Throughout our Profitable Niches series, the message has been clear … there's more than one way to invest in real estate. It's so much more than single-family homes and apartment buildings. And, in today's market, when some of the more traditional investments are stretched, it's a good idea to think about something new and fresh.
Agricultural investing may not have been on your radar, but that's about to change! And no, you don't have to have a green thumb to participate. We're talking with an expert guest who has blazed a trail into a market that's energizing AND tasty.
As a sweet bonus, you can support a socially sustainable program as well. Check it out!
In this episode of The Real Estate Guys™ show you'll hear from:
Your cultivating host, 

Robert Helms

His growing co-host, 

Russell Gray

Friend and farmer,

David Sewell,

Founder of International Coffee Farms
---
Listen
---
Subscribe
Broadcasting since 1997 with over 300 episodes on iTunes!
---
Review
When you give us a positive review on iTunes you help us continue to bring you high caliber guests and attract new listeners. It's easy and takes just a minute! (Don't know how? Follow these instructions).
Thanks!
---
From beans to mug or bar … picking a crop
Just like everyone needs a roof over their head, everyone has to eat. That means there's a demand for agricultural products and an opportunity for investors to do well in agriculture.
All it takes is a little education on the language of agricultural investing. In housing, it's all about markets and demands. Agriculture has the same learning curve. Once you understand the geography, the demand for products, and a little of the science behind growing, you're on your way to getting a foothold in agriculture.
But, agriculture is a wide world, so we'll narrow our focus.
Our guest, David Sewell, started in agricultural investing with one product: coffee. It has a long shelf life, doesn't perish quickly, and there's enormous demand for specialty coffee with limited supply.
Specialty, socially sustainable coffee has been David's niche since 2014. He purchases farms that are managed poorly, spends time working on the soil, understanding the climate, planting trees, and building a system that delivers product at a great return.
"Specialty coffee is a unique product that's managed by the tree," David says. "Specialty coffee is hand-picked, one cherry at a time."
One of the best things about specialty coffee is that the limited growing geography drives up demand. But it takes some time to get a farm turned around to producing. Just like any gardening project, it takes patience and skill.
Since David started his business in 2014, he has worked through plenty of challenges and developed an amazing model that is blazing a trail in agricultural investing.
And now, he's moved into a second crop.
"A good way to start the day is with a good cup of coffee and, in the evening, end it with a couple pieces of chocolate," David says.
The demand for specialty, fine-flavored cacao is rising, and the supply is even MORE limited than specialty coffee. David's cacao choice is particularly a specialty in Belize.
David took what he learned from coffee in Panama and rehabbed a few farms in Belize with the same, successful model.
With a little science, ingenuity, and care, David has capitalized on the demand for specialty products. He has 154 farmers who sell their crop exclusively to him, in his centralized processing facility.
"It's what they needed," David says. "So, we can control the cacao."
David has three farms as well as a trading company that buys and sells literal tons of beans every weekend.
They've all been trained on organic processes, and together, they use the centralized processing systems he has built to make an efficient product that is ready for market.
Socially Sustainable Investing
Conditions on a coffee farm aren't known for being great. That is different on David's farms. He takes care of his 35 farm hands, and it has paid off.
"We're proud to say that with the compensation program we're able to provide and with the love and attention we've paid them, we haven't had one turnover in 3 years," David says. "We take care of the people."
David's farms change the way workers live. They receive good rain gear, so they aren't picking cherries or tending to trees in the rain wearing a trash bag. Kids aren't allowed on the farm … they attend school.
Families live in provided housing with electricity, flushing toilets, and other amenities that we often take for granted.
And, while these benefits for employees are key to David's business, it's not all altruistic. Labor turnover is expensive, and taking care of workers keeps them from leaving.
Beyond just the living conditions, workers are sent to seminars and congresses to build up their skills so they become even more educated and grow with the company.
This dedication to his workers shows by the passion and dedication they bring to the field and to the job every day. His workforce is expert in cacao and coffee, and that drives the superior flavor … and price.
That makes investing in opportunities like David's even more exciting and sweeter for investors. Not only can you make money, but you can also make a difference.
Small-scale agricultural investing
One of the drawbacks to agricultural investing is understanding the science and process to growing, processing, and distributing a product. It takes time and experience to know a good opportunity and to succeed.
For instance, David learned early on that the biggest hurdle was the deeding process for international property. He warns that it is difficult to do on an individual basis.
But, David has found an interesting way to let people play with agricultural investing.
"We've focused on the delivery part of the investment vehicle," David says. "That's the hard part and where failure happens in many cases."
With David's business, he wanted to use his knowledge of syndication to make agricultural investing more accessible for people, regardless of their knowledge level and even for those who couldn't buy an entire farm.
David's farms are broken out into ½ acre parcels that can be bought individually or in groups. The parcel is deeded an individual investor or entity's name, and it's essentially a turnkey investment. It's managed and operated by David's team and investors not only get the returns, but also the knowledge that they're participating in a socially sustainable program.
For investors looking for a legacy investment to pass on to their kids, or to invest in a program that's socially sustainable, this is worth a serious look.
To learn more about David's coffee and cacao operation and how you can get involved, send an email to beans [at] realestateguysradio [dot] com, and we'll get you his special report on both opportunities!
And, we'd love to see you in September with David at our Secrets of Successful Syndication seminar. Here's where to sign up!
---
More From The Real Estate Guys™…
The Real Estate Guys™ radio show and podcast provides real estate investing news, education, training and resources to help real estate investors succeed.
In this episode of The Real Estate Guys™ show, we bring the Summit at Sea™ to you! In part two of our Summit recap, listen to expert investors discuss the topics they know best, including:
Why moving to Puerto Rico can save you big bucks

What kind of capital you need to prepare for the future

The benefits of investing in real assets
And more! Our faculty will give you a taste of life at sea on the Summit cruise ship.
You'll hear from:
Your smooth-sailing host, 

Robert Helms

His seasick (just kidding!) co-host, 

Russell Gray

Economist

Peter Schiff
Chris Martenson

and

Adam Taggart

, co-authors of

Prosper!

The apartment king,

Brad Sumrok
David Sewell

, agricultural farmland broker and syndicator

Brand-building consultant

Kyle Wilson

Syndicator

Michael Becker

Author of the Gold Newsletter,

Brien Lundin

Precious metals dealer

Dana Sanderson

Real estate guru

Kathy Fetke

And finally … the godfather of real estate,

Bob Helms
---
Listen
---
Subscribe
Broadcasting since 1997 with over 300 episodes on iTunes!
---
Review
When you give us a positive review on iTunes you help us continue to bring you high caliber guests and attract new listeners. It's easy and takes just a minute! (Don't know how? Follow these instructions).
Thanks!
---
Tax free in sunny Puerto Rico
The Summit at Sea™ is more than just a once-in-a-lifetime educational opportunity … it's also a cruise around the Caribbean.
One of our stops was lovely Puerto Rico (PR), where some Summit attendees were lucky enough to be hosted by faculty member Peter Schiff. Peter moved his family and business to Puerto Rico about five years ago.
"It was not a sacrifice," says Peter. He sees great benefits to living in PR. It's very family friendly and has beautiful weather and beaches and great communities.
But the biggest benefit … and the reason Peter relocated to this island territory … is the tax breaks. Puerto Rico has a four percent corporate tax, and residents can receive dividends tax free.
Living and working in PR is the best way to maximize tax benefits … although you only need to be in the area 183 days a year. But since Peter is "trapped by the school year," he chooses to enjoy this island paradise year round.
"It's not as onerous as it seems," he says of getting and maintaining Puerto Rico residency. We can vouch for that!
Ways to build your capital
Chris Martenson and Adam Taggart joined us on stage to chat about the value of attending the Summit … and the importance of building the eight types of capital they outline in their book, Prosper!
Their key takeaway from the Summit? The number of millennials interested in finding ways to build capital and prepare for the future. "There is a critical mass of young investors who are keenly interested in our message," says Chris.
During a breakout with millennials, Chris and Adam witnessed young investors getting the chance to learn from experienced investors.
They were impressed by millennials' command of pressing issues, including, Adam says, resource depletion, species extinction, and the fact that lifestyle costs are quickly outpacing wages.
"Younger generations have nothing to gain if the status quo continues as it is, but older generations have everything to lose," notes Adam. The big question is how to resolve this tension.
Younger generations will be the ones to come up with solutions … so it's important they realize that the other side of challenge is always opportunity.
Folks who are intelligent and aware will have a chance to make an awful lot of money … but they can't do it with financial capital alone.
"If all you have is financial capital, you've basically just painted a big target on yourself," Adam says. He says emotional capital is probably the most important form of capital to have.
That means being able to handle crisis without falling apart … and coming back stronger. It's the willingness to be vulnerable … and make meaningful connections with other people.
"It's hard to find places where you can drop your guard," says Adam, but that's why the Summit is so extraordinary … it allows attendees to be real and experience true connection with a diverse group of people.
Turning dollars into precious metals
We had two faculty members speak to our attendees about precious metals investing. Brien Lundin is the author of the Gold Newsletter, and Dana Samuelson is a precious metals and rare coins dealer.
We invited these men to join us as faculty members because even though our focus is real estate investing, we believe investors should be looking at the bigger picture of all real assets … including precious metals.
"I was really blown away at the quality of the speakers, the audience interactions, and the audience itself," Brien says. Dana agrees, "I've never met a more unassuming group of over-achievers in my life."
Both men had similar advice for investors.
According to Brien, "Some level of dollar depreciation is inevitable." And, he adds, "Every developed economy is in the same boat."
Gold provides a hedge against appreciation because it's the standard of wealth … and has been since currency was first created. "We are seeing a U.S. fiscal situation where debt is going to increase, which will naturally push gold higher," says Dana.
For investors unsure of where to start, Dana offers reassurance. "Buying and selling gold is pretty easy these days," he says. Investors have the option of buying physical metals or coins, buying in paper form through ETFs, or buying by proxy through mining shares.
If that's not a sign to go for the gold, we don't know what is!
The Summit experience
We spoke to six other Summit faculty to get their takes on this year's Summit.
Multi-family investor and syndicator Brad Sumrok says, "I thought I knew what to expect, but I was blown away. The Summit is a mind-expanding experience."
A common thread was the value of connecting with other investors … even outside of formal sessions. "Dinners and hanging out were the most valuable part of the cruise," says syndicator Michael Becker.
A third-year faculty member, Kyle Wilson, says, "The network and connections are unbelievable. We come to get good ideas and bounce ideas off of each other."
David Sewell agrees that the Summit is a center for unbelievable growth and learning. "I learn something new every time I'm here."
Like our gold-loving friends, David believes in the value of investing in real assets to gain protection from the volatile dollar. His chosen asset is agricultural real estate, specifically coffee and cacao farms in Latin America.
Because of high, steady demand, getting into the coffee and chocolate business is "almost a no-brainer," David says.
His goal is to monetize his business away from U.S. dollars into gold … and he's learned how to do that, he says, by attending the Summit and learning from the stellar faculty.
Both David and real estate expert Kathy Fetke, along with many other Summit attendees and faculty, know big changes are coming to the U.S. dollar and to resource availability around the world.
But, says Kathy, "The right advice can change everything." It can be scary to realize the reality of things … but you can't prepare for the future if you don't know what's coming.
The Summit is invaluable for Kathy because it provides a chance to hear about massive upcoming changes … and discover ways to prepare.
For example, Costa Rica and Ohio are both wonderful places for growing food and accessing clean water, two things Kathy says will be incredibly important to have in an uncertain future.
Kathy was also impressed by the young people at the Summit. "They give me confidence in the future," she says.
Our long-time contributor Bob Helms, the grandfather of real estate, agrees. "I was very impressed with the information, energy, and knowledge of the young people," he says.
Want to get on the boat next year? Get on our advanced notice list! We'll send you updates as soon as they're available.
---
More From The Real Estate Guys™…
The Real Estate Guys™ radio show and podcast provides real estate investing news, education, training and resources to help real estate investors succeed.
Bzzzzz …. Can you hear the cross-pollination with some of the best and brightest brains in real estate?
Just like bees, we've been busy spreading ideas, making connections, and getting our minds blown AGAIN and AGAIN.
In this second installment, live from the 15th Investor Summit at Sea™, we share more insights of our stellar faculty members. We hope some of the ideas they share will pollinate your mind, too!
In this episode of The Real Estate Guys™ show you'll hear from our friends and mentors:
Your psyched-at-sea host, Robert Helms
His slightly psycho (about the Summit, of course!) co-host, Russell Gray
Debt and equity expert, Michael Becker
Brand and marketing strategist, Kyle Wilson
The foremost expert in residential assisted living investing, Gene Guarino
Entrepreneur and sustainability champion, David Sewell
Sales legend and international sales trainer, Tom Hopkins
Best-selling personal finance author and guru, Robert Kiyosaki
Active investor and syndication expert, Victor Menasce
Financial strategist and life insurance expert, Patrick Donohoe
Real estate investment expert, Kathy Fettke
Nationally recognized apartment investor, Brad Sumrok
Precious metals expert and host of the New Orleans Investment Conference, Brien Lundin
The "gold guy," rare coins and precious metals expert, Dana Samuelson
Last but not least, the Godfather of Real Estate, Bob Helms
---
Listen
---
Subscribe
Broadcasting since 1997 with over 300 episodes on iTunes!
---
Review
When you give us a positive review on iTunes you help us continue to bring you high caliber guests and attract new listeners. It's easy and takes just a minute! (Don't know how? Follow these instructions).
Thanks!
---
Last man standing: Michael Becker
We call Michael Becker the "last man standing" because he's usually the last man standing … at the bar.
All the rubbing shoulders Michael did gave him a good insight … he remarked that people attend the Summit for its content, but leave with conTEXT. Like many other attendees, Michael felt he came with acquaintances and left with friends.
Although Michael noted that Summit attendees did hear a lot of (truthful) doom and gloom, there's still strategic opportunity out there.
"Everything's local," he told us. If you buy in the right markets and structure your deals properly, you may find the market still holds great potential.
It just takes foresight.
Attending with an open mind: Kyle Wilson
Second-time attendee and faculty member, Kyle Wilson has impresses us with his marketing know-how. Sales and marketing, he told us, is all about seeing what people need and adding value.
Kyle remarked on the pricelessness of the community and relationships he found at the Summit and the information presented.
"I took so many notes," he commented. "You're really smart if you're inquisitive and you want to learn; you're not so smart if you just want to defend your ideas."
Kyle recommends open-mindedness … asking questions and being genuinely curious about how other investors think and work.
The biggest kick: Gene Guarino
Gene is our resident expert in residential assisted living investment.
We think Gene's field is fascinating. It's clear the way the numbers are trending in terms of aging … the elderly constitute the fastest growing segment of the U.S. population.
Clearly Gene's in a field with potential. But he's not in it solely for the money.
"The biggest kick I get is teaching people how to do this themselves," says Gene. He's proud he's taught people all over the country how to provide comfortable, affordable in-home care for the elderly.
Like his company motto says, he's in this to "do good and do well."
Gene shared a remarkable anecdote about his son, who came to his first investor Summit "ready to quit, curl up in a ball, and do nothing."
The Summit, Gene says, changed his life … he went home, read 50 books, and now he's a successful real estate agent.
You've gotta love the transformative power of real estate!
Serious about sustainability: David Sewell
David Sewell runs specialty cacao and coffee farms and is our go-to expert on agricultural investing.
His business philosophy has three pillars:
Economic sustainability. "If you don't make money, you can't stick around to do your thing."
Environmental sustainability. "It's about more than just thinking green … it's leaving nature better than you found it."
Social sustainability. "Get yourself a team."
David shared more insights about his social sustainability model during the Summit. Working with teams of local experts is what allows him to relax on a cruise ship for a couple of days … he relies on his team to keep his business functioning.
Why everyone is in sales: Tom Hopkins
"I truly believe," Tom Hopkins told us, "that if I got out of a plane in a city where I knew no one and started knocking on doors, making calls, and building business, that within 90 days I would have a profit center."
"How?!" You might ask.
Because of the 80/20 rule, Tom would tell you. Which is 80% of people will make 20% of the wealth, and 20% will make the other 80%.
And then there's the super special 5% who put themselves in the right place and accomplish a high degree of wealth because they are superstars and champion salespeople.
"Everyone is in sales," Tom says.
Why? Because sales is simply the ability to communicate and persuade effectively.
And if you doubt you have what it takes, look at Tom. He started with 90 days of college and little knowledge of sales, and within three years he had sold 365 homes in one year.
Tom credits his success to his own hard work … and the mentors he was blessed to find.
"Every person has greatness inside him (or her)," Tom told us. Sometimes it just takes a little nudge from someone else to let that greatness out.
Sales is not a four-letter word: Robert Kiyosaki
We really look up to Robert Kiyosaki, so when he says sales is an essential skill, we listen!
If you've read Robert's books, you probably know his experience. Robert grew up in a home where "sales" was a dirty word and salespeople were seen as the scum of the earth.
When he came back from Vietnam in 1973 and told his mentor he wanted to be an entrepreneur, his rich dad told him he needed to know how to sell.
Robert was reluctant at first … but he came around (eventually). Listen in for his moment of reckoning!
Robert no longer thinks sales = #!?%. Sales = income! And if you don't have income? Well, it's probably because you can't sell.
Successful startups: Victor Menasce
Victor's a Canadian investor and author of Magnetic Capital.
He gave us some wisdom from his newest book, Startupology, which discusses how to transform a startup into a big business overnight.
Sound impossible? It might be, if you go the traditional route. Only about 10% of startups succeed, and even then, it takes on average seven years to reach profitability.
"My advice, if you want to start a startup: Don't do it," Victor told us.
We can hear you saying it now: "Wait! I thought Victor was going to give me the key to success!"
Here's the key … "If you have an idea that could transform the industry, it's better to find an adjacent business that already has revenue and customers. Your chances of success go up by a factor of eight. It's that simple." Bam.
Bringing the kids on board: Patrick Donohoe
"It's your environment and network that shape a lot of who you are," Patrick told us.
That's why this year, he brought his daughter to the Summit. "There's a dynamic that exists when you're confined to one area with the same people for a week." Believe it or not, that dynamic is packed with motivation and stimulation, said Patrick.
Patrick's daughter Megan first read a tiny version of Rich Dad, Poor Dad when she was six … and now she's got a great head start on becoming a successful real estate investor. Just like dad!
Make very, very wise decisions: Kathy Fettke
Kathy Fettke has been educating folks for a very long time about real estate investing. She runs the Real Wealth Network and has been an investor for years.
So we can say she's seen a lot.
If you weren't investing before 2009, "You need to know there's a lot you don't know," Kathy said.
How do you get that knowledge? Talk to people who've been through down cycles!
These days, Kathy looks for guests to feature on her podcast, The Real Wealth Show, who've been investing for a while … at least thirty or forty years, ideally.
Interested in investing now? Kathy offered some advice. In much of the market, she said, we're in the ninth inning … but not all. You have to know which markets are strong.
And you need to be prepared. "It's a very different game when things turn around, and they always do," said Kathy.
"Now is the time to make very, very wise decisions. The market could be very different next year this time."
A good year for apartments: Brad Sumrok
We asked Brad, a guru on multi-family investments, about market cycles right now. He echoed some of the themes we've been hearing from our other faculty.
"If you're looking at the right markets," Brad told us, "there are still opportunities to be found."
It's those secondary and tertiary markets that folks should really be exploring right now, he added.
Precious info on precious metals: Brien Lundin
Brien runs the longest running investment conference in the U.S., the New Orleans Investment Conference. He's also a precious metals expert.
What do precious metals have to do with real estate? There's actually a lot of crossover between both of these tangible assets.
Long-term depreciation of the dollar and other currencies corresponds with long-term increases in precious metal prices (and values of other assets).
We asked Brien about metal market cycles. He told us that buyers interested in using precious metals as their savings plan should look to buy at interim low points, but true investors really have to watch the cycles carefully.
He also gave us the lowdown on getting involved in the early stages with precious metals … by investing in actual mining companies.
This move can give investors "tremendous leverage," Brien says … just don't forget that with great potential rewards comes great potential risks, too.
Politics and precious metals: Dana Samuelson
Dana also specializes in precious metals, particularly coins.
His current take on the metal space? "People buy all the time, but some people are smart and buy the dips."
For his own part, Dana's waiting to see how the new administration will translate. "Things could be choppy right now," he told us.
Dana also explained his enthusiasm for coin collecting. Coins are little pieces of history. As a collector, "the coin you've held in your hands may have been held by Alexander Hamilton, founder of our monetary system." How cool is that?
15 Summits: Bob Helms
We're proud that the godfather of real estate has joined us for every single summit from the very beginning.
Speaking to the Summiteers, he said, "Hopefully the things you've learned have made it worthwhile."
And he gave all of us some words of wisdom … "Invest in yourselves."
Sowing in fertile ground: Russell Gray
Last but not least, Russ recapped his experience for us. The thing he's most proud of? The Summit's young adult program.
We can't think of a better investment than investing in the next generation.
The environment we've been blessed to create as The Real Estate Guys™ is very nurturing, accepting, and open.
We believe sowing the fertile ground of a young mind can really change the course of a young person's life. Now imagine that influence magnified across all the lives each young person will touch!
Every investor who participated in the Summit this year has had a similar chance to make a profound impact … simply by being willing to learn from each other.
We don't know what seeds will germinate from this Summit, but we do know it'll be good.
We have the most amazing Summiteers, faculty and attendees alike. If you didn't attend this year, the only thing missing was you!
Your creativity astounds us.
No, really. We've met investors from all over the world, and are always impressed with how fundamentally creative real estate investors are.
Real estate investment gives you enormous freedom to choose a market and product type that works for YOU.
Although people often equate real estate with single-family housing, there are so many other niches. That's especially important to remember when competition in the housing space heats up.
Instead of people for tenants, our guest on our latest show has trees.
Our long-time friend, David Sewell, tells us all about his latest venture into agricultural real estate. He's put a twist on a very sweet product type for maximum returns. Plus, he gives us details about his unique, sustainability-oriented business model.
In this episode of The Real Estate Guys™ show you'll hear from:
Your chocoholic host, Robert Helms
His cacao-crazy co-host, Russell Gray
Agricultural investor and founder of International Coffee Farms, David Sewell
---
Listen
---
Subscribe
Broadcasting since 1997 with over 300 episodes on iTunes!
---
Review
When you give us a positive review on iTunes you help us continue to bring you high caliber guests and attract new listeners. It's easy and takes just a minute! (Don't know how? Follow these instructions).
Thanks!
---
From caffeine to cocoa
David's company acquires underperforming commercial coffee farms in Panama, replants them with specialty coffee over a period of three to four years, then sells parcels of land individually to investors while maintaining and operating each farm as a unit.
He's one of a group of investors who've found that "rehabbing" a product … switching from a generic, commercial coffee bean to a specialty one, for example … can add tremendous value.
We asked David what makes specialty coffee different.
He told us specialty coffee is handcrafted from start to finish. Every bean variety is specifically selected, carefully grown in small quantities, handpicked, and thoroughly checked for defects.
In addition, David's hired a team of artisans to oversee the growing and processing of the beans.
In the past couple years, David's expanded to a new crop, one everybody loves … chocolate. Specifically, five-star, artisanal, organic cacao.
Although David uses the same tried-and-true investment model for his cacao farms as he does for his coffee farms, we asked him to give us the rundown of how his cacao farms function.
A cacao farmer who's NOT in the candy business
The biggest cacao growers are located in Africa, along the Ivory Coast and in Nigeria. These growers produce mainly commercial cacao for large candy manufacturers. That ubiquitous milk-chocolate bar you can pick up in the check-out line of your local grocery store? It probably contains beans from Africa.
David emphasized to us that he is NOT in the commercial cacao growing and candy manufacturing business … and he has no desire to be in the business of exploiting children or slaves, who make up many of the workers at traditional cacao farms.
Instead, David took his resources to Belize, which has developed a world-wide reputation for specialty chocolate.
Under the heading of the Peini Cacao Plantations, David operates three businesses that grow, trade, and process chocolate.
His business model is based on three pillars: economic sustainability, environmental sustainability, and social sustainability.
In David's own words, "We're here to prove to the people that we are farmers."
David provides his local workers with high wages, decent accommodations, and healthcare.
In addition to supporting his own workers, he aims to provide local farmers with a long-term place to sell beans at a price a little higher than the average market price.
And he gives these farmers a bonus, too … a portion of seedlings and saplings worth 20% of the crop price so local farmers can increase the economic viability of their own fields.
This allows the Peini Cacao Plantations to buy the yields of those saplings back at even higher prices, creating a circle of social sustainability.
David's business model is structured to give local farmers and residents a leg up in other ways, too. He offers 10-year microloans to local farmers who want to expand or specialize, and he's started a millennials' program for those aged 20-34.
These young investors just need a little land, and David's program takes care of the rest … saplings, a tool shed, tools, and guidance from the institute of professionals he's put in place.
A stellar team for stellar chocolate
When we asked David how he was able to segway so quickly from coffee to cacao farms, he gave us a simple answer.
His farms operate virtually by themselves because he's been able to find a stellar TEAM to operate them.
In Belize, David's Cacao Institute turnkey manages every parcel sold to investors. This institute is composed of a group of people with 10-15 years of experience managing cacao farms, and they supervise the entire process of producing high-grade cacao … from farming, to trading, to production … they're old hands.
We asked David to give us a rundown of the farming and production process.
This process is unique because it's been perfected over thousands of years by the Mayans. Specialty chocolate takes many steps:
The cacao pods are harvested and the beans are removed.
The wet beans are fermented in a 6-day process.
Over another 3-5 days, the beans are dried. Various environments provide subtle flavors to the beans.
The dried cacao beans are then roasted, which provides another layer of flavor.
The roasted beans are processed by cracking and winnowing to remove the cacao nibs, which are further processed to create chocolate products.
It's a delicate process that requires a team of pros. And unlike David's coffee business, the Peini Cacao Plantations takes the beans all the way from football-like pod to final product.
Their chocolate company, Mahogany Chocolate, will produce a product line managed by Joshua Parker, a chef and graduate of premier cooking school Le Cordon Bleu.
This product line will encompass 15-20 products that will be available to resort-goers at a shop in Mahogany Bay Village. David also aims to create an affordable candy bar for local Belizeans.
A sweet investment with even sweeter returns
If you like the idea of investing in a tasty product that's booming in the health-foods industry—really!—you're in luck.
David decided a long time ago that he wanted to invest in a product that would allow investors to diversify their portfolio internationally for not much money.
For new investors, cacao plots are sold in ½ acre parcels, starting with one parcel for $24,500.
Although it takes a while to get a coffee farm up and running, new grafting methods have allowed David's group to get specialty cacao trees producing within two and a half years, meaning he has plots that are ready to go now.
Investors can rely on David's track record and accurate return projections. The average annual return most investors in both the Panama coffee farms and Belizean cacao farms can expect is between 11 and 12%.
Revenue comes from three revenue streams … the farms themselves, trading profits from Belize Cacao Traders, and a share of profits from the Mahogany Chocolate business.
Interested in learning more? Tune in to the show to access a David's report on how YOU can get involved in this off-shore sustainable agriculture opportunity.
A bean with a lot of benefits
We think David's business model is great for a LOT of reasons.
He's chosen a product type that has many exciting uses.
He manages a product all the way through the process, taking raw material and turning it into multiple revenue streams.
He's leveraged an emerging niche to create incredible profit margins, simply by using new technology to put a twist on a process that's been used for centuries.
And through social capitalism, he's making an investment that will impact human lives, producing a better social and economic environment, and a better product.
If that's not a convincing enough reason to get you to diversify your portfolio, think of the story you can tell!
In real estate, it's all about conversation starters … sometimes, just starting a conversation can open doors. And what better than a conversation about everyone's favorite food group … chocolate?
We're intrigued by David's model of agricultural investing … and we hope hearing about David's business model gave you some ideas to chew on, too.
---
 More From The Real Estate Guys™…
The Real Estate Guys™ radio show and podcast provides real estate investing news, education, training and resources to help real estate investors succeed.
Once a year our producers let us out of the studio to hang out on a cruise ship with an enthusiastic contingent of listeners…and some of the biggest brains in investing and economics.  And we always have a GREAT time!
Our tradition is to record a radio show in front of a live studio audience and ask many of our faculty members to share their reflections on the week.
We're always humbled and honored that so many incredibly successful people donate over a week of their very busy lives to inspire and educate our fun-loving collection of investors from all over the globe.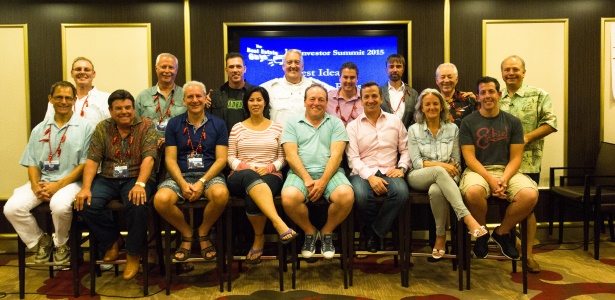 Behind the microphones from a luxurious cruise ship somewhere in the Caribbean Ocean:
Your captain of conversation, host Robert Helms
His first mate, co-host Russell Gray
The founders of Rich Dad, best-selling authors and avid investors, Robert & Kim Kiyosaki
The inspirational and legendary master of salesmanship, Tom Hopkins
World class real estate investor and best-selling author, Ken McElroy
Financial pundit, best-selling author and multi-million dollar fund manager, Peter Schiff
International real estate developer, Beth Clifford
Social entrepreneurs and Rich Dad Advisors, Josh and Lisa Lannon
International entrepreneur, David Sewell
Asset protection and estate planning attorney, Jeffrey Verdon
Financial strategist Patrick Donohoe
Oil and gas investing expert, Paul Mauceli
Private placement attorney and asset protection strategist, Mauricio Rauld
Strategic metal investing expert, Knut Andersen
The Godfather of Real Estate, Bob Helms
Whenever we have a chance to to get around uber successful investors and entrepreneurs, we notice an interesting and encouraging paradox…
First, they're not really bigger than life.
Even though they are doing amazing things…that many of us only dream about…they're just people…like everyone else.
In fact, if you didn't know they were so accomplished in their respective fields, you probably wouldn't even realize they're special.
So it isn't something inherently superior about these people that makes them successful.  In other words, if THEY can do it…you can too!
THAT'S encouraging.
Next, they tend to be curious, respectful and genuine.  They aren't at all the greedy, egotistical, deceptive manipulators TV and movies portray as the stereo-typical ruthless rich person.
That's inspiring.  You can be rich… and still be a decent human being.
So once you're no longer afraid of becoming rich…and yes, MANY people are subconsciously afraid of success…perhaps because of the negative brainwashing about what successful people are and aren't…
The next thing to do is learn and adopt the attitudes and activities which successful use to achieve above and beyond the average person.
So how do you learn to think like a multi-millionaire?
We think one of the best ways is to invest as much time as you can in listening to, talking with, watching and working with as many high achievers as you possibly can.
Everything The Real Estate Guys do is about creating those opportunities for our listeners…whether it's the broadcasts,  our recommended reading or any of the many live events we wither produce or promote.
In this episode, you get to hear how these high achieving faculty members process the Summit at Sea experience.
But listen carefully…because often the best lessons are subtly woven in to what often sound like casual off-hand comments.
Remember, the difference between where you are today and where you want to be in 10 years are the thoughts you think, people you meet and the actions you take.
But it all starts with your thoughts.  So be sure you invest some time every day putting good ideas into your mind.
To secure YOUR place on the next amazing Summit at Sea…click here now.
Listen Now: 
The Real Estate Guys™ radio show and podcast provides real estate investing news, education, training and resources that help real estate investors succeed.
Call us paranoid (we've been called worse), but all the worldwide currency and credit expansion makes us a little nervous.  Sure, we like it when asset prices rise.  But they're supposed to go up because of fundamentals…things like supply and demand, cash flow, a strong labor market.
But right now, asset values…especially stocks…are going up like there's no tomorrow.  That's great if you own stocks, real estate, collectibles, etc.  But last time we looked, your tenants don't own those things.  What they get instead is rising prices on food, energy…and now healthcare.
Meanwhile (notwithstanding minimum wage workers in Washington State), labor and wages are soft.  Hence, landlords aren't pushing through rental increases, even when supply and demand says they should be able to.
All this to say, while you've been busy working your day job, as your erstwhile surrogates, we've been traveling the globe looking for solutions.
How can you perk up your portfolio with more profit producing properties?  After all, we want to own all the real estate we can.  And we want to borrow heavily (short the falling dollar) to do it.  But that means we need solid cash flows to control everything.  And a soft labor market and real world inflation (the CPI is a joke) makes that "challenging".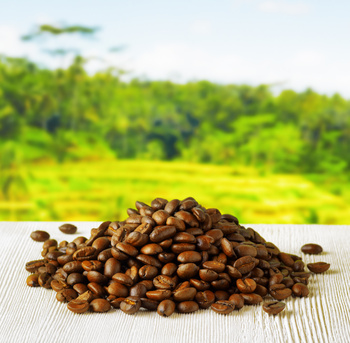 Then one day, sipping a cup of coffee in an exotic location, it hit us!  When if you could create cash flow from the very commodities that are going up because of all the easy money in the system?  Brilliant!
But how?
Well, because we're us, it didn't take long for us to find the guy with the answer.  After a little chit chat, we put a microphone in front of his face and did a short segment as part of our show from the floor of Freedom Fest last summer.
Then a funny thing happened.  Our feedback page lit up and our audience wanted more!
Always eager to please, we checked out jet set calendars and noticed we'd be in Scottsdale, Arizona where our pal Robert Kiyosaki has a very nice studio.  So we snuck in, set up shop, and called our newest answer man (who happened to be in Colombia at the time) to talk cash flow from coffee farmland.
Percolating powerful pontifications in this fresh brewed episode of The Real Estate Guys™ Radio Show:
Your bold (with a hint of sweetness, but no room for cream) host, Robert Helms
His caffeinated co-host, Russell Gray
Our dark roasted special guest, David Sewell
When you think about it, the term "real estate" means "the King's property".  That's why they call rental property owners land lords.  The serfs just got to work the land (farming and ranching) and keep 75% of the profits.  They paid the other 25% to the King.
Hmmmm….the serfs got to keep 75%?!?  Someone should tell Uncle Sam about that system.  Ironic that in the country that pioneered the concept of private property rights for the little guy, US citizens don't get to to keep as much of their "produce" (income) as the serfs of old.  Are we the only ones who think that's weird?  But we digress…
The point is that basic real estate was farming.  The tenants were farmers.  The income came from the produce and was shared between the farmer and the landlord.
So David didn't come up with this idea. He simply brought it into the 21st century and we think it's brilliant…and timely.
But as David explains, it's also a socially responsible endeavor.  In their model, they buy coffee farmland from a poor farmer.  They retain and retrain the farmer to improve the product and production efficiency.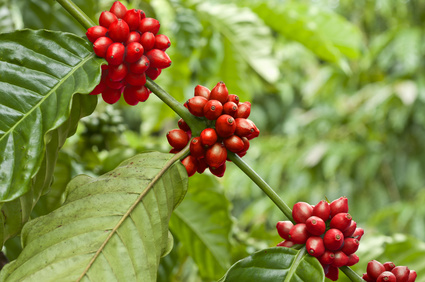 By getting more yield from the land, the poor farmer is now making more money than he's ever made.  He's happy.
The investor (that's you) gets really attractive double digit cash flows.  You're happy.
And the world gets more and better coffee. We're happy.
And aside from our coffee addiction, we're also attracted to profits.  And we love the idea of diversifying our holdings in various countries.  Of course, owning land offshore provides some asset protection and privacy benefits.  You can even use your self-directed retirement account to tack on some tax advantages.
Plus, creating income off shore income denominated in something other than dollars has some interesting possibilities.  Just ask Google, GE or Apple.
But while all those things are great, the thing we like best is that we can create cash flows from a commodity that is in demand worldwide.
See, when we buy residential real estate (which we love…we get to use leverage and we get tax advantages), we need to be careful to pick a good local economy.  "Good" means it creates the kind of jobs that our tenants need to pay the rent.  This is important because all your rental income is derived from the local economy.  That's why we like locations where there are industries that pull money in from outside the area.
But when you own land that produces a commodity like energy or food that can be sold ANYWHERE in the world, it's less important where the land is.  So in some cases the land is cheap, but the commodity is popular.  That's a recipe for high ROI.  We like it. 🙂
So grab a cup of Joe, and sit back and listen in as we consider how YOU can create cash flow from coffee farmland as part of your real asset investing strategy.
Listen Now:
Want more? Sign up for The Real Estate Guys™ free newsletter
Don't miss an episode of The Real Estate Guys™ radio show! Subscribe to the free podcast
 Stay connected with The Real Estate Guys™ on Facebook!
The Real Estate Guys™ radio show and podcast provides real estate investing news, education, training and resources that help real estate investors succeed. Visit our Feedback page and tell us what you think!
The real estate we love to invest in floats in an economic sea teeming with other financial and political life forms.  And each of these denizens of the dollar (after all, the greenback is the world's reserve currency…at least for now), have an impact on the overall financial ecology.  There are symbiotic relationships, predators and prey, natural and man-made disaster (can you say "derivatives"?), and a host of other factors which affect where we find opportunities and how we manage them.
That's why we like to attend Freedom Fest each year.  It's like an ancient watering hole (to switch metaphors) where all kinds of different creatures gather to refresh themselves.
This year was no different.  We arrived with our microphones, set up shop, and started talking to a variety of extremely interesting people.
In the past, we would go for the "big game" and proudly bring back to our tribe (that's you) interviews with folks like Steve Forbes, Herman Cain and Peter Schiff.  We still like all those guys (Peter's returning as a faculty member for our 2014 Investor Summit at Sea™), but since Forbes, Cain and Schiff are all on TV and radio all the time, we want to bring some thoughts from people you might not otherwise every hear from.
So, behind the microphones, wearing our real estate wetsuits and diving into the deep sea of discussion at Freedom Fest:
Your intrepid hunter of interesting ideas, Robert Helms
His gatherer of great guests, Russell Gray
International agricultural real estate investing expert, Wayne Kurtz
Coffee farmland investing executive, David Sewell
Rare coin and precious metals dealer, Van Simmons
Economic collapse prepper, Max Wright
Freedom Fest founder, economist and author, Mark Skousen
As you can see, we have a pretty full dance card for this episode.  Freedom Fest really is a smorgasbord of ideas. And the first one that whet our appetite is the notion of offshore agricultural investing.
Our first guest is Wayne Kurtz, who is the Chief Commercial Office for Liquid Investments.  We first met the Liquid Investments gang at last year's New Orleans Investment Conference.  Back then, we were intrigued by their whole program, so we were excited to see them at Freedom Fest and grabbed Wayne for a quick chat.
Liquid Investments offers investors the opportunity for cash flow and long term equity growth through coconut farmland in Brazil.  Really.
But if you think about it, it makes sense.  After all, many Americans and Brits are looking to get their money off-shore.  And while the U.S. is chasing down foreign bank accounts, it's still relatively private to own real estate offshore.  Even better, it's nearly impossible to confiscate.  But even if you're not paranoid about an over-reaching government, the investment still has attractive merits.
Coconuts, like oil, corn, copper and coffee, are a commodity.  And coconuts are surprisingly useful and growing in demand.  So like an oil well, you can turn a coconut farm into a cash flowing machine.  Of course, it all happens on real estate, which is a tangible asset and can be a great hedge against inflation.  Unless you've been asleep, you've probably noticed that every major country is printing money at a record pace, so a hedge against inflation is probably a good idea.
So we get the quick overview, and invited Liquid Investments to come back on the show to go into more detail. Stay tuned!
Keeping with our theme of agricultural real estate, next on deck is David Sewell.  David is the VP of Investments for Terra Cafetera in Colombia.  Once again, we're offshore (unless you happen to be from Colombia), and we're talking farmland.  Except this time, the crop is coffee.  We probably don't have to tell you how popular coffee is.  Or how unlikely it is that people will ever stop drinking it.  Or that Colombia is renowned for producing some of the best coffee on earth.
So David gives us an overview of what he and his company are doing.  Good stuff…kept us awake. 😉
Next we switch from coffee to coins as we welcome Van Simmons to the microphone.  Van is a numismatic coin dealer.  Mark Skousen says when it comes to this topic, Van is the Man.  That's good enough for us, so we pried him away from his impressive display of collectible coins and sat down to talk.
What do coins and precious metals have to do with real estate investing?
Directly?  Nothing.  But as we noted at the top of this post, all these various financial vehicles either affect each other or are indicators of potential market changes.  Besides, "real estate" is really just a preface to the core function of being an investor.  So we're always interested in all kinds of investments.  Yes, it's true.  We're investors first, and real estate guys second (don't tell our producer).
It used to be that the U.S. dollar was "as good as gold".  In fact, before August 1971, Federal Reserve Notes (those green pieces of paper with pictures of dead presidents) were redeemable in gold.  But after the U.S. went on a giant spending binge in the '60s, Uncle Sam started hemorrhaging gold, so President Nixon slammed the door to Fort Knox.  It's took awhile, but after an orgy of money printing at the turn of this century, investors began stocking up on gold as way to hedge against a falling dollar.  You probably know gold was THE investment of the 00's.
But lately, gold (and silver) have fallen on hard times.  Does that mean the dollar is back?  Maybe.  If it is, then interest rates will likely rise. Now THAT matters to real estate investors.  So while we watch bonds to see how the market feels about the dollar, gold helps us understand how the market feels about currencies (of which the dollar is only one).
(If your head is already spinning, just take a deep breath and make plans to join us on the 2014 Investor Summit at Sea™, where we'll be talking Schiff with our friend Peter…you'll catch on fast).
Of course, numismatic coins and bullion are two different animals.  Going into the interview, we weren't necessarily fans of collectible coins.  It seems like when times get tough, premiums for rare coins would fall, right?
But then when you muse on it a little longer, you realize that (to quote our friend Robert Kiyosaki), "the poor are getting poorer, the middle class is getting wiped out, and the rich are getting richer."  That's the impact of inflation.  While consumers' purchasing power is being eroded by incessantly rising prices (albeit slowly right now, thanks to a very weak labor market), anyone with means is buying investments which hedge or even benefit from inflation.  The uber-rich are playing arbitrage (borrowing cheap and investing for a profit) and buying tangible assets.  And while commodities markets are very volatile (some say manipulated), collectibles are more stable.
Interesting stuff.  As soon as we're super rich, we're buying rare coins and fine art.  But in the meantime, it still might be fun to put a coin or two in the portfolio to see what happens.
Our next guest is even MORE interesting…
Max Wright represents an organization called the Success Council.  The short story is they belief the greatest wealth transfer in history in underway right now, and they want to help people be on the right side of it.  Of course, they aren't the only ones who think this is happening.  But sounding the alarm is one thing, guiding people to safety is another.
Our visit was far too short to draw any conclusions about their theories and practices, but there's enough credible people proclaiming the same thing that we're always interested in getting another perspective.  Long time listeners of The Real Estate Guys™ radio show know that since the mortgage meltdown, we've sought out a litany of opinions on the topic.  And as the markets continue to gyrate and convulse, you can be sure we'll continue to bring you a diverse range of viewpoints.
Because when the foundations of the economy are fundamentally changing, it's important for diligent investors to test their paradigms and make sure they aren't snoozing when a big economic shift happens.
Last, but not least, we visit with Freedom Fest's founder and a 2013 Summiteer, Mark Skousen.  He shares with us that this year's 7th annual Freedom Fest is their best ever -with record attendance and national television exposure.  So while not everyone agrees on policies or priorities, everyone wants to be enjoy more freedom and prosperity – and that's what Freedom Fest is all about.
So tune in to this edition of The Real Estate Guys™ radio show recorded at Freedom Fest 2013.  Enjoy!
Listen Now:
Want more? Sign up for The Real Estate Guys™ free newsletter
Don't miss an episode of The Real Estate Guys™ radio show! Subscribe to the free podcast
 Stay connected with The Real Estate Guys™ on Facebook!
The Real Estate Guys™ radio show and podcast provides real estate investing news, education, training and resources that help real estate investors succeed. Visit our Feedback page and tell us what you think!