As the political cycle ramps up, housing affordability might get some attention. And it's more complex than you might think.
Obviously, housing policies have the potential to affect YOUR real estate investing … so it's smart to pay attention.
Of course, there's always risk in talking politics. Everyone has heroes and talking points. Sometimes it's hard to take the filters off and consider all perspectives.
Fortunately, we're not here to promote or protest a policy or a politician. Life's too short for that.
Instead, our focus is on what people in power are thinking and doing … and how it affects our strategic investing.
In case you missed it, President Trump recently signed an Executive Order to take on the lack of affordable housing.
According to the announcement, the EO establishes a White House Council tasked with "tearing down red tape in order to build more affordable housing."
This ONE sentence reveals much about how the President views the problem … and reflects his background in real estate.
So let's put our red or blue foam fingers down and consider the landscape the way it's being planted by the powers that be … and how things might change if a new sheriff comes to town.
Components of Affordability
Housing affordability is a relationship between incomes and mortgage payments or rents. It's not about price as much as it is the gap between income and housing expense.
It's no secret housing prices and rents have been rising faster than real wages.
And the longer this goes on, the more people get pushed off the back of the affordability bus.
Ironically, it's often the attempts at creating affordability which inadvertently makes things unaffordable. Will that happen this time?
Past national policy efforts focused on increasing the availability of financing, while many local efforts include legislating lower rents.
History shows easy financing actually makes housing more expensive … just like student loans made college more expensive.
This confounds typical politicians.
But it's simple. Financing increases purchasing power … and newly empowered buyers bid prices up. Of course, sellers are happy to oblige.
Consider what happened to housing after the Clinton Administration lowered government lending standards in late 1999 …
Looser lending combined with the Fed's then unusually low interest rates (trying to reflate stocks after the dotcom bust and 9/11 attacks) …
… drove real estate prices up, up, up in the early 2000s.
Everything was great until derivatives of those sub-prime mortgages imploded the bond market and crashed not only real estate prices, but the global economy.
So again … easy money doesn't make things affordable. It inflates price bubbles which eventually collapse. Not a great plan.
Interestingly, President Trump is badgering the Fed to drop rates.
He says lower rates are necessary to keep the U.S. competitive in international trade … and to lower the interest expense of ballooning federal debt.
Some claim Trump's trying to prop up the stock market heading into the election cycle, which is probably true.
In any case, based on this EO, Trump's push for lower rates doesn't appear to be intended to drive housing prices UP.
Of course, that doesn't necessarily mean he wants to drive prices down either.
After all, there are many constituencies with vested interests in keeping values stable or growing.
Banks depend on property values to secure the mortgages they make.
Local governments depend on high values for property tax calculations.
And of course, property owners (who also happen to be voters), use high property values to feel rich or to tap into for additional purchasing power.
On the other hand, there are a growing number of disenfranchised voters who struggle with rising rents and are watching the dream of home ownership become more elusive.
When we asked then-candidate Donald Trump what a healthy housing market looked like in a Trump Administration, he simply said, "Jobs".
Fast forward to today, and we know President Trump has been trying to re-organize the economy to produce more higher paying jobs.
Of course, the jury's still out on whether he'll succeed. But that's the plan. And if he is successful, it will help close the housing affordability gap.
Of course, rising wages are useless if housing prices continue to outpace them … which brings us back to this affordable housing executive order.
When we put all this in a blender and hit puree, it seems to us crashing housing prices can't be the goal.
Instead, we suspect the purpose of increasing supply is to moderate excessive price growth … while giving incomes a chance to catch up.
So on the housing supply side, President Trump's Executive Order presumes to stimulate development by REDUCING regulation.
This is an unusual tactic for a politician. Politicians of both stripes are infamous for MORE government, not less.
Maybe Trump is still thinking like a real estate developer.
In any case, we visited the National Association of Home Builders website to see what active home builders think of the Trump approach.
They describe Trump's EO as "a victory for NAHB" because "it cites the need to cut costly regulations that are hampering the production of more affordable housing…"
According to NAHB, regulations add SIGNIFICANT costs to development …
"… regulations account for nearly 25% of the price of building a single-family home and more than 30% of the cost of a typical multifamily development."
Think about that. These are YUGE numbers. 😉
Of course, the odds of reducing regulations and their costs to absolute zero are … absolutely zero. There'll always be some regulation.
But even if regulatory costs are substantially reduced, there are other factors to consider (we told you it was complex) …
Components of Cost
When bringing a real estate development to market costs include land, material, capital, labor, taxes, energy, and regulation.
Once built, you can tack on marketing, sales, and costs of operation until the product is sold or leased up. So, regulation is just one of many pieces of the equation.
Watching President Trump operate, it seems he attempts to manipulate components of cost as you'd expect from a typical real estate developer … making trade-offs to get things done in time and on budget.
The Opportunity Zones program is an attempt to move economic activity to where land is less expensive.
As mentioned, he's aggressively calling for lower costs of capital (interest rates).
And the already passed Trump tax reform is delivering tremendous tax incentives for real estate investors.
As for energy, Trump opened up domestic oil production while pushing for lower oil prices.
And with his recent EO, Trump is going after costly regulation in the home building sector.
All that checks a lot of boxes.
Of course, there's the issue of tariffs … which (at least temporarily) are adding to the cost of building materials.
(There's much we could say on the touchy topic of tariffs … but we'll save it for another day.)
Meanwhile, we're chomping popcorn watching this play out … and trying to decipher what it means for Main Street real estate investors.
Here's our bottom-line (so far) …
While interest and energy costs are macro-factors which affect the broad market, a reduction in federal regulation makes a smaller dent.
That's because regulation is both a federal and regional phenomenon.
Our guess is markets with more local regulations will continue to attract less investment than those with less. Conversely, markets with less regulation will attract more.
This push to stimulate development is an obvious opportunity for real estate developers.
Meanwhile, we're not staying up at night worrying about a supply glut collapsing housing prices any time soon.
If housing prices fall, it'll probably be because credit markets collapse again.
For that reason, we continue to think it's a good time to liquefy equity, lock in long term cheap financing, and tighten up operational expenses.
If prices do happen to fall … for whatever reason … as long as you have resilient cash flow and low fixed-rate financing you can ride out a storm as an owner.
And with some dry powder, a collapse isn't a crisis for you … it's an opportunity as a buyer.
Of course, you can stand at the plate all day waiting for the perfect pitch. Meanwhile, the market might continue to boom.
You can't profit on a property you don't own.
So even though there's arguably some frailty in the financial system, it's an ever-present threat you need to learn to live with and prepare for.
But as long as deals you're doing today are structured to weather a storm, you're probably better off collecting base hits than taking strikes.
Until next time … good investing!
More From The Real Estate Guys™…
The Real Estate Guys™ radio show and podcast provides real estate investing news, education, training, and resources to help real estate investors succeed.
---
Love the show?  Tell the world!  When you promote the show, you help us attract more great guests for 

your

 listening pleasure!
In the second installment of our series on looking outside of little green houses for higher cash flows, we turn our attention to a Monopoly favorite….big red hotels.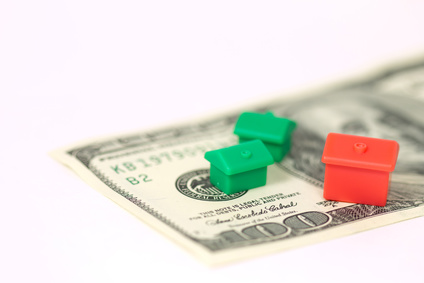 Except in this case, they aren't big, they aren't red…and they aren't necessarily on Boardwalk or Marvin Gardens.
So in this episode, we sit down with a seasoned real estate investor and international boutique resort developer for an insider's perspective on how hospitality real estate works…and where the opportunities are.
In the studio to help us check in to the four-star ideas for hospitality investing:
Your hospitable host, Robert Helms
His last resort co-host, Russell Gray
International resort developer and regular contributor, Beth Clifford
In a world of artificially low interest rates, artificially high asset values, and overtly managed (manipulated?) financial markets…queasy investors are trying to find something real to cling to.
For most investors, that means income.  But not all income investments are created equal.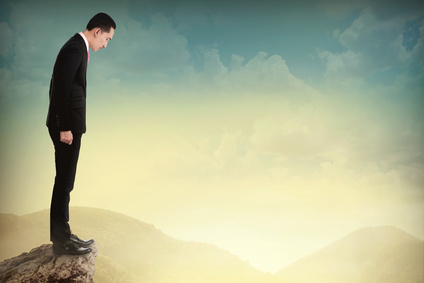 Debt-based investments like bonds expose investors to the triple threat of low yield, default and collapsing principal value.  Yikes!
And with interest rates SO low, and the looming threat of rising interest rates, it seems like bonds would be a scary place to be.
At least with real estate backed debt like private mortgages (NOT derivatives of mortgage-backed securities), the debt is backed up by a real asset.  One that presumably can generate sufficient income to make the payments…even if the lender has to take over operations.
So while we would be very hesitant to use bonds or bank accounts to generate income from debt (remember, when you make a deposit in a bank you are effectively loaning them your money), we'd be a lot more open to making loans against quality cash-flowing real estate.
On the equity side (buying a property versus lending against one), we like to borrow whenever we can generate more cash flow from the property than it costs to borrow.  And with interest rates so low, it's better to be a borrower than a lender in today's market…unless you're able to lend at above average interest rates and still attract credit worthy borrowers and quality collateral.
Now if you're an active residential real estate investor in single-family or apartments, you know that rates are low on both sides of the fence.
That is, though loan rates are low…so are cap rates (cash-on-cash returns).  That's because lenders and borrowers both rushed into residential in search of better yields and security.
That's why we think now's the time to look outside of mainstream residential real estate for better yields.  The principles are the same, but the numbers are better.
In this episode, we consider hotel and resort property investing…and not just domestically, but globally.  And whether you want to play in the debt or the equity side, hotel and resort properties offer some very unique and attractive characteristics.
First, the properties are typically nicer…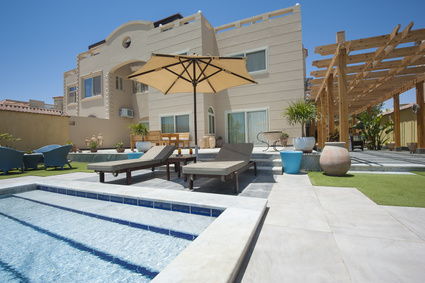 Sure, you could buy or loan against a dump.  But except for motels that are really more like psuedo-apartments for transients, most hospitality properties are operated for a more discriminating clientele.  Therefore, the properties are in good shape and located in nicer areas.
Next, the properties are professionally managed…
While it's true that you can hire a professional manager to handle your single-family home or apartment building, some investors are tempted to practice do-it-yourself property management.
But running a hotel or resort is much more work because instead of monthly or yearly leases, you're dealing with daily or weekly tenancies.  And a good operator is the key to success, and it probably should not be you.
Hospitality has a new guest…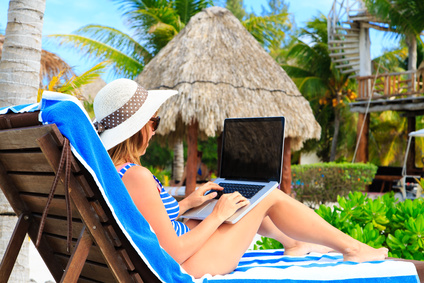 Hotel and resorts are grabbing a new and growing demographic…the mobile workforce.
In today's technology empowered free-lance world, it's easier for people to live a far more mobile lifestyle.  It's no longer necessary to take off work to stay in a hotel or resort.  You take your work with you.
Hospitality properties are easier than ever to market…
The same technology which facilitates a mobile workforce also opens up international markets to the small time hotel or resort operator.  From social media to travel sites, it's just a lot easier for prospective guests to find a property.  So while it's nice to have a big brand affiliation, it's a lot more level playing field for boutique operators to compete for attention.
A sweet spot to store your wealth…
If you invest in a very small property, you may not get the economies of scale necessary to attract a professional operator and generate a respectable hands-off bottom line.
If you go too big, the obvious obstacle is you have to have…or raise…a lot of money.  And then you're competing with other whales.
But there's a sweet spot…above the small-time operator, but below the mega-chain, where an individual investor can play and there's still enough meat on the bone to make it profitable.
And if you can find a niche, or a market, where there's more need than there is supply,  you can get in and stake your claim early.
Rents from the affluent…
One of our favorite things about hospitality investing is it allows us to collect rents from businesses and (relatively) rich people.
When you're buying little green houses or apartments, your customer (tenant) is typically a working class guy or gal…maybe even on some kind of government subsidy like foot stamps, Social Security, Section 8, etc.
These are the first people to feel the pinch of rising food, energy and healthcare costs.  They just don't have a lot of extra money after paying for essentials.  So when their cost of living rises, it makes it harder for them to pay you rent.
And if the government subsidy goes away or is reduced…or if interest rates on your tenants' consumer credit goes up…then it becomes even harder for them to pay you rent.
But, while affluent people would probably never rent their home from you, they'll pay you rent to stay in your resort property.
There are other ways to derive rents from the affluent, but resort property is one of our favorites.
And right now, the yields are much higher than apartments, so we like it even better!
So tune in and take in a heapin' helpin' of our hospitality…discussion, that is.  And consider how you might begin to put some paradise in your portfolio.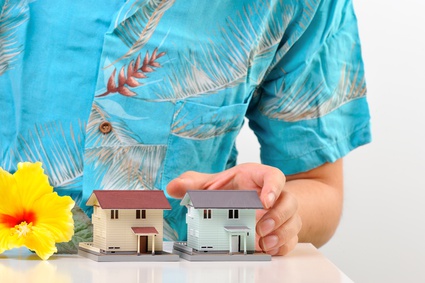 Listen Now: 
The Real Estate Guys™ radio show and podcast provides real estate investing news, education, training and resources that help real estate investors succeed.