Finding, vetting, and thriving with a mentor is one of the biggest shortcuts to success in real estate investing and in life.
Nearly every successful person can point to one or more people whose wisdom and encouragement played a critical role in their development.
But recognizing the value of a mentor is one thing. Finding a great mentor and making the relationship work in the real world is where the rubber meets the road.
So tune in as we take on the topic of finding, vetting, and thriving with mentors.
---
More From The Real Estate Guys™…
The Real Estate Guys™ radio show and podcast provides real estate investing news, education, training, and resources to help real estate investors succeed.
---
Love the show?  Tell the world!  When you promote the show, you help us attract more great guests for 

your

 listening pleasure!
Southern Impression Homes – Chris Funk
Great Market. Brand New Property. Strong Cash Flow. Affordable Price. Top Property Management Team.
In today's changing real estate market, it's hard to get inventory at a price that gives you a good cash flow yield.
Chris Funk's team has the answer …
Build-to-Rent your own investment property!
Chris Funk and his team entered the real estate game like many investors … acquiring and renovating foreclosed homes after the '08 crash.  As the economy recovered it become harder and harder to get bargains on their acquisitions.
So they expanded into development and new construction … and Southern Impression Homes was born.
Now you can ride their coattails into developing your own portfolio of single family homes.
Chris knows the success that comes from a good real estate investment. He wants his investors to get a great property for a great deal in a great market.
While their primary market is Jacksonville, Florida … Chris' team is also building and managing portfolios for investors throughout Northeast Florida and in Atlanta, Georgia.
The market in Northeast Florida is BOOMING. Chris' team is your key to success!  Chris and his team have locked up prime land at prices that allow them to pass those savings onto investors …
What exactly does this mean for you?
You can get a NEW property that cash flows just as well (maybe even better) than existing, older properties.
Better cash flow. Better tenants. And less maintenance!
PLUS their sister company, SunCoast Property Management, is renowned for their top class property management.  And with over 2,000 properties under management … You better believe they've got their operations dialed.
Jump on better returns without settling for lower quality.
Simply fill out the form below … And a Southern Impression Homes team member will be in touch!
Real estate prices and interest rates are rising. Cap rates are compressing. As a result, some investors are switching from equity investing to debt investing.
So in this episode, we'll take a deep dive into the world of debt investing.
Equity investing is a way to capture growth and get capital gain. Debt investing, on the other hand, means loaning money to other investors as a way to generate income.
There are great reasons for both strategies. As we like to say, "Different investment philosophies for different folks."
But in times of financial uncertainty, debt investing can be a way to reduce risk and generate predictable incomes.
In this episode of The Real Estate Guys™ show you'll hear from:
Your pro-debt host, 

Robert Helms

His indebted co-host, 

Russell Gray

Managing partner at American Real Estate Investments,

John Larson
---
Listen
---
Subscribe
Broadcasting since 1997 with over 300 episodes on iTunes!
---
Review
When you give us a positive review on iTunes you help us continue to bring you high caliber guests and attract new listeners. It's easy and takes just a minute! (Don't know how? Follow these instructions).
Thanks!
---
A new option for investors in tight markets
John Larson is a turn-key provider at American Real Estate Investments (AREI) in Dallas, Texas. He's worked in Dallas and other markets for many years … but now he's seeing something new happening in Dallas.
Prices and interest rates are now higher than they were in 2006. The cap rate is compressing, and as a result, cashflow is decreasing.
And rents are starting to plateau, which puts investors in a bind. Larson says this isn't enough for him to start moving into C and D class neighborhoods … cash flow on paper doesn't mean easy cash flow in reality.
Instead, he's come up with a different option … syndicated money lending.
John manages the development opportunities … investors just have to put in the capital. In return, they get a fixed, passive income stream each month.
"It's a way to play a strong market AND get cash flow," John says.
How debt-investing works
Which is safer … equity or debt?
In terms of rate of return, the debt investing model allows investors to get a specific, predictable rate of return.
John uses a trust deed model, where lenders get deeded the trust to the property … but in this case, there are multiple lenders.
For each deal, John raises 2 to 3 million from a group of 25 to 35 lenders.
Investors get double-digit fixed returns … 10.5 percent of the amount they've invested, paid out over 15 months or until the loan is complete.
Usually John's loan deals last from 18 to 36 months. And John pays out returns on a consistent monthly basis.
It's private lending, redefined.
John calls the solution a "win-win" for both AREI and the lender groups. Lenders get great returns … and John gets funding for many different types of development opportunities.
More nitty-gritty details about private lending
When you go into a debt-lending deal, there are two important questions you NEED to ask yourself before you say "yes" …
How will the borrower pay me back?

What happens if they don't?
Typically, debt syndicators will use money from private loans to rehabilitate or develop a property. Once construction is complete, lenders get their principle PLUS proceeds back.
Debt investing is a lot different from the traditional equity route … and investors need to get their heads around that.
Do investors need to be syndicated? At AREI, the answer is NO.
Most of John's investors are not accredited, because loans are not securities.
But often, private lending requires a minimum principle amount. John says his investors come in at around $100,000 on average, and the minimum is about $50,000.
Passive investing pros
We mentioned John works in the Dallas-Fort Worth area … but we didn't mention WHY. Dallas-Fort Worth is top-10 metropolitan statistical area … and it hits all the right notes.
"I feel safe about this market," John says. He notes that data shows continued demand in the area, along with multiple companies in a variety of industries. The population is expected to continue increasing in future years.
But investors DON'T have to be located in Dallas or even Texas to take advantage of John's debt-investing program. That's the great thing about passive investing.
For more from John, check out his podcast, The Real Estate Cowboys … which is all about how you can capitalize on passive income investing.
And listen in to this show to get access to a special report from John with more information about passive private lending opportunities.
Capitalize on a bull market
When people think about real estate investing, they usually dream about owning a ton of properties.
But debt investing is a way to expand your portfolio and bring in monthly cashflow … without having to manage a physical property.
It's also a way to capitalize on a tight market.
With property investments, cash flow changes as rents, and rates, rise and fall. Cash flow from debt, on the other hand, is more stable.
And lending money in a hot market is a great way to help investors get around rising interest rates … while taking in great returns, yourself.
Just like equity investing, debt investing can be done many ways. You can make small loans and be more hands-on … or you can work with someone like John and be totally passive.
Regardless of the option you choose, you've got to look at what the market is giving you. Right now, it's giving you rising interest rates for the first time in decades … but that doesn't mean there aren't great investment opportunities if you look closely.
---
More From The Real Estate Guys™…
The Real Estate Guys™ radio show and podcast provides real estate investing news, education, training, and resources to help real estate investors succeed.
---
Love the show?  Tell the world!  When you promote the show, you help us attract more great guests for 

your

 listening pleasure!
Perhaps you've got a lot of investing under your belt and you're looking for a picturesque place to retire. Maybe you're interested in a second home or a vacation spot. Or you're part of a new generation of nomads, working from exotic locations across the globe.
Whatever your situation, finding your paradise shouldn't just be a far-off dream. In this episode of The Real Estate Guys™ episode we'll discuss lifestyle investing … and why now may be the prime time to invest in your own personal paradise.
On the show today, we chat with an American ex-pat who now makes his life … and his living … on one of Belize's beautiful Caribbean islands, Ambergris Caye.
You'll hear from:
Your pro-paradise host, Robert Helms
His not-so-picturesque co-host, Russell Gray
The Paradise Guy, real estate pro William Narod
---
Listen
---
Subscribe
Broadcasting since 1997 with over 300 episodes on iTunes!
---
Review
When you give us a positive review on iTunes you help us continue to bring you high caliber guests and attract new listeners. It's easy and takes just a minute! (Don't know how? Follow these instructions).
Thanks!
---
Making the leap from stateside to

the Caribbean
William Narod spent 26 years selling real estate in the United States.
After all that time in one country, William got the diversification bug. He started doing research, then headed down to the Caribbean to scout out several different markets.
That's where he met The Real Estate Guys™ … lucky for both us and him, William joined us on a field trip his very first day in Belize.
William wanted to find an investment opportunity outside the U.S. … and he ended up finding a new life as well.
Today, William lives with his wife and kids on Ambergris Caye.
But he didn't make the move without a significant amount of research. Before he settled on Belize, William looked at the leading indicators … tourism numbers, prices and appreciation, and so on.
Like William, the very first step you should take when you're considering making any sort of investment outside of your native country is getting educated.
Every country has different laws, protocols, and customs.
We certainly went through the ringer the first time we took our investments out of the country. It took a while to get our heads around ideas like land trusts.
The key to successfully educating yourself? Don't get overwhelmed.
Instead of focusing on the HOW, figure out WHAT you want and WHY.
No one else can tell you what you want or why you want it … but once you know your goals, you can find someone who can help you out with the how.
Your scenario, your goals … they won't be unique. And that's a good thing! Because it means the issues you're facing have been faced … and conquered … before.
A paradise that pays YOU
It's important to note that William Narod didn't move to Ambergris Caye to retire. He moved there to invest, work, and help other people invest … but he also moved there to have fun!
We want you to think further out than the immediate future. Imagine your life in 5, 10, even 20 or 30 years.
Are you saving right now to pay for a paradise when you retire? Why not flip that idea on its head and let your paradise pay YOU … right now!
Start by figuring out what you're looking for. What activities and lifestyle options are most important to you? Where can you see yourself thriving?
In his real estate advising business, William Narod often sees two types of investors.
The first are the retirees … folks who headed to the islands to retire, only to discover they weren't satisfied spending their days just scuba diving.
The great part about where William is located is business opportunities abound. "You almost need to put on blinders down here because there is so much opportunity," he said.
So folks who moved down to Belize intending solely to enjoy their retirement days lazily strolling the beach often end up getting involved in local business and real estate.
The second type is people who've been in Belize for 24 hours and want to buy right away. For these folks … and any new investor, William recommends taking three key things into consideration:
What your objectives are (i.e. what you want your investment to do for you)
How you'll use your investment (and for how long, with what time frames)
How you want your property managed
Speaking of management, finding the right management solution is key, especially if you'll be operating mainly offsite and need to be less hands-on.
Not in Belize? What you're missing out on
Like many Caribbean destinations, Belize is a strong market with escalating prices. For people who want to retire there in 10 years, now may be the time to make a move before prices spiral out of control.
William told us that folks come for many different reasons. He gave us a run-down of some of Belize's strengths, which include:
Warm sparkling water for scuba diving, snorkeling, and swimming.
A location that's very close to the United States (two hours from Miami)
A primarily English-speaking population
A large, welcoming, and very friendly American ex-pat community
Fantastic, affordable food
Potentially low cost of living
Excellent school systems
A very diverse culture with very little prejudice
Although Belizean culture can be quite different from fast-paced American lifestyles, William loved the slower-paced environment of Ambergris Caye from the beginning … enough to move his entire family there.
Today, his kids attend schools that William's wife, a teacher, has given two thumbs up.
They play in the ocean, scuba diving, snorkeling, and fishing a few days a week. Other days they splash in the best pools on the island.
Every day is a play day … and even better, his kids get to grow up in a melting pot full of people from around the world, a place where everyone is treated as an equal.
A paradise within your reach
We chatted with William about some of the current development happening in Belize.
Despite its rising popularity, Belize hasn't seen interest from big developers until recent years.
The new proactivity of these big brands is a strong indicator of the future of the area, William says. It indicates that interest is there … and is strong enough that bigger corporations see opportunities for growth.
Development outside the U.S. can sometimes spell disaster … irresponsible decisions that harm the local environment, for example, or cut-rate developers who can't cut it in the States.
But in Belize, developers work with local communities to ensure responsible developments that fit with the environment.
Like William says, "There's only so much opportunity you can turn a blind eye to." The entrance of big names onto the scene spells out a short period where properties will be accessible to the little guys … before Belize gets too hot to handle.
If you build the right team and execute your vision strategically, your future in Belize is really bright, William says.
Belize sound like the place for you? Listen in for exclusive access to a report William Narod compiled just for our listeners.
Not sure if Belize is the place to go? Take a look anyway! The report offers great perspective about questions to ask and things to look for as a fledgling lifestyle investor.
And if all this talk of Belize has really piqued your interest, take a look at our discovery trips … educational events in a picturesque location that offer you the opportunity to check out everything Belize has to offer for yourself.
There are so many ways to be a real estate investor.
Investing shouldn't just be about surviving … it should be finding ways to thrive!
Whether Belize appeals to you or not, we encourage you to ask yourself the questions: What do I really want real estate to do for me? What is my ultimate paradise?
Whatever your idea of paradise, we want you to think about whether it has to wait. Chances may be that paradise is within your reach … today!
---
More From The Real Estate Guys™…
The Real Estate Guys™ radio show and podcast provides real estate investing news, education, training and resources to help real estate investors succeed.
Success in real estate is all about making the right deals. And making the right deals is an art and a science.
Of course, there are processes, vetting, checklists … and these are important. Properly vetting your deals can save you heaps of trouble.
But the art of real estate investing and syndicating comes down to your ability to read the market on a macro level and evaluate the big "compared to what."
As in, compared to all the things I could invest in, why is this particular market, product, or team worth it?
Listen in as we learn from wildly successful John Bogdasarian, president of the Promanas Group, share his unique strategy for finding (and funding) great deals.
In this episode of The Real Estate Guys™ show you'll hear from:
Your find-and-fund host, 

Robert Helms

His fine-and-fun(?) co-host, 

Russell Gray

President of the Promanas Group,

John Bogdasarian
---
Listen
---
Subscribe
Broadcasting since 1997 with over 300 episodes on iTunes!
---
Review
When you give us a positive review on iTunes you help us continue to bring you high caliber guests and attract new listeners. It's easy and takes just a minute! (Don't know how? Follow these instructions).
Thanks!
---
Success from small and simple beginnings
Like many investors, today's guest started out small. Everyone starts somewhere, right?
When John Bogdasarian graduated from the University of Arizona with a Spanish degree, he quickly realized that there weren't a lot of jobs around for Spanish majors.
He found a job with a local area developer, Don Chisholm, who introduced him to the world of real estate.
John discovered he thrived in the real estate world, quickly obtaining a real estate license and then a broker license.
Unlike his experiences in the past with school and other jobs, John discovered that working as a broker on a commission-based structure was perfect for him.
When John started investing himself, he didn't start out with a huge chunk of money.
In fact, he started out with only $5,000.
He put that money down on his first condo and turned it into almost $20,000 within several months.
Seeing that money come in made him feel like a million bucks. Emboldened by his success, John went through a long period of acquiring single-family homes.
When his equity got tied down, John started doing zero-down deals. He says he was fortunate to have landed in a market that was appreciating rapidly at the time.
Although John wouldn't advocate that new investors take the route he did, we recommend new investors pay attention to where John started out.
In John's own words, "You don't need money to earn money in real estate."
Once John started bringing in cash for himself, he realized the next logical step was syndication.
That's why John founded the Promanas Group.
John aligns himself with people and developers who have good properties but little experience or low funds. He's passionate about finding situations where he can create value for developers and investors.
Deciding deals based on situation
We asked John how he picks his specialty in a market with lots of asset classes.
John told us his decisions aren't driven by asset type or geography.
Instead, they're driven by situation. John knows the best deals happen when he understands something about the market that others don't and takes advantage of it.
Because John makes decisions based on situation, he hasn't locked himself into a particular product type … which is especially important because the most popular product types tend to come and go.
For example, since 2009, the Promanas Group has moved toward funding development deals because the market cycle has been changing.
Even though he has been moving away from buying new properties, John told us he still thinks "it's a very good time to build in some markets."
John ran us through the process he goes through with his associates at the Promanas Group to make a deal happen. This is what they do for EVERY deal:
Start macro: study national real estate trends, debt markets, and evaluate the current real estate cycle. Get a good feel on what's happening in general.

Hone in on an area itself—just to keep an eye on things. Check out the demographics: employment rate, demand for housing, etc.

If an area checks out, hone in further. Evaluate the neighborhood a property resides in, the block, everything down to whether the building is on a corner or what the parking is like.

Check everything. Verify that demand is there. Verify the numbers. Visit the site and check it out in person. Vet the land itself, the architect, the builder.
John doesn't do all this by himself, of course. He estimates it takes a team of four 100 hours to do the proper vetting before he commits to a deal.
He also had a realization early on—in order to really get that passive income coming in, to "do the work once and get paid forever," he needed to develop relationships with developers instead of relying on one-off deals.
For John, making a new deal is decidedly NOT sexy. As Robert puts it, "Real estate can be as exciting as watching paint dry" … and that's the way John prefers it.
"At the end of the day, real estate should be boring because boring makes money," says John.
Rather than about flashy numbers, real estate success is about sticking to the basics to create predictable cash flow, vetting the numbers, checking the boxes, doing due diligence, educating yourself, and creating strong relationships.
Interested in getting John's checklist for vetting a deal from the ground up? Send us an email at vet@realestateguysradio.com.
A unique (and fail-proof) syndication model
When John first started syndicating, he told us he was doing one-off deals like everyone else.
John had put together a handful of deals when he realized that some of the investors in his first deal had pulled out. One investor in particular was his Aunt Barb.
So John called up his Aunt Barb to ask her what was going on. She told him that she didn't invest because John had all her money.
John started to panic. "I didn't want that much of someone's money." What if one of the deals he'd made didn't work out?
That's when it hit him … instead of having people invest in multiple individual deals, he needed to pool all those deals together under a parent company.
That's what he does today. With the Promanas Group, John will make 30-35 acquisitions funded by around 300 investors. Each individual deal is held in its own sub-entity under a parent company.
When 100% of their invested capital plus their preferred return has come back, then the company liquidates its development deals and sends cash out to its investors.
Share prices for John's secondary investment fund are $100,000, with the option to buy half a share for new investors.
Investing this way has led to many bonuses, John told us:
Instead of reporting on 30 different deals to 30 different ownership groups, John can send one report to one group of people.

Reserves are pooled across all assets, meaning any one to three deals could implode completely and the overall fund would still be just fine. A pool structure diversifies risk.

Deals that underperform—and John has only seen one or two—can be fixed. John can often solve temporary setbacks with individual investments just by being patient.
"I used to try to be all things to all people, but that doesn't really work," John told us. Through trial and error, John's found a method that DOES work—and works well.
One key element? 100% transparency. Along with the detailed report he sends to investors, John puts together hard data for anyone who asks. References, bank statements, closing documents, inspection reports, contact information for loan officers … you name it, and he's probably shared it.
Another key element? By deciding deals based on situation, John can say yes to every project that fits the right criteria. He can also make strings of deals with the same developers instead of relying on one-off deals.
Secrets of successful syndication
Successful deals are driven by a set of ideal circumstances driven by moldable factors, big and small.
To take advantage of those circumstances, you have to look for big macro trends.
And instead of getting pigeon-holed into one market or product type, you have to go where the opportunities are, then hire people experienced in that particular niche.
That's right … you can't do it all yourself. We're big fans of getting educated, but the fact is, you simply can't understand every facet of real estate investment alone.
People like John don't know everything. They've just learned how to vet deals and team members and acquire people who are EXPERTS in what they do.
What makes you a successful investor or syndicator in the long run is not your expertise in the specifics, but your expertise in putting the pieces together so you can see the big picture.
Want to meet John in person? In our upcoming event, we'll share the secrets on how you can do bigger deals as a syndicator, and how to invest passively with a syndicator.
Now, go out and make some equity happen!
---
More From The Real Estate Guys™…
The Real Estate Guys™ radio show and podcast provides real estate investing news, education, training and resources to help real estate investors succeed.

Contributed by John Burns
10% of Housing Demand
Builders and developers will now start building more detached homes for rent. For years, home builders have ignored 10% of housing demand, allowing resale homes to fill the demand. As shown below, 12.7 million of today's 120 million households rent a detached home.
29% of Rental Demand
44.3 million US rental households occupy:
15.5 million individually owned rentals

12.7 million detached homes (29%)
2.8 million condominiums and townhomes
26.8 million apartment buildings

13.2 million units in small apartment buildings (less than 10 units)
13.6 million units in larger apartment buildings (10+ units)
2.0 million mobile homes, boats, etc.
Historically a Mom and Pop Business
The 12.7 million detached home renters have largely been ignored by builders and developers for years as both supply and demand steadily grew over many decades. The vast majority of the growth of individually owned rental homes has historically come from households who lived in the home before relocating and decided to continue owning and renting the home rather than selling it. Approximately 54% of the landlords of single-family rental homes own only one home, per RentRange.
Detached Rentals in Masterplans
We have noted that even actively selling masterplans, despite not building single-family homes for rent, have a significant number of single-family renters. Just go into Zillow and look for yourself. The proactive developers are now looking to develop these neighborhoods and homes themselves, rather than letting others meet the demand.
Our research, which we confirmed with the CEOs of several of the institutional investors, shows that these renters live in detached homes primarily because that is the preferred lifestyle. Most of them did not even consider renting an apartment. They prefer to live in a detached home and are renting either because of:
Necessity. They do not have the ability to qualify for a mortgage.
Flexibility. They choose to rent to maintain the flexibility to move.
Choice. They would rather spend what they earn today than save for a down payment.
Thus, single-family rental home competes more with the detached resale and new home market than with apartments.
Clearly, there is a subset of renters who will pay a premium to rent new, as evidenced by the 200K+ apartment units that are built and leased every year. If it works for apartment developers, why has there not been much attempt to build single-family homes for rent? Those days are now ending.
Seizing the Opportunity
Here come the home builders, seizing the opportunity to build single-family detached homes to be sold to professional investors or to manage themselves. Consider the following:
Starwood Waypoint, an owner of 16,000+/- rental homes, has worked with 12 builders to buy homes from them. While they have often bought the slowest selling floor plan or the last few homes in a community, they are now actively pursuing new subdivisions in areas where they currently operate. Their CEO recently told me that their business has shifted dramatically in the last few years, with only 25%+/- of their tenants now having gone through foreclosure, versus 50%+ a few years ago.
The CEO of American Residential Properties shared at our recent client conference that their tenant profile has shifted as well, with new leases typically to young families with more than enough income to buy but who are choosing to rent primarily to have the flexibility to move.
Masterplan developers have taken notice. Bob Sharpe, the owner of Rancho Sahuarita in Tucson, surveyed his 5,500 home community and found that renters occupy 22% of the individually-owned homes. With 4,000 homes left to sell, why not build and rent homes to this group, many of whom will buy homes in the future?
Lennar has been a pioneer in detached subdivisions for rent with their Frontera community in a suburb of Reno Nevada. Rents for 1,210- to 2,182-square-foot homes range from $1499 to $1999 per month, or $0.92 to $1.20 per square foot, per apartmentguide.com. While Lennar also runs an apartment company, they acknowledged that the management complexities are very different. Lennar's CEO recently noted that "it's a pretty exciting opportunity for our company…and we're probably going to launch another one or two as part of our evaluation as we go forward."
Drop the Stigma
There remains a stigma that renters are not as good for the neighborhood as owners. From personal experience in my own neighborhood, as well as Census data, I can testify that they certainly move more often—and that they have always been great neighbors and their homes have been very well maintained.
Conclusion
Last year, approximately 25,000 detached homes were built for rent. We believe that number will increase significantly over the next several years. We expect detached homes for rent to become an important segmentation opportunity for the top masterplans in the country, who will no longer ignore 10% of housing demand
---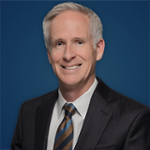 John Burns is the CEO of John Burns Consulting. John Burns Real Estate Consulting, LLC provides independent research and consulting services related to the US housing industry.  Click here to learn more.
Making a piece of property more valuable doesn't always involve fresh paint, carpet, or landscaping. Sometimes there isn't even a building involved!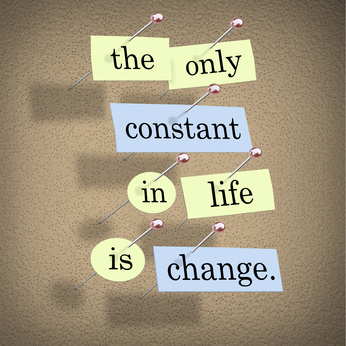 In a world where change is the only constant, creative changes of use can be one of the most powerful, profitable ways to make a property more appealing to the next buyer or tenant.
In the studio to discuss how to use the change to force equity:
The Jedi of jawboning, host Robert Helms
His Padawan of pontification, co-host Russell Gray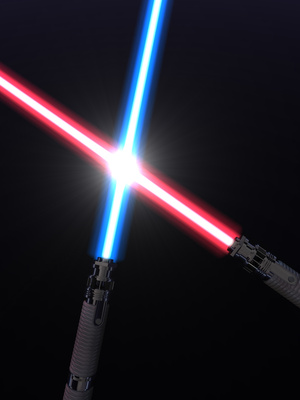 In the Star Wars films, Jedi Knights are able to use an invisible powerful force to manipulate the world around them.  Not only that, but Jedis enjoyed extreme awareness…able to sense dangers and opportunities far too subtle for the five sense.  Plus, they could react with lightning quick reflexes.
Wouldn't it be cool to be able to use the Force in your real estate investing?
We think "using the Change" to force (i.e., increase) the value (equity and cash flow) is one of the most powerful concepts in real estate investing.
Nearly every newbie real estate investor dreams of finding the ugly duckling property and throwing a few coats of paint on the walls and lawn, then sticking a yard sign up and selling for a fast $50,000 profit.
The problem is that there's a million people who can do that, so the competition is fierce and the margins are small.  We're not saying it can't be done…because people do it all the time.  There's ALWAYS room for a smarter, faster player…even in a crowded field of competitors.
But if you can move up the food chain a little bit, the crowd thins out so your creativity and hustle has a better chance of producing superior profits.
The concept of changing use encompasses many different strategies and techniques.  But generally, they fall into three broad categories:
Development
Redevelopment
Conversion
In Development, the obvious change of use is going from an empty lot to a beautiful building that can house people or businesses.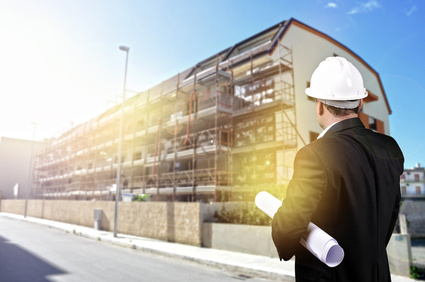 Of course, ground up development takes a lot of money and expertise…all of which you can find if you know how to organize teams and raise money. That's what we teach in our Secrets of Successful Syndication seminar, and why we STRONGLY recommend that EVERY real estate investor or entrepreneur take professional sales training.  But that's another rant.
Back to forcing equity by changing the use…
In Development, there are many incremental steps along the way from empty lot to beautiful building.  You can enter at any point, move the ball forward some or all of the way, and then exit with a profit.  And sometimes you don't even have to touch the dirt.
The point is, you don't have to do the project from soup to nuts. But you do need to know the sequence and what needs to change to make the property more appealing to the next guy.
For example, some folks are land developers.  They buy a piece of land and prepare it to be built on.  It may start with a zoning change…say from agriculture (farm) to industrial, commercial or residential.  In our categories, we'd call this Conversion.  So you can see that you might apply more than one type of change of use to a project.
If a buyer showed up and offered a profitable price, the Land Developer could exit here.  Or he could keep going.
Maybe the next step is to get approvals for all kinds of infrastructure, like utilities, roads, etc.  This doesn't mean he need to actually build them…just getting the plans and permits can be very valuable to the next guy.
You get the idea.  Every step along the way from dirt to occupied building, there are opportunities to add value and earn profit.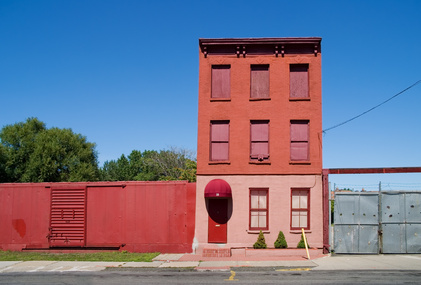 Now in Redevelopment, it's exactly the same, but different…because now you're dealing with an existing structure.  Usually, it's one that's in bad shape, poorly managed, or both.  This is your basic fixer upper.
But don't just think of fixer uppers as little green houses.  You can re-hab a hotel, a retail center, an office building, a shopping mall. etc.
And again, YOU don't have to be the expert.  You can hire experts.  You simply need to see the potential…i.e., have a good idea (which you can also borrow from someone else), and then organize the team and resources to move the project forward incrementally.
The important point here is that there's more to leverage than just money.  You can leverage other people's expertise too.
The third category is Conversion.
We already talked about one component of conversion, which is to change the zoning of a piece of land as part of going from dirt to building.  But you can also convert the use of an existing building.
Probably the most common example of this is condo conversions.  These were all the rage pre-Crash and as financing continues to loosen up, and affordable housing demand increases, it's a safe bet that condos will become popular again.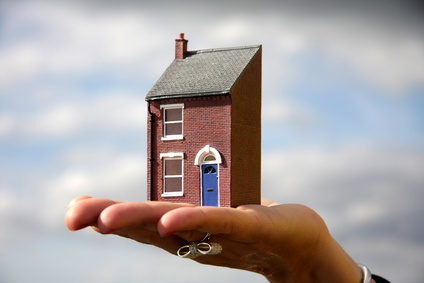 A condo conversion is really a zoning change, in which an apartment building is converted (sub-divided) into a collection of individual units that can be sold separately.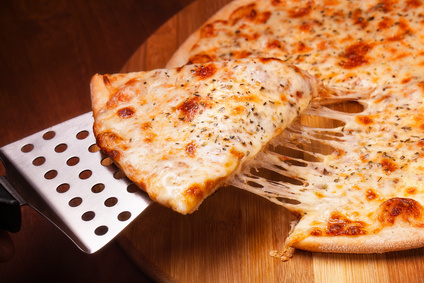 But you can also sub-divide a piece of land, or convert a residential property to commercial use or vice-versa.  A warehouse can become loft apartments or individual condos.  An apartment can become a motel or vice-versa.
Do you see how much fun this can be?
So where Jedi Knights use the force to change things around them, we use the change to force the equity and earn profits by adding value!
Listen Now:
Want more? Sign up for The Real Estate Guys™ free newsletter!
Don't miss an episode of The Real Estate Guys™ radio show!  Subscribe to the free podcast!
Stay connected with The Real Estate Guys™ on Facebook!
The Real Estate Guys™ radio show and podcast provides real estate investing news, education, training and resources that help real estate investors succeed.
I love you.  I love you not.  I love you. I love you not.
Financing is the life blood of real estate – especially for real estate investors, developers and re-habbers.  When times are good, lenders are BEGGING for your business.  Do you remember when there was so much money chasing deals, if you had a pulse you qualified?  Ahhh….the good 'ole days.  But we digress.
Today, it's a different story.  Lender's lust for lending has grown cold unless you're stacked with cash and have a nice asset base.  And even then it's hard to get a date to the funding dance.  Lenders can be so fickle!
Of course the drive to reproduce profits is hard to suppress.  To find out what's happening on the funding scene from a developer's perspective, we decided to call someone who's been on the prowl for funding for most of this real estate recession.
In the radio love shack for this episode:
Your host with the most, Robert Helms
Your co-host with the almost, Russell Gray
Special Guest, International Real Estate Developer and Summit at Sea Faculty Member, Beth Clifford
What are you going to do when the well runs dry?  Are you going to run away and hide?  (Hint: Fats Domino – late 50's when the Godfather first started investing.)
When the flow of capital to the market place abruptly stopped, many real estate investors' and developers' financial hearts stopped beating.  Despite various attempts by the Federal Reserve and Washington DC to get money flowing again, it still hasn't happened.  So vulture firms sprang up and have been carrying off the carcasses of the permanently broken-hearted, while there are many walking wounded who may never love real estate again.
But there are also a number of stalwart real estate lovers who refuse to be put off by a little (okay, a LOT) of adversity.  How may times are you willing to take "No" to get to a "Yes".  A yes is SO worth it!
And even though many of the old haunts like commercial banks aren't too flush with good prospects, new establishments are opening all the time – where private capital and creativity are coming together to hook up investors with capital.
To cut to the chase, and avoid an NR rating, in this episode we get our special guest to reveal some of the lengths she's willing to go to find money for her projects.  And though you may never be an international real estate developer managing multi-million dollar projects, you can take the same business principles and apply them to your project – no matter how small.   Yes, it's true.  When you're in love, size doesn't matter.
Listen now!
Don't miss a show – subscribe to the free podcast!
Want More?  Sign up for The Real Estate Guys™ free newsletter!
The Real Estate Guys™ Radio Show podcast provides education, information, training and resources to help investors make money with their real estate investments.