The blessing and curse of real estate is that trends develop slowly. 
This makes them easy to catch, but also easy to miss … unless you make it a priority to pay consistent attention.
We scour the news daily.  We're always looking for opportunities, lessons, and trends.  But they're not always obvious.  In fact, they usually aren't.
So it's not answers we're looking for.  It's better questions.  The clues in the news simply capture our attention so we can dig deeper.
And because real estate trends move slowly, there's often plenty of time to investigate … and then move into position to take effective action.
This recent headline reminds us of the process, and some great lessons for real estate investors …
Salt Lake City Tops U.S. In Diversity of Jobs; Las Vegas is Last 
– Bloomberg 2/15/19
Now Salt Lake City isn't necessarily a market normally associated with diversity, but according to this report, it's tops for diverse job opportunities.
Of course, jobs are uber important to real estate investors.  After all, jobs are the best way for tenants to get the money to pay rent.
Plus, any market with abundant jobs is going to attract more people … adding to the demand for rental properties.
Perhaps even more importantly … a diverse selection of job types is probably a good indication an area has multiple economic drivers.
Economic diversity is a very important component of stability and resilience.
This should be obvious, but it's amazing how many investors rush into markets chasing a trend driven by only one big story.
Of course, if that one big story changes for whatever reason, then so does the trend in the market.
Consider how things worked out for real estate investors who rushed in for the oil boom in North Dakota's Bakken or the Amazon HQ2 boom in New York.
Time will tell, but we're guessing while some Opportunity Zones will be fantastic successes … some will end up being big busts too.
One story usually isn't enough.  And there's no need to move too fast when it comes to catching an uptrend in a real estate market.
Sure, when you take a measured approach, you might miss out on quick gains gleaned from front-running the fast-to-act speculators.
But if you view real estate as a long-term investment, then you're looking for long-term trends.  Best to let the trend strengthen before getting in too deep.
Besides, there's plenty to do while you're watching the trend develop.
Consider our approach to Salt Lake City … since this is the focal point of the headline we're talking about today.
Salt Lake City popped up on our radar a few years back and we started watching.  The more we saw, the better it looked.
In 2017, Salt Lake City appeared in a report of metros with a low percentage of rent burdened population.
In a related commentary about why we think this metric matters, we pointed out …
"… markets with increasing affordability, and stable rents and occupancies, should probably end up on a short list of markets to pay a visit to."
We suggested to …
"Look for metros which are affordable locally based on a low percentage of rent burdened population, with increasing affordability … and also affordable nationally when compared to the average rents of other metros."
Markets that looked interesting based on this metric were Kansas City … along with Oklahoma City, Cincinnati, Louisville, and Salt Lake City.
Since then, and perhaps to no surprise, we've built relationships with boots-on-the-ground teams in both Kansas City and Salt Lake City.
Sometimes it takes time to identify and study a market, then get to know the right people … rather than just jumping into a "good" deal in a "hot" market.
Sure, when the market ends up being great, you'll always wish you moved faster …
… so it's wise to get good at seeing opportunity, doing your homework, and building relationships sooner.
But again … the blessing of real estate is it moves slowly.  So you don't have to be a racehorse to win the real estate investing derby.
Nonetheless, you do need to move.  You can't win or finish a race if you're still standing at the starting gate.
So when you see a positive market metric, be quick to start the process of exploration … but cautious about leaping into a deal before you look.
And as you explore a market's potential, whether you're just starting out or already have a sizable portfolio, consider how to use diversification as a tool for building resilient wealth.
There are several ways to diversify …
Choose economically diverse economies to reduce your exposure to any one industry or sector of the economy.
Invest in multiple units when you can.  More doors provide multiple streams of income and less dependency on any one tenant.
Invest in multiple markets.  Even diverse individual economies can suffer setbacks, so being in more than one market can help mitigate the risk.
Syndicate or invest in syndications to become even more diverse faster.
Syndication pools your money with others' … and provides scale you might not have on your own … so you can own more units, in more places, with professional management.
The bottom line is real estate is a great "basket" to put all your eggs in … while also providing the ability to create resilient wealth through strategic diversification. 
Until next time … good investing!
---
More From The Real Estate Guys™…
The Real Estate Guys™ radio show and podcast provides real estate investing news, education, training, and resources to help real estate investors succeed.
---
Love the show?  Tell the world!  When you promote the show, you help us attract more great guests for 

your

 listening pleasure!
As a busy professional, chances are you've got people trying to bend your ear constantly about investment opportunities. And sure … some of them sound amazing, but how do you know you're getting in with the right people? Or maybe real estate investing is what you want to do, but you don't have the time for it.
That's where our guest Dr. Buck Joffrey found himself as a busy surgeon. Now, 10 years later, he's killing it with a successful podcast and real estate syndication organization.
This week, we're talking about passive real estate investing … passing the heavy lifting to someone else while YOU get the return.
In this episode of The Real Estate Guys™ show you'll hear from:
Your hands-on host, 

Robert Helms

His second-hand co-host, 

Russell Gray
Guest, Dr. Buck Joffrey, host of the Wealth Formula podcast, real estate syndicator, and board-certified surgeon
---
Listen
---
Subscribe
Broadcasting since 1997 with over 300 episodes on iTunes!
---
Review
When you give us a positive review on iTunes you help us continue to bring you high caliber guests and attract new listeners. It's easy and takes just a minute! (Don't know how? Follow these instructions).
Thanks!
---
Get returns … without getting your hands dirty
Real estate is a messy, hands-on type of business. And while you can do all kinds of research beforehand, the best learning is on the job.
If you don't have time to manage your own deals, passive investing could be the right move for you.
Passive investing gives you the benefits and returns of real estate … taxes, income, and diversification as well as the turn-key ease of setting and forgetting your investment.
The appeal of real estate investments is partly because your assets are tangible. You can go visit your building, and it occupies more than just a piece of paper or line on a ledger.
But, real estate takes time to understand the market, vet the deals, go through all the paperwork, and then manage a property afterward. You might be thinking, I don't have time for that, I'm running my own business, and it's taking all my time.
Joining up with other investors is how to leverage the expertise of others and even tag along to become a student yourself, all while getting in quickly and easily. It really can be whatever you want to make it be for yourself!
Find your investing tribe
As a busy professional himself, Dr. Buck Joffrey discovered early on in his real estate investing journey that he wanted to find like-minded people to invest with.
"If I got involved with a good syndicator who knew what they were doing, those returns and all those benefits I wanted out of real estate were there anyway," Buck says.
And, once he found people he knew, liked, and trusted in the real estate space, the hardest part was over.
"What I realized is that if I could invest in such a way that if I did a lot of vetting and due diligence and I knew other people were involved … my chances of success went way up," Buck says.
It wasn't long before Buck's friends started asking what he was doing and how they could get in on it too. All of this relationship building is what Buck calls tribal investing. And this approach is key to his success.
"Your network is your net worth," Buck says. "I look more at the team than I do the deal. If you know, like, and trust somebody and you know their track record, then you can get to the point and can look at a pro forma."
The relationship is just the building block to a good deal … Buck also notes that while there are lots of folks who he knows and likes, he may not be excited about the deals they're doing. Just a little education about the types of investments you're considering will go a long way.
Condensing your education timeline
As with any investment, you need to know enough to ask the right questions so you don't get burned. But, as a busy professional, adding in time for that education can be a heavy lift.
That's why Buck's networking style translated perfectly into his new course, "Your Roadmap to Real Wealth." It's not just Buck teaching the course … he's tapped into his deep network to bring in experts that share with you what he learned over a decade over a condensed timeline.
"One thing that everyone has in common who is on the show is that I have a relationship with them," Buck says. "This is my tribe talking to me as a young physician."
Buck has gathered experts in real estate … INCLUDING yours truly, The Real Estate Guys™ as well as estate planners, and many, many more.
We asked Buck about how passive investing works into the diversification angle. Buck mentioned he was initially interested in apartments as a first investment.
"What I realized was that I was trying to get at scale," Buck says. "With syndication, you can take the same two or three hundred thousand dollars and now you're in four, five, six buildings, and you're in thousands of doors, and you're across the country!"
Syndication gives you the opportunity to allocate your risk, and use your capital more efficiently. And all of that diversification collapses your time frame and gets you more cash flow sooner!
To learn more about passive investing and Buck's course, "Your Roadmap to Real Wealth," send an email to [email protected] We'll hook you up with all the details!
---
More From The Real Estate Guys™…
The Real Estate Guys™ radio show and podcast provides real estate investing news, education, training and resources to help real estate investors succeed.
One of the most important pieces of advice we give to investors new and old is "Live where you want to live, but invest where the numbers make sense."
Once you break out of your market comfort zone, you can experience incredible personal and business growth … and build a diversified, stable portfolio.
In this episode, we discuss the various types of markets available to real estate investors … and chat about how to pick a market based on your personal goals.
Listen in! In this episode of The Real Estate Guys™ show you'll hear from:
Your diversified host, 

Robert Helms

His divergent co-host, 

Russell Gray
---
Listen
---
Subscribe
Broadcasting since 1997 with over 300 episodes on iTunes!
---
Review
When you give us a positive review on iTunes you help us continue to bring you high caliber guests and attract new listeners. It's easy and takes just a minute! (Don't know how? Follow these instructions).
Thanks!
---
The two major market types
Let's start from the top! Investment markets can be categorized into two major types … cash flow markets and equity growth markets.
Whether a market produces strong equity growth or stable rents is a byproduct of supply and demand.
Cash flow markets have a steady demand for rentals from working-class tenants with stable income. These factors combine to create high occupancy rates and reliable income.
These markets don't sizzle … but they offer steady returns.
On the other side of the coin, markets like San Francisco and Los Angeles are proven, stable equity growth markets. Investors won't get reliable cash flow in these markets … but if they get in before the market gets hot, they'll get hefty equity growth.
You can predict the next equity growth markets by looking at markets where the ability to supply new housing is beginning to be restricted.
Buying a property for equity growth is a completely different style of investing than cash flow investing, and it comes with some challenges … like finding properties that make sense, choosing markets with a good probability of growth before they get too hot, and managing your income.
It requires caution … because if you choose the wrong market … or the right market at the wrong time … your investment can go against you.
Of course, these two major market types are two extremes. The reality is that markets fall onto a continuum … and yes, there are markets that combine equity growth and cash flow.
Some markets have the capacity to supply housing as they continue to grow in value. However, inevitably that market will begin to slow down and shift through the cycle.
There are some trade-offs to combining equity growth and cash flow … for example, cash flow isn't quite as good as prices go up. To evaluate a current market, look at the trajectory of other major markets like New York or even Dallas.
Markets are cyclical, and almost every market evolves the same way. There are four basic stages in a market cycle:
Growth.

The market is expanding as more people are drawn to the area.

Equilibrium.

After a period of growth, the market slows down and is mostly developed.

Decline.

This can happen when a market falls out of favor or loses employers.

Revitalization.

The market starts to pick up again when demand increases.
The key? Study markets you want to invest in. Understand there is an evolution process, and even if a market is currently great for cash flow, it can absolutely evolve into an equity market in the future.
How to allocate your real estate assets
You've probably heard the saying, "Diversity is a recipe for mediocrity." And while that rings true in some cases, we think diversity can be your key to a stable portfolio.
Investors can benefit by using a basic asset allocation recipe … and remember, these numbers are yours to fiddle with:
50% of your portfolio should be

allocated to solid cash flow markets.

30% should be

invested in aggressive equity growth markets

that show signs of being in the path of progress, such as supply and demand imbalances.

And your remaining 20%

should be liquidity funds

… dry powder you can have on hand so you can swoop in and pick up great deals when everyone else is strapped.
Here's a good question … how do investors approach aggressive growth markets?
To leverage an equity growth market, you need to invest while the market is still emerging.
That doesn't mean investing in brand-new markets … it means looking for markets that are starting to take off with signs of job growth and increasing demand.
You want to avoid being spread too thin across markets … but you also want to be leery about banking on any one type of market. As the saying goes, "Don't put all your eggs in one basket."
There are, of course, some advantages to sticking with a single market, like efficiencies of scale. But if you stick to a single market and that market declines, your whole portfolio is affected.
Unique market types
Of course, every market has unique factors, but some markets stand out from the crowd in particularly distinctive ways.
You can make a great income investing in housing near colleges and universities. It's a captive market with constant need and a built-in client base … most students have good income durability.
You do have to consider the nature of technology, social trends, and educational trends when investing in a college market, however.
A great resource for information is the college or university itself … they can provide great data on the student population. If you're careful, this can be a stable market.
Jobs aren't the only driver of strong markets, as retirement markets prove. Retirees today are more active and less likely to buy a house.
They can also make excellent tenants, especially because retirees are no longer geographically linked to their income, whether that's social security, a pension, or investment returns.
By positioning yourself in markets like Boca Raton or Palm Springs, you can benefit from retirees who are searching for an affordable, attractive lifestyle that doesn't tie up a bunch of capital.
Making a lifestyle investment means picking a market YOU want to spend time in.
This often involves renting a property on a monthly, weekly, or even nightly basis … which translates to high income, even when offset by higher management costs.
A major benefit of a lifestyle market is the chance to use the property yourself, whether that's for a few months every year or during your own retirement.
The international market.
Investing outside of your country is a great way to diversify. The United States is not the only country in the world that offers great places to invest.
Investing outside of the U.S. also gives you the chance to create income in a different currency and park your wealth in a different economic environment.
And international investments are a sort of lifestyle investment … they certainly give you a good excuse to travel!
Although international investments can often require a steep learning curve, they're something every serious investor should take a look at.
There's always a great-performing market if you know where to look.
Sleeper markets aren't on the top 50 metropolitan statistical areas. These are boutique markets … the markets no one else is talking about.
They allow you to make returns no one else can make … but there isn't as much ballast, so you have to be very, very careful.
Don't forget to consider property type
We've discussed market types in this episode … but another important part of your investment decision is property types.
The choice of single-family, multi-family, commercial, development, or land-holding property is an important factor when balancing your portfolio of well.
And different markets hold different opportunities with regard to property type.
We want to get you thinking about where to look for your next investment … and market type is a great place to start!
---
More From The Real Estate Guys™…
The Real Estate Guys™ radio show and podcast provides real estate investing news, education, training and resources to help real estate investors succeed.
Our listener questions this week run the gamut from extremely practical to extremely theoretical.
As always, we weigh in on topics that are relevant to YOU … listen in to hear our ideas on apartment management basics, diversification, and more … plus some podcast recommendations and a whole lot of info on one of our favorite places, Belize.
Keep in mind that we are not legal or tax professionals. We do not give advice. The ideas in this show are simply that … ideas.
In this edition of Ask The Guys you'll hear from:
Your deal-hunting host, 

Robert Helms

His tag-along co-host, 

Russell Gray
---
Listen
---
Subscribe
Broadcasting since 1997 with over 300 episodes on iTunes!
---
Review
When you give us a positive review on iTunes you help us continue to bring you high caliber guests and attract new listeners. It's easy and takes just a minute! (Don't know how? Follow these instructions).
Thanks!
---
Question: What expenses do I need to budget for as an apartment building owner?
Arnie in Minneapolis has a 20-unit apartment building that provides student housing near a university. He asked us to explain what his basic expenses will be. First, the obvious:
Utilities.

These can get a bit tricky, though, because the tenants may not pay all the utilities directly. You may have to pay for gas and water, for example.

Taxes.

Make sure you've done your research and know how and when taxes are reassessed in your area.

Property insurance.

This is a must.

Management costs.

Consider how much staff you'll need and whether you want to hire third-party management.
And the less obvious:
Marketing and advertising costs.

Marketing your property helps cut vacancies. For a college property, brochures may be one option.

Legal costs.

Make sure you have a legal team in place and a process for handling tenants with bad debt.

Maintenance.

Small but necessary services like pest control and carpet cleaning can add up.
Although apartment owners have to juggle a list of expenses, there are ways they can make some extra income. Apartments geared toward both college students and other types of residents can offer paid laundry services, parking spots, and even furniture rentals.
Question: I'm a new investor. Should I diversify with different product types and markets now, or later?
This Texas listener started investing in the past year and is trying to hone his personal investment philosophy. Ryan said he owns two single-family homes, but is also interested in commercial, agricultural, and lifestyle properties.
He wanted to know whether it's wise to start diversifying now or smarter to wait.
The simple answer is it's up to Ryan. How much completely depends on the amount of time, energy, and focus you have to spare.
Having a great team can be the make-or-break factor.
Beginners are starting without the stable of resources that established investors have, and access to a mentor can make all the difference in whether you're successful with a specific product class or market.
Being in the hottest niche doesn't matter much if you don't have a great team to support you.
We recommend Ryan spend some time poking around.
Diversification is great … but it means two markets, two sets of knowledge, two teams.
A single investor can only know a handful of markets really well, so getting well-acquainted with a single market can be a good place to start.
It all comes down to your goals … and passions.
The more you love a market or product type, the longer you'll stay in the game.
Ryan, search your priorities and keep figuring out what you really want to do. What's right for you may be honing in on single-family, or it may be finding a mentor to help you get involved in other markets.
Ultimately, the right choice is completely dependent on YOU.
Question: What do I need to know to get involved with a lending deal?
Steven from Havelock, North Carolina got an offer to be part of a private lending deal … but he wants to know how he can educate himself before he says YES … or NO.
Lending deals come in two forms … private loans, or divided private placements.
They all boil down to the same components:
A piece of collateral against which you're lending.

A borrower to whom you're lending money.

A servicing process, to collect payments and distribute money to investors.
Although the basic process is pretty simple, it's become more complicated since 2008. If you're underwriting the loan, you need to know as much as you can about the following:
The management team's process

How they manage and service loans

How they deal with default loans

What their basic guidelines are for protective equity

Projections for how much the market can pull back before the property in question is underwater

The debt-to-income ratio … how much income is available to service the loan
If you're only investing, not underwriting, you don't need to know every detail … but you do need to know enough to know that the people doing the loan know what they're doing.
Take a look at the company's track record, advisors, and business philosophy, policies, and procedures.
Make sure they have a realistic model for getting you a ROI.
And always make sure you have advisors … a smart legal team can tell you in minutes whether a deal is as good as it looks.
Question: Do you have any podcast recommendations?
Robert from Madison, Alabama said he's obsessed with our podcast (thanks, Robert!) and also listens to Robert Kiyosaki and Peter Schiff.
He wondered whether we had recommendations for other podcasts in line with our thinking and perspective.
First, a caution … don't seek out a single perspective!
As a real estate investor, you always want to strive to stand on the edge of the coin. Get multiple perspectives and then let those ideas interact with each other.
Peter Schiff and Robert Kiyosaki are absolutely valuable listening, but they don't necessarily focus on real estate investing. If you're looking for practical, tactical advice, consider the following:
Almost every real estate niche has experts producing media … if not podcasts, certainly books and courses.
Other wealth-related recommendations include:
We heard of a great technique for reading books, and we think it applies to podcasts too … read three chapters (or listen to three podcasts or so) and see whether the content grabs you.
If it doesn't, it's not worth your time!
Question: Do The Real Estate Guys™ provide mentoring services? How do I find a good mentor?
While we're honored that Grant, from Denver, Colorado, would like to have us as his mentors, The Real Estate Guys™ do not provide individual coaching or mentoring services.
We coach the syndication mentoring club … a group for investors who have gone to our Secrets of Successful Syndication event and have a good baseline for investing and syndication.
That's it.
However, we think there are lots of great resources out there for coaching.
Interested in a specific product type? Experts like Gene Guarino can coach you in residential assisted living. Other experts can help with everything from apartment buildings to commercial spaces.
Our recommendation … figure out what kind of help you really need.
Do you want someone to make you stick to deadlines and goals? Someone to give you practical resources? Someone to help you make connections?
Once you've identified your needs, take a look at who's out there and do your research. Check in with former students to see if there's evidence the program was successful.
Question: Do you have any tips on lifestyle investing in the Mediterranean?
Bob lives near dark and stormy Seattle. He and his wife are nearing retirement and want to spend their winters somewhere warmer … preferably the Mediterranean.
They're looking for a part-time vacation home, part-time rental situation.
He asked whether we had any tips on researching the cost, feasibility, and process for buying a property in this region.
Unfortunately, we don't have a lot of experience in this specific part of the world.
But we do have a lot of experience investing all over the world … enough to know that legal structures vary incredibly from jurisdiction to jurisdiction.
The key to success? Always get plugged in with someone who knows the market from a local point of view.
It would be a smart idea for Bob to plan a vacation … narrow down his interests to a specific market and work on making strategic relationships while he's over there.
Yes, we just recommended a vacation!
Bob also needs to work on building a legal and tax team in the U.S. to deal with sometimes complicated foreign legal structures.
The short answer … worry more about acquiring relationships than acquiring knowledge.
Questions: Belize, Belize, Belize!
We had three listeners ask questions about our Belize Discovery Trip.
Travis, from Maple Grove, Minnesota, wondered whether investors have to be extremely wealthy to invest in Belize.
Along the same lines, Brad, from Bakersfield, California wanted to know the type of investments typically available in Belize … and whether potential investors can work around lack of available financing.
We believe there is a ton of opportunity in Belize … and you don't have to be über wealthy to take advantage of it.
Belize doesn't offer traditional bank loans. So investors have a few options.
One option is to go in on an investment with a group.
Another is to refinance a property you own in the U.S. and use the equity to fund a deal in Belize.
No matter the route you choose, be smart about it. Understand the supply and demand dynamics.
Ask yourself exactly what you want … whether it's lifestyle, cash flow, asset protection, equity, or something else … then visit Belize and see whether the market will help you achieve your goals.
If the answer is YES, the next step is to build a team … and you can do that by joining us on our field trips and getting to know the people who will help you put together a great deal.
Our third question about Belize took a slightly different tack … Craig, from Rosemount, Minnesota asked whether an IBC is the only corporate structure two parties would need to go in on a deal together.
This is a legal question. And we're not legal advisors.
But we can tell you that although people often use entities to buy properties in foreign coutnries, it's perfectly acceptable to own property in your name.
If you do use an IBC, you'd have to use an IBC from a different country. IBCs can't be used to do business in their country of origin.
The bigger question is making sure you understand what you're trying to accomplish, why you're doing it, and what the possible ramifications are.
Do your homework. You don't want to learn a lesson by making the wrong mistake.
Yearning for more in-depth information about IBCs, financing, and buying in Belize? Come on our field trip!
Spend time with Robert and other investors, build relationships, investigate the market, and enjoy all Belize has to offer for three and a half days.
We guarantee you'll learn something … and have fun too!
---
More From The Real Estate Guys™…
The Real Estate Guys™ radio show and podcast provides real estate investing news, education, training and resources to help real estate investors succeed.
They say the U.S. "recovery" began in June 2009.  And though it's been one of the weakest recoveries in history, it's also been one of the longest.
Today, we have record high stock prices and record high debt.  (Coincidence?  Perhaps.)
Common sense alone says the probability of a stock market correction and economic recession are growing every day.
As we learned in 2008, real estate investors don't always escape Wall Street disasters unscathed.
And while we enjoy and hope for continued sunshine, experience says it's a good idea to pack an umbrella … just in case.
So what does that look like for real estate investors?
We think there are three things every investor MUST have in order to thrive in a downturn … and really, these apply to ANYONE who wants to be in a position to profit from bad times when they inevitably come.
Cash
When financial markets seize up, cash is king.  Or better stated, liquid wealth which isn't dependent on a counter-party is REALLY useful.
But deposits in a bank can be frozen or seized.  And if the bank AND the institution guaranteeing the bank fails, you could even lose ALL your savings.
We know.  It seems extreme.  But it's not unprecedented. And the whole point of preparing is to imagine a worst-case scenario.
Cash is valuable in a financial crisis because the prices of quality assets often get dragged down by the collapse of the garbage assets.  Crashes can be indiscriminate.
Think about 2008.  When mortgage-backed securities collapsed, they took high quality real estate, stocks and other assets with them.
Back then it was possible to buy properties way below replacement cost … IF you had cash … because there was no credit available.  Lack of credit created the problem … AND the opportunity.
So in a worst-case scenario, where bank deposits are even just temporarily frozen, cash OUTSIDE the banking system becomes VERY valuable.
Of course, if Central Banks start printing currency to re-inflate the system, there's also a risk that your cash loses some purchasing power.  Think Zimbabwe for a worst-case scenario.
So some investors think it's a good idea to diversify liquid reserves to include non-cash liquid stores of value … such as precious metals like gold and silver … also OUTSIDE the banking system.  Now you've mitigated risk from both a banking collapse, a credit collapse, and a currency collapse.
Relationships
It's been said your network is your net worth.  The idea is relationships are an important asset.  It's true in good times … and even MORE true in bad times.
Relationships with the right people … people with specialized knowledge, a strong network of their own, and resources (including the aforementioned liquid reserves) … can open up all kinds of opportunities for you.
These are people you can barter with, borrow from, partner with, and call upon for ideas, advice, and introductions.
A wise investor is ALWAYS investing in developing strategic relationships. That's one of the primary purposes for our annual Investor Summit at Sea™
It's hard to quantify the ROI on your financials, but any accountant can tell you good will is worth a lot … and in a financial downturn, your network could be worth a FORTUNE.
Sales Skills
We often say, "You either know how to generate revenue or you have to work for someone who does."
But in down times, jobs are harder to come by.  When you know how to sell, you're able to create a job for yourself … and also for others.
And in bad times, there's more talent available needing work.  So in some ways, it's actually easier to build a great team coming out of a recession.
To generate revenue, recruit and lead a team, negotiate favorable deals, and get into and stay in important relationships …. you'll need sales skills.
Professional salespeople know sales isn't a personality type or genetic pre-disposition.  Salesmanship is a learned skill … like welding, computer programming, or accounting.
We actually consider salesmanship to be an essential survival skill … one well worth learning.  Robert Kiyosaki says, "Every entrepreneur needs to be able to sell."  We agree.
Diversification
This may not be what you think …
When most investors hear "diversification" they think asset allocation … spreading your investments around to various asset classes so if any one goes down, it doesn't take down your whole portfolio.
"Professional" financial advisors like to call real estate an asset class … like stocks, bonds, currency or commodities.
It's a rant for another day, but for now we'll just say real estate is ALL those things in one … except with a lot less paper or exposure to market manipulators.
The kind of diversification we're talking about is structuring your financial life to avoid over-exposure to any single aspect of the financial system.
This is the voice of experience talking …
Heading into 2008, our businesses and investments were ALL heavily dependent on credit markets.  And when the credit markets seized up, so did our businesses and investments.
We THOUGHT we were diversified.
We operated an educational company, a mortgage brokerage, a real estate brokerage, a radio show, a real estate development company … and even a publishing business.
On the portfolio side, we owned a variety of real estate product types including single-family homes, apartments, office buildings, and resort properties … in several different U.S. states, and three foreign counties.
Pretty diverse, right?
BUT … the common thread for almost all of our ventures was a very high dependence on credit.  We were overexposed to the credit markets.
It was a bad structure.  Then the financial crisis came and the structure collapsed. VERY no fun.
The lesson for us and for you … take a GOOD look at your financial structure.
What are you dependent on?  Is there any ONE thing which could unravel it all?
Our good friend Simon Black at Sovereign Man says, "If you prepare for a crisis which doesn't occur, how are you worse off?"
Or to paraphrase Les Brown, "Better to be prepared and not have a crisis, then to have a crisis and not be prepared."
We say plan for and enjoy the sunshine, but always pack an umbrella … just in case.
Until next time … good investing!
---
More From The Real Estate Guys™…
The Real Estate Guys™ radio show and podcast provides real estate investing news, education, training and resources to help real estate investors succeed.
We all know shift happens…and it can be messy.
But rather than complain about it, nimble and resourceful investors find new markets, strategies and product types to keep their portfolio chugging down the track.
Of course, for professional fund managers this is nothing new.  But for most day-to-day nose-to-the-grindstone real estate investors, the idea of investing even just outside their own neighborhood can be daunting.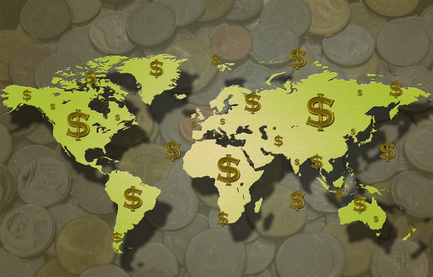 So spend a lot of time traveling around and sitting down face to face with some of the smartest investors on earth…and that's exactly what we do in this episode.
In the studio for this edition of The Real Estate Guys™ Radio Show:
Your engineer of education, host Robert Helms
His coal-shoveling co-host, Russell Gray
Special guest, noted money manager and publisher of the Gloom, Boom and Doom Report, Dr. Marc Faber
Like it or not, believe it or not, follow it or not…central bank policy around the world…and especially the issuer of the world's reserve currency, The Federal Reserve Bank of the United States…is affecting the prices of everything including stocks, bonds, mortgages, real estate…even wages.
And it isn't just the central banks.
Ever since President Nixon opened up trade with China and President Clinton signed the U.S. up for NAFTA (North American Free Trade Agreement) and the World Trade Organization (WTO), the globalization of the economy has changed the way money and prosperity flows around the world.
These macro factors trickle down to Main Street consumers (your tenants) and investors (you)…from the value and future of those dollars you're trying to accumulate…to the interest rates you pay on your mortgages…to what your building materials and labor costs…and how much money your tenants can afford to pay you in rent.
Our special guest, Dr. Marc Faber is a Swiss born magna cum laude PhD in economics.  From 1978 to 1990 he was the Managing Director of Drexel Burnham Lambert (HK) Ltd.

In 1990 he set up his own business, Marc Faber Limited, which acts as an investment adviser and fund manager.  If you watch financial TV, you've probably seen him more than a few times.
Since 1973, Dr. Faber has lived and worked in Asia…with offices in Hong Kong and a residence in Thailand.
All that to say, Dr. Faber is not only a smart guy…he's very experienced, highly regarded and he's got a VERY global perspective.
And he likes real estate right now.
Faber says we're not really in a currency "war"…because central banks appear to all be working in a coordinated effort to devalue their currencies.
This means the "money" you work so hard to accumulate is likely to lose much of its value over time.  For the U.S. dollar, that's a trend that's been going on for 100 years…and in spite of the dollar's recent "strength" relative to other currencies that are falling faster…it's probably going to continue.
So smart money managers and rich investors are looking for alternatives to currencies as place to store wealth.   Recent record auctions for fine art is an indication of this.
But you don't have to be a billionaire to see the writing on the wall…or to put yourself in a position to both survive and thrive.  Faber say you're better off with real assets…like real estate...versus paper assets like stocks.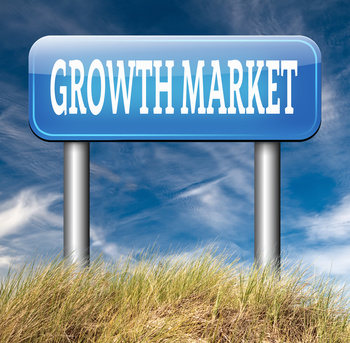 Some think he's crazy because the stock market is BOOMING.
Faber thinks the stock valuations are a big BUBBLE.  And the problem with bubble driven booms is when the air comes out, those phony values crash.  So the BOOM becomes GLOOM…and for those out of position…it's DOOM.
So listen in to our conversation with Dr. Marc Faber…and consider how you're positioned…in case the shift hits the fan.
Listen Now:
The Real Estate Guys™ radio show and podcast provides real estate investing news, education, training and resources that help real estate investors succeed.