Interviews recorded live at the 2019 New Orleans Investment Conference!
Host Robert Helms talks with an outstanding array of experts on precious metals, the Federal Reserve, economics, and investing including …
Money manager Peter Schiff, former Fed official Danielle DiMartino-Booth, billionaire Rick Rule, renowned economist Mark Skousen, and gold expert Brien Lundin.
Listen in and gain valuable perspectives into the many factors affecting the economy, jobs, interest rates, the financial system and more!
---
More From The Real Estate Guys™…
The Real Estate Guys™ radio show and podcast provides real estate investing news, education, training, and resources to help real estate investors succeed.
---
Love the show?  Tell the world!  When you promote the show, you help us attract more great guests for 

your

 listening pleasure!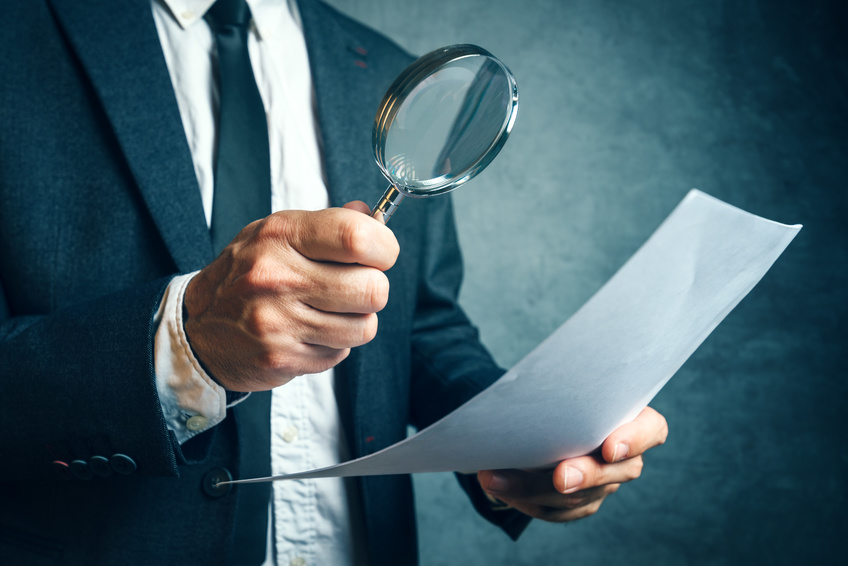 When you're an investor … the state of the financial system is always on your mind. 
The Fed shocked the world when it pushed an emergency infusion of cash into a distressed financial system. 
In 2008 … it took $85 billion per month to stabilize the U.S. financial system. 
Today, the Fed is injecting $75 billion PER DAY. 
Does this mean our financial system is in trouble? 
We're searching for Clues in the News about the Fed, the Repo Market, and what it could mean for investors like you. 
In this episode of The Real Estate Guys™ show, hear from:
Your stable host,

Robert Helms

His fabled co-host,

Russell Gray 
---
Listen
---
Subscribe
Broadcasting since 1997 with over 300 episodes on iTunes!
---
Review
When you give us a positive review on iTunes you help us continue to bring you high caliber guests and attract new listeners. It's easy and takes just a minute! (Don't know how? Follow these instructions).
Thanks!
---
Staying Smart in a Changing Market
We look at a lot more than just real estate. That's how we stay smart in an ever-changing market. 
This week, we're looking at what's going on at the Federal Reserve … and we're not just talking about the interest rate change. 
But let's start there. 
The Fed came out and dropped interest rates by 25 basis points … which is one-quarter of one point. 
It's important to note that the Fed doesn't actually drop interest rates, because they don't set interest rates. 
What they do is set a target and a range. 
They dropped the high end of the range down 25 basis points … and that manipulates the markets. 
The Fed also goes into markets and buys and sells bonds … again manipulating interest rates. 
So what is the effect of those actions on a real estate investor?
Sometimes it can be confusing … but it starts with understanding that yields … which are interest rates on bonds … are a function of supply and demand. 
When money floods into the bond market, it means that the interest rates come down. When money leaves the bond market, it means that interest rates go up. 
Many people think that if the Fed lowers the interest rates, mortgage rates are going to go down … BUT really the opposite is what would happen. 
Today, it's different. 
The money that is moving around isn't coming from the market. The Fed is putting more money into the system. 
That means investors are playing with new money that is in the system … and bonds go up and stocks go up. 
For the last decade, there has been a big infusion of money into bonds … so much so that it has driven interest rates yield down. 
There are $250 trillion of total bonds out there … $17 trillion of them are negative yields. 
It's important to understand because, at the end of the day, a real estate investor is a user of debt. 
As investors, we have to pay attention to what the Fed is doing … and we should watch other investment categories like stocks and oil and gas and metals. 
All these things play together and play off of each other. 
The Repo Market
Now, something happened this week that hasn't happened since 2008 … and it has got a lot of people nervous. 
The repo market dried up. People were going in to raise short-term cash … and there was no money. 
The repo market is like a pawn shop. It's where Wall Street traders go to hawk a bond. It's the same thing that house flippers do … but it happens in a day instead of over the course of several months. 
Remember that the bond that you hold is valuable because it has a rate of return. 
There's a payment associated with it. It's a poker chip in the Wall Street casino. 
Healthy markets require certain components. There has to be cash. There has to be assets. There have to be buyers. There have to be sellers … and there has to be trust. 
If any one of these components breaks down, then the system locks up until people fix whatever the problem is. 
On September 16, 2019, people showed up at the repo market … and there wasn't enough. 
So, in order to get cash, they had to start bidding up or discounting what they were selling. 
Interest rates went all the way up to nearly 10 percent … and the Fed's target is about 2 percent. 
So, the Fed had to step in. They pumped in $53 billion the first day. 
It wasn't enough. The next day they had to put in another $75 billion. 
Still not enough. The third day, the Fed added in $75 billion more. 
That's more than $200 billion in three days. And it STILL wasn't enough. 
So, the Fed lowered the rates … and every single day of the following week they pumped another $75 billion into the market. 
The question for investors is … why did this happen?
Well, nobody knows. It's a big mystery. 
Ultimately it all comes back to those key components … buyers, sellers, cash, assets, and trust. 
If there's no cash, you can't have buying and selling … and people don't trust the marketplace enough to come in. 
What You Can Do To Prepare
Every listener out there that didn't live through 2008 really needs to wake up and understand what can happen. 
For those of you that did live through 2008, this is probably like deja vu. 
But there are things you can … and probably should … do to be prepared just in case this is a real crash. 
It may not be. It may be just a little crash … but if you're prepared, a crash is a great wealth-building opportunity. You can go into a marketplace and pick up bargains. 
The best thing you can do is get educated. Education is not just consuming knowledge and perspectives … it's processing and thinking and conversing with experts. 
The second thing you can do is pay attention. We obsess about the news because there is so much you can learn from what is happening around you. 
From a practical portfolio management standpoint … right now you can lock in low rates for the long term. Take advantage of that. 
And you can take the combination of cheap interest rates and equity and pull some of that equity out and get liquid. 
Store that liquidity in something that allows you to pivot to other currencies. 
All of this is so you can be prudent as you look ahead into the unknown. 
Listen to the full episode to learn more about today's Clues in the News!
More From The Real Estate Guys™…
The Real Estate Guys™ radio show and podcast provides real estate investing news, education, training, and resources to help real estate investors succeed.
---
Love the show?  Tell the world!  When you promote the show, you help us attract more great guests for 

your

 listening pleasure!
Last week the Fed pumped over $200 billion of freshly printed cash into the repo market.
Since then, the Fed's upped the ante to $400 billion … and counting.
For those young or asleep during the 2008 financial crisis …
… back then, the Fed provided an infusion of $85 billion per month to keep the wheels on the financial system bus.
Today, they're pumping in nearly that much PER DAY.
That's MIND-BOGGLING.
They're trying to keep interest rates DOWN to their target. Of course, interest rates matter to real estate investors. We typically like them low.
But this isn't about real estate. It's more about banks who hold debt (both mortgages and bonds) on their balance sheets.
As we explained last time, when interest rates rise, bond values fall …
… and a leveraged financial system with bonds as collateral is EXTREMELY vulnerable to collapse if values drop and margin calls trigger panic selling.
The Fed seems willing to print as many dollars as necessary to stop it.
And that brings us to an important question …
If the Fed can simply conjure $400 billion out of thin air in just a week … is it really money?
This matters to everyone working and investing to make or save money.
For help, we draw on lessons learned from our good friend and multi-time Investor Summit at Sea™ faculty member, G. Edward Griffin.
Ed's best known as the author of The Creature from Jekyll Island. If you haven't read it yet, you probably should. It's a controversial, but important exposé on the Fed.
In his presentation in Future of Money and Wealth, Ed does a masterful job explaining what money is … and isn't.
In short, money is a store of energy.
Think about it …
When you work … or hire or rent to people who do … the energy expended produces value in the form of a product or service someone is willing to trade for.
When you trade product for product, it's called barter. But it's hard to wander around town with your cow in tow looking to trade for a pair of shoes.
So money acts as both a store of value and a medium of exchange.
The value of the energy expended to create the product is now denominated in money which the worker, business owner, or investor can trade for the fruits of other people's labor.
This exchange of value is economic activity.
Money in motion is called currency. It's a medium of transporting energy. Just like electricity.
When each person in the circuit receives money, they expect it has retained its (purchasing) power or value.
When it doesn't, people stop trusting it, and the circuit breaks. Like any power outage, everything stops.
So … economic activity is based on the expenditure and flow of energy.
This is MUCH more so in the modern age … where machines are essential to the production and distribution of both goods and information.
Energy is a BIG deal.
This is something our very smart friend, Chris Martenson of Peak Prosperity, is continually reminding us of.
Here's where all this comes together for real estate investing …
New dollars conjured out of thin air can dilute the value of all previously existing dollars.
It's like having 100% real fruit juice flowing through a drink dispenser.
If someone pours in a bunch of water that didn't go through the energy consuming biological process of becoming real fruit juice in a plant…
… the water is just a calorie free (i.e., no value) fluid which DILUTES the real fruit juice in the dispenser.
Monetary dilution is called inflation.
Legendary economist John Maynard Keynes describes it this way …
"By a continuing process of inflation, government can confiscate, secretly and unobserved, an important part of the wealth of their citizens."
Inflation waters down real wealth.
Fortunately, real estate is arguably the BEST vehicle for Main Street investors to both hedge and profit from inflation.
That's because leverage (the mortgage) let's you magnify inflation's effect so your cash-on-cash ROI and equity growth can outpace inflation.
Plus, with the right real estate leverage, there's no margin call. Meanwhile, the rental income services the debt.
Even better, the income is relatively stable … rooted in the tenant's wages and lease terms. Those aren't day-traded, so they don't fluctuate like paper asset prices.
Effectively, you harness the energy of the tenant's labor to create resilient wealth for yourself. And you're doing it in a fair exchange of value.
Of course, the rental income is only as viable as the tenant's income.
This brings us back to energy …
Robert Kiyosaki and Ken McElroy taught us the value of investing in energy … and markets where energy is a major industry.
First, energy jobs are linked to where the energy is. You might move a factory to China, but not an oil field. This means local employment for your tenants.
Your tenants might not work directly in the energy business, but rather for those secondary and tertiary industries which support it. But the money comes from the production of energy.
Further, energy consumers are all over the world, making the flow of money into the local job market much more stable than less diverse regional businesses.
It's the same reason we like agriculture.
While machines consume oil, people consume food. Both are sources of essential energy used to create products and provide services.
So when it comes to real estate, energy, and food … the basis of the investment is something real and essential with a permanent demand.
Though less sexy and speculative, we're guessing the need for energy and food is more enduring than interactive exercise cycling.
Real estate, energy and agricultural products, are all real … no matter what currency you denominate them in.
And the closer you get to real value, the more resilient your wealth is if paper fails.
Right now, paper is showing signs of weakness. But like a dying star, sometimes there's a bright burst just before implosion.
Remember, Venezuela's stock market sky-rocketed just before the Bolivar collapsed.
Those who had real assets prospered. Those who didn't … didn't.
Are we saying stocks and the dollar are about to implode? Not at all. But they could. Perhaps slowly at first, and then suddenly.
If they do and you're not prepared … it's bad. It you're prepared and they don't … not so sad. If they do and you're prepared … it could be GREAT.
Real assets, such as well-structured and located income property …
… or commodities like oil, gold, and agricultural products (and the real estate which produces them) …
… are all likely to fare better in an economic shock than paper derivatives whose primary function is as trading chip in the Wall Street casinos.
So consider what money is and isn't … the role of energy in economic activity … and how you can build a resilient portfolio based on a foundation of real assets.
"The time to repair the roof is when the sun is shining."
John F. Kennedy
Until next time … good investing!
More From The Real Estate Guys™…
The Real Estate Guys™ radio show and podcast provides real estate investing news, education, training, and resources to help real estate investors succeed.
---
Love the show?  Tell the world!  When you promote the show, you help us attract more great guests for 

your

 listening pleasure!
The Fed shocks the world with an emergency infusion of cash into a distressed financial system.
It took $85 billion per month to stabilize the financial system in 2008. Today, the Fed is injecting $75 billion PER DAY.
Is the financial system in trouble? What's an investor to think … and do?
Listen in as we search for Clues in the News about the Fed, the Repo Market, and what it could mean to real estate investors.
---
More From The Real Estate Guys™…
The Real Estate Guys™ radio show and podcast provides real estate investing news, education, training, and resources to help real estate investors succeed.
---
Love the show?  Tell the world!  When you promote the show, you help us attract more great guests for 

your

 listening pleasure!
It's been a busy week of alarming financial news!
Of course, events that rattle financial markets sometimes barely register to real estate investors. That's because rents and property values aren't directly involved in the high-frequency trading casinos of Wall Street.
So while paper traders frantically scramble to avoid losses or skim profits from currency flowing through the machinery …
… real estate investors calmly cash rent checks and wonder what all the fuss is about.
However, as seasoned investors discovered in 2008 …
… Wall Street's woes sometimes spill over and become Main Street blues … primarily through the linkage between bond markets and mortgages.
So even though the Saudi oil almost-crisis garnered a lot of attention …
… something BIG happened in an obscure corner of the financial system which has alert observers concerned …
Repo Market Chaos Signals Fed May Be Losing Control of Rates
Bloomberg, 9/16/19
Repo Squeeze Threatens to Spill Over Into Funding Markets
Bloomberg, 9/17/19
And no, this isn't about people losing their cars or homes. It's about a systemically important part of the financial system.
Before you tune out, remember …
… when you see words like "chaos" and "losing control" and "spill over" in the context of interest rates and funding markets … it's probably worth digging into.
When credit markets seize up, asset prices collapse. While this is troublesome for Main Street … it's DEVASTATING to the financial system.
And when the financial system breaks down, it affects EVERYONE … even smug real estate investors who might think they're immune.
So grab a snack and let's explore what's happening …
Wall Street operates on obscene amounts of collateralized leverage. Real estate investors use leverage too, but there's an important distinction.
There are no margin calls on real estate. So when property values collapse temporarily for whatever reason, positive cash flow let's you ride out the storm.
Not so in bond markets. When the value of a bond that's pledged as collateral falls, the borrower faces a margin call.
This means the borrower needs cash FAST. This is a risk of the game they play.
But when traders are confident they have ready access to cash at predictable and reasonable prices, they stay very active in the market.
This is important because healthy markets require an abundance of assets, cash, buyers, sellers, and TRUST to keep things moving.
When any one falters, markets slow down … or STOP … credit markets can freeze, economic activity stalls, and it hits real estate investors too.
The head Wizard at the Fed says not to worry … just like they said about the sub-prime problem back in 2007.
Fool us once, shame on you. Fool us twice, shame on us.
But we're far from expert on the repo market, so we encourage you to read up on what it is and why everyone's talking about it.
Meanwhile, we'll hit the high notes to get you started …
In short, the repo market is where short term borrowing happens. It's like a pawn shop where market participants hock bonds to raise some cash.
But when repo rates spike like this …
Source: Bloomberg
… it means there's not enough cash to go around.
Cash is like oxygen. You can live for a while without food (profit) or water (revenue) … but when you're out of cash, it's game over.
No wonder Wall Street freaked out …
'This Is Crazy!': Wall Street Scurries to Protect Itself in Repo Surge
Bloomberg, 9/17/19
Of course, we don't really care if Wall Street takes it on the chin.
But when craziness on Wall Street has the potential to spill over to Main Street, we pay attention.
In this case, the situation is dire enough the Fed stepped in with $53 billion of emergency cash … in ONE day.
This is the first time since the 2008 financial crisis the Fed's needed to do this.
The next day they added another $75 billion.
Then the Fed announced another rate cut … and hinted at more rate cuts … and suggested a willingness to print more money.
Then the VERY next day …yet ANOTHER $75 billion.
$53 billion here. $75 billion there. Pretty soon you're talking serious money … in this case about $200 billion in THREE days … and quite possibly a serious problem.
So what? What does any of this mean to real estate investors?
Maybe not much. Maybe a lot. We certainly hope the Wizards behind the curtain pull the right levers the right way at the right times.
But if this is a pre-cursor to The Real Crash Peter Schiff is concerned about, things could become more complicated than "just" a 2008-like collapse of asset prices.
As we chronicle in the Real Asset Investing Report and the Future of Money and Wealth video series, the world's faith in the Fed and dollar were shaken after 2008.
Meanwhile, negative interest rates on nearly $17 trillion in global debt is a symptom of a huge bond bubble today.
Here's why …
Just as rental property cap rates fall when investors bid prices up … so do bond yields fall when investors bid bond prices up.
And just like when over-zealous real estate speculators bid property prices up to negative cash flow … so over-zealous bond speculators have bid bond prices up to negative yields.
Negative yields are a symptom of a speculative bubble.
These unsustainable scenarios typically end badly when there's no greater fool left to bid the price up further.
And then, when the market goes "no bid" … prices collapse. Bad scene.
Remember, bonds are the foundation of the credit market and financial system.
This repo problem is like finding a big crack in the foundation of your favorite property.
The bigger concern is the size of the building sitting on the faulty foundation … and how much it might take to patch the crack.
So here's the inspection report …
Global debt is around $250 TRILLION. These are bonds … many of which are pledged as collateral for loans … creating an almost incomprehensible amount of derivatives.
Worse, many of those pledged bonds are subject to margin calls.
This is a HIGHLY unstable situation and operates largely on trust.
Think about what happens if bond prices fall …
Borrowers who pledged bonds are upside down and need to raise cash fast.
When they get to the market, they find there aren't enough dollars to go around. Cash starved sellers start discounting to attract buyers … causing rates to rise.
Again, it's just like trying to sell an apartment building in a slow market. As you lower the price, the cap rate (yield) goes UP.
As yields rise, bond values everywhere fall … triggering more margin calls, more demands for cash, more desperate sellers … and a dismal downward death spiral.
And then it spreads …
As the demand for cash grows, anything not nailed down is offered for sale … often at a steep discount to compete for a limited supply of dollars.
This is contagion … falling prices spreading like wildfire across daisy-chained balance sheets.
Yikes. (Of course, if you have cash, it's a shopping spree)
Enter the Fed's printing press to save the day. But this ONLY works long-term if the market TRUSTS the Fed and their printed product.
In 2008, the world worried as the Fed took its balance sheet from $800 billion to $4.5 trillion. And that was just to paper over the now relatively small sub-prime mortgage mess.
It worked (temporarily) partly because the world didn't have much choice. Dollars were the only game in town.
Today is much different than 2008. The world is wiser. Alternatives to the U.S. dollar and financial system exist or are being developed.
And the SIZE of the potential implosion is MUCH bigger than 2008.
Meanwhile, the Fed has already returned to lowering rates … and now is injecting substantial amounts of fresh cash into the system.
The question is … can the Fed print enough dollars to paper over a serious bond implosion … and if they do, will the world still trust the U.S. dollar?
Perhaps this is why central banks have been loading up on gold.
Coming back down to Main Street …
Whether the repo market is a canary in the coal mine signaling looming danger … or just a friendly wake up call to stay aware and prepared for something else later …
… there are some practical steps Main Street real estate investors can take to build a little more resilience into their portfolios.
First is education. The more you understand about how things work and how to recognize warning signs, the sooner you'll see shifts so you grab opportunity and dodge problems.
It's why we constantly encourage you to study, attend conferences, and get into meaningful conversations with experienced investors.
Next, it's important to pay attention.
Most of what's happening is widely publicized. But things are easy to miss when events don't seem directly relevant to your Main Street life. They often are.
From a practical portfolio management perspective, it's probably a great time to lock in low rate long-term financing, cash out some equity and retain a good level of liquidity.
When prices collapse, cash is king … and credit doesn't count.
Be attentive to cash flows in current and future deals.
Invest in keeping your best tenants and team members happy. Look for ways to tighten up expenses and improve operations. Cash flow is staying power.
Focus on affordable markets and product niches supported by resilient economic, geographic, and demographic drivers.
Real estate is not a commodity or asset class. Certain markets and niches will outperform others. Be strategic.
Most of all, stay focused on the principles of sound fundamental investing. Be careful of having too much at risk on speculative plays.
As we've said before, an economy can be strong based on activity, but fragile based on systemic integrity.
If the system breaks down, then economic activity slows … sometimes dramatically … and if you're only geared for sunshine, the storm can wash your wealth away quickly.
Until next time … good investing!
More From The Real Estate Guys™…
The Real Estate Guys™ radio show and podcast provides real estate investing news, education, training, and resources to help real estate investors succeed.
---
Love the show?  Tell the world!  When you promote the show, you help us attract more great guests for 

your

 listening pleasure!
As the political cycle ramps up, housing affordability might get some attention. And it's more complex than you might think.
Obviously, housing policies have the potential to affect YOUR real estate investing … so it's smart to pay attention.
Of course, there's always risk in talking politics. Everyone has heroes and talking points. Sometimes it's hard to take the filters off and consider all perspectives.
Fortunately, we're not here to promote or protest a policy or a politician. Life's too short for that.
Instead, our focus is on what people in power are thinking and doing … and how it affects our strategic investing.
In case you missed it, President Trump recently signed an Executive Order to take on the lack of affordable housing.
According to the announcement, the EO establishes a White House Council tasked with "tearing down red tape in order to build more affordable housing."
This ONE sentence reveals much about how the President views the problem … and reflects his background in real estate.
So let's put our red or blue foam fingers down and consider the landscape the way it's being planted by the powers that be … and how things might change if a new sheriff comes to town.
Components of Affordability
Housing affordability is a relationship between incomes and mortgage payments or rents. It's not about price as much as it is the gap between income and housing expense.
It's no secret housing prices and rents have been rising faster than real wages.
And the longer this goes on, the more people get pushed off the back of the affordability bus.
Ironically, it's often the attempts at creating affordability which inadvertently makes things unaffordable. Will that happen this time?
Past national policy efforts focused on increasing the availability of financing, while many local efforts include legislating lower rents.
History shows easy financing actually makes housing more expensive … just like student loans made college more expensive.
This confounds typical politicians.
But it's simple. Financing increases purchasing power … and newly empowered buyers bid prices up. Of course, sellers are happy to oblige.
Consider what happened to housing after the Clinton Administration lowered government lending standards in late 1999 …
Looser lending combined with the Fed's then unusually low interest rates (trying to reflate stocks after the dotcom bust and 9/11 attacks) …
… drove real estate prices up, up, up in the early 2000s.
Everything was great until derivatives of those sub-prime mortgages imploded the bond market and crashed not only real estate prices, but the global economy.
So again … easy money doesn't make things affordable. It inflates price bubbles which eventually collapse. Not a great plan.
Interestingly, President Trump is badgering the Fed to drop rates.
He says lower rates are necessary to keep the U.S. competitive in international trade … and to lower the interest expense of ballooning federal debt.
Some claim Trump's trying to prop up the stock market heading into the election cycle, which is probably true.
In any case, based on this EO, Trump's push for lower rates doesn't appear to be intended to drive housing prices UP.
Of course, that doesn't necessarily mean he wants to drive prices down either.
After all, there are many constituencies with vested interests in keeping values stable or growing.
Banks depend on property values to secure the mortgages they make.
Local governments depend on high values for property tax calculations.
And of course, property owners (who also happen to be voters), use high property values to feel rich or to tap into for additional purchasing power.
On the other hand, there are a growing number of disenfranchised voters who struggle with rising rents and are watching the dream of home ownership become more elusive.
When we asked then-candidate Donald Trump what a healthy housing market looked like in a Trump Administration, he simply said, "Jobs".
Fast forward to today, and we know President Trump has been trying to re-organize the economy to produce more higher paying jobs.
Of course, the jury's still out on whether he'll succeed. But that's the plan. And if he is successful, it will help close the housing affordability gap.
Of course, rising wages are useless if housing prices continue to outpace them … which brings us back to this affordable housing executive order.
When we put all this in a blender and hit puree, it seems to us crashing housing prices can't be the goal.
Instead, we suspect the purpose of increasing supply is to moderate excessive price growth … while giving incomes a chance to catch up.
So on the housing supply side, President Trump's Executive Order presumes to stimulate development by REDUCING regulation.
This is an unusual tactic for a politician. Politicians of both stripes are infamous for MORE government, not less.
Maybe Trump is still thinking like a real estate developer.
In any case, we visited the National Association of Home Builders website to see what active home builders think of the Trump approach.
They describe Trump's EO as "a victory for NAHB" because "it cites the need to cut costly regulations that are hampering the production of more affordable housing…"
According to NAHB, regulations add SIGNIFICANT costs to development …
"… regulations account for nearly 25% of the price of building a single-family home and more than 30% of the cost of a typical multifamily development."
Think about that. These are YUGE numbers. 😉
Of course, the odds of reducing regulations and their costs to absolute zero are … absolutely zero. There'll always be some regulation.
But even if regulatory costs are substantially reduced, there are other factors to consider (we told you it was complex) …
Components of Cost
When bringing a real estate development to market costs include land, material, capital, labor, taxes, energy, and regulation.
Once built, you can tack on marketing, sales, and costs of operation until the product is sold or leased up. So, regulation is just one of many pieces of the equation.
Watching President Trump operate, it seems he attempts to manipulate components of cost as you'd expect from a typical real estate developer … making trade-offs to get things done in time and on budget.
The Opportunity Zones program is an attempt to move economic activity to where land is less expensive.
As mentioned, he's aggressively calling for lower costs of capital (interest rates).
And the already passed Trump tax reform is delivering tremendous tax incentives for real estate investors.
As for energy, Trump opened up domestic oil production while pushing for lower oil prices.
And with his recent EO, Trump is going after costly regulation in the home building sector.
All that checks a lot of boxes.
Of course, there's the issue of tariffs … which (at least temporarily) are adding to the cost of building materials.
(There's much we could say on the touchy topic of tariffs … but we'll save it for another day.)
Meanwhile, we're chomping popcorn watching this play out … and trying to decipher what it means for Main Street real estate investors.
Here's our bottom-line (so far) …
While interest and energy costs are macro-factors which affect the broad market, a reduction in federal regulation makes a smaller dent.
That's because regulation is both a federal and regional phenomenon.
Our guess is markets with more local regulations will continue to attract less investment than those with less. Conversely, markets with less regulation will attract more.
This push to stimulate development is an obvious opportunity for real estate developers.
Meanwhile, we're not staying up at night worrying about a supply glut collapsing housing prices any time soon.
If housing prices fall, it'll probably be because credit markets collapse again.
For that reason, we continue to think it's a good time to liquefy equity, lock in long term cheap financing, and tighten up operational expenses.
If prices do happen to fall … for whatever reason … as long as you have resilient cash flow and low fixed-rate financing you can ride out a storm as an owner.
And with some dry powder, a collapse isn't a crisis for you … it's an opportunity as a buyer.
Of course, you can stand at the plate all day waiting for the perfect pitch. Meanwhile, the market might continue to boom.
You can't profit on a property you don't own.
So even though there's arguably some frailty in the financial system, it's an ever-present threat you need to learn to live with and prepare for.
But as long as deals you're doing today are structured to weather a storm, you're probably better off collecting base hits than taking strikes.
Until next time … good investing!
More From The Real Estate Guys™…
The Real Estate Guys™ radio show and podcast provides real estate investing news, education, training, and resources to help real estate investors succeed.
---
Love the show?  Tell the world!  When you promote the show, you help us attract more great guests for 

your

 listening pleasure!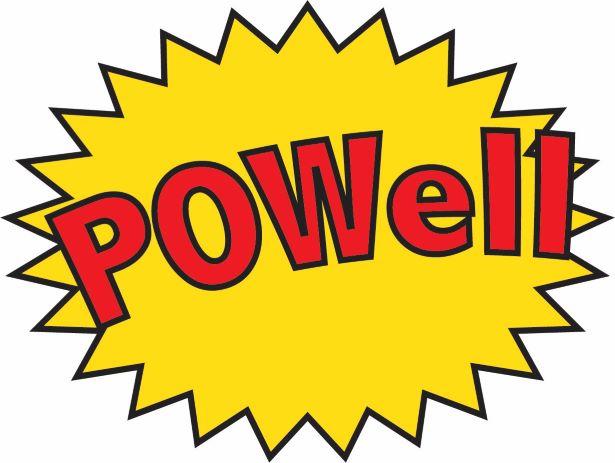 In our last edition, we discussed what gold might be revealing that the Fed isn't … while waiting to see what Fed Chair Jerome Powell would say to Congress.
But now the great and powerful Powell has spoken … and there are a couple of notable nuggets worthy of an inquisitive real estate investor's attention.
According to this report by CNBC, the Wizard of the Emerald Printing Press told Congress …
"… the relationship between … unemployment and inflation … has gone away."
If you're not a faithful Fed watcher (and therefore have a life), you might not know about the Phillips curve. It's been a guiding principle for the Fed interest rate policy for a long time.
It goes without saying (but we're saying it anyway) that interest rates are important to real estate investors.
After all, debt is arguably the most powerful tool in the real estate investor's toolbox. And interest rates profoundly affect both cash flows and pricing.
Many investors rely on their mortgage pro for interest rate guidance. Most mortgage pros watch the 10-year Treasury. But Treasury prices are strongly impacted by Fed jawboning and open market activities.
By watching further up the food chain you can get more advance notice of the direction of rates … and better position yourself to capture opportunity and avoid problems.
Through their comments, Fed spokespeople … chief among them Chairman Powell … send signals to those in the market who care to pay attention.
Of course, sometimes a little interpretation is needed. In this case, it seems to us Powell is being pretty clear.
The Phillips curve … which presumes that full employment leads to higher wages which leads to high inflation (prompting rate hikes to preempt it) … "has gone away".
In other words, don't assume high employment will trigger the Fed to raise rates.
But just in case the message wasn't clear enough, Powell also added …
"… we are learning that the neutral interest rate is lower than we had thought …"
In other words, there's a NEW normal in town … and the Fed is abandoning (just like Peter Schiff has been telling us they would) rate hikes and tightening.
But unlike Peter Schiff, the Fed is just now figuring this out.
So the great and powerful Wizard pulled not one, but TWO doves out of his hat.
(For the un-initiated, when the Fed is "hawkish", it means tightening the currency supply by raising rates … while "dovish" is easing … like quantitative easing … and lowering rates)
It seems the Fed looked over the economic landscape … (and over their shoulder at the real estate guy in the White House) …
… and concluded the punch bowl fueling the longest recovery in history needs to be spiked again.
You might agree or disagree.
But it doesn't matter what YOU think the Fed SHOULD do. We're pretty sure they're not asking you. They're sure not asking us.
They think what they think. They do what they do. And THEY are the ones behind the curtain with their hands on the levers.
Our mission as a real estate investors (accumulators of mass quantities of debt used to control assets and cash flows), is to watch and react appropriately.
So here's some food for thought …
Fed "dovishness" usually translates into higher asset prices … primarily stocks and real estate. Equity happens!
It's EASY to get enamored of equity growth based on momentum (price changes) and not fundamentals (income). Be careful.
Sometimes the Fed loses control or misses a major problem until it rolls over the market.
If your portfolio is anchored with strong fundamentals, you're more resilient.
Equity is wonderful, but fickle and unproductive.
If your balance sheet is telling you you're rich, but your cash flow statement doesn't agree, you're not really rich.
Read that again.
The key to resilient real wealth is durable passive income. And rental real estate of all kinds is a time-proven vehicle for building durable passive income.
But wait! There's more …
It's no secret President Trump wants to weaken the dollar … and has been pressuring the Fed to make it happen.
Based on the Fed's recent shift of direction, it seems it's not just interest rates headed down … but the dollar too. The currency war could be about to escalate.
And remember … the dollar has a 100+ year history of losing purchasing power.
So if you're betting on the direction of the dollar long term … we think DOWN is the safer bet. And right now it seems that what the Wizards are planning.
This is where real estate REALLY shines.
That's because an investor can use real estate to acquire enormous sums of dollars TODAY (via a mortgage) which effectively shorts the dollar.
Those dollars are used to buy tangible, tax-advantaged, income-producing, real assets which not only pays back the loans from their own income …
… but unlike debt, grows nominally (in dollars) in both income and price as the purchasing power of the dollar falls (inflation).
That's why we say, "Equity Happens!"
And when it does, it's a good idea to consider converting equity into cash using low-cost long-term debt, and then investing the proceeds in acquiring additional income streams and assets.
Of course, you can only do that when the stars of equity, lending, and interest rates all align. Right now, it seems they are.
We think last week signaled an important change of direction. And while the financial system is arguably still weak, it's working …
… so it might be a good idea to do some portfolio optimization while the wheels are still on.
Until next time … good investing!
More From The Real Estate Guys™…
The Real Estate Guys™ radio show and podcast provides real estate investing news, education, training, and resources to help real estate investors succeed.
---
Love the show?  Tell the world!  When you promote the show, you help us attract more great guests for 

your

 listening pleasure!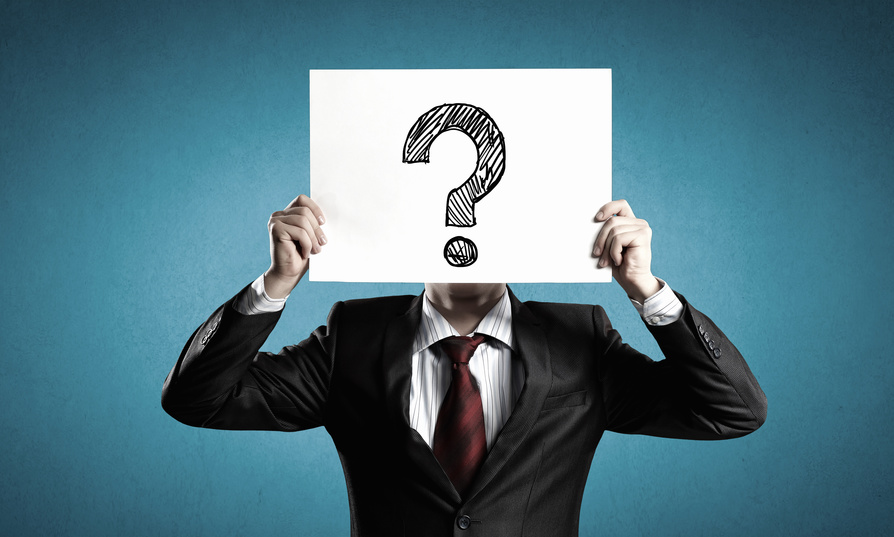 One of the best parts of our job is hearing from our amazing audience … and in this week's episode we have more great questions from all of you.
That's right, it's Ask The Guys!
We're talking about getting started in real estate investing, analyzing deals, understanding how economic cycles affect real estate investing … and more.
Remember, we are not legal or tax professionals. We don't give advice … just ideas. Join our quest to answer your questions!
In this episode of The Real Estate Guys™ show, hear from:
Your book-smart host,

Robert Helms

His street-smart co-host,

Russell Gray
---
Listen
---
Subscribe
Broadcasting since 1997 with over 300 episodes on iTunes!
---
Review
When you give us a positive review on iTunes you help us continue to bring you high caliber guests and attract new listeners. It's easy and takes just a minute! (Don't know how? Follow these instructions).
Thanks!
---
Getting started in real estate investing
Our first question comes from Daryl in Boonville, Missouri.
Daryl wants to know the best ways to get started investing in real estate.
Lots of folks find themselves interested in real estate investing … but they don't really know where to start.
There are so many books, blogs, podcasts, and seminars on the subject. It can be a little overwhelming … yet the basics of real estate are pretty simple.
What's the best way to get started? Well, it depends on what you have to start with, where you want to go, and what you want to do.
But generally speaking, real estate is done with debt.
The first place to start is to take an assessment of where you're at in terms of debt. Begin work on preparing yourself to be an efficient, effective borrower.
Go meet with a mortgage professional. Find out what your credit score is as far as real estate is concerned, what your documentable income is, and what types of loan programs you would qualify for.
Figure out what you need to invest.
Typically you need credit, a down payment, and technical advisors … like a football coach, you need to build your team.
Next, think about what you're trying to accomplish. Most people want to grow … so it really starts with education and understanding your borrowing power.
Education doesn't have to cost you a lot of money … but it will take your time.
Set aside and budget your time to be serious about investing. Go to a seminar or class. Join a local real estate investment club. Read books about the type of real estate that you're interested in.
A great way to get started if you don't have a lot of capital is to offer to help someone who is busy doing the thing that YOU want to be doing.
A lot of folks who are successful in real estate investing have more money than time … you might have more time than money.
The opportunity to lend a hand in exchange for learning can be huge.
You might even consider your first deal as a partnership in some way. One of our favorite ways to partner is through real estate syndication.
Syndication simply means a lot of people putting their money and their time together to do something.
Make sure that the person … or people … you are partnering with honestly know what they are doing.
Analyzing and understanding deals
Chris in Sun Valley, California, wants to know how to better analyze and understand deals.
First of all, there's no such thing as a bad question … except the one you don't ask.
Everybody who is at the front of the line was once at the back of the line … everybody who owns real estate today started with their first property.
It's true that analyzing deals is one of investing's critical skill sets.
If you're analyzing deals for income, you need to understand an income statement for a piece of property.
One way to do this is to look at other deals. They'll come with pro formas. You'll be able to look at the financials … and then go out and look at other real world deals.
You'll learn by doing that research … and once you feel like you've got the fundamentals down and understand the basics of financial analysis, you can take things to the next level.
The other side of the coin is actually analyzing the market, analyzing the physical construction of the property, and analyzing the condition of the neighborhood.
Like so many things in real estate investing, if you can find somebody who is active in the space and learn by helping them … you'll pick up a lot.
You can't get really good at analyzing deals by reading textbooks and taking classes … you will also need hands on experience.
So, start with basic education … and then, find a mentor.
Learning about the economic cycle
Laura in Austin, Texas, is looking to learn more about how real estate plays into the economic cycle … and how it's affected by ebbs and flows. She wants to know what resources and topics we can recommend.
First up is a book by our dear friend Peter Schiff called How an Economy Grows and Why It Crashes.
It's a simple book that is done in a way that makes the economy easy for everyone to understand … but it is also super, super powerful.
It has taken us years to wrap our minds around this stuff. The reason we cover broader picture economics and not just real estate is that every real estate investor is first and foremost an investor.
We all swim in the economic sea of the financial system that we are blessed … or cursed … with. So, it is imperative that we understand it.
There is definitely a lot you can learn by listening to people who have different opinions.
The Summit at Sea™ is a great place to do that. We get people who come in with so many different backgrounds and from many different niches and markets all over the world.
We also recommend studying the Federal Reserve and the bond markets … because that is where interest rates derive from.
Study demographics … because that dictates where the people are.
Then, understand the way CEOs think about business … and where they want to be and don't want to be.
Taxes are another area you'll want to learn about.
In the United States, we've now made real estate arguably the most tax advantaged investment anyone can make … which should attract even more money into real estate going forward.
Like any ecosystem, there are lots and lots of components … and you're not going to master them all. But if you can understand the relationships between them, then you can get into conversations with the masters in each area.
There are lots of great books, podcasts, and conferences to expand your knowledge. Be sure to check out the resources available on our website. We particularly recommend a video series we did called "The Future of Money and Wealth."
Brian Tracy says that if you read an hour a day in whatever area of interest you have, in 10 years you'll become a nationally known expert.
We believe that's true. It happened to us.
More Ask The Guys
Listen to the full episode for more questions and answers.
Have a real estate investing question? Let us know! Your question could be featured in our next Ask The Guys episode.
---
More From The Real Estate Guys™…
The Real Estate Guys™ radio show and podcast provides real estate investing news, education, training, and resources to help real estate investors succeed.
---
Love the show?  Tell the world!  When you promote the show, you help us attract more great guests for 

your

 listening pleasure!
While most Americans are fixated on the brouhaha surrounding the government shutdown, we're thinking about something even MORE slimy …
Oil.
Long time followers know we've been watching oil for quite a while … and for a variety of reasons over and above the amazing tax breaks.
Oil and energy have a substantial impact on the economy, inflation, geo-politics … even the health of the financial system. 
We've observed that as oil prices rise and fall, the specific area of their impact shifts.   There are important clues and opportunities to be gleaned from watching these dynamics.
When oil prices rise, it's a drag on economic growth and can also be a sign of inflation.   It's no secret President Trump wants to lower cost inputs to help fuel economic growth.
The Trump formula is lower taxes, lower oil, lower interest rates, a weaker dollar, and less regulation.  Labor is the only input he wants to see rise.
You may agree or disagree, but that's what Trump wants.  Of course, there are some conflicting goals in the Trump recipe …
Specifically, low interest rates and a weaker dollar generally mean rising prices (inflation) … and oil is one of the first places it shows up.
Also, more economic activity leads to more energy consumption, which means higher demand … and rising prices.
So … the only way to keep oil prices low in an environment like this is to increase oil production to where supply overwhelms both higher demand and a weaker dollar … and pushes oil prices down anyway.
Perhaps obviously,  a domestic agenda which needs lower energy costs will affect U.S. relations with oil rich nations.
We think Trump's stance towards Saudi Arabia … in spite of denials … makes it clear low oil prices are a high priority for the White House.
It's consistent with what Trump told us when we asked him about his vision for housing and real estate.  He said, "Jobs".
Remember, oil and energy were the largest drivers of job growth in the United States coming out of the 2008 financial crisis.
Many real estate investors who recognized this trend and got involved in Texas real estate in 2009 …and  have done very well over the last 10 years.
We think that party's probably not even close to over.
One less obvious, but very important connection between oil and real estate is in the financial system … specifically, the debt markets.
As we've discussed several times over the years, LOTS of loans were made to oil companies when oil prices were over $100 per barrel.
But when interest rates rise and oil prices fall … it's the worst of both worlds for heavily indebted domestic oil producers.
MANY billions of oil-related debt has the potential to go bad … and crater the financial system just like bad mortgage debt did in 2008.
And when credit markets seize for whatever reason, liberal users of debt, such as real estate investors … are directly affected.
We don't think it will happen.
First, there's too much upward pressure on oil prices.
Second, as we're about to discuss, there's BIG motivation to stimulate domestic production … which provides a lot of cash flow to service debt.
Of course, we could be wrong … as Ben Bernanke was about the dangers of sub-prime … so real estate investors should pay attention to oil.
Using the gas pump as an indicator, you probably already know oil prices have been a little soft.
Of course, businesses and consumers (including your tenants) LOVE this because it makes everything more affordable.
U.S. car manufacturers love it because it means they can sell more gas guzzling SUVs and trucks.
But bigger picture … oil and energy are major cost inputs on virtually all products.
After all, it takes energy to manufacture and transport everything.
And many products are made from petroleum derivatives, such as plastic, roof shingles, and asphalt.
So even though energy is left out of the "core inflation" index, the effects of changes to oil pricing are still reflected in it.
And so partly due to subdued oil prices, concerns about excessive inflation have been muted … even in the midst of a red-hot economy.
Obviously, sellers of oil would prefer higher prices. 
But you can only charge what the market will bear … which is a factor of supply, demand, and capacity to pay.
It's also important to note that energy, like real estate and food, isn't a discretionary purchase.
People MUST have energy to survive and thrive.  Therefore, demand for energy is ever-present.
So when it comes to oil … the thing to watch is supply and capacity to pay.
Breaking out capacity to pay from the traditional supply and demand model is something we started doing a long time ago … because there's no effective demand without it.
Just because you want something, doesn't mean you can afford it.  Think of it like debt-to-income ratios and interest rates in real estate.
Just because someone makes an offer on a house (demand), if they can't quality for the loan (capacity to pay), there's no sale.
And when mortgage rates rise, but wages don't, the dynamic negatively impacts qualifying ratios … thereby decreasing capacity to pay and ultimately, effective demand.
That's why observers often expect rising interest rates to lead to decreased housing demand.
It's similar with oil.
When oil prices rise and wages don't, then lack of  "real" wage growth (incomes outpacing inflation) makes it hard for the market to bear price increases.
That's why the recent blowout jobs report was notable.
Not only were lots of jobs created, but wages grew at the best rate since 2008.
That means capacity to pay improved.
As you may recall, Saudi Arabia (the leader of the middle-eastern oil cartel OPEC and one of the largest oil producers in the world) INCREASED production …
… which meant MORE supply and LOWER prices (and thanks from President Trump).
But just recently, Saudi Arabia reversed course, calling for a target price of $80 per barrel … and a REDUCTION in production to make it happen.
Now before your A.D.D. kicks in … remember, this ALL has ramifications for real estate investors …
The point is there's some real pressure on oil prices to rise … and a lot of motivation by President Trump to take steps to push prices down.
We think BOTH will happen and lead to interesting opportunities for real estate investors … in spite of the pressure higher oil prices puts on your paycheck-to-paycheck tenants.
If you invest in oil for the tax breaks and oil prices go up … there's big potential for a double dip … tax breaks and profits.
Nice.  You can use both for your next down payment.
Higher oil prices reduce the risk of oil debt imploding credit markets.  Healthy credit markets are essential to vibrant real estate markets.
If oil prices rise on the international stage, we'd bet President Trump will do whatever he can to further stimulate domestic production to counteract it.
And that means more U.S. jobs and robust regional economies … with increased demand for real estate to in those areas.
All this to say, we think it's smart to pay attention to oil … as an investment, as an economic gauge, and as a treasure map to potentially hot markets.
Oil will be a big topic of discussion on our upcoming Investor Summit at Sea™.
Until next time … good investing!
More From The Real Estate Guys™…
The Real Estate Guys™ radio show and podcast provides real estate investing news, education, training, and resources to help real estate investors succeed.
---
Love the show?  Tell the world!  When you promote the show, you help us attract more great guests for 

your

 listening pleasure!
Most people in the real estate investing world tend to gravitate toward a specialty … a market about which they know ALL the ins and outs.
On our latest show, we'll talk to someone who has made a particular market his bread and butter … the retail market.
Wait … isn't retail dead? No!
In this episode we'll talk with a 30-year veteran of the retail investment industry about WHY the retail market is still completely viable … and HOW you can get started in the wide world of retail.
In this episode of The Real Estate Guys™ show you'll hear from:
Your seasoned host, 

Robert Helms

His senior co-host, 

Russell Gray

Retail investor and developer

Michael Flight
---
Listen
---
Subscribe
Broadcasting since 1997 with over 300 episodes on iTunes!
---
Review
When you give us a positive review on iTunes you help us continue to bring you high caliber guests and attract new listeners. It's easy and takes just a minute! (Don't know how? Follow these instructions).
Thanks!
---
Why retail?
Michael Flight has been involved in shopping center development since 1986. His business, Concordia Realty has been adding value to shopping centers since 1990.
In his 30-year career, Michael has seen the retail industry change a lot. Change is one constant in the industry, he says.
Several decades ago, the Sears catalogue made a big splash and replaced the business of many local merchants. Today, Sears is going downhill quickly … due to the popularity of online shopping sites like Amazon.
But smart investors have found ways to make brick-and-mortar retail thrive.
Retail facilities have evolved from single-purpose buildings to multi-function facilities (think shopping malls with restaurants, entertainment, and a wide variety of stores).
Businesses like Amazon need space to store and fill orders … another place where real estate folks come in.
Michael calls his specialty "de-mall-ing" … that is, taking a struggling mall and changing out the tenants and revitalizing the complex for modern shoppers.
We'll explore the nitty gritty of how to get into the retail market, but first, a few great reasons investors should consider retail as part of their investment strategy:
One of America's favorite pastimes is shopping … in person. Although online shopping is increasing in popularity, it's still only 10 percent of the retail market. And customers flock to big-box stores for necessities like clothes and shoes that are harder to buy online.

Investors don't have to deal with two of the major problems of apartment investing … vacancy and turnover. Tenants typically sign long-term leases ranging from 5 to 40 years to very stable tenants. Michael says many tenants will be national brands who offer lots of equity and will advertise FOR you.

Low day-to-day involvement … tenants are responsible for their own maintenance and sometimes even build their own stores. With a triple-net lease, tenants are responsible for real estate taxes, insurance (both property and liability, plus the contents of their store), and maintenance, including common-area maintenance like plowing snow and maintaining lighting.
How does the retail market work?
What does it take to purchase a small shopping center? Michael says potential investors must answer a few questions first …
What's the neighborhood like? Is the property located in a good location?

Is there an adequate local population to support retail stores?

Is there a good travel path? That is, is the center accessible to cars and located near homes and other businesses?
Once you've made sure those criteria are satisfied, you have to look at what kind of tenants are already there … and what kind of tenants you need.
Shopping centers should have an anchor tenant … a grocery store or drug store or other big brand that will draw customers to the shopping complex.
When you're negotiating, anchor tenants often have a lot of power to negotiate terms. But if you have a really great location, that gives YOU more leverage.
And you have to make sure customers are going to come.
The threat from online retail is real, but that doesn't mean brick-and-mortar retail stores are failing … it just means investors have to get creative.
That might mean integrating omni-channel options … warehouses that provide last-mile delivery and stores that offer online order pick-up, for example.
But the big question investors have to look at is how can we get more people here … and keep them here longer?
For example, don't build a shopping center without integrating great places to eat and rest … you'll get more customers who stick around, and a more successful investment.
Michael emphasizes that investors need to know about retail itself, from how retailers do business and which retailers sell what, to merchandising … putting the right tenants in the right spots.
That means making sure tenants are complimentary. Have a couple clothing stores? Make sure you look for a shoe store as well.
The fine details of retail investing
We asked Michael what he looks for when he is figuring out finances.
He said he wants the loan-to-square-foot amount to be $100 or less.
After that part is figured out, he does underwriting based on a 10-year lease.
Lenders range from big lenders to banks or private loans for turnaround situations.
"We really like to play in the 1 to 20 million dollar range," says Michael. This puts him below big institutional facilities … but above the mom-and-pop shops.
How long does it usually take to rehab a distressed retail asset? Nothing ever goes as planned, Michael says, but three years is typical to execute a solid business plan.
Retail is a LOT different than single-family homes and apartment complexes, so we asked Michael to explain some of the big differences.
In retail, tenants typically get a retail improvement allowance.
Owners will offer a white box … drywall, drop ceilings, concrete floors, and bathrooms. They often offer an allowance to build out the store to the tenant's specifications.
When tenants have very specific construction specifications, Michael says a good option is offering money or free rent so the tenant can deal with construction on their own.
Why should the investor pay for modifications to the retail space? It's the standard … and investors want to draw in tenants that will stay for 5 or 10 years, or longer.
Remember, if you're not ready yet to take on an entire shopping mall, working with a syndicator is always an excellent way to dip your toes into retail.
To dive into ALL the details, listen in for access to Michael's special report on retail investing. He covers the HOW and WHY of retail real estate in depth.
Listen to experts!
You can't fake 30 years of expertise.
Our mission is to find subject matter guides who know what they're talking about and can educate our audience … YOU.
Michael Flight is a great example of someone who walks the talk. He is an expert in this area … and we hope your curiosity about the retail market has been piqued.
For more wisdom from experts, check out our Future of Money and Wealth video series … or meet some of the best minds in the investing world at our annual Summit at Sea™.
---
More From The Real Estate Guys™…
The Real Estate Guys™ radio show and podcast provides real estate investing news, education, training, and resources to help real estate investors succeed.
---
Love the show?  Tell the world!  When you promote the show, you help us attract more great guests for 

your

 listening pleasure!