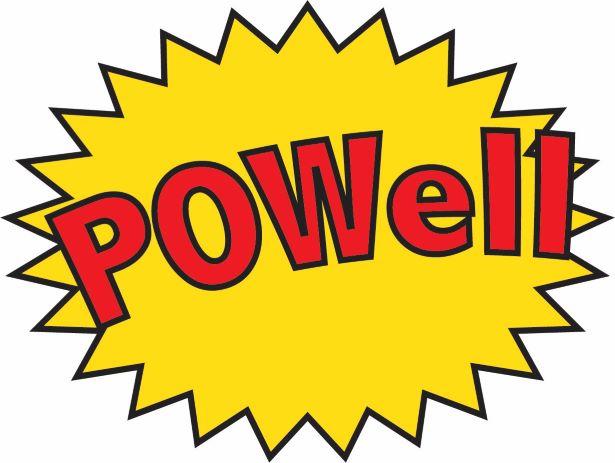 In our last edition, we discussed what gold might be revealing that the Fed isn't … while waiting to see what Fed Chair Jerome Powell would say to Congress.
But now the great and powerful Powell has spoken … and there are a couple of notable nuggets worthy of an inquisitive real estate investor's attention.
According to this report by CNBC, the Wizard of the Emerald Printing Press told Congress …
"… the relationship between … unemployment and inflation … has gone away."
If you're not a faithful Fed watcher (and therefore have a life), you might not know about the Phillips curve. It's been a guiding principle for the Fed interest rate policy for a long time.
It goes without saying (but we're saying it anyway) that interest rates are important to real estate investors.
After all, debt is arguably the most powerful tool in the real estate investor's toolbox. And interest rates profoundly affect both cash flows and pricing.
Many investors rely on their mortgage pro for interest rate guidance. Most mortgage pros watch the 10-year Treasury. But Treasury prices are strongly impacted by Fed jawboning and open market activities.
By watching further up the food chain you can get more advance notice of the direction of rates … and better position yourself to capture opportunity and avoid problems.
Through their comments, Fed spokespeople … chief among them Chairman Powell … send signals to those in the market who care to pay attention.
Of course, sometimes a little interpretation is needed. In this case, it seems to us Powell is being pretty clear.
The Phillips curve … which presumes that full employment leads to higher wages which leads to high inflation (prompting rate hikes to preempt it) … "has gone away".
In other words, don't assume high employment will trigger the Fed to raise rates.
But just in case the message wasn't clear enough, Powell also added …
"… we are learning that the neutral interest rate is lower than we had thought …"
In other words, there's a NEW normal in town … and the Fed is abandoning (just like Peter Schiff has been telling us they would) rate hikes and tightening.
But unlike Peter Schiff, the Fed is just now figuring this out.
So the great and powerful Wizard pulled not one, but TWO doves out of his hat.
(For the un-initiated, when the Fed is "hawkish", it means tightening the currency supply by raising rates … while "dovish" is easing … like quantitative easing … and lowering rates)
It seems the Fed looked over the economic landscape … (and over their shoulder at the real estate guy in the White House) …
… and concluded the punch bowl fueling the longest recovery in history needs to be spiked again.
You might agree or disagree.
But it doesn't matter what YOU think the Fed SHOULD do. We're pretty sure they're not asking you. They're sure not asking us.
They think what they think. They do what they do. And THEY are the ones behind the curtain with their hands on the levers.
Our mission as a real estate investors (accumulators of mass quantities of debt used to control assets and cash flows), is to watch and react appropriately.
So here's some food for thought …
Fed "dovishness" usually translates into higher asset prices … primarily stocks and real estate. Equity happens!
It's EASY to get enamored of equity growth based on momentum (price changes) and not fundamentals (income). Be careful.
Sometimes the Fed loses control or misses a major problem until it rolls over the market.
If your portfolio is anchored with strong fundamentals, you're more resilient.
Equity is wonderful, but fickle and unproductive.
If your balance sheet is telling you you're rich, but your cash flow statement doesn't agree, you're not really rich.
Read that again.
The key to resilient real wealth is durable passive income. And rental real estate of all kinds is a time-proven vehicle for building durable passive income.
But wait! There's more …
It's no secret President Trump wants to weaken the dollar … and has been pressuring the Fed to make it happen.
Based on the Fed's recent shift of direction, it seems it's not just interest rates headed down … but the dollar too. The currency war could be about to escalate.
And remember … the dollar has a 100+ year history of losing purchasing power.
So if you're betting on the direction of the dollar long term … we think DOWN is the safer bet. And right now it seems that what the Wizards are planning.
This is where real estate REALLY shines.
That's because an investor can use real estate to acquire enormous sums of dollars TODAY (via a mortgage) which effectively shorts the dollar.
Those dollars are used to buy tangible, tax-advantaged, income-producing, real assets which not only pays back the loans from their own income …
… but unlike debt, grows nominally (in dollars) in both income and price as the purchasing power of the dollar falls (inflation).
That's why we say, "Equity Happens!"
And when it does, it's a good idea to consider converting equity into cash using low-cost long-term debt, and then investing the proceeds in acquiring additional income streams and assets.
Of course, you can only do that when the stars of equity, lending, and interest rates all align. Right now, it seems they are.
We think last week signaled an important change of direction. And while the financial system is arguably still weak, it's working …
… so it might be a good idea to do some portfolio optimization while the wheels are still on.
Until next time … good investing!
More From The Real Estate Guys™…
The Real Estate Guys™ radio show and podcast provides real estate investing news, education, training, and resources to help real estate investors succeed.
---
Love the show?  Tell the world!  When you promote the show, you help us attract more great guests for 

your

 listening pleasure!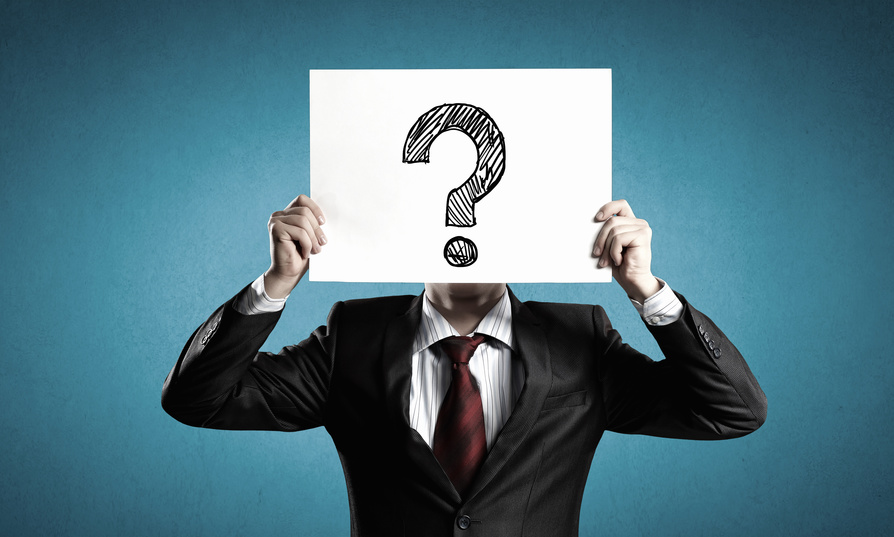 One of the best parts of our job is hearing from our amazing audience … and in this week's episode we have more great questions from all of you.
That's right, it's Ask The Guys!
We're talking about getting started in real estate investing, analyzing deals, understanding how economic cycles affect real estate investing … and more.
Remember, we are not legal or tax professionals. We don't give advice … just ideas. Join our quest to answer your questions!
In this episode of The Real Estate Guys™ show, hear from:
Your book-smart host,

Robert Helms

His street-smart co-host,

Russell Gray
---
Listen
---
Subscribe
Broadcasting since 1997 with over 300 episodes on iTunes!
---
Review
When you give us a positive review on iTunes you help us continue to bring you high caliber guests and attract new listeners. It's easy and takes just a minute! (Don't know how? Follow these instructions).
Thanks!
---
Getting started in real estate investing
Our first question comes from Daryl in Boonville, Missouri.
Daryl wants to know the best ways to get started investing in real estate.
Lots of folks find themselves interested in real estate investing … but they don't really know where to start.
There are so many books, blogs, podcasts, and seminars on the subject. It can be a little overwhelming … yet the basics of real estate are pretty simple.
What's the best way to get started? Well, it depends on what you have to start with, where you want to go, and what you want to do.
But generally speaking, real estate is done with debt.
The first place to start is to take an assessment of where you're at in terms of debt. Begin work on preparing yourself to be an efficient, effective borrower.
Go meet with a mortgage professional. Find out what your credit score is as far as real estate is concerned, what your documentable income is, and what types of loan programs you would qualify for.
Figure out what you need to invest.
Typically you need credit, a down payment, and technical advisors … like a football coach, you need to build your team.
Next, think about what you're trying to accomplish. Most people want to grow … so it really starts with education and understanding your borrowing power.
Education doesn't have to cost you a lot of money … but it will take your time.
Set aside and budget your time to be serious about investing. Go to a seminar or class. Join a local real estate investment club. Read books about the type of real estate that you're interested in.
A great way to get started if you don't have a lot of capital is to offer to help someone who is busy doing the thing that YOU want to be doing.
A lot of folks who are successful in real estate investing have more money than time … you might have more time than money.
The opportunity to lend a hand in exchange for learning can be huge.
You might even consider your first deal as a partnership in some way. One of our favorite ways to partner is through real estate syndication.
Syndication simply means a lot of people putting their money and their time together to do something.
Make sure that the person … or people … you are partnering with honestly know what they are doing.
Analyzing and understanding deals
Chris in Sun Valley, California, wants to know how to better analyze and understand deals.
First of all, there's no such thing as a bad question … except the one you don't ask.
Everybody who is at the front of the line was once at the back of the line … everybody who owns real estate today started with their first property.
It's true that analyzing deals is one of investing's critical skill sets.
If you're analyzing deals for income, you need to understand an income statement for a piece of property.
One way to do this is to look at other deals. They'll come with pro formas. You'll be able to look at the financials … and then go out and look at other real world deals.
You'll learn by doing that research … and once you feel like you've got the fundamentals down and understand the basics of financial analysis, you can take things to the next level.
The other side of the coin is actually analyzing the market, analyzing the physical construction of the property, and analyzing the condition of the neighborhood.
Like so many things in real estate investing, if you can find somebody who is active in the space and learn by helping them … you'll pick up a lot.
You can't get really good at analyzing deals by reading textbooks and taking classes … you will also need hands on experience.
So, start with basic education … and then, find a mentor.
Learning about the economic cycle
Laura in Austin, Texas, is looking to learn more about how real estate plays into the economic cycle … and how it's affected by ebbs and flows. She wants to know what resources and topics we can recommend.
First up is a book by our dear friend Peter Schiff called How an Economy Grows and Why It Crashes.
It's a simple book that is done in a way that makes the economy easy for everyone to understand … but it is also super, super powerful.
It has taken us years to wrap our minds around this stuff. The reason we cover broader picture economics and not just real estate is that every real estate investor is first and foremost an investor.
We all swim in the economic sea of the financial system that we are blessed … or cursed … with. So, it is imperative that we understand it.
There is definitely a lot you can learn by listening to people who have different opinions.
The Summit at Sea™ is a great place to do that. We get people who come in with so many different backgrounds and from many different niches and markets all over the world.
We also recommend studying the Federal Reserve and the bond markets … because that is where interest rates derive from.
Study demographics … because that dictates where the people are.
Then, understand the way CEOs think about business … and where they want to be and don't want to be.
Taxes are another area you'll want to learn about.
In the United States, we've now made real estate arguably the most tax advantaged investment anyone can make … which should attract even more money into real estate going forward.
Like any ecosystem, there are lots and lots of components … and you're not going to master them all. But if you can understand the relationships between them, then you can get into conversations with the masters in each area.
There are lots of great books, podcasts, and conferences to expand your knowledge. Be sure to check out the resources available on our website. We particularly recommend a video series we did called "The Future of Money and Wealth."
Brian Tracy says that if you read an hour a day in whatever area of interest you have, in 10 years you'll become a nationally known expert.
We believe that's true. It happened to us.
More Ask The Guys
Listen to the full episode for more questions and answers.
Have a real estate investing question? Let us know! Your question could be featured in our next Ask The Guys episode.
---
More From The Real Estate Guys™…
The Real Estate Guys™ radio show and podcast provides real estate investing news, education, training, and resources to help real estate investors succeed.
---
Love the show?  Tell the world!  When you promote the show, you help us attract more great guests for 

your

 listening pleasure!
While most Americans are fixated on the brouhaha surrounding the government shutdown, we're thinking about something even MORE slimy …
Oil.
Long time followers know we've been watching oil for quite a while … and for a variety of reasons over and above the amazing tax breaks.
Oil and energy have a substantial impact on the economy, inflation, geo-politics … even the health of the financial system. 
We've observed that as oil prices rise and fall, the specific area of their impact shifts.   There are important clues and opportunities to be gleaned from watching these dynamics.
When oil prices rise, it's a drag on economic growth and can also be a sign of inflation.   It's no secret President Trump wants to lower cost inputs to help fuel economic growth.
The Trump formula is lower taxes, lower oil, lower interest rates, a weaker dollar, and less regulation.  Labor is the only input he wants to see rise.
You may agree or disagree, but that's what Trump wants.  Of course, there are some conflicting goals in the Trump recipe …
Specifically, low interest rates and a weaker dollar generally mean rising prices (inflation) … and oil is one of the first places it shows up.
Also, more economic activity leads to more energy consumption, which means higher demand … and rising prices.
So … the only way to keep oil prices low in an environment like this is to increase oil production to where supply overwhelms both higher demand and a weaker dollar … and pushes oil prices down anyway.
Perhaps obviously,  a domestic agenda which needs lower energy costs will affect U.S. relations with oil rich nations.
We think Trump's stance towards Saudi Arabia … in spite of denials … makes it clear low oil prices are a high priority for the White House.
It's consistent with what Trump told us when we asked him about his vision for housing and real estate.  He said, "Jobs".
Remember, oil and energy were the largest drivers of job growth in the United States coming out of the 2008 financial crisis.
Many real estate investors who recognized this trend and got involved in Texas real estate in 2009 …and  have done very well over the last 10 years.
We think that party's probably not even close to over.
One less obvious, but very important connection between oil and real estate is in the financial system … specifically, the debt markets.
As we've discussed several times over the years, LOTS of loans were made to oil companies when oil prices were over $100 per barrel.
But when interest rates rise and oil prices fall … it's the worst of both worlds for heavily indebted domestic oil producers.
MANY billions of oil-related debt has the potential to go bad … and crater the financial system just like bad mortgage debt did in 2008.
And when credit markets seize for whatever reason, liberal users of debt, such as real estate investors … are directly affected.
We don't think it will happen.
First, there's too much upward pressure on oil prices.
Second, as we're about to discuss, there's BIG motivation to stimulate domestic production … which provides a lot of cash flow to service debt.
Of course, we could be wrong … as Ben Bernanke was about the dangers of sub-prime … so real estate investors should pay attention to oil.
Using the gas pump as an indicator, you probably already know oil prices have been a little soft.
Of course, businesses and consumers (including your tenants) LOVE this because it makes everything more affordable.
U.S. car manufacturers love it because it means they can sell more gas guzzling SUVs and trucks.
But bigger picture … oil and energy are major cost inputs on virtually all products.
After all, it takes energy to manufacture and transport everything.
And many products are made from petroleum derivatives, such as plastic, roof shingles, and asphalt.
So even though energy is left out of the "core inflation" index, the effects of changes to oil pricing are still reflected in it.
And so partly due to subdued oil prices, concerns about excessive inflation have been muted … even in the midst of a red-hot economy.
Obviously, sellers of oil would prefer higher prices. 
But you can only charge what the market will bear … which is a factor of supply, demand, and capacity to pay.
It's also important to note that energy, like real estate and food, isn't a discretionary purchase.
People MUST have energy to survive and thrive.  Therefore, demand for energy is ever-present.
So when it comes to oil … the thing to watch is supply and capacity to pay.
Breaking out capacity to pay from the traditional supply and demand model is something we started doing a long time ago … because there's no effective demand without it.
Just because you want something, doesn't mean you can afford it.  Think of it like debt-to-income ratios and interest rates in real estate.
Just because someone makes an offer on a house (demand), if they can't quality for the loan (capacity to pay), there's no sale.
And when mortgage rates rise, but wages don't, the dynamic negatively impacts qualifying ratios … thereby decreasing capacity to pay and ultimately, effective demand.
That's why observers often expect rising interest rates to lead to decreased housing demand.
It's similar with oil.
When oil prices rise and wages don't, then lack of  "real" wage growth (incomes outpacing inflation) makes it hard for the market to bear price increases.
That's why the recent blowout jobs report was notable.
Not only were lots of jobs created, but wages grew at the best rate since 2008.
That means capacity to pay improved.
As you may recall, Saudi Arabia (the leader of the middle-eastern oil cartel OPEC and one of the largest oil producers in the world) INCREASED production …
… which meant MORE supply and LOWER prices (and thanks from President Trump).
But just recently, Saudi Arabia reversed course, calling for a target price of $80 per barrel … and a REDUCTION in production to make it happen.
Now before your A.D.D. kicks in … remember, this ALL has ramifications for real estate investors …
The point is there's some real pressure on oil prices to rise … and a lot of motivation by President Trump to take steps to push prices down.
We think BOTH will happen and lead to interesting opportunities for real estate investors … in spite of the pressure higher oil prices puts on your paycheck-to-paycheck tenants.
If you invest in oil for the tax breaks and oil prices go up … there's big potential for a double dip … tax breaks and profits.
Nice.  You can use both for your next down payment.
Higher oil prices reduce the risk of oil debt imploding credit markets.  Healthy credit markets are essential to vibrant real estate markets.
If oil prices rise on the international stage, we'd bet President Trump will do whatever he can to further stimulate domestic production to counteract it.
And that means more U.S. jobs and robust regional economies … with increased demand for real estate to in those areas.
All this to say, we think it's smart to pay attention to oil … as an investment, as an economic gauge, and as a treasure map to potentially hot markets.
Oil will be a big topic of discussion on our upcoming Investor Summit at Sea™.
Until next time … good investing!
More From The Real Estate Guys™…
The Real Estate Guys™ radio show and podcast provides real estate investing news, education, training, and resources to help real estate investors succeed.
---
Love the show?  Tell the world!  When you promote the show, you help us attract more great guests for 

your

 listening pleasure!
Most people in the real estate investing world tend to gravitate toward a specialty … a market about which they know ALL the ins and outs.
On our latest show, we'll talk to someone who has made a particular market his bread and butter … the retail market.
Wait … isn't retail dead? No!
In this episode we'll talk with a 30-year veteran of the retail investment industry about WHY the retail market is still completely viable … and HOW you can get started in the wide world of retail.
In this episode of The Real Estate Guys™ show you'll hear from:
Your seasoned host, 

Robert Helms

His senior co-host, 

Russell Gray

Retail investor and developer

Michael Flight
---
Listen
---
Subscribe
Broadcasting since 1997 with over 300 episodes on iTunes!
---
Review
When you give us a positive review on iTunes you help us continue to bring you high caliber guests and attract new listeners. It's easy and takes just a minute! (Don't know how? Follow these instructions).
Thanks!
---
Why retail?
Michael Flight has been involved in shopping center development since 1986. His business, Concordia Realty has been adding value to shopping centers since 1990.
In his 30-year career, Michael has seen the retail industry change a lot. Change is one constant in the industry, he says.
Several decades ago, the Sears catalogue made a big splash and replaced the business of many local merchants. Today, Sears is going downhill quickly … due to the popularity of online shopping sites like Amazon.
But smart investors have found ways to make brick-and-mortar retail thrive.
Retail facilities have evolved from single-purpose buildings to multi-function facilities (think shopping malls with restaurants, entertainment, and a wide variety of stores).
Businesses like Amazon need space to store and fill orders … another place where real estate folks come in.
Michael calls his specialty "de-mall-ing" … that is, taking a struggling mall and changing out the tenants and revitalizing the complex for modern shoppers.
We'll explore the nitty gritty of how to get into the retail market, but first, a few great reasons investors should consider retail as part of their investment strategy:
One of America's favorite pastimes is shopping … in person. Although online shopping is increasing in popularity, it's still only 10 percent of the retail market. And customers flock to big-box stores for necessities like clothes and shoes that are harder to buy online.

Investors don't have to deal with two of the major problems of apartment investing … vacancy and turnover. Tenants typically sign long-term leases ranging from 5 to 40 years to very stable tenants. Michael says many tenants will be national brands who offer lots of equity and will advertise FOR you.

Low day-to-day involvement … tenants are responsible for their own maintenance and sometimes even build their own stores. With a triple-net lease, tenants are responsible for real estate taxes, insurance (both property and liability, plus the contents of their store), and maintenance, including common-area maintenance like plowing snow and maintaining lighting.
How does the retail market work?
What does it take to purchase a small shopping center? Michael says potential investors must answer a few questions first …
What's the neighborhood like? Is the property located in a good location?

Is there an adequate local population to support retail stores?

Is there a good travel path? That is, is the center accessible to cars and located near homes and other businesses?
Once you've made sure those criteria are satisfied, you have to look at what kind of tenants are already there … and what kind of tenants you need.
Shopping centers should have an anchor tenant … a grocery store or drug store or other big brand that will draw customers to the shopping complex.
When you're negotiating, anchor tenants often have a lot of power to negotiate terms. But if you have a really great location, that gives YOU more leverage.
And you have to make sure customers are going to come.
The threat from online retail is real, but that doesn't mean brick-and-mortar retail stores are failing … it just means investors have to get creative.
That might mean integrating omni-channel options … warehouses that provide last-mile delivery and stores that offer online order pick-up, for example.
But the big question investors have to look at is how can we get more people here … and keep them here longer?
For example, don't build a shopping center without integrating great places to eat and rest … you'll get more customers who stick around, and a more successful investment.
Michael emphasizes that investors need to know about retail itself, from how retailers do business and which retailers sell what, to merchandising … putting the right tenants in the right spots.
That means making sure tenants are complimentary. Have a couple clothing stores? Make sure you look for a shoe store as well.
The fine details of retail investing
We asked Michael what he looks for when he is figuring out finances.
He said he wants the loan-to-square-foot amount to be $100 or less.
After that part is figured out, he does underwriting based on a 10-year lease.
Lenders range from big lenders to banks or private loans for turnaround situations.
"We really like to play in the 1 to 20 million dollar range," says Michael. This puts him below big institutional facilities … but above the mom-and-pop shops.
How long does it usually take to rehab a distressed retail asset? Nothing ever goes as planned, Michael says, but three years is typical to execute a solid business plan.
Retail is a LOT different than single-family homes and apartment complexes, so we asked Michael to explain some of the big differences.
In retail, tenants typically get a retail improvement allowance.
Owners will offer a white box … drywall, drop ceilings, concrete floors, and bathrooms. They often offer an allowance to build out the store to the tenant's specifications.
When tenants have very specific construction specifications, Michael says a good option is offering money or free rent so the tenant can deal with construction on their own.
Why should the investor pay for modifications to the retail space? It's the standard … and investors want to draw in tenants that will stay for 5 or 10 years, or longer.
Remember, if you're not ready yet to take on an entire shopping mall, working with a syndicator is always an excellent way to dip your toes into retail.
To dive into ALL the details, listen in for access to Michael's special report on retail investing. He covers the HOW and WHY of retail real estate in depth.
Listen to experts!
You can't fake 30 years of expertise.
Our mission is to find subject matter guides who know what they're talking about and can educate our audience … YOU.
Michael Flight is a great example of someone who walks the talk. He is an expert in this area … and we hope your curiosity about the retail market has been piqued.
For more wisdom from experts, check out our Future of Money and Wealth video series … or meet some of the best minds in the investing world at our annual Summit at Sea™.
---
More From The Real Estate Guys™…
The Real Estate Guys™ radio show and podcast provides real estate investing news, education, training, and resources to help real estate investors succeed.
---
Love the show?  Tell the world!  When you promote the show, you help us attract more great guests for 

your

 listening pleasure!
Freedom Fest is a crazy collection of different mindsets and ideas … and that's why we make it a point to attend as often as we can.
In this episode of The Real Estate Guys™ show, we talk to two fellow Freedom Fest attendees about their thoughts on the economic and political realities of the world we live in.
These two guests have earned the right to have an opinion … and today, they'll help us understand their thoughts on the bigger picture and how that picture affects YOUR investing business.
You'll hear from:
Your thinking-ahead host, 

Robert Helms

His crashing co-host, 

Russell Gray

Legendary investor

Jim Rogers

Finance pro

Peter Schiff
---
Listen
---
Subscribe
Broadcasting since 1997 with over 300 episodes on iTunes!
---
Review
When you give us a positive review on iTunes you help us continue to bring you high caliber guests and attract new listeners. It's easy and takes just a minute! (Don't know how? Follow these instructions).
Thanks!
---
Why YOU need to understand the economy
Peter Schiff has taught us that economics and politics are intertwined. Policy effects the economy … and vice versa.
There's a lot happening in the wider economic world that affects investors on Main Street. Realizing that has affected our decisions as The Guys … from the events we attend each year to the way we structure our annual Summit at Sea™.
Friends and mentors like today's guests help us understand the economic systems at work in the U.S. and around the world … and how those systems affect what happens in the financial headlines.
Speaking of headlines, you won't hear these gentlemen very often in mainstream financial media because they don't fit the narrative the media wants to tell … which is that an upward trajectory can continue forever.
As we know, anything involving money follows a cycle of ups and downs … and we're in the midst of the longest economic recovery EVER.
There's no doubt that at some point, we WILL hit a downturn. But there is good news … those who prepare for impact can thrive, even during bad times.
Words of wisdom from Jim Rogers
Legendary investor Jim Rogers co-founded the Quantum Fund with George Soros.  
We were honored to talk to him about what it takes to be an investor in changing times.
"You have to be open to change," says Jim. To anticipate future changes, you have to realize the world WILL change. And it takes work, he says.
So how can we prepare? "When everyone's exuberant, you should be worried," Jim notes. "That means they're not thinking."
(Hint, hint: consider the current market.)
Jim has written several books. His most recent is called A Gift to My Children.
Although Jim didn't originally want kids, he found out he was wrong once he had his own children. These days, he is always thinking of what he wants to teach his kids.
That's what the book is about … the lessons he has learned in investing and in life, for his kids … and yours.
We also asked Jim for his thoughts on cryptocurrencies. He said, "Blockchain is going to change everything we know."
That means a lot of people being put out of business … but it will also CREATE a lot of new businesses. So don't worry.
We can translate that same idea to the broader economic world. You've got to go through a downturn to get to an upturn.
Jim reminded us that the Chinese word for crisis, weiji, means both danger and opportunity.
Speaking of China … that's where Jim lives. He decided to move to the other side of the world to make sure his children grew up speaking Mandarin … they're now fluent.
"China's going to become the next great country," he says.
Peter Schiff offers a voice of reason
We also enjoyed chatting with financial guru Peter Schiff. He has attended every Freedom Fest except one … and that was because his child was due.
Before the '08 financial crash, Peter was a voice of reason. He maintained that the economy wasn't great … everyone just thought it was.
The booming economy pre-crash was based on a bubble of appreciation, consumption, and inflated prices. People were deceived because it seemed like good news was around every corner … so they weren't prepared for the bubble to pop.
As opposed to the bubble in '08, our current bubble hasn't provided boosts to the large majority of people, says Peter. We've just barely reached pre-recession levels.
So, why do these economic bubbles happen? It's a result of what Peter calls "stag-flation" … stagnation PLUS inflation.
Subscribers to Keynesian economics believe unemployment causes inflation, so the idea that employment AND inflation could rise at the same time seemed impossible.
But inflation is caused by an expanding money supply, not expanding prices.
And the thing that keeps prices in check is the supply of products. Having a lot of stuff bolsters a strong economy and keeps a lid on pricing.
Scarcity is what leads to high prices.
Inflation in the 1960s happened because of policies from earlier decades, says Peter … high spending, high levels of borrowing, and the government's decision to go off the gold standard.
According to Peter, today's monetary policy is MUCH WORSE than anything that happened in the 60s and 70s.
And our economy is less secure … so we can't just raise interest rates when things get bad.
Everybody is exposed, says Peter … because everyone has more debt and interest rate risk than ever before.
The Fed doesn't want to think massive inflation is possible. "But it's the problem you don't see coming that gets you," Peter notes.
The next crisis "will be bigger and will be worse."
Peter talks tariffs and trade wars
People are excited about tariffs on China … but they shouldn't be, according to Peter. "We derive the most short-term benefit from trade," he says. "We have the most to lose."
The problem is not the federal deficit … it's the economy. When deficits pile up, we destroy our wealth, and right now we have HUGE trade deficits because of our fiscal policy.
We also have tax and regulatory codes that make American businesses less competitive.
But trade deficits offer us two BIG benefits.
First, we are getting a ton of REAL products … and it costs us nothing, because we can produce or borrow those dollars out of thin air.
Second, when the Chinese recycle those dollars, they buy U.S. treasury bonds.
So trade deficits mean prices are lower and interest rates are lower.
If Trump is successful on tariffs, Americans will have higher prices, higher interest rates … and a lower standard of living.
Tariffs "will make us the losers in the short term," says Peter. They'll also exacerbate any recession that happens.
We talked with Peter about one more thing … why investors should consider gold and international assets.
When we spoke, gold and silver prices were down. "That's the flip side of optimism," Peter says. "Optimism is not buying gold, because people usually buy gold when they're worried, and people aren't worried right now."
"When no one is worried is when YOU should be worried," Peter says.
Gold is more valuable now than it was in 2011, says Peter … but it's also cheaper.
He told us there's tremendous potential in gold mining stocks, as well as international assets.
Investors should look for where money will go when it flees the U.S. … and try to invest there before the economy crashes and there's a stampede.
Remember, you can make 10 times the amount you invest … but you can never lose 10 times the amount. You can only lose what you put in.
For more from Peter, check out the Peter Schiff Podcast.
Get educated
Peter and Jim have a different way of looking at the world … and that's a good thing.
If you're learning some of their concepts for the first time, we wouldn't be surprised if you're a bit lost. That's okay.
We encourage you to keep seeking out knowledge and multiple perspectives … so you can make informed decisions and be prepared for the future.
One great resource to consider is our Future of Money and Wealth video series.
We realized our conference speakers had a WEALTH of information to offer … so we decided to share it with YOU. This video series is great for beginners and long-time investors alike.
Remember … you can't take effective action without education!
---
More From The Real Estate Guys™…
The Real Estate Guys™ radio show and podcast provides real estate investing news, education, training, and resources to help real estate investors succeed.
---
Love the show?  Tell the world!  When you promote the show, you help us attract more great guests for 

your

 listening pleasure!
This summer, we spent time at events like Freedom Fest and the Red Pill Expo … where we bumped into some of our mentors and friends … folks like Peter Schiff and Robert Kiyosaki.
It's not by accident we keep running into the same people. These folks all have the same desire … to read between the lines and find the TRUTH about what's really happening in the world. And they don't jump to conclusions.
Robert Kiyosaki has helped us see both sides of the story for decades. This time around we chat with him about his views on the financial system, fake teachers, and the importance of real assets.
In this episode of The Real Estate Guys™ show you'll hear from:
Your very real host, 

Robert Helms

His faking-it co-host, 

Russell Gray

Best-selling financial author

Robert Kiyosaki
---
Listen
---
Subscribe
Broadcasting since 1997 with over 300 episodes on iTunes!
---
Review
When you give us a positive review on iTunes you help us continue to bring you high caliber guests and attract new listeners. It's easy and takes just a minute! (Don't know how? Follow these instructions).
Thanks!
---
Get a REAL education
We spoke with Robert Kiyosaki at Freedom Fest. "I come to learn," he says.
Freedom Fest and similar events … like the New Orleans Investment Conference … are like a mental gym. "They challenge the way I think," says Robert.
That's one reason educational events are so important (like our Future of Money and Wealth webinar series, which features talks by Robert and many more financial gurus).
REAL education is more than just listening to the salespeople. It's getting outside your cocoon and seeking out new information.
Invest in your PASSION
One idea Robert thinks is really essential in the investing business is to invest in what you love and enjoy. "I do think real estate is the best," says Robert … that's why it has been his bread and butter for years.
But maybe avocadoes are your passion … in that case, perhaps you should consider investing in an avocado farm.
You should always do your due diligence and work with a good financial planner … but investing in your PASSION will always be more successful than investing in something you're "meh" about.
REAL assets, REAL money, and REAL teachers
"We don't have a prayer as long as we're working for money," says Robert. He believes investors should steer away from money … in favor of REAL assets.
Investors should also surround themselves with REAL professionals … those who've done their research and know what they're talking about.
A lot of people are in trouble because they're learning from FAKE teachers, says Robert … people who don't have a real conception of cash flow.
Two other things investors should be aware of … FAKE money and FAKE assets.
Be wary of a monetary system that isn't backed up (by gold, for example), and don't rely on traditional assets, Robert advises.
If you're doing everything "right" … working a 9-to-5 job, putting money in your 401k, investing in stocks … you're being screwed by the system, says Robert.
SMART investors have to learn to work WITH the system.
For more on FAKE versus REAL, check out Robert's upcoming book FAKE, which will be released as an entirely digital series.
REAL talk about our financial system
Central banks control paper money … and that's dangerous, says Robert. He cites people like Jim Rogers, who believes we're headed for the worst crash yet because we have an abundance of printed money and debt.
"Tragedy follows printing money," says Robert.
But it doesn't matter how bad the system is … what matters is the actions YOU take. We like to say BE the Fed … don't BEAT the Fed.
That means figuring out how to make the most of our financial system … knowing the tax laws and figuring out how to make them work for you.
"The next collapse will look like something we've never seen before," says Robert.
But investors don't have to be scared … if they prepare for the inevitable BEFORE it happens.
We talked with Robert about digital currencies, like Bitcoin. "Gold and silver were here before us and will be here forever," says Robert.
But investors need to look at real assets (like property and gold), cybercurrency, AND paper money when they're investing … because they're the three big components of our current monetary system.
Smart investors work to figure out what is real and lasting.
For more from Robert Kiyosaki, read the classic book Rich Dad Poor Dad … if you haven't already. And check out the Rich Dad Radio Show.
A REAL financial expert
Robert has been studying the financial system forever. He remembers the history of money and has watched the financial system change.
As we often say, "Those who fail to remember history are doomed to repeat it."
You HAVE to understand financial fundamentals and the structure of our financial system before you can read the news and really SEE between the lines.
Like Robert says, a crash is highly likely … we can't predict WHEN it will happen, but we CAN hedge against the eventuality of it.
Get educated … so you can stay on top of the wave when the tsunami comes.
---
More From The Real Estate Guys™…
The Real Estate Guys™ radio show and podcast provides real estate investing news, education, training, and resources to help real estate investors succeed.
---
Love the show?  Tell the world!  When you promote the show, you help us attract more great guests for 

your

 listening pleasure!
No doubt you've heard Facebook's stock face-planted recently. But just in case, here's the whole gory story in just three headlines over five days …
Facebook stock hits record high ahead of earnings – MarketWatch 7/25/18
"Investors … continue to shrug off … gaffes … with privacy and security … Chief Executive Mark Zuckerberg … said … the company has not seen an impact on the company's top line."
Facebook's stock market decline is the largest one-day drop in US history
– The Verge 7/26/18
"Facebook's market capitalization lost $120 billion in 24 hours."
Facebook's stock set to enter bear-market territory after third straight decline – MarketWatch 7/30/18
"The stock has now fallen 22% from its record close … on July 25."
Of course, if you're a real estate investor this may seem like only a moderately interesting side story buried in all the news flying across your screen.
And maybe that's all it is.
Then again, maybe there are some things to be gleaned from this epic implosion … even for real estate investors.
Lesson 1: Just because everyone else is … doesn't mean YOU should
Your mom probably taught you that. But it's good investing advice too. It's never smart to be late to an equity party … or late leaving.
The so-called FAANG stocks (Facebook, Apple, Amazon, Netflix and Google) are the "must have" stocks for … just about EVERYONE.
The problem is popular assets often get bid up well past their fundamental value … as speculators jump in hoping to ride the upward trend for awhile …
… and hoping to be fast enough to get out before the trend turns.
Of course, hope isn't a very good investing strategy.
Lesson 2: Don't ignore problems just to keep hope alive
Notice the quote about investors continuing to shrug off bad news … ignoring the obviously developing problems at Facebook.
So when Zuckerberg comes out right before the bad news … even as Facebook's stock was heading to a record HIGH … and says the problems aren't affecting the top line …
… investors apparently chose to believe him, … and not heed the clues in the news that clearly showed Facebook was headed for stormy seas.
Now, investors are suing Facebook and Zuckerberg for misleading them.
But investors should also look at the big picture, and consider the motives of these who claim as is well.
Remember this classic assurance from the world's foremost banker?
"Importantly, we see no serious broader spillover to banks or thrift institutions from the problems in the subprime market."
– Federal Reserve Chairman Ben Bernanke on May 17, 2007
Just a year later the financial system all but imploded.  But the danger signs were there …
Peter Schiff and Robert Kiyosaki were warning people. Most didn't listen.
We didn't. But you can be SURE we listen today.
Lesson 3: Momentum is a condiment … not a meal
With real estate, sustainable profit is all about the income.
Sure, it's great when things get hot and people want to pay MORE for the SAME income.  But at some point, the numbers don't make sense.
You can bad fundamentals and invest primarily because "it's going up." But when momentum fades, prices snap back to fundamentals.
If you're on the wrong end of it, it's painful.
Of course, if you see it coming, you can cash out via refinance or sale, and store up some dry powder for the soon-to-be-coming sale.
Lesson 4: Trends and indexes are interesting, but the deal's what's real
We have a big, diverse audience … so we talk about big picture stuff. It's important to see the big picture.
After all, every asset you own is floating in a big sloshing economic sea.
If you're not aware of weather patterns and watching the horizon, you might not see storm clouds and rough waters forming.
But investors make money in EVERY kind of economic environment, so it's not the conditions which dictate YOUR success or failure.
It's your attention to being sure each individual deal YOU do makes sense.
That means the right market, product type, neighborhood, financing structure, and management team.
Keep the deal real … and have plans for what you'd do in a variety of economic situations …
… so when conditions change you're not caught unaware and unprepared.
"The time to repair the roof is when the sun is shining."
– John F. Kennedy
Lesson 5: Train wrecks in stocks can be tee-up for real estate
This is our favorite.
It's not that we take joy when the stock market reveals its true character … but we know it's a wake-up-and-smell-the-coffee moment for many Main Street investors.
As our friends Chris Martenson and Adam Taggart recently pointed out …
… if you take the FAANG stocks out of the stock indexes, the highly-touted stock index returns would have been NEGATIVE.
It's hard to diversify when you you're exposed to the hot stocks everyone's piled into … directly or indirectly.
So as Main Street investors come to suspect the disproportionate influence just a few arguably overbought stocks have on their TOTAL net worth and retirement dreams …
… history says people's hearts turn home to an investment type they instinctively understand and trust. Real estate.
So for those raising money from private investors to go do more and bigger real estate deals, a stock market scare can make it easier for your prospects to appreciate what you're offering them.
Lesson 6: Do the math and the math will tell you what to do
Very few paper asset investors we've ever met actually do the math.
They either buy index funds based on trends and history, and don't realize most are exposed to the same small group of hot stock everyone owns …
… or they buy stocks based on a hot tip, a gut feeling, or a recommendation from someone they think is smarter than they are.
But real estate math is SO simple to understand and explain.
And when you can quickly show a Main Street paper investor how a 15-20% annualized long-term return on investment real estate is quite realistic … with very moderate risk …
… real estate is the CLEAR winner.
Even a modest 3% per year price appreciation on 20% down payment (5:1 leverage) is 15% average annual growth rate.
Add to that another 2% or so a year in amortization … paying down the loan using the rental income … you're up to about 17% annualized equity growth.
Toss in another modest 3-5% cash-on-cash and some tax benefits and you're pushing 20% annualized total return pretty fast.
And that's just bread-and-butter buy-and-hold rental property.
There are all kinds of specialty niches and value-add plays which allow active investors to goose returns …
… or for a syndicator to put a lot of meat on the bone for their passive investors … and still take a piece for doing the work.
Lesson 7: Monitor your portfolio for weak links and over-exposure
Lots of paper investors who didn't even know they were exposed to Facebook are finding out the hard way …
… just like when we didn't realize our whole investing and business model depended on healthy credit markets.
So be aware …
When you're overly exposed to a critical factor like interest rates, credit markets, a tax law, a specific industry or employer, or even a currency or financial system …
… you run the risk that a single unexpected event can take a BIG bite out of your assets.
And while you might not be able to fix everything right away, the sooner you're aware of the risks, the sooner you can start preparing to mitigate them.
Until next time … good investing!
---
More From The Real Estate Guys™…
The Real Estate Guys™ radio show and podcast provides real estate investing news, education, training, and resources to help real estate investors succeed.
Beauty is in the eye of the beholder … and in real estate, an appraisal is what gives you the unbiased, third party opinion on a property.
Appraisals happen whenever a lender is involved in a transaction, but that's not the only time you'll need or want an appraisal.
We'll examine the three ways appraisers can evaluate a property, why you shouldn't accept an appraisal as gospel truth, and how you can use an appraisal to SAVE money on your next deal
In this episode of The Real Estate Guys™ show you'll hear from:
Your valuable host, 

Robert Helms

His admiring co-host, 

Russell Gray
---
Listen
---
Subscribe
Broadcasting since 1997 with over 300 episodes on iTunes!
---
Review
When you give us a positive review on iTunes you help us continue to bring you high caliber guests and attract new listeners. It's easy and takes just a minute! (Don't know how? Follow these instructions).
Thanks!
---
Understand what an appraisal is
Nearly everyone who has purchased a property has dealt with an appraiser. In most all cases involving a lender, an appraiser is involved.
A lender is one of several parties interested in the value of a property. The seller, buyer, and lender all have an interest in knowing about value for different reasons.
But, an appraiser has no vested interest in a property's value, making them the neutral third party. However, even though they are neutral, it's good to keep in mind that their appraisal is an opinion of value.
While lenders are often interested in an appraisal to check out the value of the home versus the loan, it's a FANTASTIC tool for investors, too.
Appraisers can determine the value of a property based on future use. Depending on what improvements or changes an investor plans to make, the value of a property changes.
So, why would you need to understand valuation?
To secure a loan
To evaluate a deal
To understand your portfolio's value
An appraisal doesn't only happen when evaluating or completing a real estate deal. It's a way to understand your portfolio and properties at any point along the way.
Decode the jargon
An appraisal has a very specific purpose. Its job is to solve a problem: what is the highest and best use for this? That's the challenge.
Appraisers in many countries use the same methods and standards to solve this problem. The Appraisal Standards Board (ASB) develops, interprets, and amends the Uniform Standards of Professional Appraisal Practice (USPAP).
The appraisal report is created using a combination of three methods:
Sales comparison method.

Look at similar properties and what they've sold for recently.

Capitalization approach (income approach).

This is the value the property based on the income it generates. What are people renting for right now? Where else could they go locally? In some cases, there aren't many comps to look at, so the income a property is currently generating might be more appropriate.

Summation approach (Cost segregation approach)

. Look at the income from the property and ask: What would it cost today for the land, construction, and development? This is a way to appraise a large, one-off or unique building.
The appraisers job is to look at the value based on these approaches and to weigh them properly.
How to use an appraisal report
Since appraisal reports are a third-party opinion of value, they aren't set in stone, and shouldn't be taken as the gospel truth.
Once you know what goes into an appraisal report, you can think critically about them and extract the parts that are useful.
And, it can be a valuable tool for negotiation.
In some cases, if an appraisal comes back LOWER than the offered price, it's appropriate to go to the seller and start with that valuation in the negotiations.
Or, if you're planning to go in on a deal with someone else and need to split the property value later, an appraisal is that neutral party that provides the numbers.
As with any expert, appraisers have a WEALTH of knowledge, and it's worth learning a little about their craft. Some appraisers have some impressive niches, including airports, commercial buildings, and even haunted properties!
If possible, try to be on-site for an appraisal and learn what the appraiser is looking for. All of this information feeds into your education and foundation on how to improve properties to get the best bang for your buck … especially in a refinance or a sale.
Appraisals are a valuable tool for an investor. Whenever possible, be sure to spend the money on an experienced, well-respected appraiser. Then, when you get your report, understand the value AND the limitations of a report as you make your important investment decisions!
---
More From The Real Estate Guys™…
The Real Estate Guys™ radio show and podcast provides real estate investing news, education, training and resources to help real estate investors succeed.
As real estate investors, we're always looking toward tomorrow. We've had a long, sustained recovery since the market crash in 2008. Many indicators show the economy is on the right track … the stock market is up, unemployment is down, and the dollar is strong.
So, what could be the problem?
We'll talk about what we've learned since 2008 and how we've changed the way we look at the economy AND the financial system.
Learn how you can repair your financial roof now while the sun is still shining so when the next downturn comes, you'll be in better shape to protect and grow your wealth.
In this episode of The Real Estate Guys™ show you'll hear from:
Your weather-any-storm host,

Robert Helms

His fair-weather co-host,

Russell Gray
---
Listen
---
Subscribe
Broadcasting since 1997 with over 300 episodes on iTunes!
---
Review
When you give us a positive review on iTunes you help us continue to bring you high caliber guests and attract new listeners. It's easy and takes just a minute! (Don't know how? Follow these instructions).
Thanks!
---
Inspecting the financial foundations
From the outside, the economy looks like it's in good shape. But, just like when you're evaluating a house, it takes an expert to understand what shape the foundation is in.
While it's easy to look at the structure and assume everything is going well, a failure to inspect the foundation could cost you dearly.
One of the most important things we learned from the 2008 market crash is the difference between the economy and the financial systems it's built on.
In order to do that, we knew we needed top-notch inspectors. We changed who we hung out with and started to learn from economic experts outside of real estate.
They taught us about the cracks in the foundation and how we could better prepare for economic downturns. Because while we didn't see the scope of the crash, there were experts who did!
Through serious study, we've learned that this is something that anyone can learn.
So, how did the investors who weathered the storm in 2008 do it? And how can we all be better prepared for next time?
Digging into debt
Our financial system is built on debt. The amount of debt on corporate and government balance sheets is staggering.
When consumer and business confidence is high, everyone borrows to consume more. Eventually, this leads to too much leveraging and over-allocated capital. And the higher the boom, the bigger the bust.
The Federal Reserve has tools in place to help smooth some of the dramatic rises and falls. When the economy slows, they lower interest rates to free up lending. As recovery builds, they raise rates to tighten and restrict lending.
For individual investors, one of the biggest problems was that our portfolios were built for perpetual sunshine. And while the next crash won't necessarily look the same, there are plenty of similarities.
Shoring up your investments
Learning from the past means you'll be in a better position to profit from the next downturn. Don't let the good economic numbers lull you into doing nothing. Use the good times as a wake-up call!
Don't spread your equity too thin.

Make sure your deals make sense on paper and that you aren't lowering your standards. The bigger your portfolio, the more careful you need to be and the fewer mistakes you can make before a market downturn tumbles all your holdings.

Keep cash on hand.

Don't over-rely on your credit lines for liquidity.

Have your foot near the brake.

Keep an eye on your assets, credit, and future deals. There's no need to panic, but be cautious and thorough.

Consider having some properties paid for in cash.

If you have a property without a loan, it won't be a target of or subject to the swings of the market.

Acquire recession-resistant real estate.

Look for properties in the middle of the market where there's nearly always demand. Also consider niche investments like long-term storage, luxury properties, or assisted living opportunities.
If you're looking for a fantastic primer on the financial system, how it is the foundation for the economy, how to recognize the warning signs of a downturn and how prepare for it, check out our video series The Future of Money and Wealth.
We captured some of the best and most relevant information from expert financial minds in 20 sessions you won't want to miss. The information in this series is a head start into understanding the underpinnings of the system and how to build and protect your wealth in a changing economy.
To learn more, send an email to future [at] realestateguysradio [dot] com.
---
More From The Real Estate Guys™…
The Real Estate Guys™ radio show and podcast provides real estate investing news, education, training and resources to help real estate investors succeed.