If you're an American, unless you've been in a coma or living under a rock, you know the United States just had one of the most energetic mid-term elections in quite some time.
The day after, both sides are disappointed … and both sides are claiming victory.
One of the advantages of being older is we've seen this movie before.
In our younger days, when elections didn't go our way, we thought it was the end of the world.  Today, not so much.
It doesn't mean we don't care.  We do.  And certainly, politicians and their policies have a direct impact on our Main Street investing.
But it's in times like these we're reminded of the beautiful, boring stability of real estate.
Because while all the post-election drama and speculation plays out, people still get up and go to work and pay their rent.
And though the Trump-train just got slowed … like Barack Obama before him, big chunks of his agenda got pushed through early … and are likely here to stay for a while.
In other words, it doesn't look like Obamacare or the Trump tax reform will be repealed any time soon.
More importantly, investors of all stripes … paper and real … now know what the lay of the land is for the next two years.
Early indications (based on the all-green dashboard of Wall Street) reveal there's cash on the sidelines waiting to see what happened … and now that gridlock is the answer… money is pouring into everything.
We know that sounds counter-intuitive.  But while political activists push change … too much change too fast makes money nervous.
Investors and entrepreneurs need to make decisions about long-term risk and reward.  And when the world is changing too fast, those decisions are harder to make.
Way back in the lead-up to the 2010 mid-terms, we penned this piece about a concept we call "healthy tension."  Just change the team colors and it's just as applicable today as it was back then.
The point is that money and markets like gridlock.
At this point, from an investing perspective, it doesn't really matter if any of us like or dislike what happened … politically.  It's done.
Now we all just need to decide what it means to us and how to move forward … because life goes on.
So bringing it all back to Main Street …
We're guessing all the great Trump-tax reform benefits for real estate investors… from bonus depreciation to Opportunity Zones … are here to stay.
And as we said just a week ago …  there's probably a lot more money headed into real estate.  Nothing about this election appears to change that.
So gridlock inside the beltway means stability on Main Street.
Sure, it might be a little boring.  But real estate investors are used to boring.  And when it comes to long-term wealth building … boring is good.
Until next time … good investing!
More From The Real Estate Guys™…
The Real Estate Guys™ radio show and podcast provides real estate investing news, education, training, and resources to help real estate investors succeed.
---
Love the show?  Tell the world!  When you promote the show, you help us attract more great guests for 

your

 listening pleasure!
In the swirling sea of capital that makes up the global economic ocean we all invest in …
… big fund managers are pay close attention to a variety of factors for clues about the ebb, flow, and over-flow of people, business, and money.
Right now … it seems like a BIG wave of money could be headed into real estate.
Of course, compared to stocks, these things aren't simple to see and track.  And they're even harder to act on.
Stocks are easy … if interest rates fall and money floods into stocks, you just buy an index fund and enjoy the ride.
Just remember … the dark side of easy and liquid is crowded and volatile.
So unless you're a seasoned trader, trying to front run the crowd to both an entrance and exit in stocks can be a dangerous game.
But real estate is slow.  It's inefficient.  It moves slowly.  There's drama.
And yet, the BEAUTY of real estate is its messiness.  Embrace it.
So here's why we think more money could be flowing into real estate soon …
Opportunity Zones
We'll be talking about this more in the future, but the short of it is the new tax code creates HUGE incentives for current profits from ANYTHING (including stocks) to make its way into pre-identified geographic zones.
According to The Wall Street Journal,
"U.S. is aiming to attract $100 billion in development with 'opportunity zones'…"
"could be 'the biggest thing to hit the real estate world in perhaps the past 30 or even more years' …"
 Private Equity Funds
 Another Wall Street Journal article says …
"Real estate debt funds amass record war chest"
"Property funds have $57 billion to invest …"
Pension Funds
This Wall Street Journal article indicates BIG pension funds are getting into the game too …
"Big investors like the California teachers pension are backing real-estate debt funds …"
One reason savvy investors watch economic waves is to see a swell building … so they can paddle into position to catch a ride.  It's like financial surfing.
Time will tell where all these funds will land, but it's a safe bet it won't be in smaller properties.  MAYBE some will end up in residential mortgages, but don't count on it.
So what's the play for a Mom and Pop Main Street investor?
Start by watching the flow …
We'll be watching the markets and product types the money goes into.
Then we'll be watching for the ripple effect … because that's probably where the Main Street opportunity will be.
For example, if money pours into a particular geography, it's going to create a surge of economic activity … especially if the funds are primarily used for construction.
But we'd be cautious about making long-term investments in any place temporarily benefiting from a short-term surge … so it's best to look past the immediate impact.
Think about the long-term impact … which is a factor of WHAT is being built.
Fortunately, major projects take many months to complete … so they're easy to see coming IF you're paying attention.
We like to plug into the local chamber of commerce to track who's coming and going in a market place … and why.  The local Business Journal is also a useful news source to monitor.
The kinds of development that excite us include factories, office buildings, industrial parks, and distribution centers.  Those mean local jobs.
We're less excited about shopping centers, entertainment centers, and even residential and medical projects.
Because even though they mean jobs too … they don't DRIVE the economy.  They feed off it.
Of course, we're not saying those things are bad … but they should reflect current and projected growth … not be expected to drive it.
Hopefully, developers are doing solid market research and are building because the local population and prosperity can absorb the new product.
Then again, when money is aggressively pumped in, sometimes developers get greedy … and areas get OVER-built.
So don't just follow the big money.   Be sure you understand the market.
Watch for the over-flow too …
Sometimes money moving into a market creates prosperity only for some … and hardship for others.
Silicon Valley is a CLASSIC example.
As billions flood into the market through inflated stock prices, many people get pushed off the back of the affordability bus.
But even though it's hard for those folks, they end up driven into adjacent markets which are indirectly pushed up.  It's overflow.
That's when you see headlines like these …
Boise and Reno Capitalize on the California Real Estate Exodus –Bloomberg, 10/23/18
"Sky-high housing prices in the Golden State bring an echo boom—and new neighbors—to other Western states."
Sure, in Silicon Valley's case, the flow of money is cheap capital pouring into the stock market and enriching tech companies … and their employees.
But it doesn't matter which door the money comes in when it flows into a market.  That's why it's best to look at ALL the flows into a market.
And when the flow of capital drives up investment property prices in a market (depressing cap rates), even investors will overflow into secondary markets in search of better yields.
The lesson here is to watch the ebb, flow, and overflows as capital pours into both the debt and equity side of real estate through Opportunity Zones, private equity funds, and increasing pension fund allocations.
You never quite know how the market will react, but you can be sure it will.
The key is to see the swell rising early so you can start paddling into position to catch the wave.
We do it by looking for clues in the news, producing and attending conferences, and getting into great conversations with the RIGHT people.
We encourage YOU to do the same.
Until next time … good investing!
---
More From The Real Estate Guys™…
The Real Estate Guys™ radio show and podcast provides real estate investing news, education, training, and resources to help real estate investors succeed.
---
Love the show?  Tell the world!  When you promote the show, you help us attract more great guests for 

your

 listening pleasure!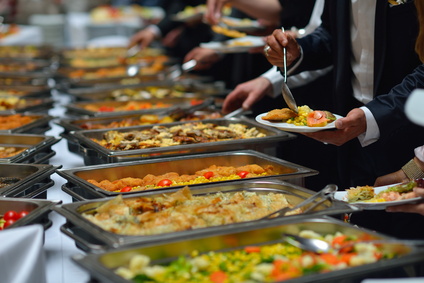 Sometimes when you go to a buffet, you try a little of a lot of different things….then you go back and LOAD UP on what you REALLY like.
In case you haven't noticed, we're really enamored of partnerships.  In our business and investing lives, we do almost everything through partnerships.  We just think it's one of the fastest, most fun and effective ways to get things done.
So while we were busy at Freedom Fest 2014 (which was awesome as usual…watch for some great interviews coming soon!)…we decided to dig into the archives and re-release one of our most popular episodes from earlier this year.
You can see the original broadcast blog here.  It's got some great commentary about the timeless principles of putting together powerful partnerships.  So even if you read it before, it's probably worth a review.  And if you've never read it, then be sure to check it out.
But since we have your attention, here are some timely thoughts on why NOW is the time to get moving on putting together partnerships to accelerate your investing.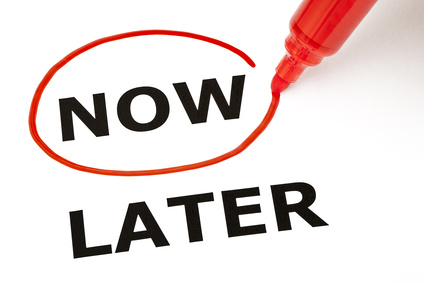 Not So Tiny Bubbles
The stock market is raging.  Real estate is on the rise.  Bonds are remarkably solid (that's why interest rates are low).   Food and energy are climbing.  Oil, in spite of reduced demand and increasing supply, is holding steady.  Even gold is eking out a slow comeback.  In other words, measured in dollars, things are looking up.
That's what happens when trillions of dollars are created to save banks from their derivatives folly.
There are a lot of different directions we could go with this (and boy, are we tempted), but the main point is that the Fed's efforts to bolster balance sheets at any expense is working.  At least for investors…for the time being.  It's still not stimulating growth in jobs, wages, consumer debt and spending, or business investment.  But Wall Street is LOVIN' it!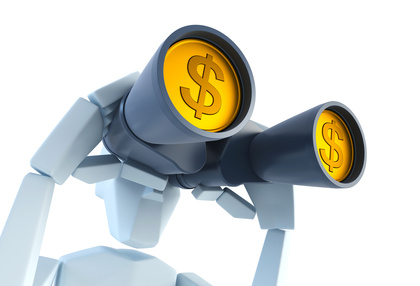 Combine this with the BIG wave of baby boomers crossing over into retirement, and there's a LOT of investment capital looking for a home.
And it may sound crazy, but banks don't want the money because it creates a high maintenance liability for them.  Besides, they can get all the money they need from the Fed at no interest.
So until borrowers show up in droves (loans are ASSETS to the bank) to offset the deposits (which are liabilities to the bank), banks aren't chasing depositors.  When's the last time you were offered a free toaster to open an account?  They want you to BORROW, not deposit.
Besides, banks aren't paying any interest.  Bond yields are anemic.  That is, investors put up a lot of principal for very little yield.  Investors are STARVING for yield.
So investors are turning to stocks in spite of the obvious bubble.  Dividend paying stocks are probably the best play, but when stocks are so high, it's hard to find good yields without taking too much principal risk.
YOU are the Solution
Real estate has healed from the black eye it got in 2008.  But even so, there are still great markets where nice properties can be acquired for less than replacement costs.  A real estate bubble may be coming, but it's not here yet.
Mortgage rates are low.  Tenant population is strong and growing.  That means you can grab the assets at discount prices, lock in cheap long term financing (short the dollar), and service that debt with the rents from a growing population of renters.
But paper investors have no idea how to do real estate.  It's messy, scary and mysterious.
YOU can offer investors your knowledge, connections, time and hustle.  They put up all or most of the money.  You find the deals, manage the details, and make it all happen.  Investors NEED you MORE than you need them.
Context vs Content
Robert Kiyosaki talks about this a lot, and it's really important if you're trying to figure out how to go from solo operator to investment company CEO.
Most solo operators focus almost exclusively on content.  They know, or think they need to know, how to do everything from plumbing to property management.  They work 24/7, have white-knuckle grip control on every detail, and can't help anyone but themselves.
For the solo operator, there's no light at the end of the tunnel, except to sell it all, buy bonds or carry back their equity, and retire.  Then they become part of the army of investors starving for yield.
To go big, the emphasis needs to be more on context.  What needs to be done and why, and not so much on how.  "How" is important, but better left to your team of technical advisors, vendors and staff.
It takes a different skill set to operate an investment company.  Many solo operators struggle to make the transition.  It's done by changing the paradigm, then focusing on building the team.
The Great News…
It's worth it.  By involving other people, you can do more faster.  You create jobs for team members and vendors.  You create better profits for more investors.  Most of all, you serve the communities you're operating in by providing real estate for people to live, work or play in.
The World Needs You
There are people who don't produce enough and have to rely, all or in part, on others for their needs.
The majority of people only produce enough to take care of themselves.  There's nothing wrong with that, except that the world needs more.
A few exceptional people find ways to create abundance.  They build companies and portfolios that serve lots of people.  Obviously, the world needs more of these people.  And one of the fastest ways to become one is to learn how to put together partnerships to do more faster.
If you're already one of those people, thank you!
If you're not, then we hope you choose to take the steps necessary to become one.
It starts with learning how to put together partnerships, which is the theme of this re-released episode of The Real Estate Guys™ radio show.
Listen Now:
Want more? Sign up for The Real Estate Guys™ free newsletter!
Don't miss an episode of The Real Estate Guys™ radio show!  Subscribe to the free podcast!
Stay connected with The Real Estate Guys™ on Facebook!
The Real Estate Guys™ radio show and podcast provides real estate investing news, education, training and resources that help real estate investors succeed.