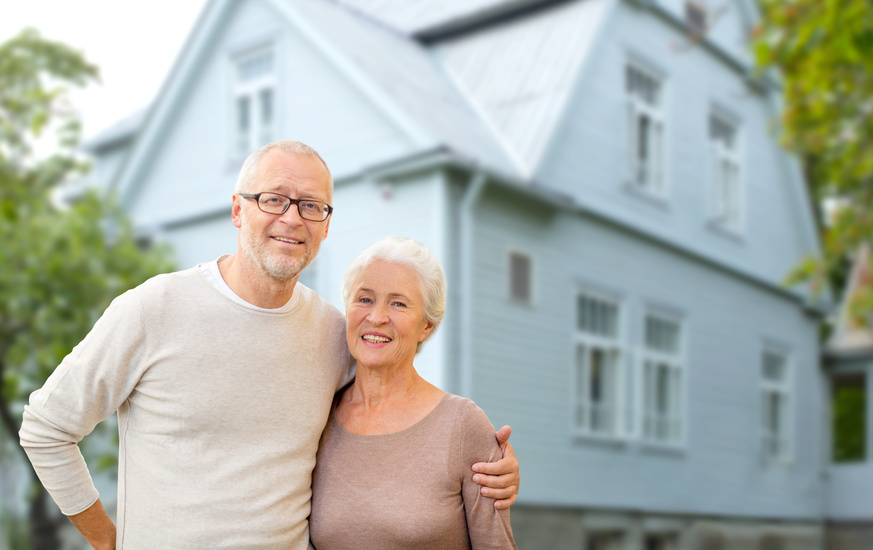 Real estate is like surfing … it's all about riding the waves. 
Smart investors catch a big wave early and hold on for a long ride … and one of the biggest economic waves in history is happening RIGHT NOW. 
It's all being driven by baby boomers. No matter what phase of life the boomers glide through, the businesses that serve them prosper. 
Over the next two decades, the baby boomers hit senior status … and senior-centered industries are set to boom along with them. 
One industry we've got our eye on … healthcare … really, the place where healthcare and real estate meet. 
We're visiting with a seasoned real estate entrepreneur about how investors can ride this particular wave through residential assisted living homes. 
 In this episode of The Real Estate Guys™ show, hear from:
Your booming host,

Robert Helms

His waving co-host,

Russell Gray 

President, CEO, and Founder of RAL Academy,

Gene Guarino
---
Listen
---
Subscribe
Broadcasting since 1997 with over 300 episodes on iTunes!
---
Review
When you give us a positive review on iTunes you help us continue to bring you high caliber guests and attract new listeners. It's easy and takes just a minute! (Don't know how? Follow these instructions).
Thanks!
---
Get rich in a niche
Not all real estate investments are created equal. 
One of the things that drives demand is demographics. As a real estate investor, who are you going to serve … and how profitable can it be?
The old adage goes, "Get rich in a niche."
Today we're talking about a niche that has demographics firmly on its side … which means potentially years of profit for investors like YOU. 
We're diving into senior housing. 
A new approach to senior housing 
Gene Guarino is president, CEO, and founder of RAL Academy … and our go-to guy in the senior housing sector. 
"Everybody's going to get older and eventually need some kind of assisted living," Gene says. 
With aging baby boomers moving our way, senior housing and assisted living is a great niche to be in. 
It works nationwide … and baby boomers are living longer. 
And senior housing is a pretty wide niche. It covers everything from 55 and over communities to hospice care and everything in between. 
Gene's niche within a niche is somewhere in the middle. 
Gene caters to older seniors … typically in their 80s or 90s …  that still want independence but need some help with their daily living activities. 
Right now 4,000 people a day are turning 85 years old. That's 120,000 people a month and more than 1.4 million a year. 
Not all of them need assisted living, but hundreds of thousands of them will … and there's no room at the inn, so to speak. 
One of the biggest misconceptions we need to break is that assisted living is a three-story building with elevators and a common kitchen. 
"What we do is take a single family home in a residential setting. Not a big box facility, but a home," Gene says. "You could literally be living next door to it, and you wouldn't even know it."
Gene and his team take a home in a nice neighborhood and do a little bit of conversion, get it properly licensed, and hire an expert staff.
And the payoff can be enormous. 
Think about it. You might have 10 seniors in a home each paying $4,000 or $5,000 a month. The net profit from this setup is significant. 
A home that might rent for $2,500 or $3,500 a month to a single family now rents for somewhere around $30,000 a month. 
These homes offer a moderate amount of care. The seniors living there don't need skilled nursing help … but they do need some basic help. 
So, senior housing is really in two parts … the real estate side and the business side. 
How you can get involved
The beauty of senior housing is that there are multiple ways to get involved. 
You may have real estate investors who want to own one of these homes … but they don't want to be involved on the business side. 
Or you may have some individuals who don't have the funds to purchase one of these homes … but they are ready and willing to be involved in managing the day-to-day operations. 
Most people don't realize when they walk into an average business that the business owner behind the counter doesn't own the real estate. 
Someone else owns the building and leases it to the business. The business is making money … but the real estate owner and everybody in between is making money too. 
Senior housing means you can own real estate, lease it to an operator, and get it up to twice the market rent with a long-term, low-impact tenant. 
"The key to this transaction is to find a tenant first," Gene says. "Find an operator you can lease the residential assisted living home to." 
There are many reasons to find your operator before you find your property … the primary being taking their suggestions on potential home locations. 
The time is now
So what's the end game? Gene says his students have found multiple profitable strategies from investing in senior housing. 
The first is acquiring multiple homes and then selling them off as a portfolio to a larger conglomerate. 
Another approach is to simply hang on to the properties over the years making really good cash flow and giving the property an opportunity to go up in value. 
Lastly, you can build your own brand and business into something that you can eventually sell as a branded package. 
No matter what you do, Gene says the time is now. 
"Business is good now, and it's getting better and better and better. And once the spike from the baby boomers hits, it's just uphill from there for the next 20 years," Gene says. 
So, to get in position to ride this wave, there are a couple of ways to go. 
You can either passively invest in the real estate with an operator … or you can learn the business side of residential assisted living. 
"I wish there was a training like the one that I give people that I could have attended," Gene says. "It would have saved me so much time, effort, and money."
We always say that the best way to learn is to learn from the people who are already doing what you want to be doing. Through RAL Academy, Gene is enabling investors to do just that. 
Gene's trainings take place over three full days in Phoenix, Arizona. On the second day, students load up and visit some of Gene's operating homes in the area to see what senior housing looks like firsthand. 
To learn more about RAL Academy and opportunities that lie in senior housing … listen in to our full episode. 
More From The Real Estate Guys™…
The Real Estate Guys™ radio show and podcast provides real estate investing news, education, training, and resources to help real estate investors succeed.
---
Love the show?  Tell the world!  When you promote the show, you help us attract more great guests for 

your

 listening pleasure!
The winds of change are swirling like a tornado … even if they're outside your personal horizon at the moment.
That's why we stay up on the lookout perch … watching for clues in the news and shouting out what we see … so you have time to make smart moves.
A couple of things popped up that we think are noteworthy for real estate investors …
Private Equity is Moving in on Single-Family Rentals – NREI Online 2/4/19
"In the past, individual investors owned more than 80 percent of single-family rentals. Since then, the number has fallen significantly."
"…individual landlords have been increasingly marginalized by big institutional investors."
"When banks started to foreclose on mortgages, institutional investors swooped in, leaving individual landlords with new, outsized competition."
If you're an active Main Street individual investor, you know inventory is hard to find in major markets … and it's even harder to make the numbers work.
Of course, the article's author runs a crowdfunding platform, so his implied solution is to join the crowd and invest in a bigger deal.
While we agree with the premise of going bigger, crowdfunding is only a solution for small-time passive investors because of government imposed limits.
So if you're passive and want to go bigger, you need a better answer.  More on that in a moment.
But if you're an active investor, then what?
Starting your own crowdfunding platform is a heavy lift.  You need tech, special licensing, and a crowd.  None are cheap or easy.
So how can an active Main Street investor compete, when the big boys are marginalizing the little guy?
You'll need to find a way to go big and invest outside the box.
For us, that comes in two forms …
First, perhaps the best way for an active Main Street real estate investor to go big is to syndicate private capital.
It's like crowdfunding … without the crowd or tech.  It's still work, but doable for a Main Street individual.  In fact, we know MANY are doing it.
And for passive investors who need in on bigger deals without arbitrary limits, and want to be more than just a face in a crowd or number on a spreadsheet …
…. investing in syndicated private placements opens a world of opportunity.
So the synergy between active and passive Main Street investors should be obvious.  That's why it works.
When it comes to investing outside the box …
… it's REALLY important to pay attention to developing trends … and then paddle quickly and get in position to catch a wave.
For example, there's a huge demographic wave known as the baby boomers.
You've probably heard of it. 😉
Boomers are getting old.  So real estate niches that cater to seniors is a hot sector … in both residential and commercial.
If you're a passive investor, you can invest in a senior housing REIT, a crowdfunded big box project, or a privately syndicated residential facility.
They each have pros and cons.
But right now, margins on residential facilities are pretty fat.  That's because the big boys are playing at the big box level … for now.
When we speak at Gene Guarino's Residential Assisted Living Academy training, we point out … big money won't ignore fat profits forever.
Big money's already moving aggressively into single-family homes … bidding prices up and squeezing out late-to-the party individual investors.
Those who saw the big boys coming and paddled into place early are riding a nice equity wave.
This could easily happen with residential assisted living.  So it's a bit of a land grab right now.  The good news is there's .
That's just one way to invest outside the box.
Another is to pay attention to economic trends and migration patterns.
Think about it …
As big players gobble up inventory in major markets, smaller investors … and eventually big money … will migrate outside the box into secondary markets.
For example, though Dallas is still a solid single-family market … deals are few and far between.
It wasn't always that way.  When we started going to Dallas 10 years ago, it was the front end of a real estate boom that's been GREAT for early adopters.
Today, markets like Kansas City, Salt Lake City and Cleveland are on our radar … each for a different reason, but they're variations on a theme.
These markets have affordable price points with strong cash flows for investors.
They're also attractive to Millennials (another important demographic to watch) who've been priced out of primary markets.
But it's not just the young and cash-strapped who move for financial reasons.
There's another important economic trend we're watching closely, and it's alluded to in this Washington Examiner article …
Cuomo's woe: More taxation means more out-migration
Caution:  This is an opinion piece and you may not agree.
But the point is high-earners are leaving New York to escape high taxes they can no longer deduct from their federal tax bill.
This Bloomberg article elaborates …
Cuomo Blames Trump Tax Plan for Reduced New York Tax Collections
"Governor says wealthy New Yorkers are giving up residences …"
"…leaving for second homes in Florida and other states …" 
Once again, these trends are easy to see coming, watch develop, and then act on … BEFORE they pick up a lot of steam.
We've been excited about Florida for some time … and this whole tax thing just makes it better … especially for nicer properties.
So here's the point …
We got a HUGE wake-up call in 2008 … and it wasn't any fun.  But those lessons help us see trends and opportunities early instead of late.
The key is to pay close attention to clues in the news …
 … then get around REALLY smart people who can help you understand what you're seeing … so you can act decisively.
Because if all you are is aware, but you don't act … you might as well watch game shows.
But when you see a trend and have the right relationships, you can identity opportunities and take effective action quickly.
Everyone's smart in hindsight.  But can you see the future?
Until next time … good investing!
More From The Real Estate Guys™…
The Real Estate Guys™ radio show and podcast provides real estate investing news, education, training, and resources to help real estate investors succeed.
---
Love the show?  Tell the world!  When you promote the show, you help us attract more great guests for 

your

 listening pleasure!
The Silver Tsunami is coming. That's right. It's no secret Baby Boomers are retiring and entering a new phase of life, and looking for an alternative to traditional assisted living facilities.  
In the third episode in our Profitable Niches series, we explore the world of residential assisted living homes.
We chat with leading national expert and President of Residential Assisted Living (RAL) Academy, Gene Guarino, about this compelling investment opportunity, and four of his students who are successfully investing in this space.    
In this episode of The Real Estate Guys™ show you'll hear from:
Your happy-to-assist host, 

Robert Helms

His in-need-of-assistance co-host, 

Russell Gray

RAL Academy President

Gene Guarino

A few of Gene's star students,

Sherry Ellingson and Rocky McKay, Loe Hornbuckle, and CJ Matthews
---
Listen
---
Subscribe
Broadcasting since 1997 with over 300 episodes on iTunes!
---
Review
When you give us a positive review on iTunes you help us continue to bring you high caliber guests and attract new listeners. It's easy and takes just a minute! (Don't know how? Follow these instructions).
Thanks!
---
An explosive demographic with specific needs
So much of real estate is about understanding specific demographics and their needs. All around the world, and especially in the United States, there is a massive population that has created business opportunities through every season of their lives … baby boomers.
Baby boomers are retiring in droves, and they aren't too far away from not being able to live independently anymore. Unlike generations before them, boomers (in general) are adamant about not living in an institution or hospital. They want to live in a home and have a social life.
That's what makes residential assisted living homes such a fascinating investment niche. This specific demographic and a unique financial model means more CASH FLOW than a typical single-family home investment.
Gene Guarino is the leading expert in this investment niche. As president of the Residential Assisted Living (RAL) Academy, he teaches investors everything they need to know to get started.
"It all starts with education. Get educated first. If you don't, you'll most likely go out, make mistakes, and bang your head against the wall," Gene says.
We're all about education for effective action. So, we sat down with a few of Gene's star students to learn about their experiences and what advice they have for other investors.
Building your brand from the ground up
Sherry Ellingson and Rocky McKay are business partners who attended Gene's class several years ago.
"We kept hearing about senior living," Sherry says. "We both have parents who are going to be entering into this category before long, and after taking a look at some of the current options in our area we thought, 'You know, we could do this a little bit better.'"
Rocky and Sherry first acquired an existing assisted living facility that needed some updating. The property is 10 beds with jack-and-jill baths and lots of places for residents to be able to visit with friends and family. The goal is to have residents feel at home and have a happy, safe place to make their own.
How do they attract tenants? Case workers from hospitals and rehab centers refer potential residents and their families to placement agents who find out what they are looking for in an assisted living facility.
Then, the agents take them on tours and show refer them to various home options. That's why a good reputation is so important.
"The reputation of a home is attached to the owner, so your focus should really be on creating your own reputation and brand from the ground up," Sherry says.
"The demand for a good home is extremely high, and as we provide such an essential service for our residents, it feels like we are doing the right thing," Rocky adds.
For investors just starting in the niche, Sherry and Rocky recommend looking for an existing home and remodeling it into a residential assisted living home. They also suggest having a fixed rent rate with everything included so families can set their budget and not worry about hidden fees.
And don't forget that there is benefit in adding more properties. More residents means the ability to buy supplies in bulk and save even more money on operation costs. Sherry and Rocky hope to have a couple hundred operating homes in the next several years.
Raising capital and expanding your network
After going through the RAL Academy course, Loe Hornbuckle found his passion. Since then, he has opened 40 beds in residential assisted living homes and is in the process of developing an 80-bed facility made up of five homes on six acres as a planned community.
"I look at residential assisted living as a tool to keep people out of nursing homes or institutional environments that may not be right for them," Loe says. "There are a lot of people who are placed inappropriately in those settings."
Even though he was passionate about the type of investment he was making, Loe says he still had a lot to learn when it came to raising capital.
"The first time I raised capital, I put out my business plan, and at the end of the first day my wife found me in the fetal position on the floor. It was harder than I thought it would be," Loe says.
Proper education changed this for Loe. He learned you have to build a network to effectively raise capital. He suggests that RAL investors attend events and conferences so they can meet the many people out there who are willing to help them along the way.
"Your network is everything. When you build your network, you have the power to step into good business like residential assisted living," Loe says.
Syndication and working smarter
As a self-proclaimed real estate addict, CJ Matthews was looking for an investment with good cash flow and without a huge amount of ongoing work. After hearing Gene speak on RAL homes, she knew she had found the perfect niche.
"With residential assisted living, you do the work to set everything up, and then you become the business owner. At that point, someone else can actually run the day-to-day business for you," CJ says.
The biggest advice CJ offers to potential RAL investors is to learn about and apply effective syndication.
"Before learning to syndicate, going out and asking for money felt risky or scary to me, but after I attended the Secrets of Syndication seminar, I knew what I needed to do," CJ says.
When it comes to working with partners, CJ recommends choosing people who have skill sets you don't. That way you can work synergistically and accelerate your success. And don't forget this particular investment niche requires a special touch.
"This space isn't for everyone. You need to love real estate, love making money, love putting in work on the front end, and most importantly have a heart. If you aren't willing to care about these people and making the last years of their lives happy, then this may not be the investment for you," CJ says.
Interested in learning more about investing in residential assisted living? Listen in to the show to hear more from Gene and his students. You can also email us at [email protected], and don't forget that Gene will be cruising with us on our Investor Summit at Sea™. We'd love to see you there!
Listen to other episodes in our Profitable Niches series (like Stacking up Profits with Self Storage or Making Money with Mobile Homes) to step off the beaten path and learn more about other lucrative, but as-yet unexploited asset classes.
---
More From The Real Estate Guys™…
The Real Estate Guys™ radio show and podcast provides real estate investing news, education, training and resources to help real estate investors succeed.
We've been around long enough to see a lot of things come and go … politicians, economic theory … business, social, and investing fads … movements of all kinds …
And the world continues to spin … people work and consume … innovators create … businesses produce … and life goes on.
That's because there's one thing underpinning all of it …
People.
And as long as there are people, there will be an economy … and opportunities to grow and produce wealth by serving their needs.
Sure, when times are tough, it's harder.  Not every business or industry survives. And it's never a level playing field, so get over it.
The rewards go to the people who are best informed, best connected, and most willing to trust their own judgment and act when others hesitate.
One of the keys to success is anticipating what large sub-groups of people are going to want and need … and getting in position early to meet those needs.
Some uber-smart people like Steve Jobs have a nearly superhuman ability to anticipate future needs, create cutting edge products, and literally invent entirely new industries.
We're nowhere near that smart.
That's why we're just real estate guys and not tech guys.  We're more like Forrest Gump than Steve Jobs, Mark Zuckerberg, or Jeff Bezos.
But the right real estate is the perfect wealth building vehicle for average people like us.  It's much more common sense than genius vision.
And real estate investing is primarily based on a very basic understanding of demographics … with a dash or two of economics.
Anyone with even a cursory interest in economics has heard of the baby boomers.  This is the ginormous group of people born between 1946 and 1964.
As the boomers moved through the cycles of life, the businesses which served their needs also BOOMED.  And it's not over yet.
But as you can tell from their birthdates, the boomers are a little long in the tooth.  It's no longer rock n' roll, muscle cars, starter-homes, or mini-vans.
Today, boomers are driving wealth management, healthcare, and leisure industries, to name a few.
So naturally, there's a lot of opportunity in understanding the boomer demographic … and positioning yourself to profit from meeting their current and coming needs.
So here are some ideas for investors who want to ride what's left of the boomer wave for the next couple of decades … 
Senior Housing
Obviously, people need places to live.  But as people age, their needs for housing change.  And even in the senior housing niche, there are different sub-sectors to consider.
Long-time listeners know one of our favorite sub-niches in senior housing is residential assisted living.  It's a space that's gaining attention, but still has a LOT of opportunity ahead.
In fact, we're excited to see commercial real estate consulting firm Jones, Lang and LaSalle (JLL) just launched a semi-annual report on senior housing.
They're responding to growing investor interest in this asset class.
One of the conclusions of their inaugural survey is "the most desirable sub-sector is … independent and assisted living …"
One of our favorite features of this niche is it's not a fad or discretionary expense.  No matter what happens, people will make caring for the elderly a top priority … which means cash flowing your way.
Thanks to our good friend (and Summit at Sea™ faculty member) Gene Guarino for introducing us to this exciting and profitable niche.
Vacation and Leisure
To no surprise, each year at our annual goal setting workshop we find many people have dreams of traveling and vacationing in their retirement.
Boomers are no different … except they're retiring right NOW.  AARP's 2018 Travel Trends report says …
"The percentage of boomers saying they travel to relax and rejuvenate jumped from 38% to 49%."
"Forty-seven percent plan to travel domestically and internationally.  Top choices for going abroad: the Caribbean/Latin America and Europe."
"Sixty-two percent of boomers stay in hotels or motels … over staying in private homes … they prefer the amenities, like concierge and room service, offered at a hotel."
Perhaps obviously, resort properties are another effective way to earn rents from affluent tenants … and a great way to have renters pay for YOUR vacation home.
Best of all, because the tenants aren't in long-term leases, you can enjoy your beautiful property when it isn't rented out.  You've probably never thought that about your C-class apartment building. 😉
Of course, you need to get the market right, especially when talking about Latin America and the Caribbean.
It's no secret we've been … and continue to be … enamored of Belize, and the island of Ambergris Caye in particular.
There are lots of reasons why we love Belize, which we discuss on our field trips, but important factors in picking any resort property market are …
supply and demand dynamic
price to rental income ratios
friendliness to foreign ownership (if non-domestic)
great property management
ease of access (plane flights)
safety
When you get the market and property right, resort property is a really fun and profitable niche.
Syndication
Another of our favorite topics is syndication … for good reason.
More than $30 TRILLION in wealth controlled by boomers.  And there's a HUGE opportunity to help them manage it.
And one of the the biggest need for boomers is to protect their wealth while generating income to live on.
But even with recent increases in interest rates, yields on bank deposits are pathetically low.
And in a rising rate world, bonds can be tricky … because each increase in rates tomorrow means the bonds you buy today lose principal value.
The obvious answer is income property.
The yields are better.  Real estate hedges against inflation. Even prudent use of debt creates very attractive equity growth rates.
The problem is real estate investing is work most boomers don't want to do.  But that's where YOU can help … and create a profitable business for yourself
Demographics Trumps Politics and Financial Engineering
While there are certainly some VERY significant dynamics occurring which may dramatically impact the future of money and wealth (things you should absolutely be paying attention to) …
Ultimately, the basic needs and desires of people drive economic activity and opportunity much more profoundly than anything politicians and bankers do.
The bottom line is we think investors who own properties and businesses which serve basic human needs will be best positioned to survive and thrive in virtually any economic environment.
Until next time … good investing!
---
More From The Real Estate Guys™…
The Real Estate Guys™ radio show and podcast provides real estate investing news, education, training, and resources to help real estate investors succeed.
There are three undeniable certainties in life.
We are born. We live. We die.
We don't have control over the birth and death part, but we can decide how we want to live.
In this episode of The Real Estate Guys™, we have invited Gene Guarino to teach us his secret solution to the age-old problem of, well … aging. Gene won't be sharing secrets about erasing wrinkles, but he will teach us how to invest money wisely by following one undeniable demographic — the Baby Boomers.
Gene has trained thousands of investors and entrepreneurs about how to invest in and operate Residential Assisted Living homes. And today Gene is teaching us how the baby boomer generation can bring a financial boom to your bank account.
Listen in to the show today to hear from:
Your timeless host, 

Robert Helms

His hopefully-on-time co-host, 

Russell Gray

Founder and CEO of Residential Assisted Living Academy,

Gene Guarino
---
Listen
---
Subscribe
Broadcasting since 1997 with over 300 episodes on iTunes!
---
Review
When you give us a positive review on iTunes you help us continue to bring you high caliber guests and attract new listeners. It's easy and takes just a minute! (Don't know how? Follow these instructions).
Thanks!
---
Mums the word
Gene Guarino started looking at his finances and his family a little differently years ago when his mother was getting older and needed more daily assistance.
Typically when families decide to move aging parents into care centers, they think there are only two options:
1) high-end, budget breaking assisted living communities or
2) government-subsidized centers with too many tenants and not enough staff.
When Gene started looking at the big-box care centers, he wasn't too impressed. He wanted his mom to feel at home. He wanted her to feel like she was part of a close-knit community.
And that's when he had his ah-ha moment.
In order for his mom to feel at home, she actually needed to be in just that … a home!
Many assisted living centers for the elderly are large structures housing anywhere from 100-500 residents. This hardly makes it easy to feel connected to your community.
Gene does assisted living differently and he's teaching thousands to do the same.
The waves of change
Gene has a little nickname for the impact the Baby Boomer generation is going to have on just about everything from real estate to health care. He calls it the "silver tsunami."
"You can't argue with the demographics," Gene says. "We are talking a demographic shift that is undeniable. There are elderly citizens in every state. You can make money doing this anywhere."
So what exactly is Gene doing about the silver tsunami?
He invests in regular houses, makes a few key renovations, adds in tenants, staff, and caregivers … and just like that, he goes from landlord to business owner.
The philosophy of Residential Assisted Living appeals to Gene's customers because they feel comforted that grandma or grandpa will be living a normal lifestyle.
And it appeals to Gene's personal philosophy to "do good and do well."
"We always have to remember that our tenant is not actually our customer," Gene says. "Our customer is who we like to call 'Daughter Judy.' In other words, the tenant's children who are looking for a clean, safe, happy home where their beloved parent will be well cared for."
Home sweet home
Care and accommodations are crucial to the business model's success. The average Residential Assisted Living property will house 10-12 residents. Living spaces such as offices and dining rooms can be converted into bedrooms.
Each state has their own rules regarding things like occupancy and structural regulations.
"We have to remember this is a home, not a hospital," Gene says. "So it needs to feel comfortable. An ideal property to convert would be a single-level ranch style house divided into 300 square feet per resident."
Over the years, Gene has found that some areas are better than others for Residential Assisted Living. As with all real estate it's always about location, location, location.
Gene prefers to stay away from HOA neighborhoods because although they can work for the facility, they sometimes cause a little more headache than needed.
"When selecting a location, think about the community," says Gene. "Don't buy the property first with the intent to fill it up. First find your tenants and they will lead you to the prime real estate."
The learning curve
This style of assisted living is new. It's innovative. Gene started traveling uncharted territory, but he's now the expert tour guide anxious to get new recruits onboard.
Each year Gene personally hosts the Residential Assisted Living Academy where individuals can learn the business model, tour properties, and speak to field experts and first-time owners.
This three-day, intensive course benefits the students because they can dive right in to see what life is like as a landlord and business owner.
Once finished with Gene's courses each graduate has the confidence, systems, resources, and support to successfully operate their own Residential Assisted Living business.
Interested in seeing the possibilities for you?
Click here to learn more about Residential Assisted Living Academy Training.
As we like to say … go make some equity happen!
---
More From The Real Estate Guys™…
The Real Estate Guys™ radio show and podcast provides real estate investing news, education, training and resources to help real estate investors succeed.
Bzzzzz …. Can you hear the cross-pollination with some of the best and brightest brains in real estate?
Just like bees, we've been busy spreading ideas, making connections, and getting our minds blown AGAIN and AGAIN.
In this second installment, live from the 15th Investor Summit at Sea™, we share more insights of our stellar faculty members. We hope some of the ideas they share will pollinate your mind, too!
In this episode of The Real Estate Guys™ show you'll hear from our friends and mentors:
Your psyched-at-sea host, Robert Helms
His slightly psycho (about the Summit, of course!) co-host, Russell Gray
Debt and equity expert, Michael Becker
Brand and marketing strategist, Kyle Wilson
The foremost expert in residential assisted living investing, Gene Guarino
Entrepreneur and sustainability champion, David Sewell
Sales legend and international sales trainer, Tom Hopkins
Best-selling personal finance author and guru, Robert Kiyosaki
Active investor and syndication expert, Victor Menasce
Financial strategist and life insurance expert, Patrick Donohoe
Real estate investment expert, Kathy Fettke
Nationally recognized apartment investor, Brad Sumrok
Precious metals expert and host of the New Orleans Investment Conference, Brien Lundin
The "gold guy," rare coins and precious metals expert, Dana Samuelson
Last but not least, the Godfather of Real Estate, Bob Helms
---
Listen
---
Subscribe
Broadcasting since 1997 with over 300 episodes on iTunes!
---
Review
When you give us a positive review on iTunes you help us continue to bring you high caliber guests and attract new listeners. It's easy and takes just a minute! (Don't know how? Follow these instructions).
Thanks!
---
Last man standing: Michael Becker
We call Michael Becker the "last man standing" because he's usually the last man standing … at the bar.
All the rubbing shoulders Michael did gave him a good insight … he remarked that people attend the Summit for its content, but leave with conTEXT. Like many other attendees, Michael felt he came with acquaintances and left with friends.
Although Michael noted that Summit attendees did hear a lot of (truthful) doom and gloom, there's still strategic opportunity out there.
"Everything's local," he told us. If you buy in the right markets and structure your deals properly, you may find the market still holds great potential.
It just takes foresight.
Attending with an open mind: Kyle Wilson
Second-time attendee and faculty member, Kyle Wilson has impresses us with his marketing know-how. Sales and marketing, he told us, is all about seeing what people need and adding value.
Kyle remarked on the pricelessness of the community and relationships he found at the Summit and the information presented.
"I took so many notes," he commented. "You're really smart if you're inquisitive and you want to learn; you're not so smart if you just want to defend your ideas."
Kyle recommends open-mindedness … asking questions and being genuinely curious about how other investors think and work.
The biggest kick: Gene Guarino
Gene is our resident expert in residential assisted living investment.
We think Gene's field is fascinating. It's clear the way the numbers are trending in terms of aging … the elderly constitute the fastest growing segment of the U.S. population.
Clearly Gene's in a field with potential. But he's not in it solely for the money.
"The biggest kick I get is teaching people how to do this themselves," says Gene. He's proud he's taught people all over the country how to provide comfortable, affordable in-home care for the elderly.
Like his company motto says, he's in this to "do good and do well."
Gene shared a remarkable anecdote about his son, who came to his first investor Summit "ready to quit, curl up in a ball, and do nothing."
The Summit, Gene says, changed his life … he went home, read 50 books, and now he's a successful real estate agent.
You've gotta love the transformative power of real estate!
Serious about sustainability: David Sewell
David Sewell runs specialty cacao and coffee farms and is our go-to expert on agricultural investing.
His business philosophy has three pillars:
Economic sustainability. "If you don't make money, you can't stick around to do your thing."
Environmental sustainability. "It's about more than just thinking green … it's leaving nature better than you found it."
Social sustainability. "Get yourself a team."
David shared more insights about his social sustainability model during the Summit. Working with teams of local experts is what allows him to relax on a cruise ship for a couple of days … he relies on his team to keep his business functioning.
Why everyone is in sales: Tom Hopkins
"I truly believe," Tom Hopkins told us, "that if I got out of a plane in a city where I knew no one and started knocking on doors, making calls, and building business, that within 90 days I would have a profit center."
"How?!" You might ask.
Because of the 80/20 rule, Tom would tell you. Which is 80% of people will make 20% of the wealth, and 20% will make the other 80%.
And then there's the super special 5% who put themselves in the right place and accomplish a high degree of wealth because they are superstars and champion salespeople.
"Everyone is in sales," Tom says.
Why? Because sales is simply the ability to communicate and persuade effectively.
And if you doubt you have what it takes, look at Tom. He started with 90 days of college and little knowledge of sales, and within three years he had sold 365 homes in one year.
Tom credits his success to his own hard work … and the mentors he was blessed to find.
"Every person has greatness inside him (or her)," Tom told us. Sometimes it just takes a little nudge from someone else to let that greatness out.
Sales is not a four-letter word: Robert Kiyosaki
We really look up to Robert Kiyosaki, so when he says sales is an essential skill, we listen!
If you've read Robert's books, you probably know his experience. Robert grew up in a home where "sales" was a dirty word and salespeople were seen as the scum of the earth.
When he came back from Vietnam in 1973 and told his mentor he wanted to be an entrepreneur, his rich dad told him he needed to know how to sell.
Robert was reluctant at first … but he came around (eventually). Listen in for his moment of reckoning!
Robert no longer thinks sales = #!?%. Sales = income! And if you don't have income? Well, it's probably because you can't sell.
Successful startups: Victor Menasce
Victor's a Canadian investor and author of Magnetic Capital.
He gave us some wisdom from his newest book, Startupology, which discusses how to transform a startup into a big business overnight.
Sound impossible? It might be, if you go the traditional route. Only about 10% of startups succeed, and even then, it takes on average seven years to reach profitability.
"My advice, if you want to start a startup: Don't do it," Victor told us.
We can hear you saying it now: "Wait! I thought Victor was going to give me the key to success!"
Here's the key … "If you have an idea that could transform the industry, it's better to find an adjacent business that already has revenue and customers. Your chances of success go up by a factor of eight. It's that simple." Bam.
Bringing the kids on board: Patrick Donohoe
"It's your environment and network that shape a lot of who you are," Patrick told us.
That's why this year, he brought his daughter to the Summit. "There's a dynamic that exists when you're confined to one area with the same people for a week." Believe it or not, that dynamic is packed with motivation and stimulation, said Patrick.
Patrick's daughter Megan first read a tiny version of Rich Dad, Poor Dad when she was six … and now she's got a great head start on becoming a successful real estate investor. Just like dad!
Make very, very wise decisions: Kathy Fettke
Kathy Fettke has been educating folks for a very long time about real estate investing. She runs the Real Wealth Network and has been an investor for years.
So we can say she's seen a lot.
If you weren't investing before 2009, "You need to know there's a lot you don't know," Kathy said.
How do you get that knowledge? Talk to people who've been through down cycles!
These days, Kathy looks for guests to feature on her podcast, The Real Wealth Show, who've been investing for a while … at least thirty or forty years, ideally.
Interested in investing now? Kathy offered some advice. In much of the market, she said, we're in the ninth inning … but not all. You have to know which markets are strong.
And you need to be prepared. "It's a very different game when things turn around, and they always do," said Kathy.
"Now is the time to make very, very wise decisions. The market could be very different next year this time."
A good year for apartments: Brad Sumrok
We asked Brad, a guru on multi-family investments, about market cycles right now. He echoed some of the themes we've been hearing from our other faculty.
"If you're looking at the right markets," Brad told us, "there are still opportunities to be found."
It's those secondary and tertiary markets that folks should really be exploring right now, he added.
Precious info on precious metals: Brien Lundin
Brien runs the longest running investment conference in the U.S., the New Orleans Investment Conference. He's also a precious metals expert.
What do precious metals have to do with real estate? There's actually a lot of crossover between both of these tangible assets.
Long-term depreciation of the dollar and other currencies corresponds with long-term increases in precious metal prices (and values of other assets).
We asked Brien about metal market cycles. He told us that buyers interested in using precious metals as their savings plan should look to buy at interim low points, but true investors really have to watch the cycles carefully.
He also gave us the lowdown on getting involved in the early stages with precious metals … by investing in actual mining companies.
This move can give investors "tremendous leverage," Brien says … just don't forget that with great potential rewards comes great potential risks, too.
Politics and precious metals: Dana Samuelson
Dana also specializes in precious metals, particularly coins.
His current take on the metal space? "People buy all the time, but some people are smart and buy the dips."
For his own part, Dana's waiting to see how the new administration will translate. "Things could be choppy right now," he told us.
Dana also explained his enthusiasm for coin collecting. Coins are little pieces of history. As a collector, "the coin you've held in your hands may have been held by Alexander Hamilton, founder of our monetary system." How cool is that?
15 Summits: Bob Helms
We're proud that the godfather of real estate has joined us for every single summit from the very beginning.
Speaking to the Summiteers, he said, "Hopefully the things you've learned have made it worthwhile."
And he gave all of us some words of wisdom … "Invest in yourselves."
Sowing in fertile ground: Russell Gray
Last but not least, Russ recapped his experience for us. The thing he's most proud of? The Summit's young adult program.
We can't think of a better investment than investing in the next generation.
The environment we've been blessed to create as The Real Estate Guys™ is very nurturing, accepting, and open.
We believe sowing the fertile ground of a young mind can really change the course of a young person's life. Now imagine that influence magnified across all the lives each young person will touch!
Every investor who participated in the Summit this year has had a similar chance to make a profound impact … simply by being willing to learn from each other.
We don't know what seeds will germinate from this Summit, but we do know it'll be good.
We have the most amazing Summiteers, faculty and attendees alike. If you didn't attend this year, the only thing missing was you!
Even when people stay still, time doesn't.
So today, one of the largest and most economically powerful demographics…the baby boomers…are living in "empty nests", enjoying or preparing for retirement…and thinking about things like long term care for their parents…and ultimately for themselves.
Of course, every time the baby boomers hit a new economic phase of life, they move markets.
And when they do, smart investors and entrepreneurs find ways to serve those boomers' needs…and earn great profits.
In the studio to talk about another facet of "the silver tsunami"…Assisted Living Facilities:
Your silver-tongued host, Robert Helms
His blowhard co-host, Russell Gray
Special guest, Assisted Living Facilities entrepreneur, Gene Guarino
Ever since Rich Dad Advisors Josh and Lisa Lannon showed us how they turned McMansions into cash flowing addiction recovery centers, we've been fascinated with the concept of combining business with social service with real estate.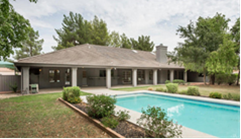 So you can imagine how excited we were when we met Gene Guarino!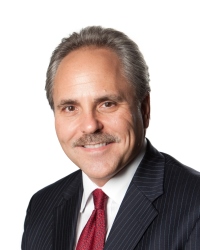 Gene is a Certified Financial Planner turned real estate entrepreneur.  And he's found a very profitable niche converting single family homes into assisted living facilities.
Even better, Gene is a a gifted teacher.  So not only does he know how to make money with assisted living facilities, he's expert at teaching others how to do it too.
The opportunity in assisted living seems obvious…when you think about it.  And once Gene brought it to our attention, the more we think about it, the more sense it makes.
After all, you've got this HUGE demographic of baby-boomers getting older.  And they happen to be the most affluent demographic on the planet.
So the opportunity to help them set up their elderly parents in a nearby home in a nice area…with 24/7 care and a "homey" feeling (versus a "clinical" feeling)…is a great way to get some cash flowing your way.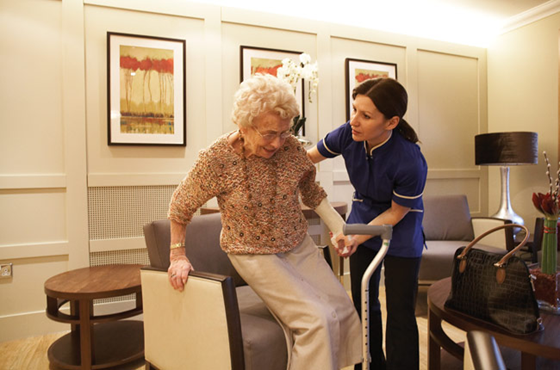 And with high income per "tenant"…and multiple tenants per home…you end up with more than enough cash flow to pay care providers…and end up with lots of extra cash at the end of every month.
So you can make enough money to pay for a very nice home…providing a valuable service to an affluent demographic who can afford to pay you…and have a tenant base who don't abuse your property, typically stay for years and are highly motivated to pay the rent on time.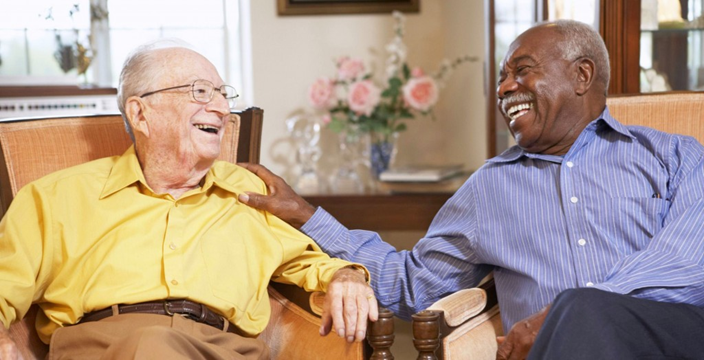 We like it.  And we think you'll like it too.
So listen in to our interview with Gene Guarino.  And when you you're done, be sure to check out Gene's webinar explaining how YOU can turn a single family home into a cash flowing assisted living facility.
Listen Now: 
The Real Estate Guys™ radio show and podcast provides real estate investing news, education, training and resources that help real estate investors succeed.