Real estate investors tend to like low interest rates.  
After all, low rates mean lower payments for the same size mortgage … or a bigger mortgage for the same payments.  Nice.
The current Wizard of Rates is Fed chair Jerome Powell.  And he just showed up on 60 Minutes and told everyone …
"'We don't feel any hurry' to raise rates this year."
Many Fed followers consider this a bit of an about face.
And those who use the Fed's actions as a barometer of economic health and stability are asking what this more dovish stance means.
After all, isn't the motive of low rates to goose a sluggish economy?  So then what's all that healthy economy talk?
Also weird is that just over six months ago, Powell stood at a podium and defended his plan to RAISE rates.
Then two months ago he said, 'The case for raising rates has weakened …"
Last summer, he apparently couldn't see six months ahead … and now all of the sudden he's clear for a year? 
Maybe the answer is here …
Fed Chair Powell: 'The US federal government is on an unsustainable fiscal path'
– Yahoo Finance, 2/26/19
Summit faculty member Peter Schiff constantly reminds us … the economy is addicted to cheap money and Uncle Sam is addicted to spending.
Of course, addicts … and their enablers … sometimes take extreme steps to keep the party going.
So that could mean more money printing … because that's how the Fed keeps rates down.  And as any debt-ridden household knows, lower interest rates help make a giant debt load a little easier to service.
That's probably more important than anyone's letting on.
Because with record corporate, consumer, and government debt … there's a lot of cheap money junkies out there.
So … maybe the Fed's just trying to keep them all supplied?
Of course, we have no way of really knowing what data or philosophy is driving Jerome Powell's decisions.  We just watch and react.
But based on all the green lights flashing across stocks, bonds, oil, and precious metals … it looks like asset price inflation is the bet du jour.
At least for now.
But even though it's party time in the Wall Street casinos, real estate investors need to play the game differently.
We don't have the luxury of jumping in and out of positions on a moment's notice.  Besides, that's not our game.
We're not trying to buy low and sell high.  Real estate investors work to find a spread between the cost of capital and the cash flow on capital invested.
So let's switch from the macro view and get a little closer to Main Street … and glean some lessons from self-storage investors.
But before you tune out, this isn't about self-storage … it's about how real estate investors are reacting to an big influx of capital. 
Because as cheap capital floods any market (niche, geography, asset class) it affects prices and yields.   So sooner or later, investors move around searching for opportunities.
And that's what's happening in self-storage … 
Self-Storage Investors Start Looking at Smaller Markets to Capture Higher Yields
– National Real Estate Investor, 3/11/19
This headline caught our attention because of what the Fed is doing with interest rates.  And as we dug deeper, we found some notable excerpts …
"Investors are being more careful about which assets to bet on …"
" … worried about the number of new … properties …"
 "To avoid competition from new properties coming on-line … buyers have turned their attention to secondary markets …"
" … buyers in overbuilt markets are taking more time to underwrite their deals, double-checking assumptions about future leasing and rent growth."
There's more, but let's stop and process these thoughts …
First, these are lessons investors in ANY income-property niche should take note of.  So it's not just about what's happening in self-storage.
Notice the attention to supply and demand. 
We see lots of rookie real estate investors crunch the numbers of the property … but completely ignore the inventory pipeline of the market.
And of course, there's also the supply of prospective renters in a market.  That's why we also look at population and migration trends.
The article also highlights something we've been talking about for a while …
People, businesses, and investors will "overflow" from mature primary markets into emerging secondary markets in search of affordability.
The danger is getting into an emerging market ahead of a migrating problem.
Think about it …
If investors are moving into secondary markets to find better opportunities than in an over-built market … what happens when builders move in for the same reason?
Cheap money makes building easy.  Developers love it.
But Austrian economists warn of "malinvestment" … when bad investments look good primarily because money is cheap.
All long-term debt needs stable long-term cash-flow to service it.  If supply exceeds demand, and rents and cash flows fall … debt can go bad fast.
So when looking at markets, pay attention to the capacity of market to absorb more inventory without collapsing rents.
Because if you go in with optimistic underwriting (tight cash flow) and supply expands faster than demand and rents fall … you could be in trouble.
That's why self-storage investors are "taking more time to underwrite their deals".  Maybe you should too.
Hot markets can be intoxicating for investors.  It's easy to jump on a hot trend hoping to catch a nice ride …
"Despite these worries … investors keep paying higher and higher prices … relative to income.  Cap rates … are at their lowest point on record."
"They continue to trend lower even though interest rates have begun to rise …"
"There is a tremendous amount of capital chasing yield."
That's what happens when interest rates are low.
Don't get us wrong.  We're not complaining.  We like low-cut interest rates as much as the next guy.  But hot markets can be fickle. 
So the moral of this muse is to stay sober and diligent about your underwriting … and be very wary of using short term money to invest long.
Until next time … good investing!
More From The Real Estate Guys™…
The Real Estate Guys™ radio show and podcast provides real estate investing news, education, training, and resources to help real estate investors succeed.
---
Love the show?  Tell the world!  When you promote the show, you help us attract more great guests for 

your

 listening pleasure!
Will the Fed Raise Interest Rates?
Global stock markets continue to convulse as participants and pundits try to divine whether Janet Yellen will really pull the trigger and raise interest rates.
Our bet is no.  Or if so, maybe by only a quarter point (25 basis points in bank-speak) just to prove the Fed hasn't forgotten how to do it.  After all, it's been about 8 years.
But we think not.
The list of reasons is far too long for this missive, but here's a few:
The Dollar is Too Strong
We're not saying WE think this is bad.  But the people in charge think so.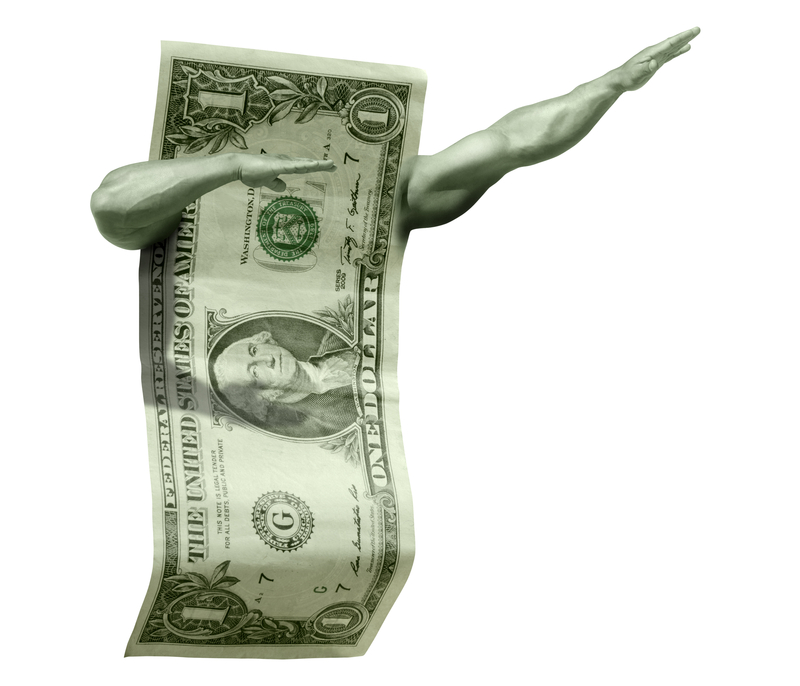 They say a strong dollar makes it harder for U.S. companies to sell exports…because it takes more foreign currency to buy anything denominated in dollars.
And U.S. companies doing business abroad are losing out when converting their foreign sales back into U.S. dollars.  So they say a strong dollar is bad for earnings and stock prices.
Also, a strong dollar means the U.S. government is paying more real interest on all its debt to foreigners.
The goal for a borrower is to receive strong dollars today and pay back weaker dollars later.  It's why policy makers (and real estate investors) like a falling dollar.
A strong dollar is deflationary, which is the polar opposite of what the Fed wants (more on that in a moment…)…though most consumer we know LIKE IT when prices fall.
But when prices on things like houses, cars, stocks, bonds, etc., drop in dollar terms…and those things are being used as collateral, it means the value of the collateral drops.
That forces painful margin calls and creates a temptation for borrowers to bail on the debt.  Just think back to the sub-prime crisis which triggered the Great Recession.  It all started when debt went bad.
And speaking of debt, there's the other major reason NOT to raise interest rates…
Uncle Sam is Drowning in Debt
When interest rates rise, payments go up.  That puts downward pressure on spending, which the financial brainiacs believe is the key to economic expansion.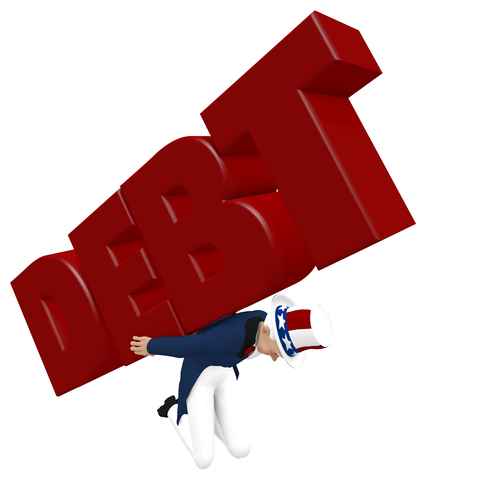 The problem today is that interest rates are SO LOW that even a 25 basis point increase is a substantial percentage increase.
Do the math.
If you have debt at 2% and rates rise by .25% that effectively increases your interest expense (and payment) by 8%.
That doesn't sound like much, but when you're Uncle Sam and you're already paying out $381 BILLION in interest each year…an 8% increase costs an additional $30 BILLION.
Now if interest rates were to rise 100 basis points, say from 2% to 3%, that's a 33% increase…or a whopping $125 BILLION increase in interest payments.
And because Uncle Sam is already running in the red, it's all debt compounded on debt.  Just like using your credit card to pay the credit cards you used to pay the credit cards you used to pay your house payment.
In financial terms, we call this a "train wreck".
Since the last great re-set in the 80's when then Fed chair Paul Volcker jacked rates up to over 20%, the government has gone aggressively into debt and lowered interest rates steadily for three decades.
But now we're at the bottom of the interest rate barrel.
So if you can't lower interest rates to leverage your payments into servicing higher loan balances (just like you do when you refinance your mortgage to a lower rate and keep the same balance …or grow it…while reducing your monthly payment)…
Then the only other options you have is to make more money.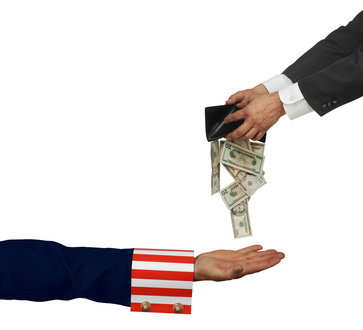 For Uncle Sam, this means raising taxes.  And there are two ways to do this.
The small government faction says lower rates to grow the private sector and take a smaller percentage of a bigger pie.
That is, lower tax rates, which they believe will leave more profits in the hands of entrepreneurs who will use it to expand their businesses (if they can find customers).
Then, when the pie is big enough, the smaller percentage of tax yields more absolute dollars to Uncle Sam.
Go red team!
The big government faction says raise taxes on the entrepreneurs and uber-rich and funnel that money through the government to the poor and middle class.
Then, when those everyday people spend all that money, it will provide customers and profits for the businesses, which will in turn result in even more tax revenue.
Go blue team!
Obviously, these two policies are polar opposites and each one enrages the proponents of the other.
So everyone beats up on each other and nothing gets done.
Go purple team!
BUT…there is another way…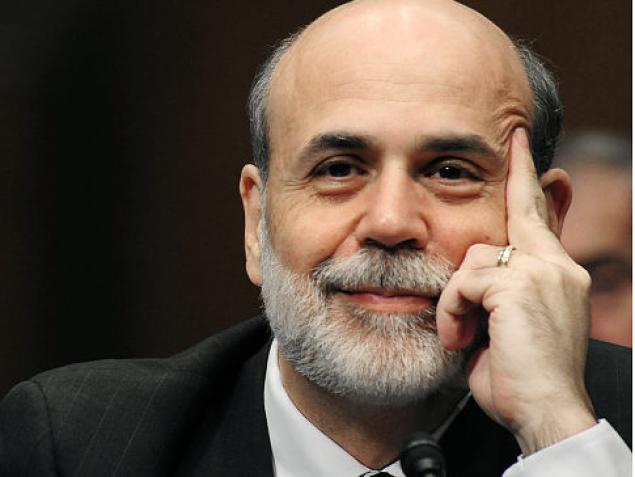 And on November 21, 2002 a guy named Ben Bernanke (who later took over for Alan Greenspan to become the chairman of the Federal Reserve) explained it in a speech before the National Economists Club in Washington DC.
Big Ben said….
"…the U.S. government has a technology called a printing press (or, today, its electronic equivalent) that allows it to produce as many U.S. dollars as it wishes at essentially no cost."
"By increasing the number of U.S. dollars in circulation, or even by credibly threatening to do so, the U.S. government can also reduce the value of a dollar in terms of goods and services, which is equivalent to raising the prices in dollars of those goods and services."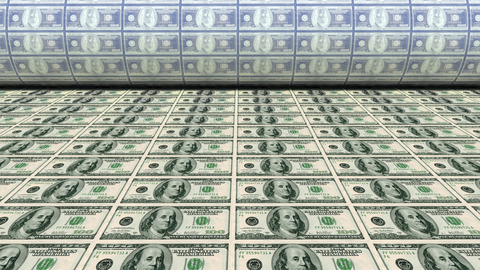 "We conclude that, under a paper-money system, a determined government can always generate higher spending and hence positive inflation."
"…sufficient injections of money will ultimately always reverse a deflation."
Our emphasis.  Always.
And just so you know we don't make this stuff up, you can read the whole thing here.
So we think the Fed will find some excuse to turn the Quantitative Easing (QE) printing presses back on.
But, you say (correctly) didn't they already do QE?  Like, 4 times?  Then why didn't prices rise?
Great observation.
Here's the short of it…and why it matters to real estate investors RIGHT NOW…
The Fed expanded its balance sheet (printed) by about 4 TRILLION DOLLARS since 2008.
Most of the money ended up in bonds (causing bond prices to rise and interest rates to fall)…or stocks (causing stock prices to rise to record levels)…and on banks' balance sheets (as reserves parked at the Fed).
Of course, when you read Big Ben's 2002 comments, he expected the banks to lend.  That's the way all the new money was supposed to get to the market.
But frightened borrowers weren't anxious to take on more debt.  They were inclined to save or pay off debt, rather than spend.
So there's not been a long line of borrowers to lend to.
On the lender side, with the politicians busy POUNDING on the banks (and rightfully so)…banks decided it was safer NOT to loan…except to only the very BEST borrowers.
But now that all the very best borrowers have taken on their fill of debt, Uncle Sam is back to making nice with the banks…hoping to get all the money pushed out into the market.
And guess which sector they're focused on?
Yep.  Real estate.  And it's happening as we head into an election year.  But that's probably just a coincidence.
Check out this headline:
"The government is trying to coax banks back to making mortgage loans to risky borrowers…"
This makes sense because we already have construction lending surging.  But builders can only borrow if they have buyers to sell to.  And most buyers can only buy if they can get financing.
So Uncle Sam can see that the bottleneck in the pipeline is at the street level…where real estate investors like you invest.
All this to say (and thanks for reading to the end) that the stock market gyrations could actually be GOOD for real estate in the mid-term.
When nervous stock investors seek safety, they'll go to bonds and push interest rates down.  Great!  Borrow all you can and lock in LOW FIXED rates.
Make SURE your properties cash flow conservatively and focus on big, affordable markets with low taxes, a friendly business environment, and a diverse local economy.
Some frightened stock investors will pile into real estate…just like they did in 2001 after the tech bubble deflated.  The Chinese already are.
So, we wouldn't be surprised to see a run UP in prices in the near term…which could be a chance to grab some equity and move it to safety…once again taking advantage of increasingly liberal lending.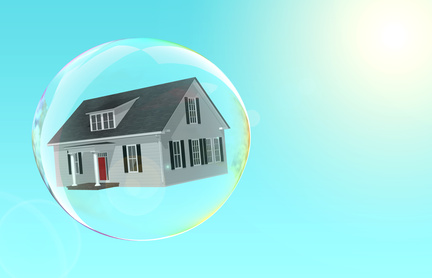 Eventually, the real estate bubble that's beginning to inflate now will "pass a little gas".  Or maybe a lot.
Sure, it will stink.  But it won't kill you if you're prepared to hold your breath and go in and do some bargain hunting.
Meanwhile, as all this unfolds, it's a good idea to continue to watch and prepare.  You can't control it.  But you can roll with it.
Good investing!
The Real Estate Guys™ radio show and podcast provides real estate investing news, education, training and resources that help real estate investors succeed.
Imagine being a passenger boarding the Titanic for its maiden voyage. Today, we all know how that story ended.  But what would you have paid to know what was going to happen BEFORE it happened?  Or at least while there was still time to save yourself and your loved ones?
The US economy has long been considered unsinkable. When the economic waves of the world get choppy, investors worldwide seek shelter in US bonds.  And the US government has been all too happy to sell those bonds and go deeper and deeper into debt.  Today, almost daily we hear about record setting deficits and new debt ceilings.  It's easy to be confused and simply tune out.  There were people dancing on the deck of the Titanic even as it was sinking.  They were too busy having fun.
They say that people who fail to learn from history are doomed to repeat it.  If you thought graduation meant no more studying and no more tuition, you might want to think again.  It's been said that in the history of the world, no economy has survived a 98% devaluation of its currency.  The US is at 95% today.
What does all this mean?  More importantly, what does it mean to you?  MOST importantly, what can you DO about it?
We think the first and most important thing a concerned individual can do is get educated. There are great books, podcasts and seminars available.  One of our favorite teachers is Robert Kiyosaki and the Rich Dad Company.  He's a guy that takes a lot of criticism, but for our money he tells it like it is better than anyone else that is readily accessible to everyday people.  Anyone who threatens the status quo is going to be the target of critics.
We suggest you read his work, listen to his message and ask yourself if it makes sense to you.  The key to your success will be your ability and willingness to research, think and act. Most people will keep dancing on the deck.  As for us, we'll be in Scottsdale on April 30th listening to what Robert Kiyosaki, Mike Maloney and Richard Duncan have to say.
Wealth transfers are nothing new. And Robert Kiyosaki thinks a HUGE wealth transfer is imminent if not underway right now.  If you are concerned (and you should be), then we encourage you to attend this event also.
For us, it's a business decision.  If we invest the time and money and go to the event, the worst thing that happens is that we spend 3 days hearing that these men have to say and thinking about the subject.  Even if we completely disagree, the 3 days of concentrated thought will help us make better decisions.  If we pick up just one of two great ideas that we can act upon, we should easily be able to make enough profit to cover the cost of the event. In either case, we're likely to meet some interesting people – and who knows what opportunities will open up from that?  Our guess it will be more profitable than if we stay at home dancing in the deck.
Mike Maloney says this wealth transfer presents one of the GREATEST OPPORTUNITIES in history. We don't want to to miss it!
We hope to see you in Scottsdale on April 30th.  Click here to join us.
Here's a replay of our radio interview with Mike Maloney on November 18, 2009: