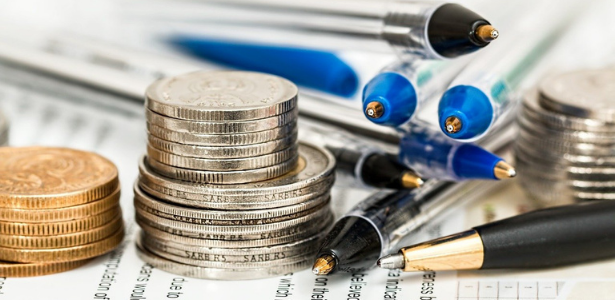 Taxes, politics, and real estate investing might not be as salacious as sex, lies and videotape … but it's arguably just as intriguing.
By now we're sure you've heard all the "outrage" about allegations the United States' Real Estate Investor-in-Chief paid nearly no federal income tax.
This shocks no one who understands real estate or the tax code, but it's sure to rile up those who don't. Call us cynical, but we suspect this might be the plan.
We're not here to pour gas on the fire … or defend or attack any candidate, party, platform, or policy. If we influence you, we hope it's simply towards Education for Effective Action™.
After all, the tax code is a tool available to ANYONE willing to invest the time and effort to learn how to use it.
Of course, you probably already know this.
But this entire debate over what's really in Donald Trump's tax returns promises to push the incredible tax benefits real estate investors have enjoyed for decades …
… right into the mainstream media's crosshairs …
… AND into the focus of nearly every moderately politically cognizant person during one of the most watched election cycles in history.
So before you put on your red, blue or orange face paint and cheer for your team and curse "the enemy" …
… let's consider the potential challenges and opportunities of these unfolding events for all real estate investors … blue, red, green or yellow.
A Main Street Wake Up Call
The tussle over Trump's tax returns is going to wake up a lot of people who have no idea the tax code allows real estate investors to legally reduce their taxes to nearly nothing.
Some will be outraged … at least outwardly. Most rational people will realize Trump didn't write the tax code … he simply used it effectively.
Some people will be angry. Others jealous. Some suspicious.
But we're guessing a big chunk of people will be curious enough to fact check the law … because it's 2020 and they can.
And it won't take long to find the key to tax-free wealth involves real estate.
Further, as more people discover the tax savings is legit and how to do it, we bet a lot of the newly aware will be looking to get in on the action.
Of course, not everyone will want to go out and become a hands-on real estate investor. Many busy and retired people still want the "Wall Street" convenience of passively investing with professional asset managers.
But when they find they can have their cake and eat it too ...
… it could create a surge of interest in real estate private placements or "syndications" …
… and an even better opportunity for real estate syndicators to attract capital.
In fact, one of the most successful alumni of our syndication training has been using the tax benefits of his deals to raise over $200 million in private funds.
Meanwhile, back to the political drama …
Calling Capitol Hill's Bluff
As media fans the flame of tax-avoidance outrage … and opportunistic politicians myopically jump on the trash Trump bandwagon …
… the very politicians who created the tax laws Donald Trump and nearly every other well-advised real estate investor uses to legally reduce tax liability …
… could potentially face a lot of pressure to either defend them (at great political cost) or eliminate them.
In fact, in the first 2020 Presidential debate, Joe Biden claimed he would.
Of course, politicians of all colors are famous for making lots of promises and espousing policies they never actually follow through on.
We'll let you decide which outcome you prefer, and which team is likely to push for it. Vote your conscience.
We're just raising awareness so you can best prepare your portfolio … come what may.
What do we think will happen?
Well, since you asked …
When we look past the two teams on the field and the fiery rhetoric …
… we see a financial system which requires the unrelenting and perpetual expansion of debt.
We've explained this many times in the past, but in simple terms … any system which borrows its currency into existence at interest can ONLY repay by borrowing more.
If that's confusing, just sit and think about it.
If you borrow $100 into existence at 10% annual interest to run your "economy" … no matter where the money ends up at the end of the year … the economy owes $110 (principal + interest).
The obvious problem is there's only $100 in existence. The ONLY way to pay the interest and keep the economy going is to borrow MORE.
Spoiler alert: THAT is (apparently) THE plan. And (perhaps) all the rest is theater.
If this makes no sense to you, that's because it makes no sense.
As we explained in our Future of Money and Wealth conference, it's a faulty, unsustainable system.
Nonetheless, this is the system which was born in 1913 as a result of a secret meeting at Jekyll Island, Georgia. If you don't know the story, it's a great Halloween read.
But because the system is based on debt, the tax law encourages borrowing.
And because the best collateral for loans is real estate, it's no surprise the best tax breaks are with real estate.
As CPA Tom Wheelwright has been telling us for years, the tax code is written to coerce people and businesses to do what the government wants.
And just in case you've heard the argument taxes are necessary to pay for government … there's a different perspective from someone well-qualified to have an opinion …
Click here to read the transcript of a public speech given by a high-ranking Federal Reserve official who admits …
…income taxes are NOT necessary to pay for government… AND the tax code is overtly used to manipulate private sector behavior for political purposes.
So will the tax breaks for real estate go away?
Probably not completely. But some of the best bonus depreciation breaks are already slated to expire soon … unless they're extended to create more stimulus.
We're not waiting around. There's a window of opportunity for real estate investors … so we think the smart move is to grab them while you can.
Until next time … good investing!
Most investors don't really know what it means … or what to do about it …
Real estate investors are more likely to be interested in grading slopes than yield curves. And the Fed's balance sheet? That's REALLY esoteric and boring.
BUT … the Fed is the most powerful and influential financial force in the world … affecting the stock and bond markets (where mortgage rates are set), the economy, and even geo-politics.
The Fed seems to prefer hiding in the shadows …
… except when diverting attention from charts like the one below with cryptic congressional testimony and occasional PR appearances on TV.
This chart shows the Fed's ballooning balance sheet …
The numbers might be too small to read, but they're too big to comprehend … with over $7 trillion of assets (nearly double from just 4 months ago).
You may or may not know what it means, but set that aside right now … and just look at the slow and stable trajectory leading into the end of 2008 …
… and the "big" spike at the beginning of 2009.
Bring back any memories?
We found flipping the chart over helps …
Now, instead of looking like a positive, happy, upward trend … it looks more like the way it felt …
… like you were paddling along on a river until late 2008 when … whoosh! You went into a rough patch of white waters.
Then after a bit of a bumpy ride, you settled into a deep but slow descent into "the eye of the storm" (yes, we just mixed the metaphor) where it seemed stable and trending up.
Then some headwind … you might say your momentum was tapering … and then a little teaser turbulence right before …
WHOOSH!!! Over the waterfall.
This is what it FEELS like for investors riding waves of Fed liquidity via "quantitative easing" (Fedspeak for printing unfathomable amounts of dollars).
Of course, the Fed doesn't really "print" … that's so 20th century.
Here's the official explanation straight from Fed Chairman Jerome Powell's appearance on 60 minutes:
60 MINUTES: Fair to say you simply flooded the system with money?
POWELL: Yes. We did. That's another way to think about it. We did.
*** (ANOTHER way to think about it? What's the first way???) ***
60 MINUTES: Where does it come from? Do you just print it?
POWELL: We print it digitally. So as a central bank, we have the ability to create money digitally. And we do that by buying Treasury Bills or bonds or other government guaranteed securities. And that actually increases the money supply.
Hopefully, that's VERY clear.
The Fed, by their own admission, simply conjures dollars out of thin air and uses them to buy government-backed debt.
Keep this in mind when you're perplexed about why the government not only grows its own debt but seems all too willing to guarantee private debt also.
But don't think about all that too much now. Let's focus on the discussion at hand …
The Fed's balance sheet shows HOW MUCH digital money the Fed conjures out of thin air … as reflected by how much government-backed debt they own.
Think about this …
The Fed creates dollars out of thin air at no cost. At this point, it has no value because it cost nothing to create.
Those fresh dollars only become valuable later when someone who did real work and produced a real product or service is willing to trade their product for those previously worthless dollars.
Doesn't seem quite fair to the person doing real work. But that's a rant for another day.
Of course, the Fed doesn't actually put the money directly into circulation. They loan it to the government, who then must spend it into circulation.
Seems like a pretty good deal for the government. They get to spend lots of money to buy nice things … like votes.
If we didn't know better, we'd be tempted to think the Fed and Uncle Sam have a bit of a racket going.
Nah.
So if the Fed prints dollars for free and then loans them to the government, wouldn't this make them separate parties?
Good catch. Yes, they are. Of course, that's also another rant for another day, and not our point right now.
Today, we're less concerned with who the Fed is … and more focused on what they're doing and what it REALLY means to Main Street real estate investors.
It's a bit more complicated than just interest rates and inflation. Sorry. But it's important because what's brewing isn't your run-of-the-mill financial crisis.
Back to our story …
So the Fed prints money from nothing and lends it to Uncle Sam. But when the government borrows money, who pays it back … and how?
Hint: The Federal Reserve, the income tax, and the IRS were all created at the same time as part of the 16th amendment in 1913.
Why?
Well, it seems there was a financial crisis in 1907, and the politicians and their funders decided to "fix" the situation.
Of course, "fix" is a word subject to interpretation …
"Repair, mend" … OR … "to influence the actions, outcome, or effect by improper or illegal methods".
– Merriam-Webster Dictionary
And since we're quoting …
"Never let a crisis go to waste." 
– Saul Alinsky
"Never let a good crisis go to waste."
– Winston Churchill
"You never let a serious crisis go to waste. And what I mean by that it's an opportunity to do things you think you could not do before."
– Rahm Emanuel
You get the idea. Exploitation of a crisis is a standard operating political principle that's been around a long time. And the consequences often land on Main Street.
And speaking of principles that have been around a long time …
"The rich rules over the poor; and the borrower is servant to the lender." 
Proverbs 22:7
Interesting.
We're guessing you're smart enough to put all that together for yourself. Must be nice to print money out of thin air and buy up trillions in debt.
Meanwhile, back on Main Street …
You don't need to be a rocket surgeon to know you can only extract so much tribute … even at zero interest … before the burden is simply too much.
As we noticed last September, there were signs of severe systemic stress BEFORE the COVID-19 crisis hit.
Now everything is moving much faster … so it's important to pay close attention and be ready to react to both the approaching dangers and opportunities.
Obviously, dollars are nearly free right now. It's probably not a bad idea to grab all you can while credit markets are still functioning.
We're noticing small businesses and commercial properties coming on the market at an increased pace … and with "price reduced!" in the pitch.
That's a clue the crisis sale might be starting.
You also may have noticed precious metals are catching a bid in dollar terms. That's talking head jargon for gold and silver prices are going UP on dollar price.
This indicates more dollar-denominated investors are choosing to keep some liquidity in precious metals versus currency.
This makes sense as every other currency in the world is already at all-time lows versus gold (i.e., gold is at all-time highs in every currency except the dollar).
When the Fed is printing trillions of dollars each year … and Uncle Sam is aggressively putting them into circulation … the historical result is a falling dollar.
And despite what you may hear on financial TV … we think it can be strongly argued this is setting up a perfect storm for leveraged income-producing real estate.
Remember, Wall Street and the TV gurus who promote them believe investing is "buy low, sell high".
But real estate investors think "cash flow" … which is the only reliable source of equity. Income creates real equity.
Meanwhile, strategic real asset investors put it all together into a bigger picture …
Real estate (especially residential) is a sector strongly supported by the most powerful constituencies … politicians, bankers, and voters.
That's a lot of love … and a great place in line when emergency help is doled out.
More importantly, debt is the real investment.
Income property mortgages are essentially a big short of the dollar with a great feature: the income from the property makes the payments.
So while you may not be able to print money like the Fed, using the right real estate debt is pretty close. And …
… the Fed is ALWAYS working on making debtors winners.
And when you use debt to convert real estate equity into precious metals, you have a very powerful shield against a falling dollar.
Yes, it's true the dollar is catching the "best last paper currency standing bid" …
… but the dollar's relative strength against other paper currencies at the same time it's showing weakness against gold …
… is a major clue there's some real-world weakness likely coming for the dollar in the not-too-distant future.
Yes, we know this is a lot to absorb. It's why we keep repeating ourselves.
But rather than getting bored, we hope you're getting inspired to study and prepare. This is a whole new ballgame.
This four-phase cascading crisis is still very early in its life-cycle.
It's not the time to succumb to a short attention span.
We're just winding up a multi-part real estate investing webinar series we're doing for our friends Chris Martenson and Adam Taggart at Peak Prosperity.
The webinar series is called Real Estate Investing for Profit and Safety.  
The first episode, The Case for Real Estate, is nearly two hours long and free of charge.  You can check it out here.  If you love it, share it with your friends.  If not, let us know.
Our theme, which we think is an important one, is how real estate creates RESILIENT wealth when strategically located and structured.
Of course, if you're a seasoned real estate investor … meaning you've lived through at least the 2008 financial crisis … you may already be convinced.
Even if you're in the group who lost a bunch in 2008 (we feel your pain), hopefully by now you've realized there were lots of people who not just survived … but THRIVED.
So obviously, real estate wasn't the problem.
If you're an active or aspiring syndicator, you may find the series useful for explaining to your prospective investors why real estate is an attractive investment vehicle … and the value YOU bring to them by helping them get in the game.
Of course, for anyone who cares about their financial future, the daily news is full of reasons to look for ways to create stability in their portfolio.
Wild stock market price swings … rampant (seemingly systemic) corruption in large financial institutions … highly uncertain geo-political tensions …
… unprecedented levels of government, corporate, and consumer debt … severely underfunded private and public pensions … Social Security …
Yikes. 
So there's a LOT to be worried about … IF you're betting your financial future on fickle and fleeting asset PRICES.
And with "safe" havens like banks and bonds paying very low to no interest for over a decade, many Mom & Pop investors (and their financial planners) have succumbed to "buy low, sell high" as the means for creating spendable cash. 
Think about that.
"Buy low, sell high" is an investment strategy that tempts amateurs into the rigged casinos to compete with the pros.  
Trading also produces commissions for Wall Street, capital gains for the IRS, and cash float deposits for bankers (who lever it up 10-20x for fat profits so they can afford all those big fines).
And the challenge with "buy low, sell high" is it's SUPER volatile and unpredictable.  Unless you're tethered to the news with lightning fast judgment and reflexes, it's easy to be late to enter or exit the party. 
The "solution" offered Mom & Pop investors is to buy trading software to compete with the pros … 
… or "invest for the long haul in a well-diversified portfolio" because the long-term upward (inflationary) "trend is your friend".
Thanks to the Fed's printing press, buy and hold works for boosting your balance sheet.  But it's only PAPER wealth … unrealized gains.  You can't spend it. 
To have real spendable money to live on, folks need CASH.
To get it … and avoid capital gains taxes … they borrow (confident in their paper wealth).
Or they liquidate capital (eating "the golden goose") …. or take on substantial counter-party risk by purchasing higher yielding, riskier bonds.
Of course, if you're a real estate investor, this is all foreign to you.  It's a game you don't play.  But MILLIONS of people do. 
And as baby boomers pile into retirement in a debt-ridden world where low and falling interest rates are a necessity of systemic survival … 
… finding inflation-hedged, asset-backed sources of reliable, resilient, high-yield, tax-advantaged income is the Holy Grail. 
While not perfect, there's nothing better than income-producing real estate to meet this huge and growing need.
Of course, as we often point out, small-time real estate investing is far too troublesome and inefficient for busy or retired folks to take on personally.
That's why we keep beating the drum for the HUGE opportunity for real estate savvy entrepreneurs to get into the syndication business. 
Syndication isn't just about making money.  It's an important industry to help solve some of the most pressing economic problems facing the United States.
In fact, it's SO important that both the Obama AND Trump administrations took bold action to remove barriers and stimulate the flow of capital into real estate syndications.
THAT alone should tell you something.
You may wonder why the mainstream financial press isn't reporting on this. 
But think about it …
How many mainstream financial journalists are real estate investors or syndicators?
Not many. 
And who buys all those expensive ads on mainstream financial programs?
Big Wall Street firms.
But whether there's some grand conspiracy to herd an unsuspecting public into the sheering pens of the Wall Street / banking cartel's casinos …
… or if it's just big money using their clout to buy ads and exposure for their products and services …
… it's clear most Main Street investors don't understand or appreciate the power of income producing real estate to create resilient wealth. 
But if YOU do, then YOU have a BIG opportunity … both as an investor and as an entrepreneur.
So be careful about getting paralyzed by the daily drama of mainstream financial news … especially when it's related to real estate.
After all, most real estate commentary on mainstream news is directed at homeowners and people buying home builder stocks.
But when home ownership is down, prices are high, or builders aren't building and selling as much … it's all GOOD for landlords.
Besides, no matter what happens economically …
As long as there are people, they'll need real estate … for homes, offices, food, and distribution centers to get products to consumers.  And people always needs places to relax, play, and heal.
Your mission is to acquire the skills, knowledge, and relationships to build a resilient portfolio …
… whether you manage only your own investments, invest through others, or create a business to help others take advantage of all that real estate provides. 
Time will tell … but it seems the global financial order is in the process of concurrent major disruptions. 
For some it will be traumatic and chaotic.  For others it will be exciting and profitable.  
The difference, of course, depends on awareness, preparation, and effective action.
And if it all turns out to be a lot of hype over nothing … well, better to be prepared and not have a crisis … than to have a crisis and not be prepared.
Chaos or calm, real estate is a historically proven place to effectively build, protect and pass on real, resilient wealth.  Tell a friend.
Until next time … good investing!
More From The Real Estate Guys™…
The Real Estate Guys™ radio show and podcast provides real estate investing news, education, training, and resources to help real estate investors succeed.
---
Love the show?  Tell the world!  When you promote the show, you help us attract more great guests for 

your

 listening pleasure!
We're just back from yet another EPIC Investor Summit at Sea™.  If you missed it, be sure to get on the advance notice list for 2020.
It's hard to describe how transforming and powerful the Summit experience is.  So we won't.
Instead, today's focus is on the flip side of the Fed's flop on interest rates … in context of the #1 thing Robert Kiyosaki told us he's MOST concerned about.
We recently commented about the Federal Reserve's abrupt reversal on plans to raise rates and tighten the supply of money (actually, credit … but that's a whole other discussion).
The short of it is … there's more air heading into the economic jump house. 
Based on the mostly green lights flashing in Wall Street casinos since then, it looks like the paper traders agree.  Let the good times roll.
Real estate investors care because the flow of money in and out of bonds is what determines interest rates.
When money piles into bonds, it drives interest rates LOWER.
Not surprisingly, as we speak … the 10-year Treasury is yielding about 2.3% … compared to nearly 3.3% less than six months ago.
While a 1% rate change may not seem like much, it's a 43% decrease in interest expense or income (depending on whether you're borrower or lender).
So as a borrower, your interest expense is 43% lower.  Obviously, with record government debt and deficits, Uncle Sam needs to keep rates down.
But as a lender (bond investor) you're also earning 43% less.  And yet, lenders (bond buyers) are lining up to purchase.
That tells us they probably expect rates to fall further and are speculating on the bond price.
But whatever the reason, they're buying, so bonds are up and yields are down.
As you may already know, lower Treasury yields mean lower mortgage rates.  So this headline was quite predictable …
Mortgage Rates are in a Free Fall with No End in Sight – Washington Post, 3/21/19
Falling mortgage rates are bullish for real estate values because the same paycheck or net operating income will control a bigger mortgage.
This purchasing power allows buyers to bid up prices … IF they are confident in their incomes, and IF their incomes aren't being directed towards rising living expenses.
So lower interest rates don't automatically mean a boom in real estate equity.  But they help.  We'll probably have more to say about this in the future.
For now, let's take a look at the other side of falling rates …  the impact on savers and especially pension funds.
Remember, if you're investing for yield, your income just tanked 43% in only six months.  Unusually low interest rates creates problems for fund managers.
During the Summit, Robert Kiyosaki revealed he's VERY concerned about the global pension problem.
Low interest rates are only one part of the problem.  A much bigger part is the demographics and faulty model underneath the pension concept.
The net result is there's a growing disparity between pension assets and liabilities.  And it's not a good one.
Like Social Security, both public and private pensions worldwide are on a collision course with insolvency … led by the two largest economies, the United States and China.
This problem's been brewing for a long time.  But it's a political hot potato and no one has a great answer.  So the can keeps getting kicked.
But we're rapidly approaching the end of the road.  And this is what has Kiyosaki concerned.
Yet few investors are paying attention … probably because it all seems far away and unrelated to their personal portfolio.
However, the pension problem has the potential to affect everyone everywhere.
The reasons are many, but the short of it is the problem is HUGE and affects millions of people.  The pressure for politicians to do SOMETHING is equally huge.
Peter Schiff says the odds of them doing the right thing are very small.
Our big-brained pals say it probably means 2008-like mega money printing and bailouts … except even BIGGER.
So what does all this mean to Main Street real estate investors?
Keep in mind that some of the biggest pension problems are states and local municipalities.  California and Illinois come to mind.
Unlike private corporations, public pensions don't have a federal guarantee.
But even if they did, Uncle Sam's Pension Benefit Guaranty Corporation (PBGC) is in trouble too.
According to this government report, the PGBC will be broke in 2026 …
" … the risk of insolvency rises rapidly … over … 99 percent by 2026." – Page 268
Sure, the Fed can simply print all the money needed to save the PGBC … and Social Security … and more … but at the risk of ruining faith in the dollar.
As we detailed in the Future of Money and Wealth, China's been systematically moving into position to offer the world an alternative to the U.S. dollar.
Will they succeed?  No one knows, but it's yet another story we're paying close attention to.
Meanwhile, unlike Uncle Sam, states and municipalities can't just monetize their debts away with a little help from the Fed.
Of course, we'll bet if the stuff hits the fan, the Fed will "courageously" attempt to paper over it … just like they did with Fannie Mae and Freddie Mac in 2008.
But many observers contend the Fed's recent inability to "normalize" either rates or their balance sheet means they might not have the horsepower.
In other words, it may take MORE than just the full faith and credit of the United States to persuade the world the dollar is still king.
Oil and gold might be more convincing.  Perhaps this explains some of Uncle Sam's recent foreign policy moves?
Of course, that's conjecture FAR above our pay grade.
But until the pension problem becomes a full-blown crisis and federal policy makers attempt to ride in on their white horses …
… cash-strapped states and municipalities are on their own … and likely to do desperate things in their attempts to stay solvent.
Some will adopt policies designed to attract new business and tax revenue.
But we're guessing most will push the burden onto consumers, businesses, and property owners.  That seems to be the way politicians roll.
So when you're picking states and cities to make long-term investments in, pay attention to the fiscal health of the local governments.
And if your tenants are counting on private pension benefits, they may not be aware of 2014 legislation allowing a reduction of those "guaranteed" benefits.
If YOU have any direct interest in private pensions, you should read this page.
You'll discover that plan participants can vote against a reduction. But even if most who vote reject it … if not enough people vote, it can pass anyway.
For retired carpenters in Southwest Ohio, benefits drop on April 1, 2019 … along with their ability to pay you rent.
The bad news is the pension problem is a slow-motion train wreck.  It's rolling over small groups of people a little at a time … but it's building momentum.
The good news is it's slow-motion right now, so  there's time to watch, learn, and react.
But Kiyosaki says it's a big deal that's probably going to get a lot bigger. 
From a real estate investor's perspective, some markets will lose, and others will gain.
Choose carefully.
Until next time … good investing!
More From The Real Estate Guys™…
The Real Estate Guys™ radio show and podcast provides real estate investing news, education, training, and resources to help real estate investors succeed.
---
Love the show?  Tell the world!  When you promote the show, you help us attract more great guests for 

your

 listening pleasure!
Beauty is in the eye of the beholder … and in real estate, an appraisal is what gives you the unbiased, third party opinion on a property.
Appraisals happen whenever a lender is involved in a transaction, but that's not the only time you'll need or want an appraisal.
We'll examine the three ways appraisers can evaluate a property, why you shouldn't accept an appraisal as gospel truth, and how you can use an appraisal to SAVE money on your next deal
In this episode of The Real Estate Guys™ show you'll hear from:
Your valuable host, 

Robert Helms

His admiring co-host, 

Russell Gray
---
Listen
---
Subscribe
Broadcasting since 1997 with over 300 episodes on iTunes!
---
Review
When you give us a positive review on iTunes you help us continue to bring you high caliber guests and attract new listeners. It's easy and takes just a minute! (Don't know how? Follow these instructions).
Thanks!
---
Understand what an appraisal is
Nearly everyone who has purchased a property has dealt with an appraiser. In most all cases involving a lender, an appraiser is involved.
A lender is one of several parties interested in the value of a property. The seller, buyer, and lender all have an interest in knowing about value for different reasons.
But, an appraiser has no vested interest in a property's value, making them the neutral third party. However, even though they are neutral, it's good to keep in mind that their appraisal is an opinion of value.
While lenders are often interested in an appraisal to check out the value of the home versus the loan, it's a FANTASTIC tool for investors, too.
Appraisers can determine the value of a property based on future use. Depending on what improvements or changes an investor plans to make, the value of a property changes.
So, why would you need to understand valuation?
To secure a loan
To evaluate a deal
To understand your portfolio's value
An appraisal doesn't only happen when evaluating or completing a real estate deal. It's a way to understand your portfolio and properties at any point along the way.
Decode the jargon
An appraisal has a very specific purpose. Its job is to solve a problem: what is the highest and best use for this? That's the challenge.
Appraisers in many countries use the same methods and standards to solve this problem. The Appraisal Standards Board (ASB) develops, interprets, and amends the Uniform Standards of Professional Appraisal Practice (USPAP).
The appraisal report is created using a combination of three methods:
Sales comparison method.

Look at similar properties and what they've sold for recently.

Capitalization approach (income approach).

This is the value the property based on the income it generates. What are people renting for right now? Where else could they go locally? In some cases, there aren't many comps to look at, so the income a property is currently generating might be more appropriate.

Summation approach (Cost segregation approach)

. Look at the income from the property and ask: What would it cost today for the land, construction, and development? This is a way to appraise a large, one-off or unique building.
The appraisers job is to look at the value based on these approaches and to weigh them properly.
How to use an appraisal report
Since appraisal reports are a third-party opinion of value, they aren't set in stone, and shouldn't be taken as the gospel truth.
Once you know what goes into an appraisal report, you can think critically about them and extract the parts that are useful.
And, it can be a valuable tool for negotiation.
In some cases, if an appraisal comes back LOWER than the offered price, it's appropriate to go to the seller and start with that valuation in the negotiations.
Or, if you're planning to go in on a deal with someone else and need to split the property value later, an appraisal is that neutral party that provides the numbers.
As with any expert, appraisers have a WEALTH of knowledge, and it's worth learning a little about their craft. Some appraisers have some impressive niches, including airports, commercial buildings, and even haunted properties!
If possible, try to be on-site for an appraisal and learn what the appraiser is looking for. All of this information feeds into your education and foundation on how to improve properties to get the best bang for your buck … especially in a refinance or a sale.
Appraisals are a valuable tool for an investor. Whenever possible, be sure to spend the money on an experienced, well-respected appraiser. Then, when you get your report, understand the value AND the limitations of a report as you make your important investment decisions!
---
More From The Real Estate Guys™…
The Real Estate Guys™ radio show and podcast provides real estate investing news, education, training and resources to help real estate investors succeed.
As real estate investors, we're always looking toward tomorrow. We've had a long, sustained recovery since the market crash in 2008. Many indicators show the economy is on the right track … the stock market is up, unemployment is down, and the dollar is strong.
So, what could be the problem?
We'll talk about what we've learned since 2008 and how we've changed the way we look at the economy AND the financial system.
Learn how you can repair your financial roof now while the sun is still shining so when the next downturn comes, you'll be in better shape to protect and grow your wealth.
In this episode of The Real Estate Guys™ show you'll hear from:
Your weather-any-storm host,

Robert Helms

His fair-weather co-host,

Russell Gray
---
Listen
---
Subscribe
Broadcasting since 1997 with over 300 episodes on iTunes!
---
Review
When you give us a positive review on iTunes you help us continue to bring you high caliber guests and attract new listeners. It's easy and takes just a minute! (Don't know how? Follow these instructions).
Thanks!
---
Inspecting the financial foundations
From the outside, the economy looks like it's in good shape. But, just like when you're evaluating a house, it takes an expert to understand what shape the foundation is in.
While it's easy to look at the structure and assume everything is going well, a failure to inspect the foundation could cost you dearly.
One of the most important things we learned from the 2008 market crash is the difference between the economy and the financial systems it's built on.
In order to do that, we knew we needed top-notch inspectors. We changed who we hung out with and started to learn from economic experts outside of real estate.
They taught us about the cracks in the foundation and how we could better prepare for economic downturns. Because while we didn't see the scope of the crash, there were experts who did!
Through serious study, we've learned that this is something that anyone can learn.
So, how did the investors who weathered the storm in 2008 do it? And how can we all be better prepared for next time?
Digging into debt
Our financial system is built on debt. The amount of debt on corporate and government balance sheets is staggering.
When consumer and business confidence is high, everyone borrows to consume more. Eventually, this leads to too much leveraging and over-allocated capital. And the higher the boom, the bigger the bust.
The Federal Reserve has tools in place to help smooth some of the dramatic rises and falls. When the economy slows, they lower interest rates to free up lending. As recovery builds, they raise rates to tighten and restrict lending.
For individual investors, one of the biggest problems was that our portfolios were built for perpetual sunshine. And while the next crash won't necessarily look the same, there are plenty of similarities.
Shoring up your investments
Learning from the past means you'll be in a better position to profit from the next downturn. Don't let the good economic numbers lull you into doing nothing. Use the good times as a wake-up call!
Don't spread your equity too thin.

Make sure your deals make sense on paper and that you aren't lowering your standards. The bigger your portfolio, the more careful you need to be and the fewer mistakes you can make before a market downturn tumbles all your holdings.

Keep cash on hand.

Don't over-rely on your credit lines for liquidity.

Have your foot near the brake.

Keep an eye on your assets, credit, and future deals. There's no need to panic, but be cautious and thorough.

Consider having some properties paid for in cash.

If you have a property without a loan, it won't be a target of or subject to the swings of the market.

Acquire recession-resistant real estate.

Look for properties in the middle of the market where there's nearly always demand. Also consider niche investments like long-term storage, luxury properties, or assisted living opportunities.
If you're looking for a fantastic primer on the financial system, how it is the foundation for the economy, how to recognize the warning signs of a downturn and how prepare for it, check out our video series The Future of Money and Wealth.
We captured some of the best and most relevant information from expert financial minds in 20 sessions you won't want to miss. The information in this series is a head start into understanding the underpinnings of the system and how to build and protect your wealth in a changing economy.
To learn more, send an email to future [at] realestateguysradio [dot] com.
---
More From The Real Estate Guys™…
The Real Estate Guys™ radio show and podcast provides real estate investing news, education, training and resources to help real estate investors succeed.
Put on your thinking cap.  This one's going to use some brainpower.  But if your investment plans involve money and the future, it's probably worth the effort.
During our 2017 Investor Summit at Sea™, Chris Martenson warned that a financial system dependent on perpetual growth is unsustainable in a world of finite resources.
We'll forego discussing "finite resources", though there's probably a lot of opportunity there.  The New Orleans Investment Conference is a great place to learn more.
For now, let's consider "a financial system dependent on perpetual growth" … one of the most important, yet least understood, concepts about the eco-system we all operate in.
It's simple, yet confusing.  Here it is in two sentences …
When dollars are borrowed into existence, the only way to service the debt is to issue more debt.  If the debt is paid off, the economy ends.
Imagine playing Monopoly and each player starts with $1,500.  With four players, the "economy" of the game is $6,000.  This "start" money comes from the banker.
New money is introduced two ways:
When a player passes Go and collects $200 from the banker … or when a player mortgages a property by borrowing from the banker.
Notice all the money to play comes from the banker.
So let's MODIFY the game ever-so-slightly …
Let's have the banker LOAN the start and payday money to each player at 10% interest per turn.
We still have four players starting with $1,500 each for an "economy" of $6,000.  But at the end of the first round, each player now owes the bank $150 of interest.
(We'll forget about the additional payday loans … it just complicates the math and isn't necessary to make the point)
But borrowing money into circulation creates three (hopefully) obvious problems …
First, there's only $6,000 in circulation.  With total debt of $6,000 borrowed plus $600 of interest owed, it's now IMPOSSIBLE to pay off the debt using only the money in the game so far.
And if the only way players get NEW money is borrowing, this creates a cycle of perpetually expanding debt.
Second, if each player paid ONLY the interest out of their $1,500 start money, after ten turns, they'll have no money left at all.  But they still owe the original $1,500!
So you MUST GROW your asset base by more than the interest expense or you're consumed by the debt.
Third, if all players try to free themselves from debt, they would take ALL the money in the game and give it to the banker, the game would end, and each player would still be in debt.
In this system, it's physically impossible to extinguish the debt without extinguishing the economy and ending the game. 
Naturally, to keep the game going, the banker continually extends credit to the players.
It's basically the way the global money system works and why people way smarter than us say it's unsustainable.
It's also like a Venus fly trap because any attempt to reduce overall systemic debt is deflationary, making existing debt even more burdensome.
Deflation means borrowers pay debt down with dollars worth more than those they originally borrowed.
Worse, any assets borrowed against have dropped in value.
Think of 2008 when the credit bubble deflated.  Property values fell, while the outstanding debt remained fixed.  Property owners were "underwater" (negative equity).
Meanwhile, the dollar was STRONG.  It took a whole lot LESS dollars to buy anything.
Everything was on sale and cash was king.  Lots of people got rich buying things with cash when others couldn't borrow to buy.
Deflation is awesome when you're sitting on cash.
You'd think lenders are happy to be paid back with better dollars.  And they are … IF they actually get paid.
But underwater borrowers often decide to default on the loan so they can keep their dollars.
So bankers HATE deflation.  No wonder the system they set up in 1913 demands perpetual expansion of debt and prices.
In fact, the Federal Reserve overtly targets 2% per year INFLATION:
"… inflation at the rate of 2 percent … is most consistent over the longer run with the Federal Reserve's statutory mandate."
Here's the problem with perpetually expanding debt … it weakens an economy.
Sure, it drives inflation, but inflation weakens consumption.  When things cost more, people buy less.
Debt also requires interest.  Even at minimal rates, HUGE balances require big payments.
Interest on public and private debt take money away from production and consumption … causing both to shrink.  Just not at the beginning.
When first injected into an economy, debt gooses activity and provides a temporary high.
And as in our modified Monopoly game, once deployed, more NEW money is required just to keep the interest from consuming the economy. There's a point where new injections produce diminishing returns.
Whew!  Thanks for staying with us.  Tape an aspirin to your forehead.
With that backdrop, consider this headline from Investor's Business Daily
Here's Why China's Latest Growth Scare Should Worry You – May 30, 2017
"Credit has been growing twice as fast as nominal GDP for years. The diminishing returns suggest that many loans are going to unprofitable ventures. They also signal that sustainable economic growth is far less than current growth rates. Such a rapid deceleration from the world's No. 2 economy would sap demand and prices for raw materials such as copper, exacerbate overcapacity issues and act as a drag on an already-sluggish worldwide economy."
Uh oh.  "Diminishing returns" and "deceleration" in the face of rapid credit growth.
When a junkie can't get high, they either increase the dosage to the point of toxicity … or they wean themselves from the drug.
"China is getting serious about weaning its economy off torrid credit growth, and data and financial markets already are showing early withdrawal symptoms."
Hmmm… sounds like they're leaning towards weaning.  We like the addiction metaphor.
China and the United States are the two biggest economies.  What either does affects the world.
Right now, headlines say China is slowing its use of debt, which in turns slows its economic growth, with a ripple effect on other economies.
Meanwhile, the Trump Administration is talking bigly about reducing the deficit and debt. Will he do it? Can he do it?
Who knows? But if the global economic system sustains itself on ever-increasing debt. and the two biggest borrowers are going on debt diets … who's willing and able to take on a bigger share of global debt?
And if no one does, then what happens to asset values?  Is deflation on the horizon?
Last question … then you can take a nap …
Would the Fed and other central banks allow deflation … or do they roll out QE4ever (quantitative easing) in an attempt to stop it?
Meanwhile, now seems like a good time to consider repositioning equity from properties and stocks with high asset values into properties with sober valuations and strong cash-flows.
After all, stocks and even real estate values might be a roller-coaster ride, but rents are more of a merry-go-round. Boring, but a nice place to hide when feeling queasy.
Until next time … good investing!
---
More From The Real Estate Guys™…
The Real Estate Guys™ radio show and podcast provides real estate investing news, education, training and resources to help real estate investors succeed.
In case you missed it, President Trump just announced his proposed budget. 
Two items caught our attention.
First, there are big cuts to social programs.  With 43 million people on food stamps and many of those being renters, there's an obvious ramification for landlords.
As we said back in 2015, "…if the government subsidy goes away or is reduced…or if interest rates on your tenants' consumer credit goes up…then it becomes even harder for them to pay you rent."
Hopefully, it's both an obvious conclusion and one you've seen coming.  It hasn't happened yet, but it's inevitable because of the math behind the problems. 
So be cautious about a portfolio overly dependent on government subsidies.
But something else popped up which is perhaps less obvious … and more exciting.
President Trump proposes selling off half of the U.S. strategic oil reserve to raise cash to pay down the national debt.
We're not here to say whether that's a good or bad idea.  We're not that smart. 
Besides, our orange Trump phone isn't ringing, so the White House hasn't asked our opinion anyway.
But when things are happening which have direct economic ramifications, we're interested in how they might affect real estate investors.
It's a bit of a rabbit trail.  But because oil is an impactful component of economic activity, we think it's worth the effort. 
To start, the immediate benefit of selling the reserves is reducing interest expense.  This is especially beneficial when interest rates are rising … or threaten to.
Of course, money saved on interest can be redirected into paying down more debt … OR,  it could be used for investing into income producing activities and infrastructure.
Now we're not inside Donald Trump's head, but we are real estate guys. 
So we wouldn't be surprised to see the president direct more money into income producing activities and infrastructure. After all, that's how real estate guys think … we don't spend, we invest.
Of course, this begs the question … what kind of activities and infrastructure are most likely to get attention, and what kind of jobs will they produce … and where?
Real estate investors want to get to popular places and product types BEFORE they become popular.
So putting on our orange comb-over thinking cap, we think the-real-estate-guy-in-chief wants to create domestic manufacturing jobs.  It's just a wild guess … based on what he overtly says he wants to do.
But the challenge for a domestic manufacturing agenda … as our good friend Peter Schiff points out … is the factories and supply chains needed to support it have long gone to China to take advantage of cheap labor and lax environmental laws.
So while a viable long-range strategy might be to create a more factory-friendly environment in the United States … the U.S. needs good, solid middle-class jobs NOW … or as close to now as possible.
So what kind of industry would be ideal for creating U.S. based jobs fast?
It would need to be something that could ONLY be done in the U.S., so there's no temptation to take the jobs off-shore. 
And ideally, it would be for a product with both domestic and global demand.  
After all, a nation can't get rich selling to itself.  It needs to export.
Of course, demand would need to be big enough to make a real contribution to economic activity. 
And it would also need to be a product with supply and distribution chains which either already exist or could be ramped up quickly.
Hmmm … we think it all points to energy.
After all, the U.S. has huge oil and natural gas deposits.  So the jobs to harvest, process and distribute them would all have to be created right in the United States.
And even though global demand for energy ebbs and flows, the long-term need for energy grows steadily along with global population and economic activity.
Remember, it was the energy sector which dominated the post-2008 U.S. job growth.  Many real estate investors rode that wave … especially in Texas.
Price wars with Saudi Arabia curtailed that growth, but with the Saudi's still hurting over the last oil price war, maybe they won't want to get into another.
And if the U.S. oil strategic reserve "savings account" is low, Uncle Sam's in a better position to step in and provide some extra demand if prices need a boost.
So if a Trump Administration is pushing a pro-energy agenda, it checks a lot of boxes, even though it may miff staunch environmentalists.
Again, we're not advocating one way or the other. 
We're just observing and speculating about what might be happening, how it might play out, and how real estate investors might find opportunity.
So we went digging in our news feed for any interesting developments in the world of energy. 
Here's something we found a little off the beaten path … 
First Ever U.S. LNG Cargo Set Sail For Northwest Europe
LNG is Liquified Natural Gas.  And it's headed to Europe … one of Russia's biggest customers.  Interesting.
But more interesting is this quote from the OilPrice.com article, referring to a report by the U.S. Energy Information Administration (EIA) …
"According to the EIA, the U.S. is set to become a net exporter of natural gas on an average annual basis by 2018, due to declining pipeline imports, growing pipeline exports, and increasing LNG exports.
By 2021, four LNG export facilities that are currently under construction are set to be completed."
Okay.  So this is probably a bazillion dollar business emanating from somewhere … where lots of people will need to do lots of work to make it all happen.  Jobs!
This took us on a hunt to find additional information about WHERE this LNG was coming from … because maybe those real estate markets are about to experience growth.
We found the EIA's Annual Energy Outlook for 2017.  Actually, it was easy to find … because the OilPrice.com article linked to it.  Yeah, we're sleuths.
The EIA report is 64 pages long with charts, graphs and maps.  On page 46, one map shows which U.S. regions they project to "lead growth in tight oil production."
On page 60, there's similar information about natural gas.
Now, we're not saying these are treasure maps telling you where to invest in real estate. 
But it is a starting point for an investigation into where future job growth might occur … through natural economic forces, geo-politics, and a new U.S. administration eager to stimulate domestic production job creation.
But don't just stop there.  Consider also the supply chain.
It takes big, heavy, expensive equipment and infrastructure to harvest, process, store and ship energy. 
These suppliers and sub-contractors might not necessarily be tightly geographically linked to the natural resources.  So look for them not by geography, but by working your way through the supply and distribution chains.
Because while energy production might create a surge of "primary" industry jobs, primary industry growth often gives rise to "secondary" (supply and distribution chain) jobs … sometimes in other areas.
Could this be the beginning of a resurgence of job growth in rust belt states? 
We don't know.  But that's another box President Trump would like to check, so it's a development worth watching.
Until next time … good investing!

---
More From The Real Estate Guys™…
The Real Estate Guys™ radio show and podcast provides real estate investing news, education, training and resources to help real estate investors succeed.
We got a fascinating boots-on-the-ground report from a friend of ours traipsing about Hong Kong … and no, this isn't about Hong Kong.
"My Big Short moment …" was the subject line.
"The Big Short" refers to Michael Lewis' book and the recent movie of the same name, which both tell the tale of events leading to the 2008 financial crisis.
Our friend went to an "open house" for a pre-development condo tower. Prices STARTED at $700,000 USD for a 216 square foot condo. Crazy.
Non-Hong Kong residents pay an ADDITIONAL thirty-percent "speculation" tax. Ouch.
We're guessing government is trying to discourage global hot money from bidding up properties and pricing out locals who need places to live.
Our friend reports these condos are only fetching $2,000 per month rent. Even with today's low interest rates, those numbers make NO sense.
Nonetheless, our friend says bank financing is available … with 40% down.
Apparently, the banks aren't completely insane.
However, he says the developer is offering much more attractive 30-year, 15% down, "teaser rate" financing. It starts at prime less 2% for years 1-3, then prime less 1% for years 4-5, and then prime plus 1% for years 6 forward.
Now, for those around pre-2008, these loans sound hauntingly like the infamous 2/28 loans which triggered the mortgage meltdown.
But it gets better.
Apparently, the demand for these tiny, grossly expensive condos is so high, the developer set up a lottery system for buyers.
A prospective buyer must pay $100,000 HKD to enter for the CHANCE to buy a unit. And there's nearly THIRTY wannabe buyers for each unit!
Does all that sound just a tad overheated?
Of course, Hong Kong's not the only place real estate values are out of control. Last week, we made mention of growing concerns about Canada's housing boom.
Does this mean real estate investors should hibernate until things calm down?
We don't think so. But we certainly aren't suggesting anyone buy into over-heated markets or product types.
So what's going on?
When an economy gets flooded with cheap money, prices get bid up because the ratio between money (technically currency) creation and product creation favors money.
More money chasing the same goods means prices rise.
But prices don't rise everywhere on every item across the board. It depends on who gets the cheap money and what they do with it.
There's a bazillion factors affecting how excess money gets into circulation. No one really knows for sure where it's going to pop-up.
We call this "the squish factor."
If you squeeze a water balloon that has enough elasticity, it will squish out between your fingers … somewhere. But you don't always know where.
And if you push it back in one place, it pops out another. Again, you don't always know where.
Speculators try to guess where it's headed, and front-run it. They're called the "hot money". Their goal is to get in and out early, and let the late-to-arrive and late-to-leave crowd take the lumps.
And you never know where the next bubble will pop-up … or recede.
The reason bubbles recede is because there's nothing REAL underneath them creating value.
So when the hot money leaves to front-run the next asset class, the air comes out of the current bubble … and it's pricing recedes to the true value based on income.
The big short of it (sorry, we couldn't help it) is … value is based on income.
Rents of only $2,000 per month can't possibly justify a $700,000 value. All the excess value is from hot-money "air" … and the only exit is the greater fool or the poorhouse.
So what's an investor to do?
First, let's make a distinction between an "investor" and a "speculator". The former focuses on cash-flow, while the latter focuses on capital gains without adding value.
"Investors" use currency to acquire assets which produce cash flows. Acquiring assets is the objective.
Conversely, "speculators" trade assets to acquire currency. Acquiring currency is their goal. Buy low, sell high, collect currency. Repeat. The cash flow comes from the sale of assets, not the holding of assets.
By those definitions, an "investor" would NEVER buy one of those Hong Kong condos. The numbers preclude it. They just don't make sense.
But hot money speculators will … and apparently are. At the margin of the hot money is the dumb money. The dumb money gets in and out late … if they can get out at all.
We know. We've done it. It's VERY tempting because the profit can be BIG and FAST. And when you win, it feels GREAT. But …
So, YES … it is possible to make HUGE gains getting in and out of a bubble asset. Be it stocks, bonds, commodities, currency or real estate.
It's also possible to make a lot of money in a Ponzi scheme or at the craps table. But it's not investing.
We're NOT saying capital gains are bad. Far from it! We LOVE equity. But REAL equity comes from CASH FLOW and holds up MUCH stronger when the tide of hot money recedes.
So while speculators are drunk with cheap money in the bubble casinos … sober investors are poking around boring markets looking for cash-flows and value-add opportunities with multiple exit strategies.
The great news is cheap money spends just as well in the boring markets and product types, but there's no hangover after a binge. Values up. Values down. Cash flows fairly steadily.
With all the weird happenings in the global financial markets, it's more important than ever to stay sober and focused on finding real value … markets with sustainable drivers and nice boring cash flows.
The irony is that when the air comes out of the over-heated markets, some of the hot money will flow into those boring markets. Which is a fun ride for those already there.
Meanwhile, many of those markets aren't over-crowded … yet.
Until next time … good investing!
---
More From The Real Estate Guys™…
The Real Estate Guys™ radio show and podcast provides real estate investing news, education, training and resources to help real estate investors succeed.
Let the Government Fund Your Next Multi-Family Deal
Imagine creating MORE CASH FLOW, re-positioning your equity for MORE TOP LINE REAL ESTATE … and doing it all with LESS RISK!

The government is going to insure this dream for you!
You own, or are thinking of owning, a portfolio of multifamily properties … What keeps you awake at night?
Let us guess … Losing control of cash flow!
Did we read your mind? Of course. You aren't alone.
This is exactly why Paul Winterowd and his team have invested hours to share this special report on this crazy-good loan. They understand real estate investors and the things that keep you awake at night.
Here's just a few reasons to learn about this FHA loan:
Favorable Interest Rates
Higher Leverage
No Balloon Payment
No Recourse
Longer Amortization
Since you are familiar with multifamily properties, you know exactly what all of this spells…
MORE CASH. MORE PROFITS. LESS RISK.
In this special report, Paul reveals exactly how you can take advantage of FHA loans for your multifamily properties. Before you finance any other property, you really should consider what Paul has to share.
Paul's knowledge just may save you millions and make you millions!
Use this form to request your free copy of Let the Government Fund Your Next Multi-Family Deal …