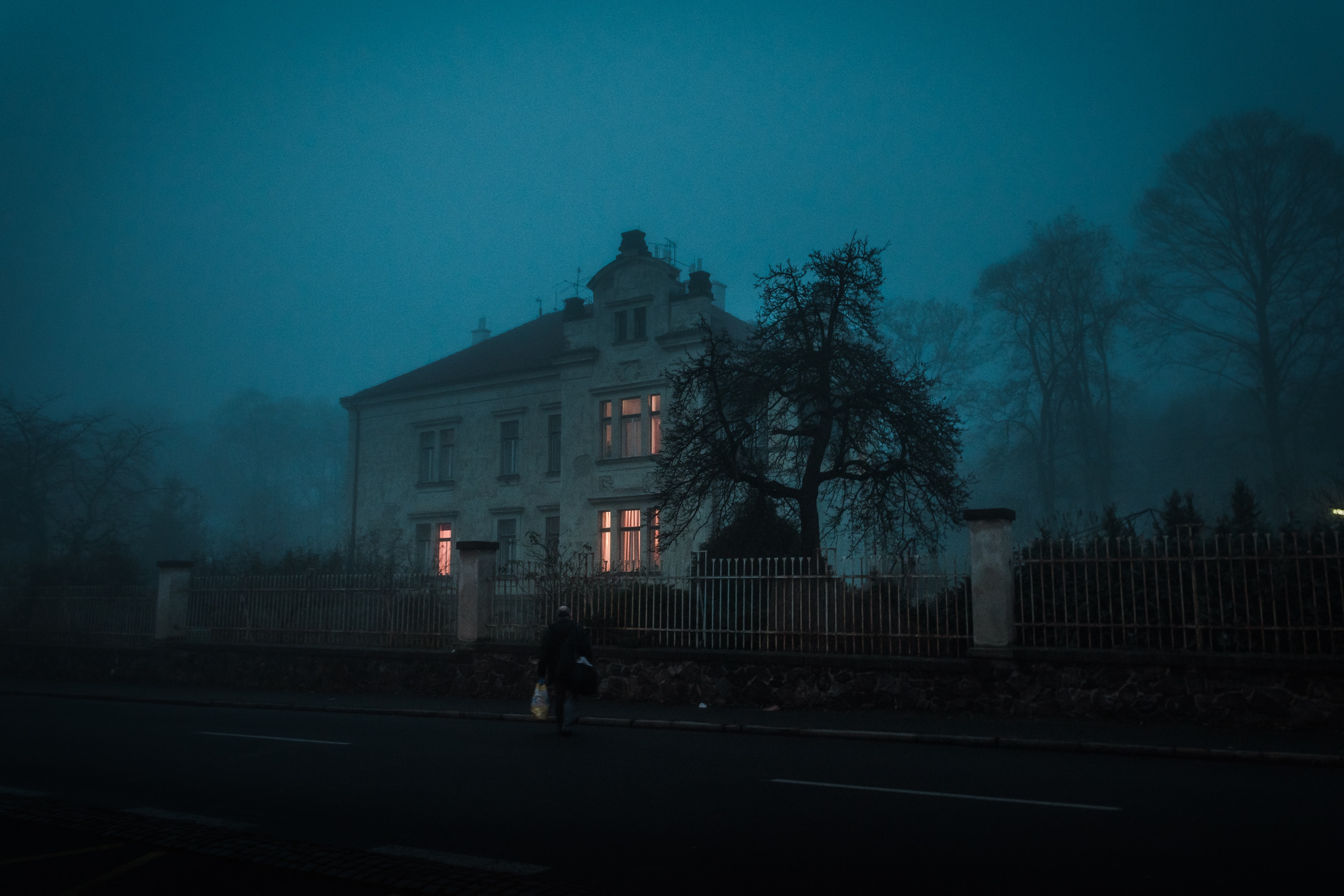 Another year … another Halloween … another classic collection of creepy catastrophes from our listeners. 
The stories you are about to hear are all true … terrible, but true!
And while these investors paid the price, YOU don't have to … if you learn from their experiences. 
Tune in for terrifying tales of toil, trouble, and real estate!
In this episode of The Real Estate Guys™ show, hear from:
Your spooky host,

Robert Helms
His cooky co-host, Russell Gray 
---
Listen
---
Subscribe
Broadcasting since 1997 with over 300 episodes on iTunes!
---
Review
When you give us a positive review on iTunes you help us continue to bring you high caliber guests and attract new listeners. It's easy and takes just a minute! (Don't know how? Follow these instructions).
Thanks!
---
Halloween horror stories … and important lessons learned
Welcome to another bone-breaking edition of Halloween horror stories! 
Alarming anecdotes and deals that went wickedly wrong can contribute compelling lessons for real estate investors. 
It's our annual edition of Halloween Horror Stories!
Real estate is a messy business … but this episode isn't designed to scare people off. Instead, it's a way for us to share tribal knowledge. 
Somebody paid full price for these lessons … so you don't have to. 
The never-ending cosmetic refresh
Curtis Drake and Ryan Pedit acquired a property in a market that they were previously in. It was light rehab … and they wanted to do the cosmetic piece. 
They met with their on-the-ground property management company and went over the timeline and expectations for the updates. They closed on the property … and took off. 
But the whole project went sideways with no revenue income. 
What they learned was that they were doing things that were outside of their management's wheelhouse. That team typically just managed property … they didn't handle cosmetic overhauls. 
Many property managers have a bevy of contractors in their network. So, when you say you want to do some light rehab, they think, "Yeah, we can do that."
But rehab isn't the same as upkeep. 
Curtis and Ryan also share the importance of having a written agreement with dates and times established. Their handshake agreement left them without any leverage to fall back on. 
Should have built from scratch
Loe Hornbuckle has been on the show before. He is a super syndicator … but even he has a horror story to share. 
Loe did a project where he bought an existing assisted living facility. There was a lot of due diligence involved … but even then, some things slip through. 
Turns out the property had an illegal fire suppression system that was not caught by any of the previous inspections. 
Instead, it was caught when they filed for a permit to expand the property footprint into the garage. 
Loe began working with the city to resolve the issue. It took six weeks for the city to articulate why the system hadn't been caught and what the next steps needed to be.
Turns out the city allows certain fire suppression systems in single-family homes and others for businesses. When the property applied for a permit, the city thought it was an SFH. 
But the property actually had an assisted living component … and with a certain number of residents, a different class of fire suppression systems is required. 
So, Loe and his team had to rip out the old system and install a new one … about $15,000 worth of unexpected cost … and they lost 15 to 16 weeks of time. 
Lessons learned … there may be more to your due diligence than you think. Really focus and take account of the physical pieces of the building.  
Just because something has been checked off … it doesn't mean it's correct. 
Another lesson Loe walked away with is that there is power in building from the ground up. 
When you purchase an existing property, there are things you will need to tear out and replace. Sometimes, you might as well start from scratch. 
Tragedy turns into lawsuit 
Our good friend and wonderful attorney Kevin Day shares one of his own client's horror stories.
This particular client had an apartment building. One of the tenants had a boyfriend who was home babysitting her son, left food on the stove … and went to sleep. 
A fire started, and only the boyfriend was able to get out. The family went after the apartment owner in a lawsuit. 
It ended in a settlement with insurance, but there are lessons to be learned. 
Kevin says the big lessons are to separate targets. As you do your business and estate planning … remember that privacy is important. 
The lower profile you have … if they don't know you have five other rental properties … the less of a target you are.  
Fully occupied … or not
Patti Hussey and Andrew Thruston from PJ Hussey … a property and construction management team in Phoenix, Arizona … have their own Halloween horror story to share. 
The team was taking on a 28-unit apartment complex in the northeast portion of Phoenix. 
One thing they noticed was that all of the tenants' leases were month to month. 
It was a hundred percent occupied with rents through the roof … but the day the deal closed, they lost 10 tenants. 
The previous owner was calling tenants and telling them that they were free to move into the next property. The strategy was to build up residency in these multi-family apartments, sell them … and then move tenants to the next property. 
Everything was to give the allusion of high residency. 
The PJ Hussey team jumped in and worked to fill apartments with appropriate leases … but it was challenging. 
The big lesson the team took away is to really be careful how you do your vetting. Talk to the tenants and ask them how long they have been there. 
If things look suspicious … trust your gut. 
For more Halloween Horror stories … and lessons learned … listen to our full episode!
More From The Real Estate Guys™…
The Real Estate Guys™ radio show and podcast provides real estate investing news, education, training, and resources to help real estate investors succeed.
---
Love the show?  Tell the world!  When you promote the show, you help us attract more great guests for 

your

 listening pleasure!
Equity happens…but sometimes other "stuff" happens on the road to real estate riches.
Fortunately, we can (and should) learn from bad experiences.  Even better, we can learn from OTHER people's bad experiences.  And that's why we broadcast Halloween Horror Stories every year!
---
The Real Estate Guys™ radio show and podcast provides real estate investing news, education, training and resources that help real estate investors succeed.
---
Halloween Horror Stories – Lessons Learned When Things Go Bad
Problems are a normal part of life.  And sometimes the harder you push yourself to succeed, the more problems you experience.
So if you're experiencing something less than smooth sailing in your real estate investing career, don't be dismayed.  As you're about to discover, you're in good company.
In the conversation crypt for this episode of The Real Estate Guys™ Halloween Horror Stories:
Your horribly talented host, Robert Helms
His cryptic co-host, Russell Gray
The Real Asset Investor, Dave Zook
Global Diversified Partners founder, Danny Kalenov
Real estate investor and loyal listener, Casey Thom
Real estate investor and loyal listener, Nick Jensen
Attorney and regular contributor, Mauricio Rauld
Real estate developer and regular contributor, Beth Clifford
What Lurks Beneath…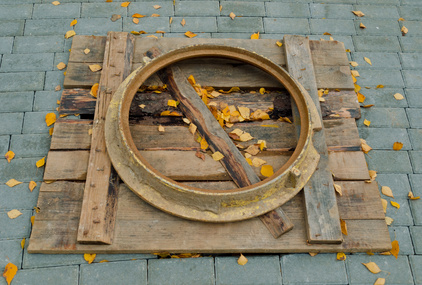 In this segment, Dave Zook recounts a crappy experience he had when a guy fell into a sewer on one of his properties.
Dave found out that while it can SEEM like a nice benefit to not have to pay for certain municipal services…like city sewer…it also means you have FULL responsibility for maintaining them.  Or cleaning up when something messy happens.
So even though you may not have a choice on any given property, it's important to set up your budget and reserve contingencies to account for the responsibility.
It's also a good idea to make sure your insurance policies actually cover ALL the risks you're exposed to.
Deep Into the Red…
Danny Kalenov goes back in time to one of his very first real estate investing decisions.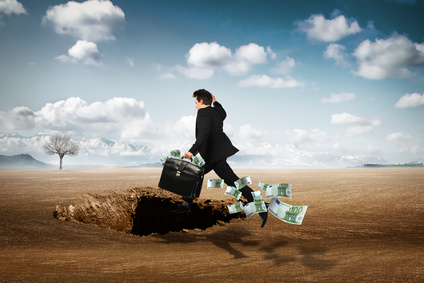 Danny was living and working in Southern California at the time.  And he just couldn't find affordable investment properties where the numbers made sense.
So, he and his wife jumped on a plane, flew to Texas, found a local broker and bought two "great deals".
Then he perused the local ads, found a property manager, signed the papers, turned over the keys and flew back to California.
That was easy.
Not.
Turns out the properties got rented out to a demographic…call them "college students"….who didn't take good care of the property.  In fact, they trashed it.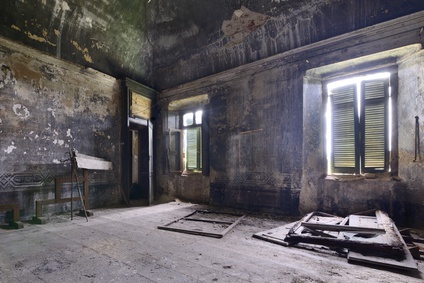 And without a clear personal investment philosophy and solid local team to help guide the initial investment decisions…and now the corrective decisions…Danny opted for the better part of valor and dumped the properties at a loss.
But it wasn't a complete loss.  And that's because he ended up listening to The Real Estate Guys™ radio show…and he learned a better way to approach the challenge of out of area investing.
First, start with your personal investment philosophy.  Understand WHY you want to invest and WHAT you are willing to do (or not do).
Then think about HOW you need your investment to perform.
Then pick a market WHERE the kinds of properties, economic factors and demographics exist that are most likely to produce the financial result you're after.
Next, decide WHO you need on your local team and invest time to build a good working relationship.  What do they need to be successful?  How can you help each other?
Have your team help you learn the sub-markets better and then to pick out a property which is most likely to do what you want it to do.
Of course, if your team (led by your property manager) has input on the property, you're more likely to get one that will do better.
The bottom line is:  spend at least as much time getting good at researching and interviewing team members as you do running around looking at "deals".
Fire Sale Fourplex…
Sometimes when you're looking for affordable properties with good cash flows, you'll find yourself in rougher areas.
In this segment, Casey Thom tells us about a four-plex he bought…right next to a crack house.
Fortunately (just kidding) the crack house burned down.  But unfortunately, the fire jumped to Casey's property and destroyed it as well.
The owner of the crack house didn't carry insurance…or enough of it.  So that property didn't get repaired.
Casey was smart enough to have insurance, including the VERY important "Loss of Income" rider, which pays the scheduled rent to the owner (you!) even though your property is empty while being repaired.
Lots of first time landlords don't even know to ask for the Loss of Income rider. So while the property gets repaired, the owner has to come out of pocket to pay the mortgage payment and expenses.  That's bad.
Lesson:  Be sure to work closely with an EXPERIENCED rental property insurance agent to be sure you're covered for the real world risks you're facing.
The Incredible Shrinking Lot…
Investor Nick Jensen thought he'd executed the perfect pizza strategy.  That's the one where you buy a whole pizza and then sell individual slices for a profit.  Then you end up with either a cash profit, equity in any remaining "slices", or some combination thereof.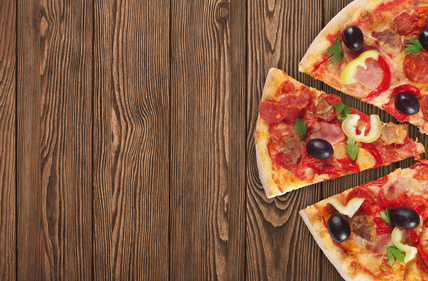 In this case, Nick bought approximately (key word…"approximately") 3 acres with a trailer home on it.  As you might imagine, it was the land which was interesting.  The trailer home just happened to be there.
So Nick decided to sell off 2 acres to a new buyer.  Nick planned to use the proceeds to get rid of the trailer home and build something better.
BUT…what Nick didn't do was make SURE he ended up with at LEAST one FULL acre.
Because as it turns out, the local zoning ordinances only permit a new building on a MINIMUM one acre lot.  Oops.
And as you might imagine, the potential to buy back a sliver of land from one of the other two one acre buyers is slim.
So now, Nick has a slightly less than one acre property, with slightly less than desirable trailer home on it, and…a very valuable lesson.
Note to self:  Don't ever ASSUME anything that's important…like the ability to build a home on lot…or the size of the remaining lot…without VERIFYING the facts FIRST.
Mystery Mailbox Mayhem…
As long time listeners will know, way back in 2012 when the JOBS Act was passed, attorney Mauricio Rauld pointed out a small provision in the bill that had HUGE potential.
In short, Congress was lowering the barriers between Main Street money and Main Street opportunity by allowing purveyors of non-public (private) offerings to advertise directly to the general public.
Until then, the public was only being offered publicly registered securities.  Private deals were all reserved for insiders, friends and family.  In fact, the prior law said that anyone offering a private deal to someone had to have a PRE-EXISTING relationship.
Later, (and it seemed like MUCH later) in September 2013, the Securities and Exchange Commission (SEC) finally released the first phase of regulations.  But they only allowed advertising for private placements to be directed at accredited investors.  So the little investors are still locked out.
We put together a free report on this topic, which is available here.
(UPDATE:  On October 31, 2015 the Wall Street Journal reported that the SEC released updated regulations permitting promotion to NON-ACCREDITED investors.  This is GOOD news for anyone wanting to raise money to do bigger deals…and for all the little investors who'd like to get in on bigger deals).
Meanwhile, Mauricio had a client who got excited about using the freedom under the new law to promote for investors.
So she a organized a presentation and bought a list of accredited investors to send invitations to.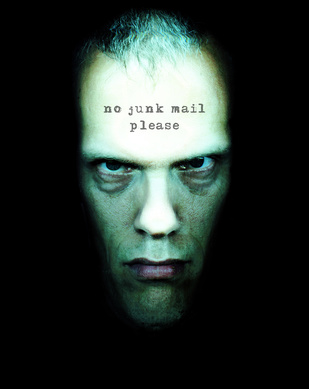 Apparently, one of the recipients didn't like the invite.  So rather than simply throw it in the trash and ignore it…or contact Mauricio's client and asked to be removed from the list…this person decided to contact the state security regulator and file a complaint.
Nice.
And then the regulator decides to go "under cover", poses as a prospective investor and requests information about the investment offering.
Now you may not know (which is why we have Mauricio on our faculty for our Secrets of Successful Syndication seminar)…but when you put together an offering that is claiming an exemption from public registration, you need to make a filing with the state regulator.
But you aren't required to do it before you make the offering. It just needs to be done within 15 days of accepting your first investor.
(Note:  We're not attorneys.  This is just a blog about a radio show.  So before you actually do anything, we STRONGLY recommend you work with your own attorney to be clear about the regulations surrounding your particular situation).
In this case, Mauricio's client hadn't filed yet.  So when the regulator checked, they was no filing.  Keep in mind, there was no legal requirement to have filed at this point.  So Mauricio's client had done nothing wrong.
But that didn't matter to the regulator.  And rather than simply pick up the phone and ask whether any investments had been accepted (they hadn't), the regulator simply fired off a "Cease and Desist" order and freaked out this poor entrepreneur.
The good news is the offering was compliant and it all went away with a few responses by counsel.
The lesson?  It's probably safer to simply file your exemption BEFORE you do any public promotion.  Because you never know who will be looking at your offering…or how they will react.
Out of Control…
Real estate developer Beth Clifford was working on an in-fill project in Washington DC.
The project itself was a very unique product and Beth thought she could get a higher price if prospective buyers actually saw the finished product…instead of buying from an artist's rendition.
So rather than generate cash flow from pre-sales, Beth took advantage of cheap debt, and borrowed money to fund current cash needs.  After all, the math said the premium of selling a tangible finished product was cheaper than the interest on the loan.
Of course, when debt is involved, it's really important to hit time lines…because the loan payment creates a drain on available cash.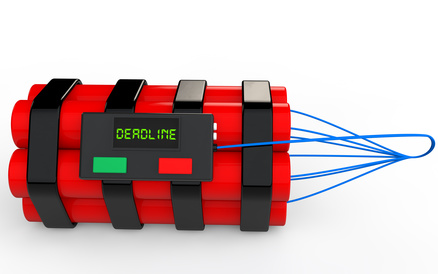 So the project is cruising along, the structure is completed and nearly ready to be furnished, and everything's looking good, until…
An arsonist decides it would be a good idea to break into the property and set it on fire.
As you might guess, this introduced some delays and cash flow problems into the plan.  Yikes!
Fortunately, Beth's insurance company stepped up big and quickly got the rebuild funded.
Meanwhile, Beth decided to turn the situation into a public relations opportunity.  So she organized a barbecue fund raiser to honor all the fire and police who helped her.  She invited all the local people, who then saw her project and her concern for the community.
Sometimes there are things you just can't control.
But by having contingency funds in your budget, good quality insurance that will actually pay instead of fight with you, and a creative mind which allows you to see how to take something negative you can't control, you can turn a bad situation into something positive.
Do YOU have a Halloween Horror Story?  Let us know!
Click here to go to our Feedback page.  Tell us what happened, how it turned out and what you learned.  Who knows?  Maybe YOU will end up featured on a future edition of Halloween Horror Stories!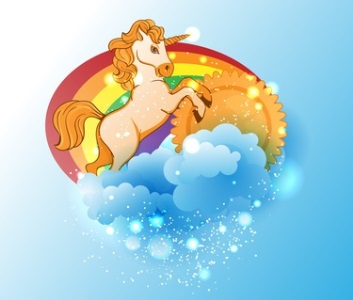 Real estate investing isn't always sunshine and unicorns.  In fact, sometimes it's downright scary.
But in every terrifying trial, there's usually a valuable lesson…IF you're willing to push through to the finish and then reflect on the experience.
In this episode, we cobble together a series of interviews with real life real estate investors.  We ask for their most blood-curdling horror story, how they got through it, and what they learned.
In the broadcast crypt for this monster mash of terrifying tales…
Your crypt keeper and host, Robert Helms
His hunch-backed henchman, co-host Russell Gray
Atlanta, Georgia real estate investor and turnkey property provider, Ken Corsini
Orlando, Florida real estate investor and turnkey property provider, Greg Bond
Grand Rapids, Michigan property manager and real estate entrepreneur, Justin Bajema
Lancaster, Pennsylvania real estate investor, Dave Zook
Houston, Texas real estate investor, Dr. Eric Tait
Atlanta, Georgia real estate investor and turnkey property provider, Michael Keefe
California based investor and real estate broker, Jerry Hicks
You can tell by the line-up we have a lot of ground to cover…and we don't want to spoil the suspense by revealing too many of the details.
So, we'll just offer the following tips and teases:
When Ken Corsini found himself suffering from a case of disappearing equity, he found out that you always need to do your due diligence…and you should never buy a property just because it has a tenant.
And when Greg Bond discovered that pets and property can be a messy business, he learned that tile could be his new best friend.
Justin Bajema echoes Ken Corsini's epiphany that you always need to do your due diligence, and adds how important it is to know what you are…and aren't…willing to do to make a profit.
Dave Zook is another investor who also understand the importance of due diligence.  And when you're up against something that's a little deeper than your level of understanding, you'd do well to make sure you have an advisor who's experienced in the problem you're facing.
Now up to now, it's been fun and games.  Even though the stories up to this point have been painful and expensive, we're only talking about losing time, money…and maybe some hair.
But when it comes to the case of Arkansas real estate broker Beverly Carter, there's nothing to laugh about.
If you're not familiar with the story, the short of it is that Carter met an unknown prospective client…alone…at a vacant property in a remote area.  In hindsight, it seems like a bad idea.
But for Beverly Carter, there is no hindsight…because she didn't live to learn the lesson.  Tragically, she was later found murdered.
And even though the alleged perpetrator has been apprehended, that's a small consolation for Beverly Carter's family.
One of the most valuable lessons from Beverly Carter's horrible fate is how important it is to be aware, prepared and trained.  Because you never know when danger may appear.
Next, Dr. Eric Tait explains how a fatal stabbing took place in one of his rental units…and how important it is to have proper policies in place.  He also found out that a group of committed owners and local law enforcement can work together to reduce trouble.
Then, Michael Keefe shares how his attempt to save a few hundred dollars on legal fees ended up costing over $50,000…all for the lack of three little words.  What is that…over $16,000 per word???
Lastly, Jerry Hicks relates the story of putting together a large syndication to do a real estate development project in the San Francisco Bay Area…only to find out his lead investor really didn't have any money.
Jerry was able to use bankruptcy laws to buy time to get the property sold and make all the other investor whole.  Lots of lessons there, but the big one is to make sure you know your investors are qualified before they are in position to ruin your deal.
Tune in and hear all the frightening details…direct from the investors who paid the price for the lessons.
Listen Now:
The Real Estate Guys™ radio show and podcast provides real estate investing news, education, training and resources that help real estate investors succeed.
We're not sure if it's part of a bigger plan, but have you noticed that Halloween precedes Thanksgiving (in the U.S.) which precedes Christmas?
Now we understand that some folks don't like Halloween, while others don't like Christmas; and of course, not everyone in the world celebrates Thanksgiving, which is really an American holiday.  But let all that go for a minute and consider this…
Halloween is a scary time when bad stuff happens.  Thanksgiving is a time of giving thanks.  And Christmas (in addition to its religious meaning) is a time of giving and receiving gifts.
So what?
Well, after going through a lot of scary stuff in our real estate investing careers (and watching lots of others too), we've found that the most useful reaction to difficulties is to be thankful.  Sounds crazy, we know.  But it's true.  There's something about gratitude that unleashes hope, energy and creativity – all of which are really helpful when dealing with crazy stuff.
And, we've noticed that something really amazing usually follows approaching life with an attitude of gratitude:  people are more willing to give you help.  Why?  We're not sure, but we think it has something to so with you giving the gift of appreciation first.  It's kind of like a gift exchange at Christmas.
So what does all this have to do with this year's edition of Halloween Horror Stories?  Just another reminder that real estate investing isn't always peaches and cream.  But when the inevitable bad stuff happens, there's a lot you can do and learn if you approach the adversity with the right attitude.
We know.  It's easier said than done.  That's why we like to take this time each year and talk about the bad stuff.  We all get into real estate investing for the rental checks.  But sometimes, the properties deliver reality checks.  We've found talking about the experiences can be educational and therapeutic.
So listen in to another spooktacular session of Halloween Horror Stories with The Real Estate Guys™ and get some lessons.  But more importantly, take a few minutes to reflect back on some of our own horror stories and be thankful for the opportunity to learn.  Then take the gift of appreciation to the marketplace, share your knowledge, and see what amazing good gifts the world gives back to you!
Listen Now:
Want more? Sign up for The Real Estate Guys™ free newsletter
Don't miss an episode of The Real Estate Guys™ radio show!Subscribe to the free podcast
    Stay connected with The Real Estate Guys™ on Facebook!
The Real Estate Guys™ radio show and podcast provides real estate investing news, education, training and resources that help real estate investors succeed. Visit our Feedback page and tell us what you think!
Aughhhh!!!!  Some days it just doesn't pay to get out of bed.  We often say that real estate investing has "hair" on it – and no one likes a bad hair day.  Wouldn't it be great to minimize the ugly?  You can!
Each year, we gather up terrifying tales of trials and tribulations from intrepid real estate investors all over –  and recount them for your Halloween pleasure.
We discuss the problem, the solution and most importantly, the lesson. The good news is that even though someone suffered financial and emotional distress in each of these cases, YOU can have the lesson for just a small investment of your time.  What a treat!
In the studio crypt for this eerie episode of The Real Estate Guys™ radio show:
Your creepy host, Robert Helms
Your cryptic co-host, Russell Gray
The ancient and eerie Godfather of Real Estate, Bob Helms
Pain is life's way of getting your attention when it wants to teach you something.  As real estate investors, we buy properties because we want a steady and growing stream of rent checks.  But every now and then, life sneaks a reality check into the pile – and we have to deal with the dark side of investing.
While many real estate investing "boogey men" can be avoided, sometimes things happen that no amount of prudence, preparation or diligence can prevent.  The technical term for his is "$#!+ happens".  However, even though we can't control external forces, we can choose how to respond.
What's important to remember is that no real estate investor gets a pass on tough times.  So winning isn't about avoiding trouble, it's about learning how to respond better and recover quicker.  As we grow in experience, our responses become more effective.
The goal is to get the most experience for the least amount of pain!  And that's what Halloween Horror stories are all about.
So grab your bag of trick or treat candy and settle in for a spooky foray into lessons learned from the pain of others:
The Incredible Shrinking Loan
Lots of Terror
Beware the VERY Friendly Agent
Drip, Drip, Drip
A Bang in the Night
Listen Now:
The Real Estate Guys™ radio show and podcast provides real estate investing news, education, training and resources to helps real estate investors succeed. Visit us on Facebook!
Sometimes real estate is hard. You want a rent check, but get a reality check instead.  However, the best lessons often come from studying problems, so next time, you can avoid them – or least solve them faster.
So once a year at Halloween, we set aside an episode to look back over the year and pick out just a few of real life case studies where a property owner endured a difficult and often painful problem with their property ownership.
Sitting on the tomb behind the microphones in our radio crypt:
Your scary smart host, Robert Helms
Creepy co-host, Russell Gray
In this episode, we discuss six different tales of trouble – and look at the problem, the solution, and most importantly, the lesson.  So grab your Jack O'Lantern and Trick-or-Treat bag and get ready to collect several tasty tidbits of real estate wisdom from these horror stories of real estate reality:
Those Pesky Swamp Things – Creative solutions to tenant service when they've lost their cool and the heat is on.
It Came Through the Ceiling –  Water you going to do when your all wet tenant's trying to soak you?
A Deal Too Good to Be True – Come on over and I'll sell you a story, but is it okay if I don't have a title?
When the Levy Breaks – Don't lien on me when things go wrong.
The Hand in the Till – Could you manage to send me an explanation of these expenses?
Master and Servant – It's all good until it's not, then when a one-size-fits-all lease doesn't, it can give YOU fits.
Enjoy this spooktacular show!
The Real Estate Guys™ Radio Show podcast provides education, information and training to help investors make money with their real estate investments.
Listen now!
Don't miss a show – subscribe to the free podcast!
Want More?  Sign up for The Real Estate Guys™ free newsletter!
Like marriages, partnerships can be beautiful or disastrous.  On this broadcast, The Real Estate Guys talks to a practicing attorney who says there are things you can do to prevent problems before it's too late!
Your counselors for this episode:
Host, Robert Helms
Co-Host Russell Gray
Attorney Jeff Lerman
The parallels between marriage and partnerships are many, including the statistic that most break-ups are caused by financial pressures.  With so many properties down in value and funding for projects nearly impossible to come by, many partnerships are in trouble.  But in the midst of the carnage, are there lessons to be learned?  After seeing many promising partnerships hit the skids, Attorney Jeff Lerman shares his front line experiences with The Real Estate Guys.
Jeff reveals the #1 mistake most partners make and tells us exactly how to avoid it.  Like many things in life, the right things are easy to do, but they're also easy not to do.  Unfortunately, the price of neglect can be very high.
Jeff also shares his #1 tip for working through challenging times with your partner(s).  Some issues can be avoided.  Others simply have to be dealt with.  Jeff describes what he calls "the most important factor" in diffusing partnership tensions.  He also shares several of the red flags he looks for in order to avoid getting into a problem partnership in the first place.
This show is a follow up to Halloween Horror Stories and stayed with the theme that it is far more efficient to learn from other people's mistakes instead of your own.  Jeff Lerman has seen it all.  Listen in as he gives you the inside scoop on the lessons his clients paid hundreds of thousands of dollars to learn!
Listen Now:
The Real Estate Guys™ radio show and podcast provides real estate investing news, education, training and resources that help real estate investors succeed.