Boise Metro Market Report
People are packing up and booking it to Boise. Opportunities abound in Boise!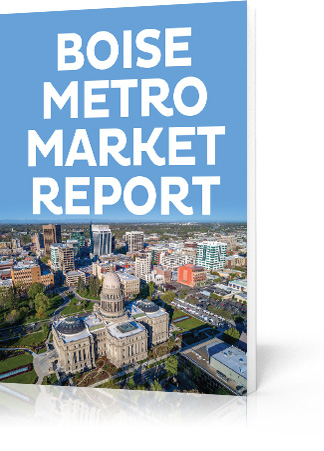 Look no further than the Boise Metro area to find a market on the move. 
Up and coming areas like Nampa, Idaho … 20 miles west of Boise … are thriving economically and culturally. 
Quality of life is high with a variety of major industries like agribusiness, manufacturing, retail, tech, and healthcare providing employment. The area is also home to four universities. 
The population is steadily growing … which means opportunities abound for real estate investors. 
In this special report learn:
✓ Why the Boise Metro area is situated for success
✓ What world-class companies call Boise home
✓ How Boise's demographics favor real estate investors
✓ And more!
Get to know Boise better …
Simply fill out the form below to access the Boise Metro Market Report!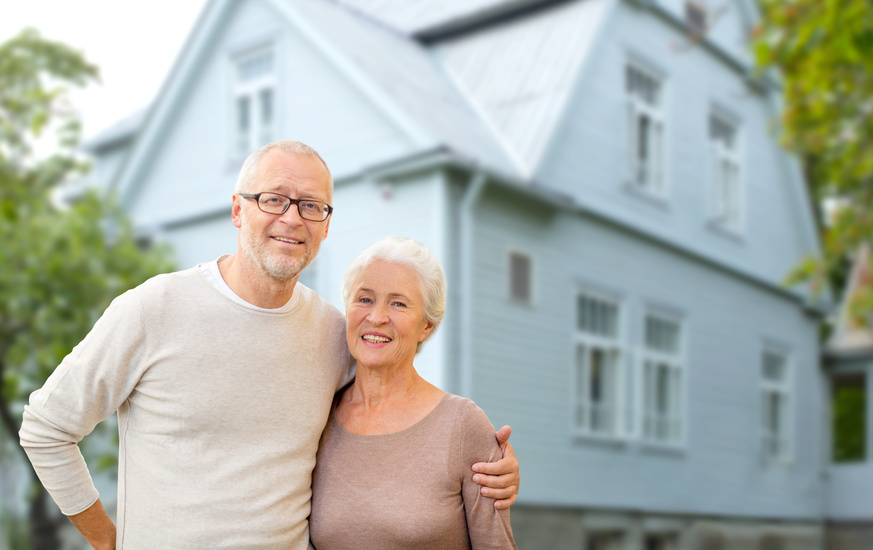 Real estate is like surfing … it's all about riding the waves. 
Smart investors catch a big wave early and hold on for a long ride … and one of the biggest economic waves in history is happening RIGHT NOW. 
It's all being driven by baby boomers. No matter what phase of life the boomers glide through, the businesses that serve them prosper. 
Over the next two decades, the baby boomers hit senior status … and senior-centered industries are set to boom along with them. 
One industry we've got our eye on … healthcare … really, the place where healthcare and real estate meet. 
We're visiting with a seasoned real estate entrepreneur about how investors can ride this particular wave through residential assisted living homes. 
 In this episode of The Real Estate Guys™ show, hear from:
Your booming host,

Robert Helms

His waving co-host,

Russell Gray 

President, CEO, and Founder of RAL Academy,

Gene Guarino
---
Listen
---
Subscribe
Broadcasting since 1997 with over 300 episodes on iTunes!
---
Review
When you give us a positive review on iTunes you help us continue to bring you high caliber guests and attract new listeners. It's easy and takes just a minute! (Don't know how? Follow these instructions).
Thanks!
---
Get rich in a niche
Not all real estate investments are created equal. 
One of the things that drives demand is demographics. As a real estate investor, who are you going to serve … and how profitable can it be?
The old adage goes, "Get rich in a niche."
Today we're talking about a niche that has demographics firmly on its side … which means potentially years of profit for investors like YOU. 
We're diving into senior housing. 
A new approach to senior housing 
Gene Guarino is president, CEO, and founder of RAL Academy … and our go-to guy in the senior housing sector. 
"Everybody's going to get older and eventually need some kind of assisted living," Gene says. 
With aging baby boomers moving our way, senior housing and assisted living is a great niche to be in. 
It works nationwide … and baby boomers are living longer. 
And senior housing is a pretty wide niche. It covers everything from 55 and over communities to hospice care and everything in between. 
Gene's niche within a niche is somewhere in the middle. 
Gene caters to older seniors … typically in their 80s or 90s …  that still want independence but need some help with their daily living activities. 
Right now 4,000 people a day are turning 85 years old. That's 120,000 people a month and more than 1.4 million a year. 
Not all of them need assisted living, but hundreds of thousands of them will … and there's no room at the inn, so to speak. 
One of the biggest misconceptions we need to break is that assisted living is a three-story building with elevators and a common kitchen. 
"What we do is take a single family home in a residential setting. Not a big box facility, but a home," Gene says. "You could literally be living next door to it, and you wouldn't even know it."
Gene and his team take a home in a nice neighborhood and do a little bit of conversion, get it properly licensed, and hire an expert staff.
And the payoff can be enormous. 
Think about it. You might have 10 seniors in a home each paying $4,000 or $5,000 a month. The net profit from this setup is significant. 
A home that might rent for $2,500 or $3,500 a month to a single family now rents for somewhere around $30,000 a month. 
These homes offer a moderate amount of care. The seniors living there don't need skilled nursing help … but they do need some basic help. 
So, senior housing is really in two parts … the real estate side and the business side. 
How you can get involved
The beauty of senior housing is that there are multiple ways to get involved. 
You may have real estate investors who want to own one of these homes … but they don't want to be involved on the business side. 
Or you may have some individuals who don't have the funds to purchase one of these homes … but they are ready and willing to be involved in managing the day-to-day operations. 
Most people don't realize when they walk into an average business that the business owner behind the counter doesn't own the real estate. 
Someone else owns the building and leases it to the business. The business is making money … but the real estate owner and everybody in between is making money too. 
Senior housing means you can own real estate, lease it to an operator, and get it up to twice the market rent with a long-term, low-impact tenant. 
"The key to this transaction is to find a tenant first," Gene says. "Find an operator you can lease the residential assisted living home to." 
There are many reasons to find your operator before you find your property … the primary being taking their suggestions on potential home locations. 
The time is now
So what's the end game? Gene says his students have found multiple profitable strategies from investing in senior housing. 
The first is acquiring multiple homes and then selling them off as a portfolio to a larger conglomerate. 
Another approach is to simply hang on to the properties over the years making really good cash flow and giving the property an opportunity to go up in value. 
Lastly, you can build your own brand and business into something that you can eventually sell as a branded package. 
No matter what you do, Gene says the time is now. 
"Business is good now, and it's getting better and better and better. And once the spike from the baby boomers hits, it's just uphill from there for the next 20 years," Gene says. 
So, to get in position to ride this wave, there are a couple of ways to go. 
You can either passively invest in the real estate with an operator … or you can learn the business side of residential assisted living. 
"I wish there was a training like the one that I give people that I could have attended," Gene says. "It would have saved me so much time, effort, and money."
We always say that the best way to learn is to learn from the people who are already doing what you want to be doing. Through RAL Academy, Gene is enabling investors to do just that. 
Gene's trainings take place over three full days in Phoenix, Arizona. On the second day, students load up and visit some of Gene's operating homes in the area to see what senior housing looks like firsthand. 
To learn more about RAL Academy and opportunities that lie in senior housing … listen in to our full episode. 
More From The Real Estate Guys™…
The Real Estate Guys™ radio show and podcast provides real estate investing news, education, training, and resources to help real estate investors succeed.
---
Love the show?  Tell the world!  When you promote the show, you help us attract more great guests for 

your

 listening pleasure!
In case you missed it, silver exploded nearly five percent higher … in a single day … which takes its impressive year-to-date gain to nearly twenty percent.
Of course, we're not into using precious metals as trading vehicles to churn out short-term dollar-denominated capital gains.
We think real investing is about acquiring streams of passive cash flow. Rental income is sustainable, resilient wealth that doesn't gyrate up and down with every Presidential tweet or bloviation by a Federal Reserve governor.
Nonetheless, we do think silver and gold can serve a powerful purpose in a strategic real estate investor's portfolio. In fact, we'll probably make this our presentation topic at the upcoming New Orleans Investment Conference.
But there's another big silver boom happening … and it's one that's attracting gobs of capital and produces very strong cash flows.
A recent research report from Jones Lang Lasalle (JLL) described healthcare as an "undeniable force in the U.S. economy" and "the largest employer in the U.S."
JLL says the healthcare's bright outlook is rooted in powerful demographics…
"Underlying the forecast for growth in healthcare spending are … the growing and aging U.S. population."
It's the "silver tsunami" our friend and residential assisted living investing expert, Gene Guarino, talks about all the time.
And by the numbers, it's a sector likely to be growing for awhile …
"… the American population over 65 years of age is projected to almost double, from 50 million to nearly 95 million …"
"… the 95 and older population is expected to nearly triple, from 6.5 million to 19 million."
Maybe that's old news. (Sorry, was that a pun?)
But the point is … those demographics drive big expenditures …
"Healthcare spending is expected to grow by more than nearly $2 trillion in the next decade."
Of course, just because big money is flowing into a mega-sector, you still need to figure out how to stake your claim and get into the cash flow.
On this count, the report contains some valuable insights …
"Healthcare delivery continues to evolve toward a more decentralized model away from inpatient care and hospitals."
Why? Because that's what the customer WANTS …
"Healthcare consumers increasingly expect … a better experience when seeking care."
"This trend is leading to new real estate strategies that include moving to … smaller-scale … centers."
Of course, they're not talking about residential assisted living homes. At least not yet.
But McMansions converted into a cash-flowing group home provides both care and community to a growing demographic … and fit well into the micro-trend.
We're guessing big players like JLL and their institutional clients just aren't interested in owning a dozen single-family homes each cranking out $10,000 a month of net spendable cash.
That's because as great as this sounds to Mom and Pop investors and syndicators on Main Street, it's small potatoes to big institutional players.
Yet we think it's probable somewhere down the line that the big players will find a way to get in on the action … the same way huge private equity funds found their way into single-family homes.
But that day isn't here yet. This means there's still a lot of room for Main Street investors and syndicators to get in on the action.
And unlike many industries which can be offshored, tariffed, or cut out of the family budget in tough times … healthcare is an industry that will remain local and likely to enjoy continued public, corporate, and political support.
Residential assisted living is one of our favorite niches. We're seeing many individual investors and syndicators having success in this space.
The demographics driving this sector are powerful and undeniable.
As baby-boomers have moved through the seasons of life, they've created huge economic bonanzas for industries which find ways to serve them.
Healthcare could end up being the biggest baby-boomer bonanza of them all.
So whether it's medical office, residential assisted living, or some other healthcare related real estate play …
… this is one silver boom tailor made for strategic real estate investors and syndicators.
Until next time … good investing!
More From The Real Estate Guys™…
The Real Estate Guys™ radio show and podcast provides real estate investing news, education, training, and resources to help real estate investors succeed.
---
Love the show?  Tell the world!  When you promote the show, you help us attract more great guests for 

your

 listening pleasure!
Smart investing often comes down to catching a big wave early and going for a long ride.
One of the biggest economic waves in history is being driven by the huge demographic known as the baby-boomers.
As boomers roll through the seasons of life, businesses providing products and services to meet their needs prosper.
The next two decades are the senior season for this undeniable demographic … and that makes healthcare a big growth industry.
In this episode, we visit with a seasoned real estate entrepreneur about how Main Street investors are paddling into position to ride this wave through residential assisted living homes.
So listen in and learn how real estate, healthcare, and demographics are converging to create big opportunity for investors.
---
More From The Real Estate Guys™…
The Real Estate Guys™ radio show and podcast provides real estate investing news, education, training, and resources to help real estate investors succeed.
---
Love the show?  Tell the world!  When you promote the show, you help us attract more great guests for 

your

 listening pleasure!
Cleveland
Once a forgotten city with a struggling manufacturing sector, Cleveland is rebuilding a stronger, more diverse economy and workforce. It is a diamond in the rust belt.
Cleveland is making a comeback.
Along with other industrial cities like Pittsburgh and Detroit, Cleveland saw a downward slope 
in the late 20th century that was only accelerated by the 2008 recession. Unemployment soared, and home values plummeted.
Now, a shifting focus to the healthcare and tech industries and a slow but steady return of manufacturing spells a new slogan for Cleveland … it's Believeland, Ohio.
Here's what's changing in Ohio:
Diversified economy.

Shuttering factories led to widespread unemployment. While some of those jobs have returned, it's no longer the largest sector of the economy, and that diversity is promising for the future of the market.

The leader in healthcare.

Cleveland Clinic is one of the best healthcare systems in the world and is the national leader in cardiology and heart surgery. Watch for continued growth in the biomedical industry.

An emerging tech hub.

Greater access to capital, support for entrepreneurs, a low cost of living and a vibrant health tech corridor are just a few of the reasons why technology companies are choosing Cleveland as their home.

Eight Fortune 500 companies call it home.

It's not all surgery and computers here. Progressive Insurance, Goodyear Tire and Rubber, Sherwin Williams, and others provide jobs and revenue. And that influx of capital and people is revitalizing neighborhoods.

A newer, younger population.

Millennials want to live closer to where they work and are coming back from the suburbs to the cities. Cleveland is the 8th fastest growing millennial population in the US, and they're renting and purchasing homes.

Centralized location.

According to Forbes

, Ohio is within a day's drive of 60 percent of the US GDP and 150 Fortune 500 businesses. It's easy and cheap to get to many major cities.
Downtown Cleveland is changing rapidly. As the Health-Tech Corridor expands and innovates, Cleveland will continue to be a diamond in the rust belt.
Radio Shows
Reports and Articles
Market Field Trips & Property Tours
Boots-on-the-Ground Teams
Clues in The News
Cleveland—Improved Economic Conditions – March 25, 2019
The Pace of Job Growth Is Accelerating in … – March 16, 2019
20 Cities Where a $50,000 Salary Goes the Furthest – March 7, 2019
Top 5 cities for Americans earning $50,000 – March 6, 2019
Cleveland is part of one of the leading 'mega-regions' powering the world economy – February 28, 2019
The Best Markets For Real Estate Investments In 2019 – January 7, 2019
Home Value Forecast: The New Home Office – How Telecommuting and Economic Restructuring are Impacting Housing Markets – October 30, 2018
25 Best Cities for Jobs 2018 – October 16, 2018
Cleveland is a pretty powerful force in clean energy jobs – 

September 28, 2018

PNC plans to move 500 suburban workers to downtown Cleveland – 

September 27, 2018

Report shows demand for 6,800 more homes in downtown Cleveland by 2030 – 

September 26, 2018

Why millennials are flocking to Rust Belt real estate – 

September 23, 2018

Cleveland's core entering new-construction mode

— June 1, 2018

A new generation takes on downtown development

— May 5, 2018

Cleveland's nuCLEus project appears to be target of proposed tax credit for 'transformational' deals

— March 23, 2018

Rising: seven projects that will change the face of Cleveland

— February 23, 2018

Cleveland economy outpaces Cincinnati, Columbus in 2017 – 

September 19, 2017

Cleveland's Surprising Turnaround And What It Means For New Businesses

— September 15, 2017

Ohio's big cities rank in top 10 for jobs – 

September 13, 2017

Top 10 Markets to Own Rental Homes – April 21, 2017

Cleveland ranks among top 10 U.S. cities for population growth of college-educated millennial residents

— January 19, 2016
This may be one of the most interesting times in economic history. 
The pace and amount of change is creating significant challenges and opportunities for both investors and entrepreneurs … not to mention policy makers.
It's fun to watch, hard to keep up with, and impossible to avoid.
The changing future of money and wealth will affect everyone … believe it or not, like it or not, prepared or not.
Aside from growing threats to dollar dominance in global trade … there's a tug-of-war going on between stimulating and constraining the flow of dollars through the economy.
We recently said the rollback of Dodd-Frank might increase community lending … especially into real estate.  This stimulates the economy.
But the Fed decided to raise interest rates again … ever so slightly … and toss in some hawk talk (more hikes coming this year).
Obviously, higher rates mean fewer borrowers qualify for loans, and those who do can't borrow as much.  This constrains the economy … and directly affects real estate investors.
Earlier this year, Uncle Sam implemented tax cuts and a ginormous government budget.  Tax cuts leaves more money in the hands of individuals and corporations, hoping they'll spend it.
That's stimulating … IF they really deploy the funds.
Of course, even if individuals and corporations won't spend, the government is going to (shocker, we know).  This generally stimulates the economy.
Meanwhile, rising prices … led by gas prices and healthcare … and let's not forget tariffs … mean dollars don't go as far, so people can't buy as much.  This constrains economic activity.
Dizzy yet?  It's like watching a tennis match.  And we're not done …
The dollar is strengthening because of an improving economy, rising rates, and its safe-haven status in times of geo-political uncertainty (like now).
A strong dollar makes foreign products cheaper for Americans.
Domestically, this can stimulate activity … if people buy more stuff … if it's made overseas … and if it's not subject to tariffs.
On the other hand, a strong dollar makes exports harder to sell, which is a drag on sales made to foreigners.  This potentially constrains cash coming into the USA.
Meanwhile, a tight U.S. labor market and the rising wages we're told will follow tends to increase people's ability to borrow and spend.  This stimulates the economy.
Unsurprisingly, both consumer confidence and small business confidence are VERY strong right now.
People and businesses generally feel good about their economic future.
When people feel good, they spend, borrow, and invest.  All are stimulating to the economy.
So on the surface, the U.S. economy seems to be leaning towards growth and stability.  And because a rising tide lifts all boats, real estate investors should be very happy right now too.
Still, there's an obvious tug-of-war going on between stimulating and constraining the economy.
The challenge (and opportunity) is that SO much is changing SO fast.  Too much stimulation is a problem and so is too much constraint.
And with so much happening at once, it's probably dangerous for an investor to put TOO much emphasis on any one thing … or prepare for only one outcome.
After all, the economy is a very complex system.
Investors who bought too much into the sunshine narrative leading up to 2008 weren't prepared for a storm. When it came, many got washed away.
Those who bought too much of the gloom and doom story missed out on one of the best real estate cycles in recent memory.
So it's important to listen to a variety of viewpoints … then have a plan for variable outcomes.
For years, we've talked about the benefits of healthy tension … opposing forces tugging hard at each other.  Just like an old-fashioned rooftop TV antenna …  it's the tension between opposing positions that creates stability.
So we like all the debate and chatter in the market right now. It's less confusing than comforting.  It helps us see both the opportunities AND the risks.
Robert Kiyosaki reminds us all the time to stand on the edge … so you can see both sides of the coin.  And there's no one-size-fits-all answer.
We think it's important to keep in mind that a strong economy and astrong financial system are two very different things.
It's like getting into a boat and thinking it's seaworthy simply because it's fast.  A bad hull with a slow leak will eventually sink even the fastest boat.
Right now, even though corporate profits are up and more jobs are being created, interest rates are rising in the largest sea of global debt in history.
As we learned in 2008, when debt goes bad, financial ships can sink VERY fast.
But dangerous global debt levels is only one of several concerns about what some consider to be a fragile financial system tasked with supporting robusteconomic activity.
Will it hold up?  What if it doesn't?  How will you know things are starting to break?  What will you do if it does?
Sunshine is awesome and we should all enjoy it.  But it's always smart to watch the weather reports … and pack an umbrella just in case.
We'll have much more to say on this important topic in the near future …
Until next time … good investing!
---
More From The Real Estate Guys™…
The Real Estate Guys™ radio show and podcast provides real estate investing news, education, training, and resources to help real estate investors succeed.
In spite of rising rates and concerns about bubbles … real estate is looking pretty good right now.  At least the right real estate in the right markets.
Of course, "real estate" can mean a lot of different things.  In this case, we're talking about good ol' fashioned single-family residences.   Houses.
Yes, we know mortgage rates are rising.  But that just means it's harder for renters to buy a home … which keeps them renting … from YOU.
And if you proceed with caution, there are some reasons to pursue single-family homes even though prices have recovered substantially from the 2008 lows.
Consider this Yahoo Finance headline:
Small business earnings hit all-time high, NFIB declares
"Small business earnings rose to the highest levels in at least 45 years last month, according to the results of a survey from the National Federation of Independent Businesses (NFIB) …" 
" …  the 17th consecutive month of 'historically high readings.'"
That's good news for small business owners … and for the U.S. economy.  It's commonly believed that small business drives a majority of job creation.
So perhaps this CNBC headline isn't a big surprise …
Job openings hit record high of 6.6 million
Of course, job creation is good for landlords.  It's a lot easier for tenants to pay rent when they actually have jobs.
But there's the issue of wages.  Even though the unemployment rate fell below 4% … which is considered "tight" … wages still haven't risen substantially … yet.
Meanwhile, life is getting more expensive as rising interest rates, gas prices and healthcare premiums are among several factors squeezing household budgets.
While jobs are good, it's hard to save up for a down payment when living costs are going up faster than paychecks … which keeps people renting.
And if all that isn't a big enough challenge, there's the problem of high housing prices.  Obviously, higher prices also make it harder for renters to become homeowners.
So all that's not horrible news for landlords … especially those who are investing in more affordable markets and property types.
But there are two more parts to the story …
First has to do with a deeper dive into the jobs market.  The April jobs report didn't seem great at first blush.
But in the past, the reports looked great at first, then you'd drill down and discover the jobs created were low-wage service industry jobs.
Notably, recent jobs reports reflect a subtle but important shift in the composition of jobs.
So while the quantity of jobs created might be not bad … the quality is actually looking pretty good.
According to this Wall Street Journal article, manufacturing added 24,000 workers in April … after adding 22,000 and 31,000 in the last two months.
"While manufacturing employment has been generally declining for decades, hiring picked up in the sector over the past year." 
Way back our 2011 blog, What Washington Could Learn from Real Estate Investors, we argued that not all jobs are equal. We like what's happening.
Seems to us if the American economy can keep this up, it's a tailwind for housing … in spite of rising rates, inflation, and high debt levels.
And speaking of wind …
As we discussed at length during Future of Money and Wealth, the entire financial system is based on debt.  So to grow the economy, debt MUST grow.
The why and how of all that is too big a topic for today's discussion, but if you take it at face value, it really explains a lot.  It also has some big ramifications for real estate.
After 2008, lenders ran away from real estate … but debt still needed to expand.  So new debt-slaves borrowers were needed.
Student debt soared.  Sub-prime auto loans spiked.  Credit cards hit record highs. Corporations borrowed heavily to bid up their own stock.
But today, students are reconsidering the value of a financed college education.  Auto sales are slowing.  Credit card losses are mounting.
Corporations are slowing down their borrowing … with nearly 14% of the largest companies unable to pay their interest payments from earnings.
In fact, a recent Bloomberg article quotes Gregg Lippman of "Big Short" fame as saying corporate debt will trigger the next financial crisis.
" … corporate debt and equities will face the biggest pain when the next downturn comes. Investments linked to consumer debt, unlike the last crisis, will be relatively safe …"
"The consumer is in much better shape than corporates. Consumers are less levered than they were pre-crisis. Corporates are more levered than they were pre-crisis …"
So let's wrap this all up and put a bow on it …
If it's true debt MUST expand, lenders will be looking for where they can make loans.  Remember, your debt is their "investment".
There are already tremors in the debt markets.  Lenders will be looking for quality.
Similarly, there are tremors in the stock markets.  Investors and consumers will be looking for an alternative for their wealth building (remember, consumers consider their home an investment).
So we think there's a good chance the focus will shift to real estate again.  Just like it did in the early 2000s.
Yes, we know the run-up from 2000 – 2008 ended badly.  But not for everyone.
If you buy the right markets, use sustainable financing structures, and pay attention to cash flow, there's an argument to be made that single-family homes still have solid potential for long-term wealth building.
Until next time … good investing!
---
More From The Real Estate Guys™…
The Real Estate Guys™ radio show and podcast provides real estate investing news, education, training, and resources to help real estate investors succeed.
Lost in all the hype over Bitcoin and a red-hot stock market are the millions of people whose real incomes and purchasing power are slipping backwards.
These are the folks falling into the wealth inequality chasm … which has largely been created by the financialization of the economy.
"Financialization" is wonk talk for "making money" by not doing anything more than trading paper …
… as opposed to actually producing goods and services that benefit people.
You can't eat, enjoy, be healed or entertained by paper trading profits.
All you can do is spend those profits to buy real goods and services … assuming someone else gets up and creates them.
But to high-level lever pullers, goosing financialization is a way to move numbers … like the Dow Jones … without a corresponding level of ACTUAL productivity.
We understand the THEORY is all these paper profits will make their way into spending … thereby creating demand for products and services and stimulating productivity.
But just like high-priced real estate doesn't mean higher rents (it's the other way around), a booming stock market doesn't necessarily mean more jobs and productivity.
Of course, no one in charge is asking our opinion.  The lever-pullers act according to what they believe.
We don't need to agree.  But we do need to understand.
Low interest rates are the fuel of financialization … and loose money from low interest rates can cause asset prices to bubble up … sometimes to all-time highs.
Don't get us wrong.  Bubbles are great … IF you own bubbling assets like stocks, real estate, and now Bitcoin.
But if you're Joe Sixpack, or an underemployed Millennial with college debt, living paycheck to paycheck … and you don't own any of these assets … you don't get to sip the bubbly at the asset party.
Meanwhile rising costs of essentials like rent and healthcare are taking bigger bites out of the household budget.    Not surprisingly, people are going further into debt.
Some pundits say consumers are taking on more debt because they're feeling better about the economy.  Maybe.
But with credit card interest rates rising and defaults increasing, it seems to us the consumer is having a hard time.
Meanwhile, home ownership remains at historically low levels.  That's millions of people heading into retirement without the benefit of home equity.
So it seems many Main Street Americans have a prosperity problem.
When we interviewed then-presidential candidate Donald Trump and asked him about his plan for homeownership, he gave us a one word answer … "jobs."
In the meantime, while now-President Trump works on jobs … we think the forces pushing against Main Street prosperity remain fairly formidable.
While we're waiting for Washington and Fed prosperity policies to trickle down to Main Street … local municipalities are making some interesting moves …
… which have the potential to affect a popular real estate investing niche.
Check out this headline from an article recently published on the PEW 
Charitable Trusts website …
Why Some Cities Are Buying Trailer Parks
This article is worth reading … whether you're personally interested in mobile home parks or not.  For now, here are a couple of select excerpts …
"… rising prices are prompting park owners to sell their land to developers …"
"… localities, desperate to hang on to homes middle- and working-class people can afford, have stepped in to buy parks, fix them up, and transfer ownership to residents or to a nonprofit on conditions that rents be kept low."
If you're not familiar with mobile homes (sometimes called "trailer" homes), it's a very interesting and potentially profitable niche.
Typically, the land is referred to as the "park" … like a big parking lot … where the individual mobile homes are parked.
The residents usually own the structure (the home) and pay rent to the land owner for the parking space the structure sits on.
It can be a great niche because the structure is owned by the tenant …  and so do the costs for maintenance and repairs.  Great!
Also, because the structure is more permanent than mobile, the tenancies tend to be long term.  This means less vacancy and turnover expenses.  Great again.
The park owner (the landlord) collects rent and is primarily responsible for infrastructure and common area maintenance.
We really like the mobile home niche because we expect affordable areas and product types will increase in demand based on economic conditions and demographics.
So what are the take-aways from this week's musings?
First, Main Street USA is still struggling in terms of real income and standard of living.  This will have a direct impact on their housing choices.
We also think this affirms our contention that demand for affordable product types and markets will grow.
We think both mobile home parks and apartments … and their owners … will likely be among the beneficiaries.
Of course, this is a drum we've been pounding for quite a while.
What's new is that cities and counties … "localities" … are stepping in and competing with investors to acquire mobile home parks.
These are potentially deep-pocketed players not concerned with profitability, so they're both capable and potentially willing to bid up prices to unrealistic levels.
Think about it.
If the reason the government is stepping in to buy the park is because "rising prices are prompting park owners to sell their land to developers" …
… they'll need to bid MORE than the developers to get the park.
And if the plan is to keep rents DOWN, the deal can't possibly make financial sense without subsidies from somewhere … presumably the local taxpayers.
Hopefully the local voters are okay with this.  But we suppose that's the politicians' problem.
Meanwhile, we're guessing our friends who've been pouring money into mobile home parks are probably smiling.
After all, while mobile home parks crank our great cash flows, they're also a long-term land banking play.
Eventually, the path of progress or demand drives up the value of the land.  It's always fun to get in position ahead of the crowd … and even better when being early still cash flows.
This also bolsters our argument that the right real estate is a winner in both good times and bad.
In this case, increased demand for affordable housing due to soft real economic growth at the working-class level …  is potentially increasing mobile home rents and asset values.
Of course, in good times, everything goes up, including the demand for developable land … whether it's land under your C-class apartments or your mobile home park.
The moral of the story is even bad times can be good times for strategic real estate investors because people will ALWAYS need affordable housing in ANY economy.
Until next time … good investing!
---
 More From The Real Estate Guys™…
The Real Estate Guys™ radio show and podcast provides real estate investing news, education, training, and resources to help real estate investors succeed.
Do you remember the old "new" economy? That was the one where technology companies could go public without profit.  In some cases, they didn't even need revenue. Ahhhh, those were the days.
The new "new" economy (the Great Recession one) hasn't been nearly as fun – unless you're an old school entrepreneur.  That's the kind who looks at problems as opportunities.  Guys (and gals) like that are having a lot of fun right now because there are opportunities galore coming out of the Great Recession.
The Real Estate Guys™ headed off to Freedom Fest in Las Vegas a few weeks back.  We heard that money manager / economist / author / Senate candidate Peter Schiff would be there (among many other people with very strong opinions about the U.S. economy) and we wanted to do some interviews.  We're happy to report we got lots of great stuff, including Mr. Schiff and the CEO of Forbes Magazine, Steve Forbes.  Watch for those interviews in future broadcasts.
So we fly into Las Vegas in our private jet (the one operated by Southwest Airlines), and get to the convention venue and start setting up our booth.  Before the event had even started, a man stops by and sees our banner for Belize (we were promoting our upcoming field trip to Belize) and asks a few questions.  The short of it is that we find out he's working on a very exciting project in the Caribbean – one that solves a problem we've been trying to figure out too.  Russ gets so excited that he hugs the guy. Very weird.
After the appropriate apologies and some follow up male bonding, our new friend agrees to do a radio interview.  And that's what this broadcast is all about.
Manning the microphones for this edition of The Real Estate Guys™ Radio Show:
Your host, the Larry King of real estate radio, Robert Helms
Co-host, our "I love you, man" booth babe, Russell Gray
Special Guest, Investment Banker, Entrepreneur and assault victim, Jeff Villwock
Any time we get around smart people, we jump on the opportunity to talk with them. In this case, Russ literally jumped on Jeff.  When Jeff recovered, we got him on the mic, so you can listen to what he's doing, where he's doing it and why.  There's lots of lessons to be gleaned!
Freedom Fest is an event that attracts people with strong political opinions.  In many of the interviews we did there, those opinions come out.  Great!  We think the world works better when people respectfully debate important issues.  Sharing ideas is among the most sacred of our freedoms, especially if you're radio guys.
We also realize that the U.S. (the bulk of our audience) is pretty polarized right now.  Now, we love our entire audience and our show isn't political.  However, policies affect economics and economics affects real estate. There shouldn't be a serious student of real estate who can look at the last several years and deny that.  So politics are going to get into the discourse from time to time, which is a very good thing.
We think these Freedom Fest interviews are great.  If you disagree with the political views of our guests, don't let that get in the way of hearing what's being said.  Here's why:  a big part of real estate investing is understanding demographics and human nature. How people think and believe affects where they (and their money) will be moving.  Even if you disagree with them, if they believe it, it will affect their actions. So YOU need to understand them (even if you disagree) if you want to anticipate their behavior.
Did we mention that Jeff's project is in St. Kitts?  It just so happens that St. Kitts is one of the stops on our upcoming 9th Annual Summit at Sea!  So we ask Jeff if we can visit his project as part of our already planned real estate shore excursion in St. Kitts. Not only does Jeff agree to allow us to visit, he says he'll meet us there and show us around.  Awesome!
Once again, we're reminded of the importance of getting out of our cubicles and into the world where real people are. No doubt that virtual networking is powerful, but just as phones did not replace face to face meetings, neither will social media replace conventions as a great place to make important connections.  This is one of the reasons we attend trade shows and promote our field trips and the Summit at Sea™.  It's a great way to get to know great people in the real world.  We hope to see YOU at one very soon!
Listen Now
Don't miss a show!  Subscribe to the Free Podcast
Want More?  Sign Up for The Real Estate Guys™ Free Newsletter!
What do these two topics have to do with each other?  Well, certainly after the mortgage meltdown the US economy is in need of health care.  Not reform.  Just getting healthy!  But that's not the topic of this post.  Instead the question is: What lessons from the mortgage meltdown can be applied to the health care debate?  And, as a real estate investor, why should you care?
Without going into an extensive history lesson, here's a quick recap of the mortgage meltdown:
Government decides to "help" the free market for mortgages by establishing Fannie and Freddie to buy mortgages in the secondary market.
Assured of a buyer for their mortgages, mortgage originators aggressively market them.  They sell it silly.  People buy houses. Values go up and more people buy. Equity happens and life is good.
Private industry sees opportunity and wants to play, but find themselves competing against the "Government Sponsored Enterprises" (GSE's) Fannie and Freddie.  Mortgage rates are dictated by risk and the implied government guarantee of Fannie and Freddie means mortgages that "conform) (i.e., conforming loans) are cheaper than private industry.  Of course, the consumer will buy the cheaper loan.
Private industry expands into "non-conforming" (i.e. Jumbo, sub-prime, etc) in order to be in the mortgage business without having to compete directly with the GSE's.  They make money.
In 1999, the Clinton Administration says, "Fannie and Freddie, you need to make it even easier for people to get home loans", which is code for "lower your standards".  Fannie and Freddie comply.
Home ownership surges under George W. Bush.  He's an economic genius.  Home values soar.  Private industry says, "I want some more!" and recruits foreign investors to plow money into "super safe" mortgage backed securities.  The money is directed at sub-prime, alt-a, investors, jumbo, etc.  Now equity is REALLY happening!
Reality sets in.  People who shouldn't have gotten loans do what people who shouldn't have gotten loans do: they default.  The sub-prime crisis sets off a chain reaction of well chronicled events that set off The Great Recession.  As a result, the private mortgage business is almost wiped out.  Fannie and Freddie survive on the backs of the taxpayers (the working private sector).
Obviously, there's a lot more to the story, but what are the lessons?  Here are two of the most important ones:
1. In a capitalistic society, the objective of enterprise is to make a profit.    It's what motivates the brightest people to work hard and sacrifice to create solutions to society's problems – solutions that can be sold for a profit.  Profits are what allow people to pay taxes, give to charity, invest in product development and new enterprises that create jobs and enrich society. Profits are not evil, they are essential.
2. When the government, though well intentioned (giving it the benefit of the doubt) enters into competition with private industry, with the goal of making a product or service "more affordable"  (code for reducing or eliminating those evil profits), the result is a) private industry is crushed, taking its jobs with it; or b) private industry is forced to compromise sound business practice in order to survive (like loaning money to people who can't afford to pay it back) and eventually those unsound business practices result in failure – and the loss of jobs.
And the correlation to healthcare?
The President of the United States has gone on record as stating that one of the "benefits" of a public option is to create a health care insurance program "without a profit motive" to compete with private industry.  When you follow that thought track to its logical conclusion, does anyone see a train wreck?
When you think about how big the health care industry is, you can imagine how many private sector jobs would be lost if it were to melt down too.  And since the private sector economy is the one that pays 100% of the taxes, the smaller it gets, the larger the tax burden will be on those who remain.
Loss of private sector jobs and higher taxes have a DIRECT impact on your real estate investments. When more private sector capital is sucked into government, there is less of it available for private purposes. And what is available becomes more expensive (higher interest rates).
So even though "homes and healthcare for all" are noble and compassionate causes that everyone can support, the methodology of undermining the private sector to accomplish them is counterproductive in the long term IF one is operating in a CAPITALISTIC society.
There is no debate about whether we all want people to have homes, healthcare and abundance.  We all want that.  The debate is whether or not we are committed to capitalism.  If we are (and you should be as a real estate investor), then the solution will be found in the private sector as entrepreneurs work every day in their "enlightened self-interest" to invent, build and sell homes, health insurance, health services and whatever other products or services enhance the human experience.
Diesel engines run great on diesel fuel. Regular gas engines run great on regular gas.  But when you put diesel fuel in a regular gas engine or vice versa, it might run for a little while, but it won't run well.  Eventually, it will break down and not work at all.
Until someone re-writes the Constitution of the United States, the US is a capitalistic society.  Let's be careful about injecting incompatible "fuel" no matter how noble the motive.