Boots-on-the-Ground Market Insights: Perpetual Wealth Strategy
September 2020 Update
Tools are useful … if the person using the product knows how to use it.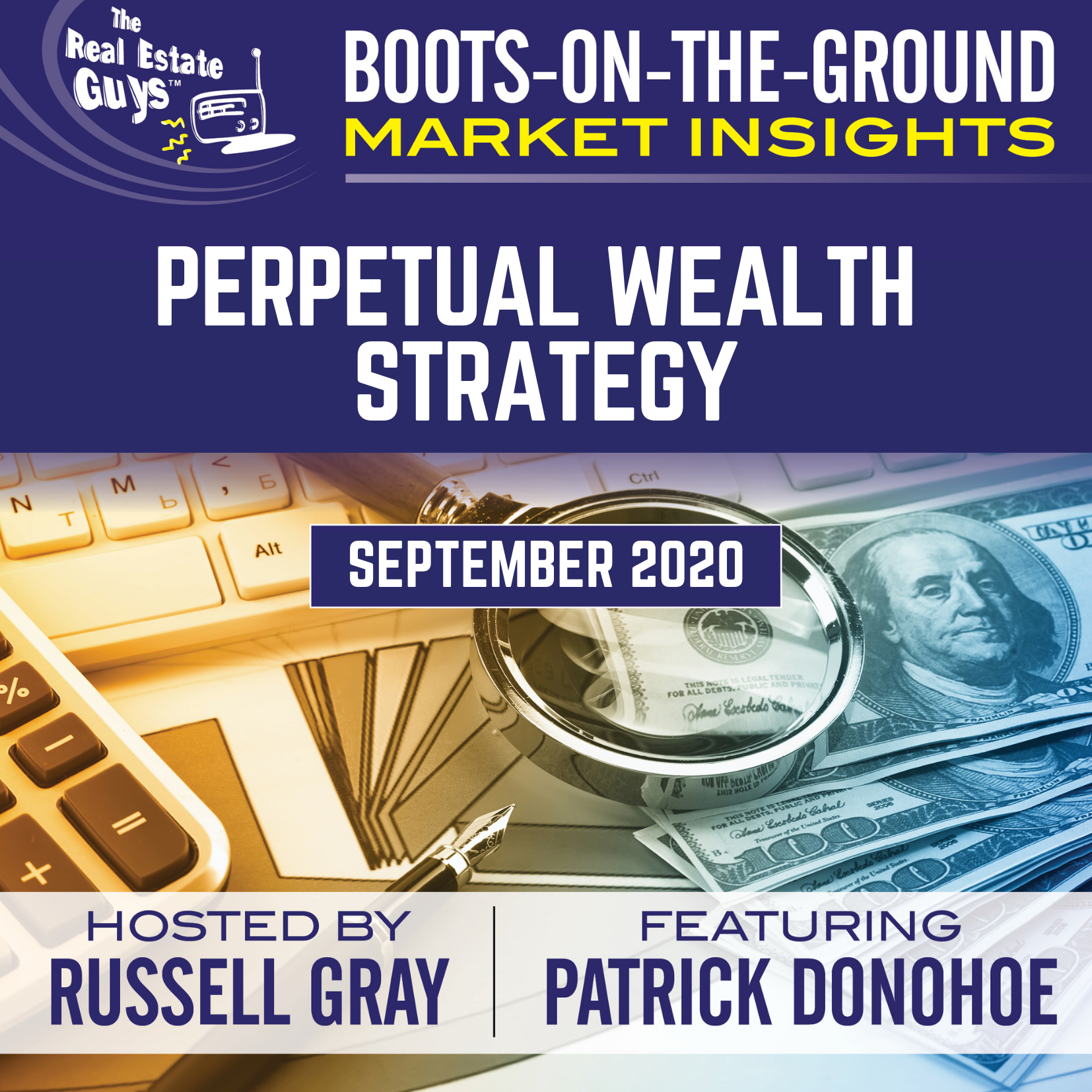 In this episode, we hear about an interesting approach to preparedness and opportunity. Patrick Donahoe and Russell Gray dig deep on how investors can not only educate themselves but strategically position themselves in a defensive role for what looks to be coming down the line.  
Topics of particular interest include:
Reserves and Liquidity

Privacy and Asset Protection

Guaranteed Loan Provisions

Dividends and Tax Benefits

And More!
Simply fill out the form below to access this edition of Boots-on-the-Ground Market Insights: Perpetual Wealth Strategy …
At the beginning of a new year, we invite you to take a look at where you've been, where you're at now, and where you're going.
Whether you've never bought a property or you have a full portfolio, NOW is the time to reflect and make sure you're on the right path with your goals and your business.
After all, "If you don't change anything, nothing changes."
In this show, we'll walk you through how to apply success strategist Brian Tracy's concept of zero-based thinking to the real estate business, starting with two important questions:
Knowing what you know now, would you make the decisions of the past year again?

Why or why not?
Perhaps you just need to do some fine-tuning … or perhaps you need a major course correction! Either way, we want to help YOU make better decisions going forward.
In this episode of The Real Estate Guys™ show you'll hear from:
Your host, team player 

Robert Helms

His doesn't-always-play-well-with-others co-host, 

Russell Gray
---
Listen
---
Subscribe
Broadcasting since 1997 with over 300 episodes on iTunes!
---
Review
When you give us a positive review on iTunes you help us continue to bring you high caliber guests and attract new listeners. It's easy and takes just a minute! (Don't know how? Follow these instructions).
Thanks!
---
Evaluate yourself … and your team
Your evaluation should start with yourself. Begin the process by applying the question, "Knowing what I know now, would I make that decision again?" to the properties in your portfolio.
Then, ask yourself why you would or would not make that decision again. You can divide your answer into three categories … the property, the people involved, and the marketplace.
Answering this question about your decisions will help you avoid making the same mistakes going forward and make more targeted decisions.
After your self-evaluation, look at your team.
Every real estate investor has a team. As an investor, you're a borrower, a buyer, a client, and a customer … and on the other side of these relationships sit your team members.
As you evaluate your team, start by asking some essential questions:
Do I have everyone I need to run my business?

Where is each person on a scale of 1 to 10? Why?

How could I change or augment this relationship to get this team member up to a 9 or 10?

Ultimately, ask yourself, can I salvage this relationship or do I need to start over?
You can't always change the people on your team, but you can change your relationship with them. So, figure out what you can do to get to where you want … or whether you need to replace a low performer entirely.
Also ask yourself, "What makes a good team member for ME?" Figure out why your high performers are 8s, 9s, and 10s, then look to them to coach other members of your team and offer referrals.
You want the people on your team to be better, smarter, harder-working, and more committed than most people out there … even if it means they're better than you.
Your TEAM has helped you get to where you are … so build them up. Serve your team members, and put them in a position to win, so YOU can win too.
And, if you're looking for more feedback on yourself, ask your team to evaluate how YOU can become a better client. This will strengthen the relationship on both ends.
Review and fine-tune your financial situation
As an investor, you should have a basic idea of where you're at and where you want to go … in other words, your personal investment philosophy.
If you haven't yet fleshed out your personal investment philosophy, we highly encourage you to take that step before digging deeper.
Got your investment philosophy written out, revised, and ready to go? Now is a GREAT time of year to take a look at your financial situation … and evaluate where you can minimize spending.
There are three major expenses that can be leveraged against your equity to free up some investable money:
Interest

Insurance

Taxes
Guess what all three have in common? They're an expense everyone pays for, but no one wants to.
You could brown-bag it every day to save money … OR you could work on minimizing the costs you really don't want to be spending money on in the first place.
Your responsibility as an investor is to manage debt, equity, and cash flow. It's key that you have a strategy to manage your money so you can accelerate equity growth.
Your first step in making a financial change is to seek out experts on your team who can help you get to where you want to go. Your second step is to ask yourself what's missing in your own portfolio of knowledge … and then seek out education and training to address gaps.
Below are tools for evaluating each of these three major areas of expense.
Interest
The basic question you want to ask when it comes to interest is, "Are there places I can change my loan so it makes more sense?"
As with any financial decision, step carefully and rely upon knowledgeable team members.
Look at the big picture to see where you might make changes. You want to manage your mortgage for maximum net worth.
Check to see whether your lender will bundle properties to free up your borrowing power. Look at your current interest rates and loan terms.
Consider refinancing, but realize that refinancing means kicking a big can down the road. So, consider the long run, and not just your monthly cash flow.
Insurance
For each insurance policy you hold, evaluate the policy itself as well as the carrier.
Make sure your policies will actually pay the risks you're exposed to.
We recommend meeting with your insurance company to evaluate the company and your policy and find ways to optimize your premium.
There's a steep learning curve here, so make sure you have a knowledgeable team member by your side or available for questions.
Taxes
No one wants to pay taxes. Ideally, we would all pay as little as legally possible.
To do so, you need to know the tax law and, most importantly, have a good tax team … your financial advisor and your accountant.
We recommend meeting with your tax advisor to reassess cost segregation, property tax mitigation, your depreciation schedules, cost acceleration, expensing business costs, and structuring your business.
Real estate is one of the best assets when it comes to tax benefits, so invest some time to educate yourself.
And be proactive … come to your CPA with ideas and questions. Ask, "How can I do this?" instead of "Is this possible?"
Assess how you spend your time
Time is also an asset … perhaps your most valuable one.
By choice, we spend less time on real estate investing now because our priorities have changed. That doesn't mean our profits have suffered, however.
Look at your calendar, relationships, health, and satisfaction level and ask yourself, "Do I own this business, or does it own me?"
To make a change, start by keeping a detailed calendar of how you spend your time.
Look at easily delegated tasks first and find ways to offload them.
Then look at the critical tasks on your list and figure out what the key performance indicators are for each task. Set up processes so you can delegate these tasks as well.
Refashion yourself … from a one-band man, to a well-oiled team.
We encourage you to find clarity about the things that absolutely require your time and effort, and the things that can be delegated and even done better by others.
The shift from self-employed to team manager requires a lot of fortitude, devotion, and skill, but it's absolutely worth it.
Ultimately, your business should be fashioned in a way that it could be a model for 1,000 more just like it … a smooth-functioning machine.
Ask yourself, "If I didn't own this business, would I buy it?" Because you are buying it with your blood, sweat, and tears on a daily basis.
Check your mission, vision, and values
You don't want to spend your whole life trying to get from Point A to Point B if Point B isn't really where you want to be.
Don't get so caught up in the doing that you forget your destination.
All your strength as a real estate investor will come from your mission, vision, and values … so make sure you sit down and really fine-tune those three core beliefs.
Interested in having us coach you through the process of finding your mission, vision, and values? Check our Create Your Future Goals Retreat and get on the advanced waiting list now.
At the beginning of a new year, take stock. Congratulate yourself for what you've achieved … and get excited about where real estate can take you. There really are no limits!
---
More From The Real Estate Guys™…
The Real Estate Guys™ radio show and podcast provides real estate investing news, education, training and resources to help real estate investors succeed.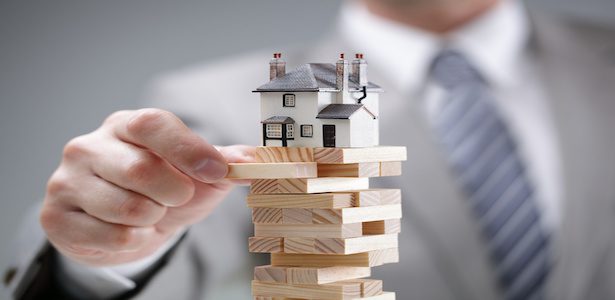 After all the work you do building your portfolio, do you have it protected?
We all like to think that others have our best interest in mind. Unfortunately, there are some gold-diggers out there, looking for ways to mine easy money from deep pockets.
What does this mean to you as an investor?
You could spend a lifetime collecting and managing assets, only to lose them all in one stupid mistake.
We DO NOT want that to happen to you.
Creating an integrated plan to protect your assets takes time, but it's worth it.
When do you do this? The best time to protect your assets was before you acquired them – the second best time is NOW.
As Stephen Covey teaches in "7 Habits of Highly Effective People" – always begin with the end in mind.
Pulling from our experience, we have put together this show to give you the basics of asset protection, all in non-lawyer terms, to guide you through the basics of entities and insurance.
Tune in to our latest edition of The Real Estate Guys™ radio show with personalities:
Your protection-pro host, Robert Helms
His check-it-don't-wreck-it co-host, Russell Gray
---
Listen
---
Subscribe
Broadcasting since 1997 with over 300 episodes on iTunes!
Review
When you give us a positive review on iTunes you help us continue to bring you high caliber guests and attract new listeners. It's easy and takes just a minute! (Don't know how? Follow these instructions.)  Thanks!
---
The three sides of risk mitigation
Although we could have easily invited one of our lawyer friends on our latest show, we chose not to. Why?
We are NOT attorneys and this is NOT legal advice. This episode was not about legal asset protection. It was more about MENTALLY how you prepare yourself to acquire assets.
Our goal is to give you the basic understanding so when you meet with professionals, you can ask them questions about things you learned and decide as a business person how to meld it together.
You're going to need technical advisors who understand how these components work. When you put all their services together, you have a finished product of legal compliance, risk mitigation, and peace of mind.
Here are three sides in the "risk mitigation triangle" to consider and the type of professional folks who can help you with them.
Tax – Your CPA will help you take advantage of legal ways to minimize tax exposure.
Asset protection – Your attorney will look at asset protection through the perspective of entities (we get more into that below), while your insurance broker sees it from the perspective of insurance to cover risks. Your property manager will ensure you get your property rented correctly.
Privacy – This is where a lawyer can help as well as investing in your own education. When you know how to hold title, what kind of insurance to buy, where to have the mailing address, and how you're supposed to sign documents, your privacy will be much better protected.
The foundation of risk mitigation
With all of that, where do you get started?
The top way to protect your assets is good business practices. Make sure you understand and fulfill your responsibilities, treat your investors well, and maintain capital reserves.
From the get-go, you must do your due diligence. This involves thorough property inspections.
Your responsibility to yourself and your investors is to vet as much as you can.
YET …
Even after all that, most of the things that go wrong, you can't prevent. There's no way you can see it coming.
What can you do to be as prepared as possible?
Talk to those who have stepped through that mine field before you. Benefit from the experience of those who won AND lost through that mine field.
The reward for successfully traversing it high, but you can't dance through without paying attention. That's naïve.
A bit about legal entities
First, what's an entity?
A legal entity is a construct under the law that can act like a human being. It takes documentation to set it up, such as a: trust, LLC, Corporation, or foundation.
You don't ever want to sign anything as YOU, an individual person, unless you have the title in your name.
The idea is that you want to set up these legal structures to separate YOU from these entities. Then you have them perform different functions.
The analogy is building a house. Each room has a different purpose. The kitchen is used differently than the bathroom, the garage is different than the living room – yet all pieces make up a whole.
For example, as a developer, you could set up one entity with the role of holding assets, like a treasure box. You don't give anyone the key or let them know where it is. It OWNS things.
You could create another entity to be the operating company. It is the face of operation that interfaces with the tenants. Why set it up this way?
There's a corporate veil between those two entities, a critical component in your risk mitigation.
Insurance, your first line of defense
After your foundation of good business practices is solid, you'll want to implement insurance. Here are the common types of insurance you should know about in real estate:
Commercial liability insurance. This is your basic, must-have business protection.
Errors and admissions insurance (E & O). This can also be called professional liability insurance, and it helps you protect yourself from bearing the full cost of defending against a negligence claim made by a client. For example, if you've hired a management company to take care of your property, this can protect you if they make a legal mistake.
Directors and Officers insurance. If you are acting on behalf of an entity, like as a president or vice president, you want to protect your personal assets with this insurance.
These are just three of the types available, and you want to make sure you get an insurance provider with a reputation of paying claims. There are also some umbrella policies that could make sense if you're running a small real estate business.
Last word about asset protection
We go into much more detail in our podcast, and realize this topic will arise many more questions than we've likely answered.
Everything is hard until you know how, and you're taking the first steps simply by reading these words.
As you increase your holdings and build your portfolio, do your best to NOT be low-hanging fruit for sue-happy folks out there.
We agree with Robert Kiyosaki's advice to own nothing, but control everything.
Another way to protect your assets? We are huge fans of diversifying your portfolio.
So go out there, make some equity happen, and keep yourself protected!
---
More From The Real Estate Guys™…
The Real Estate Guys™ radio show and podcast provides real estate investing news, education, training and resources to help real estate investors succeed.
Equity happens…but sometimes other "stuff" happens on the road to real estate riches.
Fortunately, we can (and should) learn from bad experiences.  Even better, we can learn from OTHER people's bad experiences.  And that's why we broadcast Halloween Horror Stories every year!
---
The Real Estate Guys™ radio show and podcast provides real estate investing news, education, training and resources that help real estate investors succeed.
---
Halloween Horror Stories – Lessons Learned When Things Go Bad
Problems are a normal part of life.  And sometimes the harder you push yourself to succeed, the more problems you experience.
So if you're experiencing something less than smooth sailing in your real estate investing career, don't be dismayed.  As you're about to discover, you're in good company.
In the conversation crypt for this episode of The Real Estate Guys™ Halloween Horror Stories:
Your horribly talented host, Robert Helms
His cryptic co-host, Russell Gray
The Real Asset Investor, Dave Zook
Global Diversified Partners founder, Danny Kalenov
Real estate investor and loyal listener, Casey Thom
Real estate investor and loyal listener, Nick Jensen
Attorney and regular contributor, Mauricio Rauld
Real estate developer and regular contributor, Beth Clifford
What Lurks Beneath…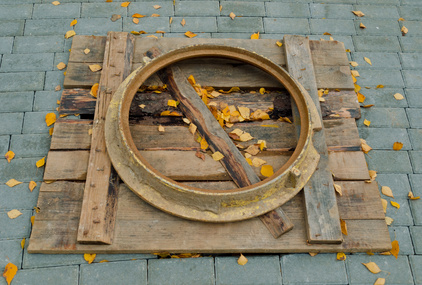 In this segment, Dave Zook recounts a crappy experience he had when a guy fell into a sewer on one of his properties.
Dave found out that while it can SEEM like a nice benefit to not have to pay for certain municipal services…like city sewer…it also means you have FULL responsibility for maintaining them.  Or cleaning up when something messy happens.
So even though you may not have a choice on any given property, it's important to set up your budget and reserve contingencies to account for the responsibility.
It's also a good idea to make sure your insurance policies actually cover ALL the risks you're exposed to.
Deep Into the Red…
Danny Kalenov goes back in time to one of his very first real estate investing decisions.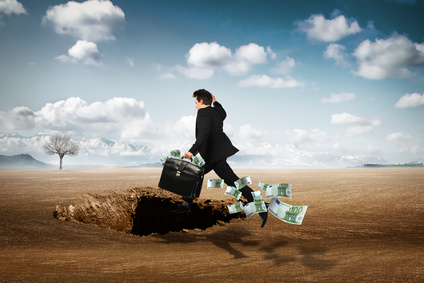 Danny was living and working in Southern California at the time.  And he just couldn't find affordable investment properties where the numbers made sense.
So, he and his wife jumped on a plane, flew to Texas, found a local broker and bought two "great deals".
Then he perused the local ads, found a property manager, signed the papers, turned over the keys and flew back to California.
That was easy.
Not.
Turns out the properties got rented out to a demographic…call them "college students"….who didn't take good care of the property.  In fact, they trashed it.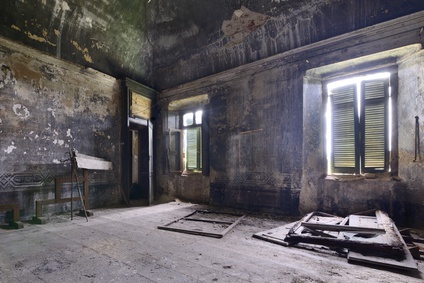 And without a clear personal investment philosophy and solid local team to help guide the initial investment decisions…and now the corrective decisions…Danny opted for the better part of valor and dumped the properties at a loss.
But it wasn't a complete loss.  And that's because he ended up listening to The Real Estate Guys™ radio show…and he learned a better way to approach the challenge of out of area investing.
First, start with your personal investment philosophy.  Understand WHY you want to invest and WHAT you are willing to do (or not do).
Then think about HOW you need your investment to perform.
Then pick a market WHERE the kinds of properties, economic factors and demographics exist that are most likely to produce the financial result you're after.
Next, decide WHO you need on your local team and invest time to build a good working relationship.  What do they need to be successful?  How can you help each other?
Have your team help you learn the sub-markets better and then to pick out a property which is most likely to do what you want it to do.
Of course, if your team (led by your property manager) has input on the property, you're more likely to get one that will do better.
The bottom line is:  spend at least as much time getting good at researching and interviewing team members as you do running around looking at "deals".
Fire Sale Fourplex…
Sometimes when you're looking for affordable properties with good cash flows, you'll find yourself in rougher areas.
In this segment, Casey Thom tells us about a four-plex he bought…right next to a crack house.
Fortunately (just kidding) the crack house burned down.  But unfortunately, the fire jumped to Casey's property and destroyed it as well.
The owner of the crack house didn't carry insurance…or enough of it.  So that property didn't get repaired.
Casey was smart enough to have insurance, including the VERY important "Loss of Income" rider, which pays the scheduled rent to the owner (you!) even though your property is empty while being repaired.
Lots of first time landlords don't even know to ask for the Loss of Income rider. So while the property gets repaired, the owner has to come out of pocket to pay the mortgage payment and expenses.  That's bad.
Lesson:  Be sure to work closely with an EXPERIENCED rental property insurance agent to be sure you're covered for the real world risks you're facing.
The Incredible Shrinking Lot…
Investor Nick Jensen thought he'd executed the perfect pizza strategy.  That's the one where you buy a whole pizza and then sell individual slices for a profit.  Then you end up with either a cash profit, equity in any remaining "slices", or some combination thereof.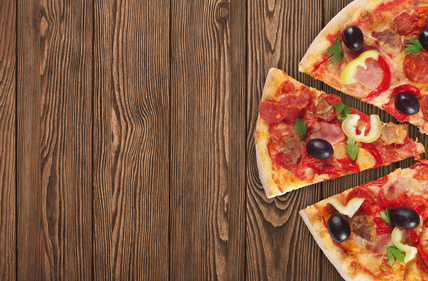 In this case, Nick bought approximately (key word…"approximately") 3 acres with a trailer home on it.  As you might imagine, it was the land which was interesting.  The trailer home just happened to be there.
So Nick decided to sell off 2 acres to a new buyer.  Nick planned to use the proceeds to get rid of the trailer home and build something better.
BUT…what Nick didn't do was make SURE he ended up with at LEAST one FULL acre.
Because as it turns out, the local zoning ordinances only permit a new building on a MINIMUM one acre lot.  Oops.
And as you might imagine, the potential to buy back a sliver of land from one of the other two one acre buyers is slim.
So now, Nick has a slightly less than one acre property, with slightly less than desirable trailer home on it, and…a very valuable lesson.
Note to self:  Don't ever ASSUME anything that's important…like the ability to build a home on lot…or the size of the remaining lot…without VERIFYING the facts FIRST.
Mystery Mailbox Mayhem…
As long time listeners will know, way back in 2012 when the JOBS Act was passed, attorney Mauricio Rauld pointed out a small provision in the bill that had HUGE potential.
In short, Congress was lowering the barriers between Main Street money and Main Street opportunity by allowing purveyors of non-public (private) offerings to advertise directly to the general public.
Until then, the public was only being offered publicly registered securities.  Private deals were all reserved for insiders, friends and family.  In fact, the prior law said that anyone offering a private deal to someone had to have a PRE-EXISTING relationship.
Later, (and it seemed like MUCH later) in September 2013, the Securities and Exchange Commission (SEC) finally released the first phase of regulations.  But they only allowed advertising for private placements to be directed at accredited investors.  So the little investors are still locked out.
We put together a free report on this topic, which is available here.
(UPDATE:  On October 31, 2015 the Wall Street Journal reported that the SEC released updated regulations permitting promotion to NON-ACCREDITED investors.  This is GOOD news for anyone wanting to raise money to do bigger deals…and for all the little investors who'd like to get in on bigger deals).
Meanwhile, Mauricio had a client who got excited about using the freedom under the new law to promote for investors.
So she a organized a presentation and bought a list of accredited investors to send invitations to.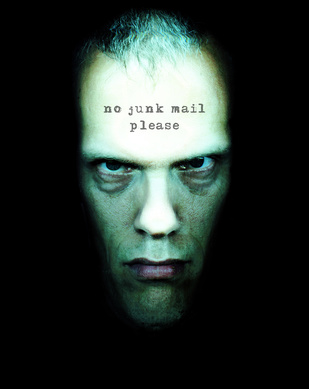 Apparently, one of the recipients didn't like the invite.  So rather than simply throw it in the trash and ignore it…or contact Mauricio's client and asked to be removed from the list…this person decided to contact the state security regulator and file a complaint.
Nice.
And then the regulator decides to go "under cover", poses as a prospective investor and requests information about the investment offering.
Now you may not know (which is why we have Mauricio on our faculty for our Secrets of Successful Syndication seminar)…but when you put together an offering that is claiming an exemption from public registration, you need to make a filing with the state regulator.
But you aren't required to do it before you make the offering. It just needs to be done within 15 days of accepting your first investor.
(Note:  We're not attorneys.  This is just a blog about a radio show.  So before you actually do anything, we STRONGLY recommend you work with your own attorney to be clear about the regulations surrounding your particular situation).
In this case, Mauricio's client hadn't filed yet.  So when the regulator checked, they was no filing.  Keep in mind, there was no legal requirement to have filed at this point.  So Mauricio's client had done nothing wrong.
But that didn't matter to the regulator.  And rather than simply pick up the phone and ask whether any investments had been accepted (they hadn't), the regulator simply fired off a "Cease and Desist" order and freaked out this poor entrepreneur.
The good news is the offering was compliant and it all went away with a few responses by counsel.
The lesson?  It's probably safer to simply file your exemption BEFORE you do any public promotion.  Because you never know who will be looking at your offering…or how they will react.
Out of Control…
Real estate developer Beth Clifford was working on an in-fill project in Washington DC.
The project itself was a very unique product and Beth thought she could get a higher price if prospective buyers actually saw the finished product…instead of buying from an artist's rendition.
So rather than generate cash flow from pre-sales, Beth took advantage of cheap debt, and borrowed money to fund current cash needs.  After all, the math said the premium of selling a tangible finished product was cheaper than the interest on the loan.
Of course, when debt is involved, it's really important to hit time lines…because the loan payment creates a drain on available cash.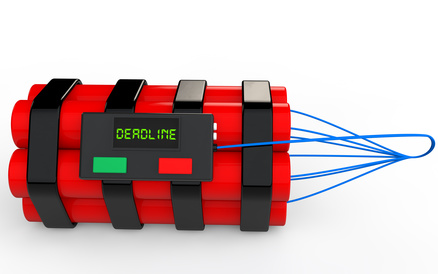 So the project is cruising along, the structure is completed and nearly ready to be furnished, and everything's looking good, until…
An arsonist decides it would be a good idea to break into the property and set it on fire.
As you might guess, this introduced some delays and cash flow problems into the plan.  Yikes!
Fortunately, Beth's insurance company stepped up big and quickly got the rebuild funded.
Meanwhile, Beth decided to turn the situation into a public relations opportunity.  So she organized a barbecue fund raiser to honor all the fire and police who helped her.  She invited all the local people, who then saw her project and her concern for the community.
Sometimes there are things you just can't control.
But by having contingency funds in your budget, good quality insurance that will actually pay instead of fight with you, and a creative mind which allows you to see how to take something negative you can't control, you can turn a bad situation into something positive.
Do YOU have a Halloween Horror Story?  Let us know!
Click here to go to our Feedback page.  Tell us what happened, how it turned out and what you learned.  Who knows?  Maybe YOU will end up featured on a future edition of Halloween Horror Stories!
For our final broadcast of 2014, we take on a flurry of challenging questions from our loyal listeners.
In the studio saying good-bye to the old year and preparing to welcome the New Year:
Your libacious host, Robert Helms
His old lame sighing co-host, Russell Gray
Father time himself, The Godfather of Real Estate, Bob Helms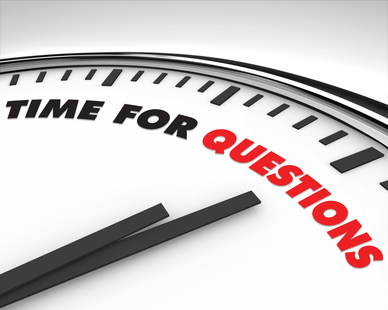 Ending one year and beginning the next is a GREAT time to ask questions….about the past, about the future, about the big picture and about what's happening inside us.
Not sure what all that means, but it sounded mystical.
Instead, we sent Walter down to the email room to hustle up a new batch of questions for us to wrestle with on this edition of Ask The Guys…
As always, we have to remind you that we're not lawyers, accountants, or investment advisors…we're just three old dudes who've seen and done a lot.  So anything we have to say shouldn't be construed as professional advice for your particular situation.  It's just our personal opinions and some ideas you can check out with your own professional advisors.
But we're sure you already knew that.
Some of the questions we get into for the episode of Ask The Guys:
What's the difference between an independent contractor and an employee?
This was specific to hiring an on-site property manager, but it's a great question for anyone hiring anyone to do anything.  And the reason it's important is not just because of payroll tax, withholding and reporting…but it also affects your liability and insurance coverages.
It's also important to know that just because you and the employee / contractor agree on what their status is doesn't mean the taxing authorities or insurance carriers will.
So rather than guess and hope (an all too common strategy), we recommend you detail the role and responsibilities, then consult with your tax advisor and your insurance attorney. (Yes, there are attorneys for insurance too…and if you're not familiar with what they do or why you need one, check out this past episode of The Real Estate Guys™ radio show.)
And speaking of insurance…
How do insurance and entities like LLCs work together to protect landlords?
Another great question (which is why we picked it)…
Attorneys always want you to have an entity to create a liability shield.  The problem is that lenders will seldom, if ever, make a loan to an entity on a residential property 1-4 units.  So unless you're paying cash, using an LLC is problematic.
Does that mean you have to leave your assets hanging out in the open?
Not necessarily.
First, you can safeguard your non-real estate assets in entities.  Talk to your asset protection attorney about how to do this.
Next, you can set up a firewall of insurance policies to fund your defense against attacks…and to pay any judgments or settlements that arise.
But be aware that your CONSUMER policies (like your homeowner's policy and any umbrella liability policy you may have) probably will DENY any claim for a commercial venture…like a rental property.
So go and listen to the aforementioned past episode on insurance and talk to your COMMERCIAL insurance agent about Commercial General Liability insurance, Directors & Officers insurance…and maybe even Errors & Omissions insurance for YOUR management company.  And then talk to your professional property management company about THEIR policies…and how they protect YOU.
Of course, as interesting as all THAT was, the reason you do it is because you're using real estate to GROW YOUR WEALTH…otherwise, there's nothing to worry about protecting.
So even though we answer more questions in the episode, for the purpose of this blog, we'll wrap up on this one…
How do you measure how well your portfolio is doing?
There's a LOT of different metrics people use to measure portfolio performance.  And if you're a finance whiz, a stats nerd, or just an obsessive compulsive number cruncher, you can quickly get lost in the weeds.
To complicate matters, most financial analysis is done by measuring net worth in dollars.  The problem with this is that as a unit of value the dollar is constantly fluctuating.  And though it's had a recent run UP, it has a 100 year history of going DOWN.  That's why a penny candy from 1965 costs 50 cents today.  But you still only get ONE piece of candy.
So to us, there's just a couple of things to focus on, which can tell you how you're doing and keep your accumulating units of value…and not just dollars.
In other words, would you rather have 1 house that goes from $50,000 to $250,000….OR would you rather have FIVE houses…not matter what the dollar price is?
The argument for the latter is that in any economic environment, measured by whatever the currency de jour is, five houses are better than one.
So when you develop dollar equity in a property (something that is happening to more investors right now), you're actually falling behind.  You're better off, if the cash flow will support it (VERY important consideration) to extract equity from an appreciated property and use it to either enhance your cash flow and/or accumulate more properties.
Think of it this way…
Imagine you have a $150,000 property (call it Property A) with $100,000 equity in it.  A let's say it produces annual net operating income of $3,000.  This means you have a 3% cash flow on equity.
If Property A appreciates five percent, or $7,500 in a year, you have an equity growth rate of 7.5%.  That's because $7,500 growth divided by $100,000 of equity is 7.5%.  Make sense?
Of course, this is only nice on your financial statements…like when your stock holdings go "up"…but it's really useless until you access the equity by refinance or sale.
Are you with us so far?  Take a breath…it's only math.
Now, let's say you pull $50,000 of equity out of Property A at a cost (interest rate on the loan) of 5% per year.  Your fully amortized (and largely deductible) payment is $268 a month or $3,216 per year.  So now you're "negative" by $216 a year (the $3,000 you have coming in before less the $3,216 you have going out on the bigger loan).
Sounds bad, right?
BUT…you have $50,000 in cash (the proceeds from the new loan).
So let's talk about CASH FLOW…because this is the SINGLE MOST IMPORTANT indicator of your portfolio health.  It's like your heart beat.  If it stops, then NOTHING ELSE MATTERS.
If you spend the $50,000…you've given your portfolio a cancer called negative cash flow.  Do NOT do this.
However, if you INVEST the $50,000 in another property…call it Property B…and let's say it's a $150,000 property…and you realize a 10% cash on cash return…NOW you have $5,000 a year coming in on the $50,000.
This is MORE than enough to handle the new net negative of $216 per year on the refinanced Property A.
It may SEEM complicated.  But it's basically simple.
If you can conservatively invest money at a rate higher than it costs to borrow it, then you can make a profit on the spread.  It's called "arbitrage".
And the 10% cash-on-cash return on Property B is obviously TWICE the 5% cost of accessing the equity from Property A.  That's why the math makes sense.
Okay…moving on….
Now that you're comfortable with the CASH FLOW in your new arrangement, let's take a look at the Equity Growth Rate (EGR) of Property A…
You now have $50,000 equity remaining in Property A (you started with $100,000 and pulled out $50,000).  And let's say Property A goes up $7,500 just like before.
But this time, $7,500 growth on $50,000 equity is a 15% EGR.  That is, you DOUBLED your EGR by REDUCING your equity in the property.  That's LEVERAGE.  And as long as the CASH FLOW makes sense (which we've already covered), it all works.
But MOST IMPORTANTLY, you now own a SECOND property (Property B)!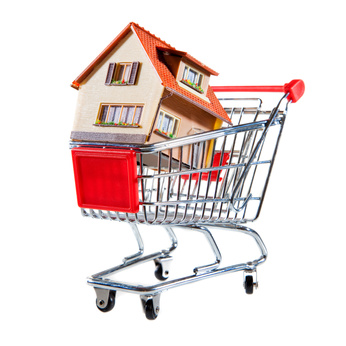 So let's take inventory…
BEFORE:
You own ONE property (A) valued at $150,000 with $100,000 of equity and $3000 annual positive cash flow.
Assuming $7,500 annual appreciation, your equity growth rate is 7.5%.
AFTER:
You own TWO properties (A and B).  The combined value is $300,000 and you still have $100,000 of equity.
But NOW, your annual positive cash flow is $4784 ($5000 less $216).  So you went from $3000 positive cash flow to $4784.  That's a $1784 improvement on the previous $3000 cash flow…or a 59% pay raise!
Good job.
Now, assuming each property appreciates $7500 (a total of $15,000), your equity growth rate is 15% ($15,000 on $100,000).  So you've increased your equity growth by 100%!
Good job again.
Plus, you've diversified your income and equity growth over TWO properties…so not only do you get richer faster, you do it more safely too.
Good job again…again.
All this to say…
Measure the health of your portfolio based on CASH FLOW.  Once you know it's POSITIVE across the portfolio, measure how hard your equity is working by CASH FLOW on equity.
Measure your wealth in units of real assets…and don't be deceived into thinking that equity is real.  More properties is better than more equity…even though more properties will create more equity.
See?  It wasn't that bad.
Listen Now: 
The Real Estate Guys™ radio show and podcast provides real estate investing news, education, training and resources that help real estate investors succeed.
Sometimes you think you've covered, then you find there's a big hole in your asset protection.  Not only is it embarrassing, it can be very expensive.
Sadly, most people's assets are exposed.  But not in the way you think.  And you may be one of them if you think simply setting up an LLC has you covered.  If only it were that easy!
We've spent quite a bit of time over the years talking about using entities and off-shore strategies to protect your valuables. But there's also been a glaring hole in our coverage of the topic of asset protection: insurance.
Wait!  Come back!  This is actually a VERY interesting and IMPORTANT topic.  It's something long overdue to be discussed. And unless you're among the very small group of sophisticated investors familiar with it, you're very likely to learn some thing you didn't know…important things that can save you a LOT of money.
So, to insure your assets aren't shining naked for financial predators to abuse, we go on the road to talk with one of the top lawyers on the subject.
Under the cover of The Real Estate Guys™ Cone of Silence in San Jose, California:
Your mostly covered host, Robert Helms
His over-exposed co-host, Russell Gray
Special guest, insurance attorney Randy Hess
When it comes to insurance, most real estate investors think of property insurance and umbrella liability.  Both are important, but they're really just the tip of the iceberg.
But because insurance is one of those products you pay for, but hope you never use, no one is standing in line excited to shop for it.
So right out of the gate, you may be wondering why we're interviewing an attorney to learn about insurance.  After all, wouldn't it make more sense to talk with an insurance broker?
But consider that insurance is really a contract between the insurer and the insured.  The contract contains promises.  You promise to pay the premium and the insurer promises to pay all legitimate claims.  Sounds simple, right?
Think about this:  When you enter into any other contract, isn't it smart to have an attorney review the document to make SURE you know what you're getting into?  And in the case of insurance, most of what your insurance agent says doesn't matter.  It's the policy (the contract) that dictates the parties' (that's you and the insurer) responsibilities.
And who writes this contract?  You got it…the insurance companies' lawyers.  And even though it's regulated by state insurance commissioners and all kinds of consumer protection laws, who do you think the policies are most likely to favor?  Right again…the insurance companies.
And one final point to illustrate that when you're dealing with insurance, you're out-gunned…like most consumer protection laws, they're primarily designed to protect non-business people.  When you enter the realm of business (like real estate investing) the law considers you to be sophisticated enough to look out for yourself, so it does less to protect you.
So we think it's REALLY important to have a good insurance attorney on your team of advisors.
But this is LOT more than simply making sure you understand your policy.  This is about MAKING SURE you get paid when you make a claim.
It starts with getting the right kind of insurances.  Once again, it sounds simple, but nothing having to do with insurance is simple.  In fact, to talk insurance, you have to go the cupboard and open up a can of alphabet soup.  Though far from comprehensive, here's a list of  some of the kinds of polices EVERY real estate investor should be aware of:
CGL – Commercial General Liability insurance.  This is like your personal umbrella liability policy, except it covers your BUSINESS activities.  Running a rental property business, even as the property owner, is a COMMERCIAL enterprise.  Your PERSONAL insurance most often does NOT cover it.  So if you think your LLC and your umbrella policy have you covered, think again.
D&O – Directors and Officers insurance.  If you have an entity (like an LLC or corporation) that is holding and managing your properties (even if you're operating through a professional property manager), there are living, breathing humans (probably you) making all the decisions, signing the documents, etc.  D&O insurance protects the INDIVIDUALS for the things they do while acting in their official capacities as Directors and/or Officers of the entity.  Once again, your PERSONAL coverages probably don't cover your business activities.  But when your entity gets sued, you'll almost certainly be named in your individual life (it's how the predator goes after your personal assets) so you need this kind of coverage to protect you.
E&O – Errors and Omissions insurance.  This is a MUST HAVE if you're syndicating.  It covers mistakes you make when providing professional services (like money management).
All of the above are in ADDITION to your personal insurance and the insurance you have on the property (fire, theft, damage, loss of rents, etc).
Wow.  That can be intimidating.  But it gets worse…
Each one of these policies can be laced with exclusions.  These are legal clauses which give the insurer the right to DENY your claim.
Now, insurance companies are NOT supposed to deny claims in order to increase their operating profits. Just like people shouldn't judge you by how you dress.  Good luck with that.
But the law says if you have a legitimate claim, the insurance company has an obligation under the law to make a "good faith" effort to pay the claim.  Some companies are good about this.  Others…not so much.
When an insurance company refuses to pay a legitimate claim, just like when any other counter-party in a contract fails to perform their obligations, you need to sue them (or at least threaten to), which means you need a lawyer.  Someone like Randy Hess.
But even good insurance companies can write policies which exclude things you think you're covered for.  And if you don't read the contract, don't understand what you read, or rely upon your agent's representations and not the policy itself, you can end up with big holes in your coverage.  These holes can allow the insurance company to deny a claim…legitimately.
So we think it's REALLY smart to have your coverage counsel (insurance attorney) review your policy BEFORE you buy it, to make sure it really protects you.
Now, if you're thinking, "Oh, I don't need all that.  I'll just hide behind my entity and no predator can get through."
That's naive and here's why…
When the predator sues you, you still have to defend.  That means you need to hire a lawyer to respond to the complaint and handle the litigation.  And even if you end up in mediation or arbitration, there are still SUBSTANTIAL costs.  In other words, you can win, but still lose.
But one of the aforementioned insurance policies will pay all your defense costs.  Do you know which one?  Do you know how much they'll pay?  Do you know whether the defense costs come out of the total policy limits or are they in addition to whatever gets paid out to the plaintiffs?  Because if you have a $1 million policy and get sued for $1 million, but then spend $500,000 on defense (yes, it can cost that much), then there's only $500,000 available to pay the plaintiffs if you lose.  Guess where that extra $500,000 comes from?  That's right.  From you.
And if you can't afford to defend, then you automatically lose, even if you're not wrong.
Yes, it's a jacked up system, but that's the way it works.  So if you're investing in U.S. property, even if you're a foreigner, you'll be dealing with the U.S. system.  It's the same system that accounts for the vast majority of the world's lawsuits and feeds the overwhelming majority of the world's lawyers.
When you look at this way, insurance and your insurance attorney are a bargain.  You just can't afford to be ignorant about how to buy polices that will really do their job when called upon.
That's why we interviewed Randy Hess and why we strongly recommend you listen to this episode with a notebook.  It could be one of the most valuable broadcasts you ever listen to.
Listen Now:
Want more? Sign up for The Real Estate Guys™ free newsletter
Don't miss an episode of The Real Estate Guys™ radio show! Subscribe to the free podcast
 Stay connected with The Real Estate Guys™ on Facebook!
The Real Estate Guys™ radio show and podcast provides real estate investing news, education, training and resources that help real estate investors succeed. Visit our Feedback page and tell us what you think!
If you want great answers, you have to ask great questions.
In this edition of Ask The Guys, we take on several great questions from our amazing audience!
Broadcasting from the beach in beautiful Belize because we can:
Your unbelizeable host, Robert Helms
His rummy co-host, Russell Gray
The Godfather of white sand real estate, Bob Helms
You'd think with that tee-up that this whole episode is about Belize.  But it's not.  We just happened to be in Belize when we did the show.  Not sure how we got there.  Rum may have been involved.  But when we realized it was time to do the show, there we were in Belize, so sometimes you just do what you gotta do.   You have no idea the sacrifices we make to bring you The Real Estate Guys™ Radio Show.
There are few things we like better than answering your questions.  Mostly because we don't have to think of a topic for an episode. 😉   But also, because we always get great questions.  We wish we had time to answer them all.  Since we can't, we pick out those we think are most relevant to the audience.
How do we know what the audience likes?  By reading all the questions that come in.  So add your views to the discussion by sending your question to us on our Ask The Guys page.
Remember!  We're not lawyers, CPAs, or investment advisors.  In fact, we're not even that bright.  So before you run off and put real money at risk because "The Real Estate Guys said so", remember we're only sharing ideas and personal opinions.  Always check with your own qualifed advisors before taking action on anything you hear on the radio, find on the internet or read on the bathroom wall.
With that said, let's get into it…
Should I dump a great loan so I can put the property in an LLC?
We get this one a LOT.  And like nearly every question we get, the answer is…it depends.
In this listener's case, he has a below market interest rate on a loan he got when he was the owner-occupant.  Great!  But the bank may call the loan if he moves it into an LLC.
Stop right there.  Why would the bank do that?
Well, in the real world, as long as you're making the payments on time, they probably won't.  At least, we've never seen it happen.  But they have the right to because nearly every loan contains a "due on sale or transfer" clause which "accelerates" the loan in the event of any change of ownership.
But even if you make the payments on time, if you have a below market interest rate, is the lender motivated to get the money back from you so they can loan it to someone else at today's higher rate?  Maybe.  It's a risk you take.
Now if you call up the lender and ask ahead of time, our experience is they almost always say "no".  So you can try to sneak it by and hope no one notices, which happens all the time, but you run the risk of losing that lush loan.
Or, you can go ahead and transfer the property into the LLC and get a new loan.  Which begs the question, "Is it worth it?"
First, the loan will undoubtedly cost more.  Not only will you pay today's higher market rates, now that it's a rental property, you'll pay the additional risk premium (higher interest) for it not being owner-occupied.  Plus, you can't get government subsidized loans like Fannie, Freddie or FHA if you are using an entity like an LLC.  So you'll pay even more.
Add to that the time, expense and hassle of forming an LLC and transferring the property, plus the ongoing expense of maintaining the entity, and it really starts to add up.
So if it's a somewhat expensive hassle, why consider it?
It's all about asset protection…and perhaps about privacy.  Let's deal with each individually.
First, asset protection.  An entity like an LLC creates a firewall which isolates the liability created by the property.  In order to get to assets not owned by the LLC (like everything else you own), the plaintiff (the person suing you) will need to "pierce the corporate veil" and prove in a court that you're personally liable for whatever damage they suffered.
BUT…before it ever comes to your other assets, they will need to get past your insurance policies.  In most cases when you or your entity is sued, your insurance policies will defend you.  And because the lawyers really don't want to go to court, they'll just work together to get the insurance company to settle.  Sometimes, they'll ask you to kick something in too, which is no fun.  But it's less expensive than going to trial.
At least that's our experience.
So, when you look at all the added expenses of giving up the great loan, it might be a better use of money to beef up your insurance policies.
Of course, if there's millions of dollars of net worth exposed to the liability of the property, then the added expense might be worth it.
This is why we say, "it depends".  Check with you own professional advisors and they'll help you make the right choice for you.
How do you build a great local team when investing out of the area?
This is another great question and is less complicated to answer.
First, look for referrals from other successful investors in the area.  Just being referred by someone is an edge because now the service provider is risking both your business and his current client's (the referrer) if they do a poor job.  That alone is worth something.
Next, find the real estate agent who controls most of the kind of inventory you're looking for.  That is, what name seems to show up the most on the For Sale listings?  This is obviously a person who's very active in the market.  And with the internet, it's easy to find them and check our their on-line reputation before you ever meet face to face.
Property managers can be a great starting point in a new market.  Someone who primarily or exclusively does property management often has less of a sales agenda than nearly anyone else on your real estate team.  Why?  Because while the agent and lender will handle your transaction and get paid all at once then are off to the next deal, the property manager is looking into a long term relationship where they'll make their money over time…like you do.
Local market real estate expos and investment clubs can be a great place to meet fellow investors and service providers who are active in working with local investors.  You may have to fly into a town a few times to network and have meetings, but once the team is built, you can operate fairly easily from afar.
What's the optimal amount to put down on a property?
We LOVE this question. In fact, we cover this topic extensively in our out-of-print book Equity Happens (we're working on an update) and our Real Equity Home Study Course.
The short answer is:  Use as much leverage as you can comfortably debt service when allowing for unexpected expenses and inability to raise rents substantially.
Obviously, prevailing interest rates, local competition, the strength of the local job market, macro-economic factors that affect cost of living (interest rates, oil prices, healthcare costs, etc), all affect the durability of the rental income and must be carefully considered when pushing the leverage ratio higher.
But rather than just dump money into paying down a loan when mortgage rates are still dirt cheap, think about taking the extra cash and buying income producing investments that outperform the cost of the mortgage.  For more ideas on this topic, check out Using Oil to Lubricate Your Investment Portfolio and Real Asset Investing.
How can I keep investing if I can't get any more Fannie Mae loans?
Another great question that comes up a lot.
First, even though post 2008, it seems like the only loans available are government backed, that's starting to change.  So when you Fannie (portfolio) has gotten too big, you have the option of switching to private (non-government) money.  This could be owner-carry back, hard-money lenders, mortgage pools or any number of independent funds that have stepped into the pick up the pieces after the mortgage meltdown wiped out most the mortgage banks.
You can also go commercial by moving into apartment buildings (5 residential units or more), commercial, industrial, retail or office properties.  For the average rental home owner, the natural progression is apartments.  But you could look at mobile home parks, self-storage, or even parking lots.
Assuming you want to stay in the residential 1-4 space and collect more Fannie loans, you could take on credit partners.  These are people who have virgin credit scores when it comes to Fannie / Freddie, and you partner.
Whew!  If you read all the way to here, you're a hard core information junkie.  Great!  So are we.  So you keep reading and listening, and we'll keep reading and talking.  Then let us know what you think on our Feedback page.  And if you love the show, please give us some love on our iTunes page.  Each positive review not only inspires to keep working, it improves the show's ranking, which is helpful for attracting sponsors to support the effort and VIP guests to interview on the show.
Thanks!  Now, please enjoy the latest edition of Ask The Guys, where believe it or not, there are additional questions discussed that didn't make it into this mega-blog.  But we're getting callouses on our finger tips from typing, so enjoy the podcast!
Listen Now:
Want more? Sign up for The Real Estate Guys™ free newsletter
Don't miss an episode of The Real Estate Guys™ radio show! Subscribe to the free podcast
 Stay connected with The Real Estate Guys™ on Facebook!
The Real Estate Guys™ radio show and podcast provides real estate investing news, education, training and resources that help real estate investors succeed. Visit our Feedback page and tell us what you think!
Let's face it.  Running even a fledgling real estate empire is hard work.  The only paperwork that's fun is cashing those rent checks!  Nonetheless, the end of the year is a great time to step back from all the wheeling and dealing and do some strategic planning for the New Year.
In The E-Myth Revisited (on our list of Recommended Reading), author Michael Gerber says you must invest time "working ON your business instead of IN it".  In Before You Quit Your Job (hey! that's also on the recommended list!), our good friend Rich Dad Poor Dad (yes, it's on the list too) author Robert Kiyosaki explains the importance of SYSTEMS in his B-I (Business Owner / Investor) Triangle.  The point is that being organized and thinking strategically are critical components of success.
But where to start?  That's the topic of this episode!
Behind the microphones, in the Equity Sleigh, winding down the year:
Your host, the Santa of Real Estate Wisdom, ho-ho-host Robert Helms
Santa's Helper, co-ho-ho-host (or just "co-ho" for short), Russell Gray
Our own Santa look-alike, the Godfather of Real Estate, Bob Helms
Taking a page from Santa's playbook, The Real Estate Guys are making a list and checking it twice.  But we're not looking for who's naughty or nice…well, actually naughty would be okay 😉  …our list has a bunch of things real estate investors should be thinking about this time of year.
When rushing to open your holiday gifts, wouldn't it be nice to open up a great big tax deduction, reduced mortgage rate or increased cash flow?  Of course it would!  But sadly, no one is going to slide down your chimney and stuff your stocking with enhanced profits.  So, if you want to pad your bottom line, and keep your assets safe and warm, you're going to have to wrap your own gifts.
So grab a pen and paper (or that brand new iPad you just opened) and get ready to take some notes.  When you're done listening to this episode, you'll have very own end of year checklist and a great start of a new holiday tradition!
Happy Holidays!
Listen now!
Don't miss a show – subscribe to the free podcast!
Want More?  Sign up for The Real Estate Guys™ free newsletter!
The Real Estate Guys™ Radio Show podcast provides education, information and training to help investors make money with their real estate investments.
Protecting your money in today's highly uncertain economy is surely very challenging. Remember when real estate equity and bank accounts were considered among the SAFEST places to keep your savings?  Today, real estate equity has disappeared – and for many people even getting access to whatever equity they still have is next to impossible.  Boy, do we miss those equity lines of credit with their checkbooks and debit cards!
And even though you can still write checks on your cash deposits at a bank, with record bank failures even that old saying "sure as money in the bank" seems a little outdated.  Add horribly low interest rates and, to compound the injury, taxes on your meager interest earnings, it's enough to make you wonder what this financial world is coming to.
Well, we have good news. There's a new way to look at an old product – one that is time tested and has survived its fair share of economic turmoil.  And we got such a positive response to our first foray into this topic, we decided to re-visit it with a new guest.
In the radio lifeboat for another voyage into broadcasting brilliance:
Host and head lifeguard, Robert Helms
Co-host and lifeboat inflater, Russell Gray
Seasoned sailer of stormy economic seas, the Godfather of Real Estate, Bob Helms
Special guest, "infinite banking" expert, Patrick Donohoe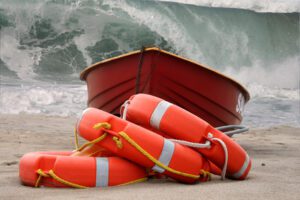 Right out of the gate we need to set the table, which is no small task with the lifeboat bobbing on the waves:  what does life insurance have to do with real estate investing?
Think about what a bank account has to do with real estate investing and you're on the right track.  But unlike a bank account, our guest explains that certain types of life insurance – thought greatly misunderstood – offer far greater flexibility than bank accounts.  And though they aren't FDIC insured, insurance companies are arguably more stable and conservatively run.  Unlike banks right now, you don't hear a lot about record number of life insurance companies failing.
We also address why so many CONSUMER financial gurus are down on cash value life insurance, yet corporations like Wells Fargo and Wal-Mart buy tons of it.  Could it be there are BUSINESS purposes that make it very useful for BUSINESS people?  We say all the time that real estate investing is a business, so it makes good sense to see how businesses are using this financial tool.
For example, how'd you like you to take a tax deduction for making a deposit in your bank account?  Hmmm….that's an interesting concept!  What about getting a loan against your equity without having to qualify?  Try doing that with a property!  And unlike property, the value isn't determined by market forces, so your equity doesn't disappear in a market downturn.
The point of this episode is that insurance can do a lot more than manage risk and pay a benefit. Our job is to expose you to some of the possibilities.  Your mission, should you choose to accept it, is to explore those possibilities, learn how to use this powerful tool, and decide when and where to use it to advance your real estate investing program.  It seems the economic storm isn't over yet, so it might be a good idea to know how to operate the lifeboat.  It's a matter of life and debt.
Listen Now: 
The Real Estate Guys™ radio show and podcast provides real estate investing news, education, training and resources that help real estate investors succeed.
The end of the year is a great time to look back and grab lessons from the past so you can apply them to your plans for the new year.  It's also a great time to clean up loose ends and organize yourself for a fast start in January.  While it's exciting to build your portfolio, it also means you have more details to manage.  Being organized is no longer a luxury.  It's a necessity!  On this broadcast, The Real Estate Guys focus on some of the many often overlooked, yet very important details of keeping your real estate empire tidy.
On this broadcast, making their lists and checking them twice are:
Your Host, Robert Helms
Co-Host and Chief Financial Organizer, Russell Gray
The Godfather of Real Estate, Bob Helms
Special Guest: Rich Dad Advisor, Attorney and Author, Garrett Sutton
The show kicks off with a quick discussion of the importance of getting off the hamster wheel long enough to take time to both reflect on the past and to plan for the future.  "Busy" isn't always productive.  It's important to work smart.  A big part of working smart is having a personal advisory board to help you know what to do.  But who do you need and how do you work with them?
Joining in on the discussion is attorney Garret Sutton.  Garrett begins with a review of essential asset protection strategies for real estate investors.  Then he provides important updates on upcoming and potential changes to tax, estate and asset protection laws that affect real estate investors.
In today's challenging economy, it's important to make every dollar count.  Garrett shares critical information about changes in fees related to entity formation and maintenance.  This leads to a discussion of jurisdictions which offer the best protection and privacy for the price.  He also reveals a little known technique to minimize the costs of moving an entity from one jurisdiction to another.  Good stuff!
Garret closes out with important reminders about critical, though mundane, tasks which should be attended to in order to maximize asset protection.  The Guys go on to discuss other items which should be considered in year end planning.  The show wraps up with an overall outlook for the new year.
Listen to this Broadcast Now
Want More?  Sign Up for The Real Estate Guys Free Newsletter!