Are you prepared for the future?
In our annual yearly forecast episode, we explore the future of real estate in 2019. We don't have a crystal ball … but we do have great resources and smart friends.
Hear from three real estate experts on the state of the housing market, the effect of changing interest rates, the outlook for commercial real estate, and MORE.
In this episode of The Real Estate Guys™ show you'll hear from:
Your forward-thinking host, 

Robert Helms

His fraidy-cat co-host, 

Russell Gray

Consultant and new home expert

John Burns

Podcaster and real-estate expert

Kathy Fettke

The Apartment King,

Brad Sumrok
---
Listen
---
Subscribe
Broadcasting since 1997 with over 300 episodes on iTunes!
---
Review
When you give us a positive review on iTunes you help us continue to bring you high caliber guests and attract new listeners. It's easy and takes just a minute! (Don't know how? Follow these instructions).
Thanks!
---
In the news …
We've scoured the news sources and industry journals to see what might be coming in 2019.
The National Association of Realtors predicts in their 2019 Forecast that home sales will flatten and home prices will continue to increase.
The report also says not to expect a buyers' market within the next five years except in the case of a significant economic shift.
On the other hand, the forecast cautions sellers to be mindful of increasing competition. It notes inventory growth, particularly in high-end housing, but reminds readers of the current housing shortage.
We've looked at predictions from various experts. Several of those experts predicted home prices will stabilize or rise at a much slower rate than in previous years.
One expert predicted listings in entry-level markets will remain tight. Yet another predicted industrial markets will continue to sizzle, interest rates will keep rising, and apartment rents will steadily moderate.
We've also read an article covering the State of the Market Panel hosted by Real Estate Journals.
The panelists agreed 2019 will be a big year for commercial real estate, including some new industrial and distribution/warehousing opportunities. They noted commercial rates will keep inching up.
Investors should consider opportunity zones and changes in the tax code in 2019. There are far different incentives for investors than for homeowners, and expensive housing means even more people will be pushed from buying to renting.
Predictions for the new home industry from John Burns
John Burns runs John Burns Real Estate Consulting, and he aims to help people in the new home industry understand trends.
In 2019, John says he is, "confident we won't see construction grow that much." He notes sales slowed dramatically in 2018, and he believes people will continue to be cautious.
What are builders paying attention to? They're trying to build smarter with strategies like offsite construction and materials efficiency. They're also building better by integrating smart-home technology and pivoting toward lower price points.
What about trends in home ownership? John says he thinks ownership is ticking back up. He says the millennial generation has some unique considerations … most want homes, but compared to previous generations, it may take them a bit longer to commit, especially because of increasing student loan debt.
And how do interest rates affect home builders? "It takes a big bite out the market," John says. If people can't get mortgages or can't afford a new mortgage, they're less likely to invest in a new home.
Take advantage of opportunity zones in 2019, says Kathy Fettke
Investors should look for jobs and opportunities in 2019. There will always be certain companies and cities that will thrive through a recession, says podcaster and Real Wealth Network founder Kathy Fettke.
These areas can provide investors with both equity and cashflow … and with new opportunity zones, there's also the potential for tax breaks.
Neighborhoods that are flooded with investors because they're opportunity zones WILL see equity growth, Kathy notes.
But just because an area is an opportunity zone doesn't mean it's a guaranteed good deal, and Kathy cautions investors to make sure deals make sense by investigating if they'll hold out in the long run. That means job sources, stable and growing infrastructure, and good prospects for revitalization.
"You need the city on your side," she says.
In 2019, Kathy is looking for stable employers that can thrive through a recession … she mentions Netflix. She warns investors not to get ahead of themselves by investing in areas that aren't likely to improve within 10 years.
Employment is low, and interest rates are rising. We asked Kathy what she thinks will happen in that arena.
She says that while it's hard to predict what will happen with the Trump administration, investors should keep their eye on corporate debt.
The '08 recession happened because of a big consumer debt problem … corporate debt might cause trouble in the future. So, take a close look at the businesses that employ renters when investigating a market.
"Our world is changing so quickly," Kathy notes. "Today is no longer a world where you can invest and forget about it for 30 years." So in the housing realm, make sure you're looking beyond the current tenant to say, who's next? And will they have a job? Look for stability.
Demand and supply in multi-family, with Brad Sumrok
Last, we talked to the Apartment King, Brad Sumrok, educator and investor in the multi-family housing realm.
"I'm still proceeding with caution," Brad says. But he notes there are many indicators that multi-family will continue to be a good asset.
We asked him whether some of the signs of doom from '07 and '08 are happening again in the multi-family space. The short answer? No.
Back then, there was a huge oversupply of housing. Now, there's a 2-million-unit shortage. Most building now is happening in the A-class luxury space … but that's not where the demand is. That means there's an oversupply of luxury housing … but still some great opportunities to provide housing for working-class tenants.
Most people in the B and C class aren't renters by choice … it costs, on average, $339 more per month to own a home than to rent. For blue-collar tenants, that's a huge difference. And strict financing is further reducing the number of buyers.
That means more renters, and more demand for housing.
An increasing number of investors are looking at multi-family, which does inevitably mean cap-rate compression. But tax laws are on the side of investors.
"As the market changes, you have to temper your expectations," Brad notes. Investors can't expect to triple their equity in three years, and returns are likely to align with historical models.
That means there's less of a cushion for making mistakes. It's a strong case for investors to educate themselves before getting into an asset class.
To get educated on the multi-family market, check out Brad Sumrok's 2019 Apartment Forecast! We wish you lots of equity in the new year.
---
More From The Real Estate Guys™…
The Real Estate Guys™ radio show and podcast provides real estate investing news, education, training, and resources to help real estate investors succeed.
---
Love the show?  Tell the world!  When you promote the show, you help us attract more great guests for 

your

 listening pleasure!
There's a lot of change on the horizon as we sail into the new year.
To help us process it all, we dialed up some of the biggest brains we know to share their insights, perspectives, and predictions.
In part one of our two-part Predictions Panel, we'll have these smart guests take a look into their crystal balls and introduce the hot topics that will help YOU inform your investing decisions in 2018.
In this episode of The Real Estate Guys™ show, you'll hear from:
Your future-predicting host, 

Robert Helms

His predictable co-host, 

Russell Gray
John Burns

of John Burns Consulting

Frank Holmes

from U.S. Global Investors

Money Strong's

Danielle DiMartino Booth

Peak Prosperity's

Chris Martenson
---
Listen
---
Subscribe
Broadcasting since 1997 with over 300 episodes on iTunes!
---
Review
When you give us a positive review on iTunes you help us continue to bring you high caliber guests and attract new listeners. It's easy and takes just a minute! (Don't know how? Follow these instructions).
Thanks!
---
What is 2018 going to be like for investors?
This is the big question on everyone's minds. As real estate investors, there are a lot of factors that impact our marketplace. So, we need to look beyond the real estate market and examine the broader economy.
There are many variables that will determine how 2018 plays out … like the new tax law, the second year of the Trump administration, a new chairman of the Federal Reserve, record high stock markets, the rebirth of U.S. manufacturing, and international trade deals.
And that's just the beginning!
Any of our guests today could fill an entire show … and most of them have! But today we are just hitting the highlights. It's part one of our 2018 Predictions Panel.
What the Trump administration means for real estate investors
"Trump is a disrupter," says Frank Holmes of U.S. Global Investors, "but that's not necessarily a bad thing. Many positive changes can come because of that."
We've seen how other great disrupters … like AirBnB, Amazon, and Uber … have boosted marketplaces in the end.
"I think the government won't be able to raise rates too much and is going to do everything they can to maintain economic growth," Frank adds.
One of the biggest changes the Trump administration is facing in the new year is at the Federal Reserve. Money Strong's Danielle DiMartino Booth reminds us that President Trump has three vacancies to fill at the Fed. And A LOT is riding on who he chooses to fill those positions.
"2017 was clearly the year of the natural disaster, so we are seeing a 'sugar high' from the rebuilding that is happening in places like Puerto Rico, California, Florida, and Texas," Danielle says. "But we are also starting to see signs that the U.S. household is simply buckling under the strain of inflation."
How these Fed appointees choose to adjust rates could have a major impact on the economy … and that means the real estate market too.
What about the new tax cuts? John Burns of John Burns consulting predicts that the new tax cuts will be a boost to the economy, particularly to entry level buyers looking for median-priced homes.
Get educated on cryptocurrency
Cryptocurrency is a hot topic in the investment industry. From Bitcoin to Ethereum, it seems like everyone is rushing to get a piece of the pie. But what do our experts think?
"I am completely in love with the technology itself," says Peak Prosperity's Chris Martenson. "But it's hard to predict who is going to be the winner in the end. Which piece of cryptocurrency will survive and still be viable 10 years from now?"
For Chris, it's really too early to say. He likens it to when the technology to record movies and play them back at home hit the scene.
The core technology was amazing, but who could have predicted that it would evolve from VHS to DVDs to Blockbuster to Netflix?
"My advice would be to understand that when it comes to cryptocurrency, you are speculating," Chris says. "If you're interested in these assets, have a small portion of your speculative money there. This isn't investing at this stage. It really is just speculation."
Danielle agrees, "The exchanges of the world are not your friends. When it comes to cryptocurrency, I'm not saying avoid it altogether. Just remember that there is nothing backing this right now, so be careful."
Watch for signs of an economic downturn
They say what goes up must come down. So, it's natural in times of good economics to wonder when the next recession will arrive.
The number one most important thing in real estate is the economy. If any other sector collapses, the real estate industry will suffer too.
Pay close attention to other industries to spot indicators of economic change.
"After Hurricane Harvey, one of the things I will be watching most closely in 2018 is car sales," Danielle says. "They're a good sign of where the economy is heading."
Danielle also suggests monitoring economic conditions internationally. With so many geopolitical ties and trade deals, our economy relies heavily on the economies of other countries.
"I wouldn't be surprised if the catalyst for the next American recession came from somewhere overseas," Danielle says.
Real estate investors can also look within the U.S. market to monitor conditions. For John, one area to keep an eye on is the growth and supply of new homes coming to market.
"If you look at the numbers of new homes coming into the marketplace, you'll see that those numbers are pretty stagnant," John says. "Construction costs have gotten so out of control that many homebuilders aren't able to grow their businesses over time."
However, John says that right now, he feels there aren't any major markers pointing toward recession in the real estate industry. But it's always a good idea to keep an eye out for potential risks.
In the words of Frank Holmes, "A lot of money has gone into real estate, so I think it is going to remain attractive to investors."
Now you … the investor … get to take all these ideas and ask, "What does it mean to me?"
And there's more information to come next week in part two of our Predictions Panel. Tune in so you can gather even more facts and be ready to make a plan for a profitable 2018.
---
More From The Real Estate Guys™…
The Real Estate Guys™ radio show and podcast provides real estate investing news, education, training and resources to help real estate investors succeed.

Contributed by John Burns
10% of Housing Demand
Builders and developers will now start building more detached homes for rent. For years, home builders have ignored 10% of housing demand, allowing resale homes to fill the demand. As shown below, 12.7 million of today's 120 million households rent a detached home.
29% of Rental Demand
44.3 million US rental households occupy:
15.5 million individually owned rentals

12.7 million detached homes (29%)
2.8 million condominiums and townhomes
26.8 million apartment buildings

13.2 million units in small apartment buildings (less than 10 units)
13.6 million units in larger apartment buildings (10+ units)
2.0 million mobile homes, boats, etc.
Historically a Mom and Pop Business
The 12.7 million detached home renters have largely been ignored by builders and developers for years as both supply and demand steadily grew over many decades. The vast majority of the growth of individually owned rental homes has historically come from households who lived in the home before relocating and decided to continue owning and renting the home rather than selling it. Approximately 54% of the landlords of single-family rental homes own only one home, per RentRange.
Detached Rentals in Masterplans
We have noted that even actively selling masterplans, despite not building single-family homes for rent, have a significant number of single-family renters. Just go into Zillow and look for yourself. The proactive developers are now looking to develop these neighborhoods and homes themselves, rather than letting others meet the demand.
Our research, which we confirmed with the CEOs of several of the institutional investors, shows that these renters live in detached homes primarily because that is the preferred lifestyle. Most of them did not even consider renting an apartment. They prefer to live in a detached home and are renting either because of:
Necessity. They do not have the ability to qualify for a mortgage.
Flexibility. They choose to rent to maintain the flexibility to move.
Choice. They would rather spend what they earn today than save for a down payment.
Thus, single-family rental home competes more with the detached resale and new home market than with apartments.
Clearly, there is a subset of renters who will pay a premium to rent new, as evidenced by the 200K+ apartment units that are built and leased every year. If it works for apartment developers, why has there not been much attempt to build single-family homes for rent? Those days are now ending.
Seizing the Opportunity
Here come the home builders, seizing the opportunity to build single-family detached homes to be sold to professional investors or to manage themselves. Consider the following:
Starwood Waypoint, an owner of 16,000+/- rental homes, has worked with 12 builders to buy homes from them. While they have often bought the slowest selling floor plan or the last few homes in a community, they are now actively pursuing new subdivisions in areas where they currently operate. Their CEO recently told me that their business has shifted dramatically in the last few years, with only 25%+/- of their tenants now having gone through foreclosure, versus 50%+ a few years ago.
The CEO of American Residential Properties shared at our recent client conference that their tenant profile has shifted as well, with new leases typically to young families with more than enough income to buy but who are choosing to rent primarily to have the flexibility to move.
Masterplan developers have taken notice. Bob Sharpe, the owner of Rancho Sahuarita in Tucson, surveyed his 5,500 home community and found that renters occupy 22% of the individually-owned homes. With 4,000 homes left to sell, why not build and rent homes to this group, many of whom will buy homes in the future?
Lennar has been a pioneer in detached subdivisions for rent with their Frontera community in a suburb of Reno Nevada. Rents for 1,210- to 2,182-square-foot homes range from $1499 to $1999 per month, or $0.92 to $1.20 per square foot, per apartmentguide.com. While Lennar also runs an apartment company, they acknowledged that the management complexities are very different. Lennar's CEO recently noted that "it's a pretty exciting opportunity for our company…and we're probably going to launch another one or two as part of our evaluation as we go forward."
Drop the Stigma
There remains a stigma that renters are not as good for the neighborhood as owners. From personal experience in my own neighborhood, as well as Census data, I can testify that they certainly move more often—and that they have always been great neighbors and their homes have been very well maintained.
Conclusion
Last year, approximately 25,000 detached homes were built for rent. We believe that number will increase significantly over the next several years. We expect detached homes for rent to become an important segmentation opportunity for the top masterplans in the country, who will no longer ignore 10% of housing demand
---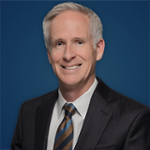 John Burns is the CEO of John Burns Consulting. John Burns Real Estate Consulting, LLC provides independent research and consulting services related to the US housing industry.  Click here to learn more.