Most people think of tax season as January 1 to April 15.
After all, that's when most people close the books on the previous year, issue and collect tax documents, prep returns, and settle up with the taxing authorities.
But for a host of real estate investors and entrepreneurs, the REAL tax season is right NOW.
It's a HUGE opportunity to dramatically improve your bottom line. And it just got BETTER …
States Fail to Overturn SALT Deduction Caps in Court
Forbes, 10/1/2019
Yes, that's a wonky headline that may not convey intelligible information … much less exciting opportunity for the casual reader.
But before you wander away bored, invest a few minutes to dig a little deeper …
For those unfamiliar, the recent Trump tax overhaul put a cap on the amount of State And Local Taxes (hence, the acronym SALT) that a taxpayer could deduct from their federal income tax bill.
There's some political disagreement about whether this is good or bad, or what the motivations might be … but the bottom line is it's the current law, and for now the courts are upholding it.
So what does it mean?
In short, high-income earners in high-tax states are now bearing the full weight of their tax bills at the federal, state, and local level.
High-income earners in high-tax states are paying MORE taxes.
As you might imagine, they're not happy about it. So while a few states banded together to fight the law in court, Main Street folks are fighting with their feet …
Americans abandoning New York, New Jersey, other high-tax states
Fox Business News, 4/25/19
But according to our friendly neighborhood tax strategist Tom Wheelwright CPA… this is largely unnecessary.
After all, your state tax liability is primarily derived from your federal taxable income anyway.
So the secret to reducing your federal tax is less about deducting state tax than it is about reducing or eliminating your federal tax liability altogether … by carefully following the instructions provided in the tax law.
And just in case you think that's unpatriotic and you'll starve your deserving federal government from much needed revenue, consider this amazing admission …
"The necessity … to tax … to maintain … solvency is true for state and local governments, but not true for national government.
Two changes … have substantially altered the position of the national state with respect to financing its current requirements.
The first … is … the … central banks. The second is the elimination … of the convertibility of the currency into gold."
This remarkably candid admission is a quote excerpted from an article titled, Taxes for Revenue Are Obsolete, which contains the transcript of a speech made by then-Chairman of the New York Federal Reserve, Beardsley Ruml.
But if taxes aren't needed for revenue because the Fed can print as much money it wants … what ARE taxes for?
Chairman Ruml says …
"Federal taxes can be made to serve … these purposes ….
… to express public policy in the distribution of wealth and income …
… to express public policy in subsidizing or penalizing various industries and economic groups …"
So when Tom Wheelwright says the purpose of the tax code is to coerce you into doing what the government wants you to do, he's not just making it up.
The good news is the government wants you to be an entrepreneur and investor.
They want you to start businesses and make investments in real estate and energy.
When you do, they reward you with huge tax breaks.
So much so, that when you do it right, you can eliminate virtually all your federal (and therefore state) income taxes.
And THIS is the time of year alert investors are making smart moves to capture those tax benefits before the end of the year.
Of course, as a savvy real estate investor you probably already know all about the tax benefits of real estate.
You might even be aware of how to use energy investments or a solo 401(k) to create big write-offs fast.
But MANY high-income earners don't.
This creates a BIG opportunity for syndicators to put together tax advantaged deals to help high-taxed earners reduce their tax bills.
And if you happen to be one of those highly taxed high-income earners, before you back up the moving van, take a closer look at the tax law …
… not as an obstacle, but as a road map to reorganize your affairs to reduce or eliminate your taxes.
When you do, you'll realize owning a business and investing in real estate are two of the smartest moves you can make.
Until next time … good investing!
More From The Real Estate Guys™…
The Real Estate Guys™ radio show and podcast provides real estate investing news, education, training, and resources to help real estate investors succeed.
---
Love the show?  Tell the world!  When you promote the show, you help us attract more great guests for 

your

 listening pleasure!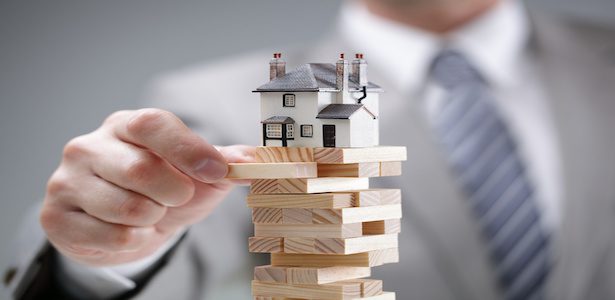 After all the work you do building your portfolio, do you have it protected?
We all like to think that others have our best interest in mind. Unfortunately, there are some gold-diggers out there, looking for ways to mine easy money from deep pockets.
What does this mean to you as an investor?
You could spend a lifetime collecting and managing assets, only to lose them all in one stupid mistake.
We DO NOT want that to happen to you.
Creating an integrated plan to protect your assets takes time, but it's worth it.
When do you do this? The best time to protect your assets was before you acquired them – the second best time is NOW.
As Stephen Covey teaches in "7 Habits of Highly Effective People" – always begin with the end in mind.
Pulling from our experience, we have put together this show to give you the basics of asset protection, all in non-lawyer terms, to guide you through the basics of entities and insurance.
Tune in to our latest edition of The Real Estate Guys™ radio show with personalities:
Your protection-pro host, Robert Helms
His check-it-don't-wreck-it co-host, Russell Gray
---
Listen
---
Subscribe
Broadcasting since 1997 with over 300 episodes on iTunes!
Review
When you give us a positive review on iTunes you help us continue to bring you high caliber guests and attract new listeners. It's easy and takes just a minute! (Don't know how? Follow these instructions.)  Thanks!
---
The three sides of risk mitigation
Although we could have easily invited one of our lawyer friends on our latest show, we chose not to. Why?
We are NOT attorneys and this is NOT legal advice. This episode was not about legal asset protection. It was more about MENTALLY how you prepare yourself to acquire assets.
Our goal is to give you the basic understanding so when you meet with professionals, you can ask them questions about things you learned and decide as a business person how to meld it together.
You're going to need technical advisors who understand how these components work. When you put all their services together, you have a finished product of legal compliance, risk mitigation, and peace of mind.
Here are three sides in the "risk mitigation triangle" to consider and the type of professional folks who can help you with them.
Tax – Your CPA will help you take advantage of legal ways to minimize tax exposure.
Asset protection – Your attorney will look at asset protection through the perspective of entities (we get more into that below), while your insurance broker sees it from the perspective of insurance to cover risks. Your property manager will ensure you get your property rented correctly.
Privacy – This is where a lawyer can help as well as investing in your own education. When you know how to hold title, what kind of insurance to buy, where to have the mailing address, and how you're supposed to sign documents, your privacy will be much better protected.
The foundation of risk mitigation
With all of that, where do you get started?
The top way to protect your assets is good business practices. Make sure you understand and fulfill your responsibilities, treat your investors well, and maintain capital reserves.
From the get-go, you must do your due diligence. This involves thorough property inspections.
Your responsibility to yourself and your investors is to vet as much as you can.
YET …
Even after all that, most of the things that go wrong, you can't prevent. There's no way you can see it coming.
What can you do to be as prepared as possible?
Talk to those who have stepped through that mine field before you. Benefit from the experience of those who won AND lost through that mine field.
The reward for successfully traversing it high, but you can't dance through without paying attention. That's naïve.
A bit about legal entities
First, what's an entity?
A legal entity is a construct under the law that can act like a human being. It takes documentation to set it up, such as a: trust, LLC, Corporation, or foundation.
You don't ever want to sign anything as YOU, an individual person, unless you have the title in your name.
The idea is that you want to set up these legal structures to separate YOU from these entities. Then you have them perform different functions.
The analogy is building a house. Each room has a different purpose. The kitchen is used differently than the bathroom, the garage is different than the living room – yet all pieces make up a whole.
For example, as a developer, you could set up one entity with the role of holding assets, like a treasure box. You don't give anyone the key or let them know where it is. It OWNS things.
You could create another entity to be the operating company. It is the face of operation that interfaces with the tenants. Why set it up this way?
There's a corporate veil between those two entities, a critical component in your risk mitigation.
Insurance, your first line of defense
After your foundation of good business practices is solid, you'll want to implement insurance. Here are the common types of insurance you should know about in real estate:
Commercial liability insurance. This is your basic, must-have business protection.
Errors and admissions insurance (E & O). This can also be called professional liability insurance, and it helps you protect yourself from bearing the full cost of defending against a negligence claim made by a client. For example, if you've hired a management company to take care of your property, this can protect you if they make a legal mistake.
Directors and Officers insurance. If you are acting on behalf of an entity, like as a president or vice president, you want to protect your personal assets with this insurance.
These are just three of the types available, and you want to make sure you get an insurance provider with a reputation of paying claims. There are also some umbrella policies that could make sense if you're running a small real estate business.
Last word about asset protection
We go into much more detail in our podcast, and realize this topic will arise many more questions than we've likely answered.
Everything is hard until you know how, and you're taking the first steps simply by reading these words.
As you increase your holdings and build your portfolio, do your best to NOT be low-hanging fruit for sue-happy folks out there.
We agree with Robert Kiyosaki's advice to own nothing, but control everything.
Another way to protect your assets? We are huge fans of diversifying your portfolio.
So go out there, make some equity happen, and keep yourself protected!
---
More From The Real Estate Guys™…
The Real Estate Guys™ radio show and podcast provides real estate investing news, education, training and resources to help real estate investors succeed.
Home ownership is the American Dream.  Or is it? For many, home ownership has turned out to be a nightmare.  So we decided to examine the pros and cons of owning the roof over your head.
In the house for today's show:
•    Your Host, Robert Helms
•    Co-House and Chief Housekeeper, Russell Gray
•    The "Godfather of Real Estate", Bob Helms
You know the world is changing when the sacred and indisputable wisdom of owning your own home is called into question – especially by guys like us who LOVE real estate!  So what gives?
As investors, we look at real estate as a financial vehicle.  We buy it to produce a particular financial outcome.
However, many people also look at their home as "investments", but a home is so much more.  Robert Kiyosaki says your home is a liability because it takes money out of your pocket.  Others argue that if your house is going up in value faster than you're putting money into it, that it's actually an investment.  Both are valid perspectives.  So we start this broadcast by posing the question:  If the house is NOT going up in value, does it still make sense to own your home?
On its face, this seems like a financial question.  So the next topic of discussion revolves around doing the math and comparing the value proposition of owning versus renting.  It's hard to do the math on the radio, but if you listen really hard, you can do it.  Or as Led Zeppelin says, "The tune will come to you at last."
But there's more to the analysis than just comparing rent to a mortgage payment, so we delve into fun topics like liability, financial responsibility, privacy and more.  Hey, no one said thinking was easy!
While every investor knows not to get emotionally involved with a property, it's much harder to maintain such a discipline when home is involved.  Bob and Robert sold residential real estate for many years.  They understand very well the emotional attachments people can have to a piece of real estate and how they affect financial decisions.  To make a good decision, do you need to leave your emotional baggage at the curb?  Or do you place a financial value on intangible considerations and then factor them into your equation?
The show wraps up with talk about the emotional considerations beyond the finances.  If you're an investor dealing with residential property, it's important to understand how emotional attachments can affect you, a seller, a buyer or a tenant in terms of the financial price one is willing to pay in order to own, dispose of or enjoy a piece of property. Every person, situation and property is different and the human element is what makes real estate so very interesting and potentially profitable.
Don't miss a show!  Subscribe to the Free Podcast
Want More?  Sign Up for The Real Estate Guys Free Newsletter!
In the haunted house for this spooky show are: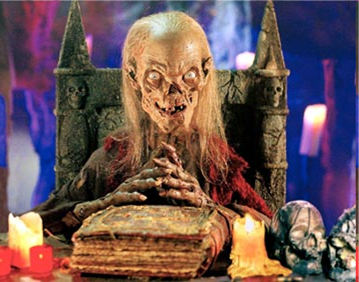 Host, Robert Helms
Co-Host, Russell Gray
"The Godfather of Real Estate" Bob Helms
We love real estate and believe it's arguably the greatest wealth building vehicle available to the average person.  Robert Kiyosaki says,  "Real estate is freedom."
But (and it's a BIG but) sometimes real estate is a real pain in the butt.  When (not if) problems happen to you, how you approach the challenge will often dictate whether and how well you solve it.  Most importantly, what you takeaway from the experience will be a major factor in your future success.
So once a year, and only once a year, The Real Estate Guys dedicate an entire show to our now famous (infamous?) Halloween Horror Stories (lightning, thunder, scary organ music…).
On this year's edition we talk about these eerie real life cases:
The Smokin' Deal
I Don't Need No Stinking Permits
Security You Can Bank On
Who Let the Dogs Out?
The Case of the Mysterious Owner
For each ghoulish case, the Guys describe the Problem in gory detail before moving on to the real life (and other possible) solutions.  Then, the story is wrapped up with a valuable take away lesson.
Someone paid full price for the lesson, but when you listen to The Real Estate Guys, you can get the lesson for free – or at least really, really cheap!
Listen Now:
The Real Estate Guys™ radio show and podcast provides real estate investing news, education, training and resources that help real estate investors succeed.