As a real estate investor, knowing which tool to pull out of the toolbox is a big part of your success. And to know which tool you need, you have to know what tools are available.
Commercial loans generally have shorter terms than residential loans … and that isn't always good. What if the market doesn't agree with your personal timeline?
Keeping in mind that times have and will again change, we took a look at the best commercial financing options out there to keep your risk low and your leverage high.
In our latest episode, we visit with an FHA multi-family lending expert to find out how to finance apartments with maximum leverage and minimum risk. In this informative episode of The Real Estate Guys™ show you'll hear from:
Your multi-passionate investor host, Robert Helms
His multi-problems co-host, Russell Gray
Multi-family financing expert Paul Winterowd
---
Listen
---
Subscribe
Broadcasting since 1997 with over 300 episodes on iTunes!
---
Review
When you give us a positive review on iTunes you help us continue to bring you high caliber guests and attract new listeners. It's easy and takes just a minute! (Don't know how? Follow these instructions).
Thanks!
---
Multi-family financing basics
To get you the basics on multi-family loans, we did a Q&A with Paul Winterowd, a long-time member of the lending team at Bonneville Multifamily Capital.
If you're a multi-family investor or interested in becoming one, "It's a great time to be in the business," Paul told us.
That's due to two things … flowing capital markets and stable rates that have held over the years.
Paul told us that multi-family properties are the No. 1 asset class in commercial real estate because of their broad risk profile.
So what are the primary things to know before getting a loan?
To start, there are some significant differences between the loans offered by the banking system and loans offered by government agencies.
Among them is the balloon payment. Most bank loans for multi-family property investors have five- to ten-year amortization schedules that force investors to pay the full amount or refinance once time's up.
And that can pose problems, especially considering how much the market can change in five or ten years.
Paul shared with us a story of a friend who bought a multi-family property in Las Vegas in 2004. With his co-investors, he put a total of three to four million dollars into the property. Their five-year term came due in 2009—right after the housing bubble collapsed. Even though Paul's friend made every payment on time, no banks would work with him. The bank sold the property to a loan shark, who foreclosed.
Paul's friend didn't do anything wrong, but he fell hard because of timing.
We asked Paul what options investors have if they want to be less beholden to the ebbs and flows of capital markets.
He told us that there is ONE loan program in the commercial real estate world with a fully amortizing term and no balloon payment … an FHA loan.
Everything you need to know about FHA loans
An FHA loan is a mortgage insured by the Federal Housing Authority, which is under the jurisdiction of the Housing and Urban Development (HUD) Department.
FHA provides a conduit for financing. The great thing about the FHA's commercial loan program is that terms can stretch up to 35 years … 42 years for construction loans.
Essentially, this loan is the closest to a single-family loan that exists in the commercial lending world.
And there's more … although it's easy for people to make a decision based solely on the lending rate, Paul told us that FHA rates are "bottom of the barrel."
In addition, FHA loans provide a very attractive loan-to-value ratio: between 75% and 85%. Traditional bank loans will get you between 65% and 70%.
A necessary disclaimer: Paul doesn't work for the federal government. He's just really good at helping people figure out which loans are right for them.
Gearing up to get a loan
The FHA loan sounded like a REALLY great option to us … so we asked Paul what it takes for an investor to get involved with the FHA program.
Paul told us that in general, the key litmus tests to get a loan are adequate experience and sufficient net worth.
Because lenders want to know that this isn't your first rodeo, they'll want to see more than just a single-family property on your résumé … meaning it may be necessary for you to bring in a partner.
Lenders will also want to see at least a 1:1 ratio of net worth to loan amount to make sure that buyers have cash assets on hand in case anything gets wrong. The FHA program offers a boost here, accepting ratios as low as 1:4.
And yes, you can go into the FHA program with a partner, or partners. The FHA will look at your combined assets and experience, although in a classic syndication scenario, they will need a lead sponsor or sponsorship group.
Because Paul is intimately involved in the lending process, we asked him what he looks for when he underwrites loans.
He told us in order to mitigate risk, he needs buyers to hit several important numbers in regard to their asset:
A debt-coverage ratio of, at minimum, 1.25. That's the net operating income of a property divided by the annual debt service. Paul and other underwriters want to see that there's plenty of net income to cover the debt service.
Records of at least 90 days of occupancy at 90% or above.
A trailing twelve months (aka a profit and loss statement for the last year).
Paul emphasized the importance of keeping good records … in fact, he could not emphasize it enough!
In terms of buyers' personal records, he told us he'd also need the following:
A list of all assets and outstanding debt.
A personal financial statement that shows the buyers' experience.
Obviously, there's a lot of preparation that goes into qualifying for the FHA loan. But are there any downsides?
The only real downsides are the paperwork and waiting time, Paul told us.
Typical HUD loans take about 60-90 days, but permanent financing for FHA loans takes even longer … about 4-6 months.
Because HUD is insuring these loans, more underwriting has to take place to minimize risk for the federal government.
As Paul reminded us, "Good things come to those who wait." If you're willing to be patient and deal with a little more paperwork, you could find yourself with a killer solution.
Is there anything Paul wishes borrowers knew before seeking out an FHA loan? Paul told us that people think timing is everything and rate is everything … but they're not.
If buyers took a step back and looked at the bigger picture, they'd be able to find other benefits that are very compelling. We think a fully amortized loan is worth the wait.
Debt isn't always dangerous
We see Paul as a wealth of knowledge.
In any new situation, it's helpful to have a sort of "safari guide" … someone to lead the way in places you haven't gone before.
We hope that Paul's knowledge has given you some things to think about.
In particular, we want you to keep in mind that debt can be an asset. Taking advantage of opportunities like the FHA loan can force value and create more equity from the equity you don't have to spend up front, leading to a cycle of success.
We also hope that if anything, Paul got you thinking of some good real estate practices.
This week, we encourage you to go out and make some equity happen!
---
More From The Real Estate Guys™…
The Real Estate Guys™ radio show and podcast provides real estate investing news, education, training and resources to help real estate investors succeed.
After our last episode of Ask The Guys, we asked Walter, our email room manager, to rummage through our email inbox and gather up a bunch of listener questions about loans and lending.  And he came up with some gems!
So we dialed up our lending brain trust and convened in our Dallas studio to answer your questions about loans and lending.
Behind the microphones and ahead of the yield curve for this episode of The Real Estate Guys™ radio show:
Your well-capitalized host, Robert Helms
His living on borrowed time co-host, Russell Gray
Residential investor lending specialist, Graham Parham
Commercial lending specialist, Michael Becker
After several years of tight money, it's nice to be able to talk about getting loans again.
Even better, lenders are beginning to to get more creative in looking for ways to attract new borrowers.
But while that's good news, it means savvy investors need to stay on top of the ever-evolving underwriting guidelines.  That's why it so important to have one or more mortgage pros on your team.
So when Walter dragged in a bag of emails full of lending questions, we called on our lending gurus, Graham Parham and Michael Becker, to help us answer.  In fact, we made them do all the work. 😉
We talk about what happens when you're fortunate enough to have equity and want to use a cash out refinance to access it for additional investment.
We discover that…from a lending perspective…not all properties are the same.
For example, a condominium might be in great shape…and your credit score and debt-to-income ratios might be amazing…
But if there's too many renters and not enough owners living in the complex, your condo might be "unwarrantable".
That means the government subsidized lenders, Fannie Mae and Freddie Mac, don't want to make the loan.
Bummer.  Now you can't get the cheapest rates.
However, all is not lost.  Because while Fannie and Freddie might shun your deal, there's an emerging group of private money lenders who can probably help you.
Of course, it's more expensive compared to Fannie and Freddie.  But probably better than leaving your equity trapped and idle in a property.
We also talk about HELOCs (Home Equity Lines of Credit).  These are nifty tools that allow you to have what is essentially a revolving line of credit against the equity in your property.
For a while…in the wake of the mortgage meltdown…lenders were shutting these credit lines off en masse.
Today, lenders are advertising to attract HELOC borrowers.  Happy days are here again!
Of course, we don't think it's smart to count on HELOCs for essential liquidity.  After all, the lender can shut the line off at will.
But they can be VERY handy tools for tapping equity…and only paying interest when you have the funds drawn.  Nice.
One of the issues borrowers are facing is income documentation.
It SEEMS like documenting income is a good idea.  After all, who would lend to someone who doesn't have enough income to make the payments?
BUT…as our good friend Robert Kiyosaki always reminds us…there are three sides of the coin.
In the case of income documentation, most self-employed people are working diligently with their tax advisor to MINIMIZE (legally) the amount of income showing in their tax returns.
But when it comes to borrowing, the lender wants to see LOTS of income.
It used to be that lenders understood this, and would allow a borrower to "state" their income…rather than prove it.
As long as they had good credit, savings, and a legitimate source of income, the lender assumed if the borrower was willing to risk their down payment and credit score, they probably had the means to repay…whether or not the tax returns proved it.
Of course, when real estate got "hot"…and everyone was rushing in and betting on never-ending price appreciation…borrowers and lenders got sloppy.  And we all know what happened.
So today, borrowers need to plan ahead.  That means preparing your income documentation…including your tax returns…TWO YEARS in advance of your purchase!
Obviously, it's a REALLY good idea to work closely with your mortgage AND tax advisors.
Of course, if you decide to make the leap to commercial lending (more than 5 residential units or anything non-residential)…it's the income of the PROPERTY that needs to qualify…and it's your balance sheet…and not your income statement…that the lenders will be interested in.
There's another group of people who are somewhat locked out from all the great cheap government subsidized loans.  Foreigners.   And foreigners have been very interested in buying up U.S. real estate.
Of course, where there's demand, entrepreneurs (even lenders) will look for ways to create supply.  But as you  might imagine, those solutions don't involve government programs.
Still…some leverage…even at higher interest rates…can be better than no leverage.
As we often say, "Do the math and the math will tell you what to do."
Another question that came up has to do with Fixed Rate versus Adustable Rate…which is best?
The answer….as you might guess…is "IT DEPENDS!"
It's hard to imagine interest rates falling too much farther.  So the probability is higher rates in the future.
With that said, asking the the lender to fix your rate for 30 years puts all that risk on them…which you might like…but it's insurance you'll pay a premium for.
So the decision to go fixed or adjustable can be largely based on YOUR plans for the property.  Do you plan to sell in 3-5 years?  Do you plan to hold for 30 years?
Also, if you decide to exit the property in a few years…will you buyer be able to get affordable financing?  You can't always assume you can freely get out of the property…at least not at your price…because if rates are up…there will be less buyers and likely less appreciation.
We think it makes sense to look at the terms of your ARM…and if you can live with the WORST case scenario interest rates…and want to enjoy the low rates of adjustable in the meantime…and ARM could be a good choice.
On the other hand, if you're squeezing into the property with thin cash flow based on a temporarily low interest rate…and you MUST get out in 3-5 years or you'll go bust…an ARM can be a time bomb.
Be smart.
Just like picking your property carefully, it's important to pick your financing carefully.  And your mortgage advisors can be VERY helpful in making good decisions.
For now, listen to our two expert guests and consider how you can be a smarter borrower.
Listen Now: 
The Real Estate Guys™ radio show and podcast provides real estate investing news, education, training and resources that help real estate investors succeed.
Money makes the world go around.  But when you don't have enough, loans are pretty handy.
Real estate financing has changed a LOT in the years following the Great Recession. To get up to speed on the state of the art of lending, in this episode we interview two loan pros.
Sitting in the broadcast cabaret:
Your host and Master of Ceremonies, Robert Helms
Master of the Obvious and no-I'm-not-related-to-Joel co-host, Russell Gray
Residential Mortgage Maestro, Graham Parham
Commercial Lending Mentor of Money, Michael Becker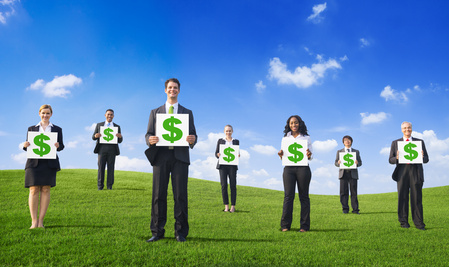 Back in the heyday of easy money…before the sub-prime meltdown exposed the flaws in that model…there were a plethora of loan programs being provided by a gaggle of eager salespeople.
Then everything blew up.  Or more accurately…imploded.  It was like someone tripped over the cord to the bounce house and all the air just came out.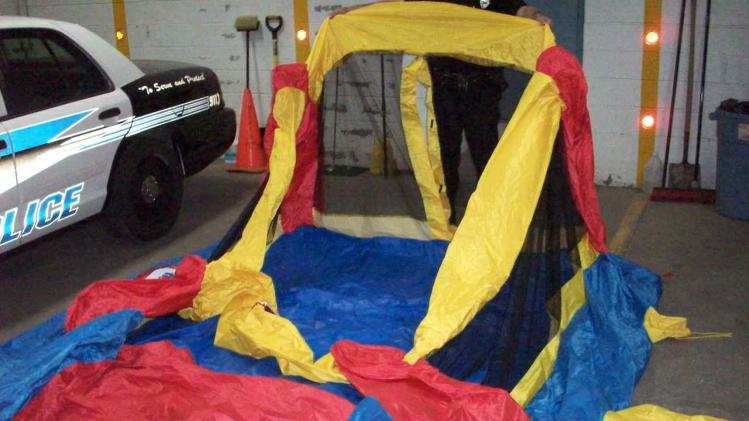 Most people in the mortgage business went broke.  Everything came to a grinding halt.
So the government and central banks intervened in a HUGE multi-trillion dollar way and put in a bottom to the free fall.
Some say they merely kicked a huge can a few years down the road.  Time will tell.
But coming out of the recession, it was much harder to get loans.  This was partly because many lenders were out of business.  And those that were still around were afraid of falling values and aggressive consumerist activism.
But that was then and this is now.
Today, by most accounts, the real estate bottom is well in place.  Equity is happening in many markets.
Dodd-Frank and its regulatory cousins are largely implemented and adapted to…and trillions of dollars in stimulus has worked its way into the marketplace and is looking for a home…to loan against.
All that to say that lending is loosening up, which makes real estate investing a little more fun…albeit more competitive.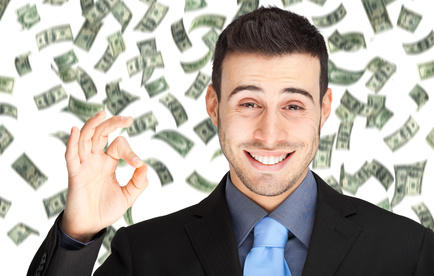 This means it's important to stay on top of new loan products and underwriting guidelines (the rules under which loans are approved).
Your mortgage team is your key to staying up to speed on this ever changing landscape.
When it comes to residential lending there are two basic categories:  4 units or less; and 5 units or more.
So in this episode we have experts on both to provide us an update on where they see lending today, and where they see it heading tomorrow.
If you're an active or aspiring real estate investor, you should be excited.  Because loan program innovation is back!  Private lenders (non-government) are getting back in the game.
This means more money flowing into real estate…and more money for you to work with to acquire more properties.  And right now, it's still dirt cheap.
But rather than clog the blog with all the details, we'll let you listen into the conversation yourself…Enjoy!
Listen Now: 
The Real Estate Guys™ radio show and podcast provides real estate investing news, education, training and resources that help real estate investors succeed.
U.S. home ownership is around a 19 year low…banks are lowering their standards for jumbo loans…millennials aren't buying houses…and the middle class is moving inland to more affordable markets.
Other than that, there's not a lot going on. 😉
But what do all these headlines mean to everyday real estate investors?
Behind the shiny silver microphones to explore the Clues in the News:
Your clued in host, Robert Helms
His clueless co-host, Russell Gray
We like to watch the news.  Each headline is like a piece of a jigsaw puzzle.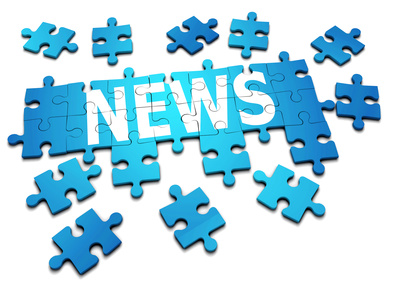 Viewed separately, it's hard to see the big picture.  But when you look at a series of headlines, they start to tell a story.
So when we're not sitting in the studio or gallivanting around the world seeking out interesting guests and real estate markets, we bury our noses in the news.
For this episode, there were a few headlines that popped out.
First, Reuters reports that Wells Fargo is loosening their lending standards.  But this time, it isn't for the lowly sub-prime borrower…it's JUMBO loans.
So it's no surprise that Bloomberg reports million dollar home loans have surged to new records.
Why?
Well, partly because, as CNBC reports, millennials aren't buying homes.
We also see that banks are showing interest in cash out refinances and home equity loans.
So on the one hand, this is all very exciting.  We're having flashbacks to 2003.
Yes, we know it all ended badly.  But everyone made a ton of money until the music stopped.
Maybe it's possible to take all the lessons from the last crash, and use them to prepare better for the next one?
We think so.  But, as we've been discussing in our weekly newsletter, this isn't your parent's real estate market…which is both good and bad.
Of course, bad can be good too.
What's good is that interest rates remain low and lenders are opening up to allow more people to qualify.  They're also creating loan programs which permit the repositioning of equity.
What's bad is that first time home buyers aren't pushing up the demand. In fact, a lot of the price appreciation is the result of hot money looking to real estate for yields.  This includes both foreigners and hedge funds.
Of course, because hedge funds and foreigners don't use loans, prices are up, but lending is down.
That's bad for lenders, but good for borrowers…because as lenders try to create business, they lower their standards and their interest rates.
Meanwhile, every day real estate investors aren't competing heavily with home buyers…at least not yet.  And that's good.
In fact, home ownership is at a 19 year low.  The inverse of that is there are more people renting.  Great!
It also means that without home buyers to bid up prices, even though prices are up in many markets, they are still at or below replacement costs.
In short, houses and the mortgages to buy them remain on sale!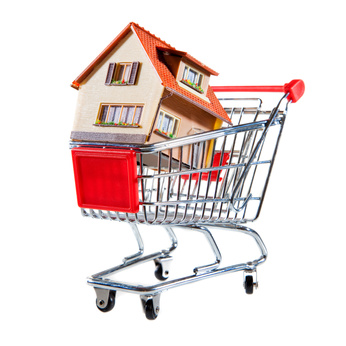 How long will this window last?  We don't know.
But when you can buy a real asset for less than it's replacement cost, and lock in low cost financing for the long term, it seems like you'd want to get all you can.
Of course, as we always say, market and team selection are important factors.  And being sure to structure your deals so you can weather the next financial crisis….whatever that looks like, and whenever it comes.
For those with money in the bank, the latest inflation numbers should be giving you fits compared with real estate.  Sure, there's no guarantees with real estate.  But it seems like the only thing a bank account can guarantee is the long term loss of purchasing power.  The need to hedge inflation seems obvious.
With savers are being crushed by Fed policy, no wonder everyone has piled into the stock market.  If you recall, this is exactly what happened last time.
Do you remember what came after the last stock market bubble?
Yep.  It was the real estate bubble.  But if you structure your deals right, even if there is a bubble, as long as you have the cash flow to service your low fixed rate loan, you have a fighting chance.  We know many investors who rode out the last crash…and we took notes.
So it seems to us that properly structured income producing real estate could be one of the hottest investment opportunities right now.
We'll keep watching the news to see if the forecast is changing…so listen in for each edition of Clues in the News!
Listen Now:
Want more? Sign up for The Real Estate Guys™ free newsletter!
Don't miss an episode of The Real Estate Guys™ radio show!  Subscribe to the free podcast!
Stay connected with The Real Estate Guys™ on Facebook!
The Real Estate Guys™ radio show and podcast provides real estate investing news, education, training and resources that help real estate investors succeed.