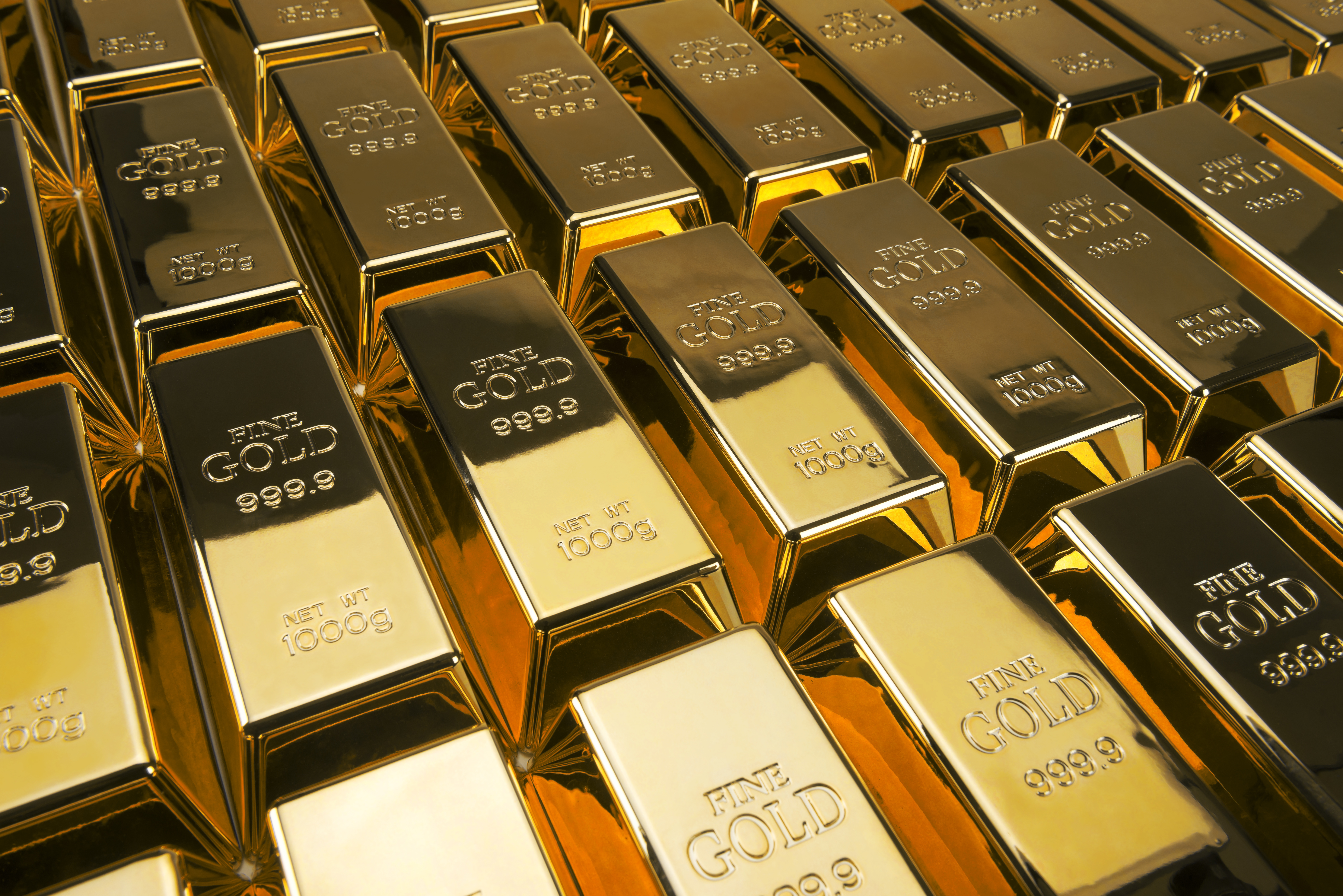 We're coming at you with interviews recorded live at the 2019 New Orleans Investment Conference!
We're sitting down with a remarkable lineup of economic and investment experts … from precious metals to the Fed and beyond!
Listen in for valuable perspectives into the economy, the job market, interest rates … and more!
As always, we offer information … not advice. Always run your ideas by a qualified professional. We're here to provide commentary, education, training, and resources to help investors like YOU find success. 
In this episode of The Real Estate Guys™ show, hear from:
Your invested host,

Robert Helms

Money manager,

Peter Schiff 

Former Fed official,

Danielle DiMartino-Booth

Billionaire and CEO of Sprott US Holdings Inc.,

Rick Rule

Renowned economist,

Mark Skousen

Gold expert,

Brien Lundin
---
Listen
---
Subscribe
Broadcasting since 1997 with over 300 episodes on iTunes!
---
Review
When you give us a positive review on iTunes you help us continue to bring you high caliber guests and attract new listeners. It's easy and takes just a minute! (Don't know how? Follow these instructions).
Thanks!
---
What's going on with gold
As much as we love real estate, we also keep our eyes on other economic metrics. 
For this episode, we're in New Orleans at the 45th annual New Orleans Investment Conference … and we have a lot of great guests for you. 
We're talking gold mining, the Fed, the economy … and more!
Russ was unable to make it to the event this year … but money manager Peter Schiff is filling in. 
"This conference started in the '70s. Because of inflation, people started buying gold. The same thing is happening today, so this conference never goes out of style," Peter says. 
At its root, this really is a gold conference. So, let's start with gold. 
People don't really appreciate the fact that gold has been going up. In the last two decades, gold has increased in value five times over. 
That's a greater increase than the Dow or the S and P. 
Central banks are creating inflation and printing a lot of money. They are basically saying that they don't want savers to have a positive return. They want you to lose money on your savings. 
So, what are you going to do? 
For many people, gold is the answer. They hold gold instead of placing money in a traditional savings environment. 
This conference is unique because we have gold buyers but also gold producers in the audience. 
"I think there's an incredible investment opportunity in gold mining stocks, because this whole sector has been overlooked by Wall Street," Peter says. 
When the price of gold catches up to where it should be, there's going to be many mines that come into production and are much more profitable. 
But investing in gold in this way does come with risk. Peter recommends working with an expert who understands this specialized business to ensure you put money behind the right mining company. 
The merits of mining
Rick Rule is a billionaire CEO … but his expertise is in mining. 
Many people think of gold and silver and think of small coins … but there is a lot that happens before mined gold becomes that coin. 
You have to permit and finance the construction of a mine. You have to operate a mine and … when the gold is gone … you have to responsibly close the mine. 
"There's a lot more losers than winners in this business," Rick says. "Mineral exploration is really technology, so it's a similar situation to high tech venture capital. Most ventures fail."
The point, according to Rick, is don't try to beat the market too much by taking many risks. 
Instead, participate in the market, and buy into the best companies to avoid making mistakes. 
Rick says that the best way to begin is by owning some physical gold. Then, invest in a company that has growing reserves and revenues rather than companies that are cannibalizing their existing asset base. 
The state of the Federal Reserve
Danielle DiMartino Booth is still "fed up" … she worked at the Fed and then wrote a book about how it is bad for America. 
Needless to say … she offers a unique perspective. 
"I was able to be there at the advent of taking interest rates to the zero bound, of venturing into this grand experiment of blowing up the Fed's balance sheet," Danielle says. 
All along the way, Danielle says, there were assurances that this move would be temporary and reduce the size of the balance sheet … but we now know it's neither of those things. 
In addition to quantitative tightening, currency in circulation around the world has been going up, and that pulls an additional amount of reserves out of the financial system. 
Danielle says that foreign central banks had been parking a lot of money at the Fed, because they have negative interest rates at home … doubling the effect of pulling reserves out of the system. 
The treasury had depleted its checking account … so they had to rebuild the balance. Now we're running trillion dollar deficits. 
And in a matter of weeks, the Fed has ramped up its own liquidity injection … something Danielle says we would have thought of as unheard of a year ago. 
So, it's going to be interesting to watch how things play out. 
Diversification in a bull market
Mark Skousen is a renowned economist and the longest standing speaker at the New Orleans Investment Conference. 
Mark is always in touch with the market cycle … and he has some observations of the current economy. 
"This is the longest-running bull market in our history, and this is the most disrespected stock bull market in history," Mark says. 
Mark also reminds us that diversification is key … and that different assets can perform very differently under the same economic conditions. 
"You have to take what the market gives you. So, you want to be positioned to see a turnaround coming, one way or another, and weather it," Mark says. 
Protecting your money 
Brien Lundin knows gold … and this conference is his showcase for what resources like precious metals can do for a portfolio. 
"Right now, we are in a confirmed gold and silver bull market. Everything is pointing toward much higher prices," Brien says. 
Big trends in the economy and geopolitics are pushing for much higher gold prices. Gold and silver are the primary ways that Brien feels people can protect themselves from monetary depreciation. 
"I would urge people to just learn about other investment classes. Ask the tough questions, and find the best way to protect your money," Brien says. 
To hear more from our interviews at the New Orleans Investment Conference … listen in to our full episode!
More From The Real Estate Guys™…
The Real Estate Guys™ radio show and podcast provides real estate investing news, education, training, and resources to help real estate investors succeed.
---
Love the show?  Tell the world!  When you promote the show, you help us attract more great guests for 

your

 listening pleasure!
Interviews recorded live at the 2019 New Orleans Investment Conference!
Host Robert Helms talks with an outstanding array of experts on precious metals, the Federal Reserve, economics, and investing including …
Money manager Peter Schiff, former Fed official Danielle DiMartino-Booth, billionaire Rick Rule, renowned economist Mark Skousen, and gold expert Brien Lundin.
Listen in and gain valuable perspectives into the many factors affecting the economy, jobs, interest rates, the financial system and more!
---
More From The Real Estate Guys™…
The Real Estate Guys™ radio show and podcast provides real estate investing news, education, training, and resources to help real estate investors succeed.
---
Love the show?  Tell the world!  When you promote the show, you help us attract more great guests for 

your

 listening pleasure!

 July 14-17, 2021


Las Vegas, Nevada

Every year The Real Estate Guys™ head to Las Vegas to cover Freedom Fest.
Freedom Fest producer Mark Skousen is considered among the top 20 most influential economists in the world today.  We're proud to say Mark joined us on our 2013 Investor Summit™ and has become a good friend.  We've learned a LOT from Mark … and we're sure you will too!
Freedom Fest bills itself as the world's largest gathering of free minds … and we agree.
It's where we've met many of the fabulous guests we've shared with our listeners over the years … including Donald Trump, Steve Forbes, Herman Cain, Gary Johnson, Chris Martenson, Peter Schiff and many, many others.  They've been among our most popular interviews.
It's also where we first heard about a strange new thing called Bitcoin … deepened our understanding of economics … and discovered the important intersection between personal prosperity, property rights, and public policy.
Yes, Freedom Fest can feel a little political … so depending on your leanings it might not appeal to your personal preferences.  But over the years we've discovered that everyone we've ever met wants more personal freedom, more personal health, and more personal wealth.
For us, Freedom Fest brings together a lot of people who disagree about a lot of things … but they share the common goal of promoting more personal health, wealth, and freedom.
We like it.  And we think you will too!

Will the Fed raise interest rates?  Will gold go up?  Will stocks crash?
Inquiring minds want to know!  And so do real estate investors.
So we sit down to chat with three of the smartest guys we know…a Bull, a Bear and a Bug (gold that is).  And then we discuss what it all means to YOUR real estate investing.
---
The Real Estate Guys™ radio show and podcast provides real estate investing news, education, training and resources that help real estate investors succeed.
---
Divining the tea leaves of financial markets is an imprecise science at best…and probably much more of an art.
But whether science or sorcery, when you're busy building a portfolio of assets, liabilities, cash flow and savings, you need to pay attention to a lot of moving parts.
Broadcasting from the New Orleans Investment Conference in (you'll never guess…) New Orleans, Louisiana:
Your divine host, Robert Helms
His imprecise co-host, Russell Gray
Renowned economist, author and stock guru, Mark Skousen
Best-selling author, outspoken financial pundit and Fed critic, Peter Schiff
New Orleans Investment Conference promoter, newsletter publisher and gold guru, Brien Lundin
Each of our guests have been with us before.  But in case you're new to the show, you should know that NONE of them are real estate investors.  And for our purposes, that's a good thing.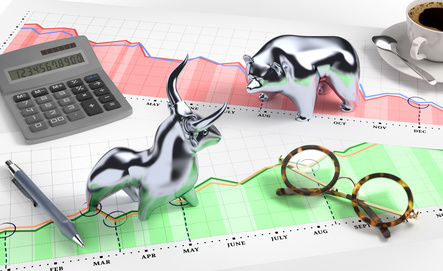 We're looking for peripheral perspectives on the financial markets which affect us all…no matter which segments we're invested in.  That's because all these markets are part of a fluid sea of funds which ebb, flow, circulate and mix.
All but the most inexperienced real estate investors understand the bond market sets interest rates.  And as you accumulate a portfolio of properties, unless you're a cash buyer, you're also accumulating a big portfolio of loans.
So interest rates and the bond markets should be of great interest to you.
Why are interest rates low?  Will the Fed raise interest rates?
Some think that the Federal Reserve sets interest rates.  That's not technically true.  At least not for mortgages and many other market rates.
But the Fed has a HUGE impact on interest rates through their open market manipulations…er, activities.
The Fed adjusts bank reserve requirements, sets the Federal Funds rate (that's the one you hear about all the time on the news), and manipulates various and sundry other levers to expand, contract and coerce the costs and motivations of lenders and borrowers.
So watching the Fed is an obsession for many investors.  That's why the Fed is in the financial news all the time.
Right now, the Fed keeps TALKING about raising interest rates.  They haven't done it in 10 years.  But they keep talking about.
Peter Schiff thinks the Fed probably won't raise rates.  He says if they do, they'll prick bubbles in stocks, bonds and other markets …and expose a phony economic recovery.
What about the stock market?  Will stocks go up…or will they crash? 
Of course, interest rates affect more than the cost of money.  Rates affect how money is used, stored and borrowed.
Companies are borrowing cheap money to buy back their own stock.  And why not?
If your company earns anything above the cost to borrow, then every dollar you borrow to buy your own stock makes you a profit.  It's just like when a real estate investor can borrow 4% mortgage money and buy 8% cash flow properties.  You'd do that all day long.
Plus, stock buybacks improve a company's EPS (earnings per share) because they divide the same earnings over less outstanding shares.  This can look good to unsophisticated stock investors and make a company look like its sales and profits are growing, when they could actually be shrinking.
Cheap money also empowers mega mergers and leveraged buy outs.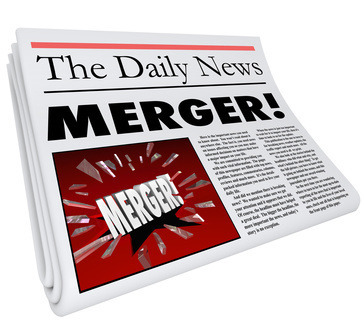 You've probably heard about AT&T and DirectTV, American Airlines and U.S. Airways, Anheuser-Busch and Miller, and the big one currently under consideration between Pfizer and Allegra.  And that's just off the top of our head.
These deals need to be financed.  Cheap money makes the debt load easier to cover from operational income.
It's no different than when a real estate investor borrows to buy a property and then pays for the loan with the rents.
Hopefully, the property cash flows at a rate higher than the cost of the funds.  So the lower the cost of the funds, the more properties qualify to do a deal.
Now you might choose to go in thin as long as you have a viable plan to increase net operating income.  Guys like Ken McElroy do this all the time.
But guys who take over companies do the same thing.  And often their plan to increase profit, means cutting back on things like payroll (layoffs) and long term investment (research & development and capital expenditures).
M&A (mergers and acquisition) guys argue the "acquire and fire M.O." helps make companies more efficient.
Maybe.
Sometimes it makes companies less competitive.  Because when you lay off people, you lose intellectual capacity.  And when you cut R&D and Cap Ex, you don't have new products or state of the art equipment and efficiency.  Eventually, all this can make you LESS competitive.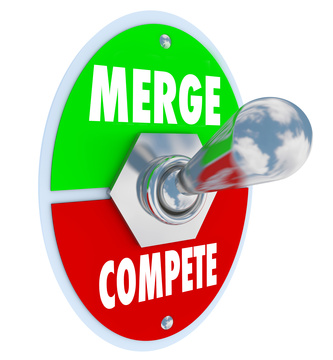 But we're not here to judge.  We aren't that smart.  We're just pointing out what's going on so you can anticipate and react accordingly.
For real estate investors, it can mean entire employment bases being shut down.   When Company A buys Company B, sometimes they shut down an entire campus.  Jobs are lost.  That affects the local real estate market.
Are any major employers in YOUR market in talks to merge?  Pay attention!  It could affect the local economy…and YOUR bottom line.
Low interest rates also affect Mom & Pop stock investors…
Right now, low interest rates are forcing people out of savings and into the stock market.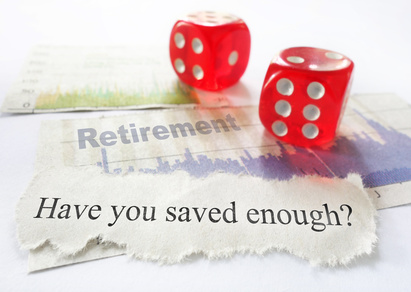 The stock market is the only place most paper asset investors know to go to try get enough earnings from their savings to live on.  Otherwise, they have to eat into the principal.
Of course, if they eat too much principal, they run out of money before they run out of life.  This is one of the greatest fears of the HUGE baby boomer generation…which is retiring at the rate of over 10,000 per DAY.
Of course, helping these folks discover how income producing real estate can provide better cash flow, lower taxes, and a long term hedge against inflation is one of the GREATEST OPPORTUNITIES going right now.  And with the new law opening up your ability to market to potential investors, there's never been a better time to get into the syndication business.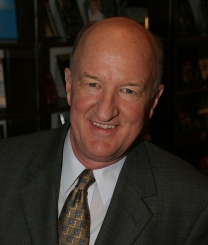 Mark Skousen thinks as long as rates stay low, the stock market will stay strong.  And speaking of strong…
Why is the dollar strong?
This is SUCH a GOOD question.  But before we tackle it, let's consider what it means.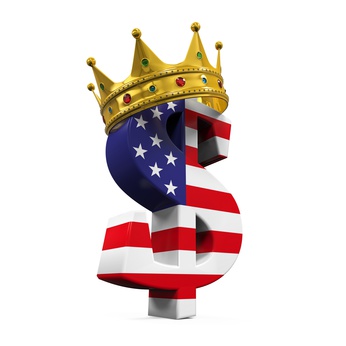 The "strength" or "weakness" of the dollar can be measured against many things.
If you go to the gas station and can fill up your tank for $20, you might say the dollar is "strong" against gasoline.  You can buy a lot of gas for fewer dollars.
But if it takes $200 to fill you tank, you'd probably say the dollar is "weak" against gas.  It takes a lot MORE dollars to buy the same gas.  Or you could say gas is strong.  Or gas went "up".
The point is that "strength " is relative.  Compared to what?
Right now, many other currencies are even WEAKER.  In fact, some countries' interest rates have gone NEGATIVE.    And most other countries' economic growth is even more anemic than that of the United States.
Of course, the U.S. has a trump card…and it's not the guy running for President.
The U.S. dollar is still the world's reserve currency.  And U.S. Treasuries, which are denominated in dollars, are considered by most to be a "safe haven" asset.
You've probably  noticed, there's been bit of instability in the world.  And it's been going on for awhile.  So (allegedly) paper asset investors worldwide are piling into dollars and Treasuries…for safety.
Of course, not everyone thinks dollars and Treasuries are the safest place to be….
Will gold go up?
China and Russia have been dumping dollars and Treasuries and buying gold.  Meanwhile, U.S. mint sales are at record highs.  Physical inventories are dropping.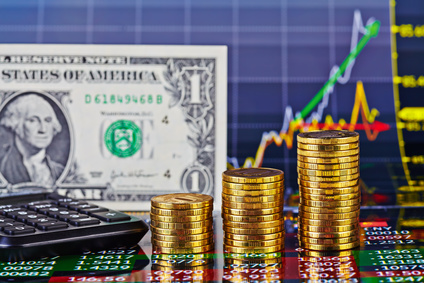 Yet the price of gold FALLS.  That's weird.
But actually, gold is only falling when measured in dollars.  In terms of other currencies, gold is actually rising.
We know.  It's hard to get your mind around.  But we think it makes sense to try.  Go back and think about the gas example.  When you have to trade more dollars for the same gas, you can say the dollar fell…or you can say gas went up.
Think about what you're doing by investing…
You're working at earning or raising dollars to use as down payments.  So you're probably being paid in dollars and saving in dollars, right?
Then you go out and borrow…in dollars…to buy a piece of real estate that will generate income in…dollars.
Along the way, you'll take in deposits, build reserves, set aside money for contingencies and capital expense…probably all in dollars.
And even if you're reinvesting by adding more properties, you're still going to be building up bigger and bigger CASH balances…in dollars.
So now your EXPOSURE to the banking system and the dollar is GROWING.
Therefore, it seems sensible for you to be concerned about the strength of the banking system and the dollar, right?
BUT…you say…what difference does it make?  What choice do I have?
GOLD.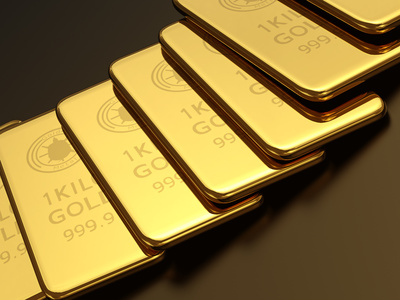 Precious metals are an alternative to dollars as a place to store liquid reserves.  It's where people (and countries) go when they're concerned about the dollar and the banking system.
So we pay attention to gold because it's an indicator of the strength and direction of the dollar.  Make sense?
It used to be good enough to simply watch the PRICE of gold.  If it was down, then demand was down.  If the price was up, then demand was up.  So you could accurately use price to gauge demand.
Not today.
That's because physical gold prices are impacted by paper derivatives in the futures markets.  That is, there are people who buy and sell physical gold.  And there are those who buy and sell contracts (paper) which are allegedly backed by gold.
We know.  It's heady stuff.  But please don't gloss over.  It's not as hard as it seems.  And it really does matter to your long term financial health.  Really.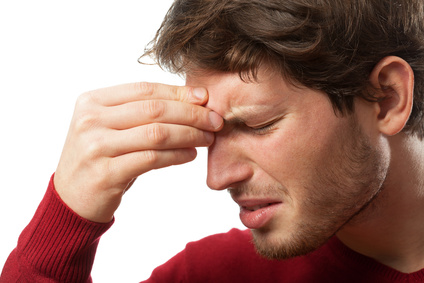 We won't get into all the mechanics of the gold futures markets.  This is already a marathon blog (THANKS for sticking with us this far!)…
Suffice it to say that when paper traders sell highly leveraged paper contracts they are able to push down the price of gold in both the paper AND the physical markets.
But when the price of physical gold drops, physical buyers show up and claim physical gold.  As long as those orders get filled, people trust the paper contracts.  The paper guys may not want the physical, just like you may never want all your cash out of the bank.
But the minute you don't think the bank has the cash to give you, you want it all.  Right now.  And if you can't get it, you lose trust in that bank statement you have that says the cash is really there.
Well, when we first started watching the gold market, there was twice as much physical gold in the warehouses and there were about 40 claims on every ounce of physical gold.
Today, the physical inventory is half what it was and the outstanding claims are pushing THREE HUNDRED for each ounce.
This makes us suspicious that the PRICE of gold may not really be "free market"…which means it's less useful for determining what's really happening with the dollar.
If the demand for physical market were to exceed the ability of the warehouses to deliver the gold, then the true price of gold in dollars could be revealed.
Going back to our gas example, it means it would take more dollars to buy the same gold.  Gold would go "up".  Really what's happening is the dollar would be "down".
But we're just real estate guys and we're clearly out of our league when commenting on gold.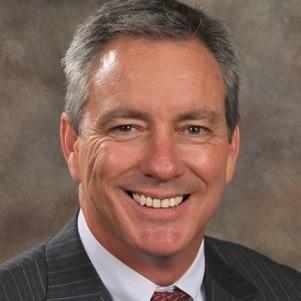 Brien Lundin is one of the smartest, most connected gold guys we know.  He tells us the gold investors he knows think gold has put in a bottom.  Which really means the dollar compared to gold has peaked.
That would mean gold will be going "up" and the dollar will be going "down".
If so, it explains why governments (Russia and China in particular) and individual investors are using dollars to buy gold now.
And as if all this wasn't enough, consider it's being reported that China's currency (the yuan) may be about to be included as one of the world's reserve currencies, joining the U.S. dollar, the British pound, the Euro and the Japanese yen.  Of course, the U.S. would need to approve it.  Which might explain why China set up its own international bank.
As we discussed in our Real Asset Investing report, this is a trend we've been watching develop for several years.
What does it all mean to real estate investors?
Okay, for you marathon readers, let's try to wrap all this up and put a bow on it.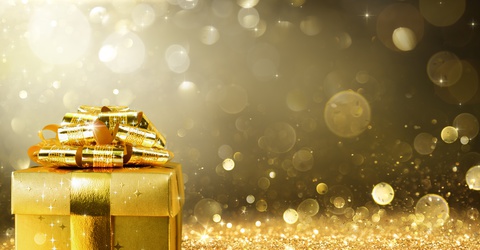 Interest rates have a big and direct impact on your mortgages, your cash flows, your tenants and the local economies which support your properties.
The Fed's motivations and maneuverings impact interest rates.  And the Fed is influenced by the stock market and the dollar (and vice versa).
Gold is one of a few indicators of the strength and future of the dollar, which has been slowly losing its grip as the world's reserve currency.
If there is hidden weakness in the U.S. economy and U.S. dollar, rising interest rates and/or a failure to deliver on physical gold shipments could quickly expose it.
The result could be rapidly rising interest rates or a rapidly falling dollar (inflation, i.e., rapidly rising prices).
In any case, you want to be ready for ANYTHING.  And dollars, bonds and bank accounts probably won't be as safe as many think they are.
So we continue to think real assets which serve essential, transcendent needs (shelter, food) in markets with good infrastructure, population, business climate and low costs will be the safest (and probably most profitable) places to be.
The MOST IMPORTANT INVESTMENT you can make right now is…
Your own education and network.  Because if things get crazy, you'll want to see it sooner, understand it better, and be connected to lots of smart people you can collaborate with to navigate a rapidly changing environment.
We know you'd probably like everything to be simple and easy.  But that's not the world we live in today.
Of course, it doesn't have to be scary or boring.  Personally, we go out of our way to create fun and educational events to bring great people together to learn, share, connect and work on a building a brighter future.
---
Listen Now: 
The Real Estate Guys™ radio show and podcast provides real estate investing news, education, training and resources that help real estate investors succeed.
The real estate we love to invest in floats in an economic sea teeming with other financial and political life forms.  And each of these denizens of the dollar (after all, the greenback is the world's reserve currency…at least for now), have an impact on the overall financial ecology.  There are symbiotic relationships, predators and prey, natural and man-made disaster (can you say "derivatives"?), and a host of other factors which affect where we find opportunities and how we manage them.
That's why we like to attend Freedom Fest each year.  It's like an ancient watering hole (to switch metaphors) where all kinds of different creatures gather to refresh themselves.
This year was no different.  We arrived with our microphones, set up shop, and started talking to a variety of extremely interesting people.
In the past, we would go for the "big game" and proudly bring back to our tribe (that's you) interviews with folks like Steve Forbes, Herman Cain and Peter Schiff.  We still like all those guys (Peter's returning as a faculty member for our 2014 Investor Summit at Sea™), but since Forbes, Cain and Schiff are all on TV and radio all the time, we want to bring some thoughts from people you might not otherwise every hear from.
So, behind the microphones, wearing our real estate wetsuits and diving into the deep sea of discussion at Freedom Fest:
Your intrepid hunter of interesting ideas, Robert Helms
His gatherer of great guests, Russell Gray
International agricultural real estate investing expert, Wayne Kurtz
Coffee farmland investing executive, David Sewell
Rare coin and precious metals dealer, Van Simmons
Economic collapse prepper, Max Wright
Freedom Fest founder, economist and author, Mark Skousen
As you can see, we have a pretty full dance card for this episode.  Freedom Fest really is a smorgasbord of ideas. And the first one that whet our appetite is the notion of offshore agricultural investing.
Our first guest is Wayne Kurtz, who is the Chief Commercial Office for Liquid Investments.  We first met the Liquid Investments gang at last year's New Orleans Investment Conference.  Back then, we were intrigued by their whole program, so we were excited to see them at Freedom Fest and grabbed Wayne for a quick chat.
Liquid Investments offers investors the opportunity for cash flow and long term equity growth through coconut farmland in Brazil.  Really.
But if you think about it, it makes sense.  After all, many Americans and Brits are looking to get their money off-shore.  And while the U.S. is chasing down foreign bank accounts, it's still relatively private to own real estate offshore.  Even better, it's nearly impossible to confiscate.  But even if you're not paranoid about an over-reaching government, the investment still has attractive merits.
Coconuts, like oil, corn, copper and coffee, are a commodity.  And coconuts are surprisingly useful and growing in demand.  So like an oil well, you can turn a coconut farm into a cash flowing machine.  Of course, it all happens on real estate, which is a tangible asset and can be a great hedge against inflation.  Unless you've been asleep, you've probably noticed that every major country is printing money at a record pace, so a hedge against inflation is probably a good idea.
So we get the quick overview, and invited Liquid Investments to come back on the show to go into more detail. Stay tuned!
Keeping with our theme of agricultural real estate, next on deck is David Sewell.  David is the VP of Investments for Terra Cafetera in Colombia.  Once again, we're offshore (unless you happen to be from Colombia), and we're talking farmland.  Except this time, the crop is coffee.  We probably don't have to tell you how popular coffee is.  Or how unlikely it is that people will ever stop drinking it.  Or that Colombia is renowned for producing some of the best coffee on earth.
So David gives us an overview of what he and his company are doing.  Good stuff…kept us awake. 😉
Next we switch from coffee to coins as we welcome Van Simmons to the microphone.  Van is a numismatic coin dealer.  Mark Skousen says when it comes to this topic, Van is the Man.  That's good enough for us, so we pried him away from his impressive display of collectible coins and sat down to talk.
What do coins and precious metals have to do with real estate investing?
Directly?  Nothing.  But as we noted at the top of this post, all these various financial vehicles either affect each other or are indicators of potential market changes.  Besides, "real estate" is really just a preface to the core function of being an investor.  So we're always interested in all kinds of investments.  Yes, it's true.  We're investors first, and real estate guys second (don't tell our producer).
It used to be that the U.S. dollar was "as good as gold".  In fact, before August 1971, Federal Reserve Notes (those green pieces of paper with pictures of dead presidents) were redeemable in gold.  But after the U.S. went on a giant spending binge in the '60s, Uncle Sam started hemorrhaging gold, so President Nixon slammed the door to Fort Knox.  It's took awhile, but after an orgy of money printing at the turn of this century, investors began stocking up on gold as way to hedge against a falling dollar.  You probably know gold was THE investment of the 00's.
But lately, gold (and silver) have fallen on hard times.  Does that mean the dollar is back?  Maybe.  If it is, then interest rates will likely rise. Now THAT matters to real estate investors.  So while we watch bonds to see how the market feels about the dollar, gold helps us understand how the market feels about currencies (of which the dollar is only one).
(If your head is already spinning, just take a deep breath and make plans to join us on the 2014 Investor Summit at Sea™, where we'll be talking Schiff with our friend Peter…you'll catch on fast).
Of course, numismatic coins and bullion are two different animals.  Going into the interview, we weren't necessarily fans of collectible coins.  It seems like when times get tough, premiums for rare coins would fall, right?
But then when you muse on it a little longer, you realize that (to quote our friend Robert Kiyosaki), "the poor are getting poorer, the middle class is getting wiped out, and the rich are getting richer."  That's the impact of inflation.  While consumers' purchasing power is being eroded by incessantly rising prices (albeit slowly right now, thanks to a very weak labor market), anyone with means is buying investments which hedge or even benefit from inflation.  The uber-rich are playing arbitrage (borrowing cheap and investing for a profit) and buying tangible assets.  And while commodities markets are very volatile (some say manipulated), collectibles are more stable.
Interesting stuff.  As soon as we're super rich, we're buying rare coins and fine art.  But in the meantime, it still might be fun to put a coin or two in the portfolio to see what happens.
Our next guest is even MORE interesting…
Max Wright represents an organization called the Success Council.  The short story is they belief the greatest wealth transfer in history in underway right now, and they want to help people be on the right side of it.  Of course, they aren't the only ones who think this is happening.  But sounding the alarm is one thing, guiding people to safety is another.
Our visit was far too short to draw any conclusions about their theories and practices, but there's enough credible people proclaiming the same thing that we're always interested in getting another perspective.  Long time listeners of The Real Estate Guys™ radio show know that since the mortgage meltdown, we've sought out a litany of opinions on the topic.  And as the markets continue to gyrate and convulse, you can be sure we'll continue to bring you a diverse range of viewpoints.
Because when the foundations of the economy are fundamentally changing, it's important for diligent investors to test their paradigms and make sure they aren't snoozing when a big economic shift happens.
Last, but not least, we visit with Freedom Fest's founder and a 2013 Summiteer, Mark Skousen.  He shares with us that this year's 7th annual Freedom Fest is their best ever -with record attendance and national television exposure.  So while not everyone agrees on policies or priorities, everyone wants to be enjoy more freedom and prosperity – and that's what Freedom Fest is all about.
So tune in to this edition of The Real Estate Guys™ radio show recorded at Freedom Fest 2013.  Enjoy!
Listen Now:
Want more? Sign up for The Real Estate Guys™ free newsletter
Don't miss an episode of The Real Estate Guys™ radio show! Subscribe to the free podcast
 Stay connected with The Real Estate Guys™ on Facebook!
The Real Estate Guys™ radio show and podcast provides real estate investing news, education, training and resources that help real estate investors succeed. Visit our Feedback page and tell us what you think!
What do The Federal Reserve, the IRS, the income tax, Fannie Mae, Freddie Mac, FHA, HUD, the mortgage interest deduction, Section 8, accelerated depreciation, the 1031 tax deferred exchange and our personal "favorite", inflation, ALL have in common?
Each of them are creatures of politicians.  Of course, we could add to this list (for days), but you get the idea.
It's impossible to pay attention to your investments without paying attention to politics.  Some think that politicians drive economics, but we tend to think that economics drive politicians. But at the end of the day, does it matter?  The bottom line that the two are linked – like the chicken and the egg.
So with the U.S. headed into one of the more interesting political seasons in recent history, you can bet the rhetoric will hit high gear and a lot of it will be focused on "the economy, stupid".
As real estate investors, we care a lot about the supply and cost of capital, job creation and tax rates.  Like it or not, politicians like to "manage" these things.  And while we can't control what politicians do, we sure want to anticipate it – especially if big changes are being proposed.  End the Fed?  Return to a gold standard?  Raise taxes on capital gains?  Tax the "rich"? Eliminate the mortgage deduction?  Lions, tigers and bears – or just a lot of bull?
What's an investor to do?
We think a good start is to pay attention to people who are paying attention and are qualified to have an opinion.  To help you, we packed up our portable studio and headed to the Las Vegas Money Show where we hit an interview jackpot!
In the silver state, behind The Real Estate Guys™ silver microphones for yet another spin of the radio roulette wheel:
Your dynamic dealer of dialog and host, Robert Helms
Your crapped out co-host, Russell Gray
Special guest, author, lecturer, Ph.D and really nice guy, Dr. Mark Skousen
This is Dr. Skousen's third appearance on the show, but the first time face to face.  Our experience is that getting together face to face is WAY better than phone, internet, Skype, texting or running string between cans.  Before we ever get on the microphones with Mark, we enjoy a nice conversation, talked through the show, and then discussed some things we'd like to work together on after the interview is over.  More on that later…
So lesson #1:  Get out and meet people face to face.  Yes, it's more expensive and time-consuming.  But the results make it one of the best investments you can make.
But back to this episode…
In addition to having a big education, as the founder and promoter of Freedom Fest (one of our personal favorite conventions of the year), Mark is probably one of the most connected people we know. He knows politicians, businesspeople, money managers, academics and media pundits.  That means he has perspectives that are bigger and broader than the average person.  So we're always anxious to hear what he has to say.  Fortunately, as you'll hear, he's not afraid to share his opinions.
So right out of the gate, Mark tells us that he's concerned about the path the U.S. is on. No shock there.  A lot of people feel the same, though there are certainly a big group who believe we just need to give the current direction more time.  So Mark isn't sure what the voters will decide.  Only time will tell.
Nonetheless, we're interested in knowing what the think is happening and how it compares to what he thinks should be happening.  And we're specifically interested in jobs.  It isn't that we aren't interested in same-sex marriage, abortion, birth-control, or even whether 9/11 was an inside job or if President Obama really was born in Kenya.  Those are all interesting topics.  But when a prospective tenant fills out a rental application, we don't ask them those things.  We just want to know if they have a job.
So Mark says Uncle Sam has been making it harder for the American businessperson to create jobs and get the economy moving again.  And he thinks America needs new leadership. More importantly, he tells which policies help and hurt.  After all, Mark says, economics is political and vice-versa.
So what policies are most likely to stimulate economic growth?  Well, no one can predict the future, but Mark is a free market guy who thinks that more regulation hinders growth.  With Dodd-Frank looming, healthcare reform rolling out, and the Fed being active with stimulus, there's a lot of tinkering going on.  He's not a fan because when a business is directing time and money into government and compliance, they aren't competing for customers and improving productivity.
Then we ask him what he thinks about real estate right now.  You'll have to listen to get the full answer, but he sees real estate as one of the better places to be right now.  We humbly agree. 😉
Of course, we couldn't let him go without talking about Freedom Fest. We were already excited about it, but hearing him got us even more enthused.  So, off mic, we told him about our recent Investor Summit at Sea™ with Robert Kiyosaki and G. Edward Griffin, which got him excited.  Before long, we agreed to talk to Mr. Kiyosaki and Mr. Griffin – and next thing you know, both of them are now speakers at Freedom Fest!
We told you.  Good things happen when you get out and get face to face with people – especially, the right people.  So make your plans to come join us at the next Freedom Fest.  Who know?  You just might get lucky.  Meanwhile, enjoy this episode of The Real Estate Guys™ radio show!
Listen now:
The Real Estate Guys™ radio show and podcast provides real estate investing news, education, training and resources that help real estate investors succeed.
Happy Memorial Day! We decided this was the perfect day to reflect upon two of fundamental rights which make up the essence of freedom:  the right to own property, and the right to free speech.
After all, Memorial Day is about remembering the sacrifices made by the brave men and women throughout U.S. history who've made the ultimate sacrifice defending the U.S. Constitution – and the rights the Constitution protects.  And even though our audience has grown worldwide, most people around the world recognize and appreciate the role the U.S. has had in promoting freedom, directly and indirectly.  Yes, the U.S. has its detractors – and certainly it isn't perfect, but when it comes to property rights and freedom of speech, the U.S. has played a huge role.
So for this episode, we invited back a man who is the producer of a large convention where people gather to study, discuss and debate issues pertaining to individual freedom.
Featuring freedom lovers:
Host and free speaker, Robert Helms
Indentured co-host, Russell Gray
Special guest, Freedom Fest promoter, economist and author, Dr. Mark Skousen
In our quest for knowledge about the economics of real estate, we paid a visit to the Freedom Fest convention in July 2010.  We weren't sure what to expect, but we came away very impressed.  While the event clearly carries political undertones, it's a lot more about the ideas and principles that should matter to everyone who values freedom of speech and property rights.  As real estate and radio guys, we're clearly in both camps, so we've decided to go back to Dr. Skousen's Freedom Fest 2011 this July.  We've already heard from several listeners who plan to join us there, so we invited Dr. Skousen to give us a preview of what he has planned.
It's easy to get caught up in the technical aspects of real estate investing and the deals and details that dominate our daily lives.  We think it's good to take a time out from all of that, and just chat about the bigger picture that makes our dreams of real estate riches possible.  So listen in and consider the importance of free speech and private property rights to your own hopes and dreams.  And then give thanks for all the people that have sacrificed to secure those blessings for you.
Listen Now:
The Real Estate Guys™ Radio Show provides real estate investing news, education, training and resources to helps real estate investors succeed.
If you haven't figured it out by now, macro-economic policy can create pain or pleasure on Main Street USA. We've also discovered that what pains Main Street USA can pain the entire world!  So even though it sounds super boring, we decided it made sense to talk about macro-economics and related policy.  Of course, to do this we needed to get someone way smarter than us.  But when it comes to real estate, the danger of listening to most economists is that they're primarily academics with very little practical experience.  And often, whatever real world experience they do have is limited to just one state or country.  So imagine how refreshing and enlightening it would be to talk with a bona fide economist who thinks like a businessperson AND has real world real estate experience – not just in the US, but abroad!
That sounds like a TALL order!  Fortunately, when it comes to great radio show guests (and beer), tall orders are our specialty!
Bellying up to the radio bar to talk economics and politics are:
Your bartender and host, Robert Helms
Busboy and co-host, Russell Gray
Chief patron and Godfather of Real Estate Estate, Bob Helms
Economist, businessman, investor and really big brain, Dr. Mark Skousen
We hop right into the conversation by reflecting briefly on how the experiences of the last few years highlight the direct connection between macro-economic policy and Main Street reality.  We barley get started before we realize we're in over our heads, so we draft our special guest into the conversational brew.
Dr. Skousen quickly helps us get a handle on the topic.  In addition to having a big brain and formal training, Dr. Skousen's background as a columnist at Forbes Magazine and his role as the promoter of the annual Freedom Fest conference allows him to tap into the insights of such notable folks as Steve Forbes, Peter Schiff, John Mackey and many more.  In fact, The Real Estate Guys™ are headed to Freedom Fest in fabulous Las Vegas in just a few weeks to expand our minds and meet some of these interesting people!
Dr. Skousen reminds us that real estate economic cycles are long and sometimes slow. He also explains why, unlike others in the past, one particular asset class bubble managed to affect (infect?) the entire financial system of the world.  His comments remind us how truly influential real estate is across all segments of an economy.
Now we thought Dr. Skousen might have a dark (or least amber) economic outlook.  But our fears turned pale, as the good doctor served up a forecast of sunshine.  He shares the reasons for his optimism and reveals what he believes is the single most important ingredient for sustainable recovery.  However, he also expresses his concerns over certain currently policies which he says are actually delaying economic growth.  Then he talks specifically about one area of real estate investing which he says has been showing real promise.  Not surprising, it has to do with the private sector providing some much needed liquidity.  How appropriate!
Long time listeners of The Real Estate Guys™ know we're big fans of international diversification. Dr. Skousen shares his personal experiences of living and working abroad and how, through his activities in Freedom Fest, he's seen a marked increase in US citizens' interest in off-shore investing and strategies.  Wow!  We didn't know so many people were listening to The Real Estate Guys™.
Like our beer drinking, we have a great time with this show.  We think you will too!
Listen Now
Don't miss a show!  Subscribe to the Free Podcast
Want More?  Sign Up for The Real Estate Guys™ Free Newsletter!