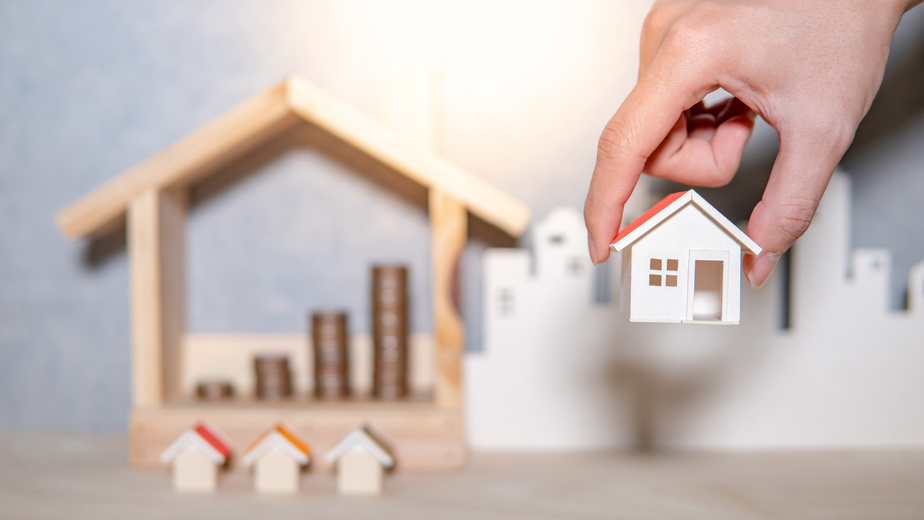 Everyone loves a hot market! But hot markets have their disadvantages. 
When markets heat up … prices go up … and yields go down. 
But that doesn't mean investors are stuck. 
There are things you can do to adapt and keep cash flow up … without having to change markets. 
We sat down to chat with our good friend John Larson to find out how he has made the most of one of the hottest markets in the last ten years. 
In this episode of The Real Estate Guys™ show, hear from:
Your heating up host,

Robert Helms

His hot-head co-host,

Russell Gray 
Managing Partner of American Real Estate Investments, John Larson
---
Listen
---
Subscribe
Broadcasting since 1997 with over 300 episodes on iTunes!
---
Review
When you give us a positive review on iTunes you help us continue to bring you high caliber guests and attract new listeners. It's easy and takes just a minute! (Don't know how? Follow these instructions).
Thanks!
---
Adapting in a hot market
Dallas, Texas, has been a hot spot for real estate investors for the last decade. But .. like any market … the tide is starting to turn. 
After 2008, the rules of the market changed. 
Dallas stood out because it had not one … not two … but multiple drivers. 
It had population. It had education. It had transportation. It had a business-friendly environment, low income tax, medical finance, tech distribution … it was the whole package. 
It ended up being the best real estate market of the past ten years … and it's not over yet … but yields have changed a lot. 
So, what's an investor to do?
As Managing Partner of American Real Estate Investments, John Larson has had to adapt to the changing Dallas market. 
Many people knew John and his team as the Turnkey Single Family people in Dallas … but his company has had to change what they do while maintaining the big picture of WHY they did it. 
Debt syndication and using your retirement to make money now
John says that the Dallas market is hotter than ever … but in 2017, the cap rates on the single family homes started to get compressed. 
"You can only push rents up so far," John says. "The values of homes kept going up because of the demand, so property went up as well."
John says his investors came to him primarily for cash flow. They were looking for passive income. 
So, John needed to find some new ways to provide that cash flow that investors came for in the first place. 
The first project they took on was debt syndication … partnering with a developer and syndicating funds on the debt side. 
"We came in as lenders to buy the lot and get the construction completed and get those units leased as office space," John says. 
A debt investor is someone that wants to have predictable income flow again, and it's not as risky as other ventures … with the opportunity for BIG returns. 
At some point, you have to graduate from single family houses and move to the next level, like multifamily or office space. 
John says there are great deals to be found … but you have to do a little nosing around. 
And you can't beat the opportunity for passive investing. 
With debt syndication, investors can be very hands-off and get as high a return as possible. 
Especially for the investor who is looking to lend money from their IRA or 401k, debt syndication is a great passive experience for them and a great way to maximize their retirement accounts. 
Many people don't understand that they can put their retirement dollars to work … but as soon as you can self direct your retirement funds … you've opened up a whole world of alternative investments. 
Because of the nature of a retirement account, you can't have a current benefit. It is really for tomorrow, not for today … so passive investments just make sense. 
These are solid deals in solid marketplaces … but people have a hard time getting their minds around why someone would want to use debt. 
In good deals, the asset pays back so quickly that there's not a lot of risk on either side. 
It really just depends on how your personal investment philosophy fits in. 
Keep your money working 
If someone is looking to put their money to work in a debt syndication type of deal, the big question is … how long is this deal going to take?
John says that the longest term he has done so far was with a new construction project … that was 18 months. 
The average term for a deal is usually about one year. 
"We want to get you money back within a year and have another deal lined up for you so you can keep your money working," John says. 
Keeping your money working … that's the key to finding high yields in a hot market. 
Learn more about the Dallas market and how John and his team are finding new ways to create cash flow without changing markets by listening in to the full episode. 
---
More From The Real Estate Guys™…
The Real Estate Guys™ radio show and podcast provides real estate investing news, education, training, and resources to help real estate investors succeed.
---
Love the show?  Tell the world!  When you promote the show, you help us attract more great guests for 

your

 listening pleasure!
This show's a little quirky … in more ways than one!
Imagine owning real estate without the dirt …
Just as freedom seeking pilgrims fled Europe for the brave new world of the Americas, there's a growing movement among ruggedly independent entrepreneurs to set up homesteads on the high seas.
It's called "seasteading".
Listen in to this fascinating episode as we visit with a pioneer of the seasteading movement … and consider whether there's investing opportunity in floating properties.
---
More From The Real Estate Guys™…
The Real Estate Guys™ radio show and podcast provides real estate investing news, education, training, and resources to help real estate investors succeed.
---
Love the show?  Tell the world!  When you promote the show, you help us attract more great guests for 

your

 listening pleasure!
When markets get hot, prices go up and yields go down.
What's an investor to do?
You can change markets … or change strategies to take advantage of what the market is giving you.
In this episode, we visit with an investor to find out he's adapted to keep cash flow up in one of the hottest markets of the last decade.
---
More From The Real Estate Guys™…
The Real Estate Guys™ radio show and podcast provides real estate investing news, education, training, and resources to help real estate investors succeed.
---
Love the show?  Tell the world!  When you promote the show, you help us attract more great guests for 

your

 listening pleasure!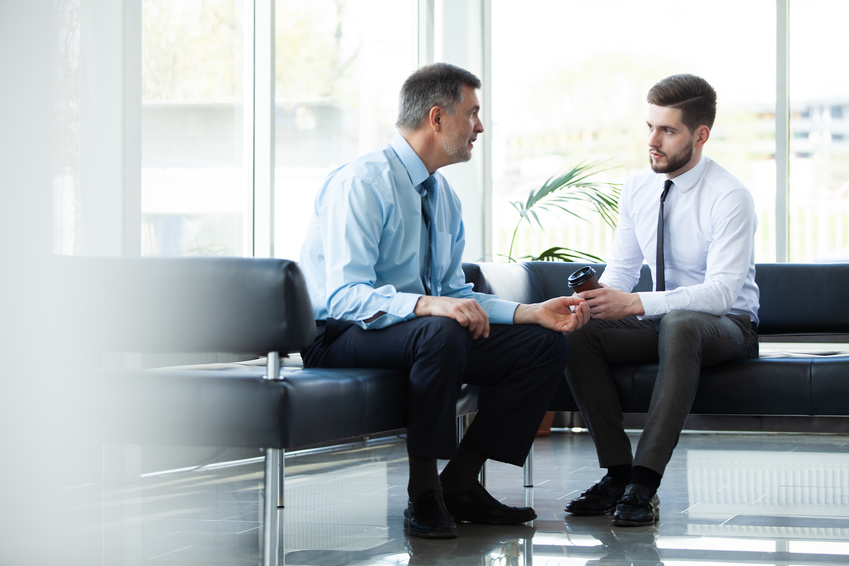 If we've said it once, we've said it a thousand times … a mentor makes a difference.
Finding, vetting, and thriving, with a mentor is one of the quickest shortcuts to success.
Talk to a successful real estate investor, and chances are that they can point to one or more people whose example and encouragement helped them along their way.
But finding a great mentor … and making the relationship work through real world challenges … isn't always easy. We're here to share our tips with you!
In this episode of The Real Estate Guys™ show, hear from:
Your master mentor host,

Robert Helms

His mental co-host,

Russell Gray
---
Listen
---
Subscribe
Broadcasting since 1997 with over 300 episodes on iTunes!
---
Review
When you give us a positive review on iTunes you help us continue to bring you high caliber guests and attract new listeners. It's easy and takes just a minute! (Don't know how? Follow these instructions).
Thanks!
---
What makes a mentor
Your success in real estate is going to come down to a few critical things … and one of those things is your relationships.
We never would have had the success that we've had in our lives … in business and personally … without input from the people we consider mentors.
Real estate investing is a people business.
Yes, you need to know numbers, property, and markets … but you also need a team. One of the most critical members of that team is a mentor.
A mentor is an experienced and trusted advisor … a guide, a confidant, and a counselor. And a mentor is different than a coach.
Coaching relationships are finite. They're focused on specific behaviors and needs.
A mentor is a long-term relationship that supports you in your development. They're interested … but not financially tied necessarily … to your results.
If you do it right, you're going to have a lot of mentors in your career. You should always have people in your life who are further down the path.
A mentor doesn't have to be older than you … but they do need to have more experience and more success in the area you are interested in.
A lot of people think of a mentor as a technical teacher … but that's not necessarily true.
If you really think about what investing is, it comes down to exercising good judgment.
Judgment is something you learn by being in close proximity to someone … seeing why they make the decisions they make and absorbing what they've gleaned from their life experience.
Your mentor should be an example … a role model … of what you aspire to be.
What you bring to a mentoring relationship
There are lots of people that believe they can learn everything they need to learn from the internet, webinars, books, and podcasts … but that's not our experience.
Those types of learning are a great starting point … but you've got to get into conversations with people that have been there, done that … in the REAL WORLD.
It's very tempting to align yourself with people who are just like you … but you actually want to align with people who are a little bit different than you.
Take a look at yourself and ask, "What is it about my personality that's holding me back? Where am I not being effective?"
You know what your weaknesses are. Your mentor can be someone who is strong in areas where you struggle.
By being around people with attributes that don't come as easily for you … you will improve!
You also want to consider your strengths. The best mentor relationships are equitable … each side brings something to the party.
Brainstorm ways that you can be a value add to the mentor you have in mind.
Mentoring is also a cyclical relationship. You may be green around the ears today … but a few years from now you could be a mentor yourself.
Finding a mentor in the real world
One way to get a mentor is to hire one. There ARE organized mentor programs … we have one ourselves.
Before you pay money for a mentor relationship, check out the reviews. Just remember that the results people get have a lot more to do with how they react to the advice their mentor gives.
Paying for a mentor collapses the timeframe it takes to find one … but often … in our experience … the best mentor relationships happen organically.
This type of strategy DOES take more time and effort. You have to be in the right environment to meet the right person … that's a lot of trips, events, and social engagements.
Beyond that, your mentor relationship is really what you make of it. You have to have the mindset that you are going to be one of the top people out there when you're done.
If you're looking to be average and ordinary … to just go with the flow … you might get a trophy for being on the team, but you're not going to get the paycheck.
So, keep asking yourself, "What are the people at the TOP doing? How can I be more like them?"
Begin to think the way they think … and you'll begin to do what they do. And ultimately, you can find yourself producing the same results.
A great mentor knows exactly what you need and what you have to go through to get there … and they create an environment for that to play out.
You mentor can't make your success happen for you. You have to make it happen.
Our motto has always been, "Education for effective action." Finding a mentor is one of the most educational … and effective … paths you can pursue.
---
More From The Real Estate Guys™…
The Real Estate Guys™ radio show and podcast provides real estate investing news, education, training, and resources to help real estate investors succeed.
---
Love the show?  Tell the world!  When you promote the show, you help us attract more great guests for 

your

 listening pleasure!
Something BIG is happening for real estate … and while it's not a surprise, it's a development every real estate investor should be aware of.
Here's some context …
First, remember real estate investing is essentially a business of managing debt, equity, and cashflow.  
That's YOUR job.  You can get your property managers and team to handle most everything else.
Equity (the difference between the value and the debt) comes from savings (down payment), the market (value increase), or amortization (pay down of loan).
Cashflow is a function of rental income, operating expenses, debt service, and taxes.
Debt is like the air in a jump house.  When it's flowing in, it props everything up.  When it stops, everything deflates pretty fast.
That's why real estate investors (should) pay close attention to debt markets.
The 2008 financial crisis devastated the supply chain of debt into real estate. Mortgage companies failed in droves. We know. We owned one.
Real estate went from too-easy-to-finance to nearly impossible.  Lack of lending crashed real estate prices and created a big mess.  The air came out.
It's why we became such outspoken advocates for syndication.  There was (and still is) a huge need and opportunity to aggregate capital for real estate.
Banks and Wall Street had been the primary channels for capital aggregation and distribution.  But they were broken.  Main Street needed to be empowered.
The government agreed.
So in 2012, the JOBS Act passed. And since September 2013, regulations are in place which make raising private capital MUCH easier.  We like it.
But while the JOBS Act helps investors raise EQUITY …
… earlier legislation (the Dodd-Frank Wall Street Reform and Consumer Protection Act) actually impedes lending … especially at the local level.
But now that's changing … and it's an EXCITING development!
You may have seen this headline …
Trump signs bipartisan bill rolling back some Dodd-Frank bank regulations – Los Angeles Times, 5/24/18
" … with the key support of some Senate Democrats, the legislation focuses relief on small and medium-sized banks …"
 "'This is a great day for Main Street in rural America, and a big testament to what's possible when members of Congress put partisanship aside and work together to help our communities grow and thrive,' [Sen. Heidi Heitkamp (D-N.D.)] said in a statement after the signing." 
"Community banks, which enjoy broad support among Republicans and Democrats, will be freed from Dodd-Frank's mortgage rules if they make fewer than 500 mortgages a year."
Even in today's highly charged political environment, this bipartisan effort shows Main Street real estate is very important to politicians.
The Dodd-Frank rollback aims to improve the flow of money into real estate, which is awesome for real estate investors.
Of course, just because politicians aim at something, doesn't mean they hit it.  Politicians are notoriously bad shots.
So what do LENDERS think of the Dodd-Frank rollback?
Local bankers say reforms to Dodd-Frank are welcome – Herald-Whig, 6/5/18
"Mark Field, president and chairman of Liberty Bank, said most of the benefits from the recent reforms … involve mortgages."
"… allows banks to give automatic qualified mortgage status to customers they know if the banks are using their own money for loans."
"'Character and knowing people counts for something again,' Field said."
This is GREAT news … and although time will tell (after all, this is very recent) … we think it will open up capital flows into real estate.
Of course, as we've said before, we think more money will be finding its way into real estate lending.  It's both inevitable and reassuring.
For individual investors and syndicators alike, this new playing field promises to open up new sources of lending … and terms.
Because even though lending has loosened since the depths of the recession …
… it's remained tight for borrowers and projects that didn't fit into the tightly-regulated box created by Dodd-Frank.
Not to get too far in the weeds, but the 2008 credit crisis had its roots in Wall Street's casino mentality.
In its zeal to create more poker chips, Wall Street cast aside sound lending practices because they could bury the risk in complex securities and sell them to unsuspecting investors.
Wall Street didn't really care if loans went bad … because they wouldn't be holding them when it happened.
So Dodd-Frank created strict rules attempting to prevent the bad behavior of Wall Street and big banks.  (Good luck with that.)
We could go on … but the point is that Dodd-Frank took professional judgment out of lending … from EVERYONE … including community banks, credit unions, and other portfolio lenders (those who hold loans instead of flip them).
Even though the financial crisis had its roots in Wall Street, not Main Street … Dodd-Frank took many Main Street lenders off-line.
The Dodd-Frank rollback intends to take the shackles off local lenders.
There's a HUGE difference dealing with a local lender on a PERSONAL basis … one who's going to hold the loan … and can consider the many factors which don't fit into some bureaucratic one-size-fits-all checklist.
And while we need to do more research, a side-benefit for syndicators may be that setting up lending funds might get easier too.
In any case, now that local lending laws are loosening, let's take a look at moves you can make to take advantage of the changes …
Build relationships with community bankers.  If you've only been investing since 2008, this is a funding source you've probably ignored.  It's time to fix that.
Open accounts with community banks in markets where you invest. Establish a personal relationship with the bankers.  It's a VERY different experience than doing business with a too-big-to-jail bank.  You'll like it.
Use professional selling skills to find out what the banker's goals and objectives are.  What makes the relationship a win for the banker?
Present yourself as the IDEAL client for the banker.  Do some deals … even if you don't really need the money.  SHOW the banker you're a person of character and capability.  Build TRUST.
It's even BETTER if you're a syndicator because you can bring bigger deposits, bigger loans, more transaction volume, and maybe even more referrals.
In fact, one of the secrets of successful syndication is having your individual investors make deposits in the community bank you're borrowing from.
Go with the flow …
When the rules change, so does the flow of money.  Sometimes it works against you.  Sometimes it works FOR you.
And while there are certainly some long term economic trends every investor … real estate or otherwise … should be concerned about …
… this is a development which should have real estate investors smiling.
We think these updates to Dodd-Frank will work FOR real estate investors … at least those careful to pay attention and take effective action.
Of course, you've read all the way to the bottom, so you're already ahead of the game.
Until next time … good investing!
---
More From The Real Estate Guys™…
The Real Estate Guys™ radio show and podcast provides real estate investing news, education, training, and resources to help real estate investors succeed.
In one of his many excellent commentaries, our good friend and multi-time Investor Summit at Sea™ faculty member Simon Black points out the last time this happened the market crashed.
The market he's referring to is the stock market … and the event is stock brokerage firm Charles Schwab opening new accounts at the highest pace in 17 years.
Simon opens up his piece by asking, "Anyone remember what happened 17 years ago?"
He then reminds us it was 17 years ago the dot-com driven stock market implosion rocked financial markets and investors.
For those too young to remember, the late 90s was the dawn of the internet age.
And by the turn of the century, investors had morphed into rabid speculators … pouring billions of dollars into tech companies … even though the numbers didn't make sense.
They were betting the stock price would go up in spite of little or no cash flow.
If you're a young investor, you'd be wise to study some economic history and talk with older, more experienced investors.
Simon's a relatively young guy (in his 30s), but wise far beyond his years because he's an avid student of history.  Whether you're young or old, it's smart to study history.
Mark Twain famously said, "History doesn't repeat itself, but it often rhymes."
So Simon's comments triggered a quick check of housing headlines, and this came up:
Existing-home sales hit a 10-year high in March as homes fly off the market
Hmmmm… that's interesting.
Channeling Simon Black, we asked, "Anyone remember what happened 10 years ago?"
Of course, 10 years ago was 2007.  And you probably know what happened to the housing market in 2008.
Now just because two things happened in succession doesn't necessarily mean one caused the other … or even was a symptom of a cause.  But it COULD be.
As the old adage goes, "Where there's smoke, there's usually fire."
When the possibility of disaster exists, it's wise to have a plan.
When we get aboard the cruise ship for the Investor Summit at Sea™ each year, the FIRST thing we do is a mandatory "boat drill."
We're told where to find our life-jackets, how to put them on, and which "muster station" to go to so we can get into our assigned life-boat.
It's no fun … not for us, not for the crew, and not for the cruise line.
They'd much rather tell us how to find the casino, shopping, and premium restaurants.  After all, that's where all the fun and profit are.
The LAST thing they want to do is point out the possibility the ship could SINK.  That's a depressing way to kick off a fun week on a cruise ship.
But responsible people prepare for the possibility of problems.  And when signs of trouble start to appear, denial, obfuscation, and normalcy bias are ill-advised.
The Titanic sunk precisely because no one thought it could.
When it comes to housing, most industry economists are more like industry cheerleaders.
It's usually easy to confirm sunshine as far as the eye can see … if that's what you WANT to see … because you can always find "an expert" to affirm your pre-existing bias.
So when we invited Fannie Mae economist Doug Duncan to speak at our recent Summit at Sea, we were ready for some lively debate between him and our pal Peter Schiff.
But what happened surprised us.
Doug Duncan, Fannie Mae economist, put up all kinds of charts and graphs, and gave a very entertaining yet sobering presentation.
Doug essentially said the weakest economic "recovery" in history is on the verge of becoming the LONGEST recovery in history … and the probability of an imminent recession is high.
Hardly happy hype from a government real estate economist.
This REALLY shocked Peter.  In fact, he mentioned it at the top of the first podcast he did after returning from the Summit.
Peter's been accused of being a chicken-little perma-bear, always seeing what's wrong and warning of impending doom.  And he's used to arguing with people like Doug, who try to put a happy face on bad data.
Of course, when you get to know Peter (who accurately predicted the 2008 financial crisis both in his 2006 book Crash Proof and in heated debates on national television), you'll find he actually sees a lot of opportunity in the world.
The same is true for Robert Kiyosaki, who ALSO accurately warned of the 2008 collapse.  You can see the video of one of his national news media appearances here.
So it's not about the data being bad or the future being gloomy.  "Bad" and "gloomy" are our reactions to the data.
The data is what the data is.
The last time Schwab opened this many new accounts, it preceded the 2000 stock market collapse.
The last time housing sales were this strong, it preceded the 2008 housing market collapse.
Oh, and by the way, the Fed was raising rates heading into 2008 telling everyone the economy was strong.
The question is … how are YOU going to react?
Do YOU know where your life vest is?  Do you know how to put it on?  Do you know where your muster station and lifeboat are?
Those who are ready, are actually EXCITED about the possibility of a downturn.
Downturns flush the dumb money, bring prices back to bargain levels, and allow those who prepared to collect quality assets at fire sale prices.
The key is to be prepared.
Preparation means different things to different people.  There's no magic formula.
Donald Trump told us, "Always have some cash."
Summit at Sea™ faculty member Chris Martenson says, "Build social capital."  That is, a network of friends you trust and can do business with.
Simon Black says, "Plant multiple flags."  He thinks it's smart to diversify where you live, work, bank, and invest.
We think it's smart to listen to wise people, talk with qualified advisors, discuss with other active investors, and set aside time to focus on learning and planning.
We're not suggesting investors should sit out.  You can't make any money on properties you don't own.
Just be smart about the markets, teams, and financing structures you use.  Favor investments which you can stay in through a rough patch.
If the market stays strong, you're not really worse off.  And if the bottom falls out, you can ride it out.
Either way, you win.
Until next time … good investing!
---
More From The Real Estate Guys™…
The Real Estate Guys™ radio show and podcast provides real estate investing news, education, training and resources to help real estate investors succeed.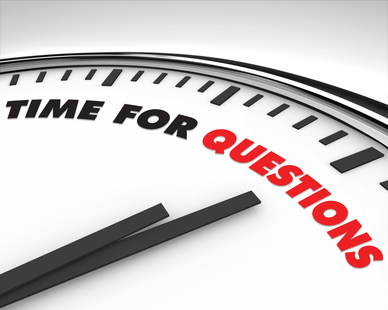 In another intriguing rendition of Ask The Guys,  we dig deep into the email grab bag and pull out another great batch of listener questions.
Behind the mics but ahead of the times for this Ask The Guys edition of The Real Estate Guys™ radio show:
Your Answer Man host, Robert Helms
His questionable co-host, Russell Gray
---
Listen
---
Subscribe
Broadcasting since 1997 with over 300 episodes on iTunes!
Review
When you give us a positive review on iTunes you help us continue to bring you high caliber guests and attract new listeners. It's easy and takes just a minute! (Don't know how? Follow these instructions.)  Thanks!
---
How to Invest in Out of Area Real Estate
This questions comes up ALL the time….especially from people living in high cost, low rent areas like California.
We always say, "Live where you want to live, but invest where the numbers make sense."
Easy to say.  But how?
The answer isn't complicated, but it does take some work.
First, get in touch with your inner investor.  That is, decide what you want your real estate investing to do for you…and what you're willing to do to get it.
Sometimes travel's involved.  You'll definitely need a team.
Next, pick a market that is likely to provide the kind of real estate opportunities you're looking for.
Some areas are tight supply relative to high demand.  That means they're expensive and likely to increase.  But they probably won't cash flow.
Other markets provide solid cash flows and abundance of working class jobs.  But don't hold your breath for huge equity gains…unless you force it through adding value.
Once you have a market, it's CRITICAL to build a TEAM.  And the most important, yet most unappreciated and overlooked team member is the lowly property manager.  This is the MOST important person on your team.
After all, your property manager is the primary person responsible for managing income and expenses.  But your property manager can also help you identify prospective properties to purchase.  It's something we put a big emphasis on in all our market field trips.
Sadly, most newbie investors get excited about the property and pro-forma financials…and then figure out the market and management later.  BIG mistake…and one you should avoid.
What's the Best Investment for a Sixty-Something Passive Investor?
That's like asking what's the best medicine.  It really depends on what's ailing you!
With that said, we think the first and best initial investment for ANY investor is in education.
As Ben Franklin said, "An investment in knowledge pays the best interest."
But as much as love books, podcasts, webinars, seminars, summits and field trips…sometimes a great way to learn is simply to talk with some experienced investors.  Especially those who don't have anything to sell you.
Generally speaking, "best" is really a matter of suitability.  The goal is to pick an investment vehicle and strategy which is most likely to produce a desired outcome with minimal risk.
With that said, ALL investing decisions have risk….including a decision not to invest…or a default decision not to invest by not deciding anything at all.  In other words, inaction is an action by default.
So when you know you need to do something, the trick is to think about what you're really aiming at.
In financial planning, it usually comes down to the following categories:
Preservation of Purchasing Power (some call it Preservation of Principal, but we think that's a misnomer.  Because if you're sitting in a currency which fails, or a bond or note which pays in a currency that fails, you may get paid back, but you won't be able to buy anything)
Income (interest, dividends or profits from ongoing operations…like rent)
Capital Appreciation (equity from buy low, sell high)
Growth and Income (a balance between growth and income…something income producing real estate does quite well).
Then you have to look at time frames and liquidity.  How long can you leave the money in the investment?  What if you have an emergency and need the money out sooner than expected?
If not being able to get to the money creates a unbearable hardship, you can only choose investments which can be quickly sold or otherwise converted to cash.
Typically, the more liquid an investment is, the lower the return (think savings account)…or the more volatile the pricing (think stocks).
Real estate is relatively stable, but not very liquid.
This a bigger topic than a blog or a broadcast, but an important one.
Basically, it comes down to knowing your needs and understanding your options.  Both require asking good questions, verifying the answers, and thoughtfully considering how to best select the investment choices whose features most align with the needs you're trying to meet.
Where to Get Money for Building and Investing?
Another common and popular question.  The great news is there are LOTS of options!
Typically when people ask this question, it's because they aren't lendable or banks aren't lending.
So aside from traditional loans where you need to qualify based on your credit, income, net worth and (sometimes) your investing experience, private money is a place many investors are turning to these days.
In our Secrets of Successful Syndication Seminar we talk about how private investors can serves as lenders or as equity partners, or as both.
And with interest rates so low and the stock market so volatile, many people are looking at private placements back by real estate as a great place to invest their savings.
Many of these private investors are discovering they can use funds from their self-directed IRA, in additional to their other savings and investments, and enjoy the benefits of real estate without the hands on hassle.
So if you have investing expertise and can show a private investor how you can put their money to work in your deal and pay a good return, you'll probably get some takers.
You still need to "qualify", but it's personal based on the relationship, the deal, and your's and your team's ability to execute.
Where Can I Find an Experienced Investor to Mentor Me?
This is a GREAT question for several reasons.  First, it implies the need to learn from someone more experienced.  Real estate investing attracts a lot of mavericks and they naively dive in because it looks easy.
Then, when they get in trouble, they don't have anyone to turn to for help.  Or they're embarrassed and just try to figure it out on their own.
If you push your limits (and you should), you're bound to get stuck at the upper limits of your ability.  This is where your mentor can help you break through.
They key is to have the right mentor with the right access and relationship.
This is a TALL order because most successful people are very busy.  So when you find a prospective mentor, you'll need to provide something of value.
So the first thing is to decide what kind of investor YOU want to be.  Then go look for someone who's been successful doing what you want to do.
Next, figure out a way to get close.  You want to learn as much as you can, so you can look for ways to add value.
Obviously, sometimes people who love to teach create mentoring programs.  And if they're credible and qualified, these can be great investments.
Other times, you might find someone to mentor you in exchange for your helping them.  For example, you could volunteer time to do research, vet deals, inspect properties or assist an active investor in some way.
A GREAT way, if you have the ability, is to help an expert investor write a books, create a seminar or develop a training program.  Now you're on the inside, and you get a front row seat for all the best ideas.
You're Just One Good Idea or Relationship Away from a New Success
While it's true you need to kiss a lot of frogs to find the Prince Charming real estate market, team member, deal, investor or mentor…when you find that winner, it suddenly all becomes worth it.
And because most people don't have the fortitude to keep pressing forward, you'll find the longer you stay in the game, the less crowded it is.
So keep on kissing those frogs and it won't be long before you leap frog to the top!
More From The Real Estate Guys™…
The Real Estate Guys™ radio show and podcast provides real estate investing news, education, training and resources to help real estate investors succeed.
So we're wandering around the radio show one day trying to think of something to talk about.  Then we trip over a big bag of email and say, "Hey! We haven't answered listener questions for awhile. Let's do that!"  So today's episode is all about you and your questions.
Taking the stand and promising to answer each question to the best of our admittedly limited abilities:
Host and Professional Pontificator, Robert Helms
Co-Host and Head of The Real Estate Guys Research Institute, Russell Gray
The Man Who's Forgotten More Real Estate than Most Will Ever Know, the Godfather of Real Estate, Bob Helms
One of our favorite things to do is show off how smart we are.  For obvious reasons, we don't get to do that very often, but we always look forward to the opportunity.  Then again, if you subscribe to the idea that people learn by making mistakes, we're REALLY smart!
Anyway, we get lots of questions from people and we love it.  So please keep 'em coming!  Go to Ask the Guys and ask away!  For this episode, we grabbed a handful from the email bag and here are some we found.
(For privacy purposes, we've omitted the names, phone numbers, social security numbers, birthdates, drivers license numbers, bank account information, picture, height, weight, race, religion, sexual orientation and favorite ice cream)
I just came out of a Chapter 7 bankruptcy.  How can I get a mortgage?
I found properties for $500 – $1000!  Seems like a no-brainer.  Am I missing something?
Is Dallas a dangerous place?
The Great Recession wiped me out.  How do I get going again?
What do you think of using retirement accounts to buy real estate?
Are tax liens a safe investment?
And our personal favorite:

Is it still possible to buy property for no money down?
Tune in for the answers to these and other exciting questions on this episode of The Real Estate Guys™ Radio Show! (theme music plays here).
Listen Now
Don't miss a show!  Subscribe to the Free Podcast
Want More?  Sign Up for The Real Estate Guys™ Free Newsletter!
Every day we get emails from our listeners.  Some like to tell us how awesome we are (oh, go on!), but most have questions.  We're working on some new ways to be able to be more responsive.  So keep those emails coming!
For this week's show, we decided to grab a few question out of the email in box and talk about them on the air.  Joining host Robert Helms in studio are his trusty sidekick, Russell Gray and "The Godfather of Real Estate" Bob Helms.
We kicked off the show  commenting on Ben Bernanke's pronouncement that "technically speaking, the recession is over."  Yippee! Right?!?
After having fun with that, we reached into the mail bag and pulled out a question about which U.S. markets are "best" for appreciation right now.  Our crystal ball wasn't warmed up, so we chatted on this one awhile.  It's a question that comes up all the time and though easy to ask, it's hard to answer.  So we talked about the conditions we look for to cause appreciation, how today's economic environment affect them, and some specific markets we're watching.
Another question that is salient to the times was about the availability of financing in today's market.  There are certain product segments and demographics that can't find financing, while others have abundant financing available.  Obviously, when you know where the money is flowing and why, you can position yourself in its path and do well.  Having just been at the Rich Dad Real Estate Summit with Ken McElroy, Robert Kiyosaki and several veterans of investing and finance, we had some fresh insights to share.
The next question was also all too common in today's economy.  "I have a property that is upside down with negative cash flow, what should I do?"  As Kenny Rogers sang, "You gotta know when to hold 'em, know when to fold 'em, know when to walk away, know when to run."  Lots of people are struggling with the issue of "strategic defaults" and its ramifications.  (Side note:  The Real Estate Guys wrote a free 18 page report What You MUST Know Before Attempting a Loan Workout to help people in this situation understand their options.
The discussion of  what to do with an upside down negative cash flow property had us reflecting on the previous discussion of where's the appreciation most likely.  It also lead directly into another topic:  The Price of Maintaining You Good Credit.  Good credit has never been more important, but if you have lots of negative equity and negative cash flow, how much is it really costing you to maintain it?  This is a very timely topic and we tossed around our thoughts on the subject.
Listen Now:
The Real Estate Guys™ radio show and podcast provides real estate investing news, education, training and resources that help real estate investors succeed.