It may sound like a medical condition, but an aphorism is actually a concise, memorable expression of a general principle or truth. 
We learned one of our favorites from a carpenter … (no, not THAT carpenter, though He had some good ones too) who advised … 
"Measure twice, cut once."
That's a LOT of wisdom in four tiny words. 
But even if you can't tell the blade from the handle on your saw, there's still much to be gleaned from considering this simple saying. 
The perhaps obvious message is it's better to double check your plan BEFORE taking an action with permanent and potentially expensive consequences.
After all, measuring is fairly quick and inexpensive compared to rendering a valuable resource useless due to an incorrect irreversible action.
Of course, the flip side of double-checking everything is it takes twice as long to get things done.  That's expensive too.  Time is money as they say.
So while we were sitting outside enjoying a frosty IPA and contemplating cloud formations and the meaning of life … 
… we wondered if there's a way to measure right the first time so you can take quick and accurate action.
Because no matter what kind of market you're in … the BEST deals go fast.  
And while you're busy double-checking your math … someone else who's faster and more skilled is writing the contract.
Measure twice and miss out.  Ouch … that's no fun either.  Missing out on a great deal is a double hit … wasted time and missed profit.
So whether you're a carpenter, tailor, flooring installer, or an ambitious real estate investor, it's probably a REALLY smart investment to learn how to move faster with precision.
It comes down to education and experience. 
When you know what you're doing and you've reinforced accurate actions through real world practice, you'll make good decisions and take effective action faster. 
That's a huge advantage in any market … especially hot ones.
Of course, this begs the question … how to gain the right education and experience?  And here again, we look at the trades. 
Craftsmen learn by doing.
Yes, there's some classroom training to get familiar with concepts and terms.
But the REAL learning happens as they work as an apprentice under the watchful eye of an experienced mentor or "master" … and then as a fully qualified journeyman honing his craft through practice on a daily basis.
Some journeymen take on an apprentice and further develop their craft by mentoring as a master.  They learn by teaching in the real world.
Business and investing are much the same way … or should be.
So you can and should , listen to , and attend .  Ingesting good ideas is a great start. 
Sadly, this is where it ends for many people. 
They learn enough to get excited … maybe even take some action … and quickly get overwhelmed with information … or in over their heads in difficult deals.
Without experienced advisors and mentors to turn to at this pivotal stage … it's easy to back away for fear of making an expensive mistake … or to press forward on sheer enthusiasm, only to hit a wall and lose both money and hope.
So here's a tip …
When you consume content in the privacy of your own mind, consider that the primary purpose might not be to simply memorize answers or even stimulate ideas … although both are important.
Content is most useful for helping you recognize when you need some help in the real world, discovering who you can call, how to ask great questions, and for better understanding the answers your mentors and advisors give you. 
That's why the mentor / apprentice model is arguably far more effective for developing mastery than the teacher / student model. 
Of course, finding the right mentor is a challenge.  Not all masters love to teach and not all mentors are masters.  
And in today's complex world, you may need more than one … which is an even taller order.
The key is to focus on building good relationships with a network of masters and peers … people who have mastered or are mastering the same skills and activities you aspire to master.
And while you may need to invest money into some of the relationships you'll need, it's also possible to find good relationships in groups you join or .
We think content is a great tool to bring the right people together and give you things to connect on and talk about.   
And don't be surprised if you end up doing some business together.  Although we've found if you make transactions the focal point, you'll dilute the learning.
Our suggestion for your interaction with mentors, apprentices, mastermind groups, and even investment clubs … is to focus on learning, sharing, encouraging, and edifying each other. 
We think you'll find any deals which happen based on this mutually edifying relationship will often be much better than deal speed-dating.
Of course, like most things valuable, it's hard work to build a great network and endear yourself to a group of high-performers.  It can be a little intimidating.
But when you push through, you'll have a powerful support network that helps each other find opportunities, navigate obstacles, and solve the most pressing challenges … faster.
And because it's so hard, most people won't do it.  So once YOU do, you've got an extremely rare and valuable asset.
Some investors do deals.  Others build a portfolio.  Some build a business.  
Those that build a tribe create something more valuable because it accelerates the development of all those things … and more.
Until next time … good investing!
More From The Real Estate Guys™…
The Real Estate Guys™ radio show and podcast provides real estate investing news, education, training, and resources to help real estate investors succeed.
---
Love the show?  Tell the world!  When you promote the show, you help us attract more great guests for 

your

 listening pleasure!
Life as a real estate investors means making choices between the many options available.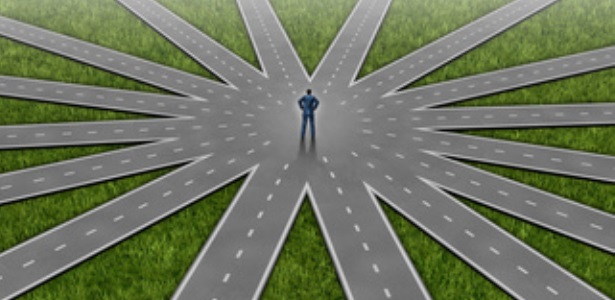 In this episode of Ask The Guys, we take on a pile of listener questions that have to do with choosing.
Making the choice to be in the studio for this decidedly interesting episode:
Your choosy host, Robert Helms
His cheesy co-host, Russell Gray
The prime choice for wisdom, The Godfather of Real Estate, Bob Helms
Special guest contributor, Danny Kalenov
We kick off the show with a Happy Birthday greeting to the Godfather, who just celebrated his 80th!  We're guessing he's learned a thing or two about investing over that time.
Then we take on a question from a young guy on the other end of the age spectrum.  He's just getting started and wants to know how to build up his credit and credibility.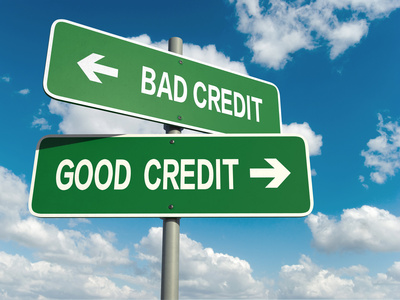 Since a credit score is really a reflection of how one handles credit, the somewhat obvious answer is to start handling credit responsibly.
It starts with simple accounts like cell phones, utilities and small credit cards.  Then you can graduate up to installment loans like a computer, car or personal loan.
The goal isn't to go into debt…at least not yet.  It's simply to demonstrate a consistent history of timely payments.  And the sooner you get started, the better.
But while you're doing that, you can still go do deals.  It means you have to find partners who have what you lack and need what you have.
For a young person, you usually need everything, but you can offer hustle, specialized knowledge, relationships and deal flow.  For older, busier folks, those things are hard to come by.
And just like credit, you build credibility over time when you behave correctly.  Dress right, keep your promises, show evidence of success and responsibility, associate with credible people, and do your homework!  People can tell if you know what you're talking about…and they'll judge you by your knowledge and your ability to articulate it.
Another question came up about how to find prospective investors.  The GREAT NEWS is that a recent law is opening up more options for real estate entrepreneurs to promote their offerings without running afoul of securities law.
Technology brought peer-to-peer lending into the marketplace several years ago.  Now, the new law opens up this crowd funding concept to equity investing.  And there are many crowd funding platforms (on line marketplaces) created…with more coming.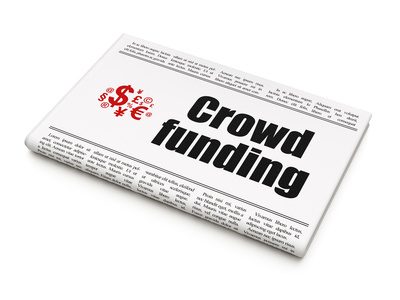 But you don't have to wait.
You still have the choice of to raise money the old-fashioned way: networking.
So building your brand (credibility) and your network (connections) can still be done by attending events, building relationship, getting referrals and telling your story.
And while you can just make it up as you go along, a better choice is to be prepared.  Anyone who's a serious investor will expect to see a business plan.  Hopefully a good one.
How do you learn to write a good business plan?  Start by reading a lot of business plans.  You'll quickly recognize good from bad, and you'll pick up ideas about how to explain your offering with enthusiasm and credibility.
Of course, this is the natural place to promote our most popular seminar, The Secrets of Successful Syndication.   We created it because we get so many questions from people who want to go big, but don't have enough resources to do it on their own.
And while "No Money Down" books, recordings and seminars are easily sold, the real secret is to raise money from investors.
Of course, this is another choice.  Do you want to go it alone or would you like to have investors?  They both have pros and cons.
So how do you decide?  And how do you learn?
Real estate investor development usually starts with knowledge, which you can get from books and classes.
But to really understand what life is like in any profession and what it takes to be successful, finding a mentor is arguably the best choice.
Some mentors charge a fee.  Others will take a portion of the profits.  A few will even do it simply for the reward of sharing their knowledge (rare, but great to find!)
Which is better?
It depends.  If the mentor has what you want, and what you have to pay to get it makes good business sense to you, then whatever arrangement you make is right.
Our caveat is to avoid long term commitments (in anything, not just investment mentoring) until you're certain the value is really there and you'll be happy with it over the long term.
Also remember, that 100% of nothing is still nothing.  So if you need help to get your business going, then giving something away is probably a good investment.
And if your resources are light at the beginning, but a mentor believes in you and your plan, then revenue sharing puts more of the risk on the mentor.  In this case, it's only fair they have a shot at a bigger reward.
If you can afford to pay a flat fee, and are confident in your ability and opportunities, then you may want to take more risk in order to retain more of the reward.
Whatever you choose, be sure to establish a positive, equitable relationship with your mentor.  Don't treat him or her like a vendor and penny-pinch them.  You want to be generous so they are inclined to be generous as well.
At the end of the episode, we ask special guest contributor Danny Kalenov to help a listener with choice about a resort property investment.
Danny is a successful resort property developer/owner/operator and is very qualified to help answer a question about how to approach the decision to buy a resort property.  Is it primarily an investment or is it a lifestyle expense?
Of course, the answer is…it depends.
If you want it to make a profit, then your personal use may have to take a back seat to customer demand.  That is, you can enjoy the property, but the odds are you'll be doing so during unpopular times of the year.  Effectively, you get leftovers.
But if you want to enjoy the property as a consumer, your profitability will probably suffer.  Worse, if your property isn't available during peak times, your customers may give up and look elsewhere.
Of course, if all you're looking for is a little income to offset your personal expense, this can be okay.
Obviously, in this…and all the questions we take in this episode…it's your choice.
Listen Now:
The Real Estate Guys™ radio show and podcast provides real estate investing news, education, training and resources that help real estate investors succeed.
One our favorite things to do is answer listener questions!  And as the show grows (now up 3.5 million downloads!) we get lots of them.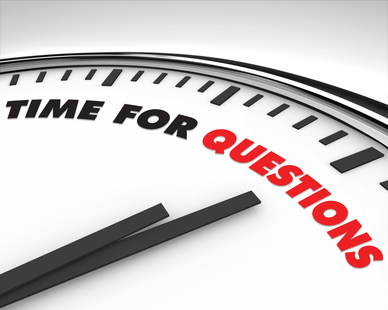 So we asked our email room manager Walter to send us a stack of emails and we picked some fun questions to talk about for this edition of Ask The Guys!
In the studio for another episode of powerful pontifications:
Your brainiac host, Robert Helms
His brainless co-host, Russell Gray
The oldest brain in the business, The Godfather of Real Estate, Bob Helms
How to get started as a real estate investor is…by FAR…the most popular question we get.  But there are always variations on the theme.
This one is about…
Finding a Mentor
In this episode, a listener wants to know how to persuade an experienced investor / developer to mentor him.  Now that's a GREAT question!
Of course, this isn't really an investing question.  It's a sales question.  And that brings up the whole topic of sales as an essential skill for everyone…including real estate investors.
Sadly, many people consider sales simply as a vocation…and not a very noble one at that.
They think just as some people know how to cook, do carpentry, perform brain surgery, or program computers…that salesmanship is simply something people do to make a living.
Wrong.
Salesmanship is a LIFE skill.  Like reading, writing, arithmetic, budgeting and tying your shoes.
In other words, EVERYONE needs to know how to do it.
Think about it.  If you've ever tried to get a job, win a lover, negotiate a good deal on a car, ask for a raise or promotion, etc….you've been using salesmanship.  And the better you are at it, the more good things you can attract into your life.
Okay…off the soapbox…
So in this case, the answer to getting into a relationship where someone who doesn't need your money (that is, you can't pay them to mentor you even if you could afford it), is to uncover some unmet need, want or desire.  This requires asking good questions and listening carefully.
Most inexperienced people will go in talking…pitching all the features of whatever they're offering.  Or worse, they lead with their own needs…like a beggar.  Ugh.
Don't be that guy or gal. Look for things that you can do to help your prospective mentor, investor, lender, seller, employee, partner, vendor…and then negotiate a relationship where you exchange benefit for benefit.
We know.  It sounds so simply and obvious.  But watch the people around you.  Most do not do this consistently or effectively.  So they don't attract as much into their lives as they could or would like to.
Using Leverage…
In case you hadn't noticed, equity happened to a lot of folks smart enough to acquire properties when everyone else was scattering like cockroaches.
So a question came in about what do with the equity…leave it, reposition it, or sequester it?
Another GREAT question!
So we dusted off some of our old equity optimization strategies and shared some thoughts.
First, it's important to remember that equity is wealth on paper.  It's based on a differential between the market value and the loan balance.
The challenge is that market values can change, and because the loan balance doesn't change, when it comes to equity, the market giveth and the market taketh away.
Unless you beat the market to it.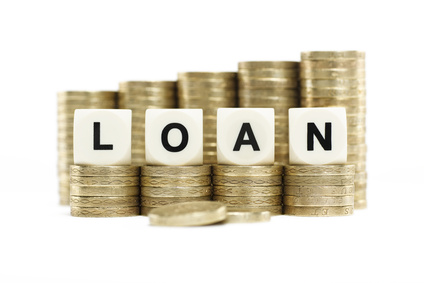 If you don't like the future prospects of the particular property or local market, you may decide to sell the appreciated property and 1031 exchange the equity into a more promising market and property.
But if you still like the current property, you may decide to reposition the equity by refinancing the existing property and using the proceeds to purchase another property.
Of course, the downside of this is that you potentially negatively impact your cash flow.  Usually, a bigger loan means bigger payments (unless you replace a higher rate loan with a lower rate loan).
But if the property's income has increased, your net cash flow may end up being the same.
And if the new property cash flows at a rate higher than the cost of the loan on the first property, you could create positive cash flow on the loan proceeds.  That is, if you take $100,000 out at a 5% rate, your cost of funds is $5,000 per year (deductible).
So if you invest the proceeds in a new property that returns 10% cash-0n-cash, you have $10,000 per year coming in.  You just created a positive spread of $5,000 a year.  Nice!
Meanwhile, you own more real estate.  And if values keep going up, then appreciation occurs over a larger base.  That is, 5 % appreciation on $1 million in property is $50,000.  While 5% appreciation on $200,000 in property is only $20,000.
Of course, there's a dark side…
Your equity is thinner.  After all, $50,000 of equity on a $100,000 portfolio means you have 50% equity.  But $50,000 of equity on $500,000 of property means you only have 10% equity.
So if the market pulls back, you could end up underwater.  A LOT of that happened in 2008.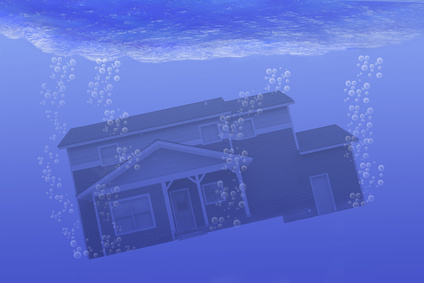 Of course, if you have good cash flow, and plan to hold long term, it really doesn't matter.  You simply wait.
Even if the market NEVER recovers, eventually the properties are paid off.  And no matter what the pricing structure, in any economy, paid off properties are nice to have.
If there's concern about the cash flows on real estate, you might use harvested equity to invest in some other cash flow instrument or investment.
Even though we aren't fans of being a creditor in a falling dollar world, if you're using loan proceeds from property A to make a higher interest loan to on a property with a lot of protective equity (i.e., a $100,000 loan on a property worth $200,000), it can still make sense.
Let's say you borrow $100,000 at 5% and loan it back out at 10%.  You just created $5,000 positive cash flow with less exposure to falling values.
So if the market drops 20%, you have negative equity on the first property with the cheap loan, but you have positive protective equity securing your loan to the borrower on property B ($200,000 less 20% decline means the property is only worth $160,000).
Now if the borrower defaults,  you foreclose and own a positive equity property.
There are other variations, but you get the idea.
As long as there are better things you can do with your real estate equity than leave it in the property, and it only costs you a modest interest rate and some fees to extract it, it can be a very powerful tool to accelerate your cash flow and equity growth.
However, if you have negative equity AND negative cash flow, you might decide that it's not worth writing a check each month from other resources simply to save your credit score or hold on to a property you've lost faith in…which brings up another question about…
Strategic Default
We had a great question come in from a guy with a nice home in the Phoenix area.  It's underwater and he can't rent it out for enough to cover the mortgage and expenses.  Ouch.
So he's trying to decide if just handing the lender the keys (deed in lieu of foreclosure) might be worth it.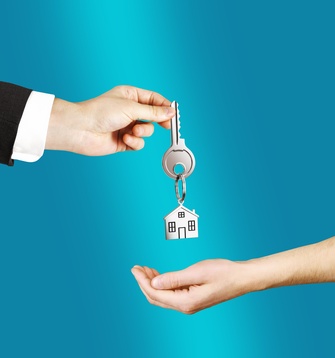 He's got a non-recourse loan so the lender can't ask for anything else besides the house.  So his personal assets are safe.  That's good.
BUT…it means a big hit to his credit score.
However, he says he hasn't really used his credit score for anything for nearly 9 years, and he knows that it will heal itself over time, so why not just take the hit and get out from underneath the negative cash flow?
Another great question!  Though not exactly the way he asked it…
He's looking for reasons to walk away from the property.  Emotionally, he's done.
We, on the other hand, see the value in a high credit score, and would like to see him keep the property if possible.
Why?
First, about the property…
It's a very nice executive home in one of the top retirement metros in the U.S.  And last time we looked, over 11,000 baby boomers are retiring EVERY day.  AND…they're looking for big city amenities at a more affordable price.
In fact, if only 5% of the 11,000 boomers retiring every day want warm weather, big big city amenities, and quality infrastructure (travel, shopping, health care, entertainment, open space, golf, etc…), that's 550 people each day who may choose a place like Phoenix.
So even though there's a glut of properties on the market in his neighborhood right now, that probably won't last forever.
Next, we know the Fed and the government are doing everything they can to prop up the value of homes.  There's an old saying in investing – Don't fight the Fed.  You might disagree with their policies, but they're inflating real estate anyway.
Also, remember that prices fell because of de-leveraging when the mortgage industry imploded.  But recent headlines tell us lending is loosening up…especially at the higher end of the market.
So we think there's a good chance more purchasing power is headed into his property niche.  That's positive for long term values.
Also, he's got a good loan on the property.  Good loans are nice to have.  Especially in an inflationary environment.  Every dollar in debt gets to be paid back with a dollar of lesser value.  Borrowers win when inflation is present.
Second, about his credit score…
Banks are loosening guidelines right now because they want to make loans.  They're trying to attract borrowers.  But not on the low end.  They want good credit scores, solid balance sheets and documentable income.
This guy has all three.
So, his credit score is valuable asset because he can get his hands on cheap capital. And he can make money with cheap capital.
In fact, he can probably very easily make enough money with just his credit score that he could more than make up the negative cash flow on the underwater property.
But, you say, doesn't that put his credit score at risk?
Yes.  But he's already decided he's willing to throw it away.  So why not go for it?  As long as the future deals are all set up non-recourse, the only thing at risk is the credit score.
And the only thing missing is knowledge about how to do it.
The point here is that before you get emotional and simply throw in the towel, it's important to explore ALL the options.  And when your focus is on how to make profit versus simply cut losses, a whole new world of opportunities open up to your imagination.
So listen in to yet another imaginative episode of Ask The Guys!
Listen Now:
Want more? Sign up for The Real Estate Guys™ free newsletter!
Don't miss an episode of The Real Estate Guys™ radio show!  Subscribe to the free podcast!
Stay connected with The Real Estate Guys™ on Facebook!
The Real Estate Guys™ radio show and podcast provides real estate investing news, education, training and resources that help real estate investors succeed.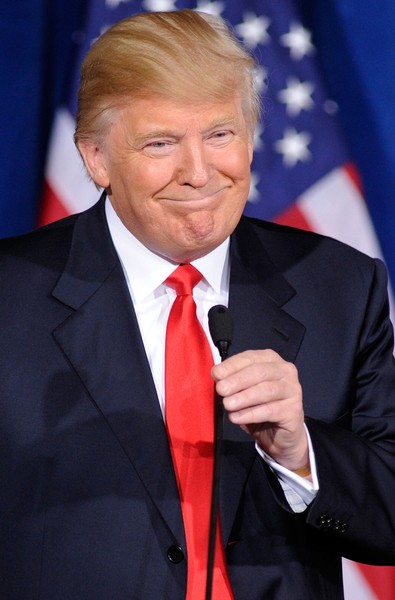 Donald Trump says, "If you're going to be thinking anything, you might as well think big."
Henry Ford said, "If you think you can do a thing or you think you can't do a thing, you're right."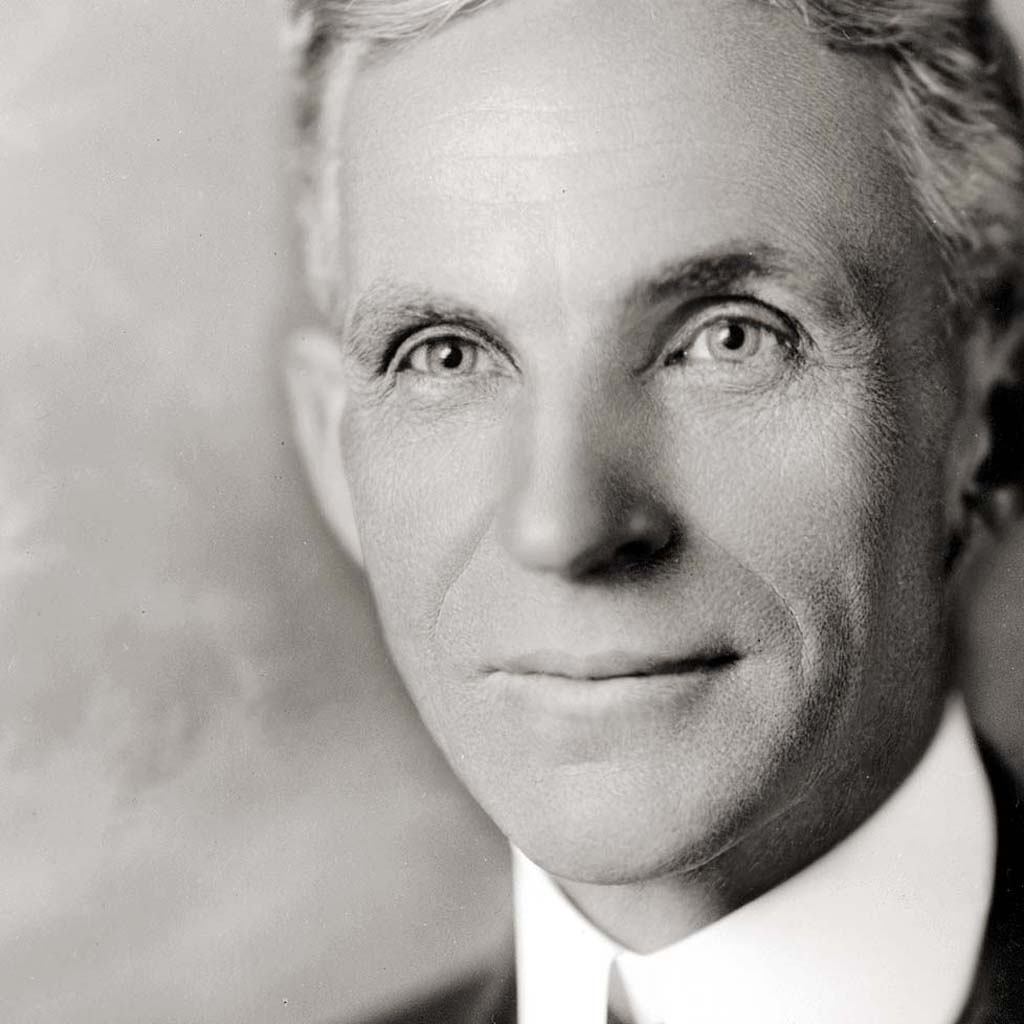 And until Roger Bannister became the first person in recorded history to run a mile in less than 4 minutes, people thought it was physically impossible.  He changed the way people thought about their limits…at least when it came to running a mile.
So what's keeping YOU from taking your real estate investing to the next level?  Surely it isn't a lack of money.
After all, in case you hadn't noticed, there's a LOT of money floating around.  Central banks have added TRILLIONS to the global economy.  Has any of it found its way to you yet?
We've been tooting the horn of real estate syndication…raising private money to do deals…for the last few years.
Sure the financial crisis was painful.  We were having a ton of fun with loose lending guidelines.  Then one day someone took away THAT punch bowl and it looked like the party was over.
But it wasn't.  It just moved.
Instead of using debt (borrowing), the new game became equity…as in "private" equity.
Wall Street figured it out.  How long before the same guys who were putting together mortgage (debt) backed securities were out raising equity to buy houses?  They were still after the same thing: streams of cash flow from housing occupants.  Except now, they needed tenants and not homeowners.
But did YOU turn the corner?  Or have you been waiting for lending to come back?
The good news is that lending IS coming back.  So if you've been waiting for lenders to lend again, you're back in business.
The bad news is that you missed some of the best deals in modern real estate history.
But that's okay.  The party is FAR from over.  There are still a LOT of deals out there.  And while lending is coming back, it's not back like it was…yet.  When it comes back, all that debt will be added to all the cash already out there and it will create a whole new wave of price appreciation. THAT will be another fun ride for real estate investors.
But…you have to have properties to get in on the action.  After all, how much money can you make on property you don't own?
So again…what's holding YOU back?
In this episode of The Real Estate Guys™ radio show, we sit down to debrief a couple of regular guys who went to a seminar on how to raise money to do deals.  Sounds fun.
What's interesting is they actually took what they learned and implemented it.  What a concept!  And they've since gone on to independently raise millions of dollars between them.  In less then a year.
So instead of the two radio guys yammering on about why and how to do syndication, we thought you'd enjoy listening to a couple of Roger Bannisters.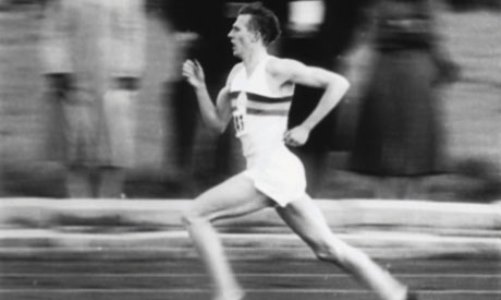 Maybe they haven't shattered as powerful a paradigm as the "impossibility" of a 4 minute mile.
But if the little voice in your head is telling you that you don't have enough money to get to the next level in real estate investing, go grab a broom and dustpan.  You're about to have your paradigm shattered.
Raising expectations and belief behind The Real Estate Guys™ shiny mobile microphones:
Your long lasting host, Robert Helms
His 4 minute co-host, Russell Gray
Real estate entrepreneur, investor, sydnciator and one of the rare happy "E"s, E.J. Bodnar
Real estate entrepreneur, investor, and now full time syndicator, Danny Kalenov

E.J. Bodnar has got to be one of the nicest guys on the planet.  Even his voice is pleasant and soothing.
So no surprise when asked what his secret of success is, E.J. talks about serving other people, sharing great opportunities with them, and not trying to force a fit.  In other words, it's all about the other guy.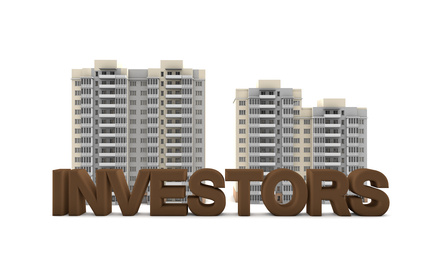 This is a GREAT piece of advice.
Many first time syndicators hate selling.  They think of selling as taking from someone else…tricking the other party into doing something they don't want to do…making the whole experience a distastefully selfish undertaking.
And of course, nice people don't want to be that way.  So they either won't syndicate or they fail at it because they can't bring themselves to sell.
E.J. has (shocker) a completely different paradigm.  And because he focuses on others, he eagerly shares his opportunities with people and they can tell he's sincere.  He doesn't ask anyone to do anything they don't want to do.  It's a very simple, yet highly effective approach.
And E.J. says that once you get the first syndication under your belt, the next one is much easier.  Why?  Proof of concept.  Are you detecting a theme?
Next up is Danny Kalenov.
Danny and E.J know each other (they're both part of a syndication club), but they don't work or invest together.
Danny cut his teeth in real estate investing in a very unique niche:  vacation rentals.
He discovered that the amount of income you can get from a property for short term rental (days and weeks, versus months or years) can be SUBSTANTIALLY higher.  You just have to have the right property and be prepared for the customer service component.
Since then, Danny has gone on to do a variety of different types of deals.  He works with different partners and is active in multiple markets.
Danny soon discovered that many of his friends and co-workers were watching him.  And they could see he was doing well with real estate.
Before long, they started asking to get in on the action and Danny realized he had an on opportunity.  He could grow his business by including others in his success.  But he wanted to make sure he was ready to do a good job for people.  So he started looking for ideas, information and training.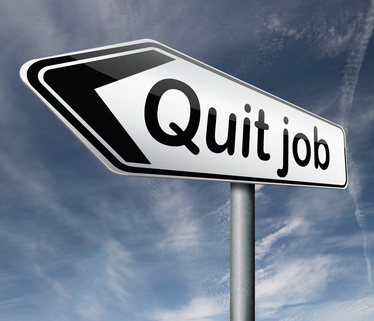 What's exciting about Danny is that it was just one year from the time he went to his first syndication training until he had funded his first deals and quit his corporate job.
Of course, along the way he learned some great lessons.  And he's still learning every day.
One of the big takeaways from talking to Danny is that there's a time to learn and prepare, and a time to get out in the real world and get going.  It starts with a mindset of professionalism, a rearrangement of commitments and priorities (time budgeting) and a unique combination of confidence and humility.
So if you're read this far, we're guessing you're pretty motivated.  They next step is to tune in and here what Danny and E.J. have to share.
Who knows?  Maybe some day YOU will be sharing your secrets of success on The Real Estate Guys™ radio show!
Listen Now:
Want more? Sign up for The Real Estate Guys™ free newsletter!
Don't miss an episode of The Real Estate Guys™ radio show!  Subscribe to the free podcast!
Stay connected with The Real Estate Guys™ on Facebook!
The Real Estate Guys™ radio show and podcast provides real estate investing news, education, training and resources that help real estate investors succeed.
As any insomniac can attest, there are lots of choices when it comes to real estate investment training.
Once the purview of late night TV infomercials, promises of real estate riches are now abundant on-line, in your email inbox, and even in your postal mailbox.
But how do you know which program is right for you?
In the studio to contemplate the considerations any aspiring real estate investor should cogitate on before committing to a real estate course, coach, curriculum or club:
The king of late night and your host, Robert Helms
Your still-using-training-wheels co-host, Russell Gray
The Godfather of Real Estate, Bob Helms
Okay, we're the first to admit we're suckers for any real estate seminar, book, video or training course.  After all, what's the value of just ONE good idea?  We almost always find something useful in even the worst offerings.
Still, when it comes time to pick a program and commit your time and money, we think there are a few important things to consider.
First, what are YOU trying to accomplish?  Do you want to go full time fast?  Do you love your job, but want to build up a reliable stream of passive income?  Do you want to merge your investing and lifestyle, so you can travel and enjoy your properties when they're not being rented to others?  Or maybe you don't want go near a tenant and you'd rather be on the paper side?
Yes, there are lots of choices before you even think about a market, property type, price point or financial performance!
So, it's easy to say, "I want to make a ton of money!" and take on whatever the next fast talking pitchman introduces you to.  Often the desire for money is rooted in the false notion that given enough money, you can live how you want to live.
While that may be true if the money comes in without you doing anything (including managing it), but unless you're a trust fund baby, there will almost certainly be a lifestyle ramification on whatever type of vocation or investing you engage in.  Our point is that you want to think about how YOU want to spend your time, and then look for investment vehicles and strategies that will facilitate that best.
Once you figure YOU out, then you can go look around for a course, coach, curriculum or club to teach you how to build an investing lifestyle that suits you.
Another consideration is how YOU learn.  Are you a bookworm?  Can you sit and watch videos or presentations and absorb the information?  Are you a self-starter or do you need some accountability to stay on track?
Great content delivered in a format that doesn't fit your learning style will be inefficient at best, and possibly ineffective.
What can you afford in terms of time and money?  As anyone who's ever dated can attest, fast and easy can be tempting at first, but doesn't necessarily make for the best long term situation.
Conversely, as many who are graduating with fancy degrees from expensive colleges can tell you, just because you spend a lot of time and money doesn't mean you get an education that will make you a lot of money in the real world.
Maybe you need someone to show you.  You learn by watching, doing and asking questions in the middle of the action.  Many people learn best this way and this is often the most elusive and expensive of all training.
But don't focus solely on price.  Focus on value.  And think of your investment in education the same as you would any other investment.  How long until you have a positive return on investment?  If you pay $10,000 for a course, and do a deal in 12 months that makes you $100,000,  is that worth it?  Sure! That program didn't cost you money. It MADE you money.  Those who lost are the ones that passed it up.
Now, usually to turn those kind of profits quickly, you'll need to be working for capital gains (flipping properties and/or notes) or syndicating a fund where your management fee and profit sharing (even on a cash flow portfolio) can earn you six-figures a year or more.  Long term cash flow investing can get you to the Holy Grail of more passive income coming in than you need to live on.  It just takes longer.
So what's the difference between a teacher, a coach and a mentor?
A teacher is simply someone who imparts INFORMATION.  How to do something.  Technical details, strategies, etc.  You can get this information through books, recordings, webinars, seminars, etc.  It' s often a one way delivery from their brain to yours.  A teacher provides HARD SKILLS.
A coach is someone who provides ENCOURAGEMENT and ACCOUNTABILITY.  You tell them what you want to do.  You talk through HOW to do it (your coach may also teach, or may support the work of another teacher), and then create an ACTION PLAN.  The coach will remind you of your goals and challenge you to keep progressing through regular touch points.  A coach provides DISCIPLINE.  He'll keep you on track when you enthusiasm and focus dwindles.
A mentor is someone who MODELS for you.  You watch them.  You may work with them.  A mentor can help with both hard skills and SOFT SKILLS.  That is, they help YOU become better, so you produce better results.  Of course, a good mentor will also provide accountability, but mostly a mentor provides WISDOM based on their own experiences.  It's very real life.
Which do you need?  It depends on you.
We often see people mistake teaching for coaching or mentoring.  While each has characteristics of the others, each has it's own focus.
If you know what to do, but can't seem to make yourself do it, then you probably need a coach or a mentor.  Maybe you're easily distracted or lack confidence.  Coaches and mentors are great for pulling you through.
If you're a self-starting, motivated and disciplined person in other areas of your life and want to apply those talents to real estate investing but just don't know what to do, you might be fine with just a teacher (or two or three).  Ultimately, your professional advisors and service providers will be among your most important teachers.  So one of the most important things to learn early is how to work effectively with your advisors and service providers.
Joining a club can be a great way to find peer teachers and mentors.  And if you have a friendly group with some camaraderie, you might find all the accountability you need simply by sharing your plans with your club mates.  Friends won't let friends slack off or stay down long.  And when your idea factory is running low, a brainstorming session with other investors can be invigorating!
If the club gets big enough, you can probably attract the attention of teachers, advisors and other subject matter experts to come and address the group.  Maybe there's not a club that suits you in your area.  Don't give up!  Why not start your own?  Visit our special reports section of our resource center and get a copy of 12 Questions To Ask When Starting Your Own Real Estate Club.
Again, there are lots of options when it comes to learning the game of real estate investing.  But don't let picking the perfect program keep you thinking about things too long.  Better to pick the best one available to you now and get started, even if it isn't perfect.  You'll surely learn something, meet some great people, and you can take that knowledge and relationships forward into subsequent learning environments.
After all, when you're a real estate investor, the learning never stops.  So keep advancing your education, starting with listening to our discussion on How To Find Real Estate Investment Training That's Right For You!
Listen Now:
Want more? Sign up for The Real Estate Guys™ free newsletter
Don't miss an episode of The Real Estate Guys™ radio show! Subscribe to the free podcast
 Stay connected with The Real Estate Guys™ on Facebook!
The Real Estate Guys™ radio show and podcast provides real estate investing news, education, training and resources that help real estate investors succeed. Visit our Feedback page and tell us what you think!
Tired of waiting for someone else to create a job for you or give you a raise?  Take control of your own future by discovering how to make big money doing big deals through real estate syndication.

Syndication is simply putting together a group of investors and use the combined resources to take advantage of more and bigger opportunities for everyone's benefit.  And when you've fully deployed your own cash and credit, syndication is a great way to keep going.
Now is one of the greatest times we've seen to become a real estate syndicator. Distressed properties and notes are abundant.  Assets can be purchased for pennies on the dollar.  Best of all, you're not preying upon the unfortunate.  You're helping clean up a big mess and playing a vital role in revitalizing the economy.
With all the liquidity being pumped into the economy, there's still time to take advantage of low interest rates.  Longer term, many economists expect inflation – which means rising asset values (equity!), rising rents and rising interest rates.  But inflation hasn't hit real estate yet, so there's a window of opportunity to snap up deals.
We could go on and on about why the next 2-3 years look to be among the best ever to be a buyer.  But that's not the point of this article and we've discussed it many times on the broadcast.
The real point is that syndication is a great opportunity for sharp, hardworking people to become real estate entrepreneurs. In his new book, The Sleeping Giant, best selling author and Robert Kiyosaki Rich Dad Advisor Ken McElroy says a new American Dream is upon us: the age of the entrepreneur.  Gone are the days of working four decades for the same company and retiring on a comfortable pension.  And the last time we looked, Social Security isn't looking very secure.  So you need a good paying job now AND a way to build up wealth over the the long term.
If you're unemployed, under-employed or concerned about the future of your job or company, then you might want to give serious consideration to starting your own business. And while there are many different businesses to choose from, in most all cases you'll need to organize capital to get started.  For the average Joe, that means using up his life's savings, home equity and all his available credit card lines – literally betting the farm on the success of the business.  That's one way to go.
On the other hand, wouldn't it be better if you were or raise some private investor money where neither you nor any of your investors are ruined if things don't go as planned?  Shared risk and shared reward.  That's all a syndication is.
Of course, that begs the question: what kind of a business?
Obviously, we like real estate – and for many reasons.  First, it's everywhere and not overly complicated – at least compared to starting a bio-tech firm or a software company.  That makes it possible for you to get up to speed and run the business effectively pretty quickly.  But it's also a business that your investors should be able to understand and get excited about without needing Ph.D.'s.
Most people can see there are bargains galore in real estate right now, but because the dollars are big they can't take advantage of them…by themselves.  They don't have enough money, time, knowledge or connections.  That's why so many people buy mutual funds instead of picking their own stocks.  They are effectively hiring a fund manager to do the hard work of investing.
When you organize a real estate syndication, your investors are essentially hiring you to buy, manage and sell the investments  – just like a mutual fund manager.  Except instead of investing in stocks, you're investing in real estate or notes.  Now before you freak out, remember that you've probably already bought or sold a property, rented a property, gotten a loan or otherwise been involved in some real estate transactions.  So you already have some experience.  And if you're a real estate agent, loan officer, appraiser, contractor or someone who deals with the business of real estate on a daily basis, you're way ahead of the curve.  Remember, most mutual fund managers don't have to know how to run the companies they invest in, they just have to know how to recognize good business models and managers.
Of course, in the spirit of full disclosure, if syndication were THAT easy, then everyone would be doing it, right?  True.  However, we bet there are many very capable people out there who would be very successful syndicators, but it never occurred to them they could do it.  And like any manager, it's a huge responsibility to be in charge of other people's assets.  Yet, many people do a fine job for their employers every day, but  just don't think of it as asset management.  Yet if you're a manager of any kind, you're responsible for someone else's assets –  their money, their customers, their reputation, their property, their information – on a daily basis.  If you do a good job there, the odds are good you will be successful in real estate – which is quite possibly a lot less complicated than your current day job.
Still, it's important to be properly trained. And the task of organizing an investment syndication is not one to be taken up lightly.  There are laws to follow and lots of details to be aware of.  Again, if it was brain dead easy, than everyone would be doing it.
So where can you go to learn the secrets of successful syndication? You can and should read books, take classes, and get around people who are doing it.  Much of which you can figure out on your own if you have the time and motivation.  But if the gap between where you are and where you want to be looks to big to jump on your own, we have something for you!
We've imposed upon our outstanding Investor Summit at Sea™ Faculty, which includes Robert Kiyosaki's Rich Dad Advisor Ken McElroy, plus international real estate developer Beth Clifford and attorney Mauricio Rauld, to conduct an all day training called The Secrets of Successful Syndication Seminar on April 3rd in Fort Lauderdale, Florida (you've been looking for a great reason to visit beautiful South Florida, right?).
Discover what it takes to organize and operate a real estate syndication business, where you can go from zero to a full time income (even part time!) in six months or less.
For more information and to enroll on-line, click here now.
The Real Estate Guys™ Radio Show podcast provides education, information, training and resources to help investors make money with their real estate investing.
Donald Trump is probably the most famous "real estate guy" who made it big, lost it all, then made it all back bigger and better than before.  What took him down you ask?  In his book, The Art of the Comeback, the Donald says it was complacency and The Tax Reform Act of 1986.   Remember that one?  It was that wonderful piece of legislation that crashed the real estate market and wiped out the Savings & Loan industry.  Oops.
Our point?  Actually, there's a few, such as how important it is to pay close attention (the opposite of complacency) to ANYTHING (including boring politics) that might affect the flow of money into any asset class – especially real estate.  That's one reason why we've had so many economists on over the last several months.  Which brings us to the main point of this episode of The Real Estate Guys™ Radio Show, which is to address the question: What is the best way to move forward in this market based on all of the lessons of past markets?
Pulling the sleigh of broadcast excellence over the mountains and through the hills (and valleys) of the currently snow covered real estate landscape:
Robert, the red-nosed show host, Helms
Russell, the noseless co-host, Gray (brown was the only color left in the box and he didn't want to wear it)
When navigating your own real estate investing sleigh through the foggy night of post-recession real estate, it's very handy to have a shiny red nosed guide (beer consumption does serve a valuable investment purpose!).  There's nothing like experience to light the way for those just starting out.  And with low prices, a growing population, low interest rates, more renters, and less new building, it sure looks like a GREAT time to get started – or for those who got lost in the last financial blizzard, re-started and pointed in the right direction.
Focusing on the right fundamentals is essential to long term success.  Legendary football coach Vince Lombardi is said to have begun each year's training camp by addressing his team of professional athletes. Lombardi would hold up a football and state the obvious, "Gentleman, this is a football."  In other words, start at the beginning and build your career on a solid foundation of fundamentals.
So whether you're brand new or a seasoned vet looking to kick off the New Year on the right foot, listen in as we unwrap some of the lessons of markets passed and hang ornaments of wisdom on your real estate investing tree.  Lots of people paid a big price for all these valuable lessons, so even though you get them for next to nothing, don't overlook their importance.
May the New Year bring you and yours health, wealth and happiness!
Listen now!
Don't miss a show – subscribe to the free podcast!
Want More?  Sign up for The Real Estate Guys™ free newsletter!
The Real Estate Guys™ Radio Show podcast provides education, information and training to help investors make money with their real estate investments.
Real estate investing is art, science, vocation and lifestyle all wrapped up in one.  It has its own language, community and culture.  Who you surround yourself with will determine the attitudes, habits, beliefs and skills you will develop.
With so much money to be made, many aspiring investors are willing to pay large sums to have someone teach them how to succeed.  Attracted by a marketplace full of bargains, many people are getting into the game – and they're looking for help.  So we thought it would be a good idea to take a look at the topic of real estate investor mentoring.
Sitting on the studio mountaintop dispensing sage real estate wisdom:
Your host and guru, Robert Helms
Co-host and associate guru, Russell Gray
Special guest, former school teacher turned full time real estate investor, David Campbell
Listen in on the conversation as we explore the shortcuts to success that are available by learning from the knowledge, experience and wisdom of others!
Listen Now
Don't miss a show!  Subscribe to the Free Podcast
Want More?  Sign Up for The Real Estate Guys™ Free Newsletter!