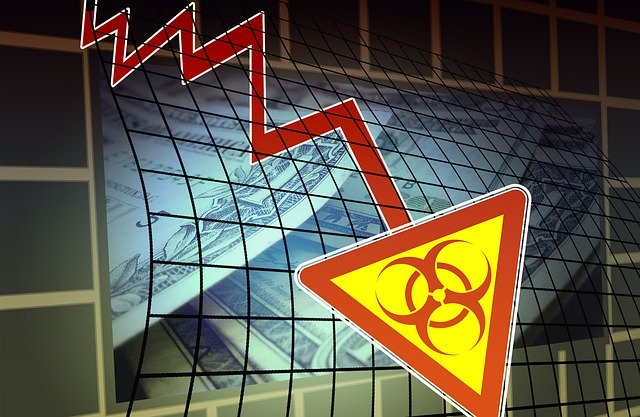 During the Great Financial Crisis of 2008, the Fed created over $85 billion PER MONTH of "new" dollars … and Uncle Sam spent over $800 billion to "save" the economy. 
And now they're doing it again. 
To take on the COVID-19 crisis, the Fed has been creating over $80 billion PER DAY … and Uncle Sam is planning on spending nearly $4 TRILLION. 
Is this spending spree going to work? What will happen next … especially in real estate?
In this episode of The Real Estate Guys™ show, hear from:
Your stimulating host,

Robert Helms

His stagnant co-host,

Russell Gray

Best-selling author and Wall Street insider,

Nomi Prins

Best-selling author, podcaster, money manager, and outspoken financial pundit,

Peter Schiff
---
Listen
---
Subscribe
Broadcasting since 1997 with over 300 episodes on iTunes!
---
Review
When you give us a positive review on iTunes you help us continue to bring you high caliber guests and attract new listeners. It's easy and takes just a minute! (Don't know how? Follow these instructions).
Thanks!
---
Unprecedented times
The Fed is busy printing cash and sending it out into the economy. When you hear about trillions of dollars in stimulus, the question is … what does that mean for real estate?
Some of you may have started investing in real estate after 2008 … so there is a whole bunch of experience that you don't have. 
So, if you haven't gone back and studied what really happened in 2008 … it's time to do so. 
Understanding what happened then will help you understand what is happening now. 
When the Fed sends more money out into the world … prices go up. And with the COVID-19 crisis, businesses are closed, and many paychecks have stopped … which means payments on a lot of debts are going unpaid. 
What's most important for investors right now is to reach out and listen to people who have been in a similar situation before. 
That's what we are doing today. 
What's happening in the economy now
Our first guest today is Nomi Prins. She is an author, journalist, and public speaker who writes about Wall Street and the American economy. 
She understands that everything happening with the Fed and monetary policy works its way through the markets and affects real estate. 
"We've seen tremendous and far greater than during the financial crisis of 2008 electronic money printing, not just from the Federal Reserve but from all of the central banks in the world," Nomi says. 
The central banks around the world are trying to keep their liquidity, their credit markets, and their economies … and the Fed is trying to create money, provide liquidity, and keep rates at zero. 
Nomi says that, in her opinion, this relates to real estate in two ways. 
One is the cost of money to the banks, to the lenders, and therefore to anyone investing or refinancing real estate. 
Second is the Fed purchasing real estate securities that the banks have created. The Fed has done this in the past and has continued to do the same during this period … both regular individual properties and commercial real estate. 
Unlike in 2008, a lot of the stimulus money has gone directly to people in terms of unemployment or through the PPP program to businesses. Will that make a difference?
Nomi says this method will make a difference for individuals and small businesses, but we're still dealing with 30 million people who have filed jobless claims in the first six weeks of this crisis. 
So, there is money coming into people … but a lot of people aren't getting enough or aren't getting funds effectively. 
And, many people are choosing to save money rather than spend it and put it out into the economy. 
In fact, the savings rate right now is over 13% … it hasn't been that high since 1981. 
Along with that, people are indicating that they're less likely to make purchases … like buying homes. 
Investors look at the other side of that … does that mean there's opportunity? Will there be some bargains to pick up? 
We asked Nomi what she expects the long-term interest rates might look like coming out of this. 
"There's definitely an opportunity as people, unfortunately, have to make decisions in terms of whether they want to stay in their properties and, ultimately, if they want to downsize," Nomi says. 
Doing so may mean opportunities for people who have more access to funds. Right now with rates where they are … well, they don't get much lower. 
"I think this crisis has created a scenario where rates may have seen their bottom for investors, which means it's a good time right now for people financing, whether it's for residential, through commercial investment opportunities to lock in those low rates," Nomi says. 
Looking to the future
Peter Schiff has been talking about the inevitable crash for some time. He warned of the 2008 housing crisis back in 2006. 
Now, he says we haven't seen anything yet. The real crash is still to come. 
"I think that COVID-19 is the pin that is really putting a gaping hole in this bubble," Peter says. 
Peter says that, in his opinion, the bubble really began to leak air in 2016 … but Donal Trump threw it for a loop by winning the presidency. 
"In that environment, the Fed was finally able to raise rates up to about two and a half … then all hell broke loose," Peter says. 
In the fourth quarter of 2018, we had the biggest decline in the stock market since the Great Depression. 
That's when the Fed did what Peter says he had been warning about. They aborted their attempt to normalize interest rates and started cutting them instead. 
The Fed also started expanding their balance sheet again … then COVID-19 came along and accelerated the process. 
"Everyone thinks that all we have to do is turn the economy back on and everything will go back to being great," Peter says, "but we can't re-inflate the bubble."
Peter says that while COVID-19 is making it worse, the economic problems existed before COVID … and the government cure is far worse than the disease itself. 
It's not just the shutdown of the economy … it's that the government is financing the shut down with budget deficits and printing more money. 
Inflation is going to create destruction in the purchasing power of the dollar … which means the real crash is going to be far bigger now than it would have been had it come sooner. 
"People have been lulled into a false sense of security and complacency in thinking that we can print all this money and not have any negative consequences," Peter says. 
All of this is going to show up in consumer prices in a big, big way. 
We have a reduction in supply and an increase in money … which means higher prices even as demand falls. Peter predicts this could cause the dollar to collapse. 
What does Peter recommend? Invest in gold, silver, mining stocks, oversee assets where income streams are coming in … currencies that are not the dollar that will gain the purchasing power that the dollar loses. 
"You need to be defensive now," Peter says. 
For more expertise from Nomi and Peter, listen to the full episode!
---
More From The Real Estate Guys™…
The Real Estate Guys™ radio show and podcast provides real estate investing news, education, training, and resources to help real estate investors succeed.
---
Love the show?  Tell the world!  When you promote the show, you help us attract more great guests for 

your

 listening pleasure!
Although there may be some debate about the true origin, cause, and date of the COVID-19 virus … there's no doubt about its presence and impact today.
And just as the health crisis began quietly, before exploding onto the scene, so it may be with the subsequent financial crisis.
After all, if you're not both an epidemiologist and paying attention … or listening to one … like our friend Chris Martenson at Peak Prosperity …
… you probably didn't know anything about COVID-19 until there was no toilet paper on the shelves at your local store.
Clearly, there were people who knew and acted sooner than others …
… and we're guessing most folks would prefer to be in the group who's aware and prepared.
Fortunately, being late to the toilet paper run didn't result in being completely wiped out. (Sorry, we couldn't resist.)
But as the health crisis and resulting lock down has mutated into an economic crisis …
… and is already showing signs of spreading into a financial crisis …
… the consequences of being ignorant and ill-prepared could be a whole lot messier to handle than a toilet paper shortage. (Okay, we'll stop now.)
Punning aside, our point is there are abundant and alarming clues in the news that a financial contagion has already begun.
But preparing for it is a lot more complicated than simply stocking up on paper products … including cash.
Preparing is also a lot bigger than just looking out for you and yours.
Just as society rallied to "flatten the curve" … slowing the contagion to preempt the number of afflicted from overwhelming the health system …
… we're "all in this together" and need to flatten the curve of people going broke and overwhelming the financial system.
Because while you might be able to get along in life not exchanging germs with other people …
… it's impossible to live in a world of free enterprise without trading with others.
We all need each other to be financially healthy if we want to build resilient prosperity.
So, it's in everyone's enlightened self-interest to both prepare individually … and help others prepare to prosper through the wild ride looming on the horizon.
That's why we're organizing a Crisis Investing webinar … featuring a STELLAR faculty, including …
Richard Duncan – Economist, best-selling author, former consultant to the IMF
Peter Schiff – Money manager, best-selling author, podcaster, financial pundit
Robert Kiyosaki – Mega-millionaire investor, greatest-selling financial author in history, host of the Rich Dad Radio Show
Nomi Prins – Former Wall Street insider, geopolitical financial expert, investigative journalist, best-selling author
Danielle DiMartino-Booth – Former Fed insider, popular market commentator, financial newsletter publisher, best-selling author
Brien Lundin – Gold expert, publisher of Gold Newsletter, New Orleans Investment Conference producer
And that's not everyone. The Crisis Investing webinar is a big and important project.
We're working hard to collect the thoughts and perspectives of a large, well-qualified group of thought leaders, insiders, and seasoned investors.
By the way … this isn't a pitch … because the webinar is totally free.
So, be sure to tell your family, friends, neighbors, associates and total strangers to get on the Advance Notice List ASAP.
Remember, most of the "experts" on mainstream financial media are directly or indirectly underwritten by and beholden to Wall Street and the big banks.
So, most don't understand or value Main Street investing … especially real estate. Yet that's where most people live … and where all the fallout lands.
Of course, it's possible to see danger coming in time to get in position to avoid most problems and capture many opportunities.
Of course, this requires focus and diligence because these are truly unprecedented times …
Fed's balance sheet tops $7 trillion, shows increasing buying of corporate bond ETFs
MarketWatch, 5/21/20
Not sure what that means to you? You're not alone … and that's the point.
The wizards behind the curtain are pulling levers, flashing lights, and using smoke, mirrors, and fancy words to manipulate the currency, credit markets, and interest rates YOU depend on.
Hint: The Fed's balance sheet represents how many dollars they conjure out of thin air … and it's nearly doubled since the COVID-19 crisis hit just a few months ago.
But anyone with even a rudimentary understanding of economics knows that no amount of money printing creates products and services.
If it did, then the Fed could just print money and everyone could stay home and watch Netflix.
But like any form of debt, money printing is simply a claim on existing and future products and services.
If you earn, borrow, or measure wealth in dollars, this should concern you.
Meanwhile …
Over 4 million Americans are now skipping their mortgage payments
MarketWatch, 5/24/20
With nearly 40 million jobs lost in the last few weeks … defaults on rent, mortgages, car payments, credit card payments should surprise no one.
Sure, the Fed can print money for Uncle Sam to direct deposit to everyone.
And MAYBE they'll use it to make debt payments … versus less important things like say … EATING.
But you may recall …
Alarming number of Americans don't have enough savings for unexpected expenses
New York Post, 1/30/20
"One in four Americans do not have enough money saved to cover more than two months of expenses, according to a recent poll."
Many of those folks are your tenants. But it's not just the little guys who are struggling as the economic contagion spreads …
Default Notices Are Piling Up for Retailers Unable to Pay Rent
Bloomberg, 5/22/20
Hertz, slammed by coronavirus, to continue under bankruptcy protection
Chicago Tribune, 5/26/20
'No business is built for zero revenue.'
NO business is built for zero revenue. Neither is any city, state, or nation.
No society can survive long without production AND commerce.
So, while it's good that the world is coming out of its COVID-19 induced economic coma …
… the extent of the damage … and what's temporary vs what's permanent … will not be known for some time.
But with so much uncertainty remaining about whether the health crisis at the front end of this chain of calamity is past its peak …
… there's no rational reason to think the subsequent economic crisis is even close to over.
And even if it was, all those missed payments and printed money is likely to create a financial system crisis … and perhaps even a currency crisis … down the road.
So our bet is things get MUCH choppier before they get better.
BUT … that's not all bad news. In fact, there's likely a lot of opportunity in all this mess.
So rather than go full-fetal freak out … or waste a bunch of time blaming (pick a perp or scapegoat) … or philosophizing about what the people in charge should or shouldn't do …
… we think you're better served to stay focused on what YOU can do NOW.
We're sorry if this is a little repetitive …
… but if you were on the deck of the Titanic, would you want the crew to stop boring you with repeated directions to the lifeboats?
Of course, no one knows exactly the "best" way to mitigate risks and capture opportunities … there's still too much unknown.
But as we often say, focus on being diligent to control what you can so you're in the best position to respond to what you can't.
And listen to as many smart people as you can who are also diligently preparing and paying attention. That's what the Crisis Investing webinar is all about.
The follow up to the webinar will be to take all these expert perspectives and then come up with the best ideas and action plans.
But be patient. With MANY hours of interviews, the project won't be ready for a few more weeks. Stay tuned!
Meanwhile, we still think it's wise to get as liquid as you can while you can … especially with respect to equity and taking advantage of the cheapest mortgage money you may ever see.
Take a good look at your portfolio … and think about how it would respond to rising rates, a banking crisis, a credit market collapse, or a substantial decline in rents.
Remember, "no business is built for zero revenue".
Sometimes you simply can't save everything from a worst-case scenario. So it's also important to know when to retreat and preserve capital … so you can live to invest another day.
But if you're liquid, conservatively structured, well-educated, and connected … you'll probably hold onto most of what matters …
… and easily make up any losses by grabbing the bargains likely to be littered across the landscape as this all unfolds.
And if this turns out not to be as big a deal as it seems … how are you worse off for being prepared?
The Fed created over $85 billion per month of new dollars … and Uncle Sam spent over $800 billion … to "save" the economy from the Great Financial Crisis of 2008.
To take on the COVID-19 crisis of 2020, the Fed has been creating over $80 billion PER DAY … and Uncle Sam has already pledged to spend nearly $4 TRILLION … and they're not done.
Will it work? Can the system handle it? What happens next? And what happens to real estate?
---
More From The Real Estate Guys™…
The Real Estate Guys™ radio show and podcast provides real estate investing news, education, training, and resources to help real estate investors succeed.
---
Love the show?  Tell the world!  When you promote the show, you help us attract more great guests for 

your

 listening pleasure!
We're concerned about interest rates … and you should be too.
Consistently rising interest rates affect your ability to borrow money for investments.
In this episode of The Real Estate Guys™ show, we dig into how the Federal Reserve and central banks affect interest rates. We talk about the future of the dollar. And we discuss how rising interest rates affect YOU.
We met with two knowledgeable experts in the economics field. You'll hear from:
Your interested host, 

Robert Helms

His uninteresting co-host, 

Russell Gray
James Grant

, economic expert and author of eight books on the U.S. financial system

Nomi Prins

, former Wall Street analyst, journalist, and six-time author
---
Listen
---
Subscribe
Broadcasting since 1997 with over 300 episodes on iTunes!
---
Review
When you give us a positive review on iTunes you help us continue to bring you high caliber guests and attract new listeners. It's easy and takes just a minute! (Don't know how? Follow these instructions).
Thanks!
---
James Grant on interest rates and securities
James Grant was named by Ron Paul as his likely candidate for Chairman of the Federal Reserve. Over the years, he has been a voice of reason … he calls himself "a 'yes, but' guy in a 'gee whiz' world."
We got right into the subject of interest … interest rates.
Are rates going up? "Rates tend to trend over the long term," James says.
They've been on the down-swing since the 1980s, but they may be on the up-swing again … and although rates are currently rising, James emphasizes we'll have to wait and see whether the trend continues.
James says investors should look to the bond market for clues.
A 10-year treasury bond delivered a yield of 1.37 percent in 2016 … the lowest yield since the year 1311, according to a study by the Bank of England.
In the early 80s, a 30-year security would've netted you a 14 percent yield. That's a big difference.
Today, almost every security is priced next to nothing when investors account for taxes and inflation, James says.
Who manipulates interest rates? The Federal Reserve.
"It's an act of malpractice that the Fed and central banks worldwide are manipulating these rates," he says.
And real estate cap rates are driven by interest rates.
To James, this means we now live in a world of great danger. "We live in a kind of hall of mirrors," he says.
On forecasting the future and investing in gold
James notes forecasts are for people who think they know what's going to happen … when the reality is, no one actually knows.
"We can't know the future, but we can know how it's being handicapped in the present," James says.
He finds it helpful to remind himself of how our descendants will think of us.
And he says, "Successful investing is about having everyone agree with you … later." Investors must imagine plausible outcomes before the market catches up.
We asked him his thoughts on gold investing. "Gold is interesting because it's where people flee," James says. "But it's really an investment, not a flight asset."
Gold is a way to step outside of orthodox institution investments. "Gold is simply money to me. It's a cash balance. It's something the central bankers can't debase."
To hear more from James Grant … and keep your eye on interest rates … check out Grant's Interest Rate Observer, an independent journal covering financial markets.
Nomi Prins on the Federal Reserve and the world market
Journalist Nomi Prins was a member of Senator Bernie Sanders' panel of advisors on Federal Reserve reform. She's coming at this from a different angle than James Grant … but both guests are incredibly informed, with lots of great things to say.
In 2007, Nomi wrote that there could be a problem if financial institutions and the government continued the credit derivative system and high leverage.
No one wanted to hear it. But then '08 happened.
Nomi says that over the last 10 years, "The Fed has subsidized a lot of credit problems that existed before the '08 crisis by creating electronic money."
That has raised the level of artificial leverage.
And THAT means the next market collapse will come from an even higher height than in '08, she says.
Even worse, many central banks around the world created electric money and dropped rates when the Fed did. Nomi examined this situation in her book Collusion.
"We're in a very precarious situation going forward," she says.
Quantitative easing … the introduction of new money onto the market … causes inflation and collapses markets, starting with emerging markets.
In order to retain capital, central banks in these countries have to raise rates and increase the value of their currency. That's what's happening now.
This, in turn, lowers the value of foreign currencies relative to the value of the dollar. So, any debt these countries have has to be paid back or renewed at a higher rate.
Apparently, however, the U.S. is back to quantitative tightening now, says Nomi.
The Fed's statements and its actions and reports tell different stories.
Fed Chair Jerome Powell SAYS current quantitative tightening is official. That means the government will continue to sell … but not re-invest … assets.
But in reality, the Fed is selling much more slowly than they've said they will.
The reason? "They know that if they sell too much too fast, rates will increase too fast, and the value of assets will go down too fast," Nomi says. "They want to be in a holding pattern."
More on quantitative easing, coming crisis
Nomi wants people to know there is NO correlation between GDP growth and quantitative easing. However, there is a very high correlation between quantitative easing and the stock market.
She thinks the next financial crisis will look like a bunch of smaller crises that add up to big gaps in liquidity and credit availability.
Nomi says she sees a few things happening around the world … bond defaults are creeping up in emerging markets, and certain countries are starting to have major credit problems.
"I think all of that will come to bear on the Fed." And because of that, Nomi says, "I think their language will start to move toward growth slowing."
Think two rate raises over the next year, instead of the forecasted four.
She predicts extreme appreciation is not going to happen. Rates will stay low, although they might continue to rise a bit relative to the Fed.
What about real estate? "Commercial real estate may have more leverage, so rate hikes will have more impact."
Instead, Nomi recommends "any area where rent can overcompensate for an increase in cost."
She says there are currently opportunities in emerging markets where there's still room for upward growth in prices.
Mexico City, for example, is a place where prices are low, the government has a strong growth strategy, and there is opportunity in the near team.
Lessons learned
Debt doesn't operate in a vacuum. Interest rates have a HUGE impact on whether your investments will be successful.
You don't need to understand ALL the mechanics … but you should have a basic understanding of WHAT will affect interest rates and WHERE they're headed.
---
More From The Real Estate Guys™…
The Real Estate Guys™ radio show and podcast provides real estate investing news, education, training, and resources to help real estate investors succeed.
---
Love the show?  Tell the world!  When you promote the show, you help us attract more great guests for 

your

 listening pleasure!