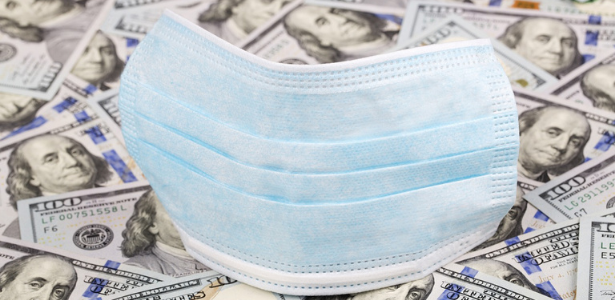 As political pundits debate debating, financial pundits are watching the 3D tennis match between President Trump, Speaker Pelosi and Chairman Powell.
As discussed last time, this trio has been volleying stimulus demands back and forth for quite a while … even though the last round of stimulus ran out.
Despite all this political pandemic pandering … so far, it's not been very stimulating, except for perhaps Wall Street.
Meanwhile, Main Street is lying facedown with a lockdown knee on its neck pleading, "I can't breathe."
Without relief of some kind … either the freedom to go back to work at full speed or another dose of emergency funding … eventually, the damage could become permanent to the extent it's not already.
After all, cash is like financial oxygen.
When you're prevented from operating your business, you can't take a breath of fresh cash. Wait too long, and it's game over. Many are already there.
You may or may not think the lockdowns are legal, warranted, or effective. Ditto for stimulus. But as we always say, it doesn't matter what we think.
What matters is what happens.
And because we can't control what happens, we watch and plan carefully for possibilities and probabilities.
As the picture gets clearer, we're prepared to promptly pivot properly. Peter Pepper would be proud.
It seems to us the most likely scenario is a tsunami of stimulus.
And mostly likely, fiscal stimulus (government spending) versus monetary stimulus (lending stimulation from the Fed).
After all, what can the Fed do? Lower rates? They're already at zero. So it's no surprise Powell is calling for more government spending.
Presumably, Powell's proposing to print dollars to loan to Uncle Sam … by purchasing Treasuries to provide for the spending. (Sorry, we had to P again)
(Yes, it's a nifty racket the Fed has. They print dollars out of thin air to buy IOUs from Uncle Sam which are repaid by taxing Main Street workers … but that's a creature to dissect on another day)
Which brings us to the primary point of today's pontification … the potential impact of Powell printing trillions of dollars. (Okay, we're done P'ing now)
Peter Schiff says printing more dollars is in and of itself inflationary.
Meanwhile, Jim Rickards says the Fed doesn't count printing dollars as inflation until it shows up in the official Consumer Price Index (CPI).
They don't disagree. At least Rickards doesn't think so. He's just saying the Fed is myopically focused on moving this one metric … CPI.
The challenge is that prices are derived from MANY components of cost … including materials, energy, interest, taxes, regulations, and the biggie … labor.
And as many of those other costs went up, it's no secret corporations invested a lot of time and money moving jobs offshore to reduce labor costs.
Like real estate investors, business people are constantly looking for ways to structure their activities to increase revenue and decrease expenses.
Sadly, labor is often the target.
Policymakers would be wise to focus on creating environments attractive to job creators. It's one of the things we look for when choosing markets to invest in.
And in case you're not already keenly aware, it takes a healthy labor market to create a great real estate investing market.
So while the Fed wants to push consumer price inflation because it's a metric of strong employment and wages … it's a result, not a cause.
Giving people money to spend to force prices up doesn't create jobs any more than heating a dead body up to 98.6 degrees Fahrenheit creates life.
It's not the metric that matters. It's HOW you get it.
As we've noted before, it seems to us President Trump's policies attempt to create an environment welcoming of jobs and capable of higher wages.
Unsurprisingly, he approaches the challenge the way a real estate developer would … by cutting other components of cost to make room for higher wages.
It's a tall order and comes at a price American voters may or may not be willing to pay. But after 3-1/2 years of watching, it seems like that's the plan.
We'll leave it up to the voters to decide if they think it's the right plan or not. We're just commenting on what we see.
Meanwhile, for the Fed to get the CPI to move up, consumers need both jobs and purchasing power.
Sure, the Fed can print dollars so Uncle Sam can pass out "free" money … and like a sugar-high, provide a temporary burst of consumer purchasing power.
But each time the Fed injects new money into circulation … directly or indirectly … it dilutes the dollar. 

The danger is the Fed succeeds in raising prices, but not wages.
The first American Revolution was based on the complaint taxation without representation is tyranny.
If policymakers aren't careful, a new battle cry may emerge … inflation without wage growth is poverty. It certainly will be hard on tenants.
But as long as it's easier and profitable to move jobs offshore or automate them away, it's hard to get wages to rise.
We don't envy the folks trying to solve this problem. But we do need to think through what they're doing and how it rolls downhill onto our investing.
The short of it is we think a diluted dollar is coming to a financial statement near you. The question is …
How does a diluting dollar affect your real estate … and how do you position your portfolio to prosper in spite of it?
Of course, that's a giant question … and you'd need a lot of smart people and a lot of time to talk it all out. But it sounds fun. (It is.)
For now, let's just pose some pertinent points to ponder … (oops, we leaked)
In the past, real estate has been an effective way to hedge inflation.
And with mortgage debt as an accelerator, real estate is arguably still the BEST inflation hedge available to Main Street investors.
BUT … real estate is influenced by incomes, lending, and mortgage rates. And it doesn't move fast.
A super bullish scenario (in a market with the right supply and demand dynamics) would be rising incomes, looser lending, and falling interest rates.
Let's check it out …
Mortgage interest rates are probably already about as low as they're going to get.
While we think it's good to get all the cheap mortgages you can, we wouldn't borrow to buy hoping lower rates in the future will increase cash flow or equity.
These might be the lowest rates you'll ever see.
So best to focus on markets, niches and price points where you think rents have a reasonable chance to rise … based on things YOU can control.
Meanwhile, it appears lending standards are tightening.
This is a clue that lenders are nervous about the economy (jobs) and values (collateral). They care about getting payments … and what they get if they don't.
When it comes to payments, lenders know it's either going to be from stimulus or jobs. If you're a lender, which would you prefer?
Stimulus isn't a long-term solution. In fact, with all the partisan bickering, it's not even turning out to be a short-term solution.
To no surprise, lenders are proceeding cautiously.
This is probably why the Fed is asking the government to spend freshly printed money into circulation. Lenders are skittish about loaning it into circulation.
Of course, if you've got good credit, documentable income, and equity, you're sitting in a GREAT position … if you move quickly.
After all, the looming economic crisis might take your equity anyway. You might as well get it while it's there and the loans are cheap.
Remember, CASH is king in a crisis. Equity is only there and useful in boom times. It hides when the going gets tough.
Hedging a Diluting Dollar
But as much as we love real estate, we know it's not a one-size-fits-all cure-all for every economic pandemic that comes down the pike.
That's why we like to see precious metals, energy, and agriculture in portfolios.
Although each moves (in dollar terms) independently from each other and from real estate … they also have some important things in common.
First and foremost, they're all real and essential.
You probably already understand energy is essential. Anyone who's run out of gas or lost power at home or work knows how essential energy is to daily life.
Ditto for food.
As for gold … up until 1971, for nearly all of civilized history, gold was money.
Sure, people like gold for jewelry and it's useful in electronics, but gold is primarily a monetary metal.
That's why central banks own gold and protect it with armies. Maybe they know something you should know. Got gold?
After all, if the Fed is going to print trillions of new dollars to feed Uncle Sam stimulus cash, it dilutes all the dollars already out there.
This dilution will show up in different places, but takes time to trickle into jobs, wages and real estate.
Does that mean you should sit out real estate and wait for the big crash?
That's too absolute for our tastes.
Some markets are already crashing, and others are booming. So it's smart to always be looking for deals … and then acting when it makes sense.
Another major thing to watch for is if and how fast the lockdowns end, and if the world is able to get back to work at full speed.
It's notable the World Health Organization (WHO) just flip-flopped … telling world leaders NOT to use lockdowns as their primary weapon against the virus.
However, there's already been a lot of lockdown damage done. And who knows if WHO knows what WHO will do next? 😉
And even IF everything opened up tomorrow …
… it's going to take a lot of money from savings, investment, tax cuts, lending or stimulus to jump-start this stalled economy.
If we had to bet on which funding source will be the lead horse, we think there's a lot more stimulus and dollar dilution coming … in spite of all the bickering.
That's because stimulus is the fastest and most politically expedient. We're not saying it's best … or even a good idea. We just think it's likely.
So while you're rearranging your balance sheet to hedge dollar dilution …
… stay engaged with how well policymakers use the tax code, regulations, trade policy and other tools to direct the flow of funds into actual job creation and real wage growth.
If they get it right, it could be a big boon for real estate … potentially resurrecting some sleepy markets. The bad news is it will take time … and that's good.
After all, we all need time to get in position. Hopefully, you're already making your moves.
Meanwhile, we'll keep watching, talking to smart people, and thinking about how to take effective action.
We encourage you to do the same.
Until next time … good investing!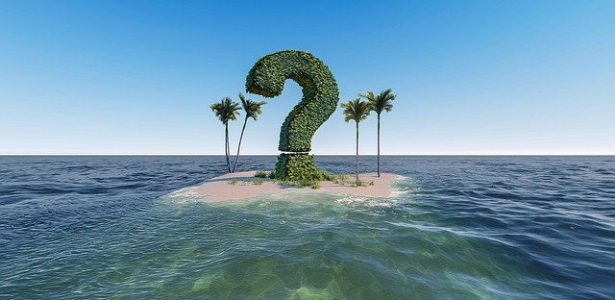 It's a fan favorite … another edition of Ask The Guy for this episode of  The Real Estate Guys™ radio show! 
We take on lots of great questions from our fabulous audience, including how to choose a good real estate market … which important trends to track and how … one of the most important jobs of any real estate investor: calculating cash flow … and MANY more! 
Just remember, The Real Estate Guys™ don't give advice… what we do is give you ideas and information and you then will sit down with professionals so you can get specific advice for your market. 
In this episode of The Real Estate Guys™ radio show, hear from:
Your Know-It-All Host,

Robert Helms

His Know-Nothing Co-Host,

Russell Gray
---
Listen
---
Subscribe
Broadcasting since 1997 with over 300 episodes on iTunes!
---
Review
When you give us a positive review on iTunes you help us continue to bring you high caliber guests and attract new listeners. It's easy and takes just a minute! (Don't know how? Follow these instructions).
Thanks!
---
What Counts As Positive Cash Flow? 
Our first question comes from Frank in Winkler, Manitoba, Canada … Frank wants to know, if someone takes a mortgage out on an investment property using current home equity and the investment property just barely covers the expenses, is this positive cash flow? 
One of the basic understandings of investing in real estate is the basic income formula … where does the cash flow come from? You have income, which is pretty easy to calculate if you have a single-family home … and then you have expenses.
We say there are two sides: the math of being the owner and the math of the lender. In the United States … you can have a little negative cash flow on paper, and if you're short, you can bring some of your own personal income to bear if you choose. 
The main point is … you need to make sure you have a comprehensive budget and go in with your eyes wide open. Owners should be careful when working with a negative cash flow … you might want to build that into your capitalization budget to have reserves to carry you until you can get it to where it needs to be.
Buying a Property in a Different State
The next question is from Mike in East Grand Fork, Minnesota. Mike says he owns three single-family homes free and clear and wants to buy a property in Arizona for a warm weather escape. He says he pulls in $2,000 a month in profit after expenses and is looking for any strategies.
First thing is … why would anyone ever sell a property that was putting $2,000 a month in their pocket? 
And the answer is, because you can re-allocate that to property or properties that might pull $2,500 or $3,000 or $5,000 a month in profit or you can move to a market you like better!
Assuming the owner is keeping the first three properties and likes the market… the obvious thing is to put a loan on them… take advantage of today's low-interest rates… and redirect some of that $2,000 a month cash flow into what would be a down payment for the Arizona property.
The bottom line is … get together with your mortgage professional, find out exactly what loan programs are available to you based on your credit score, your balance sheet, the amount of equity you have in the properties where they're located, and make sure this is somebody that can help you in both Minnesota and in Arizona.
Investing in Property in Another Country
Sean in Lima, Peru, says he and his wife are living there as teachers and plan to buy a home there, live it for several years, then rent it out as a long-term investment when they return home to New York or another destination. They secured a loan from a local bank in Peru, however, the interest rates are much higher than in the U.S. 
The short answer is … there's nowhere on earth where we have found financing as favorable as in the United States of America.
Many people who buy in another country often turn to the ability to borrow on property in the U.S. and use those proceeds to buy a property in other places. That's method #1. 
Method #2 … borrow locally. One of the reasons is that that loan and that creditor have nothing to do with U.S. credit or your tax returns and so often those loans are made locally by local banks who invest in the property … so it's a lot less cumbersome.
There's a whole other side to investing internationally … there's the basis of law in the country, what property rights look like… what their expenses are … whether countries share a tax treaty. Just consider all those factors. 
Know Market Trends 
These next two questions are related. 
Victor in Ocala, Florida, wants to know how to pick a real estate market to invest in, and Al, from Richmond, British Columbia, Canada, wants to know … what drives real estate trends and what resources can help us follow the real estate trends globally? 
The trend is your friend. You need to understand what trends are in real estate.
Markets vary all across the world … so the big picture on finding market trends and discovering a great real estate market has to do with the suitability of the property, the viability of the income stream, and the age-old supply and demand question.
All things being equal … rents are strong where there is demand for people to live in places, and so as investors, we're looking for places that have strong economies … favorable tenant landlord law … and good market metrics. 
Demand is based on people wanting to live there and their businesses wanting to live there. Supply is building … the ability to build … the ability of the marketplace to expand supply. 
Places like Manhattan and San Francisco can't increase supply … so prices only have one way to go. 
For 23 years on the show we've said … live where you want to live and invest where the numbers make sense. 
If you're going to invest somewhere other than where you live … then you do need to study the market and understand the direction.
A market could be really great and have a lot of jobs, but if the jobs are all tied to one or two employers or industries, that could be a risk. 
Our premise is that you can't really pay attention to more than about a half a dozen real estate markets … maybe 8 or 10 if you're a full-time investor.
You need to know your markets on a granular level as real estate investors. 
Ratio of precious metals in the portfolio
These two questions from different listeners are on the same topic. 
Jason asks, what should be the ratio between how much silver, gold, and income property one has? And Gary from Idaho Falls, Idaho, wants to know about what percentage of an investment portfolio should be in precious metals? 
We believe that before you're a real estate investor, you're an investor, and you better understand that "compared to what" factor. 
If you approach the idea that you invest in real estate to make money …  and you assume that those are dollars … then you need to know something about dollars and currency. 
If you really understand what money is, you'll recognize that for thousands of years, gold and silver have been money … and it's only been since 1971 that gold and silver have not been money. 
Gold and silver don't make you money as much as they preserve your purchasing power, so that's how they all fit together. 
It depends on what you're trying to do … there is no magic formula. It's more important that you understand what the role of these different things are in your portfolio.
More Ask The Guys
Listen to the full episode for more questions and answers. 
Have a real estate investing question? Let us know! Your question could be featured in our next Ask The Guys episode. 
---
More From The Real Estate Guys™…
The Real Estate Guys™ radio show and podcast provides real estate investing news, education, training, and resources to help real estate investors succeed.
---
Love the show?  Tell the world!  When you promote the show, you help us attract more great guests for 

your

 listening pleasure!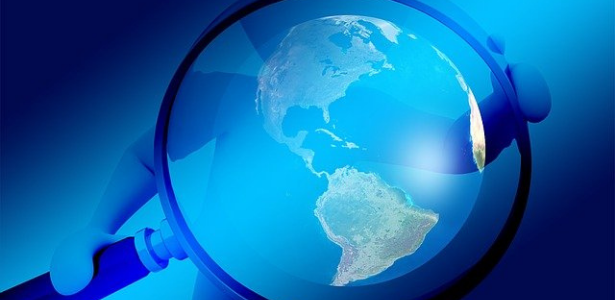 What a difference a week makes!
Last time we commented on the big news about the world's most famous real estate guy potentially using the tax laws to reduce his federal income taxes to virtually zero.
Since then, as you probably know, the news has been dominated by President Trump's illness, hospitalization, treatment, and return to the White House.
The undercard of the Presidential virus is the stimulus threesome of Trump, Pelosi and Powell. The first TPP didn't work out. Will this one?
And while all this is politically titillating, we're not into kinky politics. Our interest is purely economic and investment oriented.
So let's consider what's happening and why it matters to real estate investors … then we'll close out by taking a peek into the future.
First, the New York Times "shocks" the world … at least the world who doesn't understand how the tax law works … by breaking the "news" President Trump may have paid virtually no income tax for many years.
It may divide people politically … as if they weren't already … but it just might unite people around real estate investing.
So we think having Trump's tax secrets exposed is GREAT for real estate in general and syndicators in particular.
That's because many highly taxed, but poorly advised affluent people will likely awaken to the benefits of real estate investing.
Some will want to invest directly … but we're guessing most would prefer to invest through a syndicator because it's easier and safer.
But when the salacious story of Trump's tax secrets was buried by coverage of his illness, it seemed national attention shifted away from real estate.
However, with Trump's apparent recovery, perhaps the tax story will be resurrected by Trump's adversaries.
Time will tell. In any case, we think Trump's taxes will have a positive impact on attracting more investment into real estate.
Meanwhile, Fed Chairman Jerome Powell just came out publicly to call for more FISCAL stimulus … a.k.a., government spending …
More Stimulus Now Or Economy Will Sink, Fed Chairman Jerome Powell Warns As White House Talks Drag
– International Business Times, 10/6/20
" 'Too little support would lead to a weak recovery, creating unnecessary hardship for households and businesses. Over time, household insolvencies and business bankruptcies would rise, harming the productive capacity of the economy, and holding back wage growth,' Powell said …"
As you may know, when the Fed gooses things … dropping interest rates, printing money, buying bonds … it's called MONETARY stimulus.
It seems Chairman Powell feels like the Fed has done its fair share of stimulating … so now it's time for Trump and Pelosi to spice things up.
But it's no secret President Trump and Speaker Pelosi are strange bedfellows. At this stage of the affair, it seems neither Trump nor Pelosi is giving an inch.
Whether it's tactics, posturing or principles … both are digging in, apparently refusing to budge… leaving everyone wondering what's really going to happen.
Of course, all this stimulus uncertainty creates volatility in paper asset markets … including stocks, bonds and currencies.
So what does all his have to do with real estate investors?
Besides the obvious impact on interest rates, lending, jobs (and thus rents), inflation (affecting tenants' payment ability) … and the value of the dollars you're collecting or the stability of the financial system you store them in … not much. 😉
But it's not all doom and gloom. We're already seeing some markets and niches boom, as people and money move around to adjust to the new world.
Our point today is there's a good chance of a potentially big wave of interest and capital heading into real estate from three major fronts.
First, as we've discussed, are over-taxed people who are about to wake up bigly to the powerful tax advantages of real estate investing.
Next is the still large and powerful baby-boomer demographic which is facing anemic interest rates for as far as the eye can see.
Boomers need higher and safer risk-adjusted income than they can get with CDs, bonds, annuities, or dividend paying stocks. Real estate can deliver for them.
The third potential influx of capital into U.S. real estate could well come from foreigners seeking safe-haven assets in a very stormy world.
Right now, the world is VERY chaotic and uncertain. Investors need protection from inflation, deflation, currency collapse, systemic collapse, societal collapse.
We're not saying all or any of those things will happen in the United States to a shocking degree … but they could.
They're certainly happening in other parts of the world.
Meanwhile, for all its challenges and flaws, United States real estate remains among the most desirable safe-haven assets in the world.
Sure, U.S. investors get weirded out comparing yesterday to today. But what about wealthy folks in places like Venezuela or China?
USA properties probably look pretty darn good from their perspective.
Wealthy foreigners might get nervous about U.S. paper assets like stocks, bonds, and dollars, which are volatile and easily tracked and seized.
But REAL assets in a jurisdiction with very stable private property laws are alluring for people in places where their world doesn't work that way.
Think about all the wealthy people in Hong Kong.
Now we're not saying everyone and their foreign cousins are going to start pouring into real estate tomorrow.
For many foreigners, the challenge is getting their money from there to here … and doing it in such a way that's private, secure and manageable.
But as is often the case with many challenges in the modern world … technology may provide the answer.
Imagine being able to own a digital asset backed up by a real asset …
Now you have something portable, private, secure, relatively liquid … all representing ownership in something real.
Gold seems like the logical choice, and it's not bad. But gold isn't an investment … it's just an alternative form of cash. It's money.
(If that makes your head tilt, we discuss it on our Making Sense of Silver series)
But a digital asset backed by income producing real estate would check some important boxes.
To no surprise, clever entrepreneurs are already figuring this out and are rolling out solutions. We think it has the potential to be VERY big, so we'll be talking more about in the very near future.
Meanwhile, whether you're an accomplished real estate investor or just getting started, you've got lots of opportunities headed your way.
The economy might recover and boom … lifting all boats. Just be sure you're IN one.
The economy might crash, temporarily crushing asset prices, and providing proactive investors an opportunity to collect quality assets at bargain prices.
In both cases, capital from less stable assets and places will likely be attracted to the stability and high risk-adjusted returns of the right real estate in the right markets.
Your mission is to be ready, willing and able to recognize and act on attractive opportunities when they appear. Because in ANY market, good deals always go to the aware, prepared, brave and bold.
Until next time … good investing!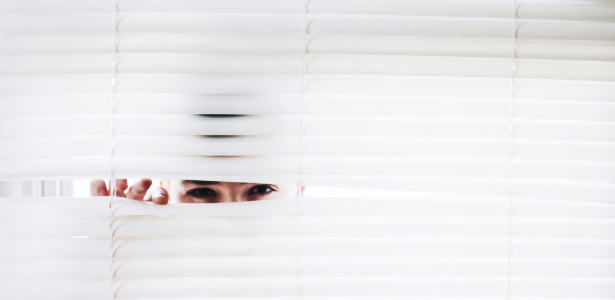 Lockdowns, restrictions, eviction moratoriums, civil unrest, election hysteria. Fun times.
It's enough to make a real estate investor order one bourbon, one scotch, and one beer … assuming you could find an open bar.
But before you reach for the Valium and TV remote, remember …
"Never make a permanent decision based on a temporary storm. No matter how raging the billows are today, remind yourself: This too shall pass!"
– T. D. Jakes
Sitting out troubling times is a permanent decision … because today's opportunities are only here today. When you miss one, it's gone.
And when today's troubles are setups for tomorrow's sunshine, standing pat can mean being out of position later.
We're not saying to play in the rain without a raincoat. You need to be smart in all situations. And yes, there are times when a strategic retreat is wise.
But we see some folks just disengaging. That's usually a mistake.
Even though we're in harrowing times, there are reasons for real asset investors to be optimistic about the future … even on a rocky road to riches.
Surely you didn't think it would be EASY?
So while there are a thousand hot headlines we could dissect in the middle of this pandemic / election cycle / potential system meltdown …
… better to stay anchored on timeless principles which are useful for navigating all the noise.
Because … as they say … stuff's about to get REAL. And that's going to be good for those aware and prepared.
For decades … through wars, recessions, currency resets, assassinations, impeachments, civil unrest, political scandals, disputed election results …
(Yes, ALL those scary things … and more … have happened before)
… professional investors reposition their portfolios … often shifting from offense to defense. But always staying PROACTIVE.
And though many of those professional investors are playing on Wall Street … the principles apply to Main Street investing as well.
So let's look at some Wall Street defensive strategies and translate them into Main Street lessons for real estate investors.
Ride the Equity Wave … Carefully
In times of enormous currency creation (monetary stimulus) and government spending (fiscal stimulus), it's hard to sit on the sideline. That's a lot of fuel.
Come Merry Men, let's ride this stock rocket to the moon!
Sure, things could crash. But they could boom big until they crash.
Just remember they can also do both at the same time … and what it means when it happens (not good).
But except for the very rarest of circumstances, pros don't ever get out of the market completely. It's about allocation … not abdication.
S0 while aggressive investors chase unicorns and sexy stories … defensive players often shift to "Consumer Staples".
In other words, they seek shelter in things which are essential at all times.
Translating to real estate, we think markets and properties in the residential, distribution, agricultural, healthcare, and energy niches are "staples".
No matter what's happening in the world, or what currency it's happening in, these properties are likely to remain valuable and productive.
Of course, they might be a little boring. But in tumultuous times, boring is beautiful.
But … even modest returns can be goosed through the careful use of long-term, low-interest rate debt. And today's market has some of the lowest rates ever.
Even if your portfolio is already stuffed with its unfair share of residential properties and dripping with equity …
… you can use cash-out refinances to lock in low-rates and reposition equity into other niches where financing is less available.
Load Up on Cheap Debt
It's no secret corporate CFO's have been borrowing like crazy and buying up their own stock … even while sitting on piles of cash.
Pros like to borrow cheap and long and load up on quality assets they understand …
… and to have "dry powder" ready when other quality assets are shaken out of weak hands.
A word to the wise … be very wary of borrowing short and lending or investing long. Only banks backed by the FDIC and Fed can play that game "safely".
Increase Liquidity
Extra cash isn't simply dollars in the bank … and it's not just for bargain shopping when markets get temporarily ugly.
Liquidity is a VERY important buffer when unexpected things disrupt all your well-laid plans. Murphy is alive and well.
Liquidity is like oxygen. You can last a while without profit … and even without revenue …
… but when you're out of cash (or assets quickly convertible to cash), you're in serious danger. It's like drowning.
And remember: Credit lines don't count because they can be shut off without warning … usually when you need them the most.
However, precious metals are an alternative store of liquidity … and allow you to pivot into ANY currency easily … which comes in handy when currencies crash.
Prioritize Principal Preservation
Warren Buffett's #1 rule for investing is "Don't lose money". His rule #2 is "Always remember rule #1".
But losing comes in different flavors. And sometimes a flight to safety is really a leap from the frying pan into the fire.
This is where we see REAL opportunity for real estate investors …
The basic defensive play for paper investors when they get spooked is to jump into U.S. bonds and dollars. BUT …
U.S. bonds and dollars are no longer the reliable havens of safety they once were … as evidenced by the popularity of gold and silver.
We've covered this in detail many times … but because it's arguably the most important underlying financial story right now and so few in the real estate world are talking about it, we'll touch on it again briefly.
When interest rates RISE, bond values fall.
Of course, when rates are at rock bottom (like they are), there's a big danger rates might rise.
For real estate investors, rising rates are an annoyance. But for bond investors, rising rates are a DISASTER.
Think of it like rising cap rates in a rent control area. The increased cap rate isn't from growing rents. It's from FALLING prices. You're losing equity.
This is what happens to bond investors when rates rise. Any bonds held LOSE value. Rising rates don't mean more income. They mean LOSS of principal.
Consider that U.S. bonds are denominated in U.S. dollars, so bondholders get paid back in dollars. This sounds good, but it can be a problem.
So keep your thinking cap on and don't give up now …
To keep rates down, the Fed prints lots of dollars to buy bonds. This dilutes the value of the dollars, which bondholder get paid back …
(it's called "inflation")
… and the Fed just announced they plan to let inflation run hot … that is, to overshoot 2 percent CPI (don't get us started …)
Here's the point and why it matters to real estate investors …
Like real estate, there are buy-and-holders and flippers.
Flippers buy bonds hoping rates go DOWN (driving principal UP) so they can sell at a profit. They don't want yield and they're not in it for the long haul.
They're flipping for capital gains.
Buy-and-hold investors ARE seeking yields … and finding the cupboard pretty bare …

So with bonds yielding less than inflation, bondholders are already losing on income … but in danger of losing worse if rates rise.
In today's world, bonds are terrible for both producing income AND for preserving principal long term.
Gold is good for the latter but produces no income.
And yes, paper investors can seek yields in dividend paying stocks. But this exposes them to extreme price volatility (after all, it is the stock market).
The bigger issue is companies world-wide are cutting dividends … the most since the last crash … in an effort to preserve cash during the pandemic.
This creates a HUGE opportunity for real estate investors … and especially for syndicators of cash-flowing properties.
The yields on real estate are better than bonds. And if a tenant defaults, they can be replaced. If a bond issuer defaults, you lose. So real estate wins.
Plus, the underlying asset (the property) which generates the income is a physical, tangible asset … not some "going concern" which might stop going.
(There's probably a reason China borrowed to the moon and built ghost cities … when the debt goes bad, the properties remain … and who's foreclosing?)
Another plus … real estate not only benefits from inflation but is often the intentional target of it (to protect the banks who lent against it).
And PLUS PLUS … (IMPORTANT) … think about this …
… it's MUCH easier for politicians and central bankers to feed money to Main Street so mortgages and rent can be paid … than to feed big corporations so dividends can be paid. Good optics vs BAD optics.
For those who prefer to own debt, mortgages are better than bonds.
Again, the debt is backed by the property. If the borrower fails, the lender gets the property AND its income.
As Main Street investors who've been blindly following Wall Street advice begin to understand all this, we think the smart ones will come home to real estate.
We could go on … and on … and on … but you get the idea.
Real estate investors need to smart, careful and creative right now … but there's no reason to be hiding in the basement.
Real estate is a great shelter in a storm.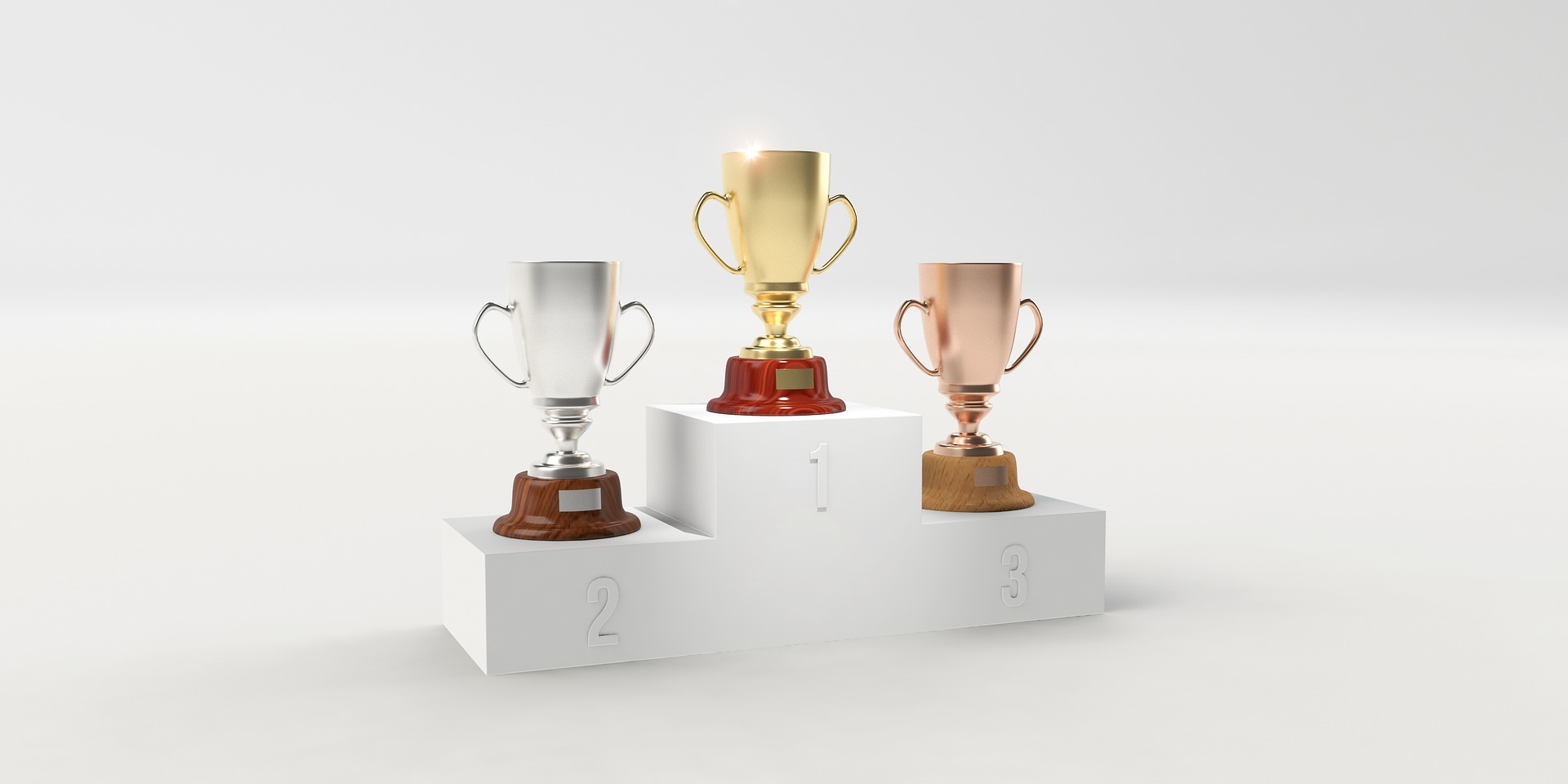 If you've ever been in a crowd when something surprising happened … or even in a game of musical chairs, you know …
… people respond VERY differently when stressed.
Some think, decide and act very quickly. Experience, confidence, coaching, and maturity are all factors.
Then there are those who act quickly … without thinking. It doesn't always end badly, but it often does.
With the shoot-first-ask-questions-later group, it's usually immaturity, inexperience, lack of training, arrogance … even desperation … that gets them in trouble.
Others take way too much time to think … and then act too slowly. They often miss the best opportunities or fail to avoid rapidly approaching danger.
This quintessential "paralysis of analysis" is usually rooted in inexperience and lack of training. But pride and extreme fear of failure is often the biggie.
And of course, they're the folks who completely freeze under pressure.
They can neither think nor act … they're the proverbial deer in the headlights … suffering emotional and intellectual overload.
These folks are often in denial … using avoidance and reliance purely on hope as their primary strategy … and abdicating personal responsibility for their results.
Which are YOU?
It's a hard question. We all want to be Joe Cool … calm, confident, collected, decisive … taking effective action under pressure.
Yet we all have our limits. And sadly, we don't often discover them or work at expanding them until we fail under fire. Not good.
This is a VERY timely topic because in case you hadn't heard … the world's economy and financial system is under EXTREME stress right now.
Some of it is likely to roll downhill onto Main Street real estate investors. So if you're not stressed yet … get ready.
NOW is a really good time to look honestly at your own investing and emotional IQ …
… not based on your goals, aspirations, ideals, or vision … but rather on your actual history of performance under pressure.
If you're younger, you may not yet have a resume of stressful investing or business experiences to reflect on.
So use what you have … experience in school, sports, games, and even relationships (they're stressful!) … to find clues into your psychology.
It can be humbling. But it's an important exercise.
It's well known by those who study the emotional side of investing … the art of managing fear, greed, procrastination, and arrogance …
… successful investors are able to act decisively and diligently in times of extreme stress.
That's because they've learned to stay level-headed, think clearly, rely on data and expert advice.
Those who FAIL to keep their cool under pressure usually only win small (if at all) … often lose (often big) …
… and sometimes aren't even in the game at all … missing opportunities like a little-leaguer swinging against a big league pitcher.
There's a lot of shift happening right now.
And with a polarized election season now added to the mix, it's about to get a whole lot shiftier … and emotional.
Our friend Blair Singer says …
"When emotions run high, intelligence runs low."
Your mission is to remain aware, prepared and rational … so when threats and opportunities pop up, you're able to act wisely and decisively.
Easy to say. Sometimes hard to do. Yet VERY important to work at nonetheless.
In tumultuous circumstances, it's natural to want to stop, sit down, or cling to anything or anyone familiar in search of stability.
Sometimes that's smart. After all, there's a reason money is moving into real assets like metals and real estate.
But it's not smart to cling on to obsolete strategies, paradigms, or methods. As things change, you might need to change also.
How do you know what to think and do?
One of our strategies is to watch experienced investors … especially those with access to great advisors and quality research.
That's why we noted billionaire Sam Zell's and Warren Buffett's moves into gold.
You may or may not be interested in gold … but the overt and implied reasons behind big money moves contain clues …
… about the economy, financial system, currency, and interest rates.
All investors, real estate and otherwise, are wise to pay attention to those things.
But while gold and real estate are both considered "real assets" … they are also very different.
Real estate is the opposite of a commodity or an asset class. It's not uniform in all places. Every property is unique right down to the address.
Yet even seasoned real estate investors tend to think about real estate only in the context of their niche and markets.
If you're into apartments, that's what real estate is to you.
Or if you're into office buildings … or retail … or farmland … or single-family residences … that's what real estate is to you.
Of course, real estate is also more than a niche …
If you're into residential real estate in New York, you're having a certain kind of experience right now.
But if you're investing in residential real estate in Jacksonville, Central Florida or Phoenix, you're having a VERY different experience than those in New York.
Overall, residential real estate … especially housing … is red hot. Housing starts are up. Homeownership in the US soars to its highest level since 2008.
But that doesn't mean every house in every market is on fire. Some are. Some aren't. Some for good reason. Others … not so much.
It's the ambiguity of real estate which creates the opportunity. And when shift happens, pockets of opportunity and disaster open up.
The important point here is real estate is NOT an asset class … and as things shift, there will be winners and losers.
So back to billionaire watching …
Reuters reports … sovereign wealth funds are re-thinking once-reliable real estate.
"The COVID-19 pandemic has forced sovereign wealth funds to think the previously unthinkable."
Perhaps the same thing that happened to Warren Buffett and his position on gold.
" … the funds are retreating from many of the real estate investments that have long been a mainstay of their strategies."
"… shifting … funds increasingly investing in logistics space, such as warehousing, amid a boom in online commerce during the pandemic, while cutting back on deals for offices and retail buildings."
"Such shifts in behavior can have seismic effects on the global real estate market …"
Of course, if you're investing in Main Street self-storage centers or mobile-home parks … you're likely well-insulated from the "seismic effects" created by the equity repositioning of these behemoths.
But while their moves might not affect you … and you may not emulate WHAT they do … you can still learn from WHY they're doing it.
They're responding to the STRESS of COVID-19.
Do you think these behemoths think COVID-19 and its ramifications will pass quickly and the world will soon be back to business as usual? Or not?
After all, Buffett backtracked on one of his most outspoken positions and pulled a page out of Peter Schiff's playbook … dumping dollars and buying gold.
Similarly, these sovereign funds are shifting HUGE long-term holdings from certain real estate niches (the projected "losers") into others (the projected "winners").
As shift happens bigger and faster, winning will require more intelligence and greater emotional control.
If you're not already diligently developing those things … it's probably a REALLY good idea to get started soon.
Notice that the big boys aren't taking a Wait and See approach, but rather they Think and Do. That's a clue.
Meanwhile … what's clear is the world is changing quickly … the big boys are making their moves … and old paradigms are being re-evaluated.
Our experience, both good and bad, tells us the informed, level-headed, rational, decisive investors will most likely be the biggest winners.
Think and Do is better than Wait and See.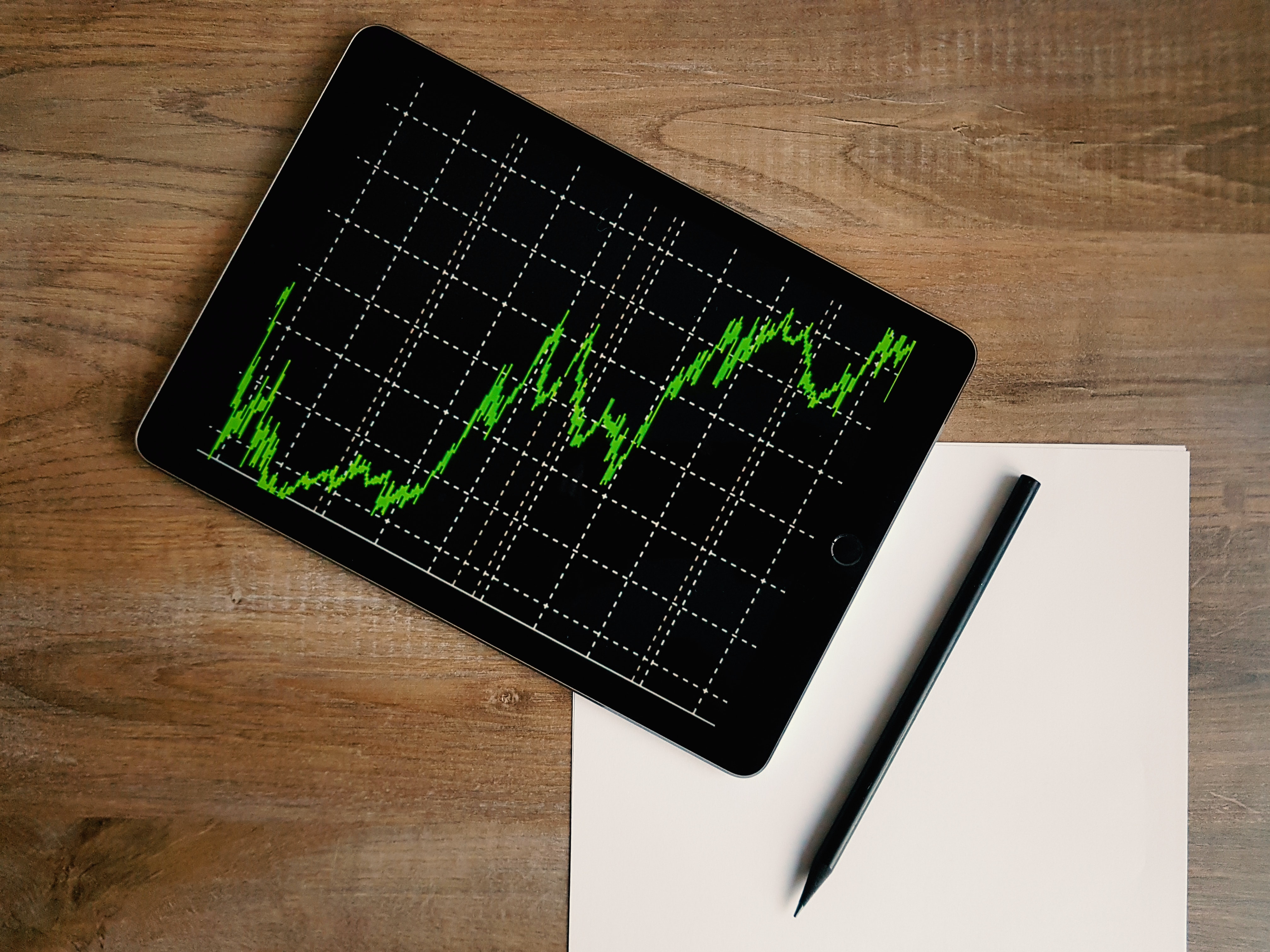 Mega-billionaire investor Warren Buffett made big news recently when he made a move into gold mining shares … while dumping big banks and Goldman Sachs.
This surprise move is notable for several reasons and there are important lessons and actionable insights for Main Street real estate investors.
While we could dive into how this move is being construed by some as a vote of no confidence in the U.S. dollar in favor of gold …
… we'll focus today's muse on 6 key lessons from watching Warren work.
Lesson #1: Always pay attention
It's indisputable that Buffett is a brilliant big-time billionaire investor. So anything he says or does is worth dissecting.
Buffett is a voracious reader … and we're pretty sure it's not People Magazine or GQ.
He's diligent to read to acquire information, knowledge, news, and views related to money, markets, economics and the politics affecting all of them.
No doubt he's looking for clues to help see the financial future before it's here. As every investor should be, he's trying to get in front of a wave to wealth.
He knows just ONE great idea can be worth a FORTUNE … literally.
Lesson #2: Keep an open mind
One of Buffett's more notable investment philosophies has been his criticism of gold. He's on record saying he has zero interest in owning it.
But apparently, Buffett appreciates the obvious trend in gold … and presumably believes the drivers underneath gold's rise are sustainable.
Of course, we think this is something EVERY investor should be watching … even if they never own a single ounce.
As we've discussed MANY times, gold's pricing reveals a lot about the future of the dollars we all earn, save, borrow, invest and measure wealth by.
Of course, everyone wakes up to what's "apparent" at different times.
Often, the farther your prejudices and paradigms are from current realities … the longer it takes to see change. We're all guilty of it.
As we pointed out last year, fellow mega-billionaire and big-time real estate guy Sam Zell lost his gold virginity last year.
We have no idea if Buffett's disdain for gold stopped him from seeing it sooner … or if Zell's "real asset" mentality helped him see it sooner …
… but based on the price action since Zell got in, it seems Zell's timing has been better.
In any case, it's important to remember … the world sometimes changes in ways that require shifts in both paradigms and investment philosophy.
Dogmas are fine if you're lonely and need companionship. But investing often requires a healthy dose of pragmatism.
Sometimes, as the world changes … so should you. At the very least, it's wise to keep an open mind.
Lesson #3: Adapting to opportunity doesn't mean abandoning your principles
Buffett is a patient, principled, disciplined investor.
He looks for undervalued, profit-producing, well-managed enterprises. He doesn't speculate on price.
Like a smart real estate investor, Buffett focuses on cash flow … knowing cash flow creates real equity.
And he's quite willing to sit out hot-money-induced rallies.
In other words, Buffett doesn't chase the market. Nor does he jump on bandwagons simply because everyone else is.
Of course, this is precisely why his move into mining shares and away from banks is so encouraging to gold-bugs … and concerning to dollar hawks.
After all, if Buffett is getting into metals and out of dollars, then there must be solid fundamentals supporting the rally in gold … and the reciprocal fall of the greenback.
But it's notable that Buffett didn't buy gold itself. Rather, he bought shares in a well-established gold mining company.
By choosing a miner over the metal, Buffett is investing in a profit-producing enterprise … one he presumably considers undervalued but well-positioned for the market dynamics he anticipates.
So Buffett is adapting to market dynamics, but still running his game.
Smart. Principled. Disciplined.
Lesson #4: When Mega-Billionaires talk (and act), you should listen
Billionaires aren't always right … and you may not agree with them. But they're certainly qualified to have an opinion worth considering.
Warren Buffet, Sam Zell and Ray Dalio are three legendary mega-billionaire investors … and their words and actions are signaling SERIOUS concerns about the dollar.
Of course, our mere mega-millionaire friends like Peter Schiff and Robert Kiyosaki are singing out of the same songbook.
We're not sure how many people screaming fire it will take to trigger a stampede to the exits … but the alarms are getting louder and more intense.
(Sniff, sniff …) Do you smell something burning???
Lesson #5: Better to be fashionably late, than completely miss the party
Buffett didn't fail to make his move just because he's a little late to the party.
While we certainly understand the concern and wisdom of thinking twice before jumping on a bandwagon at record price levels … mega-trends move slowly.
And once you see one … even if you're late … it doesn't matter what happened before. The past is cast.
What REALLY matters is whether whatever caused the move still exists and is likely to create more of the same going forward.
Even at record high dollar gold prices, Buffett apparently sees a solid, shiny future.
Of course, we're not trying to persuade you to purchase precious metals. That's your personal prerogative.
Our point here is that arguably the most famous and respected investor of our time is making moves that teach timeless principles that apply to investors of all types … including real estate.
And they also happen to affirm the significance of concerns about the intense pressure on the dollar …
… which of course, impacts everyone, including real estate investors.
Lesson #6: Assets which don't produce income aren't really investments
Lack of yield has been Warren Buffett's core objection to gold.
So it's not a surprise Buffett is choosing to invest in mining companies over buying the gold itself.
Robert Kiyosaki has been making the cash flow argument for decades.
Kiyosaki says the definition of an asset is something that puts cash in your pocket. In other words … a true asset is one that cash flows.
Notably, Kiyosaki also has been saying … and LONG before Ray Dalio recently did … that cash is trash.
Yet, unlike Buffet, Kiyosaki is a BIG proponent of holding gold. Not as an investment (no cash flow) … but as money (savings).
Clearly, Kiyosaki makes a distinction between currency (cash) and money (gold).
And no less than the legendary J.P. Morgan (the man the institution is named for) told Congress in sworn testimony …
"Money is gold and nothing else."
(You can read it yourself on page 5 of this transcript)
So money, cash, and investments are THREE different things as far as Kiyosaki is concerned. Makes sense to us.
But back to Buffett …
We're guessing Warren Buffett views gold as simply a widget people like to buy … like furniture or houses … without any expectation of income.
Buffett also owns an $800 million stake in Fruit of the Loom. We doubt he considers underwear an investment.
So just as real estate investors like Kiyosaki buy properties for cash flow, Buffett buys businesses that cash flow … BUT …
… to be bullish on a business, you must believe their product will have durable and growing demand … along with a sustainable competitive edge.
So while Buffett may not like gold as an investment, he apparently likes it as a product. And who can blame him? The demand is big and strong.
A growing number of people and institutions …including central banks … consider gold an alternative to currency and bonds as a liquid reserve.
That could be Lesson #7.
But whether YOU think gold has any role to play in your personal portfolio, Buffett's surprising move contains a LOT of lessons and insights all investors can learn from.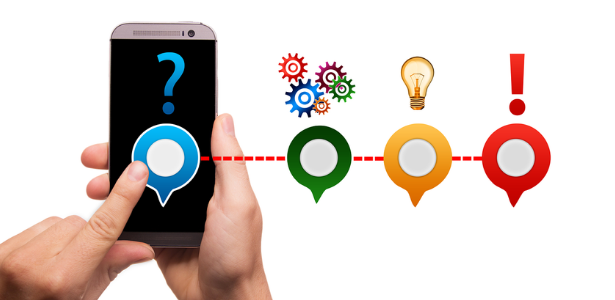 It's time for Ask The Guys … the episode where you ask and we answer!
People are facing perilous times and wondering what to do to prepare.
Today, we're tackling questions about tapping equity while it's still there, getting liquid just in case, and dealing with debt decisions in an uncertain economy … and MORE!
This edition is all about making smart moves in a crazy world. 
But remember … we offer commentary, education, and resources … not advice. 
Always consult with tax or legal professionals before making any investment decisions. 
In this episode of The Real Estate Guys™ show, hear from:
Your equitable host,

Robert Helms

His indebted co-host,

Russell Gray
---
Listen
---
Subscribe
Broadcasting since 1997 with over 300 episodes on iTunes!
---
Review
When you give us a positive review on iTunes you help us continue to bring you high caliber guests and attract new listeners. It's easy and takes just a minute! (Don't know how? Follow these instructions).
Thanks!
---
What is up with debt?
Our first question comes from Tim in Grand Haven, Michigan. He is currently learning all he can to switch from investing companies to investing in rental properties. 
But … Tim wants to know, what is up with debt? "I keep hearing and reading how it can be used for good," he says. 
How can the upside of debt outweigh the downside of the risk that it brings?
This is a great question because it is a fundamental principle of real estate investing. One of real estate's great benefits is leverage … the fact that we can use debts. 
First, there's nothing wrong with being debt-averse. When you are talking about consumer debt … paying interest out of the sweat of your own back … then, yes, you don't want to be in debt. 
You only want to be in debt when there's a positive arbitrage … meaning that you are going to make money on the borrowed money. 
The reason this is so important today is that we're in an inflationary environment … where inflation is the cause of your equity growth on your property, and you aren't REALLY making progress. 
The only way to make progress is to grow faster than inflation. Debt allows you to do that. 
The last reason to use debt is when you have equity in the property … it's exposed to predators and creditors, and there's no way to shelter or hide it. Debt can actually help with asset protection. 
We will point out to Tim … and to all of you … that interest rates are at record lows, so your borrowing power is incredible right now. That's another reason to consider debt. 
To be clear, we're not here to talk you into going into debt. We know that people that invest in real estate with cash, and they do just fine. 
But, leverage can magnify returns. 
Where to go for equity
Kenny from Indio, California, wants to know if it's better to do a takeout cash loan from his home or from a rental property. He has equity in both. 
If you have a lot of equity in the home you live in and you have a lot of equity in your rental home, you could go with either. 
But, there are strategic reasons why one or the other makes sense for your situation. 
It's going to be cheaper to get equity out of your home … it's not better so much in terms of cost but in terms of risk. 
When you put more debt in your home, you're taking a risk … one that is going to be predicated on what you do with the proceeds. 
If you invest the proceeds into something that will provide enough cash flow to cover the cost of acquisition and make a profit, it might make some sense. 
We are personally big fans of converting equity into precious metals … but whatever you choose to do, you want to be more conservative with whatever you do in respect to your own home. 
For the rental property, you won't be able to get as high a loan to value … meaning you won't have access to as much of the equity. It's going to cost you a little bit more. 
Like your own home, the risk depends on what you're doing with the loan proceeds. 
Ultimately, you just need to take a look at the cost of pulling out equity, what you're going to do with the money, and how secure you are in the rest of your portfolio, balance sheet, and cash flow. 
Getting liquid
Randy in Reinholds, Pennsylvania, has been hearing a lot about getting liquid by tapping equity, credit lines, or selling marginal assets. 
But, he wants to know how to balance the need for cash versus the likelihood of a falling dollar eroding your cash purchasing power. And he is wondering what other liquid assets … besides precious metals … where we would look to park dollars. 
There's an old saying that the bank will never loan you money when you need it … but when you don't need it, they are willing to loan you a ton. 
It often does work that way. 
If we're sailing into headwinds, we want to have some cash. But if we know that the value of every dollar in our wallet is going down steadily over time … like it has been for over a hundred years, then we don't want to hang on to too many dollars. 
Our good friend Robert Kiyosaki says, "Cash is trash." 
It's not that he doesn't LIKE the things money will do for him. It's that when you HOLD your money in liquid cash form, it virtually goes down in value all the time. 
Precious metals can be a great place to hedge up some of your wealth. But remember … metals don't really change their value. 
When you see the price of gold go up … it means the value of the dollar has gone down. 
There are reasons to have cash where you won't lose all the value as the dollar continues to erode … like real estate. 
If you're aggregating cash in anticipation of real estate prices falling, then really, in terms of your purchasing power, your dollar is going up in value. 
We also like to have both cash in the bank and out of the bank. Keeping your cash in the bank under the $250,000 limit will also protect you during a crisis. 
Another relatively liquid asset to park dollars is an apartment building … because every month an apartment building converts that month into dollars. 
And guess what? As the dollar erodes, the value of rent goes up … giving you more cash flow. 
The demand for apartment buildings … more than single-family homes, more than almost any real estate … has been so strong that if you were willing to list it at anywhere near market, you could get a fast sale. 
More Ask The Guys
Listen to the full episode for more questions and answers. 
Have a real estate investing question? Let us know! Your question could be featured in our next Ask The Guys episode. 
---
More From The Real Estate Guys™…
The Real Estate Guys™ radio show and podcast provides real estate investing news, education, training, and resources to help real estate investors succeed.
---
Love the show?  Tell the world!  When you promote the show, you help us attract more great guests for 

your

 listening pleasure!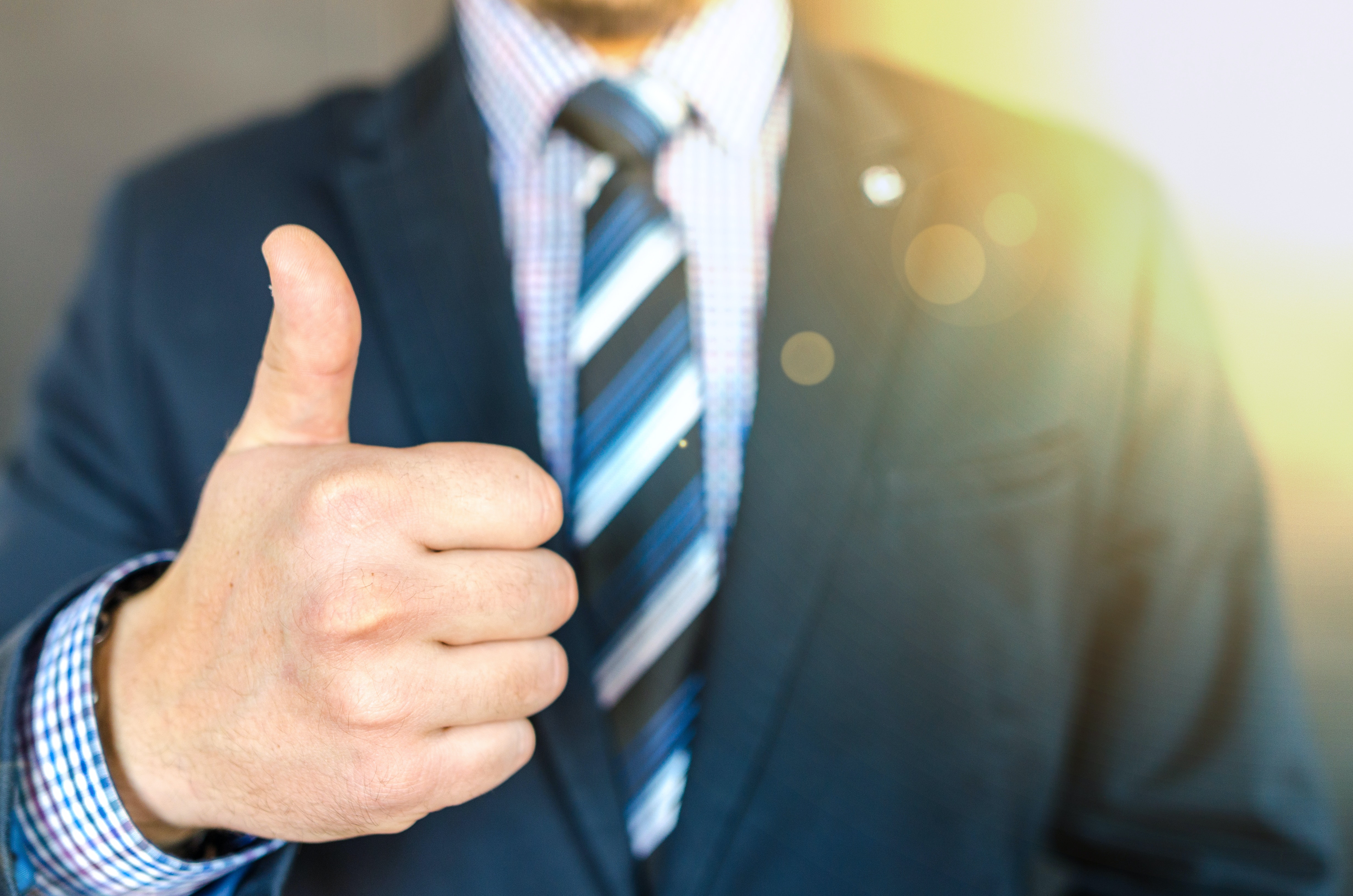 A 5-minute muse …
After several weeks of confronting the brutal facts with our COVID-19 Crisis Investing Series …
… and chasing shiny objects in our Making Sense of Silver Series …
… it's time to consider the BRIGHT SIDE of the crisis for REAL ESTATE investors.
So grab a lollipop, slather on some sunscreen, saddle up the unicorn, and let's trot to the pot of gold at the end of the real estate rainbow …
U.S. Junk Bond Market Sets Record-Low Coupon in Relentless Rally
– Bloomberg, 8/10/20
" … junk bonds at record-low yields amid a rally triggered by the Federal Reserve's historic support for the market and heavy inflows into funds that buy the risky debt."
Don't see the sunshine yet? Hang tight …
"Can-maker Ball Corp. pays 2.875% yield on 10-year debt. Rate is the lowest ever for new issue due in at least five years."
"Record low" … "historic" … those are words used to describe EXTREME events.
And sure enough …
Desperate hunt for yield forces investors to take 'extreme risk'
– Financial Times, 7/26/20
"The hunt for yield is getting harder than ever for fixed-income investors."
"Roughly 86 percent of the $60 trillion global bond market … yields no higher than 2 percent — a record proportion – with more than 60 percent … yielding less than 1 percent …"
In case it's not yet obvious, the Financial Times continues …
"This has pushed investors into riskier segments in search of income, compelling them to lend to lower-quality companies and countries."
In the classic movie, Papillon, the hero gets tossed into solitary confinement and is fed only small amounts of bread and water.
To survive, he eats the insects crawling around inside his cell.
GROSS, right?
But starving people do extreme things. Remember the Donner party. (Not sure we'd call that a party.)
Spoiler alert: Yield starved paper asset investors might even stoop to investing in real estate.
So … are interest rates headed up any time soon?
According to Peter Schiff, the Fed is trapped in a monetary policy "roach motel" of their own making.
Ten years of zero interest rates to "fix" the 2008 crisis created an even MORE HUGE bond bubble (high bond prices create low interest rates).
Those bloated bonds are margined and splattered all over the balance sheets of "too big to fail" (TBTF) institutions throughout the global financial system.
If rates tick up … even a little … bond prices fall and those bond-bloated balance sheets implode … taking the financial system with it.
It's like you owning hundreds of houses with 90% financing controlled by special mortgages which require 10% equity at ALL times.
If the property price falls, you MUST sell (at a loss) or pay down the loan to 90% of the CURRENT (now lower) value. That's called a margin call.
Of course, if there's not enough cash, you need to dump your houses on the market, which crashes the price, creating more losses and margin calls.
Avalanche!
This predicament is foreign to real estate investors because mortgages don't work that way. But it's commonplace on Wall Street.
So if the Fed lets rates rise, it implodes the bond bubble and crashes the financial system. That's why they're trapped and the dollar is on the altar.
So it seems Zero Interest Rate Policy (ZIRP) is likely the norm … as long as the Fed can print dollars to buy bonds.
But again … while ZIRP might save the financial system … it's starving income investors. That's the problem … and the opportunity.
So, in desperation, these yield-starved investors are dumpster diving looking for scraps of yield anywhere they can find it.
Enter the Real Estate Fairy Godmother …
"My child, why eat garbage in Oz when real yield awaits you in Kansas?"
Real estate investors know it's not rocket science to find yields over 2 percent. And real estate investors are HAPPY to pay 3 or 4 percent to borrow.
Real estate arguably provides far more attractive risk-adjusted returns than junk bonds.
So Main Street real estate can feed the yields these income-starved investors need … if only they knew how to use their ruby slippers to get back to reality.
Instead, they're crawling around junk bond markets devouring what amounts to return-free risk. After all, after inflation and tax, how much real yield is there on 2.875% annualized? Not much, if any.
Meanwhile, there's a growing rag-tag army of real estate entrepreneurs serving up hot deals on Main Street. It's like a soup kitchen for yield-starved investors.
But Mom and Pop paper asset investors don't know about it. So they're buying the junk food they're sold.
Robert Kiyosaki has complained for years about the lack of real financial education in the school system and mainstream media.
In fact, you're probably reading this … or listening to our podcast … or watching our renewed and improved YouTube channel because …
… mainstream financial media's mission is to promote and protect Wall Street and the paper asset casinos. They ignore real estate. They don't understand you and they don't talk to you.
Sure, Wall Street might discuss home builder stocks, REITs, and hedge funds as vehicles to funnel money through Wall Street into real estate and mortgages.
But there are layers of limousines, penthouses, private jets, and big bonuses between individual investors on Main Street and the Main Street real estate producing the profits.
Seems like a whole lot of skimming going on.
We think a flatter model … where Main Street invests directly in Main Street can help #cancelwallstreet … (could this be a movement?)
It keeps more meat on the bone for the people doing the real work … Main Street savers (the money) and Main Street syndicators (the deals).
The pot of gold at the end of the real estate rainbow …
Some of the Fed's TRILLIONS and TRILLIONS of new dollars will eventually find their way into real estate.
Consider how real estate is WAY better than bonds for yield-starved income investors …
First, real estate's yields are higher. Plus, they're backed by real collateral.
Compare that to a junk bond. What if Ball Can can't pay? What do the bond holders get? Cans?
When you buy a mortgage (i.e., lend against real estate), and the borrower goes bust … you get the property AND the rent.
As a landlord, if the tenant fails, you can put in a new one. The income is more diversified.
But if Ball Can defaults on their bond, the lenders can't just insert another borrower to take over the payments. It's single point failure.
Sure, there's hassle in the real estate. But when things go bad, there's also places to land before total loss.
When Wall Street "works" on paper, it feels good and seems easy. But when it doesn't work, it can fall apart fast and there's no plan B … except the Fed.
The Power That Be (the PTB) have your back too.
Wall Street Wizards feed their families (and their egos) betting on the Fed "put".
They know the Fed will print UNLIMITED dollars to bail out bad bets.
So it's all upside for the gamblers, while the downside is subsidized by all dollar-holders everywhere. But the world is waking up to this game.
Meanwhile, like it or not, agree or disagree that it's fair or not, the fact is that real estate investors enjoy support from the Fed and Washington too.
Yes, it's true politicians sometimes vilify landlords (as they do Wall Street … wink, wink) and occasionally throw down some public-appeasing rhetoric or legislation.
But it's mostly theater. The Fed and the politicians NEED real estate investors.
Watch what they DO … not what they say.
Consider the notion that COVID-19 crisis stimulus … PPP loans, enhanced unemployment, and direct-deposits into Main Street bank accounts … are indirectly aimed at real estate.
That's because stimulus funds help make sure people have money to pay their rents and mortgages.
It's intended to flow through the recipients and their landlords to the lenders. In fact, the entire financial system is designed to do this.
Real estate investors position themselves in the flow of funds in order to create cash flow and equity.
As long as the debt-fueled system exists, real estate is arguably the BEST tool to benefit from it.
Remember, real estate serves an essential human need … and is particularly important in the financial system the PTB protect.
So unless private property rights are abolished, or Uncle Sam gives everyone a free house, or Elon Musk invents a new tech to shelter people without land …
… real estate will be with us for the long term and remains high on the priority list for everyone from Main Street to Wall Street to Washington DC.
It's disconcerting when the earth is shaking beneath your feet. The current crisis is nerve-racking. Loose hands and weak wills are going to get bucked.
But if there's a pot of gold at the end of the rainbow when the stormy clouds clear … and we're guessing it will be sitting on a piece of real estate.
Keep calm and keep cash flowing.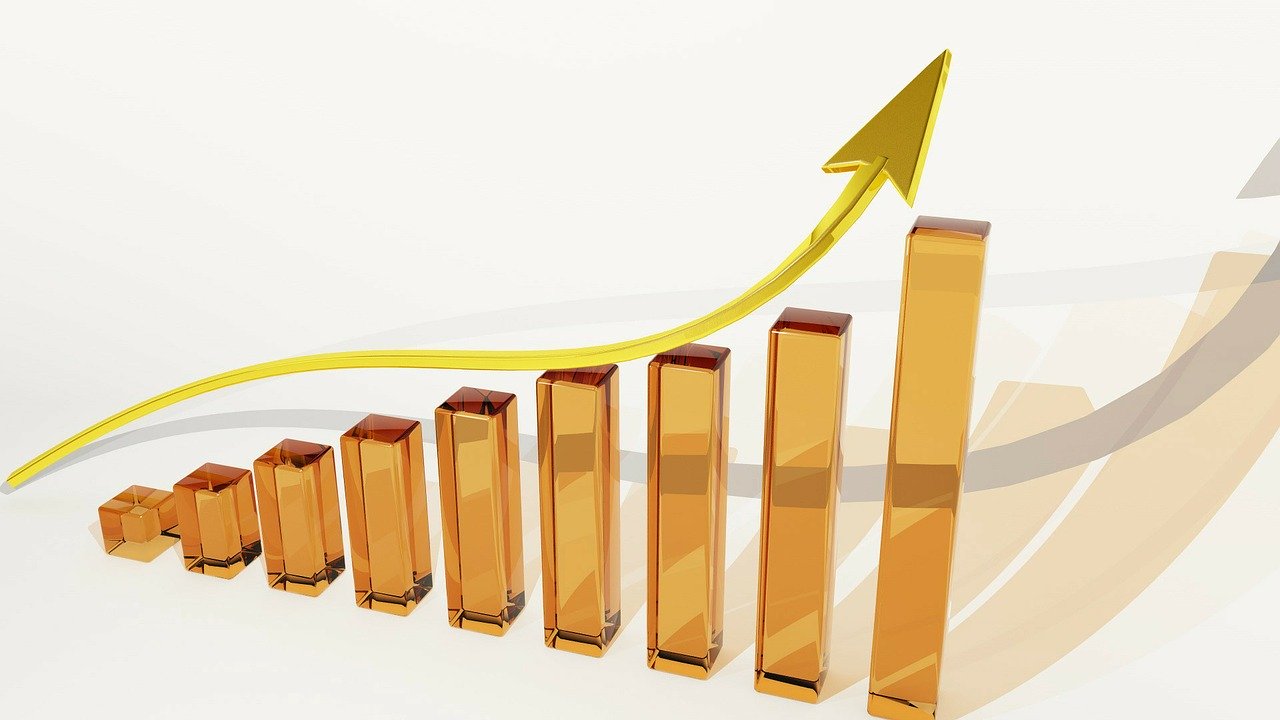 When things are moving fast, windows of opportunity open and close quickly. Those not aware and prepared either miss a good thing … or step in a bad thing. Yuck.
Headlines are SCREAMING right now. Things are moving FAST. But in all the noise, messages can be missed.
We're certainly not experts … just two guys with microphones, curious minds, years of experience, a big tribe of brilliant friends, and a few thoughts.
But here's what's on our radar this week …
In the category of "this makes no sense", the winners are …
Mortgage rates hit new record low as COVID news grows uglier
– MoneyWise via Yahoo Finance, 8/4/20
Interest rates are risk premiums on capital. When you take a bigger risk, you expect a bigger reward. While we love to borrow at low rates …
How in the world do record low interest rates accurately reflect the growing risk of defaults, bankruptcies, inflation and financial system collapse?
Hint: They don't. So something else must be at play …
Stocks tick higher; Treasury yields sink
– Associated Press via Times Union, 8/4/20
In theory, owning stocks is like being a silent partner in a viable, profitable business. Profitable enterprises with bright prospects should fetch a premium.
But today, entire economies are locked down or constricted by edict, untenable regulations, fear of contagion or lawsuit, or (fill in the blank).
So MAYBE companies facing severe headwinds get temporary credit for laying everyone off. But you can't cut your way to growth.
More likely, the Fed is propping things up with Greenspan Put 4.0.
As for Treasuries …
When YOU get over-extended … with growing loan balances, dropping income, borrowing just to make interest payments …
… do lenders INCREASE your credit limit and LOWER your rate?
Of course not. That's stupid and reckless on their part.
Yet somehow Uncle Sam gets to borrow more and more and more … and is rewarded with LOWER rates?
It makes NO sense … UNLESS …
Maybe the rest of the world is even MORE afraid of their OWN currency failing and are piling into Treasuries as a "safer" haven.
But headlines say the dollar is falling to a 3-year low against other currencies.
Maybe the Fed is bidding up Treasuries … and thereby pushing down yields.
(Just like apartment investors bidding up prices and pushing down cap rates)
Of course, gold and silver prices suggest investors worldwide are seeking shelter … not in the dollar or dollar-denominated Treasuries … but in something a little more shiny.
Meanwhile, speaking of gold …
In the category of "Duh. What took so long?" and "Uh oh." ….
Gold logs fresh record high near $2,050
– MarketWatch via MSN Money, 8/5/20
Anyone who attended or watched the recordings of Future of Money and Wealth Conference in 2018 saw this coming 2 years in advance.
(By the way, the "appreciation" on just ONE ounce of gold purchased in Spring 2018 after the conference … would pay DOUBLE the price of the video series. For all those who "saved" by skipping the recordings. Just sayin' …)
Candidly, we're surprised it took this long.
Of course, when you understand the important difference between money and currency, you realize gold didn't go "up" … the dollar FELL.
Seems like a big money "no confidence" vote on greenbacks. Makes sense.
It's like a Picasso or Rembrandt painting. An original is rare and valuable. Limited edition prints are somewhat rare and therefore somewhat valuable.
But do you want to invest in a copy of a painting they printed trillions of … and are still printing? Perhaps if an unsophisticated "collector" can be duped into buying it from you on the mistaken belief it's "limited edition".
Are YOU collecting prints of dead presidents thinking they're "limited edition"?
Gold is saying the world is concerned about the TRILLIONS of dollars being printed. They're realizing dollars aren't "limited edition".
That's probably why gold just punched through $2000 like Superman crashing through sheetrock to save Lois Lane.
Sure. Some gold bugs are giddy. Gold to the moon!
But Peter Schiff, who's one of the biggest proponents of gold we know, says on his latest podcast …
" … gold's move above $2,000 is not a cause for celebration … the move portends extreme economic hardship for most Americans."
Gold's price is a CLUE about the future of the dollar. And we're guessing you earn, borrow, save, invest, and measure your net worth in dollars.
Most Americans have only ONE measuring stick … dollars.
But as we've been saying … and delve into with our expert panelists in the JUST RELEASED 13-episode COVID-19 Crisis Investing Series …
… the ONGOING health crisis has triggered an ONGOING economic crisis, which (based on the Fed's behavior) … threatens to trigger a SEVERE financial system crisis (making 2008 look tiny) …
… which, (based on gold's behavior) threatens to trigger a severe dollar crisis.
So yeah. Maybe not so good.
In the category of "bad news can be good news" …
Housing Demand Strong, But Other Economic Recovery Signs Point Down
– Globe Street, 8/3/20
"Sales of existing and new homes increased significantly in June, and data points to stable demand for housing, according to a report by Bank of America."
Home Depot To Open 3 New Distribution Centers In Georgia; To Add Jobs
– Nasdaq, 8/5/20
Granted, we're using a BIG magnifier to read between the lines … but think about this …
Most of the United States has been put in time out at home. Many small businesses have moved home. Home is a bigger part of people's lives than in the past.
There's also a percentage of people who've decided their safest investment in uncertain times is the right roof over their heads.
And while we're admittedly biased, we're guessing more than a few folks are looking for a place to store wealth that's closer to home and more tangible.
When times get tough, investors tend to get REAL … as in REAL estate and REAL assets.
And based on our Boots on the Ground conversations with our network around the country, inventory is low, demand is high, while rents and collections are good.
So while macro numbers … where they throw the disastrous markets in with the good … might make the overall numbers soft …
… our anecdotal observation is there's still solid opportunity in residential real estate … in the right markets with the right teams.

In fact, some markets are seeing an influx of people coming in from high tax, high cost states to enjoy low cost, low tax warm weather and a nicer lifestyle.
All much easier now that working remotely is the rule and not the exception.
So in addition to investors potentially seeking shelter in real estate, the Home Depot story simply illustrates that even in downturns, there are pockets of opportunity.
And an already great opportunity that just got BETTER is syndication … raising money from private investors to do bigger deals and build diversified portfolios.
Think about it …
TRILLIONS of new dollars are funneling into the economy … leading to rising stock AND bond prices, which makes NO sense apart from Fed "influence".
As stock and bond investors wake up to their perilous position to seek REAL assets … and gold and housing says it's already starting at both the big and small money level …
… a chunk of those trillions will be open to Main Street alternatives …
… including equity (for tax breaks, inflation protection, capital preservation and growth) … and debt (real yields above inflation and backed by real collateral).
So while the rest of the world might be wondering what to do next, we think the headlines are providing strategic guidance … for those paying attention.
Until next time …. Good investing
As Ernest Hemingway famously wrote in The Sun Also Rises …
"How did you go bankrupt?"
"Two ways: Gradually, then suddenly."
Of course, this isn't the only great excerpt from this classic book …
"Everyone behaves badly … given the chance."
These two excerpts sum up the world's financial condition … and the policymakers who've been driving the ship … into the ground.
More of Hemingway's writings seem fitting for this day and age …
"You can't get away from yourself by moving from one place to another."
"Do you ever get the feeling that all your life is going by and you're not taking advantage of it?"
Ahhh … where to begin?
Last time, we said silver is signaling weakness in the dollar, which at the time was the only currency not already at all-time lows against gold.
Of course, the ink was barely dry on our computer screen when the dollar dropped hard against gold … as gold blew through its record high in dollars to flirt with $2000 an ounce.
If you agree with J.P. Morgan when he told Congress, "gold is money" … which relegates the dollar to merely a currency useful for trading (at best) …
… then you probably understand gold didn't move. The dollar fell.
Of course, ever since Nixon broke the global gold standard in 1971, currencies "float" … which means currencies change value in relation to each other.
If that's confusing, that's because it is. And when you lose your bearings, it's hard to tell up from down.
Imagine jumping out of an airplane with a team of skydivers. You're all in free fall. But as you look at each other, you appear to be floating together.
But if someone opens their chute and slows their descent while you don't … from your vantage point, they went UP. But did they?
Of course not. They're just falling more slowly than you.
The reference point of the solid ground rising up below is how you know. The ground appears to be rising, but it's not moving up. You're falling. And so is the person who pulled their chute and appears to you to be rising.
So if you've ever wondered how gold could be rising in one currency and falling in another, now you know.
Gold is the solid reference point which exposes what's really happening with currencies. It's accountability.
That's why we watch it … and think you should too.
Right now, gold is shining a bright light on something all investors … real estate and otherwise … should be paying attention to.
But don't take our word for it. Check out these recent headlines …
Goldman Sachs boosts gold price target, says the dollar's reserve status is at risk
– Yahoo Finance, 7/28/20
Goldman warns the dollar's grip on global markets might be over
– Bloomberg, 7/28/20
US dollar at risk of sudden collapse? Ex-IMF official warns "blow-up event" could sink currency as debt mounts
– South China Morning Post, 7/24/20
How might the dollar lose its reserve status? How might America go bankrupt?
Gradually. Then suddenly.
Meanwhile, professional money watchers are baffled …
Gold prices hit all-time high, and it's a bit of a mystery why
– MoneyWatch via CBS News – 7/28/20
Yes. Things make no sense when you have the wrong reference point.
When you can't think outside the dollar … when you think the dollar is eternal, immovable, invincible, the center of the monetary solar system … it's confusing.
A similar confusion plagued astronomers who believed the sun and planets revolved around the Earth …
Retrograde motion [planets moving backwards in orbit] … had early astronomers … thoroughly confused … it was impossible for them to come up with a solution that also fit with the popular idea that Earth was the center of the solar system. Not until … Copernicus placed the sun at the center of the solar system did all that retrograde motion suddenly make sense. – Livescience
We've previously discussed ways real estate investors can be directly affected by a falling dollar. So we won't repeat that here.
But it's not just real estate investors affected. It's everyone everywhere …
King dollar's decline ripples across the globe
–Reuters, 7/28/20
" … adding fuel to a global momentum rally that has boosted prices for everything from technology stocks to gold."
No wonder Americans are enamored of the stock market … even in the midst of what is likely an economic depression, everything is UP … in dollar terms.
It makes no sense.
This is "asset price inflation" in NOMINAL terms … it takes more dollars to buy the same assets. "Nominal" means in numbers … unadjusted for inflation.
So the nominal value of a 3-bedroom house might go from $50,000 to $250,000. But the actual utility value … how many people it will sleep … is exactly the same. The house isn't worth more in the real world.
Obviously, when you measure your entire everything in a currency whose value fluctuates, it's easy to suffer from "nominal" confusion.
In fact, bankers and politicians make their living on creating and capitalizing on nominal confusion.
Nominal confusion tricks people and societies whose wealth is falling and economies are shrinking into thinking their wealth and economies are growing.
Because they are growing … in nominal terms … denominated in dollars. But there aren't more jobs, more production, more real world value.
Nominal distortions can show "growth" in dollars, while employment, production, and purchasing power all fall.
In real world metrics, wealth is shrinking. The only thing growing is the number of dollars. Trillions of them in fact. Conjured out of thin air.
The cure to nominal confusion is to think outside the dollar …
When you ask Ken McElroy (Robert Kiyosaki's Rich Dad Advisor for Real Estate) how much real estate he owns … he doesn't tell you a dollar amount … or even how many properties.
Instead, Kenny tells you how many "doors" he owns. He measures his wealth by doors.
Doors represent the REAL asset … a tenant who goes to work every day and earns a paycheck and sends a third of it to Ken and his investors as rent.
THAT is real wealth.
If you own a 32-door apartment, you have 32 tenants. If you paid $1 million and it goes "up" to $2 million, it's nice. Equity happens.
But you still have only 32 tenants. You didn't add anything of real value.
And if everything else is going "up" too, your extra million may not make you relatively richer.
It's only when you use debt to magnify equity growth faster than inflation that you can become relatively richer.
When you denominate your wealth in units of REAL value … ounces of gold and silver, acres of land, barrels of oil production, tons of agricultural production, number of tenants …
… it doesn't matter whether you trade in dollars, yuan, SDRs, bitcoin, buckskins, banana peels, or seashells.
REAL assets always have REAL value relative to each other. And when you add units of REAL value to your portfolio, your relative wealth grows.
It's not about collecting dollars. It's about collecting real assets.
"Assets minus liabilities equals net worth" works in accounting class and bank loan applications, but not in the real world.
Otherwise, the Federal Reserve could just print trillions of dollars inflate asset prices, and make the United States and Americans rich … nominally.
But it's the only tool in the Fed's kit, so they're printing away. But precious metals say the world isn't buying it.
Or more accurately, they're not buying the dollar.
On Main Street, there are folks who look at their Wall Street produced financial statements and THINK they're rich.
They're nominally confused. If you own 100 shares of stock in a company whose sales and profits are declining … but the share price doubles in dollars …
… you still own 100 shares of a failing company. How are you richer?
Meanwhile, there are thousands of millionaire-next-door real estate investors with 20-30% of their tenants' income flowing to them each month … often tax-free … who are richer in a more real, resilient way.
Of course, a depressed economy creates challenges for real estate investors too. There's no easy street in a crisis.
But we don't think you need to be afraid of a falling dollar. Just prepared. In fact, if you play it right, you'll probably end up doing quite well.
Income property, mortgages and precious metals in the right combination are arguably the ideal tools to short a falling dollar and build real relative wealth.
We'll have more to say on this very soon … stay tuned.
Meanwhile, keep your head in the game. The world is changing from gradually to suddenly.
This isn't the time to "Wait and See". It's time to "Think and Do".