We live in a big world … one that offers benefits to those willing to step outside of their comfort zones.
In Part 1 of Cover Your Assets, we discussed domestic structures that can isolate and protect your assets in the case of legal trouble.
In Part 2, we'll look at the bigger picture of asset protection.
We'll discuss international asset protection structures and long-term wealth protection strategies … and we'll also talk about what investors can do to protect their privacy and take advantage of tax laws.
It might sound complicated … but luckily, our guest Kevin Day is an expert in offshore asset protection and came on the show to simplify the topic for us.
In this episode of The Real Estate Guys™ show you'll hear from:
Your world-traveling host, 

Robert Helms

His channel-surfing co-host, 

Russell Gray

Best-selling author and lawyer

Kevin Day
---
Listen
---
Subscribe
Broadcasting since 1997 with over 300 episodes on iTunes!
---
Review
When you give us a positive review on iTunes you help us continue to bring you high caliber guests and attract new listeners. It's easy and takes just a minute! (Don't know how? Follow these instructions).
Thanks!
---
Trusts 101
Kevin sat down to chat with us in breezy Belize.
He points out that U.S.-based investors have to be on their A game … because in this country of extreme litigation, "A lawsuit is equivalent to a lottery ticket" … for the person suing YOU.
One way to protect your wealth from lawsuits? Trusts.
Kevin took us through a brief history of trusts in the U.S.
Trusts were formerly designed solely to transfer wealth from one person to another. Revocable trusts were invented in the 1930s to allow people to set up a way to transfer their estates … and make tweaks to the structure along the way.
It wasn't until the 1980s that the U.S. allowed people to name themselves as the beneficiary of a trust for the first time.
These trusts allow you to segregate your assets … so you still have a decent lifestyle and you can reduce your liability.
"It's a way to firewall the various parts of your life," says Kevin.
Trusts are unique because they don't have an owner … they exist independently from you. That's why their lawsuit proof, says Kevin.
If you set up legal structures, including trusts, while the seas are calm, you'll be able to handle the lightning when it comes.
And once you go through the process, you can pay more attention to MAKING money than PROTECTING your money.
Getting started
Although setting up trusts can seem tricky, it isn't that overwhelming if you take it step by step. Investors should get started early.
Most lawyers don't teach clients about inter-entity planning … but when Kevin gets new clients, he takes them through a step-by-step process to help them protect their assets.
Kevin starts by completing a liability assessment to see how much liability the investor holds.
He looks at what protections that investor already has in place. This includes projecting the investor's future plans to develop a streamlined structure. Assets are divided into three categories:
Zero-liability assets, like your cash portfolio.

High-liability assets; for example, a company that has employees or uses third-party providers

Assets that are in between, like real estate … high-value, high-liability assets are included here.
He uses these three categories to see how exposed clients are. He then checks to see whether investors are holding the proper insurance … usually a moderate amount.
After that, he works with the client to set up the appropriate structures that will provide the most protection in the simplest way.
Are you an investor wanting to get started with a trust? Kevin suggests building up to an offshore trust by setting up a domestic trust with decanting provisions that will allow it to move offshore gracefully.
The WHEN and WHY of international trusts
We asked Kevin when it was appropriate for investors to consider offshore trust options.
He told us that investors with a net estate of over more than 4 million … and that includes their home, business, and rentals … should absolutely set up offshore options.
That's the point where all your creature comforts are taken care of and any extra money you're taking in goes toward growing your real estate business.
Under 2 million, an offshore trust is not appropriate, simply because of the cost-to-benefit ratio.
Between that 2 and 4 million mark is where there's some leeway. If you have a high-liability business, you probably shouldn't go international. But if you've just hit a home run and you're growing exponentially, then you should consider an offshore account.
Offshore options allow investors to lower their profile in case of a lawsuit, says Kevin. Lawsuits feel like blackmail … and what you look like from a public view will change the lawyer's perspective.
Trusts can help you manage privacy concerns about how much of your wealth shows up on the public record.
Why is this so important? If you're sued, there's a discovery period where the other attorney can look at your assets.
Eighty percent of the time, says Kevin, those attorneys don't look into how your assets are structured … and the other 20 percent of the time, they see international structures and think getting that money is more trouble than it's worth.
Worry less with offshore trusts
Kevin says investors have three things to worry about:
Taxation

Privacy

Asset protection
According to him, the great thing is that trusts help in all three areas.
Lawsuit protection trusts are tax neutral … and don't rely on keeping secrets from the IRS. They also offer complete bars to anyone who wants access to your money.
What if you own property offshore? Americans who own foreign companies don't have to pay tax until their income is repatriated. Setting up your income to be non-subpart F can be very easy, says Kevin … with the right professional help.
There's no point in building up your assets without also protecting them so you don't lose everything when disaster strikes.
Exploring your opportunities for asset protection means looking at offshore options.
So much real estate education is fun and aspirational. Asset protection is a down-and-dirty topic … but it's SO important.
Being a real estate investor means dealing with real threats and the possibility of bad deals and mistakes. It's essential to discuss what could go wrong … while everything is still going right.
That's why we're so glad to have an expert in offshore protection in our fold! We want YOU to know your options for asset protection so that if the lightning hits, you can have one piece of your business fail without everything else falling apart.
---
More From The Real Estate Guys™…
The Real Estate Guys™ radio show and podcast provides real estate investing news, education, training and resources to help real estate investors succeed.
Asset Protection Strategies to Help Protect What You've Built
Most people invest in real estate for building wealth to enjoy then pass on to their family. But because of poor or little asset protection strategies, some investors lose huge chunks of their assets to lawsuits and taxation.
That's sad.  And it's largely preventable.
But in an age of hackers, surveillance and money hungry governments, it's never been more important to structure your holdings for maximum privacy, protection and tax mitigation.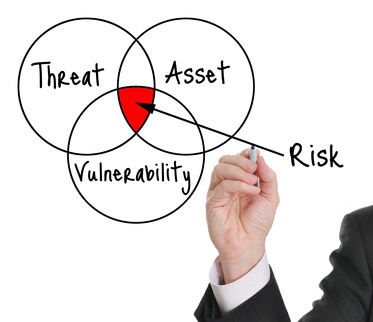 And just like many businesses have had to go global to find better opportunities, many investors are finding it's wise to go global for find better privacy, asset protection and tax savings.
So we decided to sit down with an international attorney to see what we can learn about international asset protection strategies for real estate investors.
Manning the microphones for this foray into broadcast brilliance:
Your shining star of a host, Robert Helms
His dim lit co-host, Russell Gray
International asset protection attorney and returning guest, Joel Nagel
Most people hate playing defense.  Everyone wants to score points and get attention.  It's true on the playground…on Wall Street…and on Main Street.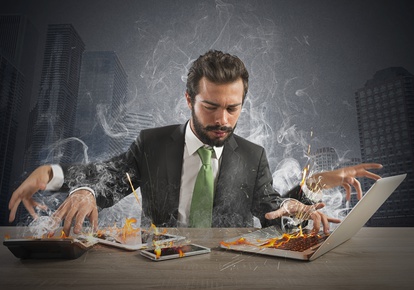 So we all run around with our hair on fire building wealth.  We start businesses, buy investments and educate ourselves about how to make more faster.  It's fun!
But not everyone plays fair.  Some people would rather take than create.  And they look at you with disdain and your assets with envy.
But enough about the government…
The fact is there are COMPELLING reasons to set up legal structures which keep your wealth private and safe from takers.  And the SOONER you do it, the easier it is.
In simple terms, an asset protection structure provides legal entities to control (management), own (holding) and operate (property or business specific).
The separation between entities effectively creates "firewalls" which make it harder for a predator attacking a liability producing entity (like the one operating one of your rental properties) from getting to your treasure chest (the holding company).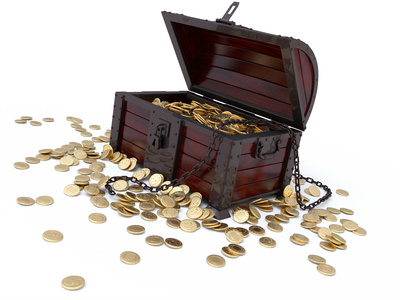 Of course, you can do all this in just one state jurisdiction, but a single state structure makes it easier for a predator to find everything you have and then attack it using only one lawyer.  That's WAY too easy.
To make it harder for predators, you can use multi-state structures.
Using multi-state structures makes it take longer to find everything and connect it back to you.  And it means the legal action needs to be brought in different jurisdictions, which often means more time and expense for the predator.
Also, some states have systems and laws which are more conducive to privacy.
Sometimes the best way to avoid an attack is to not make yourself a tempting target by hanging all your assets out in public view.
So a little complexity with asset protection strategies can go a long way in deterring a casual plaintiff from retaining a lawyer on contingency to see if they can harass you into a settlement.  Attorneys working on commission aren't fond of complex cases which take a lot of time and expense to research.
Going global is a lot like going multi-state, but better.
Some countries have REALLY private systems where it's nearly impossible an uninvited and unwarranted asset search would reveal your holdings.   And many foreign countries do not recognize U.S. judgments or subpoenas.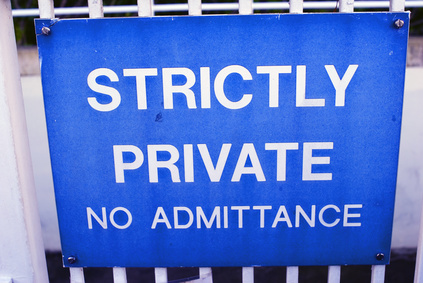 So even if a predator finds an asset off-shore, now they need to work through a foreign legal system in an attempt to win a judgment.  This alone can be a huge deterrent to a predator.
And that's just privacy and asset protection.
Tax savings can be another strong reason to consider a foreign arrangement.
It's been widely reported how companies like Apple, Google and General Electric (to name but a FEW) utilize PERFECTLY LEGAL offshore structures to generate and store profits…away from the voracious appetite of the IRS.
The good news is you don't need billions of dollars for these international structures to make good sense for you. The right asset protection strategies may just take a bit more research and discovery.
So listen in as we visit with international asset protection attorney…and newly appointed ambassador to Austria from Belize…Mr. Joel Nagel.
Listen Now: 
The Real Estate Guys™ radio show and podcast provides real estate investing news, education, training and resources that help real estate investors succeed.
Safety, privacy and yield are important concerns for anyone with large amounts of cash…most of which is stored in bank accounts.
As your real estate portfolio grows, so do your deposits, maintenance reserves and float. And if you're waiting for that next great opportunity, you may have a chunk of cash on hand for that too!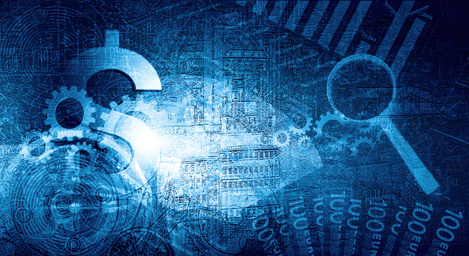 But in a world of insolvent banks, debt-ridden governments, financial predators, high tech snooping and identity theft, and painfully low yields…
How can you best protect your cash reserves?
Wouldn't it be great if you could get insurance against all these risks…and get paid to own it?
You can.
In studio to explain how many savvy investors and mega-corporations mitigate the risks of holding large and growing piles of cash:
Your high-yield host, Robert Helms
His very private co-host, Russell Gray
Special guest and private banking expert, Patrick Donohoe
No matter where you are in your investing career, we're guessing you have or hope to have LOTS of cash.  It's just like hoping you pay a lot in taxes.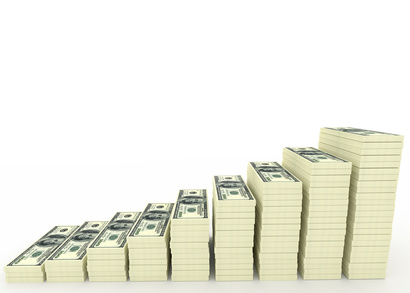 Really.
While you do your best to keep the percentage of tax you pay down, in terms of absolute dollars, you should be hoping it's a HUGE number.  It means you're making a lot of money.  Think about it.
So even though we like to keep our cash deployed and working, as our portfolio grows so does the amount of money sitting in and flowing through our bank accounts.
This means in addition to managing debt, equity and cash flow… a VERY important part of successful investing is managing liquidity.
In an interview with Donald Trump, the Donald told us it's important it is to always have some cash on hand.  It's what you use to put out fires, act quickly when opportunity knocks, and to meet what you you hope is a growing amount of profitable expenses.
But in today's economy, there are some real concerns about holding cash:
Counter Party Risk
Counter party risk is what you're exposed to when your asset is simultaneously someone else's liability.  This is the relationship your tenants have to you when they trust you with their rental deposits.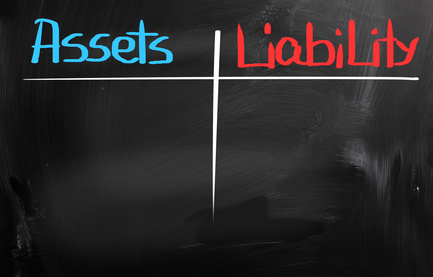 And it's the same relationship you have with the bank when you place your tenants' deposit in your bank account.
You owe the tenants and the bank owes you.  Your bank account is the bank's liability.
The danger is that many banks are financially weak.  Thanks to FDIC insurance, most depositors never worry about this.  But that's not smart.
The bank is like your tenant in that you're giving them use of your property.  In this case, the property is cash.
You wouldn't rent your property out without checking the tenant's credit and financials, right?  And if they turn out to be weak, you either reject them or ask for a co-signer.
In this case, the co-signer is the Federal Deposit Insurance Corporation (FDIC).  But what if the co-signer also has bad financials?
Right now, the billions in assets the FDIC has relative to the TRILLIONS it insures means the FDIC reserves are completely inadequate if there's a major financial crisis.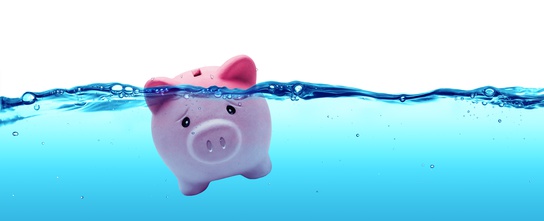 And there are some SERIOUS tremors reverberating through the global financial markets as we speak. (Actually, we're typing and you're reading…but you get the idea…)
So if the co-signer is weak, you either reject them or ask for yet another co-signer.  In this case, the FDIC co-signer is the U.S. government.
But according to the U.S. government's very own publicly reported financial statements, the U.S. government has a negative net worth and negative cash flow.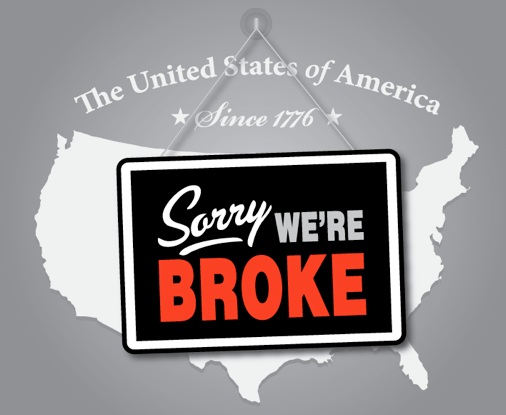 In other words, the U.S. government is essentially insolvent.  All they have is a virtually unlimited credit line…until they don't.
Would you rent to someone who's broke…who's co-signed by someone who's broke…who's backed by someone who's broke and only able to pay their bills using their credit card?
No wonder the U.S. government buried a bail-in provision in the Dodd-Frank legislation which took effect in January 2014.
Why would the U.S. government give the banks the power to take your deposits if they fail…unless they think there was a chance they would need it?
So "money in the bank" doesn't have the same level of safety as it once did.
Most people are sadly ignorant of the risk.  And even if you are aware, what do you do about it?
We went looking for an answer…and found a concept called private banking.
So if you're a mid-size real estate mogul with more than $250,000 in cash sitting in the bank at any one time, you've got a risk you should think about mitigating….because if you're holding your tenants' deposits in a bank that fails beyond the FDIC's ability to cover you, YOU still owe the money to the tenants.
In other words, YOU have effectively co-signed for the bank.  Make sense?
But don't panic.
Private banking allows you to store cash where it's backed by much stronger balance sheets.
But what about another major concern about keeping a lot of cash in the bank, which is…
Low Yield
While low interest rates are fun as a borrower, low interest rates are terrible if you have a lot of cash on hand.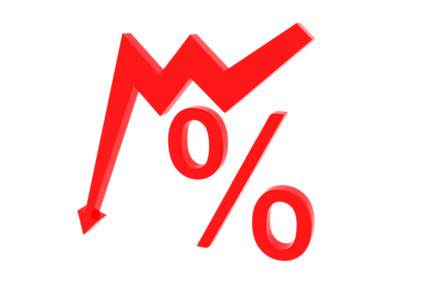 It takes time and effort to manage the cash, and today you can't even count on the interest income to help offset the expenses.
Worse, you're taking risks as we previously described, but not getting paid any compensation for it.
Plus, someone else (the bank) is getting the use of your money, on which they profit, and you don't get compensated for that either.
It's a racket.  And you're on the wrong end of it.
That's why we always try to keep our cash invested and moving.  But when you MUST hold cash, it can be frustrating.
BUT…
What if there were a way to put your cash in a place outside the banking system, where it is guaranteed by much stronger balance sheets than the banks…AND you could get a credit line to access it whenever you wanted?
And what if that "account" pays you interest at DOUBLE the rate of the banks when you aren't using it, but charges you a net effective rate of ZERO to borrow whenever you need it?  And you don't have to qualify!
And what if the loan doesn't show up on any of your credit reports or affect your credit in any way…even if you decide not to pay it back?
That's the way private banking with properly structured insurance contracts work.  It's amazing.
But it gets better…
Privacy
Privacy, or lack thereof, is a growing concern for many investors…real estate and otherwise.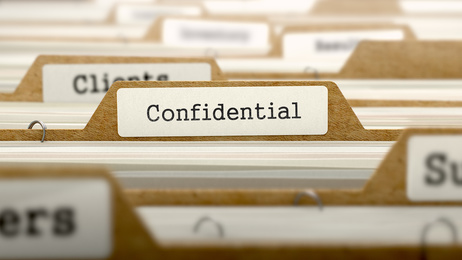 Between the government, treasure hunting lawyers, creditors and identity thieves, there are lots of people out there looking for piles of cash to get their hands on.  And banks are the obvious place to look.
What many folks don't realize, is that because banks are all part of a system that is computerized, centrally managed and carefully indexed, it's pretty easy for people to find everything you have…in that system.
The obvious answer is to find a way OUT of the system.  And if you can do it, while IMPROVING your safety and yield, all the better!
Insurance contracts are private agreements between private parties.
They aren't part of the banking system.  So insurance equity doesn't show up in asset searches…unless you lose a lawsuit and are compelled by the court to disclose it.
But even then, the asset itself is very difficult for a creditor or government agency to seize.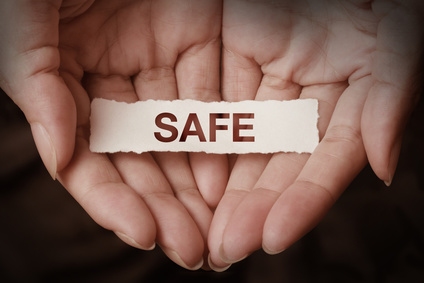 So not only are the contracts private, but the equity is extremely hard to reach for anyone…except you.
Of course, we're just real estate guys.  We're not insurance, legal or tax advisors.  So you should check with your own advisors before doing anything.
We just get excited when we see something that can solve so many problems in just one product.
So listen in to this episode as we talk with our good friend Patrick Donohoe about the amazing concept of private banking.
Listen Now: 
The Real Estate Guys™ radio show and podcast provides real estate investing news, education, training and resources that help real estate investors succeed.
Imagine standing at your front window and suddenly you see a horrific car crash…right in front of your house!
You rush outside and see the driver open the door, get out and lean against the crumpled car.
Relieved that the driver doesn't seem to be severely hurt, you pick up your phone and call 9-1-1.
BUT….
While you're dialing your phone, what you don't see is your panicked neighbor running out of her house screaming frantically.
Because blocked from your view is a small child, who's been violently thrown from the car, and is now lying bleeding and limp against the curb.
You missed the horrific consequence of the accident because your perspective and focus didn't allow you to see the whole scene.  But your neighbor, who had a different view, could see more of what happened and was able to react more appropriately.
The point is that one's perspective and focus often has a profound affect on one's reaction to an event or set of circumstances.  The lesson is that it's crucially important to maintain a broader perspective, especially when potentially cataclysmic events are looming and the stakes are high.
But because history moves slowly and we're so busy with our noses planted firmly against the proverbial grindstone, it's easy to miss or misinterpret high stakes events which are unfolding all around us.
As we're shared many times on our radio show, we missed some of the warning signs leading up to the sub-prime crisis and subsequent financial crisis.  Since then, we've been substantially more attentive to the bigger picture, including spending time with and listening to really smart folks who spend most of their time looking at the bigger picture.
Our 2014 Investor Summit at Sea™ had one such person as a late addition faculty member, so we didn't miss the opportunity to grab the microphones and have a chat about what the lessons and opportunities today's investors can glean from a closer look at world history.
Sitting in Honduras behind the silver mobile microphones of The Real Estate Guys™ radio show:
Your historic host, Robert Helms
His archaic co-host, Russell Gray
Returning guest, world traveler, history student, entrepreneur, investor and quintessential Sovereign Man, Simon Black
Simon Black could be called the most interesting man alive, except he doesn't have a beard or drink Dos Equis.  Of course, we don't find either of those two things all that interesting, but what do we know?
What we do find extremely interesting is Simon's background in military intelligence and his passion for sharing great ideas with people.  He's an intense, data driven student of history, economics, business and investing.
Simon is a perpetual traveler.  He visits dozens of countries every year.  Along the way, Simon invests, establishes business and personal relationships, and sends out his daily thoughts and observations, which he calls Notes from the Field.  We read them every day.  Good stuff.
Simon's presentation on our 2014 Investor Summit at Sea™ was one of the most popular and created a lot of excitement.  He had lots of charts, graphs, data and historical references.  The bottom line is that history tells us that the United States' reign as the world's dominant economy and currency is coming to an end.
Find that hard to believe?  You're not alone.  But it's hard to refute the evidence.  It's just our normalcy bias that wants to override our intellect to tell us, "It can't happen here".
The facts remains that we're due for a change.  The conditions which precede change exist today, just as they have in the past when similar substantial changes have occurred in global history.  The U.S., like the many dominant powers before her, aren't immune from the consequences of economic decisions that always precipitate the forfeiture of preeminent status.
And while change can be scary, it's usually only really bad for those who are completely unaware and unprepared.  Simon's mission (and ours too) is help make sure you're well prepared.
Simon says this is an unprecedented era of opportunity.  Why?  Because the flip side of any problem is an opportunity.
Such as…
The Calorie Crunch
One of the greatest opportunities Simon sees is in agricultural investing.
The evidence says more people are coming and less arable land will be available for food production.  Obviously, there's a real estate play here.  But it's more than that.  Your tenants are crops, which are commodities.  And commodities often respond well to falling currencies.  It's something we cover in our Real Asset Investing report, which was the theme of the 2014 Summit.
Simon thinks agricultural investing is an even more obvious opportunity than trying to profit from or hedge currency fluctuations.  The best we can hope for is that food prices rise because of supply and demand.  It's possible we could have food shortages.  In any case, the owner's of farm land (the means of food production) stand to do very well in the decades to come.
Bet on People
Simon closed his remarks on the Summit and in our interview with optimism.  Although history tells us that some chaos is coming, it also tells us that humans have a long and remarkable track record of re-organizing themselves into a better world after each major shift.
Part of that process is education and entrepreneurship.  If you're reading this, then you're probably a part of the solution.  Good job!
Simon holds an annual entrepreneurship camp for young people to help accelerate their development and prepare them for a brave new world.  Our youngsters are our future and we applaud any and all efforts to develop them.  Kudos to Simon for making this a priority.
We encourage you to invest in the young people around you.  Share your time, wisdom and encouragement.  If you are a young person, invest in yourself.  And encourage your friends to pour their energy into learning how to build businesses and investment portfolios that provide products and services that serve people.
Simon says this is a GREAT time to be alive.  We hope you agree. It's an era of unprecedented opportunity.
So listen to this insightful interview with sovereign man Simon Black and consider how you can position yourself to earn profits and serve people as the world undergoes continued change.
Listen Now:
Want more? Sign up for The Real Estate Guys™ free newsletter
Don't miss an episode of The Real Estate Guys™ radio show! Subscribe to the free podcast
 Stay connected with The Real Estate Guys™ on Facebook!
The Real Estate Guys™ radio show and podcast provides real estate investing news, education, training and resources that help real estate investors succeed. Visit our Feedback page and tell us what you think!
Two months ago we CRUSHED our all time record for podcast downloads in a single month.
Than, last month we KILLED that new record by over 50%!!!
This month, we're on our way to DESTROYING the August record, and we're only 8 days into the month.
Why?
Because we have AWESOME LISTENERS.  So to celebrate, and because it's that time again, we ran to the email room and reached into the mail grab bag and pulled out a big stack of questions from our Ask The Guys page.
Then we put on our eye black and game faces and huddled up.  So now,  in our studio locker room for this game of Ask The Guys:
Your quarterback of conversation, host Robert Helms
The half-wit halfback and little ball boy, co-host Russell Gray
Your gold jacketed,Hall of Fame pontificator, the Godfather of Real Estate, Bob Helms
When we put these questions up on the chalkboard, we knew this episode would be a home run….
Oops.  Wrong metaphor.  But you get the idea…
So kicking off the conversation, we tackle a question about the difference between measuring ROI in dollars versus percentages.
At first, it seems like a simply question.  Because if you invest $1 and double your money, you only make another dollar.  Big deal, right?  Even though you have 100% ROI, you really didn't make any money.
Conversely, if you invest $10 MILLION dollars and only make 5%, you earn $500,000.  A lot less percentage, but which would you rather have?
But of course, there' more to it than that.  What about factoring in your time?  If each investment required 1 hour, then you could earn either $1 per hour or $500,000 per hour.  Extreme examples, we know, but it makes the point.  And when you get to the point where you have a staff and fixed overhead, even small margins are better than hemorrhaging cash.
So we'll always take absolute dollars over high percentages.
Next, we intercept a question about what to do with a dinky self-directed IRA.  Rather than punt, we suggest a flea flicker where you combine your cash with someone else's credit to make a bigger play.
But what about loans to your IRA?  Isn't that out of bounds?
Not necessarily.  For example, if you loan your IRA to a credit partner to use as a down payment, then your credit partner can get a conventional loan.  It's only one of a couple of options you have in this situation.  So don't be dismayed if you only have a little bit to work with.
Next, we get a great questions about cash flow versus capital gains.  That's like looking at the cheerleaders.  Which is better?  Blonde or brunette?  They both look good to us!  (What can we say?  We're The Real Estate GUYS).
The real questions is which one is faster.  Calm down.  We're talking cash flow versus equity now.
Cash flow is great, but most rich people got rich on equity.  Bill Gates made a modest salary, but earned BILLIONS in stock equity.  Same with Steve Jobs.  Same with Donald Trump.  Equity is just cool.
Now with real estate, it's VERY IMPORTANT to remember that cash flow is KING when it comes to controlling a property.  Otherwise the debt can sack you for a big loss.  Not good.
But when you can FORCE the equity (do something under your control to make it worth more, as opposed to waiting and hoping that a greater fool will come along and pay more for the property in exactly the same condition as you bought it), then you can compress time frames.  It's like running a 2 minute drill against a prevent defense.  You can earn big chunks of cash in short periods of time.
So we like equity for getting rich.  It's offense.
Cash flow is like defense.  It keeps you in the game until the offense can score points.  Just remember, DEFENSE wins championships. So don't diss cash flow just because it's not as fast as equity.  Just like fast cheerleaders, equity can be fickle.
Cash flow is faithful.  And if your ultimate dream is an annuity of passive income for the rest of your life, you're going to be married to your real estate.  How we went from football to marriage, we're not sure.  Maybe too many shots to the head.  Or maybe just too many shots.
We got several other great questions about asset protection and privacy.  But we're getting carpal tunnel on this blog and we're sure your eyes are getting tired.  So do us both a huge favor and grab a frosty brew, sit back and listen to this fabulous episode of Ask The Guys.  Then, if you want to hear YOUR questions answered on the air, send us a compliment-laced message with your question through our Ask The Guys page.
Until then, enjoy the show and then go make some equity happen to YOU!
Listen Now
Want more? Sign up for The Real Estate Guys™ free newsletter
Don't miss an episode of The Real Estate Guys™ radio show! Subscribe to the free podcast
 Stay connected with The Real Estate Guys™ on Facebook!
The Real Estate Guys™ radio show and podcast provides real estate investing news, education, training and resources that help real estate investors succeed. Visit our Feedback page and tell us what you think!
The real estate we love to invest in floats in an economic sea teeming with other financial and political life forms.  And each of these denizens of the dollar (after all, the greenback is the world's reserve currency…at least for now), have an impact on the overall financial ecology.  There are symbiotic relationships, predators and prey, natural and man-made disaster (can you say "derivatives"?), and a host of other factors which affect where we find opportunities and how we manage them.
That's why we like to attend Freedom Fest each year.  It's like an ancient watering hole (to switch metaphors) where all kinds of different creatures gather to refresh themselves.
This year was no different.  We arrived with our microphones, set up shop, and started talking to a variety of extremely interesting people.
In the past, we would go for the "big game" and proudly bring back to our tribe (that's you) interviews with folks like Steve Forbes, Herman Cain and Peter Schiff.  We still like all those guys (Peter's returning as a faculty member for our 2014 Investor Summit at Sea™), but since Forbes, Cain and Schiff are all on TV and radio all the time, we want to bring some thoughts from people you might not otherwise every hear from.
So, behind the microphones, wearing our real estate wetsuits and diving into the deep sea of discussion at Freedom Fest:
Your intrepid hunter of interesting ideas, Robert Helms
His gatherer of great guests, Russell Gray
International agricultural real estate investing expert, Wayne Kurtz
Coffee farmland investing executive, David Sewell
Rare coin and precious metals dealer, Van Simmons
Economic collapse prepper, Max Wright
Freedom Fest founder, economist and author, Mark Skousen
As you can see, we have a pretty full dance card for this episode.  Freedom Fest really is a smorgasbord of ideas. And the first one that whet our appetite is the notion of offshore agricultural investing.
Our first guest is Wayne Kurtz, who is the Chief Commercial Office for Liquid Investments.  We first met the Liquid Investments gang at last year's New Orleans Investment Conference.  Back then, we were intrigued by their whole program, so we were excited to see them at Freedom Fest and grabbed Wayne for a quick chat.
Liquid Investments offers investors the opportunity for cash flow and long term equity growth through coconut farmland in Brazil.  Really.
But if you think about it, it makes sense.  After all, many Americans and Brits are looking to get their money off-shore.  And while the U.S. is chasing down foreign bank accounts, it's still relatively private to own real estate offshore.  Even better, it's nearly impossible to confiscate.  But even if you're not paranoid about an over-reaching government, the investment still has attractive merits.
Coconuts, like oil, corn, copper and coffee, are a commodity.  And coconuts are surprisingly useful and growing in demand.  So like an oil well, you can turn a coconut farm into a cash flowing machine.  Of course, it all happens on real estate, which is a tangible asset and can be a great hedge against inflation.  Unless you've been asleep, you've probably noticed that every major country is printing money at a record pace, so a hedge against inflation is probably a good idea.
So we get the quick overview, and invited Liquid Investments to come back on the show to go into more detail. Stay tuned!
Keeping with our theme of agricultural real estate, next on deck is David Sewell.  David is the VP of Investments for Terra Cafetera in Colombia.  Once again, we're offshore (unless you happen to be from Colombia), and we're talking farmland.  Except this time, the crop is coffee.  We probably don't have to tell you how popular coffee is.  Or how unlikely it is that people will ever stop drinking it.  Or that Colombia is renowned for producing some of the best coffee on earth.
So David gives us an overview of what he and his company are doing.  Good stuff…kept us awake. 😉
Next we switch from coffee to coins as we welcome Van Simmons to the microphone.  Van is a numismatic coin dealer.  Mark Skousen says when it comes to this topic, Van is the Man.  That's good enough for us, so we pried him away from his impressive display of collectible coins and sat down to talk.
What do coins and precious metals have to do with real estate investing?
Directly?  Nothing.  But as we noted at the top of this post, all these various financial vehicles either affect each other or are indicators of potential market changes.  Besides, "real estate" is really just a preface to the core function of being an investor.  So we're always interested in all kinds of investments.  Yes, it's true.  We're investors first, and real estate guys second (don't tell our producer).
It used to be that the U.S. dollar was "as good as gold".  In fact, before August 1971, Federal Reserve Notes (those green pieces of paper with pictures of dead presidents) were redeemable in gold.  But after the U.S. went on a giant spending binge in the '60s, Uncle Sam started hemorrhaging gold, so President Nixon slammed the door to Fort Knox.  It's took awhile, but after an orgy of money printing at the turn of this century, investors began stocking up on gold as way to hedge against a falling dollar.  You probably know gold was THE investment of the 00's.
But lately, gold (and silver) have fallen on hard times.  Does that mean the dollar is back?  Maybe.  If it is, then interest rates will likely rise. Now THAT matters to real estate investors.  So while we watch bonds to see how the market feels about the dollar, gold helps us understand how the market feels about currencies (of which the dollar is only one).
(If your head is already spinning, just take a deep breath and make plans to join us on the 2014 Investor Summit at Sea™, where we'll be talking Schiff with our friend Peter…you'll catch on fast).
Of course, numismatic coins and bullion are two different animals.  Going into the interview, we weren't necessarily fans of collectible coins.  It seems like when times get tough, premiums for rare coins would fall, right?
But then when you muse on it a little longer, you realize that (to quote our friend Robert Kiyosaki), "the poor are getting poorer, the middle class is getting wiped out, and the rich are getting richer."  That's the impact of inflation.  While consumers' purchasing power is being eroded by incessantly rising prices (albeit slowly right now, thanks to a very weak labor market), anyone with means is buying investments which hedge or even benefit from inflation.  The uber-rich are playing arbitrage (borrowing cheap and investing for a profit) and buying tangible assets.  And while commodities markets are very volatile (some say manipulated), collectibles are more stable.
Interesting stuff.  As soon as we're super rich, we're buying rare coins and fine art.  But in the meantime, it still might be fun to put a coin or two in the portfolio to see what happens.
Our next guest is even MORE interesting…
Max Wright represents an organization called the Success Council.  The short story is they belief the greatest wealth transfer in history in underway right now, and they want to help people be on the right side of it.  Of course, they aren't the only ones who think this is happening.  But sounding the alarm is one thing, guiding people to safety is another.
Our visit was far too short to draw any conclusions about their theories and practices, but there's enough credible people proclaiming the same thing that we're always interested in getting another perspective.  Long time listeners of The Real Estate Guys™ radio show know that since the mortgage meltdown, we've sought out a litany of opinions on the topic.  And as the markets continue to gyrate and convulse, you can be sure we'll continue to bring you a diverse range of viewpoints.
Because when the foundations of the economy are fundamentally changing, it's important for diligent investors to test their paradigms and make sure they aren't snoozing when a big economic shift happens.
Last, but not least, we visit with Freedom Fest's founder and a 2013 Summiteer, Mark Skousen.  He shares with us that this year's 7th annual Freedom Fest is their best ever -with record attendance and national television exposure.  So while not everyone agrees on policies or priorities, everyone wants to be enjoy more freedom and prosperity – and that's what Freedom Fest is all about.
So tune in to this edition of The Real Estate Guys™ radio show recorded at Freedom Fest 2013.  Enjoy!
Listen Now:
Want more? Sign up for The Real Estate Guys™ free newsletter
Don't miss an episode of The Real Estate Guys™ radio show! Subscribe to the free podcast
 Stay connected with The Real Estate Guys™ on Facebook!
The Real Estate Guys™ radio show and podcast provides real estate investing news, education, training and resources that help real estate investors succeed. Visit our Feedback page and tell us what you think!
If you haven't done anything wrong, does that mean you don't have anything to hide?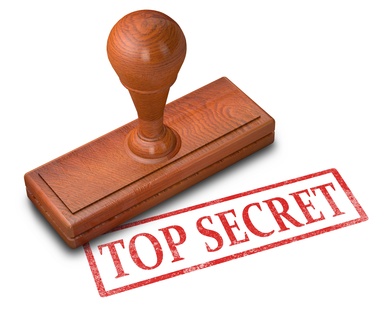 Sadly, real estate investors are easy targets for frivolous lawsuits, vindictive tenants and financial scam artists.
Why?  Because property values, loan amounts (and therefore equity) and title information are all part of the very public record.  So when you can't hide the asset (rental properties are big and immobile), the next best thing is to hide the ownership.
Conversing under the Cone of Silence for this episode of The Real Estate Guys™ radio show:
Chief secret agent and host, Helms.  Robert Helms.

His still trying to Get Smart co-host, Russell Gray
Our good friend and asset protection attorney, Rich Dad Advisor® Garrett Sutton, often opens up his presentations asking the audience, "How many of you have been sued?"
He then follows up by asking, "How many of you haven't been sued…yet?"
His point is that the U.S. is the lawsuit capital of the world by a fat margin.  And as investors, especially real estate investors, you're an easy target if your name and equity are posted conspicuously in the public record.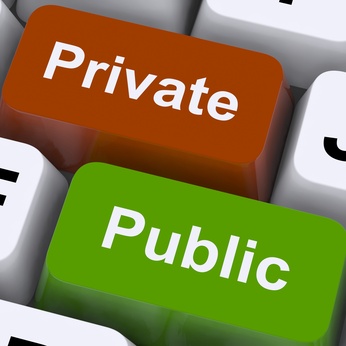 You can avoid the whole issue by being poor, but that's no fun.  Or you can erect a fortress of insurance and corporate entities around everything you have and summon your bevvy of lawyers to your aid to fend off each onslaught against your assets.  Not only is that no fun, it's expensive.  And sadly, the U.S. "justice" system isn't always just to the deepest pockets. (Oops.  Is our cynicism showing?  Hold on while we zip that up…)
There's no doubt you need to have a great entity structure and portfolio of insurance policies (look for a future episode on integrated asset protection planning), but like a gun, the best use of these weapons is to never need them.
So, in addition to ethical and legal business practices, it's a really good idea to organize your affairs for optimal privacy.  By "optimal", we mean finding a balance between expense, inconvenience and effectiveness.  In our cross-indexed database driven digital society, it's all buy impossible to be completely private.  But given the choice between being "the low hanging fruit" or fruit that's way up high in the tree hidden, hard to get to and hidden among the branches, we think the latter is better.
If you've ever had the sanctity of your peaceful enjoyment of your home invaded by unwanted hostile visitors at your doorstep, then you understand why establishing strong privacy practices is desirable.  Only you can decide if it's worth it.  But if you're just starting out, or expect the opportunity to move in the near future, then there are steps you can take to enhance your privacy, such as the the proper use of a PO Box or Postal Mail Box, how you title your vehicles and utilities, and of course, who you hold title to your properties and the entities which contain them.
We discuss many of these item in this episode, which will self-destruct 30 seconds after you listen.  So take good notes. 😉  And if you want a great resource, check out How to be Invisible by J.J. Luna, which is in the Asset Protection section of our Recommended Reading list.
So take a listen to this episode, and then your mission, should you choose to accept it, is to fade into financial obscurity where you can peacefully enjoy the fruits of your labor.  Enjoy!
Listen Now:
Want more? Sign up for The Real Estate Guys™ free newsletter
Don't miss an episode of The Real Estate Guys™ radio show! Subscribe to the free podcast
 Stay connected with The Real Estate Guys™ on Facebook!
The Real Estate Guys™ radio show and podcast provides real estate investing news, education, training and resources that help real estate investors succeed. Visit our Feedback page and tell us what you think!
One of the secrets to making a lot of money is to catch a profitable wave.  Sounds interesting, but how does it work?
Well, a financial wave happens when a variety of forces converge to move people or their money in a particular direction. That movement can have a substantial impact on any given asset class or geographic region – and the effect can be much more pronounced when the asset class or region is very limited in size.   That's why we've been intrigued over the years by the tiny country of Belize.
In this episode of The Real Estate Guys™ radio show, we're on location at a beautiful beachfront resort in Ambergris Caye, Belize.  Yes, it's a rough life on the road as radio talk show hosts, but someone has to do it.
Sipping coconut juice behind the microphones while the tropical breezes blow:
Your light and breezy host, Robert Helms
Your coconut co-host, Russell Gray
Special guest, top producing international real estate broker, John Turley
As part of the preparation for our upcoming field trips to Belize, we headed to San Pedro Town in Ambergris Caye, Belize.  Yes, it's THAT San Pedro – the one Madonna sings about in La Isla Bonita.
When you're here, you understand why Madonna fell in love with San Pedro…and why we stopped here during our recent Summit at Sea™, then came back just a few weeks later for this trip, and are now going back for Memorial Day, again in June and staying into July.  Yeah, it's an addiction.
But for John Turley, formerly from the Rocky Mountain state of Colorado, his visit turned into a 7 year (and counting) transplantation.  And in those 7 years, big John has become the #1 real estate agent in the entire country of Belize and the #2 international property (non-US) agent in the RE/MAX system.  In case you didn't know it, RE/MAX is the #1 (as in top selling) real estate brokerage in the world.  So John Turley is not just #1 in his cubicle.  He's #1 for the #1 company in the world.  Hey, nothing but the best for our listeners.
So NOW you can see that we have a LOT to talk about.  Like, why did John decide to leave his life in the USA, uproot his family and start all over again in some dinky third world country? Hint: it's beautiful, peaceful, friendly and insanely profitable.  But listen in and let John tell you himself.
What's important to note is that John is just like MILLIONS of other people in the US, Canada and around the world who are looking for a change.  And as that wave of people continues to discover enchanting Belize, many are grabbing homes and filling hotels.  Hmmmm….does that sound like real estate investment opportunity?
John explains how tourism is UP over the several years.  What?!?  We thought there was a global recession and everyone was hunkered down waiting for the storm to clear.
Some are.  But it seems that others have decided that financial and political storms bring big waves, so it might be fun (and profitable) to go ride one (figuratively speaking, of course).
John reports that the interests of the people who come through his office have changed significantly in the last several years.  It used to be that people came to Belize because it's beautiful, quiet, affordable and friendly.  After all, Belize is the ONLY English speaking country in Latin America, and it's government and currency are stable.  Did we mention that it's breathtakingly beautiful?
But today, according to John, MANY people are coming into his office because they are concerned about the direction of the United States.  Now, you may or may not be concerned, but apparently lots of folks are.  So much so, they come to Belize not to vacation, but to establish a second home that could be easily converted into a primary residence.  Kind of a Plan B (like Belize).
There are lots of other interesting tidbits in this interview, and your job (should you choose to accept it) is to listen as Big John Turley shares his perspectives on what's driving this very popular real estate market – and how you can catch the wave of interest that is building about Belize.
Listen Now:
The Real Estate Guys™ radio show provides real estate investing news, education, training and resources to help real estate investors succeed.
Home ownership is the American Dream.  Or is it? For many, home ownership has turned out to be a nightmare.  So we decided to examine the pros and cons of owning the roof over your head.
In the house for today's show:
•    Your Host, Robert Helms
•    Co-House and Chief Housekeeper, Russell Gray
•    The "Godfather of Real Estate", Bob Helms
You know the world is changing when the sacred and indisputable wisdom of owning your own home is called into question – especially by guys like us who LOVE real estate!  So what gives?
As investors, we look at real estate as a financial vehicle.  We buy it to produce a particular financial outcome.
However, many people also look at their home as "investments", but a home is so much more.  Robert Kiyosaki says your home is a liability because it takes money out of your pocket.  Others argue that if your house is going up in value faster than you're putting money into it, that it's actually an investment.  Both are valid perspectives.  So we start this broadcast by posing the question:  If the house is NOT going up in value, does it still make sense to own your home?
On its face, this seems like a financial question.  So the next topic of discussion revolves around doing the math and comparing the value proposition of owning versus renting.  It's hard to do the math on the radio, but if you listen really hard, you can do it.  Or as Led Zeppelin says, "The tune will come to you at last."
But there's more to the analysis than just comparing rent to a mortgage payment, so we delve into fun topics like liability, financial responsibility, privacy and more.  Hey, no one said thinking was easy!
While every investor knows not to get emotionally involved with a property, it's much harder to maintain such a discipline when home is involved.  Bob and Robert sold residential real estate for many years.  They understand very well the emotional attachments people can have to a piece of real estate and how they affect financial decisions.  To make a good decision, do you need to leave your emotional baggage at the curb?  Or do you place a financial value on intangible considerations and then factor them into your equation?
The show wraps up with talk about the emotional considerations beyond the finances.  If you're an investor dealing with residential property, it's important to understand how emotional attachments can affect you, a seller, a buyer or a tenant in terms of the financial price one is willing to pay in order to own, dispose of or enjoy a piece of property. Every person, situation and property is different and the human element is what makes real estate so very interesting and potentially profitable.
Don't miss a show!  Subscribe to the Free Podcast
Want More?  Sign Up for The Real Estate Guys Free Newsletter!