If you haven't done anything wrong, does that mean you don't have anything to hide?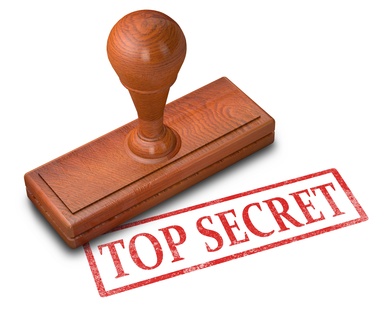 Sadly, real estate investors are easy targets for frivolous lawsuits, vindictive tenants and financial scam artists.
Why?  Because property values, loan amounts (and therefore equity) and title information are all part of the very public record.  So when you can't hide the asset (rental properties are big and immobile), the next best thing is to hide the ownership.
Conversing under the Cone of Silence for this episode of The Real Estate Guys™ radio show:
Chief secret agent and host, Helms.  Robert Helms.

His still trying to Get Smart co-host, Russell Gray
Our good friend and asset protection attorney, Rich Dad Advisor® Garrett Sutton, often opens up his presentations asking the audience, "How many of you have been sued?"
He then follows up by asking, "How many of you haven't been sued…yet?"
His point is that the U.S. is the lawsuit capital of the world by a fat margin.  And as investors, especially real estate investors, you're an easy target if your name and equity are posted conspicuously in the public record.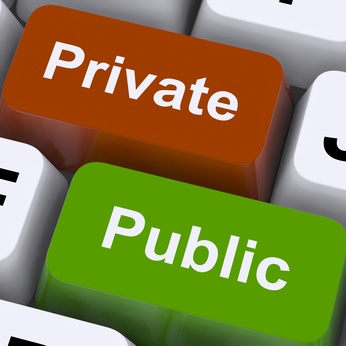 You can avoid the whole issue by being poor, but that's no fun.  Or you can erect a fortress of insurance and corporate entities around everything you have and summon your bevvy of lawyers to your aid to fend off each onslaught against your assets.  Not only is that no fun, it's expensive.  And sadly, the U.S. "justice" system isn't always just to the deepest pockets. (Oops.  Is our cynicism showing?  Hold on while we zip that up…)
There's no doubt you need to have a great entity structure and portfolio of insurance policies (look for a future episode on integrated asset protection planning), but like a gun, the best use of these weapons is to never need them.
So, in addition to ethical and legal business practices, it's a really good idea to organize your affairs for optimal privacy.  By "optimal", we mean finding a balance between expense, inconvenience and effectiveness.  In our cross-indexed database driven digital society, it's all buy impossible to be completely private.  But given the choice between being "the low hanging fruit" or fruit that's way up high in the tree hidden, hard to get to and hidden among the branches, we think the latter is better.
If you've ever had the sanctity of your peaceful enjoyment of your home invaded by unwanted hostile visitors at your doorstep, then you understand why establishing strong privacy practices is desirable.  Only you can decide if it's worth it.  But if you're just starting out, or expect the opportunity to move in the near future, then there are steps you can take to enhance your privacy, such as the the proper use of a PO Box or Postal Mail Box, how you title your vehicles and utilities, and of course, who you hold title to your properties and the entities which contain them.
We discuss many of these item in this episode, which will self-destruct 30 seconds after you listen.  So take good notes. 😉  And if you want a great resource, check out How to be Invisible by J.J. Luna, which is in the Asset Protection section of our Recommended Reading list.
So take a listen to this episode, and then your mission, should you choose to accept it, is to fade into financial obscurity where you can peacefully enjoy the fruits of your labor.  Enjoy!
Listen Now:

Don't miss an episode of The Real Estate Guys™ radio show! Subscribe to the free podcast
 Stay connected with The Real Estate Guys™ on Facebook!
The Real Estate Guys™ radio show and podcast provides real estate investing news, education, training and resources that help real estate investors succeed. Visit our Feedback page and tell us what you think!