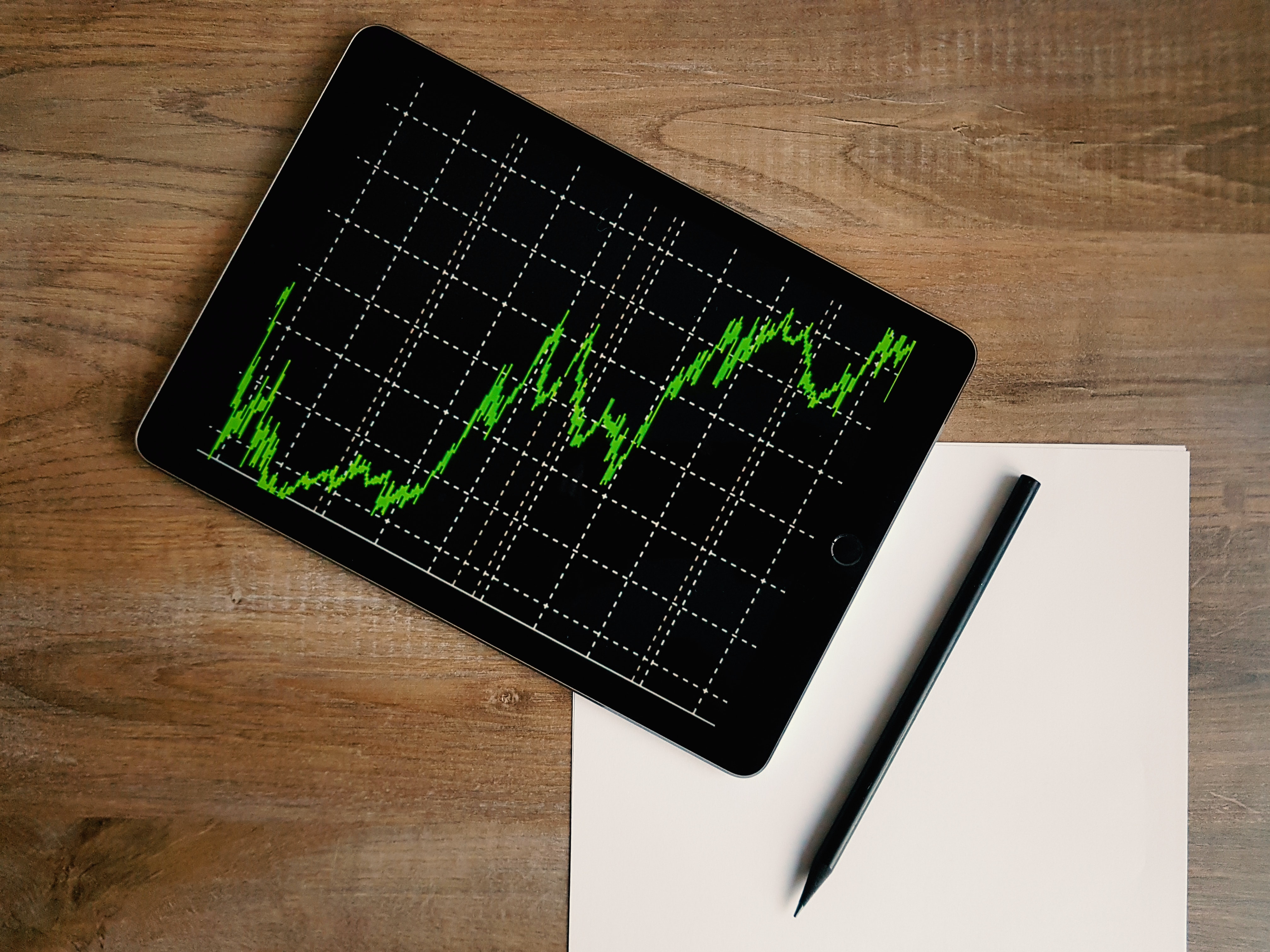 Mega-billionaire investor Warren Buffett made big news recently when he made a move into gold mining shares … while dumping big banks and Goldman Sachs.
This surprise move is notable for several reasons and there are important lessons and actionable insights for Main Street real estate investors.
While we could dive into how this move is being construed by some as a vote of no confidence in the U.S. dollar in favor of gold …
… we'll focus today's muse on 6 key lessons from watching Warren work.
Lesson #1: Always pay attention
It's indisputable that Buffett is a brilliant big-time billionaire investor. So anything he says or does is worth dissecting.
Buffett is a voracious reader … and we're pretty sure it's not People Magazine or GQ.
He's diligent to read to acquire information, knowledge, news, and views related to money, markets, economics and the politics affecting all of them.
No doubt he's looking for clues to help see the financial future before it's here. As every investor should be, he's trying to get in front of a wave to wealth.
He knows just ONE great idea can be worth a FORTUNE … literally.
Lesson #2: Keep an open mind
One of Buffett's more notable investment philosophies has been his criticism of gold. He's on record saying he has zero interest in owning it.
But apparently, Buffett appreciates the obvious trend in gold … and presumably believes the drivers underneath gold's rise are sustainable.
Of course, we think this is something EVERY investor should be watching … even if they never own a single ounce.
As we've discussed MANY times, gold's pricing reveals a lot about the future of the dollars we all earn, save, borrow, invest and measure wealth by.
Of course, everyone wakes up to what's "apparent" at different times.
Often, the farther your prejudices and paradigms are from current realities … the longer it takes to see change. We're all guilty of it.
As we pointed out last year, fellow mega-billionaire and big-time real estate guy Sam Zell lost his gold virginity last year.
We have no idea if Buffett's disdain for gold stopped him from seeing it sooner … or if Zell's "real asset" mentality helped him see it sooner …
… but based on the price action since Zell got in, it seems Zell's timing has been better.
In any case, it's important to remember … the world sometimes changes in ways that require shifts in both paradigms and investment philosophy.
Dogmas are fine if you're lonely and need companionship. But investing often requires a healthy dose of pragmatism.
Sometimes, as the world changes … so should you. At the very least, it's wise to keep an open mind.
Lesson #3: Adapting to opportunity doesn't mean abandoning your principles
Buffett is a patient, principled, disciplined investor.
He looks for undervalued, profit-producing, well-managed enterprises. He doesn't speculate on price.
Like a smart real estate investor, Buffett focuses on cash flow … knowing cash flow creates real equity.
And he's quite willing to sit out hot-money-induced rallies.
In other words, Buffett doesn't chase the market. Nor does he jump on bandwagons simply because everyone else is.
Of course, this is precisely why his move into mining shares and away from banks is so encouraging to gold-bugs … and concerning to dollar hawks.
After all, if Buffett is getting into metals and out of dollars, then there must be solid fundamentals supporting the rally in gold … and the reciprocal fall of the greenback.
But it's notable that Buffett didn't buy gold itself. Rather, he bought shares in a well-established gold mining company.
By choosing a miner over the metal, Buffett is investing in a profit-producing enterprise … one he presumably considers undervalued but well-positioned for the market dynamics he anticipates.
So Buffett is adapting to market dynamics, but still running his game.
Smart. Principled. Disciplined.
Lesson #4: When Mega-Billionaires talk (and act), you should listen
Billionaires aren't always right … and you may not agree with them. But they're certainly qualified to have an opinion worth considering.
Warren Buffet, Sam Zell and Ray Dalio are three legendary mega-billionaire investors … and their words and actions are signaling SERIOUS concerns about the dollar.
Of course, our mere mega-millionaire friends like Peter Schiff and Robert Kiyosaki are singing out of the same songbook.
We're not sure how many people screaming fire it will take to trigger a stampede to the exits … but the alarms are getting louder and more intense.
(Sniff, sniff …) Do you smell something burning???
Lesson #5: Better to be fashionably late, than completely miss the party
Buffett didn't fail to make his move just because he's a little late to the party.
While we certainly understand the concern and wisdom of thinking twice before jumping on a bandwagon at record price levels … mega-trends move slowly.
And once you see one … even if you're late … it doesn't matter what happened before. The past is cast.
What REALLY matters is whether whatever caused the move still exists and is likely to create more of the same going forward.
Even at record high dollar gold prices, Buffett apparently sees a solid, shiny future.
Of course, we're not trying to persuade you to purchase precious metals. That's your personal prerogative.
Our point here is that arguably the most famous and respected investor of our time is making moves that teach timeless principles that apply to investors of all types … including real estate.
And they also happen to affirm the significance of concerns about the intense pressure on the dollar …
… which of course, impacts everyone, including real estate investors.
Lesson #6: Assets which don't produce income aren't really investments
Lack of yield has been Warren Buffett's core objection to gold.
So it's not a surprise Buffett is choosing to invest in mining companies over buying the gold itself.
Robert Kiyosaki has been making the cash flow argument for decades.
Kiyosaki says the definition of an asset is something that puts cash in your pocket. In other words … a true asset is one that cash flows.
Notably, Kiyosaki also has been saying … and LONG before Ray Dalio recently did … that cash is trash.
Yet, unlike Buffet, Kiyosaki is a BIG proponent of holding gold. Not as an investment (no cash flow) … but as money (savings).
Clearly, Kiyosaki makes a distinction between currency (cash) and money (gold).
And no less than the legendary J.P. Morgan (the man the institution is named for) told Congress in sworn testimony …
"Money is gold and nothing else."
(You can read it yourself on page 5 of this transcript)
So money, cash, and investments are THREE different things as far as Kiyosaki is concerned. Makes sense to us.
But back to Buffett …
We're guessing Warren Buffett views gold as simply a widget people like to buy … like furniture or houses … without any expectation of income.
Buffett also owns an $800 million stake in Fruit of the Loom. We doubt he considers underwear an investment.
So just as real estate investors like Kiyosaki buy properties for cash flow, Buffett buys businesses that cash flow … BUT …
… to be bullish on a business, you must believe their product will have durable and growing demand … along with a sustainable competitive edge.
So while Buffett may not like gold as an investment, he apparently likes it as a product. And who can blame him? The demand is big and strong.
A growing number of people and institutions …including central banks … consider gold an alternative to currency and bonds as a liquid reserve.
That could be Lesson #7.
But whether YOU think gold has any role to play in your personal portfolio, Buffett's surprising move contains a LOT of lessons and insights all investors can learn from.
In case you haven't noticed, there's a LOT going on in the world as we sail into a brand new investing decade …
In addition to wars and rumors of wars, a growing number of notable people are publicly expressing concerns …
… not just about the economy and financial markets, but the system itself.
Perhaps the most notable is Ray Dalio of Bridgewater Associates, the largest hedge fund in the world.
In a recent article, Dalio warns …
"The World has Gone Mad and the System is Broken"
Dalio's essential thesis is the system of free money has created a series of negative trends that will eventually converge into a fundamental and epic re-set.
"This set of circumstances is unsustainable and certainly can no longer be pushed as it has been pushed since 2008. That is why I believe that the world is approaching a big paradigm shift."
Of course, just because he's successful doesn't mean he's right. But Dalio is certainly well-qualified to have an opinion worth paying attention to.
But as we've learned from studying smart people, understanding what they're saying takes some time and effort.
We think it's worth it. Because any "big paradigm shift" involving the financial system affects EVERYONE … including lowly Main Street real estate investors.
If you're new to this discussion, consider making a modest investment of time and money to watch our Future of Money and Wealth presentation, "The Dollar Under Attack". It's helped a lot of real estate investors see a bigger picture.
It's important to understand the difference between the "economy" (activity) and the "system" (the structure supporting the activity … including currency, banks, credit, and bond markets).
Remember, the economy was humming along leading into 2008 … booming, in fact. But the system was faulty under the hood, and ultimately broke down.
Just like a car, the economy can go faster or slower … but only while it's mechanically sound.
If the vehicle's systems fail, then the car is incapable of speed … and may not even run at all.
Then, when the car breaks down, your skill as a driver is meaningless, except perhaps for avoiding catastrophe when it happens.
In all cases, you end up on the side of the road going nowhere.
The same is true with the financial system and your skill as an investor. If the financial system fails, it can sideline a lot of people … including you.
Of course, the financial system, like a car, has gauges … indicators of performance, health, or impending failure.
But not all gauges are easily seen. And reading them requires education.
That's why we hang out with smart people like Chris Martenson, Peter Schiff, Brien Lundin. G. Edward Griffin, and Robert Kiyosaki.
Even better, each of these guys are connected to lots of other smart people like Danielle DiMartino Booth, Mike Maloney, Grant Williams … and many more.
You may not yet be familiar with some of these names. Except for Kiyosaki, none of them are serious real estate investors … and that's GOOD.
As we learned (the hard way) in 2008, when you live in an echo chamber of people who all hope … even need … the economy and financial system to be functional …
… there's a tendency to ignore or discount even the most obvious problems.
As Upton Sinclair said …
"It is difficult to get a man to understand something when his salary depends on his not understanding it."
There were warning signs leading up to 2008. Peter Schiff and Robert Kiyosaki both saw them and publicly warned people. Very few listened.
Unsurprisingly, both Schiff and Kiyosaki stopped getting invited on to mainstream financial shows. Wall Street's not likely to advertise on programs outing a failing system.
And people making millions in the mortgage business weren't interested in hearing how the mortgage markets were about to implode. Ditto for real estate, stocks, and bonds.
However, smart investors are wise to look beyond their own normalcy bias and the filtered news which is produced by people whose livelihood depends on a rosy narrative.
Risks are ever-present … and the worst are those you don't see coming.
But before you go full fetal freak out, we're NOT saying the end of the world is nigh. After all …
"A bend in the road isn't the end of the road … unless you fail to make the turn."
Helen Keller
But if Dalio and others are correct, then there's more than a reasonable probability of substantial changes to the financial environment we're all operating in … then it's worth preparing for.
After all, it's better to be prepared and not have a crisis, then have a crisis and not be prepared.
Remember … ignoring risk isn't optimism, it's foolishness.
Legendary real estate investor Sam Zell says one of his greatest assets is the ability to see risk and move forward. You can't navigate a hazard you don't see.
So what are some things our smart friends are watching heading into 2020?
Gold, oil, debt, the Fed's balance sheet, bonds, and interest rates.
These are like the dashboard gauges for the health of the financial system.
Right now, at least three are blinking red … gold, debt and the Fed's balance sheet.
It's also important to note that those three are also leading indicators for bonds and interest rates.
That's because if the world loses faith in the dollar, they won't buy U.S. debt, which is growing at a staggering rate.
In spite of all their bickering, Congress and the White House manage to agree to big time spending.
And if the world loses its appetite for U.S. debt, then either interest rates rise (something which directly affects nearly all real estate investors) …
… or the Fed needs to buy up the new debt with freshly printed money. This is called "monetizing the debt" … and would show up on the Fed's balance sheet.
Some say this "monetization" could lead to hyper-inflation. Others think it means the U.S. could go into decades-long stagnation like Japan.
Maybe.
The difference is Japan doesn't issue the world's reserve currency and enjoys a friendly relationship with the country that does (the United States).
So we'd say the United States situation isn't exactly the same as Japan. But what do we know? We're just two dudes with microphones.
Maybe there are clues in the news …
The world's super-rich are hoarding physical gold
Yahoo Finance, 12/10/19
Hmmmm … it seems the "fear" trade … those looking to park wealth someplace "safe" are choosing gold … in addition to, or instead of U.S. Treasuries.
If instead of Treasuries, you'd expect interest rates to rise as bond prices fall due to less bidding.
But while there's currently only a little upward pressure on rates, it's not much … so someone must be buying them. Chris Martenson says it's the Fed.
In other words, the Fed might be starting to monetize the debt.
So it's notable the "super-rich" are following the lead of the world's central banks in acquiring gold. No surprise, as of this writing, that gold is trading at a 7-year high.
In other words, if Chris Martenson is right, everyone (except the Fed) would rather own gold than U.S. debt denominated in U.S. dollars.
But we know Uncle Sam can't default. The US can print an unlimited number of dollars. So no one is avoiding Treasuries because they don't think they'll get paid back.
The concern must be the value of what they'll get paid back with … the dollar.
Think about your paradigm of wealth. Do you denominate wealth in U.S. dollars? Are you ready for a "big paradigm shift"?
Buckle up.
The new decade should be an exciting ride … scary and dangerous for those not strapped in with the right education, information, portfolio structure, and tribe.
Education, preparation, and tribe have never been more important. If you're not seriously investing in those things, perhaps now is the time to start.
Meanwhile, we're bullish on Main Street.
We think real people who do real work and own real assets will fare much better than those counting on paper promises from Wall Street, bankers, politicians, and pensions.
If you're a fan of real estate and other real assets, you're already on the right track. Now it's time to take it to the next level.
Mass consumers of financial news and commentary get fed a steady diet of hope, hype, doom, and gloom.
That's because fear and greed are the two primary investor emotions.
So anyone selling anything to investors, from media to money management, are working overtime to stoke one or both of those primary emotions.
And if you're an A-student investor, you're diligently looking for insight and wisdom to build and protect wealth. As you SHOULD be.
But sometimes your diligence can make you overly vulnerable to sensationalism.
The problem isn't that reporters and pundits are pointing out problems. That's their job.
And of course, information and perspectives are necessary inputs for making good decisions. We need them.
And it's also not terrible that enterprising people develop products, services, and strategies to solve problems … and they're eager to offer them to you.
We all need solutions.
The REAL challenge is avoiding becoming paralyzed by skepticism, cynicism, or information overload.
"Even if you're on the right track, you'll still get run over if you just sit there."
– Will Rogers
Today, as financial conditions become more extreme and polarized, the noise levels are picking up. It's easy to just sit down and wait for clarity.
But even normal "safe zones" for triggered investors … like cash in the bank … are suspect. The world isn't working like it once did.
There's a good reason an iconic multi-billionaire investor like Ray Dalio is turning to alternative vehicles for wealth preservation in today's world.
Some might look at any of a number of significant factors as evidence that unsustainable problems mean we're at the end of the road.
And from their vantage point, they're 100% correct.
But in a 360 degree view, one vantage point leaves 359 others to consider.
Perhaps Helen Keller (who's primarily famous for being deaf, dumb, and blind … though she wasn't a pinball wizard) said it best …
"A bend in the road is not the end of the road …
unless you fail to make the turn."
It's a great quote which implies the value of both perspective and adaptability as key components of resilience.
Think about it …
If you put blinders on and see a path or a problem only through one perspective, when things change and the path curves, you can't see the bend … just the end.
Both the end and the bend are true … depending on your perspective.
There are people who developed a paradigm of financial management in the era of sound money … when currency and money were one and the same.
Back then, paper dollars weren't money. They were just claims on money … like a check or an IOU. You could redeem them for real money … silver or gold.
We address this in our Future of Money and Wealth video series.
In the era of sound money, savings was valuable and debt was dangerous. So people saved money and avoided debt.
But then the road curved …
The financial system changed. The value of the dollar became unstable with a long-term downward trend.
Inflation was no longer feared … but overtly and aggressively pursued and promoted as something good and necessary.
Debt became and remains both a hedge against inflation and a powerful tool for creating equity. Pro real estate investors make liberal use of it.
Interest paid on savings fell. So savers became losers, as our friend Robert Kiyosaki often points out.
Growing levels of private, public, and global debt was not just encouraged, but NECESSARY to prevent the implosion of the financial system.
And so, the era of perpetual exponential debt and deficits was born. That's the world we've been operating in for nearly 50 years.
Today, it seems the road is about to curve again. Some call it the end of the road. We're not so sure.
But we agree the odds of a quantum shift happening in the near future are high.
When the 2008 crisis kicked off with a mortgage industry meltdown, we were in the thick of it.
Not only did we operate a mortgage business, but we were launching an online television network for mortgage professionals.
The project was backed by a venture capitalist with no experience in the mortgage business.
When Fannie Mae collapsed, he cancelled the TV project, concluding "there's not going to be a mortgage industry."
From his perspective, it was the end of the road.
From our perspective, we believed people would continue to need homes and few would pay cash.
We reasoned that some way, capital would find a way to fund those loans and earn a profit. In fact, we saw big opportunity in private capital.
As for the mortgage pro TV network, we thought our opportunity actually got better … because now an industry in transition would need training, inspiration and news.
The VC saw the end of the road. We saw a bend in the road. We weren't smarter. Just well-advised with a broader perspective.
That's because our mortgage TV faculty included some of the smartest people in the mortgage business … so we had access to more perspectives.
So the big question every investor should ask today is whether they have blinders on …
… or if they've built a big enough network of smart people with diverse perspectives to help them see the bigger picture.
We know we can't hit every note in the symphony.
It takes an orchestra full of talented people all playing their perspectives boldly to help us all hear the complexity of the composition.
That's why free speech and passionate debate are the foundation of a functional society, boardroom, and family.
Ironically, in this internet enabled world, it's easier than ever before to burrow into an echo-chamber of like-minded thinkers. It's affirming and fun.
But it's narrow. And when the curve comes (and it will) and no one in your circle sees it until you're off the road in a ditch (or worse) …
…that's when you discover the value of the viewpoints you may have ignored before.
That's why we recommend you start or join an investor master-mind group … engage in book studies together and discuss current events …
… attend conferences like the New Orleans Investment Conference or our Investor Summit at Sea™, where you can hear from a variety of thought-leaders and experienced investors (even in asset classes and niches you're not involved in).
Sure, it's not as easy as sending all your money to a Wall Street enabled "wealth manager" … who have their own blinders on. But it's arguably safer.
Of course, if you're reading this, you're probably not inclined to blindly trust Wall Street anyway. But you also know the majority of people out there do.
And THAT creates a big opportunity for a real estate investor to create a syndication business to offer a new perspective to folks with an over-exposure to Wall Street.
Our point is things are changing … as they always have. And as they do, it creates both chaos and opportunity.
What it does for YOU depends on how you see it … a cliff or a curve … and how well you prepare for it.
We think as the world changes people are going to come home to real assets … and if you're already there, then you'll be ahead of the curve.
Until next time … good investing!
More From The Real Estate Guys™…
The Real Estate Guys™ radio show and podcast provides real estate investing news, education, training, and resources to help real estate investors succeed.
---
Love the show?  Tell the world!  When you promote the show, you help us attract more great guests for 

your

 listening pleasure!
It's no secret the United States has been at odds with both China and Russia lately.
So what?  What does it mean to Main Street entrepreneurs and investors?
Maybe nothing. Or maybe a lot more than you think.
Just a few months ago, Russia dumped a majority of the Treasury holdings.
Three out of the last four months, China has reduced its Treasury holdings.
And now Market Watch reports … 10-year Treasury yield hits 4-month high as bond market sells off …
" … investors fear China … could sell its Treasury holdings to push the U.S.'s borrowings costs higher."
Not TWO days later, Market Watch reports … Mortgage rates jump to four-month high as housing hits a bump. 
That's because, as any credible mortgage professional will tell you, mortgage rates track VERY tightly with 10-year Treasury yields.
So you don't need to be Sherlock Holmes to see …
… there's a direct connection between what Russia and China are doing and YOUR Main Street real estate investing.
But it's bigger than interest rates.  Interest rates are more a reflection of currency and bond markets.
The United States has enjoyed … and some might say abused … a privileged status because of the U.S. dollar's status as the world's reserve currency.
China and Russia have both publicly proclaimed their upset over how the U.S. the dollar system … and they're working to dethrone it.
Some people who are well-qualified to have opinions think …
… there's a HUGE danger to dollar-denominated investors if the dollar LOSES reserve status.
According to Bloomberg, famed billionaire hedge fund manager Ray Dalio spells out America's worst nightmare … warning the U.S. "not to take its reserve currency for granted."
"The idea that the U.S. dollar would lose its status as the world's reserve currency is an existential threat unlike just about any other to the U.S. government and financial markets as a whole."
" … for just about everyone's sake, we should hope that he's wrong."
Last time we looked, hope is not a strategy.
We don't make this stuff up.  We pull it right from the headlines.  In fact, we've been covering it closely for more than five years.
The good news is these things move S-L-O-W-L-Y.  The bad news is these things move S-L-O-W-L-Y.  It's easy to fall asleep at the wheel.
It's also easy to ignore or dismiss the people who keep sounding the alarm.
But if you earn dollars, borrow dollars, measure asset values in dollars, or use credit markets in any way … the future of the dollar impacts YOU.
Most Main Street investors aren't paying any attention at all … 
They don't study history.  They don't recognize the warning signs … even though there are clues in the news every day.
They won't see a dollar crisis coming and won't know what to do if it happens.  It will strike them like a thief in the night.
But it doesn't have to happen.  In fact, the more people who are aware and prepared, the less likely it will happen.  And the less severe it will be if it does.
Of course, warnings are only useful if understood and heeded.
Otherwise, you wake up one day and credit markets seize up … asset prices collapse … and all those TRILLIONS in paper wealth everyone is celebrating is WIPED OUT.
Think about how hard you work and study to create profits in your business and investing.
How much time do you invest in studying how to avoid LOSING it all?
If you're like most investors, it's not very much.
Riding an uptrend is an easy way to FEEL like a genius … but TRUE investing genius is revealed in the BAD times.
Warren Buffet's famous quote sums it up …
"Rule #1:  Don't lose money.  Rule #2:  Remember rule #1." 
Okay, so you've read this far.  Now what?
Well, you probably know we can't possibly give you a useful answer in just a few hundred words.
If you REALLY want to know, you'll need to dig in … and invest some time and money in getting up to speed.
It starts with getting your mind around the situation.
If guys like Ray Dalio are paying attention to the future of the dollar … maybe YOU should too.
When it comes to China and Russia's attack in the dollar, we created a VERY affordable 48-minute video and two downloadable PDFs which many people have found helpful …
Click here for info about The Dollar Under Attack video and two related special reports.
The video features the opening presentation from our 2018 Investor Summit at Sea™ … which kicked off with two full days focused on the Future of Money and Wealth.
Not only has nothing changed since the original presentation, but the news continues to indicate things are picking up speed.
So it's not surprising savvy investors like Ray Dalio are concerned and making contingency plans.
Perhaps you should too.  After all, better to be prepared and not have a dollar crisis than to have a dollar crisis and not be prepared.
Until next time … good investing!
---
More From The Real Estate Guys™…
The Real Estate Guys™ radio show and podcast provides real estate investing news, education, training, and resources to help real estate investors succeed.
---
Love the show?  Tell the world!  When you promote the show, you help us attract more great guests for 

your

 listening pleasure!
Well, that didn't take long…
We recently alluded to the possibility of rising rates…whether the Fed raised them or not.
Then lo and behold, this headline popped up in our news feed:
Treasury Yields, Mortgage Rates Rising at Record Pace
Of course, rates are still crazy low.
But the move is noteworthy… beyond the obvious impact on the cost of the debt we use to acquire real estate and reposition equity.
The REAL Problem with Rising Rates
So what if interest rates rise?
It's complicated, but important. Because the debt markets (bonds and their derivatives) are BY FAR the largest financial markets in the world.
The problem isn't simply borrowing costs. It's what rising rates due to big players' balance sheets… and what that means to Main Street investors.
Famed bond fund manager Ray Dalio recently suggested that just a 1% rate increase could destroy over $2 TRILLION of balance sheet wealth.
In fact, without ANY move from the Fed… $1 TRILLION in wealth disappeared right after the election.
How can this happen? And how does it trickle down to Main Street?
Bond… Licensed to Kill
Remember two basic concepts:
When bond values go down, interest rates go up… and vice versa; and…
When bond values go down, anyone holding bonds as an asset, sees their net worth go down.
The latter is arguably the BIGGEST THREAT to your portfolio… not necessarily because YOU own bonds, but because of how bonds affect the financial system your investments float in.
The Daisy Chain
Many players in the paper markets borrow against their bonds the way you borrow against your real estate.
The loans they take out become their liability just like your mortgage becomes your liability.
But that same loan also becomes the lender's asset, just like your mortgage becomes your lender's asset.
Make sense?
When you get a bunch of players in the market all borrowing against bonds to create new bonds… that the next guy borrows against, you have a daisy chain of counter-party risk. Counter-party risk is when one person's asset is another's liability. If the person owing goes bust, the value of the asset collapses.
Think of a group of mountain climbers all chained together hanging off a cliff. If just ONE person falls, it's a problem for EVERYONE.
Growing Debt Means Rising Prices
All this borrowing creates purchasing power, which pushes asset prices UP.
It's just like when a college student gets a student loan. It pulls their future earnings into the present and bids UP the price of college today.
Debt doesn't make things cheaper. It makes them more expensive.
As these bonds and derivatives (debt) are created, the excess purchasing power has been recycled into even more bonds and derivatives in a vicious cycle of exploding debt.
Observers are watching consumer price inflation (CPI) and conclude "inflation is stubbornly low".
Maybe consumer inflation hasn't happened…yet. But bond price inflation sure has.
Rates Went Down, Down, Down and the Bonds Went Higher
Because as debt begat debt begat debt, all that purchasing power bid UP the price of bonds, driving yields (interest rates) DOWN.
But after going down for over three decades, interest rates have hit "the zero bound".
In fact, in several countries, bonds have been bid up into negative yields… for the first time in history.
Seems like rates don't have much of anywhere to go but up… which means bond prices don't have much of anywhere to go but DOWN.
This is where it gets messy…
I Owe You, You Owe Me, We Owe Them and We're in Debt Together
Congratulations. You're really a hardcore newsletter reader. Thanks for getting this far.
Because here's the TICKING TIME BOMB in the financial system…
If rates go up or bond prices go down, then the daisy chain of counter-party risk starts to implode across the too-big-to-fail players' balance sheets… taking asset prices with it.
Read that again and be sure you're tracking.
Because here's the fuse…
Your Margin's Calling
When a bond pledged as collateral in these paper derivative markets falls too far, the borrower gets a margin call.
So the borrower needs to put up cash or risk having the collateral (their bonds) sold into a falling market.
This puts a nasty dent in the borrower's balance sheet.
If this only happens to one player, no big deal. But remember, all these players are daisy chained together.
Call the Doctor… I Think I'm Gonna Crash
When bonds fall, everyone margined needs to come up with cash fast to meet their margin calls.
Wide scale margin calls suck cash out of the system. Lots of it. Economic activity slows way down.
For players who aren't sitting on enough cash to make their margin calls, they'll need to sell assets into an already falling market. This is like pouring gasoline on a fire.
That's because if everyone is short of cash, who can buy the assets?
If the cash crisis is bad enough, the markets go "no bid" and prices fall faster and farther which compounds the problem.
All the daisy chained balance sheets start to implode… pulling the next one with them into a black hole.
Bad scene. This is what happened in 2008.
Is the REAL Crash Still Yet to Come?
Money manager, best-selling author, financial pundit and Summit at Sea™ faculty member Peter Schiff, predicted the 2008 disaster in his 2006 best-selling book Crash Proof.
Peter says none of the fundamental problems which caused the 2008 crisis have been fixed. In fact, Peter says, they've gotten worse… and The Real Crash is yet to come.
Last time, central banks printed TRILLIONS to buy the "toxic assets"… putting a bid in a no-bid market. This stopped the free fall.
But that exploded the Fed's balance sheet from around $800 billion to nearly $5 trillion, where it is today.
Smart guys like Peter Schiff and Jim Rickards don't think the Fed can do it again without destroying the dollar and causing hyper-inflation. That's why on our last Summit at Sea™, both advised our Summiteers to hold some gold.
The Role of Real Estate in a Safe Haven Portfolio
You've read ALL this way… so before you go full fetal… remember GREAT FORTUNES were made in the wake of the crash.
Properly structured and liquid investors went on the shopping spree of a lifetime.
Income producing real estate is arguably one of the BEST havens in ANY storm. We're planning a future episode to discuss this very topic.
A New Sheriff In Town
Headlines are currently dominated by all things political. It's tempting to get caught up in that. Be careful.
While the U.S. switches out the Presidency, we choose to focus on things we can control. Like our own education for effective action.
The moral of this story?
Study. Network and converse with smart people. Be proactive with your portfolio.
We say "Plan and Do" is better than "Wait and See."
Until next time,
Good Investing!
More From The Real Estate Guys™…
The Real Estate Guys™ radio show and podcast provides real estate investing news, education, training and resources to help real estate investors succeed.