Late filers in the U.S. just got finished assessing last year's tax damages.  For some, it was a pre-Halloween shocker.
Fortunately, there's still some time left in the current year to make some smart moves and take advantage of some of the most generous tax breaks available to investors …
First, consider setting up a Qualified Retirement Plan.  Even if you don't fund it until next year, you'll need it in place by end of year or you lose the option.
Be aware that not all retirement plans are created equal.  In fact, there's one specific plan that can 10x your tax savings! 
Of course, there's a lot to consider when deciding how a QRP makes sense for you. 
That's why we asked tax strategist CPA Tom Wheelwright and QRP expert Damion Lupo to get on a video conference with us to talk through the pros and cons. 
One thing we'll talk about FOR SURE … is how to avoid the most dangerous and expensive mistake many real estate investors make with their retirement accounts. 
That ALONE makes it worth the time.  Plus, it's free. It's informative. And nothing's for sale.  
So click here now to register for The Tax Truth About Real Estate Investing with Retirement Accounts featuring Tom Wheelwright and Damion Lupo. 
But wait, there's more!  And that's not hype …
Another great opportunity for a HUGE current-year tax break comes from investing in oil and gas.
We know.  Energy isn't REALLY real estate … but it comes out of the ground, provides BIG tax breaks and passive income.  So it has a lot to offer real estate investors. 
Robert Kiyosaki first exposed us to the idea of using oil and gas for tax breaks.   
Since then, we've invited long-time oilman Bob Burr to join us aboard the Investor Summit at Sea™ to teach us about oil and gas investing. 
Bob's always a BIG hit.  We learn a lot. And we're happy to say, Bob will be back for our next Summit.
But you don't need to wait to have Bob explain oil investing.  You can click here now to listen to our recent interview with Bob Burr. 
Of course, today's topic is taxes … and while most real estate investors understand depreciation when it comes to buildings, most don't understand it when it comes to energy.
So we asked Bob and his team put together a short video to help you understand the terrific tax benefits of energy sector investing.  Click here now to request free access.
Last but not least on our list of year-end tax saving opportunities is … buy an investment property!
After all, investment real estate offers some of the best tax breaks available. 
As CPA Tom Wheelwright explains in this fantastic Investor Summit at Sea™ presentation … the current tax law's bonus depreciation provides HUGE tax benefits. 
Of course, you should never let the tax-tail wag the investment-dog.  Do your homework and be sure to pick a strong market and a great team.  
But accelerated depreciation schedules can make even a late addition to your property portfolio a big-time contributor to your tax-saving strategy.
So there you go … some great ideas about how YOU might save BIG on your 2019 tax bill.  Sure, it takes some effort, but the return on time could be HUGE!
Keep in mind … we're The Real Estate Guys™ and NOT the Tax Guys.  So be sure to work with your own qualified tax advisor to figure out what makes sense for you.
And if you need help finding a brilliant CPA who's well-versed in how to get maximum tax benefits out of your investments click here to connect with Tom Wheelwright. 
Happy Tax Planning! 
We're still just a little more than a week removed from a mind-blowing 9-day mind-meld with brilliant thought leaders, niche experts, and seasoned investors and entrepreneurs …
… so we've been busy catching up on the news and looking at the world through our freshly expanded paradigms.
There are two things bouncing around our brains we think are important, but few real estate investors are paying attention to …
Gold and oil.
Sure, both these "commodities" fit well with real estate in a strategic real asset portfolio.  And if you're not sure how all that works, you can start with these past podcasts about gold and oil.
But bigger picture, both gold and oil probably drive more of geo-politics than most casual observers realize … and both are quasi-proxies for the dollar.
In other words, when you understand what's happening with gold and oil, you have insights into the future of the dollar … and some of the things governments are doing to either defend dollar dominance … or break free from it.
Of course, if you earn, invest, borrow, or denominate wealth in dollars, the future of the dollar should be of great interest to you … even if you think of the dollar as being as permanent and reliable as air (it's not).
As real estate investors, our primary interests (besides occupancy and cash flow) are demographics, migration trends, local economic strength, interest rates, taxes, and the supply and demand dynamics in our local market.
But all of that sits on the foundation of a functional financial system with two primary components … credit and currency.  Gold and oil provide insight into both.
Oil is important at both the macro and the micro level.
In the macro, it takes energy to drive economic activity.  When energy's expensive, it drives up the costs of everything and is a drag on economic activity.
At the micro level, high dollar-denominated oil prices drive up the cost of living for your dollar-denominated tenants.
But for metros where oil is big business, oil also means local jobs.  Remember, Texas and its robust energy sector were the primary driving force for U.S. job creation coming out of the 2008 recession.
Investors who realized this (like our pal Kenny McElroy) strategically invested in those markets while most people were hiding under the sheets.
So whether or not you're interested in oil as a direct investment, paying attention to the oil business can be a great way to pick markets likely to hold up well if oil prices rise.
Oil also has a potential impact on credit markets and interest rates.  Billions of dollars of debt has been created to fund shale oil production.
If oil prices drop, it both undermines the ability of regional oil economies to grow … but also for those employers to service their debt.
In the macro, if a big chunk of the debt goes rotten, credit markets could tighten.  Think about what happened in 2008 when sub-prime mortgage debt went bad.
So again, whether you're an oil investor or not, the oil industry has a direct impact on your real estate investing.
Watching oil helps you see what's coming sooner … so you have time to position yourself to capture opportunity and mitigate risk.
Of course, the good news and bad news about real estate is it moves slowly.
So while you have plenty of time to be proactive IF you're paying attention, it's really hard to act fast if you're not.  That's why we pay attention.
What about gold?
On the macro level, gold is a good gauge of how the world feels about U.S. Treasuries and the dollar.
When things get choppy in stocks, paper investors worldwide tend to flee into Treasuries for safety.  After all, Treasuries are backed up by the Fed's printing press.
Of course, what does the Fed print?  U.S. dollars.
But to quote Watto from Star Wars – The Phantom Menace … 
"Republic credits are no good here.  I need something more … real."
That is, when investors worldwide are looking for safety … and they don't trust the paper … they go into gold.
So what does that mean to real estate investors?
Remember, mortgage rates and availability derive from healthy bond markets … most notably, U.S. Treasuries.
The 2008 Great Financial Crisis had its genesis in a broken bond market … mortgage-backed-securities.  When those went bad, frightened investors worldwide piled into Treasuries … and rates fell.
But what happens if investors worldwide don't trust Treasuries?
You don't have to wonder.  China came out in 2009 and scolded Uncle Sam about the size of the deficit and all the dollar printing doing on.
Why did it bother them? Because they own TRILLIONS in U.S. bonds.  They don't want to get paid back in diluted dollars.
But Uncle Sam's debt, deficits, and printing have BALLOONED since then.
So it's no surprise that China … along with Russia and several other countries … have been diligently accumulating and repatriating gold.
They're getting out of dollars and Treasuries to do it.  And who can blame them?
Paper money has an atrocious long-term record as a store of wealth …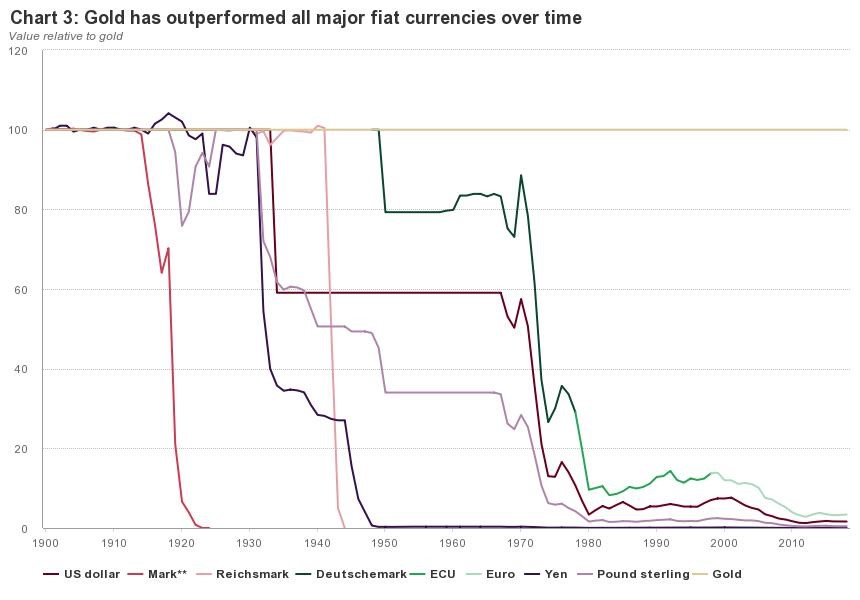 Source:  World Gold Council 
Consider this when you think about where you're storing YOUR long-term liquid wealth.
Meanwhile, there's just a little more to the developing story of gold … and the story behind the story.  It's a little complicated, but interesting and noteworthy.
After the 2008 crisis, the world's bankers got together in Basel, Switzerland to come up with voluntary rules to prevent another financial crisis.  The agreement is called the Basel Accord.
A provision in the agreement, known as Basel III (the agreement's rolled out in phases) allows financial institutions to consider gold "Tier 1" capital.  So adding gold is supposed to make banks more liquid and stable.
This is a bit of a promotion for gold.  Some observers think this means demand for gold will increase, but we're not smart enough to have an opinion on that.
But there are a couple of things we are thinking about …
Perhaps most obviously, international bankers apparently consider gold more valuable than simply a "barbarous relic" with no place in a modern monetary system.
Keep that in mind when you hear people criticize the placement of gold in a portfolio. If gold can make a bank more stable and liquid, can't it do the same for you?
To be clear, we're not fans of gold as an investment.  It's just an alternative to cash … a way to store long-term liquidity while hedging against a declining dollar and bank counter-party risk.
But the more interesting aspect of gold's now elevated role in bolstering the banking system is why it's necessary in the first place.
Is it because the banking system is still fragile and in need of support?  Is it because the world needs more leverage to expand … and so more collateral to lever?  Why not just use Treasuries?
We don't know yet.  But we'll be checking in with our big-brained gold experts to see what they think.
Meanwhile, we encourage you to think outside both the real estate and mainstream financial media boxes.  It seems like oil and gold might be trying to tell us something.
Are you listening?
Until next time … good investing!
More From The Real Estate Guys™…
The Real Estate Guys™ radio show and podcast provides real estate investing news, education, training, and resources to help real estate investors succeed.
---
Love the show?  Tell the world!  When you promote the show, you help us attract more great guests for 

your

 listening pleasure!
No doubt you've heard Facebook's stock face-planted recently. But just in case, here's the whole gory story in just three headlines over five days …
Facebook stock hits record high ahead of earnings – MarketWatch 7/25/18
"Investors … continue to shrug off … gaffes … with privacy and security … Chief Executive Mark Zuckerberg … said … the company has not seen an impact on the company's top line."
Facebook's stock market decline is the largest one-day drop in US history
– The Verge 7/26/18
"Facebook's market capitalization lost $120 billion in 24 hours."
Facebook's stock set to enter bear-market territory after third straight decline – MarketWatch 7/30/18
"The stock has now fallen 22% from its record close … on July 25."
Of course, if you're a real estate investor this may seem like only a moderately interesting side story buried in all the news flying across your screen.
And maybe that's all it is.
Then again, maybe there are some things to be gleaned from this epic implosion … even for real estate investors.
Lesson 1: Just because everyone else is … doesn't mean YOU should
Your mom probably taught you that. But it's good investing advice too. It's never smart to be late to an equity party … or late leaving.
The so-called FAANG stocks (Facebook, Apple, Amazon, Netflix and Google) are the "must have" stocks for … just about EVERYONE.
The problem is popular assets often get bid up well past their fundamental value … as speculators jump in hoping to ride the upward trend for awhile …
… and hoping to be fast enough to get out before the trend turns.
Of course, hope isn't a very good investing strategy.
Lesson 2: Don't ignore problems just to keep hope alive
Notice the quote about investors continuing to shrug off bad news … ignoring the obviously developing problems at Facebook.
So when Zuckerberg comes out right before the bad news … even as Facebook's stock was heading to a record HIGH … and says the problems aren't affecting the top line …
… investors apparently chose to believe him, … and not heed the clues in the news that clearly showed Facebook was headed for stormy seas.
Now, investors are suing Facebook and Zuckerberg for misleading them.
But investors should also look at the big picture, and consider the motives of these who claim as is well.
Remember this classic assurance from the world's foremost banker?
"Importantly, we see no serious broader spillover to banks or thrift institutions from the problems in the subprime market."
– Federal Reserve Chairman Ben Bernanke on May 17, 2007
Just a year later the financial system all but imploded.  But the danger signs were there …
Peter Schiff and Robert Kiyosaki were warning people. Most didn't listen.
We didn't. But you can be SURE we listen today.
Lesson 3: Momentum is a condiment … not a meal
With real estate, sustainable profit is all about the income.
Sure, it's great when things get hot and people want to pay MORE for the SAME income.  But at some point, the numbers don't make sense.
You can bad fundamentals and invest primarily because "it's going up." But when momentum fades, prices snap back to fundamentals.
If you're on the wrong end of it, it's painful.
Of course, if you see it coming, you can cash out via refinance or sale, and store up some dry powder for the soon-to-be-coming sale.
Lesson 4: Trends and indexes are interesting, but the deal's what's real
We have a big, diverse audience … so we talk about big picture stuff. It's important to see the big picture.
After all, every asset you own is floating in a big sloshing economic sea.
If you're not aware of weather patterns and watching the horizon, you might not see storm clouds and rough waters forming.
But investors make money in EVERY kind of economic environment, so it's not the conditions which dictate YOUR success or failure.
It's your attention to being sure each individual deal YOU do makes sense.
That means the right market, product type, neighborhood, financing structure, and management team.
Keep the deal real … and have plans for what you'd do in a variety of economic situations …
… so when conditions change you're not caught unaware and unprepared.
"The time to repair the roof is when the sun is shining."
– John F. Kennedy
Lesson 5: Train wrecks in stocks can be tee-up for real estate
This is our favorite.
It's not that we take joy when the stock market reveals its true character … but we know it's a wake-up-and-smell-the-coffee moment for many Main Street investors.
As our friends Chris Martenson and Adam Taggart recently pointed out …
… if you take the FAANG stocks out of the stock indexes, the highly-touted stock index returns would have been NEGATIVE.
It's hard to diversify when you you're exposed to the hot stocks everyone's piled into … directly or indirectly.
So as Main Street investors come to suspect the disproportionate influence just a few arguably overbought stocks have on their TOTAL net worth and retirement dreams …
… history says people's hearts turn home to an investment type they instinctively understand and trust. Real estate.
So for those raising money from private investors to go do more and bigger real estate deals, a stock market scare can make it easier for your prospects to appreciate what you're offering them.
Lesson 6: Do the math and the math will tell you what to do
Very few paper asset investors we've ever met actually do the math.
They either buy index funds based on trends and history, and don't realize most are exposed to the same small group of hot stock everyone owns …
… or they buy stocks based on a hot tip, a gut feeling, or a recommendation from someone they think is smarter than they are.
But real estate math is SO simple to understand and explain.
And when you can quickly show a Main Street paper investor how a 15-20% annualized long-term return on investment real estate is quite realistic … with very moderate risk …
… real estate is the CLEAR winner.
Even a modest 3% per year price appreciation on 20% down payment (5:1 leverage) is 15% average annual growth rate.
Add to that another 2% or so a year in amortization … paying down the loan using the rental income … you're up to about 17% annualized equity growth.
Toss in another modest 3-5% cash-on-cash and some tax benefits and you're pushing 20% annualized total return pretty fast.
And that's just bread-and-butter buy-and-hold rental property.
There are all kinds of specialty niches and value-add plays which allow active investors to goose returns …
… or for a syndicator to put a lot of meat on the bone for their passive investors … and still take a piece for doing the work.
Lesson 7: Monitor your portfolio for weak links and over-exposure
Lots of paper investors who didn't even know they were exposed to Facebook are finding out the hard way …
… just like when we didn't realize our whole investing and business model depended on healthy credit markets.
So be aware …
When you're overly exposed to a critical factor like interest rates, credit markets, a tax law, a specific industry or employer, or even a currency or financial system …
… you run the risk that a single unexpected event can take a BIG bite out of your assets.
And while you might not be able to fix everything right away, the sooner you're aware of the risks, the sooner you can start preparing to mitigate them.
Until next time … good investing!
---
More From The Real Estate Guys™…
The Real Estate Guys™ radio show and podcast provides real estate investing news, education, training, and resources to help real estate investors succeed.
We've been around long enough to see a lot of things come and go … politicians, economic theory … business, social, and investing fads … movements of all kinds …
And the world continues to spin … people work and consume … innovators create … businesses produce … and life goes on.
That's because there's one thing underpinning all of it …
People.
And as long as there are people, there will be an economy … and opportunities to grow and produce wealth by serving their needs.
Sure, when times are tough, it's harder.  Not every business or industry survives. And it's never a level playing field, so get over it.
The rewards go to the people who are best informed, best connected, and most willing to trust their own judgment and act when others hesitate.
One of the keys to success is anticipating what large sub-groups of people are going to want and need … and getting in position early to meet those needs.
Some uber-smart people like Steve Jobs have a nearly superhuman ability to anticipate future needs, create cutting edge products, and literally invent entirely new industries.
We're nowhere near that smart.
That's why we're just real estate guys and not tech guys.  We're more like Forrest Gump than Steve Jobs, Mark Zuckerberg, or Jeff Bezos.
But the right real estate is the perfect wealth building vehicle for average people like us.  It's much more common sense than genius vision.
And real estate investing is primarily based on a very basic understanding of demographics … with a dash or two of economics.
Anyone with even a cursory interest in economics has heard of the baby boomers.  This is the ginormous group of people born between 1946 and 1964.
As the boomers moved through the cycles of life, the businesses which served their needs also BOOMED.  And it's not over yet.
But as you can tell from their birthdates, the boomers are a little long in the tooth.  It's no longer rock n' roll, muscle cars, starter-homes, or mini-vans.
Today, boomers are driving wealth management, healthcare, and leisure industries, to name a few.
So naturally, there's a lot of opportunity in understanding the boomer demographic … and positioning yourself to profit from meeting their current and coming needs.
So here are some ideas for investors who want to ride what's left of the boomer wave for the next couple of decades … 
Senior Housing
Obviously, people need places to live.  But as people age, their needs for housing change.  And even in the senior housing niche, there are different sub-sectors to consider.
Long-time listeners know one of our favorite sub-niches in senior housing is residential assisted living.  It's a space that's gaining attention, but still has a LOT of opportunity ahead.
In fact, we're excited to see commercial real estate consulting firm Jones, Lang and LaSalle (JLL) just launched a semi-annual report on senior housing.
They're responding to growing investor interest in this asset class.
One of the conclusions of their inaugural survey is "the most desirable sub-sector is … independent and assisted living …"
One of our favorite features of this niche is it's not a fad or discretionary expense.  No matter what happens, people will make caring for the elderly a top priority … which means cash flowing your way.
Thanks to our good friend (and Summit at Sea™ faculty member) Gene Guarino for introducing us to this exciting and profitable niche.
Vacation and Leisure
To no surprise, each year at our annual goal setting workshop we find many people have dreams of traveling and vacationing in their retirement.
Boomers are no different … except they're retiring right NOW.  AARP's 2018 Travel Trends report says …
"The percentage of boomers saying they travel to relax and rejuvenate jumped from 38% to 49%."
"Forty-seven percent plan to travel domestically and internationally.  Top choices for going abroad: the Caribbean/Latin America and Europe."
"Sixty-two percent of boomers stay in hotels or motels … over staying in private homes … they prefer the amenities, like concierge and room service, offered at a hotel."
Perhaps obviously, resort properties are another effective way to earn rents from affluent tenants … and a great way to have renters pay for YOUR vacation home.
Best of all, because the tenants aren't in long-term leases, you can enjoy your beautiful property when it isn't rented out.  You've probably never thought that about your C-class apartment building. 😉
Of course, you need to get the market right, especially when talking about Latin America and the Caribbean.
It's no secret we've been … and continue to be … enamored of Belize, and the island of Ambergris Caye in particular.
There are lots of reasons why we love Belize, which we discuss on our field trips, but important factors in picking any resort property market are …
supply and demand dynamic
price to rental income ratios
friendliness to foreign ownership (if non-domestic)
great property management
ease of access (plane flights)
safety
When you get the market and property right, resort property is a really fun and profitable niche.
Syndication
Another of our favorite topics is syndication … for good reason.
More than $30 TRILLION in wealth controlled by boomers.  And there's a HUGE opportunity to help them manage it.
And one of the the biggest need for boomers is to protect their wealth while generating income to live on.
But even with recent increases in interest rates, yields on bank deposits are pathetically low.
And in a rising rate world, bonds can be tricky … because each increase in rates tomorrow means the bonds you buy today lose principal value.
The obvious answer is income property.
The yields are better.  Real estate hedges against inflation. Even prudent use of debt creates very attractive equity growth rates.
The problem is real estate investing is work most boomers don't want to do.  But that's where YOU can help … and create a profitable business for yourself
Demographics Trumps Politics and Financial Engineering
While there are certainly some VERY significant dynamics occurring which may dramatically impact the future of money and wealth (things you should absolutely be paying attention to) …
Ultimately, the basic needs and desires of people drive economic activity and opportunity much more profoundly than anything politicians and bankers do.
The bottom line is we think investors who own properties and businesses which serve basic human needs will be best positioned to survive and thrive in virtually any economic environment.
Until next time … good investing!
---
More From The Real Estate Guys™…
The Real Estate Guys™ radio show and podcast provides real estate investing news, education, training, and resources to help real estate investors succeed.
It's been said, "The devil's in the details."  
This is certainly true when it comes to buying real estate…even unimproved real estate.  After all, there's so much that the naked and untrained eye just can't see, which is why property inspections are so important.
In this episode, we take a look at some of the myriad of property inspections available to help investors uncover hidden problems, avoid unexpected expenses and gain leverage in negotiations.
---
The Real Estate Guys™ radio show and podcast provides real estate investing news, education, training and resources that help real estate investors succeed.
---
Inspections are a very important part of real estate investing.
It's just smart to have a trained expert objectively evaluate the condition of all components of a property so you don't end up walking blindly into a costly repair or remediation.
In The Real Estate Guys™ radio show studio B unraveling the mystery of property inspections…
Your ace detective of discussion, Robert "Sherlock" Helms
His joker sidekick, Russell "Watson-of-a-Gun" Gray
Property inspections is a HUGE topic.  And because it's far too technical and time consuming to do a comprehensive explanation of all of the many inspections available, it's important to start out with some essential principles.
Property Inspections are Cheap Insurance
Every real estate transaction has a LONG list of various and sundry expenses.  In your zeal to reduce expenses and maximize profits, it's easy to skip an inspection or two.
Bad idea.
You only need to miss ONE major thing…or even a minor one…to see all that "savings" just disappear.
With that said…
Only Get Inspections on What You Plan to Keep
There's no point to paying for structural inspections on a structure you plan to tear down or a roof you plan to replace.  Duh.
Attend the Inspections if You Can
Even though you can and SHOULD read the inspection reports when you receive them, they'll mean a lot more if you're actually present when the inspection takes place.  This way, you can see things in person and ask questions in real time.
Hire QUALITY Inspectors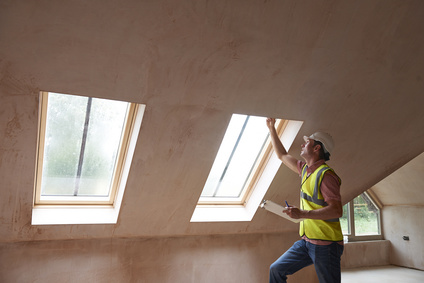 Like any profession, you'll find dedicated, competent, diligent providers.  And you'll find those who are lazy, incompetent and inexperienced.
Take a guess which one's cheaper.  Take another guess about which one costs more.  Now guess which ones you should hire.
Duh.
Inspect the Visible and the Invisible
Even novice investors can understand inspecting the roof and physical structure.  But don't forget things like title…and sometimes the soil.
Sometimes there are things lurking underground or behind the walls, which are literally toxic…and VERY expensive to fix.
Sometimes there are easements and restrictions which can affect your plans…and the value.
Use Protection
Using professional representation can be a great way to have another set of experienced eyes looking over everything.
Sometimes investors try to "save" commissions (which are paid by the seller anyway) by representing themselves or using a friend or family member who happens to have a real estate license, but no substantial relevant experience.
We think it's just smart to use a real estate agent who is experienced in the type of property you are buying.  Someone who's been involved in many similar transactions will often think of things you won't.  And they'll have a better idea about what kind of concessions are reasonable in a given market when something is discovered which necessitates a renegotiation ("re-trade").
Order Your Inspections
For newbie investors, a property can seem like a complex creature.  In reality, a property is a whole lot less complex than your car or body.
A piece of dirt with a physical structure on it is simply an assembled combination of easy to understand components.  The idea of property inspections is simply to discover the actual condition of each of these components.
So think about it from the ground up…
The dirt – title report, environmental report (usually commercial)
The infrastructure – sewer, septic
The structure – foundation, structure (termite), electrical, appliances, HVAC, plumbing, roof
Structural toxins – lead (paint), asbestos (ceiling, insulation), mold
Remember…Knowledge is Power
An accurate assessment of the property's condition is essential to putting together a budget for Cap Ex (capital expenditures, i.e., initial fix up) and operating budget (reserves, contingency).
But in cases where defects aren't known or properly disclosed by the seller and therefore not built into the pricing, your property inspections provide some leverage in renegotiating the deal.
The idea is that the price offered was offered based on what was known about the property.  When something major comes up, it's reasonable to ask for adjustments.  It doesn't mean you'll get them, but you definitely won't if you don't ask.
With that said…
Don't Major in the Minors
No one buying a "used" property should expect it to be perfect.  There will be a certain amount of wear and tear…aka deferred maintenance.
So when you craft your offer, you should already have that built into your price.
And if you find something in your inspections which you didn't expect, you need to decide if it's worth potentially blowing the deal up over.  That is, you should ask yourself, "If the seller refuses to fix this, then am I willing to walk away?"
If not, then think twice about asking for a concession.  ESPECIALLY if the market is red-hot and the seller's holding back up offers.
Avoid Seller Surprises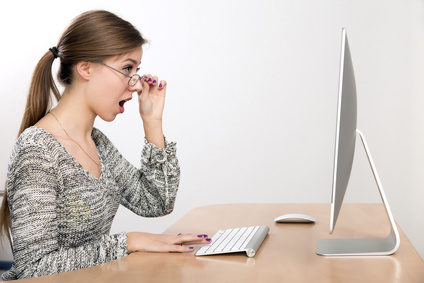 Up to now, we've focused on this whole issue from the BUYER's perspective.  But what about the SELLER?
We think it's smart for a seller to order up most of the major inspections BEFORE putting the property on the market.  This way, you know what the buyer is likely to find.  And you can price your property accordingly or budget for concessions you'll need to make in a re-trade (re-negotiation).
Sure, this adds some extra expense.  And the buyer's probably going to want to order their own inspections anyway.  So why bother?
First, as noted, this allows you to price your offer and/or adjust your own expectations for net cash.  No point making big plans for an amount of net proceeds you're not going to get.
Also, if the buyer's inspections show more problems than your inspections, you'll already have a second opinion.
Plus, having the inspections sets a professional and honest tone for the transaction.  It builds trust versus suspicion.  This good will is very handy for any back and forth that might occur during the transaction.
Do Ask, Do Tell
Keep in mind that once you know about something "material", as a seller in virtually all jurisdictions (in the U.S.), you're required to disclose.  Omitting a material fact is akin to misrepresentation.
Now if you're a sneaky character, you may think it better NOT to know, so you're under no obligation to disclose.  After all, you can only disclose things you know…or where the law deems that you have SHOULD know.
BUT…if the buyer is going to order inspections and find things out, they'll probably tell you when they start bargaining.  So you're probably going to find out anyway.  And then if the first offer falls apart, you'll have to disclose to every subsequent buyer anyway.
So we think it just makes sense to find out early, correct what makes sense BEFORE you market the property, price your property appropriately for its true condition, then disclose everything.
Ghosts of Transactions Past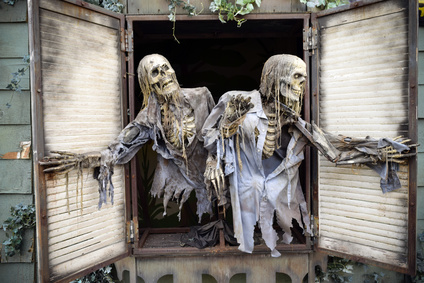 Even if you "get away" with selling a property with a major undisclosed problem, a duped and angry buyer may decide you cheated him…and come back to unwind the transaction or sue for damages.  Who needs that?
Worse, if you're active in the market, you don't want to be known as "that" guy…the one who tries to cheat buyers.
It Pays to Be a Pro
We think it's better to be a pro.  So whether buying or selling, be sure you get quality property inspections from qualified providers, and use them to negotiate a deal that is fair to both sides.  You may pay a little more or net a little less, but you'll sleep better at night…and you'll build a better reputation.
Plus, when word gets out that you're a straight shooter, market participants may give you preference when it comes to bringing you deals or buying your inventory.  And that can be worth a LOT.
---
Listen Now:
The Real Estate Guys™ radio show and podcast provides real estate investing news, education, training and resources that help real estate investors succeed.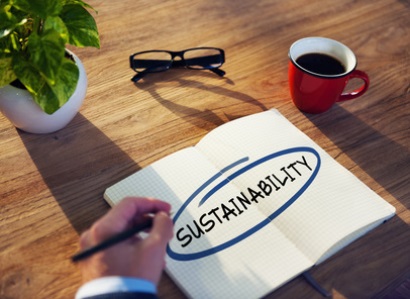 When it comes to cash flow from real estate, we LOVE "sustainable".  There's nothing worse than vacancy and turnover to ruin your income stream.
Of course, your income comes from tenants.  And if the cost of living (food, gas, healthcare) is going up faster than their wages, it puts pressure on your tenants' ability to pay rent.
If it goes on too long, it becomes unsustainable…and that's bad…for both your tenant and for you.
Happily, there's usually a solution to most of our investing dilemmas.
What if your tenants actually benefited from inflation?  And once planted, tended to stay in place for a very long time?
That's the topic of this episode of The Real Estate Guys™ radio show.
Serving up a hot cup of conversation this week:
Your connoisseur of conversation, host Robert Helms
His peon of palaver, co-host Russell Gray
International entrepreneur and investor, special guest David Sewell
Investing 101 says if you buy what everyone else is buying when they are buying it, you're going to pay more…which potentially lessens your returns.
It doesn't mean you can't make money.  And the opportunity window isn't an on/off switch.  There are shades of grey.
As you may recall, demand for real estate slowed, then temporarily died as we entered the Great Recession.
As we've come out of the Great Recession, demand for real estate has gradually grown.  And with that growth, it's been harder (not impossible) to find the same quantity and quality of deals.
Turnkey operators we talk to tell us their margins are shrinking and it takes more offers to land a property.  Simply stated, it's more competitive.
Of course, right now it's still worth doing in many markets…especially where you have properties available at or below replacement costs, relative affordability, low interest rates, and great property management.
With all that said, another tenet of investing is to look for value before others see it.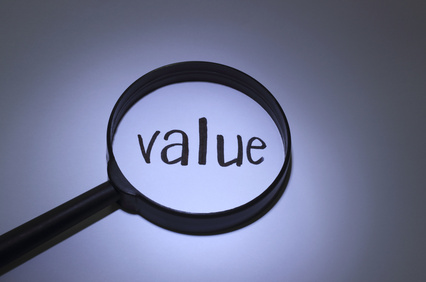 When the real estate market was crashing in 2008-10, our friend and Summit at Sea faculty member Ken McElroy (Robert Kiyosaki's Rich Dad Real Estate Advisor) was on a shopping spree.
During that window of opportunity, he acquired over $300 million of under-performing apartment buildings.  He didn't have a lot of competition, so the price was right.  And he had the capital and operational savvy to immediately improve financial performance.
So Ken and his investors did very well by buying undervalued assets before they were popular.
If course, now in 2014, apartment cap rates (operating cash flow in purchase price) are lower because apartments become popular and more investors started competing for them…driving prices up.
It's a simple concept, but it still amazes us how many people like to wait to buy at the top…all the while ignoring alternative markets and product types that haven't yet attracted mainstream interest.
That's a big introduction to tee up our conversation with David Sewell.
David is a Canadian native, who has been living in Latin America for the last 25 years.  A former Canadian naval officer, David has been around enough of the world to recognize opportunity when he sees it.
In this case, he's discovered an income producing real estate asset class that's under-performing.   And just like Ken McElroy, he's found that by adding capital and operational savvy, there's money to be made.
Except we're not talking about residential apartments.  We're talking offshore coffee farms.
We find the premise…stimulating.
And after meeting David a few years back at a conference, we've been staying in touch.  We've been fascinated by farmland investing and how it fits into a real asset investing strategy.
David's business model is simple: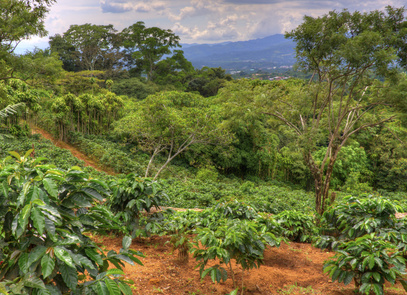 He and his team find and acquire locally owned coffee farms in places renowned for ideal coffee growing conditions.  They subdivide the farmland and sell it off to investors.
A substantial portion of the sales proceeds are used to upgrade the operations and convert the farm from producing lower value commercial coffee to high premium "specialty" coffee.
The idea is to reduce operating expenses, increase volume of production and raise the price per pound of coffee.  When you put that all in the pot and brew it, you get a tasty cash on cash return…without leverage.
Nice.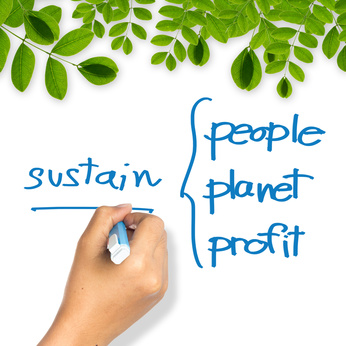 To make it even better, there are some distinct tax and asset protection advantages to owning income producing assets offshore.
And to top it all off, there's a nice social benefit.
When the farm operations rehab is done, the original farm operator makes more money, has better working conditions, enjoys more stability, receives employment benefits and ends up with better skills.
So it's not just the farm being fixed up… and the profit for the investors is more than just money.
Listen Now:
Want more? Sign up for The Real Estate Guys™ free newsletter!
Don't miss an episode of The Real Estate Guys™ radio show!  Subscribe to the free podcast!
Stay connected with The Real Estate Guys™ on Facebook!
The Real Estate Guys™ radio show and podcast provides real estate investing news, education, training and resources that help real estate investors succeed.
What do you think of when you hear "Orlando"?
For old guys like us, we think of tying a yellow ribbon 'round an old oak tree. (Google it if it didn't dawn on you what we're talking about.)  😉
But for most people, Orlando is a one trick mouse.
But there's a bigger story in Orlando that starts with Florida and involves demographics, economics and an appeal that transcends Disneyworld.
To muse on making a Magic Kingdom made up of little green houses for you and me…
Your magic host, Robert Helms
His mouse of a co-host, Russell Gray
Regular contributor and big brain, Ryan Hinricher
The great thing about magic is it often surprises you. And it's almost always astonishing.  So when we heard about what's happening in Florida…and Orlando in particular, we jumped on a jet to go see it ourselves.  It would have been more comfortable to ride inside the plane, but we got there safely.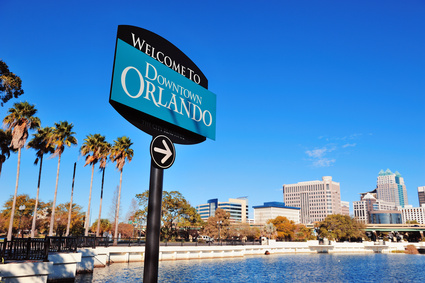 Of course, we never show up in a market without a guide.  And in this case, we knew we were in good hands with Ryan Hinricher.
Ryan's a true blue real estate entrepreneur.  But he also has a Wall Street background (though we don't hold that against him), so he likes to research, analyze and interpret data.
We first met Ryan in Memphis, where he and his partners have been investing for years.  And if you haven't been paying attention to Memphis the last few years, it's been and continues to be one of the great real estate investment markets in the country.
But once the operation in Memphis was up and running, Ryan headed to Orlando because the data said it was poised to become one of the happier places on earth.  At least as far as real estate investing is concerned.
So what's the big deal about Orlando (besides the Mouse)?  We're glad you asked!  And we think you're going to like the answers.
First, it's in Florida.  Yes, it's the same Florida that tanked in the recession, but as often happens… the farther they fall, the higher they bounce.  But we're not talking about real estate prices (though they've been moving up nicely).  We're talking about the critical pillars that make a real estate market work.
Did you know that Florida went from bleeding red ink to a budget surplus in these last few years?  Maybe California and Washington DC should take notes.  In fact, we're told the budget surplus is so big that the government is actually returning a big chunk of it to the taxpayers.  What a concept!
But there's more…
Did you know that the unemployment rate has dropped from the mid-9's (percentage) to the mid-6's.  In fact, in 2013 Florida ranks only behind Texas to be the #2 state for job creation!  Now we like Texas a LOT, but when you've got billions of barrels of gas and oil under the ground, you've got a strong foundation for job creation.  Florida's had to do it the old fashioned way…by attracting people and businesses. Not to say that Texas doesn't, because it's great for business too.
As one of only 7 states with no state income tax, there' an obvious reason for people and businesses to move to Florida.  And they are!  In fact, Orlando is in the top 5 fastest growing cities in terms of population.  And last time we looked, since people generally like to live, work, shop and recreate in real estate…more people is a good thing for the demand for real estate.
And just in case you were worried about how Florida could pay it's bills without an income tax, did we mention they have a big budget surplus?  Hmmmm….Washington DC should definitely be taking notes.
But it isn't just the great climate for business, investment (and weather) that makes Florida popular.
It's location makes it accessible and desirable to both Europe and South America.  And a weak dollar makes U.S. assets seem cheap to foreigners who have a stronger currency.  Plus, even though a lot of people in the U.S. are concerned about the U.S., it's still considered one the safest places to live and invest.  So wealthy foreigners are busily moving money into the U.S., including U.S. real estate.  Florida is definitely a beneficiary of some of that.
Of course, Orlando is a big convention town.  In fact, it's the biggest convention town in the U.S.  So between tourism and conventions, lots of people come to Orlando to visit…in addition to all the people permanently relocating.
We could go on and on (can you tell?)…because there are lots of things to like about Orlando.  But listen in to our interview with Ryan Hinricher and hear it for yourself.  And your reward for reading all the way to the bottom (or listening all the way through the show) is Ryan's free report on Orlando.  Click here to request yours now.
Meanwhile, if you're feeling an urge to investigate Orlando, ask not for whom the bell tinkers.  It tinkers for you.  At least we tink it does.
Listen Now
Want more? Sign up for The Real Estate Guys™ free newsletter
Don't miss an episode of The Real Estate Guys™ radio show! Subscribe to the free podcast
 Stay connected with The Real Estate Guys™ on Facebook!
The Real Estate Guys™ radio show and podcast provides real estate investing news, education, training and resources that help real estate investors succeed. Visit our Feedback page and tell us what you think!
Experts predict prices will either rise or decline.
It's that time of year where we like to take a look at what all of the real estate pundits are predicting for the upcoming year.  Obviously, predicting the future is an inexact science….well, okay.  It's actually not science at all.  More like alchemy.
But it's always interesting to see what some of the more notable people think – and why.  It helps stimulate thought and holds the prognosticators accountable.  Then, this time next year, we can look back and see who got it right – and for the right reasons.
In the stainless steel radio DeLorean for a trip back to the future:
Your host, the Doc Brown of real estate, Robert Helms
Co-host, "Hello? McFly!", Russell Gray
Father time himself, the Godfather of Real Estate, Bob Helms
Listen now!
Don't miss a show – subscribe to the free podcast!
Want More?  Sign up for The Real Estate Guys™ free newsletter!
The Real Estate Guys™ Radio Show podcast provides education, information, training and resources to help investors make money with their real estate investments.
9/13/09 Scottsdale, AZ – Nearly 150 enthusiastic people gathered in Scottsdale for the 2 day Rich Dad Real Estate Summit hosted by best selling author Robert Kiyosaki and conducted by Rich Dad Advisor and real estate entrepreneur Ken McElroy. The Real Estate Guys were on hand to not only observe, but participate in this inaugural boot camp which is dedicated to teaching active and aspiring real estate investors how to succeed in the "new" real estate economy.
The event featured a host of highly qualified experts in various aspects of real estate investment including property management, financing, deal sourcing and analysis, and taxation. The event started at 9 am on Saturday morning and ran well into the evening. We didn't get back to our hotel room (at the very nice Scottsdale Plaza Resort) until close to 9 pm, but even then we weren't done! We had 5 different real life investment deals to review in preparation for the next day when we would divide into team and prepare and present offer letters to the panel.
Though it sounds intense, the Rich Dad team did a great job keeping the energy up with lively music, regular breaks with refreshments provided, and the trademark conversational breaks where we would discuss the topic at hand with other students sitting at our table. Not only did this break up the monotony of lecture, but it really helped reinforce our understanding of the material. Teaching is a very effective learning tool. In fact, when we were talking with Robert Kiyosaki during a recording session on Monday, he said one of the reasons he works so hard teaching is because he learns so much!
In the afternoon of the 2nd day, the crowd was divided into teams and each team was assigned one of the case study properties on which to write a Letter of Intent (LOI). It was like being on The Apprentice! The pressure was mounting to finish the analysis and craft an offer that would be strong enough to win, but without overpaying for the property. As the announcer counted down the time, the tension mounted. People were running to the front of the room to submit their offer before the time ran out!
A representative from each team was called up to sit with their competitors in front of the panel of judges. One by one, each had just 2 minutes to present the offer. Then the panel would begin to question and negotiate. Having been through this process many times ourselves, we can tell you is that very realistic!
There were far more lessons than could ever be contained in this short report, but even with all of the experience we have in the real world of real estate, The Real Estate Guys definitely discovered some new things. Plus, we made lots of new friends!
Overall, we thought it was a great event – well organized, well produced and lots of fun. We can't wait to go to the next one!