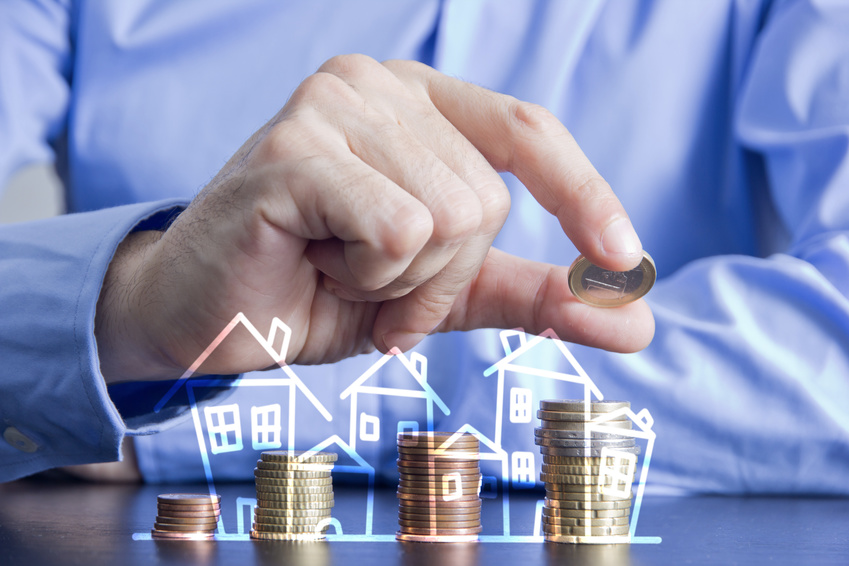 They say the best deals go first … so it is too late in the cycle to find great real estate investment opportunities?
We say the answer is no. 
We're visiting with a multi-market investor who is finding plenty of deals … even this deep into the economic cycle. 
Join us as we push past talk of bubbles and compressed cap rates to uncover deals still up for steals!
In this episode of The Real Estate Guys™ show, hear from:
Your dealing host,

Robert Helms

His reeling co-host,

Russell Gray 

President of ROI Turn Key Properties,

Jared Garfield
---
Listen
---
Subscribe
Broadcasting since 1997 with over 300 episodes on iTunes!
---
Review
When you give us a positive review on iTunes you help us continue to bring you high caliber guests and attract new listeners. It's easy and takes just a minute! (Don't know how? Follow these instructions).
Thanks!
---
The complex market ecosystem
It's not just important what you invest in … but where. 
Markets are different across the world. So, today we're going to focus on studying market trends to find excellent real estate investments. 
There is a lot of talk about "the market cycle." But you see, there's not just one market cycle. And some market cycles run concurrently. Others lag … and some are completely opposite of others. 
The key is to make decisions on where to invest depending on where you think the puck is going. 
Remember that markets are more than just geography. They also take in demographics. 
Economic cycles affect markets too … and they are affected by the business cycle … the ebb and flow of supply and demand. 
It's an extremely complex ecosystem. 
Because real estate moves slowly, you don't day trade. You look out at the horizon and think about the long game. 
There's also a lot you can learn from other people's experiences. There are plenty of resources from people who have been through a market downturn or downward cycle before. 
Just don't forget that in real estate, there is no one great, perfect real estate market. 
The trick is to match a market with your personal investment philosophy … who you are as an investor, what you're trying to accomplish, your goals and dreams. 
Focusing on a handful of markets can make a lot of sense in the long term. 
Our guest is in a lot of markets and does a lot of thinking and research about this very topic … and he is here to talk about some of the markets he likes for investors today. 
Identifying and adapting to markets
Jared Garfield used to go to his grandfather's real estate office, drink soda, and talk real estate. 
"From the time when I was a kid, I wanted to be in real estate and follow in the family business," Jared says. 
But Jared learned from his family's successes and failures … and what he learned was the power of diversification. 
Jared started buying houses in college. He bought foreclosures and flipped them for modest profits. After graduation, he built up a pretty large real estate portfolio. 
But Jared recognized that markets change. A market that is more cash flow oriented becomes more of an appreciation market over time. Dallas, Texas, is the perfect example. 
So, Jared spends a lot of his time watching that evolution and … to the best degree possible … anticipating it. 
"I developed a spreadsheet that analyzes 278 metropolitan statistical areas across the entire country on about 80 different metrics," Jared says. 
Jared incorporated everything from poverty level to crime to test scores to media to affordability … and he looked at appreciation, building permits, job growth, population and more. 
"With that, we've identified some markets where you can really outperform many of the other markets," Jared says. 
Jared also says it is important to think about submarkets. Investors tend to be the first in when there is an opportunity and the first to leave. 
So, Jared likes to look at secondary and tertiary markets. Take Huntsville, Alabama, for example. 
Huntsville is known as the Pentagon of the South. It's home to NASA, Boeing, Lockheed, and Raytheon, and the FBI just moved 4,500 jobs from Langley to Huntsville. 
Jared bought foreclosed houses in C or C+ neighborhoods for $28,000 to $35,000. They put in an average of $30,000 into rehab. Five years later, those homes are selling for about $120,000. 
The cash flow is really good. 
But, Jared says, you have to deploy different strategies at different phases of the cycle. 
Now that Huntsville is no longer an absorption project … it's expansion, full tilt … there is no reason to buy turnkey in C class neighborhoods. Instead, it makes more sense to buy new construction. 
"A market gives you what the market gives you, and you have to decide how to take that and turn it into something that makes sense," Jared says. 
Selecting the right market for you
There's a lot to learn about selecting and profiting in high cash flow markets … that's why Jared has prepared a special report for our listeners. 
In this report, Jared shares how to choose markets … the metrics you should use and how to understand the difference between high cash flow markets and others. 
Jared also shares what things you should watch for in each of his top market picks. 
One of those big factors is the one-horse town. 
A one-horse town doesn't mean small. It could also mean a big town with a very segmented workforce. 
Seattle took a bath when Boeing laid-off workers in 1990. Houston had it rough because it used to be pretty much just oil. You've got to have a diversity of employment and industries. 
"I like to invest in towns that are at least 300,000 in population and have a variety of employment sectors," Jared says. 
With single-family investing, all the data is there for you to pick the right market and get high returns … you just have to know how to look. 
For more tips and experiences from Jared, listen in to the full episode!
More From The Real Estate Guys™…
The Real Estate Guys™ radio show and podcast provides real estate investing news, education, training, and resources to help real estate investors succeed.
---
Love the show?  Tell the world!  When you promote the show, you help us attract more great guests for 

your

 listening pleasure!
Mobile Home Park Investing – Paul Moore
Develop real wealth over generations with smart, creative real estate investments … like mobile home parks!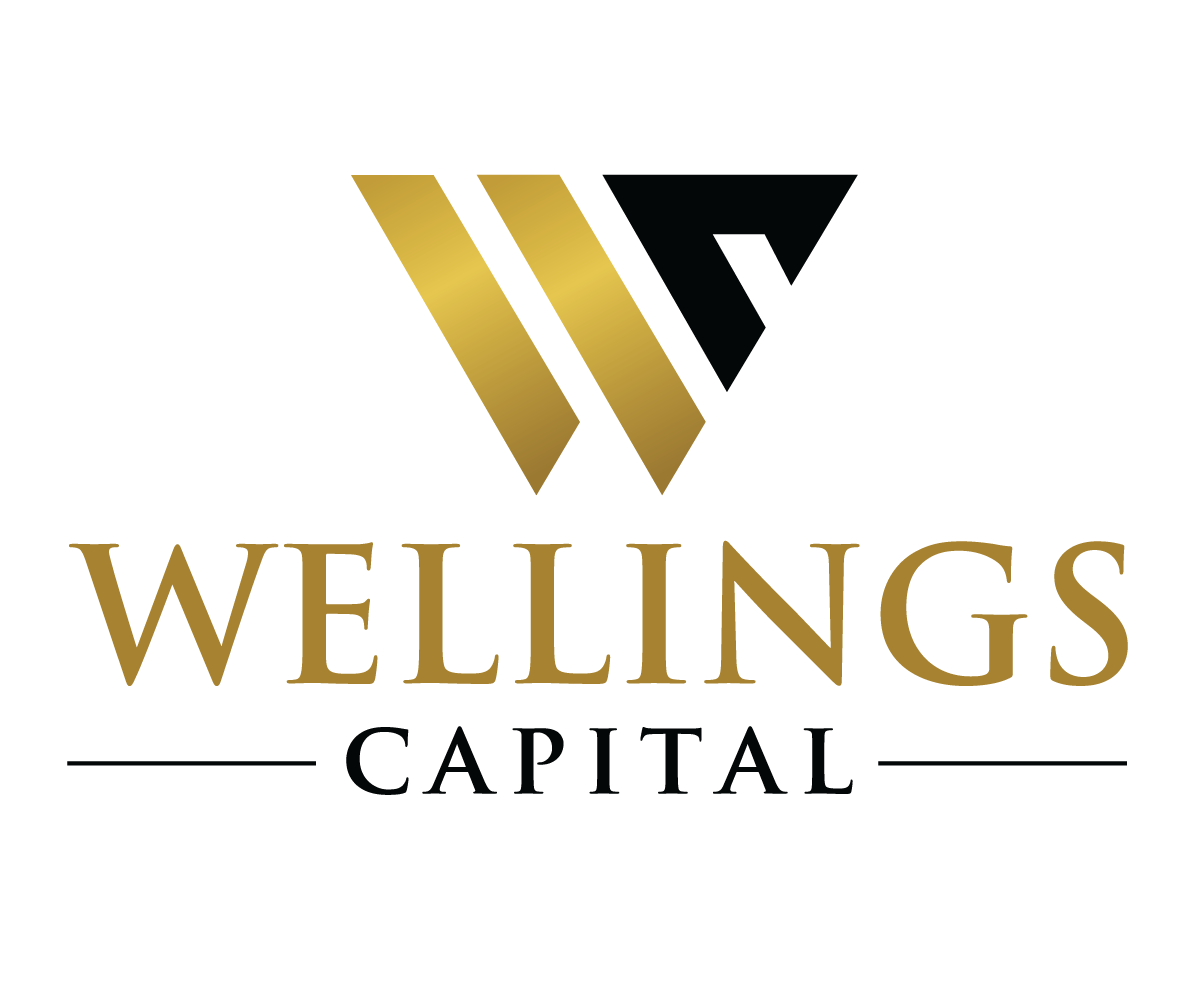 After selling his successful staffing company, Paul Moore entered the real estate sector. Before he knew it, he had completed 85 successful real estate investments and exits. 
Paul also appeared on HGTV, rehabbed and managed dozens of rental properties, developed a waterfront subdivision, and started two booming online real estate marketing firms. 
As managing director of two commercial real estate funds at Wellings Capital, Paul has made it his mission to help investors like YOU generate real wealth over generations.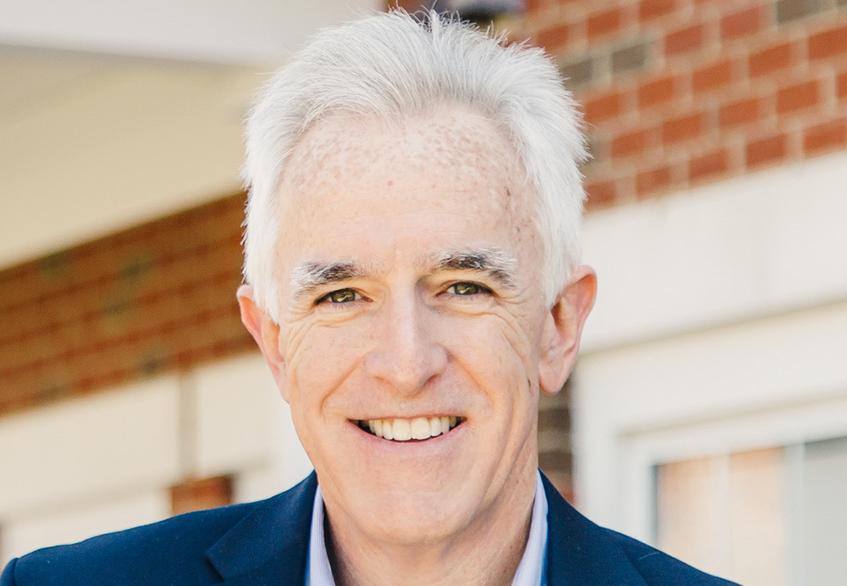 Wellings Capital is centered on providing stable, yield-producing investments. 
Paul and his team do this by partnering with best-in-class operators in a variety of profitable real estate niches … including mobile home parks!
With the right tools and a little bit of work, the savvy investor can turn a mobile home park into a profit-churning, value-maximizing ROI machine. 
If you're ready to explore a stable, tax-advantaged, and income-generating investment opportunity … 
Simply fill out the form below, and a representative from Wellings Capital will reach out to share the possibilities!
You may have heard that it's bad to mix business with pleasure. But, when it comes to lifestyle investing, part of the fun is owning property in a place you love.
Yes, it is possible to make lifestyle investing make sense for you … as long as you follow some important guidelines to line up the numbers, location, and opportunity.
In this episode of The Real Estate Guys™ show you'll hear from:
Your vacation ready host, 

Robert Helms

His in dire need of vacation co-host, 

Russell Gray

Guest,

Nick Rohrbach

, from

The Grove Resort and Spa

in Orlando, Florida
---
Listen
---
Subscribe
Broadcasting since 1997 with over 300 episodes on iTunes!
---
Review
When you give us a positive review on iTunes you help us continue to bring you high caliber guests and attract new listeners. It's easy and takes just a minute! (Don't know how? Follow these instructions).
Thanks!
---
Why a lifestyle investment might be a good fit
Life is too short to be involved in an asset class you don't enjoy. Too many times in real estate, we get hung up on the ROI and let it rule the day. Lifestyle investing spices things up by adding personal enjoyment and personal use into the mix.
With the right strategy, you can tap into a FANTASTIC opportunity for growth. Premium properties fetch a premium price from renters and vacationers. Of course, you'll also be able to enjoy the property with your family and friends.
We've all been on vacation and experienced that "I never want to leave" feeling. But remember, just because a place is nice to visit doesn't mean it makes sense from an investment point of view. Here are a few recommendations to keep in mind.
As with any real estate investment, your research into the market will be worth its weight in gold. This is especially true for lifestyle investing where the durability of rent, the ability to fill occupancy, and the property's long-term profitability will be the difference between a fun investment and a bust.
With a good location, property, and market your investment has the opportunity to weather downturns. People in higher income brackets can afford to go on vacation even if the economy is down.
Bring on a stellar management team
The difference between a fun, hands-off lifestyle investment that you'll love visiting and a drag is a good management team. Property management comes at a higher cost than single-family homes … sometimes upwards of 50 percent … but it gives you peace of mind AND access to amenities that delight and excite high-end vacationers and renters.
Your management team will handle all the bookings, and they have access to wholesale outlets such as Travelocity, Hotwire, Priceline … all the big names people use to get their vacation rentals.
And bonus! When things break, they fix them.
Opportunities abound in Orlando
Orlando, Florida, is the #1 traveled to place in the world. Thanks to Disney World, Universal Studios, and a THRIVING convention market, there's no end of things to do for business travelers and families. And did we mention it's a no income tax state?
We could go on and on about the many reasons why Florida is a consistently hot market and one of our favorite places to visit:
It's centrally located to beaches

It has access to direct flights out of many places from the beautiful Orlando airport

The weather and attractions are top-tier

Convention business is strong and growing
Nobody knows this better than Nick Rohrbach, our guest from The Grove Resort and Spa.
Beyond tourism, Florida has a vibrant, booming economy. "There are 19 [amusement or theme] parks in central Florida alone," Nick says. "Medical City is booming, we have one of the largest universities in the country, University of Central Florida, and over 150 VA hospitals."
Plus, unlike many destinations, Orlando is not seasonal. The average occupancy is about 75 percent year round. Even during the economic recession in 2009, average occupancy never fell below 60 percent.
All of these elements make Orlando a place you might want to keep your eye on.
Filling a niche in the lifestyle investing market
When you're looking for a lifestyle investment, one of the important questions you need to answer is how a particular property sets itself apart from competitors.
Florida's economy is one of the reasons The Grove is such a unique opportunity. Rohrbach explains that the project was originally built in 2007, 2008, and 2009, and all the units were sold to UK investors without closing on a transaction.
While all the units were structurally built, only 184 condos were completed. With some additional cash, amenities, and building out the insides, these units are essentially brand new.
The new ownership at The Grove Resort and Spa has a couple strategies to fill a niche in Orlando:
Amazing amenities

including restaurants, 800 sq. ft. of convention space, and a newly opened water park.

Spacious condos with 2-3 bedrooms

perfect

for families.

Close proximity to Disney World …

only 3 miles away

!
For potential investors and owners, there are plenty of opportunities as well. The Grove has a stellar management company that keeps the property looking fantastic, takes care of you and any guests, and manages all the bookings, repairs, and maintenance.
"The key is really the management," Nick says. "When you talk about having everything in place for lifestyle turnkey investing, you need that professional management so you don't have to deal with anything. The guest experience is very important."
Not only that, but The Grove is continuing to expand, with 878 total units coming online at completion. Only 450 rooms are available now, and they're at 100 percent occupancy! As demand goes up, so will rates … and cash flow from a potential investment.
Make sure the deal works for you
Lifestyle investing can sound like a dream come true, but it still has to make financial sense for you.
Look at a market that appeals to you personally, and then start running some numbers.
For instance, syndication might be the right way to go. You could get creative and discover investment opportunities in a few locations so you'll have access to a bunch of prime vacation spots.
Blurring the line between a pure ROI, detached investment and something you get to enjoy too doesn't have to be out of reach. If the numbers, market, and property make sense, don't be afraid to go for it!
Want to know more about turnkey lifestyle in Orlando, Florida, and things to avoid in the marketplace? Send an email to [email protected] We'll hook you up with a special report with all the details. 
---
More From The Real Estate Guys™…
The Real Estate Guys™ radio show and podcast provides real estate investing news, education, training and resources to help real estate investors succeed.
"Do the math and the math will tell you what to do!"
Sounds good!  But how?
That's the topic of this episode of The Real Estate Guys™s radio show!
In the studio behind the powerful platinum plated microphones:
Your calculating host, Robert Helms
Your full-figured co-host, Russell Gray
We know.  Math isn't sexy.  It isn't even real fun. And it sure doesn't make for compelling radio.
Nonetheless, knowing how to do proper financial analysis is a fundamental, essential, mission critical survival skill for every income property investor big or small.  And we'd be remiss in our duties as world class real estate investment talk radio show hosts if we didn't dedicate at least one show to this important topic.
So grab some refreshments (Red Bull, coffee, 5 hour energy, Jolt, etc) and grab your calculator, note pad and pencil and get ready for some (yawn….) exciting, useful, practical content!
In this episode, we identify 7 financial formulas which are essential for everyone who invests in income property, whether it's single family homes, apartment buildings, strip malls, mobile home parks, office or industrial space, or even a parking lot.  If it generates cash flow, these are formulas you need to know:
    Gross Rent Multiplier (GRM)
    Net Operating Income (NOI)
    Capitalization Rate (Cap Rate)
    Before Tax Cash Flow (BTCF)
    After Tax Cash Flow (ATCF)
    Cash on Cash Return (ROI)
    Internal Rate of Return (IRR), or as we like to call it, Total Return
We won't clog the blog with the formulas and details.  If you want to see all that in written format, check out Chapter 9 of Equity Happens, our amazing and highly rated book on real estate investing (that was a shameless self-promotion, if you didn't catch it).
But before you play hooky and skip this episode, let us give you a few reasons you want to pay attention.
When you know how to do these formulas and interpret the results, you can tell if it makes sense to borrow to acquire the property.  You can tell if a market is over-heated or still has some upside.  You can effectively compare the financial return of any property compared to any other property as well as any other kind of investment.  And you can tell if someone is feeding you a big bag of cow chips when they hand you their pro-forma and tout their amazing "cash on cash" return.
So guzzle down some financial stimulus, and listen in as we show you how to sharpen your pencil and do the math!
Want more? Sign up for The Real Estate Guys™ free newsletter
Don't miss an episode of The Real Estate Guys™ radio show! Subscribe to the free podcast
Stay connected with The Real Estate Guys™ on Facebook!
The Real Estate Guys™ radio show and podcast provides real estate investing news, education, training and resources that help real estate investors succeed. Visit our Feedback page and tell us what you think!
What's a reasonable return on investment in today's market? As you might expect, the answer is, "It depends!"  Every investor must accept risk in order to attain reward.  Even doing nothing is a risk with its own reward.  The obvious goal is to achieve maximum reward with minimum risk.  Duh.  But what are the risks and how do you assess them?  What are the potential returns?  What's about the not-so-obvious risks?  And what's reasonable to expect in today's economy? Tough questions!
Balancing in our chairs behind The Real Estate Guys™ golden microphones (actually, they're black with smelly foam that prevents our P's from popping too profusely), to talk through all of these perplexities are:
Your Host and mental gymnast, Robert Helms
Co-host and floor tumbler, Russell Gray
Chief spotter, the Godfather of Real Estate, Bob Helms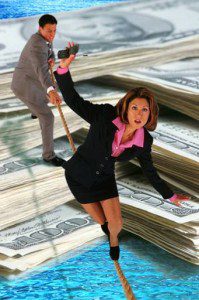 Real estate investing is as much an art as it is a science. There are so many different markets, sub-markets, product types and deal structures to choose from.  Beyond that, there are variations in economic conditions, seller motivations, tax laws, interest rates and on and on and on.  The types of returns which can be attained in a real estate investment range from bankruptcy (on the VERY negative side) to infinite returns (profit on nothing invested). We like the latter better, don't you?
Recognizing that real estate investing is "non-traditional" when compared to the conventional approach of "work hard, pay taxes, live below your means and buy stocks, bond and mutual funds for the long haul" – we talk about the ranges of returns which are reasonable to expect when investing in certain kinds of real estate.  We also talk about how certain deal structures can really improve your ROI.
Another topic of discussion is the risks of investing versus those of NOT investing.  There is an adage which says that the more risk you take, the more return you should demand.  We agree with that one. Of course, it presupposes that you understand the risks and can factor them into your decisions.
There is another adage which says that higher returns mean more risk.  NOT NECESSARILY!  There are actually deal structures which REDUCE risk while INCREASING return.  So of course, we talk about those things because they are among our favorite benefits of real estate investing!
After this broadcast, we slipped off our leotards (sorry, bad visual) and headed for the showers (worse visual!), pleased with our performance.  Now we're waiting for the judges (that's you) to put up our scores.  We only ask that not take into consideration what we look like in our leotards.  And, that you remember to take us to the gym because, as you probably already know after the leotard visual, we REALLY need the workout!
Listen Now
Don't miss a show!  Subscribe to the Free Podcast
Want More?  Sign Up for The Real Estate Guys™ Free Newsletter!