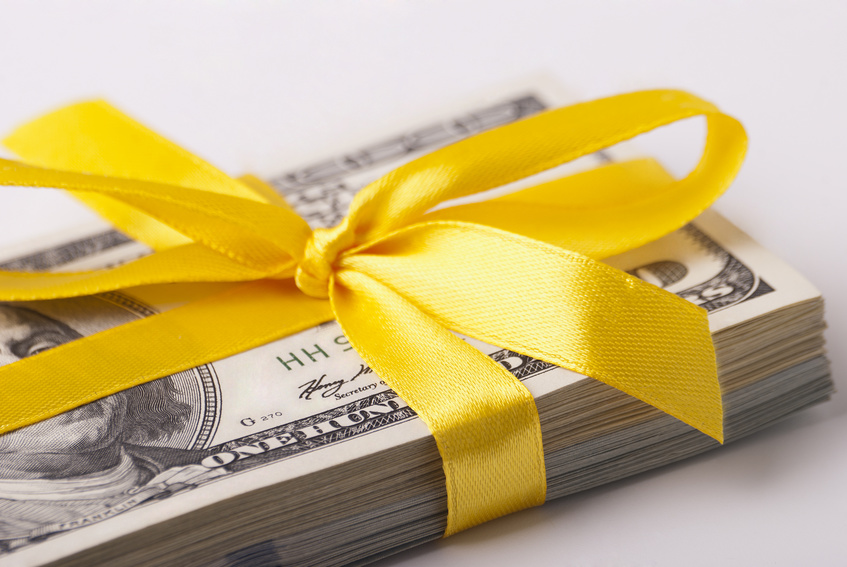 Stock Market Volatility Creates Opportunity for Real Estate Investment Syndication
We all want life on our terms.  The perfect opportunity at just the right time … where we don't have to think, work, or go out of our way to hit it big.
Be honest.  If you didn't get in (and out) of Bitcoin at the right time, aren't you just a LITTLE jealous of those who did?  We are.
But even many of those Bitcoin millionaires have taken it on their crypto-chin since the easy money train went off the rails.
The market giveth and the market taketh away.
Tom Brady said it best after the Super Bowl …
"Losing sucks.  But if you want to win, you have to play the game."
… and risk losing.  Of course, we're pretty sure Tom didn't lose too much.  And if you're playing the right game, even losers can come out okay.
That's what we love about real estate.
Sure, it's not as exciting as the roller-coaster rides of speculative exchange traded assets like cryptos, stocks, bonds, and ETFs.  But you can still make BIG money with real estate playing a very conservative game.
Right now, the market is reminding lots of paper- and digital-asset speculators that big ups often come with big downs.  So people with lots of money in those markets are realizing safer havens are pretty attractive when the tide turns.
And that's a GIFT TO YOU …
Because when you know how to make (or find) boring, reliable, stable, dependable returns … of 8-20% … with a time-tested asset like real estate … YOU are a HOT commodity.
We've been saying for years this is a GREAT time to become a real estate syndicator.  And it just keeps getting better.  There are TRILLIONS of dollars invested in paper assets through brokerage and retirement accounts … and folks who've been in those markets a while are sitting on some fat gains … BUT they're nervous … and rightfully so.
Some have already moved to cash to play it "safe" … and because they don't know what else to do.  But the dollar's been weak, and although interest rates are rising, inflation is rising faster … so the net gain on parked cash is negative.  That's a losing deal.
Enter YOUR big opportunity … syndication.
When stocks tanked in the dot-com bust, billions went into real estate for safety with yield and a hedge against inflation. 
Sure, real estate got a black eye in 2008 … even though it was a credit market problem and not a real estate problem.  But smart people realized the fundamental need for real estate didn't end with the financial crisis … and many smart investors scooped up bargain properties, just as rental demand increased because of the financial crisis.
Real estate investors have made a lot of money over the last ten years … just like stock investors.  But right now, stock investors are being reminded of the volatility of the stock market and the relative stability of real estate.
Give Nervous Stock Investor the Gift of Real Estate Syndication
Stock investors are RIPE for offers to invest in real estate.
And when you learn the secrets of successful syndication, YOU can attract many millions of dollars from frightened stock investors into the safer haven of real estate.  Best of all, syndication allows you to become wealthier helping wealthy people grow and protect their wealth.  It's an epic win-win.
Often in business and investing the best play is simply to take what the market's giving you.  Right now, it seems to us the opportunity to raise money for real estate deals just got even better.
---
More From The Real Estate Guys™…
The Real Estate Guys™ radio show and podcast provides real estate investing news, education, training, and resources to help real estate investors succeed.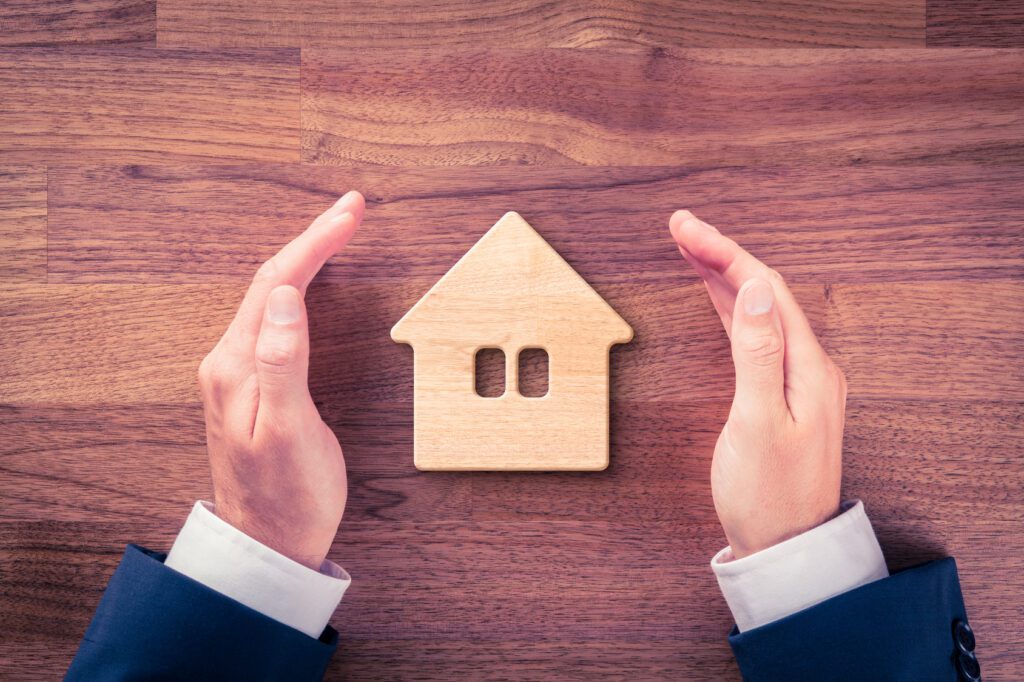 After one of the most turbulent elections in the United States, one thing is clear … we live in a time of massive uncertainty.
If you feel like the ship is sinking, rather than being depressed or concerned, we advise you be DILIGENT.
This means putting yourself in a position to mitigate the risks and capitalize on the opportunities swirling around you.
We believe real estate is one of the safest investments you can make during uncertain times.
In this episode, we discuss areas of concern and opportunity. You decide what position you want to take, and how to protect yourself if things go wrong and keep your assets from being "low hanging fruit" for financial predators.
In the panic room studio for this episode of The Real Estate Guys™ radio show:
Your safe-haven host, Robert Helms
His risky-business co-host, Russell Gray
---
Listen
---
Subscribe
Broadcasting since 1997 with over 300 episodes on iTunes!
Review
When you give us a positive review on iTunes you help us continue to bring you high caliber guests and attract new listeners. It's easy and takes just a minute! (Don't know how? Follow these instructions.)  Thanks!
---
But first, understand the U.S. dollar
To understand threats to your investments in the U.S. market, you first need to understand our currency.
For the past 100 years, the U.S. dollar has been under ATTACK.
For better or worse, our beloved greenbacks have been constantly losing value by the Federal Reserve since its founding in 1913.
This happens subtly and slowly with inflation.
Doesn't that mean real estate investors can buy properties cheaper? Yes!
BUT it also means the dollar – the basis of our ENTIRE FINANCIAL SYSTEM – could go the way of the dodo …
The trend is clear. If that happens will you be prepared?
Speaking of the U.S. and world financial system, we live on a currency of debt.
We borrow money into existence. creating insurmountable debt in the process.
For instance, if you had an economy of $100, and borrowed the money into existence at a 10% interest rate, you would owe $110 at the end of the year. That's $10 more than what you actually have.
It's a cycle of eternal, perpetual debt.
There can be a devastating domino effect by something as simple as someone defaulting on a loan.
Bring back any memories of 2008? During that market crash, property wasn't the problem. People were able to assume loans and sell properties.
It's not about having the real estate, it's about the STRUCTURE. Loans in 2008 weren't structured to weather the storm.
Real estate investment in a safe haven portfolio is about having the real estate with the right structure for an UNSTABLE financial system.
It's always better to be prepared and not need it, than not prepared and need it …
Focus on income over appreciation
One way to shore up against damages is to focus income in the right places.
With real estate, INCOME is EQUITY.
It's easy in a hot market to focus on equity outside of income. If you can sell a property for more than you paid for it, you make money, right?
Yes in a technical sense, but it's not as solid as other methods.
To increase income fundamentally, you need to improve value of property.
Favor assets with income you can influence. Pick a market, then choose property strategically to maximize profit opportunity and gain equity.
Unlike investing in stocks and shares, with real estate there are SO MANY things you can do to increase income, and create a "durable income." To name a few ideas:
Select a desirable property.
Select an area with a high number of renters.
Upgrade the property.
Build new units.
The bottom line? Increased income means increased equity.
If the dollar were to collapse, your tenants will always find some way to add value to you to earn the roof over their head, because it's a basic human need.
Use cash flow to create equity
Real estate gets a bad rap for being a slow way to build wealth.
That is true from a strict cash flow perspective …
HOWEVER, when you realize that properties like stocks trade for a multiple of earnings, a new world is open to you.
You can manage a cash flow topline (like revenue and expenses) with a solid bottom line (net operating income). Your portfolio of assets can be creating value no matter that the currency is.
Real estate TRANSCENDS borders, economic times, currencies, and more.
Building a portfolio of income-creating real estate that addresses basic human needs, agriculture, energy, and niches in housing, creates SAFETY.
These things will be in demand despite the ups and downs of the economy.
Consider the "time horizon" of your investments. Rather than flipping homes, (buying, fixing up, selling) you are adding to your portfolio.
Times change. Properties increase and decrease in value.
Interest rates are high, then low, then high again. There an ebb and flow to so many factors over the span of 10 to 20 years.
We want to increase value from inflation and appreciation. We do this by CONTROLLING a property long-term—through the cash flow.
Hedge all the bets… counter-party risk
Many people think about investing for income as investing in bonds, annuities, CDs, bank accounts, etc.
Real estate investors think about buying real estate properties.
The hard truth is whatever you have purchased relies on someone else in some way.
A bond is only as good as the person behind it. If they go bankrupt or default, you are out of income.
All kinds of investments are risks. Real estate mortgage is counterparty risk, tenants are a counterparty risk … so WHAT can you do?
Identify income from real assets and not liabilities that can default.
Tenants who cannot pay rent can be evicted and replaced with paying tenants.  Can you imagine if bonds worked that way?  They DON'T!
On the mortgage side of things, private money loans typically have 30-40% of equity in the property, and the borrower is making the payment.
If they default, your assignment of rent clause gives you the rental income. You then can take over the property through foreclosure, replace the tenants, sell it, etc.
Real estate is superior to a paper asset from a yield, tax, and counterparty risk perspective. To get a report on real asset investing, send an email to realasset (at) realestateguysradio  (dot) com
Warding off financial predators
When you have a lot of assets in a big portfolio, your wallet is hanging out there.
Like an armadillo or porcupine curling up, there are lots of things you can do to make yourself undesirable to predators.
Picture a large tree as a metaphor for the grand scheme of investing:
The low hanging fruit that predators can access easily are bank accounts, brokerage accounts, properties in your own name and paper assets. Think twice about these investments!
Middle hanging fruit that is more difficult to access are domestic real assets, real estate that is real, investing in private placements, entity structures and private banking (check out our awesome special report with Patrick Donahoe, the Perpetual Wealth Strategy.)
High-level fruit that are impossible to reach for most predators are holding real assets outside jurisdiction and international investing.
How can you get the red target off your back?
Hold assets outside of the financial system. Your brokerage account and bank account are visible by lawyers and courts.
We want to believe the best of our judicial system. Unfortunately, we all know that sometimes whether you are right or wrong has little to do with whether or not you WIN a lawsuit.
Own property in multiple states or go offshore. Spreading your investments across different areas makes it difficult for predators to see all of your investments.
Use privacy structures that make it difficult to find that you are the owner. Liens and second mortgages make you more difficult to go after.
As you grow your portolio, it's important to seek out advisors for professional coaching. You could even invest in your own knowledge through a memorable week with us and our investing expert friends.
Be smart about where and how you invest – and you'll be paid in profits and peace of mind!
---
More From The Real Estate Guys™…
The Real Estate Guys™ radio show and podcast provides real estate investing news, education, training and resources to help real estate investors succeed.
Well, that didn't take long…
We recently alluded to the possibility of rising rates…whether the Fed raised them or not.
Then lo and behold, this headline popped up in our news feed:
Treasury Yields, Mortgage Rates Rising at Record Pace
Of course, rates are still crazy low.
But the move is noteworthy… beyond the obvious impact on the cost of the debt we use to acquire real estate and reposition equity.
The REAL Problem with Rising Rates
So what if interest rates rise?
It's complicated, but important. Because the debt markets (bonds and their derivatives) are BY FAR the largest financial markets in the world.
The problem isn't simply borrowing costs. It's what rising rates due to big players' balance sheets… and what that means to Main Street investors.
Famed bond fund manager Ray Dalio recently suggested that just a 1% rate increase could destroy over $2 TRILLION of balance sheet wealth.
In fact, without ANY move from the Fed… $1 TRILLION in wealth disappeared right after the election.
How can this happen? And how does it trickle down to Main Street?
Bond… Licensed to Kill
Remember two basic concepts:
When bond values go down, interest rates go up… and vice versa; and…
When bond values go down, anyone holding bonds as an asset, sees their net worth go down.
The latter is arguably the BIGGEST THREAT to your portfolio… not necessarily because YOU own bonds, but because of how bonds affect the financial system your investments float in.
The Daisy Chain
Many players in the paper markets borrow against their bonds the way you borrow against your real estate.
The loans they take out become their liability just like your mortgage becomes your liability.
But that same loan also becomes the lender's asset, just like your mortgage becomes your lender's asset.
Make sense?
When you get a bunch of players in the market all borrowing against bonds to create new bonds… that the next guy borrows against, you have a daisy chain of counter-party risk. Counter-party risk is when one person's asset is another's liability. If the person owing goes bust, the value of the asset collapses.
Think of a group of mountain climbers all chained together hanging off a cliff. If just ONE person falls, it's a problem for EVERYONE.
Growing Debt Means Rising Prices
All this borrowing creates purchasing power, which pushes asset prices UP.
It's just like when a college student gets a student loan. It pulls their future earnings into the present and bids UP the price of college today.
Debt doesn't make things cheaper. It makes them more expensive.
As these bonds and derivatives (debt) are created, the excess purchasing power has been recycled into even more bonds and derivatives in a vicious cycle of exploding debt.
Observers are watching consumer price inflation (CPI) and conclude "inflation is stubbornly low".
Maybe consumer inflation hasn't happened…yet. But bond price inflation sure has.
Rates Went Down, Down, Down and the Bonds Went Higher
Because as debt begat debt begat debt, all that purchasing power bid UP the price of bonds, driving yields (interest rates) DOWN.
But after going down for over three decades, interest rates have hit "the zero bound".
In fact, in several countries, bonds have been bid up into negative yields… for the first time in history.
Seems like rates don't have much of anywhere to go but up… which means bond prices don't have much of anywhere to go but DOWN.
This is where it gets messy…
I Owe You, You Owe Me, We Owe Them and We're in Debt Together
Congratulations. You're really a hardcore newsletter reader. Thanks for getting this far.
Because here's the TICKING TIME BOMB in the financial system…
If rates go up or bond prices go down, then the daisy chain of counter-party risk starts to implode across the too-big-to-fail players' balance sheets… taking asset prices with it.
Read that again and be sure you're tracking.
Because here's the fuse…
Your Margin's Calling
When a bond pledged as collateral in these paper derivative markets falls too far, the borrower gets a margin call.
So the borrower needs to put up cash or risk having the collateral (their bonds) sold into a falling market.
This puts a nasty dent in the borrower's balance sheet.
If this only happens to one player, no big deal. But remember, all these players are daisy chained together.
Call the Doctor… I Think I'm Gonna Crash
When bonds fall, everyone margined needs to come up with cash fast to meet their margin calls.
Wide scale margin calls suck cash out of the system. Lots of it. Economic activity slows way down.
For players who aren't sitting on enough cash to make their margin calls, they'll need to sell assets into an already falling market. This is like pouring gasoline on a fire.
That's because if everyone is short of cash, who can buy the assets?
If the cash crisis is bad enough, the markets go "no bid" and prices fall faster and farther which compounds the problem.
All the daisy chained balance sheets start to implode… pulling the next one with them into a black hole.
Bad scene. This is what happened in 2008.
Is the REAL Crash Still Yet to Come?
Money manager, best-selling author, financial pundit and Summit at Sea™ faculty member Peter Schiff, predicted the 2008 disaster in his 2006 best-selling book Crash Proof.
Peter says none of the fundamental problems which caused the 2008 crisis have been fixed. In fact, Peter says, they've gotten worse… and The Real Crash is yet to come.
Last time, central banks printed TRILLIONS to buy the "toxic assets"… putting a bid in a no-bid market. This stopped the free fall.
But that exploded the Fed's balance sheet from around $800 billion to nearly $5 trillion, where it is today.
Smart guys like Peter Schiff and Jim Rickards don't think the Fed can do it again without destroying the dollar and causing hyper-inflation. That's why on our last Summit at Sea™, both advised our Summiteers to hold some gold.
The Role of Real Estate in a Safe Haven Portfolio
You've read ALL this way… so before you go full fetal… remember GREAT FORTUNES were made in the wake of the crash.
Properly structured and liquid investors went on the shopping spree of a lifetime.
Income producing real estate is arguably one of the BEST havens in ANY storm. We're planning a future episode to discuss this very topic.
A New Sheriff In Town
Headlines are currently dominated by all things political. It's tempting to get caught up in that. Be careful.
While the U.S. switches out the Presidency, we choose to focus on things we can control. Like our own education for effective action.
The moral of this story?
Study. Network and converse with smart people. Be proactive with your portfolio.
We say "Plan and Do" is better than "Wait and See."
Until next time,
Good Investing!
More From The Real Estate Guys™…
The Real Estate Guys™ radio show and podcast provides real estate investing news, education, training and resources to help real estate investors succeed.
Whew!  That's a big title.  But it's fitting for a big topic – one that reminds us that the world is not only getting smaller, but is changing rapidly.
Money, jobs and people are moving around the world like never before. And while fewer people may feel rich coming out of this recession, there are other good reasons many are still looking at international real estate – both as an investment strategy and a safe haven hedge against inflation.
While we were at the International Property Congress in Miami Beach, in addition to talking big picture economics with National Association of Realtor's Chief Economist Lawrence Yun and Federal Reserve Bank VP Thomas Cunningham (see our 11/21/10 show), we sat down and talked about who's buying international real estate, where and why.
Behind our well-traveled microphones for an international chat-fest:
Your host, the internationally renowned Robert Helms
Your co-host and internationally obscure Russell Gray
The man who has seen more changing landscapes than a migrant farm worker, the eternally international Godfather of Real Estate, Bob Helms
Special Guest #1: International Property Journal reporter, Kevin Brass
Special Guest #2: Representative from SECOVI, a Brazilian real estate trade association, Flavio Amary
It's no secret that every country in the world has it's own unique strengths and weaknesses.  As the dominant economy in the world, Americans have long enjoyed a uniquely stable and high quality of life.  It wasn't necessary or commonplace to travel abroad.  Even today, the  majority of Americans do not have passports.
However, the world is changing.  The US dollar, while still the dominant currency, is facing serious challenges.  Job losses, deficit spending, an aging populace and huge unfunded entitlements are all piling up on Uncle Sam.  Meanwhile, other countries are emerging as powerful economies in their own right – most notably China.
But this isn't an episode about the woes facing the US.  These aren't the first challenges and they won't be the last.  Every country has its ups and downs.
This episode is about discovering how and why the dynamics of the world's economies are changing the way people are approaching real estate.
While we're more traveled than the average American, we took the opportunity while in Miami to connect with Kevin Brass.  Kevin has been covering the international real estate industry for over 20 years and his articles and analyses have been regular features in the International Herald Tribune and the New York Times.  Today, Kevin writes for the International Property Journal.  His work takes him all around the globe and keeps him connected with many industry leaders worldwide.  In this episode, Kevin shares his perspectives on the changing landscape of international real estate.
We also discuss some recent changes to the once vaunted tax and privacy advantages of Panama, who recently entered into an information sharing agreement with the United States.  Tax and privacy advantages are often a prime motivator for people to acquire real estate and move to a particular country.  Is what happened in Panama a portend of things to come?
Of course, what would an episode on international real estate be without an interview with someone with one of those really intriguing accents?  We were privileged to find someone who not only sounds really cool, but has some very useful things to share with us about the robust economy of Brazil.  If you haven't been paying attention to Brazil, you may be surprised to hear about what's happening there.  Hint: not everyone's in a recession.
Buone Feste, Boas Festas, Felices Fiestas, Frohe Festtage, Wesołych Świąt, Bonnes vacances, Sarbatori Fericite and Happy Holidays!
The Real Estate Guys™ Radio Show podcast provides education, information and training to help investors make money with their real estate investments.
Listen now!
Don't miss a show – subscribe to the free podcast!
Want More?  Sign up for The Real Estate Guys™ free newsletter!