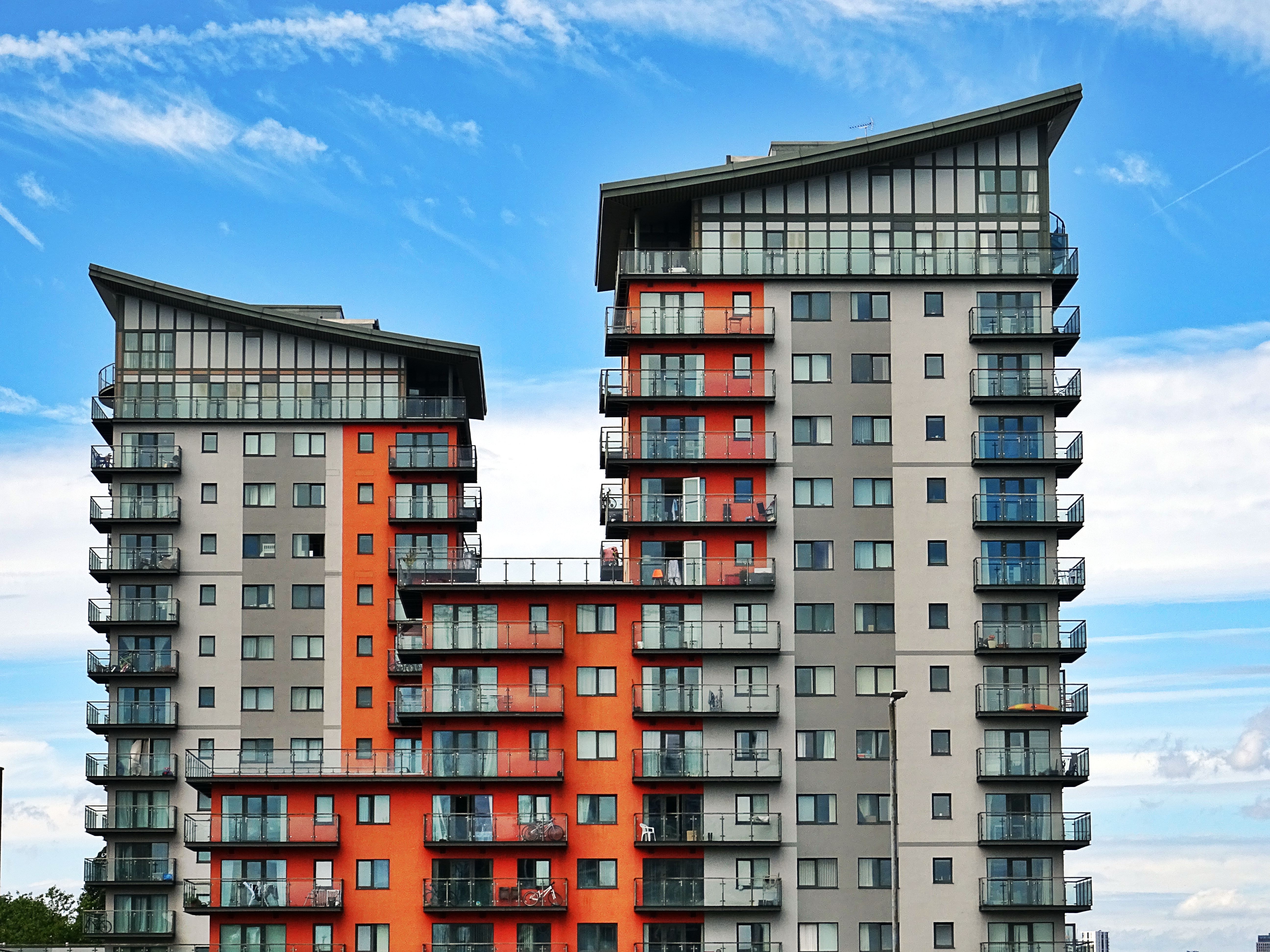 Apartments. They're everywhere … and in the world of real estate they are hot, hot, hot!
This niche provides economies of scale, lots of cash flow, great tax breaks, and many different options for financing. 
But if you're coming from single family homes, making the leap into a bigger building can be intimidating at first … but it's not as scary as you may think. 
Our special guest Brad Sumrok explains three ways investors like YOU can get started in apartment investing … and where he sees the best opportunities in 2020. 
In this episode of The Real Estate Guys™ show, hear from:
Your informative host,

Robert Helms

His inquisitive co-host,

Russell Gray
Apartment expert and educator, Brad Sumrok
---
Listen
---
Subscribe
Broadcasting since 1997 with over 300 episodes on iTunes!
---
Review
When you give us a positive review on iTunes you help us continue to bring you high caliber guests and attract new listeners. It's easy and takes just a minute! (Don't know how? Follow these instructions).
Thanks!
---
The bread and butter of real estate
One of the most popular ways to invest is … apartments!
We have a special place in our hearts for apartments. For many years, we've been multifamily guys. 
We love this space because of the recession resistant nature of apartments. You have everything from beautiful A class to rougher C class … all serving a basic human need. 
Apartments are bread and butter real estate. There's always demand and tons of support at every level. 
And don't forget that the powers that be have a vested interest in making sure there is affordable housing … and typically that means apartments. 
Most real estate investors probably would love to do apartments, but they just feel like it's out there somewhere beyond them. 
Apartments are not as elusive as you think. And, some of the best mortgage financing available is for apartments. 
At the beginning of each year, our friend Brad Sumrok creates a market forecast for apartments. He's sharing his ideas and three ways you can invest in apartment buildings … TODAY. 
That's why we call him "The Apartment King."
Your own deal, your own money
The first way to invest in apartments is to buy your own deal with your own money. 
That's what Brad did back in 2002. 
"I bought a 32-unit building, put $200K down, got an $800K loan. I worked for 17 years in corporate America and saved up my money," Brad says. 
Brad still buys all his own deals with his own money. Going that route you get great cash flow, great upside, and amazing tax advantages. 
Generally, we don't let the tax tail wag the investment dog … but especially in apartments there are so many great tax benefits. 
If you invest in your own account, save your money, and live below your means, you'll have a down payment, and your lender will work with you to make sure that the property is going to work out. 
That's one way to own apartments, and a lot of people do that. The challenge, of course, is that not everyone has $200K to invest … nor can they qualify for the loan. 
But there are other ways to get into apartment investing. 
Syndication
The second way to enter this lucrative niche is syndication. It's a great way to be a more active investor. 
Being a syndicator is not a passive role. It's an active role. 
When you are syndicating a deal, there is a managing member or general partner … also called a lead investor or a deal sponsor. 
That person is the one going out there, finding deals, analyzing them, raising money, making operating decisions, managing the property or management company, securing the financing and implementing the business plan. 
Syndicating is a great way to get into multifamily investing. 
Let's say you want to buy a $10 million building. For that deal, you'll need $3 million down and a $7 million loan. 
If you're syndicating, you may have $500K to put into that deal. So, you go out and raise $2.95 million from investors in their database. 
The great thing about syndication is that you're not limited to your own resources. You have some skin in the game … but you are dividing the risk and dividing the returns. 
Together, all the people in a syndication deal are able to get the benefits of owning the apartment complex … the income, tax deductions, and depreciation … but they don't have to do all the work. 
Passive investing 
The third way to get involved in apartments is passive investing. 
In the syndication deal, if you're not the sponsor, you can be a passive investor. These people are commonly referred to as limited partners. 
Before you throw your money into a deal … get educated and do your research. 
Once you get educated, find a sponsor that you know, like, and trust. Then, put your money into their deal. From that point … it's passive. 
It's a great way to get a great return, You get your share, and you don't have to do a lot of work. 
Passive investing is also a great way to diversify your portfolio and get into other markets. And it's a great way to learn for future deals you may want to lead yourself. 
"The truth is, I do all three types of investing," Brad says. 
The 2020 forecast
Brad says 2020 looks like it's going to be another really good year for apartments. 
Rents are going to go up. Employment is growing, which means that people will need places to live as they start new jobs. 
There's currently a shortage of workforce housing … also known as B and C class. 
All of that spells out opportunity. 
For your very own complimentary copy of the apartment investing forecast mentioned in the show, send your email request to [email protected].  
And for more on apartment investing … listen in to the full episode!
More From The Real Estate Guys™…
The Real Estate Guys™ radio show and podcast provides real estate investing news, education, training, and resources to help real estate investors succeed.
---
Love the show?  Tell the world!  When you promote the show, you help us attract more great guests for 

your

 listening pleasure!
The Realty Doctors – Gillen & Associates – Jean Gillen & Wagner Nolasco

Investment property specialists who KNOW the Central Florida market … and want to share their expertise with you!

For nearly 30 years, Jean Gillen has been helping investors cash in on Central Florida!  She knows this market like the back of her hand.   
In partnership with Wagner Nolasco, who has over 18 years of experience in hospitality, commercial construction, and development … This dynamic team is a must-know in your power-Rolodex (Who even knows what a Rolodex is anymore?) 
The Real Estate Guys™ Radio Show listeners are taking advantage of a variety of strategically picked real estate investments in stable, growing Central Florida markets… 
From turnkey homes to huge development projects designed for syndicators to step in and take-on … Jean and Wagner have the knowledge and connections! 
This team works ONLY with investors … so they know the challenges you face and the deals you're looking for.
And pssst … They're open to exploring joint ventures with syndicators!
Plug into their vast network of property managers, insurance companies, lenders, builders … and more! 
They'll help you find the right product or project for you … Whether rent-ready and turnkey single family rentals, apartments, build-to-rent homes, and/or development projects
Talk with the experts who have decades of experience in this market!
Simply fill out the form below to contact The Realty Doctors' team …

Here's what your fellow listeners are saying …
"I am very impressed with the Onboarding processes and their people.
Great group to recommend." - Dave., 

Pension Problems Piling Up …

Anyone paying attention knows the world is facing a global pension crisis.  And if you don't think it will affect you … think again. 
Consider this report recently issued by the Federal Reserve Bank of Chicago …
How Should the State of Illinois Pay for Its Unfunded Pension Liability?  The Case for Statewide Residential Property Tax 
"The State of Illinois has a very large unfunded pension liability and will likely have to pay much of it off by raising taxes." 
And guess what?  Illinois isn't the only place with pension problems.  California is a HUGE mess too … as is much of the country.
According to this report from The Pew Charitable Trusts, only four states had at least 90% of the assets needed to pay promised benefits.
It's BAD.  And the Federal Reserve apparently wants to tax property owners to fix it. 
"In our view, Illinois's best option is to impose a statewide residential property tax …"
" … the tax rate required to pay off the pension debt over 30 years would be about one percent."
 But it gets WORSE … are you sitting down?  This is SHOCKING …

"There are good reasons to pay off … pension debt through … residential property tax … home values go down …"
" Current homeowners would not be happy, but … would not be able to avoid the new tax by selling their homes … because home prices should reflect the new tax burden quickly."
In other words, prices will crash, and upside-down homeowners are trapped.
Nice.
In a presentation at Future of Money and Wealth, we warned that financially strapped governments would turn desperado.  This is a classic example. 
This isn't hyperbole or conspiracy theory.  We don't make this stuff up.  These are the Fed's OWN WORDS.  You can (and should) read them yourself. 
Here's a link to a PDF we highlighted to make it easy for you.   And here's a link to the Chicago Fed's website where you can see the source with your own eyes.
The writing is on the wall.  Property owners are easy prey because the asset is right out in the open.
BUT … the low hanging fruit are properties in jurisdictions where the desperado taxman has authority.
That's why many savvy investors park wealth in non-domestic property … in countries where the tax burden is small.
If you've been following us for any length of time, you've been bombarded with invitations to come to Belize.  And this is another one. 
We don't understand why EVERYONE reading this wouldn't drop everything and immediately register for the next Belize discovery trip … and learn how to invest in offshore real estate.
You don't need to be a multi-millionaire to diversify your wealth internationally. 

 

But you do need to get educated and connected.  

 
The Belize discovery trip is a great way to start.
And the trip is not just relatively affordable … it's FUN! You get a multi-day semi-private educational tour personally led by our very own Robert Helms.
And one last suggestion on the educational front …
We videotaped the entire 14 hours of the Future of Money and Wealth conference … and you can click here to order the entire collection of Future of Money and Wealth presentations and panel discussions.
In spite of all the rosy economic rhetoric … and yes, there are some good things happening … there are still some BIG landmines out there.
This latest trial balloon from the Fed should be a wake-up call for all real estate investors.  Isn't it prudent to explore options while there's still time?
---
More From The Real Estate Guys™…
The Real Estate Guys™ radio show and podcast provides real estate investing news, education, training and resources to help real estate investors succeed.
Warren Buffet. Also known as the Oracle of Omaha, this investing heavyweight spends a lot of his time doing one particular thing.
It's not scoping out new investments. Not chatting with folks in the investment industry. Not attending board meetings … although we bet he does spend a bit of time doing all of those things.
This investing genius spends 80 percent of his time reading.
From trade-specific journals to general financial news, reading and listening to the headlines is essential to staying informed. But just as important is reading between the lines.
That's why we bring you Clues In The News … our take on how recent headlines affect real estate investors like YOU. In this edition, you'll hear from:
Your media examiner host, 

Robert Helms

His (slightly OCD) news peruser co-host, 

Russell Gray
---
Listen
---
Subscribe
Broadcasting since 1997 with over 300 episodes on iTunes!
---
Review
When you give us a positive review on iTunes you help us continue to bring you high caliber guests and attract new listeners. It's easy and takes just a minute! (Don't know how? Follow these instructions).
Thanks!
---
Mortgage rates for single-family homes rising
Many articles are saying it … mortgage rates continue to climb and show no signs of stopping soon. Note, this information applies specifically to single-family homes.
This is important news … but before you react, stop and ask yourself the question, "If interest rates were guaranteed to rise, what would I do?"
The answer is probably buy a deal that makes sense today and lock in the interest rate so you get a competitive advantage.
Data from this Redfin survey shows less than 4 percent of potential homebuyers would cancel their decision to buy if interest rates increased … so people will keep buying even if it squeezes their bottom line.
But buying at a too-high interest rate means high cost inputs, higher rents, and potentially more vacancies. Getting in while the interest rate is lower is an important factor for success.
We also suggest you consider the advantages of adjustable-rate mortgages versus fixed-rate mortgages. Adjustable-rate mortgages may start lower depending on the market, but have no certainty of staying the same.
Fixed-rate mortgages, on the other hand, allow you to lock in a predictable rate that won't rise or fall with the market. And when you're locked into a rate for 10-15 years, having consistency is particularly important.
An equal concern is the strength of the dollar. If rents are sliding upwards faster than wages, your tenants are in trouble.
That's why investing in A-class properties can be a poor strategy (more on that later).
Tighter guidelines plus higher mortgage rates can mean good things for landlords because fewer people are buying their own homes. So pay attention and think strategically … because a large part of success is getting in at the right time.
Is the multifamily sector overheated?
Multifamily properties have attracted a lot of money. We're now hearing from many investors who wonder whether the sector is overheated.
Interest rates are rising, and since multifamily properties typically have 10-15 year loan periods, investors do need to be careful here.
If you're a multifamily investor, you also need to keep in mind that rising interest rates not only affect you … they affect your tenants too.
According to a CNBC article, half of all renter households pay more than 30 percent of their income in rent. That means there's no real wiggle room for inflation … and no real wiggle room if YOU need to raise rents.
One apartment developer interviewed in the article above says, "There is an acute crisis headed our way." We can see this in the high numbers of luxury apartments being developed … and then standing empty.
At the same time, we're seeing a shortage in B- and C-class housing.
Because of today's costs, it's difficult for developers to build new buildings for non-luxury buyers. And Wall Street investors see luxury as a safer investment … even though it typically brings 2-3 percent yields.
If you're a syndicator, all of this information can help you understand the economic world you're operating in. A development explosion in the high-end apartment space DOES NOT mean you should be investing in that space.
This information should be the start of your research. Read between the lines, look for the wise voices, and start following them … but mostly importantly, talk to the people who have boots on the ground.
And remember, just because the economy looks bad does not mean investment options are bad. In fact, a downturn can be the best time to buy.
What's happening on Wall Street?
We like to read trade-specific news. But we also think it's important to read and watch mainstream financial news because that's what everyone else is seeing.
The difference, though, is that we always attempt to delve into what's beneath the headlines.
An article published by Bloomberg notes that Wall Street investors are beginning to snap up cheaper single-family properties they had formerly ignored.
After focusing on a particular niche … "safer" luxury-class homes and apartments … Wall Street is now lowering expectations.
Realize that what Wall Street investors are essentially doing is speculation.
They're trying to "buy low, sell high" without investing the time and effort to research their product and control outcomes the way real estate investors can do.
But Wall Street's foray into single-family homes affects YOU … because sourcing inventory is harder when there are more hands in the game.
It is possible to get in front of Wall Street investors … in fact, Wall Street by nature is essentially following in the steps of smart real estate investors.
But now you know what the big players are doing … and you can think about where you can step in before the market becomes saturated.
All it takes to spot the right clues is a bit of attention.
How does the tech industry affect investors?
The retail apocalypse has caused a huge shift in the industrial and office space. Products are being sold online … instead of in buildings.
But the industry behind this shift can bring boons to real estate investors.
According to the National Real Estate Investor, tech firms continue to seek out new markets for expansion.
Expanding tech companies bring huge job numbers wherever they go … and with jobs comes a need for housing.
Other markets, like office and retail space, are also impacted directly and indirectly with population and industry shifts.
To get ahead of the game, look at what factors make a market appealing to tech CEOs. A great example is Amazon's list of market criteria, although each company will seek out different qualities.
A tech hub creates critical mass. Tech companies not only create tech jobs, but attract and are attracted to various other industries, like airlines and shipping companies.
As you pay attention and understand where businesses are growing, your ability to align yourself strategically with market shifts and new hot spots will improve dramatically.
The headlines in this episode of Clues In The News bring both challenges and opportunities. Now it's your turn … get out there, do some research, and start reading between the lines! It's the only way to get ahead of the game.
---
More From The Real Estate Guys™…
The Real Estate Guys™ radio show and podcast provides real estate investing news, education, training and resources to help real estate investors succeed.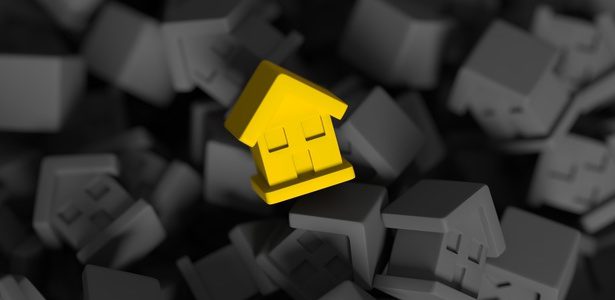 Finding a property can sometimes be the HARDEST part of getting a deal.
With an influx of real estate investors flooding the market, there's less inventory available and ALSO lower returns.
Think about it …
When more people are interested, you have to pay more to acquire a property. That means your returns go down.
Why not skip the house-hunt hassle and have someone else do the hard part for you?
It's like buying a "FAT cow" instead of buying a "skinny cow" you have to fatten up yourself.
We met with President of Greater Orlando Home Buyers to hear about another option for you … the turn-key real estate investment property.
In our latest show you'll hear from:
Your beefcake host, Robert Helms
His cow patty co-host, Russell Gray
President of Greater Orlando Home Buyers, Greg Bond
---
Listen
---
Subscribe
Broadcasting since 1997 with over 300 episodes on iTunes!
Review
When you give us a positive review on iTunes you help us continue to bring you high caliber guests and attract new listeners. It's easy and takes just a minute! (Don't know how? Follow these instructions.)  Thanks!
---
Evolution of the single-family investor
When Greg Bond and his wife were newly married, they decide to live on one of their incomes and invest the other salary in real estate.
As a couple, they had a vision of building a stream of passive income for retirement.
They bought their first investment house in 1988. Two decades later, after Greg's job in the paper-based map business was starting to dwindle, he jumped into real estate full-time in 2009.
Perhaps it was his affinity for maps … but Greg had a knack for finding properties. It was one of his passions.
"I started buying as much real estate as I could, not realizing it was the bottom of the market," said Greg.
He would pick up houses that needed some work, usually from short sales or foreclosures. Something they had in common? They were the worst houses in the best places.
He quickly ran out of cash and approached the bank for a loan, oblivious to the nationwide housing crisis at the time.
"They looked at me like I had three eyes," Greg said. "It took me going to a few banks before I realized I wouldn't get a loan."
Greg already had performing properties, so he captured some equity, and continued to renovate to force more equity.
He helped other people who didn't have the patience to find properties and had an "A-HA!" moment.
"I didn't realize how unique I was in the market"
"In the early years I just didn't realize I was providing a tremendous service for people," said Greg. "I didn't realize how unique I was in the market that I had TIME to look for properties."
At first, Greg built a business called The Property Management Guys to help folks with their property management.
This grew into another business, Greater Orlando Home Buyers, which provides a turn-key operation for investors.
Greg and his team acquire help-needed properties, give them some fix-up love, and get vetted tenants in them.
Then they are available for purchase as a secure stream of income for investors who don't have time, expertise, or patience to navigate the market.
Turn-key operation for investors
"You have to have discipline in this business," said Greg. "The new, eager investor may underestimate the costs of rehabbing."
It takes a professional team to find and source a property, do the RIGHT repairs, vet tenants and make sure the tenant sticks.
Greg's learned some really useful tips and tricks for property management, including the right rental pricing.
Because of this turn-key product, the cost is higher than if investors did the work themselves.
We see turn-key real estate investing to be like getting yourself a good lunch.
How, you say?
Well think about it like this … some folks pack a sandwich to save a few bucks, while others show up and eat something prepared by someone else.
It can be really nice to have it all prepared for you!
We think turn-key is the ideal solution for someone who is long-distance.
Any good deals left?
With an increase of real estate investors flooding the market, it's crucial to have a team to help you find deals.
Greg has learned he doesn't have to find all the deals himself.
Greg used to go through 40-60 homes a week and make offers on half of them. He'd usually have ONE of those deals work out.
It takes a lot of patience, sometimes.
For example, Greg had a stretch that he made 280 offers and didn't get a single one of them.
So, he adapted and looked for help.
He joined local real estate organizations, such as Real Estate Investors Association (REIA). He made connections with people who were bird-dogging properties.
Before Greg knew it, people were bringing deals to him.
"There's a lot of moving parts, and I've been able to put together vendors and the team," said Greg. "You can end up with a big mess on your hands and a big expense if you're not careful."
An insider's look at the Orlando real estate market
Orlando, land of sunshine and theme parks, is a booming real estate market.
"Look at the indicators and Orlando's got them all," said Greg. "The traffic infrastructure is growing in anticipation of growth, the airport is expanding, there's potentially a rail that will be placed from Miami."
Besides being a theme park capital of the world, Orlando is also one of the biggest convention centers in the world. Entire industries are based there, including many prominent medical companies.
It's something of a perfect storm!
But, as Ronald Reagan once said, "trust but verify." Make sure you understand reports about Orlando being much more than a Mickey Mouse town for yourself before investing.
With all of this in mind, the market looks strong, but is it too late?
From the expert's point of view, it's not. Greg's still continuing to accumulate his own portfolio in Orlando.
For his clients, he "leaves some meat on the bone" so they can enjoy cash flow, too. It's a win-win-win for Greg, the buying investor, and the tenant who gets to live in a nicer place.
Don't miss the boat
Greg Bond's a great guy to know in the real estate world. Want to meet him in person?
Whether you're an investing beginner or veteran, it's a whole lot easier to hit your investing goals when you know people who've been where you're looking to go.
That's why we love bringing like-minded investors together. Being in person creates a synergy and contagious energy you'll never find starring at a screen. Don't miss the boat!
---
More From The Real Estate Guys™…
The Real Estate Guys™ radio show and podcast provides real estate investing news, education, training and resources to help real estate investors succeed.
We've talked many times about the baby boomers.  While many are homeowners and will remain so in retirement, there's a chunk who will either remain or become renters.
In a 70 million person demographic, a "chunk" can be a sizable market!  And when you're building any kind of a business, rental real estate or otherwise, it's nice to have a big market.
But in addition to having a big market, it's also important to have a good understanding of what the customer wants and needs.
So when a summary of a survey of 55+ year olds from the webinar (below) by John Burns Consulting popped up in our inbox, we took note of some interesting findings.
But before we go there, let's talk a moment about why a boomer might want or need to rent rather than buy.
You've probably heard rumblings from the Fed that they plan to raise interest rates "sometime". The reason we fixate on interest rates is because rates influence consumer and investor behavior.
Right now, low interest rates incentivize home buyers to finance because a) the payment is as low or lower than renting in many nice areas, b) the money not used in a down payment can be invested elsewhere at a yield higher than the mortgage rate, and c) mortgage interest remains tax deductible, while rent is not.
But if rates rise, things change.
If the house payment with a loan becomes too high, either paying all cash or renting are both more appealing.  And while some boomers will have the wherewithal and the willingness to tie up a chunk of cash in illiquid home equity, others won't…so they'll rent.
Also, if rates rise, then fixed income investments like bank accounts, CD's, bonds and annuities all become more attractive to boomers trying to live off passive income.
When they do the math, some boomers may discover than it makes more sense to rent and use their cash to generate income to live on.
All that to say, there will be a sizable portion of boomers who will be renting.
So back to the survey…
Probably the most-telling, but least surprising, is that 77% of boomers want a single-story home. And while it may seem obvious that aging occupants would prefer to not have to deal with stairs, 77% is an overwhelming majority.
63% of boomers have pets.  Again, not surprising that empty-nesters would like the companionship and security of a pet, but it's nice to see the assumption confirmed with hard data.
So simply based on those two revelations from the survey, it seems that a residential landlord who wanted to focus on serving the housing needs of renting boomers would be wise to invest in single-story homes with a pet-friendly policy.
Add to the mix that 41% want to accommodate an adult child and another another 33% need room for a elderly parent, and it seems obvious that more bedrooms is better than less…even though it would seem older couples might want to downsize.
But before you go buy up a bunch of single-family 4 bedroom homes in a 55+ community, consider this: Only 23% of the boomers surveyed want age-restricted.
That's why it pays to do your homework.
Here's the webinar:

The Real Estate Guys™ radio show and podcast provides real estate investing news, education, training and resources that help real estate investors succeed.