Planting Your Flag in Panama
Modern Panama City is known as "The Business Hub of the Americas," and it's easy to see why.
This must-see Central American destination is surrounded on all sides by Caribbean and Pacific beaches and filled with pristine rainforests and a thriving cultural mix.
In this report, you'll receive a brief but thorough overview of Panama's history, government, and economy … and what it all means for you as an investor.
You'll explore fascinating features of this business-friendly country that draw investors and tourists alike. Not only will this report familiarize you with Panama's stunning attractions and excellent cuisine … You'll also learn why Panama is the perfect place for investing in one of the most rapidly growing real estate investment opportunities: timber.
Discover why timber is considered one of the safest investments … and why Panama is the ideal place for timber reforestation efforts (and nice returns!)


To receive your complimentary copy of Teak Hardwood's market report, Planting Your Flag in Panama, simply fill out the form below …
Teak Hardwoods – Rachel Jensen
What's the word on wood?  There are plenty of reasons to chip in as an investor …
As a renewable resource, wood has been used for thousands of years … and demand doesn't seem to be letting up!
So, why teak?  The prized timber harvested from teak trees is popular in Asia, Scandinavian countries, and the boat building industry.
The need for this wood is SO GREAT that teak trees are being harvested at a rate 8-12 times the rate of replanting.
That means teak prices, which rose dramatically over the last 20 years are expected to KEEP ON RISING … which is great news for investors!
Like any investment niche, it's a good idea to do your homework.  There's an open invitation with our friends at Teak Hardwoods to tour their plantation in Panama.
Learn more about what investing in this cherished timber could mean for you!  Simply fill out the form below to get in touch with the team at Teak Hardwoods today …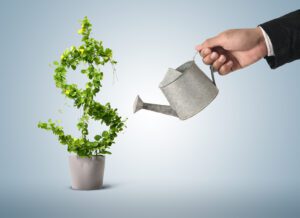 Real estate serves many human needs. Whether you're investing in rental properties or agricultural properties, you're reacting to basic human demands—and agricultural products will ALWAYS be in demand.
In our latest episode, we hear from agricultural investment expert Rachel Jensen about how agricultural investments can take decades to yield profits—but they tend to have an ENORMOUS payoff in the long run, not just for you, but for your posterity as well.
Specifically, we're talking about investing in teak—an extremely valuable hardwood that provides tremendous value and security by mitigating investment risk. It allows you, the investor, to sit back and relax, knowing your investment could grow into serious profit in the long run.
In this edition of The Real Estate Guys™ show you'll hear from:
Your seek-the-teak host, Robert Helms
His teaky-and-cheeky co-host, Russell Gray
Vice President of Sales at Teak Hardwoods, Rachel Jensen
---
Listen
---
Subscribe
Broadcasting since 1997 with over 300 episodes on iTunes!
Review
When you give us a positive review on iTunes you help us continue to bring you high caliber guests and attract new listeners. It's easy and takes just a minute! (Don't know how? Follow these instructions.)  Thanks!
---
Diversifying your personal investment philosophy
When it comes to real estate investing, everything you do has to go back to YOUR personal investment philosophy.
If you're investing, you have to line up liquidity points with your own liquidity needs.
Agricultural investing is NOT the same as investing in residential properties! A property owner and manager is used to monthly cash flow from rental payments.
BUT … trees can't complain! While investing in agricultural properties may not provide a monthly cash flow, it does mitigate many of the risks of traditional real estate investment, including vacancies and turnover costs.
When you invest in agriculture, you have to be able to step back from the idea of monthly cash flow and add a zero to your thinking by calculating the long-term growth of your investment.
Investing in agricultural properties like hardwood plantations provides a myriad benefits that can match needs outside of basic monthly income. These benefits include:
International diversification
Privacy and asset protection
Mitigation of investor risk in MULTIPLE ways
Secure, stable, and sticking around: The ultimate long-term investment
Rachel Jensen, vice president of Teak Hardwoods, was kind enough to pay us a visit to talk about a hardwood investment that's been popular for centuries: teak.
When you think about timber, the first think you might think about is the risks. Teak is different: it's resistant to fire, rot, termites—all the traditional risks to owning what is essentially a giant lot of wood.
It's also an extremely secure investment. During the recessions of 2008, when global markets were shrinking, demand for teak was high—in fact, demand increased by 9.5% during the period, Rachel tells us.
Teak is NOT an investment with short-term payoffs. In fact, teak is best harvested at age 25 and age 60.
It might not be easy to make the transition from working on a monthly or yearly timeline to working on a 25-year timeline. "For those who see the benefits of generational wealth stewardship, it's an investment that pays off," says Rachel.
If you have the patience to wait 25 years for the payoff, you end up with a lump sum of cash at the end of those 25 years.
This is especially important when you consider that tuition could skyrocket by 2030. Teak investment provides security for those who have kids, grandkids, nieces, nephews, or even causes they want to support in the long term.
Growing in fertile land: the benefits of South American teak
Around the world, teak is harvested at a rate of 8-12 times more than it is planted, especially in countries where it's grown naturally. As you can imagine, this is a huge problem.
One area of the world has solved this problem, however: South America.
How? South America provides incentives to investors for reforestation. This is an unbelievable opportunity that provides benefits not only to investors, but to the local community, world economy, and environment as well.
In Panama, these reforestation incentives include zero income tax at time of harvest and zero property tax.
Investing in South American countries provides other HUGE benefits to investors.
Most obviously, investors can diversify their portfolio internationally. Rachel's teak plantations rest in the fertile lands of Panama and Nicaragua.
Investors are also eligible for the Friendly Nations Visa, a residency that's one of the most popular in the world because of its simple requirements and low cost. This visa allows users to get work permits, obtain eventual citizenship, and even move their families to Nicaragua.
How YOU can invest in teak
If investing in hardwood properties is starting to sound pretty darn good, we agree!
How can YOU get started? It's quite simple.
Investors in Teak Hardwood interested in a plot of land in Panama can start with as little of ¼ acre of ownership. The title of a ¼ acre parcel goes for $15,700—investors typically start with two to four parcels.
One benefit of this specific property? The teak trees are already 17 years old, meaning investors get a payoff in just eight years.
This is an incredibly accessible investment, especially for millennials who are willing to look at the big picture. Investors even have access to a five-month, zero-interest payment plan, says Rachel.
As a millennial herself, Rachel says, "I like knowing I don't have to do anything." Teak is what Rachel calls a "peace-of-mind turn-key" investment.
You make the investment, and Mother Nature basically just does her thing—usually with the help companies like Geo Forestal, an experienced plantation management company that manages Teak Hardwood's properties in Panama.
For someone who wants to get in on the ground floor, Teak Hardwood also has a new program in Nicaragua with trees planted just this year. Proceeds start in year 12, when the trees are thinned.
Interested in learning more about investing in this tried and true wood? Rachel compiled a packet of information just for us. Email teak (at) realestateguysradio (dot) com for more information.
Diversification: Security in an unstable world
It's important for investors to think about global issues when they make an investment.
"Currently, there is worldwide pushback against established institutions," Russell reminds us. "This means there is potential for radical, substantial change in coming years."
Investors have many concerns to consider: market crashes, climate change, the collapse of established traditional institutions, disruptive technology to name a few.
In the face of these concerns, teak investment is one way to insulate wealth.
And it's not a time bomb—unlike other agricultural investments, teak has a shelf life. So does coffee.
Robert reminds us of David Sewell, founder of International Coffee Farms. David buys coffee farms and turns them from commodity farms to specialty coffee growers and harvesters. This allows him to narrow his target market and eliminate commodity competition.
He's insulating his wealth from potential dangers by investing smartly and finding a competitive edge.
If you'd like to learn more about investing in coffee, we'd love to provide you with more information! Email coffee (at) realestateguysradio (dot) com.
There's many reasons people are getting off the beaten path when investing—it may take a little more time and diligence, but the path's not as crowded, and the risks are much lower.
If you want to step into the world of agricultural investing, consider investing in your future with a whole week for YOU to talk to experienced agricultural investors and look at investing from a global perspective!
---
More From The Real Estate Guys™…
The Real Estate Guys™ radio show and podcast provides real estate investing news, education, training and resources to help real estate investors succeed.