Well, that didn't take long…
We recently alluded to the possibility of rising rates…whether the Fed raised them or not.
Then lo and behold, this headline popped up in our news feed:
Treasury Yields, Mortgage Rates Rising at Record Pace
Of course, rates are still crazy low.
But the move is noteworthy… beyond the obvious impact on the cost of the debt we use to acquire real estate and reposition equity.
The REAL Problem with Rising Rates
So what if interest rates rise?
It's complicated, but important. Because the debt markets (bonds and their derivatives) are BY FAR the largest financial markets in the world.
The problem isn't simply borrowing costs. It's what rising rates due to big players' balance sheets… and what that means to Main Street investors.
Famed bond fund manager Ray Dalio recently suggested that just a 1% rate increase could destroy over $2 TRILLION of balance sheet wealth.
In fact, without ANY move from the Fed… $1 TRILLION in wealth disappeared right after the election.
How can this happen? And how does it trickle down to Main Street?
Bond… Licensed to Kill
Remember two basic concepts:
When bond values go down, interest rates go up… and vice versa; and…
When bond values go down, anyone holding bonds as an asset, sees their net worth go down.
The latter is arguably the BIGGEST THREAT to your portfolio… not necessarily because YOU own bonds, but because of how bonds affect the financial system your investments float in.
The Daisy Chain
Many players in the paper markets borrow against their bonds the way you borrow against your real estate.
The loans they take out become their liability just like your mortgage becomes your liability.
But that same loan also becomes the lender's asset, just like your mortgage becomes your lender's asset.
Make sense?
When you get a bunch of players in the market all borrowing against bonds to create new bonds… that the next guy borrows against, you have a daisy chain of counter-party risk. Counter-party risk is when one person's asset is another's liability. If the person owing goes bust, the value of the asset collapses.
Think of a group of mountain climbers all chained together hanging off a cliff. If just ONE person falls, it's a problem for EVERYONE.
Growing Debt Means Rising Prices
All this borrowing creates purchasing power, which pushes asset prices UP.
It's just like when a college student gets a student loan. It pulls their future earnings into the present and bids UP the price of college today.
Debt doesn't make things cheaper. It makes them more expensive.
As these bonds and derivatives (debt) are created, the excess purchasing power has been recycled into even more bonds and derivatives in a vicious cycle of exploding debt.
Observers are watching consumer price inflation (CPI) and conclude "inflation is stubbornly low".
Maybe consumer inflation hasn't happened…yet. But bond price inflation sure has.
Rates Went Down, Down, Down and the Bonds Went Higher
Because as debt begat debt begat debt, all that purchasing power bid UP the price of bonds, driving yields (interest rates) DOWN.
But after going down for over three decades, interest rates have hit "the zero bound".
In fact, in several countries, bonds have been bid up into negative yields… for the first time in history.
Seems like rates don't have much of anywhere to go but up… which means bond prices don't have much of anywhere to go but DOWN.
This is where it gets messy…
I Owe You, You Owe Me, We Owe Them and We're in Debt Together
Congratulations. You're really a hardcore newsletter reader. Thanks for getting this far.
Because here's the TICKING TIME BOMB in the financial system…
If rates go up or bond prices go down, then the daisy chain of counter-party risk starts to implode across the too-big-to-fail players' balance sheets… taking asset prices with it.
Read that again and be sure you're tracking.
Because here's the fuse…
Your Margin's Calling
When a bond pledged as collateral in these paper derivative markets falls too far, the borrower gets a margin call.
So the borrower needs to put up cash or risk having the collateral (their bonds) sold into a falling market.
This puts a nasty dent in the borrower's balance sheet.
If this only happens to one player, no big deal. But remember, all these players are daisy chained together.
Call the Doctor… I Think I'm Gonna Crash
When bonds fall, everyone margined needs to come up with cash fast to meet their margin calls.
Wide scale margin calls suck cash out of the system. Lots of it. Economic activity slows way down.
For players who aren't sitting on enough cash to make their margin calls, they'll need to sell assets into an already falling market. This is like pouring gasoline on a fire.
That's because if everyone is short of cash, who can buy the assets?
If the cash crisis is bad enough, the markets go "no bid" and prices fall faster and farther which compounds the problem.
All the daisy chained balance sheets start to implode… pulling the next one with them into a black hole.
Bad scene. This is what happened in 2008.
Is the REAL Crash Still Yet to Come?
Money manager, best-selling author, financial pundit and Summit at Sea™ faculty member Peter Schiff, predicted the 2008 disaster in his 2006 best-selling book Crash Proof.
Peter says none of the fundamental problems which caused the 2008 crisis have been fixed. In fact, Peter says, they've gotten worse… and The Real Crash is yet to come.
Last time, central banks printed TRILLIONS to buy the "toxic assets"… putting a bid in a no-bid market. This stopped the free fall.
But that exploded the Fed's balance sheet from around $800 billion to nearly $5 trillion, where it is today.
Smart guys like Peter Schiff and Jim Rickards don't think the Fed can do it again without destroying the dollar and causing hyper-inflation. That's why on our last Summit at Sea™, both advised our Summiteers to hold some gold.
The Role of Real Estate in a Safe Haven Portfolio
You've read ALL this way… so before you go full fetal… remember GREAT FORTUNES were made in the wake of the crash.
Properly structured and liquid investors went on the shopping spree of a lifetime.
Income producing real estate is arguably one of the BEST havens in ANY storm. We're planning a future episode to discuss this very topic.
A New Sheriff In Town
Headlines are currently dominated by all things political. It's tempting to get caught up in that. Be careful.
While the U.S. switches out the Presidency, we choose to focus on things we can control. Like our own education for effective action.
The moral of this story?
Study. Network and converse with smart people. Be proactive with your portfolio.
We say "Plan and Do" is better than "Wait and See."
Until next time,
Good Investing!
More From The Real Estate Guys™…
The Real Estate Guys™ radio show and podcast provides real estate investing news, education, training and resources to help real estate investors succeed.
Cruise with Peter Schiff!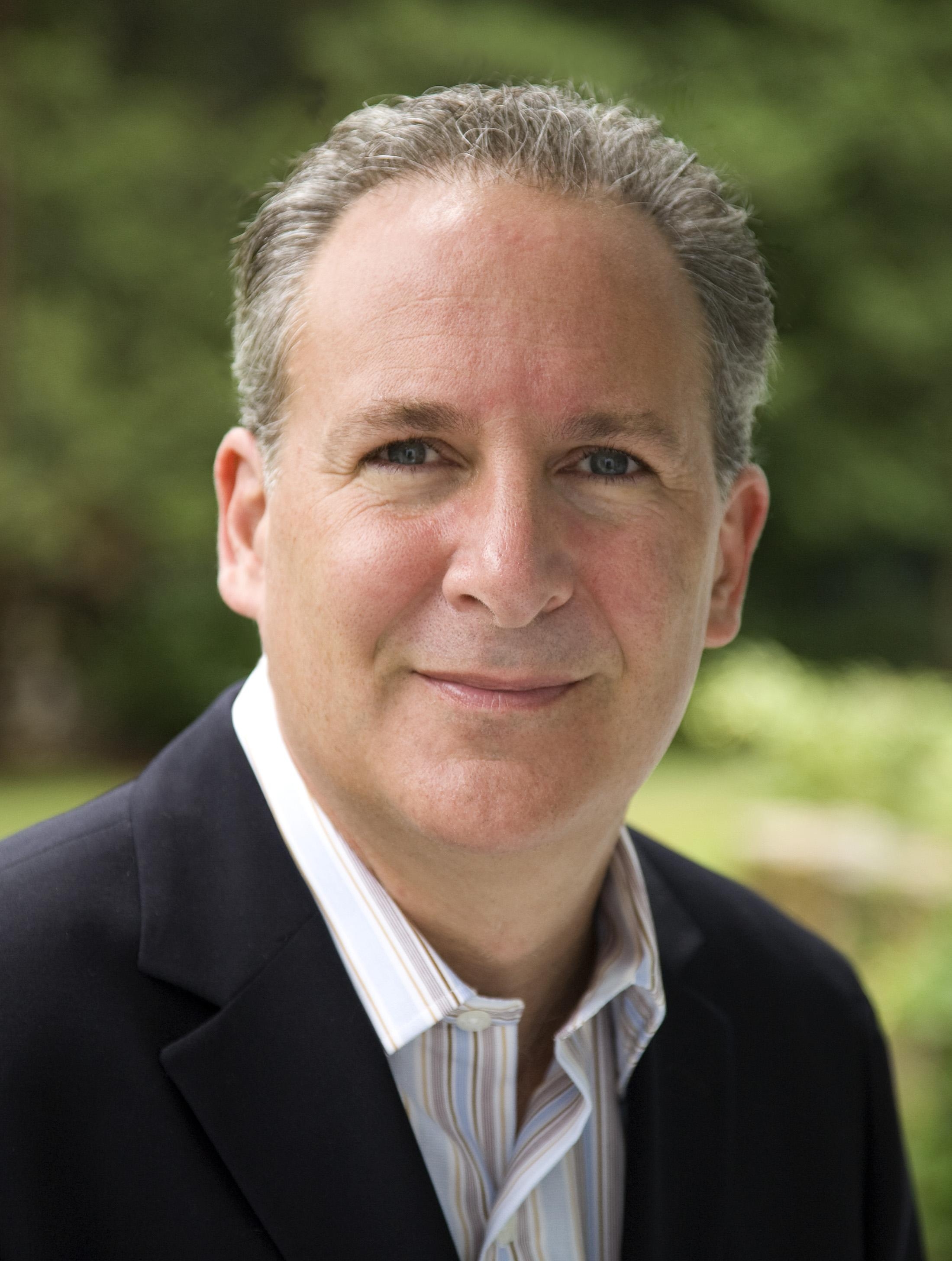 You may have seen Peter Schiff on one his many appearances on financial media like MSNBC, Fox Business News and CNN.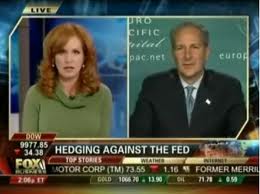 Maybe you've listened to the Peter Schiff radio show or have seen Peter speak at live conferences like Freedom Fest, The Money Show or The New Orleans Investment Conference.
But now you can enjoy an entire week learning and talking with Peter and the rest of a world-class faculty aboard a luxurious cruise ship during the 18th annual Investor Summit at Sea™!
Think about all that's going on in the world…things that affect YOUR finances.
Central banks around the world, led by the Fed's unprecedented amounts of "quantitative easing", have flooded the global economy with currency.  Many countries are experiencing NEGATIVE interest rates!   Attempts to normalize have failed … just as Peter predicted.

The stock market is roaring back.  Will the party last or is another bubble brewing?
The U.S. is election remains one of the most controversial in recent memory, and 2020 is right around the corner.  How will partisan politics affect the global economy and YOUR investments?
Real estate values have risen, but are flattening out.  The population is growing and more people are renting.  Is there still money to be made in real estate?
Are you ready to mitigate risks and capitalize on the opportunities?
When you attend the Investor Summit at Sea™, you'll enjoy more than a week of education, networking, conversations and total focus on new strategies and opportunities to profit from what's coming.
There are seminars, panels, roundtable discussion, small group dinners with faculty members, and private cocktail receptions.
This isn't the same group of experts you see on the circuit of every other investment conference.  You'll get new ideas, fresh perspectives and an eye-opening dynamic from experts in real estate, precious metals, oil & gas, infinite banking, global economics and more!  Serious investors are concerned about what's happening in the world.  But they also know with every challenge comes great opportunity.  This may the most important investment you make this year.
Get on board the 18th Annual Investor Summit at Sea™!
Click here to learn more now or fill out the form below to schedule a call with a Summit specialist.
If you really care about your money, chances are you've watched more than your fair share of financial shows.  If so, you've probably seen or heard Peter Schiff.  He's a hard guy to ignore…not that you'd want to.  We know we'd be better off had we been listening to him back in 2006 when he accurately predicted the financial collapse.  Watch the video here.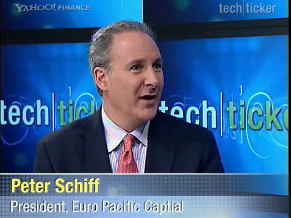 So it's probably obvious why WE would want Peter Schiff on board our 2013 Investor Summit at Sea™.  We want to spend quality time with him, hear what he thinks about the fiscal cliff, the debt ceiling, quantitative easing ( we call it "queasing", because it makes us queasy), the Fed, and Keynesian versus Austrian economics, and more.  We're also anxious to learn more about what Peter calls The Real Crash (the title of his recent best-selling book), which is the collapse of the dollar and government debt.
Scary?  Maybe.  But closing our eyes, or switching the channel on the remote won't make these issues go away.  So like it or not, we are ready to learn from a guy we think has unquestionably earned the right to have an opinion worthy of our consideration. And maybe, we'll learn some important strategies to protect ourselves and actually make great profits while everyone else is hitting the panic button (or the snooze button).
But why would Peter Schiff invest a week of his life to come hang out with us (and you, if you decide to join us)?  After all, we're not paying him.
Peter told us he looks at the Summit as a rare opportunity to give more than a keynote speech to a large crowd or a short soundbite on a TV show.  And even though he has a radio program, we know from experience that radio is a one way conversation.  The Summit is about connecting with people face to face without cameras and microphones.
For Peter, just as Robert Kiyosaki told us about the 2012 Summit that he attended, the Investor Summit at Sea is a chance to spend quality time with a relatively small group of serious investors and a diverse faculty in a fun, semi-private and focused environment.  Plus, our event brings together a slightly different mix of speakers than Peter usually shares the stage with, which means new conversational dynamics and strategic relationships, both for him and everyone else.
If you've ever heard Donald Trump talk about how he avoided financial ruin and re-built his empire, you know how important building face to face relationships can be.   As Trump explains it, he was $900 million in debt and on the verge of ruin, when almost on a whim, he decided to attend a dinner party that he didn't really feel like going to.
It turns out that he ended up sitting next to one of the bankers scheduled to foreclose (first thing on Monday!) on an important property , but after a personal conversation, Trump made a deal that played a pivotal role in saving the property and Trump's future.  What's scary, Trump says, is how close he came to not going.
The important lesson?  No one is going to come to your home and hand you or a solution on an opportunity.  The good news is that everything and everyone you need is out there somewhere.  You're mission, should you choose to accept it, is to go out and find the resources and relationships you need to achieve your dreams.  If you're reading this, you've already shown yourself to be someone who is out looking.  Good job!
We've been hosting these Summits for 10 years now.  We never know who's going to be there, what will be going on in the world at the time we sail, or what the faculty will have to say about anything.  But we do know that good things ALWAYS happen when we get people together for a week in the right environment.
Will getting to know Peter Schiff change your life?  We don't know.  But we invite you to come and find out…maybe some good Schiff will happen to you! 

Click here now

to learn more.
When the mortgage-backed securities (MBS) market collapsed in 2008, real estate owners – both homeowners and investors (and radio talk show hosts) – got hit hard. Banks failed, loans became scarce, buyers disappeared, and people everywhere (including tenants) lost their jobs.  Very ugly.
Lesson: pay attention to macro (big picture) economics.  So now we do.
In the aftermath, we went looking for people who'd called the disaster ahead of time and for the right reasons.  Then we started stalking them, so we'd be first in line to hear the next prediction.  When we went to the Las Vegas Money Show to interview economist Mark Skousen, we ran into one of these guys.  So grabbed an empty meeting room, set up the microphones and persuaded him to sit down to share his big brain with us – and you.
Coming to you from Caesar's Palace Hotel in Las Vegas, Nevada:
Your talkimus maximus host, Robert Helms
Your talenti minimus co-host, Russell Gray
Special guest, money manager, author, economic and financial pundit and biggimus brainimus, Peter Schiff
In case you don't know Peter Schiff, he is the President of Euro Pacific Capital investment brokerage.  He's a former candidate for the U.S. Senate, a prolific author,
and an outspoken financial commentator.  Just for laffers, set aside 10 minutes and watch this montage of pre-meltdown TV appearances by Peter as he argues with a host of "experts" about the problems Schiff saw approaching.
Now some people don't like Schiff's politics.  Whatever.  We aren't a political show.  We want to learn how to be better investors.  And we sure wish we would have been paying more attention to Peter Schiff back then.
In his 2006 book, Crash Proof, Peter detailed why he thought the U.S. mortgage markets would collapse.  In his 2011, "I told you so" update, Crash Proof 2.0, Peter revisits the original text with the benefit of hindsight.  It's one of our favorite books and is on The Real Estate Guys Recommended Reading list in our bookstore.
In this interview, Peter talks about his new book, The Real Crash – America's Coming Bankruptcy.  Scary title! And we thought the whole Mayan calendar thing was spooky.
Peter explains to us that while the mortgage meltdown was horrific, it was really only the tremor before the big earthquake.  What's yet to come is the real crash (hence the catchy book name) which will be caused by the collapse of the mother of all bubbles: U.S. Treasuries and the U.S. dollar.
Of course, the implications for real estate investors should be obvious.  Mortgage interest rates pivot off of Treasury yields.  When the value of Treasuries go down, interest rates go up.  The bigger the collapse, the higher rates go.
Now if the Fed decides to prop up Treasuries by purchasing bonds using their "magic checkbook" (for more on this, check out our multi-part blog on The Great Debt Ceiling Debate), called "Quantitative Easing", which is essentially printing money.  The outcome?  Inflation.  Maybe even hyper-inflation.
Of course, in all of this doom and gloom, there are tremendous opportunities.  And Schiff doesn't leave us feeling completely freaked out and helpless. In fact, he actually has many ideas about what you and the country can do to mitigate the inevitable pain created by an unsound monetary system.
During the week we spent with Robert Kiyosaki on our last Investor Summit at Sea™, he told us he thinks there's an 80% chance of hyper-inflation.  The solution?  Use mortgages on income producing real estate to short the dollar.  That is, borrow dollars today that are worth more than dollars 10 years from now.  Then pay the loan back with tomorrow's cheaper dollars.
Now, if interest rates rise, and inflation hits, then real estate prices and rents will go up, more people will need to rent, new housing will be too expensive to build, and your mortgage will be easier to pay off with devalued dollars.  However, it's important to remember that even though people will be being paid more dollars (in an inflationary environment, wages go up too), prices will also be going up – and probably faster than wages.  So people who are savings and don't own real assets will actually get poorer in terms of purchasing power.  That's why we like low cost, positive cash flow real estate markets.  Positive cash flow means we can control the property long term no matter where values go in the short term.  Low cost markets are more likely to see an increase in demand as people lose purchasing power.
Now Peter Schiff is a stock guy, but some of the things he says can apply directly to real estate.  First, he likes dividend paying stocks.  The real estate equivalent is rental real estate.  He likes bargain stocks.  The real estate equivalent is affordable markets.  He likes shorting the dollar.  As we just discussed, mortgages are a great way to short the dollar – as long as the tenants are paying them!  Lastly, he likes diversifying in non-U.S. assets.  Of course, we've been fans of investing in real estate outside the U.S. for the last several years.  One of our favorite markets is nearby, English speaking and really beautiful (that's a bonus) Belize.
So even though Peter's a stock guy and we're real estate guys, we actually have a lot in common.  So much so, we decided to invite him to join us as a guest faculty member for our 2013 Investor Summit at Sea™.  At this point, it's supposed to be a surprise, but since you've read this far, we thought we'd reward you with a sneak peek.  Thanks for being a fan!
For now, we encourage you to listen to this episode and make some Schiff happen to you!
Listen now:
Want more? Sign up for The Real Estate Guys™ free newsletter!
Don't miss an episode of The Real Estate Guys™ radio show!  Subscribe to the free podcast!
Stay connected with The Real Estate Guys™ on Facebook!
The Real Estate Guys™ radio show and podcast provides real estate investing news, education, training and resources that help real estate investors succeed.