High housing prices continue to be a concern in many major markets.
While there are varying opinions on how to solve the problem, history says … and recent headlines concur … that adding fuel to the fire will be the likely "solution."
Here's how it works and why it's likely to create a lot of equity right up until it doesn't …
First, it's important to remember prices are "discovered" when willing buyers and sellers meet in the marketplace and cut a deal.
Buyers want the lowest price and sellers want the highest. They meet somewhere in the middle based on the supply and demand dynamic.
When there are lots of buyers for every deal and a seller has the ability to wait for the best price, buyers compete with each other and bid the price up.
When there are lots of sellers relative to buyers, sellers compete with each other by dropping the price or offering more favorable terms and concessions.
Duh. That's real estate deal making 101.
Of course, the real world is a little more complex … especially when you have powerful wizards working to manipulate the market for whatever reasons.
To our way of thinking, "capacity to pay" needs to be broken out of "demand" when looking at the supply and demand dynamic.
After all, if you're crawling through the desert dying of thirst and you come across a vending machine with bottled water for sale at $100 per bottle, you're probably willing to pay.
But if you don't have any money in your pocket, limited supply and high demand alone don't matter. You have no capacity to pay.
When it comes to housing, capacity to pay is a combination of income, interest rates, and mortgage availability.
To empower purchasers with more capacity to pay, you need higher real incomes, lower interest rates, money to lend, and looser lending guidelines.
Of course, these do NOTHING to help make housing less expensive.
In fact, they actually make housing more expensive because they simply increase the buyers' ability to pay MORE.
Yet, this is where the wizards focus their attention. And to no surprise, they have an excellent track record of creating real estate equity (inflating real estate bubbles).
And that's exactly why real estate is such a fabulous hedge against inflation.
While renters watch prices run away from them, owners ride the equity wave up … and up … and up.
And when paired with debt, real estate becomes a super-charged wealth builder … growing equity much faster than inflation, while still hedging against deflation.
After all, if you put $20,000 down on a $100,000 property and the price falls to $80,000 and NEVER recovers … eventually the tenants pay the property off.
Now your $20,000 investment has grown to $80,000 … even though the property deflated 20 percent.
But it's hard to imagine any serious sustained deflation will hit real estate absent a catastrophic sustained economic collapse.
Of course, it's probably smart to have some cash, gold, and debt free real estate as a hedge against catastrophe … but probably not the lion's share of your portfolio.
That's because the history and headlines favor higher prices over the long haul.
This brings up a very important point for every serious student of real estate investing …
The ONLY real way to truly lower housing prices in the face of growing population is to increase supply.
But there's NO motivation for the wizards to reduce housing prices.
They'll SAY they want to, but they can't deliver.
Think about it …
No politician wants to face home-owning voters who are watching their home values fall.
No banker wants to have a portfolio of loans secured by homes whose values are falling.
And in spite of their sometimes-public spats, politicians and bankers have a long track history of working together to enrich and empower themselves.
So does it make sense that politicians and bankers are really going to do anything meaningful to cause housing prices to fall?
We don't think so. All the motivation is to cause housing prices to rise.
And as we saw in 2008, on those rare occasions where housing prices fall, bankers and politicians rally to revive them as quickly as possible.
Your mission is to structure your holdings to maintain control if prices take a temporary dip. And of course, positive cash flow is the key.
Meanwhile, the Wizards are hard at work to make expensive housing more affordable …
This means fostering an environment to increase jobs and real wages, lower interest rates, loosen lending guidelines, and get more money flowing into funding mortgages.
Are these acts of frantic Wizards desperate to keep the equity rally going into an election year? Maybe.
But until and if a total financial crisis happens again (which you should be diligently prepared for) …
… we think the bubbliest markets will see softness, even as nearby affordable markets increase as priced out home-buyers migrate.
Nonetheless, keep in mind that real estate is not an asset class … even a singular niche like housing. Every market, property, and deal is unique.
So it's possible to find deals in hot markets, and it's possible to overpay in a depressed market. Think big, but work small.
And while the financial media complains about over-priced housing and rings the bubble bell, consider that if housing remains unaffordable to buyers, it only creates more demand for rentals.
The properties you lose the most on are the good deals you pass on because you're focused on price and not cash flow.
Is the housing boom … like the stock market boom … late in the cycle? Probably. But that doesn't mean there's not a lot of opportunity out there right now.
In August 1971, President Richard Nixon went on national television and shocked the world by defaulting on the gold-backed dollar system created at Bretton Woods in 1945.
Up to that point, dollars were essentially coupons for real money … gold. Foreign dollar holders could turn in their dollars and walk away with gold at $35 per ounce.
Nixon repudiated that deal without warning, promising it was only a "temporary" measure. That was over 48 years ago … and the world is still waiting.
It reminds us of Ben Bernanke's promise that quantitative easing was only temporary. Yet, here we are 10 years later and it's still here.
Yes, we know Jerome Powell doesn't want to call it QE. Most people forget Ben Bernanke didn't want to call the original QE "QE" either.
So Nixon tried to take the edge off the gold default by saying it's only temporary, but he knew the world would react by dumping dollars … crashing the dollar and causing prices to rise.
If that's confusing, just think of dollars like stocks. When something happens to trigger people to sell, the price falls.
When the dollar falls, it takes more dollars to buy the same products. That's called inflation. And it hurts people who do business in the falling currency.
So while foreigners were upset about Uncle Sam's broken promise, those paying attention could sell their dollars quickly and buy gold in the open market.
American citizens were not so fortunate.
That's because back then it was still illegal for U.S. citizens to own gold. And the government had already taken all the silver out of the coins in 1965.
So even if Americans were smart enough to know what was happening, the best escape routes were blocked. Real money wasn't readily available to them.
Being aware the American voter would be facing rising prices and falling purchasing power headed into the 1972 election cycle, Nixon attempted to stop inflation by executive order.
In fact, at the same time he defaulted on the gold standard, Nixon also ordered a national freeze on prices and wages.
You read that right.
In the United States of America, the land of the free, bastion of free market capitalism …
… by executive decree, and without warning, it became immediately illegal for a private business owner to raise prices on a customer or increase wages to an employee.
Of course, it didn't work.
In fact, as discovered through his now infamous penchant for tape recording everything, it's well-documented Nixon knew it wouldn't work when he did it.
On February 22, 1971 in a recorded conversation with his Secretary of the Treasury, Nixon said,
" The difficulty with wage-price controls and a wage board as you well know is that the God damned things will not work."
"I know the reasons, you do it for cosmetic reasons good God! But this is too early for cosmetic reasons."
But by August 12, 1971, the Secretary of the Treasury apparently convinced Nixon the time had arrived to put lipstick on the pig …
"To the average person in this country this wage and price freeze–to him means you mean business. You're gonna stop this inflation. You're gonna try to get control of this economy. …If you take all of these actions … you're not going to have anybody…left out to be critical of you."
In other words, it was all political theater to pander to pundits and voters. It doesn't matter if it works … or if you even think it can. It only matters that you're seen trying.
So just 3 days later, Nixon went on TV and pulled the trigger.
What does all this have to do with YOUR real estate investing?
Maybe more than you think. History often has valuable lessons for those who take the time to reflect on it.
You may have heard … California just enacted state-wide rent control.
California's not the first to do this … Oregon holds that "honor", having enacted their own version of state-wide rent control last February.
Of course, this is a governmental policy, so any discussion of it runs the risk of turning political and divisive.
But it doesn't matter whether you or we agree or disagree with the spirit or letter of the law. That's irrelevant.
The rent control laws are here like them or not, so the more germane discussion is about what rent control on this scale might mean for real estate investors … regardless of political stripe.
Now if you think none of this matters to you because you have no intention of investing in California or Oregon … think again.
Because even though each state's law is different, the motives are similar … to "do something" (or at least appear to be trying) to address growing homelessness presumably created because "rent is too damn high."
If this way of thinking catches on (and it seems to be), state-wide rent control could be coming to a market near you.
And like California, rent control laws could be RETROACTIVE.
Think about that.
Let's say you're a value-add real estate investor and you find an older, run-down, poorly managed property in a decent area.
You put together a plan and invest generously to improve the property to the benefit of the tenants and the neighborhood, expecting to earn higher rents for a better product.
But AFTER you make your investment, the government decides to make it illegal for you to raise the rents to your projections. And it's retroactive.
You made a plan and took a calculated risk based on the rules in place … and wham-o! The government changes the rules after the fact.
Ouch.
Call us crazy, but that doesn't seem fair. At least Oregon "only" made their rent control effective immediately. California's law is retroactive seven MONTHS.
We understand politicians are trying to pre-empt landlords from jacking up rents before rent control kicks in.
Of course, this reveals a paradigm of how politicians view landlords … as greedy takers looking for every opportunity to screw over their customers.
Funny, some people see politicians the same way … but we digress.
It's painfully obvious these lawmakers don't understand real estate investing.
While it's true, the laws allow rents to rise a "generous" spread of 5-7% over the (artificially low) CPI.
Maybe this is okay for new or fully renovated properties. No cap ex needed.
But the law specifically targets properties over 15 years old … the very ones most likely to need substantial renovation.
Worse, the law does NOT make an exception for capital expenditures, so the limit on rental increases potentially caps the incentive to fix up old, ugly properties.
Will rent control create a greater divide between the nice and not-so-nice areas as existing properties are starved of cap ex?
History says it will. Time will tell if it's different this time.
Meanwhile, it's wise for real estate investors to pay attention to laws in places like Oregon and California … even though they may not apply to you … yet.
Because when you look at California, it seems like they got some of their ideas from Oregon. Like Hollywood, politicians tend to copy each other.
And because affordable housing is a national problem heading into a heated election year …
… it's likely other states are looking at the "leadership" of California and Oregon … and could be considering a rent control law variation of their own.
The opportunity could be in the overt and implied exemptions …
… like mobile home parks, residential assisted living, self-storage and other niches outside the cross-hairs of perhaps well-meaning, but sometimes misguided politicians.
Remember, markets are dynamic, complex systems affected by fiscal, tax, monetary, and regulatory policy as much or more than local demographics and economics.
It's smart to pay attention to ALL of it … and objectively evaluate how each factor might impact you and your portfolio.
A lot of folks have been asking lately … where are we at in "the cycle"?
Of course, the question presumes cycles exist (they do).
But with so many new people getting into real estate investing … including many who've never invested through a "correction" (geek speak for a downturn) …
… it's amazing there's anyone who isn't wondering when the next one's coming … and HOW to know.
It's not really that complicated, unless you're trying to get the timing down to the precise day and time.
Then again, if it were truly easy, everyone would know it and be on the right side of it.
This is where it gets tricky …
That's because for there to be a right side, there's got to be a wrong side.
This means if everyone knows it's coming and acts accordingly, not only will it not not happen …
(We know … that's a notty sentence.  Our English teachers are rolling over in their graves.  They never liked it when we were too notty.)
… but it's actually more likely to happen because everyone knows it's coming.
Our point is cycles are as much psychological as fundamental.
So when everyone sees it and moves in anticipation … it's their very movement that makes it happen.  It's a self-fulfilling prophecy.
You see it play out all the time in the paper markets.
Like a high-speed tailgater … even a flash of brake lights causes the lemmings of Wall Street to rush from one position to another …
… all trying to outrun each other to the exit of the entrance of a trade.  The rush pushed prices up or down depending on which way the crowd's running.
Of course, as we often point out … real estate investing is boring by comparison … in a good way.  Real estate is slow, steady, and relatively stable.
That's because real estate is not a commodity.  Real estate can't be traded in large lots at lightning speed … because every deal is different.
And with real estate, the logistics of the transaction …
… verifying title, arranging financing and insurance, getting inspections and appraisals, and simply vacating the property …
… are all glacierly slow when measured in Wall Street nano-seconds.
Nonetheless, real estate is not immune to a rush for the exits … especially now that Wall Street players own huge blocks (pun semi-intended) of homes.
But even though real estate cycles like everything else, it's still very slow.  It's easy to fall asleep at the wheel. 
Of course, even if you're alert (and we all know the world needs more alerts) … you need to know what to pay attention to.
And THIS is where newbie investors get confused.  They don't know which gauges to watch.
Is it the stock market?  Interest rates?  Jobs?  Wages?  Taxes?  Cap rates?  Days on market?  Year-over-year price changes?  Price trends?  Occupancies?
Yikes.  It's information overload.
No wonder people just want to ask someone they perceive as smart to flip to the back of the book and point at the answer.
Sorry to burst your bubble (calm down … it's just a figure of speech), but the truth is no one knows for sure.
That's partly because real estate is highly local.  And there are many niches … each with their own unique dynamics.
Still … there are some basic principles to apply to whatever product niche and market you're investing in.
It comes down to the willingness and capacity to pay more.  And it's important to note those are NOT the same.
Just because you want something, doesn't mean you can afford it.
So effective upward pressure on prices comes when the supply in the market is being overwhelmed by demand from buyers fueled with the capacity to pay more.
So, the key ingredients to understanding what drives pricing are …
Supply, and the capacity for supply to expand
Demand, in terms of number of people chasing the supply …
Capacity to pay, which is generally a factor of incomes, interest rates, and loan availability.
(For rental properties, incomes are rents and net operating incomes. For single-family consumer housing, income means wages.)
Of course, to be precise with timing, you'll need to dig into each of these factors for your specific geography, demographic, and product niche.
But when addressing "where we are in the cycle" (bet your thought we'd never get there) …
… you're looking for a divergence between growth and the underlying driver.
Since housing is a hot topic for everyone … and usually the first thing that pops to mind when asking about real estate cycles …
… take a look at this chart:
Housing Price Index to Production Wage Index
SOURCE: FEDERAL RESERVE ECONOMIC DATA   
HTTPS://FRED.STLOUISFED.ORG
(The data came from the Fed, but the chart was put together by  
The Heritage Foundation 
here
 )
Notice that wages and home prices are tightly correlated from 1991 to 1999.Then something apparently happened to create a divergence in 1999.  Of course, from 2000 to 2007 a "bubble" blew up and peaked.
We've all heard or experienced how that ended.  Not pretty for those who weren't prepared for the possibility.
Severe deflation (the housing crash) ensued.
And as the chart shows, prices relative to incomes over-corrected … falling below the wage trend line …  so by 2011 housing was actually very affordable.
But it didn't last long.  And you can see where we're at in the "cycle" now.
Kind of makes you stop and go hmmmm….
Of course, there's a lot of insight hidden in the history of events from 1999 to 2019.
And because real estate is about buying and holding for the production of income over the long haul …
… it's probably worth a trip down memory lane to see what can be gleaned from the last 20 years and applied to the next 20 years.
We'll take that up in our next edition.
Until next time … good investing!
---
More From The Real Estate Guys™…
The Real Estate Guys™ radio show and podcast provides real estate investing news, education, training, and resources to help real estate investors succeed.
---
Love the show?  Tell the world!  When you promote the show, you help us attract more great guests for 

your

 listening pleasure!
Investors and economists often talk about cycles … business cycles, credit cycles, even news and legislative cycles.
Cycles are the ebb and flow of causes and effects sloshing around in the economic sea we all swim in.  They're big picture stuff.
For nose-to-the-grindstone Main Street real estate investors, cycles are barely interesting, seemingly irrelevant, and mostly boring.
But a danger for Main Streeters is not seeing something dangerous developing on the horizon.  Another danger is getting lost in the lag.
The lag is the gap between when a "cause" happens and when the "effect" shows up.
For example, in a typical supply-and-demand cycle, a shortage of homes could cause prices to spike.    The effect of the supply-demand imbalance is higher prices, which in turn becomes a new cause.
Rising prices causes builders to increase production … and existing property owners to put their homes on the market … thereby increasing supply.
As supply grows, price escalation slows. If supply overshoots demand, prices might actually fall.  If you're structured for only rising prices, you might have a problem.
Of course, there are other factors affecting pricing such as interest rates, wage growth, taxes, labor and material costs, availability of developable land, and on and on.
But our point is … an amateur investor often doesn't see the cause for price escalation (or anything else) until the effect happens.
Once prices rise, they jump in to ride the wave … believing prices will go up tomorrow because they went up yesterday …  and their speculation only adds to the demand and fuels the fire.
At least for a while …
What's often overlooked is the production pipeline … until the supply shows up and softens pricing.  Near-sighted investors often get lost in the lag.  They're not sure where they are in the cycle.
It's what happened to "GO Zone" investors after Katrina and Bakken investors during the shale boom.
Folks bought in during a boom, not considering the "production lag" … and didn't structure for a slowdown.  When it happened, they didn't have a Plan B.
It's a simple example … and before 2008, that was about as deep as our analysis ran.
But the pain of 2008 opened our eyes … and 10 years later they're still as wide open as we can keep them … because we know there are cycles as sure as the sun comes up.
That knowledge isn't bad.  In fact, it's good.  Because when you see the bigger picture, you also see more opportunity.
So we study history for lessons … current events for clues … and we talk with experts for different perspectives.
It sounds complicated … and maybe it is a little … but it's like the old kids' game, Mousetrap.
There's a lot of fancy machinery hanging over our heads …and it's just a series of causes and effects.  "A" triggers "B" triggers "C" and so on … until it's in our faces.
But even at the street level with our nose on the cheese, if we watch the machinery, we can see events unfold and still have time to react appropriately.
So let's go past a simple supply-and-demand example.
Back in 1999, Uncle Sam decided to "help" wannabe homebuyers get Fannie Mae loans … so the government lowered lending standards and pushed more funds into housing.  It seemed like a nice thing to do.
But at the time, observers cautioned it could lead to financial problems at Fannie Mae … even to the point of failure.  It took nine years (lag) … but that's exactly what happened.  Fannie Mae eventually failed and needed a bailout.
But before things crashed, it BOOMED … and people made fortunes. We remember those days well.  It was AWESOME … until it wasn't.
Folks were profitably playing in the housing jumphouse from the time the easy money air pump switched on until the circuit blew.  Lags can be a lot of fun.
Because few understood why the party started and why it might end … most thought the good times would roll forever.  So they were only structured for sunshine.
Oops.
People who urged caution at the height of fun … like Peter Schiff and Robert Kiyosaki … were derided as party-poopers.
Of course, they both did well through the crisis because even in the boom they were aware of the lag and the possibility of a downturn … and were structured accordingly.  Smart.
Now, let's go beyond supply, demand, and mortgages … and look even further up the machinery …
In late 2000, Congress passed the Commodity Futures Modernization Act of 2000.
Doesn't sound like it has anything to do with real estate … BUT …
This was the birthplace of unregulated derivatives … like those infamous credit default swaps no one in real estate ever heard of …
… until they destroyed Bear Stearns and Lehman Brothers in 2008, while bringing AIG to the brink of bankruptcy, and nearly crashing the financial system.
This mess got ALL over real estate investors in a big and painful way … even though there was an 8 year lag before it showed up.
Remember, for those 8 years a lot of the money created through derivatives made its way into mortgages and real estate … adding LOTS of air to the jumphouse.
Back then, real estate investors were riding high … just like today's stock market investors.
And those who only measured the air pressure in the jumphouse … ignoring other gauges … didn't see the circuits over-heating … until the system failed.
Then the air abruptly stopped, the inflated markets quickly deflated, and the equity-building party turned into a balance-sheet-destroying disaster.
And it happened FAST.
Which bring us to today …
The Atlanta Fed recently raised their GDP forecast for the booming U.S. economy.
Stock indexes are at all-time highs.  Unemployment is low.  The new Fed chair says, "The economy is strong."
Some say these are the effects of tax cuts and a big spending bill.
Makes sense … because when you measure productivity by spending, when you spend, the numbers move.  Spending, or "fiscal stimulus" is an easy way to goose the economy.
But some are concerned this is a temporary flash fed by debt and deficits.
Others say it's fiscal stimulus done right … kindling a permanent fire of economic growth and activity.
Could be.  After all, Trump's a real estate guy, so he understands using debt to build or acquire long-term productive assets.
Real estate investors know better than most that not all debt and spending are the same.
Of course, government, geo-politics, and a national economy are a much different game than New York City real estate development.
And there are certainly some cracks showing in all these strong economic numbers …
A strong U.S. dollar is giving emerging markets fits.  Home buying, building, appreciation, and mortgages are all slowing.
We're not here to prognosticate about what might happen.  Lots of smart people are already doing that, with a wide variety of opinions.
We just keep listening.
Our point today is … there's a lag between cause and effect smart investors are wise to consider.
When lots of things are changing very fast, as they are right now, some are tempted to sit out and see what happens.  Probably not smart.
After all, the air in the jumphouse could last a while.  No one likes to miss out on all the fun.
But others put on sunglasses, toss the umbrella, and go out and dance in the sunshine … without watching the horizon.  Also not smart.
Dark clouds could be forming in the distance which might quickly turn sunshine into storm.
The best investors we've met take a balanced approach … staying alert and nimble while enjoying the sunshine, but not getting lost in the lag.
Changes in economic seasons aren't the problem.  It's not seeing them coming and being properly prepared.
Until next time … good investing!
---
More From The Real Estate Guys™…
The Real Estate Guys™ radio show and podcast provides real estate investing news, education, training, and resources to help real estate investors succeed.
Even though there are many interesting economic developments to talk about, we're going to focus on an oldie, but a goodie … senior housing.
National Real Estate Investor just released their latest Seniors Housing Market Study and the headline hints that opportunity in the niche might be … growing old …
"High construction levels are tempering some of the enthusiasm in the seniors housing sector." 
Although cautionary, it's hardly doom and gloom compared to this cheery report from Attom Data Solutions …
Foreclosure Starts Increase in 44 Percent of U.S. Markets in July 2018
Or this one …
One in 10 U.S. Properties Seriously Underwater in Q2 2018
Or this one …
U.S. Median Home Price Appreciation Decelerates in Q2 2018 to Slowest Pace in Two Years
BUT, as we're fond of pointing out, the flip-side of problems are opportunities.
And because real estate is NOT an asset class any more than "Earth" is an asset class, there are lots of niches, sub-niches, and micro-trends to dig into to find deals.
Besides, every time some casual observer scans a scary headline and walks away, it leaves even more opportunity unclaimed for those willing to look a little closer.
So let's see what we can glean from these articles …
First, the "underwater" report illustrates the point that real estate can't be an asset class because even a sector as broad as "housing" behaves very differently in different places …
"… the gap between home equity haves and have-nots persists because home price appreciation is certainly not uniform across local markets or even within local markets."
As long as this is true, there will always be "haves" and "have-nots."  We're not sure about you, but we'd prefer to be "haves."  So that means picking the RIGHT markets.
Of course, "markets" aren't just geographic.
A market can be a product type … single-family housing, multi-family, mobile homes, student housing, senior housing, medical, office, retail, resort, and on and on.
A market can also be a price-point.  "Low-income" is different than "work-force," which is different than "executive," which is different than "luxury."
Consider this quote from the "appreciation" report …
"Price-per-square foot appreciation accelerates for homes selling above $1 million."
You get the idea.  As you continue to parse real estate into geographic, demographic, and economic niches, sub-niches and localities, you can uncover hidden opportunity.
This kind of analysis is the "work smarter, not harder" alternative to simply looking at hundreds of properties along with all the other deal-hunters.
So with that backdrop, let's go back to our lead headline about what's happening in seniors housing …
"Seniors housing has carved out a larger place in investors' commercial real estate portfolios due to the compelling demographics and a track record as a steady performer in both up and down market cycles."
BUT …
"… survey indicates a note of caution creeping in because of how much new supply is coming into the market." 
First, "hint of caution" isn't "OMG, the sky is falling" … so that's good.
We'll just hit one more quote, then look at how to go sub-niche as a way to mitigate the potential negative consequences of "too much supply."
"…respondents in this year's survey remain confident in seniors housing's stable fundamentals.  A majority are optimistic that both occupancies and rents will continue to increase …"
So clearly, there's a LOT to like about the senior housing space.
Of course, it's this very bullishness which attracts new development and increased supply.
HOWEVER, there's an angle to consider … and the hint is that this article is written to, and about, commercial … largely institutional … investors.
To them, senior housing means big buildings … like those featured in this report from the American Seniors Housing Association.
And remember, when big institutional money is looking for yield, they need big institutional properties to buy or build.
But as our good friend Gene Guarino tells us, there's a sub-niche of the senior housing niche that's too small for the big players, but plenty big for Main Street real estate investors …
Residential assisted living homes.
RALs are where you take an existing McMansion in a residential neighborhood, make some modifications, bring in a specialized manager,  and house a small group (8-16) of seniors who need assistance with their daily care.
But unlike a regular boarding house, these things cash-flow like CRAZY.
We won't get into the mechanics of all that now.  You can learn more here.
Our point is this is RALs are a sub-niche where you can ride a demographic wave (boomers' parents … and eventually boomers themselves), an economic niche (million-dollar plus homes), a hot niche (seniors housing, and especially assisted living) …
… and avoid the challenge of excessive inventory created by big institutional money.
Think about it …
There's not yet a practical way for institutional money to come in and build large supplies of residential assisted living facilities.  They can only build "big box" facilities.
If and when they overbuild, it will mean the big box facilities will be forced to lower prices to attract residents from each other.
BUT, the big box operator has a BIG, all-or-nothing facility, meaning it can't easily reduce room count to match demand. They either own and operate the entire big building or they don't.  There's no in between.
So over-supply means they'll need to cut SERVICES in an attempt to preserve profitability.
Contrast this to a RESIDENTIAL operator …
Let's say you have six of these houses in an area where the big boxes overbuild.
Will YOU feel the price pressure?  Sure.  At least a little bit.
BUT … remember, the senior resident who ends up living in a big box is often a different customer than the one in a residential assisted living home.
Many will pay a premium to live in a home rather than an institution.
So right out of the gate, your sub-niche of the senior demographic is arguably less price-sensitive, and your residential home is a very different value proposition.
But let's say you do get squeezed and lose a few residents.  If you can't replace them with profitable residents, you can always sell one of your six homes … into the single-family home market.
After all, it's not like you've got a 125-bed single-purpose property.  In other words, you have a Plan B exit strategy that feeds into a different niche …. home-owners.
It's MUCH easier for you to navigate the ramifications of an over-build … so you can ride the hot wave with less risk.
Even better, if the big box operators' profit margins get squeezed, don't be surprised if they take notice of your high profit margins and make you an offer.
We could go on, but you get the idea.  There are always niches and sub-niches when you're willing to dig a little deeper.
So when you read headlines about macro-trends, keep in mind opportunity is often micro … and often requires more thought.
In this case, the cautionary headline about over-building serves as an example of how to ride a macro-trend, while avoiding dangers created when big money overcrowds a space.
Until next time … good investing!
---
More From The Real Estate Guys™…
The Real Estate Guys™ radio show and podcast provides real estate investing news, education, training, and resources to help real estate investors succeed.
Have you noticed a bit of division in the news … over just about EVERYTHING?
As you may know, we obsess on all things economic and how they affect Main Street real estate investors … and try to steer clear of the more divisive topics.
But even the financial news is a polarized collection of confusing banter.
On the one hand, we see reports about low unemployment, GDP growth over 4 percent, rising consumer confidence, and record high small business optimism.
That all sounds awesome.
On the other hand, we read about record levels of household debt, stagnant real wages, and growing government deficits … at a time when interest rates are rising.
Then there's the ballooning corporate debt, grossly underfunded pensions even as boomers are retiring at 10,000 plus per day … and the hard-to-understand impact of a strong dollar on pretty much everything.
All that sounds mostly scary.
Sure, you could say it all blends together into a balanced and comfortable investing climate …
But that's like saying if you have one foot in a bucket of boiling water and the other in a bucket of ice water … on average you're comfortable.  Probably not.
But before you pull the sheets over your head and hope it all blows over, consider this pearl of wisdom from Atlas Shrugged author, Ayn Rand …
"You can avoid reality, but you cannot avoid the consequences of avoiding reality."
Of course, we'll never unpack all this with today's simple commentary …
… but we hope to encourage you to watch what's happening, get in conversations with similarly engaged folks, and consider how all these things can and do affect YOU and YOUR investing.  Because they do.
For now, let's just take a VERY simple investing principle and see if it helps us make sense of this schizophrenic financial world …
Would you borrow money at 2 percent if you could invest it at 4 percent?
 Most investors and businesspeople would.  So on its face, the borrowing isn't the big problem.  It's maintaining a positive spread.
This is the world real estate investors live in … borrowing and investing at a positive spread.
Of course, it gets a little trickier when rates are rising.   But the fundamentals of the game remain the same.  When rates rise, you MUST increase earnings, or you lose.
So it's not just how much you borrow, but what you do with the proceeds.  If you borrow to consume or retire less expensive debt, you're in trouble.
If you borrow to invest in growth, to acquire higher-yielding assets, to start profitable businesses … debt can be your most valuable tool.
Right now, Uncle Sam is borrowing and spending at a wicked pace.  The multi-trillion-dollar question is whether the borrowing will pay off.
The most recent 10-year Treasury auction saw a record amount of U.S. debt offered and scooped up by investors … at a yield under 3 percent.
(We watch the 10-year because it's the most correlated to mortgage rates)
So it seems bond investors aren't overly concerned about Uncle Sam's debt-levels and capacity to repay with a comparably valued dollar.  For now.
And in spite of the highly touted tax cuts, federal income tax receipts actually GREW nearly 8 percent in the first 10 months of 2018.
BUT … while income is up, deficits and debt are up MORE.
As investors, we understand it sometimes takes time for investments to pay off, so it's probably not time to judge … yet.
However, this is something we'll continue to watch carefully.
If the investments pay off, especially in a way that resurrects rust belt markets… there could be some serious real estate investing opportunities on the horizon.
If they don't, and this is all just a debt-driven faux boom, the end game could be a collapsed currency, ugly recession, and interest rates even the Fed can't hold down.
Of course, if all the "bad" stuff happens, there'll be lots of quality assets available at fire-sale prices … for those with enough foresight to liquefy some "boom" equity and keep it at the ready.
Of course, probably the BIGGEST opportunity in either scenario is to have a large network of aware and prepared investors on speed-dial … so you can put together investment funds to ride the wave or pick up the pieces after a crash.
The bottom-line is …
… it's not external circumstances that primarily control individual success or failure, but rather the individual investor's awareness, preparedness, and propensity to ACT as circumstances unfold.
How are YOU preparing?
Until next time … good investing!
---
More From The Real Estate Guys™…
The Real Estate Guys™ radio show and podcast provides real estate investing news, education, training, and resources to help real estate investors succeed.
America Divided…
As much as Americans clamor for a UNITED states and ONE nation under (pick the deity or political leader of your choice)…
From a financial perspective, and in particular in terms of real estate, America is anything but uniform.
And that's GREAT NEWS!
This is why real estate is such an effective investment vehicle… and why so many financial professionals don't understand it.
Real estate is NOT an asset class or a market like financial pros are used to.
Properties aren't uniform. They don't trade in bundles on highly efficient high-speed electronic exchanges.
Every property is different.  The inefficiencies of real estate ARE the opportunity.
Ironically, the headline which triggered today's topic comes from none other than Money:
The One Big Real Estate Trend You Need to Understand in 2017
The opening paragraph says it all…
"Forget a tale of two cities: Extreme housing market fragmentation is now creating different experiences for home buyers and sellers in a wide range of locations and segments." 
News flash…  it's been like that forever.  And it's what geographically diverse investors THRIVE on.
But here's an interesting observation from the article, which reinforces important lessons… some of which we've been commenting on for some time:
"Small homes have seen a much sharper price growth than larger ones…" 
Makes sense.
With both nominal and real wage growth fairly soft, healthcare costs on the rise, and many workers still burdened with student debt… even with crazy low interest rates, it's hard to buy the bigger home.
So although those are largely economic negatives, the consequences don't hit housing equally.
That's because less prosperity lessens demand for HIGH priced properties, while simultaneously INCREASING demand for affordable properties (and markets).
Nice.
Just like the 2008 financial crisis created a BOOM for landlords.  It was primarily the housing speculators who got crushed.
When people lost their jobs and homes, they rented smaller homes and apartments, found new (often lesser paying jobs), and though America become poorer in the aggregate… landlords of the right properties in the right markets became wealthier.
So bad times for the masses doesn't necessarily mean bad times for YOU.
The bottom line is we don't know what the future will bring.
Maybe Trump's policies will make America great again.  Maybe they'll crash the economy.
Maybe Peter Schiff is right (he was right about 2008), and no matter what Trump does… or if Hillary overthrows the vote and claims the Presidency… or if Obama declares himself emperor and refuses to leave… the amount of debt, deficits and promises will eventually overwhelm the economy and we'll get the MOTHER of all crashes.
Yikes.
Just remember… real estate has survived depressions, recessions, high interest rates, currency collapses (yes, 1971 was a collapse), stock market crashes; Presidential assassinations, attempted assassinations and impeachments; hanging chads; AIDS, Ebola, Zirka; civil unrest, Reefer Madness and disco.
You get the idea.
Real estate isn't going anywhere short of a revocation of private property rights or a life-ending collision with an asteroid.
The key is whether YOU and YOUR portfolio will survive.
We'd argue the fat spot in the middle is a safer bet… even though many say the middle class is being wiped out.
True.  But that's only financially.
So instead of owning a big home in the suburbs in a pricey state, the no-longer middle class might need to rent a smaller home in a more affordable market.
And if YOU build a great boots-on-the-ground team in those more affordable, low tax, strong infrastructure markets… you'll be there to meet their needs.
Sure, you could make more money faster playing at the margin… IF you get it right.  And maybe there's some high risk room in your portfolio to play there.
It's REALLY exciting when you buy a property for $500,000 and sell it a year later for $650,000.

But back to our article…
"Inventory has also risen at the higher end of the market, climbing almost 8% for homes in the $500,000 to $750,000 range."
Sure, that's just a data point on a curve.  But it's a trend worth noting.  It says the higher end of the market is slowing down.
We got lots of lessons in 2008.  Many the hard way.  But we got them.
Speculators… people buying at a high price in a hot market hoping to sell quickly to the next guy or pull out free equity with cheap financing… got stuck with underwater properties and negative cash flow.
Ouch.
So we think it's really smart right now to be hyper-attentive to YOUR market selection, team, property, financing structure, CASH FLOW… and maintain some liquid reserves both inside and outside the banking system.
Then pay attention.
If times are good,  the mega wave of Millennials, lower-middle class folks, immigrants attracted by opportunity (assuming we let them in), will all push up into the middle markets and price points.
But… you'll have to work harder to find good deals.
This is where a GREAT local team who LOVES you is awesome.  They'll help you exploit micro-inefficiencies and find great deals at the street level.
And if times are bad… even really bad… then all the folks who are riding high on today's bubbles in the stock market, or have high paying jobs in debt-driven industries, might see the music stop.
They'll move DOWN from the top… into more affordable markets and product types.
But good deals will be plentiful during the transition… just like in the wake of 2008.
Back then, those who had soundly structured portfolios, even if they were underwater, could hold on through the down trough.
And those who were both soundly structured AND liquid could go shopping to ADD to their portfolios at below-replacement cost prices.  Ah, the good old days!
As investors, we're thankful the market isn't level.  The schisms are where all the opportunity is.
Best of all, it's guilt free profit.  
Because the only way you really succeed in income property investing is by collecting a portfolio of properties you're committed to maintaining, and collecting a portfolio of tenants you're committed to serving.
In other words, you do well by doing good…and we hope you do.
More From The Real Estate Guys™…
The Real Estate Guys™ radio show and podcast provides real estate investing news, education, training and resources to help real estate investors succeed.
Could the Fed's decision NOT to raise rates be basically an admission this "recovery" is a farce?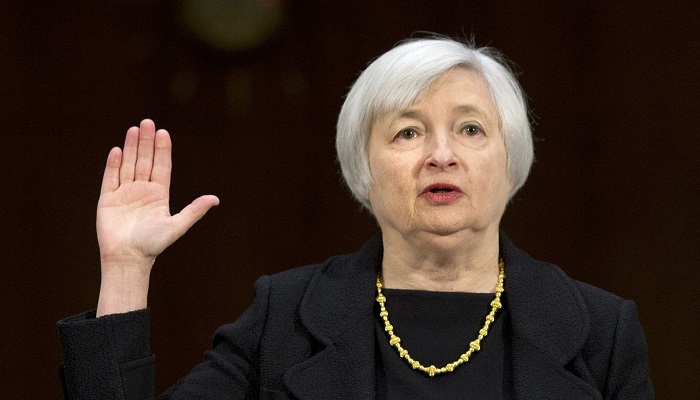 If the economy can't absorb even a token rate increase, it must be FAR from robust.
As we've discussed, there's simply not enough income (productivity) to service all the debt.
It's like a sub-prime borrower using a teaser rate to squeeze into a home they can't afford.  When rates re-set, their income's not enough to cover the new payment.
In other words, we have a sub-prime economy hooked on teaser rates.  An interest rate increase could push it over the edge.
Of course, the flip side of every problem is opportunity.
Right now, Janet Yellen has a BIG problem.  And she thinks housing can help her get out of it.
Check out this headline from Bloomberg…
 "The Fed chief noted… housing 'plays a supporting role' to bigger drivers such as consumer and business spending."
"The central bankers 'recognize that the housing market is sensitive to mortgage rates' and that an increase…will eventually impact consumer borrowing costs."
In other words, Yellen didn't raise rates so she could prop up housing.
Great!
But…proceed carefully.
First, we're not sure Janet Yellen will succeed at goosing housing.  And that's okay.
Encouraging consumers to go into debt based on home equity isn't a smart path to long term economic "recovery".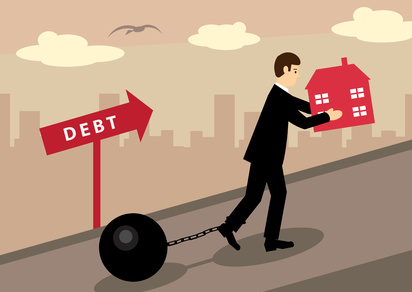 Isn't that how we got here in the first place?
And with interest rates already so low, there's no room to push up debt based solely on lowering interest rates.
So incomes need to rise.
But competition from low overseas wages and technology put a drag on American wages.
So Yellen might be tempted to revert back to money printing…or more "quantitative easing".
Long term that's bad for the dollar.
So mortgages and real estate could be very good things to have in the years to come.
Because, as we discuss in our Real Asset Investing report, mortgages are a way to short the dollar.  And in spite of it's recent "strength", the dollar has a one hundred year history of loosing value over time.  This makes sense because the Fed has a stated goal to create long term inflation.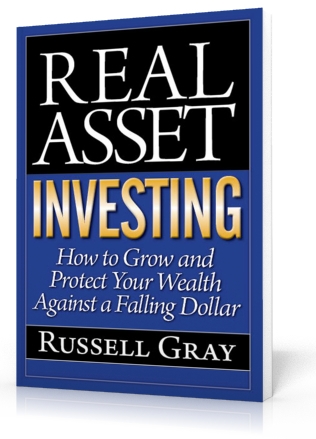 Real estate is a great way to hedge against long term inflation.
Just be mindful of the fundamentals of value.
REAL value comes from income.  The more income, the more value.  The less income, the less real value.
But after nearly seven years of artificially low interest rates, trillions of dollars in "stimulus", and zero meaningful reform of highly leveraged derivative speculation…asset values for stocks and bonds have risen without corresponding increases in income.
So this CNBC article says Wall Streeters turned to Main Street for more real returns…
Investors Snapping Up New Homes for Rentals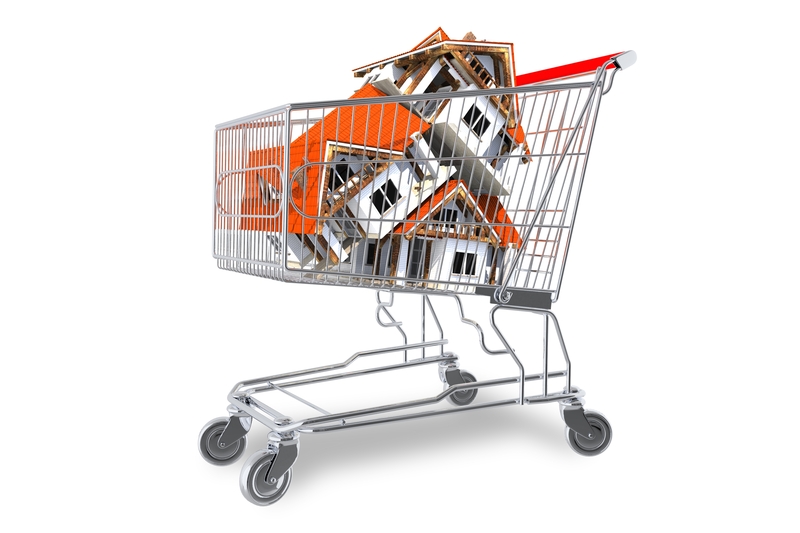 "…large-scale investors buying thousands of discounted foreclosed properties…turning them into single-family rentals….The housing market is recovering…but these investors are not selling. They are buying more, and now they are buying new."
This perplexes mainstream pundits who only understand "buy low, sell high".  But the article explains…
 "'…institutional capital is still looking at … a long-term hold…there's yield and…appreciation to be had.'" 
Exactly.  Welcome to real estate investing.
Of course, Bloomberg reports that all that big-money bids up prices and takes inventory off the market…
No wonder Wall Streeters are buying new…which of course, makes home builders happy.
As John Burns reported, home builders are beginning to cater to investors instead of only home owners.
But if real value is based on income, how are incomes doing?
Not so good…according to a Bloomberg article: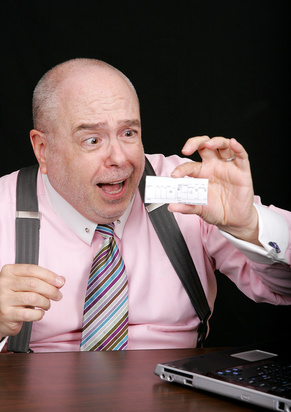 "Wages and salaries in the U.S. rose… at the slowest pace on record, dashing projections that an improving labor market would boost pay."
"Private wages were little changed…, the worst performance since those records began in 1980."
Is this headline from Market Realist provides a little glimmer of hope?
Wage Growth Could Possibly Be Ticking Up
Could…possibly…maybe…kinda sorta…
But then we dig deeper and find:
"Despite falling unemployment, one of the conundrums of the current labor market is flat real, or inflation-adjusted, wages."
And right in the same article we find out why it matters…
"Historically, real estate prices have correlated closely with wage growth…Recently, home prices have been increasing again, but that's due to low inventory….the ratio of median home price to median income is again approaching bubble-type highs. As the Fed removes accommodation, further home price appreciation will be dependent on wage growth."
Of course, rents also come from wages, and this Associated Press article says…
"…rental housing costs have been rising nationwide at roughly double wage growth…The result is an affordability crunch for renters."
This means long term resistance to rental increases…and even pressure to lower rents as people look to move to more affordable housing.
Here's the bottom line…
The Fed's decision tells us the economy is weaker than advertised.
Wages are soft.  People can't afford higher debt payments…or higher rents.
But they NEED housing.
So housing and rents are rising.  But without wage growth it may not be sustainable.
You shouldn't count on rising rents or lower interest rates to improve your cash flow.
So it's REALLY important to BUY RIGHT.
Choose affordable markets with a good local economy, low taxes and living expenses, and an attractive quality of life for people leaving expensive areas in search of affordable housing.
Avoid paying too much. Be disciplined. Don't chase the market.
Lock in low fixed rate long term financing. The difference in adjustable and fixed rates probably isn't worth the risk right now.
If you want an equity pop, force it by adding value.  Ditto for rents.  Maybe the market will push prices higher, but don't count on it.  The equity tide can rise…and it can recede.
If you can get available equity out at today's cheap interest rates, it's probably a good idea…as long as you have someplace to conservatively invest the proceeds for more than it costs to borrow.  Right now, that's pretty easy.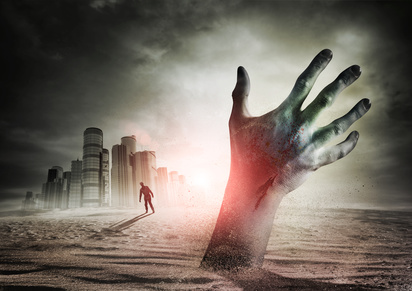 When we look at the investment landscape, we agree with the contingent of defectors from Wall Street…stocks, bonds and bank accounts look very scary right now.
But investors have to store their wealth somewhere.
Real estate provides income, long term equity growth, tax breaks and the most affordable form of conservative leverage.
In today's climate, it's hard not to like properly structured real estate in the right markets.
So if you have wealth you want to protect and grow…consider real estate.
If you know how to invest in real estate, but are already fully invested…think about starting a business to help other people get into real estate while the getting is still good.
Until next time, good investing!
The Real Estate Guys™ radio show and podcast provides real estate investing news, education, training and resources that help real estate investors succeed.
WHO KNEW the crash was coming? Lots of people have been reverse engineering the causes of the financial crisis.  It's easy(er) to be smart when operating from hindsight.  But when someone gets it right for the right reasons BEFORE the event occurs…well, that's just impressive.
Peter Schiff is one of the few guys who called it way in advance. Not only that, but he put it in writing in his 2006 book Crash Proof (the updated version Crash Proof 2.0 is now on our recommended reading list).
Even more impressive is that Schiff appeared on a whole host of TV shows sounding the warning.  But people literally LAUGHED at him, as you'll see in the 10 minute video below.  And there are many other videos of Peter aggressively debating all kinds of people – including next week's guest on The Real Estate Guys™ Radio Show, Steve Forbes.
Featured on this week's episode:
Your host, Robert Helms
Co-host, Russell Gray
Fund manager, economist, author and outspoken commentator, Peter Schiff
Politics aside (Schiff is running for the Republican nomination for Senate in Connecticut –  with the endorsement of Steve Forbes!), considering what Peter predicted and what actually happened,  how can you not be at least curious?   It was that curiosity that had us go to Las Vegas for Freedom Fest in July, where we were exposed to many economists who follow the Austrian school of thought.  There isn't any way in a blog post to explain all we learned, but a recommended homework assignment is to review the major tenets of the Austrian viewpoint versus Keynesian.  We think you'll find it very interesting, if not highly enlightening!
What we're really interested in is being able to best anticipate macroeconomic influences that are likely to impact the value of our real estate, the strength of the jobs market, the growth of wages (which fuels growth in rents); and the cost and availability of loans.  We don't care if you're Democrat, Republican, Libertarian, fans of rap or a drinker of light beer (okay, we find the last one a little offensive) -if you have something to say that proves true and makes sense, we're interested.  Peter Schiff is a guy that has proven true and seems to makes sense.
So for this entire show, we ask Peter to tell us to our face how he knew the crisis was coming and what's going to happen next.  Based on his track record, we think he's a guy worth listening to.  Check it out and let us know what YOU think!
The Real Estate Guys™ Radio Show provides ideas, perspectives and resources to help real estate investors succeed.
This podcast brought to you in part by Audible.com.  To download a FREE audiobook of your choice, click here.
Listen Now
Don't miss a show!  Subscribe to the Free Podcast
Want More?  Sign Up for The Real Estate Guys™ Free Newsletter!