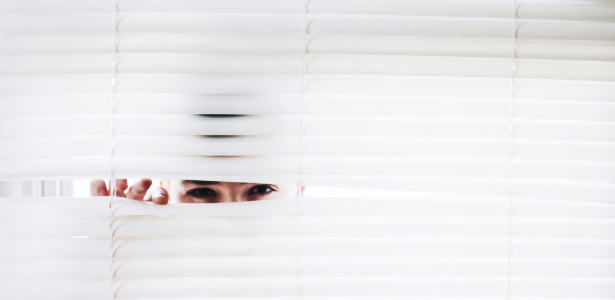 Lockdowns, restrictions, eviction moratoriums, civil unrest, election hysteria. Fun times.
It's enough to make a real estate investor order one bourbon, one scotch, and one beer … assuming you could find an open bar.
But before you reach for the Valium and TV remote, remember …
"Never make a permanent decision based on a temporary storm. No matter how raging the billows are today, remind yourself: This too shall pass!"
– T. D. Jakes
Sitting out troubling times is a permanent decision … because today's opportunities are only here today. When you miss one, it's gone.
And when today's troubles are setups for tomorrow's sunshine, standing pat can mean being out of position later.
We're not saying to play in the rain without a raincoat. You need to be smart in all situations. And yes, there are times when a strategic retreat is wise.
But we see some folks just disengaging. That's usually a mistake.
Even though we're in harrowing times, there are reasons for real asset investors to be optimistic about the future … even on a rocky road to riches.
Surely you didn't think it would be EASY?
So while there are a thousand hot headlines we could dissect in the middle of this pandemic / election cycle / potential system meltdown …
… better to stay anchored on timeless principles which are useful for navigating all the noise.
Because … as they say … stuff's about to get REAL. And that's going to be good for those aware and prepared.
For decades … through wars, recessions, currency resets, assassinations, impeachments, civil unrest, political scandals, disputed election results …
(Yes, ALL those scary things … and more … have happened before)
… professional investors reposition their portfolios … often shifting from offense to defense. But always staying PROACTIVE.
And though many of those professional investors are playing on Wall Street … the principles apply to Main Street investing as well.
So let's look at some Wall Street defensive strategies and translate them into Main Street lessons for real estate investors.
Ride the Equity Wave … Carefully
In times of enormous currency creation (monetary stimulus) and government spending (fiscal stimulus), it's hard to sit on the sideline. That's a lot of fuel.
Come Merry Men, let's ride this stock rocket to the moon!
Sure, things could crash. But they could boom big until they crash.
Just remember they can also do both at the same time … and what it means when it happens (not good).
But except for the very rarest of circumstances, pros don't ever get out of the market completely. It's about allocation … not abdication.
S0 while aggressive investors chase unicorns and sexy stories … defensive players often shift to "Consumer Staples".
In other words, they seek shelter in things which are essential at all times.
Translating to real estate, we think markets and properties in the residential, distribution, agricultural, healthcare, and energy niches are "staples".
No matter what's happening in the world, or what currency it's happening in, these properties are likely to remain valuable and productive.
Of course, they might be a little boring. But in tumultuous times, boring is beautiful.
But … even modest returns can be goosed through the careful use of long-term, low-interest rate debt. And today's market has some of the lowest rates ever.
Even if your portfolio is already stuffed with its unfair share of residential properties and dripping with equity …
… you can use cash-out refinances to lock in low-rates and reposition equity into other niches where financing is less available.
Load Up on Cheap Debt
It's no secret corporate CFO's have been borrowing like crazy and buying up their own stock … even while sitting on piles of cash.
Pros like to borrow cheap and long and load up on quality assets they understand …
… and to have "dry powder" ready when other quality assets are shaken out of weak hands.
A word to the wise … be very wary of borrowing short and lending or investing long. Only banks backed by the FDIC and Fed can play that game "safely".
Increase Liquidity
Extra cash isn't simply dollars in the bank … and it's not just for bargain shopping when markets get temporarily ugly.
Liquidity is a VERY important buffer when unexpected things disrupt all your well-laid plans. Murphy is alive and well.
Liquidity is like oxygen. You can last a while without profit … and even without revenue …
… but when you're out of cash (or assets quickly convertible to cash), you're in serious danger. It's like drowning.
And remember: Credit lines don't count because they can be shut off without warning … usually when you need them the most.
However, precious metals are an alternative store of liquidity … and allow you to pivot into ANY currency easily … which comes in handy when currencies crash.
Prioritize Principal Preservation
Warren Buffett's #1 rule for investing is "Don't lose money". His rule #2 is "Always remember rule #1".
But losing comes in different flavors. And sometimes a flight to safety is really a leap from the frying pan into the fire.
This is where we see REAL opportunity for real estate investors …
The basic defensive play for paper investors when they get spooked is to jump into U.S. bonds and dollars. BUT …
U.S. bonds and dollars are no longer the reliable havens of safety they once were … as evidenced by the popularity of gold and silver.
We've covered this in detail many times … but because it's arguably the most important underlying financial story right now and so few in the real estate world are talking about it, we'll touch on it again briefly.
When interest rates RISE, bond values fall.
Of course, when rates are at rock bottom (like they are), there's a big danger rates might rise.
For real estate investors, rising rates are an annoyance. But for bond investors, rising rates are a DISASTER.
Think of it like rising cap rates in a rent control area. The increased cap rate isn't from growing rents. It's from FALLING prices. You're losing equity.
This is what happens to bond investors when rates rise. Any bonds held LOSE value. Rising rates don't mean more income. They mean LOSS of principal.
Consider that U.S. bonds are denominated in U.S. dollars, so bondholders get paid back in dollars. This sounds good, but it can be a problem.
So keep your thinking cap on and don't give up now …
To keep rates down, the Fed prints lots of dollars to buy bonds. This dilutes the value of the dollars, which bondholder get paid back …
(it's called "inflation")
… and the Fed just announced they plan to let inflation run hot … that is, to overshoot 2 percent CPI (don't get us started …)
Here's the point and why it matters to real estate investors …
Like real estate, there are buy-and-holders and flippers.
Flippers buy bonds hoping rates go DOWN (driving principal UP) so they can sell at a profit. They don't want yield and they're not in it for the long haul.
They're flipping for capital gains.
Buy-and-hold investors ARE seeking yields … and finding the cupboard pretty bare …

So with bonds yielding less than inflation, bondholders are already losing on income … but in danger of losing worse if rates rise.
In today's world, bonds are terrible for both producing income AND for preserving principal long term.
Gold is good for the latter but produces no income.
And yes, paper investors can seek yields in dividend paying stocks. But this exposes them to extreme price volatility (after all, it is the stock market).
The bigger issue is companies world-wide are cutting dividends … the most since the last crash … in an effort to preserve cash during the pandemic.
This creates a HUGE opportunity for real estate investors … and especially for syndicators of cash-flowing properties.
The yields on real estate are better than bonds. And if a tenant defaults, they can be replaced. If a bond issuer defaults, you lose. So real estate wins.
Plus, the underlying asset (the property) which generates the income is a physical, tangible asset … not some "going concern" which might stop going.
(There's probably a reason China borrowed to the moon and built ghost cities … when the debt goes bad, the properties remain … and who's foreclosing?)
Another plus … real estate not only benefits from inflation but is often the intentional target of it (to protect the banks who lent against it).
And PLUS PLUS … (IMPORTANT) … think about this …
… it's MUCH easier for politicians and central bankers to feed money to Main Street so mortgages and rent can be paid … than to feed big corporations so dividends can be paid. Good optics vs BAD optics.
For those who prefer to own debt, mortgages are better than bonds.
Again, the debt is backed by the property. If the borrower fails, the lender gets the property AND its income.
As Main Street investors who've been blindly following Wall Street advice begin to understand all this, we think the smart ones will come home to real estate.
We could go on … and on … and on … but you get the idea.
Real estate investors need to smart, careful and creative right now … but there's no reason to be hiding in the basement.
Real estate is a great shelter in a storm.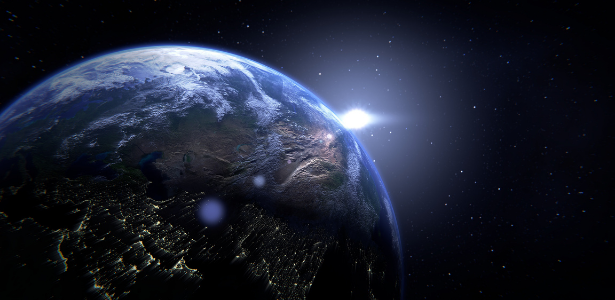 As The World Turns was one of the longest running daytime soap operas in television history. And yes … there are valuable lessons for investors.
From 1956 to 2010, As The World Turns followed the lives of a fictional collection of high-paid legal and medical professionals.
Unlike other shows in the genre, which tended towards sensationalism …
… As The World Turns was nuanced in drawing viewers into the underlying story-lines. The pace was more real-world than melodramatic.
Perhaps it was this deeper intellectual engagement that captivated the audience for decades.
Of course, technology has changed media.
More noise leads to more sensational reporting in desperate ploys to capture attention. It's the opposite of intellectual.
Today, much of the world's story-line comes in sound bites, tweets and posts.
And like Pavlov's dogs, we're conditioned for short attention spans …
… expecting anything important to be short, loud, obvious, easily understood, and hopefully entertaining.
If information isn't sensational, it feels unimportant. So we ignore it.
This could be why day-trading is so popular with many young "investors". It's hyper-stimulating.
But the real world changes SLOWLY … though surely … even in the internet age. Before Google, Amazon and Facebook … AOL dominated.
Of course, slowly but SURELY … the landscape of the internet changed … and is having a profound impact on everything … including real estate.
Impatient investors might overlook important slow-moving changes … and then miss opportunities or suffer damage from risks they didn't even see developing.
For years, we've been talking about the long-term decline of the dollar …
… and the persistent collapse of interest rates …
Both have significant ramifications for investors … real estate and otherwise. Just as AOL lost it's dominance slowly, so might the dollar.
But we've covered this often, so we'll simply continue to suggest the financial system may be approaching a fundamental reset …
… and investors are wise to think outside the dollar while preparing for a temporary credit market collapse.
(Hint: Liquidity is good. If credit markets seize, prices usually crash, and bargains abound until credit markets are restored and prices re-inflate.)
If it's not obvious, the key is getting in FRONT of the wave. Positioning depends on how nimble YOU are in relation to how fast the wave is moving.
Most ordinary investors are unwilling or unable to stay as liquid as needed to nimbly capture big opportunities when shift happens quickly.
However, when a lot of investors all chip in, then together they can grab a big opportunity quickly … even if it's something none of them could, would or should do alone.
Of course, being able to buy is one thing. Knowing what and where to buy is another. And the best clues aren't in soundbites and sensational headlines.
Real estate story-lines are often hidden in boring macro-trends … often only visible to diligent market watchers.
One is the so-called "Amazon effect" … as the growth of online shopping and its resulting shipping boom crushes retail and catapults commercial real estate.
Yes, it's obvious to everyone now. But it's been going on for many years … and there's more to the story than meets the mainstream eye.
Of course, COVID-19 is accelerating this trend … and many others … which is why we did a deep dive into the COVID-19 crisis from an investing perspective.
And consider that before e-commerce started reshaping retail, off-shoring shifted manufacturing and its jobs to far away markets … impacting real estate investing in many markets.
Ironically, COVID-19 might accelerate the return of off-shored manufacturing … which is another slow developing storyline we're following.
The point is … as the world turns, shift happens … often slowly.
And by the time the shifts become obvious, it might be too late to move into position to capture the best opportunities … or avoid the worst pitfalls.
In 2008, we learned businesses will take jobs to more affordable and business friendly places … even off-shore … to survive in tough times.
Similarly, people will change locations and occupations to find work. Many construction workers from Las Vegas ended up in the oil business in Texas.
Ken McElroy taught us strategic market selection … picking geographies with jobs tied to drivers which are difficult if not impossible to move.
Energy is one of the drivers Ken was focused on coming out of 2008. It's hard to move an oil well to China. That was a good call.
Of course, oil is a complex and volatile industry so we wouldn't pick a real estate market driven purely by energy production alone. It's why we avoided North Dakota during the Bakken boom.
When it comes to geographically linked industry, distribution is one of the most stable because it truly follows the old adage: location, location, location.
Distribution hubs are all about location.
Because even if all the stuff is made in China, India or Mexico, it's still shipped in boxes moving through domestic hubs to American consumers.
This was true before manufacturing was off-shored. It's been true while shopping moved from in-person to online. And it's still true during COVID-19.
Distribution is a boring, stable real estate story-line that's a little hidden under all the sensationalism of the crisis du jour.
So coming out of the last crisis, we focused on Dallas (energy, distribution, and more), Memphis (distribution), and Atlanta (distribution, and more).
Notice a common denominator? And a decade later, the underlying story-line … and the markets it supports … continues to be strong.
Of course, small investors aren't buying warehouses, distribution centers, truck sales and service centers, rail hubs, ports, or shipyards.
But small investors and syndicators CAN own the residential rental properties which house the employees of all those places.
This allows you to combine the resiliency of residential real estate with the geographic desirability of distribution to add stability to portfolios in uncertain times.
And best could be yet to come …
When capital is moving into expanding these centers, it usually means more jobs and housing demand in those markets down the road.
BUT … you can't see these trends early by limiting yourself to tweets, memes, soundbites, or mainstream financial media. It's all far too unsensational.
However, professionals in commercial real estate often diligently track the slow but large flow of capital and transactions into the space.
Strategic real estate investors watch these mega-trends and use them as clues about where and when to scurry into place …
… ESPECIALLY while short-attention span investors are NOT paying attention or are scattering like cockroaches in the light of uncertain economic times.
So … take a deep breath … you've come this far … and ponder these points …
Are the millions of people in the U.S. going anywhere soon?
Is it likely someone will create a technology to negate the need for people to live in houses or have stuff shipped to them?
We don't think so.
Therefore, even though there's a LOT of sensationalism in the temporary economic drama … the underlying story-line is as slow and steady as the world turns.
So when we came across this midyear 2020 report on the "Elite 11" U.S. industrial markets, it captured our attention.
The report is authored by a 40-year old commercial real estate firm. It provides insight into commercial space growth indicators in 11 key markets.
Among them are Atlanta, Dallas-Fort Worth, and Houston.
While DFW led in absorption, Houston led in expansion, and "Atlanta will very likely set a record total square footage delivered … by the end of 2020."
And they're all in business and landlord friendly states … compared to others which seem intent on chasing business out.
Remember, a fundamental priority of real estate investing is to pick strong markets and product niches FIRST …
… then build a boots-on-the-ground team … and THEN find properties.
Properties are best chosen in the context of markets and sustainable economic drivers.
So while people may not shop in stores or work in offices as the world turns … it's highly likely they'll always need a home and stuff.
So in an unstable world, smart investors will figure this out. Better to be among the early.
Distribution is a real bright spot right now … so while COVID-19 makes the future murkier, it doesn't erase essential human needs.
And if the current uncertainty frightens short-attention-span investors into staying on the sideline, even though the underlying story-line is stable …
… it's a chance to stay calm and "be greedy when others are fearful."
Until next time … good investing!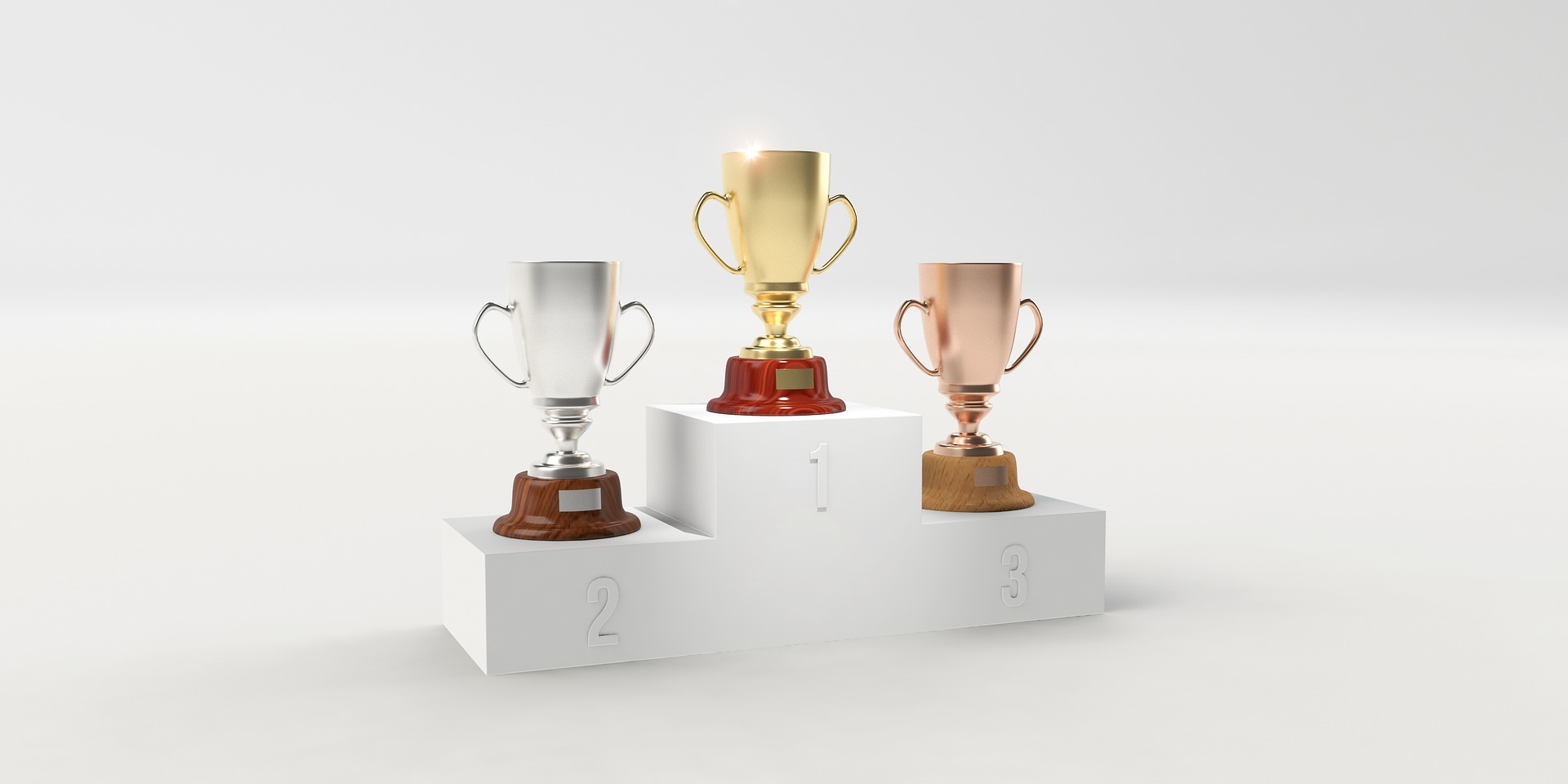 If you've ever been in a crowd when something surprising happened … or even in a game of musical chairs, you know …
… people respond VERY differently when stressed.
Some think, decide and act very quickly. Experience, confidence, coaching, and maturity are all factors.
Then there are those who act quickly … without thinking. It doesn't always end badly, but it often does.
With the shoot-first-ask-questions-later group, it's usually immaturity, inexperience, lack of training, arrogance … even desperation … that gets them in trouble.
Others take way too much time to think … and then act too slowly. They often miss the best opportunities or fail to avoid rapidly approaching danger.
This quintessential "paralysis of analysis" is usually rooted in inexperience and lack of training. But pride and extreme fear of failure is often the biggie.
And of course, they're the folks who completely freeze under pressure.
They can neither think nor act … they're the proverbial deer in the headlights … suffering emotional and intellectual overload.
These folks are often in denial … using avoidance and reliance purely on hope as their primary strategy … and abdicating personal responsibility for their results.
Which are YOU?
It's a hard question. We all want to be Joe Cool … calm, confident, collected, decisive … taking effective action under pressure.
Yet we all have our limits. And sadly, we don't often discover them or work at expanding them until we fail under fire. Not good.
This is a VERY timely topic because in case you hadn't heard … the world's economy and financial system is under EXTREME stress right now.
Some of it is likely to roll downhill onto Main Street real estate investors. So if you're not stressed yet … get ready.
NOW is a really good time to look honestly at your own investing and emotional IQ …
… not based on your goals, aspirations, ideals, or vision … but rather on your actual history of performance under pressure.
If you're younger, you may not yet have a resume of stressful investing or business experiences to reflect on.
So use what you have … experience in school, sports, games, and even relationships (they're stressful!) … to find clues into your psychology.
It can be humbling. But it's an important exercise.
It's well known by those who study the emotional side of investing … the art of managing fear, greed, procrastination, and arrogance …
… successful investors are able to act decisively and diligently in times of extreme stress.
That's because they've learned to stay level-headed, think clearly, rely on data and expert advice.
Those who FAIL to keep their cool under pressure usually only win small (if at all) … often lose (often big) …
… and sometimes aren't even in the game at all … missing opportunities like a little-leaguer swinging against a big league pitcher.
There's a lot of shift happening right now.
And with a polarized election season now added to the mix, it's about to get a whole lot shiftier … and emotional.
Our friend Blair Singer says …
"When emotions run high, intelligence runs low."
Your mission is to remain aware, prepared and rational … so when threats and opportunities pop up, you're able to act wisely and decisively.
Easy to say. Sometimes hard to do. Yet VERY important to work at nonetheless.
In tumultuous circumstances, it's natural to want to stop, sit down, or cling to anything or anyone familiar in search of stability.
Sometimes that's smart. After all, there's a reason money is moving into real assets like metals and real estate.
But it's not smart to cling on to obsolete strategies, paradigms, or methods. As things change, you might need to change also.
How do you know what to think and do?
One of our strategies is to watch experienced investors … especially those with access to great advisors and quality research.
That's why we noted billionaire Sam Zell's and Warren Buffett's moves into gold.
You may or may not be interested in gold … but the overt and implied reasons behind big money moves contain clues …
… about the economy, financial system, currency, and interest rates.
All investors, real estate and otherwise, are wise to pay attention to those things.
But while gold and real estate are both considered "real assets" … they are also very different.
Real estate is the opposite of a commodity or an asset class. It's not uniform in all places. Every property is unique right down to the address.
Yet even seasoned real estate investors tend to think about real estate only in the context of their niche and markets.
If you're into apartments, that's what real estate is to you.
Or if you're into office buildings … or retail … or farmland … or single-family residences … that's what real estate is to you.
Of course, real estate is also more than a niche …
If you're into residential real estate in New York, you're having a certain kind of experience right now.
But if you're investing in residential real estate in Jacksonville, Central Florida or Phoenix, you're having a VERY different experience than those in New York.
Overall, residential real estate … especially housing … is red hot. Housing starts are up. Homeownership in the US soars to its highest level since 2008.
But that doesn't mean every house in every market is on fire. Some are. Some aren't. Some for good reason. Others … not so much.
It's the ambiguity of real estate which creates the opportunity. And when shift happens, pockets of opportunity and disaster open up.
The important point here is real estate is NOT an asset class … and as things shift, there will be winners and losers.
So back to billionaire watching …
Reuters reports … sovereign wealth funds are re-thinking once-reliable real estate.
"The COVID-19 pandemic has forced sovereign wealth funds to think the previously unthinkable."
Perhaps the same thing that happened to Warren Buffett and his position on gold.
" … the funds are retreating from many of the real estate investments that have long been a mainstay of their strategies."
"… shifting … funds increasingly investing in logistics space, such as warehousing, amid a boom in online commerce during the pandemic, while cutting back on deals for offices and retail buildings."
"Such shifts in behavior can have seismic effects on the global real estate market …"
Of course, if you're investing in Main Street self-storage centers or mobile-home parks … you're likely well-insulated from the "seismic effects" created by the equity repositioning of these behemoths.
But while their moves might not affect you … and you may not emulate WHAT they do … you can still learn from WHY they're doing it.
They're responding to the STRESS of COVID-19.
Do you think these behemoths think COVID-19 and its ramifications will pass quickly and the world will soon be back to business as usual? Or not?
After all, Buffett backtracked on one of his most outspoken positions and pulled a page out of Peter Schiff's playbook … dumping dollars and buying gold.
Similarly, these sovereign funds are shifting HUGE long-term holdings from certain real estate niches (the projected "losers") into others (the projected "winners").
As shift happens bigger and faster, winning will require more intelligence and greater emotional control.
If you're not already diligently developing those things … it's probably a REALLY good idea to get started soon.
Notice that the big boys aren't taking a Wait and See approach, but rather they Think and Do. That's a clue.
Meanwhile … what's clear is the world is changing quickly … the big boys are making their moves … and old paradigms are being re-evaluated.
Our experience, both good and bad, tells us the informed, level-headed, rational, decisive investors will most likely be the biggest winners.
Think and Do is better than Wait and See.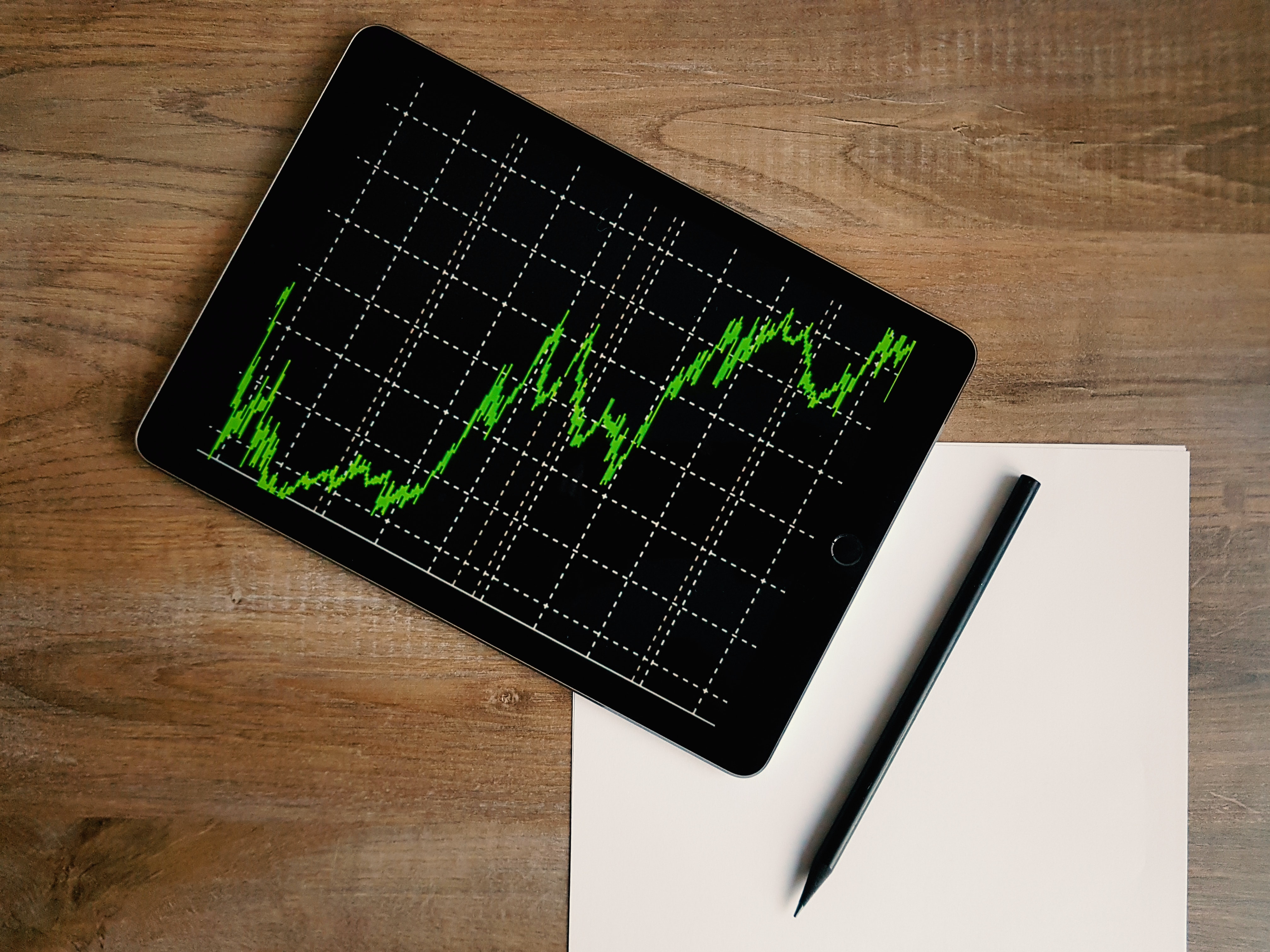 Mega-billionaire investor Warren Buffett made big news recently when he made a move into gold mining shares … while dumping big banks and Goldman Sachs.
This surprise move is notable for several reasons and there are important lessons and actionable insights for Main Street real estate investors.
While we could dive into how this move is being construed by some as a vote of no confidence in the U.S. dollar in favor of gold …
… we'll focus today's muse on 6 key lessons from watching Warren work.
Lesson #1: Always pay attention
It's indisputable that Buffett is a brilliant big-time billionaire investor. So anything he says or does is worth dissecting.
Buffett is a voracious reader … and we're pretty sure it's not People Magazine or GQ.
He's diligent to read to acquire information, knowledge, news, and views related to money, markets, economics and the politics affecting all of them.
No doubt he's looking for clues to help see the financial future before it's here. As every investor should be, he's trying to get in front of a wave to wealth.
He knows just ONE great idea can be worth a FORTUNE … literally.
Lesson #2: Keep an open mind
One of Buffett's more notable investment philosophies has been his criticism of gold. He's on record saying he has zero interest in owning it.
But apparently, Buffett appreciates the obvious trend in gold … and presumably believes the drivers underneath gold's rise are sustainable.
Of course, we think this is something EVERY investor should be watching … even if they never own a single ounce.
As we've discussed MANY times, gold's pricing reveals a lot about the future of the dollars we all earn, save, borrow, invest and measure wealth by.
Of course, everyone wakes up to what's "apparent" at different times.
Often, the farther your prejudices and paradigms are from current realities … the longer it takes to see change. We're all guilty of it.
As we pointed out last year, fellow mega-billionaire and big-time real estate guy Sam Zell lost his gold virginity last year.
We have no idea if Buffett's disdain for gold stopped him from seeing it sooner … or if Zell's "real asset" mentality helped him see it sooner …
… but based on the price action since Zell got in, it seems Zell's timing has been better.
In any case, it's important to remember … the world sometimes changes in ways that require shifts in both paradigms and investment philosophy.
Dogmas are fine if you're lonely and need companionship. But investing often requires a healthy dose of pragmatism.
Sometimes, as the world changes … so should you. At the very least, it's wise to keep an open mind.
Lesson #3: Adapting to opportunity doesn't mean abandoning your principles
Buffett is a patient, principled, disciplined investor.
He looks for undervalued, profit-producing, well-managed enterprises. He doesn't speculate on price.
Like a smart real estate investor, Buffett focuses on cash flow … knowing cash flow creates real equity.
And he's quite willing to sit out hot-money-induced rallies.
In other words, Buffett doesn't chase the market. Nor does he jump on bandwagons simply because everyone else is.
Of course, this is precisely why his move into mining shares and away from banks is so encouraging to gold-bugs … and concerning to dollar hawks.
After all, if Buffett is getting into metals and out of dollars, then there must be solid fundamentals supporting the rally in gold … and the reciprocal fall of the greenback.
But it's notable that Buffett didn't buy gold itself. Rather, he bought shares in a well-established gold mining company.
By choosing a miner over the metal, Buffett is investing in a profit-producing enterprise … one he presumably considers undervalued but well-positioned for the market dynamics he anticipates.
So Buffett is adapting to market dynamics, but still running his game.
Smart. Principled. Disciplined.
Lesson #4: When Mega-Billionaires talk (and act), you should listen
Billionaires aren't always right … and you may not agree with them. But they're certainly qualified to have an opinion worth considering.
Warren Buffet, Sam Zell and Ray Dalio are three legendary mega-billionaire investors … and their words and actions are signaling SERIOUS concerns about the dollar.
Of course, our mere mega-millionaire friends like Peter Schiff and Robert Kiyosaki are singing out of the same songbook.
We're not sure how many people screaming fire it will take to trigger a stampede to the exits … but the alarms are getting louder and more intense.
(Sniff, sniff …) Do you smell something burning???
Lesson #5: Better to be fashionably late, than completely miss the party
Buffett didn't fail to make his move just because he's a little late to the party.
While we certainly understand the concern and wisdom of thinking twice before jumping on a bandwagon at record price levels … mega-trends move slowly.
And once you see one … even if you're late … it doesn't matter what happened before. The past is cast.
What REALLY matters is whether whatever caused the move still exists and is likely to create more of the same going forward.
Even at record high dollar gold prices, Buffett apparently sees a solid, shiny future.
Of course, we're not trying to persuade you to purchase precious metals. That's your personal prerogative.
Our point here is that arguably the most famous and respected investor of our time is making moves that teach timeless principles that apply to investors of all types … including real estate.
And they also happen to affirm the significance of concerns about the intense pressure on the dollar …
… which of course, impacts everyone, including real estate investors.
Lesson #6: Assets which don't produce income aren't really investments
Lack of yield has been Warren Buffett's core objection to gold.
So it's not a surprise Buffett is choosing to invest in mining companies over buying the gold itself.
Robert Kiyosaki has been making the cash flow argument for decades.
Kiyosaki says the definition of an asset is something that puts cash in your pocket. In other words … a true asset is one that cash flows.
Notably, Kiyosaki also has been saying … and LONG before Ray Dalio recently did … that cash is trash.
Yet, unlike Buffet, Kiyosaki is a BIG proponent of holding gold. Not as an investment (no cash flow) … but as money (savings).
Clearly, Kiyosaki makes a distinction between currency (cash) and money (gold).
And no less than the legendary J.P. Morgan (the man the institution is named for) told Congress in sworn testimony …
"Money is gold and nothing else."
(You can read it yourself on page 5 of this transcript)
So money, cash, and investments are THREE different things as far as Kiyosaki is concerned. Makes sense to us.
But back to Buffett …
We're guessing Warren Buffett views gold as simply a widget people like to buy … like furniture or houses … without any expectation of income.
Buffett also owns an $800 million stake in Fruit of the Loom. We doubt he considers underwear an investment.
So just as real estate investors like Kiyosaki buy properties for cash flow, Buffett buys businesses that cash flow … BUT …
… to be bullish on a business, you must believe their product will have durable and growing demand … along with a sustainable competitive edge.
So while Buffett may not like gold as an investment, he apparently likes it as a product. And who can blame him? The demand is big and strong.
A growing number of people and institutions …including central banks … consider gold an alternative to currency and bonds as a liquid reserve.
That could be Lesson #7.
But whether YOU think gold has any role to play in your personal portfolio, Buffett's surprising move contains a LOT of lessons and insights all investors can learn from.
If you sometimes feel like a small fish in a very big ocean … it's because you are.
There are LOTS of big, bigger, bigger-still, and downright ginormous other fish … some with very sharp teeth … circling all around you.
There are also mostly hidden forces creating powerful currents and waves … speeding you up, slowing you down, or taking you completely off course.
That's why we look for clues in the news.
And because mainstream financial media doesn't cater to Main Street real estate investors, we need to stay alert to notice things often hiding in plain sight.
In a recent trek through an airport on our way to speak at an investment conference … a notable magazine cover hit us in the face like a brick …
The Horrible Housing Blunder
Why the Obsession with Home Ownership is So Harmful
The Economist Jan 18-24, 2020
If you're not familiar, The Economist is one of those highbrow publications ginormous fish and wave-makers are reading.
The Economist articles provide insights into how powerful people think about small fish like us and the things we care about … like housing.
In The Economist table of contents, the housing blunder topic is introduced this way …
"The West's obsession with home ownership undermines growth, fairness and public faith in capitalism."
"Housing is the world's biggest investment class … at the root of many of the rich world's social and economic problems."
Wow. We didn't know home ownership is so harmful to our fellow man. We're ashamed.
But before we dig in, take a minute and simply consider their conclusion …
…and what happens to YOU if powerful people decide to implement policies to protect the world from the evils of housing.
Now you know why we pay attention.
So, on page 9 of The Economist, under their "Leaders" section (think about THAT) …
… they assert housing markets CAUSE both sudden economic crashes AND chronic economic "disease".
Then they support their conclusion by claiming "a trillion dollars of dud mortgages blew up the financial system in 2007-08".
Maybe you've heard that one before.
Of course, they make no mention of the trillions of dollars of Wall Street concocted derivatives of those dud mortgages …
(Warren Buffett called derivatives "weapons of mass financial destruction" … NOT the mortgages underneath them)
They also don't account for the dangerously weak lending "standards" (we use the term loosely) Wall Street used to entice weak borrowers.
Nor do they mention the reckless, speculative and highly leveraged bets placed using those mortgage derivatives by arrogant gamblers in the corrupt Wall Street casinos.
Of course, the greed behind all of it is simply a "derivative" of the moral hazard created when everyone in the market KNOWS the Federal Reserve will paper over any problem with freshly printed "money".
Back to The Economist special report on the horrible housing blunder …
Besides the terror of housing threatening the entire financial system, The Economist says …
"… just as pernicious is the creeping dysfunction … housing created …" which they define as …
"… vibrant cities without space to grow; aging homeowners sitting in half-empty houses …
… and a generation of young people who cannot easily afford to rent or buy and think capitalism has let them down."
So it seems cities which selfishly vote to preserve green space for themselves, their families, and the environment are … financial terrorists.
As are old folks who have the gall to stay in the homes they raised their children in … long after the children have successfully (and presumably permanently) moved out.
And speaking of all those independent young people … apparently because of these selfish homeowners, they can't "easily" afford to put a roof over their head.
Of course, there's no mention of the terror created through government sponsored student debt which both inflated the cost of college and enslaved a generation into inescapable debt …
… making home ownership … or even renting … far from "easy".
Ummm … sorry, but how is that housing's fault?
And what do the social scientists at The Economist suggest is the answer to the horrible housing blunder?
For that we need to flip over to page 44 where we discover that …
"Over the last 70 years, global house prices have quadrupled in real terms."
For those keeping score, 70 years ago was 1950. Store that for future reference.
"Real terms" means adjusting both incomes and prices for inflation. In other words, prices rose four times faster than incomes.
The solution to all these ills is threefold says the author …
First, is "… better regulation of housing finance …" so that "… people are NOT encouraged to funnel capital into the housing market."
Yes, every business person knows when you need MORE of something you should starve it of capital. Brilliant.
Next is … wait for it … "a better train and road network" to "allow more people to live farther afield." …
… because who doesn't enjoy riding public transportation 100 miles a day to go to work?
And last but not least, our personal favorite …
"… abolishing single-family-home zoning, which prevents densification …" and "…boosting the construction of public housing."
Makes sense (not) because clearly, the only thing better than riding public transportation to and from work for hours a day is coming home to relax in "the projects".
Of course, as you've probably discerned, we think the whole thing is absurd.
But while it's laughable, it's also scary … because this is the way those ginormous fish think.
Worse, they've assigned the symptom (high housing prices and stagnant real wages) to the wrong disease … so they're prescribing the wrong medicine.
Housing prices took off in the '50s because Bretton-Woods handed the U.S., and then in 1971, the entire world, a completely unaccountable ability to go into unlimited debt.
Worse, it requires the perpetual, unrelenting growth of debt … or the system collapses.
So the wizards must continually find new ways to fabricate affordable debt …
… through mortgages, student loans, government spending, endless wars, or (insert boondoggle of your choice) …
… plus, 40 years of falling interest rates … to zero and beyond!
It would take so much more space than this modest muse permits to delve deeper into the mindset, motives, and methods of the wizards behind the curtain …
… and to explore the MANY opportunities for Main Street investors who are aware and prepared.
For now, we simply encourage you to PAY ATTENTION and THINK. And look for every opportunity to talk with others who are doing the same.
Way back in January 1988, the cover of The Economist boldly warned the world to "Get Ready for a World Currency".
As we chronicle in our Future of Money and Wealth video, The Dollar Under Attack, and is easily seen through MANY headlines since …
… the dollar's role as currency of the world is steadily being attacked RIGHT NOW by both friend, foe, and technology.
Here in January 2020, The Economist is overtly prodding the world to take on the threat of housing …
"Bold action is needed. Until it is taken, housing will continue to weaken the foundations of the modern world."
This hits us all right where we live and invest. We should all be paying attention.