Have you heard?
There's been some bad weather lately….and it seems to have sub-marined much of the U.S. economy.  At least that's the official spin.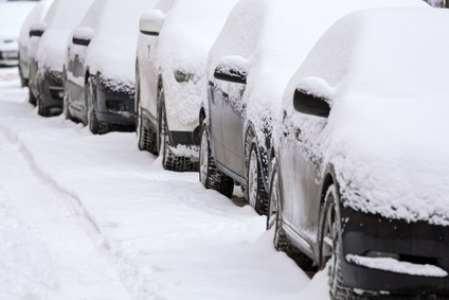 But is it all doom and gloom or is there a chance of sunshine?
Here to rise above the clouds of confusion to see what the latest economic stats mean to real estate investors…
Your sunny host, Robert Helms
His gloomy co-host, Russell Gray
You may have heard it said, "Figures lie and liars figure."  And we've learned that 87.2% of all stats are made up.  Or is it 27.8%???
So when you hear about new housing starts, existing homes sales, mortgage applications and jobless claims, they're all a bunch of stats that the tea leaf readers on TV and newspapers try to interpret.
The problem is those financial talking heads, as smart and attractive as they may be (at least when compared to the hosts of The Real Estate Guys™ Radio Show), aren't real estate investors.  So the paradigm, spin, interpretation and context they have is all for paper asset investors and real estate owner-occupants.
So what do all these economic metrics mean to real estate investors?
First, home sales get divided into two categories.  The biggest chunk is EXISTING home sales and is reported by the National Association of Realtors. Existing home sales is an indicator of prosperity because new home buyers are entering the market and existing home owners are moving up. Presumably because they can afford to.
But take by themselves, existing home sales don't tell the complete story.  And for investing purposes, you have to dig down into geographic regions, price categories and buyer demographics.  After all, who's buying and who's not, which area is hot and which is cooling, and whether prices are rising or falling, all begin to shine the light of opportunity or danger on specific places, price points and property types.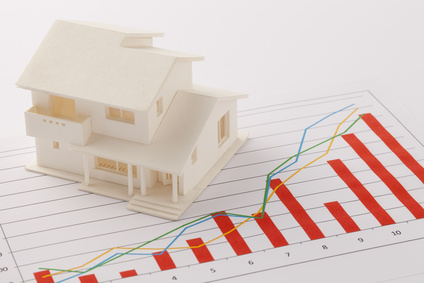 For example, if you knew that the fastest growing segment of price point was in the $1 million and up price range and the fastest declining segment was in the <$100,000 price range, would that affect where you might choose to flip versus where you might choose to invest in rental property?
The other component of housing sales is NEW home sales.  But it's a much smaller chunk.  So why do so many talking heads care so much about housing starts?
Think about it.  People who watch financial shows are often trading stocks.  If housing starts are slow, it means home builder stocks are negatively impacted.  Whereas if existing home sales slow, it only means some real estate agents don't make as much commission.  Sad for real estate agents, but meaningless to stock traders.
Another index that stock traders fixate on is home builder confidence.  The idea is that if home builders are optimistic they'll build and sell new homes.  They means demand for labor and materials, plus all the goodies new homeowners spend money on when first moving in.
Sounds good.  But if more people are buying homes, does it mean less people are renting?  Which is better for landlords?
Again, the news is prepared for the audience it's presenting to.  And if you're a real estate investor, financial TV is NOT talking to you.
Before we leave the topic of housing, think about this:  Lots of people, including those who pull the levers of the macro-economy, think housing LEADS economic recovery.
Really?
Now, we're just a couple of dudes on the radio, but it seems to us that housing REFLECTS economic recovery.  See the difference?
If someone is overweight and they stand in front of the mirror, they can see the reflection of their condition.  But the image in the mirror isn't the person's actual body. It's only a reflection.  So if someone didn't like the condition there body was in and they modified the mirror to make their reflection thinner, does it make their actual body thinner?  Of course not.
So, if people buy houses because they're selling below replacement cost in the wake of a recession, and government subsidized interest rates and tax incentives make is easier to make a down payment and stretch the monthly payment into a bigger loan; or the down payment is coming from cashing in stocks whose value was inflated by easy monetary policy, does the activity reflect a healthy and robust economy?  Or is it just a funny mirror that makes you appear to be in better shape than you really are?
We think housing is strong when people have good jobs and incomes, living costs are low, and they're able to save up enough for a down payment and qualify for a loan.  That is, the  housing sale is a reflection of their success, NOT the cause of it.
If that's true for an individual, wouldn't it be true for a collection of individuals like a country?
We think so.
So do people have good jobs and incomes?
The jobless claims and labor participation rate says no.  And with healthcare costs, food and energy costs rising, people are actually being pinched.  Are these the conditions we'd expect in a healthy economy and a sustainable housing recovery?
Probably not.
Does this mean we're bearish on real estate?  Not at all.  In fact, we still think this is a good time to acquiring income producing property in the right markets and price points.  Though we do encourage caution in the aggressive use of leverage.  We still see downward pressure on wages and discretionary income for the working class.  So for long term buy and hold, cheaper markets with a good business climate and low costs of living are probably safest.  Along with fixed rate loans and good operating margins.
If you're a fix and flipper, the higher priced markets actually look better.  At least according to the stats.
The point is, like any business, you must know your target market.  If you want to sell the use of your property to a long term tenant, that's a different game than flipping a pretty property to an owner-occupant.  And the clues you need to make better decisions are in the news every day.
Listen Now:
Want more? Sign up for The Real Estate Guys™ free newsletter
Don't miss an episode of The Real Estate Guys™ radio show! Subscribe to the free podcast
 Stay connected with The Real Estate Guys™ on Facebook!
The Real Estate Guys™ radio show and podcast provides real estate investing news, education, training and resources that help real estate investors succeed. Visit our Feedback page and tell us what you think!
If you want great answers, you have to ask great questions.
In this edition of Ask The Guys, we take on several great questions from our amazing audience!
Broadcasting from the beach in beautiful Belize because we can:
Your unbelizeable host, Robert Helms
His rummy co-host, Russell Gray
The Godfather of white sand real estate, Bob Helms
You'd think with that tee-up that this whole episode is about Belize.  But it's not.  We just happened to be in Belize when we did the show.  Not sure how we got there.  Rum may have been involved.  But when we realized it was time to do the show, there we were in Belize, so sometimes you just do what you gotta do.   You have no idea the sacrifices we make to bring you The Real Estate Guys™ Radio Show.
There are few things we like better than answering your questions.  Mostly because we don't have to think of a topic for an episode. 😉   But also, because we always get great questions.  We wish we had time to answer them all.  Since we can't, we pick out those we think are most relevant to the audience.
How do we know what the audience likes?  By reading all the questions that come in.  So add your views to the discussion by sending your question to us on our Ask The Guys page.
Remember!  We're not lawyers, CPAs, or investment advisors.  In fact, we're not even that bright.  So before you run off and put real money at risk because "The Real Estate Guys said so", remember we're only sharing ideas and personal opinions.  Always check with your own qualifed advisors before taking action on anything you hear on the radio, find on the internet or read on the bathroom wall.
With that said, let's get into it…
Should I dump a great loan so I can put the property in an LLC?
We get this one a LOT.  And like nearly every question we get, the answer is…it depends.
In this listener's case, he has a below market interest rate on a loan he got when he was the owner-occupant.  Great!  But the bank may call the loan if he moves it into an LLC.
Stop right there.  Why would the bank do that?
Well, in the real world, as long as you're making the payments on time, they probably won't.  At least, we've never seen it happen.  But they have the right to because nearly every loan contains a "due on sale or transfer" clause which "accelerates" the loan in the event of any change of ownership.
But even if you make the payments on time, if you have a below market interest rate, is the lender motivated to get the money back from you so they can loan it to someone else at today's higher rate?  Maybe.  It's a risk you take.
Now if you call up the lender and ask ahead of time, our experience is they almost always say "no".  So you can try to sneak it by and hope no one notices, which happens all the time, but you run the risk of losing that lush loan.
Or, you can go ahead and transfer the property into the LLC and get a new loan.  Which begs the question, "Is it worth it?"
First, the loan will undoubtedly cost more.  Not only will you pay today's higher market rates, now that it's a rental property, you'll pay the additional risk premium (higher interest) for it not being owner-occupied.  Plus, you can't get government subsidized loans like Fannie, Freddie or FHA if you are using an entity like an LLC.  So you'll pay even more.
Add to that the time, expense and hassle of forming an LLC and transferring the property, plus the ongoing expense of maintaining the entity, and it really starts to add up.
So if it's a somewhat expensive hassle, why consider it?
It's all about asset protection…and perhaps about privacy.  Let's deal with each individually.
First, asset protection.  An entity like an LLC creates a firewall which isolates the liability created by the property.  In order to get to assets not owned by the LLC (like everything else you own), the plaintiff (the person suing you) will need to "pierce the corporate veil" and prove in a court that you're personally liable for whatever damage they suffered.
BUT…before it ever comes to your other assets, they will need to get past your insurance policies.  In most cases when you or your entity is sued, your insurance policies will defend you.  And because the lawyers really don't want to go to court, they'll just work together to get the insurance company to settle.  Sometimes, they'll ask you to kick something in too, which is no fun.  But it's less expensive than going to trial.
At least that's our experience.
So, when you look at all the added expenses of giving up the great loan, it might be a better use of money to beef up your insurance policies.
Of course, if there's millions of dollars of net worth exposed to the liability of the property, then the added expense might be worth it.
This is why we say, "it depends".  Check with you own professional advisors and they'll help you make the right choice for you.
How do you build a great local team when investing out of the area?
This is another great question and is less complicated to answer.
First, look for referrals from other successful investors in the area.  Just being referred by someone is an edge because now the service provider is risking both your business and his current client's (the referrer) if they do a poor job.  That alone is worth something.
Next, find the real estate agent who controls most of the kind of inventory you're looking for.  That is, what name seems to show up the most on the For Sale listings?  This is obviously a person who's very active in the market.  And with the internet, it's easy to find them and check our their on-line reputation before you ever meet face to face.
Property managers can be a great starting point in a new market.  Someone who primarily or exclusively does property management often has less of a sales agenda than nearly anyone else on your real estate team.  Why?  Because while the agent and lender will handle your transaction and get paid all at once then are off to the next deal, the property manager is looking into a long term relationship where they'll make their money over time…like you do.
Local market real estate expos and investment clubs can be a great place to meet fellow investors and service providers who are active in working with local investors.  You may have to fly into a town a few times to network and have meetings, but once the team is built, you can operate fairly easily from afar.
What's the optimal amount to put down on a property?
We LOVE this question. In fact, we cover this topic extensively in our out-of-print book Equity Happens (we're working on an update) and our Real Equity Home Study Course.
The short answer is:  Use as much leverage as you can comfortably debt service when allowing for unexpected expenses and inability to raise rents substantially.
Obviously, prevailing interest rates, local competition, the strength of the local job market, macro-economic factors that affect cost of living (interest rates, oil prices, healthcare costs, etc), all affect the durability of the rental income and must be carefully considered when pushing the leverage ratio higher.
But rather than just dump money into paying down a loan when mortgage rates are still dirt cheap, think about taking the extra cash and buying income producing investments that outperform the cost of the mortgage.  For more ideas on this topic, check out Using Oil to Lubricate Your Investment Portfolio and Real Asset Investing.
How can I keep investing if I can't get any more Fannie Mae loans?
Another great question that comes up a lot.
First, even though post 2008, it seems like the only loans available are government backed, that's starting to change.  So when you Fannie (portfolio) has gotten too big, you have the option of switching to private (non-government) money.  This could be owner-carry back, hard-money lenders, mortgage pools or any number of independent funds that have stepped into the pick up the pieces after the mortgage meltdown wiped out most the mortgage banks.
You can also go commercial by moving into apartment buildings (5 residential units or more), commercial, industrial, retail or office properties.  For the average rental home owner, the natural progression is apartments.  But you could look at mobile home parks, self-storage, or even parking lots.
Assuming you want to stay in the residential 1-4 space and collect more Fannie loans, you could take on credit partners.  These are people who have virgin credit scores when it comes to Fannie / Freddie, and you partner.
Whew!  If you read all the way to here, you're a hard core information junkie.  Great!  So are we.  So you keep reading and listening, and we'll keep reading and talking.  Then let us know what you think on our Feedback page.  And if you love the show, please give us some love on our iTunes page.  Each positive review not only inspires to keep working, it improves the show's ranking, which is helpful for attracting sponsors to support the effort and VIP guests to interview on the show.
Thanks!  Now, please enjoy the latest edition of Ask The Guys, where believe it or not, there are additional questions discussed that didn't make it into this mega-blog.  But we're getting callouses on our finger tips from typing, so enjoy the podcast!
Listen Now:
Want more? Sign up for The Real Estate Guys™ free newsletter
Don't miss an episode of The Real Estate Guys™ radio show! Subscribe to the free podcast
 Stay connected with The Real Estate Guys™ on Facebook!
The Real Estate Guys™ radio show and podcast provides real estate investing news, education, training and resources that help real estate investors succeed. Visit our Feedback page and tell us what you think!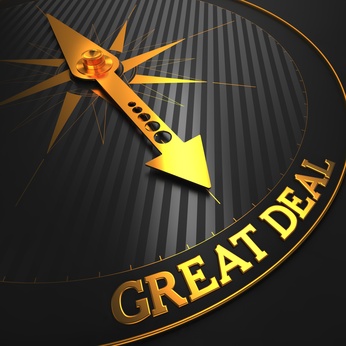 Everyone wants a good deal.  In fact, everyone wants a GREAT deal.  But how do you organize your real estate investing business to be sure you're always among the first to know when a great deal comes available in your preferred market(s)?
Great question!  So let's move you to the front of the line and answer it right now.
Lining up another great episode of The Real Estate Guys™ Radio Show:
Your deal flowing host, Robert Helms
The Godfather of Real Estate, Bob "Flomax" Helms
As every child quickly learns, life isn't fair.  And as much as politicians and community organizers try to "level the playing field", the brutal fact of life is that some people get treated better than others.  As Don Henley croons, "Get over it."
So now, rather than complaining or opining about how it should be, let's just deal with the way it is.  The good news is there are lots of practical things YOU can do to enhance the quantity and quality of real estate investment opportunities that come your way.
First, you have to get the right mindset.  That is, you need to operate from the basic belief that your reputation is the foundation of earning preferential treatment.
Think about the brands you love and those you hate.  We all have them.  For example, we LOVE Southwest Airlines.  We travel all the time and we've found Southwest to be great the vast majority of the time.  Perfect?  No.  But when something goes sideways, we let it slide because it's rare and they work hard to make it right.  Consequently, Southwest is usually the FIRST airline we will book with, even if we have to pay a little extra (which seldom happens).
On the other side of the coin is Delta Airlines.  In our dictionary, DELTA stands for Don't Ever Leave The Airport and Don't Expect Luggage To Arrive.  We hate Delta.  We go out of our way to avoid Delta.  And if we have the opportunity to take a cheap shot at Delta (like this one), we will.
See the difference?
In your real estate investing business, who do YOU want to be?  When a great deal comes across a broker's or a wholesaler's desk, do you want to be the person they would crawl naked across a freeway of broken glass to avoid, or do you want to the the FIRST person they call with that really amazing opportunity.
So step one is understanding your reputation is IMPORTANT.
Side note: Just so you don't think we're just shallow, vindictive, grudge holding, petty guys…you should know we had a HORRIBLE experience with American Airlines just this month.  REALLY bad.  Russ was ready to file them in the Delta file.  It was THAT bad. 
But Robert was a more gracious.  So even though American completely screwed up a very important trip when it was easily within their power to help us, Robert realized it was their FIRST egregious offense.  So because it was just one particular supervisor at the DFW first class counter who shall remain nameless ("Kirk") we gave the company a chance to redeem themselves.  And they did.  First, by hearing the complaint and taking steps to compensate.  And even though it was too little too late to make a practical difference, it was a nice gesture.
But more importantly, American won Russ back by providing a genuinely fabulous customer service experience through flight attendant Charlene on a return trip from our Belize field trip. So, as Harry said to Lloyd in Dumb and Dumber, "Just when I think you can't be any dumber, you go and do this….and totally redeem yourself!".
All that to say, Delta hasn't redeemed themselves.  But we're not bitter….not at all.  Now back our story….

So HOW do you get to the front of the deal flow line?
First, be clear about what you want and what you're willing to do, so you can make fast, accurate decisions.  You don't have to always say yes (more on that later), but when you do, you can't come down with a bad case of buyer's remorse.  Let your yes be yes, then aggressively perform your duties under the purchase contract.
When thinking about that "right" deal, consider the market, price point, property type, cash flow, property type, available financing, deal terms, upside potential, long term equity potential, etc.
Yes, it's a lot to think about.  So the time to think about it is NOT when the deal is sitting on your desk for your review, or worse, after you're in contract and your due diligence period has begun.
Get all that figured out before the deal's on your desk, so you can tell the marketplace what you're looking for, and you can say "yes" or "no" decisively when the deal arrives.
Don't Blow Your No's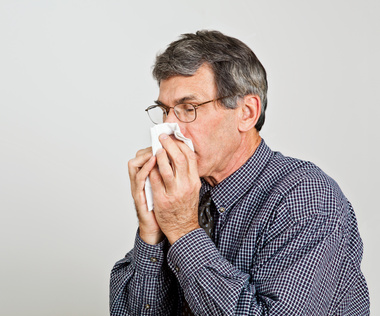 Unless you're willing to buy anything anywhere from anyone at any price, you're going to get deals that won't fit your profile.  That's okay.  Just don't waste the deal.
Remember, every deal coming across your desk is looking for a buyer.  That's why it's on your desk.  But if you're a "no" more often than a "yes", you can bet it won't be long before those deals stop calling.  It's like dating.  Too many no's and the invitations stop coming.
So, we think it's a really good idea to build a big network of fellow investors.  Take the time to find out what other investors are looking for and keep good notes.  Then, when a deal comes across your desk that doesn't fit in your wheelhouse, you get a chance to take a double dip in the goodwill pool by referring it out to someone that it's a better fit for.
Now, you've helped the deal find a home (the seller and his agent will really appreciate that, and will probably bring you a deal again), AND you've helped another investor find something they're looking for.  Wouldn't you want someone bringing YOU good deals?
Don't underestimate the value of being a connector.  Sometimes, there's room in the deal for you to get financial compensation.  But even if there isn't, you should do it any way.  The good deal "karma" should provide an even better long term reward.
Be a Boy Scout
The boy scout motto is "Be Prepared".  Good  idea!  But what does that mean in the context of pushing to the front of the deal flow line?
First, as previously discussed, know what you're looking for.
Next, know your market.  A "good deal" is always "compared to what?".  If you don't really know your market, you might not recognize a good deal (or a rip off) if it hit you in the face.  By the time you're holding yourself out to the world as Ready, Willing and Able, you should have invested the time to know what prices, rents, etc are in your target area.
Also, be liquid.  That means you have your earnest money and down payment cash ready to wire.  If you're a syndictor and need to collect funds from your investors, at the very least, make sure they all have their funds ready to go.  Don't assume they're standing by to wire you money because they said they were in six weeks ago.
Line up your lender.  If you're planning to use financing, make sure you've got your mortgage funding sourced and you know what the underwriting looks like.  In some cases, a pre-approval is appropriate.  In any case, you should be aware of all the documents you're going to need to provide when formal underwriting begins.  They'll be plenty of paperwork to sift through that's related to the property, so it's a good idea to have all the paperwork necessary for the borrower as prepped as possible.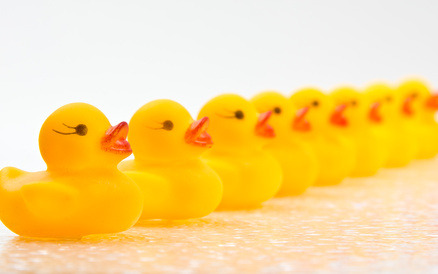 In addition to your lender, have your other team members on deck.  There are some technical team that are near you, like your advisors for tax, asset protection, estate planning, etc.  They deal with you more than the property.  Your lender may be in this camp too. Sometimes, the lender will be part of your "away" team (the people who need when you're investing someplace other than where you live).
Your primary local market advisors include property management, inspectors, property insurance and real estate law.  Most of the time, these advisors needs to either be near the property or be licensed and expert in the laws of the area where the property is located.
But if you have 1-3 weeks for due diligence after you're in contract, or you have a 24 or 48 hour period to review the deal before it get's passed on to the next person, then you don't want to waste one minute chasing down your team.  Have them lined up, too.
Okay, now that you have your head screwed on straight and your team line up, it's time to go wade into the deal flow.
There are two schools of thought, but they're both based on the same concept.  Opportunities that everyone sees tend not to have as much profit meat left on the bone.  They're a little picked over.
School #1 says, "Anything in a public listing is crap that won't sell, therefore it's a bad deal."
School #2 says, "Anything in a public listing is crap that won't sell, therefore the seller will be more pliable and I can negotiate favorable terms from a motivated seller."
Both are right.  You just need to decide how much time you want to spend trying to find the elusive silver lining in a deal that most other people saw fit to pass up.  It's not that you can't get a good deal, but how hard do you want to work?  And are you REALLY that much smarter than everyone else who passed?  We're not.
We think there's a better way.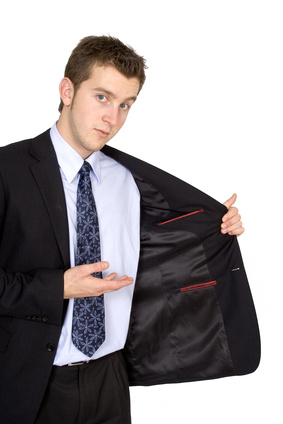 First, understand that in the investment world, it pays to be an insider.  With paper assets, you risk jail time.  But not with real estate.
So while real estate agents who deal in owner-occupied residential routinely advertise, it's because they need to get maximum exposure to find that one person or family that the home will be a good fit for.  The parties will come together and do that one deal, then they may never see each other again…at least not for several years.
But investment agents play differently.  They have clients who are serial buyers.  They're often more loyal to the buyer than the seller because the buyer are a source of more repeat commissions.
Which brings us to the next topic…
Real estate agents will typically take the shortest path to the surest payday.  Bigger is good.  Faster is better.  Bigger and faster is best.
If you want to be first in line, don't slow things down by being wishy-washy and disorganized.  And don't try to get into the agent's commissions.  Because if bigger and faster is best, then slower and smaller is worst.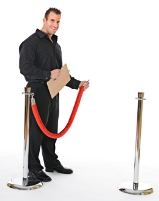 When you go to the big concert and are trying to get backstage, and there's a big dude in black clothes holding the red rope, do you ask him for a five-spot or do you introduce him to your friend Benjamin (Franklin that is)?  Get it?
Great investment agents that control inventory are the gatekeepers to something called "Pocket Listings".  These are deals that the market doesn't know about.  If you want YOUR phone to be the one that rings first, remember that bigger and faster (commissions) is best.  If the deal can't support that, then it's not a "great" deal.
We could go on (and on and on and on)….can you tell?
But right now, we're looking for the shortest path to a back rub and a cold beer.  So listen into this episode of The Real Estate Guys™ radio show and discover how YOU can take your real estate investing to the next level by getting to the front of the line for great deal flow.
Listen Now:
Want more? Sign up for The Real Estate Guys™ free newsletter
Don't miss an episode of The Real Estate Guys™ radio show! Subscribe to the free podcast
 Stay connected with The Real Estate Guys™ on Facebook!
The Real Estate Guys™ radio show and podcast provides real estate investing news, education, training and resources that help real estate investors succeed. Visit our Feedback page and tell us what you think!