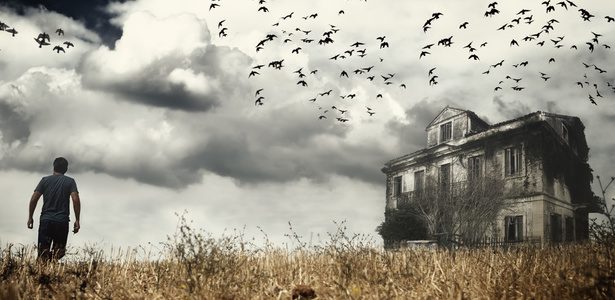 Sunshine and unicorns are part of what get real estate investors chasing after that next … great … deal.
Don't get us wrong.
We encourage you to believe good things will happen to your real estate portfolio. Otherwise, no one would have the courage to try.
But every now and then, ugly, terrible, BAD things will happen, even to the most successful people.
That's what our annual Halloween Horror Stories show is about – letting you know that nothing's wrong with you if you make a mistake or get stunned with an upset.
When something goes sideways, learn from it.
Once, Russ heard about a business downfall happening to Robert Kiyosaki. When he saw Robert in person, he genuinely said he was sorry to hear about it. Robert Kiyosaki shot back, the way only Robert Kiyosaki can:
"Don't be! It's going to be great. The company's going to be better, my marriage is going to be better. I'm going to become a better businessman. If you're not stressed, you're not growing."
Hopefully these spooky tales shine some light on what YOU can do when proverbial "haunted houses" happen.
Continue … if you DARE! Tune in to our latest edition of The Real Estate Guys™ radio show with:
Your haunted-house-tour-guide host, Robert Helms
His ghastly co-host, Russell Gray
Host of the Wealth Formula Podcast and real estate investor, Buck Joffrey, MD
Mobile home real estate investor, Mike A. 
Real estate investor and broker, Randy Hobbs
Real estate investor, Paul Anthony Thomas
Author of Magnetic Capital and real estate developer, Victor Menasce
Real estate turn-key provider in Orlando, Greg Bond
Real estate investor, Eric Tate, MD
President of Mid-South Homebuyers, Terry Kerr
Real estate investor, Sep B. 
---
Listen
---
Subscribe
Broadcasting since 1997 with over 300 episodes on iTunes!
Review
When you give us a positive review on iTunes you help us continue to bring you high caliber guests and attract new listeners. It's easy and takes just a minute! (Don't know how? Follow these instructions.)  Thanks!
---
"The Case of the Disappearing Tenants"
When Buck Joffrey, MD, bought his first apartment building, he looked at the numbers. It was a Class-D property, but the rent rolls were full, and the cash flow looked great. Buck found a property manager who owned several buildings in the area and could handle the property management for him.
After making the deal, Buck realized there was very little money coming in. What was going on? On paper, he had a completely occupied building, but he wasn't seeing any rent collected.
He learned the previous owner, who owned other buildings, had told his tenants if they moved into the Class-D building, they wouldn't have to pay rent!
That's right … his building was stuffed full of non-paying tenants!
"A little bit of scar tissue goes a long way," says Buck, who learned big things from the nightmare situation.
Lesson: Although the numbers looked good, it was a Class-D building. We recommend not buying Class-D for your first property. Wait until you have more experience. Also, do a thorough due diligence on the property manager and make sure you have some track record from the area.
Another thing to consider: Who's the tenant standing in line to rent? You need to be aware of how easily a property manager can fill up your building if you need to re-tenant.
"What's that Smell?"
Real estate investor and owner Randy Hobbs owns a two-bedroom, one bath home, where his tenant he says is "like a grandma" to him has lived for 28 years. She's a great tenant, who sends in her checks like clockwork.
All was going well … until Randy received a call.
His tenant said there was a funny smell in the house, coming from the cold cellar crawlspace beneath it.
He sent someone over to check it.
Aghast! The plumbing had fallen apart under the kitchen sink! Every time his tenant washed dishes or use the water, it was spilling into a huge puddle (more like a lake) under the house. The toxic waste had destroyed the foundational supports, a costly project to fix.
Lessons: Insurance only covers water losses if they are due to a sudden water loss. Don't let yourself get complacent if you're managing a property yourself. Make sure you're checking things like the attic and crawlspace (or hire someone to do it) regularly so you don't have surprises.
 "Water Park Fiasco"
When Paul Anthony Thomas wanted to get in on the hot trend of water parks and outlet malls in Texas in the 1970's.
During the due diligence process of a water park and outlet mall combo, he spent $100,000 on a feasibility study, plans, and incidentals. "At the time, that was a lot of money for me," said Paul. "Any time you pay for a feasibility study, they just tell you what you want to hear."
Paul happened to get to meet with the top water park developer in the nation, who looked at the plans and told him the reality.
There wasn't the right mix of population and traffic to make it work. Due to the demographics of the area, the retailers wouldn't be successful.
Lesson: You don't know what you don't know. Before spending any appreciable amount of money, consult experts. When you understand the experts analyze the opportunity, you can study it and become an expert yourself.
"The Dreadful Cut"
Developer Victor Menasce has a condo building in Philadelphia where there is very little parking. For one condo project, they needed to create a way to get into the parking level, and the only way to enter from the street is to get over the curb.
"To make a curb cut, you have to apply with the city," said Victor. "The rule says if you're sharing with three or more properties, you qualify to do so."
Although he had the go-head from his architect, Victor learned that because his three properties were adjacent to each other, they were considered "consolidated" into one, meaning he no longer had the required three properties.
In order to make the simple curb cut, Victor would have to shell out tens of thousands of dollars to his lawyer in an appeal process with the city, and he was losing time- which meant even more loss of money.
The horror!
Thankfully, he learned that each condo unit could be considered a unique property, allowing him to bypass the appeals process and move forward with the curb cut.
Lesson: You hire an architect often based on creativity. Sure, you want some curb appeal, and an appetizing mix of form and function. However, when you evaluate your architect, make sure their skill-set goes beyond aesthetics and they understand zoning laws.
"A Luxurious Disaster"
When experienced real estate investor Greg Bond, based in Orlando, had a deal come his way for luxury home, he didn't want to let it pass by. Already a pro at flipping rental homes, Greg figured it wouldn't be too different to fix up this stripped-down luxury home.
"I figured I'd buy it and make some money," said Greg. "I'd just take my crews from other properties to fix it up."
However, he soon learned this was not his typical rental home! As the rehab costs started piling up, the ghastly numbers told their deal-killing story.
There were much higher costs for the flooring, fixtures, detailing … and Greg would have to use a realtor, which added up more costs.
"There was no profit here," said Greg. "I was on a different learning curve and walked away with less than the realtors made on the deal."
Lesson: Get crystal clear on what works for you, your personal investment philosophy. If you veer from your core competency, prepare for surprises.
Horror Stories Wrap-up
This is just a handful of the terrifying tales – listen to our latest show to hear more!
In the end, each of these real estate investors lived to tell their terrible tale. You'll survive your next blunder, too.
Looking to avoid regrets?
We say the best way is to create your future, and have a goals approach that covers every aspect of your life – financially, spiritually, socially, and physically.
That way you're prepared for anything – no matter what comes. 
---
More From The Real Estate Guys™…
The Real Estate Guys™ radio show and podcast provides real estate investing news, education, training and resources to help real estate investors succeed.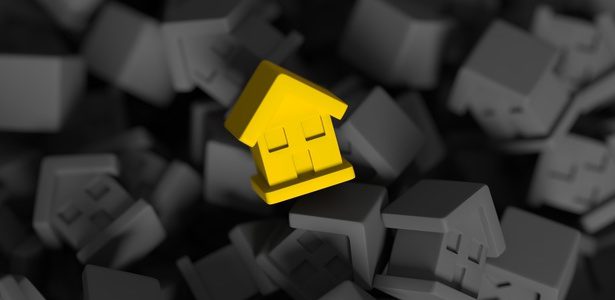 Finding a property can sometimes be the HARDEST part of getting a deal.
With an influx of real estate investors flooding the market, there's less inventory available and ALSO lower returns.
Think about it …
When more people are interested, you have to pay more to acquire a property. That means your returns go down.
Why not skip the house-hunt hassle and have someone else do the hard part for you?
It's like buying a "FAT cow" instead of buying a "skinny cow" you have to fatten up yourself.
We met with President of Greater Orlando Home Buyers to hear about another option for you … the turn-key real estate investment property.
In our latest show you'll hear from:
Your beefcake host, Robert Helms
His cow patty co-host, Russell Gray
President of Greater Orlando Home Buyers, Greg Bond
---
Listen
---
Subscribe
Broadcasting since 1997 with over 300 episodes on iTunes!
Review
When you give us a positive review on iTunes you help us continue to bring you high caliber guests and attract new listeners. It's easy and takes just a minute! (Don't know how? Follow these instructions.)  Thanks!
---
Evolution of the single-family investor
When Greg Bond and his wife were newly married, they decide to live on one of their incomes and invest the other salary in real estate.
As a couple, they had a vision of building a stream of passive income for retirement.
They bought their first investment house in 1988. Two decades later, after Greg's job in the paper-based map business was starting to dwindle, he jumped into real estate full-time in 2009.
Perhaps it was his affinity for maps … but Greg had a knack for finding properties. It was one of his passions.
"I started buying as much real estate as I could, not realizing it was the bottom of the market," said Greg.
He would pick up houses that needed some work, usually from short sales or foreclosures. Something they had in common? They were the worst houses in the best places.
He quickly ran out of cash and approached the bank for a loan, oblivious to the nationwide housing crisis at the time.
"They looked at me like I had three eyes," Greg said. "It took me going to a few banks before I realized I wouldn't get a loan."
Greg already had performing properties, so he captured some equity, and continued to renovate to force more equity.
He helped other people who didn't have the patience to find properties and had an "A-HA!" moment.
"I didn't realize how unique I was in the market"
"In the early years I just didn't realize I was providing a tremendous service for people," said Greg. "I didn't realize how unique I was in the market that I had TIME to look for properties."
At first, Greg built a business called The Property Management Guys to help folks with their property management.
This grew into another business, Greater Orlando Home Buyers, which provides a turn-key operation for investors.
Greg and his team acquire help-needed properties, give them some fix-up love, and get vetted tenants in them.
Then they are available for purchase as a secure stream of income for investors who don't have time, expertise, or patience to navigate the market.
Turn-key operation for investors
"You have to have discipline in this business," said Greg. "The new, eager investor may underestimate the costs of rehabbing."
It takes a professional team to find and source a property, do the RIGHT repairs, vet tenants and make sure the tenant sticks.
Greg's learned some really useful tips and tricks for property management, including the right rental pricing.
Because of this turn-key product, the cost is higher than if investors did the work themselves.
We see turn-key real estate investing to be like getting yourself a good lunch.
How, you say?
Well think about it like this … some folks pack a sandwich to save a few bucks, while others show up and eat something prepared by someone else.
It can be really nice to have it all prepared for you!
We think turn-key is the ideal solution for someone who is long-distance.
Any good deals left?
With an increase of real estate investors flooding the market, it's crucial to have a team to help you find deals.
Greg has learned he doesn't have to find all the deals himself.
Greg used to go through 40-60 homes a week and make offers on half of them. He'd usually have ONE of those deals work out.
It takes a lot of patience, sometimes.
For example, Greg had a stretch that he made 280 offers and didn't get a single one of them.
So, he adapted and looked for help.
He joined local real estate organizations, such as Real Estate Investors Association (REIA). He made connections with people who were bird-dogging properties.
Before Greg knew it, people were bringing deals to him.
"There's a lot of moving parts, and I've been able to put together vendors and the team," said Greg. "You can end up with a big mess on your hands and a big expense if you're not careful."
An insider's look at the Orlando real estate market
Orlando, land of sunshine and theme parks, is a booming real estate market.
"Look at the indicators and Orlando's got them all," said Greg. "The traffic infrastructure is growing in anticipation of growth, the airport is expanding, there's potentially a rail that will be placed from Miami."
Besides being a theme park capital of the world, Orlando is also one of the biggest convention centers in the world. Entire industries are based there, including many prominent medical companies.
It's something of a perfect storm!
But, as Ronald Reagan once said, "trust but verify." Make sure you understand reports about Orlando being much more than a Mickey Mouse town for yourself before investing.
With all of this in mind, the market looks strong, but is it too late?
From the expert's point of view, it's not. Greg's still continuing to accumulate his own portfolio in Orlando.
For his clients, he "leaves some meat on the bone" so they can enjoy cash flow, too. It's a win-win-win for Greg, the buying investor, and the tenant who gets to live in a nicer place.
Don't miss the boat
Greg Bond's a great guy to know in the real estate world. Want to meet him in person?
Whether you're an investing beginner or veteran, it's a whole lot easier to hit your investing goals when you know people who've been where you're looking to go.
That's why we love bringing like-minded investors together. Being in person creates a synergy and contagious energy you'll never find starring at a screen. Don't miss the boat!
---
More From The Real Estate Guys™…
The Real Estate Guys™ radio show and podcast provides real estate investing news, education, training and resources to help real estate investors succeed.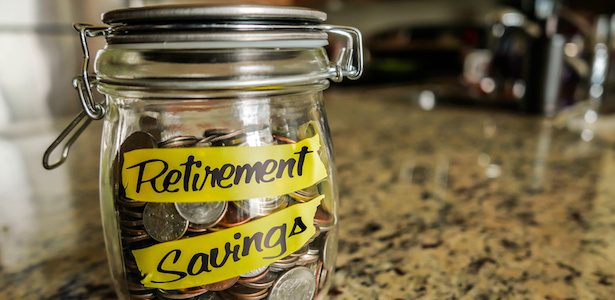 Do you have a long-term plan for your capital?
Whether you're among the few, the proud, the informed … or if this is a brand new concept, in our latest show we talk about some recent changes to know about investing in real estate with your IRA.
While many real estate investors are aware of self-directed retirement accounts can be used to buy, finance, or option real estate …. MOST paper asset investors do not realize this.
It's a HUGE opportunity for those looking to get in on bigger deals.
In our latest episode we sat down with our favorite self-directed IRA expert for his tips on wealth-building. Listen in to learn how YOU can untapped treasure chest.
Tune in to our latest edition of The Real Estate Guys™ radio show with:
Your IRA-myth-bustin' host, Robert Helms
His gut-bustin' co-host, Russell Gray
NuView Founder and President, Glen Mather
---
Listen
---
Subscribe
Broadcasting since 1997 with over 300 episodes on iTunes!
Review
When you give us a positive review on iTunes you help us continue to bring you high caliber guests and attract new listeners. It's easy and takes just a minute! (Don't know how? Follow these instructions.)  Thanks!
---
Introducing Glen Mather
We were pleased to welcome Glen Mather, NuView Founder and President, to our show again.
Glen left his corporate job to open NuView in 2003, wanting to help others take control of their IRA. He speaks nationally on the topic of self-directed IRAs and has been featured in print and on television.
Glen saw the billions … no, TRILLIONS of dollars tied up in "non-traditional" investments and the opportunities available for savvy investors.
Staggering $7.4 Trillion in IRA Accounts
If you're looking for a creative way to find capital, there's a whole treasure chest available in self-directed IRA accounts. This year the tally is up to $7.4 trillion.
First, let's back up and talk about different types of IRA accounts.
The granddaddy is the traditional, the most popular for when employees rollover their money from an employer account. In a traditional IRA account, you put money in without paying tax, and Uncle Sam takes his tax piece of the pie when you withdraw money in retirement.
Some encourage the traditional IRA with the idea they will be in a lower tax-bracket in their older age – but wouldn't you prefer to have a higher tax-bracket, due to all of the wise real estate investments you made?
For those planning on a HIGHER tax bracket in their mature years, consider the Roth option.
With a Roth IRA, you pay tax upfront.
"This is paying tax on the seed instead of the harvest," said Glen. "When it gets large and you're excited about your large balance, it can be painful to pay taxes on it."
One caveat: Not everyone qualifies to have a Roth. You have to have earned income, not just passive cashflow. This could include things like 1099 or W2 work, and you need to earn at least $5,500.
Self-direction puts YOU in charge
For those with self-directed IRAs, YOU have the responsibility to vet out investments.
There are a few retirement account custodians who believe in giving choices to everyone. NuView is one of them.
Of course, there are some legal restrictions. Glen explained, for a self-directed IRA, there are really only three things you CANNOT invest in:
Life insurance
Collectibles (baseball cards, etc.)
Stock of sub-Chapter S companies
After all, the idea behind retirement accounts is to have money put away that you'll need an use in RETIREMENT, right?
"You can't have a current benefit," said Glen. "You wouldn't use IRA money for a vacation home. You have to be a passive investor."
This means, with a self-directed account and a willing custodian, you can invest in things like:
Houses
Land
Apartments
Syndications
Trust deeds
"People talk about diversification but true self-direction leads you to diversification in lots of ways," said Glen. "Your strategies can change over time as you grow in knowledge of real estate."
For example, you could be on the financing side, or you could invest in the first deed of trust.
Start where you are – plan for a bright future
Whether this is old news to you or opens the door to new possibilities – being aware is the first step.
Nobody cares about your money as much as YOU do. Want to find other ways to grow your retirement nest egg in "non-traditional" ways?
Don't be afraid of starting where you are, even if you only have a few thousand dollars to invest.
"If you can't think of ways to invest it, someone else will have that figured out," said Glen. "People think they shouldn't bother using their IRA for other self-directed investments unless they have a big amount."
But will it grow a lot slower if someone else is making the decisions?
Take the reins on your retirement, and create a future you'll thank yourself for later.
Some people spend more time planning a two-week vacation than they do the rest of their life – don't let that be you!
---
More From The Real Estate Guys™…
The Real Estate Guys™ radio show and podcast provides real estate investing news, education, training and resources to help real estate investors succeed.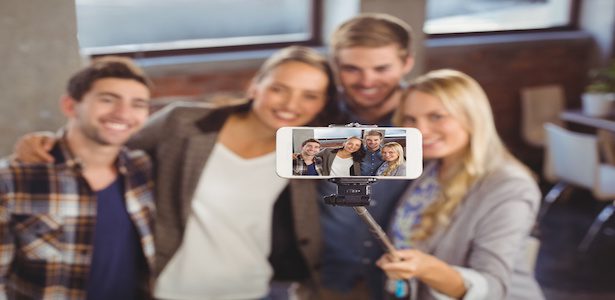 We hear about #Millennials in the news all the time.
Growing up in a social media world, they have a voice – and they're not afraid to use it.
We felt it was time to talk about millennials on our show … after all, their generation is BIGGER than the Baby Boomer generation.
As an investor, it's important to know about this group, since they will be your tenants, vendors, and even investing partners – if they're not already!
Sure, some millennials are straddled with seemingly endless student debt, living it up in their parents' basement until their thirties.
BUT …
Others are starting valuable businesses, creating world-changing foundations, and making a difference in their communities.
We see an investment in the rising generation to be the best one you can make – for all of our futures.
Who better to argue the case for Millennials than someone who IS one? Tune in to our latest edition of The Real Estate Guys™ radio show with personalities:
Your #MillennialLivesMatter host, Robert Helms
His Millennial-daddy co-host, Russell Gray
Entrepreneur and Millennial Success Strategist, Sean Gray
---
Listen
---
Subscribe
Broadcasting since 1997 with over 300 episodes on iTunes!
Review
When you give us a positive review on iTunes you help us continue to bring you high caliber guests and attract new listeners. It's easy and takes just a minute! (Don't know how? Follow these instructions.)  Thanks!
---
Why Millennials are a REAL opportunity for real estate investors
Some folks in business don't consider Millennials as a viable market. We DO!
Millennials, defined by the Pew Research Center in 2015 as those between the ages of 18-34, number at 75.4 million. Their numbers have overtaken the Baby Boomers, meaning you need to pay attention to the purchasing power of this unique group.
Every time a huge wave of humanity moves through the cycles of life, they bring their collective consumption habits.
Whether you're a Millennial yourself, the parent of one, or simply an investor looking to grow your business – there's no getting around the need to interface with this generation.
They've spent their formative years in their teens and 20's on social media and accessing information on the Internet.
We see them as bright, bold, with real potential to be movers and shakers.
Standing up for the "selfie" generation: Millennial Success Strategist, Sean Gray
Sean Gray is first to say he was "22 without a clue" when he graduated from college a couple years ago. His friends were starting jobs and he was at a standstill, not sure what he wanted in life.
"I remember sitting in Belize with dreadlocks," said Sean Gray, who now speaks about strategies for millennial success. "I wasn't even thinking about adding value to the world."
Most people ask themselves the question, "What do I do to make money?"
Sean says mentors helped him ask a better question: "What can I BUILD that will afford me the lifestyle I want to have?"
Sean sought freedom to go the places he wanted, to spend time doing what he enjoyed.
The tricky part was getting started for Sean.
After all, how about you start creating the lifestyle you want?
"You don't have to wait 20 or 30 or 40 years for that," said Sean. "You can build streams of income around the places you want to live, doing what you want to do."
He found inspiration in an event with Brian Tracy, where he spent time with other folks his age in a master mind group. They were inquisitive, bright, and had great ideas.
A millennial strategist's biggest piece of advice?
"If you really want to go places in your life, start hanging around people doing the kinds of things YOU want to do," said Sean. "It's key to hang out with like-minded people."
The way you think and the way you behave is a product of the people you are spending time with.
A lot of times, even those who are closest to you might not understand your vision. That's OK. Just be conscious about who you let influence you.
Entrepreneur Jim Rohn talks about limiting associations with those who don't help you. So perhaps instead of being around negative Aunt Nancy for days at a time, maybe visit for a couple hours instead.
Tips for parents of millennials
You might have noticed the same last name – yes, Sean is Russ's son.
Russ realized that Sean's struggles to find what he wanted in life weren't the sign of laziness or lack of motivation. He was just confused.
It can be easy to get discouraged in this economy, and even daunting to start a business yourself.
"The hardest thing and the easiest thing was realizing I wasn't the answer," said Russ on the show. "It bruises our ego as a parent to think we may not be the answer, but in reality Sean needed more than I had to give."
So what did Russ do?
He exposed him to a whole network of successful people.
The Real Estate Guys™ believe we, as the older generation, need to help those who are coming next. Passing the torch is an act of enlightened self-interest. You can't help but benefit when you help someone else.
How millennials can let go of limiting beliefs and find CLARITY
What does Sean recommend for his peers who want to create a business that fits their lifestyle? Let go of limiting beliefs and take time to look at the big picture.
"Then five or 10 years down the road, you won't be frustrated you plugged into someone else's system instead of creating your own," said Sean.
Why do so few make it? It takes real effort.
"If you're down-trodden, take time to get clarity," said Sean. "It doesn't come overnight. It takes immersing yourself in positive ideas and having as many experiences as possible that help you achieve your goals."
Listen in to our latest show for more insights on millennials in today's real estate market. 
---
More From The Real Estate Guys™…
The Real Estate Guys™ radio show and podcast provides real estate investing news, education, training and resources to help real estate investors succeed.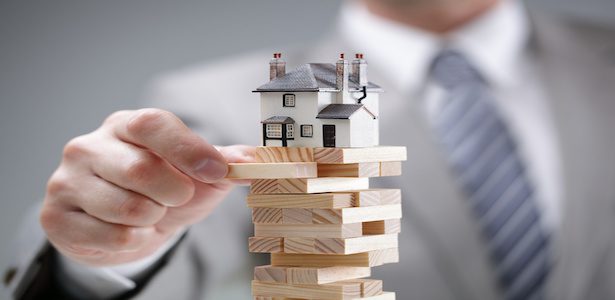 After all the work you do building your portfolio, do you have it protected?
We all like to think that others have our best interest in mind. Unfortunately, there are some gold-diggers out there, looking for ways to mine easy money from deep pockets.
What does this mean to you as an investor?
You could spend a lifetime collecting and managing assets, only to lose them all in one stupid mistake.
We DO NOT want that to happen to you.
Creating an integrated plan to protect your assets takes time, but it's worth it.
When do you do this? The best time to protect your assets was before you acquired them – the second best time is NOW.
As Stephen Covey teaches in "7 Habits of Highly Effective People" – always begin with the end in mind.
Pulling from our experience, we have put together this show to give you the basics of asset protection, all in non-lawyer terms, to guide you through the basics of entities and insurance.
Tune in to our latest edition of The Real Estate Guys™ radio show with personalities:
Your protection-pro host, Robert Helms
His check-it-don't-wreck-it co-host, Russell Gray
---
Listen
---
Subscribe
Broadcasting since 1997 with over 300 episodes on iTunes!
Review
When you give us a positive review on iTunes you help us continue to bring you high caliber guests and attract new listeners. It's easy and takes just a minute! (Don't know how? Follow these instructions.)  Thanks!
---
The three sides of risk mitigation
Although we could have easily invited one of our lawyer friends on our latest show, we chose not to. Why?
We are NOT attorneys and this is NOT legal advice. This episode was not about legal asset protection. It was more about MENTALLY how you prepare yourself to acquire assets.
Our goal is to give you the basic understanding so when you meet with professionals, you can ask them questions about things you learned and decide as a business person how to meld it together.
You're going to need technical advisors who understand how these components work. When you put all their services together, you have a finished product of legal compliance, risk mitigation, and peace of mind.
Here are three sides in the "risk mitigation triangle" to consider and the type of professional folks who can help you with them.
Tax – Your CPA will help you take advantage of legal ways to minimize tax exposure.
Asset protection – Your attorney will look at asset protection through the perspective of entities (we get more into that below), while your insurance broker sees it from the perspective of insurance to cover risks. Your property manager will ensure you get your property rented correctly.
Privacy – This is where a lawyer can help as well as investing in your own education. When you know how to hold title, what kind of insurance to buy, where to have the mailing address, and how you're supposed to sign documents, your privacy will be much better protected.
The foundation of risk mitigation
With all of that, where do you get started?
The top way to protect your assets is good business practices. Make sure you understand and fulfill your responsibilities, treat your investors well, and maintain capital reserves.
From the get-go, you must do your due diligence. This involves thorough property inspections.
Your responsibility to yourself and your investors is to vet as much as you can.
YET …
Even after all that, most of the things that go wrong, you can't prevent. There's no way you can see it coming.
What can you do to be as prepared as possible?
Talk to those who have stepped through that mine field before you. Benefit from the experience of those who won AND lost through that mine field.
The reward for successfully traversing it high, but you can't dance through without paying attention. That's naïve.
A bit about legal entities
First, what's an entity?
A legal entity is a construct under the law that can act like a human being. It takes documentation to set it up, such as a: trust, LLC, Corporation, or foundation.
You don't ever want to sign anything as YOU, an individual person, unless you have the title in your name.
The idea is that you want to set up these legal structures to separate YOU from these entities. Then you have them perform different functions.
The analogy is building a house. Each room has a different purpose. The kitchen is used differently than the bathroom, the garage is different than the living room – yet all pieces make up a whole.
For example, as a developer, you could set up one entity with the role of holding assets, like a treasure box. You don't give anyone the key or let them know where it is. It OWNS things.
You could create another entity to be the operating company. It is the face of operation that interfaces with the tenants. Why set it up this way?
There's a corporate veil between those two entities, a critical component in your risk mitigation.
Insurance, your first line of defense
After your foundation of good business practices is solid, you'll want to implement insurance. Here are the common types of insurance you should know about in real estate:
Commercial liability insurance. This is your basic, must-have business protection.
Errors and admissions insurance (E & O). This can also be called professional liability insurance, and it helps you protect yourself from bearing the full cost of defending against a negligence claim made by a client. For example, if you've hired a management company to take care of your property, this can protect you if they make a legal mistake.
Directors and Officers insurance. If you are acting on behalf of an entity, like as a president or vice president, you want to protect your personal assets with this insurance.
These are just three of the types available, and you want to make sure you get an insurance provider with a reputation of paying claims. There are also some umbrella policies that could make sense if you're running a small real estate business.
Last word about asset protection
We go into much more detail in our podcast, and realize this topic will arise many more questions than we've likely answered.
Everything is hard until you know how, and you're taking the first steps simply by reading these words.
As you increase your holdings and build your portfolio, do your best to NOT be low-hanging fruit for sue-happy folks out there.
We agree with Robert Kiyosaki's advice to own nothing, but control everything.
Another way to protect your assets? We are huge fans of diversifying your portfolio.
So go out there, make some equity happen, and keep yourself protected!
---
More From The Real Estate Guys™…
The Real Estate Guys™ radio show and podcast provides real estate investing news, education, training and resources to help real estate investors succeed.