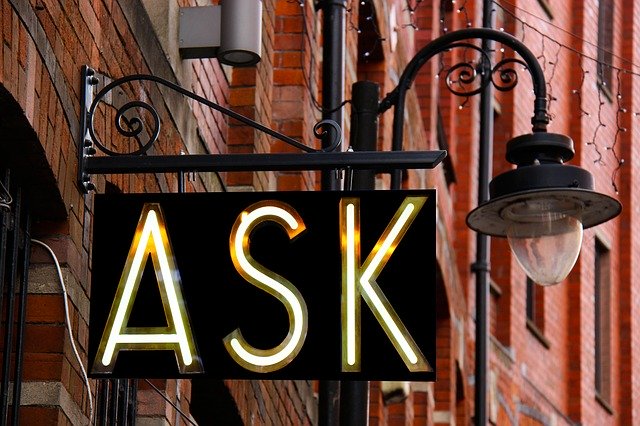 That's right. It's another episode of our favorite topics from our favorites guests … YOU!
It's time for another segment of Ask The Guys … and we're ready to tackle the tough questions. 
We're touching on 401ks, purging portfolios of problem properties, and how to prepare for what many believe is an inevitable bust. 
And … there's more!
The best way to learn is from each other. 
Remember … we aren't tax advisors or legal professionals. We give ideas and information … NOT advice. 
In this episode of The Real Estate Guys™ show, hear from:
Your succeed-or-bust host,

Robert Helms
His bust-a-gut co-host, Russell Gray
---
Listen
---
Subscribe
Broadcasting since 1997 with over 300 episodes on iTunes!
---
Review
When you give us a positive review on iTunes you help us continue to bring you high caliber guests and attract new listeners. It's easy and takes just a minute! (Don't know how? Follow these instructions).
Thanks!
---
401k sitting idle
Our first question is from Lenedia in Forney, Texas. She says she has about $16,000 left in an old 401k plan that's just sitting idle. 
She wants to invest this money in real estate or in another niche that would give her a profit within a year … but she wants to know our advice for a first time investor. 
Well, we don't give advice … but we are happy to share ideas. 
The duration of the investment is always an important factor. When you're looking for a return in a short period of time … it limits the things you can invest in. 
When you're using retirement savings … there are some rules and some risks. 
The best thing you can do as a first time investor is get educated. Invest in investment. The good news is that it doesn't cost that much. 
In this particular case, you'll want to learn about 401k plans and how they dictate what you can invest in. 
Maybe you're at a point in your life where it's time to start taking distributions from retirement. In that case, you may make different choices about where you invest the money. 
One of the big advantages of retirement account investing is that it isn't subject to the same taxation.
But again … the most important thing you can do is educate yourself on all the options before you make a decision. 
What to do with non-performing properties
Christopher in Anchorage, Alaska, started purchasing multi family real estate in 2013. Currently, he's sitting on two unfinished, non-performing properties.
Christopher says he either needs to find a buyer that wants to finish the properties … or an investor willing to front the funds so they can be finished and flipped for a cash out. 
What have we seen in these types of situations?
The real essence of the question is, "How do you get rid of a property you don't want?"
Anytime you're looking at an investment decision, you're looking at its current condition. Whatever it is … it's worth something in its current state. 
That worth is your baseline. Then, you look at what the potential of the property is … and what it is going to take to bridge the gap between where it is and its potential. 
If you can bridge that gap and make a profit … it may be an opportunity … but it still might not be the opportunity for YOU. 
Have other investors in your life come and look at the property and the market and ask them what they think the opportunity may be. They may see an opportunity that you don't … or they may want to take it on themselves. 
Either way, it's time to take a look at how the properties got this way to begin with. Why did this project croak on your watch?
Use it as a learning opportunity … and if you decide to take on the project yourself, you'll need to be able to explain what happened to other investors. 
When you take the property to market … you may just decide it is best to take a loss on it and move on. Nobody gets through this business clean. 
Extra billions and the bust 
Jason in Merrick, New York, wants to know if we see the recent creation of billions of dollars pumped into the banking system having an impact on real estate. 
In the U.S. and many other countries, there is what we would term quantitative easing … printing money and creating billions of dollars out of thin air. 
Of course, there are ramifications. And there are a couple of things to think about. 
Lots of this capital gets into the system, and it doesn't get back out again. That's how it stays contained. 
People have access to the capital through whatever means bid up the assets that are in demand. 
That being said, there's a lot of motivation on a lot of people's parts to prop up real estate … because bankers make loans against real estate.
If those loans go bad … if real estate prices drop … the voters that live in those homes get angry at politicians. 
Some politicians are very motivated … that's why you see a lot of effort to create subsidized financings and easing lending guidelines. 
All that to say that historically, more money being pumped into the system is good for real estate in the long term. 
Sometimes, it does create major disruptions in the credit markets. When that happens, credit markets dry up like they did in 2008 … and that has a negative impact on real estate prices.  
But, if you're a cash flow investor and you're controlling your real estate with prudent cash flows and long term structured debt that isn't going to be called … you can ride that wave out. 
If prices were to crash again, we think it would be fair to expect that the powers that be will do exactly what they did last time … funnel lots of money into real estate until they can re-inflate. 
So, there are a lot of maybes and what ifs … but generally, real estate is the winner when there is more money floating around in the system. 
More Ask The Guys
Listen to the full episode for more questions and answers. 
Have a real estate investing question? Let us know!  Your question could be featured in our next Ask The Guys episode.
More From The Real Estate Guys™…
The Real Estate Guys™ radio show and podcast provides real estate investing news, education, training, and resources to help real estate investors succeed.
---
Love the show?  Tell the world!  When you promote the show, you help us attract more great guests for 

your

 listening pleasure!
Yet another enthralling episode of Ask The Guys! Listen in as we tackle more great listener questions about 401ks, purging portfolios of problem properties, and how to prepare for what many believe is an inevitable bust.
---
More From The Real Estate Guys™…
The Real Estate Guys™ radio show and podcast provides real estate investing news, education, training, and resources to help real estate investors succeed.
---
Love the show?  Tell the world!  When you promote the show, you help us attract more great guests for 

your

 listening pleasure!
Most people think of tax season as January 1 to April 15.
After all, that's when most people close the books on the previous year, issue and collect tax documents, prep returns, and settle up with the taxing authorities.
But for a host of real estate investors and entrepreneurs, the REAL tax season is right NOW.
It's a HUGE opportunity to dramatically improve your bottom line. And it just got BETTER …
States Fail to Overturn SALT Deduction Caps in Court
Forbes, 10/1/2019
Yes, that's a wonky headline that may not convey intelligible information … much less exciting opportunity for the casual reader.
But before you wander away bored, invest a few minutes to dig a little deeper …
For those unfamiliar, the recent Trump tax overhaul put a cap on the amount of State And Local Taxes (hence, the acronym SALT) that a taxpayer could deduct from their federal income tax bill.
There's some political disagreement about whether this is good or bad, or what the motivations might be … but the bottom line is it's the current law, and for now the courts are upholding it.
So what does it mean?
In short, high-income earners in high-tax states are now bearing the full weight of their tax bills at the federal, state, and local level.
High-income earners in high-tax states are paying MORE taxes.
As you might imagine, they're not happy about it. So while a few states banded together to fight the law in court, Main Street folks are fighting with their feet …
Americans abandoning New York, New Jersey, other high-tax states
Fox Business News, 4/25/19
But according to our friendly neighborhood tax strategist Tom Wheelwright CPA… this is largely unnecessary.
After all, your state tax liability is primarily derived from your federal taxable income anyway.
So the secret to reducing your federal tax is less about deducting state tax than it is about reducing or eliminating your federal tax liability altogether … by carefully following the instructions provided in the tax law.
And just in case you think that's unpatriotic and you'll starve your deserving federal government from much needed revenue, consider this amazing admission …
"The necessity … to tax … to maintain … solvency is true for state and local governments, but not true for national government.
Two changes … have substantially altered the position of the national state with respect to financing its current requirements.
The first … is … the … central banks. The second is the elimination … of the convertibility of the currency into gold."
This remarkably candid admission is a quote excerpted from an article titled, Taxes for Revenue Are Obsolete, which contains the transcript of a speech made by then-Chairman of the New York Federal Reserve, Beardsley Ruml.
But if taxes aren't needed for revenue because the Fed can print as much money it wants … what ARE taxes for?
Chairman Ruml says …
"Federal taxes can be made to serve … these purposes ….
… to express public policy in the distribution of wealth and income …
… to express public policy in subsidizing or penalizing various industries and economic groups …"
So when Tom Wheelwright says the purpose of the tax code is to coerce you into doing what the government wants you to do, he's not just making it up.
The good news is the government wants you to be an entrepreneur and investor.
They want you to start businesses and make investments in real estate and energy.
When you do, they reward you with huge tax breaks.
So much so, that when you do it right, you can eliminate virtually all your federal (and therefore state) income taxes.
And THIS is the time of year alert investors are making smart moves to capture those tax benefits before the end of the year.
Of course, as a savvy real estate investor you probably already know all about the tax benefits of real estate.
You might even be aware of how to use energy investments or a solo 401(k) to create big write-offs fast.
But MANY high-income earners don't.
This creates a BIG opportunity for syndicators to put together tax advantaged deals to help high-taxed earners reduce their tax bills.
And if you happen to be one of those highly taxed high-income earners, before you back up the moving van, take a closer look at the tax law …
… not as an obstacle, but as a road map to reorganize your affairs to reduce or eliminate your taxes.
When you do, you'll realize owning a business and investing in real estate are two of the smartest moves you can make.
Until next time … good investing!
More From The Real Estate Guys™…
The Real Estate Guys™ radio show and podcast provides real estate investing news, education, training, and resources to help real estate investors succeed.
---
Love the show?  Tell the world!  When you promote the show, you help us attract more great guests for 

your

 listening pleasure!
Retirement accounts hold trillions of dollars of assets.  Almost all of it is in the hands of Wall Street through stocks, bonds, mutual funds and annuities.  For those who want to move their money closer to Main Street, real estate, precious metals and private placements are appealing alternatives.
But even though many real estate investors have already discovered the powerful benefits of self-directed retirement account investing, the vast majority of U.S. investors falsely believe that Wall Street is their only option.  And even those familiar with the idea of self-direction may not be up to speed on the latest and greatest innovations.
It's been several years since we've examined this topic in depth, but notwithstanding the latest pullback attributed to the government shutdown and looming debt ceiling debate, stocks have been at bubble like highs.  So if you or your prospective investors are looking to move from paper assets to something more tangible, self-directed retirement account investing could be just what the doctor ordered!
On location in Orlando, Florida probing the depths of self-directed retirement account investing:
Your Doctor of Dialog and host, Robert Helms
Your analytical co-host, Russell Gray
Self-directed Retirement Account expert, Glen Mather
Glen Mather has been helping people all over the U.S. convert their rollover 401ks into self-directed individual retirement accounts.  So we figure he's the perfect person to brief us on fundamentals of self-directed retirement account investing.
We open up talking to Glen about the psychology of investors when it comes to their retirement accounts.  Not only does retirement seem far away, so there's no sense of urgency, but people have been conditioned to think that the government, their employer, or even their financial guru, will take care if it.  Of course, you're not the complacent type or you wouldn't be reading this blog.  But that doesn't mean you aren't surrounded by people who are – and maybe YOU can help those people by partnering with their retirement accounts for deals you put together.
To make sure no investor is left behind, Glen describes the roots of individual retirement accounts from WAY back in the 70's. Back then, Uncle Sam realized that Social Security was going to be broke at some point in the future (now), so it was important to get citizens more engaged in building an asset base capable of providing for their own retirement.  Great idea!
Big corporate employers liked it because it took the Defined Benefit monkey off their back.  Now an employer could set up a 401k and even toss in some matching funds and have ZERO exposure to the investment results.  From the corporation's perspective, this turned out to be a great move when the stock market tanked in 2000 and again in 2008.  Investors got the shaft, while corporations were in the clear.
So the burden of asset management was transferred from professional pension plan managers and handed to the individual.  For those who put in the time and effort to get educated, it opens up a world of opportunity.  For those who don't, they become dependent upon a growing army of Wall Street salespeople.
Wall Street liked it because now they had a short path to private investors.  Just go in and sell the employer a 401k package and get all the individuals' retirement assets.  And to make it simple for the sales guy and the employer, most offer simple plans with few options.
Don't get us wrong.  We know people who make a lot of money playing the stock market.  And we know a few Wall Street folks that are good guys, who are working hard to help people achieve their financial goals.   We're not slamming those people (at least, not badly).
But for those investors who want to understand what they're investing in, have a reasonable amount of control, and choose from the widest selection of options, Wall Street is probably not the best fit.  That's where a self-directed retirement account can be a great tool for the educated investor.
Now there's a few rules you MUST be aware of to do self-directed retirement account investing right.  But it's easier to talk about what you CAN'T do because the list is short.
You can't invest in life insurance or collectibles.  Everything else is fair game.  So real estate, private notes, shares of pre-IPO or other non-public entities (private placements), precious metals, oil; PLUS all those paper assets you're used to from Wall Street.
Also, you can't do business with a disqualified person or entity, which is also a short list including you, your spouse, or your ascendents and descendents.
Last, you can't enjoy a current benefit.  Everything you do must be for the benefit of the retirement account. You have to wait until retirement to partake.
So again, the list of what not to do is pretty short.  And there's more good news.  Opening a self-directed account and making your investments isn't rocket science.  It's actually pretty straight forward, though you might get some push back from your current custodian.  No one likes to lose customers.
But before you print out this blog and use it as your guide (please don't…we're just two guys on the radio, so be sure to use a quality custodian and consult with your tax advisor), Glen was nice enough to put together an FAQ which you can request by clicking here now.
For now, listen to this episode and discover how you can harness the power of individual retirement accounts to help yourself and others grow retirement portfolios with real assets.
Listen Now
Want more? Sign up for The Real Estate Guys™ free newsletter
Don't miss an episode of The Real Estate Guys™ radio show! Subscribe to the free podcast
 Stay connected with The Real Estate Guys™ on Facebook!
The Real Estate Guys™ radio show and podcast provides real estate investing news, education, training and resources that help real estate investors succeed. Visit our Feedback page and tell us what you think!
Interest in real estate investing is picking up based on the number of questions coming in from our listeners.
Of course, it probably helps that The Real Estate Guys™ radio show is the most downloaded podcast on iTunes and Apple is one of the most successful companies on earth.  It's fun to be us.
So, sitting humbly behind the microphones in the palatial recording studios of The Real Estate Guys™ radio show's international headquarters:
Your right up front host, Robert Helms
Your left behind co-host, Russell Gray
In this episode of Ask The Guys, we field a variety of excellent questions from all over…including Indiana, New York, Alberta (Canada), Washington DC , Montana, Facebook (wherever that is), and more!  Wow.  The Real Estate Guys™ are a global farce….er, force.
Included in today's list of questions:
Is it a buyer's or a seller's market right now? (Hint: If you can use cheap long term financing to get a property in good condition that cash flows well, for a price that is well below replacement cost, in a market with solid economic and demographic fundamentals – buy it!  Right now, that's possible.  Just sayin'…)
What do you do when you live in a market with lousy economics and you can't get the numbers to make sense?  (That's why they have moving trucks.)
What the heck is leverage?  (Besides the 9th wonder of the world and one of our favorite things?)
In Getting Deals Done, you say it's important to find out what the other party wants.  But how, when your real estate agent is in between you and the other party?  (We took the question because we always show up when someone says there's another party).
Once you've built up huge, massive, ginormous amounts of equity (critical mass), how do you convert it to cash flow to fund a lavish lifestyle without getting slammed with taxes?  (We brought Paris Hilton in to help answer this one…just kidding. But we're not really experts on lavish lifestyles)
How to invest when I don't have much money? (We get this one a lot.  Probably because there's a lot of people who don't have much money.  The good news is that you really don't need much to invest in real estate.  That's what partners, lenders and investors are for.)
What are the 7 essential investor resources you always talk about? (Cash, Cash Flow, Equity, Credit, Time, Talent and Relationships)
How can I learn how to analyze markets?  And how can I use my 401k to invest in real estate? (Hey, only one questions per player.  Not really.  These are both great questions, so we answer them both.  Plus, he's got $250,000 in his 401k, so he's our new best friend.)
There's more, but we're getting writer's cramp.
We even respond to one listener who didn't like a political comment made by one of our guests.  Well, it is that season and… do you smell that?  Yes, politics is in the air.  And as long as politicians and their policies affect investors and our investing, we're going to have to talk about what those rascals are doing.
Not sure why people get their undies so knotted up when it comes to politics.  After all, that's just one of many things we can all disagree about.  Some people like to drink light beer and cheer for the Cleveland Browns.  Can you imagine?  Whatever.
Anyway, we had fun doing the show and love getting your questions. So keep 'em coming!  Meanwhile, tune in and enjoy this exhilarating edition of Ask The Guys!
Listen Now:
Want more? Sign up for The Real Estate Guys™ free newsletter!
Don't miss an episode of The Real Estate Guys™ radio show!  Subscribe to the free podcast!
Stay connected with The Real Estate Guys™ on Facebook!
The Real Estate Guys™ radio show provides real estate investing news, education, training and resources to help real estate investors succeed.
Let's face it.  Running even a fledgling real estate empire is hard work.  The only paperwork that's fun is cashing those rent checks!  Nonetheless, the end of the year is a great time to step back from all the wheeling and dealing and do some strategic planning for the New Year.
In The E-Myth Revisited (on our list of Recommended Reading), author Michael Gerber says you must invest time "working ON your business instead of IN it".  In Before You Quit Your Job (hey! that's also on the recommended list!), our good friend Rich Dad Poor Dad (yes, it's on the list too) author Robert Kiyosaki explains the importance of SYSTEMS in his B-I (Business Owner / Investor) Triangle.  The point is that being organized and thinking strategically are critical components of success.
But where to start?  That's the topic of this episode!
Behind the microphones, in the Equity Sleigh, winding down the year:
Your host, the Santa of Real Estate Wisdom, ho-ho-host Robert Helms
Santa's Helper, co-ho-ho-host (or just "co-ho" for short), Russell Gray
Our own Santa look-alike, the Godfather of Real Estate, Bob Helms
Taking a page from Santa's playbook, The Real Estate Guys are making a list and checking it twice.  But we're not looking for who's naughty or nice…well, actually naughty would be okay 😉  …our list has a bunch of things real estate investors should be thinking about this time of year.
When rushing to open your holiday gifts, wouldn't it be nice to open up a great big tax deduction, reduced mortgage rate or increased cash flow?  Of course it would!  But sadly, no one is going to slide down your chimney and stuff your stocking with enhanced profits.  So, if you want to pad your bottom line, and keep your assets safe and warm, you're going to have to wrap your own gifts.
So grab a pen and paper (or that brand new iPad you just opened) and get ready to take some notes.  When you're done listening to this episode, you'll have very own end of year checklist and a great start of a new holiday tradition!
Happy Holidays!
Listen now!
Don't miss a show – subscribe to the free podcast!
Want More?  Sign up for The Real Estate Guys™ free newsletter!
The Real Estate Guys™ Radio Show podcast provides education, information and training to help investors make money with their real estate investments.
No, we aren't advocating becoming the next Bernie Madoff.  We just read Robert Kiyosaki's article on Yahoo Finance called The Biggest Scam Ever.   It's about 401k plans and he's commenting on the cover story Time Magazine recently published on the subject.
Time says their sources estimate that 44 percent of Americans (a chunk of which are baby boomers) are in danger of going broke in their retirement years.  That's bad news.  But it's great for real estate entrepreneurs!
Once again, as we watch the horizon, we see waves of opportunity forming.  Do YOU see them?
Think about it.  Tens of millions of people in danger of going broke in their retirement years.  These will be seniors with social security checks.  It isn't much income, but it's consistent.  At least that's the promise from Uncle Sam.
So their lifestyle will be taking a substantial dip.  Some are sitting in homes that are paid for.  Some are sitting on big fat mortgages.  Some are renting in nice areas.  All will need to do something to decrease expenses and increase their income.
Can you help them?
A few weeks back we did a radio show on reverse mortgages.  This is one of the few remaining tools available to reposition idle equity and put it to work.   The cash flow arbitrage is easy because there's no payment required.  Better yet, there's no danger of foreclosure.  Seniors with equity could make great investment partners to acquire cash flow real estate, which, conveniently, is readily available into today's low price, low interest rate market – an attractive, but historically rare combination!
(By the way, we're writing a free report on reverse mortgages, so if you haven't already requested it, just go the feedback page and send us your request.)
We also recently blogged about the notion of buying homes via short sale from homeowners who are facing foreclosure because they can't afford to make the high payments.  If you missed it, look it up.  Couldn't similar strategies be employed with seniors?  We think so.  When you can help someone stay in their home for a lower payment, that's a good thing!
Now hold on because our brains are flying around at light speed.  And rather than write a manual on how to do all this, we'll just ask some questions to guide your thought processes.
If you think that several million seniors will be looking to cash out of their homes and rent, what areas and neighborhoods would they be interested in?   Think about weather, taxes, and proximity to medical care and airports (so they can easily go back home to visit friends and family).  What major population centers will they be moving from?  What are their options for more affordable areas nearby?
What about property types?  Think about floor plans.  Do they need lots of bedrooms or just a couple?  Do they need storage for all the stuff they've collected over their lifetimes?  What about stairs?
Here's our recurring theme: Problems are opportunities when you look at them in light of available resources.   Most people get brain lock when facing problems, even though there are all kinds of resources available to turn problems into profits.  Don't let this happen to you!   You won't want to look back on this time in history and say, "I missed it.  If I only knew then what I know now!"   Trust us, you don't want to "shoulda" all over yourself!  It stinks.
Lastly, we don't understand why so many people cap on Kiyosaki when he posts his articles.  We're betting these people have never spent any time with the guy.  Or they work for the people he rips.  In any case, if you haven't figured it out already, we think he's brilliant more often than not.  We look for every opportunity to spend time with him and the people he surrounds himself with.  You don't have to agree with everything, but it will sure stimulate your thinking!  Which is the same reason we do our radio shows and post these blogs.
The key to turning this economy around is for people to be informed, think, make good decisions and take bold action.  The people who do it first will win the biggest. Why not you?
Want More?  Sign Up for The Real Estate Guys Free Newsletter!
Did you know that Backstage Pass Members get audio blogs? Save your tired eyes and make your ears do the work!  Become a Backstage Pass Member today!