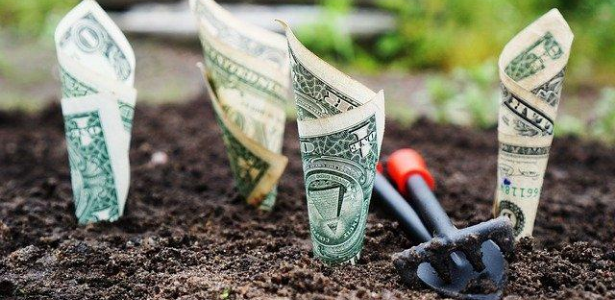 We're living in uncertain times … and that always sends investors out in search of stability. 
Bonds usually fit the bill … but now the currency wealth is denominated in is being called into question … and investors are looking to get even more REAL. 
Today we're exploring how to invest in the real power of Mother Nature to preserve, grow, and pass on wealth. 
In this episode of The Real Estate Guys™ show, hear from:
Your pandemic-proof host,

Robert Helms

His anemic co-host,

Russell Gray
Agricultural hardwood investing expert, Rachel Jensen
---
Listen
---
Subscribe
Broadcasting since 1997 with over 300 episodes on iTunes!
---
Review
When you give us a positive review on iTunes you help us continue to bring you high caliber guests and attract new listeners. It's easy and takes just a minute! (Don't know how? Follow these instructions).
Thanks!
---
Investing in hardwood
The pandemic has changed the demand, the structure, the appreciation, the cash flow, and even the tax benefits of real estate … but not everywhere. 
Today, we're going to talk about a real estate investment that has been virtually untouched by the pandemic. 
No matter what political party is in office, no matter what crazy things happen around the world … it just performs. And that's pretty rare. 
Agriculture is the oldest use of real estate that there is. Before people even had houses, they were working the land. 
The really unique angle of agriculture is that it tends to be less affected by many market factors. What we're talking about today hasn't really been … or can be … hit by COVID-19. 
It's a product that everybody needs, and it has been used for hundreds and hundreds and hundreds of years. 
There is far more demand than there is supply … which is a pretty good recipe. 
We're talking about hardwood. 
A proven commodity 
Hardwood is a proven commodity that is useful no matter what the economy is doing. So much of the world shut down in March … but the trees kept growing. 
They don't pay attention to news or social media … they just keep growing and growing. Hardwood can take from 3 to 60 years to produce depending on the type of wood. 
There are a variety of woods available. It's not all the same. 
There are woods that are standard industrial material. There are specialty woods. There are trendy woods that fall in and out of favor in design … so many niches, just like real estate. 
Another unique angle of this investment is that it doesn't pay dividends this quarter. This is a long-term game much like many real estate investments. 
It's not an immediate cash flow game. You have to be patient and let it happen over time. 
This is something you invest in during, say, your 30s or 40s and plan to reap the harvest in your 50s, 60s, or 70s. 
And, once you harvest trees … guess what you can do again? Replant!
This can be what we call a "legacy investment." It's a one-time investment that could go on and pay for a long, long time. 
The challenge with agriculture is that it's a hard game to play on a small scale. It's difficult to go out and buy two acres of land and have a productive farm. 
It's hard to go out and buy a single grove of trees and be able to have the ability and efficiency to harvest and reap the benefit. 
But there are ways around this challenge. 
Money does grow on trees
Rachel Jensen is a hardwood investing expert. She says that over the past few months, investors have started looking closely at their portfolios and thinking about what they want to accomplish in the long term. 
"I challenge everyone to think generationally," Rachel says. "When you own timber, you are doing it for you, for your kids, for your grandkids, and for many more generations."
This is a tactic and a model that some of the ultra-wealthy have used for a very long time. 
You keep this asset in your portfolio … and the trees grow. 
It's very different from the traditional real estate model. You're not going to get a monthly rental income check … but trees will be some of the best tenants that you'll ever have. 
Investing in hardwood provides diversification to your investment portfolio in terms of time and location. 
In this case, money does grow on trees. 
Teak, specifically, is often referred to as the gold of the timber market. 
There is a very, very low supply and a very high demand for teak. 
The two countries that are the biggest importers of teak are India and China. When you look at the projected populations of these two countries by 2100, these two are predicted to be the most populous. 
So, there is a good chance that demand will continue. 
There is such high demand for teak because of its remarkable qualities. It is a very, very hard wood. It's extremely durable. 
After three years of growing, teak becomes resistant to fire, rot, termites, bugs … anything that you may consider to be an agricultural risk. 
Teak is used to build a lot of boats, in outdoor furniture, and in high-end construction. 
This isn't a new wood by any means. Teak was used to build the deck chairs and some of the decking on the Titanic … chairs still intact when researchers found the wreckage after years and years underwater. 
People who care about value and longevity are going to buy teak products … and keep buying teak products … because they know that those products are going to last a very long time. 
Teak has a 25-year harvest cycle. You'll still see some income from the thinning conducted at years 12, 18, and 20. Then, the bulk comes at the year 25 harvest. 
Then, you replant … and do it again!
It's important to have a partner who knows how to care for hardwood. Rachel and her team take care of the entire process for investors, working with a professional management team onsite that knows teak. 
They have various farms in Nicaragua and Panama. 
A newborn tree parcel starts at around $7,000. You can also look into purchasing older "teenage" parcels that are 15, 18, and 20 years old. Those parcels start around $17,000. 
"What we want folks to realize is that you don't need to be a mega-millionaire and own thousands and thousands of hectares," Rachel says. "Start small. We'll help you with payment schedules and financing options."
To learn more about teak and hardwood investing … listen to the full episode!
---
More From The Real Estate Guys™…
The Real Estate Guys™ radio show and podcast provides real estate investing news, education, training, and resources to help real estate investors succeed.
---
Love the show?  Tell the world!  When you promote the show, you help us attract more great guests for 

your

 listening pleasure!
Uncertain times always send investors scurrying for stability and certainty.
While bonds usually catch that bid, when the very currency wealth is denominated in is being called into question, investors tend to get much more REAL.
This explains the spike in interest in precious metals. But while it's possible to combine metals with debt to grow real wealth, there are other ways.
In this episode, we explore how to invest in the virtually eternal power of Mother Nature to preserve, grow, and pass on wealth.
So tune in as we talk hardwood agricultural investing with an expert guest.
---
More From The Real Estate Guys™…
The Real Estate Guys™ radio show and podcast provides real estate investing news, education, training, and resources to help real estate investors succeed.
---
Love the show?  Tell the world!  When you promote the show, you help us attract more great guests for 

your

 listening pleasure!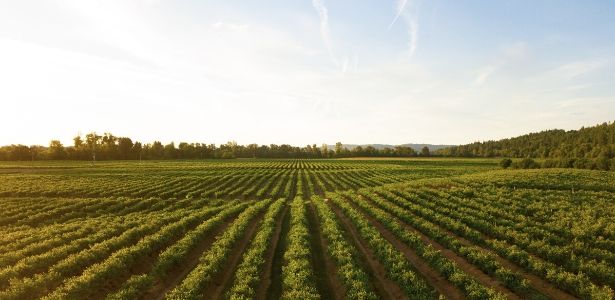 Everyone needs a place to live and EVERYONE needs to eat. 
In good times and bad, we all need food. For centuries, agriculture has been synonymous with wealth and productivity. 
(Maybe that's why they call it "produce!") 
Agriculture relies on real estate. It also provides investors with an opportunity to create cash flow from cash crops. 
So, we're revisiting the opportunities in agriculture … even in the midst of a rapidly changing world. 
In this episode of The Real Estate Guys™ show, hear from:
Your high-growth host,

Robert Helms

His fruity co-host,

Russell Gray

Agricultural investing expert,

David Smith
---
Listen
---
Subscribe
Broadcasting since 1997 with over 300 episodes on iTunes!
---
Review
When you give us a positive review on iTunes you help us continue to bring you high caliber guests and attract new listeners. It's easy and takes just a minute! (Don't know how? Follow these instructions).
Thanks!
---
Opportunities in agriculture
We love all kinds of real estate investing, and we're spending a few weeks talking about what you might consider to be alternative investments. 
Today, we're talking about a real estate investment that can make a ton of sense if you'll just open your mind … agricultural real estate. 
Agriculture was THE original use of land. People have been investing in agriculture for thousands of years. 
Agriculture produces something of high value … food and commodities for textiles! 
The population is increasing. Everyone born needs calories … and yet the resources to produce calories across the globe are either diminishing or the costs are increasing. 
So, today we see lots of opportunity in the agricultural space. 
If you will, your tenants are trees … so things like tenant and landlord law go out the window. 
And you don't have to get the geographic market as exactly right as you do when you're buying an apartment building.  
Agriculture also offers an opportunity to diversify some of the risks that are present in other assets during changing times. 
What does agriculture investing look like today?
David Smith is an agricultural investing expert. Why does he think people should consider agriculture?
"First and foremost is the diversification of your investment portfolio," David says. "Also, agriculture in general creates generational wealth."
Agriculture is a long-term investment in many cases. You're looking at 10, 20, or even 25 years of producing … while most tenants typically stay a year or two. 
When you think about agriculture, you may envision fields with corn or wheat or rice. But a lot of commercial produce grows better in a greenhouse. 
"You just have to open your mind to see that agriculture doesn't mean just rows out on a highway. There's lots of different kinds of agriculture," David says. 
So, part of agriculture is picking the right market and product for you. 
Paraguay
Let's talk about markets. There are areas of the world that are just more prone to agriculture. 
"It's just as important to pick the right product and the right country," David says. 
David's team focuses, for example, on Paraguay. Paraguay exports produce all around the world. But David and his team work with the internal market within the country. 
Paraguay has more freshwater than any country in the world by way of aquifers and rivers. It also has very small changes in climate. 
There are about six weeks of winter that take place between August and September. Then, it goes right back to warm weather … making it conducive to growing year round. 
The land in Paraguay is also very fertile. "You can grow anything," David says. 
In farmland, the composition of the soil is critical. You need to know the nutrients, the density, and what is going to grow well there. It can also help you determine the best tactics for pest control. 
David's team uses a unique strategy in Paraguay. Instead of exporting to other countries, they focus on selling in the local markets. 
Paraguay currently imports large amounts of food. But by growing locally, David and his team can sell their produce locally for a lower price than the imported products and carve out a solid piece of the market for themselves. 
Getting started in agriculture investing
So, how does investing with an organization like David's work? 
There are currently two investments … oranges and greenhouses. And there are two main components. 
The first component is simply a real estate transaction. 
"You have a  purchase contract for buying land. Then, the land is dismembered from the main master plan of the plantation. A new title is created in your name or the legal entity that you prefer to use," David says. 
The second component is the farm service agreement … an agreement between the investor and the farming company to operate the plantation and care for your land and your crops, harvest the produce, and take it to market. 
From that point on, it becomes a completely passive, hands-off investment. 
"The only exception is in the case of greenhouses where after 10 years, an additional amount has to be paid for refurbishing and renovation," David says.  
The greenhouses aren't the small backyard version you are familiar with … each is 6/10 of an acre!
In the greenhouses, David's team is growing vegetables that are used in almost every meal in Paraguay … tomatoes, cucumbers, and peppers. These can grow year-round and offer year-round cashflow.
The oranges on the other hand are a once a year crop with a large once a year payout.  
Essentially, these are a hard asset, passive turnkey investment.
To learn more about agriculture investing … listen to the full episode!
---
More From The Real Estate Guys™…
The Real Estate Guys™ radio show and podcast provides real estate investing news, education, training, and resources to help real estate investors succeed.
---
Love the show?  Tell the world!  When you promote the show, you help us attract more great guests for 

your

 listening pleasure!
There are few things more essential to human existence than food. People need it in good times and bad.
For centuries, agriculture has been synonymous with wealth and productivity. That's why they call it "produce."
Of course, agriculture relies upon real estate … and provides investors an opportunity to create cash flow from crops.
In this episode we revisit the opportunities in agriculture in a rapidly changing world.
---
More From The Real Estate Guys™…
The Real Estate Guys™ radio show and podcast provides real estate investing news, education, training, and resources to help real estate investors succeed.
---
Love the show?  Tell the world!  When you promote the show, you help us attract more great guests for 

your

 listening pleasure!
Just when you thought things couldn't get any more insane, the price of oil dropped all the way to NEGATIVE $37.
Of course, it bounced back to a positive (but still very low) price of about $12.
We're guessing there's a big opportunity somewhere in all of that … just like if rents crashed temporarily. We'll look into it.
Meanwhile, Uncle Sam is rolling out Free Stimulus Money Phase whatever … all freshly printed by the (privately owned) Federal Reserve.
We're not sure how many dollars the Fed can print before dollar-holders start moving into something else. Russia dumped dollars for gold quite a while ago.
Looks like Bank of America thinks more investors will follow suit …
Bank of America recently RAISED its 18-month dollar price target for gold to $3,000 an ounce … 50% higher than gold's all-time high …
… because "the Fed can't print gold." (the title of B of A's report).
So it's not just Peter Schiff, Robert Kiyosaki and Jim Rickards who think the dollar could be headed down … and gold is where many will flock for safety.
If you're a nose-to-the-grindstone Main Street real estate investor and haven't paid any attention to the dollar, gold, and oil …
… it's time to wake up and smell the crisis.
Because as we discussed in our last muse … and the one before that … the fundamental flaw in the financial system is too much debt.
We won't beat that horse again except to say it seems the Fed is betting the dollar is strong enough to paper over all of the debt and neither will implode.
So the question every investor … including real estate investors … should be considering is …
… will this economic shutdown and money printing result in inflation or deflation?
Inflation makes your rents (and expenses) go up. At least once it makes its way through the entire system.
Of course, wages haven't seen much inflation in a long time. So demand-driven rising rents actually pushed some people down the ladder or out onto the streets.
Inflation causes equity to happen all by itself … no hammer, paint, or new carpet needed.
Inflation makes debt easier to pay off.
That's why all borrowers, including indebted governments, LOVE inflation … and central banks work furiously to create it.
Of course, deflation is the opposite of all that.
Deflation causes equity to disappear and wages and rents to decline. It makes the mortgage payment harder to deal with.
Deflation causes debts to go bad, which is why banks (lenders) are scared to death of it.
Once a deflationary spiral begins, it's really hard to stop it. Ask Japan.
Deflation (or preventing it) is what the Fed's "price stability" mandate is REALLY all about.
So the Fed's not interested in keeping prices low … it's trying to keep them HIGH and rising at least 2% per year.
But as the Rolling Stones said and the Bank of Japan can attest … you can't always get what you want. At least not exactly when, where and how you'd like.
So will it be INFLATION or DEFLATION?
Yes. At least in terms of prices. Both can be present at the same time, and we're already seeing it. Gold is up while oil is down.
That's because rising and falling prices are factors of currency supply, leverage, and supply vs. demand.
When the Fed prints money, it increases currency supply. If you focus solely on that, you see hyper-inflation. After all, they're printing TRILLIONS.
But when credit markets collapse (the reason the Fed is printing), leverage decreases … letting air OUT of prices.
That's why real estate values plummeted in 2008. Anything dependent on financing falls when financing fails.
And when supply is short in the face of demand … prices rise … if you can get product at all. Think of recent price gouging in medical masks or toilet paper.
Conversely, when demand disappears in the face of strong supply … prices collapse … as just happened in oil.
Currency supply, leverage, supply and demand are like three tension wires holding an old-fashioned TV antenna upright.
The trick for the wizards behind the curtain is to balance them so prices remain "stable" … which for the Fed means plus 2 percent per year.
The trick for a lowly Main Street investor is to watch all this …
… and then accurately anticipate what's likely to happen and auickly position to avoid catastrophe and capitalize on opportunities.
It's also important to consider whether the factor causing the shift is permanent or temporary.
Will oil demand be this low forever? For a while? For a season? What about unemployment? Dollar demand?
We know … it's a little complicated. But it's not rocket science. And it's worth the effort to gain context for all the non-stop info in the daily financial news.
Armed with context and information, your mission is to thoughtfully consider what to do in different scenarios.
This is a VERY IMPORTANT exercise RIGHT NOW … because everything is changing so fast.
The time to design the fire escape isn't when the house is on fire. And there's already a fair amount of smoke. This is no time to hit the snooze button.
We're going to leave you with some questions to ponder for now, while we get back to work on the upcoming Coronavirus Crisis Investing webinar …
If unemployment remains high and wages fall, then which geographic markets, demographic markets, and product niches are likely to win and lose?
If credit markets seize up as badly or worse than 2008, how will your current portfolio of deals, debt and equity be affected?
If real estate prices collapse, what can you do NOW to mitigate the risks and capitalize on opportunities?
And the super-bonus extra-credit question …
If the dollar loses reserve currency status, what happens to your portfolio, liquid net worth, and purchasing power? How can you hedge?
Hey, no one said real estate investing is paint by numbers.
Diligent investors need to think, imagine, and mastermind with each other to find creative ways to survive and thrive.
You can't control external factors, but you can decide how to react. Do your best to accept the challenge and enjoy it.
After all … "We're all in this together."
Until next time … good investing!
(Here's a 5-minute money read)
You probably know the global economy caught a virus and suffered a massive heart attack. Cash stopped flowing, creating a cascade of problems …
… including individual cell damage, organizations and systems in danger of failing, and almost certainly … brain damage.
So the monetary doctors at the Federal Reserve are infusing enormous volumes of liquidity … perhaps hoping sheer pressure will force cash to flow.
Concurrently, Uncle Sam is injecting free money right into Main Street bank accounts …
… while local governments are selectively allowing certain chosen industries to provide "essential" products and services.
We're not criticizing or complimenting. It's simply an observation of what's happening.
In recent rants, we suggested that insane, absurd, unsustainable levels of systemic debt is the primary vulnerability …
… the kryptonite of the "super" economy the United States was purportedly enjoying … right up until it wasn't.
It's a long, convoluted rabbit trail to explain, but the short of it is simple … when cash stops flowing, debts go bad.
That's bad enough. But of course, it gets worse …
All that debt is underpinning artificially inflated asset prices (yes, that's where the inflation ended up … they just call it "the wealth effect").
As debts go bad, asset prices PLUMMET …
… UNLESS, the Wizards behind the curtain conjure many trillions of new dollars out of thin air to prop up … EVERYTHING … and push asset values back up.
Of course, all those dollars aren't really free.
But no one in the White House, Congress, the Federal Reserve, or the mainstream financial media will say it, because …
"It is well enough that people of the nation do not understand our banking and monetary system, for if they did, I believe there would be a revolution before tomorrow morning."
– Henry Ford
But YOU should know it.
It's the reason real estate investing has been arguably the most powerful and reliable builder of real wealth for many decades.
Properly structured income-producing properties allow investors to hedge deflation, ride inflation, and enjoy high after-tax yields on equity along the way.
Of course, there's risk. And real estate investing is more work and takes more education than "invest and forget" or "buy low/sell high" paper asset investing.
But with ALL forms of investing … when external factors change, your investing strategy and tactics need to change too.
Right now, external factors are changing FAST. But it's too early to tell if we're facing an unpleasant cold front … a deadly blizzard … or a new ice age.
However it's safe to say storm clouds have formed … and inclement economic weather is threatening to engulf the entire world.
This is notable because it usually takes a strong lead dog to pull the pack and sled through the snow … though that sometimes comes at a price.
China took on nearly $33 trillion in new debt to help pull the world out of the Great Financial Crisis of 2008. It's doubtful they'll do it again.
So contrary to popular myth, this 2020 crisis-in-waiting is probably NOT 2008 all over again.
Of course, the how and why won't be clear until we're on the other side.
But YES, the sun will come back out … eventually. Right now, it's cloudy and cooling with very limited visibility.
So rather than delve into tactical details for right now …
(we're interviewing many of our boots on ground teams and we'll be talking on the radio show about what they're seeing and doing right now)
… we think it much more useful to share what we're watching and why …
Jobs
The MOST important thing is jobs.
When we interviewed then-candidate Donald Trump and asked about his housing agenda, his one-word answer was, "Jobs".
But jobs are only the start of the financial food chain.
Tenants' jobs provide your rent, which provides your mortgage payments. Obviously, homeowners' jobs are the source of their mortgage payments.
Mortgage payments often get made to servicers, who in turn forward the income to investors often via mortgage-backed securities (MBS).
But when enough payments get missed, those MBS lose value. And if they're leveraged, that loss in value triggers margin calls.
Margin calls then force leveraged paper investors to post cash or face a forced sale of their pledged assets at a loss.
(This is where all the excessive systemic debt is the biggest problem … in that regard this IS 2008 all over again … only bigger)
If you've ever been on the wrong end of a leverage stock investment and received a margin call, you know exactly what that's like.
Sometimes, highly-margined paper traders need to sell anything and everything at ANY price in order to raise cash … or end up bankrupt like Lehman Brothers in 2008.
These fire sales cause paper asset prices to collapse, triggering more margin calls, and a vicious downward cycle of asset price deflation.
That's financial system contagion and when you see RED flashing across all the financial market indices.
The "patch" is for the "Plunge Protection Team" and/or the Federal Reserve and their proxies to step in and bid up prices … the Fed's "asset purchase programs".
Of course, when this happens, markets see a blip up, and cash-starved traders "sell the rally" … which of course, creates more red.
Right now, the Fed is SO active, paper traders default to buying anything the Fed's buying just to catch a free ride.
We wish real estate underwriting were so simple.
The REAL solution is productivity (jobs), NOT printing currency.
But neither the government nor the Federal Reserve can "create" jobs. The best they can do is foster an environment where private enterprise creates jobs.
Right now, just the OPPOSITE is happening. They're shutting everything down.
Until that's fixed and businesses have time to rebuild … economic malaise and financial system (credit markets, banks, currency) instability are likely.
Sorry to burst your bubble … oh wait, something else already did that.
The Dollar
As we've been pointing out for some time, the Federal Reserve is using their printing press to "borrow" trillions of new dollars from the purchasing power of ALL dollar holders worldwide.
Read that again. And if you don't CLEARLY understand it, then make a note to study this topic until you do.
It's probably the most important financial concept most people don't understand, but should …
"By a continuing process of inflation, government can confiscate, secretly and unobserved, an important part of the wealth of their citizens." 
– John Maynard Keynes (look him up)
A fantastic resource for understanding the foundation of all this is The Creature from Jekyll Island by G. Edward Griffin.
Creature is a much more useful horror experience while sheltering in place than binge watching The Walking Dead.
And while you're digging deep into the design of the dollar system, be sure to study its ascendancy to world's reserve currency status in 1944.
Then go even deeper and consider what YOUR world will look like if the dollar loses that reserve currency status. Most Americans are NOT ready.
However, as we chronicled way back in 2013, Russia and China have been on a mission since 2010 to knock King Dollar off the throne.
As pointed out in the opening session of the Future of Money and Wealth program, Russia and China are in a MUCH better position to pull it off today.
Are they? Will they? Maybe. Maybe not.
But it's no secret they want to … and have been working on it for a long time. They've reiterated it in word and deed on many occasions over the last 10 years.
Which brings us to …
Gold
Gold is the oldest and most universal form of money.
"Gold is money. Everything else is credit."
J.P. Morgan
And apparently, the rest of the world is adding to their gold savings ….
Again, this has been going on since 2009, when China publicly warned the U.S. about protecting the value of dollar.
But Uncle Sam's debt swelled nonetheless.
And the Fed's balance sheet exploded from $800 billion to $4.5 trillion in 2012 … and is now $6.6 trillion and still GROWING. That's all freshly printed dollars.
No wonder the world went to work on breaking their dependency on the dollar.
You may know gold is at all-time highs against every major paper currency in the world … except the dollar.
Stated inversely, paper currencies have collapsed to their all-time lowest values against gold … and the dollar is getting there … probably soon.
The ultimate currency insiders … central banks … accelerated their gold acquisition over the last two years. Hmmmm ….
What's in YOUR safe?
Bringing it Home to Main Street
It's no secret all us outsiders are on the front end of what looks to be a severe economic contraction.
Individuals, businesses, industries, asset classes, and even countries …are going to feel it. Real estate is not immune.
But even as you prepare for the worst, there are bright spots …
U.S. Manufacturing and Agriculture
In the short term, it's ugly.
But long term, it seems policymakers and John Q. Public realize it's important to have more manufacturing back in the United States.
Shortages of masks and medicine sent a message. We're guessing many industries will consider or be coerced into moving.
So we'll watch for opportunities in currently overlooked geographies where a migration of manufacturing might create a resurgence in real estate.
Energy
Again, energy is depressed right now because of a temporary collapse in demand.
But that also means choice assets are on sale. Meanwhile, less efficient production is going off-line … perhaps permanently.
So unless you think economic activity has ceased forever, then at some point the demand for energy should rebound … even more so if more manufacturing makes its way back to the USA.
Cheap Debt
Stimulus almost always means free money.
While borrowing to spend is stupid, borrowing low and long to invest high and short can be very smart … and profitable.
And right now, credit markets haven't collapsed … yet.
So, it's probably still a great time to quickly load up on cheap dollars, some precious metals, and high-yield debt secured by real estate you wouldn't mind owning.
Distressed Assets
Of course, tough times means wrong-footed investors will need to let go of nice properties in good markets because they're only structured for sunshine.
They're selling because they have a problem, and when you buy … even at a discount … you help solve their problem.
And while it's nice to buy at the very bottom, what really matters is where everything is at 10-20 years from now.
So, don't be shy to buy if a deal makes sense … even if there's a chance more air will come out. After all, you don't know what will happen tomorrow.
Until next time … good investing!
Last week the Fed pumped over $200 billion of freshly printed cash into the repo market.
Since then, the Fed's upped the ante to $400 billion … and counting.
For those young or asleep during the 2008 financial crisis …
… back then, the Fed provided an infusion of $85 billion per month to keep the wheels on the financial system bus.
Today, they're pumping in nearly that much PER DAY.
That's MIND-BOGGLING.
They're trying to keep interest rates DOWN to their target. Of course, interest rates matter to real estate investors. We typically like them low.
But this isn't about real estate. It's more about banks who hold debt (both mortgages and bonds) on their balance sheets.
As we explained last time, when interest rates rise, bond values fall …
… and a leveraged financial system with bonds as collateral is EXTREMELY vulnerable to collapse if values drop and margin calls trigger panic selling.
The Fed seems willing to print as many dollars as necessary to stop it.
And that brings us to an important question …
If the Fed can simply conjure $400 billion out of thin air in just a week … is it really money?
This matters to everyone working and investing to make or save money.
For help, we draw on lessons learned from our good friend and multi-time Investor Summit at Sea™ faculty member, G. Edward Griffin.
Ed's best known as the author of The Creature from Jekyll Island. If you haven't read it yet, you probably should. It's a controversial, but important exposé on the Fed.
In his presentation in Future of Money and Wealth, Ed does a masterful job explaining what money is … and isn't.
In short, money is a store of energy.
Think about it …
When you work … or hire or rent to people who do … the energy expended produces value in the form of a product or service someone is willing to trade for.
When you trade product for product, it's called barter. But it's hard to wander around town with your cow in tow looking to trade for a pair of shoes.
So money acts as both a store of value and a medium of exchange.
The value of the energy expended to create the product is now denominated in money which the worker, business owner, or investor can trade for the fruits of other people's labor.
This exchange of value is economic activity.
Money in motion is called currency. It's a medium of transporting energy. Just like electricity.
When each person in the circuit receives money, they expect it has retained its (purchasing) power or value.
When it doesn't, people stop trusting it, and the circuit breaks. Like any power outage, everything stops.
So … economic activity is based on the expenditure and flow of energy.
This is MUCH more so in the modern age … where machines are essential to the production and distribution of both goods and information.
Energy is a BIG deal.
This is something our very smart friend, Chris Martenson of Peak Prosperity, is continually reminding us of.
Here's where all this comes together for real estate investing …
New dollars conjured out of thin air can dilute the value of all previously existing dollars.
It's like having 100% real fruit juice flowing through a drink dispenser.
If someone pours in a bunch of water that didn't go through the energy consuming biological process of becoming real fruit juice in a plant…
… the water is just a calorie free (i.e., no value) fluid which DILUTES the real fruit juice in the dispenser.
Monetary dilution is called inflation.
Legendary economist John Maynard Keynes describes it this way …
"By a continuing process of inflation, government can confiscate, secretly and unobserved, an important part of the wealth of their citizens."
Inflation waters down real wealth.
Fortunately, real estate is arguably the BEST vehicle for Main Street investors to both hedge and profit from inflation.
That's because leverage (the mortgage) let's you magnify inflation's effect so your cash-on-cash ROI and equity growth can outpace inflation.
Plus, with the right real estate leverage, there's no margin call. Meanwhile, the rental income services the debt.
Even better, the income is relatively stable … rooted in the tenant's wages and lease terms. Those aren't day-traded, so they don't fluctuate like paper asset prices.
Effectively, you harness the energy of the tenant's labor to create resilient wealth for yourself. And you're doing it in a fair exchange of value.
Of course, the rental income is only as viable as the tenant's income.
This brings us back to energy …
Robert Kiyosaki and Ken McElroy taught us the value of investing in energy … and markets where energy is a major industry.
First, energy jobs are linked to where the energy is. You might move a factory to China, but not an oil field. This means local employment for your tenants.
Your tenants might not work directly in the energy business, but rather for those secondary and tertiary industries which support it. But the money comes from the production of energy.
Further, energy consumers are all over the world, making the flow of money into the local job market much more stable than less diverse regional businesses.
It's the same reason we like agriculture.
While machines consume oil, people consume food. Both are sources of essential energy used to create products and provide services.
So when it comes to real estate, energy, and food … the basis of the investment is something real and essential with a permanent demand.
Though less sexy and speculative, we're guessing the need for energy and food is more enduring than interactive exercise cycling.
Real estate, energy and agricultural products, are all real … no matter what currency you denominate them in.
And the closer you get to real value, the more resilient your wealth is if paper fails.
Right now, paper is showing signs of weakness. But like a dying star, sometimes there's a bright burst just before implosion.
Remember, Venezuela's stock market sky-rocketed just before the Bolivar collapsed.
Those who had real assets prospered. Those who didn't … didn't.
Are we saying stocks and the dollar are about to implode? Not at all. But they could. Perhaps slowly at first, and then suddenly.
If they do and you're not prepared … it's bad. It you're prepared and they don't … not so sad. If they do and you're prepared … it could be GREAT.
Real assets, such as well-structured and located income property …
… or commodities like oil, gold, and agricultural products (and the real estate which produces them) …
… are all likely to fare better in an economic shock than paper derivatives whose primary function is as trading chip in the Wall Street casinos.
So consider what money is and isn't … the role of energy in economic activity … and how you can build a resilient portfolio based on a foundation of real assets.
"The time to repair the roof is when the sun is shining."
John F. Kennedy
Until next time … good investing!
More From The Real Estate Guys™…
The Real Estate Guys™ radio show and podcast provides real estate investing news, education, training, and resources to help real estate investors succeed.
---
Love the show?  Tell the world!  When you promote the show, you help us attract more great guests for 

your

 listening pleasure!
Everyone needs a place to live … and everyone needs to eat.
Food is the original wealth. The world's population is growing … and there are more mouths to feed every day!
Investors don't have to limit themselves to properties with assets like houses, commercial buildings, or shopping malls.
You can harvest dollars from land that doesn't have anything to do with tenants … and has everything to do with crops.
Agriculture investing is one of the most enduring and common sense investments there is.
Learn firsthand how money CAN grow on trees from a well-seasoned expert in international agricultural investing.
In this episode of The Real Estate Guys™ show, hear from:
Your food-for-thought host,

Robert Helms

His food-loving co-host,

Russell Gray

Expert agricultural investor,

David Smith
---
Listen
---
Subscribe
Broadcasting since 1997 with over 300 episodes on iTunes!
---
Review
When you give us a positive review on iTunes you help us continue to bring you high caliber guests and attract new listeners. It's easy and takes just a minute! (Don't know how? Follow these instructions).
Thanks!
---
Digging into agriculture investing
We live in a big world with lots of mouths to feed … that means lots of crops … and lots of ways to profit.
In the past, agriculture investing was a difficult business to get in to on a small scale. If you didn't have huge capital to buy huge plots of land … you were hugely out of luck.
But in the last several years, we've seen lots of folks who have figured out a way to let mom and pop play alongside them.
When it comes to investing in agriculture real estate, the pizza theory comes into play … fitting since we're focusing on food.
Someone buys a large pizza. They take it to a party, cut it into slices, and sell each slice for a little bit of a markup.
At the end of the day, the person who brought the pizza makes a little bit of profit for their effort … and everybody gets to have a slice of something they might not be able to afford on their own.  
In agriculture, somebody buys a large parcel of farmland and puts all the operations and distribution channels in place.
Then, they divvy up a slice of the deal for a small markup to give many small investors the chance to play in that space. We see this as a great opportunity.
Everyone needs to eat
Crops come in all sizes, shapes, and degrees of durability … not to mention that different regions of the world have different opportunities.
In real estate, we often talk about getting the market right. Buying an investment property in the wrong market can get you into trouble.
But with crops, it's not exactly the same.
It doesn't really matter where the hungry mouths are … and it doesn't matter where the food is grown.
Wherever the best farmland is … that's where you want to buy. With today's shipping technologies, you can get the food wherever it needs to go.
Another perk of agricultural investment? It is a staple. It meets a basic human need … just like housing.
Everyone needs a place to live … and everyone needs to eat.
And the population … the number of consumers demanding food … is steadily GROWING.
Crops and cash flow in Paraguay
David Smith is an experienced investor. He started in real estate, and for the last several years, he has been involved in agriculture in Latin America.  
After many years living and working in real estate in Latin America, David knew he needed to diversify.
After some due diligence, David decided to invest in agriculture.
"I was so interested in the business model," David says. "It was a passive, turnkey investment not subject to the whims of the market. I really liked the security of it."
David landed in Paraguay … a big farming country a bit off the radar … and invested in oranges.
Why oranges?
David says one of the biggest things that struck him about this particular crop was its durability. It also has a great distribution area.
Paraguay imports about 85 percent of all the citrus products consumed in the country.
"We can't even meet the demand in Paraguay, let alone try to export yet," David says.
Today, David is expanding to new segments of citrus fruits like lemons, limes, and sweet limes … ingredients that are important in the local diet.
Paraguay is traditionally a row crop producer … foods like soybeans, wheat, corn, and chia. It imports citrus from Brazil and buys greenhouse vegetables from Argentina.
Looking for ways to provide foods locally that are traditionally imported can open up lucrative niche opportunities in agriculture.
By providing a local alternative to imported foods, David provides a cheaper option for local grocers while creating income for his investors.
Going bigger with greenhouses
Like any investment niche, creative solutions can pay off … literally.
In Paraguay, one of the biggest challenges to growing vegetable is the heat.
"Paraguay gets very hot … and when I say very hot, I'm talking Tucson hot. It can be 120, 130, even 140 degrees in many locations," David says.
The vegetables grown locally under normal farming conditions don't grow very well. Their growth is stunted, their colors aren't as bright, and they don't taste as good as imported vegetables.
That's where GREENHOUSES come into play.
By growing high-use … and typically high-priced … vegetables in greenhouses, David and his team can provide a local, tasty, and affordable solution to consumers.
This also provides a unique opportunity for investors. Instead of investing in land, individuals can purchase a greenhouse.
Each greenhouse is approximately 26,000 square feet … that's a good amount of space for growing some green.
Greenhouses are also a popular investment because of their quick returns. Most investors will receive a return after just one year of making their investment.
"It's a very stable business that runs 24/7," David says.
And it's a business that you don't have to worry about managing. David and his team employ expert staff members that specialize in growing each crop.
These employees are even more motivated to provide extra levels of care, because they share in the profits.
"We offer them bonuses based upon produce amount, not net profit. In turn, they really put a loving touch into their work," David says.
Determine if agriculture investment is right for you
Most Americans haven't invested overseas.
There are a lot of reasons for this … but one of the biggest is not understanding how things operate on the ground in a different country.
That's why having a local team managing the day-to-day of your investment is so powerful … especially in a niche like agriculture.
Just like any other investment opportunity, it's important to do your due diligence.
David and his team help investors get a feel for agriculture by providing informative tours of their operation in Paraguay … and he also prepared a new, informative special report Citrus Fruits in Paraguay – Investments that Grow Naturally.
Whether or not this particular opportunity is right for you, expanding your thinking to a bigger picture of real estate than just houses and hotels is important … and can yield lucrative results!
---
More From The Real Estate Guys™…
The Real Estate Guys™ radio show and podcast provides real estate investing news, education, training, and resources to help real estate investors succeed.
---
Love the show?  Tell the world!  When you promote the show, you help us attract more great guests for 

your

 listening pleasure!
Citrus Fruits in Paraguay – Investments that Grow Naturally
The climate in Paraguay is ideal for growing citrus crops and the demand for produce is strong! 
With farmland in limited supply and the demand for
food increasing annually, investing in agriculture has
always been considered as relatively safe.
Paraguay has been one of the fastest growing economies over the past 10 years.
It's abundance of natural resources and subtropical climate conditions make it ideal for growing citrus fruits.
By investing in Citrus Fruits you'll  …
Become owner of a hard, physical asset
Receive passive income from the citrus crops grown on your land (your returns
aren't correlated with the financial markets, providing a great diversification opportunity)
Invest in a country with a stable growing economy, have a competitive tax regime and easy
access to low cost energy and labour
Ready to receive passive income from the citrus crops grown on your land? Simply fill out the form below to get your free copy of "Citrus Fruits in Paraguay – Investments that Grow Naturally"
Old dudes like us have fond memories of beer-belly laughing out loud at the hysterical antics of Peter Sellers' Inspector Clouseau in the original Pink Panther movies.
If you've never seen them, check them out.  Two of the best are Return of the Pink Panther (1975) and Revenge of the Pink Panther (1978).
Clouseau is a bumbling idiot.  But through sheer dumb luck he always ends up succeeding … in unexpected ways as a result of unintended consequences.
The Senate's recent hearings on housing reform remind us of Clouseau.
The purported goal of the Senate shindig is to gather a group of big-brained housing industry leaders and experts to find a solution to the affordable housing "crisis". 
But … as this Forbes article opines, some perspectives aren't part of the conversation … perhaps for a reason.
Of course, you may have a differing opinion and that's fine.  We have our own opinion too.  But that's not the purpose of today's muse.
We simply watch what's happening today and consider how best to capture opportunity or avoid loss based on where things are likely headed tomorrow.
In this case, it seems Uncle Sam is looking for ways to make housing affordable.  That's a noble objective.  Go team.
There are really just three basic approaches.
One is to increase supply relative to demand.  When supply exceeds demand, prices to drop.  That's how abundance and productivity create prosperity.  
After all, lower prices make things more affordable to more people, right?
That sounds reasonable.  But it also sounds a lot like deflation.
And when bankers are in the room … the kind who make home loans secured by the dollar value of the property … they FREAK at the idea of falling prices.
So you're probably not getting sincere ideas from bankers about how to lower prices.
Then there are the builders … 
While builders LOVE the idea of building more houses, they also want to earn a profit.   Profitable building is easier when prices are higher, NOT lower.  So you can guess which direction the builders are leaning.
What about the wizards of Wall Street? 
These guys make money shuffling paper.   So they just want LOTS of paper (i.e., mortgage-backed securities) created, so they have more chips to play with in their casinos. 
And Wall Street knows falling prices frighten the lenders who make the paper possible.  So it's a safe bet Wall Street votes with the bankers for higher prices.   
Even at the Main Street level, there's not much motivation to push prices down in pursuit of truly affordable housing. 
Real estate agents (the largest trade association in North America) aren't raving fans of low prices as the preferred path to affordability … despite their rhetoric.
After all, real estate agents promote buying a home as a great "investment".  No one wants to make an "investment" that goes down.  So higher is better.
Last but not least, there's Dick and Jane Homeowner (often registered voters) … whom are keenly aware of their castle's current market value, even though they have no intent on selling.
Of course, it's fine for the prices of cell phones and big screen TVs to fall, but not home sweet home.  God forbid.
Plus, its fun for Dick and Jane to use their home equity to reset credit lines with debt consolidation loans, or to augment the falling purchasing power of their incomes.
And everyone knows home equity ATMs only work when housing prices steadily RISE. 
So yes, home BUYERS want the house affordable when THEY buy it. But after that … home OWNERS want up, up, up.  Sorry, next generation.  Figure it out.
When we asked then-candidate Donald Trump for his plan for housing , he simply said … "Jobs".  Presumably, good jobs with higher pay. 
Higher pay leads to the ability to make higher payments which leads to bigger mortgages (happy bankers, happy Wall Street) which leads to HIGHER prices.
So it's just a wild guess … but we don't think there's a chance in a very hot place that there's any serious motivation to make housing affordable.
Not if "affordable" means "less expensive".
ALL the incentives are to make housing MORE EXPENSIVE … but ACCESSIBLE.  That means more, cheaper, and easier FINANCING. 
So even IF the PTB (Powers That Be … it only sounds like Politboro) sincerely believe more and cheaper financing makes things more "affordable" …
(Hey, it worked for college tuition … oh, wait …)
… like Inspector Clouseau, they'll end up pushing housing prices up by "accident".   
That's what happens when you use debt to pull purchasing power from the future into the present.
But whatever the motives, they certainly have the tools to make it happen … 
… lower interest rates, easier lending guidelines, government (taxpayer) guarantees, tax breaks … and the Fed's all-powerful printing press.
Yes, we know all that is what first inflated and then deflated the housing bubble last time.
But smart, disciplined investors made not only survived the implosion … they made millions from the re-inflation.
So while this may not be the time to speculate on a housing price boom in the short term …
… it's arguably a great time to liquidate equity, streamline expenses, solidify leases, and prepare for the long game.
Because when Uncle Sam is working on making something "affordable", it usually means that something is showing serious signs of slowing and needs a boost. 
Of course, when you find reasonable deals in relatively affordable markets and you have a GREAT boots-on-the-ground team, it's also a great time to use cash flow real estate to stock up on cheap long-term debt.
Remember, real estate … even housing … isn't an asset class. 
Every individual neighborhood and property is unique.  So while deals might be harder to find, they're still out there.
And if the cash flow makes sense, you'll weather the storm … warmed by the notion that everyone with power to influence policy will be voting for HIGHER prices year in and year out … forever. 
Of course, they might break the financial system or crash the dollar trying to do it … so it's smart to be prepared for that too.
That's why we like gold, oil, agriculture, and paid for properties in non-leveraged markets … including, and perhaps especially, in non-domestic markets.
Real assets like food, commodities and land tend to hold relative value when currencies struggle.
Gold and silver can almost always be easily converted into any currency … and are a useful way to store liquefied equity privately outside a fragile financial system or hostile jurisdiction.
And if the dollar continues its long-term slide relative to gold, a little gold might go a long way toward retiring dollar denominated debt (like a mortgage).
That's where we think gold bugs and real estate bugs don't understand each other.  We know.  We spend a lot of time with both.
Gold is great for reducing counter-party risk and hedging against a falling currency.  But gold doesn't cash flow.
Real estate is great for using cheap long-term debt to create tax-free cash flow and long-term equity growth. But it isn't liquid and it takes a long time to retire the debt.
But putting gold and leverage cash-flowing real estate in a falling currency environment together makes each much more powerful.
It takes time to get your mind around it … but we encourage you to dedicate a little of your financial education time and budget to learning more. 
Because once you understand how gold and real estate make each other better, you'll probably be more excited about both.  We are. 
Until next time … good investing!
More From The Real Estate Guys™…
The Real Estate Guys™ radio show and podcast provides real estate investing news, education, training, and resources to help real estate investors succeed.
---
Love the show?  Tell the world!  When you promote the show, you help us attract more great guests for 

your

 listening pleasure!