Paraguay Orange & Greenhouse
Plantation Tour
Dates Coming Soon!
To be sure YOU are among the FIRST to know when the next tour is scheduled,
join the Advance Notice List >>

Join the Paraguay Ag Invest team for a very educational tour of their orange and greenhouse plantations in the "La Colmena" region of Paraguay.
Food is a commodity
everyone
needs.  In a bubble market, concerned investors are drawn to farmland and agricultural commodity investments.
Agricultural investments give you the chance to make long-term, consistent income.  
Now you can explore farming for profits … without getting your hands dirty!  
Discover a couple of ways you can get paid for meeting the global needs of the every-increasing demand for FOOD  … by owning farmland and "little green houses".
Carsten Pfau and his experienced team will guide you on a tour of their beautiful plantations.
During your tour of the Paraguay Plantations you'll:
Experience first hand the agricultural strength of Paraguay and why it is rated so high by many investment experts today

See the planting of orange sapling trees and over 85,000 growing orange trees up to 3 years old

View the greenhouses construction site

Meet the experienced farm engineers and local farm workers

Join our owner Carsten Pfau for dinner, listen to his experiences in Paraguay over the past 25 years and ask him all of your important questions

Experience another culture

Meet other like-minded investors who are pursuing agricultural investments

Have FUN!
Trip Diary:
Each tour may vary slightly. Upon reservation, you'll receive the latest agenda.
Thursday – Arrive in Panama, have dinner with the Paraguay AG Invest team who will accompany you to Paraguay
Friday
 – Depart for Paraguay on the 3:40 pm flight to Asuncion, arriving before midnight
Saturday – Mid-day River Boat Tour in Asuncion, enjoy dinner with Carsten Pfau
Sunday –
Full day orange
and
greenhouse plantations tour (depart 9:30am), enjoy dinner again with Carsten
Monday – Departure for Panama & Home
You're the guest of honor!  All your ground transportation to and from the airport, your stay in a 4-star hotel and all your delicious meals are covered.  (
You pay for your airfare
)
The tour reaches capacity at 12 guests in order to ensure the best possible experience.
Dates Coming Soon!
To be sure YOU are among the FIRST to know when the next tour is scheduled,
join the Advance Notice List >>

Growing Greenbacks in Greenhouses in Paraguay
One thing everyone on earth needs is food! That's why greenhouse farming can be a secure investment … and Paraguay is a smart place to do it.

Long ago, some ancient human decided that growing food was safer than trying to chase it down. Since then, the agriculture sector has never stopped GROWING.
It's simple. Demand has grown as the global population soars … expected to come in at 9.7 billion by 2050. In our opinion, NOW is the perfect time to consider agricultural investments … and there's lots to intrigue us about Paraguay.
Paraguay is one of the most productive agricultural countries in Latin America. Its products feed some of the largest countries in the world … like China and Russia. Its mild climate, year-round sunshine and abundant natural water sources give it every ingredient for growing great produce.
Modern methods have made Paraguay's fertile farms even more profitable through the use of greenhouses … an artificially controlled environment that ensures reduced disease susceptibility and increased crop yields.
In this special report you'll explore:
The advantages of greenhouse farming … including reduced labor costs
Key details on greenhouse investing in Paraguay
An overview of greenhouse construction and irrigation
And much more!
See all the benefits of high produce yields, reduced plant disease, lower labor costs, and consistent crop production through greenhouse farming in Paraguay.
Start now by filling out the form below. We'll send you a complimentary copy of Growing Greenbacks in Greenhouses in Paraguay.
A diverse portfolio offers you a cushion … if one investment suffers, you won't feel the impact across your entire portfolio. One method for portfolio diversification is to step outside home or apartment investing … and into farmland investing.
Investing in a commodity like produce or cattle allows you to lose your focus on an individual market and start focusing on the GLOBAL market for your product.
Like any real estate investment, there is a learning curve to figuring out agriculture … especially when you're growing and exporting produce outside your home country.
But agricultural investments are worth the effort … they offer the best of all worlds, combining agricultural income with land banking and offshore strategy.
In this episode, global investor Carsten Pfau discusses his journey into the world of agricultural investing … and offers ideas on how YOU can get started as a passive investor in this low-risk option.
In this episode of The Real Estate Guys™ show you'll hear from:
Your orange-loving host, 

Robert Helms

His like-a-lemon co-host, 

Russell Gray
Carsten Pfau

, manager of a thriving international real estate business
---
Listen
---
Subscribe
Broadcasting since 1997 with over 300 episodes on iTunes!
---
Review
When you give us a positive review on iTunes you help us continue to bring you high caliber guests and attract new listeners. It's easy and takes just a minute! (Don't know how? Follow these instructions).
Thanks!
---
How Carsten Pfau got planted in Paraguay
Trees don't understand what's happening at the Fed. They just grow. And the fruit, vegetables, and nuts they produce fulfill a fundamental, permanent human need for food.
Bread-and-butter commodities like agriculture will be valuable forever … that's one reason we were so excited to chat with agricultural investor Carsten Pfau.
Carsten's family is established as real estate developers and investors in his native Germany and in South America.
He decided to shift from traditional real estate to agricultural investing for one big reason … "You can sell agricultural products word wide."
That's one reason agriculture is so great. It's less about getting the MARKET right, and more about getting the PRODUCT TYPE right.
For Carsten, the primary product is oranges. He also grows vegetables and grazes cattle.
When he stepped into the Paraguayan market with his brother Michael Pfau, Carsten quickly realized oranges were a great choice. Eighty-five percent of the oranges sold in Paraguay are imported, so there's a huge market for locally grown produce … and potential for favorable margins.
Why Paraguay? One reason is its competitive cost structure. Because it is a developing country, costs are low, but there's tremendous opportunity to innovate and bring in new technology … resulting in excellent profits.
Paraguay is great, but in order to do business there, Carsten says he had to learn the language … and the mentality. Every nation has different cultural mores, and identifying and learning them is essential to business success.
Growing from the ground up
Carsten says growing his business was an "amazing process." When he opened up his orange plantation to investors, he expected 10-15 people to join in.
Instead, he ended up with 500 investors.
Agriculture requires a scale approach … the larger you are, the more efficient you can be, and the higher your profits. That's why Carsten started syndicating.
He also says demand for oranges is growing so quickly that the biggest challenge is growing more. It's the opposite of traditional real estate … instead of recruiting buyers and renters, he can sit back and CHOOSE from all the buyers who are coming to HIM.
We asked Carsten how he figured out the science of agriculture.
Carsten told us every plant he buys for his home dies … so his oranges aren't thriving because of his green thumb!
They are thriving because he has compiled a team of the best experts in the business. His advice for investors is to "never think you know it all." Instead, admit your strengths and weaknesses and join forces with talented people.
Plant your feet in a plot of your own
Agriculture can be daunting because it requires a lot of specific knowledge. One option for investors who want to get involved but don't have the time or interest to get their hands dirty is passive investing.
"People are interested in two things," says Carsten, "owning land and getting a cut of the action."
Carsten combined these two things in his own business by offering investors the opportunity to buy the rights to their own parcel of land … and then sign a farming agreement with his management company, which plants, cares for, and harvests the trees.
This type of investment offers the best of two worlds … a land investment that appreciates over a long period of time, PLUS regular income from the produce.
Investors do have to wait about four years after their initial investment to start seeing proceeds. That's how long it takes orange trees to mature and start bearing fruit.
Parcels start at 1.2 acres. For an initial $35,000 investment, clients get payroll for the Pfau's workers, pest control, watering, and the trees themselves … and they never have to pay anything again.
Profits range from $5,000 to $12,000 per plot per year … and continue for 25 years, the span of the trees' life. That's a pretty good ROI!
Why agriculture?
"I like traditional real estate and still do it," says Carsten. But the approach is very different. Marketing, financing, and selling are all different challenges.
The upside? "Here we can sell nation- and world-wide."
"I like that I can lean back and choose when to stop," says Carsten.
And he's confident in the longevity of demand for his product. The middle class across the world is growing … and they're hungry for high-quality food and water.
Whether you're in Latin America or on the other side of the world, food is a fundamental human need. Succeeding in the food production business lies in getting the right scale.
The right way to do it is to find a pipeline of deal flow that will allow you to leverage your due diligence into MORE deals.
In many international markets, new technology and techniques allow forward-thinking investors to create massive economies of scale … allowing both syndicators and investors to get decent returns.
---
More From The Real Estate Guys™…
The Real Estate Guys™ radio show and podcast provides real estate investing news, education, training, and resources to help real estate investors succeed.
---
Love the show?  Tell the world!  When you promote the show, you help us attract more great guests for 

your

 listening pleasure!
Throughout our Profitable Niches series, the message has been clear … there's more than one way to invest in real estate. It's so much more than single-family homes and apartment buildings. And, in today's market, when some of the more traditional investments are stretched, it's a good idea to think about something new and fresh.
Agricultural investing may not have been on your radar, but that's about to change! And no, you don't have to have a green thumb to participate. We're talking with an expert guest who has blazed a trail into a market that's energizing AND tasty.
As a sweet bonus, you can support a socially sustainable program as well. Check it out!
In this episode of The Real Estate Guys™ show you'll hear from:
Your cultivating host, 

Robert Helms

His growing co-host, 

Russell Gray

Friend and farmer,

David Sewell,

Founder of International Coffee Farms
---
Listen
---
Subscribe
Broadcasting since 1997 with over 300 episodes on iTunes!
---
Review
When you give us a positive review on iTunes you help us continue to bring you high caliber guests and attract new listeners. It's easy and takes just a minute! (Don't know how? Follow these instructions).
Thanks!
---
From beans to mug or bar … picking a crop
Just like everyone needs a roof over their head, everyone has to eat. That means there's a demand for agricultural products and an opportunity for investors to do well in agriculture.
All it takes is a little education on the language of agricultural investing. In housing, it's all about markets and demands. Agriculture has the same learning curve. Once you understand the geography, the demand for products, and a little of the science behind growing, you're on your way to getting a foothold in agriculture.
But, agriculture is a wide world, so we'll narrow our focus.
Our guest, David Sewell, started in agricultural investing with one product: coffee. It has a long shelf life, doesn't perish quickly, and there's enormous demand for specialty coffee with limited supply.
Specialty, socially sustainable coffee has been David's niche since 2014. He purchases farms that are managed poorly, spends time working on the soil, understanding the climate, planting trees, and building a system that delivers product at a great return.
"Specialty coffee is a unique product that's managed by the tree," David says. "Specialty coffee is hand-picked, one cherry at a time."
One of the best things about specialty coffee is that the limited growing geography drives up demand. But it takes some time to get a farm turned around to producing. Just like any gardening project, it takes patience and skill.
Since David started his business in 2014, he has worked through plenty of challenges and developed an amazing model that is blazing a trail in agricultural investing.
And now, he's moved into a second crop.
"A good way to start the day is with a good cup of coffee and, in the evening, end it with a couple pieces of chocolate," David says.
The demand for specialty, fine-flavored cacao is rising, and the supply is even MORE limited than specialty coffee. David's cacao choice is particularly a specialty in Belize.
David took what he learned from coffee in Panama and rehabbed a few farms in Belize with the same, successful model.
With a little science, ingenuity, and care, David has capitalized on the demand for specialty products. He has 154 farmers who sell their crop exclusively to him, in his centralized processing facility.
"It's what they needed," David says. "So, we can control the cacao."
David has three farms as well as a trading company that buys and sells literal tons of beans every weekend.
They've all been trained on organic processes, and together, they use the centralized processing systems he has built to make an efficient product that is ready for market.
Socially Sustainable Investing
Conditions on a coffee farm aren't known for being great. That is different on David's farms. He takes care of his 35 farm hands, and it has paid off.
"We're proud to say that with the compensation program we're able to provide and with the love and attention we've paid them, we haven't had one turnover in 3 years," David says. "We take care of the people."
David's farms change the way workers live. They receive good rain gear, so they aren't picking cherries or tending to trees in the rain wearing a trash bag. Kids aren't allowed on the farm … they attend school.
Families live in provided housing with electricity, flushing toilets, and other amenities that we often take for granted.
And, while these benefits for employees are key to David's business, it's not all altruistic. Labor turnover is expensive, and taking care of workers keeps them from leaving.
Beyond just the living conditions, workers are sent to seminars and congresses to build up their skills so they become even more educated and grow with the company.
This dedication to his workers shows by the passion and dedication they bring to the field and to the job every day. His workforce is expert in cacao and coffee, and that drives the superior flavor … and price.
That makes investing in opportunities like David's even more exciting and sweeter for investors. Not only can you make money, but you can also make a difference.
Small-scale agricultural investing
One of the drawbacks to agricultural investing is understanding the science and process to growing, processing, and distributing a product. It takes time and experience to know a good opportunity and to succeed.
For instance, David learned early on that the biggest hurdle was the deeding process for international property. He warns that it is difficult to do on an individual basis.
But, David has found an interesting way to let people play with agricultural investing.
"We've focused on the delivery part of the investment vehicle," David says. "That's the hard part and where failure happens in many cases."
With David's business, he wanted to use his knowledge of syndication to make agricultural investing more accessible for people, regardless of their knowledge level and even for those who couldn't buy an entire farm.
David's farms are broken out into ½ acre parcels that can be bought individually or in groups. The parcel is deeded an individual investor or entity's name, and it's essentially a turnkey investment. It's managed and operated by David's team and investors not only get the returns, but also the knowledge that they're participating in a socially sustainable program.
For investors looking for a legacy investment to pass on to their kids, or to invest in a program that's socially sustainable, this is worth a serious look.
To learn more about David's coffee and cacao operation and how you can get involved, send an email to beans [at] realestateguysradio [dot] com, and we'll get you his special report on both opportunities!
And, we'd love to see you in September with David at our Secrets of Successful Syndication seminar. Here's where to sign up!
---
More From The Real Estate Guys™…
The Real Estate Guys™ radio show and podcast provides real estate investing news, education, training and resources to help real estate investors succeed.
Agricultural Land / Farmland
Money growing on trees. It's fun to imagine … but what if you really could grow money with the power of plants?
In our view, agriculture land and agricultural commodity investments are the hottest alternative real estate investment out there right now … for good reason.
Unlike other markets, agriculture is global. Think about it … besides basic housing, what is another commodity that everyone needs? Food!
Every time you step into a grocery store or a farmer's and make a purchase, you send money to agriculture land investors and farm owners.
And agricultural profits aren't just limited to edible commodities.  Think your hardwood floors … A valuable source of profits for farmers of teak and other prized woods.
So why not get in on the profits yourself?
Demand for agricultural products is consistent … and growing steadily as global populations increase.  The world population is expected to grow from 7.4 billion to 9.7 billion by 2050.  More people = more food = more money in the pockets of food producers.
And with modern technology, agricultural products can be distributed in markets across the world.  World-wide demand provides stability.
The Food and Agriculture Organization (FAO) forecasts that a 60% expansion in food production is needed by 2050. This increase in demand is occurring when 80% of arable land is already in use and current arable land degradation is occurring at a pace 100x greater than the rate of formation and recovery.
In the United States, annual returns on farmland have averaged over 11% for the past 25 years.  But agricultural investment opportunities are not limited to the United States … they are available across the world, providing you a way to extensively diversify your portfolio.
Agricultural investments can act as a buffer to market volatility. In 2008, farmland was one of the few assets that ended the year up despite the sobering market crash. One of the best assets to own during times of crisis, and especially during a period of growing inflation, is farmland.
When investigating agricultural opportunities, consider …
Global markets > local markets. When investing in a real asset like agriculture, global markets are more important than local markets. Investigate global demand for various agricultural products before checking out local specifics.
Aim for sustainability. Agriculture is often considered a steady investment … but only when crops can be sustained for generations without harming the land they grow on. You want investments that will be consistent for the long term.
Consider the land. Based on your chosen crop, consider the natural climate, soil, and weather conditions that will be most conducive to profitability.
Take a look at local factors. Although agriculture meets a global demand, investors need to consider local factors such as labor supply, land ownership rights, and tax climate.
Sound like a lot to figure out?  As with any investment, it's essential investors build a team of experts to manage and grow their investment.
Finding the right farmers and on-site management team is a crucial piece of a successful agricultural investing … and why syndicated investments can be a great option.  Economies of scale attract quality farming teams and create greater returns.  Passive investors buy a parcel of land without having to worry about hands-on, day-to-day operations.
Agricultural investments can be a great addition to your investment portfolio.  Just be sure to plan how your chosen commodity fits into your portfolio.  Some crops, like hardwood trees, are a great legacy investment, while other crops can provide more immediate cash flow.
Investing in agriculture can mean wildly different things … from coffee and cacao beans, to teak trees, to coconuts.
Below is a list of helpful resources.  Do your homework … and then considering giving this "green" investment a shot!
Radio Shows
Reports & Articles
Market Field Trips & Property Tours
Boots-on-the-Ground Teams:
Notable News
Real estate isn't just about selling, buying, and renting houses.  Nor is it limited to one part of the world.  In the world of real estate, there's lots of room for creative investing.
When you think about it, real estate property IS the world … meaning it's is MUCH more than man-made houses.
It can be agriculture too… investing in land that produces crops.
With finite resources, agriculture creates a unique opportunity for investors looking to diversify their investments.
In our latest show, we help you consider the possibilities of coconuts.
With a skyrocketing demand worldwide for things like beauty products, health supplies, and cooking alternative, coconuts offer huge potential for cash flow both in the short- and long-term. (Not to mention the Piña Coladas!)
In our latest show you will hear from:
Your internationally investing show host, Robert Helms
His coco-nutty co-host, Russell Gray
CEO of Precious Timber and real estate investor, Alex Wilson
---
Listen
---
Subscribe
Broadcasting since 1997 with over 300 episodes on iTunes!
---
Review
When you give us a positive review on iTunes you help us continue to bring you high caliber guests and attract new listeners. It's easy and takes just a minute! (Don't know how? Follow these instructions).
Thanks!
---
Agriculture adventuring: learn your niche
As you consider where and what agricultural opportunities to invest in, remember every investing avenue comes with a learning curve.
There's no one-size-fits-all in investing. For example, mobile home investments differ from medical buildings.
Agricultural investing certainly has some educational hurdles. To invest wisely, you need to understand aspects of quality soil, irrigation, weather, growth, crops, science, and much more.
Sheesh! That sounds overwhelming, doesn't it?
Instead of becoming a farming expert yourself, the key to agriculture investing success is to find the RIGHT partners who already have talent and a team.
Like syndicating for a big real estate investment with business partners … the same concept can apply to agriculture. Why not syndicate it?
Farming … where is the money?
In the United States, as populations grew, farming land was acquired. Not having access to land didn't mean farmers' crops decreased in demand. It merely meant they needed to find another place to grow them.
With farming you have to consider where the money is. Chances are there isn't any farmland available in your backyard.
When investing in agriculture, consider where crops grow best. What is the demand around the world for various produce?
Your agriculture investing doesn't need to be based on your local economy … instead, look at global demands for the right commodity. Where is that crop grown?
Expand your portfolio through … coconuts?
Timber expert, Alex Wilson has been on our show before. This time he shares his expertise on … COCONUTS.
Over the last 15 to 20 years Alex has watched this sturdy product go from "virtually a niche product" to "a crazy commodity."
Several years ago, Alex received a call from an exporter looking for coconuts … lots and lots of coconuts.
He wanted a container of coconuts every week!
Intrigued with this man's interest in coconuts, Alex asked a simple question: "What in the world would you do with that many coconuts every week?"
Coconuts are used as biofuels, filtration of water, pet food, beauty products, and so much more. In fact, there are HUNDREDS of applications for coconuts.
Alex noted, "The one product that really catapulted coconuts in mainstream media is coconut water."
In fact, according to Coconut water today is a multibillion-dollar company. News sources say coconut water is the latest "battle ground" between Pepsi and Coca-Cola.
Coconuts: a Central American success
Looking to diversify his investments, Alex decided to start growing coconuts in Nicaragua.
A novice to the trade, Alex made a conscious decision he wouldn't plant commercially until he found an expert.
Fortunately he found a team of experts … a family farm business with 20 years of experience.
The farm wasn't active at the time, but the oldest son of the family was the only certified coconut seed pollinator in all of Central America.
Partnered with this Nicaraguan native family, Alex is rapidly expanding the company and is now in the process of planting 10,000 acres of coconut trees.
The ultimate cash flow crop
Unlike timber or other tree tenants, coconuts come back every year and they grow quickly! What does that mean for investors? A continuous stream of cash flow.
That's not even the best part … coconut investing is relatively low risk.
Unlike other agricultural investments, the coconut is VERY strong and durable. (Have you ever tried to crack one?)
Even more, each tree will produce coconuts for 60 years! Alex asserts, "I look at the coconut as my rental property. I actually look at it now, to be honest with you, as an agricultural annuity."
Global diversification
Agricultural investing isn't your run of-the-mill investment … it is very unique.
It broadens your investment portfolio in both real estate type, but also geography.
If you only own real estate in one country, you may want to think about expanding your investments globally.
So just how does an individual go about investing in this global commodity?
With Alex and Precious Timber … it is SIMPLE. "We have a fee simple, deeded approach … inside of our registered plantations, we subdivide parcels and then individually deed those parcels to the clients."
Alex also puts together a registered SCC fund with three components … coconuts, coffee, and timber.
This blended approach allows you to earn early income with the coffee, additional income from the coconuts, and the "lottery returns" from the timber.
The typical tree investor
Although tree investing is a great opportunity … it isn't a great fit for everyone. Alex considers a couple questions when dealing with potential investors:
"What are you trying to accomplish financially?"
"When would you like to accomplish it?"
The next step in the process is education.
"If you are going to learn about this to the degree where you can make an intelligent, informed investment decision, let me help you with it, Alex says. "I'm not going to sell you on it."
In the search for investors, Alex looks for individuals who are PATIENT.
"A lot of investors don't have patience. They want to be able to quickly get out of stuff when things go wrong. This isn't easy to get out of."
What are the red flags?
When investing in farmland, Alex advises to make sure you know who owns the land … so look at the deed.
From there you will want to see what experience they have. Take a look at their farm … are they actually growing things?
Ask the locals and gather information on their reputation. How does the community regard them? Are they accredited investors?
Doing these essential steps can help get your agricultural investing started right.
How do YOU invest?
Once the right client is identified … let the investing begin!
Alex's minimum investment is $100,000 … a two-unit minimum of planted coconuts, $50,000 per unit.
However the hype in coconut products has the average investor spending around $250,000.
Once you invest? What is next? Really … not much!
The purchase comes in a package including registration, labor costs, and ongoing crop care. After that all you have to do is come down and take a photo to capture the progress.
Consider coconut
With a world of finite resources, agricultural investing is a great opportunity to fill the gap.
The coconut has an impressive amount of uses (more than 100) and its durability to ship around the world is outstanding.
The legacy left with this long-term investment not only provides cash flow … but also can be incorporated into estate planning.
Unlike apartment buildings that lose value and wear over time … agriculture keeps growing.
Want to leave an endowment? Consider the coconut.
Until next week … make some equity happen.
---
 More From The Real Estate Guys™…
The Real Estate Guys™ radio show and podcast provides real estate investing news, education, training and resources to help real estate investors succeed.
Teak Hardwoods – Rachel Jensen
What's the word on wood?  There are plenty of reasons to chip in as an investor …
As a renewable resource, wood has been used for thousands of years … and demand doesn't seem to be letting up!
So, why teak?  The prized timber harvested from teak trees is popular in Asia, Scandinavian countries, and the boat building industry.
The need for this wood is SO GREAT that teak trees are being harvested at a rate 8-12 times the rate of replanting.
That means teak prices, which rose dramatically over the last 20 years are expected to KEEP ON RISING … which is great news for investors!
Like any investment niche, it's a good idea to do your homework.  There's an open invitation with our friends at Teak Hardwoods to tour their plantation in Panama.
Learn more about what investing in this cherished timber could mean for you!  Simply fill out the form below to get in touch with the team at Teak Hardwoods today …
The Peini Cacao Plantation Tour
Dates Coming Soon!
To be sure YOU are among the FIRST to know when the next tour is scheduled, join the Advance Notice List >>

Come spend a few fun-filled and educational days in the tropics getting to know the team at The Peini Cacao Plantation!
Find out what it takes to produce fine flavor/organic cacao …  And convert it to CASH FLOW!
Learn about the whole chocolate process from "seed to bean to bar" and see if profiting from this $98 billion industry is for YOU!  Discover how you can own a parcel in a cacao plantation.
This is your chance to do your own "kickin' the dirt" due diligence.
Dates Coming Soon!
To be sure YOU are among the FIRST to know when the next tour is scheduled, join the Advance Notice List >>

As well as being a great opportunity for you to check out a unique investment opportunity, you can also combine your trip to take advantage of all the wonderful activities Belize has to offer.
It's not by accident that this island was voted the #1 island tourist destination in the world 2 years running!
Explore the beautiful tropical island of Belize

Meet the Peini Cacao Plantation team!

Enjoy the delights of the world's favorite treat … CHOCOLATE!

Educate yourself about the agricultural market, farmland and the cacao industry

And see if owning a parcel in your very own fine flavor/organic cacao farm is right for YOU!
Dates Coming Soon!
To be sure YOU are among the FIRST to know when the next tour is scheduled, join the Advance Notice List >>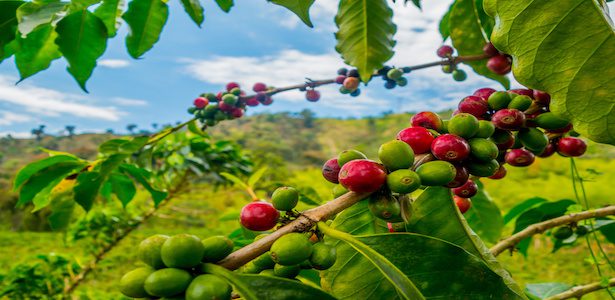 Start your day with a cup of jo today? Yeah, we thought so.
We're java-jazzed to share our latest interview with you. We spoke with David Sewell of International Coffee Farms about a unique real estate investment opportunity.
David and his team make it possible for anyone to become an agriculture investor. They produce specialty coffee beans in Panama, yielding both reliable crops and profits for savvy investors.
Yes, investing in offshore coffee farms is a way to perk up your portfolio and caffeinate your cashflow.
Tune into our latest java-driven edition of The Real Estate Guys™ radio show with personalities:
Your green-thumb host, Robert Helms
His greenie co-host, Russell Gray
International Coffee Farms Founder, David Sewell
---
Listen
---
Subscribe
Broadcasting since 1997 with over 300 episodes on iTunes!
Review
When you give us a positive review on iTunes you help us continue to bring you high caliber guests and attract new listeners. It's easy and takes just a minute! (Don't know how? Follow these instructions.)  Thanks!
---
Why invest in coffee farms?
One way to diversify your portfolio and is investing in harvest-producing land, like coffee farms.
Think about it.
When you own the LAND the coffee beans grow on, the tenants are your trees (in a manner of speaking) and the coffee farmers are your property managers.  So the coffee farmers deal with the trees.
Wouldn't you like to invest in something many people consume every day?
Millions of people DRINK coffee every day, which means they BUY coffee regularly.
Coffee is an interesting commodity because people are only drinking MORE of it over time. It's a booming industry.
What sets International Coffee Farms apart?
"God provides the coffee cherry. The cherry turns red on its own. It's what you do with it from there," said David.
David and his team at International Coffee Farms have developed a premium process for their specialty coffee. This includes everything from how it's picked, harvested, and profiled. "The process is key," said David, "and all our cherries are picked one by one and the trees managed individually."
International Coffee Farms buys underperforming, commercial coffee farms. In the company's first year and a half of operations they have acquired six coffee farms in Panama, totaling 34 hectares (85 acres) with plans to acquire another 50 hectares in 2016.
"We turn them around into specialty coffee farms in three years," said David. "It's takes a bit of art with the people, science with the agriculture, and capital to make it work."
Also, David treats his workers well, paying them more than other farmers, and offering them bonuses.
"We take a 20% slice of the revenue and use it for our workers," said David. "It's not purely altruistic, although it does do good. We do it for efficiency and because happy farmers equal happy coffee."
International Coffee Farms invests that money in running water, showers, better working cloths, and overall better conditions, enhancing the quality of life for the coffee farmers.
Why Panama?
Panama is a well-proven, traditional source of high-quality coffee at high altitudes. In fact, many coffee buyers come to Panama to bid on the most premium types, which can go for $15-$35 a pound.
Panama is known for having a climate perfect for coffee farming, with no temperatures or hurricanes.
Also, Panama residents include many, many coffee farming harvesters who've been harvesting coffee all their lives – they are the world's experts with coffee trees.
Turn-key ownership for investors
"We take a coffee farm, make it more efficient, and create an opportunity for investors," said David.
We've been encouraging investments in real assets for a long time. Those interested in creating a future with asset protection should at least consider it.
The nice thing about owning a piece of producing land with a turn-key provider is YOU don't have to manage it, pick it, or learn the secrets.
You get to sit back and rely on the company's expertise to harvest it.
They subdivide into half-acre parcels for those who want to own a producing well-managed coffee farm.
Where you own your acre of the farm is irrelevant. All the income and expenses are divided among the number of owners.
Invest off-shore, reap the rewards
The minute you get a piece of land in another country, you are an international investor.
International Coffee Farms has a low entry point for investors: It's an $18,000 investment for a half-acre, and over a 20-year period the average annual ROI is 12.5%.
Protecting your assets through diversification and off-shore investments is state of mind. It can feel scary, until you educate yourself, set the goal, and give it a try!
Then again, it's everything like that?
Investing in these coffee farms allows you a chance to cross those mental hurdles, and you'll have a legacy investment you can own forever and leave to your family.
If you're interested in investing in this incredible opportunity, reach out to us at coffee (at) realestateguysradio (dot com). 
---
More From The Real Estate Guys™…
The Real Estate Guys™ radio show and podcast provides real estate investing news, education, training and resources to help real estate investors succeed.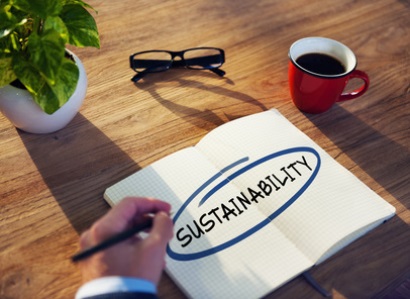 When it comes to cash flow from real estate, we LOVE "sustainable".  There's nothing worse than vacancy and turnover to ruin your income stream.
Of course, your income comes from tenants.  And if the cost of living (food, gas, healthcare) is going up faster than their wages, it puts pressure on your tenants' ability to pay rent.
If it goes on too long, it becomes unsustainable…and that's bad…for both your tenant and for you.
Happily, there's usually a solution to most of our investing dilemmas.
What if your tenants actually benefited from inflation?  And once planted, tended to stay in place for a very long time?
That's the topic of this episode of The Real Estate Guys™ radio show.
Serving up a hot cup of conversation this week:
Your connoisseur of conversation, host Robert Helms
His peon of palaver, co-host Russell Gray
International entrepreneur and investor, special guest David Sewell
Investing 101 says if you buy what everyone else is buying when they are buying it, you're going to pay more…which potentially lessens your returns.
It doesn't mean you can't make money.  And the opportunity window isn't an on/off switch.  There are shades of grey.
As you may recall, demand for real estate slowed, then temporarily died as we entered the Great Recession.
As we've come out of the Great Recession, demand for real estate has gradually grown.  And with that growth, it's been harder (not impossible) to find the same quantity and quality of deals.
Turnkey operators we talk to tell us their margins are shrinking and it takes more offers to land a property.  Simply stated, it's more competitive.
Of course, right now it's still worth doing in many markets…especially where you have properties available at or below replacement costs, relative affordability, low interest rates, and great property management.
With all that said, another tenet of investing is to look for value before others see it.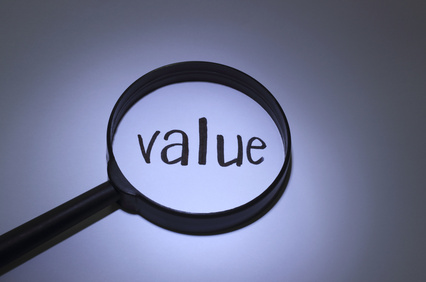 When the real estate market was crashing in 2008-10, our friend and Summit at Sea faculty member Ken McElroy (Robert Kiyosaki's Rich Dad Real Estate Advisor) was on a shopping spree.
During that window of opportunity, he acquired over $300 million of under-performing apartment buildings.  He didn't have a lot of competition, so the price was right.  And he had the capital and operational savvy to immediately improve financial performance.
So Ken and his investors did very well by buying undervalued assets before they were popular.
If course, now in 2014, apartment cap rates (operating cash flow in purchase price) are lower because apartments become popular and more investors started competing for them…driving prices up.
It's a simple concept, but it still amazes us how many people like to wait to buy at the top…all the while ignoring alternative markets and product types that haven't yet attracted mainstream interest.
That's a big introduction to tee up our conversation with David Sewell.
David is a Canadian native, who has been living in Latin America for the last 25 years.  A former Canadian naval officer, David has been around enough of the world to recognize opportunity when he sees it.
In this case, he's discovered an income producing real estate asset class that's under-performing.   And just like Ken McElroy, he's found that by adding capital and operational savvy, there's money to be made.
Except we're not talking about residential apartments.  We're talking offshore coffee farms.
We find the premise…stimulating.
And after meeting David a few years back at a conference, we've been staying in touch.  We've been fascinated by farmland investing and how it fits into a real asset investing strategy.
David's business model is simple: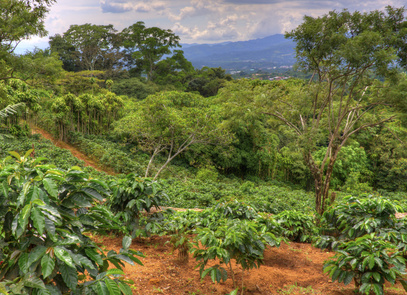 He and his team find and acquire locally owned coffee farms in places renowned for ideal coffee growing conditions.  They subdivide the farmland and sell it off to investors.
A substantial portion of the sales proceeds are used to upgrade the operations and convert the farm from producing lower value commercial coffee to high premium "specialty" coffee.
The idea is to reduce operating expenses, increase volume of production and raise the price per pound of coffee.  When you put that all in the pot and brew it, you get a tasty cash on cash return…without leverage.
Nice.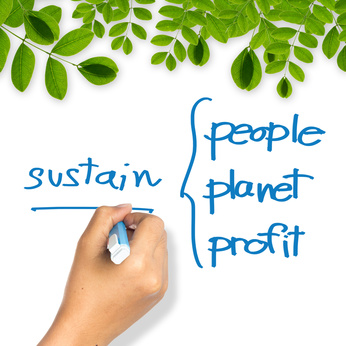 To make it even better, there are some distinct tax and asset protection advantages to owning income producing assets offshore.
And to top it all off, there's a nice social benefit.
When the farm operations rehab is done, the original farm operator makes more money, has better working conditions, enjoys more stability, receives employment benefits and ends up with better skills.
So it's not just the farm being fixed up… and the profit for the investors is more than just money.
Listen Now:
Want more? Sign up for The Real Estate Guys™ free newsletter!
Don't miss an episode of The Real Estate Guys™ radio show!  Subscribe to the free podcast!
Stay connected with The Real Estate Guys™ on Facebook!
The Real Estate Guys™ radio show and podcast provides real estate investing news, education, training and resources that help real estate investors succeed.