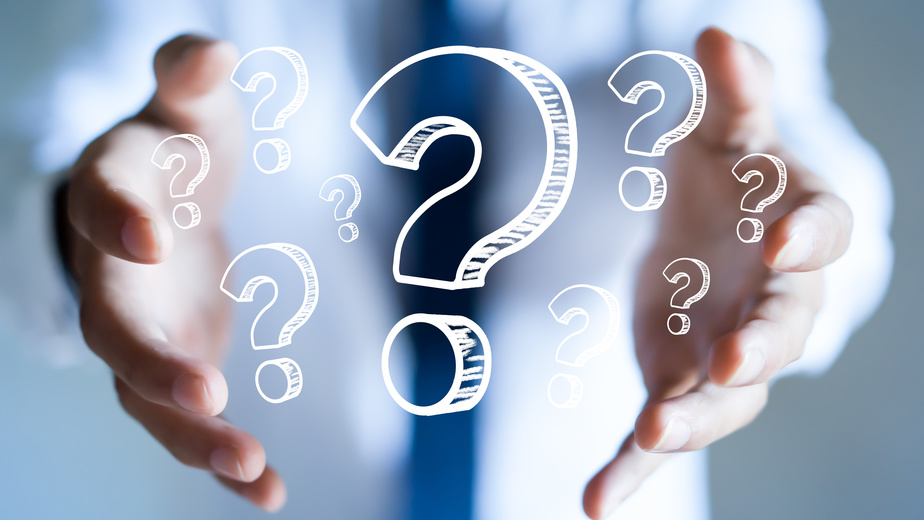 You've got questions. We've got answers. 
That's right. It's time for another segment of Ask The Guys … when we talk about trends, challenges, and investment opportunities. 
This time we're tackling listener questions about syndicating single-family homes when to make the move to multi-family properties, the rising role of gold in the economy … and more!
Remember … we aren't tax advisors or legal professionals. 
We give ideas and information … NOT advice. 
 In this episode of The Real Estate Guys™ show, hear from:
Your answer-filled host,

Robert Helms

His questionable co-host,

Russell Gray 
---
Listen
---
Subscribe
Broadcasting since 1997 with over 300 episodes on iTunes!
---
Review
When you give us a positive review on iTunes you help us continue to bring you high caliber guests and attract new listeners. It's easy and takes just a minute! (Don't know how? Follow these instructions).
Thanks!
---
What makes a good investment
Our first question comes from William in Maryville, Tennessee.
William recently purchased a single-family residence. He wants to know what the average difference should be between monthly rent and expenses to make it a good investment. 
The answer varies depending on your personal investment philosophy … but we can give a general idea based on what we see from other listeners. 
We start with what we call the gross rent multiplier … also known as the 1% rule. 
The idea is to look at whether or not a property can take in a gross rent 1% of its purchase price. 
So, if you purchase a house for $200,000, a house would need to take in $2,000 a month as its base rent. 
And this number doesn't consider your operating costs. 
If your property isn't bringing in 1%, you're going to be tighter on cash flow. Making a little more than 1% is always better. 
But remember … cash flow is certainly important. But there are plenty of other ways to get money out of your investment. 
The big picture is that in single-family rental homes that the tenant pays down or pays off the mortgage. Over time, income goes up. 
You're creating a portfolio of property that increases its asset value, and cash flow increases too. 
Even in the best-case scenario, single-family homes are making a couple hundred dollars a month. That's why so many investors start in single-family and then move into bigger asset classes.
Going bigger and growing older
And that's just what Lou in McKinleyville, California, wants to talk about … moving into those bigger asset classes. 
Lou is 56 years old, and he owns six multifamily property units. He wants to know if … at his age … it makes sense to purchase more. 
Age does play into your investment horizon. What you really have to think about is … what do you want your investment to do for you?
At age 56, we think Lou still has a lot of time left. 
Continue building your investment portfolio. Play into your personal investment philosophy. And when you're ready to retire and are relatively comfortable, it's ok to call it quits. 
There's no need to do more if you feel like you're done. Until then, keep up the good work!
The smaller side of syndication
Let's talk a bit about syndication. Greg in Auckland, New Zealand, wants to know if you can use syndication to raise capital for deals in single-family homes. 
Syndication is simply aggregating capital to do a deal. It doesn't have to be a bigger deal. 
Instead, think of syndication as the way to go bigger … faster. 
So, the short answer is … yes. You can absolutely syndicate a single-family home. 
But there is a threshold that makes sense for syndicators because there are some costs associated with doing the deal … especially on the legal side. 
A tiny deal may not make sense for syndication, because you're going to burden the deal with a lot of costs. 
What you probably want to do is think about building a portfolio. Instead of just syndicating a single property … go buy a collection of them!
And don't forget that syndication doesn't only mean syndicating capital. You can also syndicate credit.
Remember, there's not much point in syndicating if you want to play small. The whole goal of syndication is to go big. 
All the things that go into syndication get amortized over the size of the portfolio … so from a cost perspective, building a bigger portfolio is the way to go. 
The value of gold
Karen from Lehua, Hawaii, wants to know what we think the coming financial meltdown in the U.S. will look like … and why gold won't lose its value when it happens. 
The reality is that the longer we go in a cycle, the closer we are to a downturn. 
Nobody really knows what this downturn will look like. It all depends on what the critical factor is that turns the economy down. 
The one thing we know for sure is that the concern for American right now should be making a bigger allocation toward gold. 
If you follow the news, you know that central banks recently bought more gold than any time since Nixon took the country off the gold standard and collapsed the dollar. 
That's an indication that people are beginning to lose confidence in the dollar … and when people lose confidence in currency, we see inflation. 
So, in the short term, you're going to need supplies … things you can barter with until a new medium of exchange is introduced. 
But, in the long term, you'll need something that is universally accepted as currency. 
Why is gold valuable? Because the banks are stocking up on it. There's always going to be a market for gold. 
More Ask The Guys
Listen to the full episode for more questions and answers. 
Have a real estate investing question? Let us know! Your question could be featured in our next Ask The Guys episode. 
---
More From The Real Estate Guys™…
The Real Estate Guys™ radio show and podcast provides real estate investing news, education, training, and resources to help real estate investors succeed.
---
Love the show?  Tell the world!  When you promote the show, you help us attract more great guests for 

your

 listening pleasure!
Ten amazing days … over 200 people … studying, sharing, learning, growing, and partying … that's the Investor Summit at Sea!
For 17 years, the Summit at Sea has been the highlight of our year … and we're excited to share a piece of it with YOU.
We've gathered some of real estate's most successful investors, entrepreneurs, niche experts, and thought leaders to share their insights and key takeaways from the 2019 Summit.
Listen in and learn what these pros discovered … and how it could help you make smarter investment decisions.
In this episode of The Real Estate Guys™ show, hear from:
Your sailing host,

Robert Helms

His flailing co-host,

Russell Gray

Author and seasteading expert,

Joe Quirk

Rich Dad, Poor Dad

best-selling author,

Robert Kiyosaki

The Apartment King,

Brad Sumrok

Marketing mastermind,

Kyle Wilson

The Godfather of Real Estate,

Bob Helms
And SO MANY MORE!
---
Listen
---
Subscribe
Broadcasting since 1997 with over 300 episodes on iTunes!
---
Review
When you give us a positive review on iTunes you help us continue to bring you high caliber guests and attract new listeners. It's easy and takes just a minute! (Don't know how? Follow these instructions).
Thanks!
---
This is the Investor Summit at Sea
The annual Investor Summit at Sea is always a highlight of our year.
It's a concentrated amount of time with some of real estate's smartest people … all from different walks of life, different perspectives, and even different countries.
Every year, we learn to ask better questions … clarify our thinking … and do things differently.
Opportunities like the Summit at Sea are rare. In a short time frame, investors become friends, work out problems, and do some business.
We'd love EVERY one of our listeners to join us on the high seas … but we'd need a bigger boat!
So, we've brought together some of our fabulous faculty members to share their insights and key takeaways from the 2019 Summit at Sea.
A first glimpse at seasteading
Joe Quirk was a last minute addition to our faculty this year … and we're so glad he came.
Joe's real estate niche is seasteading … that's right … homesteading the high seas.
It's a novel idea. Joe says that … considering nearly half the world's surface is unclaimed by any existing nation state … the technology is at hand to create startup countries on the ocean.
"It's sort of a Silicon Valley sensibility brought to the problem of governance," Joe says.
Instead of trying to change things from the inside, you create startups and do things better.
The first seastead has been floating off the coast of Thailand since early 2019 … and living there costs less than the average American home.
Joe and his team are ready to scale up … and scale up quickly. But he needs partners with real estate smarts to make it happen.
"We have marine engineers, economists, scientists, and medical experts. We have almost everyone we need, but we don't have people that know how to structure and sell these things," Joe says.
We view seasteading as a fascinating new frontier in real estate … and we'll have more with Joe in the coming weeks.
Look at deals through a new lens
It's Robert Kiyosaki's sixth Summit at Sea … and we couldn't be happier to welcome him back.
"I come to learn as well as to teach," Robert says. "The Summit at Sea is basically immersion learning for real estate."
Our port excursion this year was Grand Cayman. This area has undergone an interesting transition over the last few years.
Typically, people think of Grand Cayman as the place where rich people want to hide their money … but it is so much more!
Robert says he learned that how you look at a deal can really change the opportunities you see.
In the case of Grand Cayman, Robert had always looked at the market from the point of view of an investor … but he learned that sometimes it pays to try looking at a market from a developer's point of view instead.
Through this lens, he could see that Grand Cayman is becoming a target for families. As the economic gap between rich and poor widens on other islands … crime rates are rising.
But Grand Cayman has the lowest crime rate in the Caribbean.
That fact coupled with high standards of living make it attractive to a new housing demographic … not just people looking for a tax shelter.
"There's a deal of a lifetime every minute if you can see it," Robert says.
Expand your team, increase your success
The Apartment King, Brad Sumrok, joins us for his third Summit at Sea.
Brad has made apartments his bread and butter … but that doesn't mean he is done learning and growing.
"I keep expanding my team every time I'm here," Brad says.
There's no better way to grow your team than by spending a week and a half on a ship with 200 other people who specialize in a variety of asset classes.
So much of investment success is leveraging other people's experience.
Last year, Brad says he connected with our good friend CPA Tom Wheelwright … and this year Tom saved Brad seven figures in taxes!
That's a take away Brad took directly to the bank … and by surrounding yourself with smart people, you can do the same.
Master your marketing one step at a time
We've known Kyle Wilson for many years. He is a familiar face on the Summit at Sea … and always has great ideas for how to better market your real estate business.
"So many people are in the real estate business. They're good at real estate. They're good at finding markets and putting together teams, but not always solid in their marketing position," Kyle says.
It's easy to overcomplicate marketing. At the end of the day, marketing is simply connecting the dots for your customers.
Kyle says the key for real estate investors is to act in a strategic way. Don't just throw a bunch of stuff at the wall and hope it sticks.
And remember that so much of real estate investing is built on relationships. Never let what seems like a good tactic get in the way of a good relationship.
Kyle is leaving the Summit with a list of ideas and action items … but cautions investors to take things one step at a time.
"You can't do it all. Pick the one thing that's screaming at you that will make the biggest difference and start there," Kyle says.
A wealth of amazing opportunities
If anyone understands the benefits of an opportunity like the Investor Summit at Sea, it's the Godfather of Real Estate himself … Bob Helms!
We've been hosting these cruise ship conferences for 17 years … and Bob has been with us every time.
With 40 years of real estate experience, Bob has seen amazing changes in the way investors make money and grow their opportunities.
"As I look at the group that is here with us today and the diversity of things they are involved in, I can't help but have a big grin on my face," Bob says. "The opportunities out there are amazing."
Bob says his advice to investors is to educate themselves on different locations and asset classes. Find the niche that is right for you … and start building a winning team!
Get on the advance notice list for next year's Summit at Sea by visiting our website … and listen in to the full episode to hear from even more experts and ideas from our week on the waves.
---
More From The Real Estate Guys™…
The Real Estate Guys™ radio show and podcast provides real estate investing news, education, training, and resources to help real estate investors succeed.
---
Love the show?  Tell the world!  When you promote the show, you help us attract more great guests for 

your

 listening pleasure!
Why Apartments Now
When it comes to investing in apartments, there's no time like the present! Learn how to earn more and pay less from apartment king, Brad Sumrok.

There's a reason we call Brad Sumrok the apartment king.  Over the last 16 years, Brad has owned over 4,000 apartments in seven different states!
He was named the Independent Rental Owner of the Year in 2012 from the prestigious National Apartment Association, and he has made MILLIONS by investing in apartments.
Brad believes investing in apartments is the best way to become financially independent … and he's on a mission to share his most valuable lessons with you.
Watch his video presentation to learn…
Why apartments are a smart investment RIGHT NOW

Proven principles for apartment investing

How to use depreciation to save money

And more!
Follow in Brad's footsteps to get out of the corporate rat race and earn some serious cheese.
Simply fill out the form below to access Brad's presentation … Why Apartments Now
2019 Apartment Market Forecast
Predict what U.S. Apartment Markets will look like in 2019 … Then position yourself for success!
Brad is a successful investor in his own right and the teacher of the popular Rat Race 2 Retirement program, a course that helps investors build wealth through apartment investing.  
In this webinar, Brad brings his characteristic optimism and extensive experience and knowledge to the topic of apartment investing.  His webinar shares:  
How you can leverage others' time, money, and experience to create wealth

 

Program results for Sumrok students in 2018 (they're impressive)

 

A recipe for double-digit returns … consistently for 16 years
Brad's formula for what makes a good market

 

And, the piece de resistance … Brad's 2019 Apartment Market Forecast 

 
Interested in what 2019 holds?  Simply fill out the form below to listen in for how the state of the U.S. economy will influence apartment markets in 2019 … and which markets are best for investors …
Let's take off our blue, red, and orange team colors … hold hands … and take a real-world look at trade tariffs in action.
Most nose-to-the-grindstone real estate investors may not pay attention to, or understand, trade tariffs … or how they could affect real estate investors.
But, like many things we obsess about after 2008, tariffs might mean more to your real estate investing than you realize.
Consider this headline from National Real Estate Investor Online …
Construction Costs Spike for Multifamily Projects 
It's short and you should read it, but here are some quick highlights …
The cost of construction is rising for apartment developers and contractors … including materials, labor, and leasing.
Lumber prices are "out of control" having "increased substantially" … with March prices up 25 percent over January and February.  Yikes.
"The U.S. has added trade tariffs to Canadian lumber of over 20 percent over the last year" and "government policy is also pushing up the price of steel". 
"Prices of construction materials are outpacing consumer inflation by a factor of two". 
"Contractors have been forced to offer higher wages to attract more workers." 
"… apartment projects are becoming more expensive to build … 'You can only pass so much of that on to consumer,' says … the National Home Builders Association." 
"The number of job openings in the construction industry rose to record-breaking or near-record-breaking levels in each of the last five months of 2017 …" 
"The number of people employed in the construction industry rose … more than twice the growth compared to … overall non-farm payroll."
Okay, so there's the foundation.  Now let's unpack it …
First, a boom in apartment building has caused a glut in some markets leading to rent concessions.
If increasing leasing expenses, construction loan interest; materials, and labor costs are all increasing … builders will need to either raise rents or stop building.
Both can be good for nearby owners of existing inventory over the long term.
But in the short term, be attentive to property maintenance and customer service … or you might lose some tenants to those short-term concessions.
But beyond the impact on builders, what about the impact of tariffs on markets, labor, and industries?
If tariffs successfully reset the pricing of commodities like lumber, steel, copper and concrete, there are many potential ramifications.
The motivation behind tariffs is to wean domestic buyers off cheaper foreign goods … and make it more profitable to produce those goods domestically.
The goal is to create domestic jobs in lumber, steel, and mining.
In other words, if Chinese steel or Canadian lumber become more expensive, it could pull up domestic prices to where it's profitable for businesses to expand domestic production … and hire more workers.
This could mean job growth and subsequent housing demand in those markets which produce these items.
So we're watching this whole tariff tussle carefully for clues about which geographic markets might end up catching a boom … just like the energy industry markets did after 2008.
But rising commodity prices can creep into consumer goods too … making MANY things more expensive.
And if prices rise faster than wages, people will actually be poorer in terms of purchasing power … which puts downward pressure on prices … including rents.
Squeezed far enough by rising costs of living … people will move to more affordable housing … and even to more affordable areas.
So again, this is something to pay attention to.  In spite of the current economic "good times" … we're still fans of the more affordable markets and properties.
Lastly, we've learned to be cautious about construction driven employment and wage booms.  We think it's dangerous to invest long-term based on a short-term boom.
Think about it … construction is about building something.  But after it's built, the work is done.  Then what do those workers do?
Unless there's perpetual building, workers need to change industries or move to where there's more building going on.
So it's good to remember that housing is a reflection of economic growth, not a driver of it. Housing is built for and occupied by people who work at something else.
In other words, you don't want to be buying apartments to house people who are building apartments … or anything else that will be "done" at some point.
Whereas a business is a "going concern" and generates on-going revenue, sustainable jobs, and a long-term pool of tenants.
So even if you're a residential investor, pay attention to commercial, industrial, warehouse, and office in terms of construction, absorption, and occupancy.
These are leading indicators of where residential property demand might increase.  Because when businesses are expanding in an area, it's a pretty safe bet residential will too.
Until next time … good investing!
---
More From The Real Estate Guys™…
The Real Estate Guys™ radio show and podcast provides real estate investing news, education, training, and resources to help real estate investors succeed.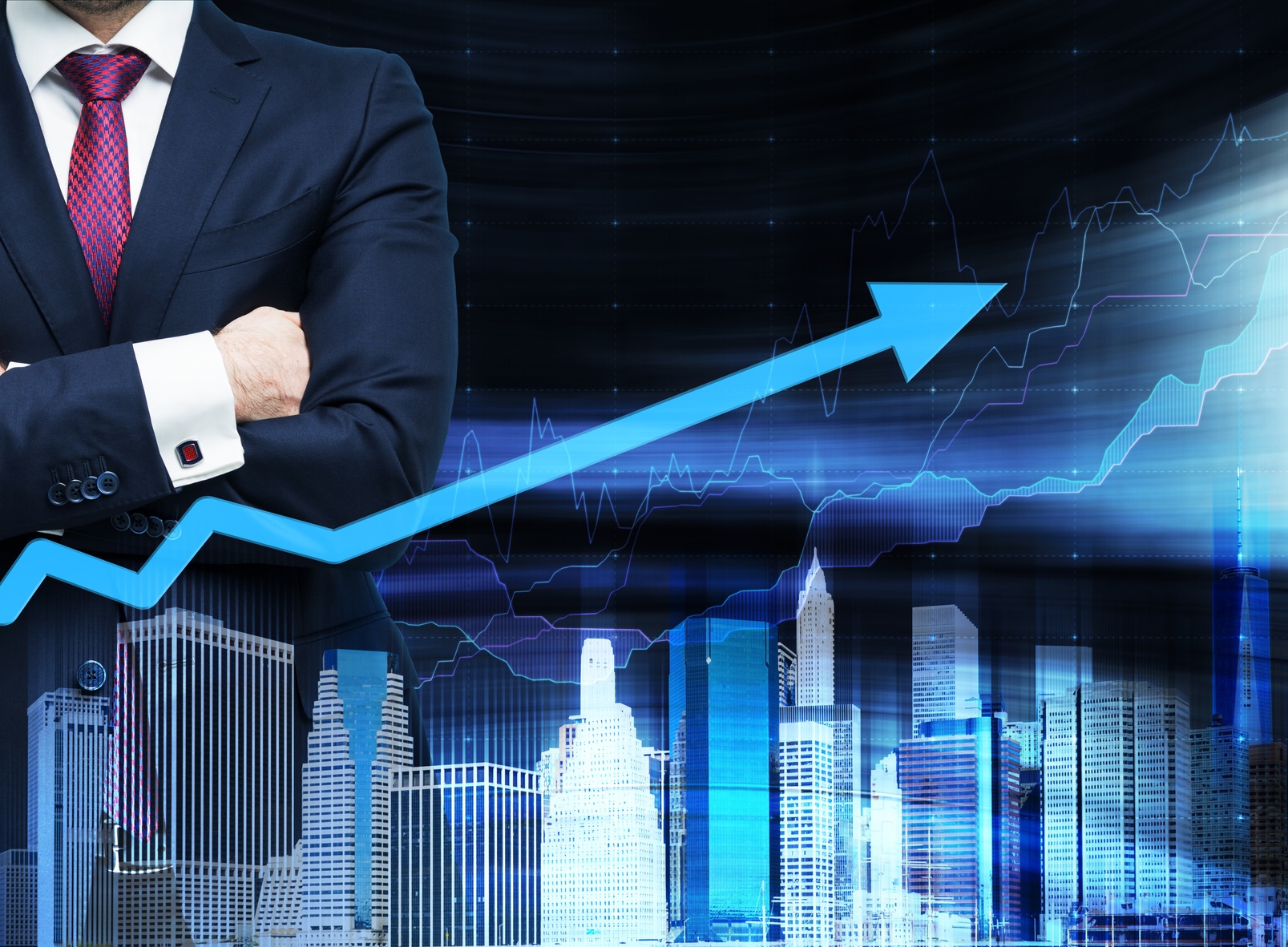 Are you prepared to hit a peak in your investing cycle?
Whether you're an old hand at investing or a beginner, you're probably wondering what to expect in a changing political and social environment and how you can optimize market cycles to work for YOU.
On our latest show, we interview successful multi-family investor and Rich Dad advisor, Ken McElroy.
Ken currently owns over 10,000 units and provides safe, affordable housing for thousands of people.
We picked Ken's brain so we could get YOU his best advice on managing multi-family rental units and figuring out what tenants want.
We also chat about what's changing in real estate, how to get started as a new investor, and what to do when you're at your peak.
In this edition of The Real Estate Guys™ show you'll hear from:
Your peak pontificating host, 

Robert Helms

His past his peak co-host, 

Russell Gray

Award-winning multi-family investor and Rich Dad advisor,

Ken McElroy
---
Listen
---
Subscribe
Broadcasting since 1997 with over 300 episodes on iTunes!
Review
When you give us a positive review on iTunes you help us continue to bring you high caliber guests and attract new listeners. It's easy and takes just a minute! (Don't know how? Follow these instructions.)  Thanks!
---
Your cycle as an investor
One person can look at the metrics and notice that unemployment's down, the stock market's up, and wages are trending higher. That person might think the market's ticking up.
A different person can look at the same metrics and note that home ownership is down and inflation is up. They will conclude that the market's trending down.
There are so many different metrics to measure market cycles.
Here's the secret: there's more than one cycle.
Rent prices can be up while occupancy is low. When home ownership trends upward, landlords will have fewer tenants.
The most important cycle is YOUR cycle as an investor. You might be still acquiring knowledge, OR you might be an investor at the top of your game.
Wherever you are personally as an investor, there are things you can do to optimize your holdings (and potential holdings).
We think Ken McElroy is a GREAT example of how to optimize holdings at the peak of a cycle.
Q&A with Ken McElroy
Ken and his partner, Ross McCallister, of MC Companies, were recently honored as one of the top 10 management companies in the U.S.
We sat down with Ken to get an insider's view on what's happening with multi-family units right now.
What's going on in the apartment space right now?
For now, Ken said, "It's time to sit back and let others buy." Last year MC Companies only made one new deal, and he's moving really slowly.
Not that that's always easy. MC Companies has over 800 investors. With his partner Ross, Ken manages a team of 350 people who buy, manage, and close on properties.
To have the discipline to say no … especially when they have the equity … is difficult. But it's what's best for their company right now.
They wait until they see the right fit for their investing philosophy. Then they buy.
Not before.
How's your tenant retention?
Ken hasn't tested it this cycle, but across the nation, 96% of rental units are occupied. Occupancy is high across the board right now, with some exceptions in certain markets.
"What will really be interesting are the next few years," says Ken. "The companies that are hunkering down now are the ones who'll do really well."
How are tenant expectations changing? What can investors change to add value and retain tenants?
Ken's properties are a level below high end. What he's really seeing demand for, he says, are basic services you'd come to expect: a safe community, garden spaces, pet options, and WiFi.
Those things are pretty easy to deliver. Especially when you take Ken's approach:
"We're continually trying to figure out what tenants want," he said. "That's what keeps people there."
Tell us more about pets.
A couple years ago, Ken and his company realized they'd never had a problem with a pet.
So they took a leap and decided to completely embrace tenants with pets.
They've even formed a whole brand around it, including pet clubhouses and pet parks in every community.
They're now known as the go-to management company for pets.
It's all because they went back to basics, Ken says. They looked at what residents want, and they asked themselves, "What could we do differently?
Ken's tenants have, as you can imagine, a doggone good time.
What are some technological changes you're seeing in the real estate market?
Ken pointed us to what's happening in retail right now: thousands of big box stores are closing, while online retailers are booming.
People are buying differently now … and that includes real estate.
It's possible to find and bid on properties electronically, rent apartments online,  and even buy properties … all without physically seeing them.
Ken projects brokers will need to make themselves resources in an age where heaps of information reside online.
You figured out a way to show apartments without labor. Tell us about that.
Ken's company has actually moved away completely from paid advertising.
Their strategy now has two parts.
First, they've moved toward community and blog-based awareness. Ken has a team that manages his company's digital presence and writes blog posts.
As soon as they started blogging, he told us, their traffic went up.
Second, they've reallocated the money they spent on advertising to call centers that help answer questions and set up appointments.
Interested potential tenants can make an appointment and then just show up at the property. Although every property has an office with a property manager or two, prospective tenants can look at open model units on their own.
This gives people the option to engage how they want, then ask questions after. And, it means a property manager is always in the office.
What's your advice for newbies?
"I believe in my soul that real estate investment is the greatest thing," Ken told us. "There's nothing better."
Ken's lifestyle attests to that. He takes several months off every summer to travel with his family … and the money still comes roaring in.
For Ken … and for many others … real estate investing means financial freedom.
Ken's advice? "Start how I started."
Ken started with a single two-bed, two-bath condo. He worked on the ground, getting to know every aspect of the real estate business.
Fifteen years later, he's living proof of the benefits of real estate investing. He now co-owns a company with 350 employees, builds his own units, and has hundreds of investors.
To be successful starting out, first get educated, Ken says. "People invest in us for what we know and what we stand for."
Then, "Jump in." You have to start somewhere.
The timing matters, the market cycles matter, yes … but ultimately, you just have to DO it.
A stellar example of smart, successful investing
We've learned a lot from Ken over the years, and we think Ken has a lot to offer to you, too.
Ken was the first person to help us think about strategic market selection. We realized there was a strategy to choosing markets.
Success wasn't actually just dumb luck.
Ken was looking at geographies in a way that made sense, and now he's looking at market cycles the same way.
He's not buying right now … but not because he doesn't have the money. He's simply unwilling to compromise his company's needs.
Of course, if you're like Ken, the temptations you'll face are many.
There's pressure to perform from investors and employees. There's the thrill of the deal.
Not giving in to those temptations is one of the reasons Ken is so successful.
He's figured out a way to channel his DESIRE for acquisition into his current portfolio … by fixing, leveraging, remodeling, improving, and generally taking his investments to the next level.
Ken uses his time and his team to focus on ways to bring quality up and costs down so he can squeeze every penny possible from his holdings.
And he never neglects the human factor. His properties provide a great environment for tenants.
When the market pulls back, he'll be prepared.
We like to say that "There's no perfect investment, but real estate is the most perfect you can get."
Ken started his entire journey with a single duplex. Look where he is today.
Wherever you are in your investment cycle, we hope Ken's journey inspires you!
---
More From The Real Estate Guys™…
The Real Estate Guys™ radio show and podcast provides real estate investing news, education, training and resources to help real estate investors succeed.
Moving up to the "big deals" is the goal of everyone who plays Robert Kiyosaki's Cash Flow game, just like going from little green houses to big red hotels is the path to riches in Parker Brothers' Monopoly.  The bigger the property, the more profit potential there is.
In the real world, the natural progression for real estate investors is to go from single family houses to apartment buildings.  But the real world also means real money, which can be scary in a tenuous economy.
So what's happening in today's apartment market and how do you make the transition to the big leagues?
To find out, The Real Estate Guys™ invited a long time investor, CPA and real estate broker to share his pearls of real world wisdom.
Behind the microphones, diving deep into the depths of real estate experience:
Your host and daring pearl diver of diction, Robert Helms
Co-host and peerless puller of precious pearls, Russell Gray
The Godfather of Real Estate, Bob Helms
Special guest, seasoned investor, CPA, CCIM real estate broker, and really smart dude, Steve Fithian
This episode has a few facets to interest you.
First, Steve has an interesting history as a conservative, corporate CPA turned swash buckling real estate investor, broker and entrepreneur.  Well, swash buckling compared to being a corporate CPA.  But he gave up the "security" of the corporate grind to get on the rocky road to real estate riches.  Along the way, he's used his education and training to survive a couple of market downturns, so there's some valuable lessons right there.
Also, Steve's evolution from small property investor to big apartment investor has more important lessons – especially when making the transition in an uncertain market.  He has strong opinions about how to do it in a safe and sane way.
And of course, Steve's insights as a commercial real estate broker and property manager in one of the best apartment markets in the nation adds a whole other valuable dimension to this broadcast.  Even more so because he isn't native to his market.  He chose it strategically and has the unique perspective of looking at the market as both an insider and an outsider.   Steve took our mantra "Live where you want to live, but invest where the numbers make sense" to the next level: "Find our where the numbers make sense and move there."!
We think it makes sense to listen to an educated, street smart, seasoned professional when it comes to understanding market cycles and the apartment investing opportunities in today's market.  So tune in to the conversation and prepare to pull some precious pearls of wisdom of your own from this podcast!
The Real Estate Guys™ Radio Show and podcast provides real estate investing news, education, training and resources to helps real estate investors succeed.