Even though most of us will never become billionaires, it's sure fun trying.
But if we want to have a chance of making it BIG, it's probably smart to watch and listen to those who've actually done it.
After all, as Tony Robbins says, "Success leaves clues."
To which the Godfather of Real Estate, Bob Helms, adds … "You don't need to give natural childbirth to a good idea … you can adopt!"
So when multi-billionaire real estate investor Sam Zell has something to say, we pay attention and take notes.
In a recent appearance on Bloomberg News, Zell reveals what he's doing right now and why.  It's a short clip, and you can watch it here.
There are some great pearls of wisdom to glean … and if you've been followingThe Real Estate Guys™ for a while, some of them will sound familiar.
But that's not because we're super smart.  It's more because we're well- informed from spending quality time with lots of really smart people.
Sam Zell is buying gold … for the first time in his life.
We think that's REALLY interesting.
Of course, we've been following gold for quite some time … for a lot of reasons.
So while it's interesting that Zell is buying gold for the very first time in his long and uber-successful investing career … what's even MORE intriguing is WHY.
In the interview, Zell offers up two reasons.  One is obvious.  The other is more subtle … and leads to some even more subtle lessons.
All this from a guy who wrote a book titled Am I Being Too Subtle?
First, Zell says he's buying gold because of the supply and demand dynamic.  He overtly states he sees gold supply constrained going forward.
It's obvious from Zell's comments that it's important to understand supply and demand when investing in anything, because …
When supply is low relative to demand, there's opportunity.
Yes, we realize that's Investing 101.  But it's also a GREAT reminder that even at the billionaire level, successful investing is based on basic, timeless concepts.
However, there's MORE to be gleaned from Zell's comments about gold …
While he openly explains that he sees the supply being constrained, he onlyimplies his confidence in persistent demand for gold.
 After all, if supply drops … but demand drops too … there's no imbalance, and therefore, no opportunity.  Zell's too smart to miss that.
So Zell must see gold demand holding … or increasing.
That means the supply and demand dynamic in gold is SO compelling that billionaire Sam Zell is buying gold for the FIRST time in his EPIC career.
That's telling in and of itself.  But wait!  There's more …
In addition to constrained supply combined with persistent and growing demand going forward … Zell must think the opportunity in gold is quite good right now relative to other investment options.
Which begs the question …
What's different in TODAY's world to push the prospects for gold so high up Sam Zell's priority ladder?
After all, he's been around a LONG time … through stock market crashes, recessions, financial crises.  What's different NOW that makes gold alluring? 
That's a topic too big for this commentary … and our limited brains …
… but it will be a hot topic of discussion with gold experts Brien Lundin, Dana Samuelson and Peter Schiff aboard the upcoming Investor Summit at Sea™.
We're guessing part of the answer is wrapped up in Sam Zell's second subtle comment …
Sam Zell is buying gold as a "hedge."
Hmmmm … that's interesting.   A hedge against what?
Investopedia defines a hedge this way …
"A hedge is an investment to reduce the risk of adverse price movements in an asset. Normally, a hedge consists of taking an offsetting position in a related security."
Well, THAT'S interesting.
So Zell is using gold to "reduce the risk of adverse price movement in an asset."
And he apparently considers gold to be highly useful as "an offsetting position in a related security."
Which begs yet another question …
What asset / related security is Zell worried about … for the first time in his long and illustrious career?
Our guess is it's the U.S. dollar.  In fact, we'd bet a beer on it.
And there's one more clue we think bolsters the argument Zell is hedging the dollar …
Zell is bullish on oil.
 Wow.  What a coincidence …  our recent episode on precious metals was immediately followed with an episode on oil and gas.
Maybe Zell's been listening to The Real Estate Guys™ radio show???
Um, probably not.
More likely, we're learning a lot from all the smart folks we hang out with and listen to … and we're starting to think like billionaires.  We hope so.
So why oil?
Also coincidentally … just a week before the Sam Zell interview was published, we published our weekly newsletter and talked about … oil.
So we won't take time here to explain why we think oil could be a big story going forward.  You can read our thoughts here.
But this Zell interview affirms what we and many of our big-brained pals have been monitoring carefully for several years …
The dollar is under attack … from both internal and external forces.
So anyone who earns, invests, borrows, lends, or denominates net worth in dollars … most likely YOU … should probably take steps to become more aware and better prepared.
After all, if multi-billionaire real estate investor Sam Zell is hedging against the dollar … it's smart to pay attention and consider doing the same.
Until next time … good investing!
More From The Real Estate Guys™…
The Real Estate Guys™ radio show and podcast provides real estate investing news, education, training, and resources to help real estate investors succeed.
---
Love the show?  Tell the world!  When you promote the show, you help us attract more great guests for 

your

 listening pleasure!

The economy may be strong …
but what about the financial system supporting it?
Discover the opportunities hidden inside a FRAGILE financial system … and how to HEDGE against inflation, deflation, and even stagflation.
Featuring voice largely shunned by mainstream media, the Future of Money and Wealth reveals …
The REAL trade war no one's talking about … and how Russia and China are making major moves to take down a major U.S. stronghold …
Which assets are in bubbles now … and specific strategies to fortify your balance sheet … before it's too late …
The shocking truth about oil … it's direct impact on YOUR wealth … and how to profit from what's about to happen …
Who the new tax law REALLY helps … and how YOU can use it to grow more wealth faster (it's NOT an IRA) …
PLUS … candid conversations about crypto-currencies … wealth privacy strategies … contingency planning … and MUCH MORE!
Just ONE good idea can make or save you a FORTUNE …
Future of Money and Wealth brings you a HUGE collection of experts, thought-leaders, and real-world investors … who ALL volunteered their time to share their best ideas, warnings, and strategies with over 400 people in the live audience …
---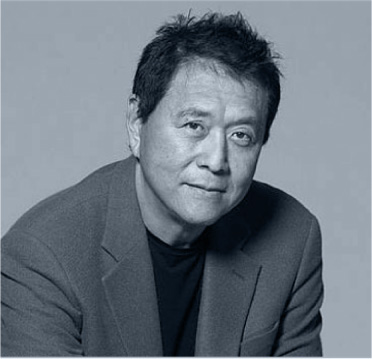 Robert Kiyosaki
Famous for being the greatest-selling personal finance author in history (Rich Dad Poor Dad series), Robert is a mega-millionaire investor in real estate, precious metals, and oil. He's also an avid student of money, economics, investing, and the financial system. He was one of the few pundits publicly warning the world about the 2008 financial crisis.
---
Doug Duncan
Doug is SVP and chief economist for Fannie Mae, which is perhaps the most dominant force in U.S. residential lending.
Doug is responsible for strategic research, including how Fannie Mae's activities affect housing. He's been named one of Bloomberg / Business Week's 50 Most Powerful People in Real Estate.
---
Peter Schiff
Peter's also a multi-millionaire investor, money manager, and outspoken financial pundit.
A best-selling author in his own right (Crash Proof 2.0 and The Real Crash), like Robert Kiyosaki, Peter was on record vociferously alerting people in 2006 about the impending financial crisis.
---
Chris Martenson
An economic researcher and futurist, Chris is an expert in the relationship between energy, the environment, and economics. Rising to prominence with his groundbreaking video series, The Crash Course, Chris is a best-selling author (Prosper!) and hosts a popular podcast featuring interviews with a variety of thought leaders and experts.
---
Simon Black
A former Army intelligence officer turned international entrepreneur and investor, Simon's a worldwide traveler, an avid student of political and financial history, and has developed an eclectic portfolio of investments and business ventures all over the globe.
Simon's diverse experience and global perspectives make his presentations both practical and enlightening.
---
Tom Wheelwright
Tom's a high energy tax and wealth strategist, a best-selling author, an entrepreneur … and is Robert Kiyosaki's personal CPA.
Tom's extremely well-versed in the new U.S. tax law and shares how investors can use it to build substantial wealth and permanently reduce taxes.
---
Kim Kiyosaki
Kim is a high-powered real estate investor, entrepreneur, and best-selling author of Rich Woman. She's co-founder of the Rich Dad company and a popular speaker on the topics of investing,

entrepreneurship, and empowering women.
Kim co-hosts the Rich Dad radio show, and is an avid student of investing, economics, and personal development.
---
G. Edward Griffin
Ed is a renowned investigative journalist and best known for his epic and controversial book, The Creature from Jekyll Island – A Second Look at the Federal Reserve.
Ed has a deep and historical understanding of money, currency,

central banking … and a knack

for explaining all of it in an easy to understand way.
---
Brien Lundin
For nearly four decades, Brien's been an active student, investor, commentator, and newsletter publisher in the precious metals industry.
As producer of the longest running investing conference in the world, Brien's one of the most informed, connected, and intelligent experts on money, precious metals, mining, investing, and economics.
---
Future of Money and Wealth is brought to you by The Real Estate Guys™ Radio Show
Broadcasting on conventional radio since 1997, The Real Estate Guys™ radio show is an investment talk program focusing on real estate as the core of a real asset portfolio.
After being among the many real estate investors caught completely unaware and unprepared for what happened in 2008 …
… hosts Robert Helms and Russell Gray are on a mission to bring the brightest and best real asset investing experts together to share insights, ideas, and strategies for building and preserving real, sustainable wealth.
The Real Estate Guys™ co-host Russell Gray explains why …

What YOU DON'T KNOW you don't know can COST YOU BIG …
Sound dramatic? Maybe. But consider this …
Wealth Wiped Out Without Warning
In 1929, 1987, 2000 and 2008 … millions of people were financially DEVASTATED by market disruptions they didn't even see coming.
Meanwhile, in those very same markets … informed and prepared investors not only survived … they THRIVED.
What's the difference?
Be Careful Who You Listen To
Successful investors didn't buy the hype from Wall Street, financial media, and politicians who downplay dangers … just so they can earn fees, placate advertisers, and win votes.
Remember this classic assurance?

"Importantly, we see no serious broader spillover to banks or thrift institutions from the problems in the subprime market."
Federal Reserve Chairman Ben Bernanke on May 17, 2007



Oops. Of course, just a year later the financial system melted down … triggering the GREATEST FINANCIAL CRISIS since the Depression.
But successful investors back then understood history. They looked at the financial system underneath the "strong" economy … and saw reasons to be alarmed.
They paid attention to the people and signs others were ignoring …
… so they could be proactive to get in position to prosper while there's still time.
TODAY, there are record levels of consumer, corporate, and government debt …
… and rising interest rates are already triggering loan defaults … to levels not seen since the 2008 crisis.
Stocks indexes are setting bubble highs … and market volatility suggests traders are ready to run for the exits … crashing prices … at the first sign of recession.
And that's just some of the more obvious challenges facing Main Street investors.
But there's GOOD news …
Many successful investors prospered through past market disruptions and YOU can too.
By finding new ideas, strategies, and the right experts you're better able to see what's coming sooner …
… so you can be proactive preparing YOUR business and portfolio to both survive and THRIVE through the next crisis.
Future of Money and Wealth brings YOU important insights from many top experts … so YOU can be more aware and prepared.
Eavesdrop on the Experts …
Imagine being a fly on the wall while some of the biggest brains in economics and investing share expert insights and discuss the most pressing issues facing investors today ..
You don't have to imagine … because the Future of Money and Wealth is all on videotape and ready for YOU to watch from the comfort of your own home or office!
Just ONE good idea can make or save you a FORTUNE …
Explore the future of money and wealth with people well-qualified to have an opinion …
Speakers include Rich Dad Poor Dad author Robert Kiyosaki and outspoken financial pundit and money manager Peter Schiff.
Both men are famous for LOUDLY warning the 2008 crash was coming … in spite of being mocked by mainstream financial media.
Back then the economy was STRONG … but the financial system was FRAGILE. And while many "experts" couldn't see it … Kiyosaki and Schiff did.
And while Federal Reserve chair Ben Bernanke was DEAD WRONG … Robert Kiyosaki and Peter Schiff were RIGHT.
Today Robert Kiyosaki and Peter Schiff are concerned again. And this time they're not alone.
Fannie Mae (yes, THAT Fannie Mae … the one making most of the mortgages in the U.S.) chief economist Doug Duncan points out that most of his predictions from last year turned out to be eerily accurate …
… and then reveals when he thinks the NEXT recession will strike (it's not that far away)
And that's just one of TWENTY powerful expert presentations and panels recorded at the Future of Money and Wealth conference.
Other important topics include …
Where real estate is likely headed … and which niches are best positioned for profit
Why oil and gas are likely headed higher … and the important impact on the economy and opportunity for investors
The fascinating rise of block-chain technology … and how crypto-currencies are changing the future of money and wealth
… PLUS a shocking revelation about the RAGING currency war between the U.S. and the tag team of Russia and China.
Far Away But TOO Close to Home …
You'll discover there's a WHOLE LOT MORE to the sparring between Uncle Sam and Russia and China than the mainstream media lets on.
And while it may seem like it's far away from YOUR income and investments … it's NOT.
If you earn, save, or measure your wealth in dollars …
… you REALLY need to understand the Future of Money and Wealth.
Nearly 400 people in the live audience at the Future of Money and Wealth conference were blown away. They called it "life-changing", "eye-opening", and "invaluable".
But don't take our word for it … watch for yourself …
Here's the GREAT NEWS …
We videotaped the ENTIRE event … all TWENTY presentations and panels …
… nearly fourteen compelling hours of essential education …
… and we've organized them all into one powerful online video series.
Now YOU can hear directly about the Future of Money and Wealth from Robert Kiyosaki, Peter Schiff, Doug Duncan, Chris Martenson, Tom Wheelwright, Brien Lundin, Simon Black, G. Edward Griffin … and MANY other top experts.
You may not know who all these people are right now … but you'll be REALLY glad to hear from them.
Their wisdom is impacting the lives of many millions of people all around the world … and it can help you too.
Real World Investors React …
It's one thing to hear and understand what's happening in geo-politics and macro-economics. It's another to decide what to DO about it at the micro-level.
So we included lots of practical insights from a great collection of niche experts, including …
---
Adam Taggart
Adam started his career as investment banker and saw first hand how broken Wall Street is. Later, he helped a company go from start up to acquisition in Silicon Valley. Today, Adam and his partner Chris Martenson develop and share ideas to help people prosper even when the world is full of uncertainty.
---
Kathy Fettke
Kathy's a highly successful real estate investor, syndicator, and investment club leader.
She's also a frequently featured expert real estate pundit in media and at conferences.
---
Gene Guarino
Gene's a recognized leader in the residential assisted living facilities investing space. He's a trained, but not practicing Certified Financial Planner. Gene saw opportunity in solving one of the major problems facing an aging demographic … and grabbed it.
---
Beth Clifford
Armed with a formal education in classical economics and graduating with honors, Beth cut her business teeth on the streets of Wall Street.
Today she's CEO of a groundbreaking offshore real estate development and construction company.
---
Brad Sumrok
Brad freed himself from the corporate grind in less than 5 years by investing in apartment buildings.
The 2008 financial crisis crushed many homeowners … and made many apartment investors multi-millionaires. Brad not only built a portfolio that survived the crash … he thrived through it.
---

David Sewell
David is a Canadian-born international agricultural investor and entrepreneur operating in Latin America.
With an MBA in Corporate Finance and an extensive background in real estate, securities, syndication, and international business … there's not much David hasn't seen.
---
Damion Lupo
Damion is a modern-day financial renaissance man with expertise in real estate investing, precious metals, and crypto-currencies. He specializes in strategies using alternative assets and sheltering wealth from predators and taxes through qualified retirement plans.
---
Patrick Donohoe
Patrick is a financial strategist and an expert in the unique use of life insurance contracts for enhanced cash management and private banking.
He has a degree in economics, hosts his own financial podcast, and is an avid student of economics, investing, and financial history.
---
Dana Samuelson
Dana has been in the precious metals business for decades.
He owns and operates a long-established precious metals and numismatic coin dealership, and is past-President of the Professional Numismatic Guild.
---
It's said to truly understand a subject, you need to study it from multiple perspectives.
Wealth that took a lifetime to accumulate can be lost or severely diminished in a financial crisis.
To survive and thrive when a financial system collapses or resets takes understanding, awareness and preparation. Future of Money and Wealth is an affordable, fun, and easy way to get started!
A tremendous value …



This program cost MANY thousands of dollars to produce. With travel, hotel and registration … every person at the taping paid thousands.
And the information in this video series is EASILY worth thousands of dollars … because just ONE great idea can make or save you a FORTUNE.
So we could charge a LOT more for this program … and it would be totally worth it.
And of course, we need to charge SOMETHING to cover costs … AND more importantly, so you have enough skin in the game that you'll actually watch it all.
But as you'll see … it's important to get this vital information out to as many people as possible. So we're making it a no-brainer …
Get ALL 20 videos … 14 hours of compelling content …

for only $497

(regularly $1997)
PLUS a SPECIAL BONUS when you act today … the Strategic Real Asset Investing webinar.

HUGE value … great price … powerful, life-changing information. But ONLY if you watch it!
Remember … what you don't know that you don't know could cost you a fortune … just ask all the people blind-sided by the last financial crisis.
"An investment in education pays the best dividend."
– Benjamin Franklin
Good advice. No wonder Ben's on the $100 bill.
Now it's decision time …

You've read this far for a reason.
You're concerned about the future … YOUR future … but while it's easy to be interested, it takes an investment of time, money and effort to actually get educated and busy implementing.
But if you think that's a burden …
Consider the price of NOT being informed and prepared …

And even if "this time it's different" (famous last words) …
.. and there's never going to be another financial crisis … sunshine and unicorns for as far as the eye can see …
Which is worse … to be prepared and not have a crisis … or to have a crisis and not be prepared?
Remember, the course you don't watch can't help.
Whatever you have, you've worked hard for.
And remember … the flip side of a crisis is opportunity, so it's not gloomy … there's a lot to look forward to and plan for.
For the informed and prepared … the future is bright. But for those who aren't … not so much.
With the stakes this high, it's time to …



To your prepared and prosperous future,
Robert Helms and Russell Gray
Hosts
The Real Estate Guys™ Radio Show
Producers of Future of Money and Wealth
P.S. Think about how much financial education you got in school. Most people get NONE … and so they're easily herded into a system designed to feed the banks interest, the government taxes, and Wall Street commissions and fees.
Worse, without context … it's nearly impossible to recognize major problems forming … while bankers, politicians, and financial media claim all is well.
Future of Money and Wealth will shock and enlighten you … and help you prepare yourself and your portfolio to PROSPER through what many experts believe is an inevitable economic re-set.
You're a click away from changing your future …
Get ALL 20 videos … 14 hours of compelling content … for

only $497

(regularly $1997)
PLUS a SPECIAL BONUS when you act today … the Strategic Real Asset Investing webinar.
Just ONE good idea can make or save you a FORTUNE …
In this episode of The Real Estate Guys™ show, we bring the Summit at Sea™ to you! In part two of our Summit recap, listen to expert investors discuss the topics they know best, including:
Why moving to Puerto Rico can save you big bucks

What kind of capital you need to prepare for the future

The benefits of investing in real assets
And more! Our faculty will give you a taste of life at sea on the Summit cruise ship.
You'll hear from:
Your smooth-sailing host, 

Robert Helms

His seasick (just kidding!) co-host, 

Russell Gray

Economist

Peter Schiff
Chris Martenson

and

Adam Taggart

, co-authors of

Prosper!

The apartment king,

Brad Sumrok
David Sewell

, agricultural farmland broker and syndicator

Brand-building consultant

Kyle Wilson

Syndicator

Michael Becker

Author of the Gold Newsletter,

Brien Lundin

Precious metals dealer

Dana Sanderson

Real estate guru

Kathy Fetke

And finally … the godfather of real estate,

Bob Helms
---
Listen
---
Subscribe
Broadcasting since 1997 with over 300 episodes on iTunes!
---
Review
When you give us a positive review on iTunes you help us continue to bring you high caliber guests and attract new listeners. It's easy and takes just a minute! (Don't know how? Follow these instructions).
Thanks!
---
Tax free in sunny Puerto Rico
The Summit at Sea™ is more than just a once-in-a-lifetime educational opportunity … it's also a cruise around the Caribbean.
One of our stops was lovely Puerto Rico (PR), where some Summit attendees were lucky enough to be hosted by faculty member Peter Schiff. Peter moved his family and business to Puerto Rico about five years ago.
"It was not a sacrifice," says Peter. He sees great benefits to living in PR. It's very family friendly and has beautiful weather and beaches and great communities.
But the biggest benefit … and the reason Peter relocated to this island territory … is the tax breaks. Puerto Rico has a four percent corporate tax, and residents can receive dividends tax free.
Living and working in PR is the best way to maximize tax benefits … although you only need to be in the area 183 days a year. But since Peter is "trapped by the school year," he chooses to enjoy this island paradise year round.
"It's not as onerous as it seems," he says of getting and maintaining Puerto Rico residency. We can vouch for that!
Ways to build your capital
Chris Martenson and Adam Taggart joined us on stage to chat about the value of attending the Summit … and the importance of building the eight types of capital they outline in their book, Prosper!
Their key takeaway from the Summit? The number of millennials interested in finding ways to build capital and prepare for the future. "There is a critical mass of young investors who are keenly interested in our message," says Chris.
During a breakout with millennials, Chris and Adam witnessed young investors getting the chance to learn from experienced investors.
They were impressed by millennials' command of pressing issues, including, Adam says, resource depletion, species extinction, and the fact that lifestyle costs are quickly outpacing wages.
"Younger generations have nothing to gain if the status quo continues as it is, but older generations have everything to lose," notes Adam. The big question is how to resolve this tension.
Younger generations will be the ones to come up with solutions … so it's important they realize that the other side of challenge is always opportunity.
Folks who are intelligent and aware will have a chance to make an awful lot of money … but they can't do it with financial capital alone.
"If all you have is financial capital, you've basically just painted a big target on yourself," Adam says. He says emotional capital is probably the most important form of capital to have.
That means being able to handle crisis without falling apart … and coming back stronger. It's the willingness to be vulnerable … and make meaningful connections with other people.
"It's hard to find places where you can drop your guard," says Adam, but that's why the Summit is so extraordinary … it allows attendees to be real and experience true connection with a diverse group of people.
Turning dollars into precious metals
We had two faculty members speak to our attendees about precious metals investing. Brien Lundin is the author of the Gold Newsletter, and Dana Samuelson is a precious metals and rare coins dealer.
We invited these men to join us as faculty members because even though our focus is real estate investing, we believe investors should be looking at the bigger picture of all real assets … including precious metals.
"I was really blown away at the quality of the speakers, the audience interactions, and the audience itself," Brien says. Dana agrees, "I've never met a more unassuming group of over-achievers in my life."
Both men had similar advice for investors.
According to Brien, "Some level of dollar depreciation is inevitable." And, he adds, "Every developed economy is in the same boat."
Gold provides a hedge against appreciation because it's the standard of wealth … and has been since currency was first created. "We are seeing a U.S. fiscal situation where debt is going to increase, which will naturally push gold higher," says Dana.
For investors unsure of where to start, Dana offers reassurance. "Buying and selling gold is pretty easy these days," he says. Investors have the option of buying physical metals or coins, buying in paper form through ETFs, or buying by proxy through mining shares.
If that's not a sign to go for the gold, we don't know what is!
The Summit experience
We spoke to six other Summit faculty to get their takes on this year's Summit.
Multi-family investor and syndicator Brad Sumrok says, "I thought I knew what to expect, but I was blown away. The Summit is a mind-expanding experience."
A common thread was the value of connecting with other investors … even outside of formal sessions. "Dinners and hanging out were the most valuable part of the cruise," says syndicator Michael Becker.
A third-year faculty member, Kyle Wilson, says, "The network and connections are unbelievable. We come to get good ideas and bounce ideas off of each other."
David Sewell agrees that the Summit is a center for unbelievable growth and learning. "I learn something new every time I'm here."
Like our gold-loving friends, David believes in the value of investing in real assets to gain protection from the volatile dollar. His chosen asset is agricultural real estate, specifically coffee and cacao farms in Latin America.
Because of high, steady demand, getting into the coffee and chocolate business is "almost a no-brainer," David says.
His goal is to monetize his business away from U.S. dollars into gold … and he's learned how to do that, he says, by attending the Summit and learning from the stellar faculty.
Both David and real estate expert Kathy Fetke, along with many other Summit attendees and faculty, know big changes are coming to the U.S. dollar and to resource availability around the world.
But, says Kathy, "The right advice can change everything." It can be scary to realize the reality of things … but you can't prepare for the future if you don't know what's coming.
The Summit is invaluable for Kathy because it provides a chance to hear about massive upcoming changes … and discover ways to prepare.
For example, Costa Rica and Ohio are both wonderful places for growing food and accessing clean water, two things Kathy says will be incredibly important to have in an uncertain future.
Kathy was also impressed by the young people at the Summit. "They give me confidence in the future," she says.
Our long-time contributor Bob Helms, the grandfather of real estate, agrees. "I was very impressed with the information, energy, and knowledge of the young people," he says.
Want to get on the boat next year? Get on our advanced notice list! We'll send you updates as soon as they're available.
---
More From The Real Estate Guys™…
The Real Estate Guys™ radio show and podcast provides real estate investing news, education, training and resources to help real estate investors succeed.
On March 26th, the Chinese launch their yuan-denominated oil contracts.
Is that a big deal? 
Some people think so.  Some say it's just another incremental step towards a gradual shift in global economic power.  Some say it means nothing.
Most people have no idea it's happening … and even if they do, have no idea if it has any impact on them.
But think about this …
If you pay attention and nothing happens, you'll probably learn some things about the eco-system you invest in.  That's not a big win, but it's not a big lose.
But what if you don't pay attention and something big happens? 
That's what happened to all the people who downplayed sub-prime mortgage problems in 2007.  
So stick with us for a few minutes and we'll share our reasons for thinking this is development worth paying attention to … 
… even if you're a nose-to-the-grindstone real estate investor who doesn't care what happens in stocks, bonds, currencies, or commodities.
In this case, we're talking about oil … and in that regard, China's kind of a big deal.  After all, China has surpassed the U.S. as the world's largest importer of oil.  
That means China is the most important customer to countries who sell oil … including Russia, Saudi Arabia, Venezuela, Iraq, and Iran.  
Hmmm … Funny how the U.S. doesn't get along with most of those folks, but that's probably just a coincidence, so put your tinfoil hat away.
The point is … China has leverage with major oil producers to pressure them to do business in yuan … and not U.S. dollars.
THAT'S why some say this latest development is important.
It starts back in August 1971 when President Richard Nixon shocked the world by defaulting on the gold-backing of the U.S. dollar.
That's right.  Up until 1971, foreign holders of U.S. dollars could turn them into Uncle Sam and take home cold, hard gold.
The problem is the U.S. printed too many dollars and foreigners (being prodded by France) got worried … and started trading dollars in for gold.
And as demand for the dollar dropped, so did its value.
So then it took more dollars to buy the same things (inflation).  Gold went from $42 to $850, oil quadrupled, and consumer prices were rising double-digits.
It wasn't as bad Venezuela today, but bad enough that Nixon prohibited private businesses from increasing prices or giving pay raises. 
Yes, that really happened in the land of the free.  It's important to remember … governments do crazy things when they're desperate.
Here's where oil comes into the picture … 
To re-create global demand for dollars after they were no longer as good as gold, Uncle Sam made a deal with Saudi Arabia. 
At the time, the U.S. was the world's No. 1 producer of oil.  Saudi Arabia was No. 2 and the de facto leader of OPEC, the Middle Eastern oil cartel founded in 1960.
In exchange for military support from the U.S., Saudi Arabia agreed to sell oil in dollars.  The other OPEC members tagged along. 
So now, if Germany, for example, wanted to buy oil from Saudi Arabia, they had to buy dollars first.  Even though the U.S. had nothing to do with the deal.
This created immediate global demand for dollars and the "petro-dollar" system was born … replacing the Bretton Woods "gold–dollar" system that Nixon defaulted on.
Many financial historians believe this was the single most important move the U.S. made to save the dollar.
Of course, other tactics were used, including jacking up interest rates and opening trade relations with China. But the petro-dollar system was (and is) a big deal and the focus of today's discussion.
Oil's not well with the dollar … 
Since the mid-70s, the petro-dollar system has been central to creating global demand for the dollar.  And the U.S. has been pretty protective of it.
But China's been systematically cutting into that action. And the yuan-denominated oil contract is the latest, and perhaps most substantial step.
Of course, we're just a couple real estate radio talk show hosts, so don't take our word for it.  Here's just a few of the MANY news reports …
China has grand ambitions to dethrone the dollar – CNBC October 24, 2017
China's launch of 'petro-yuan' in two months sounds death knell for dollar's dominance – RT, October 25, 2017
China Will Launch Yuan-Based Oil Futures Contract, Set to Shake Up Global Market – Fox Business News, December 20, 2017
China Set To Launch Yuan-Prices Oil Futures Next Month – Oilprice.com, February 9, 2018
Yes, we know many pundits and officials contend it's no big deal.  But that doesn't mean they're right.
Funny today.  But not so funny if you were on the wrong end of the joke.
It's good to have a Plan B … 
The dollar's been falling for over 100 years, so it's not the downward trend that freaks people out.  You can get rich simply by leveraging real assets with long term debt as the dollar falls.  That's real estate investing economics 101.
The bigger concern is a sudden move, like when Nixon defaulted on the gold-backing.  Or when the subprime crisis suddenly seized up the entire financial system.
That's like having a fire at your home or business.  It's best to have a plan in place BEFORE the crisis … or you're likely to panic, run in circles, and end up hurt.
We've got Robert Kiyosaki, Peter Schiff, Doug Duncan (chief economist for Fannie Mae), Chris Martenson, Brien Lundin, G. Edward Griffin, and MANY others …
We're going to talk tax reform, the dollar, oil, gold, crypto, banking, and of course, real estate.   
And most importantly … what an investor can do to prepare to avoid losses and reap big profits … and how to know what moves to make as things unfold. 
The future of money and wealth is changing … whether you're paying attention or not.   But if you read this far, now you know.  
The big question is what to do next … 
There's still time to join us in Fort Lauderdale April 6-7.  They might just be two of most important days of your year.
---
More From The Real Estate Guys™…
The Real Estate Guys™ radio show and podcast provides real estate investing news, education, training, and resources to help real estate investors succeed.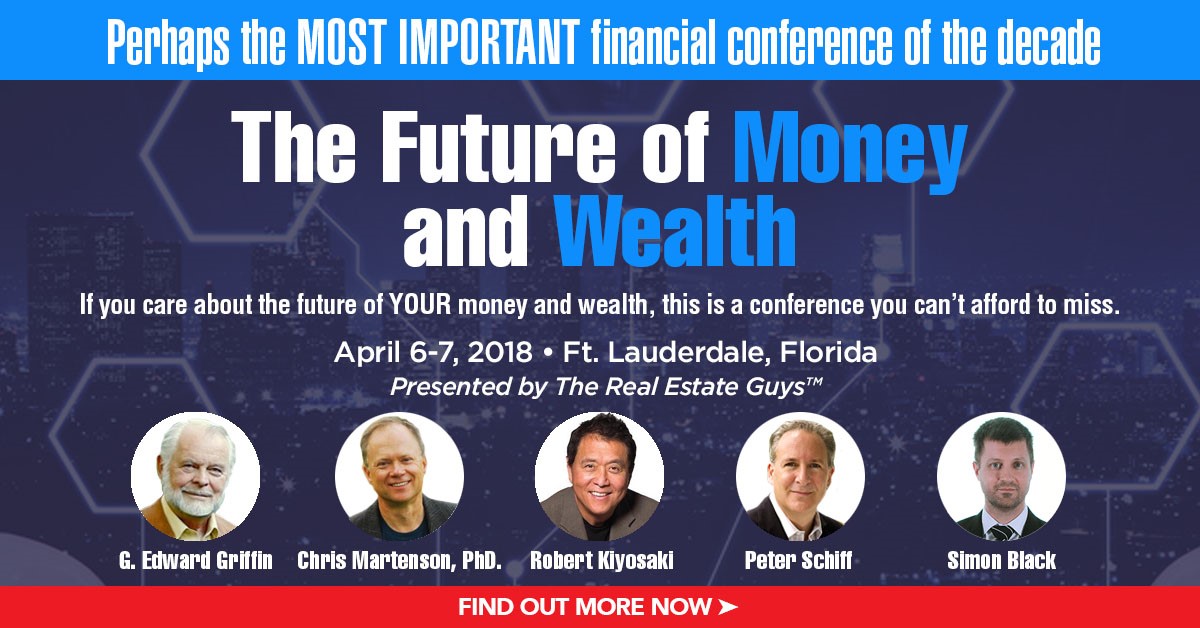 The world economic order is under-going massive change right now.  We're literally watching it unfold in the daily news.
Yet few investors really understand what's happening and why … or what they can do to both grow and protect wealth during these historic times.
"Those who can't remember the past are doomed to repeat it." – George Santanya
In two power-packed days our all-star line-up of notable experts will explain …
How the U.S. dollar is under attack and what it means to Main Street investors

What are the best and worst investments based on what's happening now … and where it's headed

How savvy investors are preparing to be on the right side of an historic wealth transfer most people don't see coming
Remember, the flip side of crisis is opportunity.  But pretending everything is fine … and not being prepared in case it's not … can be dangerous and expensive.
"Maintain unwavering faith you can and will prevail in the end, regardless of the difficulties, and at the same time, have the discipline to confront the most brutal facts of your current reality." – Jim Collins, Good to Great
In uncertain times, we all need a little wisdom to guide us to the right path.
So today, we bring you the words of the wise.
Property prices are continuing to inch upward in many markets. And the stock market is starting to tumble down. How should investors navigate the turmoil?
Listen in to hear from some of the smartest folks we know on their predictions for what the future holds … and their best tips for staying smart and focused in the midst of the storm.
In this episode of The Real Estate Guys™ show you'll hear from:
Your expert host, 

Robert Helms

His amateur co-host, 

Russell Gray
Brien Lundin

, author of the Gold Newsletter

Economist

Peter Schiff
Chris Martenson

and

Adam Taggart

,

authors of

Prosper!

Rich Dad Poor Dad

author

Robert Kiyosaki
---
Listen
---
Subscribe
Broadcasting since 1997 with over 300 episodes on iTunes!
---
Review
When you give us a positive review on iTunes you help us continue to bring you high caliber guests and attract new listeners. It's easy and takes just a minute! (Don't know how? Follow these instructions).
Thanks!
---
Brien Lundin on metals and money supply
Brien Lundin is our go-to expert on precious metals. He writes the Gold Newsletter and directs the New Orleans Investment Conference.
His predictions about the metals market have been spot on. We asked him how he keeps his thumb on the pulse. The short answer? "Experience," says Brien.
Three decades of reading, researching, and making connections have given Brien enough information to come to the conclusion that, "Metals have settled into a fairly reliable long-term pattern."
In fact, he says the future for metals is as close to inevitable as possible in the investing world.
High debt in the U.S. and other countries means their currencies will be depreciated, at least to some extent, and that means higher gold prices in the long term, says Brien.
With a predicted three or four rate hikes coming from the Fed in the next year, Brien predicts we'll continue to have a weaker dollar for several years.
Why should real estate investors be interested in metals? Alternative investments like precious metals allow you to divorce yourself from the levers the government pulls to adjust the economy, says Brien.
Confused about the options? "Roll up your sleeves," and dive in, says Brien.
Brien also had some words of advice … "Look around you to get the best investment advice."
One way to do that? Attend the New Orleans Investment Conference. The conference is packed with people looking to learn. Off-mic conversations are part of the package!
Peter Schiff on the global economy and Puerto Rico
"It's easier than people think to predict the future. The hard part is predicting the 'when,'" says Peter.
Economists have been predicting a dollar crisis for a while, and Peter thinks we are in the beginning of that crisis … "The dollar is dropping like a stone against the Chinese yuan," he says.
Why? According to Peter, it's payback for monetary policy mistakes from the Fed that led to the major economic crises of the past few decades, including the dot-com bubble and the housing bubble.
"As the dollar is falling, prices are rising," says Peter. Oil prices are up. Bond yields are rising, and that means interest rates are rising too. Peter predicts the combination of rising prices and high interest rates will be too much for the market to bear.
Crisis is coming, he says.
"What's going to kill us is the government's cure," Peter adds. After the real estate bubble collapsed, the government attempted to pump up the market by slashing interest rates … and succeeding in completely re-inflating the bubble. That bubble will make the crisis worse, he says.
Peter has started his own investment fund through Euro Pacific Capital. He aims to help investors diversify out of the U.S. dollar.
Gold stocks have moved up, says Peter. "We are really poised now for major gain."
And what about Puerto Rico? If you've been listening to the show, you'll know Peter not only invests in Puerto Rico, but lives there too.
"It's green again," says Peter. There are some problems due to service providers who have left the island. But overall, "People think it's worse than it is," he says.
In fact, Peter thinks there's more opportunity in Puerto Rico than before Hurricane Maria. Abandoned properties and foreclosures could be the perfect opportunity for investors to step in.
Chris Martenson and Adam Taggart on social capital and the Summit at Sea™
Chris Martenson and Adam Taggart, co-authors of the invaluable book Prosper!, chatted with us about some tangible steps to help YOU prosper.
Key among them is social capital.
"What are your strengths and weaknesses?" asks Adam. "Find people who have complementary skills and can fill in your weaknesses."
"No one can really have a handle on everything," Chris adds. In our rapidly changing world, he says it's wonderful when you can recognize people as kindred spirits … and learn from many points of view.
One way to get around some kindred spirits is to attend our annual Investor Summit at Sea™. In fact, all of the guests in this episode will attend the Summit.
It's more about context than content, Chris and Adam agree … and we're sure the context of the Summit will be the environment of your investor dreams.
Robert Kiyosaki on humility and getting around smart folks
Robert Kiyosaki doesn't believe in school. "The trouble with going to school is that you have to be an expert by yourself, and that keeps you small," he says.
More important than money or school smarts? "A very smart team" that operates on the basis of mutual respect and trust.
Robert recommends hanging around people who DON'T think they're the smartest people in the room. Humility is a great tool, he says.
"All coins have three sides. Most people think there's only one side … theirs," says Robert. "It's impossible for a coin to only have one side. Intelligence equals standing on the edge and looking at both sides."
Like F. Scott Fitzgerald once said, "The test of a first-rate intelligence is the ability to hold two opposed ideas in mind at the same time and still retain the ability to function."
Robert recommends getting around other investors so you can get around a variety of ideas. He recommends the Summit … and you'll be able to meet him if you come!
Plus, Robert's wife Kim Kiyosaki will hold a special ladies-only session at the Summit. Robert encourages female investors and partners of investors to attend and learn about why they don't need a man to get ahead.
Meet and mingle with smart people
No one knows where the future is headed with certainty … but there's one thing all our smart investor friends are certain about, and that's the importance of getting around the right people and assembling your team.
Want to reach out? The Investor Summit at Sea™ is the perfect first step.
Unable to attend the entire Summit? Consider joining us on land for the first two days. We're holding a brand-new event, a conference we're calling The Future of Money and Wealth.
Hoping to see you there!
---
More From The Real Estate Guys™…
The Real Estate Guys™ radio show and podcast provides real estate investing news, education, training and resources to help real estate investors succeed.
We just recorded an emergency conference call …
…  featuring Peak Prosperity's Chris Martenson (The Crash Course) and Brien Lundin (Gold Newsletter).
Chris is a big brain PhD who studies economics, eco-politics, and how energy (i.e., oil) affects economics.
Brien is a well-recognized expert in precious metals and mining investing … and spends much of his time studying the gold market.
Both guys are hyper-connected to the smartest economists, investors, and niche experts in the world.  So they're not just smart, they're also well-informed.
The conference call centers around China's recent announcement of plans to back their currency with gold for the purpose of settling oil trade.
This single move could substantially affect oil, gold, the dollar, interest rates, real estate … Uncle Sam's credit line, budget and influence around the world … and YOUR financial future.
It's a BIG deal.
China has been advancing … quietly at first, and lately much more overtly … a strategy to UNDERMINE the U.S. dollar as the world's reserve currency.
This is HUGE for anyone measuring wealth and income in U.S. dollars.
It's even more significant for Americans, whose government has been able to use its privileged status to go DEEPLY into debt … seemingly without consequence.
But that could be changing …
Uncle Sam's unlimited checkbook … as well as his substantial influence around the world … has been largely built on the power of issuing the world's reserve currency.
That's because international trade is primarily settled in U.S. dollars, so getting locked out of dollars though U.S. sanctions can choke a nation's economy …
… just ask Russia, Iran and Venezuela … to name a few who've been on the receiving end of this power.
Oil is the biggest component of international trade.
It's no wonder Russia, who happens to be the world's largest oil producer, was early to sign on to circumvent the dollar.
Iran (#5 producer) is on the team.  Venezuela (#11 producer), whose economy is 95% oil, also just got on board.
Now the U.S. is talking about kicking CHINA out of the dollar system.
But China's been preparing to be independent of the dollar …
… and has a LONG list of bilateral trade agreements signed with MANY trading partners (as chronicled in this free report on Real Asset Investing).
As the largest oil importer in the world, China has a lot of purchasing power to put pressure on the "petro-dollar" (U.S. dollars used in international trading of oil), as Chris explains in the call.
The petro-dollar has been a major component of the dollar's power in international trade.  China's move could be setting the table for a collapse of the petro-dollar.
This isn't the end of the world …
But it could be a BIG change for dollar denominated investors …  
Those who are aware and prepared can protect themselves and get in a position to win.  Those who aren't will likely be blind-sided and face potentially horrific losses.
We've been watching this develop for years … and now it seems things are picking up speed.
If YOU haven't been paying attention, it's time to accelerate YOUR learning and preparation.
Maybe this isn't as big a deal as we think.  But better to prepared and not have a dollar crisis … than to have one and not be prepared.
The GREAT news is there are lots of smart investors watching this situation very carefully … and there are strategies to hedge … and even profit … from these developments.
So click here now to listen in on the conversation with Chris Martenson and Brien Lundin … as we discuss China, oil, gold, the future of the dollar … and how concerned investors can prepare.
Until next time … good investing!
---
 More From The Real Estate Guys™…
The Real Estate Guys™ radio show and podcast provides real estate investing news, education, training and resources to help real estate investors succeed.
Bzzzzz …. Can you hear the cross-pollination with some of the best and brightest brains in real estate?
Just like bees, we've been busy spreading ideas, making connections, and getting our minds blown AGAIN and AGAIN.
In this second installment, live from the 15th Investor Summit at Sea™, we share more insights of our stellar faculty members. We hope some of the ideas they share will pollinate your mind, too!
In this episode of The Real Estate Guys™ show you'll hear from our friends and mentors:
Your psyched-at-sea host, Robert Helms
His slightly psycho (about the Summit, of course!) co-host, Russell Gray
Debt and equity expert, Michael Becker
Brand and marketing strategist, Kyle Wilson
The foremost expert in residential assisted living investing, Gene Guarino
Entrepreneur and sustainability champion, David Sewell
Sales legend and international sales trainer, Tom Hopkins
Best-selling personal finance author and guru, Robert Kiyosaki
Active investor and syndication expert, Victor Menasce
Financial strategist and life insurance expert, Patrick Donohoe
Real estate investment expert, Kathy Fettke
Nationally recognized apartment investor, Brad Sumrok
Precious metals expert and host of the New Orleans Investment Conference, Brien Lundin
The "gold guy," rare coins and precious metals expert, Dana Samuelson
Last but not least, the Godfather of Real Estate, Bob Helms
---
Listen
---
Subscribe
Broadcasting since 1997 with over 300 episodes on iTunes!
---
Review
When you give us a positive review on iTunes you help us continue to bring you high caliber guests and attract new listeners. It's easy and takes just a minute! (Don't know how? Follow these instructions).
Thanks!
---
Last man standing: Michael Becker
We call Michael Becker the "last man standing" because he's usually the last man standing … at the bar.
All the rubbing shoulders Michael did gave him a good insight … he remarked that people attend the Summit for its content, but leave with conTEXT. Like many other attendees, Michael felt he came with acquaintances and left with friends.
Although Michael noted that Summit attendees did hear a lot of (truthful) doom and gloom, there's still strategic opportunity out there.
"Everything's local," he told us. If you buy in the right markets and structure your deals properly, you may find the market still holds great potential.
It just takes foresight.
Attending with an open mind: Kyle Wilson
Second-time attendee and faculty member, Kyle Wilson has impresses us with his marketing know-how. Sales and marketing, he told us, is all about seeing what people need and adding value.
Kyle remarked on the pricelessness of the community and relationships he found at the Summit and the information presented.
"I took so many notes," he commented. "You're really smart if you're inquisitive and you want to learn; you're not so smart if you just want to defend your ideas."
Kyle recommends open-mindedness … asking questions and being genuinely curious about how other investors think and work.
The biggest kick: Gene Guarino
Gene is our resident expert in residential assisted living investment.
We think Gene's field is fascinating. It's clear the way the numbers are trending in terms of aging … the elderly constitute the fastest growing segment of the U.S. population.
Clearly Gene's in a field with potential. But he's not in it solely for the money.
"The biggest kick I get is teaching people how to do this themselves," says Gene. He's proud he's taught people all over the country how to provide comfortable, affordable in-home care for the elderly.
Like his company motto says, he's in this to "do good and do well."
Gene shared a remarkable anecdote about his son, who came to his first investor Summit "ready to quit, curl up in a ball, and do nothing."
The Summit, Gene says, changed his life … he went home, read 50 books, and now he's a successful real estate agent.
You've gotta love the transformative power of real estate!
Serious about sustainability: David Sewell
David Sewell runs specialty cacao and coffee farms and is our go-to expert on agricultural investing.
His business philosophy has three pillars:
Economic sustainability. "If you don't make money, you can't stick around to do your thing."
Environmental sustainability. "It's about more than just thinking green … it's leaving nature better than you found it."
Social sustainability. "Get yourself a team."
David shared more insights about his social sustainability model during the Summit. Working with teams of local experts is what allows him to relax on a cruise ship for a couple of days … he relies on his team to keep his business functioning.
Why everyone is in sales: Tom Hopkins
"I truly believe," Tom Hopkins told us, "that if I got out of a plane in a city where I knew no one and started knocking on doors, making calls, and building business, that within 90 days I would have a profit center."
"How?!" You might ask.
Because of the 80/20 rule, Tom would tell you. Which is 80% of people will make 20% of the wealth, and 20% will make the other 80%.
And then there's the super special 5% who put themselves in the right place and accomplish a high degree of wealth because they are superstars and champion salespeople.
"Everyone is in sales," Tom says.
Why? Because sales is simply the ability to communicate and persuade effectively.
And if you doubt you have what it takes, look at Tom. He started with 90 days of college and little knowledge of sales, and within three years he had sold 365 homes in one year.
Tom credits his success to his own hard work … and the mentors he was blessed to find.
"Every person has greatness inside him (or her)," Tom told us. Sometimes it just takes a little nudge from someone else to let that greatness out.
Sales is not a four-letter word: Robert Kiyosaki
We really look up to Robert Kiyosaki, so when he says sales is an essential skill, we listen!
If you've read Robert's books, you probably know his experience. Robert grew up in a home where "sales" was a dirty word and salespeople were seen as the scum of the earth.
When he came back from Vietnam in 1973 and told his mentor he wanted to be an entrepreneur, his rich dad told him he needed to know how to sell.
Robert was reluctant at first … but he came around (eventually). Listen in for his moment of reckoning!
Robert no longer thinks sales = #!?%. Sales = income! And if you don't have income? Well, it's probably because you can't sell.
Successful startups: Victor Menasce
Victor's a Canadian investor and author of Magnetic Capital.
He gave us some wisdom from his newest book, Startupology, which discusses how to transform a startup into a big business overnight.
Sound impossible? It might be, if you go the traditional route. Only about 10% of startups succeed, and even then, it takes on average seven years to reach profitability.
"My advice, if you want to start a startup: Don't do it," Victor told us.
We can hear you saying it now: "Wait! I thought Victor was going to give me the key to success!"
Here's the key … "If you have an idea that could transform the industry, it's better to find an adjacent business that already has revenue and customers. Your chances of success go up by a factor of eight. It's that simple." Bam.
Bringing the kids on board: Patrick Donohoe
"It's your environment and network that shape a lot of who you are," Patrick told us.
That's why this year, he brought his daughter to the Summit. "There's a dynamic that exists when you're confined to one area with the same people for a week." Believe it or not, that dynamic is packed with motivation and stimulation, said Patrick.
Patrick's daughter Megan first read a tiny version of Rich Dad, Poor Dad when she was six … and now she's got a great head start on becoming a successful real estate investor. Just like dad!
Make very, very wise decisions: Kathy Fettke
Kathy Fettke has been educating folks for a very long time about real estate investing. She runs the Real Wealth Network and has been an investor for years.
So we can say she's seen a lot.
If you weren't investing before 2009, "You need to know there's a lot you don't know," Kathy said.
How do you get that knowledge? Talk to people who've been through down cycles!
These days, Kathy looks for guests to feature on her podcast, The Real Wealth Show, who've been investing for a while … at least thirty or forty years, ideally.
Interested in investing now? Kathy offered some advice. In much of the market, she said, we're in the ninth inning … but not all. You have to know which markets are strong.
And you need to be prepared. "It's a very different game when things turn around, and they always do," said Kathy.
"Now is the time to make very, very wise decisions. The market could be very different next year this time."
A good year for apartments: Brad Sumrok
We asked Brad, a guru on multi-family investments, about market cycles right now. He echoed some of the themes we've been hearing from our other faculty.
"If you're looking at the right markets," Brad told us, "there are still opportunities to be found."
It's those secondary and tertiary markets that folks should really be exploring right now, he added.
Precious info on precious metals: Brien Lundin
Brien runs the longest running investment conference in the U.S., the New Orleans Investment Conference. He's also a precious metals expert.
What do precious metals have to do with real estate? There's actually a lot of crossover between both of these tangible assets.
Long-term depreciation of the dollar and other currencies corresponds with long-term increases in precious metal prices (and values of other assets).
We asked Brien about metal market cycles. He told us that buyers interested in using precious metals as their savings plan should look to buy at interim low points, but true investors really have to watch the cycles carefully.
He also gave us the lowdown on getting involved in the early stages with precious metals … by investing in actual mining companies.
This move can give investors "tremendous leverage," Brien says … just don't forget that with great potential rewards comes great potential risks, too.
Politics and precious metals: Dana Samuelson
Dana also specializes in precious metals, particularly coins.
His current take on the metal space? "People buy all the time, but some people are smart and buy the dips."
For his own part, Dana's waiting to see how the new administration will translate. "Things could be choppy right now," he told us.
Dana also explained his enthusiasm for coin collecting. Coins are little pieces of history. As a collector, "the coin you've held in your hands may have been held by Alexander Hamilton, founder of our monetary system." How cool is that?
15 Summits: Bob Helms
We're proud that the godfather of real estate has joined us for every single summit from the very beginning.
Speaking to the Summiteers, he said, "Hopefully the things you've learned have made it worthwhile."
And he gave all of us some words of wisdom … "Invest in yourselves."
Sowing in fertile ground: Russell Gray
Last but not least, Russ recapped his experience for us. The thing he's most proud of? The Summit's young adult program.
We can't think of a better investment than investing in the next generation.
The environment we've been blessed to create as The Real Estate Guys™ is very nurturing, accepting, and open.
We believe sowing the fertile ground of a young mind can really change the course of a young person's life. Now imagine that influence magnified across all the lives each young person will touch!
Every investor who participated in the Summit this year has had a similar chance to make a profound impact … simply by being willing to learn from each other.
We don't know what seeds will germinate from this Summit, but we do know it'll be good.
We have the most amazing Summiteers, faculty and attendees alike. If you didn't attend this year, the only thing missing was you!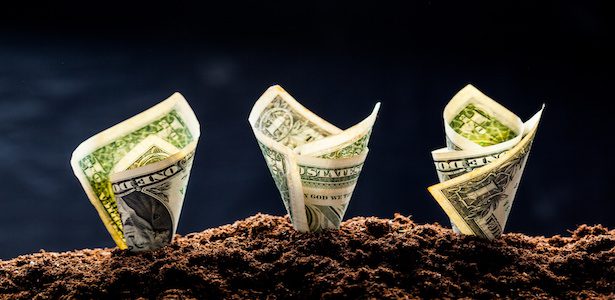 What if your tenants were trees, bushes, and plants?
We usually think of real estate in terms of housing. But what is a farm? It's a piece of dirt where wealth grows.
As we've said before, there is tremendous opportunity in agricultural investments. These investments are less dependent on economic changes, and ideal for creating wealth over time.
The U.S. is still a one of the strongest economic engines in the world. Powers shift, and there seems to be a shift coming. Whether it happens in 20 years or 100 years, it may be wise to diversify your portfolio.
Rather than focusing on the right economic location factors such as the job market, agricultural investments rely on getting the right geography.
From there, if you get the crop right, the entire world is your customer.
Don't think you need to sprout a green thumb to yield results from agriculture.
YOU don't have to be the farmer. Product distribution can be hired. Your mission as the investor is simply to own the LAND the product comes from.
Read on (or listen in!) to get juicy insights from experts at the New Orleans Investment Conference 2016 on what growing assets can look like for you.
In this podcast you'll hear from:
Your coconut-loving host, Robert Helms
His coco-nutty co-host, Russell Gray
Managing Partner of Fischer & Schickendantz, Juan Fischer
CEO of Precious Timber, Alex Wilson
Editor of Gold Newsletter and CEO of the New Orleans Investment Conference, Brien Lundin
---
Listen
---
Subscribe
Broadcasting since 1997 with over 300 episodes on iTunes!
Review
When you give us a positive review on iTunes you help us continue to bring you high caliber guests and attract new listeners. It's easy and takes just a minute! (Don't know how? Follow these instructions.)  Thanks!
---
A New, Safe Option for Agriculture … Uruguay!
Juan Fischer makes a compelling case for"why Uruguay?"
Known for its stability and safety, Uruguay has the lowest crime and poverty rate in South America. Did you know Uruguay also enjoys the highest GDP per capita?
The country (about the size of the state of Washington) is called the Switzerland of South America.
With a population of 3.5 million people, Uruguay produces food for 50 million. Uruguay is in the top six food producers in the world in beef, rice, grain, and dairy exports.
What's more is the land is fertile and not over farmed. The country recently realized its opportunity in agriculture.
Just 15 years ago Uruguay was what Juan termed "a big cattle ranch" with only 250,000 acres of farmland.
Then the food revolution spurred large demand from countries in Asia …
Uruguay evaluated its land, finding one-third of the country's highest yielding land underutilized. Agriculture has since jumped to more than 2.5 million acres.
Something we LOVE about Uruguay's agriculture is its transparency!
Every lot has a number you can plug into a website. There, you see a map with soil types, the percentage of each soil type, productivity index of each type, and a weighted average productivity of the whole product.
Uruguay was the first country to provide this service on a national level. Today it is only offered by both Uruguay and France.
Why overpay for high quality soil? Nutrient-rich soil is perfect for crops, but sandy soil is good for forestry. Uruguay boasts two of the world's biggest paper mills, and the demand for trees is growing.
Does Uruguay Fit into Your Portfolio?
People who gravitate toward agricultural investments are usually playing the long game. Some profit comes at harvest, and more with land appreciation.
Juan reports that right now prices are lower than they have been in 12 years. "The last time we had a price drop was in 2002," said Juan.
After the China slowdown in 2014 and the resulting drop in commodity prices, U.S. land prices dropped 12-14%, and currently Uruguay land prices have dropped sometimes 30% less than their 2013 peak.
"A window has opened for the first time in 20 years," said Juan. "This is a great buying opportunity."
Juan thinks the opportunity will last through 2017, followed by an upward trend as appreciation continues.
Land prices in Uruguay range from $700-$800 per ace for lesser quality soil, to $3,500 for best land. Typically good acres can be bought for between $2,500-3,500.
As Managing Partner of Fischer & Schickendantz, Juan realized there was interest in foreign investments about 10 years ago.
"We offer a passive, hands-off experience for any size investor- large, small, individual, and institutional," said Juan. "We are fed all the properties in the country by the three main brokers."
The company learns what size of land, or amount of money an investor wants to begin with, and takes it from there.
They source all properties, classify them, help clients understand them, and take clients on a tour of the area. Once an investor decides on a property, they structure the purchase, manage it, find a tenant, and do the bookkeeping.
Why Timber is a Great Investment
Next we spoke with Alex Wilson of Precious Timber about his forestry in Central America.
In 2004, Alex and his partner started growing precious hardwoods, including Mahogany, Cedar, and Teak.
Three years ago, they brought on private owners. Like many investing in agriculture, most of his clients are looking for long-term investments.
"The geography in the tropics is ideal for precious hardwoods," said Alex. "There is plenty of sun, rain, nutrients in the ground, and access to putting product into furniture."
He mentions the local artisans are VERY HELPFUL. "Growing it is one thing, processing it is something else," said Alex.
When talking about the lifecycle of timber, Alex mentions the "liquidity premium," a little extra return you get for holding assets that are less liquid. He credits the term to Bob Rice, author of the book "The Alternative Answer."
Those with a high net worth like investing in timber because of the security and added bump in ROI. Timber has an 8-10 year harvest cycle.
When first planting, investors need to wait until the trees mature to harvest, then re-plant and repeat the cycle. With a diversified plan, harvest times can be staggered.
So Why Coconuts?
Coconut plants yield more regularly, but Alex wasn't always interested in the exotic crop. His inspiration came from an unlikely place …
When Alex's daughter, who was then age 13, had acne, she read about coconut oil, tried it, and the break out was cleared up. That led to coconut lotion, coconut milk, and other products in their home.
Alex called his friend in Central America and asked if he knew anyone with coconut trees.  Alex and his partner tracked down the only certified coconut seed pollinator in Central and South America.
Then they took a leap of faith, planting several hundred thousand acres of coconut trees a few years ago.
Though his partner Ken lives in Central America now, neither of them directly manage the day-to-day farming operations, as they opted to hire professionals.
"If you come to my house you might notice a plant bought on Tuesday from The Home Depot could be dead by Sunday," laughed Alex, "I'm not a green-thumb guy."
Their lack of garden know-how doesn't stop their operations from thriving. Precious Timber collected a modest harvest this year, and are looking forward to a harvest next year. Coconut trees fully produce after six years and have a lifespan of 60 years. "I call it my agricultural annuity," said Alex.
Alex and Ken generally work with accredited investors, with a minimum of a $100,000 investment. Alex advises clients to invest with people they know and like.
"If it feels good, do it," said Alex, "if it doesn't feel good, don't do it."
He regularly invites new investors to visit the plantation. "In the beginning it's a good idea to get down and get to know the people," said Alex. "Walk the plantations, shake hands with the people doing the work, meet accountants and attorneys."
He and his partner plan scheduled visits, guided tours, and can meet almost any time spontaneously because Ken lives in the area.
Are you interested in more information on Precious Timber and Coconuts? Email timber [ at ] realestateguysradio [ dot ] com to have a packet of information about investing with Precious Timber sent to you.
New Orleans Investment Conference
2016 marks the 42nd annual New Orleans Investment Conference. It was incredible to broadcast from the LONGEST RUNNING investment conference in the United States
Brien Lundin, CEO of the conference and author of Gold Newsletter, has some great insights for you.
People gather from all over to discuss everything from the economy, gold and silver, oil, real estate, and politics.
"Until people come here and experience it, you don't realize all the benefits and advantages of being able to talk to people," said Brien, "to talk to big name speakers in the hallways and mingle with other investors who are very successful and have great ideas to share."
Brien notes that this year gold has been a BIG performer, which has caused mining stocks to look different. "There are lots of smiles this year." Said Brien.
Last year the market made a turn for the better around this time as well. Brien credits it to the fed trying to "squeeze in a quarter-point rate hike" at the end of the year, marking a launching point for gold.
The new year is around the corner, and we're always fans of meeting with like-minded people to get closer to your goals. Whether you're a seasoned investor or just getting started, planting a smart investing plan will yield profitable results!
---
More From The Real Estate Guys™…
The Real Estate Guys™ radio show and podcast provides real estate investing news, education, training and resources to help real estate investors succeed.
Will the Fed raise interest rates?  Will gold go up?  Will stocks crash?
Inquiring minds want to know!  And so do real estate investors.
So we sit down to chat with three of the smartest guys we know…a Bull, a Bear and a Bug (gold that is).  And then we discuss what it all means to YOUR real estate investing.
---
The Real Estate Guys™ radio show and podcast provides real estate investing news, education, training and resources that help real estate investors succeed.
---
Divining the tea leaves of financial markets is an imprecise science at best…and probably much more of an art.
But whether science or sorcery, when you're busy building a portfolio of assets, liabilities, cash flow and savings, you need to pay attention to a lot of moving parts.
Broadcasting from the New Orleans Investment Conference in (you'll never guess…) New Orleans, Louisiana:
Your divine host, Robert Helms
His imprecise co-host, Russell Gray
Renowned economist, author and stock guru, Mark Skousen
Best-selling author, outspoken financial pundit and Fed critic, Peter Schiff
New Orleans Investment Conference promoter, newsletter publisher and gold guru, Brien Lundin
Each of our guests have been with us before.  But in case you're new to the show, you should know that NONE of them are real estate investors.  And for our purposes, that's a good thing.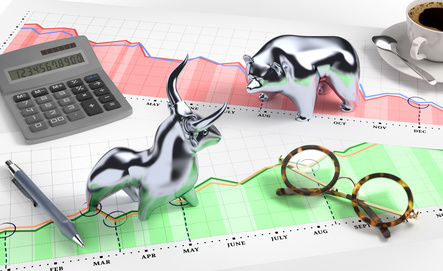 We're looking for peripheral perspectives on the financial markets which affect us all…no matter which segments we're invested in.  That's because all these markets are part of a fluid sea of funds which ebb, flow, circulate and mix.
All but the most inexperienced real estate investors understand the bond market sets interest rates.  And as you accumulate a portfolio of properties, unless you're a cash buyer, you're also accumulating a big portfolio of loans.
So interest rates and the bond markets should be of great interest to you.
Why are interest rates low?  Will the Fed raise interest rates?
Some think that the Federal Reserve sets interest rates.  That's not technically true.  At least not for mortgages and many other market rates.
But the Fed has a HUGE impact on interest rates through their open market manipulations…er, activities.
The Fed adjusts bank reserve requirements, sets the Federal Funds rate (that's the one you hear about all the time on the news), and manipulates various and sundry other levers to expand, contract and coerce the costs and motivations of lenders and borrowers.
So watching the Fed is an obsession for many investors.  That's why the Fed is in the financial news all the time.
Right now, the Fed keeps TALKING about raising interest rates.  They haven't done it in 10 years.  But they keep talking about.
Peter Schiff thinks the Fed probably won't raise rates.  He says if they do, they'll prick bubbles in stocks, bonds and other markets …and expose a phony economic recovery.
What about the stock market?  Will stocks go up…or will they crash? 
Of course, interest rates affect more than the cost of money.  Rates affect how money is used, stored and borrowed.
Companies are borrowing cheap money to buy back their own stock.  And why not?
If your company earns anything above the cost to borrow, then every dollar you borrow to buy your own stock makes you a profit.  It's just like when a real estate investor can borrow 4% mortgage money and buy 8% cash flow properties.  You'd do that all day long.
Plus, stock buybacks improve a company's EPS (earnings per share) because they divide the same earnings over less outstanding shares.  This can look good to unsophisticated stock investors and make a company look like its sales and profits are growing, when they could actually be shrinking.
Cheap money also empowers mega mergers and leveraged buy outs.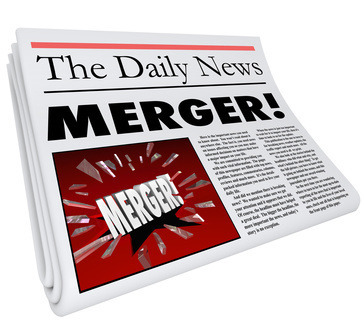 You've probably heard about AT&T and DirectTV, American Airlines and U.S. Airways, Anheuser-Busch and Miller, and the big one currently under consideration between Pfizer and Allegra.  And that's just off the top of our head.
These deals need to be financed.  Cheap money makes the debt load easier to cover from operational income.
It's no different than when a real estate investor borrows to buy a property and then pays for the loan with the rents.
Hopefully, the property cash flows at a rate higher than the cost of the funds.  So the lower the cost of the funds, the more properties qualify to do a deal.
Now you might choose to go in thin as long as you have a viable plan to increase net operating income.  Guys like Ken McElroy do this all the time.
But guys who take over companies do the same thing.  And often their plan to increase profit, means cutting back on things like payroll (layoffs) and long term investment (research & development and capital expenditures).
M&A (mergers and acquisition) guys argue the "acquire and fire M.O." helps make companies more efficient.
Maybe.
Sometimes it makes companies less competitive.  Because when you lay off people, you lose intellectual capacity.  And when you cut R&D and Cap Ex, you don't have new products or state of the art equipment and efficiency.  Eventually, all this can make you LESS competitive.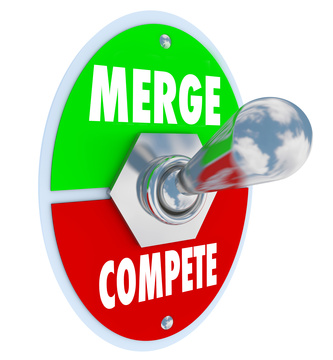 But we're not here to judge.  We aren't that smart.  We're just pointing out what's going on so you can anticipate and react accordingly.
For real estate investors, it can mean entire employment bases being shut down.   When Company A buys Company B, sometimes they shut down an entire campus.  Jobs are lost.  That affects the local real estate market.
Are any major employers in YOUR market in talks to merge?  Pay attention!  It could affect the local economy…and YOUR bottom line.
Low interest rates also affect Mom & Pop stock investors…
Right now, low interest rates are forcing people out of savings and into the stock market.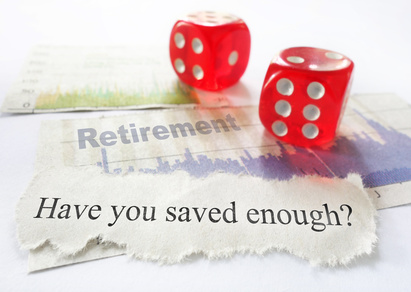 The stock market is the only place most paper asset investors know to go to try get enough earnings from their savings to live on.  Otherwise, they have to eat into the principal.
Of course, if they eat too much principal, they run out of money before they run out of life.  This is one of the greatest fears of the HUGE baby boomer generation…which is retiring at the rate of over 10,000 per DAY.
Of course, helping these folks discover how income producing real estate can provide better cash flow, lower taxes, and a long term hedge against inflation is one of the GREATEST OPPORTUNITIES going right now.  And with the new law opening up your ability to market to potential investors, there's never been a better time to get into the syndication business.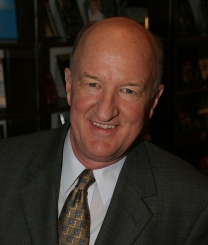 Mark Skousen thinks as long as rates stay low, the stock market will stay strong.  And speaking of strong…
Why is the dollar strong?
This is SUCH a GOOD question.  But before we tackle it, let's consider what it means.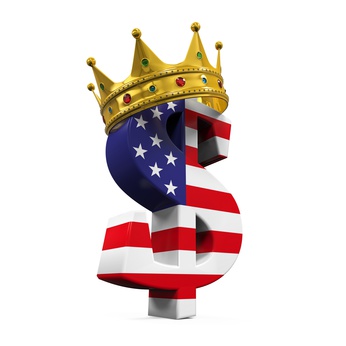 The "strength" or "weakness" of the dollar can be measured against many things.
If you go to the gas station and can fill up your tank for $20, you might say the dollar is "strong" against gasoline.  You can buy a lot of gas for fewer dollars.
But if it takes $200 to fill you tank, you'd probably say the dollar is "weak" against gas.  It takes a lot MORE dollars to buy the same gas.  Or you could say gas is strong.  Or gas went "up".
The point is that "strength " is relative.  Compared to what?
Right now, many other currencies are even WEAKER.  In fact, some countries' interest rates have gone NEGATIVE.    And most other countries' economic growth is even more anemic than that of the United States.
Of course, the U.S. has a trump card…and it's not the guy running for President.
The U.S. dollar is still the world's reserve currency.  And U.S. Treasuries, which are denominated in dollars, are considered by most to be a "safe haven" asset.
You've probably  noticed, there's been bit of instability in the world.  And it's been going on for awhile.  So (allegedly) paper asset investors worldwide are piling into dollars and Treasuries…for safety.
Of course, not everyone thinks dollars and Treasuries are the safest place to be….
Will gold go up?
China and Russia have been dumping dollars and Treasuries and buying gold.  Meanwhile, U.S. mint sales are at record highs.  Physical inventories are dropping.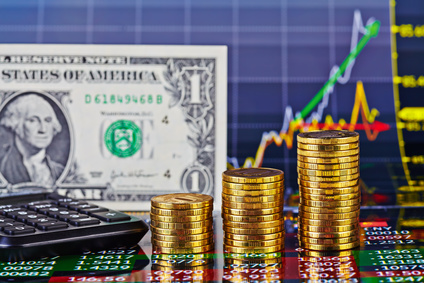 Yet the price of gold FALLS.  That's weird.
But actually, gold is only falling when measured in dollars.  In terms of other currencies, gold is actually rising.
We know.  It's hard to get your mind around.  But we think it makes sense to try.  Go back and think about the gas example.  When you have to trade more dollars for the same gas, you can say the dollar fell…or you can say gas went up.
Think about what you're doing by investing…
You're working at earning or raising dollars to use as down payments.  So you're probably being paid in dollars and saving in dollars, right?
Then you go out and borrow…in dollars…to buy a piece of real estate that will generate income in…dollars.
Along the way, you'll take in deposits, build reserves, set aside money for contingencies and capital expense…probably all in dollars.
And even if you're reinvesting by adding more properties, you're still going to be building up bigger and bigger CASH balances…in dollars.
So now your EXPOSURE to the banking system and the dollar is GROWING.
Therefore, it seems sensible for you to be concerned about the strength of the banking system and the dollar, right?
BUT…you say…what difference does it make?  What choice do I have?
GOLD.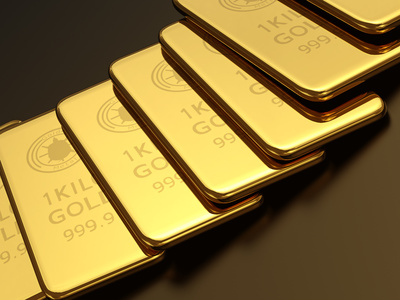 Precious metals are an alternative to dollars as a place to store liquid reserves.  It's where people (and countries) go when they're concerned about the dollar and the banking system.
So we pay attention to gold because it's an indicator of the strength and direction of the dollar.  Make sense?
It used to be good enough to simply watch the PRICE of gold.  If it was down, then demand was down.  If the price was up, then demand was up.  So you could accurately use price to gauge demand.
Not today.
That's because physical gold prices are impacted by paper derivatives in the futures markets.  That is, there are people who buy and sell physical gold.  And there are those who buy and sell contracts (paper) which are allegedly backed by gold.
We know.  It's heady stuff.  But please don't gloss over.  It's not as hard as it seems.  And it really does matter to your long term financial health.  Really.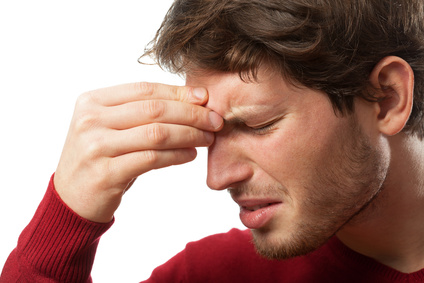 We won't get into all the mechanics of the gold futures markets.  This is already a marathon blog (THANKS for sticking with us this far!)…
Suffice it to say that when paper traders sell highly leveraged paper contracts they are able to push down the price of gold in both the paper AND the physical markets.
But when the price of physical gold drops, physical buyers show up and claim physical gold.  As long as those orders get filled, people trust the paper contracts.  The paper guys may not want the physical, just like you may never want all your cash out of the bank.
But the minute you don't think the bank has the cash to give you, you want it all.  Right now.  And if you can't get it, you lose trust in that bank statement you have that says the cash is really there.
Well, when we first started watching the gold market, there was twice as much physical gold in the warehouses and there were about 40 claims on every ounce of physical gold.
Today, the physical inventory is half what it was and the outstanding claims are pushing THREE HUNDRED for each ounce.
This makes us suspicious that the PRICE of gold may not really be "free market"…which means it's less useful for determining what's really happening with the dollar.
If the demand for physical market were to exceed the ability of the warehouses to deliver the gold, then the true price of gold in dollars could be revealed.
Going back to our gas example, it means it would take more dollars to buy the same gold.  Gold would go "up".  Really what's happening is the dollar would be "down".
But we're just real estate guys and we're clearly out of our league when commenting on gold.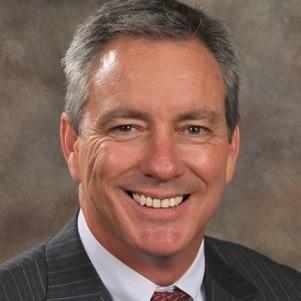 Brien Lundin is one of the smartest, most connected gold guys we know.  He tells us the gold investors he knows think gold has put in a bottom.  Which really means the dollar compared to gold has peaked.
That would mean gold will be going "up" and the dollar will be going "down".
If so, it explains why governments (Russia and China in particular) and individual investors are using dollars to buy gold now.
And as if all this wasn't enough, consider it's being reported that China's currency (the yuan) may be about to be included as one of the world's reserve currencies, joining the U.S. dollar, the British pound, the Euro and the Japanese yen.  Of course, the U.S. would need to approve it.  Which might explain why China set up its own international bank.
As we discussed in our Real Asset Investing report, this is a trend we've been watching develop for several years.
What does it all mean to real estate investors?
Okay, for you marathon readers, let's try to wrap all this up and put a bow on it.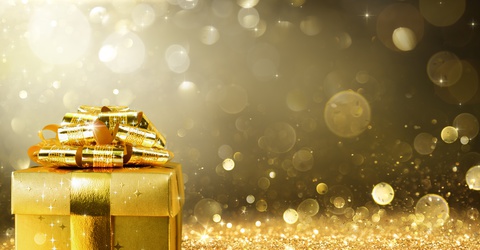 Interest rates have a big and direct impact on your mortgages, your cash flows, your tenants and the local economies which support your properties.
The Fed's motivations and maneuverings impact interest rates.  And the Fed is influenced by the stock market and the dollar (and vice versa).
Gold is one of a few indicators of the strength and future of the dollar, which has been slowly losing its grip as the world's reserve currency.
If there is hidden weakness in the U.S. economy and U.S. dollar, rising interest rates and/or a failure to deliver on physical gold shipments could quickly expose it.
The result could be rapidly rising interest rates or a rapidly falling dollar (inflation, i.e., rapidly rising prices).
In any case, you want to be ready for ANYTHING.  And dollars, bonds and bank accounts probably won't be as safe as many think they are.
So we continue to think real assets which serve essential, transcendent needs (shelter, food) in markets with good infrastructure, population, business climate and low costs will be the safest (and probably most profitable) places to be.
The MOST IMPORTANT INVESTMENT you can make right now is…
Your own education and network.  Because if things get crazy, you'll want to see it sooner, understand it better, and be connected to lots of smart people you can collaborate with to navigate a rapidly changing environment.
We know you'd probably like everything to be simple and easy.  But that's not the world we live in today.
Of course, it doesn't have to be scary or boring.  Personally, we go out of our way to create fun and educational events to bring great people together to learn, share, connect and work on a building a brighter future.
---
Listen Now: 
The Real Estate Guys™ radio show and podcast provides real estate investing news, education, training and resources that help real estate investors succeed.