Our good friend, multi-time Investor Summit at Sea™ faculty member (who's back again for 2020!) … and greatest-selling financial author in history …
Robert Kiyosaki thinks pensions are the greatest threat facing the financial world today.
Of course, it's not like pension problems are breaking news. The whole crisis has been unfolding for a decade as more of a slow-motion train wreck.
But over the last few years, the looming disaster is getting hard to ignore …
America's utterly predictable tsunami of pension problems
– The Washington Post, 2/22/17
Pension Fund Problems Worsen in 43 States
– Bloomberg, 6/30/17
States have a $1.4 trillion pension problem
– CNN Money, 4/12/2018
The Pension Hole for U.S. Cities and States is the Size of Germany's Economy
– The Wall Street Journal, July 30, 2018
"Many retirement funds could face insolvency unless governments increase taxes, divert funds, or persuade workers to relinquish money they are owed."
And it's not just government pensions. Some of the biggest corporations are also struggling under the weight of their pension burdens …
GE's $31 billion pension nightmare
– CNN Business, January 19, 2018
Here Are 14 Companies Getting Crushed By Pension Costs
– Business Insider, 8/15/2012
You get the idea. Huge storm clouds have been forming for quite a while … in both the public and private sectors.
In an election year, you'd expect to hear some chatter about it. But we're guessing you won't because there's no politically palatable solution.
Of course, ignoring the problem won't make it go away.
That's why Kiyosaki is shining light on it. You can't prepare for or profit from a problem you don't or won't see.
So this is a situation we've been watching more closely of late. And clues in the news tell us pension problems pose a threat to real estate investors.
Desperate politicians have already proposed funding their shortfalls with property taxes and cuts to benefits for pensioners … some of whom could be YOUR tenants.
Meanwhile, major corporations like General Electric and United Airlines have already cut their pension benefits.
Of course, the flip side of bad news is GOOD NEWS …
Pension problems also create opportunities for real estate investors.
We think pension managers will eventually concede that for a chance to save their funds from the Federal Reserve's war on yields …
… they're going to need to get REAL … real fast.
Pension fund managers will need to funnel more money away from Wall Street and into Main Street.
Think of all the reasons Main Street investors LOVE real estate …
… reasonably consistently achievable double-digit total returns …
… inflation-hedged yields much higher than bonds and without the counter-party-risk …
… assets which aren't practical as gambling tokens in the Wall Street casinos, and therefore much less volatile in terms of yields and principal value.
We know. You're already convinced real estate is awesome. And you may be wondering why everyone doesn't invest in real estate.
But don't under-estimate the seductive allure of Wall Street marketing and the pervasive political pressure to promote paper assets.
Remember, an argument can be made that government and Wall Street sometimes work together to the detriment of Main Street.
But when Main Street gets mad … it's every politician and pension manager for himself.
So when poking around the crevices of the internet looking for credible clues …
… and being mindful that things NOT being talked about in well-publicized political discourse is probably more worth paying attention to …
… and we came across a couple of interesting articles …
CalPERS gets candid about 'critical' decade ahead
– Capitol Weekly, 8/27/19
Yes, we realize this article isn't "fresh" … but it's still relevant today. After all, they're talking about the "decade ahead" … and again, this is a slow-motion train wreck.
Here's a notable excerpt …
Quoting a letter written to CalPERS by a third-party consulting company brought in to help figure out what to do …
" 'The financial world is changing, and we must change with it,' said the letter. 'What we've done over the last 20 years won't take us where we need to go in the future. New thinking and innovation are in order.' "
Of course, who knows what they mean by that. "Change", "new thinking", and "innovation" are all buzz words that lack meaning apart from a suggestion or context.
But one thing is perhaps becoming clear to the pension managers … Wall Street's not the answer …
" Meanwhile, a line [the] letter is a reminder that CalPERS remains at the mercy of the market, as when the stock market crash and recession struck a decade ago: 'The value of the CalPERS fund fell 24 percent in a single fiscal year, to about $180 billion.' "
So it's against this backdrop that we found the second, more recent, article noteworthy …
Sacramento County launches tender for alternative assets consultant
– Institutional Real Estate, 2/11/20
"The $10 billion Sacramento County (Calif.) Employees' Retirement System (SCERS) is seeking a consultant for its alternative assets portfolio …"
"The alternative assets consultant works with the pension fund's investment staff to help develop and maintain strategic plans for the system's absolute return, private equity, private credit, real assets, and real estate investments."
Pension problems are rampant in governments … from nations to states to counties and municipalities, as well as corporations all around the world.
As pension managers realize there's opportunity to grow absolute returns through private placement and real estate …
… it opens up a potential floodgate of money into Main Street opportunities.
Of course, if you're just a Mom & Pop Main Street investor … or even a fairly successful real estate syndicator doing multi-million-dollar deals …
… you may wonder how YOU can get in on the action.
Like Opportunity Zones, pensions pointing their portfolios at specific markets and niches have the potential to provide a tailwind to EVERYONE already there … or going along for the ride.
So pay attention to pensions … not just for their potential to torpedo the financial system …
… but for the opportunities created as they act out on "new thinking and innovation".
Lastly, keep in mind that like Fannie Mae and Freddie Mac back in 2008, and the FDIC today …
… the Pension Guaranty Benefit Corporation is a horribly underfunded quasi-government enterprise backing TRILLIONS in potentially failing pensions.
If a substantial number of pensions fail (a VERY real possibility) …
… it's all but certain the Federal Reserve will need to step in to paper over the mess with trillions in freshly printed dollars.
This weakens the dollar and among the biggest winners are borrowers and owners of real assets.
This makes real estate investors who use mortgages double winners.
So while you may not be able to calm the stormy seas …
… you can choose a boat that's seaworthy and equipped to sail faster when the winds of change (and a falling dollar) blowhard.
Until next time … good investing!
If you sometimes feel like a small fish in a very big ocean … it's because you are.
There are LOTS of big, bigger, bigger-still, and downright ginormous other fish … some with very sharp teeth … circling all around you.
There are also mostly hidden forces creating powerful currents and waves … speeding you up, slowing you down, or taking you completely off course.
That's why we look for clues in the news.
And because mainstream financial media doesn't cater to Main Street real estate investors, we need to stay alert to notice things often hiding in plain sight.
In a recent trek through an airport on our way to speak at an investment conference … a notable magazine cover hit us in the face like a brick …
The Horrible Housing Blunder
Why the Obsession with Home Ownership is So Harmful
The Economist Jan 18-24, 2020
If you're not familiar, The Economist is one of those highbrow publications ginormous fish and wave-makers are reading.
The Economist articles provide insights into how powerful people think about small fish like us and the things we care about … like housing.
In The Economist table of contents, the housing blunder topic is introduced this way …
"The West's obsession with home ownership undermines growth, fairness and public faith in capitalism."
"Housing is the world's biggest investment class … at the root of many of the rich world's social and economic problems."
Wow. We didn't know home ownership is so harmful to our fellow man. We're ashamed.
But before we dig in, take a minute and simply consider their conclusion …
…and what happens to YOU if powerful people decide to implement policies to protect the world from the evils of housing.
Now you know why we pay attention.
So, on page 9 of The Economist, under their "Leaders" section (think about THAT) …
… they assert housing markets CAUSE both sudden economic crashes AND chronic economic "disease".
Then they support their conclusion by claiming "a trillion dollars of dud mortgages blew up the financial system in 2007-08".
Maybe you've heard that one before.
Of course, they make no mention of the trillions of dollars of Wall Street concocted derivatives of those dud mortgages …
(Warren Buffett called derivatives "weapons of mass financial destruction" … NOT the mortgages underneath them)
They also don't account for the dangerously weak lending "standards" (we use the term loosely) Wall Street used to entice weak borrowers.
Nor do they mention the reckless, speculative and highly leveraged bets placed using those mortgage derivatives by arrogant gamblers in the corrupt Wall Street casinos.
Of course, the greed behind all of it is simply a "derivative" of the moral hazard created when everyone in the market KNOWS the Federal Reserve will paper over any problem with freshly printed "money".
Back to The Economist special report on the horrible housing blunder …
Besides the terror of housing threatening the entire financial system, The Economist says …
"… just as pernicious is the creeping dysfunction … housing created …" which they define as …
"… vibrant cities without space to grow; aging homeowners sitting in half-empty houses …
… and a generation of young people who cannot easily afford to rent or buy and think capitalism has let them down."
So it seems cities which selfishly vote to preserve green space for themselves, their families, and the environment are … financial terrorists.
As are old folks who have the gall to stay in the homes they raised their children in … long after the children have successfully (and presumably permanently) moved out.
And speaking of all those independent young people … apparently because of these selfish homeowners, they can't "easily" afford to put a roof over their head.
Of course, there's no mention of the terror created through government sponsored student debt which both inflated the cost of college and enslaved a generation into inescapable debt …
… making home ownership … or even renting … far from "easy".
Ummm … sorry, but how is that housing's fault?
And what do the social scientists at The Economist suggest is the answer to the horrible housing blunder?
For that we need to flip over to page 44 where we discover that …
"Over the last 70 years, global house prices have quadrupled in real terms."
For those keeping score, 70 years ago was 1950. Store that for future reference.
"Real terms" means adjusting both incomes and prices for inflation. In other words, prices rose four times faster than incomes.
The solution to all these ills is threefold says the author …
First, is "… better regulation of housing finance …" so that "… people are NOT encouraged to funnel capital into the housing market."
Yes, every business person knows when you need MORE of something you should starve it of capital. Brilliant.
Next is … wait for it … "a better train and road network" to "allow more people to live farther afield." …
… because who doesn't enjoy riding public transportation 100 miles a day to go to work?
And last but not least, our personal favorite …
"… abolishing single-family-home zoning, which prevents densification …" and "…boosting the construction of public housing."
Makes sense (not) because clearly, the only thing better than riding public transportation to and from work for hours a day is coming home to relax in "the projects".
Of course, as you've probably discerned, we think the whole thing is absurd.
But while it's laughable, it's also scary … because this is the way those ginormous fish think.
Worse, they've assigned the symptom (high housing prices and stagnant real wages) to the wrong disease … so they're prescribing the wrong medicine.
Housing prices took off in the '50s because Bretton-Woods handed the U.S., and then in 1971, the entire world, a completely unaccountable ability to go into unlimited debt.
Worse, it requires the perpetual, unrelenting growth of debt … or the system collapses.
So the wizards must continually find new ways to fabricate affordable debt …
… through mortgages, student loans, government spending, endless wars, or (insert boondoggle of your choice) …
… plus, 40 years of falling interest rates … to zero and beyond!
It would take so much more space than this modest muse permits to delve deeper into the mindset, motives, and methods of the wizards behind the curtain …
… and to explore the MANY opportunities for Main Street investors who are aware and prepared.
For now, we simply encourage you to PAY ATTENTION and THINK. And look for every opportunity to talk with others who are doing the same.
Way back in January 1988, the cover of The Economist boldly warned the world to "Get Ready for a World Currency".
As we chronicle in our Future of Money and Wealth video, The Dollar Under Attack, and is easily seen through MANY headlines since …
… the dollar's role as currency of the world is steadily being attacked RIGHT NOW by both friend, foe, and technology.
Here in January 2020, The Economist is overtly prodding the world to take on the threat of housing …
"Bold action is needed. Until it is taken, housing will continue to weaken the foundations of the modern world."
This hits us all right where we live and invest. We should all be paying attention.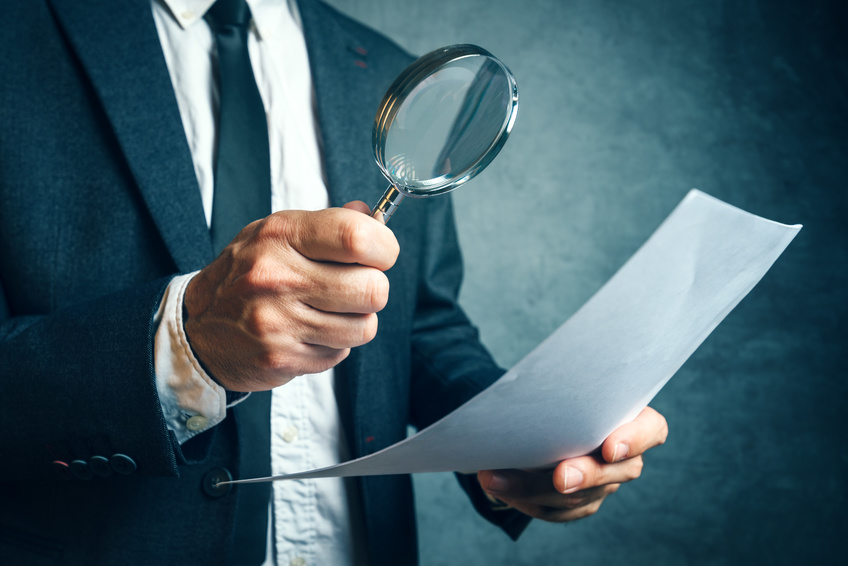 When you're an investor … the state of the financial system is always on your mind. 
The Fed shocked the world when it pushed an emergency infusion of cash into a distressed financial system. 
In 2008 … it took $85 billion per month to stabilize the U.S. financial system. 
Today, the Fed is injecting $75 billion PER DAY. 
Does this mean our financial system is in trouble? 
We're searching for Clues in the News about the Fed, the Repo Market, and what it could mean for investors like you. 
In this episode of The Real Estate Guys™ show, hear from:
Your stable host,

Robert Helms

His fabled co-host,

Russell Gray 
---
Listen
---
Subscribe
Broadcasting since 1997 with over 300 episodes on iTunes!
---
Review
When you give us a positive review on iTunes you help us continue to bring you high caliber guests and attract new listeners. It's easy and takes just a minute! (Don't know how? Follow these instructions).
Thanks!
---
Staying Smart in a Changing Market
We look at a lot more than just real estate. That's how we stay smart in an ever-changing market. 
This week, we're looking at what's going on at the Federal Reserve … and we're not just talking about the interest rate change. 
But let's start there. 
The Fed came out and dropped interest rates by 25 basis points … which is one-quarter of one point. 
It's important to note that the Fed doesn't actually drop interest rates, because they don't set interest rates. 
What they do is set a target and a range. 
They dropped the high end of the range down 25 basis points … and that manipulates the markets. 
The Fed also goes into markets and buys and sells bonds … again manipulating interest rates. 
So what is the effect of those actions on a real estate investor?
Sometimes it can be confusing … but it starts with understanding that yields … which are interest rates on bonds … are a function of supply and demand. 
When money floods into the bond market, it means that the interest rates come down. When money leaves the bond market, it means that interest rates go up. 
Many people think that if the Fed lowers the interest rates, mortgage rates are going to go down … BUT really the opposite is what would happen. 
Today, it's different. 
The money that is moving around isn't coming from the market. The Fed is putting more money into the system. 
That means investors are playing with new money that is in the system … and bonds go up and stocks go up. 
For the last decade, there has been a big infusion of money into bonds … so much so that it has driven interest rates yield down. 
There are $250 trillion of total bonds out there … $17 trillion of them are negative yields. 
It's important to understand because, at the end of the day, a real estate investor is a user of debt. 
As investors, we have to pay attention to what the Fed is doing … and we should watch other investment categories like stocks and oil and gas and metals. 
All these things play together and play off of each other. 
The Repo Market
Now, something happened this week that hasn't happened since 2008 … and it has got a lot of people nervous. 
The repo market dried up. People were going in to raise short-term cash … and there was no money. 
The repo market is like a pawn shop. It's where Wall Street traders go to hawk a bond. It's the same thing that house flippers do … but it happens in a day instead of over the course of several months. 
Remember that the bond that you hold is valuable because it has a rate of return. 
There's a payment associated with it. It's a poker chip in the Wall Street casino. 
Healthy markets require certain components. There has to be cash. There has to be assets. There have to be buyers. There have to be sellers … and there has to be trust. 
If any one of these components breaks down, then the system locks up until people fix whatever the problem is. 
On September 16, 2019, people showed up at the repo market … and there wasn't enough. 
So, in order to get cash, they had to start bidding up or discounting what they were selling. 
Interest rates went all the way up to nearly 10 percent … and the Fed's target is about 2 percent. 
So, the Fed had to step in. They pumped in $53 billion the first day. 
It wasn't enough. The next day they had to put in another $75 billion. 
Still not enough. The third day, the Fed added in $75 billion more. 
That's more than $200 billion in three days. And it STILL wasn't enough. 
So, the Fed lowered the rates … and every single day of the following week they pumped another $75 billion into the market. 
The question for investors is … why did this happen?
Well, nobody knows. It's a big mystery. 
Ultimately it all comes back to those key components … buyers, sellers, cash, assets, and trust. 
If there's no cash, you can't have buying and selling … and people don't trust the marketplace enough to come in. 
What You Can Do To Prepare
Every listener out there that didn't live through 2008 really needs to wake up and understand what can happen. 
For those of you that did live through 2008, this is probably like deja vu. 
But there are things you can … and probably should … do to be prepared just in case this is a real crash. 
It may not be. It may be just a little crash … but if you're prepared, a crash is a great wealth-building opportunity. You can go into a marketplace and pick up bargains. 
The best thing you can do is get educated. Education is not just consuming knowledge and perspectives … it's processing and thinking and conversing with experts. 
The second thing you can do is pay attention. We obsess about the news because there is so much you can learn from what is happening around you. 
From a practical portfolio management standpoint … right now you can lock in low rates for the long term. Take advantage of that. 
And you can take the combination of cheap interest rates and equity and pull some of that equity out and get liquid. 
Store that liquidity in something that allows you to pivot to other currencies. 
All of this is so you can be prudent as you look ahead into the unknown. 
Listen to the full episode to learn more about today's Clues in the News!
More From The Real Estate Guys™…
The Real Estate Guys™ radio show and podcast provides real estate investing news, education, training, and resources to help real estate investors succeed.
---
Love the show?  Tell the world!  When you promote the show, you help us attract more great guests for 

your

 listening pleasure!
The Fed shocks the world with an emergency infusion of cash into a distressed financial system.
It took $85 billion per month to stabilize the financial system in 2008. Today, the Fed is injecting $75 billion PER DAY.
Is the financial system in trouble? What's an investor to think … and do?
Listen in as we search for Clues in the News about the Fed, the Repo Market, and what it could mean to real estate investors.
---
More From The Real Estate Guys™…
The Real Estate Guys™ radio show and podcast provides real estate investing news, education, training, and resources to help real estate investors succeed.
---
Love the show?  Tell the world!  When you promote the show, you help us attract more great guests for 

your

 listening pleasure!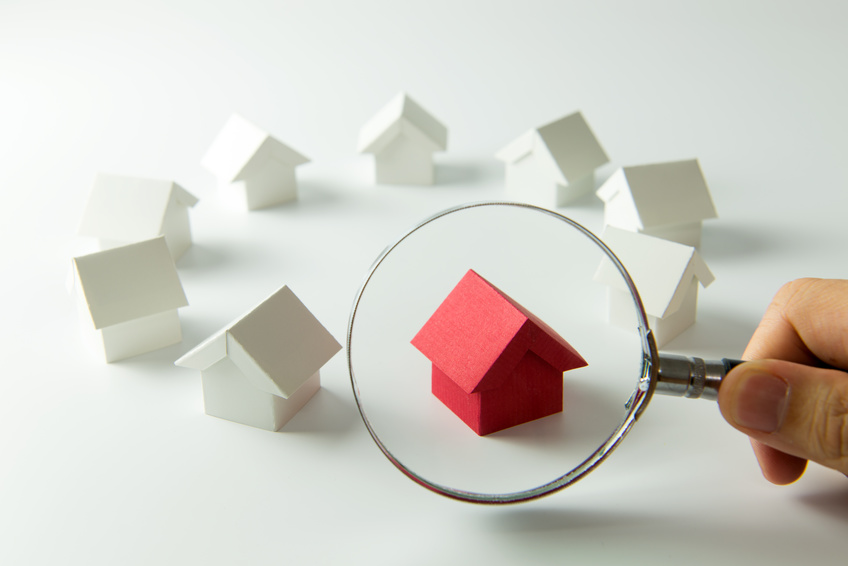 If you're wondering which way the financial winds are blowing … look to the news!
From the rollercoaster ride of the stock market, to negative interest rates on mortgages, to big moves in gold and oil … it appears the winds are changing. Something is coming. 
Savvy real estate investors are reading the signs and asking, "What should I do?"
Join us as we study the mystery that is the headlines and discuss what all these things mean for investors like YOU. 
 In this episode of The Real Estate Guys™ show, hear from:
Your headliner host,

Robert Helms

His mysterious co-host,

Russell Gray 
---
Listen
---
Subscribe
Broadcasting since 1997 with over 300 episodes on iTunes!
---
Review
When you give us a positive review on iTunes you help us continue to bring you high caliber guests and attract new listeners. It's easy and takes just a minute! (Don't know how? Follow these instructions).
Thanks
---
The dance between stocks and bonds
On today's edition of Clues in the News, we'll go beneath the headlines to find out how all the goings-on in the market impact real estate. 
They say that the time to repair the roof is when the sun is shining. 
Right now, markets are good. Real estate is strong. Rents are durable. Jobs are great. Gold is high … so we need to dig into the headlines. 
Even though we're in real estate, it's important to pay attention to other industries and markets like oil, bonds, and gold. 
When we try to understand what's going on in the world economically, it's like that old game Mouse Trap. Every action has a reaction. 
And there seems to be a dance between the stock market and the bond market. 
When people are feeling good, investors buy stocks … because they are feeling bullish that the asset value of the stock that they bought was going to go up. 
When they get fearful … they sell stocks and go for safety in bonds. 
Bonds are basically IOUs. The best bond you can get is from the U.S. government, which prints the world's reserve currency … the dollar … making it impossible for them to ever default. 
But as we saw in 2008 … it is possible for your credit to seize up. 
So, you can rearrange your affairs in order to capitalize on the opportunities that will be created by whatever is going to happen to the market in the future and mitigate the risks. 
Signals from the yield curve inversion
When you hear bonds and stocks, you may be thinking that it doesn't have much to do with real estate. 
But it does … because interest rates are the fuel that we use to drive our real estate purchases. 
You've probably heard recently that rates are headed down and the Federal Reserve is planning to cut rates another quarter of a point. 
We certainly look at that to see what the long-term prognosis is for owning real estate. Then we look at the short-term housing markets. 
But in between, there are all kinds of signals. 
One of the big signals that happened last week was a yield curve inversion. 
You don't have to necessarily understand what that is at a deep level. What you do have to understand is what it means. 
In other words, if you're driving down the road and see that oil pressure is green, you know you're good. 
If it falls below the green, you know that if the light turns red and you don't put oil in your car, your engine is going to blow. 
A yield curve is like that. It's the relationship between short-term interest rates and long-term interest rates. 
When you take on a loan, the yield curve should slope up so that the lower rates are closer to you and as time progresses they go up as they forward further in time.
When the curve inverts, it goes the other way. 
All you really need to know is that the last seven recessions were preceded by a yield curve inversion. On average, the recession came 22 months later. 
Whatever happens, there is always a flow of money to and a flow of money away. You want to make sure that you're always in the flow of where it's coming. 
Growth in gold
Meanwhile, gold prices are reinvigorated by the yield curve. 
Gold prices pick up on fears of a global recession because those two markets, the stock market, and the liquid metals market can hit the buy or sell pretty fast. 
That's in part because gold is a proxy for currency. Gold is at record highs in many currencies around the world, not just the dollar.
When countries are trying to compete in international trade, they have an advantage when their goods are cheaper. 
So, if they devalue their currency so that the purchasing power of their trading partners goes up, they can sell more goods. 
When people begin to lose faith in their currencies … they look for something that allows them to step out of a currency and still hold liquid wealth. 
Some people are using Bitcoin, but the vast majority of investors … especially institutions and sovereign governments … are using gold. 
Last year, central banks around the world purchased more physical gold than at any other time since 1970.
If you think about insider trading when it comes to currencies … there's nobody more insightful than central banks. 
The effects of oil
All economic activity is derived from energy … and in modern society, that energy is primarily oil. 
So, as the cost of oil goes up … it's actually friction in regard to economic activity. 
When you think of what happened coming out of the great recession, the economics in the United States that were producing all theat jobs leading to recovery … were ENERGY PRODUCING LOCALITIES. 
The other side of it is an economic problem … a lot of the oil that has been built upon bonds issued by oil companies are counting on higher oil prices. 
When those oil prices drop, they still have the same debt service.
There's a lot of fragility out there … and nobody knows what could be the catalyst that's going to ignite the debt bomb that creates the next debt implosion. 
But one of the things to pay attention to is all of the debt in the oil industry. 
We look at it for the cost of the input to the daily lives of our tenants. When gas is more expensive, it increases their cost of living. 
So, they're going to be more resistant to rent increases … and they will be moving out of the higher priced places into the lower ones. 
And then of course, it can also point to the health of the credit markets. 
Time to pay attention
There's a lot to be licking your chops at … so to speak … with what is happening in the world right now. 
And NOW is the time to pay attention. 
Learn more from the Clues in the News by listening in to the full episode. 
---
More From The Real Estate Guys™…
The Real Estate Guys™ radio show and podcast provides real estate investing news, education, training, and resources to help real estate investors succeed.
---
Love the show?  Tell the world!  When you promote the show, you help us attract more great guests for 

your

 listening pleasure!
From Mr. Stock Market's Wild Ride to negative interest rates on mortgages, to the big moves in gold and oil … the news is full of clues that the financial winds are shifting.
What's a real estate investor to do?
Listen in as we take a look at the hottest headlines and consider what they mean to Main Street investors.
---
More From The Real Estate Guys™…
The Real Estate Guys™ radio show and podcast provides real estate investing news, education, training, and resources to help real estate investors succeed.
---
Love the show?  Tell the world!  When you promote the show, you help us attract more great guests for 

your

 listening pleasure!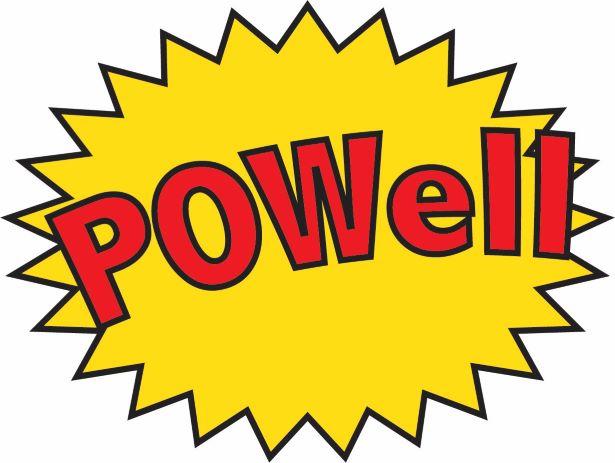 In our last edition, we discussed what gold might be revealing that the Fed isn't … while waiting to see what Fed Chair Jerome Powell would say to Congress.
But now the great and powerful Powell has spoken … and there are a couple of notable nuggets worthy of an inquisitive real estate investor's attention.
According to this report by CNBC, the Wizard of the Emerald Printing Press told Congress …
"… the relationship between … unemployment and inflation … has gone away."
If you're not a faithful Fed watcher (and therefore have a life), you might not know about the Phillips curve. It's been a guiding principle for the Fed interest rate policy for a long time.
It goes without saying (but we're saying it anyway) that interest rates are important to real estate investors.
After all, debt is arguably the most powerful tool in the real estate investor's toolbox. And interest rates profoundly affect both cash flows and pricing.
Many investors rely on their mortgage pro for interest rate guidance. Most mortgage pros watch the 10-year Treasury. But Treasury prices are strongly impacted by Fed jawboning and open market activities.
By watching further up the food chain you can get more advance notice of the direction of rates … and better position yourself to capture opportunity and avoid problems.
Through their comments, Fed spokespeople … chief among them Chairman Powell … send signals to those in the market who care to pay attention.
Of course, sometimes a little interpretation is needed. In this case, it seems to us Powell is being pretty clear.
The Phillips curve … which presumes that full employment leads to higher wages which leads to high inflation (prompting rate hikes to preempt it) … "has gone away".
In other words, don't assume high employment will trigger the Fed to raise rates.
But just in case the message wasn't clear enough, Powell also added …
"… we are learning that the neutral interest rate is lower than we had thought …"
In other words, there's a NEW normal in town … and the Fed is abandoning (just like Peter Schiff has been telling us they would) rate hikes and tightening.
But unlike Peter Schiff, the Fed is just now figuring this out.
So the great and powerful Wizard pulled not one, but TWO doves out of his hat.
(For the un-initiated, when the Fed is "hawkish", it means tightening the currency supply by raising rates … while "dovish" is easing … like quantitative easing … and lowering rates)
It seems the Fed looked over the economic landscape … (and over their shoulder at the real estate guy in the White House) …
… and concluded the punch bowl fueling the longest recovery in history needs to be spiked again.
You might agree or disagree.
But it doesn't matter what YOU think the Fed SHOULD do. We're pretty sure they're not asking you. They're sure not asking us.
They think what they think. They do what they do. And THEY are the ones behind the curtain with their hands on the levers.
Our mission as a real estate investors (accumulators of mass quantities of debt used to control assets and cash flows), is to watch and react appropriately.
So here's some food for thought …
Fed "dovishness" usually translates into higher asset prices … primarily stocks and real estate. Equity happens!
It's EASY to get enamored of equity growth based on momentum (price changes) and not fundamentals (income). Be careful.
Sometimes the Fed loses control or misses a major problem until it rolls over the market.
If your portfolio is anchored with strong fundamentals, you're more resilient.
Equity is wonderful, but fickle and unproductive.
If your balance sheet is telling you you're rich, but your cash flow statement doesn't agree, you're not really rich.
Read that again.
The key to resilient real wealth is durable passive income. And rental real estate of all kinds is a time-proven vehicle for building durable passive income.
But wait! There's more …
It's no secret President Trump wants to weaken the dollar … and has been pressuring the Fed to make it happen.
Based on the Fed's recent shift of direction, it seems it's not just interest rates headed down … but the dollar too. The currency war could be about to escalate.
And remember … the dollar has a 100+ year history of losing purchasing power.
So if you're betting on the direction of the dollar long term … we think DOWN is the safer bet. And right now it seems that what the Wizards are planning.
This is where real estate REALLY shines.
That's because an investor can use real estate to acquire enormous sums of dollars TODAY (via a mortgage) which effectively shorts the dollar.
Those dollars are used to buy tangible, tax-advantaged, income-producing, real assets which not only pays back the loans from their own income …
… but unlike debt, grows nominally (in dollars) in both income and price as the purchasing power of the dollar falls (inflation).
That's why we say, "Equity Happens!"
And when it does, it's a good idea to consider converting equity into cash using low-cost long-term debt, and then investing the proceeds in acquiring additional income streams and assets.
Of course, you can only do that when the stars of equity, lending, and interest rates all align. Right now, it seems they are.
We think last week signaled an important change of direction. And while the financial system is arguably still weak, it's working …
… so it might be a good idea to do some portfolio optimization while the wheels are still on.
Until next time … good investing!
More From The Real Estate Guys™…
The Real Estate Guys™ radio show and podcast provides real estate investing news, education, training, and resources to help real estate investors succeed.
---
Love the show?  Tell the world!  When you promote the show, you help us attract more great guests for 

your

 listening pleasure!
Real estate investors tend to like low interest rates.  
After all, low rates mean lower payments for the same size mortgage … or a bigger mortgage for the same payments.  Nice.
The current Wizard of Rates is Fed chair Jerome Powell.  And he just showed up on 60 Minutes and told everyone …
"'We don't feel any hurry' to raise rates this year."
Many Fed followers consider this a bit of an about face.
And those who use the Fed's actions as a barometer of economic health and stability are asking what this more dovish stance means.
After all, isn't the motive of low rates to goose a sluggish economy?  So then what's all that healthy economy talk?
Also weird is that just over six months ago, Powell stood at a podium and defended his plan to RAISE rates.
Then two months ago he said, 'The case for raising rates has weakened …"
Last summer, he apparently couldn't see six months ahead … and now all of the sudden he's clear for a year? 
Maybe the answer is here …
Fed Chair Powell: 'The US federal government is on an unsustainable fiscal path'
– Yahoo Finance, 2/26/19
Summit faculty member Peter Schiff constantly reminds us … the economy is addicted to cheap money and Uncle Sam is addicted to spending.
Of course, addicts … and their enablers … sometimes take extreme steps to keep the party going.
So that could mean more money printing … because that's how the Fed keeps rates down.  And as any debt-ridden household knows, lower interest rates help make a giant debt load a little easier to service.
That's probably more important than anyone's letting on.
Because with record corporate, consumer, and government debt … there's a lot of cheap money junkies out there.
So … maybe the Fed's just trying to keep them all supplied?
Of course, we have no way of really knowing what data or philosophy is driving Jerome Powell's decisions.  We just watch and react.
But based on all the green lights flashing across stocks, bonds, oil, and precious metals … it looks like asset price inflation is the bet du jour.
At least for now.
But even though it's party time in the Wall Street casinos, real estate investors need to play the game differently.
We don't have the luxury of jumping in and out of positions on a moment's notice.  Besides, that's not our game.
We're not trying to buy low and sell high.  Real estate investors work to find a spread between the cost of capital and the cash flow on capital invested.
So let's switch from the macro view and get a little closer to Main Street … and glean some lessons from self-storage investors.
But before you tune out, this isn't about self-storage … it's about how real estate investors are reacting to an big influx of capital. 
Because as cheap capital floods any market (niche, geography, asset class) it affects prices and yields.   So sooner or later, investors move around searching for opportunities.
And that's what's happening in self-storage … 
Self-Storage Investors Start Looking at Smaller Markets to Capture Higher Yields
– National Real Estate Investor, 3/11/19
This headline caught our attention because of what the Fed is doing with interest rates.  And as we dug deeper, we found some notable excerpts …
"Investors are being more careful about which assets to bet on …"
" … worried about the number of new … properties …"
 "To avoid competition from new properties coming on-line … buyers have turned their attention to secondary markets …"
" … buyers in overbuilt markets are taking more time to underwrite their deals, double-checking assumptions about future leasing and rent growth."
There's more, but let's stop and process these thoughts …
First, these are lessons investors in ANY income-property niche should take note of.  So it's not just about what's happening in self-storage.
Notice the attention to supply and demand. 
We see lots of rookie real estate investors crunch the numbers of the property … but completely ignore the inventory pipeline of the market.
And of course, there's also the supply of prospective renters in a market.  That's why we also look at population and migration trends.
The article also highlights something we've been talking about for a while …
People, businesses, and investors will "overflow" from mature primary markets into emerging secondary markets in search of affordability.
The danger is getting into an emerging market ahead of a migrating problem.
Think about it …
If investors are moving into secondary markets to find better opportunities than in an over-built market … what happens when builders move in for the same reason?
Cheap money makes building easy.  Developers love it.
But Austrian economists warn of "malinvestment" … when bad investments look good primarily because money is cheap.
All long-term debt needs stable long-term cash-flow to service it.  If supply exceeds demand, and rents and cash flows fall … debt can go bad fast.
So when looking at markets, pay attention to the capacity of market to absorb more inventory without collapsing rents.
Because if you go in with optimistic underwriting (tight cash flow) and supply expands faster than demand and rents fall … you could be in trouble.
That's why self-storage investors are "taking more time to underwrite their deals".  Maybe you should too.
Hot markets can be intoxicating for investors.  It's easy to jump on a hot trend hoping to catch a nice ride …
"Despite these worries … investors keep paying higher and higher prices … relative to income.  Cap rates … are at their lowest point on record."
"They continue to trend lower even though interest rates have begun to rise …"
"There is a tremendous amount of capital chasing yield."
That's what happens when interest rates are low.
Don't get us wrong.  We're not complaining.  We like low-cut interest rates as much as the next guy.  But hot markets can be fickle. 
So the moral of this muse is to stay sober and diligent about your underwriting … and be very wary of using short term money to invest long.
Until next time … good investing!
More From The Real Estate Guys™…
The Real Estate Guys™ radio show and podcast provides real estate investing news, education, training, and resources to help real estate investors succeed.
---
Love the show?  Tell the world!  When you promote the show, you help us attract more great guests for 

your

 listening pleasure!
A very big real estate story splashed across mainstream news recently, but got buried underneath (insert the sensational political headline you're sick of) …
Oregon Okays First Statewide Mandatory Rent Control Law
 Associated Press, 2/28/19 
Okay, we admit this is a government policy … so it's political.
But politics is easy to laugh at when it's happening in cyberspace.  It's a little less funny when it hits hard on Main Street.
For thousands of Main Street landlords in Oregon, politics just landed hard … right in their portfolio.
Of course, as is often the case, there's more to the story than meets the eye.
So even if you don't own property in Oregon … or won't for much longer 😉 … there's a lot to glean from this watershed legislation.
We could debate whether or not government should step into a "free" market and regulate the price of anything … from housing to healthcare to haircuts.
But it doesn't matter if WE think they should or shouldn't.  They do.
And as a broken financial system keeps growing a wedge between haves and have-nots … we're guessing more politicians will try to legislate affordability.
So like it or not (we don't), rent control is something every investor everywhere should be watching out for.
Let's take a look at how rent control works in the real world …
Real estate investors buy property to produce income and build long-term wealth.  The more income a property produces, the more it's worth.
In order to create more wealth, real estate investors need to create more income … which means creating more value that a tenant is willing and able to pay for.
The essence of real estate investing is using capital to acquire long-term cash flow.  This is how real estate investors think.
Make sense so far?
Politicians, whom we're guessing are NOT real estate investors, think investment starts and ends at acquisition.
Unless you're Warren Buffet, paper asset investors don't buy stocks with the intention of improving the cash flow.
You just buy, own, and sell.  Maybe collect some dividends along the way.
But when value-add real estate investors buy properties in poor condition with lousy amenities …
… they're excited about the potential to make further investments into the property AFTER the acquisition.
For example, a property without a washer and dryer might rent for $50 a month less than one with that amenity included.
So for perhaps $600 per unit additional capital invested, a landlord could acquire $600 per year cash flow.
That's a good ROI.  It's also a nice amenity for the tenant.
You could say the same about covered parking, self-storage, a laundry room, a workout room, free wi-fi, and on and on.
Rent control caps the owner's ability to create positive returns by improving properties.  So guess what?  They don't.
So crappy properties stay crappy … because the incentive to improve them is removed.
And as nicer properties deteriorate, there's not much incentive to maintain them above the bare minimum.
With profit potential capped on the revenue side … and no cap on the fixed expense side …
… as margins get squeezed, property owners have no choice but to cut services and defer maintenance.
So rent control makes both landlords and properties cheap.  In a bad way.
And because there's always more people on the low-end of the economic scale (part of the reason Oregon is doing this) …
… there will always be a line of people waiting to get into these "affordable" rentals … even though they're crappy.
And with little market pressure on landlords to compete for tenants, there's even less incentive to improve properties, add services and amenities, or lower rents.
But it gets "better" … or actually worse …
As property values decline … or stagnate relative to rising costs of labor and materials … incentives for developers to build new inventory declines too.
Rising values are what attract developers to create more supply … which is the answer to moderating rising values.
Yes, it's sad when marginal tenants' incomes don't grow as fast as rents … or other inflating necessities.
But capping the property's growth doesn't pull the tenants up.  It pulls the properties down.
It's a bad scene. That's why nearly every investor we know stays away from rent control areas.
But it's also important to consider WHY this is happening …
The Fed dropped interest rates to zero for nearly a decade, then pumped trillions of dollars into the financial system … primarily to inflate asset values (stocks, bonds, real estate).
It worked … at least for some people.
Those paying attention, with both resources and financial education … snapped up the money, rode the equity train, and got much richer.
You might be one of them … or hope to join them.  We hope you succeed.
You can't blame people for playing the game using the rules and circumstances in their own best interests. But politicians do.
But the real issue is the financial policy wizards thought these now richer folks would then spend the money … and build businesses … and prosperity would trickle down to Joe six-pack and Larry lunch-bucket. 
In many ways, it worked.  The problem is the wealth didn't allocate very evenly.  It never does.
Certain markets got a disproportionate share of the goodies. 
And even though Oregon wasn't really on the list … it was nearby … and so became a collateral beneficiary /victim.
Lots of cheap money ended up in tech stocks, which blew up real estate values in tech hubs like Seattle and Silicon Valley.
As prices shot up, folks in those uber high-priced markets got pushed off the back of the bus … and gravitated to nearby "affordable" places like Oregon, Nevada, and Arizona.
Of course, the folks already in those nearby affordable areas end up competing with the new people who see everything as cheap … and easily bid things up.
It's a regional variation of gentrification … with its roots in paper asset bubbles blown up by cheap stimulus money.
But politicians are notoriously myopic when it comes to "fixing" things … especially financial problems.
As Peter Schiff says, "Good economics is bad politics, and good politics is bad economics.  That's why you always get bad economics from politicians."
Sadly, there are signs it could get worse as politicians try to contain the consequences of an over-financialized economy.
So even though we tout the opportunity to invest in affordable areas ahead of the crowds, it's REALLY important to stay aware of the political climate.
If you bought into Oregon ahead of the migration …
… you're now the proud owner of a property where the state government views you more as a public utility to be regulated than a free entrepreneur to be incentivized.
So you'll either need to get out while the getting's good … or not as bad as it could get … or start brushing up on your C-class property management skills.
Until next time … good investing.
More From The Real Estate Guys™…
The Real Estate Guys™ radio show and podcast provides real estate investing news, education, training, and resources to help real estate investors succeed.
---
Love the show?  Tell the world!  When you promote the show, you help us attract more great guests for 

your

 listening pleasure!
Warren Buffet. Also known as the Oracle of Omaha, this investing heavyweight spends a lot of his time doing one particular thing.
It's not scoping out new investments. Not chatting with folks in the investment industry. Not attending board meetings … although we bet he does spend a bit of time doing all of those things.
This investing genius spends 80 percent of his time reading.
From trade-specific journals to general financial news, reading and listening to the headlines is essential to staying informed. But just as important is reading between the lines.
That's why we bring you Clues In The News … our take on how recent headlines affect real estate investors like YOU. In this edition, you'll hear from:
Your media examiner host, 

Robert Helms

His (slightly OCD) news peruser co-host, 

Russell Gray
---
Listen
---
Subscribe
Broadcasting since 1997 with over 300 episodes on iTunes!
---
Review
When you give us a positive review on iTunes you help us continue to bring you high caliber guests and attract new listeners. It's easy and takes just a minute! (Don't know how? Follow these instructions).
Thanks!
---
Mortgage rates for single-family homes rising
Many articles are saying it … mortgage rates continue to climb and show no signs of stopping soon. Note, this information applies specifically to single-family homes.
This is important news … but before you react, stop and ask yourself the question, "If interest rates were guaranteed to rise, what would I do?"
The answer is probably buy a deal that makes sense today and lock in the interest rate so you get a competitive advantage.
Data from this Redfin survey shows less than 4 percent of potential homebuyers would cancel their decision to buy if interest rates increased … so people will keep buying even if it squeezes their bottom line.
But buying at a too-high interest rate means high cost inputs, higher rents, and potentially more vacancies. Getting in while the interest rate is lower is an important factor for success.
We also suggest you consider the advantages of adjustable-rate mortgages versus fixed-rate mortgages. Adjustable-rate mortgages may start lower depending on the market, but have no certainty of staying the same.
Fixed-rate mortgages, on the other hand, allow you to lock in a predictable rate that won't rise or fall with the market. And when you're locked into a rate for 10-15 years, having consistency is particularly important.
An equal concern is the strength of the dollar. If rents are sliding upwards faster than wages, your tenants are in trouble.
That's why investing in A-class properties can be a poor strategy (more on that later).
Tighter guidelines plus higher mortgage rates can mean good things for landlords because fewer people are buying their own homes. So pay attention and think strategically … because a large part of success is getting in at the right time.
Is the multifamily sector overheated?
Multifamily properties have attracted a lot of money. We're now hearing from many investors who wonder whether the sector is overheated.
Interest rates are rising, and since multifamily properties typically have 10-15 year loan periods, investors do need to be careful here.
If you're a multifamily investor, you also need to keep in mind that rising interest rates not only affect you … they affect your tenants too.
According to a CNBC article, half of all renter households pay more than 30 percent of their income in rent. That means there's no real wiggle room for inflation … and no real wiggle room if YOU need to raise rents.
One apartment developer interviewed in the article above says, "There is an acute crisis headed our way." We can see this in the high numbers of luxury apartments being developed … and then standing empty.
At the same time, we're seeing a shortage in B- and C-class housing.
Because of today's costs, it's difficult for developers to build new buildings for non-luxury buyers. And Wall Street investors see luxury as a safer investment … even though it typically brings 2-3 percent yields.
If you're a syndicator, all of this information can help you understand the economic world you're operating in. A development explosion in the high-end apartment space DOES NOT mean you should be investing in that space.
This information should be the start of your research. Read between the lines, look for the wise voices, and start following them … but mostly importantly, talk to the people who have boots on the ground.
And remember, just because the economy looks bad does not mean investment options are bad. In fact, a downturn can be the best time to buy.
What's happening on Wall Street?
We like to read trade-specific news. But we also think it's important to read and watch mainstream financial news because that's what everyone else is seeing.
The difference, though, is that we always attempt to delve into what's beneath the headlines.
An article published by Bloomberg notes that Wall Street investors are beginning to snap up cheaper single-family properties they had formerly ignored.
After focusing on a particular niche … "safer" luxury-class homes and apartments … Wall Street is now lowering expectations.
Realize that what Wall Street investors are essentially doing is speculation.
They're trying to "buy low, sell high" without investing the time and effort to research their product and control outcomes the way real estate investors can do.
But Wall Street's foray into single-family homes affects YOU … because sourcing inventory is harder when there are more hands in the game.
It is possible to get in front of Wall Street investors … in fact, Wall Street by nature is essentially following in the steps of smart real estate investors.
But now you know what the big players are doing … and you can think about where you can step in before the market becomes saturated.
All it takes to spot the right clues is a bit of attention.
How does the tech industry affect investors?
The retail apocalypse has caused a huge shift in the industrial and office space. Products are being sold online … instead of in buildings.
But the industry behind this shift can bring boons to real estate investors.
According to the National Real Estate Investor, tech firms continue to seek out new markets for expansion.
Expanding tech companies bring huge job numbers wherever they go … and with jobs comes a need for housing.
Other markets, like office and retail space, are also impacted directly and indirectly with population and industry shifts.
To get ahead of the game, look at what factors make a market appealing to tech CEOs. A great example is Amazon's list of market criteria, although each company will seek out different qualities.
A tech hub creates critical mass. Tech companies not only create tech jobs, but attract and are attracted to various other industries, like airlines and shipping companies.
As you pay attention and understand where businesses are growing, your ability to align yourself strategically with market shifts and new hot spots will improve dramatically.
The headlines in this episode of Clues In The News bring both challenges and opportunities. Now it's your turn … get out there, do some research, and start reading between the lines! It's the only way to get ahead of the game.
---
More From The Real Estate Guys™…
The Real Estate Guys™ radio show and podcast provides real estate investing news, education, training and resources to help real estate investors succeed.