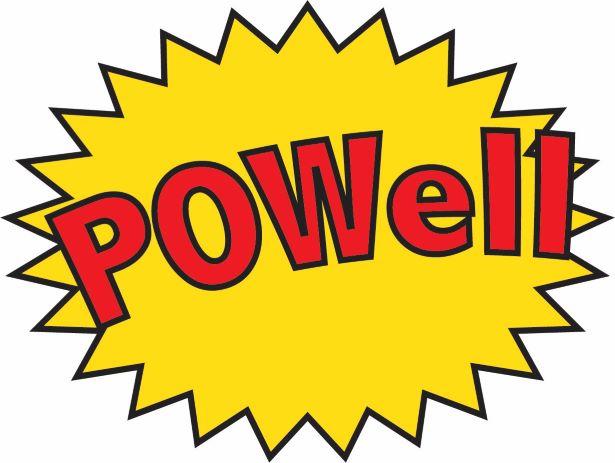 In our last edition, we discussed what gold might be revealing that the Fed isn't … while waiting to see what Fed Chair Jerome Powell would say to Congress.
But now the great and powerful Powell has spoken … and there are a couple of notable nuggets worthy of an inquisitive real estate investor's attention.
According to this report by CNBC, the Wizard of the Emerald Printing Press told Congress …
"… the relationship between … unemployment and inflation … has gone away."
If you're not a faithful Fed watcher (and therefore have a life), you might not know about the Phillips curve. It's been a guiding principle for the Fed interest rate policy for a long time.
It goes without saying (but we're saying it anyway) that interest rates are important to real estate investors.
After all, debt is arguably the most powerful tool in the real estate investor's toolbox. And interest rates profoundly affect both cash flows and pricing.
Many investors rely on their mortgage pro for interest rate guidance. Most mortgage pros watch the 10-year Treasury. But Treasury prices are strongly impacted by Fed jawboning and open market activities.
By watching further up the food chain you can get more advance notice of the direction of rates … and better position yourself to capture opportunity and avoid problems.
Through their comments, Fed spokespeople … chief among them Chairman Powell … send signals to those in the market who care to pay attention.
Of course, sometimes a little interpretation is needed. In this case, it seems to us Powell is being pretty clear.
The Phillips curve … which presumes that full employment leads to higher wages which leads to high inflation (prompting rate hikes to preempt it) … "has gone away".
In other words, don't assume high employment will trigger the Fed to raise rates.
But just in case the message wasn't clear enough, Powell also added …
"… we are learning that the neutral interest rate is lower than we had thought …"
In other words, there's a NEW normal in town … and the Fed is abandoning (just like Peter Schiff has been telling us they would) rate hikes and tightening.
But unlike Peter Schiff, the Fed is just now figuring this out.
So the great and powerful Wizard pulled not one, but TWO doves out of his hat.
(For the un-initiated, when the Fed is "hawkish", it means tightening the currency supply by raising rates … while "dovish" is easing … like quantitative easing … and lowering rates)
It seems the Fed looked over the economic landscape … (and over their shoulder at the real estate guy in the White House) …
… and concluded the punch bowl fueling the longest recovery in history needs to be spiked again.
You might agree or disagree.
But it doesn't matter what YOU think the Fed SHOULD do. We're pretty sure they're not asking you. They're sure not asking us.
They think what they think. They do what they do. And THEY are the ones behind the curtain with their hands on the levers.
Our mission as a real estate investors (accumulators of mass quantities of debt used to control assets and cash flows), is to watch and react appropriately.
So here's some food for thought …
Fed "dovishness" usually translates into higher asset prices … primarily stocks and real estate. Equity happens!
It's EASY to get enamored of equity growth based on momentum (price changes) and not fundamentals (income). Be careful.
Sometimes the Fed loses control or misses a major problem until it rolls over the market.
If your portfolio is anchored with strong fundamentals, you're more resilient.
Equity is wonderful, but fickle and unproductive.
If your balance sheet is telling you you're rich, but your cash flow statement doesn't agree, you're not really rich.
Read that again.
The key to resilient real wealth is durable passive income. And rental real estate of all kinds is a time-proven vehicle for building durable passive income.
But wait! There's more …
It's no secret President Trump wants to weaken the dollar … and has been pressuring the Fed to make it happen.
Based on the Fed's recent shift of direction, it seems it's not just interest rates headed down … but the dollar too. The currency war could be about to escalate.
And remember … the dollar has a 100+ year history of losing purchasing power.
So if you're betting on the direction of the dollar long term … we think DOWN is the safer bet. And right now it seems that what the Wizards are planning.
This is where real estate REALLY shines.
That's because an investor can use real estate to acquire enormous sums of dollars TODAY (via a mortgage) which effectively shorts the dollar.
Those dollars are used to buy tangible, tax-advantaged, income-producing, real assets which not only pays back the loans from their own income …
… but unlike debt, grows nominally (in dollars) in both income and price as the purchasing power of the dollar falls (inflation).
That's why we say, "Equity Happens!"
And when it does, it's a good idea to consider converting equity into cash using low-cost long-term debt, and then investing the proceeds in acquiring additional income streams and assets.
Of course, you can only do that when the stars of equity, lending, and interest rates all align. Right now, it seems they are.
We think last week signaled an important change of direction. And while the financial system is arguably still weak, it's working …
… so it might be a good idea to do some portfolio optimization while the wheels are still on.
Until next time … good investing!
More From The Real Estate Guys™…
The Real Estate Guys™ radio show and podcast provides real estate investing news, education, training, and resources to help real estate investors succeed.
---
Love the show?  Tell the world!  When you promote the show, you help us attract more great guests for 

your

 listening pleasure!
Real estate investors tend to like low interest rates.  
After all, low rates mean lower payments for the same size mortgage … or a bigger mortgage for the same payments.  Nice.
The current Wizard of Rates is Fed chair Jerome Powell.  And he just showed up on 60 Minutes and told everyone …
"'We don't feel any hurry' to raise rates this year."
Many Fed followers consider this a bit of an about face.
And those who use the Fed's actions as a barometer of economic health and stability are asking what this more dovish stance means.
After all, isn't the motive of low rates to goose a sluggish economy?  So then what's all that healthy economy talk?
Also weird is that just over six months ago, Powell stood at a podium and defended his plan to RAISE rates.
Then two months ago he said, 'The case for raising rates has weakened …"
Last summer, he apparently couldn't see six months ahead … and now all of the sudden he's clear for a year? 
Maybe the answer is here …
Fed Chair Powell: 'The US federal government is on an unsustainable fiscal path'
– Yahoo Finance, 2/26/19
Summit faculty member Peter Schiff constantly reminds us … the economy is addicted to cheap money and Uncle Sam is addicted to spending.
Of course, addicts … and their enablers … sometimes take extreme steps to keep the party going.
So that could mean more money printing … because that's how the Fed keeps rates down.  And as any debt-ridden household knows, lower interest rates help make a giant debt load a little easier to service.
That's probably more important than anyone's letting on.
Because with record corporate, consumer, and government debt … there's a lot of cheap money junkies out there.
So … maybe the Fed's just trying to keep them all supplied?
Of course, we have no way of really knowing what data or philosophy is driving Jerome Powell's decisions.  We just watch and react.
But based on all the green lights flashing across stocks, bonds, oil, and precious metals … it looks like asset price inflation is the bet du jour.
At least for now.
But even though it's party time in the Wall Street casinos, real estate investors need to play the game differently.
We don't have the luxury of jumping in and out of positions on a moment's notice.  Besides, that's not our game.
We're not trying to buy low and sell high.  Real estate investors work to find a spread between the cost of capital and the cash flow on capital invested.
So let's switch from the macro view and get a little closer to Main Street … and glean some lessons from self-storage investors.
But before you tune out, this isn't about self-storage … it's about how real estate investors are reacting to an big influx of capital. 
Because as cheap capital floods any market (niche, geography, asset class) it affects prices and yields.   So sooner or later, investors move around searching for opportunities.
And that's what's happening in self-storage … 
Self-Storage Investors Start Looking at Smaller Markets to Capture Higher Yields
– National Real Estate Investor, 3/11/19
This headline caught our attention because of what the Fed is doing with interest rates.  And as we dug deeper, we found some notable excerpts …
"Investors are being more careful about which assets to bet on …"
" … worried about the number of new … properties …"
 "To avoid competition from new properties coming on-line … buyers have turned their attention to secondary markets …"
" … buyers in overbuilt markets are taking more time to underwrite their deals, double-checking assumptions about future leasing and rent growth."
There's more, but let's stop and process these thoughts …
First, these are lessons investors in ANY income-property niche should take note of.  So it's not just about what's happening in self-storage.
Notice the attention to supply and demand. 
We see lots of rookie real estate investors crunch the numbers of the property … but completely ignore the inventory pipeline of the market.
And of course, there's also the supply of prospective renters in a market.  That's why we also look at population and migration trends.
The article also highlights something we've been talking about for a while …
People, businesses, and investors will "overflow" from mature primary markets into emerging secondary markets in search of affordability.
The danger is getting into an emerging market ahead of a migrating problem.
Think about it …
If investors are moving into secondary markets to find better opportunities than in an over-built market … what happens when builders move in for the same reason?
Cheap money makes building easy.  Developers love it.
But Austrian economists warn of "malinvestment" … when bad investments look good primarily because money is cheap.
All long-term debt needs stable long-term cash-flow to service it.  If supply exceeds demand, and rents and cash flows fall … debt can go bad fast.
So when looking at markets, pay attention to the capacity of market to absorb more inventory without collapsing rents.
Because if you go in with optimistic underwriting (tight cash flow) and supply expands faster than demand and rents fall … you could be in trouble.
That's why self-storage investors are "taking more time to underwrite their deals".  Maybe you should too.
Hot markets can be intoxicating for investors.  It's easy to jump on a hot trend hoping to catch a nice ride …
"Despite these worries … investors keep paying higher and higher prices … relative to income.  Cap rates … are at their lowest point on record."
"They continue to trend lower even though interest rates have begun to rise …"
"There is a tremendous amount of capital chasing yield."
That's what happens when interest rates are low.
Don't get us wrong.  We're not complaining.  We like low-cut interest rates as much as the next guy.  But hot markets can be fickle. 
So the moral of this muse is to stay sober and diligent about your underwriting … and be very wary of using short term money to invest long.
Until next time … good investing!
More From The Real Estate Guys™…
The Real Estate Guys™ radio show and podcast provides real estate investing news, education, training, and resources to help real estate investors succeed.
---
Love the show?  Tell the world!  When you promote the show, you help us attract more great guests for 

your

 listening pleasure!
A very big real estate story splashed across mainstream news recently, but got buried underneath (insert the sensational political headline you're sick of) …
Oregon Okays First Statewide Mandatory Rent Control Law
 Associated Press, 2/28/19 
Okay, we admit this is a government policy … so it's political.
But politics is easy to laugh at when it's happening in cyberspace.  It's a little less funny when it hits hard on Main Street.
For thousands of Main Street landlords in Oregon, politics just landed hard … right in their portfolio.
Of course, as is often the case, there's more to the story than meets the eye.
So even if you don't own property in Oregon … or won't for much longer 😉 … there's a lot to glean from this watershed legislation.
We could debate whether or not government should step into a "free" market and regulate the price of anything … from housing to healthcare to haircuts.
But it doesn't matter if WE think they should or shouldn't.  They do.
And as a broken financial system keeps growing a wedge between haves and have-nots … we're guessing more politicians will try to legislate affordability.
So like it or not (we don't), rent control is something every investor everywhere should be watching out for.
Let's take a look at how rent control works in the real world …
Real estate investors buy property to produce income and build long-term wealth.  The more income a property produces, the more it's worth.
In order to create more wealth, real estate investors need to create more income … which means creating more value that a tenant is willing and able to pay for.
The essence of real estate investing is using capital to acquire long-term cash flow.  This is how real estate investors think.
Make sense so far?
Politicians, whom we're guessing are NOT real estate investors, think investment starts and ends at acquisition.
Unless you're Warren Buffet, paper asset investors don't buy stocks with the intention of improving the cash flow.
You just buy, own, and sell.  Maybe collect some dividends along the way.
But when value-add real estate investors buy properties in poor condition with lousy amenities …
… they're excited about the potential to make further investments into the property AFTER the acquisition.
For example, a property without a washer and dryer might rent for $50 a month less than one with that amenity included.
So for perhaps $600 per unit additional capital invested, a landlord could acquire $600 per year cash flow.
That's a good ROI.  It's also a nice amenity for the tenant.
You could say the same about covered parking, self-storage, a laundry room, a workout room, free wi-fi, and on and on.
Rent control caps the owner's ability to create positive returns by improving properties.  So guess what?  They don't.
So crappy properties stay crappy … because the incentive to improve them is removed.
And as nicer properties deteriorate, there's not much incentive to maintain them above the bare minimum.
With profit potential capped on the revenue side … and no cap on the fixed expense side …
… as margins get squeezed, property owners have no choice but to cut services and defer maintenance.
So rent control makes both landlords and properties cheap.  In a bad way.
And because there's always more people on the low-end of the economic scale (part of the reason Oregon is doing this) …
… there will always be a line of people waiting to get into these "affordable" rentals … even though they're crappy.
And with little market pressure on landlords to compete for tenants, there's even less incentive to improve properties, add services and amenities, or lower rents.
But it gets "better" … or actually worse …
As property values decline … or stagnate relative to rising costs of labor and materials … incentives for developers to build new inventory declines too.
Rising values are what attract developers to create more supply … which is the answer to moderating rising values.
Yes, it's sad when marginal tenants' incomes don't grow as fast as rents … or other inflating necessities.
But capping the property's growth doesn't pull the tenants up.  It pulls the properties down.
It's a bad scene. That's why nearly every investor we know stays away from rent control areas.
But it's also important to consider WHY this is happening …
The Fed dropped interest rates to zero for nearly a decade, then pumped trillions of dollars into the financial system … primarily to inflate asset values (stocks, bonds, real estate).
It worked … at least for some people.
Those paying attention, with both resources and financial education … snapped up the money, rode the equity train, and got much richer.
You might be one of them … or hope to join them.  We hope you succeed.
You can't blame people for playing the game using the rules and circumstances in their own best interests. But politicians do.
But the real issue is the financial policy wizards thought these now richer folks would then spend the money … and build businesses … and prosperity would trickle down to Joe six-pack and Larry lunch-bucket. 
In many ways, it worked.  The problem is the wealth didn't allocate very evenly.  It never does.
Certain markets got a disproportionate share of the goodies. 
And even though Oregon wasn't really on the list … it was nearby … and so became a collateral beneficiary /victim.
Lots of cheap money ended up in tech stocks, which blew up real estate values in tech hubs like Seattle and Silicon Valley.
As prices shot up, folks in those uber high-priced markets got pushed off the back of the bus … and gravitated to nearby "affordable" places like Oregon, Nevada, and Arizona.
Of course, the folks already in those nearby affordable areas end up competing with the new people who see everything as cheap … and easily bid things up.
It's a regional variation of gentrification … with its roots in paper asset bubbles blown up by cheap stimulus money.
But politicians are notoriously myopic when it comes to "fixing" things … especially financial problems.
As Peter Schiff says, "Good economics is bad politics, and good politics is bad economics.  That's why you always get bad economics from politicians."
Sadly, there are signs it could get worse as politicians try to contain the consequences of an over-financialized economy.
So even though we tout the opportunity to invest in affordable areas ahead of the crowds, it's REALLY important to stay aware of the political climate.
If you bought into Oregon ahead of the migration …
… you're now the proud owner of a property where the state government views you more as a public utility to be regulated than a free entrepreneur to be incentivized.
So you'll either need to get out while the getting's good … or not as bad as it could get … or start brushing up on your C-class property management skills.
Until next time … good investing.
More From The Real Estate Guys™…
The Real Estate Guys™ radio show and podcast provides real estate investing news, education, training, and resources to help real estate investors succeed.
---
Love the show?  Tell the world!  When you promote the show, you help us attract more great guests for 

your

 listening pleasure!
Warren Buffet. Also known as the Oracle of Omaha, this investing heavyweight spends a lot of his time doing one particular thing.
It's not scoping out new investments. Not chatting with folks in the investment industry. Not attending board meetings … although we bet he does spend a bit of time doing all of those things.
This investing genius spends 80 percent of his time reading.
From trade-specific journals to general financial news, reading and listening to the headlines is essential to staying informed. But just as important is reading between the lines.
That's why we bring you Clues In The News … our take on how recent headlines affect real estate investors like YOU. In this edition, you'll hear from:
Your media examiner host, 

Robert Helms

His (slightly OCD) news peruser co-host, 

Russell Gray
---
Listen
---
Subscribe
Broadcasting since 1997 with over 300 episodes on iTunes!
---
Review
When you give us a positive review on iTunes you help us continue to bring you high caliber guests and attract new listeners. It's easy and takes just a minute! (Don't know how? Follow these instructions).
Thanks!
---
Mortgage rates for single-family homes rising
Many articles are saying it … mortgage rates continue to climb and show no signs of stopping soon. Note, this information applies specifically to single-family homes.
This is important news … but before you react, stop and ask yourself the question, "If interest rates were guaranteed to rise, what would I do?"
The answer is probably buy a deal that makes sense today and lock in the interest rate so you get a competitive advantage.
Data from this Redfin survey shows less than 4 percent of potential homebuyers would cancel their decision to buy if interest rates increased … so people will keep buying even if it squeezes their bottom line.
But buying at a too-high interest rate means high cost inputs, higher rents, and potentially more vacancies. Getting in while the interest rate is lower is an important factor for success.
We also suggest you consider the advantages of adjustable-rate mortgages versus fixed-rate mortgages. Adjustable-rate mortgages may start lower depending on the market, but have no certainty of staying the same.
Fixed-rate mortgages, on the other hand, allow you to lock in a predictable rate that won't rise or fall with the market. And when you're locked into a rate for 10-15 years, having consistency is particularly important.
An equal concern is the strength of the dollar. If rents are sliding upwards faster than wages, your tenants are in trouble.
That's why investing in A-class properties can be a poor strategy (more on that later).
Tighter guidelines plus higher mortgage rates can mean good things for landlords because fewer people are buying their own homes. So pay attention and think strategically … because a large part of success is getting in at the right time.
Is the multifamily sector overheated?
Multifamily properties have attracted a lot of money. We're now hearing from many investors who wonder whether the sector is overheated.
Interest rates are rising, and since multifamily properties typically have 10-15 year loan periods, investors do need to be careful here.
If you're a multifamily investor, you also need to keep in mind that rising interest rates not only affect you … they affect your tenants too.
According to a CNBC article, half of all renter households pay more than 30 percent of their income in rent. That means there's no real wiggle room for inflation … and no real wiggle room if YOU need to raise rents.
One apartment developer interviewed in the article above says, "There is an acute crisis headed our way." We can see this in the high numbers of luxury apartments being developed … and then standing empty.
At the same time, we're seeing a shortage in B- and C-class housing.
Because of today's costs, it's difficult for developers to build new buildings for non-luxury buyers. And Wall Street investors see luxury as a safer investment … even though it typically brings 2-3 percent yields.
If you're a syndicator, all of this information can help you understand the economic world you're operating in. A development explosion in the high-end apartment space DOES NOT mean you should be investing in that space.
This information should be the start of your research. Read between the lines, look for the wise voices, and start following them … but mostly importantly, talk to the people who have boots on the ground.
And remember, just because the economy looks bad does not mean investment options are bad. In fact, a downturn can be the best time to buy.
What's happening on Wall Street?
We like to read trade-specific news. But we also think it's important to read and watch mainstream financial news because that's what everyone else is seeing.
The difference, though, is that we always attempt to delve into what's beneath the headlines.
An article published by Bloomberg notes that Wall Street investors are beginning to snap up cheaper single-family properties they had formerly ignored.
After focusing on a particular niche … "safer" luxury-class homes and apartments … Wall Street is now lowering expectations.
Realize that what Wall Street investors are essentially doing is speculation.
They're trying to "buy low, sell high" without investing the time and effort to research their product and control outcomes the way real estate investors can do.
But Wall Street's foray into single-family homes affects YOU … because sourcing inventory is harder when there are more hands in the game.
It is possible to get in front of Wall Street investors … in fact, Wall Street by nature is essentially following in the steps of smart real estate investors.
But now you know what the big players are doing … and you can think about where you can step in before the market becomes saturated.
All it takes to spot the right clues is a bit of attention.
How does the tech industry affect investors?
The retail apocalypse has caused a huge shift in the industrial and office space. Products are being sold online … instead of in buildings.
But the industry behind this shift can bring boons to real estate investors.
According to the National Real Estate Investor, tech firms continue to seek out new markets for expansion.
Expanding tech companies bring huge job numbers wherever they go … and with jobs comes a need for housing.
Other markets, like office and retail space, are also impacted directly and indirectly with population and industry shifts.
To get ahead of the game, look at what factors make a market appealing to tech CEOs. A great example is Amazon's list of market criteria, although each company will seek out different qualities.
A tech hub creates critical mass. Tech companies not only create tech jobs, but attract and are attracted to various other industries, like airlines and shipping companies.
As you pay attention and understand where businesses are growing, your ability to align yourself strategically with market shifts and new hot spots will improve dramatically.
The headlines in this episode of Clues In The News bring both challenges and opportunities. Now it's your turn … get out there, do some research, and start reading between the lines! It's the only way to get ahead of the game.
---
More From The Real Estate Guys™…
The Real Estate Guys™ radio show and podcast provides real estate investing news, education, training and resources to help real estate investors succeed.
Every real estate investor is afloat in a vast economic sea. As an investor, it's easy to believe you're on stable ground … only to wake up and find you've drifted far from your goals.
We believe SMART real estate investors (you!) have to act a bit like ocean biologists … tracking the winds, noting the undercurrents, and keeping detailed observations of the environments you find yourself inhabiting.
One way to take your notes is to read the news. And in this edition of Clues in the News, we bring the news to you! Listen in to hear from:
Your economic sea biologist host, Robert Helms
His lowly research assistant, Russell Gray
---
Listen
---
Subscribe
Broadcasting since 1997 with over 300 episodes on iTunes!
---
Review
When you give us a positive review on iTunes you help us continue to bring you high caliber guests and attract new listeners. It's easy and takes just a minute! (Don't know how? Follow these instructions).
Thanks!
---
Slumps in home sales, builder confidence
This is a trend we've been observing for a while … existing home sales are decreasing. In June, they dropped 1.8% to the second lowest level this year.
If we stopped right there, you might think the economy is in trouble because people aren't buying houses. But let's take a closer look.
While sales of homes overall are dropping, the median home price in June was $263,800 … 6.5% higher than the same time last year.
All housing types aren't equal. While prices are rising for houses in the 250k+ category, they're falling for homes under 100k.
Just further evidence, like Robert Kiyosaki says, that the rich are getting richer while the poor are getting poorer.
The article linked above quotes Lawrence Yun, NAR chief economist, who says, "The demand for buying a home is as strong as it has been since before the Great Recession."
So why are home sales dropping?
Many factors could contribute to a slow market … the growing number of millennials with high debt and inadequate income, for example. And the flux of institutional investors entering the real estate market.
Severe housing shortages are also leaving folks on the sidelines.
While the average median home price has risen, the median price of a new home has dropped by 3%.
Homebuilder confidence in recent months has reached record lows … leaving buyers hoping for a new home in the lurch.
If you look at the stock market, it would be easy to believe everything is peachy. But look at homebuilders … and you'll see an indicator that not everyone has a bright outlook right now.
Fewer new homes, more home improvement
Speaking of homebuilders, housing inventory is at a 30-year low.
This while home prices have risen to pre-crisis levels in most markets (and far higher in a select few).
It's a conundrum. Why are homebuilders moving at a snail's pace? Why is homebuilder confidence so low?
Take a look at capital markets, and you'll get a partial answer … real estate is heavily dependent on financing, and while the markets may have recovered from 2008's recession, banks are still wary about giving loans.
In addition, 78% of homebuilders complain that labor shortages are their No. 1 concern.
Reliable, skilled labor is difficult to find. One reason? Construction workers found different careers during and after the recession … then never returned to the home-building business.
In lieu of buying new homes, homeowners are instead spending record sums on home improvements.
According to an article in the Wall Street Journal, "A shortage of new single-family homes across the U.S. is pushing up prices and locking many buyers out of the market."
Note the certainty in that statement? Reporters are quick to assign cause and effect.
It's your job to look at the bigger picture and see what's going on. Then reexamine the conclusions made in the news … and draw your own.
Sales to foreigners up, buyers and sellers struggle outside U.S.
While home sales overall are down, Forbes reports that foreign investments in U.S. properties have skyrocketed recently. Sales to foreigners are up 49% over last year.
If you're a U.S. investor familiar with the current political situation, you may be wondering what these investors are thinking.
But think about it … the U.S. has strong property rights, lots of renters, a relatively stable government, and strong infrastructure.
Buyers from China and Canada want to move their cash to a place where they see a better long-term future … and the U.S. fits the bill.
Speaking of Canada, a model produced by Better Dwelling predicts that Canadian home prices still have farther to fall.
Canadian real estate markets started crashing when the Canadian government made policy changes that hinder foreign investment.
It's a lesson for investors to look at both the economics and the politics of a situation … then align themselves financially to policy decisions for the smartest payoffs.
You also need to be aware of the data … and what that means in terms of rising trends. While the Canadian housing market is struggling, lonely urban centers are predicted to be the next big real estate trend in the country.
While our friends across the border are seeing home prices fall drastically, our friends across the pond are seeing a dearth of affordable housing. 
An article we found recommends the London government lower tax rates for new homeowners and suggests 100% mortgages as another option.
The alternative is that London will see a "brain drain" as young workers unable to find affordable housing move outside of London.
This is a problem in the U.S. too, as large companies seek to find locations where workers can afford decent housing and quality-of-life measures are high.
The good thing about problems? (And there is a good thing.) If you're creative, a problem is only an opportunity to create a solution.
Businesses and people need good places to live. Real estate markets have the opportunity to create them.
Homelessness and hedge fund managers
A recent article in Bloomberg listed the cities where rent hikes leave the most people homeless.
The bottom line is markets with less slack see more homelessness. The message for you? Slack is good.
It's crucial for you to dig into your local market and figure out the dynamics driving outcomes. Many things can put a squeeze on your bottom line … make sure you're aware of current and potential trends in demographics, jobs, and the local economy.
Winning markets don't require a good economy to stay viable. They allow you to stay profitable even when factors change and be the recipient of demand when other markets are struggling to keep prices down and renters happy.
Remember, when you invest in the rental marketplace, you're getting into a long-term contract. But a stable one.
Stability is probably one of the big reasons hedge fund managers and other wealthy investors are making a break for real estate.
They see the opportunity for a safe haven … but most don't want to get their hands dirty. If you do, you may find doors opening for you.
Tune in to our next episode to hear an amazing guest make his case for entrepreneurship.
Until then, go out and make some equity happen!
---
More From The Real Estate Guys™…
The Real Estate Guys™ radio show and podcast provides real estate investing news, education, training and resources to help real estate investors succeed.
This edition of Clues in the News is coming to you from Bozeman, Montana, where we just wrapped up an insightful weekend at the Red Pill Expo with thought-provoking author G. Edward Griffin and other amazing speakers.
Perhaps the mention of this conference provokes skepticism. Why attend, you ask?
We've learned that as real estate investors, it's crucial to examine information from all sides instead of taking a single account at face value.
That's why we found the expo so exciting. It's also why we read the news every day … and then examine it with a critical eye to see what lies between the lines.
In this all-new edition of Clues in the News you'll hear from:
Your at-the-helm host, Robert Helms
His (tired of being kicked in the side!) sidekick, Russell Gray
---
Listen
---
Subscribe
Broadcasting since 1997 with over 300 episodes on iTunes!
---
Review
When you give us a positive review on iTunes you help us continue to bring you high caliber guests and attract new listeners. It's easy and takes just a minute! (Don't know how? Follow these instructions).
Thanks!
---
The rise (and fall?) of short-term vacation rentals
We find it helpful to look at the real estate investing world from both a big-picture perspective and a smaller local perspective. Often, local news gives us helpful insight into currents running underneath the big waves that make national headlines.
That's why we took a look a Bozeman's local newspaper, the Bozeman Daily Chronicle, where we found an interesting article about short-term vacation rentals.
Short-term rentals are a craze that has been sweeping across the nation over the past couple years … and local governments have responded in various ways as these rentals have risen in popularity.
Although Bozeman isn't a large town, many residents and businesses are concerned about this issue.
Why? Well, think about who's threatened by rentals offered through companies like Airbnb. Hotels.
A pragmatic investor or businessperson is aware they may meet resistance to their business model … and that's what's happening in Bozeman.
Companies threatened by these smaller rentals are taking the issue to local politicians … who are backing them up.
Think about it … who has a bigger influence on local economics, and thus a bigger say in local politics? The one-property Airbnb owner, or the hotel operator?
Investing is more than just making deals. An important piece of being a successful investor is being aware of the local political environment, including tenant-landlord laws and local issues that may affect you.
The lesson? It's great to be optimistic and hope for sunny skies, but always pack an umbrella in case you run into rain (or resistance).
Market peaks continue to soar higher
When we took a step back and zoomed out to see the nation as a whole, we noticed a trend we've been seeing for a while … escalating home prices across the board.
Although home prices continue to rise, there's a lot of variation in different markets. A close look at the data in Harvard's Annual Housing Report tells us that while home prices in the 10 most expensive metro areas have risen a whopping 63% since 2000, while prices in the 10 cheapest areas have grown by only 3%.
That's a big difference!
We think it's important to dig deeper and find the over-performers. Looking at information at the macro level is great … but it's up to you to take that information and move toward the micro.
Look at the nation … then examine your specific town. You may find surprising disparities, even between different neighborhoods in one city!
We zoomed out even further to see if the housing boom was a U.S.-only trend and found an article from an Irish newspaper that stated the average cost of buying a house was €338,000 (about $384,000).
That amount is nine times the average Irish salary!
Big, overheated markets aren't a problem specific to America. They're a worldwide trend.
As this trend becomes more obvious, journalists are taking note and coming up with their own interpretations of the data to satisfy the curious public.
We find it helpful to remember news isn't hard data, and it isn't the answer … it's really the question.
The news gives you a starting place to ask yourself: Does this topic affect me? And what does this article really mean? How can I dig deeper?
We went through this process with a CBS article that contained advice for home buyers in the current market.
Many of the article's statements were simply the opinion of the journalist. And although the journalist offered some helpful advice, we often find professional journalists don't have the buy-in to catch some of the most important dynamics active in the marketplace.
That's why as an astute investor, YOU have to be prudent and pay attention.
Rising home prices may mean it's time for you to take some chips off the table. Depending on trends in income versus rent prices and other numbers, they may mean something else.
Either way, it's up to you to do the math!
The cost of renting versus buying
If you're a landlord, you know it may not make sense to buy rental properties in areas where tenants can afford to buy homes.
We found this infographic eye-opening. Although it only cites average numbers, it's obvious that today buying a home is more affordable compared to renting than it ever has been.
What does that mean for you? It means you have to watch your numbers.
Analyze your own tenant base. Ask yourself the following questions:
What is the income-to-price ratio?
How affordable is your housing for your tenants?
Do you have tenants with high credit scores who will be able to get easy loans?
Do you have a competitive advantage over other housing options?
The overall idea is to find tenants that have income durability, but won't skip when they can buy a house. One option is to invest in rent-to-own properties.
Finding that balance can be tricky, but if you're paying careful attention to your numbers, it's doable.
Rising mortgage rates and plummeting credit scores
Credit rates affect new homebuyers' abilities to get loans and buy houses. In a recent article, we read that for every increase in mortgage rates, credit scores go down.
As real estate investors, we always want to understand the ratios of mortgage rates and interest rates.
We have no control over these rates … but they definitely affect what we do as investors.
So what do these changing numbers mean? Is there any correlation? We don't necessarily think so.
What we do know is when lenders lower barriers to entry by decreasing the credit score required to get a loan or nudging the required debt-to-income ratio, it can be a warning sign credit markets are starting to get desperate.
When you start to see lenders giving borrowers up to 50% of their income, that's when you know something problematic is happening.
A dimming outlook for brick-and-mortar retail stores
We'll look at this next issue with the assumption that with the rise of mega-sized online retailers (think Amazon), retail is not the greatest place to be right now.
With this dimming retail outlook comes a push for shorter leases.
When retail tenants consider their options, they ask themselves a basic question: Do I pick a longer lease for more stability, or a shorter lease I can get out of sooner?
The trade-off of choosing a longer lease is that the landlord decides what the future 5-10 years will look like in terms of rate increases, even if those don't match up to reality.
Retail tenants also have to consider how the location they choose will drive traffic.
If big-box stores pull out, can smaller retailers expect the same regular traffic? Uncertain about the future of these stores, more smaller retailers are pushing for shorter lease terms.
If you're not in the retail business, you may be wondering how this affects your residential properties. Ask yourself, How many of my residents work at these stores? What will happen when local retailers shut down and my residents are out of work?
Big sea changes for retailers can also mean big changes for you. Retailers typically choose to close stores in places that are weak for core drivers. If you have a tenant demographic similar to the store's shopper demographic, it may be insightful to look at where stores are shutting down, and why.
As an outsider, you're not privy to why the big dogs do what they do, but you can observe what they're doing and come to your own conclusions.
New options for homebuyers with student debt
We all know student debt is increasingly becoming a bigger issue amongst millennials.
This younger generation often forgoes buying homes due to high amounts of student debt.
An article in the Wall Street Journal reported on a new option backed by Fannie Mae that allows homebuyers with student debt to refinance and convert their student loan debt to housing debt.
This program gives younger buyers collateral … and may make them more likely to choose to buy a home.
The program could also drive home pricing in your area, depending on the makeup of the local population.
If you don't have student debt, this program may not seem relevant … until you stop to consider the bigger picture.
That's it for now until next week, when we talk about a major disruption in real estate markets!
---
More From The Real Estate Guys™…
The Real Estate Guys™ radio show and podcast provides real estate investing news, education, training and resources to help real estate investors succeed.
While American media is focused on the chances of a Thanksgiving weekend terrorist attack (not to make light of those concerns)…a group of international bureaucrats will be meeting to decide if the world will take a step closer to a Chinese yuan reserve currency.
On Monday November 30th, the International Monetary Fund (IMF) votes on whether the yuan (the currency of China, also known as the renminbi) gets into the Special Drawing Rights (SDR) basket.
Who cares?
China does.  They care a LOT.  And YOU should probably care too…even if you don't know it yet.
What is an SDR?
Special Drawing Rights (SDR) are the currency of the International Monetary Fund.
The SDR "basket" is a collection of "premium" currencies whose values collectively determine the value of the SDR using a special formula.
Confused already?  That's okay.  Just don't give up….
Remember all those real estate investors in 2005 that didn't pay attention to Wall Street…thinking what do stocks, bonds and derivatives have to do with Main Street real estate investing?
In 2008 we all found out.  Oops.
So here's a quick primer on the situation (for a better understanding, read Jim Rickards' books Currency Wars and Death of Money)…
In the U.S., when an individual bank runs low on cash, they can borrow from the central bank (the Federal Reserve).  All major countries have a similar system.
But where do central banks go when they need to borrow?
So here's where it gets a little complicated. But stick with us because we plan to show how it matters to you and your Main Street investing.
A little history…
What is the IMF?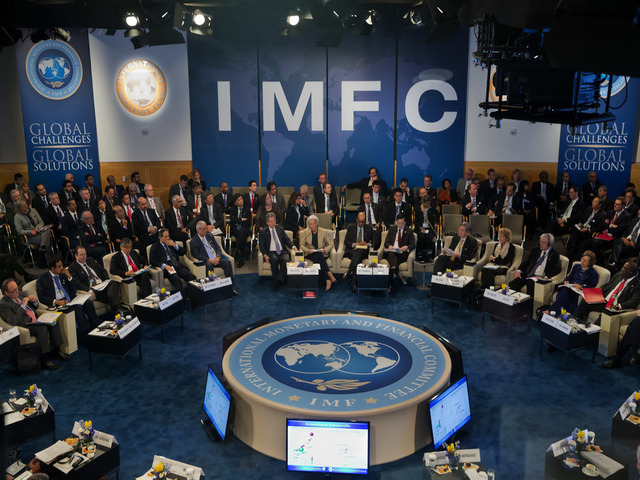 Prior to 1944, countries settled trade in gold.  So if you imported more than you exported, you owed someone a pile of shiny yellow metal.   Or at least a claim ticket for it.  Makes sense.
After two world wars, most of the world's gold and remaining production capacity was primarily in the United States.
After all, it's hard to export anything when all your production capacity and infrastructure was bombed to smithereens.  So almost by default (not that Americans weren't smart and didn't work hard) the U.S. had the world's dominant economy.
In 1944, at the Bretton Woods conference, a NEW financial order was set up…and the U.S. took over for Great Britain as the financial capital of the world.
Remember the golden rule?  "He who has the gold, makes the rules."
That's what happened in Bretton Woods.  The U.S. had the gold, so King Dollar was crowned.  For most folks reading this, it's the only system you've ever known.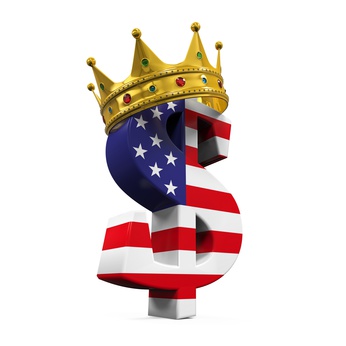 But that doesn't make it permanent.  In fact, history tells us that dominant economies, currencies, governments and systems eventually change.
Anyway, the idea of a central bank for the central banks also came out of Bretton Woods.  They called it the International Monetary Fund or IMF.
Five years later, it launched.  Keep in mind that these things take time.  It's easy to miss…or forget…that fundamental change is happening.
Basically, the IMF is the central bank to the central banks.
Twenty years later, in 1969, the idea of a special currency for the IMF came up.  They called it "Special Drawing Rights" or SDR.
Lame name, but lucky timing (probably just a coincidence…) because just two years later, in 1971, the U.S. defaulted on the Bretton Woods agreement with the "Nixon shock".
That's when President Richard Nixon shocked the world on national TV announcing he was closing the gold window "temporarily".  (Still closed today by the way…)
But don't take our word for it…watch Nixon make the announcement yourself:
The ORIGINAL Bretton Woods deal was that countries holding paper dollars could turn them into Uncle Sam and get real gold.  In essence, the dollar was as good as gold.
But when Nixon suddenly changed the deal (reminds us of the exchange between Darth Vader and Lando Calrissian in Star Wars – The Empire Strikes Back below), it meant all countries holding U.S. dollars formerly redeemable for U.S. gold now simply held green pieces of paper with pictures of dead U.S. leaders.
Now…to no surprise…no one wanted or trusted U.S. dollars.  So the dollar crashed.  Gold and inflation soared.  The U.S. economy and stock market tanked.  "Stagflation" became the term to describe a new strain of economic malaise.
Research it yourself.  There are many important lessons to be learned about how a major economic policy change ripples through economies.
And sometimes the UNTHINKABLE happens.
For example, in a vain attempt to contain the inflation unleashed by his default on the gold dollar, Nixon instituted a wage and price freeze: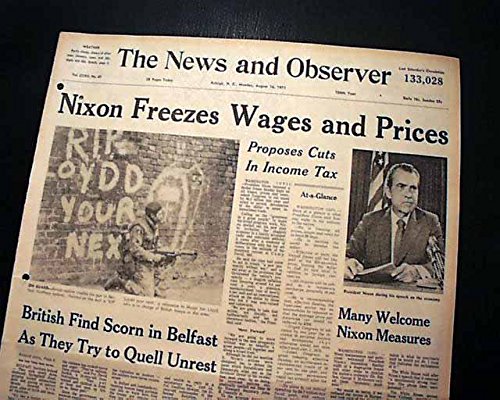 Who would think that in the Land of the Free, it would be a FEDERAL CRIME to give an employee a raise…or to raise the price of the merchandise in your OWN store?!?
But it happened.  In America.
The point is that defaulting on the Bretton Woods promise to redeem dollars for gold was a HUGE reset.
The gold dollar was dead.
BUT…the U.S. still had a strong balance sheet, a big army, huge manufacturing capacity…and a plan.
Shortly thereafter, the petro-dollar was born.
"Petro-dollar" just means that the U.S. dollar became the currency which worldwide oil transactions were settled in.  It created a huge and ever-present permanent new demand for U.S. dollars.
Now there's SO much more to say about that…but not today.
Again, we encourage you to study the history of the dollar, gold and oil.  Or come to a live event and buy us a beer or two or three…and we can talk about all this until the wee hours (that's what happens after a few beers…)
Back to our story…
So now we're in the petro-dollar era and the IMF is there with its SDRs and the SDR value is based on a "basket" of currencies it's indexed to.
The SDR basket is made up of all the "best" currencies…the U.S. dollar, the British pound, the Japanese yen, and the European Union's euro.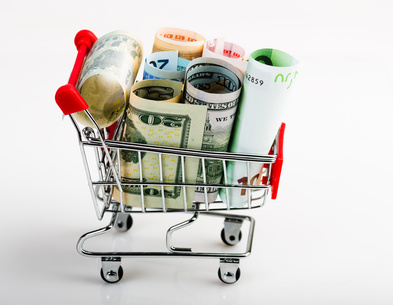 That's a pretty exclusive club considering there are 190+ countries out there.
But at the last vote in 2010 (these things only get looked at every 5 years), they got voted down.
Not dissuaded, China went to work.  We chronicle much of this in our special report on Real Asset Investing.
But this time, it seems China has a Plan B…in case the IMF slams the door again.
So while they're working to comply with IMF requirements, China's also taken steps to go independent if need be.
Does China want a yuan reserve currency?
We don't know.  If Beijing calls us with a heads up, we'll be sure to pass it along.
But how often can you trust anything ANY government says?  It's better to WATCH what they DO.
Right now, it seems to us that China looked at what the U.S. did to be top dog at Bretton Woods and are copying it as best they can.
It's a long list, but some notable items are:
Pay close attention to that last one.  We think this will be a BIG story in the not too distant future.
In 2015, China formed its own international bank (the AIIB – Asian Infrastructure Investment Bank) in spite of U.S. resistance…and wooed dozens of countries to join, including Uncle Sam's "pal", Great Britain.
It's kind of like, "If you can't join them, beat them."  Or at least show you're ready to beat them if necessary.
But no one wants to fight the U.S. toe to toe…including China.  Better to get voted in with a yuan reserve currency.
Of course, the U.S. has an effective veto with over 16% of the IMF voting rights (it takes 85% to pass).  So even if Uncle Sam's buddies don't back him again, he can still stop China from getting in the club.
But we think China's ready for that.  And we think Uncle Sam knows China's ready.  So we wouldn't be surprised if Uncle Sam cries…well, uncle.
But who knows?  We'll find out soon enough.
THEN…it will be interesting to see what happens next.
If China gets in, it's like adding a new stock to the S&P 500. It creates an immediate spike in demand for the new stock…and something gets dumped to make room.
Art Cashin, Director of Floor Operations at UBS and famed commenter on CNBC has been quoted saying…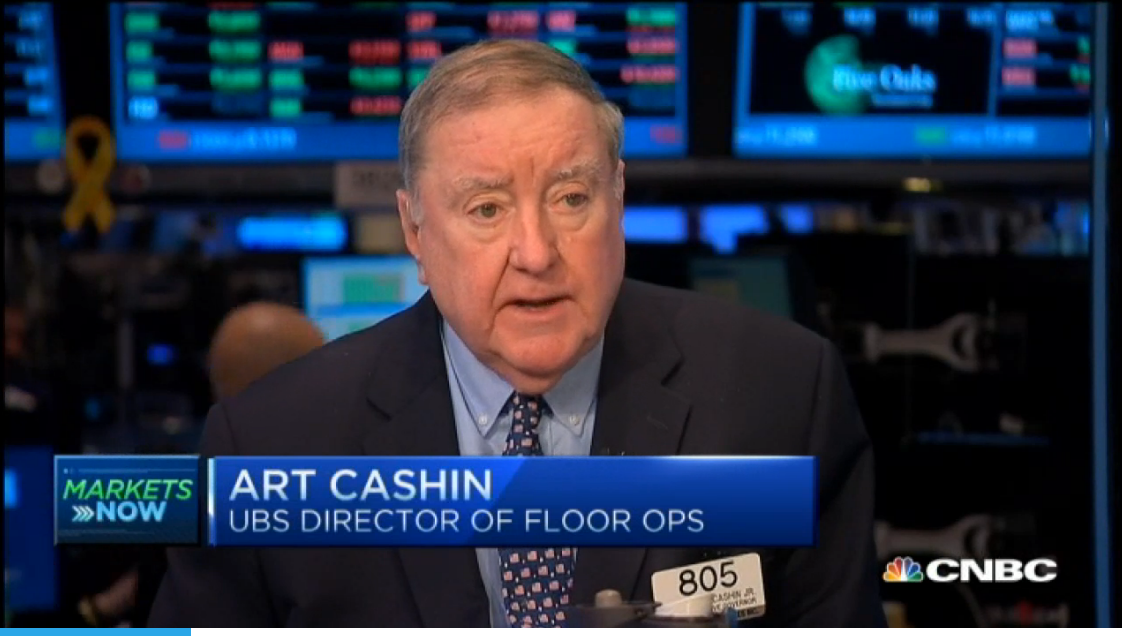 "If [SDR] approval were given, we could be looking at shifts in the trillions of dollars."
We're not that bright, but when a BIG shift happens we know to pay attention.
In that same article, Lombard Street Research's chief economist and head of research, Diana Choyleva was quoted…
"'If the yuan goes in the basket, then the likelihood is that the Chinese would prefer a gradual depreciation of their currency against the US dollar.'"
And if the yuan is NOT accepted?
Choyleva says…
"The Chinese leadership is not going to wait another five years…And they will not be so keen to be such a responsible global citizen….If the yuan is not accepted in the SDR, they will go for a one-off large devaluation and that would then be … a financial crisis, specifically, a real-economy crisis with the resulting impact on the …markets."
Another financial crisis doesn't sound like any fun.
It SEEMS like Uncle Sam and China are actually working closely together to gently ease a Chinese yuan reserve currency into the club.
But like raising kids, adolescents always think they're ready too soon…and parents always hold on too long.
China's clearly growing up.  And China's financial decisions affect Americans…even real estate investors on Main Street.
This headline is a case in point:
"…U.S. Steel blamed the temporary closure on tough market conditions 'including fluctuating oil prices, reduced rig counts and associated inventory overhang, depressed steel prices and unfairly traded imports.'"
"Earlier this year, U.S. Steel permanently shuttered a longtime plant outside of Birmingham, Alabama, laying off 1,100 workers. That closure came on the heels of a string of layoffs in Texas, Arkansas, and Indiana, among other states."
Those are all working class jobs in great rental property states.
Getting closer to home now?
The article continues…
"[China's] recent slowdown threatens to exacerbate problems for American steelmakers, as Chinese policymakers look to boost exports and more steel hits the global market."
The Chinese policies referred to include tweaking the relative strength of the yuan…because a cheaper yuan means cheaper goods into the U.S., which costs U.S. jobs.
And this is just ONE industry.  Think of ALL the other industries China is involved in…especially in any markets YOU are invested in.
So what's an investor to do if there is a Chinese yuan reserve currency?
Pay attention.
Watching two elephants dance isn't exciting.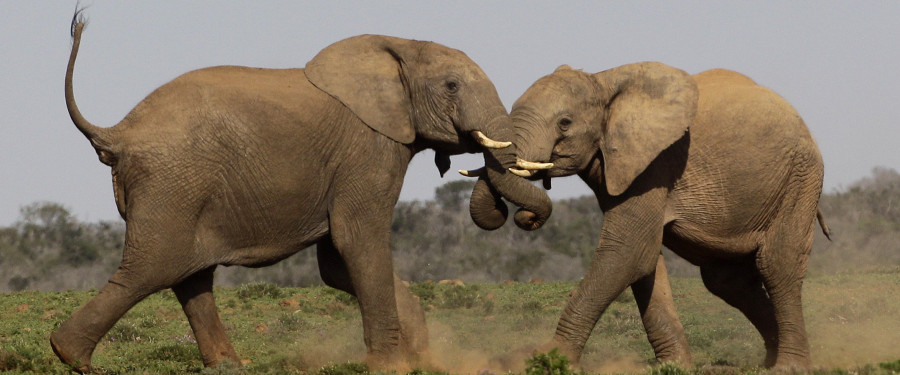 They aren't graceful and they move slowly.
But when you're locked in the same economy and those elephants can crush you, you're wise to stay alert.  And everyone knows we need more lerts. 😉
So REALLY get to know YOUR markets, demographics, ultimate income sources, and critical dependencies.
You want to see weakness or opportunity before others so you can move in or move out ahead of the crowd.
Remember, it takes time to tweak a real estate portfolio.  Of course, compared to the dancing elephants, you're a water bug.  But you still need to be looking and moving ahead
Focus on macro trends.
China's been working on getting into the SDR club more than a decade.  The dollar's recent strength is an aberration in a well-chronicled 100 year slide.
You'll lose sleep…and hair (we know)…trying to understand every tick in some chart.  Looking at the big picture smooths out a lot of  the noise.
Watch for game changers.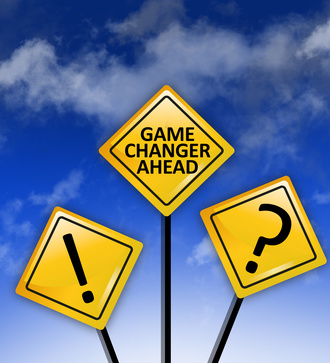 Bretton Woods in 1944 was a game changer.  A fundamental change to the global financial system.
The Nixon Shock in 1971 was a game changer. Another fundamental change to the global financial system.
China's ascension has been a slowly developing game changer.
It used to be Americans could just go about their business.  The rest of the world was too puny to really severely impact the mighty U.S. economy and dollar.
Now, when China gets a cold, so does Uncle Sam.  You can read it in the news everyday.
Is adding the Chinese yuan into the IMF SDR a game changer?
We don't know yet.  Could be.
Or maybe the Chinese will do a reverse Nixon shock. We're pretty sure THAT would be a game changer. (Think about it…)
Invest in things that are REAL and ESSENTIAL.
It's our recurring theme.  Housing, food, energy, commodities.  All have roots in real estate.  Sure, they can go boom and bust.  But they're ALWAYS needed.  Pets.com?  Not so much.
Use financial structures which can withstand economic pull backs.
The flirty girl at the frat party might get a lot of attention, but she's not the one you take home to Mama.
Bubbles and leverage create lots of sexy opportunities, but when the glitter rubs off, you want to be with markets, product types, demographics and teams which are in it for the long haul.
Credit lines, equity and buyers all can (and usually do) disappear when you need them the most.  They're fickle.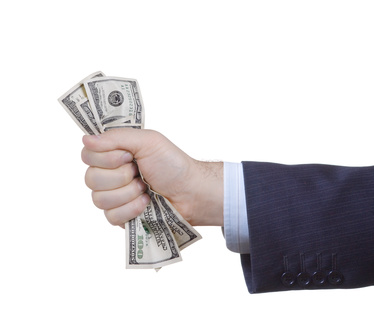 A little cash on hand can be your best friend in a downturn.  If you have your chips on the table and get a bad roll, you're out.  Donald Trump told us he learned it's ALWAYS good to have some cash available in the down times.
So don't envy the guy getting lucky with the hot deal when it's all sunshine.   Otherwise, you'll certainly be envying the guy with the stable portfolio when the clouds come.
Now if you've read this far, we're guessing you're SERIOUS about understanding these chaotic times.  We are too.
So if you REALLY want to jump start your learning…
We invite you to invest a week to sharpen your understanding of economics, investing and real asset portfolio strategies aboard our 14th annual Investor Summit at Sea.
One of our discussion topics will be The Future of Money and Banking…with Robert Kiyosaki, G. Edward Griffin and experts in economics, precious metals, crypto-currency and alternative banking.  Not to mention real estate, tax and estate planning, asset protection and more.  Your brain will hurt.  But you'll LOVE it.
>>> Click here now to learn more about the next Investor Summit at Sea.
Meanwhile, stand by….and we'll let you know whether there's a Chinese yuan reserve currency in your future.
There's been lots of talk in the news lately about how and why rents are rising.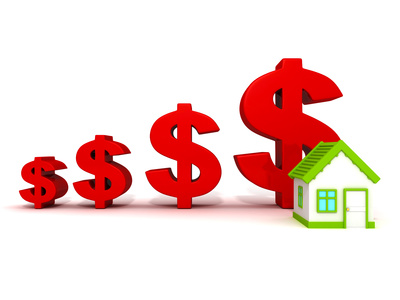 Of course, if you're already a landlord, that's not bad news.  And those who invested in residential rental property a few years back hit the trifecta of low purchase price, falling interest rates and rising rents.
But that was then and this is now.
Is the party over?  Did you miss the boat?  What's happening today…and where are things headed?
All great questions!
Squeezing their way into The Real Estate Guys™ studio to look for answers in this edition of Clues in the News™:
Your plum of a pontificator and host Robert Helms
His orange-you-glad-he's-not-the-host co-host Russell Gray
We like to look at the news for a lot of reasons.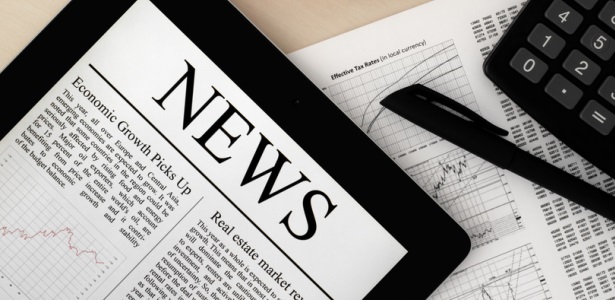 First, the news helps us see the big picture events which affect our real estate investing.  And we're especially interested in anything that affects our rental income, our interest expense, or the supply and demand of properties.
Real estate investors tend to live in their own little world…finding deals, servicing tenants, managing cash flow and dealing with vendors.
It's EASY to get lost in the weeds and miss a macro-trend that could have a HUGE impact on your business.
For syndicators, the news provides insights into the concerns and competing opportunities your investors have.  When you are well-informed, it makes a positive impression on the people who are…or are considering…investing in you.
For this episode we hone in on reports of things that have the potential to put the squeeze on the rising rents so many landlords have been enjoying.
U.S. Health Spending – $3.1 Trillion a Year and Growing
One thing we like about real estate…especially residential real estate…is keeping a roof over their head is a HIGH priority to tenants.  That means with all the things competing for their available income, landlords are high on the list.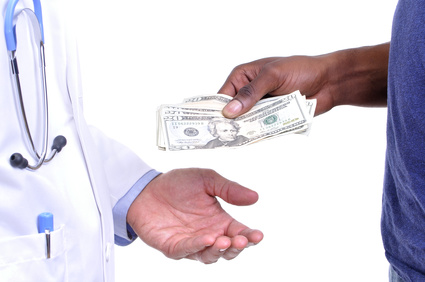 However, healthcare is pretty high on the list too.  And with the new Obamacare mandate forcing everyone to buy insurance or pay a penalty, more of a tenant's available money is going to healthcare.
This article also says out-of-pocket expenses are on the rise too.  Which, again, means more competition for available cash flow…and a potential restriction on the rising rents trend.
The GOOD news is that if you own property in an area with a strong healthcare industry, your local employment and wages might be above average.  So there's always a silver lining.
Social Security Disability Fund to Run Dry Next Year
With nearly 100 million people deriving some form of income from the U.S. government, the odds are high that some of your rental income comes from government sources.  So it's smart to pay attention to any potential cuts.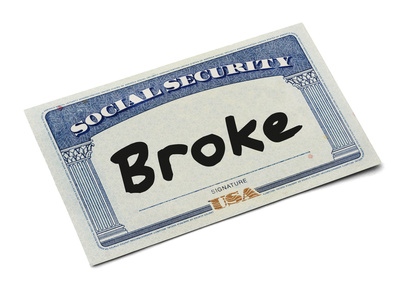 And with the substantial increase in people on disability provided through the Social Security Administration, it's pretty big news when the trustees are reporting there will be NO cost of living adjustments in 2015…and the Social Security Disability Fund will be BROKE by the end of 2016.
Will Congress allow the fund to go broke?  Probably not.
But if they don't handle it soon, an AUTOMATIC 19% cut kicks in…the same way the mandatory "sequestration" cut in the general budget kicked in when the government couldn't pass a budget.
If you have tenants who rely upon Social Security disability payments to help with rent, the next year or so could mean a squeeze for your tenants, and therefore for you too.
From Rents to Haircuts, Americans Start to Feel Price Hikes
For some reason, The Fed has been trying to get inflation up to at least 2 percent.  Looks like it might be working.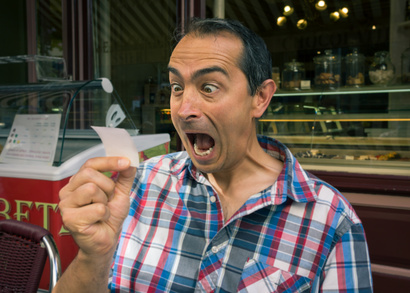 And while it's been nice to see the upward pressure on rents, when it hits our tenants' pocketbooks in other "essential" areas…like haircuts, healthcare and coffee…it means the tenant gets squeezed.
You can only squeeze so much before something's gotta give.  And that something might be your ability to raise rents…or even maintain the rents you've raised already.
Of course, all of this presumes your tenant's have a paycheck to divvy up.  So this next headline also caught our attention…
Layoffs Surge As Oil Price Outlook Remains Sober
Falling oil prices were supposed to be a big boon to consumers.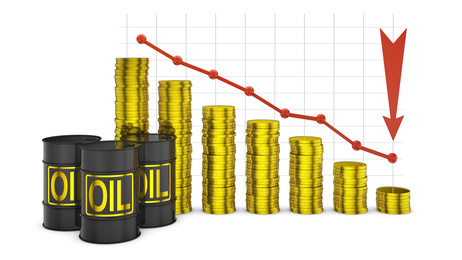 But with reports of inflation kicking in and gasoline prices not falling as far or as fast as oil prices, it doesn't seem like cheaper oil has meant lower living costs for everyday people…like your tenants.
On the other hand, the oil industry had arguably been the brightest star of employment over the last several years.  But with oil prices depressed, not only has the job growth stopped…it's going backwards.
And as we emphasize on The Real Estate Guys™ market field trips, certain industries are employment magnifiers because they funnel money into a region from outside.
So not only does the primary industry create jobs, but the revenue it generates purchases supplies and services from secondary or support industries.  These are sub-contractors, parts and materials suppliers, and vendors of all kinds.
But it's even bigger than that…because the employees of BOTH the primary and secondary industries ALL consume local retail services, such as restaurants, dry-cleaners, automotive sales and service, healthcare and yes…residential real estate.  These tertiary industries also provide local jobs.
So if it employment is MAGNIFIED by the growth of a PRIMARY industry like oil…what happens when layoffs occur at the primary level?
That's right.  The LAYOFFS ARE MAGNIFIED too.
So as strategic real estate investors, it's important to consider where your rental income REALLY comes from.  And how these news headlines could trickle down to YOUR bottom line.
But lest you think it's all gloom and doom, it's important to remember that there's always opportunity.
And while not really a headline, a recent newsletter we subscribe to from a new contributor to The Real Estate Guys™ blog brought us this news:
A New Opportunity to Build New Detached Homes for Rent
John Burns Consulting provides intelligence to the real estate development industry.  They point out that 10 percent of homes are purchased by real estate investors…like you.
But until recently, new home builders ignored this segment of buyers in favor of selling to owner occupants.
Well, a funny thing happened on the way to the bank…residential home ownership has fallen to a nearly 40 year low.
So builders had realized they might want to serve the growing segment of the market…landlords.
And there are a LOT of reasons to be excited about a better opportunity to buy brand new homes designed with the landlord in mind.
First, tenants prefer…and will pay more for… a brand new home.  That improves your gross income.
Also, brand new homes have NO deferred maintenance.  This keeps your capital expenditures low at acquisition and for the first several years of ownership.  So you add lower expenses to your higher income.
So far so good.
Add to this that the smart builders will value engineer their products to provide a lower cost without a corresponding loss of rent-ability.  That is, the amenities which a home BUYER requires…at extra expense…are less important to renters.
This means you pay less for the same rental income.  Nice!
So even though there are headlines which point out some of the challenges, we know that the flip side of every problem is an opportunity.
This could explain…
Why Most Americans Are Investing in Real Estate, Not Stocks
According to this article from CheatSheet.com, a recent Bankrate.com survey says Americans' first choice for investment is…real estate.
Makes sense to us.
So listen in as we discuss these and other topics as we search for Clues in the News™!
Listen Now:
The Real Estate Guys™ radio show and podcast provides real estate investing news, education, training and resources that help real estate investors succeed.
There's lots of news affecting real estate investors…and most of it doesn't have anything to do with real estate.
In this episode, we read between the headlines to what's in the news that real estate investors should be paying attention to.
In the broadcast newsbooth for this informative edition of Clues in the News:
Your anchor and host, Robert Helms
His dead-weight co-host, Russell Gray
In case you were in a coma the first week in November, the Republicans took over the U.S. Congress by winning a majority in the Senate and strengthening their hold on the House of Representatives.
Maybe that makes you happy.  Maybe it doesn't.  But it doesn't really matter how you, or we, feel about the results.  It happened.
So the next questions are…what does it mean, what happens next, and how is it likely to affect real estate investors?
The Election Results are a Barometer of the Mood of the Market
We think it's pretty obvious the electorate isn't happy with the state of the Union.  After all, happy prosperous people don't vote to rock the boat if everything is smooth sailing.
So all's not well on Main Street in spite of a booming stock market, allegedly low unemployment and continued low interest rates.
Since your tenants are part of the electorate, we're guessing their pocket books aren't overflowing with joy…or money…right now.  So we continue to favor affordable markets and product types, and nothing in the election or other news changes our mind.
The Maestro Sings a New Song
As we discussed in a recent blogpost on Alan Greenspan's Shocking Confession, Alan Greenspan seems to agree that Fed policy hasn't done much to help the real economy.  No wonder the voters threw a fit.
Also, Greenspan said that the timing of rising interest rates might be outside the Fed's control.  If so, this affirms that it's a good idea to grab as much cheap money as you can reasonably control with conservative cash flows and lock in fixed rates for the long term.
Last, but FAR from least, according to the Wall Street Journal, Greenspan said, "gold is a good place to put money these days given its value as a currency outside of the policies conducted by governments."
Considering gold was tanking as he was talking, it seems like Alan Greenspan is concerned about "the policies conducted by governments".
So in spite of the dollar's recent surge and gold's recent decline, for long term investors, it seems that even Alan Greenspan is a fan of real asset investing.
Maybe one of the governments he was talking about is Japan…
Bank of Japan Stuns Financial Markets with Massive Stimulus
So the whole world watches the Fed announce tapering and then, to many pundits' surprise, actually do it…all the while touting the "robust" U.S. economy (funny…seems no one told the voters, who apparently missed the memo).
Then, as soon as the Fed's expected tapering is done, the Wall Street Journal reports Japan's "stunning" announcement of a MASSIVE stimulus package.
According to the Wall Street Journal article, "Japanese policy makers jolted global markets" by taking "Japanese economic policy into the uncharted territory of extreme stimulus".
How extreme?
Well, according to Bloomberg, who also published an article on the move, the Bank of Japan "plans to buy 8 trillion to 12 trillion yen ($108 billion) of Japanese government bonds per month."
For perspective, the QE that the Fed just finished started at $85 billion per month and tapered down.  That means the Japanese QE is 27% bigger than the U.S. program at it's PEAK.  That's massive, especially considering that the Japanese economy is only 1/3 the size of the U.S.
The Bloomberg article quoted the chief economist at Japan Macro Advisors as saying, "The BOJ is basically declaring that Japan will need to fix its long-term problems by 2018 or risk becoming a failed nation."
So we have a few observations…especially if you're sitting there thinking, "What the heck does Japan have to do with my rental house on Main Street, USA?"
First, we're in a GLOBAL economy.  Just think about how much foreign money is buying U.S. stocks, real estate and bonds.  Not to mention, how many Japanese companies employ U.S. workers?  And how many U.S. companies earn profits selling to Japanese businesses and consumers?
In a global economy, when a major component (Japan is #3 behind the U.S. and China) fails, EVERYONE is affected.
Right now, no one is saying Japan will fail.  And if it did, no one knows for sure what that looks like for everyone else.  But it bears watching, which is why we are.
Also, Japan has been a major purchaser of U.S. Treasuries.  In fact, according to the Unites States Treasury website, Japan is the second largest owner of U.S. debt behind China.  If we had to guess, we wouldn't be surprised to see some of all that stimulus end up in U.S. Treasuries.  After all, if the Fed and China are curtailing purchases, either bond prices will drop (interest rates will rise)…or someone (Japan?) will need to fill the void.
The point is that when ANY central bank prints gobs of money and buys bonds, it affects interest rates for everyone…including Main Street real estate investors.
But it isn't just bond prices and interest rates which are affected…
Back to the Wall Street Journal article, which says that the Bank of Japan will expand its asset buying program to include "not just more government bonds, but also stocks and real-estate funds."
In our travels, we talk to lots of Main Street real estate investors and agents.  We hear reports all the time that foreign buyers concerned about the safety of their money are parking it in U.S. real estate.
Obviously, when any central bank is printing money like crazy, smart investors in ANY nation move quickly to get into real assets. But here's where it gets a little complicated.
Right now, the dollar is "strong" because major currencies like the Yen and the Euro are being destroyed faster than the dollar.  So any commodity denominated in dollars gets cheaper (gold, silver, oil, etc).
Worse, there's strong sentiment, if not substantial proof, that nearly every asset market is largely manipulated by central banks, which makes investing in many asset classes a risky business.
So, in addition to the cultural appeal of real estate for Asian investors, even die-hard paper asset investors are looking at real estate as a solid place to store and build wealth.
In addition to foreign capital moving into U.S. real estate, lending is starting to loosen up both in government and private loan programs.  This means more purchasing power moving into real estate.
We think this is bullish for real estate prices in the near term, though it will be mitigated by the weakness of U.S. home buyers.
But before you get too excited about all the equity happening to you, remember to pay attention to rents.  Because right now, asset values are growing faster than incomes.  This means housing is becoming less affordable for both renters and home buyers.
The last time this happened, lots of us made tons of money on appreciation (get ready, because equity is happening again), but real estate quickly went from being a sound investment to simply being another hot money wave to ride.
We're not saying don't ride it.  Quite the contrary.
Just remember to structure your deals so that when the wave goes out again (and it will)…that you can hold on for the long term.  When the tide goes out, everyone can see who's been swimming naked.
Meanwhile, we'll be here watching the headlines for Clues in the News.
Listen Now:
The Real Estate Guys™ radio show and podcast provides real estate investing news, education, training and resources that help real estate investors succeed.
U.S. home ownership is around a 19 year low…banks are lowering their standards for jumbo loans…millennials aren't buying houses…and the middle class is moving inland to more affordable markets.
Other than that, there's not a lot going on. 😉
But what do all these headlines mean to everyday real estate investors?
Behind the shiny silver microphones to explore the Clues in the News:
Your clued in host, Robert Helms
His clueless co-host, Russell Gray
We like to watch the news.  Each headline is like a piece of a jigsaw puzzle.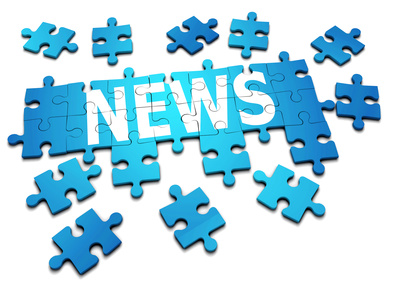 Viewed separately, it's hard to see the big picture.  But when you look at a series of headlines, they start to tell a story.
So when we're not sitting in the studio or gallivanting around the world seeking out interesting guests and real estate markets, we bury our noses in the news.
For this episode, there were a few headlines that popped out.
First, Reuters reports that Wells Fargo is loosening their lending standards.  But this time, it isn't for the lowly sub-prime borrower…it's JUMBO loans.
So it's no surprise that Bloomberg reports million dollar home loans have surged to new records.
Why?
Well, partly because, as CNBC reports, millennials aren't buying homes.
We also see that banks are showing interest in cash out refinances and home equity loans.
So on the one hand, this is all very exciting.  We're having flashbacks to 2003.
Yes, we know it all ended badly.  But everyone made a ton of money until the music stopped.
Maybe it's possible to take all the lessons from the last crash, and use them to prepare better for the next one?
We think so.  But, as we've been discussing in our weekly newsletter, this isn't your parent's real estate market…which is both good and bad.
Of course, bad can be good too.
What's good is that interest rates remain low and lenders are opening up to allow more people to qualify.  They're also creating loan programs which permit the repositioning of equity.
What's bad is that first time home buyers aren't pushing up the demand. In fact, a lot of the price appreciation is the result of hot money looking to real estate for yields.  This includes both foreigners and hedge funds.
Of course, because hedge funds and foreigners don't use loans, prices are up, but lending is down.
That's bad for lenders, but good for borrowers…because as lenders try to create business, they lower their standards and their interest rates.
Meanwhile, every day real estate investors aren't competing heavily with home buyers…at least not yet.  And that's good.
In fact, home ownership is at a 19 year low.  The inverse of that is there are more people renting.  Great!
It also means that without home buyers to bid up prices, even though prices are up in many markets, they are still at or below replacement costs.
In short, houses and the mortgages to buy them remain on sale!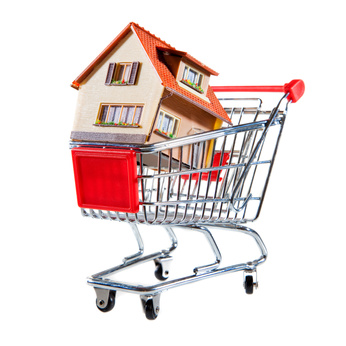 How long will this window last?  We don't know.
But when you can buy a real asset for less than it's replacement cost, and lock in low cost financing for the long term, it seems like you'd want to get all you can.
Of course, as we always say, market and team selection are important factors.  And being sure to structure your deals so you can weather the next financial crisis….whatever that looks like, and whenever it comes.
For those with money in the bank, the latest inflation numbers should be giving you fits compared with real estate.  Sure, there's no guarantees with real estate.  But it seems like the only thing a bank account can guarantee is the long term loss of purchasing power.  The need to hedge inflation seems obvious.
With savers are being crushed by Fed policy, no wonder everyone has piled into the stock market.  If you recall, this is exactly what happened last time.
Do you remember what came after the last stock market bubble?
Yep.  It was the real estate bubble.  But if you structure your deals right, even if there is a bubble, as long as you have the cash flow to service your low fixed rate loan, you have a fighting chance.  We know many investors who rode out the last crash…and we took notes.
So it seems to us that properly structured income producing real estate could be one of the hottest investment opportunities right now.
We'll keep watching the news to see if the forecast is changing…so listen in for each edition of Clues in the News!
Listen Now:
Want more? Sign up for The Real Estate Guys™ free newsletter!
Don't miss an episode of The Real Estate Guys™ radio show!  Subscribe to the free podcast!
Stay connected with The Real Estate Guys™ on Facebook!
The Real Estate Guys™ radio show and podcast provides real estate investing news, education, training and resources that help real estate investors succeed.