Even as building slows, the Fed is pumping purchasing power into housing. Short supply plus increased purchasing power could put upward pressure on prices. Of course, it all hinges on demand … will buyers be willing to take on a mortgage in such an uncertain jobs market? After all, even a zero percent mortgage payment is hard to make with no income. … continue reading, click here >>
Housing is the sector of real estate most watched … and worried about … by economists, politicians, journalists, bankers, and investors … from Wall Street to Main Street.
That's because housing, quite literally, hits us all right where we live.
We can all relate to it and housing is both an objective and subjective measure of individual and national prosperity.
Housing has certainly been in the financial news of late …
Housing Starts Surged in December. Don't Expect It to Last
MarketWatch, 1/17/20
Housing market falling short by nearly 4 million homes as demand grows
CNBC, 1/21/20
New Risk to World Economy: Synchronized Housing Slowdown
Wall Street Journal, 1/28/20
As you can see, there's both "good" news and "bad" news. Of course, buried inside of all that is opportunity.
So we think it worthwhile to look at housing through the lens of a tried and true investing strategy which could prove timely in today's market conditions.
But first, let's set the context …
Despite low interest rates (and largely because of them), housing is expensive relative to incomes.
That's a problem for both renters and prospective home buyers … and why affordable housing is a hot topic today.
It's also why we're strong advocates of leaning towards affordable markets, neighborhoods, and price points. Demand tends to be stronger there.
We think it wise to be positioned below the top of the range. If interest rates rise or there's a recession, people above will flow downhill to you.
Meanwhile, be prepared to survive a notch or two below your current price point. Otherwise, you may lose more demand leaking out the bottom of the range than you gain flowing in from the top.
In other words, ALWAYS compete for the loyalty and rent checks of your tenants … even in a high demand market.
Those who push rents to the margin of the range are the first to feel the pullback. Like equity, all rent retraction is at the margin. High rents hurt first.
That's because when tenants start to feel a financial squeeze, giving a 30-day notice and moving to someplace more affordable is a relatively easy thing to do.
And don't get suckered into thinking there's no inflation or high employment based on the highly publicized and potentially "adjusted" official data.
Pay attention to the real world … because that's where your tenants live.
From a home buying perspective, demand comes from first-time home buyers entering the market and pushing things up.
That's why pundits are concerned that the average first-time home buyer age has risen to 47 years old.
Perhaps young people would rather rent than own? Maybe. But even if true, we wouldn't bet on that lasting.
Sure, Millennials saw their parent's real estate experience turn sour in 2008 … but that's now 11 years ago … and a LOT of equity has happened since.
Most Millennials we know would like to own. They see prices rising and affordability getting away. Meanwhile, rents are climbing.
So we think Millennial demand will be a substantial factor in housing going forward. Demand is already growing … and it's a wave you can likely ride over the next 10 years or more.
Also, Millennials are among a large group of Americans standing to inherit about $764 billion THIS YEAR alone.
We're guessing next to paying off student debt, buying a home is near the top of the wish list for some of those heirs … adding some additional capacity-to-pay to fuel demand.
And speaking of capacity-to-pay …
Interest rates remain crazy low … and aside from a collapse of the dollar or a seizure in the bond markets (which could easily happen somewhere down the road) …
… there's not much in the near-term to suggest interest rates will rise substantially.
In fact, with the amount of debt in the system, it could be argued there's FAR more downward pressure than upward.
Still, because you don't know, it's not a bad time to stock up on inexpensive good debt. Just be VERY attentive to marrying it to durable income streams to service it.
Of course, another much discussed hindrance to Millennial home ownership is the now infamous and mountainous levels of unforgivable and inescapable student debt.
But in terms of student debt defaults and the resulting dings to credit, it's only less than 15% of borrowers.
That means 85% of Millennials are chugging along making those payments … and presumably preserving their very valuable credit scores.
Of course, making those student loman payments hinders a young person's ability to save for a down payment on a home. They start later and it takes longer.
And if a young person doesn't have parents with equity they're willing to re-position into a home for junior, or they aren't on the receiving end of a chunk of that $764 billion inheritance …
… the lack of a down payment is perhaps an even bigger hindrance to Millennial home ownership than student debt.
And even though there are low down payment programs out there, they come with higher interest rates, private mortgage insurance, and larger loan balances …
… all of which converge to make the resulting mortgage payment much bigger than low interest rates can offset.
So that elusive 20% down payment dramatically increases the affordability of home ownership for many Millennials.
ALL this adds up to a great opportunity for real estate investors …
There's a simple, time-tested strategy to leverage your cash into long-term equity … while preserving your credit and avoiding virtually all land-lording hassles.
It's "equity sharing".
In short, a cash rich investor supplies the down payment to a credit worthy owner-occupied home buyer.
The credit partner gets the loan, makes the mortgage payment, and lives in the house for the long term.
After a predetermined period of time … usually 3 to 10 years … an appraisal is done.
Any equity growth net of capital investments (reimbursed to the partner who made them) is split at a previously agreed upon rate such as 50/50.
Of course, there are some legal agreements which need to be put in place … and the borrower needs to work closely with a mortgage pro to make sure nothing is misrepresented in the loan application.
But equity sharing is a profitable way for Main Street investors to help the next generation of homeowners get into the market … so both can ride the long-term equity wave.
The borrower gets a home of their "own" … to live in, care for, and fix up for their personal enjoyment and prosperity.
They don't feel or act like tenants … and they're in for the long haul.
And with their name and credit on the line, they're HIGHLY motivated to make the payment … even if it's higher than they could rent a similar home for.
They don't move to save a few bucks the way a tenant would because they have housing stability, tax breaks, long-term equity growth, and pride of ownership.
Meanwhile, the investor gets half the amortization and appreciation over the hold period … and next to no management headaches.
Plus, the investor has no property management expense, no loan on their credit report, no turnover or vacancy expense.
Equity sharing is a great way for an investor to leverage cash without as much risk as traditional land-lording.
Equity sharing is really just a form of syndication and a simple strategy for taking advantage of current market conditions.
For the cash partner, you get to invest in housing for the long-term, while mitigating much of the downside risk in the short term.
For the credit partner, you convert your housing expense into housing security and long-term equity. Half of something is better than all of nothing.
And when it's hard to find rental housing that cash flows after expenses, equity sharing is a way to ride the housing bull with far less risk than traditional land-lording … while helping a young person get on board the real estate equity train.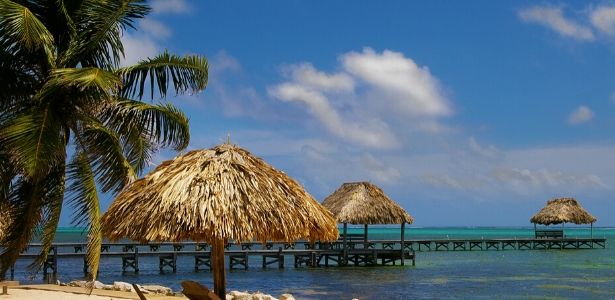 We can't say enough about resort property investing. 
Like all real estate investing … everything starts with market selection. You're looking for the right mix of supply, demand, location, team, and demographic. 
Belize is one of the most uniquely positioned resort markets in the world … and it checks A LOT of boxes. 
We're visiting with a U.S. expat who is very active in the Belize real estate market. Is now the right time to put paradise in your portfolio?
In this episode of The Real Estate Guys™ show, hear from:
Your resourceful host,

Robert Helms

His last resort co-host,

Russell Gray
From RE/MAX 1st Choice Belize, David Kafka
---
Listen
---
Subscribe
Broadcasting since 1997 with over 300 episodes on iTunes!
---
Review
When you give us a positive review on iTunes you help us continue to bring you high caliber guests and attract new listeners. It's easy and takes just a minute! (Don't know how? Follow these instructions).
Thanks!
---
Welcome to Belize
One of our personal favorite opportunities is markets that are outside of the norm. Today, we're going to talk about investing internationally … specifically in beautiful Belize. 
For many years, Belize was basically undiscovered. We first started visiting about 15 years ago. 
Since then, Belize has really grown. It's definitely been discovered … but there are still great opportunities to ride the wave. 
It's easy to see the possibilities for the future when you look at Belize through the lens of Cabo San Lucas, Mexico, or Hawaii. 
So, the next thing to do is your homework … making sure that the underpinnings, the things that you think you see, are really there. 
When we first went to San Pedro, Belize, there were 600 rooms for overnight accommodations. Today there are nearly 2000. 
Until two years ago, there wasn't a single branded hotel on the island. Today, one just opened and three more are opening soon. More airlines are coming too. 
Still, it's not a very populated place. It's a small market. Belize only has about 4,000 people that call it home. 
Belize has a mainland … with beautiful rainforests, the largest Jaguar preserve in the world, and Mayan ruins … and then there are the islands with white sand and palm trees. 
With any new market, there are stories of investors and developers who have come in and failed. But there are plenty of people also seeing an amazing increase in equity and cash flow in tourism. 
We get it. Thinking about somewhere like Belize as an investment opportunity is an adjustment. But you have to learn to think bigger than your local market.
The hotels, airlines … they all go where the people, money, and opportunity is. Why should a real estate investor be any different?
There are also many advantages to organizing your business internationally … like tax laws. Belize has been a tax haven for a long time. 
So, if you think an international investment might be the next step for you … look at the market drivers and dynamics. Find out if it is going to help you accomplish your personal investment goals. 
Then, it's time to build a team. 
Building a Team
You want to find people on the ground who really know the market. 
The best people operate in the market on a daily basis and can help you make tactical decisions and strategic introductions to the resources you're going to need to go from an idea to implementation. 
David Kafka is one of the most successful real estate brokers in the country of Belize. He has one of the largest brokerage offices with about a dozen agents. 
The average real estate office in Belize has less than two people. 
So, how did he end up in Belize?
"Some friends and I decided we wanted to move internationally. I came to Belize on vacation, and I pretty much never left," David says. 
David didn't start off in real estate, but he has always liked it. Several times, he has bought a house, fixed it up, lived in it for a few years, and sold it. 
But once he came to Belize, he was ready to go all in. Now, he splits his time between Placencia and San Pedro. 
David says that one of the unique aspects of Belize is that it is one of the sparsest populated countries in this area of the world … but it has lots of land. 
"It takes an adjustment coming from the bustling United States, but I'd rather have no traffic, no air pollution, great food, and great people," David says. 
The population of Belize is very diverse … ethnically, culturally, and economically. But they all love the area. 
Most of David's customers want to purchase a house or a condo now while there is a market opportunity, rent it out for a few years or use it as a vacation home, then have the option to move in permanently. 
But he is starting to see more investors who see Belize as an investment opportunity and more than just a personal experience. 
Investment Opportunities 
David says there are many investment opportunities in Belize. 
There are standard vacation rentals and a high demand for affordable housing. 
Many people who owned apartment buildings saw a rise in tourism and turned their workforce housing into accommodations instead. 
It makes sense. A unit that might rent for $1000 a month would rent for $250 a night. 
But these changes are displacing the locals. That's where the opportunity lies. So many people come to San Pedro for a job and can't find an apartment within their budget. 
The result is substandard living. 
If an investor can come in and give someone nice, quality living accommodations and affordable pricing, there will be locals, contract workers, and others ready to take advantage. 
The key is … and you've heard us say this a thousand times … great property management. 
When you look at the property management side of the equation, long term rentals are more stable and simple than vacation rentals.
So, there's a balance either way. 
The good news is that there is no reason investors can't do a little bit of both. 
And don't forget, there is a lot of land in Belize that is suitable for agriculture, development, or commercial investment. 
"There's always some land for any budget," David says. 
To find out about more opportunities for putting paradise in your portfolio … tune in to the full episode!
More From The Real Estate Guys™…
The Real Estate Guys™ radio show and podcast provides real estate investing news, education, training, and resources to help real estate investors succeed.
---
Love the show?  Tell the world!  When you promote the show, you help us attract more great guests for 

your

 listening pleasure!
Resort property investing starts with market selection … just like all real estate investing. You're looking for the right mix of supply, demand, location, team, and demographic.
Belize checks a LOT of boxes. It's one of the most uniquely positioned resort markets in the world.
In this exotic episode, we visit with a U.S. ex-pat who set up shop in Belize and is very active in the real estate market.
Is it time for you to consider putting some paradise in YOUR portfolio? Tune in and find out!
---
More From The Real Estate Guys™…
The Real Estate Guys™ radio show and podcast provides real estate investing news, education, training, and resources to help real estate investors succeed.
---
Love the show?  Tell the world!  When you promote the show, you help us attract more great guests for 

your

 listening pleasure!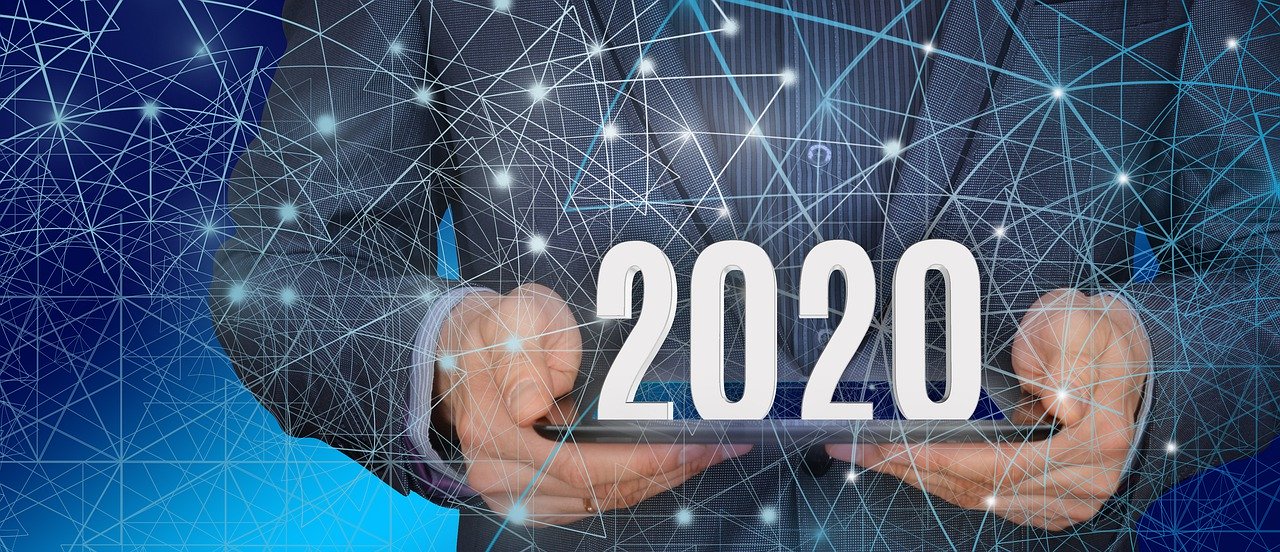 Well, hello … 2020! 
It's a new year and a new decade … and it's a TERRIFIC time to talk about the top trends in real estate investing. 
Many factors are affecting the path real estate is heading down this year … demographics, economics, technology, politics, energy, and interest rates. 
So sit back and take note … these are the top trends in real estate in 2020. 
In this episode of The Real Estate Guys™ show, hear from:
Your trending host,

Robert Helms
His trendy co-host, Russell Gray
---
Listen
---
Subscribe
Broadcasting since 1997 with over 300 episodes on iTunes!
---
Review
When you give us a positive review on iTunes you help us continue to bring you high caliber guests and attract new listeners. It's easy and takes just a minute! (Don't know how? Follow these instructions).
Thanks!
---
Trends in single family homes
Today we're going to focus on some of the top trends that experts are predicting for 2020 in real estate. 
Real estate markets are diverse and always changing. On the demand side, the way that people interact and use real estate is essentially the same … but nuances change and create opportunities for investors. 
On the supply side … we have whatever we have built at this moment and the plans that developers and builders have to put more inventory into the ground. 
When it comes to real estate, you're always looking at supply and demand and the flow of people and money. 
Let's start with Realtor.com and its housing market predictions for 2020. Remember that these predictions have to do with single family homes. 
The National Association of Realtors is calling a 4.8 percent growth in home prices and a 1.8 percent decrease in existing home sales. 
That's a modest growth in price and less sales for a variety of reasons. 
If we stopped right there, you might say that it doesn't sound like a great real estate market to be in … BUT we're not stopping there. 
To us, these predictions mean that most of the opportunities are going to come in niches .. and we'll dive into that later. 
But keeping with the big picture, nobody is predicting a huge rise in interest rates … they'll probably stay consistent. And overall, mortgage rates will remain low. 
That's good for a couple of reasons. 
Obviously, to acquire property with leverage, you'd like to see a low interest rate. And if you already have a property with higher interest rates, your properties have better profiles today. 
The National Association of Realtors (NAR) also ranks markets that they see as having a potential increase in growth … both in sales and in price. 
The number one market that they chose only has 0.3 percent growth in sales projected … but 8.1 percent projected in price growth. 
That market is Boise, Idaho. 
Other markets that made the top 10 include Tucson, Arizona; Columbia, South Carolina; Colorado Springs, Colorado; and Memphis, Tennessee. 
Along with growing markets, the NAR predicts which markets will decline in both sales prices and number of sales. 
Those markets include Chicago, Dallas, Las Vegas, Miami, and San Francisco. 
The NAR said that the offset of the decrease in demand in some areas is that there will be new housing starts. 
In fact, according to Fannie Mae's economic and strategic research group, new home starts will jump from a 1 percent increase in 2019 to nearly 10 percent in 2020. 
Niches that make sense
One trend that we have been talking about for some time is senior housing. 
The demographics are undeniable … look at how powerful the baby boomer generation is moving through all phases of their economic life … and now they're entering their senior season. 
Anything related to seniors is going to probably be pretty solid for the next couple of decades. 
You hit a season of life where you need some special assistance and accommodations. 
There are lots of places to play … from the 55 and older communities to assisted living and residential assisted living to skilled nursing and memory care facilities. 
There is demand here that will be exceeding supply … and you don't have to be a rocket scientist to recognize the signs. 
The next niche has some overlap when it comes to seniors … and that's multifamily.
Multifamily has been huge in terms of demand for many years, and that's been both good and bad … the bad part is that we've had a lot of money chasing a particular set of increasing assets. 
There has been a demand for multifamily on the tenant side and on the investor side … and on the investor side, the demand has meant a decrease in return. 
For 2020, we anticipate growth to be in the niches within multifamily .. like 55 and over apartment campuses or millennials looking for micro apartments. 
Micro apartments are small apartments that cater to younger tenants … usually fairly affordable … in city centers with unique amenities like shared workspaces. 
Another great trend … and one of our favorite niches … is resort property. 
This is a wide niche … but we tend to like the higher end as opposed to spring break on the cheap. 
It's hard to go out and buy a 400 room hotel … but there are other ways that people are investing in resort properties. 
Some will allow you to own an individual unit that operates as part of a big resort or a hotel. There's also the segment of vacation rentals in condos or single family homes. 
Not your cup of tea? Maybe take a look at agriculture instead. 
There are so many opportunities to come alongside successful operators in this space and invest offshore. 
The great thing about agriculture is that the underlying industry is probably not going anywhere … every human and animal needs to eat. 
The population is growing … and we are going to need more food. 
Take care with trends
Looking for real estate investment trends can reveal great opportunities. 
The only caveat … and this is true of any property that is use or trend specific … is that if that trend or use changes, it can be hard to repurpose. 
Anytime you are investing in a trend, you want to make sure it's a trend that has some longevity to it. 
And remember that anytime a niche gets hot … it gets CROWDED. So, the earlier you adopt it, the better. 
For on 2020 real estate trends … listen in to the full episode!
More From The Real Estate Guys™…
The Real Estate Guys™ radio show and podcast provides real estate investing news, education, training, and resources to help real estate investors succeed.
---
Love the show?  Tell the world!  When you promote the show, you help us attract more great guests for 

your

 listening pleasure!
High housing prices continue to be a concern in many major markets.
While there are varying opinions on how to solve the problem, history says … and recent headlines concur … that adding fuel to the fire will be the likely "solution."
Here's how it works and why it's likely to create a lot of equity right up until it doesn't …
First, it's important to remember prices are "discovered" when willing buyers and sellers meet in the marketplace and cut a deal.
Buyers want the lowest price and sellers want the highest. They meet somewhere in the middle based on the supply and demand dynamic.
When there are lots of buyers for every deal and a seller has the ability to wait for the best price, buyers compete with each other and bid the price up.
When there are lots of sellers relative to buyers, sellers compete with each other by dropping the price or offering more favorable terms and concessions.
Duh. That's real estate deal making 101.
Of course, the real world is a little more complex … especially when you have powerful wizards working to manipulate the market for whatever reasons.
To our way of thinking, "capacity to pay" needs to be broken out of "demand" when looking at the supply and demand dynamic.
After all, if you're crawling through the desert dying of thirst and you come across a vending machine with bottled water for sale at $100 per bottle, you're probably willing to pay.
But if you don't have any money in your pocket, limited supply and high demand alone don't matter. You have no capacity to pay.
When it comes to housing, capacity to pay is a combination of income, interest rates, and mortgage availability.
To empower purchasers with more capacity to pay, you need higher real incomes, lower interest rates, money to lend, and looser lending guidelines.
Of course, these do NOTHING to help make housing less expensive.
In fact, they actually make housing more expensive because they simply increase the buyers' ability to pay MORE.
Yet, this is where the wizards focus their attention. And to no surprise, they have an excellent track record of creating real estate equity (inflating real estate bubbles).
And that's exactly why real estate is such a fabulous hedge against inflation.
While renters watch prices run away from them, owners ride the equity wave up … and up … and up.
And when paired with debt, real estate becomes a super-charged wealth builder … growing equity much faster than inflation, while still hedging against deflation.
After all, if you put $20,000 down on a $100,000 property and the price falls to $80,000 and NEVER recovers … eventually the tenants pay the property off.
Now your $20,000 investment has grown to $80,000 … even though the property deflated 20 percent.
But it's hard to imagine any serious sustained deflation will hit real estate absent a catastrophic sustained economic collapse.
Of course, it's probably smart to have some cash, gold, and debt free real estate as a hedge against catastrophe … but probably not the lion's share of your portfolio.
That's because the history and headlines favor higher prices over the long haul.
This brings up a very important point for every serious student of real estate investing …
The ONLY real way to truly lower housing prices in the face of growing population is to increase supply.
But there's NO motivation for the wizards to reduce housing prices.
They'll SAY they want to, but they can't deliver.
Think about it …
No politician wants to face home-owning voters who are watching their home values fall.
No banker wants to have a portfolio of loans secured by homes whose values are falling.
And in spite of their sometimes-public spats, politicians and bankers have a long track history of working together to enrich and empower themselves.
So does it make sense that politicians and bankers are really going to do anything meaningful to cause housing prices to fall?
We don't think so. All the motivation is to cause housing prices to rise.
And as we saw in 2008, on those rare occasions where housing prices fall, bankers and politicians rally to revive them as quickly as possible.
Your mission is to structure your holdings to maintain control if prices take a temporary dip. And of course, positive cash flow is the key.
Meanwhile, the Wizards are hard at work to make expensive housing more affordable …
This means fostering an environment to increase jobs and real wages, lower interest rates, loosen lending guidelines, and get more money flowing into funding mortgages.
Are these acts of frantic Wizards desperate to keep the equity rally going into an election year? Maybe.
But until and if a total financial crisis happens again (which you should be diligently prepared for) …
… we think the bubbliest markets will see softness, even as nearby affordable markets increase as priced out home-buyers migrate.
Nonetheless, keep in mind that real estate is not an asset class … even a singular niche like housing. Every market, property, and deal is unique.
So it's possible to find deals in hot markets, and it's possible to overpay in a depressed market. Think big, but work small.
And while the financial media complains about over-priced housing and rings the bubble bell, consider that if housing remains unaffordable to buyers, it only creates more demand for rentals.
The properties you lose the most on are the good deals you pass on because you're focused on price and not cash flow.
Is the housing boom … like the stock market boom … late in the cycle? Probably. But that doesn't mean there's not a lot of opportunity out there right now.
Markets are always in motion.
Population, economic growth, demographics … these factors and more affect the supply and demand for every property you own.
Without understanding market metrics, investing is like reaching into a lake and hoping you pull out a fish.
But WITH market metrics … the savvy investor can spot trends and opportunities … and bag a winning catch!
Listen in as we explore how to make market metrics work for you.
In this episode of The Real Estate Guys™ show, hear from:
Your metric-master host,

Robert Helms

His laugh-master co-host,

Russell Gray
---
Listen
---
Subscribe
Broadcasting since 1997 with over 300 episodes on iTunes!
---
Review
When you give us a positive review on iTunes you help us continue to bring you high caliber guests and attract new listeners. It's easy and takes just a minute! (Don't know how? Follow these instructions).
Thanks!
---
Crystal balls aren't real, but market metrics are
Every market is different.
Every city … every neighborhood … even every street has unique attributes of real estate.
When we look at real estate, we're dealing with many different kinds of markets … niche markets, geographic markets, and demographic markets.
Real estate isn't a typical asset class. Every deal is unique.
You can choose to throw a dart at the map and buy a property … or you can study market metrics and identify trends.
Most of the information readily available to investors isn't local … it's national or state data.
As an investor, you need to learn to take that higher-level data, look at both sides of the equation, and break down what it means for you.
We don't have a magical crystal ball … but we do know that we can spot important trends if we pay attention to key metrics … and so can you!
Deciphering national statistics
Let's start by talking about days a property stays on the market.
The National Association of Realtors recently announced that residential properties remained on the market for an average of 36 days in March 2019 … which was down from 44 days in February 2019.
What does this mean for the newbie real estate investor trying to figure out if this is a seller's market or a buyer's market?
This is the perfect example of national statistics that give a false impression when you focus on the market at a local level.
Someone in the Bay Area may think that 30 days on the market is forever … but to someone else from Kansas, that seems like selling in record speed!
Remember to dig deeper and look at both sides of the equation. Think about what other factors could be creating this metric.
Imagine that fewer people were listing their homes … that would mean that there were fewer houses available.
If there are fewer houses available but the same number of buyers … then the number of days spent on the market is going to go down.
On the other hand, if there are more sellers than buyers … then homes are going to spend more time on the market.
Three crucial metrics for real estate
Depending on the information you're after, you pay need to attention to different metrics.
To get a good amount of information, you need a big statistical set.
That's why most of the data that you read is going to be relating to a bigger group of properties than really affects your market and your property every day.
News pundits often talk about average home price and median home price. These are two different things with very different meanings.
If you have a list of 101 sales that happened last month, the sale in the middle of the list … number 51 … is the median price.
So, if you have the numbers two, five, and seven … the median is five.
And if you have the numbers two, five, and fourteen … the median is STILL five. Median price is NOT the same as the average price.
Another important metric to understand is net in migration.
People are always moving in and moving out of markets. Net in migration means a market where more people are entering than leaving.
More people means more demand for schools, services, shopping, and … housing!
It may seem like a rudimentary concept … but it is essential. If people are leaving a market, demand goes down and so do prices.
Dallas, Texas, is the perfect example of putting a market with net in migration to work for investors.
After the 2008 financial crisis, investors were forced to look at markets differently … and up until this time, Dallas had been boring.
The market had the least appreciation of markets on our radar … but after 2008, stability started to look really, really good.
Dallas had a winning combination of affordability, low income tax, vibrant infrastructure, and diverse economy.
The energy sector was a huge player … and it was one of the few industries that remained solid after 2008. As people moved in for jobs, demand grew.
Now, a decade later, we look at the net in migration, and Dallas has an additional one million residents since we first started looking into the market.
Look to the future
Some of these concepts may seem basic … but in real estate, it's easy to fall asleep at the wheel. Real estate really does move slowly.
But when you see the headlines, you may feel like the wind is changing fast … and you need to act or be swept away.
Don't panic. You have time to get in position, study a market, and build relationships.
Keep your focus on the basics … supply, demand, and capacity to pay. Every metric impacts these basic principles of real estate investing.
We can all look at the past and act on what we learn here in the present … but we need to look forward too.
As investors, we ultimately have to take our best educated guess. Market metrics give us the information we need to do our due diligence and act in the best way we know how.
---
More From The Real Estate Guys™…
The Real Estate Guys™ radio show and podcast provides real estate investing news, education, training, and resources to help real estate investors succeed.
---
Love the show?  Tell the world!  When you promote the show, you help us attract more great guests for 

your

 listening pleasure!
When the 2008 financial crisis hit, the mortgage industry was at the epicenter … and the disruption of funding feeding real estate crushed housing values.
But it's important to remember, the problem was NOT real estate.
After all, people still needed and wanted places to live.  So the demand for housing remained stable.
It was credit markets that failed.  And in a credit-based economy, everything stops when credit markets seize up … including home loans.
Without a steady influx of fresh debt to fund demand, prices collapsed … taking trillions in equity with it.  And it wasn't just real estate.  Stocks tanked too.
Mortgage and real estate is just where it started.
The double-whammy of teaser rate resets … and the resulting big monthly payment hikes which sunk a lot of homeowners …
… and then the negative equity led to a rash of defaults by even prime borrowers …
… all of which caused a credit market contagion that scorched financial markets world-wide.
Of course, this all created huge problems for Wall Street, the banks … and for Main Street.
So Uncle Sam and the Federal Reserve got heavily involved to "help" … and to no surprise … Wall Street and the banks came out on top.
The banks needed relief from realizing their losses on their financial statements, while finding a fast path to re-inflating values.
After all, property values are the collateral for all those mortgages.  And when values drop, borrowers walk … along with the prospects of loss-recovery.
So Wall Street rallied and raised many billions of dollars to buy up Main Street houses …
… even as millions of homeowners were being demoted to the rank of tenant.
So now instead of collecting mortgage payments, they collected rent.
As a real estate investor, you probably think that's better.  Who wants to be a lender, when you can be an owner … enjoying tax breaks and building equity.
But Wall Street doesn't think like you … and that's our point.
Today, those Wall Street buyers are landlords.  And by some accounts, they're not doing a very good job for the Main Street tenants.
Shocker.
Don't get us wrong.  We're all for investors stepping in to clean up a mess.
Investors are like the white corpuscles of the economy … bringing capital to damaged areas and healing blight and distress.
It's one of the reasons we're excited about Opportunity Zones.
We just hope Main Street investors and syndicators don't get pushed aside again by the wolves of Wall Street.
The issue is there's a BIG difference between the way Wall Street money and Main Street money behaves.  And it's not about savvy … it's about heart.
Big money guys (and gals, we suppose) have a way of looking at things.
Remember this classic 2012 quote from mega-multi-billionaire and legendary investor Warren Buffett …
"I'd buy up 'a couple hundred thousand' single-family homes if I could." 
Of course, we all know money's not the gating issue for Buffet.  He can buy anything he wants.  So what could his hesitancy be?
Maybe he agrees with Sam Zell, who's been quoted as saying this in 2013 …
"An individual investor can buy 25 houses and monitor them. I don't know how anybody can monitor thousands of houses."
Really?  We know Main Street investors like Terry Kerr at MidSouth Homebuyers who successfully manage thousands of houses.
So it's not impossible to manage a big portfolio well. You just need to be committed to doing it … one tenant at a time.
The folks we know who excel at single-family property management really care about their tenants as human beings … and deal with them as individuals.
They're focused on creating cash-flow as the PRIMARY investment result … as opposed to simply a necessary evil to offset holding costs until a capital gain can be realized at sale.
Buffett and Zell are smart guys.  Buffett saw the opportunity in single-family homes … but had the good sense to know he wasn't the right guy for the job.  Ditto for Zell.
Big money moves in broad strokes, which is fine when you're dealing with commoditized assets and you can buy and sell in bulk.
But real estate … especially single-family homes … is not an asset class and can't be effectively commoditized.  And neither can property management.
We think Main Street tenants are much better served by Main Street landlords … like YOU … so long as you remember the main thing is happy tenants.
Happy tenants means longer tenancy, less turnover and vacancy, and better real-world cash flows.
Of course, you don't need to be a small-time investor to build a portfolio of single-family homes.
When you learn to syndicate, you can combine bulk money with individual property investing … and build a portfolio of hundreds or even thousands of homes.
Being big isn't bad.  Wall Street's problem isn't its size.  It's its mindset.
As the legendary Tom Hopkins says …
"Don't use people and serve money.  Use money and serve people." 
Because when you do, you'll end up with both.
Until next time … good investing!
More From The Real Estate Guys™…
The Real Estate Guys™ radio show and podcast provides real estate investing news, education, training, and resources to help real estate investors succeed.
---
Love the show?  Tell the world!  When you promote the show, you help us attract more great guests for 

your

 listening pleasure!
Are you prepared for the future?
In our annual yearly forecast episode, we explore the future of real estate in 2019. We don't have a crystal ball … but we do have great resources and smart friends.
Hear from three real estate experts on the state of the housing market, the effect of changing interest rates, the outlook for commercial real estate, and MORE.
In this episode of The Real Estate Guys™ show you'll hear from:
Your forward-thinking host, 

Robert Helms

His fraidy-cat co-host, 

Russell Gray

Consultant and new home expert

John Burns

Podcaster and real-estate expert

Kathy Fettke

The Apartment King,

Brad Sumrok
---
Listen
---
Subscribe
Broadcasting since 1997 with over 300 episodes on iTunes!
---
Review
When you give us a positive review on iTunes you help us continue to bring you high caliber guests and attract new listeners. It's easy and takes just a minute! (Don't know how? Follow these instructions).
Thanks!
---
In the news …
We've scoured the news sources and industry journals to see what might be coming in 2019.
The National Association of Realtors predicts in their 2019 Forecast that home sales will flatten and home prices will continue to increase.
The report also says not to expect a buyers' market within the next five years except in the case of a significant economic shift.
On the other hand, the forecast cautions sellers to be mindful of increasing competition. It notes inventory growth, particularly in high-end housing, but reminds readers of the current housing shortage.
We've looked at predictions from various experts. Several of those experts predicted home prices will stabilize or rise at a much slower rate than in previous years.
One expert predicted listings in entry-level markets will remain tight. Yet another predicted industrial markets will continue to sizzle, interest rates will keep rising, and apartment rents will steadily moderate.
We've also read an article covering the State of the Market Panel hosted by Real Estate Journals.
The panelists agreed 2019 will be a big year for commercial real estate, including some new industrial and distribution/warehousing opportunities. They noted commercial rates will keep inching up.
Investors should consider opportunity zones and changes in the tax code in 2019. There are far different incentives for investors than for homeowners, and expensive housing means even more people will be pushed from buying to renting.
Predictions for the new home industry from John Burns
John Burns runs John Burns Real Estate Consulting, and he aims to help people in the new home industry understand trends.
In 2019, John says he is, "confident we won't see construction grow that much." He notes sales slowed dramatically in 2018, and he believes people will continue to be cautious.
What are builders paying attention to? They're trying to build smarter with strategies like offsite construction and materials efficiency. They're also building better by integrating smart-home technology and pivoting toward lower price points.
What about trends in home ownership? John says he thinks ownership is ticking back up. He says the millennial generation has some unique considerations … most want homes, but compared to previous generations, it may take them a bit longer to commit, especially because of increasing student loan debt.
And how do interest rates affect home builders? "It takes a big bite out the market," John says. If people can't get mortgages or can't afford a new mortgage, they're less likely to invest in a new home.
Take advantage of opportunity zones in 2019, says Kathy Fettke
Investors should look for jobs and opportunities in 2019. There will always be certain companies and cities that will thrive through a recession, says podcaster and Real Wealth Network founder Kathy Fettke.
These areas can provide investors with both equity and cashflow … and with new opportunity zones, there's also the potential for tax breaks.
Neighborhoods that are flooded with investors because they're opportunity zones WILL see equity growth, Kathy notes.
But just because an area is an opportunity zone doesn't mean it's a guaranteed good deal, and Kathy cautions investors to make sure deals make sense by investigating if they'll hold out in the long run. That means job sources, stable and growing infrastructure, and good prospects for revitalization.
"You need the city on your side," she says.
In 2019, Kathy is looking for stable employers that can thrive through a recession … she mentions Netflix. She warns investors not to get ahead of themselves by investing in areas that aren't likely to improve within 10 years.
Employment is low, and interest rates are rising. We asked Kathy what she thinks will happen in that arena.
She says that while it's hard to predict what will happen with the Trump administration, investors should keep their eye on corporate debt.
The '08 recession happened because of a big consumer debt problem … corporate debt might cause trouble in the future. So, take a close look at the businesses that employ renters when investigating a market.
"Our world is changing so quickly," Kathy notes. "Today is no longer a world where you can invest and forget about it for 30 years." So in the housing realm, make sure you're looking beyond the current tenant to say, who's next? And will they have a job? Look for stability.
Demand and supply in multi-family, with Brad Sumrok
Last, we talked to the Apartment King, Brad Sumrok, educator and investor in the multi-family housing realm.
"I'm still proceeding with caution," Brad says. But he notes there are many indicators that multi-family will continue to be a good asset.
We asked him whether some of the signs of doom from '07 and '08 are happening again in the multi-family space. The short answer? No.
Back then, there was a huge oversupply of housing. Now, there's a 2-million-unit shortage. Most building now is happening in the A-class luxury space … but that's not where the demand is. That means there's an oversupply of luxury housing … but still some great opportunities to provide housing for working-class tenants.
Most people in the B and C class aren't renters by choice … it costs, on average, $339 more per month to own a home than to rent. For blue-collar tenants, that's a huge difference. And strict financing is further reducing the number of buyers.
That means more renters, and more demand for housing.
An increasing number of investors are looking at multi-family, which does inevitably mean cap-rate compression. But tax laws are on the side of investors.
"As the market changes, you have to temper your expectations," Brad notes. Investors can't expect to triple their equity in three years, and returns are likely to align with historical models.
That means there's less of a cushion for making mistakes. It's a strong case for investors to educate themselves before getting into an asset class.
To get educated on the multi-family market, check out Brad Sumrok's 2019 Apartment Forecast! We wish you lots of equity in the new year.
---
More From The Real Estate Guys™…
The Real Estate Guys™ radio show and podcast provides real estate investing news, education, training, and resources to help real estate investors succeed.
---
Love the show?  Tell the world!  When you promote the show, you help us attract more great guests for 

your

 listening pleasure!
Investors and economists often talk about cycles … business cycles, credit cycles, even news and legislative cycles.
Cycles are the ebb and flow of causes and effects sloshing around in the economic sea we all swim in.  They're big picture stuff.
For nose-to-the-grindstone Main Street real estate investors, cycles are barely interesting, seemingly irrelevant, and mostly boring.
But a danger for Main Streeters is not seeing something dangerous developing on the horizon.  Another danger is getting lost in the lag.
The lag is the gap between when a "cause" happens and when the "effect" shows up.
For example, in a typical supply-and-demand cycle, a shortage of homes could cause prices to spike.    The effect of the supply-demand imbalance is higher prices, which in turn becomes a new cause.
Rising prices causes builders to increase production … and existing property owners to put their homes on the market … thereby increasing supply.
As supply grows, price escalation slows. If supply overshoots demand, prices might actually fall.  If you're structured for only rising prices, you might have a problem.
Of course, there are other factors affecting pricing such as interest rates, wage growth, taxes, labor and material costs, availability of developable land, and on and on.
But our point is … an amateur investor often doesn't see the cause for price escalation (or anything else) until the effect happens.
Once prices rise, they jump in to ride the wave … believing prices will go up tomorrow because they went up yesterday …  and their speculation only adds to the demand and fuels the fire.
At least for a while …
What's often overlooked is the production pipeline … until the supply shows up and softens pricing.  Near-sighted investors often get lost in the lag.  They're not sure where they are in the cycle.
It's what happened to "GO Zone" investors after Katrina and Bakken investors during the shale boom.
Folks bought in during a boom, not considering the "production lag" … and didn't structure for a slowdown.  When it happened, they didn't have a Plan B.
It's a simple example … and before 2008, that was about as deep as our analysis ran.
But the pain of 2008 opened our eyes … and 10 years later they're still as wide open as we can keep them … because we know there are cycles as sure as the sun comes up.
That knowledge isn't bad.  In fact, it's good.  Because when you see the bigger picture, you also see more opportunity.
So we study history for lessons … current events for clues … and we talk with experts for different perspectives.
It sounds complicated … and maybe it is a little … but it's like the old kids' game, Mousetrap.
There's a lot of fancy machinery hanging over our heads …and it's just a series of causes and effects.  "A" triggers "B" triggers "C" and so on … until it's in our faces.
But even at the street level with our nose on the cheese, if we watch the machinery, we can see events unfold and still have time to react appropriately.
So let's go past a simple supply-and-demand example.
Back in 1999, Uncle Sam decided to "help" wannabe homebuyers get Fannie Mae loans … so the government lowered lending standards and pushed more funds into housing.  It seemed like a nice thing to do.
But at the time, observers cautioned it could lead to financial problems at Fannie Mae … even to the point of failure.  It took nine years (lag) … but that's exactly what happened.  Fannie Mae eventually failed and needed a bailout.
But before things crashed, it BOOMED … and people made fortunes. We remember those days well.  It was AWESOME … until it wasn't.
Folks were profitably playing in the housing jumphouse from the time the easy money air pump switched on until the circuit blew.  Lags can be a lot of fun.
Because few understood why the party started and why it might end … most thought the good times would roll forever.  So they were only structured for sunshine.
Oops.
People who urged caution at the height of fun … like Peter Schiff and Robert Kiyosaki … were derided as party-poopers.
Of course, they both did well through the crisis because even in the boom they were aware of the lag and the possibility of a downturn … and were structured accordingly.  Smart.
Now, let's go beyond supply, demand, and mortgages … and look even further up the machinery …
In late 2000, Congress passed the Commodity Futures Modernization Act of 2000.
Doesn't sound like it has anything to do with real estate … BUT …
This was the birthplace of unregulated derivatives … like those infamous credit default swaps no one in real estate ever heard of …
… until they destroyed Bear Stearns and Lehman Brothers in 2008, while bringing AIG to the brink of bankruptcy, and nearly crashing the financial system.
This mess got ALL over real estate investors in a big and painful way … even though there was an 8 year lag before it showed up.
Remember, for those 8 years a lot of the money created through derivatives made its way into mortgages and real estate … adding LOTS of air to the jumphouse.
Back then, real estate investors were riding high … just like today's stock market investors.
And those who only measured the air pressure in the jumphouse … ignoring other gauges … didn't see the circuits over-heating … until the system failed.
Then the air abruptly stopped, the inflated markets quickly deflated, and the equity-building party turned into a balance-sheet-destroying disaster.
And it happened FAST.
Which bring us to today …
The Atlanta Fed recently raised their GDP forecast for the booming U.S. economy.
Stock indexes are at all-time highs.  Unemployment is low.  The new Fed chair says, "The economy is strong."
Some say these are the effects of tax cuts and a big spending bill.
Makes sense … because when you measure productivity by spending, when you spend, the numbers move.  Spending, or "fiscal stimulus" is an easy way to goose the economy.
But some are concerned this is a temporary flash fed by debt and deficits.
Others say it's fiscal stimulus done right … kindling a permanent fire of economic growth and activity.
Could be.  After all, Trump's a real estate guy, so he understands using debt to build or acquire long-term productive assets.
Real estate investors know better than most that not all debt and spending are the same.
Of course, government, geo-politics, and a national economy are a much different game than New York City real estate development.
And there are certainly some cracks showing in all these strong economic numbers …
A strong U.S. dollar is giving emerging markets fits.  Home buying, building, appreciation, and mortgages are all slowing.
We're not here to prognosticate about what might happen.  Lots of smart people are already doing that, with a wide variety of opinions.
We just keep listening.
Our point today is … there's a lag between cause and effect smart investors are wise to consider.
When lots of things are changing very fast, as they are right now, some are tempted to sit out and see what happens.  Probably not smart.
After all, the air in the jumphouse could last a while.  No one likes to miss out on all the fun.
But others put on sunglasses, toss the umbrella, and go out and dance in the sunshine … without watching the horizon.  Also not smart.
Dark clouds could be forming in the distance which might quickly turn sunshine into storm.
The best investors we've met take a balanced approach … staying alert and nimble while enjoying the sunshine, but not getting lost in the lag.
Changes in economic seasons aren't the problem.  It's not seeing them coming and being properly prepared.
Until next time … good investing!
---
More From The Real Estate Guys™…
The Real Estate Guys™ radio show and podcast provides real estate investing news, education, training, and resources to help real estate investors succeed.