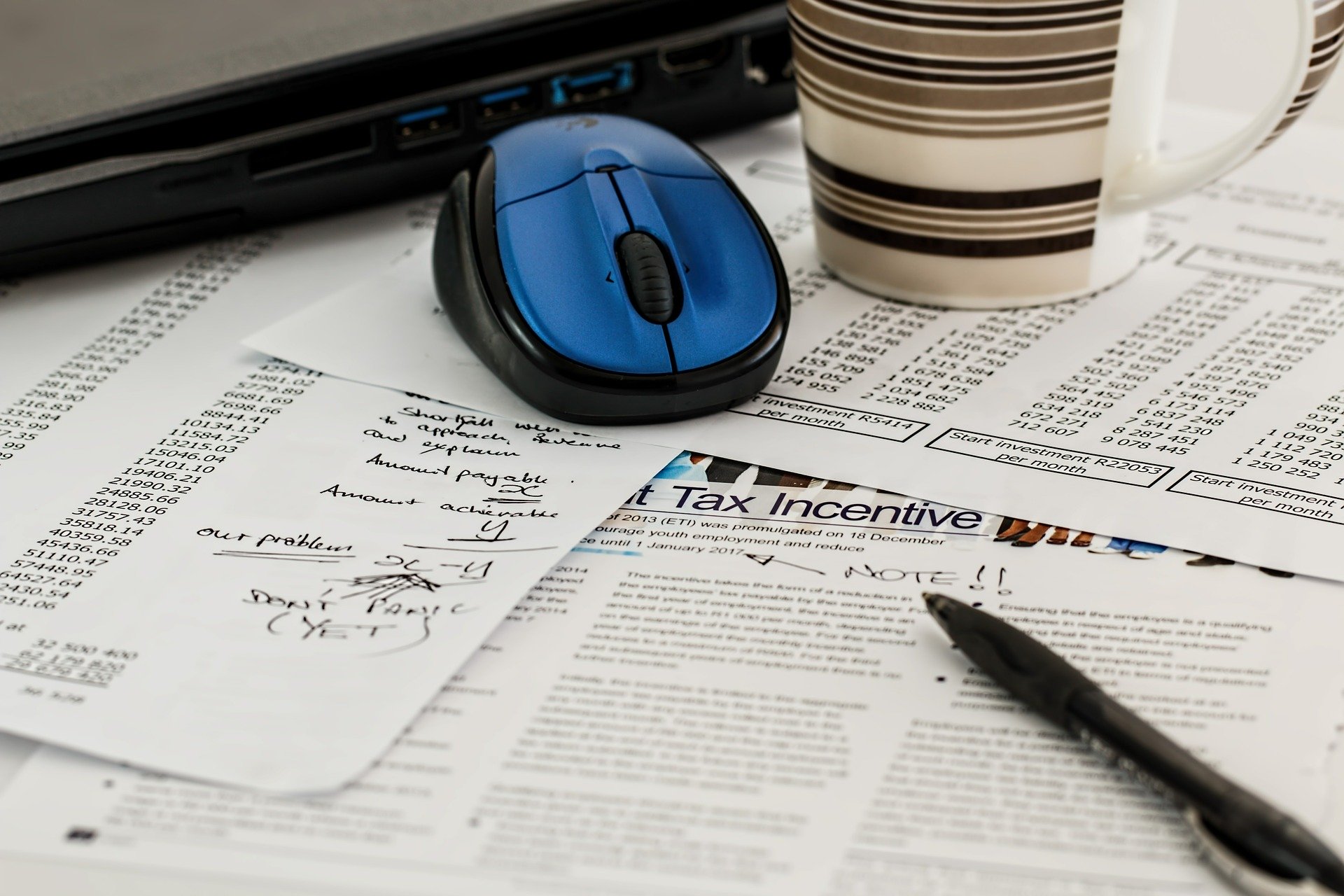 We're back with one of our favorite people … CPA Tom Wheelwright!
Tom is here to share important updates on current and proposed changes to U.S. tax law as part of the war against COVID-19. 
We're also discussing the details … and potential repercussions … of proposals currently being floated around during this controversial election year. 
There are changes that real estate investors like YOU need to know about. 
In this episode of The Real Estate Guys™ show, hear from:
Your up-to-date host,

Robert Helms

His taxing co-host,

Russell Gray

CPA and tax expert,

Tom Wheelwright
---
Listen
---
Subscribe
Broadcasting since 1997 with over 300 episodes on iTunes!
---
Review
When you give us a positive review on iTunes you help us continue to bring you high caliber guests and attract new listeners. It's easy and takes just a minute! (Don't know how? Follow these instructions).
Thanks!
---
Let's talk about taxes
One of the biggest elements that affects cash flow and overall return of real estate investments is taxation. 
And yet … nobody really likes to talk about it. That needs to change! There's lots you can do to reduce taxes and make more money. 
Our good friend, CPA Tom Wheelwright, always says, "If you study a nation's tax code, you can see exactly the behavior they want, because they reward it."
The tax code is a series of incentives. 
There's so much going on right now in the world … and in an election year, a lot can happen. 
We don't have a political argument to make of any kind … but when you start talking about tax policy and you have different parties with different opinions, politics are going to come up. 
We're here to wrap our minds around some of the proposed tax changes that real estate investors must understand. 
New tax changes you should know about
Going all the way back to Obamacare, there was a tax impact for real estate. Then, the Trump administration came in and made the first major overhaul. 
It's no secret that with a real estate guy in the White House … we got some very favorable breaks for real estate investors. 
Then, the COVID-19 crisis impacted the tax code. 
Basically, since 2008, the tax code has been a roller coaster. There have been extreme changes in public policy, public behavior, and financial markets. 
All of that means that as a real estate investor, you've got to be looking a little bit farther down the road. And, you need to be well-advised by a great tax professional. 
Tom Wheelwright is here to get that conversation started … but remember to sit down with your own tax advisor and get their expert views for your personal situation. 
There have been some really important changes recently for real estate investors. The most obvious one was the qualified improvement property change. 
This was in the Cares Act correcting a mistake in a 2017 act in which the government didn't include leasehold improvements on commercial property as qualifying for bonus depreciation. 
The Cares Act now said that they do … and you can take advantage of that retroactively all the way back to 2018. You can amend your return, and there can be a lot of money in that. 
The Cares Act also said that if you had to reduce your hours … either business hours or working hours … because of the pandemic, you can pull out up to $100K from all your accounts put together. 
Then, you have two choices. You can either pay tax on that money over three years or you can put that money back in three years and not be taxed at all. 
"You could literally take money out, buy a property, take care of the property, sell the property, and put the money back. Or, you could keep the property and borrow against the property and put the money back," Tom says. 
Tom adds that anybody who is a real estate investor and seriously doesn't want their money tied up in their IRA or their 401K should really look into this and see if they qualify. 
The other big change involved the net operating loss carryback. 
In 2017, real estate investors lost the ability to carry back net operating losses. In 2020, we gain that ability … and we gain it for 2018, 2019, and 2020. 
And, now it's a five-year carryback. We're talking about going back to 2013, 2014, 2015 … years that were really good years for a lot of people. 
And let's say you weren't a real estate professional in those years and now you are … you've got bonus depreciation. You can carry back to when you weren't a real estate professional to offset your income and get a refund. 
Tom says that this particular benefit isn't popular in the House of Representatives … so you better look into it quickly if you're interested. 
The other tax benefit that people don't often talk about is the charitable deduction tax benefit. 
Typically, individuals can only deduct up to 60% of charitable contributions … in 2020, it's a hundred percent. 
"If you want to give all your money away this year, the government says to go for it. They'll give you a deduction for it," Tom says. 
Tax changes that could be coming
The tax changes that real estate investors got under the Trump administration were favorable to a lot of folks. 
Now, with an election year, Joe Biden has come out with his own tax plan and ideas. 
"Biden's tax plan is basically a tax everything tax plan," Tom says. "Really, he would eviscerate the tax law if he had his choice, which leads me to personally wonder if he understands the tax law at all." 
Tom says that, for example, all the real estate benefits would go away. It wouldn't eliminate cost segregation, but it would eliminate bonus depreciation. 
Biden has also proposed eliminating 1031 exchanges, the basis step up when you die, and oil and gas tax benefits. 
But remember, President Obama also proposed eliminating a lot of these tax breaks. Just because they are proposed doesn't mean they'll get enacted. 
Either way, it's important for real estate investors to be vigilant and stay tuned in. 
For more on tax changes and how they can affect you … listen in to the full episode!
---
More From The Real Estate Guys™…
The Real Estate Guys™ radio show and podcast provides real estate investing news, education, training, and resources to help real estate investors succeed.
---
Love the show?  Tell the world!  When you promote the show, you help us attract more great guests for 

your

 listening pleasure!
CPA Tom Wheelwright joins us with important updates on current and proposed changes to U.S. tax law as part of the war against COVID-19.
We also discuss the details and potential repercussions of proposals being floated in a controversial election year.
So tune in as we talk tax changes real estate investors need to know about with CPA Tom Wheelwright.
---
More From The Real Estate Guys™…
The Real Estate Guys™ radio show and podcast provides real estate investing news, education, training, and resources to help real estate investors succeed.
---
Love the show?  Tell the world!  When you promote the show, you help us attract more great guests for 

your

 listening pleasure!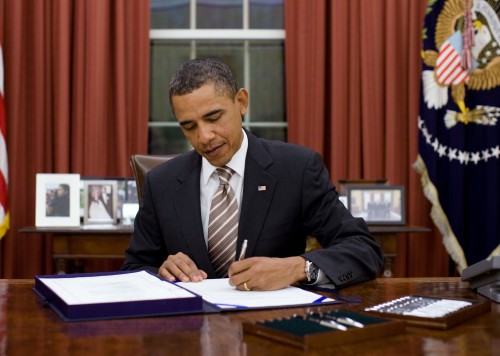 Speaking at Julius Caesar's funeral, Shakespeare's Marc Antony gave one of the most iconic eulogies in literary history …
"Friends, Romans, countrymen, lend me your ears; 
I come to bury Caesar, not to praise him. 
The evil that men do lives after them; 
The good is oft interred with their bones …"
Now here we are … at the end of the Obama years … and time will tell how history will remember the 44th President of the United States.
From what we've seen, it seems that President Obama's "signature" achievement, Obamacare, could likely end up undergoing a major overhaul in 2017 … maybe even a complete repealment and replacement … at least if one is to believe all of the campaign rhetoric of soon-to-be President Trump.
Frankly, we're HAPPY all the attention is on Obamacare. Hopefully, it means no one will mess with what we think will go down as President Obama's REAL signature achievement …
The JOBS Act.
More specifically, the provision of the JOBS Act which lifted the restrictions on soliciting investors into private placements.
When it passed in 2012, we said it would be huge.
When the first set of regulations was released at the end of 2013, we spoke on this topic at the New Orleans Investment Conference.
Shortly thereafter, we published a special report, New Law Breaks Wall Street's Monopoly.
We're doing our best to get the word out so ambitious real estate entrepreneurs can get in on the action.  But of course, these things move at their own speed.
For some, it's forgetfully slow.  For others, it's frighteningly fast.  It just depends on how you respond to opportunity.
If you take a "wait and see" approach, you're bored waiting for the action to start.
But if you have a "plan and do" personality, you've been madly paddling into position so you can ride the wave as it breaks.
Personally, we think "Plan and Do" is better than "Wait and See."
You can read the report for a better understanding of why the JOBS Act is so huge for real estate investors … and ultimately for all kinds of investors.
The short of it is that U.S. securities laws have largely served to protect the market-making monopoly of Wall Street … and herd Main Street investors into the paper-asset casinos.
Read that again and let it soak in.
By making it very dangerous and expensive for purveyors of private investment opportunities … like folks putting a group together to buy an apartment building or hotel … the old law discouraged real estate entrepreneurs from offering those deals to Main Street investors.  Those deals went to Wall Street banks or a select few insiders.
So as a Main Street investor, if you wanted to get in on real estate, you either had to figure out how to do it yourself, or have an inside relationship with someone who had deals … or do a Wall Street version of real estate like REITs or mortgage-backed securities.
But now, purveyors of private placements can advertise their deals directly to Main Street investors … completely bypassing Wall Street. We like it.
Some entrepreneurs are investing a lot of time and money into building special market-making software called crowdfunding platforms.
Those take a lot of money to build … and there's a fair amount of regulations you need to contend with.  Being a crowdfunding entrepreneur is not for the light of wallet or faint of heart.
And at the end of the day, to make crowdfunding work, you still need deal flow and a crowd.  Those cost money to build, too.
Somebody will probably figure how to become the Amazon.com of real estate crowdfunding.  But remember how much time and money Amazon spent to get there?  Yikes.
For street rats like us, we think there's still tons of money to be made leveraging the new law into taking good old-fashioned syndication to the next level.
In fact, we'd prefer it that way.  Think of all the problems created by too much concentration of power in corporations and governments.
Sure, we understand the benefits of economies of scale.  But when things get big, accountants and politicians move in and manage for numbers … forgetting the human element.
Call us old school (we've been called worse) … but we much prefer Main Street investors doing business with Main Street entrepreneurs and doing Main Street deals.  Small.  Local.  Personal.
And if we're all doing enough Main Street business well, it slows down how fast someone can build a new monopoly that forgets the people.
When corporations get big, they lobby for laws which are used to protect their monopolies and crush competition.  That's bad.
So when we look back on the Obama years, we're happy for the JOBS Act … and the freedom to do business Main Street to Main Street … completely circumventing Wall Street.
Of course, not using a freedom is almost like not having it at all.  So we hope LOTS of people will get on board and keep driving the Main Street to Main Street revolution.
If YOU want to get in on the action, come learn the Secrets of Successful Syndication on March 3-4 in Dallas, Texas.  Not only will you learn, but you'll meet lots of people who are out there doing it successfully already. Why not join them?
Remember, Plan and Do is better than Wait and See.
Until next time … good investing!
More From The Real Estate Guys™…
The Real Estate Guys™ radio show and podcast provides real estate investing news, education, training and resources to help real estate investors succeed.
If you're old enough, you may remember the old Pee Wee Herman movies … where Pee Wee falls off his bike and with brash bravado claims, "I meant to do that!"
Well to no one's surprise, the Fed inched up their "target" Federal funds rates by 25 basis points.
So now, instead of just one-quarter of one percent (.25%), the rate is now a whopping one-half of one percent (.50%).
Of course, as we've previously discussed, the market already beat them to it.  So like Pee Wee Herman, it seems the Fed is not in as much control as they pretend to be.
Investor Summit at Sea™ faculty member Peter Schiff had some great commentary on this topic in a recent podcast.  You can listen to it yourself, so we won't repeat it here.
But one of his best points is that the Fed's own forecasts are WORSE going into 2017 than they were going into 2016.  Yet last year, the Fed projected FOUR increases for 2016.
In fact, in a panel on last year's Summit, Peter and Jim Rickards debated this very point.
Jim said yes, the Fed would raise four times.  Peter said no raise in 2016.  Both were wrong, but Peter was closer to right.
So it seems even super smart guys have a hard time figuring out what the puppet masters are going to do.
But just because no one can say for certain what will or won't happen … doesn't mean we don't pay attention.
We just don't go ALL IN on any one outcome.  Why? You NEVER know what will REALLY happen.
Right now, both the stock market and real estate have been on multi-year booms… after HUGE declines in 2008.
According to data compiled into this nifty chart by the Pew Research Center, U.S. home prices "have almost recovered from the bust."
Of course, the daily financial news is constantly blasting about the stock market … with the Dow flirting with 20,000 … in spite of the Fed's interest rate "increase."
Apparently people are continuing to pile into the stock market at these nose-bleed levels.
So that's a lot of EQUITY happening in both stocks and real estate.
It's no secret we're equity guys.  We LOVE equity.  When we're not talking real estate on the radio, we're forcing equity through real estate development.  Equity's AWESOME.
BUT … as we often point out … equity comes from cash flow.  They aren't mutually exclusive.  In fact, they go hand in hand.
However, there's another kind of equity out there.  The kind which comes from what David Stockman would call "bubble finance."
That is, when central banks pump cheap money into the system, it can cause asset prices to rise WITHOUT underlying cash flows to support it.  It's AIR.
This is a REALLY important concept, so PLEASE don't tune out …
Think about it.
It's easier to understand with stocks, but the principle is the same with real estate.  When buyers are paying MORE than the income justifies, it's NOT sustainable.
But it IS tempting.  When you can buy a stock or property, hold it for a short period of time, and sell it for much more than you paid to a "greater fool," the checks still cash.
However, when you stay in the casinos too long, the house (not yours) usually wins.
So YOU need to know how to tell the difference between real value and a bubble.  And then you need to have some strategy tools in your kit, so you can take appropriate action based on what you see.
Here's how income creates equity:  If an asset is valued at some multiple of earnings, i.e., a rental property selling for 10 times gross rents, and the rents go UP $2,000 per year, the property's VALUE just went up $20,000.
That's cash-flow-driven equity growth.  (We know in the real world, properties are valued by Net Operating Income, but you get the idea.)
What if properties are going up but rents are NOT?  At some point, that's a problem.
With home prices, in spite of still record LOW home ownership rates, values are still largely driven by affordability.  That's REAL wages and mortgage rates.
We already know mortgage rates have been on the rise.  Those are easy to see.  There's no massaging the numbers.  No seasonal adjustments.
Discerning real wages and inflation is a completely different matter.
The Fed says we have a "tight" labor market with a claimed unemployment rate of 4.6%.  Of course, you have to look at that in the light of a decades-low labor participation rate.
We're not going to attempt to dive into any of that.  If you go too macro, you can't see the ground anymore.
Here's the point …
There's a lot of equity happening.  Hopefully a lot of it is happening to you.
But if the Fed is really going to turn down the air to the jump house, some of your equity might leak out.
As real estate investors, our job is to proactively manage debt, equity and cash flow.  We let the property manager worry about tenants and toilets.
And when the wave machine of cheap money starts receding … potentially washing some of our newfound equity out to sea … we think about what we can do to protect it.
The GREAT NEWS is that mortgages in bubble equity markets are still cheap and readily available.  It's a big part of why bubbles form.
But easy mortgage money means you can take equity off the table … even if you want to hold the property for the long term.
Accessing the equity isn't the danger.  It's what you do with the proceeds, how you manage the cash flow, and the risks.
Before he was President-elect Trump,  Donald Trump told us it's ALWAYS smart to keep a little dry powder.  We'll see how he does as a politician, but he's got pretty good cred as a real estate guy.
So it's probably smart to stash some cash … or other highly liquid assets (preferably without counter-party risk) … arbitrage the debt (loan out a chunk at a rate higher than you paid) … and/or reposition the equity into income producing properties in NON-bubble markets.
Yes.  Non-bubble markets exist.  These are markets where there's very little if any financing and the income is real … not dependent on cheap money from central banks.
We know this idea may be getting a little repetitive.  But that's partly because of the nature of real estate.  It moves SLOWLY.   So it's easy for investors to nod off.
The bond market and the Fed's rate hike are reminders for us to PAY ATTENTION.
And then … like The Real Estate Guys™ motto, use your Education for Effective Action™.
We know it's a lot to absorb.  We have fond memories of living in our own little bubble from 2001 to 2007.  It was fun. It was easy.  Everything worked.  We were geniuses.
Then WHAM!
We didn't see the problem until it washed away huge amounts of our portfolios.
We've been at this a LONG time.  But there are people in our audience who started their investing careers in the run-up since 2008.  They've only seen sunshine.
We're not saying rain clouds are forming.  But they might be.
So we think it's a good idea to be prepared no matter which way the wind blows.
That means investing in education, networking… being attentive to cash flow…and sometimes getting chunks of equity out of harm's way.  Just in case.  And it's better to be early than late.
More From The Real Estate Guys™…
The Real Estate Guys™ radio show and podcast provides real estate investing news, education, training and resources to help real estate investors succeed.
Trump and Sanders and a Bigger Economic Picture
In the recent New Hampshire primary vote, Trump and Sanders brought home big wins. Donald Trump summed it up in his New Hampshire victory speech…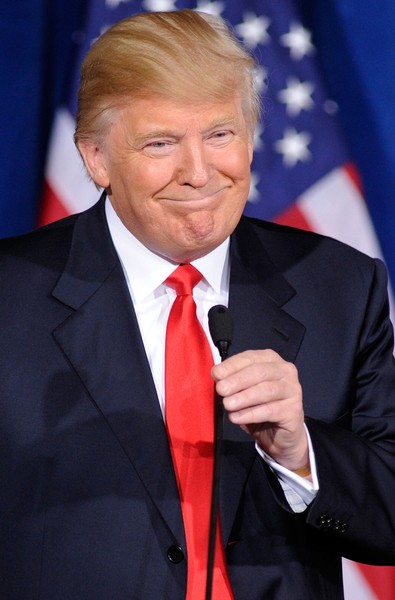 "If we had 5 percent unemployment, do you really think we'd have these gatherings?"
He could be right.
In spite of "glowing" employment reports and a Fed so confident in the "strength" of the economy it raised interest rates a "whopping" 25 basis points for the first time in nearly a decade…the ire of the electorate (and the stock market) could be telling a much different story.
John Burns Consulting recently issued a report confirming something we've been projecting for quite some time:
When it comes to real estate, for homeowners or renters (and therefore for landlords), the basis for growth isn't from foreigners snapping up U.S. real estate as a safe haven…or from hedge funds pumping billions of dollars into single-family home speculation…The real driver underneath fundamental real estate strength is real growth in both jobs and wages.
But in spite of the 4.9% unemployment rate touted by the government, that same government says labor participation is historically very low.
Look at this chart from the Bureau of Labor Statistics:
Boomers to blame? 
Some say the decline in labor participation is due to baby boomers retiring, but the government's very own stats don't support this assertion…
From 2004 to 2014, the only age group to INCREASE in labor participation was age 55 and OLDER.
Labor participation for anything UNDER 55 was actually NEGATIVE.
Clearly, baby boomers aren't driving down the labor participation rate.  They're the main group propping it UP!
What about wages?
Back in October 2014, Pew Research revealed that real wages have been stagnant (at best) for decades:
More recently, the Bureau of Labor Statistics reported real earnings notched up a tad, but a big chunk of the tiny gain came from a lower CPI (Consumer Price Index).
So small pay raises supplemented by lower prices produced a slight increase in purchasing power.
Is that enough to sustain the robust rental increases landlords have been enjoying the last couple of years?
No.  That's probably why people are moving to more affordable markets.  A trend we expect to continue.
As you can see, it's easy to get lost in the statistical weeds.
But the New Hampshire results are telling an easy to understand message on both sides of the aisle.
This economy isn't booming for working class folks.
So the voters want to kick the bums out, make America great again, return the power to the people, and stick it to the Wall Street elites…which explains (at least partly) the surprising popularity of candidates like Trump and Sanders.
Will the Fed continue to raise rates in an attempt to instill confidence?  
Based on the market's reaction, it's hard to imagine they will.  After all, the stock market's been throwing a hissy fit since the December "hike".  Just like Peter Schiff said they would.
As we discussed in a recent newsletter, the Fed rate increase resulted in a DECREASE in mortgage rates.
That's because investors dumped stocks for the "safety" of bonds, pushing yields down (yields or interest rates DECREASE when the prices of the bonds are bid UP by growing demand).
Great!  Cheaper money is always nice for real estate investing.
It's a reminder that bad times can be great times for investors, so don't be dismayed by economic uncertainty.
Oil's still not well…
Another big concern for 2016 remains the impact of lower oil prices on the credit markets.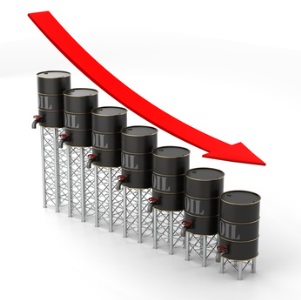 If oil prices remain suppressed for whatever reason, while it's great for consumers (your tenants), it makes it harder for indebted oil companies (employers) to meet their debt obligations.
No surprise U.S. oil bankruptcies have spiked 379%!
And if Wall Street levered up on oil bonds the way they did with sub-prime mortgage bonds, a meltdown in oil bonds could trigger another epic financial crisis…maybe even The Real Crash Peter Schiff has been warning about.
We don't know.  We just keep watching.
For real estate investors, the message is the same as it's been for a while…
Affordable properties in tax and business friendly states with good infrastructure, diverse economic drivers, and quality of life amenities will probably see a disproportionate influx of people and businesses.
So while real estate, like everything else, will be impacted by a financial crisis…it isn't an asset easily dumped by panicked investors.
And the powers that be, from governments to central banks to big business, are all highly motivated to prop up real estate.
Even better, if you've locked in super cheap mortgage money for the long term, and picked properties which conservatively cash flow, you're in a position to ride out a storm.
And if you're really prepared, you may have converted some of your equity into cash in case prices fall.
As he told us before he was a Presidential candidate, Donald Trump says in the down times, it's always good to have some cash on hand to go bargain shopping.
For now, the Trump and Sanders freight train seems to be telling us Main Street isn't drinking the "all is well" Kool-Aid.
So our focus remains on markets, properties and financing structures which position real estate investors to prosper in an economy that isn't yet on solid footing for Main Street.
After all, that's where our tenants live.
Until next time…
Good Investing!