Do you know how five of America's richest families lost it all? 
Neither did we … until we saw an article in our news feed promising to tell all. So down the rabbit hole we went. 
After all, we're STILL stinging from the 2008 wipe out. So any lesson about landmines on the road to building and preserving wealth is an enticing topic. 
And if mega-wealthy families can lose nine-figures, it makes street rat investors like us feel less bad about our six-figure screw-ups. 
The author of the article briefly describes the lost fortunes of Cornelius Vanderbilt, John Kluge, George Hartford, Joseph Pulitzer, and Bernhard Stroh. 
Aside from Vanderbilt (as in University) and Pulitzer (as in prize), you might not recognize the others. 
Hartford was a retailer … creating what's described as "Walmart before Walmart" … the biggest in the world in 1965. 
But the fortune he built was squandered by heirs who could act like wealthy business moguls because they'd inherited the trappings. 
But they didn't really know what they were doing. If you're going to fake it 'til you make it … keep the stakes small until you know you know you're capable. 
Stroh was a beer-maker (we like him already), but when he died, his sons took over and decided to expand faster than their cash flow could support. 
Their $700 million fortune went flat … along with their beer. Tragic. 
Kluge was a media mogul who sold a network of TV stations to what is now Fox for $4 billion. That's a lot of popcorn. 
Divorce divided the Kluge fortune, and the ex-wife dumped ALL her money into a down payment on a vineyard … to which she added a big mortgage. 
Perhaps unsurprisingly the business failed, the land was lost in foreclosure, and some true real estate investor named Trump picked it up for pennies on the dollar. 
The lesson? 
Well, according to the article's author, the former Mrs. Kluge should have put her fortune into … wait for it … 
"… low-risk investments like certificates of deposit (CDs), which are insured by the Federal Deposit Insurance Corporation (FDIC) up to $250,000 per individual." 
Really? 
But then an astonishing admission … 
"…CDs are promissory notes — essentially IOUs …" 
We're guessing this author has never heard of counter-party risk, interest rate risk, or inflation risk. Savers take on ALL those … plus lost opportunity. 
Savings in the bank is FAR from safe. 
And while $250,000 of FDIC insurance is great … up to $250,000 … we're pretty sure Mrs. Kluge was dealing in more sizable sums. 
So the advice in this article is HORRIBLE. 
Or is it? 
As dumb as it is to make a giant unsecured and uninsured low interest loan to a bank, for someone with no financial education, it's almost reasonable. 
Of course, in the real world, when big money needs a place to "deposit" huge sums of cash … i.e., make low interest rate loans … they go straight to the source: government bonds. 
After all, if the bank fails, they'll turn to the FDIC (which is woefully underfunded and arguably insolvent), which would then turn to Uncle Sam (ditto), who would turn to the Fed … who just funds everything with inflation (stealing from the workers and savers). 
Read that all again and REALLY think about it. 
But the bigger lesson from the article is … 
"Make informed investments …" 
However, rather than dumb down your investments to your current level of financial education … 
… we think it makes a LOT more sense (and dollars) to RAISE your financial knowledge by investing first and foremost in yourself, your advisor network, and an investor mastermind group. 
In other words, get smart and surround yourself with smart people. 
Money doesn't make you smart. But smarts can make you money. 
The tragedy of our time is millions of people are facing a bleak retirement because of the pervasive fraud and mismanagement of pensions … 
… the hidden and misunderstood wealth-stealing cancer of inflation … 
… a dangerous ignorance of the important difference between speculation and investing … 
… and a false focus on net worth over passive income as the ultimate metric of wealth. 
You can read the referenced article yourself for the rest of the stories of the rise and fall of the rich families. You'll find they're all variations on a theme. 
Our reason for drawing all this to your attention is to remind you that most mainstream financial media is loaded with dumb ideas and devoid of any understanding of the wealth-building power and resilience of income property investing. 
Yet the need for Main Street investors to tap into the power of real estate has never been greater … 
The Fed continues to DESTROY savers. 
Yet ignorant (though perhaps well-meaning) journalists promote saving in banks … loaning money to broke and corrupt institutions which are backstopped by broke and corrupt institutions … as a panacea of safety in uncertain times. 
Wall Street continues to promote "buy low, sell high" speculation as an "investing" strategy. It's not. 
Besides, Main Street investors are ill-equipped to swim in the shark invested waters of Wall Street for long without losing a few pounds of flesh … which is the entire reason they keep being invited to swim. 
Of course, we're preaching to the choir. You're probably already sold on real estate investing. 
But our point is the world needs YOU to be an outspoken, well-prepared, advocate for REAL real estate investing. 
Average people can produce WAY above average results with much less risk though well-managed income producing properties in solid markets and properly structured with optimal leverage for resilient cash-flow, inflation-destroying leverage, and tax-defying deductions. 
If you know real estate, we encourage you to teach it. 
And if you're a proven producer of real estate profits, consider starting a syndication business to partner your skill with other investors' money. 
No matter how you do it … join the crusade to move money out of banks and Wall Street and back where it came from, belongs, and does the most human good … on Main Street. 
Until next time … good investing! 
President Trump has put his tax plan on the table for the world to see.  The big question is … what does it REALLY mean?
But rather than speculate on the future possibilities, let's take a look at the last time big-time tax reform went from rhetoric to reality.
Way back in 1986, then-President Ronald Reagan signed a tax reform act that was hailed as one of the most significant pieces of legislation ever passed … and cleverly titled … The Tax Reform Act of 1986. 
Now we're not saying Trump's tax plan is anything like Reagan's.  And who knows if Trump's plan will pass, or what it will look like in its final form.
But they're both considered "sweeping" in terms of radically changing the tax system.  
And when you consider how much time and effort businesses and investors put into navigating the incredibly confusing and cryptic U.S. tax code, it's a safe bet ANY substantial changes will result in equally substantial changes in the strategy and behavior of market participants. 
Does that sound boring and wonky?
It is.  BUT … it's probably worth the effort because of something called the Law of Unintended Consequences.
In this example, prior to 1986, lots of high income earners were buying up real estate for the LOSSES.
Seems weird.  But as Robert Kiyosaki pounded into our heads on the Summit at Sea™, wealthy people have different problems than those still working to become wealthy.
Wealthy people have TAX problems.  And prior to 1986, real estate offered an attractive tax shelter which many high earners invested in.
But The Tax Reform Act of 1986 removed this valuable benefit, and in perhaps what should have been obvious fashion, those wealthy investors started to DUMP those no longer useful investments.
Of course, when you have a glut of sellers, the result is falling prices. 
Those who were proactive and got out EARLY fared far better than those who waited.  As we like to say, "Plan and Do is better than Wait and See."
But there's more to the story …
Because real estate is such a GREAT asset, lenders LOVE to loan against it.  It's true today, and it was true back then.
Now even if you're younger, you know what a bank and a credit union are.  But you may never have heard of a Savings and Loan.
An S&L felt just like a bank. 
You could use S&Ls to hold deposits, get loans, and they were backed up by the Federal Savings and Loan Insurance Corporation (FSLIC).  The FSLIC was to S&Ls what the FDIC is to banks today.
Prior to 1990, S&Ls were among the most popular places to get loans for real estate. 
But something happened which drove the FSLIC into insolvency (yes, that can happen) and sent S&Ls the way of the dodo bird.  Extinct. 
It was The Tax Reform Act of 1986.  And we're pretty sure that's NOT what Ronald Reagan had in mind when he signed it.
That's the way unintended consequences work.
We won't bore you with all the details because that's not the point of our comments.
The short of it is the S&Ls borrowed short to lend long against assets they thought had good price stability and liquidity. 
But the demand was largely driven by tax benefits and not by true underlying value. 
And when the tax code changed radically, so did the value-supporting demand of wealthy people seeking tax shelters.  No tax shelter, no demand.
In other words, the investments didn't make sense without the tax benefits.
So with a new tax plan on the table, it might be a really good time to take a deeper look at your portfolio. 
How dependent are you on the current tax benefits to make the investment make sense?
If the tax benefit goes away, could you (and would you want to) stay in the deal?  If not, is there a way to restructure it so you could?
How vulnerable are you to interest rate changes?  Right now, stable financing structures might make better sense because of an unstable economic climate.
We're not saying Trump's tax plan is good or bad.  We're not that smart. 
We only know it's radical.  And the last time radical tax reform actually happened, it had unintended consequences … which created both problems and opportunities, depending on how one was positioned and paying attention as events unfolded.
Personally, we think it's exciting.  Lots of change.  Lots of uncertainty.  Lots of opportunity to move boldly while others are hesitating.
It's why we study, why we network with smart people, why we watch the macro and micro events so carefully.
There's ALWAYS opportunity because there's always danger.  They go together … and it's your skill in navigating the changes that dictates which side YOU end up on.
Until next time … good investing!
---
More From The Real Estate Guys™…
The Real Estate Guys™ radio show and podcast provides real estate investing news, education, training and resources to help real estate investors succeed.
In the haunted house for this spooky show are: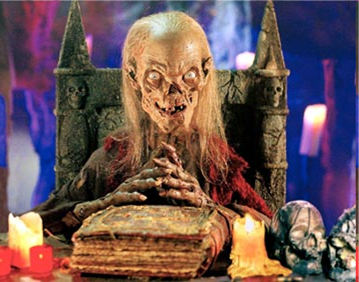 Host, Robert Helms
Co-Host, Russell Gray
"The Godfather of Real Estate" Bob Helms
We love real estate and believe it's arguably the greatest wealth building vehicle available to the average person.  Robert Kiyosaki says,  "Real estate is freedom."
But (and it's a BIG but) sometimes real estate is a real pain in the butt.  When (not if) problems happen to you, how you approach the challenge will often dictate whether and how well you solve it.  Most importantly, what you takeaway from the experience will be a major factor in your future success.
So once a year, and only once a year, The Real Estate Guys dedicate an entire show to our now famous (infamous?) Halloween Horror Stories (lightning, thunder, scary organ music…).
On this year's edition we talk about these eerie real life cases:
The Smokin' Deal
I Don't Need No Stinking Permits
Security You Can Bank On
Who Let the Dogs Out?
The Case of the Mysterious Owner
For each ghoulish case, the Guys describe the Problem in gory detail before moving on to the real life (and other possible) solutions.  Then, the story is wrapped up with a valuable take away lesson.
Someone paid full price for the lesson, but when you listen to The Real Estate Guys, you can get the lesson for free – or at least really, really cheap!
Listen Now:
The Real Estate Guys™ radio show and podcast provides real estate investing news, education, training and resources that help real estate investors succeed.