The economy may be strong …
but what about the financial system supporting it?
Discover the opportunities hidden inside a FRAGILE financial system … and how to HEDGE against inflation, deflation, and even stagflation.
Featuring voice largely shunned by mainstream media, the Future of Money and Wealth reveals …
The REAL trade war no one's talking about … and how Russia and China are making major moves to take down a major U.S. stronghold …
Which assets are in bubbles now … and specific strategies to fortify your balance sheet … before it's too late …
The shocking truth about oil … it's direct impact on YOUR wealth … and how to profit from what's about to happen …
Who the new tax law REALLY helps … and how YOU can use it to grow more wealth faster (it's NOT an IRA) …
PLUS … candid conversations about crypto-currencies … wealth privacy strategies … contingency planning … and MUCH MORE!
Just ONE good idea can make or save you a FORTUNE …
Future of Money and Wealth brings you a HUGE collection of experts, thought-leaders, and real-world investors … who ALL volunteered their time to share their best ideas, warnings, and strategies with over 400 people in the live audience …
---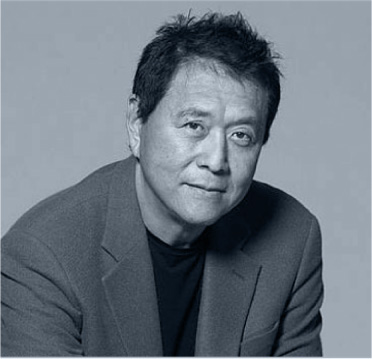 Robert Kiyosaki
Famous for being the greatest-selling personal finance author in history (Rich Dad Poor Dad series), Robert is a mega-millionaire investor in real estate, precious metals, and oil. He's also an avid student of money, economics, investing, and the financial system. He was one of the few pundits publicly warning the world about the 2008 financial crisis.
---
Doug Duncan
Doug is SVP and chief economist for Fannie Mae, which is perhaps the most dominant force in U.S. residential lending.
Doug is responsible for strategic research, including how Fannie Mae's activities affect housing. He's been named one of Bloomberg / Business Week's 50 Most Powerful People in Real Estate.
---
Peter Schiff
Peter's also a multi-millionaire investor, money manager, and outspoken financial pundit.
A best-selling author in his own right (Crash Proof 2.0 and The Real Crash), like Robert Kiyosaki, Peter was on record vociferously alerting people in 2006 about the impending financial crisis.
---
Chris Martenson
An economic researcher and futurist, Chris is an expert in the relationship between energy, the environment, and economics. Rising to prominence with his groundbreaking video series, The Crash Course, Chris is a best-selling author (Prosper!) and hosts a popular podcast featuring interviews with a variety of thought leaders and experts.
---
Simon Black
A former Army intelligence officer turned international entrepreneur and investor, Simon's a worldwide traveler, an avid student of political and financial history, and has developed an eclectic portfolio of investments and business ventures all over the globe.
Simon's diverse experience and global perspectives make his presentations both practical and enlightening.
---
Tom Wheelwright
Tom's a high energy tax and wealth strategist, a best-selling author, an entrepreneur … and is Robert Kiyosaki's personal CPA.
Tom's extremely well-versed in the new U.S. tax law and shares how investors can use it to build substantial wealth and permanently reduce taxes.
---
Kim Kiyosaki
Kim is a high-powered real estate investor, entrepreneur, and best-selling author of Rich Woman. She's co-founder of the Rich Dad company and a popular speaker on the topics of investing,

entrepreneurship, and empowering women.
Kim co-hosts the Rich Dad radio show, and is an avid student of investing, economics, and personal development.
---
G. Edward Griffin
Ed is a renowned investigative journalist and best known for his epic and controversial book, The Creature from Jekyll Island – A Second Look at the Federal Reserve.
Ed has a deep and historical understanding of money, currency,

central banking … and a knack

for explaining all of it in an easy to understand way.
---
Brien Lundin
For nearly four decades, Brien's been an active student, investor, commentator, and newsletter publisher in the precious metals industry.
As producer of the longest running investing conference in the world, Brien's one of the most informed, connected, and intelligent experts on money, precious metals, mining, investing, and economics.
---
Future of Money and Wealth is brought to you by The Real Estate Guys™ Radio Show
Broadcasting on conventional radio since 1997, The Real Estate Guys™ radio show is an investment talk program focusing on real estate as the core of a real asset portfolio.
After being among the many real estate investors caught completely unaware and unprepared for what happened in 2008 …
… hosts Robert Helms and Russell Gray are on a mission to bring the brightest and best real asset investing experts together to share insights, ideas, and strategies for building and preserving real, sustainable wealth.
The Real Estate Guys™ co-host Russell Gray explains why …

What YOU DON'T KNOW you don't know can COST YOU BIG …
Sound dramatic? Maybe. But consider this …
Wealth Wiped Out Without Warning
In 1929, 1987, 2000 and 2008 … millions of people were financially DEVASTATED by market disruptions they didn't even see coming.
Meanwhile, in those very same markets … informed and prepared investors not only survived … they THRIVED.
What's the difference?
Be Careful Who You Listen To
Successful investors didn't buy the hype from Wall Street, financial media, and politicians who downplay dangers … just so they can earn fees, placate advertisers, and win votes.
Remember this classic assurance?

"Importantly, we see no serious broader spillover to banks or thrift institutions from the problems in the subprime market."
Federal Reserve Chairman Ben Bernanke on May 17, 2007



Oops. Of course, just a year later the financial system melted down … triggering the GREATEST FINANCIAL CRISIS since the Depression.
But successful investors back then understood history. They looked at the financial system underneath the "strong" economy … and saw reasons to be alarmed.
They paid attention to the people and signs others were ignoring …
… so they could be proactive to get in position to prosper while there's still time.
TODAY, there are record levels of consumer, corporate, and government debt …
… and rising interest rates are already triggering loan defaults … to levels not seen since the 2008 crisis.
Stocks indexes are setting bubble highs … and market volatility suggests traders are ready to run for the exits … crashing prices … at the first sign of recession.
And that's just some of the more obvious challenges facing Main Street investors.
But there's GOOD news …
Many successful investors prospered through past market disruptions and YOU can too.
By finding new ideas, strategies, and the right experts you're better able to see what's coming sooner …
… so you can be proactive preparing YOUR business and portfolio to both survive and THRIVE through the next crisis.
Future of Money and Wealth brings YOU important insights from many top experts … so YOU can be more aware and prepared.
Eavesdrop on the Experts …
Imagine being a fly on the wall while some of the biggest brains in economics and investing share expert insights and discuss the most pressing issues facing investors today ..
You don't have to imagine … because the Future of Money and Wealth is all on videotape and ready for YOU to watch from the comfort of your own home or office!
Just ONE good idea can make or save you a FORTUNE …
Explore the future of money and wealth with people well-qualified to have an opinion …
Speakers include Rich Dad Poor Dad author Robert Kiyosaki and outspoken financial pundit and money manager Peter Schiff.
Both men are famous for LOUDLY warning the 2008 crash was coming … in spite of being mocked by mainstream financial media.
Back then the economy was STRONG … but the financial system was FRAGILE. And while many "experts" couldn't see it … Kiyosaki and Schiff did.
And while Federal Reserve chair Ben Bernanke was DEAD WRONG … Robert Kiyosaki and Peter Schiff were RIGHT.
Today Robert Kiyosaki and Peter Schiff are concerned again. And this time they're not alone.
Fannie Mae (yes, THAT Fannie Mae … the one making most of the mortgages in the U.S.) chief economist Doug Duncan points out that most of his predictions from last year turned out to be eerily accurate …
… and then reveals when he thinks the NEXT recession will strike (it's not that far away)
And that's just one of TWENTY powerful expert presentations and panels recorded at the Future of Money and Wealth conference.
Other important topics include …
Where real estate is likely headed … and which niches are best positioned for profit

Why oil and gas are likely headed higher … and the important impact on the economy and opportunity for investors

The fascinating rise of block-chain technology … and how crypto-currencies are changing the future of money and wealth

… PLUS a shocking revelation about the RAGING currency war between the U.S. and the tag team of Russia and China.

Far Away But TOO Close to Home …

You'll discover there's a WHOLE LOT MORE to the sparring between Uncle Sam and Russia and China than the mainstream media lets on.

And while it may seem like it's far away from YOUR income and investments … it's NOT.

If you earn, save, or measure your wealth in dollars …

… you REALLY need to understand the Future of Money and Wealth.

Nearly 400 people in the live audience at the Future of Money and Wealth conference were blown away. They called it "life-changing", "eye-opening", and "invaluable".

But don't take our word for it … watch for yourself …

Here's the GREAT NEWS …

We videotaped the ENTIRE event … all TWENTY presentations and panels …

… nearly fourteen compelling hours of essential education …

… and we've organized them all into one powerful online video series.

Now YOU can hear directly about the Future of Money and Wealth from Robert Kiyosaki, Peter Schiff, Doug Duncan, Chris Martenson, Tom Wheelwright, Brien Lundin, Simon Black, G. Edward Griffin … and MANY other top experts.

You may not know who all these people are right now … but you'll be REALLY glad to hear from them.

Their wisdom is impacting the lives of many millions of people all around the world … and it can help you too.

Real World Investors React …

It's one thing to hear and understand what's happening in geo-politics and macro-economics. It's another to decide what to DO about it at the micro-level.

So we included lots of practical insights from a great collection of niche experts, including …

---

Adam Taggart

Adam started his career as investment banker and saw first hand how broken Wall Street is. Later, he helped a company go from start up to acquisition in Silicon Valley. Today, Adam and his partner Chris Martenson develop and share ideas to help people prosper even when the world is full of uncertainty.

---

Kathy Fettke

Kathy's a highly successful real estate investor, syndicator, and investment club leader.

She's also a frequently featured expert real estate pundit in media and at conferences.

---

Gene Guarino

Gene's a recognized leader in the residential assisted living facilities investing space. He's a trained, but not practicing Certified Financial Planner. Gene saw opportunity in solving one of the major problems facing an aging demographic … and grabbed it.

---

Beth Clifford

Armed with a formal education in classical economics and graduating with honors, Beth cut her business teeth on the streets of Wall Street.

Today she's CEO of a groundbreaking offshore real estate development and construction company.

---

Brad Sumrok

Brad freed himself from the corporate grind in less than 5 years by investing in apartment buildings.

The 2008 financial crisis crushed many homeowners … and made many apartment investors multi-millionaires. Brad not only built a portfolio that survived the crash … he thrived through it.

---

David Sewell

David is a Canadian-born international agricultural investor and entrepreneur operating in Latin America.

With an MBA in Corporate Finance and an extensive background in real estate, securities, syndication, and international business … there's not much David hasn't seen.

---

Damion Lupo

Damion is a modern-day financial renaissance man with expertise in real estate investing, precious metals, and crypto-currencies. He specializes in strategies using alternative assets and sheltering wealth from predators and taxes through qualified retirement plans.

---

Patrick Donohoe

Patrick is a financial strategist and an expert in the unique use of life insurance contracts for enhanced cash management and private banking.

He has a degree in economics, hosts his own financial podcast, and is an avid student of economics, investing, and financial history.

---

Dana Samuelson

Dana has been in the precious metals business for decades.

He owns and operates a long-established precious metals and numismatic coin dealership, and is past-President of the Professional Numismatic Guild.

---

It's said to truly understand a subject, you need to study it from multiple perspectives.

Wealth that took a lifetime to accumulate can be lost or severely diminished in a financial crisis.

To survive and thrive when a financial system collapses or resets takes understanding, awareness and preparation. Future of Money and Wealth is an affordable, fun, and easy way to get started!

A tremendous value …



This program cost MANY thousands of dollars to produce. With travel, hotel and registration … every person at the taping paid thousands.
And the information in this video series is EASILY worth thousands of dollars … because just ONE great idea can make or save you a FORTUNE.
So we could charge a LOT more for this program … and it would be totally worth it.
And of course, we need to charge SOMETHING to cover costs … AND more importantly, so you have enough skin in the game that you'll actually watch it all.
But as you'll see … it's important to get this vital information out to as many people as possible. So we're making it a no-brainer …
Get ALL 20 videos … 14 hours of compelling content …

for only $497

(regularly $1997)
PLUS a SPECIAL BONUS when you act today … the Strategic Real Asset Investing webinar.

HUGE value … great price … powerful, life-changing information. But ONLY if you watch it!
Remember … what you don't know that you don't know could cost you a fortune … just ask all the people blind-sided by the last financial crisis.
"An investment in education pays the best dividend."
– Benjamin Franklin
Good advice. No wonder Ben's on the $100 bill.
Now it's decision time …

You've read this far for a reason.
You're concerned about the future … YOUR future … but while it's easy to be interested, it takes an investment of time, money and effort to actually get educated and busy implementing.
But if you think that's a burden …
Consider the price of NOT being informed and prepared …

And even if "this time it's different" (famous last words) …
.. and there's never going to be another financial crisis … sunshine and unicorns for as far as the eye can see …
Which is worse … to be prepared and not have a crisis … or to have a crisis and not be prepared?
Remember, the course you don't watch can't help.
Whatever you have, you've worked hard for.
And remember … the flip side of a crisis is opportunity, so it's not gloomy … there's a lot to look forward to and plan for.
For the informed and prepared … the future is bright. But for those who aren't … not so much.
With the stakes this high, it's time to …



To your prepared and prosperous future,
Robert Helms and Russell Gray
Hosts
The Real Estate Guys™ Radio Show
Producers of Future of Money and Wealth
P.S. Think about how much financial education you got in school. Most people get NONE … and so they're easily herded into a system designed to feed the banks interest, the government taxes, and Wall Street commissions and fees.
Worse, without context … it's nearly impossible to recognize major problems forming … while bankers, politicians, and financial media claim all is well.
Future of Money and Wealth will shock and enlighten you … and help you prepare yourself and your portfolio to PROSPER through what many experts believe is an inevitable economic re-set.
You're a click away from changing your future …
Get ALL 20 videos … 14 hours of compelling content … for

only $497

(regularly $1997)
PLUS a SPECIAL BONUS when you act today … the Strategic Real Asset Investing webinar.
Just ONE good idea can make or save you a FORTUNE …
No doubt you've heard Facebook's stock face-planted recently. But just in case, here's the whole gory story in just three headlines over five days …
Facebook stock hits record high ahead of earnings – MarketWatch 7/25/18
"Investors … continue to shrug off … gaffes … with privacy and security … Chief Executive Mark Zuckerberg … said … the company has not seen an impact on the company's top line."
Facebook's stock market decline is the largest one-day drop in US history
– The Verge 7/26/18
"Facebook's market capitalization lost $120 billion in 24 hours."
Facebook's stock set to enter bear-market territory after third straight decline – MarketWatch 7/30/18
"The stock has now fallen 22% from its record close … on July 25."
Of course, if you're a real estate investor this may seem like only a moderately interesting side story buried in all the news flying across your screen.
And maybe that's all it is.
Then again, maybe there are some things to be gleaned from this epic implosion … even for real estate investors.
Lesson 1: Just because everyone else is … doesn't mean YOU should
Your mom probably taught you that. But it's good investing advice too. It's never smart to be late to an equity party … or late leaving.
The so-called FAANG stocks (Facebook, Apple, Amazon, Netflix and Google) are the "must have" stocks for … just about EVERYONE.
The problem is popular assets often get bid up well past their fundamental value … as speculators jump in hoping to ride the upward trend for awhile …
… and hoping to be fast enough to get out before the trend turns.
Of course, hope isn't a very good investing strategy.
Lesson 2: Don't ignore problems just to keep hope alive
Notice the quote about investors continuing to shrug off bad news … ignoring the obviously developing problems at Facebook.
So when Zuckerberg comes out right before the bad news … even as Facebook's stock was heading to a record HIGH … and says the problems aren't affecting the top line …
… investors apparently chose to believe him, … and not heed the clues in the news that clearly showed Facebook was headed for stormy seas.
Now, investors are suing Facebook and Zuckerberg for misleading them.
But investors should also look at the big picture, and consider the motives of these who claim as is well.
Remember this classic assurance from the world's foremost banker?
"Importantly, we see no serious broader spillover to banks or thrift institutions from the problems in the subprime market."
– Federal Reserve Chairman Ben Bernanke on May 17, 2007
Just a year later the financial system all but imploded.  But the danger signs were there …
Peter Schiff and Robert Kiyosaki were warning people. Most didn't listen.
We didn't. But you can be SURE we listen today.
Lesson 3: Momentum is a condiment … not a meal
With real estate, sustainable profit is all about the income.
Sure, it's great when things get hot and people want to pay MORE for the SAME income.  But at some point, the numbers don't make sense.
You can bad fundamentals and invest primarily because "it's going up." But when momentum fades, prices snap back to fundamentals.
If you're on the wrong end of it, it's painful.
Of course, if you see it coming, you can cash out via refinance or sale, and store up some dry powder for the soon-to-be-coming sale.
Lesson 4: Trends and indexes are interesting, but the deal's what's real
We have a big, diverse audience … so we talk about big picture stuff. It's important to see the big picture.
After all, every asset you own is floating in a big sloshing economic sea.
If you're not aware of weather patterns and watching the horizon, you might not see storm clouds and rough waters forming.
But investors make money in EVERY kind of economic environment, so it's not the conditions which dictate YOUR success or failure.
It's your attention to being sure each individual deal YOU do makes sense.
That means the right market, product type, neighborhood, financing structure, and management team.
Keep the deal real … and have plans for what you'd do in a variety of economic situations …
… so when conditions change you're not caught unaware and unprepared.
"The time to repair the roof is when the sun is shining."
– John F. Kennedy
Lesson 5: Train wrecks in stocks can be tee-up for real estate
This is our favorite.
It's not that we take joy when the stock market reveals its true character … but we know it's a wake-up-and-smell-the-coffee moment for many Main Street investors.
As our friends Chris Martenson and Adam Taggart recently pointed out …
… if you take the FAANG stocks out of the stock indexes, the highly-touted stock index returns would have been NEGATIVE.
It's hard to diversify when you you're exposed to the hot stocks everyone's piled into … directly or indirectly.
So as Main Street investors come to suspect the disproportionate influence just a few arguably overbought stocks have on their TOTAL net worth and retirement dreams …
… history says people's hearts turn home to an investment type they instinctively understand and trust. Real estate.
So for those raising money from private investors to go do more and bigger real estate deals, a stock market scare can make it easier for your prospects to appreciate what you're offering them.
Lesson 6: Do the math and the math will tell you what to do
Very few paper asset investors we've ever met actually do the math.
They either buy index funds based on trends and history, and don't realize most are exposed to the same small group of hot stock everyone owns …
… or they buy stocks based on a hot tip, a gut feeling, or a recommendation from someone they think is smarter than they are.
But real estate math is SO simple to understand and explain.
And when you can quickly show a Main Street paper investor how a 15-20% annualized long-term return on investment real estate is quite realistic … with very moderate risk …
… real estate is the CLEAR winner.
Even a modest 3% per year price appreciation on 20% down payment (5:1 leverage) is 15% average annual growth rate.
Add to that another 2% or so a year in amortization … paying down the loan using the rental income … you're up to about 17% annualized equity growth.
Toss in another modest 3-5% cash-on-cash and some tax benefits and you're pushing 20% annualized total return pretty fast.
And that's just bread-and-butter buy-and-hold rental property.
There are all kinds of specialty niches and value-add plays which allow active investors to goose returns …
… or for a syndicator to put a lot of meat on the bone for their passive investors … and still take a piece for doing the work.
Lesson 7: Monitor your portfolio for weak links and over-exposure
Lots of paper investors who didn't even know they were exposed to Facebook are finding out the hard way …
… just like when we didn't realize our whole investing and business model depended on healthy credit markets.
So be aware …
When you're overly exposed to a critical factor like interest rates, credit markets, a tax law, a specific industry or employer, or even a currency or financial system …
… you run the risk that a single unexpected event can take a BIG bite out of your assets.
And while you might not be able to fix everything right away, the sooner you're aware of the risks, the sooner you can start preparing to mitigate them.
Until next time … good investing!
---
More From The Real Estate Guys™…
The Real Estate Guys™ radio show and podcast provides real estate investing news, education, training, and resources to help real estate investors succeed.
One of the primary purposes of easy money ("quantitative easing" or QE) is to inflate asset prices, bloat balance sheets, and create a wealth effect.
The formula is simple.  Print gobs of money, buy bonds to drop interest rates, and flood the markets with liquidity.
Corporations borrow cheap money to buyback stocks … pushing stock prices up and triggering big bonuses for execs.
Corporate raiders borrow cheap money leveraging operating cash flow into leveraged buyouts … triggering mega-mergers and acquisitions … and fat fees.
Real estate investors borrow cheap money … leveraging rental income into big mortgages … bidding up prices, creating lots of equity, and compressing cap rates.
Even everyday homeowners get in on the action … borrowing cheap money and leveraging their paychecks into big mortgages … pushing up prices and creating lots of equity.
And some of the equity boom in real estate comes from folks moving some of their stock equity into fancier houses.
Of course, from a portfolio management perspective, it's probably not a bad idea to reposition fickle, volatile paper equity into boring, stable real estate equity.
For those with real estate equity in bubbly markets, it's probably a good idea to consider repositioning some of that equity into less bubbly real estate markets.
After all, if quantitative easing was about inflating asset prices … what's the likely outcome of quantitative tightening?
Right now, the Federal Reserve is raising rates and shrinking its balance sheet … which is the OPPOSITE of what they did to inflate asset prices.
So it's reasonable to be concerned about the equity on your balance sheet.  If the prices of your stocks and real estate fall, so does your equity.
This all begs the big question … how can you protect your equity from bursting bubbles?
Aside from selling everything and sitting in cash … which has its own risks … one strategy is to simply reposition equity into assets which are less affected by leverage.
It's why Jim Rickards (Currency Wars, Death of Money, Road to Ruin) recommends allocating a portion of your balance sheet into real assets, including gold and unleveraged real estate.
Of course, these strategies are easy to talk about.  But in the real world, it takes some work to actually implement them.  And it starts with education.
But you've read this far, so you've already begun the process.  Good job!
We get into much greater detail in the Future of Money and Wealth video series.
In fact, in module 13 of 20, there's a detailed strategy (too big to explain here) for repositioning equity for wealth preservation, privacy, and increased cash flow … and some other VERY cool benefits.
But there's more to protecting equity than simply understanding a strategy.
If you're going to move equity from highly-leveraged stock or real estate markets into less-leveraged real estate markets, you'll need to find and learn those markets.
One of our favorite un-leveraged real estate markets is Belize.
There's a long list of reasons why we like a very specific market in Belize, including the fact it's not leveraged … yet.
That's because getting wealth into non-leveraged real estate markets insulates your equity if credit markets seize up like they did in 2008.
Just look back on what happened in Texas in the financial crisis that temporarily wiped out lots of equity for a several painful years …
Sure, you could get loans in Texas … but Texas law restricted some of the more aggressive lending.  So less air got into Texas values.
That's a big reason why the Texas markets didn't bubble as much as other markets, which made it boring pre-crash … but VERY attractive post-crash.
Well, Belize was even MORE stable than Texas going through the crisis … and that was before Belize had as much global exposure and demand to prop it up as it has today.
We thought Belize made sense heading into back then and we like it even better today.  That's why we continue to share it with people through our discovery trips.
It's not for everybody, but we think everyone would be wise to take a closer look.
Last year, Hilton Hotels decided to plant a flag in Belize.  Marriott just announced earlier this year.  Big players like this little market for a reason.
When you see big brands making moves into a market, it's a leading indicator of market strength.
And when you have a chance to get in a market BEFORE leverage arrives, you have a good chance of catching a big equity wave.
Of course, if the leverage never happens … you simply have a chunk of your wealth parked in a stable market with some VERY desirable lifestyle perks.
So whether you do it in your own account or with partners through syndication, Belize is a market to consider right now … and you can learn all about it on our next fun-filled discovery trip to beautiful Belize.
Until next time … good investing!
---
More From The Real Estate Guys™…
The Real Estate Guys™ radio show and podcast provides real estate investing news, education, training, and resources to help real estate investors succeed.

Pension Problems Piling Up …

Anyone paying attention knows the world is facing a global pension crisis.  And if you don't think it will affect you … think again. 
Consider this report recently issued by the Federal Reserve Bank of Chicago …
How Should the State of Illinois Pay for Its Unfunded Pension Liability?  The Case for Statewide Residential Property Tax 
"The State of Illinois has a very large unfunded pension liability and will likely have to pay much of it off by raising taxes." 
And guess what?  Illinois isn't the only place with pension problems.  California is a HUGE mess too … as is much of the country.
According to this report from The Pew Charitable Trusts, only four states had at least 90% of the assets needed to pay promised benefits.
It's BAD.  And the Federal Reserve apparently wants to tax property owners to fix it. 
"In our view, Illinois's best option is to impose a statewide residential property tax …"
" … the tax rate required to pay off the pension debt over 30 years would be about one percent."
 But it gets WORSE … are you sitting down?  This is SHOCKING …

"There are good reasons to pay off … pension debt through … residential property tax … home values go down …"
" Current homeowners would not be happy, but … would not be able to avoid the new tax by selling their homes … because home prices should reflect the new tax burden quickly."
In other words, prices will crash, and upside-down homeowners are trapped.
Nice.
In a presentation at Future of Money and Wealth, we warned that financially strapped governments would turn desperado.  This is a classic example. 
This isn't hyperbole or conspiracy theory.  We don't make this stuff up.  These are the Fed's OWN WORDS.  You can (and should) read them yourself. 
Here's a link to a PDF we highlighted to make it easy for you.   And here's a link to the Chicago Fed's website where you can see the source with your own eyes.
The writing is on the wall.  Property owners are easy prey because the asset is right out in the open.
BUT … the low hanging fruit are properties in jurisdictions where the desperado taxman has authority.
That's why many savvy investors park wealth in non-domestic property … in countries where the tax burden is small.
If you've been following us for any length of time, you've been bombarded with invitations to come to Belize.  And this is another one. 
We don't understand why EVERYONE reading this wouldn't drop everything and immediately register for the next Belize discovery trip … and learn how to invest in offshore real estate.
You don't need to be a multi-millionaire to diversify your wealth internationally. 

 

But you do need to get educated and connected.  

 
The Belize discovery trip is a great way to start.
And the trip is not just relatively affordable … it's FUN! You get a multi-day semi-private educational tour personally led by our very own Robert Helms.
And one last suggestion on the educational front …
We videotaped the entire 14 hours of the Future of Money and Wealth conference … and you can click here to order the entire collection of Future of Money and Wealth presentations and panel discussions.
In spite of all the rosy economic rhetoric … and yes, there are some good things happening … there are still some BIG landmines out there.
This latest trial balloon from the Fed should be a wake-up call for all real estate investors.  Isn't it prudent to explore options while there's still time?
---
More From The Real Estate Guys™…
The Real Estate Guys™ radio show and podcast provides real estate investing news, education, training and resources to help real estate investors succeed.
Interest rates are a big deal for real estate investors … for many reasons.
The first and most obvious reason is because interest rates are the price of the money you borrow to invest with.  Higher rates mean higher payments and less cash flow.
Of course, even when you pay cash for your properties, your tenants probably carry consumer debt … car loans, credit card, and installment debt …
Higher rates mean higher debt payments for your tenants, so less of their monthly budget is available to pay you rent or absorb rent increases.
Also, your property values, exit options, and liquidity are all affected by interest rates.
Higher rates mean buyers have less capacity to bid up comparable properties … and fewer buyers can afford to buy your property when you're ready to sell.
For these reasons and others, most real estate investors and their mortgage advisors pay very close attention to interest rates …  especially when financing or re-financing.
But there are other very important reasons for real estate investors to care about the future of interest rates …
Interest rates are a barometer for the health of both the currency and the overall economy.
Last time we looked, most real estate investors transact and denominate wealth in currency (dollars for Americans) … and your rental properties, tenants' incomes, and overall prosperity all exist inside of the broader economy.
So the potential for big changes to either the currency or the overall economy matter to real estate investors just like they do to paper asset investors.
In fact, based on the amount of debt most real estate investors use, interest rates are arguably even MORE important to real estate investors.
We're just a couple of days away from our Future of Money and Wealth conference … with nearly 400 people coming … and right now we're thinking a lot about the dollar and interest rates.
Peter Schiff is speaking.  Peter wrote Crash Proof in 2006 and released it in 2007.  Back then, he loudly warned of an impending financial crisis whose roots would be in the mortgage market.
Sadly, back then we didn't know Peter, and we didn't read his book.  Then 2008 happened, and we were blindsided by the financial crisis.
So now we read more … a LOT more.
We make time to listen to people like Peter Schiff, Robert Kiyosaki, and Chris Martenson.  And we work hard to share them with our audiences.
A very interesting book we just finished is Exorbitant Privilege by Barry Eichengreen.  He's Professor of Political Science and Economics at Cal Berkeley.
Eichengreen published Exorbitant Privilege in 2011, which means he probably wrote it in 2010.
Keep this in mind as we share these prophetic excerpts from Chapter 7, "Dollar Crisis"…
"What if foreigners dump their holdings and abandon the currency [dollar]?  What, if anything, could U.S. policymakers do about it?"
"It would be nice were this kind of scenario planning undertaken by the Federal Reserve and CIA … it would have to start with what precipitated the crash and caused foreigners to abandon the dollar."
Note:  Eichengreen probably didn't know at the time that James Rickards, former attorney for Long Term Capital Management (the hedge fund at the center of the near financial meltdown of 1998), was participating in precisely this kind of planning, which Rickards describes in his book Currency Wars, published a year after Exorbitant Privilege.
Back to Eichengreen's prophetic 2011 commentary …
"One trigger could be political conflict between the United States and China.  The simmering dispute over trade and exchange rates could break into the open …
"… American politicians … could impose an across-the-board tariff on imports from [China]."
WOW … Eichengreen wrote that at least 7 years before this March 22, 2018 headline from CNBC:
Trump slaps China with tariffs on up to $60 billion in imports: 'This is the first of many'
Back to Eichengreen in 2011 …
"Beijing would not take this lying down."
China to US: We'll match your tariffs in 'scale' and 'intensity'
Eichengreen in 2011:
"Or the United States and China could come into conflict over policy toward rogue states like North Korea and Iran."
If you've been following the North Korea drama, you probably know this one's been back and forth.
Last summer, China seemed to side with North Korea.  Then they tried to take a neutral position.
But recently Kim Jong Un paid a secret visit to China.  Of course, no one really knows what that was about.
But based on recent trade policy it seems the U.S. isn't sucking up to China for help with North Korea.  So maybe the U.S. and China disagree on North Korea?
Now STAY WITH US … because the point of all this is … according to Eichengreen …
China's relationship with the United States and the U.S. dollar has a DIRECT impact on the future of YOUR money, interest rates, and wealth.
And if you're like most Main Streeters, you may not completely understand the connection …
… just like we didn't understand what Credit Default Swaps had to do with our real estate investing in 2008 … until everything suddenly imploded …
… despite reassurances from the wise and powerful man then behind the curtain of the Federal Reserve, Ben Bernanke.
And the point here isn't Iran, or North Korea, or tariffs, or trade wars … it's about whether China gets upset enough with the U.S. and opts for the nuclear option …
Eichengreen in 2011:
"… China [could] vent its anger and exert leverage … by … dumping [Treasuries] … would send the bond markets into a tizzy … interest rates in the United States would spike.  The dollar would crater … could cause exporters, importers, and investors to abandon the dollar permanently."
Obviously, there's a LOT more to this topic than we can cover today.
Our point for now is that way back in 2010-11, Eichengreen envisioned a scenario in which conflict with China could create a dollar crisis.
As you can see, today's headlines are living out his concerns.
When you read Eichengreen, like Jim Rickards, he talks about things reaching a tipping point … where everything happens fast.
We lived that in 2008 and it was NO FUN.  But that was only because we were on the wrong end of it.  While we got slammed, others made fortunes. They were informed and prepared.  We weren't.
So be cautious of normalcy bias and complacency when it comes to contemplating the possibility of a dollar crisis.
Better to be prepared and not have a crisis … than to have a crisis and not be prepared.
Until next time … good investing!
---
More From The Real Estate Guys™…
The Real Estate Guys™ radio show and podcast provides real estate investing news, education, training, and resources to help real estate investors succeed.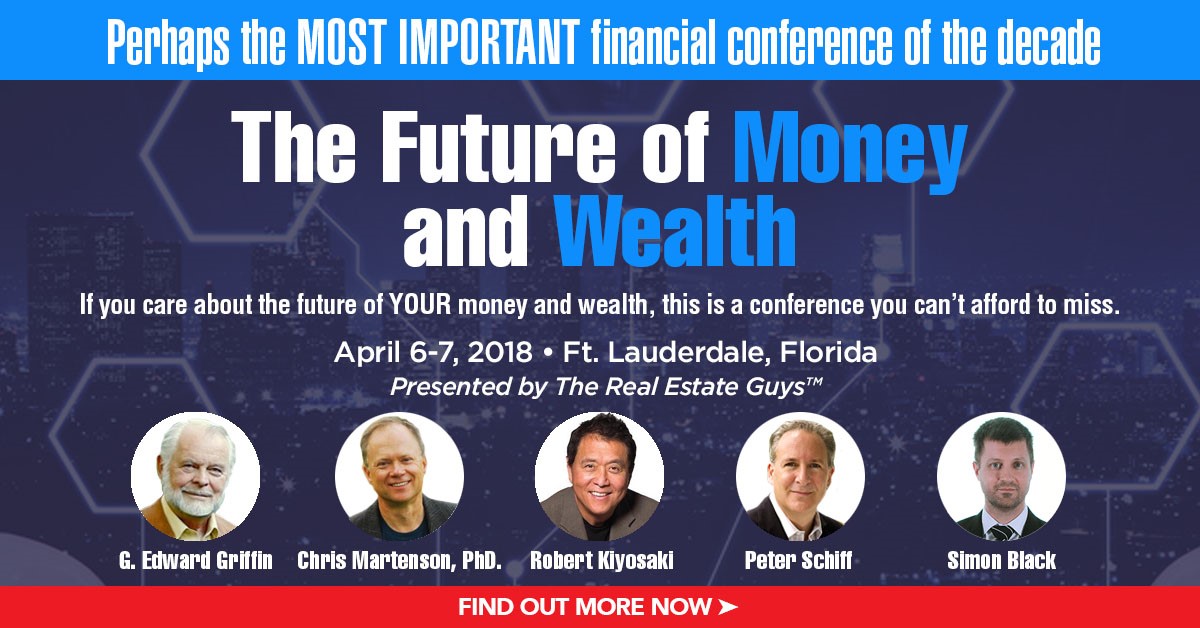 The world economic order is under-going massive change right now.  We're literally watching it unfold in the daily news.
Yet few investors really understand what's happening and why … or what they can do to both grow and protect wealth during these historic times.
"Those who can't remember the past are doomed to repeat it." – George Santanya
In two power-packed days our all-star line-up of notable experts will explain …
How the U.S. dollar is under attack and what it means to Main Street investors

What are the best and worst investments based on what's happening now … and where it's headed

How savvy investors are preparing to be on the right side of an historic wealth transfer most people don't see coming
Remember, the flip side of crisis is opportunity.  But pretending everything is fine … and not being prepared in case it's not … can be dangerous and expensive.
"Maintain unwavering faith you can and will prevail in the end, regardless of the difficulties, and at the same time, have the discipline to confront the most brutal facts of your current reality." – Jim Collins, Good to Great
We were lucky enough to spend some time at the New Orleans Investment Conference, the longest-running investment conference in the United States.
In this episode, we chat with three expert guests. They share their expertise on all things investing, from cryptocurrencies to gold, the Federal Reserve to commercial real estate, the international oil market and the U.S. dollar.
Our guests touch on real-estate-specific issues, but they also give us the big picture about what's going on in the financial space … and how that will affect investors of all types.
PLUS … our three guests have never before been featured on The Real Estate Guys™ show. Listen in to hear brand-new, timely insights from these money pros!
In this episode you'll hear from:
Your top-dollar host, Robert Helms
His dollar-short co-host, Russell Gray
The godfather of real estate, Bob Helms
President of Neptune Global, Chris Blasi
Author of Fed Up, Danielle DiMartino Booth
Senior editor of the website International Man, Nick Giambruno
---
Listen
---
Subscribe
Broadcasting since 1997 with over 300 episodes on iTunes!
---
Review
When you give us a positive review on iTunes you help us continue to bring you high caliber guests and attract new listeners. It's easy and takes just a minute! (Don't know how? Follow these instructions).
Thanks!
---
Cryptocurrencies and precious metals, oh my!
Chris Blasi is an expert in all things money. He founded the precious metals exchange Neptune Global and has patented a new way to invest in metals.
We asked him to give us his insights on the cryptocurrency trend.
"Cryptocurrencies are all the rage," he told us. That doesn't mean they're always the best choice.
Cryptocurrencies are digital currency backed by blockchain software. That means it is susceptible to the same issues as other software, like code issues, storage databases, and scaling.
Bitcoin is the big name in cryptocurrency right now, but there are hundreds of initial coin offerings, or ICOs, put on the market every day as people create new cryptocurrencies.
These cryptocurrencies have cost investors millions, Chris warns. "People need to step back and look at the market more closely" before making the jump to investing in cryptocurrencies, he says.
"Cryptos are actually a polar opposite of gold," Chris says. Gold is a tangible asset, while cryptocurrencies are entirely digital.
That doesn't mean he's saying yay or nay to digital currencies … only cautioning investors to understand what they really are.
"Cryptos offer speculative gains," he notes. "Do your homework and invest in moderation."
Nick is actually an expert in gold … he developed a patented unit of trade for precious metals, the PMC ounce. It's a unit of trade that corresponds to proportions of physical gold, silver, platinum, and palladium.
Using real-time technology, investors can buy and sell PMC ounces of metal immediately through Neptune Global.
The goal is to offer a turnkey precious metals fund … backed by real assets. And the PMC ounce has been architected to capture the blended return of each metal, smoothing out the volatility of trading in just gold or silver, for example.
Fed up with the Federal Reserve
Danielle DiMartino Booth has dipped her feet into all matters related to money. She has experience in private and public equities, worked as a finance journalist, and spent nine years at the Federal Reserve. She recently published the book Fed Up, her take on what's wrong with the Federal Reserve.
We started by asking Danielle to give us an overview of the Federal Reserve.
The Fed is a quasi-public organization that is intended to function as the central bank of the United States.
Unlike some conservative politicians and finance experts, Danielle doesn't want to abolish the Fed. She gave us her take on what we need to do to reform the Fed:
Go from a dual mandate to a single mandate. The current Federal Reserve operates on a dual mandate of 1) protecting the value of our dollar and stabilizing prices and 2) maximizing employment. Danielle is in favor of completely dropping the labor mandate, which she believes would help keep both inflation and the value of the dollar in check.
Reduce the number of local Federal Reserve banks from 12 to 10 and add a bank to the West Coast. In a largely cashless society, the need for so many districts has clearly dissipated, says Danielle.
Hire knowledgeable people who represent regional economies. Get rid of the majority of the regulators in the Federal Reserve. Instead of hiring PhDs, hire people who actually understand the inner workings of the U.S. financial system.

 

Give each district a permanent vote on the federal open market committee, and change the complexion of the Federal Reserve board so it's composed of people who are actually on the receiving end of the policies the Fed makes.
Danielle is ridiculously knowledgeable about the Fed, but she also had a lot to say about real estate. We asked for her thoughts on the real estate market.
"Investors are missing the forest for the trees," Danielle says. "I'm seeing the forest."
Danielle notes that commercial buildings are overbuilt right now, and that abandoned B- and C-class malls and retail structures can only be repurposed for so long. That glut of overdeveloped, centrally located land will cause an oversupply problem, she says.
Another problem? "There are not enough low-cost homes." We are facing a housing shortage that will only get worse in the next 20-30 years.
The people who benefit most from the overall real estate situation, Danielle says, are the people who are perceptive and get in while the fire is still burning and prices are at rock bottom.
The yuan, the petrodollar, and what it means for YOU
Nick Giambruno is a reporter and editor for Casey Research, specifically their International Man website.
We asked him about an intriguing article that appeared in the news for about a half second.
It's about China's hopes to price oil in the yuan (instead of the U.S. dollar) using a gold-based futures contract.
Why is this significant? Nick walked us through what this could mean.
If China is successful, "This will usher in a new era in the international monetary system," says Nick.
A quick history lesson:
In 1971, Nixon ends the Breton-Woods system; the dollar is no longer backed by gold

To preserve the value of the dollar, Kissinger creates the petrodollar system, in which the U.S. government agrees to provide protection to Saudi Arabia in exchange for oil being priced in U.S. dollars

The petrodollar system gives other countries an incentive to hold U.S. dollars
If China goes forward with its new money mechanism, it could divert 400-600 billion dollars in oil sales every year that would normally go through U.S. currency.
This could have a HUGE impact on international financial markets. Oil is the most valuable commodity in the world right now … essentially, Nick says, "China is going for the jugular of the U.S. financial system."
How does the breakdown of the petrodollar concern you? "The breakdown of the petrodollar will have clear consequences for interest rates." And as we all know, interest rates are the price of money.
We hope you learned something new from our expert guests! Now go out and make some equity happen!
---
More From The Real Estate Guys™…
The Real Estate Guys™ radio show and podcast provides real estate investing news, education, training and resources to help real estate investors succeed.
Do you remember the opening scenes from the classic movie Mary Poppins?
The camera focuses on a weather vane changing direction as observers comment …
"Looks like the winds are changing over 17 Cherry Tree Lane" … home to one George W. Banks.
But today it's the Fed's Janet Yellen – not Mary Poppins – bringing winds of change. 
And it's not over Cherry Tree Lane, but 1600 Pennsylvania Avenue … home to one Donald J. Trump.
According to CNBC, "It's (almost) official:  The Fed is raising rates next week."
"If there were any doubts about whether the Federal Reserve would be hiking interest rates this month, Wednesday's blockbuster jobs report almost completely removed them … pushed market-implied probability of a Fed move to 92 percent …"
Of course, interest rates are the price of money … or rather, currency … in an economy. 
And because the U.S. dollar is the reserve currency of the world, Fed policy affects the entire world … including lowly real estate investors, our tenants, and their employers.
So will the Fed raise rates?  And if they do, what does it mean to investors … real estate and otherwise?
Let's just do a short re-wind … 
Right after the election last November, we said, "… the odds [of an interest rate increase] are probably higher now because we're guessing the Fed isn't a fan of Donald Trump.
Of all the aspects of a Trump administration, the one we find MOST fascinating is the dance between President Trump and the Federal Reserve."
Of course, now we know the Fed actually did raise rates … albeit only a token amount … in December.
Then President Trump gave his first big speech to Congress.  And as we observed shortly thereafter, the stock markets LOVED it.
Now the markets think the Fed will raise again in March, so the stock market's pulling back.
Dizzy yet?
Not if you're a real estate investor.  You're just watching all the gyrations, and collecting your rent checks each month.  Market fluctuations are bo-ring … in a GREAT way!
We like to point this out when talking to whip-sawed stock investors about the calming benefits of investing in real estate.  Sometimes a little boring is fun.
However, with the probability of a Fed hike looming, here are some things for real estate investors to think about …
Mainstream financial pundits ASSUME a Fed rate hike is automatically bad for real estate. 
The theory is higher interest rates make homes less affordable. You hear this ALL the time.
And when newbie real estate investors hear this, they get nervous about investing. But there's so much more to the story …
First … if fewer people can afford to buy homes, then more people need to rent!  Duh.  And who's that good for? Landlords.
Next, higher Fed rates are usually introduced as a tool to slow inflation as measured by the CPI or Consumer Price Index.
Well, a higher CPI is usually the by-product of higher wages … which is usually the by-product of a tight labor market. 
Go back and read the CNBC excerpt.  The Fed is expected to raise rates because of the "blockbuster" jobs report.  In other words, a tightening labor market.
Now we're not saying the U.S. economy employment situation is great and wages are rising.  But perhaps the Fed is trying to get ahead of the curve.
Then again, this Bloomberg article suggests wage growth might NOT accompany this jobs "boom." So maybe the Fed agrees and won't raise rates. Or maybe they will anyway.
The point is NO ONE KNOWS … and it doesn't REALLY matter.
If rates don't rise, the stock market will roar a while longer.  Great!  More time for stock investors to take profits, and move some paper wealth into nice, boring real estate.
If rates do rise, there will be fewer qualified home-buyers, which leads to more people needing to rent some nice, boring real estate.  Great!
If job growth stagnates and wages fall, there will be fewer homebuyers, less new build inventory expanding competitive supply, and more renters seeking out AFFORDABLE markets and property types.
And as long as you're okay investing in nice, boring, affordable markets and properties, you'll be there to meet the demand. Great!
Of course, if job growth continues and wages rise, so will rents and mortgage rates.  A rising economy lifts all assets.
And for real estate investors who've locked in nice, boring, long-term fixed financing on their nice, boring properties … you'll have lower fixed costs against those rising rents. 
This means better cash flow and equity growth.  Great!
The point is that if real estate investors focus on affordable markets and properties, and structure deals with sustainable financing and cash flows …. it doesn't matter much which way the wind blows or how hard.
Until next time …. good investing!
---
More From The Real Estate Guys™…
The Real Estate Guys™ radio show and podcast provides real estate investing news, education, training and resources to help real estate investors succeed.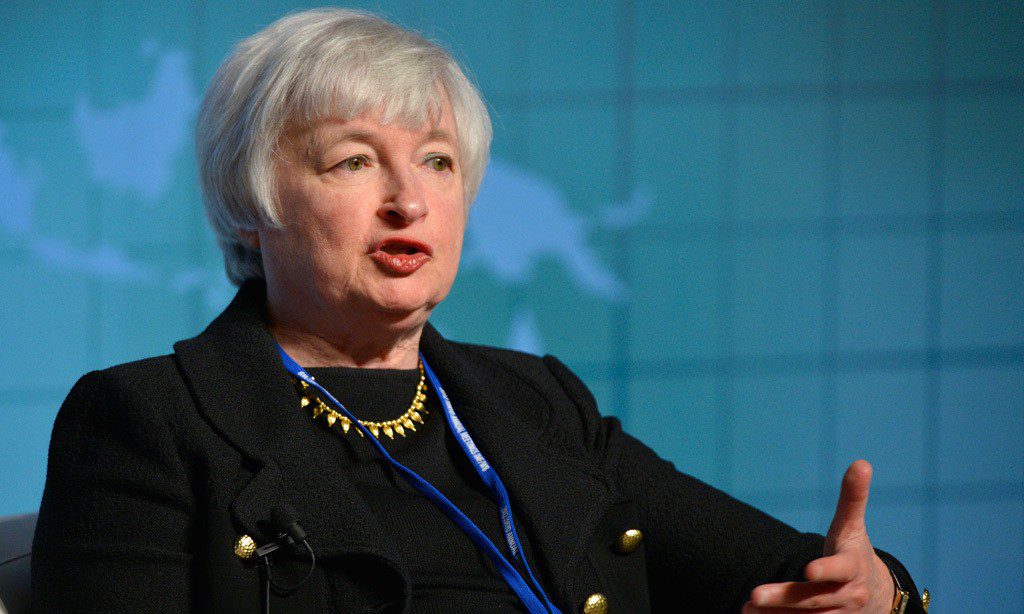 Overview
The Fed FINALLY raises rates for the first time in nearly a decade. Now what? How does a Fed rate increase impact real estate and real estate investors?
In this episode, Robert and Russ discuss the short term and big picture impact of the Fed's long awaited move…and what it might mean for real estate investors.
Discussing what the Fed rate increase means, coming just in time for Christmas:
Your happy and jolly ho-ho-host, Robert Helms
His brimming with Christmas spirit helper, co-host, Russell Gray
---
Listen
Subscribe
Broadcasting since 1997 with over 300 episodes on iTunes!
Review
Like the show? Help us reach new listeners by leaving us a quick review on iTunes. It takes just a minute of your time, and it would really help us out. Thank you so much!! (Don't know how? Follow these instructions.)
---
(Show Transcript)
Welcome
Robert: Welcome to The Real Estate Guys Radio program. I'm your host Robert Helms. Let's say hello to our co-host, financial strategist Russell Gray.
Russ: Hey Robert.
Robert: And Ho, Ho, Ho.
Russ: Yes I am. (laughter)
Discussing The Fed Rate Increase
Robert: Yes you are. We love this time of year, lots of great stuff going on hopefully with people you care about a lot and stay warm. Today, we are going to talk about really the thing everyone has been talking about the last few weeks, which is the interest rate increase by the Federal Reserve. They've not done it for years and years and years, and finally Janet Yellen stepped up and despite our friend Peter Schiff saying she's not going to be able to raise the rate, raised the rate in a range of up to 25 basis points.
Russ: Right, so just no investor left behind, a basis point is one one hundredth of a point, 25 basis points would be one quarter of 1%.
Robert: So, previously the target range was between zero and 0.25. Now the target range is between 0.25 and 0.50.
Russ: Yeah, and actually I listened to one of Peter's podcasts the other day that was talking a little bit about that. This is a very difficult thing to interpret. Obviously, you can see how large the Fed's influence is. Every financial talking head on earth has been watching and waiting for this move. There are people listening to this podcast that were in junior high school the last time the Federal Reserve moved the interest rate up. And, it was a very, very minor move. It had been extremely well telegraphed.
The purpose of telegraphing which is, the Federal Reserve coming out, "Hey, we're going to do it, hey, we're going to do it, hey, we're going to do it," is giving everybody plenty of notice to reorganize their positions, restructure their portfolio to adjust for whatever they think is going to happen as a result of this raise in the rate.
Robert: Which is why, in the news you hear that this was already priced into the market.
Russ: Right. Of course because of that, sometimes the market does things you don't expect. Theoretically this was a tightening which would be constricting of the money supply. Normally, that would mean the stocks would go down, and yet the day it was announced, the stocks went up. Part of that is because the announcement was accompanied not just with the move itself but with the tone. The tone was dovish, meaning they are less likely to move quickly and aggressively.  This isn't maybe necessarily the first round in a rapid volley of rate increases. It was really communicated that this was going to be a very delicate, very slow, very tender, very gentle move …
Robert: Which it kind of had to be given the fact that there's not been a move in nine years.
Looking At The Big Picture
Russ: One of the big concerns around the world is the strength of the dollar. We've talked about that in our blogs and our newsletter. It's hard to spend a bunch of time in the space and not get disconnected from what's going on on the street, right?
But you have to understand that corporations have been making decisions about taking their profits and borrowing at cheap rates, then reinvesting in their stock. That creates better earnings per share which creates a wealth effect, which means people are more prone to go out and spend. That means that they might buy a house, they might push up the demand for houses.
These macroeconomic things do trickle down to main street. Obviously, job creation is huge. One of the things that came out of this the day that this interest rate was raised was that oil dropped 3%. Oil has already been an 11 year lows.  Then within a day or two it dropped another 1%.  That's a 4% loss. You've got oil that was priced over $100 a barrel, now all the way down in the $30s.
The reason that's significant to real estate investors or anybody who cares about financial markets is you have these banks and these major bond buyers have been funding the borrowing of these energy companies to go out and develop oil.
A lot of them are pumping oil right now at losses, like it's on the P&L and it's a loss, but it's cash flow that keeps the doors open a little bit longer hoping that the rates are going to come up.
Just saw an article on the Wall Street Journal the other day talking about banks and how banks are betting by continuing to extend credit to these leveraged operators, these oil operators, that the oil price is going to go back up, and they are going to be able to save themselves. If the banks get that bet wrong, those debts will go bad and it could be a whole lot bigger than the subprime crisis ever was.
The Energy Industry's Impact On Real Estate
Robert: I seem to remember a lot of real estate investors that had that same kind of mindset that, "Hey, next month the prices are going to go up and next year the prices are going to go up. Every market goes up." And, lo and behold, that isn't the case. A lot of folks in oil are super concerned about this.
Your point is a good one. It's not only that some producers of oil today are continuing to produce oil even at a loss. It's that of course exploration stops, new drilling stops, all of that means those jobs stop and many of those jobs are tenants.
Russ: That's the main point, because if you go back and you net out all of the job creation from 2009 until today, it doesn't mean it's the only place the jobs were created. But if you look at the gross number of jobs created and the gross number of jobs lost, there was a net number. If you look at that net number, you could assign 100% of that net number to the oil and energy space. That's how important it's been to this US recovery. Right now, it's arguably one of the most distressed areas of the economy.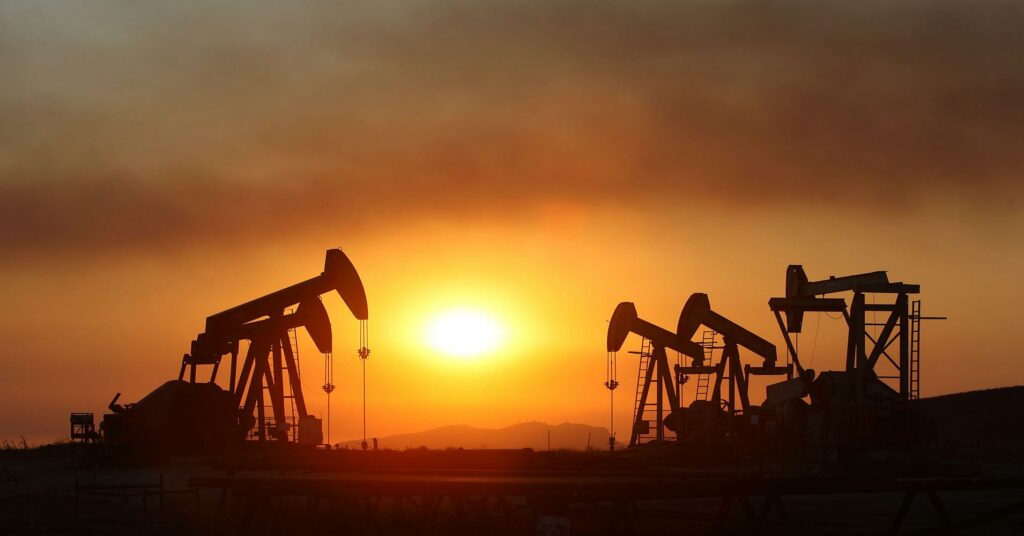 If you've invested in marketplaces that are strong in energy or are strong supporters of companies or areas that are strong in energy, that's where we talk about the concept of primary and secondary, even tertiary jobs. The secondary and tertiary jobs, a lot of whom are your tenants are all based upon the income being derived in the selling of oil. In fact, congress and the president just lifted a 40 year ban on oil exporting. I'm sure part of that is to try to figure out a way to generate more revenue in the oil space.
Oil is something I think we all need to be paying a lot of attention to because of the impact in the debt markets and the bonds which, come right back into the availability of credit and mortgages just like the subprime prices. It's had a lot to do with the net job creation as I mentioned earlier.
And so again, that has been a big story in the economy and the recovery since the great recession. If that job creation begins to slow down, that will have a net effect on the price of real estate, the number of tenants, demand, the strength of wages, job creation and all of those things. That's a very important point.
If those debts go bad and it rolls into the banks, that's where we had the big bail out last time. So, today with the Dodd-Frank rules, it's not as easy for them to bail out. And that means if they can't go to that path where else might they go, we don't know. It's very, very uncharted territory.
The good news in all of that of course is that any time there's chaos, any time there's uncertainty, any time there's change, there's going to be little gaps, little pockets of opportunity for the people that are thinking about things that are paying attention.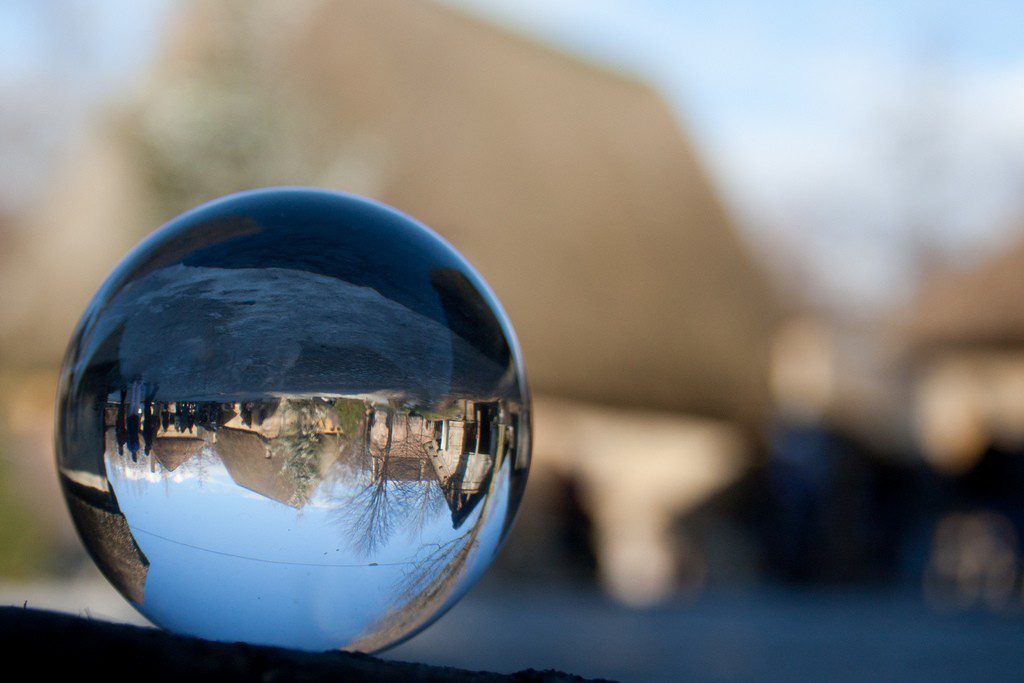 I wish I could sit here with a crystal ball and say, "Hey everybody, look, here's where all the opportunity is,". I'm not that smart. I think I'm smart enough to know I need to be paying attention and spending a lot of time listening to what people are saying about it and trying to figure out, "what does this mean to me? What does this mean to real estate investors? What does this mean to the cost and supply of money? What does this mean to credit? What does this mean to jobs? What does it mean to income? What does it mean to taxes? Where's the opportunity going to be?".
The Process Will Take Some Time
Russ: I think it's a process that will unfold over time. It's not just going to show up on your door step in a little package for the holidays and go, "Hey guys, here's where the opportunity is." It's going to be something that unfolds over the next few years.
Robert: That's such a good point, any time there's major market news, there's whatever reaction, but a lot of times you hear this whole thing about, "Well, you know that's already been priced into the market. People knew that was coming. This is obviously something that was anticipated." And so we can't expect it all to happen on day one.
If you think just in a logical point of view, all right. If the rate goes up, that's going to have some effect. We have to first step back and say, "what rate are we talking about?". This isn't the rate that your credit card charges you. This isn't the rate of home loans. Let's talk about what exactly this rate that got hiked by the Federal Reserve really is?
Which Rate Got Hiked With The Fed Rate Increase?
Russ: Yeah, this is the federal funds rate. This is the rate that the banks loan to each and overnight lending. It's designed to prevent a liquidity crisis. It means that if Bank A has more withdrawals than cash on hand or deposits coming in rather than run out of money and have to close the doors, they just borrow from another member bank.
Robert: At a nominal and in this case interest rate.
Russ: Yeah. There's another rate that didn't get announced, and it's not the rate that everybody is focused on. But, it's the rate that the Fed pays on banks on their excess reserves on deposit with the Fed. If they get a good rate, a higher rate, it encourages them to put more money there which pulls money out of the economy.
That's why this is considered to be tightening. This is not accommodative, and yet you can make the argument that the interest rates historically are still so ridiculously low and the Fed has still kept all of these assets, four trillion dollars of assets they purchased going through the crisis still on their balance sheets.
So, this is a long way from being tight, and it is a long way from not being accommodative. The Fed is right in telegraphing everybody, this is going to be done very, very, very slowly.
Pay Attention To Long Term Trends
The danger is that as investors we don't pay attention to the little changes that are setting the direction and the tone for what's coming five and 10 years down the road.
As real estate investors, we arguably have to be even more tuned to that because when we are making investment decisions, we don't jump in and out of position the way stock and bond traders do.
What we do is we evaluate a market. We look at its economic drivers. We look at its economic prospects, it's migration in and out. We look at the legislative environment and how friendly they are to business and job creation.
Then we make a decision to really get married or at least get into a long term relationship with that market. Then we sign on a 20 or 30 year mortgage. And, we put a bunch of capital in there, and we're prepared to be in there for several years if not decades.
When you are investing that way, you have to pay attention to these long term trends, because like everybody who's trying to figure this out, we all want to be ahead of the curve.
This is a very slow moving curve. It's easy to fall asleep at the wheel. One day you wake up and everything has changed, and by the time you figure it out if you've been asleep, everybody else ahead of you has figured it out. Now you are all rushing towards the exit and the exit is crowded. So, you want to be paying attention early.
Robert: When we come back, we'll talk about the myriad ways that this interest rate hike can affect and will affect real estate investors, and we'll make some best guesses as well. You are tuned to The Real Estate Guys radio program. I'm your host Robert Helms.
Come To Our Goals Retreat
Robert: Welcome back to The Real Estate Guys Radio program. Thanks for tuning in to the show. If you are trying to figure out what you want to do with the rest of your life, come on out and join us at Creating Your Future at the 2016 goals retreat. It happens the second weekend of January in beautiful San Diego, California.
You can really get your life on track and spend some time figuring out what you want to do when you grow up. You'll find all the details on our website, RealEstateGuysRadio.com under events.
Will The Fed Rate Increase Impact Mortgage Rates?
We're talking about how the Federal Reserve interest rate increase will affect you as a real estate investor. I think one of the things to talk about of course is we think interest rates, we think mortgages. If you have a mortgage in place, that's a fixed mortgage, this does not affect that in any way, shape or form.
Part of the reason that as real estate investors we look at encumbering property with leverage is that we love the magnification of return.
However, given what the market gives us and Russ you were talking about before the break, we are in it for 20, 30 years. If the mortgage money at the time is affordable, like it has been for many, many years, then lots of real estate investors opt to get into fixed rate product and that makes a ton of sense, and it has for a long time.
We've been through the other side of it. We have enough gray hair to have been through the time where adjustable rate mortgages made a lot more sense for particular investors in certain situations. It's always about you and your investment strategy. How long are you going to hold the property. Is this small increase also going to eventually translate into an increase in mortgage rates?
Russ: I think the thing to think about is, just really understanding where mortgage rates come from. It's gotten to be a lot more complicated which again opens up a much bigger discussion because you have many of the rules, kind of the cause and effect things that we get used to when we try to figure out how things are going to work. And they don't work the way they are supposed to.
That's because you have people who are trying to create outcomes by moving results. They move numbers on the results column.
And so the causation doesn't seem to match up, you are like, "Okay, I don't understand, if this then that, but that didn't happen, why didn't that happen?".
This is because somebody is manipulating the result to try to make it look like something else.
There's a lot of that going on. You can call it conspiracy theory. You can call it professional management of markets. You can call it smoothing out the rough edges and stabilizing the economy. It doesn't matter what you call it. I think everybody agrees it goes on. It just makes the job of figuring out where things are at quite a bit more complicated.
In the basic picture of where mortgage rates come from, it's based on supply and demand. If you have a lot of people who want to borrow and not very much money available, the lender can charge a high rate and the weaker people get priced out, and only the strongest people can borrow.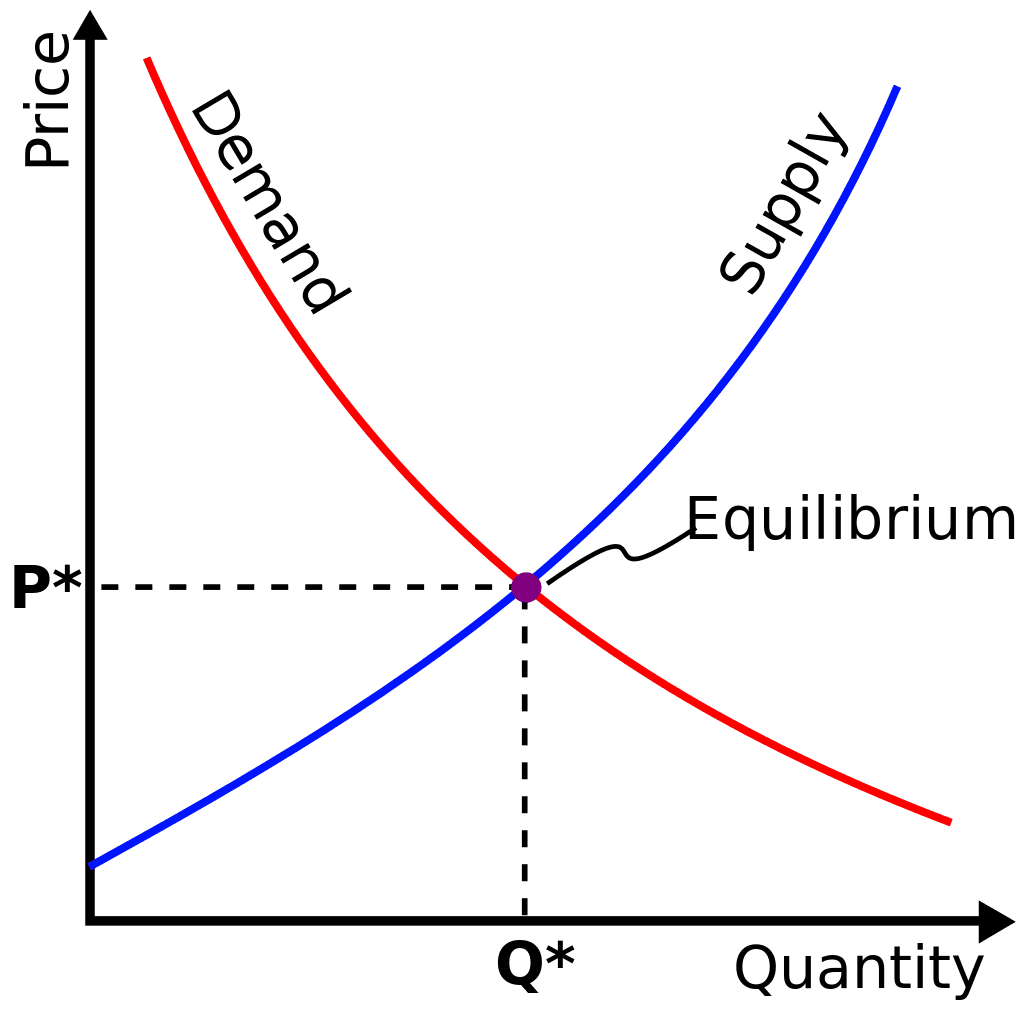 You flip it over and there's a lot of money that needs to be lent and there aren't very many borrowers. Everybody is dropping their interest rates offering free toasters, we'll pay you points …
Robert: Or lowering their standards.
Russ: Or lowering their standards trying to get more people to borrow. We've been in a very, very, very accommodative scenario where there has been a lot of money pumped into the market, specifically the goose real estate.
And largely it's done that, you have a lot of prognosticators out there saying, "We are in a bubble and the bubble is about to burst." In some markets I suppose you can make that argument because a bubble is when the incomes that need to debt service the mortgage don't go up as fast as the payments do.
In other words …  and that can happen because the rates adjust but … If the load of debt just gets so high that that monthly payment gets to be too much, even if it's a fixed rate based on how fast incomes are rising, you are going to hit a plateau where people just can't borrow anymore, unless either the rates come down or their incomes go up. Well, nobody is running around saying that incomes are going up at any substantial level.
Now, the Fed says they think that's going to happen. So, part of the effect of the mortgage industry is what's going on with incomes. Supply and demand in what we call capacity to pay which comes from income.
We're In New Territory
It used to be anyway that when the stock market was hot, money would come out of bonds, people would sell their bond positions and they would go into the stock market to participate in the growth. That would make less money available in the bond market which would mean less money available to lend, which means that rates go up.
Typically, when the stock market goes up, rates go up. That's the way it used to be. Post crash that changed. Pretty soon bonds were able to go up, which meant interest rates went down and stocks were able to go up. That didn't seen to make sense based on the old rules but it made a ton of sense when you realized the market had been flooded full of money.
Robert: How much quantitative easing and money printing and the money had to go somewhere, the squish factor. When there's more money injected and you squeeze your hand around it, where is it going to come out? We don't know. It's going to come out somewhere.
Where it didn't go is into the hands of businesses and even into real estate investors hands to go do something with it. A lot of that money got stuck.
Russ: Yeah, the money that did end up in the real estate space went in through hedge funds who bought for all cash and didn't even use mortgages. You've had that … I'm not going to call it a distortion, but it was definitely a new factor that didn't exist in real estate 15 years ago.
Robert: Add that you have the knee jerk reaction of lenders and rightfully so of all the crazy loan products that they got stuck with in the downturn, and all the defaults, and all the foreclosures and all of that meant that the lending standards increased.
It became harder and harder and harder to get a basic consumer loan. Even if you had a good job and good credit. More hoops. More Federal regulations. More state regulations. Harder to get a loan even though you can say interest rates are low and it's an affordable time to leverage, not everybody could get a loan.
Challenges Force Ingenuity And Create Opportunities
Russ: Historically, the last time this happened was after the savings and loans collapse which is only the birth of creative real estate. If you really think back and you go back and you look at the history of real estate in modern history anyway, in terms of creative finance, a lot of that was birthed when we had those ridiculously high interest rates in the wake of the savings and loan crisis.
Robert: Of course, see, people figure it out. When there's a challenge it also creates an opportunity. When interest rates went to 18, 19, 16, pick a number, when interest rates were like that you got creative. You figured out a way to make it happen and there were all kinds of crazy fun interesting ways that the folks did that. A lot of that has continued on today in various formats.
Russ: That was really the birth of the non-agency lender, the brokerage channel about 30 years ago and it grew to where it was originating three quarters of the loans, the real estate loans in the country.
Robert: And if you have a tin foil hat, this is where you would put it on and say, and the entire meltdown was orchestrated to remove that channel, but we are not going to go there.
The Impact On The Mortgage Industry
Russ: Yeah, we definitely had some people in the mortgages who felt that way. I was in that channel, and I got wiped out as a result of it. So, I know exactly how that felt like, but, whether it happened on purpose or whether it happened by accident, at the end of the day, it happened.
The role of the government and government lending came back. Well, if you've been paying attention, you are seeing more non-agency money coming available, more private money coming in. More money has been printed. More money is looking to get into the mortgage space. So, coming back to rates.
Now you've got the agencies who are subsidized, right? That's why Fannie and Freddie keep losing money more often than not. Sometimes they make money but more often than not they lose money. They are a subsidized rate. They have access to money cheaper because the interest rate on a mortgage is based on risk.
When you are lending money, buying a mortgage bond, if I'm buying a mortgage bond issued by Fannie or Freddie, I had prior to the crash and implied the government guarantee but not an overt government guarantee. Today, I have an overt government guarantee.
Robert: I'm not sure that's any better.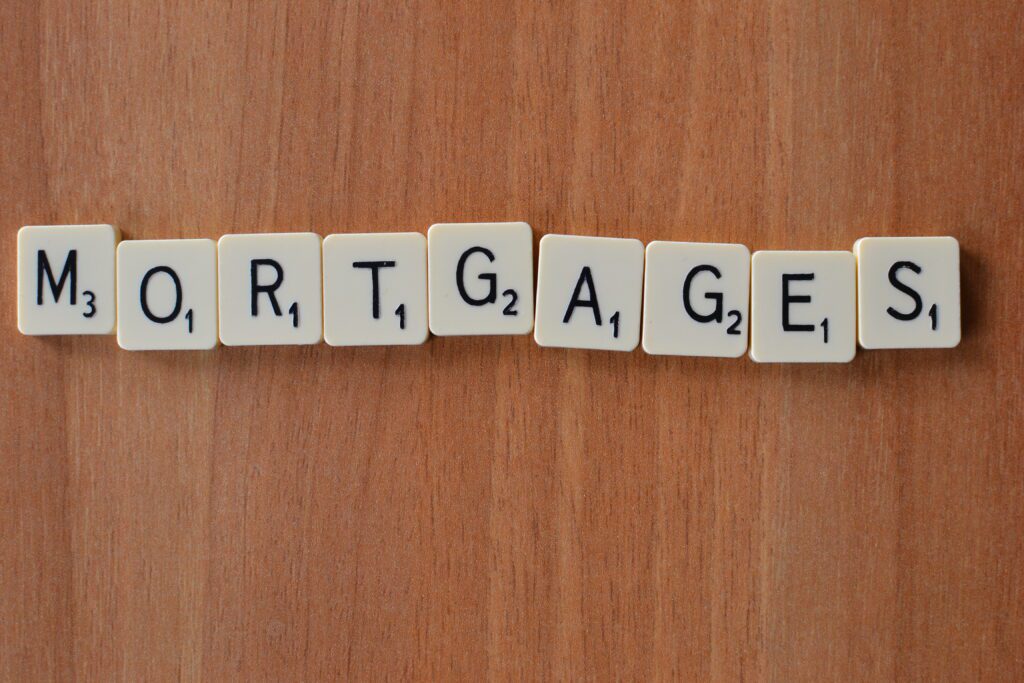 Russ: Which means it's less risky. Which means that I will accept the lower interest rates. When I don't have that overt guarantee, if I'm another provider of funds in the marketplace, I have a higher cost. But, I may be able to compensate for that with more efficient operations or whatever. So I go in and I try to compete, but I also may compete a little bit off to the fringe. We are seeing more of those non-agency players come back in and begin to compete.
Robert: By the way, on next week's program, you are going to meet one of those folks. You are going to learn a lot about these new loans that are available to real estate investors, including the fact that you can basically forget about getting Freddie and Fannie'd out today. There's a lot of new alternatives, excited to talk about that next week.
Russ: Yeah, a lot of people are motivated to see people be able to finance real estate. We've always made the argument that the powers that be, whoever they are, whether it's government, politicians, banks, private industry, the largest trade association in the country is the realtor organization.
You look at all of that, you say, "There are so much political and financial benefit to seeing real estate get propped up, even if it has a problem," like it did. It just had the biggest problem ever in 2009.
You see everybody rallying around and if you are willing to wade into the mess, you actually can make a lot of money. A lot of people made a lot of money coming out of 2009 and there are some of us that are sitting around looking, "We hope this is a bubble. We hope this thing pops. We hope that this quarter point interest rate increase actually pops it a little bit and some of the prices will come down," because the rents probably will not come down as far as the prices will.
If that happens and money remains cheap and we get to go in and purchase, we'll actually get a chance to scoop up some bargains. That's obviously what everybody is hoping for.
Robert: Before we are done today, we'll talk about some of the strategies that you might consider given what's happened.
Mortgage Interest Rates And What to Watch
Russ: Yeah, so in terms of the interest rates themselves, obviously mortgage interest rates are going to stay very low. If you really want to get some idea about where they are headed, I would pay attention to the 10 year Treasury bond.
That's really the epicenter of where risk pricing is in the debt market, at least as far as mortgages are concerned. If you can imagine the 10 year bond yield at the center of a bull's eye, then each concentric ring out is a little bit more risky. And you could make the argument that real estate is just slightly more risky than the government bond. So, there's going to be a little bit of a spread.
You can go further out all the way to another topic that's been quite a bit in the news lately – junk bonds that are way out in the outer rings, because these are basically poor credit corporations that are borrowing to fund maybe negative cash flow operations, like we were talking earlier about the oil companies.
And they're high risk, high rewarded investments. If you make that loan and you get it right meaning I buy that bond and loan that money company and they pull themselves out of the fire, they owe me a lot of money. I can do real well.
But, the flipside of that is they could completely default and then I get maybe pennies on the dollar if I'm lucky in a bankruptcy proceeding or whatever.
So, mortgages tend to be very near, and they are the beneficiary if you will of the flight to quality just like bonds are. As people get nervous about all the gyrations in the economy, they jump into treasury and the dollar which is why both the dollar has been strong and treasuries have been strong. That pushes yields down. When people are bidding up the treasury bonds, bidding up the price to buy them, the inverse of that is you are bidding down the yield.
I would say that if this quarter point raise creates uncertainty in the market, and clearly the stock market is not liking it. It liked it the first day, maybe that was plunge protection team trying to create a PR move, but since then, hasn't liked it so much.
If that trend continues and people will start looking for safety, you are going to see them move more and more into bonds. If that happens then you are going to see to see those 10 year yields begin to come down. That would be reflected in mortgage rates.
Personally, and I'm hardly a genius at this, but I've been watching these markets for a very, very long time, I really don't see mortgage interest rates running away.
Does that mean you should run around and use adjustable rates? I don't think so, only because the chances of them going up substantially versus the chances of them going down substantially, I think you have a greater chance of them going up substantially just because of where they are at.
They are so far near the bottom right now, why take a chance, right? Because if all of a sudden the credit market sees up or we get a big boom of inflation and we have to raise interest rates real high to cool it off or everybody runs out of bonds because bonds are losers in an inflationary environment. Everybody will be running into stocks and other places, money would be coming out of the bond market, then the bond prices will go down, bond yields will go up more, mortgage rates will go with them.
That's the way it works, again, these markets are managed, manipulated, whatever you want to call it. They don't always act the way they are supposed to act, at least in the short term, but if you watch them over the long term, usually the market behaves as you would expect it to do. But you have to just look at it over the longer term.
Robert: We are talking about how the Fed rate increase hike is going to affect us as real estate investors, more when we come back.
How The Fed Rate Increase Impacts Real Estate Markets And Tenants
Robert: We are talking about the recent hike of the interest rate, and it's really a range of interest rate that the Federal Reserve has come out after all these years of no change and said, "We're going to raise it, we are going to raise it, we are going to raise it." They finally did and there has been all kinds of market reaction to that.
Russ: Yeah. This really affects financial markets a lot more than it does at least directly real estate markets, but then again it affects the way banks and corporations behave which ultimately will affect real estate investors. Those are all things that we need to be concerned about.
Robert: One of the things is, as we look at real estate investors, I'm looking at any change in the marketplace, whether it is, like we talked about the price of oil, some of that is good, right? My tenants can now afford rent if gas cost them less.
At the same time, if my tenants have jobs in those industries, they could be at risk. Part of what you do is you look at which tenants are being affected the most by any change you hear about and are those tenants, if they are your tenants going to be able to pay. The durability of your rent is a thing to consider in any news event.
A Strong Dollar Making An Impact
Russ: Yes, you obviously need to stay focused on what's going on in your regional economy, your local economy because that's where you are living.
The only exception would be … We talked about farm land investing. If you are investing in farm land, it's maybe less important that you get the geography right except for the quality of the crop. But, what you are really interested is getting the commodity right and then it can be shipped anywhere in the world. Commodities in general right now have been suffering, and that has been a direct result of the strong dollar.
Think about this. If you have a local economy that is commodity dependent, we've been talking a lot about oil and gas. But, it isn't just oil and gas, it's any commodity. Minors our laying off right now. If you are in a mining community, coal, copper, zinc, if you are in lumber, there are commodities right now that are being hurt because commodities are priced in dollars and the dollar is getting stronger.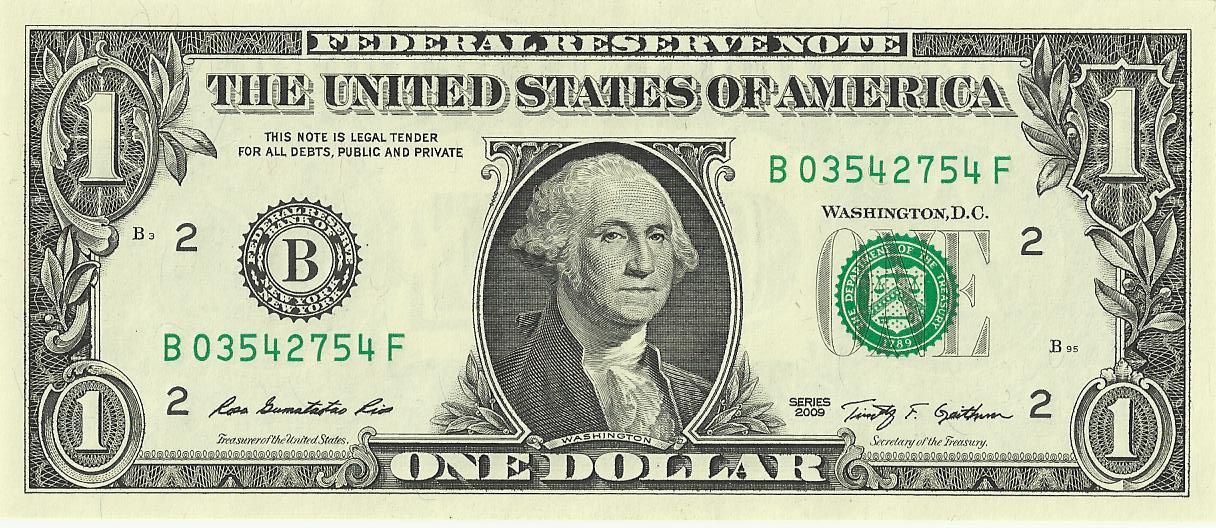 The dollar is getting stronger, not just because of the quarter point rise, but it's also getting stronger because when the Fed does this it actually creates difficulties in the emerging markets. This is where your head is going to explode.
Robert: Follow along here, it's not that difficult to grasp, but you are going to have to think a little bit.
Russ: I'm not going to profess to be an expert in foreign exchange and currency markets, but I've been paying a lot more attention to them lately because the last time that Janet Yellen did not raise the rate in September, she said it was because of what was going on in emerging markets.
The concern was that the dollar was getting too strong relative to emerging market currencies. When emerging market currency or any other country's currency goes down, it makes their exports less expensive for their foreign customers to buy.
It's like you lowering your prices and being more competitive on the open markets. Conversely when your currency gets strong, then it makes your product less competitive in the global market.
Robert: With a strong dollar right now, there are some good things about that, the challenge is exports of the US become expensive to other places.
Russ: Right. If your local economy is being largely driven by a company that does a lot of exporting, especially when it's doing exporting to a country like China who has been on a little bit of a decline, and on top of that, they have been devaluing their currency, the Yuan in relationship to the dollar, it means those dollar denominated exports from the United States trying to be sold into China or other countries are now more expensive which means it's harder for the US company to compete.
It's one of the reasons why a lot of the US companies who are selling abroad don't necessarily like a strong dollar policy. Now, the good news is that the dollar is able to buy the more labor, the dollar is able to buy more land or capital equipment or whatever in the markets there're in.
Robert: Quick aside, right now is an excellent time in certain foreign real estate market to be an investor in real estate. There are sales because of the exchange rate and we look to exploit when those things happen either way. So, again, a strong dollar isn't a bad thing necessarily it depends on which side of the equation you are on.
Russ: Coming back into an interest rate rise, creating a strong dollar, a stronger dollar and now a stronger dollar creating pressure on commodity prices downward which we are seeing. And again, we've talked a lot about oil but other places.
Australia and Canada are two countries that have been okay places to invest in, especially Australia over the years, but now they are suffering. They are suffering partly because the Chinese economy is down and Chinese economy has been the largest consumer of commodities in the world.
With that demand down, those sales are down. And on top of that, the dollar value of the sales is down because the commodity's prices have gone down in dollars.
Again, it kind of makes your head want to explode, but if you just spend time thinking through it, it is logical. And if you start to pay attention to it little by little, it will start to make more and more sense. Then you just have to keep following the path all the way back to wherever you are invested.
We have listeners all over the world. We have people listening to us in Canada, in Australia, in Hong Kong, in addition to in the United States and many other countries. A lot of you are on the other end of a strong dollar. You are on the end where it takes more and more of your local currency to purchase the dollars you need. In many countries, real estate sales are denominated in dollars, not the local currency for this very reason.
Robert: Good point.
Russ: Because it's more stable currency. Now when you go to buy, it's going to cost you a lot more of your local currency. So, as an American, we can come in using our dollars and purchase your assets and get more for our money, whereas the reverse is true. If you are there and you are trying to purchase real estate competing with Americans coming in with dollars using your local currency, you need more of it.
And so as you are thinking about all of this, especially if you are an international investor, you need to be thinking about the role of the dollar in your local economy and the relationship of your local currency to the dollar and how that could that affect both the price of the real estate but also the jobs that might support the people who are going to be using the real estate.
If you are in a resort community it can be good, because now you get strong dollars coming into the resort community and you are doing well.
If you are in a community where maybe it's local industry and they are trying … And their biggest customer is the United States and they are trying to sell, that could be okay, because they are going to do well.
If you are there and you are trying to sell something that's going to be denominated in dollars, now you are going to have a problem. So, talk to the people who you know who are in these different businesses and begin to understand what it looks like through their perspective.
I think one of the best things you and I are able to do Robert is we get to travel around a ton. We get to talk to a lot of different people who look at the problems and the challenges and the opportunities through different lenses. And then we can begin to take all those little pieces of the puzzle and put them together and get a broader perspective. In fact that's the Summit coming up at the end of February. We get a chance to do that.
We get probably 100, 120 investors from all over the world, they come in, we sit down we have these conversations like, "Okay, what's life for you like now that the dollar has gotten so strong. What's that doing for you in your local economy and how does the Fed …" Because everybody around the world is watching what the Fed is doing, it's not just the United States is fixated on it. It's everybody because it affects everybody.
The dollar is the global reserve currency. And even though it's diminishing in its role, it's still the big horse by far and away. Anything the Fed does affects the value of the dollar globally which affects every man, woman and child on planet earth that conducts business in any way, shape or form. It's very, very important for you to pay attention to it even though it's a little bit of a brain strain.
Join Us On The 14th Annual Summit At Sea
Robert: Well, what's great about being on the Summit this coming year is the fact that we'll be able to have those conversations with Mr. G. Edward Griffin who wrote, 'The Creature From Jekyll Island', a wonderful expose on the Federal Reserve. Great, great book, great, great man.
Robert Kiyosaki who certainly has his mind all over economics and just to hang out with that guy is brilliant. We are going to have an owner of a bank and a gold expert.
We've got lots of great people coming and of course we'll talk oil because oil is in the news. Oil is going to affect us in real estate in a lot of different ways.
Join us there's a few cabins left for the 14th Annual Investors Summit at Sea. Get all the details on our website at RealEstateGuysRadio.com under summit.
When we come back we'll talk more about things you can do in light of the new Federal Reserve move. You are tuned to The Real Estate Guys radio program. I'm your host Robert Helms.
Learn How To Raise Money For Bigger Deals At The Secrets Of Successful Syndication
Welcome back to The Real Estate Guys radio program, thanks for tuning in to the show. If you've ever thought about doing bigger deals by raising money from other investors, then you owe it to yourself to come out to The Secrets of Successful Syndication that happens January 29th and 30th in Phoenix, Arizona.
The amazing Ken McElroy will be there, Attorney Mauricio Rauld and a great, great cast of faculty, including a couple of new folks this time around. To get all the details at realestateguysradio.com under events.
More And More Renting Households
Talking today about how the Federal Reserve rate increase here is affecting real estate investors. I think the main thing to focus on is where is housing going, where is affordability going, where are tenants going?
The good news … We'll cover this in more deep down next week. I know we keep teasing next week's show but before we are done I'll tell you why I'm excited about the four at least guests we'll have next week, is that, there are more and more renter households.
More people today than in a long, long time are renting. They are choosing not to or they can't afford to own or they can't get loans. So there's more renters.
That bodes well for real estate investors. Interest rates continue in spite of this, uptick from the Federal Reserve continue to be great. Again, next week we'll learn about some loan programs that aren't dependent on your credit, which is fabulous. So, all in all, not a bad time to be in the real estate investing business.
Pick The Right Markets
Russ: No it's great. The key is just to make sure that you pick rock solid markets and diverse markets. The things we preach about here all the time.
You know you want to have those wide variety of the diverse drivers. You don't want to be in the one trick pony town where it's all about the one industry or the one company.
You need to make sure that you are diverse and then invest in the bread and butter properties. Invest in things that people will always need that aren't fads, that are affordable. Think about your macroeconomic considerations within the scope of maybe a state and it being job friendly, aggressive …
Robert: Or tax friendly.
Russ: And tax friendly. Those are things you've got to watch the big baby boomer demographic. You need to watch what the millennials are doing because they'll begin to give you some indication to what they are thinking and where they are moving.
Keep An Eye On Bond Markets And Stay Liquid
I think that it's important to pay attention to the credit markets right now because … Especially like … I don't know if you saw this Robert but a couple of big bond mutual funds basically blocked their investors from being able to liquidate. The idea of a mutual fund is, you are able to go in there and get your money out whenever you want. It's highly liquid.
Robert: Right, I can sell, I can buy into it, it's liquid.
Russ: We teach our syndicators, don't ever do this which is exactly what these bond funds do and that is they invest long but they have this mismatch maturities where they are giving you basically demand, like a demand deposit but they are making these long term investments.
Well, if they have too many people coming who want their money out they have to begin to sell these assets at whatever price they can get. The problem is when too many people get spooked. This is always the danger in paper markets, when you can move in and out.
Too many people get spooked, then everybody comes looking for their money and it's just like a run on the bank, the only difference is it's run on a bond fund.
This is what blew up the financial crisis in 2008. This has the potential to do it again. You definitely want to be watching that. Everybody is paying more attention to it now. You want to be paying attention to that. Use financial structures that you feel very comfortable with being stuck within the long haul.
Don't get penny wise and pound foolish. Don't think, "Oh, I can save an extra $100 a month if I use this super teaser rate deal," when the probability is rates are on their way up, not on their way down. I would be very, very careful about that. Some people will use these balloon payment loans where it's 30 year amoritized, so you get a low payment but it's all due in five.
Robert: Meaning that in five years you have to refinance it?
Russ: Yeah, you either have to refinance or sell and that's all predicated on the value still being in the property, meaning that you can still qualify, or there's lenders out there.
Back in the day when condo hotels were all the rage, a lot of these developers' projects were all predicated on your take out buyers, the people you are going to sell the finished inventory to having access to credit markets that would finance those purchases. When those loans went completely away, then there was no liquidity and these developments failed.
Things can change. They start in the credit markets.
Most real estate investors aren't trained and don't really pay attention to the credit markets. I think big picture lesson from 2008 that we've harped on for years now is savvy real estate investors got to pay attention to these credit markets.
When the big elephant in the room, the Federal Reserve comes in and finally after nearly 10 years actually begins to move the rate, you have got to perk up. You've got to pay attention, because the last time they did this was 2006. They went into an aggressive rate hiking cycle and it led directly to the crash. This time they came out with a much more metered or muted languaging.
Robert: But they did also talk about gradual increase over time, this has definitely set the stage for more small increases. If you just step back and look, that means it's probably an excellent time to make sure your financing is in place. Is it long term, if your strategy is long term? If you still have properties that you haven't re-fied, now is the time to take a look back.
You'll definitely want to pay attention to the next week's show because of that. Real estate and these markets move slowly, and overnight reaction is not the ultimate reaction. Your mission is to pay attention now more than ever before, you better be paying attention.
Russ: And really know your demographic. Know where their money comes from, not just that they have income or they've had a job for a couple of years, but what industry they are in, who their employers are, who the major employers are in the area?
They may not be the people you are renting to directly but you may be renting to people they do business with. They may be an engineer or a scientist or whatever that is a home owner, but they do business with the guy at the laundromat. They go the restaurant. They are getting their car done. They are doing business with the local merchants, and these people are the people that you are actually renting to.
Without these primary people in the marketplace, those jobs go away. Pay attention to that, because, again, the markets are fragile … My estimation anyway, I think the markets are fragile right now.
Even though things are booming, things that boom can dry up in an instant when people get spooked. The evidence that these big mutual funds had to shut down not one, not two but three of them. The first time I read about it, it was only the one. Then it was another one. Then it was another one. If that's a trend that continues, you could begin to see bond markets lock up.
When this happened in 2008, it all unraveled very, very quickly. If you've got credit lines out there that you are counting on for liquidity, I wouldn't do that. That would make sure I have some real cash on hand, so that if things tighten up you do have some liquidity that isn't a credit line.
Go Out And Make Some Equity Happen
Robert: One of the big differences between our show and a lot of real estate shows is we spend some heady time in the clouds talking about broader picture, economics.
To make up for that next week it's all about single family houses. We've got a bunch of great guests next week and a lot has changed in the single family marketplace, including financing. You are going to learn next week about some great alternative financing that real estate investors should be excited about.
Until then, it's the most wonderful time of the year, make sure you are given big hugs and high fives to the people that matter in your life, and let's all get excited for a new year which is coming before we know. Until next week, go out and make some equity happen.
---
Listen on YouTube
Want More?
The Real Estate Guys™ radio show and podcast provides real estate investing news, education, training and resources that help real estate investors succeed.
While American media is focused on the chances of a Thanksgiving weekend terrorist attack (not to make light of those concerns)…a group of international bureaucrats will be meeting to decide if the world will take a step closer to a Chinese yuan reserve currency.
On Monday November 30th, the International Monetary Fund (IMF) votes on whether the yuan (the currency of China, also known as the renminbi) gets into the Special Drawing Rights (SDR) basket.
Who cares?
China does.  They care a LOT.  And YOU should probably care too…even if you don't know it yet.
What is an SDR?
Special Drawing Rights (SDR) are the currency of the International Monetary Fund.
The SDR "basket" is a collection of "premium" currencies whose values collectively determine the value of the SDR using a special formula.
Confused already?  That's okay.  Just don't give up….
Remember all those real estate investors in 2005 that didn't pay attention to Wall Street…thinking what do stocks, bonds and derivatives have to do with Main Street real estate investing?
In 2008 we all found out.  Oops.
So here's a quick primer on the situation (for a better understanding, read Jim Rickards' books Currency Wars and Death of Money)…
In the U.S., when an individual bank runs low on cash, they can borrow from the central bank (the Federal Reserve).  All major countries have a similar system.
But where do central banks go when they need to borrow?
So here's where it gets a little complicated. But stick with us because we plan to show how it matters to you and your Main Street investing.
A little history…
What is the IMF?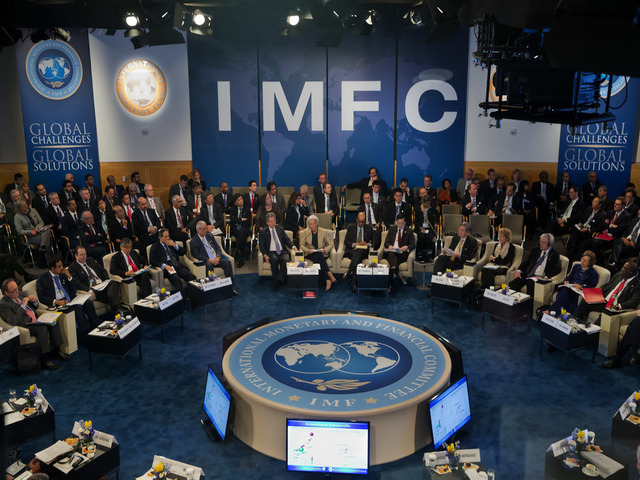 Prior to 1944, countries settled trade in gold.  So if you imported more than you exported, you owed someone a pile of shiny yellow metal.   Or at least a claim ticket for it.  Makes sense.
After two world wars, most of the world's gold and remaining production capacity was primarily in the United States.
After all, it's hard to export anything when all your production capacity and infrastructure was bombed to smithereens.  So almost by default (not that Americans weren't smart and didn't work hard) the U.S. had the world's dominant economy.
In 1944, at the Bretton Woods conference, a NEW financial order was set up…and the U.S. took over for Great Britain as the financial capital of the world.
Remember the golden rule?  "He who has the gold, makes the rules."
That's what happened in Bretton Woods.  The U.S. had the gold, so King Dollar was crowned.  For most folks reading this, it's the only system you've ever known.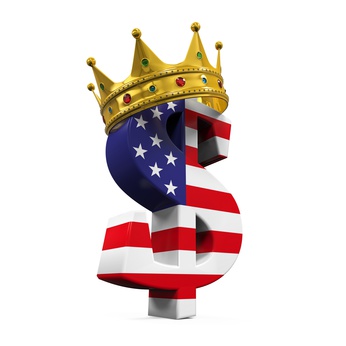 But that doesn't make it permanent.  In fact, history tells us that dominant economies, currencies, governments and systems eventually change.
Anyway, the idea of a central bank for the central banks also came out of Bretton Woods.  They called it the International Monetary Fund or IMF.
Five years later, it launched.  Keep in mind that these things take time.  It's easy to miss…or forget…that fundamental change is happening.
Basically, the IMF is the central bank to the central banks.
Twenty years later, in 1969, the idea of a special currency for the IMF came up.  They called it "Special Drawing Rights" or SDR.
Lame name, but lucky timing (probably just a coincidence…) because just two years later, in 1971, the U.S. defaulted on the Bretton Woods agreement with the "Nixon shock".
That's when President Richard Nixon shocked the world on national TV announcing he was closing the gold window "temporarily".  (Still closed today by the way…)
But don't take our word for it…watch Nixon make the announcement yourself:
The ORIGINAL Bretton Woods deal was that countries holding paper dollars could turn them into Uncle Sam and get real gold.  In essence, the dollar was as good as gold.
But when Nixon suddenly changed the deal (reminds us of the exchange between Darth Vader and Lando Calrissian in Star Wars – The Empire Strikes Back below), it meant all countries holding U.S. dollars formerly redeemable for U.S. gold now simply held green pieces of paper with pictures of dead U.S. leaders.
Now…to no surprise…no one wanted or trusted U.S. dollars.  So the dollar crashed.  Gold and inflation soared.  The U.S. economy and stock market tanked.  "Stagflation" became the term to describe a new strain of economic malaise.
Research it yourself.  There are many important lessons to be learned about how a major economic policy change ripples through economies.
And sometimes the UNTHINKABLE happens.
For example, in a vain attempt to contain the inflation unleashed by his default on the gold dollar, Nixon instituted a wage and price freeze: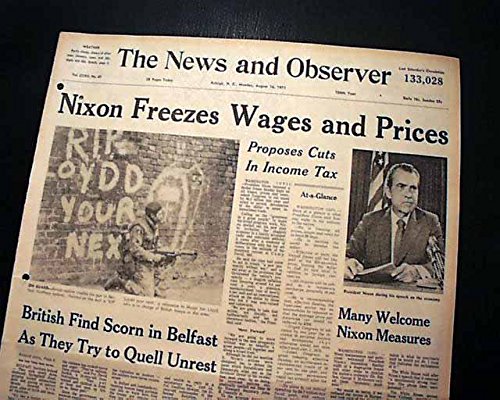 Who would think that in the Land of the Free, it would be a FEDERAL CRIME to give an employee a raise…or to raise the price of the merchandise in your OWN store?!?
But it happened.  In America.
The point is that defaulting on the Bretton Woods promise to redeem dollars for gold was a HUGE reset.
The gold dollar was dead.
BUT…the U.S. still had a strong balance sheet, a big army, huge manufacturing capacity…and a plan.
Shortly thereafter, the petro-dollar was born.
"Petro-dollar" just means that the U.S. dollar became the currency which worldwide oil transactions were settled in.  It created a huge and ever-present permanent new demand for U.S. dollars.
Now there's SO much more to say about that…but not today.
Again, we encourage you to study the history of the dollar, gold and oil.  Or come to a live event and buy us a beer or two or three…and we can talk about all this until the wee hours (that's what happens after a few beers…)
Back to our story…
So now we're in the petro-dollar era and the IMF is there with its SDRs and the SDR value is based on a "basket" of currencies it's indexed to.
The SDR basket is made up of all the "best" currencies…the U.S. dollar, the British pound, the Japanese yen, and the European Union's euro.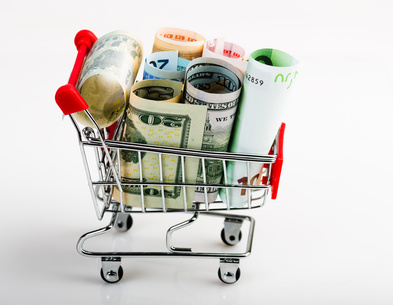 That's a pretty exclusive club considering there are 190+ countries out there.
But at the last vote in 2010 (these things only get looked at every 5 years), they got voted down.
Not dissuaded, China went to work.  We chronicle much of this in our special report on Real Asset Investing.
But this time, it seems China has a Plan B…in case the IMF slams the door again.
So while they're working to comply with IMF requirements, China's also taken steps to go independent if need be.
Does China want a yuan reserve currency?
We don't know.  If Beijing calls us with a heads up, we'll be sure to pass it along.
But how often can you trust anything ANY government says?  It's better to WATCH what they DO.
Right now, it seems to us that China looked at what the U.S. did to be top dog at Bretton Woods and are copying it as best they can.
It's a long list, but some notable items are:
Pay close attention to that last one.  We think this will be a BIG story in the not too distant future.
In 2015, China formed its own international bank (the AIIB – Asian Infrastructure Investment Bank) in spite of U.S. resistance…and wooed dozens of countries to join, including Uncle Sam's "pal", Great Britain.
It's kind of like, "If you can't join them, beat them."  Or at least show you're ready to beat them if necessary.
But no one wants to fight the U.S. toe to toe…including China.  Better to get voted in with a yuan reserve currency.
Of course, the U.S. has an effective veto with over 16% of the IMF voting rights (it takes 85% to pass).  So even if Uncle Sam's buddies don't back him again, he can still stop China from getting in the club.
But we think China's ready for that.  And we think Uncle Sam knows China's ready.  So we wouldn't be surprised if Uncle Sam cries…well, uncle.
But who knows?  We'll find out soon enough.
THEN…it will be interesting to see what happens next.
If China gets in, it's like adding a new stock to the S&P 500. It creates an immediate spike in demand for the new stock…and something gets dumped to make room.
Art Cashin, Director of Floor Operations at UBS and famed commenter on CNBC has been quoted saying…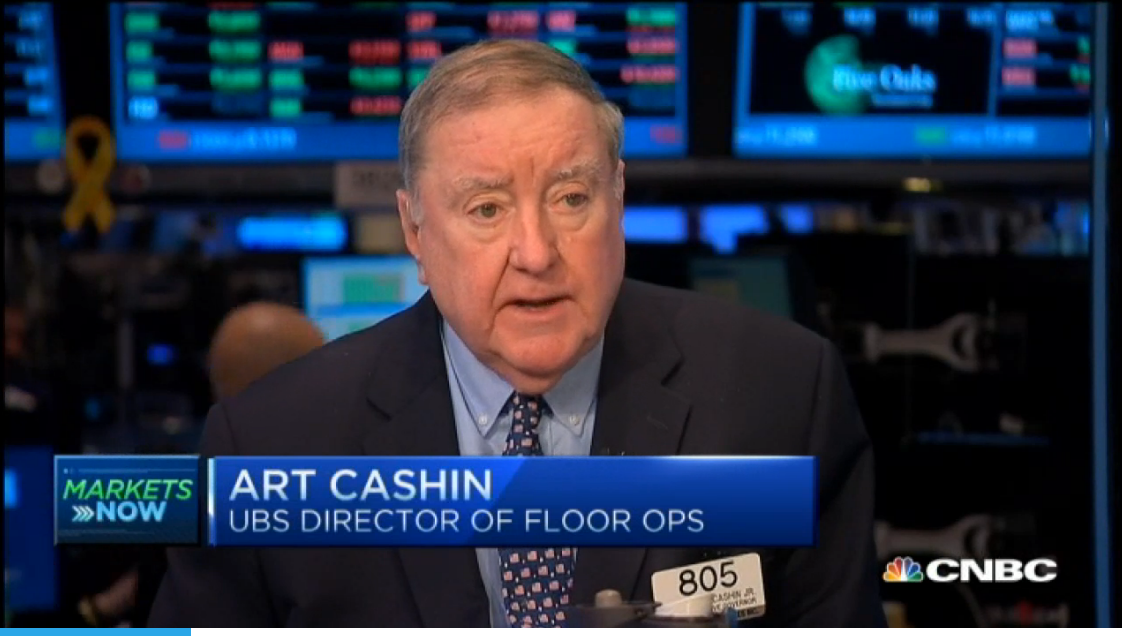 "If [SDR] approval were given, we could be looking at shifts in the trillions of dollars."
We're not that bright, but when a BIG shift happens we know to pay attention.
In that same article, Lombard Street Research's chief economist and head of research, Diana Choyleva was quoted…
"'If the yuan goes in the basket, then the likelihood is that the Chinese would prefer a gradual depreciation of their currency against the US dollar.'"
And if the yuan is NOT accepted?
Choyleva says…
"The Chinese leadership is not going to wait another five years…And they will not be so keen to be such a responsible global citizen….If the yuan is not accepted in the SDR, they will go for a one-off large devaluation and that would then be … a financial crisis, specifically, a real-economy crisis with the resulting impact on the …markets."
Another financial crisis doesn't sound like any fun.
It SEEMS like Uncle Sam and China are actually working closely together to gently ease a Chinese yuan reserve currency into the club.
But like raising kids, adolescents always think they're ready too soon…and parents always hold on too long.
China's clearly growing up.  And China's financial decisions affect Americans…even real estate investors on Main Street.
This headline is a case in point:
"…U.S. Steel blamed the temporary closure on tough market conditions 'including fluctuating oil prices, reduced rig counts and associated inventory overhang, depressed steel prices and unfairly traded imports.'"
"Earlier this year, U.S. Steel permanently shuttered a longtime plant outside of Birmingham, Alabama, laying off 1,100 workers. That closure came on the heels of a string of layoffs in Texas, Arkansas, and Indiana, among other states."
Those are all working class jobs in great rental property states.
Getting closer to home now?
The article continues…
"[China's] recent slowdown threatens to exacerbate problems for American steelmakers, as Chinese policymakers look to boost exports and more steel hits the global market."
The Chinese policies referred to include tweaking the relative strength of the yuan…because a cheaper yuan means cheaper goods into the U.S., which costs U.S. jobs.
And this is just ONE industry.  Think of ALL the other industries China is involved in…especially in any markets YOU are invested in.
So what's an investor to do if there is a Chinese yuan reserve currency?
Pay attention.
Watching two elephants dance isn't exciting.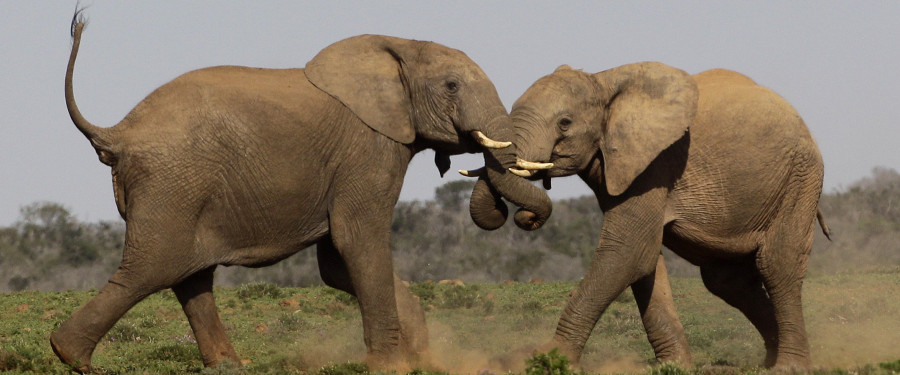 They aren't graceful and they move slowly.
But when you're locked in the same economy and those elephants can crush you, you're wise to stay alert.  And everyone knows we need more lerts. 😉
So REALLY get to know YOUR markets, demographics, ultimate income sources, and critical dependencies.
You want to see weakness or opportunity before others so you can move in or move out ahead of the crowd.
Remember, it takes time to tweak a real estate portfolio.  Of course, compared to the dancing elephants, you're a water bug.  But you still need to be looking and moving ahead
Focus on macro trends.
China's been working on getting into the SDR club more than a decade.  The dollar's recent strength is an aberration in a well-chronicled 100 year slide.
You'll lose sleep…and hair (we know)…trying to understand every tick in some chart.  Looking at the big picture smooths out a lot of  the noise.
Watch for game changers.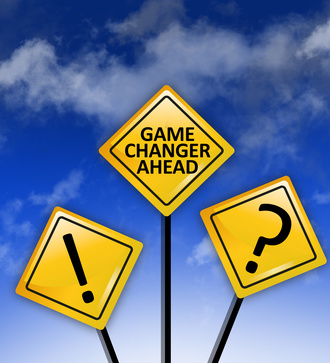 Bretton Woods in 1944 was a game changer.  A fundamental change to the global financial system.
The Nixon Shock in 1971 was a game changer. Another fundamental change to the global financial system.
China's ascension has been a slowly developing game changer.
It used to be Americans could just go about their business.  The rest of the world was too puny to really severely impact the mighty U.S. economy and dollar.
Now, when China gets a cold, so does Uncle Sam.  You can read it in the news everyday.
Is adding the Chinese yuan into the IMF SDR a game changer?
We don't know yet.  Could be.
Or maybe the Chinese will do a reverse Nixon shock. We're pretty sure THAT would be a game changer. (Think about it…)
Invest in things that are REAL and ESSENTIAL.
It's our recurring theme.  Housing, food, energy, commodities.  All have roots in real estate.  Sure, they can go boom and bust.  But they're ALWAYS needed.  Pets.com?  Not so much.
Use financial structures which can withstand economic pull backs.
The flirty girl at the frat party might get a lot of attention, but she's not the one you take home to Mama.
Bubbles and leverage create lots of sexy opportunities, but when the glitter rubs off, you want to be with markets, product types, demographics and teams which are in it for the long haul.
Credit lines, equity and buyers all can (and usually do) disappear when you need them the most.  They're fickle.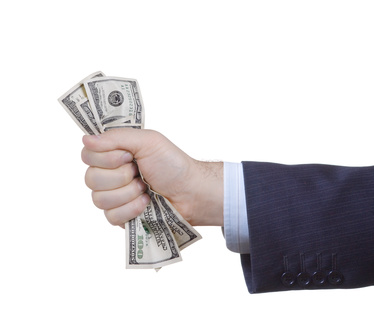 A little cash on hand can be your best friend in a downturn.  If you have your chips on the table and get a bad roll, you're out.  Donald Trump told us he learned it's ALWAYS good to have some cash available in the down times.
So don't envy the guy getting lucky with the hot deal when it's all sunshine.   Otherwise, you'll certainly be envying the guy with the stable portfolio when the clouds come.
Now if you've read this far, we're guessing you're SERIOUS about understanding these chaotic times.  We are too.
So if you REALLY want to jump start your learning…
We invite you to invest a week to sharpen your understanding of economics, investing and real asset portfolio strategies aboard our 14th annual Investor Summit at Sea.
One of our discussion topics will be The Future of Money and Banking…with Robert Kiyosaki, G. Edward Griffin and experts in economics, precious metals, crypto-currency and alternative banking.  Not to mention real estate, tax and estate planning, asset protection and more.  Your brain will hurt.  But you'll LOVE it.
>>> Click here now to learn more about the next Investor Summit at Sea.
Meanwhile, stand by….and we'll let you know whether there's a Chinese yuan reserve currency in your future.