The second decade of the last century are known as The Roaring Twenties.
Good times were fueled by abundant currency from the newly formed Federal Reserve … and the resulting debt and speculation which ran rampant.
As you may know, it ended badly.
The Great Depression ensued … an event which ruined lives, fundamentally changed the United States government, and took decades to recover from.
Today, we're on the threshold of the second decade of this century.
And once again, the United States is "enjoying" a Fed-fueled party of absurd debt and speculation.
Will it end badly this time?
Or will the lessons learned from the 1929 and 2008 debacles provide the necessary wisdom to ride the free money wave without an epic wipe out?
No one knows.
But as we say often, better to be prepared for a crisis and not have one … than to have a crisis and not be prepared.
Last time,  we discussed some of the gauges we're watching on the financial system dashboard such as gold, oil, debt, the Fed's balance sheet, bonds, and interest rates.
But of course, we can't control any of these things.
That's why we think it's very important to control those things you CAN control … so you're better positioned to navigate the things you can't.
Fortunately, real estate is an investment vehicle which is MUCH easier to control than the paper assets trading in the Wall Street casinos.
And if history repeats itself, as Main Street investors who are riding the Wall Street roller coasters get spooked … many will come "home" to the Merry-Go-Round of real estate.
For those of us already there, this migration of money creates both opportunities and problems.
Like any investment, when lots of new money floods in, it lifts asset prices.
While this generates equity, unless you sell or cash-out refinance, your wealth is only on paper. And equity is fickle. Cash flow is resilient wealth.
Meanwhile, when prices rise higher than incomes, finding real deals that cash flow is much harder. We're already seeing it happen.
The key is to move up to product types and price points where small, inexperienced investors can't play.
Of course, this takes more money and credit than many individual investors have. That's a problem, but also an opportunity.
Another strategy is to move to more affordable, but growing markets.
This also takes an investment of time and money into research, exploration, due diligence, and long-distance relationship building … unless you happen to live in such a market.
So once again, this is better done at scale … because the time and expense of long-distance investing is hard to amortize into one or two small deals.
Bigger is better.
It's for these reasons, and many more, we're huge fans of syndication. 
Syndication allows both active and passive real estate investors to leverage each other to access opportunities and scale neither could achieve on their own.
But whether you decide syndication is a viable strategy for you …
… to take more control going into what history may dub "The Tumultuous Twenties" …
… it's important to have a game plan for developing both yourself and your portfolio.
So here's a simple process to take control of your investing life, business and portfolio heading into a new decade …
Step 1: Cultivate positive energy
It takes a lot of energy to change direction and compress time frames.
Building real wealth with control requires learning new things, taking on new responsibilities, and building better relationships.
So it's important to put good things into your mind and body …
… be diligent to put yourself in positive environments and relationships, while limiting exposure to negative ones …
… and stay intentional about focusing your thoughts and feelings.
That's because what you think, how you feel, and what you believe all affect your decisions and actions. And what you do directly impacts the results you produce.
Improving results starts with a healthy body, mind, and spirit. More positive energy allows you to pack more productivity into every minute of the day.
Step 2: Establish productive structure
This also takes effort. That's why we start with cultivating energy. But being effective isn't just about expending energy.
There's a big difference between an explosion and propulsion.
Structure helps focus your energy to propel you to and through your goals.
Structure starts with getting control of your schedule. Time is your most precious resource … and you can't make more of it.
But structure also includes your spaces … your home, office … even your vehicles and devices. They should be organized to keep you focused and efficient at your chosen tasks.
Yes, you can and should delegate to get more done faster.
But even if delegation is your only work (it's not … learning, monitoring and leading your team, making decisions … those stay on your plate) …
… you'll need spaces conducive to focus, with access to resources and information, so you can organize and delegate effectively.
Then there's legal, financial, accounting, and reporting structures.
Once again, all these take time and energy to get together. So start by cultivating energy and taking control of your schedule.
Step 3: Set clear, compelling goals with supporting strategies and tactics.
You might think this comes first, and perhaps it does.
However, you can cultivate energy and establish fundamental structure as a universal foundation for just about any goals.
But whenever you choose to do your goal setting, it's important to establish a very clear and compelling mission, vision, set of values, and specific goals for yourself, your team, and your portfolio.
This clarity will help you more quickly decide what and who should be in your life and plans … and what and who shouldn't.
When you have clarity of vision, strategy and tactics become evident.
Step 4: Act relentlessly
We think it's important to "keep your shoulder to the boulder" … otherwise it rolls you back down the hill that you're working so hard to climb.
Fortunately, as you use your newfound energy and structure to act relentlessly towards your goals, you'll eventually enjoy the momentum of good habits.
Lastly, be aware that this is a circular process … not a linear one.
You'll keep doing it over and over and over. That's why having an annual goal setting retreat is an important time commitment on your calendar.
We don't know if the 2020s will be terrible or terrific at the macro level.
But history says those at the micro level who prosper in good times and bad are those who are aware, prepared, decisive, and able to execute as challenges and opportunities unfold.
Those are all things each of us can control.
In case you haven't noticed, there's a LOT going on in the world as we sail into a brand new investing decade …
In addition to wars and rumors of wars, a growing number of notable people are publicly expressing concerns …
… not just about the economy and financial markets, but the system itself.
Perhaps the most notable is Ray Dalio of Bridgewater Associates, the largest hedge fund in the world.
In a recent article, Dalio warns …
"The World has Gone Mad and the System is Broken"
Dalio's essential thesis is the system of free money has created a series of negative trends that will eventually converge into a fundamental and epic re-set.
"This set of circumstances is unsustainable and certainly can no longer be pushed as it has been pushed since 2008. That is why I believe that the world is approaching a big paradigm shift."
Of course, just because he's successful doesn't mean he's right. But Dalio is certainly well-qualified to have an opinion worth paying attention to.
But as we've learned from studying smart people, understanding what they're saying takes some time and effort.
We think it's worth it. Because any "big paradigm shift" involving the financial system affects EVERYONE … including lowly Main Street real estate investors.
If you're new to this discussion, consider making a modest investment of time and money to watch our Future of Money and Wealth presentation, "The Dollar Under Attack". It's helped a lot of real estate investors see a bigger picture.
It's important to understand the difference between the "economy" (activity) and the "system" (the structure supporting the activity … including currency, banks, credit, and bond markets).
Remember, the economy was humming along leading into 2008 … booming, in fact. But the system was faulty under the hood, and ultimately broke down.
Just like a car, the economy can go faster or slower … but only while it's mechanically sound.
If the vehicle's systems fail, then the car is incapable of speed … and may not even run at all.
Then, when the car breaks down, your skill as a driver is meaningless, except perhaps for avoiding catastrophe when it happens.
In all cases, you end up on the side of the road going nowhere.
The same is true with the financial system and your skill as an investor. If the financial system fails, it can sideline a lot of people … including you.
Of course, the financial system, like a car, has gauges … indicators of performance, health, or impending failure.
But not all gauges are easily seen. And reading them requires education.
That's why we hang out with smart people like Chris Martenson, Peter Schiff, Brien Lundin. G. Edward Griffin, and Robert Kiyosaki.
Even better, each of these guys are connected to lots of other smart people like Danielle DiMartino Booth, Mike Maloney, Grant Williams … and many more.
You may not yet be familiar with some of these names. Except for Kiyosaki, none of them are serious real estate investors … and that's GOOD.
As we learned (the hard way) in 2008, when you live in an echo chamber of people who all hope … even need … the economy and financial system to be functional …
… there's a tendency to ignore or discount even the most obvious problems.
As Upton Sinclair said …
"It is difficult to get a man to understand something when his salary depends on his not understanding it."
There were warning signs leading up to 2008. Peter Schiff and Robert Kiyosaki both saw them and publicly warned people. Very few listened.
Unsurprisingly, both Schiff and Kiyosaki stopped getting invited on to mainstream financial shows. Wall Street's not likely to advertise on programs outing a failing system.
And people making millions in the mortgage business weren't interested in hearing how the mortgage markets were about to implode. Ditto for real estate, stocks, and bonds.
However, smart investors are wise to look beyond their own normalcy bias and the filtered news which is produced by people whose livelihood depends on a rosy narrative.
Risks are ever-present … and the worst are those you don't see coming.
But before you go full fetal freak out, we're NOT saying the end of the world is nigh. After all …
"A bend in the road isn't the end of the road … unless you fail to make the turn."
Helen Keller
But if Dalio and others are correct, then there's more than a reasonable probability of substantial changes to the financial environment we're all operating in … then it's worth preparing for.
After all, it's better to be prepared and not have a crisis, then have a crisis and not be prepared.
Remember … ignoring risk isn't optimism, it's foolishness.
Legendary real estate investor Sam Zell says one of his greatest assets is the ability to see risk and move forward. You can't navigate a hazard you don't see.
So what are some things our smart friends are watching heading into 2020?
Gold, oil, debt, the Fed's balance sheet, bonds, and interest rates.
These are like the dashboard gauges for the health of the financial system.
Right now, at least three are blinking red … gold, debt and the Fed's balance sheet.
It's also important to note that those three are also leading indicators for bonds and interest rates.
That's because if the world loses faith in the dollar, they won't buy U.S. debt, which is growing at a staggering rate.
In spite of all their bickering, Congress and the White House manage to agree to big time spending.
And if the world loses its appetite for U.S. debt, then either interest rates rise (something which directly affects nearly all real estate investors) …
… or the Fed needs to buy up the new debt with freshly printed money. This is called "monetizing the debt" … and would show up on the Fed's balance sheet.
Some say this "monetization" could lead to hyper-inflation. Others think it means the U.S. could go into decades-long stagnation like Japan.
Maybe.
The difference is Japan doesn't issue the world's reserve currency and enjoys a friendly relationship with the country that does (the United States).
So we'd say the United States situation isn't exactly the same as Japan. But what do we know? We're just two dudes with microphones.
Maybe there are clues in the news …
The world's super-rich are hoarding physical gold
Yahoo Finance, 12/10/19
Hmmmm … it seems the "fear" trade … those looking to park wealth someplace "safe" are choosing gold … in addition to, or instead of U.S. Treasuries.
If instead of Treasuries, you'd expect interest rates to rise as bond prices fall due to less bidding.
But while there's currently only a little upward pressure on rates, it's not much … so someone must be buying them. Chris Martenson says it's the Fed.
In other words, the Fed might be starting to monetize the debt.
So it's notable the "super-rich" are following the lead of the world's central banks in acquiring gold. No surprise, as of this writing, that gold is trading at a 7-year high.
In other words, if Chris Martenson is right, everyone (except the Fed) would rather own gold than U.S. debt denominated in U.S. dollars.
But we know Uncle Sam can't default. The US can print an unlimited number of dollars. So no one is avoiding Treasuries because they don't think they'll get paid back.
The concern must be the value of what they'll get paid back with … the dollar.
Think about your paradigm of wealth. Do you denominate wealth in U.S. dollars? Are you ready for a "big paradigm shift"?
Buckle up.
The new decade should be an exciting ride … scary and dangerous for those not strapped in with the right education, information, portfolio structure, and tribe.
Education, preparation, and tribe have never been more important. If you're not seriously investing in those things, perhaps now is the time to start.
Meanwhile, we're bullish on Main Street.
We think real people who do real work and own real assets will fare much better than those counting on paper promises from Wall Street, bankers, politicians, and pensions.
If you're a fan of real estate and other real assets, you're already on the right track. Now it's time to take it to the next level.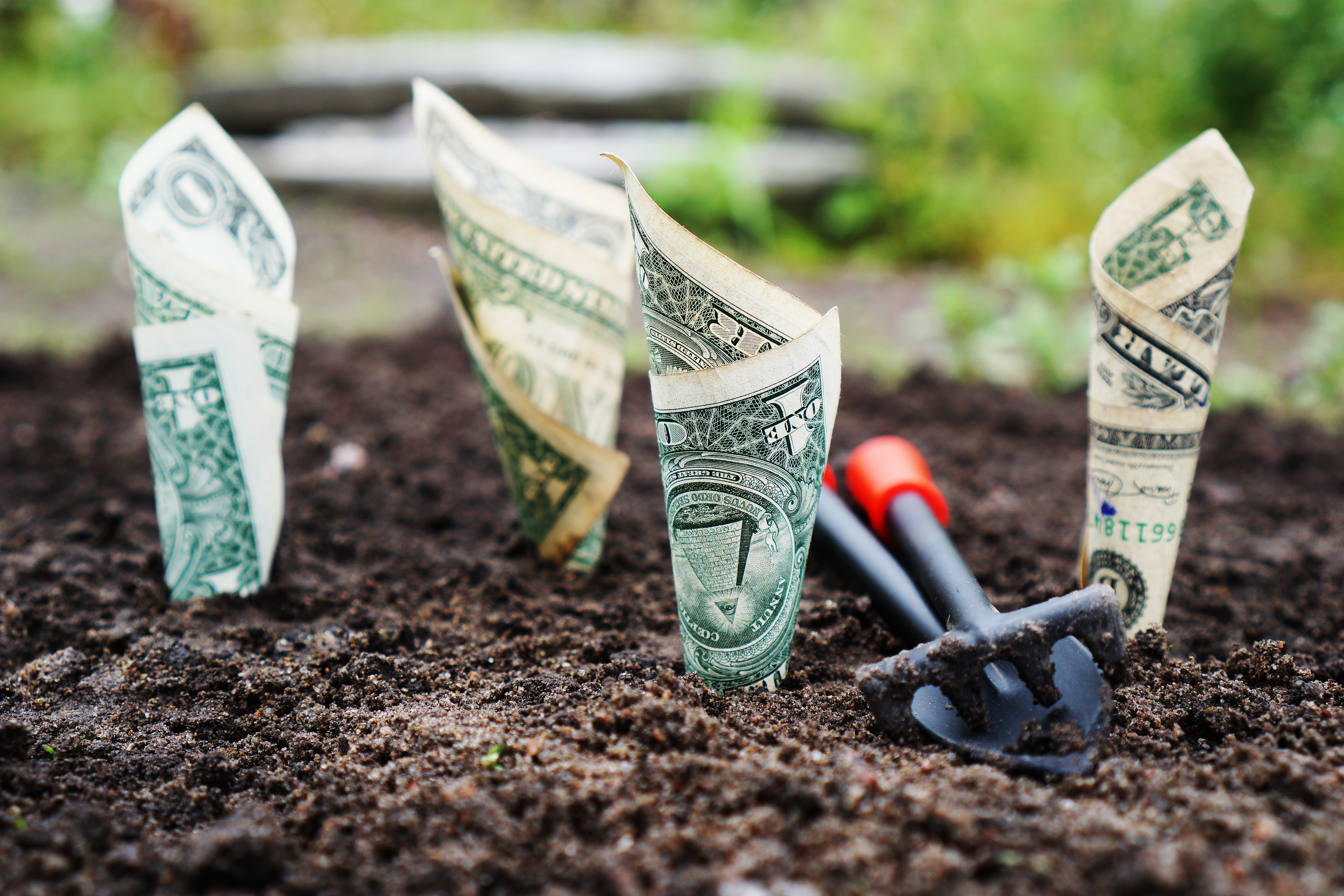 We're sitting down at the Rich Dad radio studio with our long-time friend and the Rich Dad himself … Robert Kiyosaki!
As the world's best-selling personal finance author … Robert is sharing his thoughts on the important differences between public and private investments. 
Robert calls these differences "the three kinds of money." 
We'll also revisit the enduring message of Robert's record-setting book, "Rich Dad, Poor Dad," … and talk about the dangers and opportunities facing investors today. 
In this episode of The Real Estate Guys™ show, hear from:
Your idea-rich host,

Robert Helms

His humor-rich co-host,

Russell Gray

"Rich Dad, Poor Dad" best-selling author,

Robert Kiyosaki
---
Listen
---
Subscribe
Broadcasting since 1997 with over 300 episodes on iTunes!
---
Review
When you give us a positive review on iTunes you help us continue to bring you high caliber guests and attract new listeners. It's easy and takes just a minute! (Don't know how? Follow these instructions).
Thanks!
---
Public investment vs. private investment
This week we're going to talk about the difference between public and private investments … and who better to share ideas than Robert Kiyosaki. 
Robert has been on our show more than any other guest … and for good reason! He is the best-selling personal finance author in the world. 
We're at an interesting point in the real estate business … but also in the economy. 
One of the themes that we've been talking about is the idea of private versus public and investing your money in a place that you understand … and that you're educated about. 
Robert says the first step to understanding public versus private is to understand the shadow banking system. 
"The shadow banking system is what brought down the subprime market. It wasn't real estate that brought down the market," Robert says. 
What the shadow banking system did was inject the veins of the world economy with the most toxic asset classes. Robert says that the way they get you is via public stock market. 
But the beauty of being a real estate guy, Robert says, is that you are actually an untraceable part of the shadow market … but you can also function as a private entity. 
"I realized that the reason I make so much more money is I'm private. I'm not in the stock market," Robert says. 
If you buy a house and it's a rental house, that's not a public transaction … it's a private transaction. 
With all the uncontrollable factors of the public sector … shenanigans, as Robert likes to say … becoming a private investor is a great option. But it's not without risk, and it's not without trouble. 
The pros of being public is that you can get in and out quickly. It's easy to change your course. It's not the same if you have bought an entire apartment complex. 
If you are going to be private … your number one priority is your financial education. 
Cash flow and education
The biggest place where people get stuck is that they don't understand the fundamental premise of what wealth is. 
It's cash flow. 
When you start betting on the asset price … whether it's the price of the house or the price of the stock or with negative interest rates … you're not investing for cash flow yield. 
Instead, you're investing hoping that somebody will come along and pay more for that same bond than you paid for it. It's all gambling … and they want you in their casinos. 
If you invest in things that are real and are producing fundamental profits … you have staying power. You have resilient wealth. 
Part of being a real estate investor is getting in touch with your inner investor. We call it a personal investment philosophy … figuring out what you want real estate to do for you. 
And then you get educated. 
You could look at the fact that real estate isn't liquid as a negative … but it's also a positive. 
Since the market moves slowly, you don't have to jump on a deal this minute or it's gone. 
Instead, you get educated. You study markets. You study properties. You study how the rent works … and then you can grow wealthy over time. It doesn't have to be an overnight success. 
Three types of money
Robert says that he believes there are three types of money today. 
The first is God's money … gold and silver. It will be here long after we are gone. 
Then, there's government money … flat currency … fake money. The only reason fake money exists is for paying taxes. 
The third type of money is people's money … things like Bitcoin and other cyber money. 
Keeping these three types of money in mind can help you develop your investment philosophy as you move forward. 
Robert often says that only lazy people invest their own money … which is why we are big fans of syndication. 
Syndication is a great way to get private. You can invest or create investments that aren't public investments. 
Whatever you do … whatever your personal investment philosophy … get educated, get private, and get out and make some equity happen. 
Hear more from Robert Kyosaki by listening in to our full episode!
More From The Real Estate Guys™…
The Real Estate Guys™ radio show and podcast provides real estate investing news, education, training, and resources to help real estate investors succeed.
---
Love the show?  Tell the world!  When you promote the show, you help us attract more great guests for 

your

 listening pleasure!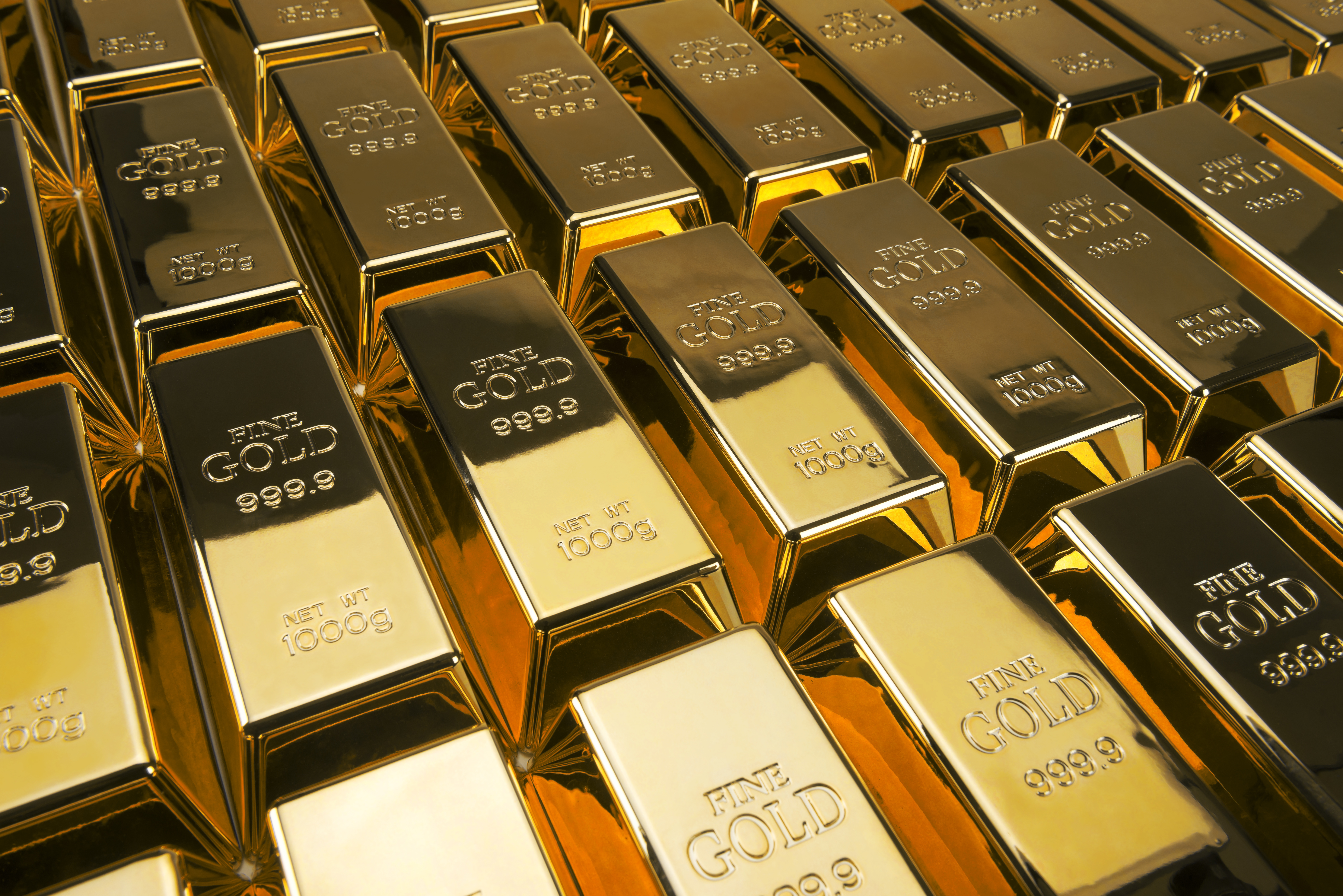 We're coming at you with interviews recorded live at the 2019 New Orleans Investment Conference!
We're sitting down with a remarkable lineup of economic and investment experts … from precious metals to the Fed and beyond!
Listen in for valuable perspectives into the economy, the job market, interest rates … and more!
As always, we offer information … not advice. Always run your ideas by a qualified professional. We're here to provide commentary, education, training, and resources to help investors like YOU find success. 
In this episode of The Real Estate Guys™ show, hear from:
Your invested host,

Robert Helms

Money manager,

Peter Schiff 

Former Fed official,

Danielle DiMartino-Booth

Billionaire and CEO of Sprott US Holdings Inc.,

Rick Rule

Renowned economist,

Mark Skousen

Gold expert,

Brien Lundin
---
Listen
---
Subscribe
Broadcasting since 1997 with over 300 episodes on iTunes!
---
Review
When you give us a positive review on iTunes you help us continue to bring you high caliber guests and attract new listeners. It's easy and takes just a minute! (Don't know how? Follow these instructions).
Thanks!
---
What's going on with gold
As much as we love real estate, we also keep our eyes on other economic metrics. 
For this episode, we're in New Orleans at the 45th annual New Orleans Investment Conference … and we have a lot of great guests for you. 
We're talking gold mining, the Fed, the economy … and more!
Russ was unable to make it to the event this year … but money manager Peter Schiff is filling in. 
"This conference started in the '70s. Because of inflation, people started buying gold. The same thing is happening today, so this conference never goes out of style," Peter says. 
At its root, this really is a gold conference. So, let's start with gold. 
People don't really appreciate the fact that gold has been going up. In the last two decades, gold has increased in value five times over. 
That's a greater increase than the Dow or the S and P. 
Central banks are creating inflation and printing a lot of money. They are basically saying that they don't want savers to have a positive return. They want you to lose money on your savings. 
So, what are you going to do? 
For many people, gold is the answer. They hold gold instead of placing money in a traditional savings environment. 
This conference is unique because we have gold buyers but also gold producers in the audience. 
"I think there's an incredible investment opportunity in gold mining stocks, because this whole sector has been overlooked by Wall Street," Peter says. 
When the price of gold catches up to where it should be, there's going to be many mines that come into production and are much more profitable. 
But investing in gold in this way does come with risk. Peter recommends working with an expert who understands this specialized business to ensure you put money behind the right mining company. 
The merits of mining
Rick Rule is a billionaire CEO … but his expertise is in mining. 
Many people think of gold and silver and think of small coins … but there is a lot that happens before mined gold becomes that coin. 
You have to permit and finance the construction of a mine. You have to operate a mine and … when the gold is gone … you have to responsibly close the mine. 
"There's a lot more losers than winners in this business," Rick says. "Mineral exploration is really technology, so it's a similar situation to high tech venture capital. Most ventures fail."
The point, according to Rick, is don't try to beat the market too much by taking many risks. 
Instead, participate in the market, and buy into the best companies to avoid making mistakes. 
Rick says that the best way to begin is by owning some physical gold. Then, invest in a company that has growing reserves and revenues rather than companies that are cannibalizing their existing asset base. 
The state of the Federal Reserve
Danielle DiMartino Booth is still "fed up" … she worked at the Fed and then wrote a book about how it is bad for America. 
Needless to say … she offers a unique perspective. 
"I was able to be there at the advent of taking interest rates to the zero bound, of venturing into this grand experiment of blowing up the Fed's balance sheet," Danielle says. 
All along the way, Danielle says, there were assurances that this move would be temporary and reduce the size of the balance sheet … but we now know it's neither of those things. 
In addition to quantitative tightening, currency in circulation around the world has been going up, and that pulls an additional amount of reserves out of the financial system. 
Danielle says that foreign central banks had been parking a lot of money at the Fed, because they have negative interest rates at home … doubling the effect of pulling reserves out of the system. 
The treasury had depleted its checking account … so they had to rebuild the balance. Now we're running trillion dollar deficits. 
And in a matter of weeks, the Fed has ramped up its own liquidity injection … something Danielle says we would have thought of as unheard of a year ago. 
So, it's going to be interesting to watch how things play out. 
Diversification in a bull market
Mark Skousen is a renowned economist and the longest standing speaker at the New Orleans Investment Conference. 
Mark is always in touch with the market cycle … and he has some observations of the current economy. 
"This is the longest-running bull market in our history, and this is the most disrespected stock bull market in history," Mark says. 
Mark also reminds us that diversification is key … and that different assets can perform very differently under the same economic conditions. 
"You have to take what the market gives you. So, you want to be positioned to see a turnaround coming, one way or another, and weather it," Mark says. 
Protecting your money 
Brien Lundin knows gold … and this conference is his showcase for what resources like precious metals can do for a portfolio. 
"Right now, we are in a confirmed gold and silver bull market. Everything is pointing toward much higher prices," Brien says. 
Big trends in the economy and geopolitics are pushing for much higher gold prices. Gold and silver are the primary ways that Brien feels people can protect themselves from monetary depreciation. 
"I would urge people to just learn about other investment classes. Ask the tough questions, and find the best way to protect your money," Brien says. 
To hear more from our interviews at the New Orleans Investment Conference … listen in to our full episode!
More From The Real Estate Guys™…
The Real Estate Guys™ radio show and podcast provides real estate investing news, education, training, and resources to help real estate investors succeed.
---
Love the show?  Tell the world!  When you promote the show, you help us attract more great guests for 

your

 listening pleasure!
The mother of all private equity firms just issued a warning …
Blackstone Group Warns of the Mother of All Bubbles
Investopedia via Yahoo Finance – 11/11/19
According to the article, Blackstone's "… biggest concern is negative yields on sovereign debt worth $13 trillion …".
Remember, the 2008 financial crisis was detonated in bond markets … and the bomb landed hard on Main Street real estate.
So yes, this is something Main Street real estate investors probably want to pay attention to.
In fact, the article says Blackstone "… sees a troubling parallel with the 2008 financial crisis …"
Keep in mind, Blackstone manages over $550 billion (with a B) … which includes over $150 billion of real estate equity in a portfolio of properties worth over $320 billion.
So Blackstone has both the means and the motivation to study these things intensely … and they think about real estate too.
Of course, this doesn't mean they're right. But they're certainly qualified to have an opinion worthy of consideration. And right now, Blackstone is worried.
And they're not alone …
More than half of the world's richest investors see a big market drop in 2020, says UBS survey
CNBC – 11/12/19
"Fifty-five percent of more than 3,400 high net worth investors surveyed by UBS expect a significant drop in the markets at some point in 2020.
"… the super-rich have increased their cash holdings to 25% of their average assets …."
Of course, they're talking to paper asset investors, but the sentiment applies to the overall investment climate, which also affects real estate.
Also, by "super-rich", they're talking about investors with at least $1 million investable. So while that's nothing to sneeze at, it's also not the private jet club either.
So from behemoth Blackstone Group to main street millionaires, serious investors are worried right now.
Should YOU be worried too?
Probably. But it's not what you think …
In fact, according to this article, Blackstone's CEO Stephen Schwarzman believes worrying is fun …
"In his new memoir What it Takes, the private-equity titan advises readers that worrying 'is playful, engaging work that requires you never switch it off.'
This approach helped him to protect Blackstone Group investors from the worst of the subprime real estate crisis …"
There are some really GREAT lessons here …
Worrying is something to be embraced, not avoided.
Many people believe investing and wealth will create a worry-free life. Our experience and observation says this is completely untrue.
In fact, to adapt Ben Parker's famous exhortation to his coming of age nephew Peter Parker in the first Tobey Maguire Spider-Man film …
"With great wealth, comes great responsibility."
Worrying is the flip side of responsibility. They go hand and hand. If want wealth, you need to learn to live with worry.
Worrying isn't about being negative or pessimistic.
In Jim Collins's classic book, Good to Great, he says great businesses (investing is a business) always "confront the brutal facts".
That's because you can't solve a problem you don't see.
But missing problems isn't merely a case of oversight or ignorance. Sometimes, it's bias or denial.
In fact, one of the most dangerous things in investing is "normalcy bias".
This is a mindset which prevents an investor from acknowledging an imminent or impending danger and taking evasive action.
Mega-billionaire real estate investor Sam Zell says one of his secrets to success is his ability to see the downside and still move forward.
Threats often aren't singular or congruent … they're discordant.
According to this article …
"CEO Steve Schwarzman of Blackstone searches for 'discordant notes', or trends in the economy and the markets that appear to be separate and isolated, but which can combine with devastating results."
This is the very concept of complexity theory that Jim Rickards explains in his multi-book series from Currency Wars to Aftermath.
The point is that major wealth-threatening events seldom occur in isolation or without a trigger and chain reaction that is often not obvious.
It's why we think it's important to pay attention to people and events outside the real estate world.
The more you see the big picture and inter-connectedness of markets, geo-politics, and financial systems, the more likely you are to see a threat developing while there's time to get in position to avoid loss or capture opportunity.
Cash is king in a crisis.
This might seem obvious, but there's more to it than meets the eye. After all, cash isn't king in Venezuela … because their cash is trash.
Americans don't think of cash apart from the dollar. And their normalcy bias says they don't need to.
It's true the dollar is king of the currencies … for now.
Yet as we explained in our Future of Money and Wealth presentation, the dollar has been under attack for some time.
But even as high-net worth investors, the most notable of which is Warren Buffet, build up their cash holdings, it's a good time to consider not just the why of cash … but the HOW.
The WHY of cash is probably obvious …
When asset bubbles deflate, it takes cash to go bargain hunting.
It's no fun to be in a market full of quality assets at rock bottom prices … and have no purchasing power.
But the HOW of cash is a MUCH more important discussion … and too big for the tail end of this muse. Perhaps we'll take it up in a future writing or radio show.
For now, here are something to consider when it comes to cash …
Cash is about liquidity. It's having something readily available and universally accepted in exchange for any asset, product or service.
So, "cash" may or may not be your local currency.
Even it is, perhaps it's wise to have a variety of currencies on hand … depending on where you are and where you'd like to buy bargain assets.
It should be obvious, but cash is not credit.
So, if you're counting on your 800 FICO, your HELOC, and your American Express Black Card for liquidity, you might want to think again.
Broken credit markets are often the cause of a crisis, so you can't count on credit when prices collapse. You need cash.
Counter-party risk is another important consideration. This is another risk most Americans seldom consider … but should.
That's because one of the "fixes" to the financial system after 2008 is the bail-in provisions of the Dodd-Frank legislation.
"With a bank bail-in, the bank uses the money of its unsecured creditors, including depositors and bondholders, to restructure their capital so it can stay afloat."
Investopedia – 6/25/19
Yikes. Most people with money in the bank don't realize their deposits are unsecured loans to the bank … or that the bank could default on the deposit.
That's why the recent repo market mini-crisis has so many alert observers concerned. Are banks low on cash?
As we've noted before, central banks are the ultimate insiders when it comes to cash … and they've been stocking up on gold.
Maybe it's time to consider keeping some of YOUR liquidity in precious metals.
You can't win on the sidelines.
Even though serious investors are increasing liquidity in case there's a big sale, they aren't hiding full-fetal in a bunker. They're still invested.
This is where real estate is the superior opportunity.
It's hard to find bargains in a hot market when your assets are commodities like stocks and bonds. Price discovery is too efficient.
But real estate is highly inefficient … and every property and sub-market is unique. So compared to paper assets, it's a lot easier to find investable real estate deals … even at the tail end of a long boom.
Of course, if you're loaded with equity, it's probably a smart time to harvest some to build up cash reserves. Just stay VERY attentive to cash flow.
In August 1971, President Richard Nixon went on national television and shocked the world by defaulting on the gold-backed dollar system created at Bretton Woods in 1945.
Up to that point, dollars were essentially coupons for real money … gold. Foreign dollar holders could turn in their dollars and walk away with gold at $35 per ounce.
Nixon repudiated that deal without warning, promising it was only a "temporary" measure. That was over 48 years ago … and the world is still waiting.
It reminds us of Ben Bernanke's promise that quantitative easing was only temporary. Yet, here we are 10 years later and it's still here.
Yes, we know Jerome Powell doesn't want to call it QE. Most people forget Ben Bernanke didn't want to call the original QE "QE" either.
So Nixon tried to take the edge off the gold default by saying it's only temporary, but he knew the world would react by dumping dollars … crashing the dollar and causing prices to rise.
If that's confusing, just think of dollars like stocks. When something happens to trigger people to sell, the price falls.
When the dollar falls, it takes more dollars to buy the same products. That's called inflation. And it hurts people who do business in the falling currency.
So while foreigners were upset about Uncle Sam's broken promise, those paying attention could sell their dollars quickly and buy gold in the open market.
American citizens were not so fortunate.
That's because back then it was still illegal for U.S. citizens to own gold. And the government had already taken all the silver out of the coins in 1965.
So even if Americans were smart enough to know what was happening, the best escape routes were blocked. Real money wasn't readily available to them.
Being aware the American voter would be facing rising prices and falling purchasing power headed into the 1972 election cycle, Nixon attempted to stop inflation by executive order.
In fact, at the same time he defaulted on the gold standard, Nixon also ordered a national freeze on prices and wages.
You read that right.
In the United States of America, the land of the free, bastion of free market capitalism …
… by executive decree, and without warning, it became immediately illegal for a private business owner to raise prices on a customer or increase wages to an employee.
Of course, it didn't work.
In fact, as discovered through his now infamous penchant for tape recording everything, it's well-documented Nixon knew it wouldn't work when he did it.
On February 22, 1971 in a recorded conversation with his Secretary of the Treasury, Nixon said,
" The difficulty with wage-price controls and a wage board as you well know is that the God damned things will not work."
"I know the reasons, you do it for cosmetic reasons good God! But this is too early for cosmetic reasons."
But by August 12, 1971, the Secretary of the Treasury apparently convinced Nixon the time had arrived to put lipstick on the pig …
"To the average person in this country this wage and price freeze–to him means you mean business. You're gonna stop this inflation. You're gonna try to get control of this economy. …If you take all of these actions … you're not going to have anybody…left out to be critical of you."
In other words, it was all political theater to pander to pundits and voters. It doesn't matter if it works … or if you even think it can. It only matters that you're seen trying.
So just 3 days later, Nixon went on TV and pulled the trigger.
What does all this have to do with YOUR real estate investing?
Maybe more than you think. History often has valuable lessons for those who take the time to reflect on it.
You may have heard … California just enacted state-wide rent control.
California's not the first to do this … Oregon holds that "honor", having enacted their own version of state-wide rent control last February.
Of course, this is a governmental policy, so any discussion of it runs the risk of turning political and divisive.
But it doesn't matter whether you or we agree or disagree with the spirit or letter of the law. That's irrelevant.
The rent control laws are here like them or not, so the more germane discussion is about what rent control on this scale might mean for real estate investors … regardless of political stripe.
Now if you think none of this matters to you because you have no intention of investing in California or Oregon … think again.
Because even though each state's law is different, the motives are similar … to "do something" (or at least appear to be trying) to address growing homelessness presumably created because "rent is too damn high."
If this way of thinking catches on (and it seems to be), state-wide rent control could be coming to a market near you.
And like California, rent control laws could be RETROACTIVE.
Think about that.
Let's say you're a value-add real estate investor and you find an older, run-down, poorly managed property in a decent area.
You put together a plan and invest generously to improve the property to the benefit of the tenants and the neighborhood, expecting to earn higher rents for a better product.
But AFTER you make your investment, the government decides to make it illegal for you to raise the rents to your projections. And it's retroactive.
You made a plan and took a calculated risk based on the rules in place … and wham-o! The government changes the rules after the fact.
Ouch.
Call us crazy, but that doesn't seem fair. At least Oregon "only" made their rent control effective immediately. California's law is retroactive seven MONTHS.
We understand politicians are trying to pre-empt landlords from jacking up rents before rent control kicks in.
Of course, this reveals a paradigm of how politicians view landlords … as greedy takers looking for every opportunity to screw over their customers.
Funny, some people see politicians the same way … but we digress.
It's painfully obvious these lawmakers don't understand real estate investing.
While it's true, the laws allow rents to rise a "generous" spread of 5-7% over the (artificially low) CPI.
Maybe this is okay for new or fully renovated properties. No cap ex needed.
But the law specifically targets properties over 15 years old … the very ones most likely to need substantial renovation.
Worse, the law does NOT make an exception for capital expenditures, so the limit on rental increases potentially caps the incentive to fix up old, ugly properties.
Will rent control create a greater divide between the nice and not-so-nice areas as existing properties are starved of cap ex?
History says it will. Time will tell if it's different this time.
Meanwhile, it's wise for real estate investors to pay attention to laws in places like Oregon and California … even though they may not apply to you … yet.
Because when you look at California, it seems like they got some of their ideas from Oregon. Like Hollywood, politicians tend to copy each other.
And because affordable housing is a national problem heading into a heated election year …
… it's likely other states are looking at the "leadership" of California and Oregon … and could be considering a rent control law variation of their own.
The opportunity could be in the overt and implied exemptions …
… like mobile home parks, residential assisted living, self-storage and other niches outside the cross-hairs of perhaps well-meaning, but sometimes misguided politicians.
Remember, markets are dynamic, complex systems affected by fiscal, tax, monetary, and regulatory policy as much or more than local demographics and economics.
It's smart to pay attention to ALL of it … and objectively evaluate how each factor might impact you and your portfolio.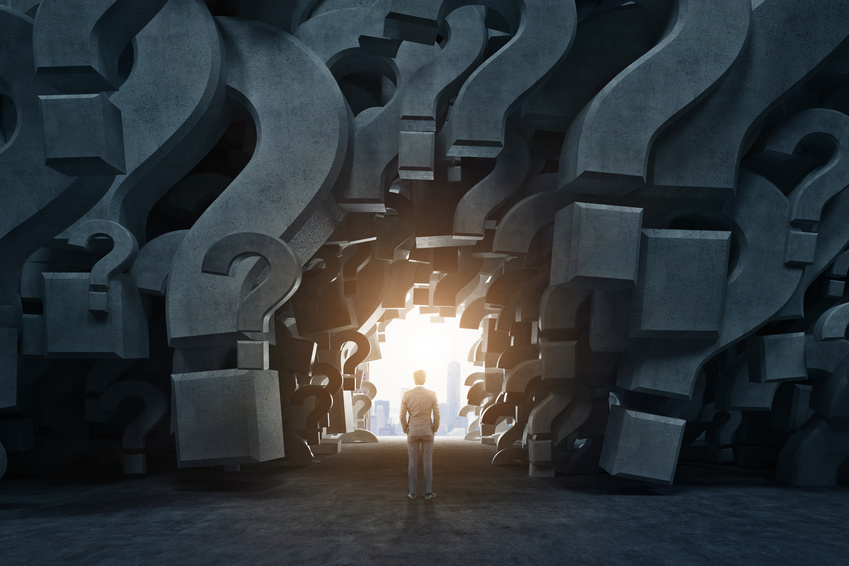 You've got questions. We've got answers. 
That's right. It's time for another segment of Ask The Guys … when we talk about trends, challenges, and investment opportunities. 
This time we're tackling listener questions about investing in the face of a potential recession, the pros and cons of private note investing, whether it makes sense to leverage gold to invest in real estate … and more!
Remember … we aren't tax advisors or legal professionals. 
We give ideas and information … NOT advice. 
 In this episode of The Real Estate Guys™ show, hear from:
Your knowing host,

Robert Helms

His crowing co-host,

Russell Gray 
---
Listen
---
Subscribe
Broadcasting since 1997 with over 300 episodes on iTunes!
---
Review
When you give us a positive review on iTunes you help us continue to bring you high caliber guests and attract new listeners. It's easy and takes just a minute! (Don't know how? Follow these instructions).
Thanks!
---
Preparing for a recession
James from Phoenix, Arizona, just moved to the area and is interested in purchasing a single-family rental property.
He wants to know what zip codes we feel offer the best opportunities for a solid cash flow, long-term equity investment.
He also wants to hear our thoughts on how we think a possible recession will affect the Phoenix housing market.
First off, we don't get into the specificity of zip codes in any market. BUT we do know a great provider in Phoenix that absolutely has the answer.
It's always better to find someone with boots on the ground knowledge to learn more about a marketplace. So, that's our advice there. Find a good team member … and work with them.
But when it comes to recession … that's something we can definitely talk about.
As a country, we recently had a tax code change. One of the biggest changes was that state and local taxes are no longer deductible on your federal income tax.
People who lived in high tax states like California are suddenly realizing what a big difference that deduction made … and they are moving to greener pastures.
Phoenix is a major metro that offers a lot of the quality of life amenities people want … and its close proximity to California makes it a hot destination for those fleeing the state's high prices.
For investors, the key is to find properties with what we like to call "recession resistant pricing."
If things go well, the value of the property moves up … but those rents are still in demand even when things in the economy aren't doing as well.
So, your mission ought to be to get with a great local provider and work together to find properties that hit in this sweet spot.
The good news is that Phoenix is a market where we saw pretty good stability in the last downturn.
A look at note investing
Larry from Folsom, California, wants to know what we think about the notes business … and what we think about the notes business as a real estate business.
Some people like to invest in the property. Some people like to invest in the financing.
The note business means that you are writing mortgages, carrying back mortgages, placing private notes, or buying second-hand notes that are loans.
You get the note … and you get the interest … and you have the collateral against the property.
There are two primary reasons people invest in notes.
Some people invest in notes because they want the yield … they want the interest rate, which often can be higher than traditional mortgages.
Other people invest in notes or make hard money loans because what they really want is the property.
They make a loan to someone who is in need … if it pays off, great. If it doesn't, they get the property.
So, the note business is an interesting business. It can be appealing because you are able to derive income without the hassle of landlording or the risk of the property going down in value.
But that doesn't mean note investing is without capital risk. It all depends on whether you want to sell the note or not after you buy it.
Where the real money gets made in notes is when you're trading in notes and you're using distressed property.
You might go in and lend to somebody who may not be a prime borrower in an ideal situation … so they're going to pay a premium.
That means you are going to get a little bit of extra interest … and maybe a little bit of extra protective equity.
You can also take things a step further and purchase loans from people who own them already and have decided for whatever reason they don't want them.
So, you would offer them a discount to the face value of the note.
Now, you'll be getting paid back more than you lend plus more!
And that discount is added to the interest that a person's going to pay. That can bring your yield up quite a bit.
Another approach is to buy non-performing notes in the hopes that you can rehab them and get the person paying again OR that you'll be successful in foreclosing on the collateral.
These types of notes can sometimes be bought for pennies on the dollar.
The key takeaway here is that there are a lot of different ways to get involved in the note side of the business for people who aren't as interested in dealing with the real estate and tenant side of things.
You don't have the landlord responsibilities … you do have the debt collection responsibilities.
Overall, we like the note business … but we don't like the note business as a real estate business.
Now, this is just because of our personal investment philosophies. We don't want to make a bunch of money because someone else had to be foreclosed on.
For us, it's too messy and can be ugly. But if you have a more combative personality … it might work for you.
Leveraging against gold
Quentin from Mahomet, Illinois, is seeing the value of the dollar go down … and wondering why an investor shouldn't just buy gold to use as collateral and leverage against it.
Quentin feels that if the dollar tanks, then your collateral … the price of gold … goes up all while your real estate cash flow asset makes money.
The question is … are there downsides to this approach?
Leveraging against gold has been on our mind for a long, long time.
It has only been in the last 50 years or so that gold hasn't been money … there's a good possibility it's going to come back and eventually be money again.
Central banks are loading up on it. So, we don't think it's a bad idea to take some of your liquid reserves and put them into gold.
Gold shouldn't be considered as an investment. Gold is a place to store wealth … just like cash.
But gold protects you from cash failing and has a longer track record of success.
Borrowing against gold is just like borrowing against any other asset. The equation always just comes down to being able to provide the cash flow to service all the debt involved.
If you lose control of cash flow … everything leveraged unravels.
Still, if you've done the math … and you feel comfortable … it's not a bad way of thinking.
More Ask The Guys
Listen to the full episode for more questions and answers.
Have a real estate investing question? Let us know! Your question could be featured in our next Ask The Guys episode.
More From The Real Estate Guys™…
The Real Estate Guys™ radio show and podcast provides real estate investing news, education, training, and resources to help real estate investors succeed.
---
Love the show?  Tell the world!  When you promote the show, you help us attract more great guests for 

your

 listening pleasure!
Ask The Guys – Recession Preparation, Note Investing, Gold Strategies
More real-world questions from our loyal listeners!
In this edition of Ask The Guys, we take on tantalizing topics including investing in the face of a potential recession … the pros and cons of private note investing … whether it makes sense to leverage gold to invest in real estate … and much more!
So listen in as we answer listener questions on Ask The Guys!
---
More From The Real Estate Guys™…
The Real Estate Guys™ radio show and podcast provides real estate investing news, education, training, and resources to help real estate investors succeed.
---
Love the show?  Tell the world!  When you promote the show, you help us attract more great guests for 

your

 listening pleasure!
From Mr. Stock Market's Wild Ride to negative interest rates on mortgages, to the big moves in gold and oil … the news is full of clues that the financial winds are shifting.
What's a real estate investor to do?
Listen in as we take a look at the hottest headlines and consider what they mean to Main Street investors.
---
More From The Real Estate Guys™…
The Real Estate Guys™ radio show and podcast provides real estate investing news, education, training, and resources to help real estate investors succeed.
---
Love the show?  Tell the world!  When you promote the show, you help us attract more great guests for 

your

 listening pleasure!
The ghosts of the Great Financial Crisis of 2008 still linger (as they should) in the minds and hearts of seasoned real estate investors …
… even though it's been a an equity party for the last 10 years.
Of course, no one wants to hear it might be ending. Then again, every new beginning comes from another beginning's end.
And as we recently noted, a bend in the road isn't the end of the road … unless you fail to make the turn.
Right now, it seems like the global financial system is flashing caution lights all over the place.
Consider these recent headlines …
U.S. Treasury bond curve inverts for first time since 2007 in recession warning – Reuters, 8/14/19
Ex-Fed boss Greenspan says 'there is no barrier' to Treasury yields falling below zero – MarketWatch, 8/14/19
China Prepares Its "Nuclear Option" In Trade War – OilPrice.com, 8/13/19
Some real estate investors see these headlines … and yawn. Probably a mistake.
Experienced real estate investors and their mortgage professionals know mortgage rates pivot off the 10-year Treasury yield.
And because mortgages are the most powerful tool in a real estate investor's toolbox and interest one of the biggest expenses, interest rates matter.
Regular listeners know we like fixed rates now because the risk of rates rising is greater than the benefit of them falling further.
It doesn't mean they will. There's a LOT of effort to keep them down.
In fact, just a year ago, 10-year Treasury yields were nearly 3.5 percent and today it's half that. But at just over 1.5 percent, how much lower can they go?
You'd be surprised.
After all, the venerable Alan Greenspan himself is publicly raising the possibility Treasury yields could fall below zero.
How is that even possible?
Who makes a loan (buy a bond) not just for free (no interest income), but knowing they'll get paid back LESS than the principal amount?
You might think no one in their right mind would do that, yet …
Negative-Yielding Debt Hits Record $14 Trillion as Fed Cuts
Bloomberg, August 1, 2019
And in Denmark, home-buyers can get a 10-year mortgages at NEGATIVE .5 percent interest …
More good news for homeowners: Mortgages below 0% at fixed interest rates
(Unless you're fluent in Danish, you'll need to run this one through Google translate)
Home-buyers are being PAID to borrow.
So you can add negative interest rates to the list of items under "this time it's different" … because this has never happened before.
What does it mean?
We're still working on figuring that out. but we think it's a clear sign something is broken … or least seriously different.
One of our favorite Brainiac economic commentators and an unconventional thinker is Keith Weiner at Monetary-Metals.
In a recent essay, Keith argues that based on the Net-Present-Value calculation, when interest rates hit zero, the value of assets become infinite.
We're not sure we agree, because the limiting factor is the ability to debt service … even if all you're doing is repaying principal.
But we do agree the result of cheap money is equity growth.
And this creates a HUGE and unique opportunity for income property investors.
That's because when you get a mortgage to buy an income property, you're also purchasing the income to pay down the loan.
Of course, this doesn't mean it's a risk-free ride.
If you lose your self-control and pay more for the property than the property's income can service, you've transitioned from investor to speculator.
Now you're banking on the equity growth in the property to compensate you for the negative cash flow … a subsidy that must come from someplace else.
This structure is most likely to occur with 1-4 unit residential properties because those lenders will let you supplement the property's income with your own.
A word to the wise …
Unless you have a very specific, high probability plan to raise rents post-purchase …
… be VERY careful about buying a negative cash-flow property in an uber-low interest rate environment.
It's doubtful lower rates will come along to reduce your interest expense and boost cash flow.
Of course, most commercial lenders won't make a negative cash-flow loan, so if you're playing at the pro level, you're less likely to step on that landmine.
But the aforementioned headlines have some even MORE CONCERNING things to consider …
First, yield-curve inversion has preceded the last five recessions.
Fortunately, those recessions don't usually show up for about year and a half.
So if you pay attention today, there's no reason to be blind-sided in two years. Hopefully, you've got time to prepare. But the clock is ticking.
Recessions mean softer employment and less Main Street prosperity.
Remember, when things are tight, people and businesses tend to move where the cost of living and tax burdens are lower.
Keep this in mind when picking markets, property types, and price points.
It's always good to have some people above you on the food chain, who will move down and bolster demand in your niche during tough times.
Of course, that's just your run-of-the-mill market-cycle awareness. Nonetheless, it's always good to remember the basics.
But what if the system breaks down? What if the "this time it's different" items tell a different story?
We've been watching this for quite a while.
We first spoke about it at the New Orleans Investment Conference six years ago.
We got into more detail on it at our Future of Money and Wealth conference. Of course, we've been writing about it regularly.
Now we're talking about it even more because mainstream financial media is finally taking notice. Maybe we're not crazy.
So even though we just wrote about it last week, when you hear about "nuclear options" in a trade war between the two biggest economies, would you rather hear the warnings multiple times … or risk missing it altogether?
And what if the Fed is really lowering interest rates to preemptively buffer the impact of China pushing the nuclear button? Will it be enough?
There's a lot of hype about "the best economy ever" … and perhaps statistically it's true.
But if interest rates spike suddenly, all that "best ever" talk goes away, along with trillions in equity … and it's a whole new ball game.
Our pal Peter Schiff thinks the Fed will create trillions of dollars in a desperate attempt to reflate asset prices and keep rates down.
Gold is suggesting foreign central banks are preparing for trouble.
Those aware and prepared will make fortunes. Those unaware and unprepared will likely take a hit … or worse.
It's not the circumstances that are good or bad. It's how well you're prepared and how quickly you respond when things start moving quickly.
The warning lights are flashing. Better to be prepared and not have a problem, than to have a problem and not be prepared.
Now is the time to expand your education, understanding, and network … and fortify your portfolio, just in case.
Until next time … good investing!
More From The Real Estate Guys™…
The Real Estate Guys™ radio show and podcast provides real estate investing news, education, training, and resources to help real estate investors succeed.
---
Love the show?  Tell the world!  When you promote the show, you help us attract more great guests for 

your

 listening pleasure!