Even though most of us will never become billionaires, it's sure fun trying.
But if we want to have a chance of making it BIG, it's probably smart to watch and listen to those who've actually done it.
After all, as Tony Robbins says, "Success leaves clues."
To which the Godfather of Real Estate, Bob Helms, adds … "You don't need to give natural childbirth to a good idea … you can adopt!"
So when multi-billionaire real estate investor Sam Zell has something to say, we pay attention and take notes.
In a recent appearance on Bloomberg News, Zell reveals what he's doing right now and why.  It's a short clip, and you can watch it here.
There are some great pearls of wisdom to glean … and if you've been followingThe Real Estate Guys™ for a while, some of them will sound familiar.
But that's not because we're super smart.  It's more because we're well- informed from spending quality time with lots of really smart people.
Sam Zell is buying gold … for the first time in his life.
We think that's REALLY interesting.
Of course, we've been following gold for quite some time … for a lot of reasons.
So while it's interesting that Zell is buying gold for the very first time in his long and uber-successful investing career … what's even MORE intriguing is WHY.
In the interview, Zell offers up two reasons.  One is obvious.  The other is more subtle … and leads to some even more subtle lessons.
All this from a guy who wrote a book titled Am I Being Too Subtle?
First, Zell says he's buying gold because of the supply and demand dynamic.  He overtly states he sees gold supply constrained going forward.
It's obvious from Zell's comments that it's important to understand supply and demand when investing in anything, because …
When supply is low relative to demand, there's opportunity.
Yes, we realize that's Investing 101.  But it's also a GREAT reminder that even at the billionaire level, successful investing is based on basic, timeless concepts.
However, there's MORE to be gleaned from Zell's comments about gold …
While he openly explains that he sees the supply being constrained, he onlyimplies his confidence in persistent demand for gold.
 After all, if supply drops … but demand drops too … there's no imbalance, and therefore, no opportunity.  Zell's too smart to miss that.
So Zell must see gold demand holding … or increasing.
That means the supply and demand dynamic in gold is SO compelling that billionaire Sam Zell is buying gold for the FIRST time in his EPIC career.
That's telling in and of itself.  But wait!  There's more …
In addition to constrained supply combined with persistent and growing demand going forward … Zell must think the opportunity in gold is quite good right now relative to other investment options.
Which begs the question …
What's different in TODAY's world to push the prospects for gold so high up Sam Zell's priority ladder?
After all, he's been around a LONG time … through stock market crashes, recessions, financial crises.  What's different NOW that makes gold alluring? 
That's a topic too big for this commentary … and our limited brains …
… but it will be a hot topic of discussion with gold experts Brien Lundin, Dana Samuelson and Peter Schiff aboard the upcoming Investor Summit at Sea™.
We're guessing part of the answer is wrapped up in Sam Zell's second subtle comment …
Sam Zell is buying gold as a "hedge."
Hmmmm … that's interesting.   A hedge against what?
Investopedia defines a hedge this way …
"A hedge is an investment to reduce the risk of adverse price movements in an asset. Normally, a hedge consists of taking an offsetting position in a related security."
Well, THAT'S interesting.
So Zell is using gold to "reduce the risk of adverse price movement in an asset."
And he apparently considers gold to be highly useful as "an offsetting position in a related security."
Which begs yet another question …
What asset / related security is Zell worried about … for the first time in his long and illustrious career?
Our guess is it's the U.S. dollar.  In fact, we'd bet a beer on it.
And there's one more clue we think bolsters the argument Zell is hedging the dollar …
Zell is bullish on oil.
 Wow.  What a coincidence …  our recent episode on precious metals was immediately followed with an episode on oil and gas.
Maybe Zell's been listening to The Real Estate Guys™ radio show???
Um, probably not.
More likely, we're learning a lot from all the smart folks we hang out with and listen to … and we're starting to think like billionaires.  We hope so.
So why oil?
Also coincidentally … just a week before the Sam Zell interview was published, we published our weekly newsletter and talked about … oil.
So we won't take time here to explain why we think oil could be a big story going forward.  You can read our thoughts here.
But this Zell interview affirms what we and many of our big-brained pals have been monitoring carefully for several years …
The dollar is under attack … from both internal and external forces.
So anyone who earns, invests, borrows, lends, or denominates net worth in dollars … most likely YOU … should probably take steps to become more aware and better prepared.
After all, if multi-billionaire real estate investor Sam Zell is hedging against the dollar … it's smart to pay attention and consider doing the same.
Until next time … good investing!
More From The Real Estate Guys™…
The Real Estate Guys™ radio show and podcast provides real estate investing news, education, training, and resources to help real estate investors succeed.
---
Love the show?  Tell the world!  When you promote the show, you help us attract more great guests for 

your

 listening pleasure!
A brand-new year brings with it both anticipation and apprehension.  Both are emotional responses to the unknown.
There are MANY things we could discuss in this year's opening missive …
… tariffs, trade wars, a new Congress, the Fed, interest rates, the stock market, the bond market, gold, oil, taxes, Opportunity Zones, and on and on.
Most of those things are completely OUTSIDE of your control.
So as we stand together at the threshold of the New Year, rather than dive into the weeds of the daily news or pontificate on predictions of the future …
… we think it's important to consider how to use things WITHIN our control effectively to make the MOST out of the next twelve months.
The goal is to OPTIMIZE your odds of success by focusing your best efforts on the few things you can control, and which create the most positive leverage in your endeavors.
Read that again and let it sink in.  It's something we work on all the time.
Now let's take a look at this idea from a real estate investing perspective …
Everything starts with your goals.  But not really … because before you can set a MEANINGFUL goal, it's critical to choose your values, mission, and vision.
Values, mission, vision, goals, focus, and effort are all things YOU can control.
Sadly, most people don't proactively and strategically identify their values, mission, and vision.
Instead, they bounce from thing to thing … role model to role model … idol to idol … hoping to stumble onto the secret to happiness.
That's why we put so much emphasis on taking time to create your future.
Once you have your values, mission, and vision clear, NOW you can set meaningful goals … what are often referred to in business as "key objectives."
These are activities YOU can control … things you CAN do … which are specific, measurable, and have a deadline for completion.
For example, "owning more real estate" is NOT a goal.  "Buying four properties by the end of the year" is better.
But "acquiring 100 doors by the end of the year" is even more powerful because it creates possibilities and leverage … while focusing your activity on the REAL heart of real estate investing.
Think about it …
If your goal is to "buy four properties", you might end up with four single-family homes … which is only four tenants, or "doors".
And saying "buy" puts a subconscious limitation on HOW you acquire the properties.
But focusing on "acquiring 100 doors" is VERY different because you might achieve it through only ONE property, which provides time leverage.
This goal also focuses you on what REALLY matters … acquiring TENANTS.
Remember, it's not real estate that makes you rich … it's the rent.  Even equity is a derivative of income.
And when you think in terms of "acquiring" instead of simply "buying", it opens your mind to seeing alternative acquisition possibilities … like options or syndication.
After all, you can acquire a property without paying for it. 
For example, if you syndicate 1,000 doors for a 10% share, you effectively gain 100 doors personally.
But instead of paying to own them, you get PAID to own them.  BIG difference.
So it's actually easier and faster to think bigger.  Yet most people believe just the opposite.
Of course, thinking and feeling are interconnected.  That is, how you think affects how you feel … and how you feel affects how you think.
Blair Singer says, "When emotions run high, intelligence runs low."
So if you're afraid of an uncertain future or of making a mistake, you'll tend to think about avoiding risk.
But investing is about navigating risks … not avoiding them.
Similarly, if you're hyper-enthusiastic, you may only think about the upside and fail to think about the risks  … or strategies for navigating them.
We think passion and logic go together.  The most successful investors we've seen know how to balance both effectively.
It comes down to knowing the difference between what you can and should control, and what you can't.
The future is always in motion and largely out of our control, so we can NEVER be certain.  Striving for certainty in an uncertain world is a recipe for paralysis.
On other words, it's ineffective to worry about things we can't control.
Better to stoically observe uncontrollable events, and then focus our passionate attention on things we CAN control in a way which maximizes possibilities and leverage.
We KNOW there will be LOTS of things happening in the new year.  We just don't know what they are.  However, we can sure they'll present both challenges and opportunities.
But it's not the uncontrollable events themselves which most effect our results … it's how we choose to react to them.
History tells us there will be ups and downs, and there will be winners and losers.  In the same set of circumstances, some will prosper and others will fail.
The individual challenge is figuring out how to define what winning looks like on a personal basis, and then doing what's in our control to win on our terms … in whatever environment we face.
It takes clarity, knowledge, connections, emotional control, and the discipline to focus on those few strategic things under your control that provide the most leverage.
It's simple, but not easy.   If it were, more people would do it.
Our experience and observation is that the best place to start is by putting great ideas in your mind, getting around the right people as much as possible … and narrowing your focus to the very few things that make the most impact.
So as you enter the new year … be sure the time and resources you invest in developing the real estate between your ears is commensurate with the size of your investing goals.
More From The Real Estate Guys™…
The Real Estate Guys™ radio show and podcast provides real estate investing news, education, training, and resources to help real estate investors succeed.
---
Love the show?  Tell the world!  When you promote the show, you help us attract more great guests for 

your

 listening pleasure!
Physical Precious Metals – A Guide to Getting Started
Gold, silver, platinum, and palladium … oh my!

Diversify your investment portfolio with a real asset that stands the test of time.
Physical precious metals are widely traded and competitively priced. This makes coins and bullion … from gold and silver to platinum and palladium … a great arena for beginning investors.
Dana Samuelson has worked for some of the most influential precious metals trading companies. In this exclusive guide, Dana shares knowledge gleaned from more than thirty years of experience with YOU.
Jump in and learn:
The dos and don'ts of dealing in precious metals

Which products Dana recommends and why

Why scarcer, historical coins are viable investment options

And much more!
Simply fill out the form below to get your free copy of "Physical Precious Metals – A Guide to Getting Started…"

In our latest episode, we're chasing shiny objects. Gold, silver, palladium, and platinum, to be specific.
Now, you might be wondering how precious metals investing is relevant to you as a real estate investor. But guess what? When people want somewhere to hide equity, and don't want to put money into stocks and bonds, they turn to gold.
Precious metals play an essential role in the worldwide economic sea. They act as a hedge against falling currency and a way to diversify.
So, we invited a special guest to explain how the precious metals business works … and give you the information you need to decide whether gold and silver might be a great investment for YOU.
In this episode of The Real Estate Guys™ show you'll hear from:
Your golden host, 

Robert Helms

His silvering co-host, financial strategist 

Russell Gray
Precious metals expert Dana Samuelson
---
Listen
---
Subscribe
Broadcasting since 1997 with over 300 episodes on iTunes!
---
Review
When you give us a positive review on iTunes you help us continue to bring you high caliber guests and attract new listeners. It's easy and takes just a minute! (Don't know how? Follow these instructions).
Thanks!
---
Basics of precious metals investing
We met with Dana Samuelson at the 44th annual New Orleans Investment Conference. It's our 6th year attending, but Dana's been around since 1983, when he started working in the precious metals business for Jim Blanchard.
Dana owns a national mail-order business, through which he buys and sells modern bullion coins. He is also an expert in classic U.S. and European gold coins.
We asked him to explain the goal of precious metal investments.
Gold is not necessarily an investment, Dana says. But, "We live in a world of enormous debt, so precious metals are a good insurance policy," he says.
Dana says investing 5 to 10 percent of your net worth in precious metals offers a way to keep your equity solid, even when the value of paper assets is fluctuating.
He calls gold a "safe, proven, real money investment."
There are different ways to invest … you can collect precious metals bit by bit over time, or you can pick up larger amounts during periodic price dips.
Gold and silver are slightly different investments. For one thing, gold is more portable than silver. A handful of gold equals a wheelbarrow of silver.
Another difference … people tend to put their equity in gold over silver when the stock market and the dollar aren't doing well.
The gold-silver price ratio can be used to determine the relative value of gold to silver. To find the ratio, simply divide the gold price by the silver price.
Traditionally, this ratio has been 20:1. Today, it usually hits somewhere between 60:1 and 80:1. Right now, the ratio is on the high end, about 85:1, which means silver is cheap relative to gold.
It's a good number to look at when you're trying to figure out what … and when … to buy.
Different methods for precious metals investing
Gold and silver come in many forms.
There are gold bars, which are now mainly produced by mints around the world and have to meet purity and weight integrity standards.
There are also smaller American Gold Eagles and Canadian Gold Maple Leafs, modern bullion coins that are sold by the ounce, half-ounce, quarter-ounce, and eighth-ounce.
Since these are smaller than gold bars, you don't have to report to the government when you buy them, typically.
Dana calls these bullion coins "bread and butter" products. They're reliable, widely available, competitively priced, and have long-term value and viability.
You can also buy generic 1-ounce rounds from private mints, usually silver.
Many people like to have a viable alternative to paper money, Dana says. Aside from widely available bullion coins, investors can also go the numismatic route.
U.S. coins minted before 1964 are 95% silver by weight. And gold coins minted before 1933, when the U.S. went off the gold standard, are increasingly valuable.
The coin-collecting route is great because of basic supply-demand principles … as time goes by, fewer older coins are available, so not only are these older coins made from precious metals, but they also hold an inherently higher value because they're increasingly scarce.
How to get started with precious metals
Gold has been a form of money literally since the concept of money first originated. It's a currency of last resort because it's one of the few forms of currency that doesn't need a government guarantee to back it.
Gold and silver are the most popular precious metals. We asked Dana about the other two sister precious metals, platinum and palladium.
These are much, much scarcer than gold, Dana says, but they're valuable because they're scarce … and because they're necessary. Both metals are used in catalytic converters for automobiles.
How can someone new to precious metals get started? "Find a reputable, long-term dealer," Dana says.
He offers his precious metal trading business as an example. They follow principles of transparent pricing, guarantees for sold items, and guaranteed buy-backs for anything they sell.
And perhaps consider staying away from eBay.
"I can tell a counterfeit a mile away," Dana says. eBay can be sketchy … and it's harder for amateurs to tell real from fake. To be extra safe, stick with established, hard-to-counterfeit products like bullion coins.
Investors also need to think about storage. "Gold is pretty compact. It doesn't take up a ton of space," Dana notes. Silver, on the other hand, is bulkier.
Some banks are writing coins out of safe-deposit box charters. So you have a few options for storage …
Find a bank that offers storage options for coins and bullion

Get a secure home safe

Go with a storage company … new storage options around the country are a great option for those dealing with a high volume of precious metals
Also consider that there may be reporting requirements when you move money in and out of the country, due to the Patriot Act.
"The most important thing is to think about what you're trying to do and find a dealer to help you walk through your options" for purchasing, storage, and selling the asset in the future, Dana says.
"Use common sense." After all, Dana points out, "You're your own best doctor."
A final note for those still dubious about precious metals.
We know it might not seem immediately logical to take your equity … and then just put it away in gold and let it sit. There's no cashflow, there are no tax benefits … so why do it?
A few big reasons. Putting your equity in precious metals allows you to …
Invest outside of the traditional banking system

Get away from inherent risk and keep your equity stable

Diversify your equity in terms of currency types

Parks your equity until you need it in a low-risk currency form
To learn more, check out Dana's report on investing in precious metals.
Now, go out and make some equity happen!
---
More From The Real Estate Guys™…
The Real Estate Guys™ radio show and podcast provides real estate investing news, education, training, and resources to help real estate investors succeed.
---
Love the show?  Tell the world!  When you promote the show, you help us attract more great guests for 

your

 listening pleasure!
Energy is the key input for all economic activity. And as populations and economies grow worldwide, there's an increasing demand for energy.
So listen in as we chat with an experienced oil man and discuss the nitty-gritty of investing in oil and gas for profits and tax breaks.
In this episode of The Real Estate Guys™ show, you'll hear from:
Your well-oiled host, 

Robert Helms

His slightly creaky co-host, 

Russell Gray

Oil and gas businessman,

Bob Burr
---
Listen
---
Subscribe
Broadcasting since 1997 with over 300 episodes on iTunes!
---
Review
When you give us a positive review on iTunes you help us continue to bring you high caliber guests and attract new listeners. It's easy and takes just a minute! (Don't know how? Follow these instructions).
Thanks!
---
How we got into oil and gas
We're often asked how we transitioned from real estate to other real assets.
We started studying economics after the '08 financial crisis. We were looking to see what we could have done … to better survive the crash.
We realized we needed to be more careful about structuring our portfolios so they weren't vulnerable to the ups and downs of Wall Street.
We also realized the dollar, gold, and oil were all interconnected.
And, we looked at the tax benefits, and realized the tax path leads to oil.
Our guest today is basically the Godfather of Gas and Oil. Bob Burr started out in the gas and oil industry working on rigs as a young man in Louisiana.
"It was my life's mission to find out the other end of the business," Bob says.
Well, he's made it … Bob now has several cumulative decades on the money-making side of the oil and gas industry.
And he's still at it … technological innovations and new oil discoveries have made the U.S. one of the top places in the world for oil extraction.
Bob's decades of experience have led him through ups and downs, mistakes and discoveries, and he has come out wiser on the other end. He met us on the Summit at Sea™ … and now he's here to share his knowledge with YOU.
The tax benefits of oil investing
So … why oil and gas?
"The tax shelter is just tremendous," Bob says. Oil and gas investing is the only business today where you can put in a dollar and write off 70 to 80 percent of that, whether you win, lose, or come to a draw.
There are risks inherent to investing in the industry, but the federal government makes it much more approachable by subsidizing heavy tax breaks.
"Every time you drill a well, you're gambling," Bob says. But since oil drives the economy, Uncle Sam is willing to place some bets.
Bob does a lot of due diligence before he even starts digging to make sure a potential well has a high chance to be profitable for him and his partners.
First, he explores the land and picks out a bunch of prospective sites.
Then, he sends those prospects to a third-party geological team and says, "Kill it." Really. If the geological team comes back and says no go, Bob moves on.
After the geological team gives the A-OK, Bob does yet another evaluation. His sons do a due diligence inspection to examine specific site issues.
"We'll have some bad ones regardless, but I'm doing everything to avoid that,"  Bob says.
Oil and gas exploration is a numbers game, but Bob is shaving the odds in his favor. He's eliminating 90 percent of the bad options … before the drilling starts.
Oil and gas investing is an industry that requires high responsivity to partners.
Because it is a high-risk industry, Bob makes sure he is being attentive to his investment partners' needs.
"We need to shut up and listen and let them present the facts," Bob says. If there's ever a point where he disagrees, he consults with specialists and experts first.
Bob has been in the business a long time. "I would be lying if I never did anything wrong," he says. "I had to climb the mountain and fall back down, climb the mountain and fall back down."
But now, "You can't play any tricks on me," he declares.
Who gets a cut?
How does oil and gas investing work for everyone involved?
First, there are the land owners. In usual oil and gas terms, the land owner owns the surface and minerals. The oil extractor … that's Bob … gives the owner a bonus for each acre used, plus royalties … a percentage of the total proceeds.
"You have to look at the economics," he says, in reference to the royalty rate.
If an oil person is pulling in millions of dollars, the reserve rate … what they take home to investors and their own business … will be less, perhaps closer to 50 percent. For a smaller pull, it'll probably be closer to 80 percent.
"You have to play every hand differently," Bob says. There are a lot of variables that affect each situation.
Now, what about the investors?
Becoming a partner to Bob or another oil person requires taking on a lot of risk. But regardless of the outcome, investors still get tax benefits.
Bob says he does turn-key deals on each well, and he takes on the responsibility of figuring out completion costs and risk.
If he runs into problems, he doesn't go back to his investors to ask for more money, he says … but if there is a chance to drill deeper and get much higher profits, he will sometimes give investors an opportunity to put more money in and play the game.
As for the profits? "I've never had one problem having a market for oil at a premium price," he says.
Bob recently got about $70/barrel for West Texas crude, but he says he can make money at as low as $25/barrel … so there's a lot of flexibility. Twenty-five is still a good, solid return, he says.
The oil industry is all about developing relationships … after all, we only got to know Bob through the great relationships we form each year at the Summit at Sea™.
"I'm a team with my partners, and I'm the captain of the team," Bob says. "And I want to score."
Think you want to learn more about oil and gas investing? You can start your research with Bob's custom report. And of course, you can meet Bob and other experienced investors at our annual Summit at Sea™!
---
More From The Real Estate Guys™…
The Real Estate Guys™ radio show and podcast provides real estate investing news, education, training, and resources to help real estate investors succeed.
---
Love the show?  Tell the world!  When you promote the show, you help us attract more great guests for 

your

 listening pleasure!
It's hard to watch the financial news these days and not get the feeling the fragility in the financial system we've been concerned about … is starting to show.
We grew up in California and learned as kids how to react to an earthquake …
Get away from glass and hide under the shelter of a desk or doorway … because stuff was probably going to start falling.
Fragile things shatter in an earthquake.  They can't handle the pressure.  The key to safety is to get to the sturdiest parts of the structure until the shaking subsides.
Of course, when it's clear and bright … the windows are the most fun.  You can bask in the sunshine of hope and opportunity.
But when the foundation is shaking, it's time to find shelter … FAST.
You've probably noticed stock prices slipping.  Even the fabled FAANGs (Facebook, Amazon, Apple, Netflix, Google) are ALL now in bear markets.
So what?  After all, we're real estate investors.  What do we care about stocks?
We don't.  At least not directly.  But all these markets are like gauges on our financial dashboard … and when they start flashing red, it's wise to investigate.
This is a newsletter, not a seminar, but let's see what we can reason together in the next few minutes about what's shaking in the financial world … and where it might be headed.
The first place to look is the most important financial market there is … bonds.
Of course, real estate investors should watch the bond market for clues about the direction of interest rates.
But while interest rates are interesting … credit markets are what REALLY matter.
That's because credit markets both create and price the currency which fuels everything else. 
Credit markets are like the big reactor core in the Star Wars Debt Death Star.  They're both the fuel source and the weak spot at the same time.
To take the metaphor a conspiratorial step further … credit markets are also the source of the Emperor's power.
And as Peter Schiff persistently points out … when the original Debt Star blew up in 2008, the Emperor wasted no time in building a bigger, deadlier version.
The obvious implication is the next explosion could be a LOT bigger.
Now in a plain vanilla stock market dip, some (usually innocuous) event spooks highly-leveraged paper traders.  They sprint to the exits … and stock prices fall.
But then they calm down and the next day they're back out there snapping up bargains.  This "buy-the-dip" strategy has been the name of the game for several years.
But the longer-term downtrend suggests something is different this time.  Perhaps worries the Debt Star is running out of power?
The Bitcoin crowd has been chanting "buy the dip" also … but here too, it seems the Farce is strong … and the downtrend has more gravitational pull than past dips.
Clearly, nervous stock investors aren't piling into Bitcoin for safety.
Of course, the usual safe space for snowflake stock investors to hide is bonds.
But if gobs of money were pouring into bonds … interest rates would be falling.
While rates have certainly moderated the last few weeks from their upward trend, it's hardly a serious decline.
So … nothing happening now has us disagreeing with our recent conversation with David Stockman on the direction of rates.
And we certainly would NOT be using short-term debt on tight-cap properties hoping to re-fi to lower rates in a year or two!  If that's your plan … be careful.
Then there's oil.  You've probably heard the price has fallen.  We're guessing your tenants like it at the pump.  Businesses too.
Obviously, energy costs … just like interest and taxes … RAISE the costs of operating a business, a household, and an economy.
President Trump's a business guy.  So to no surprise he prefers ALL three lower … so more profit gets to the bottom line.
But oil … like gold … is MUCH more than just a commodity. 
Both have significant connections to the future of the U.S. dollar … and all three are powerful tools in geo-politics.
Just last year, we pointed out China's noteworthy moves with both oil and gold.
And just because things are moving slowly, doesn't mean they aren't moving.
All that to say … we've been paying close attention to this for several years … and it seems to us things are picking up speed.
We keep them on our radar … and yours … for TWO reasons …
First … major financial events often seem to show up suddenly and shock the world … but they usually had a long and obvious (in hindsight) build up.
We've learned to look further out so we have more time to re-position.  After all, the blessing and curse of real estate is it moves slowly.
So real estate investors are wise to pay attention to early warning indicators … and then rearrange portfolios to both mitigate risk and capture opportunities.
Second … when economic and financial earthquakes first tremble … it's smart to seek shelter under sturdy structures.
For that reason, we think it's likely to see MORE money moving into real estate in search of stability (and tax breaks).
But just because real estate is stable doesn't mean YOUR portfolio is.
As we learned in 2008, bad portfolio structure crumbles when hit with tremors from a Debt Star explosion.
However, when those market forces clean out weak portfolios, there are bargains galore … for those who are ready, willing, and able to take advantage.
Ironically, consumers are tapping home equity like it's 2007.  We're guessing holiday shopping will be solid.  But it won't make those borrowers wealthier.
Savvy investors are grabbing equity too … and using it both to purchase strong cash flows … and to hold in reserve.
It's always good to have some cash if market tides turn.
YOUR mission is to be among the aware and prepared … and NOT among the unaware and unprepared.  It could be a good time to increase liquidity.
Are we saying another crash is coming?  No.  But we can't say it's not.
Right now, there are tremors.
So while you're thinking about your goals for next year … including how to invest your educational time and money …
… we encourage you to make getting better educated, better connected, and better structured a top priority … so IF things turn quickly …
… YOU can sit safely inside your reinforced portfolio chomping on popcorn and watching the fireworks.
And if the fireworks turn out to be a dud … you're really no worse off for being prepared.
Until next time … good investing!
More From The Real Estate Guys™…
The Real Estate Guys™ radio show and podcast provides real estate investing news, education, training, and resources to help real estate investors succeed.
---
Love the show?  Tell the world!  When you promote the show, you help us attract more great guests for 

your

 listening pleasure!
We're concerned about interest rates … and you should be too.
Consistently rising interest rates affect your ability to borrow money for investments.
In this episode of The Real Estate Guys™ show, we dig into how the Federal Reserve and central banks affect interest rates. We talk about the future of the dollar. And we discuss how rising interest rates affect YOU.
We met with two knowledgeable experts in the economics field. You'll hear from:
Your interested host, 

Robert Helms

His uninteresting co-host, 

Russell Gray
James Grant

, economic expert and author of eight books on the U.S. financial system

Nomi Prins

, former Wall Street analyst, journalist, and six-time author
---
Listen
---
Subscribe
Broadcasting since 1997 with over 300 episodes on iTunes!
---
Review
When you give us a positive review on iTunes you help us continue to bring you high caliber guests and attract new listeners. It's easy and takes just a minute! (Don't know how? Follow these instructions).
Thanks!
---
James Grant on interest rates and securities
James Grant was named by Ron Paul as his likely candidate for Chairman of the Federal Reserve. Over the years, he has been a voice of reason … he calls himself "a 'yes, but' guy in a 'gee whiz' world."
We got right into the subject of interest … interest rates.
Are rates going up? "Rates tend to trend over the long term," James says.
They've been on the down-swing since the 1980s, but they may be on the up-swing again … and although rates are currently rising, James emphasizes we'll have to wait and see whether the trend continues.
James says investors should look to the bond market for clues.
A 10-year treasury bond delivered a yield of 1.37 percent in 2016 … the lowest yield since the year 1311, according to a study by the Bank of England.
In the early 80s, a 30-year security would've netted you a 14 percent yield. That's a big difference.
Today, almost every security is priced next to nothing when investors account for taxes and inflation, James says.
Who manipulates interest rates? The Federal Reserve.
"It's an act of malpractice that the Fed and central banks worldwide are manipulating these rates," he says.
And real estate cap rates are driven by interest rates.
To James, this means we now live in a world of great danger. "We live in a kind of hall of mirrors," he says.
On forecasting the future and investing in gold
James notes forecasts are for people who think they know what's going to happen … when the reality is, no one actually knows.
"We can't know the future, but we can know how it's being handicapped in the present," James says.
He finds it helpful to remind himself of how our descendants will think of us.
And he says, "Successful investing is about having everyone agree with you … later." Investors must imagine plausible outcomes before the market catches up.
We asked him his thoughts on gold investing. "Gold is interesting because it's where people flee," James says. "But it's really an investment, not a flight asset."
Gold is a way to step outside of orthodox institution investments. "Gold is simply money to me. It's a cash balance. It's something the central bankers can't debase."
To hear more from James Grant … and keep your eye on interest rates … check out Grant's Interest Rate Observer, an independent journal covering financial markets.
Nomi Prins on the Federal Reserve and the world market
Journalist Nomi Prins was a member of Senator Bernie Sanders' panel of advisors on Federal Reserve reform. She's coming at this from a different angle than James Grant … but both guests are incredibly informed, with lots of great things to say.
In 2007, Nomi wrote that there could be a problem if financial institutions and the government continued the credit derivative system and high leverage.
No one wanted to hear it. But then '08 happened.
Nomi says that over the last 10 years, "The Fed has subsidized a lot of credit problems that existed before the '08 crisis by creating electronic money."
That has raised the level of artificial leverage.
And THAT means the next market collapse will come from an even higher height than in '08, she says.
Even worse, many central banks around the world created electric money and dropped rates when the Fed did. Nomi examined this situation in her book Collusion.
"We're in a very precarious situation going forward," she says.
Quantitative easing … the introduction of new money onto the market … causes inflation and collapses markets, starting with emerging markets.
In order to retain capital, central banks in these countries have to raise rates and increase the value of their currency. That's what's happening now.
This, in turn, lowers the value of foreign currencies relative to the value of the dollar. So, any debt these countries have has to be paid back or renewed at a higher rate.
Apparently, however, the U.S. is back to quantitative tightening now, says Nomi.
The Fed's statements and its actions and reports tell different stories.
Fed Chair Jerome Powell SAYS current quantitative tightening is official. That means the government will continue to sell … but not re-invest … assets.
But in reality, the Fed is selling much more slowly than they've said they will.
The reason? "They know that if they sell too much too fast, rates will increase too fast, and the value of assets will go down too fast," Nomi says. "They want to be in a holding pattern."
More on quantitative easing, coming crisis
Nomi wants people to know there is NO correlation between GDP growth and quantitative easing. However, there is a very high correlation between quantitative easing and the stock market.
She thinks the next financial crisis will look like a bunch of smaller crises that add up to big gaps in liquidity and credit availability.
Nomi says she sees a few things happening around the world … bond defaults are creeping up in emerging markets, and certain countries are starting to have major credit problems.
"I think all of that will come to bear on the Fed." And because of that, Nomi says, "I think their language will start to move toward growth slowing."
Think two rate raises over the next year, instead of the forecasted four.
She predicts extreme appreciation is not going to happen. Rates will stay low, although they might continue to rise a bit relative to the Fed.
What about real estate? "Commercial real estate may have more leverage, so rate hikes will have more impact."
Instead, Nomi recommends "any area where rent can overcompensate for an increase in cost."
She says there are currently opportunities in emerging markets where there's still room for upward growth in prices.
Mexico City, for example, is a place where prices are low, the government has a strong growth strategy, and there is opportunity in the near team.
Lessons learned
Debt doesn't operate in a vacuum. Interest rates have a HUGE impact on whether your investments will be successful.
You don't need to understand ALL the mechanics … but you should have a basic understanding of WHAT will affect interest rates and WHERE they're headed.
---
More From The Real Estate Guys™…
The Real Estate Guys™ radio show and podcast provides real estate investing news, education, training, and resources to help real estate investors succeed.
---
Love the show?  Tell the world!  When you promote the show, you help us attract more great guests for 

your

 listening pleasure!

The economy may be strong …
but what about the financial system supporting it?
Discover the opportunities hidden inside a FRAGILE financial system … and how to HEDGE against inflation, deflation, and even stagflation.
Featuring voice largely shunned by mainstream media, the Future of Money and Wealth reveals …
The REAL trade war no one's talking about … and how Russia and China are making major moves to take down a major U.S. stronghold …
Which assets are in bubbles now … and specific strategies to fortify your balance sheet … before it's too late …
The shocking truth about oil … it's direct impact on YOUR wealth … and how to profit from what's about to happen …
Who the new tax law REALLY helps … and how YOU can use it to grow more wealth faster (it's NOT an IRA) …
PLUS … candid conversations about crypto-currencies … wealth privacy strategies … contingency planning … and MUCH MORE!
Just ONE good idea can make or save you a FORTUNE …
Future of Money and Wealth brings you a HUGE collection of experts, thought-leaders, and real-world investors … who ALL volunteered their time to share their best ideas, warnings, and strategies with over 400 people in the live audience …
---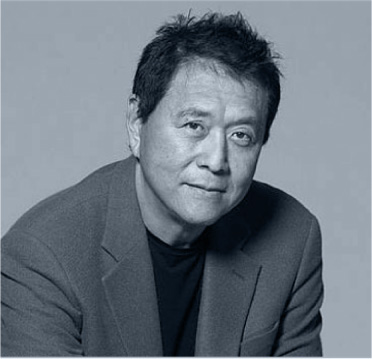 Robert Kiyosaki
Famous for being the greatest-selling personal finance author in history (Rich Dad Poor Dad series), Robert is a mega-millionaire investor in real estate, precious metals, and oil. He's also an avid student of money, economics, investing, and the financial system. He was one of the few pundits publicly warning the world about the 2008 financial crisis.
---
Doug Duncan
Doug is SVP and chief economist for Fannie Mae, which is perhaps the most dominant force in U.S. residential lending.
Doug is responsible for strategic research, including how Fannie Mae's activities affect housing. He's been named one of Bloomberg / Business Week's 50 Most Powerful People in Real Estate.
---
Peter Schiff
Peter's also a multi-millionaire investor, money manager, and outspoken financial pundit.
A best-selling author in his own right (Crash Proof 2.0 and The Real Crash), like Robert Kiyosaki, Peter was on record vociferously alerting people in 2006 about the impending financial crisis.
---
Chris Martenson
An economic researcher and futurist, Chris is an expert in the relationship between energy, the environment, and economics. Rising to prominence with his groundbreaking video series, The Crash Course, Chris is a best-selling author (Prosper!) and hosts a popular podcast featuring interviews with a variety of thought leaders and experts.
---
Simon Black
A former Army intelligence officer turned international entrepreneur and investor, Simon's a worldwide traveler, an avid student of political and financial history, and has developed an eclectic portfolio of investments and business ventures all over the globe.
Simon's diverse experience and global perspectives make his presentations both practical and enlightening.
---
Tom Wheelwright
Tom's a high energy tax and wealth strategist, a best-selling author, an entrepreneur … and is Robert Kiyosaki's personal CPA.
Tom's extremely well-versed in the new U.S. tax law and shares how investors can use it to build substantial wealth and permanently reduce taxes.
---
Kim Kiyosaki
Kim is a high-powered real estate investor, entrepreneur, and best-selling author of Rich Woman. She's co-founder of the Rich Dad company and a popular speaker on the topics of investing,

entrepreneurship, and empowering women.
Kim co-hosts the Rich Dad radio show, and is an avid student of investing, economics, and personal development.
---
G. Edward Griffin
Ed is a renowned investigative journalist and best known for his epic and controversial book, The Creature from Jekyll Island – A Second Look at the Federal Reserve.
Ed has a deep and historical understanding of money, currency,

central banking … and a knack

for explaining all of it in an easy to understand way.
---
Brien Lundin
For nearly four decades, Brien's been an active student, investor, commentator, and newsletter publisher in the precious metals industry.
As producer of the longest running investing conference in the world, Brien's one of the most informed, connected, and intelligent experts on money, precious metals, mining, investing, and economics.
---
Future of Money and Wealth is brought to you by The Real Estate Guys™ Radio Show
Broadcasting on conventional radio since 1997, The Real Estate Guys™ radio show is an investment talk program focusing on real estate as the core of a real asset portfolio.
After being among the many real estate investors caught completely unaware and unprepared for what happened in 2008 …
… hosts Robert Helms and Russell Gray are on a mission to bring the brightest and best real asset investing experts together to share insights, ideas, and strategies for building and preserving real, sustainable wealth.
The Real Estate Guys™ co-host Russell Gray explains why …

What YOU DON'T KNOW you don't know can COST YOU BIG …
Sound dramatic? Maybe. But consider this …
Wealth Wiped Out Without Warning
In 1929, 1987, 2000 and 2008 … millions of people were financially DEVASTATED by market disruptions they didn't even see coming.
Meanwhile, in those very same markets … informed and prepared investors not only survived … they THRIVED.
What's the difference?
Be Careful Who You Listen To
Successful investors didn't buy the hype from Wall Street, financial media, and politicians who downplay dangers … just so they can earn fees, placate advertisers, and win votes.
Remember this classic assurance?

"Importantly, we see no serious broader spillover to banks or thrift institutions from the problems in the subprime market."
Federal Reserve Chairman Ben Bernanke on May 17, 2007



Oops. Of course, just a year later the financial system melted down … triggering the GREATEST FINANCIAL CRISIS since the Depression.
But successful investors back then understood history. They looked at the financial system underneath the "strong" economy … and saw reasons to be alarmed.
They paid attention to the people and signs others were ignoring …
… so they could be proactive to get in position to prosper while there's still time.
TODAY, there are record levels of consumer, corporate, and government debt …
… and rising interest rates are already triggering loan defaults … to levels not seen since the 2008 crisis.
Stocks indexes are setting bubble highs … and market volatility suggests traders are ready to run for the exits … crashing prices … at the first sign of recession.
And that's just some of the more obvious challenges facing Main Street investors.
But there's GOOD news …
Many successful investors prospered through past market disruptions and YOU can too.
By finding new ideas, strategies, and the right experts you're better able to see what's coming sooner …
… so you can be proactive preparing YOUR business and portfolio to both survive and THRIVE through the next crisis.
Future of Money and Wealth brings YOU important insights from many top experts … so YOU can be more aware and prepared.
Eavesdrop on the Experts …
Imagine being a fly on the wall while some of the biggest brains in economics and investing share expert insights and discuss the most pressing issues facing investors today ..
You don't have to imagine … because the Future of Money and Wealth is all on videotape and ready for YOU to watch from the comfort of your own home or office!
Just ONE good idea can make or save you a FORTUNE …
Explore the future of money and wealth with people well-qualified to have an opinion …
Speakers include Rich Dad Poor Dad author Robert Kiyosaki and outspoken financial pundit and money manager Peter Schiff.
Both men are famous for LOUDLY warning the 2008 crash was coming … in spite of being mocked by mainstream financial media.
Back then the economy was STRONG … but the financial system was FRAGILE. And while many "experts" couldn't see it … Kiyosaki and Schiff did.
And while Federal Reserve chair Ben Bernanke was DEAD WRONG … Robert Kiyosaki and Peter Schiff were RIGHT.
Today Robert Kiyosaki and Peter Schiff are concerned again. And this time they're not alone.
Fannie Mae (yes, THAT Fannie Mae … the one making most of the mortgages in the U.S.) chief economist Doug Duncan points out that most of his predictions from last year turned out to be eerily accurate …
… and then reveals when he thinks the NEXT recession will strike (it's not that far away)
And that's just one of TWENTY powerful expert presentations and panels recorded at the Future of Money and Wealth conference.
Other important topics include …
Where real estate is likely headed … and which niches are best positioned for profit
Why oil and gas are likely headed higher … and the important impact on the economy and opportunity for investors
The fascinating rise of block-chain technology … and how crypto-currencies are changing the future of money and wealth
… PLUS a shocking revelation about the RAGING currency war between the U.S. and the tag team of Russia and China.
Far Away But TOO Close to Home …
You'll discover there's a WHOLE LOT MORE to the sparring between Uncle Sam and Russia and China than the mainstream media lets on.
And while it may seem like it's far away from YOUR income and investments … it's NOT.
If you earn, save, or measure your wealth in dollars …
… you REALLY need to understand the Future of Money and Wealth.
Nearly 400 people in the live audience at the Future of Money and Wealth conference were blown away. They called it "life-changing", "eye-opening", and "invaluable".
But don't take our word for it … watch for yourself …
Here's the GREAT NEWS …
We videotaped the ENTIRE event … all TWENTY presentations and panels …
… nearly fourteen compelling hours of essential education …
… and we've organized them all into one powerful online video series.
Now YOU can hear directly about the Future of Money and Wealth from Robert Kiyosaki, Peter Schiff, Doug Duncan, Chris Martenson, Tom Wheelwright, Brien Lundin, Simon Black, G. Edward Griffin … and MANY other top experts.
You may not know who all these people are right now … but you'll be REALLY glad to hear from them.
Their wisdom is impacting the lives of many millions of people all around the world … and it can help you too.
Real World Investors React …
It's one thing to hear and understand what's happening in geo-politics and macro-economics. It's another to decide what to DO about it at the micro-level.
So we included lots of practical insights from a great collection of niche experts, including …
---
Adam Taggart
Adam started his career as investment banker and saw first hand how broken Wall Street is. Later, he helped a company go from start up to acquisition in Silicon Valley. Today, Adam and his partner Chris Martenson develop and share ideas to help people prosper even when the world is full of uncertainty.
---
Kathy Fettke
Kathy's a highly successful real estate investor, syndicator, and investment club leader.
She's also a frequently featured expert real estate pundit in media and at conferences.
---
Gene Guarino
Gene's a recognized leader in the residential assisted living facilities investing space. He's a trained, but not practicing Certified Financial Planner. Gene saw opportunity in solving one of the major problems facing an aging demographic … and grabbed it.
---
Beth Clifford
Armed with a formal education in classical economics and graduating with honors, Beth cut her business teeth on the streets of Wall Street.
Today she's CEO of a groundbreaking offshore real estate development and construction company.
---
Brad Sumrok
Brad freed himself from the corporate grind in less than 5 years by investing in apartment buildings.
The 2008 financial crisis crushed many homeowners … and made many apartment investors multi-millionaires. Brad not only built a portfolio that survived the crash … he thrived through it.
---

David Sewell
David is a Canadian-born international agricultural investor and entrepreneur operating in Latin America.
With an MBA in Corporate Finance and an extensive background in real estate, securities, syndication, and international business … there's not much David hasn't seen.
---
Damion Lupo
Damion is a modern-day financial renaissance man with expertise in real estate investing, precious metals, and crypto-currencies. He specializes in strategies using alternative assets and sheltering wealth from predators and taxes through qualified retirement plans.
---
Patrick Donohoe
Patrick is a financial strategist and an expert in the unique use of life insurance contracts for enhanced cash management and private banking.
He has a degree in economics, hosts his own financial podcast, and is an avid student of economics, investing, and financial history.
---
Dana Samuelson
Dana has been in the precious metals business for decades.
He owns and operates a long-established precious metals and numismatic coin dealership, and is past-President of the Professional Numismatic Guild.
---
It's said to truly understand a subject, you need to study it from multiple perspectives.
Wealth that took a lifetime to accumulate can be lost or severely diminished in a financial crisis.
To survive and thrive when a financial system collapses or resets takes understanding, awareness and preparation. Future of Money and Wealth is an affordable, fun, and easy way to get started!
A tremendous value …



This program cost MANY thousands of dollars to produce. With travel, hotel and registration … every person at the taping paid thousands.
And the information in this video series is EASILY worth thousands of dollars … because just ONE great idea can make or save you a FORTUNE.
So we could charge a LOT more for this program … and it would be totally worth it.
And of course, we need to charge SOMETHING to cover costs … AND more importantly, so you have enough skin in the game that you'll actually watch it all.
But as you'll see … it's important to get this vital information out to as many people as possible. So we're making it a no-brainer …
Get ALL 20 videos … 14 hours of compelling content …

for only $497

(regularly $1997)
PLUS a SPECIAL BONUS when you act today … the Strategic Real Asset Investing webinar.

HUGE value … great price … powerful, life-changing information. But ONLY if you watch it!
Remember … what you don't know that you don't know could cost you a fortune … just ask all the people blind-sided by the last financial crisis.
"An investment in education pays the best dividend."
– Benjamin Franklin
Good advice. No wonder Ben's on the $100 bill.
Now it's decision time …

You've read this far for a reason.
You're concerned about the future … YOUR future … but while it's easy to be interested, it takes an investment of time, money and effort to actually get educated and busy implementing.
But if you think that's a burden …
Consider the price of NOT being informed and prepared …

And even if "this time it's different" (famous last words) …
.. and there's never going to be another financial crisis … sunshine and unicorns for as far as the eye can see …
Which is worse … to be prepared and not have a crisis … or to have a crisis and not be prepared?
Remember, the course you don't watch can't help.
Whatever you have, you've worked hard for.
And remember … the flip side of a crisis is opportunity, so it's not gloomy … there's a lot to look forward to and plan for.
For the informed and prepared … the future is bright. But for those who aren't … not so much.
With the stakes this high, it's time to …



To your prepared and prosperous future,
Robert Helms and Russell Gray
Hosts
The Real Estate Guys™ Radio Show
Producers of Future of Money and Wealth
P.S. Think about how much financial education you got in school. Most people get NONE … and so they're easily herded into a system designed to feed the banks interest, the government taxes, and Wall Street commissions and fees.
Worse, without context … it's nearly impossible to recognize major problems forming … while bankers, politicians, and financial media claim all is well.
Future of Money and Wealth will shock and enlighten you … and help you prepare yourself and your portfolio to PROSPER through what many experts believe is an inevitable economic re-set.
You're a click away from changing your future …
Get ALL 20 videos … 14 hours of compelling content … for

only $497

(regularly $1997)
PLUS a SPECIAL BONUS when you act today … the Strategic Real Asset Investing webinar.
Just ONE good idea can make or save you a FORTUNE …
We're just back from another incredible Investor Summit at Sea™ … and it was EPIC!
With 234 people, 2018 was our biggest ever … and many have already reserved their place for next year.  Click here to get YOUR name on the Advance Notice List.
We kicked off the 2018 Summit with a two-day land conference based on our theme, The Future of Money and Wealth.  Our speakers hit it out of the park!
Fortunately, we videotaped the whole thing.  Watch for more details … or if you already know you want it, click here to pre-order the entire two-day series.
Meanwhile, it seems the world continued to spin while we were gone.  So as much fun as it might be to keep cogitating on currency, bonds, gold, oil and interest rates …
… we decided to dig into our real estate news feed and see what's happening with our favorite investment sector.
But a funny thing happened …
A couple of related headlines jumped out as particularly interesting after a week of contemplating the future of money and wealth.
First …
CRE Valuations Are Trending Down – NREI Online, April 6, 2018
For the uninitiated, CRE is short for Commercial Real Estate.  And when the industry talks CRE, it includes large multi-family.
But even if you're a Mom & Pop single-family home investor, you can still learn a lot from following CRE trends.
So this first article opens with …
"… real estate investors can expect that property prices will trend downward in the near future …"
"'Value appreciation has practically stopped …"'
"However, there are variations among sectors.  Industrial … has seen rising values … malls have seen big losses …"
"Cap rates have been inching up … for all sectors except industrial …"
After two days at Future of Money and Wealth, then another seven days at the Investor Summit at Sea™, these comments make a whole lot more sense to us.
First, interest rates are rising.  But the impact on real estate is much deeper than just mortgages getting more expensive.  If only it were that simple.
So without getting lost in the weeds, consider the impact of rising rates on the overall economy …
With record levels of consumer, corporate, and government debt … rising rates put a pinch on budgets at every level.
This means it's harder for consumers to spend more, for businesses to sell more, and for landlords to raise rents on those consumers and businesses.
And when you realize income property values are driven by income, it's easy to understand why stagnant rent growth means stagnant equity growth.
But this article also reminds us why we LOVE real estate … "there are variations among sectors" … so while retail (malls) are losing value, industrial is gaining.
We discussed this trend in our February 14 newsletter, so we won't revisit it here.  The point is …. when things shift, pain and profit are NOT equally distributed throughout the economy.
So if you're alert and proactive, you can get in front of an opportunity … or out of the way of a problem … faster than investors on cruise control.
Meanwhile, while rising cap rates can come from income rising faster than prices, most of the time it's from prices falling.
(Again … no investor left behind … cap rate is income divided by price.  Just grab a calculator and play with numbers until you understand. It's an essential investor skill.)
So why might cap rates be "inching up" … that is, why would buyers be offering less for the income?
Conversely, why would sellers be offering more income for less price?
(That's two different ways of saying the same thing … go back and play with the numbers until you get it.)
One likely reason is investors aren't willing to overpay today (bid up) expecting income to grow in the future.  The numbers need to make sense TODAY.
So cap rates are like a barometer of sentiment.  Rising cap rates are an indicator of a less bullish, more bearish outlook.
If rents rise (creating more income) and/or interest rates decline (reducing expenses), then cash flows improve.
If the rents don't rise (stagnant income) and/or interest rates climb (expenses increase), then cash flows stagnate or decrease.
So investors are saying the think either rents won't rise, or interest rates won't decrease (or even increase), or both.  That is, they don't expect market forces to improve cash flows going forward.
Make sense?
Which leads to the next headline …
Competition Intensifies for Value-Add Assets, NREI Online, April 17, 2018
"… competition is becoming increasingly stiff as the industry faces the likely end of the cycle and rent growth has moderated for core assets."
"As yields get lower and lower … two strategies have emerged … speculative building and value-add …" 
Quoting a research director at a commercial research firm …
"'Value-add has become quite attractive … people are less afraid to take on vacancy risk and reposition buildings.'"
So let's break this down real quick, then you can go get a snack …
When you hear "the likely end of the cycle", it's code for "the party's nearly over."
Real estate, like the rest of the economy, has been partying on easy money since 2009.
At Future of Money and Wealth, Fannie Mae chief economist Doug Duncan reminded us we've been in one of the longest (and weakest) recoveries in modern history.
In other words, we're nearing "the likely end of the cycle."  Duncan thinks the U.S. will be in full-fledged recession in 18-24 months.
So now instead of just buying a property and riding a wave, you actually have to buy smart and do some real work to improve the income … like "take on vacancy risk and reposition buildings." 
And if you're like our pal, the apartment king Brad Sumrok, and you've already been doing value-add and achieving spectacular results … be prepared to settle for "only" solid results.
Here's the bottom line …
Rising interest rates are moderating the economy, so it's important to focus your growth plans on things you have more control over.
This is probably not the environment to bet big on rising rents, falling rates, and lots of passive equity growth.  You'll need to buy smart, have a good plan, and work hard.  We call it "force the equity."
Pick your sectors, markets, properties, and financing structures for the long haul.
And remember … real estate is a highly inefficient investment vehicle with lots of nooks and crannies for good deals to hide.
So when you're well-connected, diligently searching, and properly prepared with a solid team and resources so you can act quickly and carefully, you improve your odds of landing profitable opportunities.
Until next time … good investing!
---
More From The Real Estate Guys™…
The Real Estate Guys™ radio show and podcast provides real estate investing news, education, training, and resources to help real estate investors succeed.
On March 26th, the Chinese launch their yuan-denominated oil contracts.
Is that a big deal? 
Some people think so.  Some say it's just another incremental step towards a gradual shift in global economic power.  Some say it means nothing.
Most people have no idea it's happening … and even if they do, have no idea if it has any impact on them.
But think about this …
If you pay attention and nothing happens, you'll probably learn some things about the eco-system you invest in.  That's not a big win, but it's not a big lose.
But what if you don't pay attention and something big happens? 
That's what happened to all the people who downplayed sub-prime mortgage problems in 2007.  
So stick with us for a few minutes and we'll share our reasons for thinking this is development worth paying attention to … 
… even if you're a nose-to-the-grindstone real estate investor who doesn't care what happens in stocks, bonds, currencies, or commodities.
In this case, we're talking about oil … and in that regard, China's kind of a big deal.  After all, China has surpassed the U.S. as the world's largest importer of oil.  
That means China is the most important customer to countries who sell oil … including Russia, Saudi Arabia, Venezuela, Iraq, and Iran.  
Hmmm … Funny how the U.S. doesn't get along with most of those folks, but that's probably just a coincidence, so put your tinfoil hat away.
The point is … China has leverage with major oil producers to pressure them to do business in yuan … and not U.S. dollars.
THAT'S why some say this latest development is important.
It starts back in August 1971 when President Richard Nixon shocked the world by defaulting on the gold-backing of the U.S. dollar.
That's right.  Up until 1971, foreign holders of U.S. dollars could turn them into Uncle Sam and take home cold, hard gold.
The problem is the U.S. printed too many dollars and foreigners (being prodded by France) got worried … and started trading dollars in for gold.
And as demand for the dollar dropped, so did its value.
So then it took more dollars to buy the same things (inflation).  Gold went from $42 to $850, oil quadrupled, and consumer prices were rising double-digits.
It wasn't as bad Venezuela today, but bad enough that Nixon prohibited private businesses from increasing prices or giving pay raises. 
Yes, that really happened in the land of the free.  It's important to remember … governments do crazy things when they're desperate.
Here's where oil comes into the picture … 
To re-create global demand for dollars after they were no longer as good as gold, Uncle Sam made a deal with Saudi Arabia. 
At the time, the U.S. was the world's No. 1 producer of oil.  Saudi Arabia was No. 2 and the de facto leader of OPEC, the Middle Eastern oil cartel founded in 1960.
In exchange for military support from the U.S., Saudi Arabia agreed to sell oil in dollars.  The other OPEC members tagged along. 
So now, if Germany, for example, wanted to buy oil from Saudi Arabia, they had to buy dollars first.  Even though the U.S. had nothing to do with the deal.
This created immediate global demand for dollars and the "petro-dollar" system was born … replacing the Bretton Woods "gold–dollar" system that Nixon defaulted on.
Many financial historians believe this was the single most important move the U.S. made to save the dollar.
Of course, other tactics were used, including jacking up interest rates and opening trade relations with China. But the petro-dollar system was (and is) a big deal and the focus of today's discussion.
Oil's not well with the dollar … 
Since the mid-70s, the petro-dollar system has been central to creating global demand for the dollar.  And the U.S. has been pretty protective of it.
But China's been systematically cutting into that action. And the yuan-denominated oil contract is the latest, and perhaps most substantial step.
Of course, we're just a couple real estate radio talk show hosts, so don't take our word for it.  Here's just a few of the MANY news reports …
China has grand ambitions to dethrone the dollar – CNBC October 24, 2017
China's launch of 'petro-yuan' in two months sounds death knell for dollar's dominance – RT, October 25, 2017
China Will Launch Yuan-Based Oil Futures Contract, Set to Shake Up Global Market – Fox Business News, December 20, 2017
China Set To Launch Yuan-Prices Oil Futures Next Month – Oilprice.com, February 9, 2018
Yes, we know many pundits and officials contend it's no big deal.  But that doesn't mean they're right.
Funny today.  But not so funny if you were on the wrong end of the joke.
It's good to have a Plan B … 
The dollar's been falling for over 100 years, so it's not the downward trend that freaks people out.  You can get rich simply by leveraging real assets with long term debt as the dollar falls.  That's real estate investing economics 101.
The bigger concern is a sudden move, like when Nixon defaulted on the gold-backing.  Or when the subprime crisis suddenly seized up the entire financial system.
That's like having a fire at your home or business.  It's best to have a plan in place BEFORE the crisis … or you're likely to panic, run in circles, and end up hurt.
We've got Robert Kiyosaki, Peter Schiff, Doug Duncan (chief economist for Fannie Mae), Chris Martenson, Brien Lundin, G. Edward Griffin, and MANY others …
We're going to talk tax reform, the dollar, oil, gold, crypto, banking, and of course, real estate.   
And most importantly … what an investor can do to prepare to avoid losses and reap big profits … and how to know what moves to make as things unfold. 
The future of money and wealth is changing … whether you're paying attention or not.   But if you read this far, now you know.  
The big question is what to do next … 
There's still time to join us in Fort Lauderdale April 6-7.  They might just be two of most important days of your year.
---
More From The Real Estate Guys™…
The Real Estate Guys™ radio show and podcast provides real estate investing news, education, training, and resources to help real estate investors succeed.