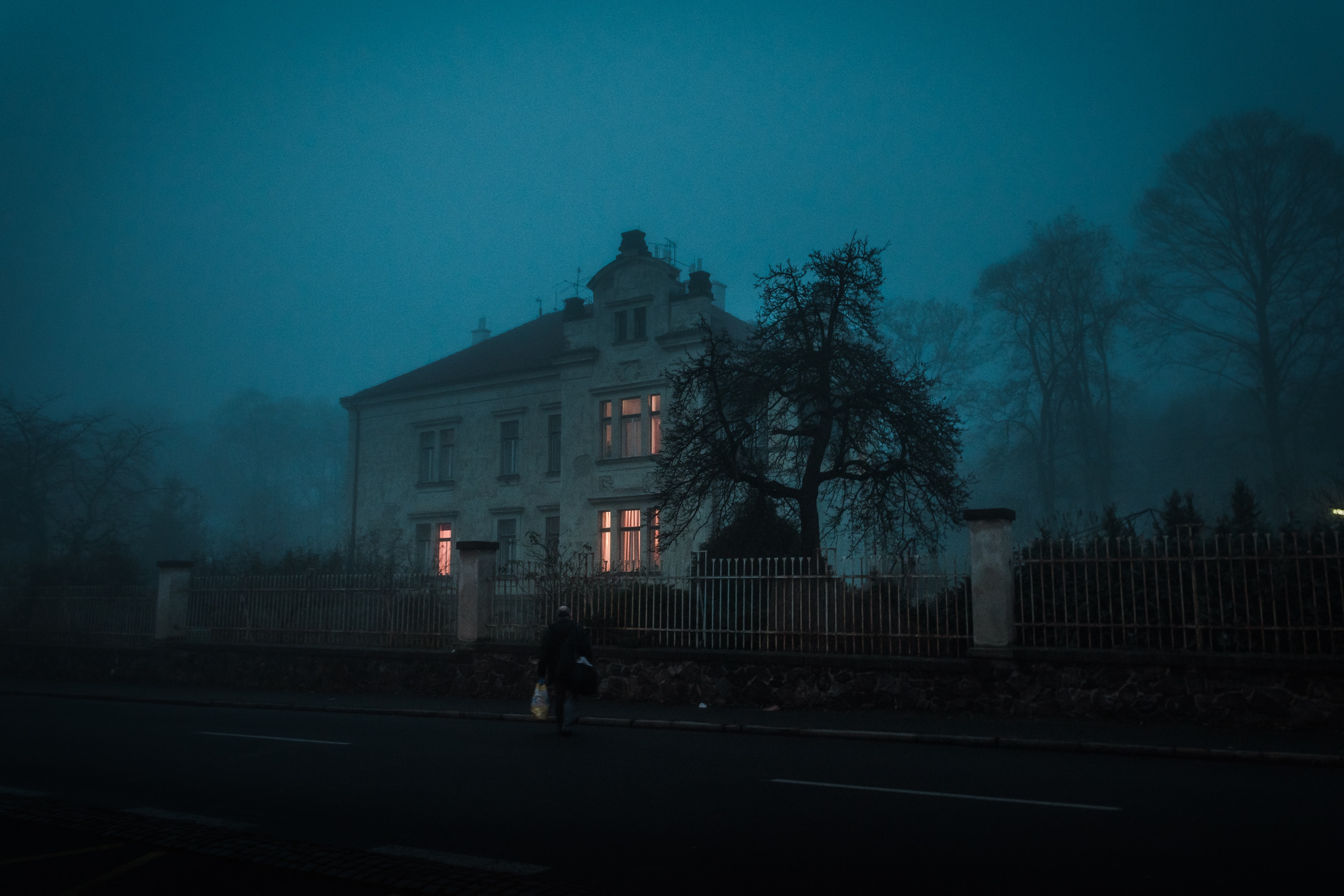 Another year … another Halloween … another classic collection of creepy catastrophes from our listeners. 
The stories you are about to hear are all true … terrible, but true!
And while these investors paid the price, YOU don't have to … if you learn from their experiences. 
Tune in for terrifying tales of toil, trouble, and real estate!
In this episode of The Real Estate Guys™ show, hear from:
Your spooky host,

Robert Helms
His cooky co-host, Russell Gray 
---
Listen
---
Subscribe
Broadcasting since 1997 with over 300 episodes on iTunes!
---
Review
When you give us a positive review on iTunes you help us continue to bring you high caliber guests and attract new listeners. It's easy and takes just a minute! (Don't know how? Follow these instructions).
Thanks!
---
Halloween horror stories … and important lessons learned
Welcome to another bone-breaking edition of Halloween horror stories! 
Alarming anecdotes and deals that went wickedly wrong can contribute compelling lessons for real estate investors. 
It's our annual edition of Halloween Horror Stories!
Real estate is a messy business … but this episode isn't designed to scare people off. Instead, it's a way for us to share tribal knowledge. 
Somebody paid full price for these lessons … so you don't have to. 
The never-ending cosmetic refresh
Curtis Drake and Ryan Pedit acquired a property in a market that they were previously in. It was light rehab … and they wanted to do the cosmetic piece. 
They met with their on-the-ground property management company and went over the timeline and expectations for the updates. They closed on the property … and took off. 
But the whole project went sideways with no revenue income. 
What they learned was that they were doing things that were outside of their management's wheelhouse. That team typically just managed property … they didn't handle cosmetic overhauls. 
Many property managers have a bevy of contractors in their network. So, when you say you want to do some light rehab, they think, "Yeah, we can do that."
But rehab isn't the same as upkeep. 
Curtis and Ryan also share the importance of having a written agreement with dates and times established. Their handshake agreement left them without any leverage to fall back on. 
Should have built from scratch
Loe Hornbuckle has been on the show before. He is a super syndicator … but even he has a horror story to share. 
Loe did a project where he bought an existing assisted living facility. There was a lot of due diligence involved … but even then, some things slip through. 
Turns out the property had an illegal fire suppression system that was not caught by any of the previous inspections. 
Instead, it was caught when they filed for a permit to expand the property footprint into the garage. 
Loe began working with the city to resolve the issue. It took six weeks for the city to articulate why the system hadn't been caught and what the next steps needed to be.
Turns out the city allows certain fire suppression systems in single-family homes and others for businesses. When the property applied for a permit, the city thought it was an SFH. 
But the property actually had an assisted living component … and with a certain number of residents, a different class of fire suppression systems is required. 
So, Loe and his team had to rip out the old system and install a new one … about $15,000 worth of unexpected cost … and they lost 15 to 16 weeks of time. 
Lessons learned … there may be more to your due diligence than you think. Really focus and take account of the physical pieces of the building.  
Just because something has been checked off … it doesn't mean it's correct. 
Another lesson Loe walked away with is that there is power in building from the ground up. 
When you purchase an existing property, there are things you will need to tear out and replace. Sometimes, you might as well start from scratch. 
Tragedy turns into lawsuit 
Our good friend and wonderful attorney Kevin Day shares one of his own client's horror stories.
This particular client had an apartment building. One of the tenants had a boyfriend who was home babysitting her son, left food on the stove … and went to sleep. 
A fire started, and only the boyfriend was able to get out. The family went after the apartment owner in a lawsuit. 
It ended in a settlement with insurance, but there are lessons to be learned. 
Kevin says the big lessons are to separate targets. As you do your business and estate planning … remember that privacy is important. 
The lower profile you have … if they don't know you have five other rental properties … the less of a target you are.  
Fully occupied … or not
Patti Hussey and Andrew Thruston from PJ Hussey … a property and construction management team in Phoenix, Arizona … have their own Halloween horror story to share. 
The team was taking on a 28-unit apartment complex in the northeast portion of Phoenix. 
One thing they noticed was that all of the tenants' leases were month to month. 
It was a hundred percent occupied with rents through the roof … but the day the deal closed, they lost 10 tenants. 
The previous owner was calling tenants and telling them that they were free to move into the next property. The strategy was to build up residency in these multi-family apartments, sell them … and then move tenants to the next property. 
Everything was to give the allusion of high residency. 
The PJ Hussey team jumped in and worked to fill apartments with appropriate leases … but it was challenging. 
The big lesson the team took away is to really be careful how you do your vetting. Talk to the tenants and ask them how long they have been there. 
If things look suspicious … trust your gut. 
For more Halloween Horror stories … and lessons learned … listen to our full episode!
More From The Real Estate Guys™…
The Real Estate Guys™ radio show and podcast provides real estate investing news, education, training, and resources to help real estate investors succeed.
---
Love the show?  Tell the world!  When you promote the show, you help us attract more great guests for 

your

 listening pleasure!
Another classic collection of creepy catastrophes gleaned from the experiences of real-world investors.
Each true story explains the circumstance, the resolution, and the valuable lesson.
While each investor paid the full price of time, money and stress … YOU can get the lessons simply by listening.
So tune in for this year's terrifying tales of investing toils and troubles!
---
More From The Real Estate Guys™…
The Real Estate Guys™ radio show and podcast provides real estate investing news, education, training, and resources to help real estate investors succeed.
---
Love the show?  Tell the world!  When you promote the show, you help us attract more great guests for 

your

 listening pleasure!
Welcome to our annual edition of Halloween Horror Stories … real world accounts of real estate deals gone horribly wrong.
We're honored our guests chose to share their horror stories with us. They also discuss what they discovered in the process … so YOU can learn what NOT to do.
In this Spooktacular episode of The Real Estate Guys™ show, you'll hear from:
Your spooky host, 

Robert Helms

His spooked co-host, 

Russell Gray

Investors 

Sep Bekam
Todd Sulzinger
Michael Manthei
Brad and Emily Niebuhr
Silvana Shull
Lane Kawaoka
David Kafka

and

Ryan Gibson
---
Listen
---
Subscribe
Broadcasting since 1997 with over 300 episodes on iTunes!
---
Review
When you give us a positive review on iTunes you help us continue to bring you high caliber guests and attract new listeners. It's easy and takes just a minute! (Don't know how? Follow these instructions).
Thanks!
---
The shot heard 'round the neighborhood
Our first story comes from investor Sep Bekam. Sep bought a 36-house parcel and started making repairs and raising rents to market price.
But this made one particular tenant less than happy.
You see, the existing tenant was occupying two houses … one for personal use and one for their daycare business … and the rent raises meant they had to downsize.
But that's life. Sep put a Section 8 tenant into the newly unoccupied property and thought that was that.
Six months later, he found out there had been a drive-by shooting. Turns out the Section 8 tenant had a teen involved in gang and drug activities … not the kind of thing you can find out on a background check.
The Section 8 tenant moved out shortly afterward, and Sep started the process of putting a third tenant in the house. But the old tenant … the daycare owner … still wasn't happy. They started interfering with the leasing agents, trying to scare off prospective renters.
Still, Sep found a new tenant and everything seemed okay again … until about a month later, when the tenant heard loud shots.
Turns out the disgruntled neighbor had fired a paintball gun at the new tenant's house … then told them about the previous drive-by shooting.
The solution … Sep made an agreement with the new tenants to put in a state-of-the-art security system so they would feel safe.
The takeaways … Crime sometimes happens, no matter how many safeguards you have in place. Sep says it's important to mitigate the problem WHEN it happens so it's not associated with the neighborhood.
And keep in mind, Sep has a portfolio of over 100 houses. He reminds investors to not get discouraged … these kinds of horror stories are the exception, not the rule.
The bankrupt builder
Todd Sulzinger started investing his self-directed IRA funds in 2011.
He found a developer building fourplexes who was looking for hard-money loans and decided to sign on.
A few months later, one of the developer's major suppliers went bankrupt. And then … the developer went bankrupt too.
Because Todd was only in on a portion of the fourplex, he couldn't foreclose.
The solution … Todd did his best to fight for the money held in the construction management company. Unfortunately, he never recovered all of his money, and what he did get back didn't return until years later.
The takeaways … "Don't do a hard-money loan on a fourplex," Todd says. Know exactly where your money is going BEFORE you make a loan, and understand what will happen in a worst-case scenario.
Also, make sure you can foreclose on a property. And evaluate the risks of any loan or investments. If you're unsure … ask questions. The vetting process should take time if you're doing it right.
The mysterious doorman
Michael Manthei's troubles didn't start when he bought a 10-unit building in a rougher neighborhood … they started when he replaced one tenant with an older gentleman who seemed like a nice guy.
Soon after the tenant moved in, water started leaking from the apartment into the commercial space downstairs.
Then, there was a death in the apartment.
Turns out, the new tenant had been charging homeless people $10 to shower at his place. He let one woman stay overnight … and she overdosed and died. The man was even running a prostitution operation from the apartment.
The solution … "We kindly asked him to leave, and he complied," Michael says. That wasn't the end … the apartment was in bad shape and had to be gutted and cleaned.
The takeaways … Don't trust your intuition more than the process.
Michael now makes sure new tenants complete an application, do a full criminal and eviction background check, and supply references and employment history before he will even consider them.
He considers that process an investment … on getting quality, long-term tenants.
The curious sucking sound
Brad and Emily Niebuhr do a lot of mixed-use deals. But in one property they bought a few years ago, things went terribly wrong.
First, there was the love triangle. One tenant had her boyfriend added to the lease … but a few months later, the boyfriend moved into the apartment of a DIFFERENT tenant.
But that's not the horror story.
People started to hear lots of noise and banging … including odd sucking sounds … coming from the second tenant's apartment. Then, water started to leak from the apartment into the commercial space below.
Turns out, the tenant and her new boyfriend had jaunted off to Alaska, but not before illegally subletting the apartment.
The subletter had an issue with the bathtub drain … but since he didn't want anyone to know he was there, he was using a Shop Vac to drain water from the bathtub, sometimes as many as 13 times a day.
Even worse … the new subletter was allegedly a drug dealer who brought an unverified service dog onto the property.
The solution … Emily and Brad did a property inspection and gave the subletter notice, and he quickly moved out. They also fixed the drain issue.
The takeaways … If you couldn't tell, Brad and Emily were managing the property without the help of a property management team. They told us that now, they wouldn't go without one.
They also realized that investments are about more than the numbers. Even though the mixed-used property had amazing cap rates and returns, it was in a rural area, and they couldn't find a property manager.
Although they finally have property management now, it took a lot of searching. "There's a learning curve to the due diligence process," the couple says.
When disaster strikes
In 2008, Silvana Shull had a successful business in Japan … a large retail furniture and interior design operation. She bought and designed a custom showroom because the numbers made sense.
But right after, the economy started to shift.
She was able to manage for about three years … until 2011 and 2012, when Japan was struck by a series of natural disasters, including tsunamis and earthquakes.
The operation was destroyed.
Silvana had to make a decision … cut her losses and try to rebuild, or close her business entirely and try to recover what she could.
The solution … Silvana sold the building she bought for less than 10 percent of what she originally paid. She shipped all her remaining inventory to Hawaii, where she eventually was able to sell everything … but the entire process took seven years of daily, dedicated effort. And she did it all while taking care of her two small children.
The takeaways … Running an international operation isn't easy and requires a team. "I didn't listen to advice and thought I could do anything," Silvana says.
If she were to do it again, she would listen more and move slower. Although it's impossible to control natural disasters, Silvana says it probably didn't make sense to expand in Japan, considering she was living in Hawaii at the time.
The incredible shrinking IRA
Lane Kawaoka is a podcaster, like us. His show is called Simple Passive Cashflow.
He is also an investor who has made a few mistakes.
When he was starting out, Lane wanted to use his self-directed IRA to invest in a passive deal, but he didn't know many people.
So, when he got a referral, he didn't do much investigating. Lane invested $43,000 … almost his entire IRA fund … in a deal that looked pretty good on paper.
But then he started networking with other limited partners and heard the operator wasn't the most scrupulous person. A year later, Lane got a letter that said his deal had gone south.
Lane was left with a property that needed $20,000 worth of repairs in a tertiary market with long selling times.
The solution … Lane wrote off the loss and eventually fire-sold the property. He was left with only $7,000 in his IRA fund.
The takeaways … "Don't work with someone you don't know, like, or trust. And don't lose focus on building relationships with other peer investors," Lane says.
Trouble in paradise
This story comes from an investor outside of the U.S. … David Kafka. David is located in Belize.
One day, David got a call from an employee. The police needed him to identify a body. Turns out, it was a client of David's … he had just listed and sold her house.
There were some questions floating around about whether the client had actually wanted to sell, and David had the keys to her house. He was worried he might be a suspect. But he was even more worried about finding the actual killer.
The solution … Eventually, David ended up closing the deal. And he realized he wasn't a detective and couldn't solve the murder. He had to extricate himself.
The takeaways … Dot your I's and cross your T's, says David. When the unexpected happens, you want to put yourself in the best possible position.
Also, remember that sometimes bad things happen to good people … and that many things are simply out of our control. So, be compassionate and have fortitude, but keep your nose out of things that aren't in your jurisdiction.
A red-hot deal
Our last horror story comes from investor Ryan Gibson.
Ryan invested in a condo-conversion development opportunity, converting an existing single-family home into condos.
He had great insurance … probably a little too much, he says. But that insurance came in handy when someone broke in and started a fire two months before the condos were set to be finished.
Ryan was on vacation in Hawaii when he got the call, but he had a local contractor on the ground who could help manage the situation.
The solution … Ryan immediately sent an email out to his investors. He also informed his lender, a bank, right away. And he submitted an insurance claim, which luckily covered the damage to the dollar.
The fire extended the entire process by about three months, but in the end, Ryan was able to offer his investors a return over 50 percent.
The takeaways … "If it can go wrong, it probably will," says Ryan. So always be over-insured. And remember, "Bad news doesn't get better with age."
Be transparent and handle problems as quickly as possible … and make sure you have eyes and ears on the ground to help you out when times get tough.
How to handle a horror story
In stressful times, attitude plays a big role. But what really matters is asking the right questions:
What

happened?

Why

did it happen?

How

can I resolve it?

What

can I learn?
That way, you can turn your horror story into a learning experience that will help you be an even smarter investor.
---
More From The Real Estate Guys™…
The Real Estate Guys™ radio show and podcast provides real estate investing news, education, training, and resources to help real estate investors succeed.
---
Love the show?  Tell the world!  When you promote the show, you help us attract more great guests for 

your

 listening pleasure!
Halloween may be yesterday's news, but we've collected a killer bunch of horror stories that will give you a good spook … no matter what time of year it is.
In this annual segment, we'll share seven tales of real estate investing gone horribly wrong … and the lessons investors took away from their nightmarish experiences.
This blog post features four of the stories … to hear the full collection, including stories about downed trailer parks, burning buildings, and more, listen to our podcast episode!
In our 2017 edition of Halloween Horror Stories you'll hear from:
Your far-from-frightening host, 

Robert Helms

His co-host, an all-around scary guy, 

Russell Gray

Formidable five-decade investor,

Bob Helms

Our formerly frightened guests
---
Listen
---
Subscribe
Broadcasting since 1997 with over 300 episodes on iTunes!
---
Review
When you give us a positive review on iTunes you help us continue to bring you high caliber guests and attract new listeners. It's easy and takes just a minute! (Don't know how? Follow these instructions).
Thanks!
---
Drugs, guns, and squatters
Peter and Monique bought a property … only to find out it was quite a nightmare. The pair bought a C-class apartment building about a year ago.
"The issue was not the fire, or the landscaper that was shot, or the gun that was pulled on the on-site manager, or the homeless people who set up in one of the empty apartments for Valentine's Day," says Peter. "No, the problem was even worse than that … it was the property management company."
Peter and Monique thought they did their due diligence.
Their property management company, which the last property owner had also used, was the biggest and best in the state.
But the numbers started telling a different story.
Still, when Peter and Monique spoke to the people at the property management company, they were pleasant and reassuring.
The numbers kept sliding … for eight months, until the couple finally decided to hire a new property management company.
The pair discovered after the fact that the former management company had been negligent on all fronts. Although the company had a set of policies and standards that looked great on paper, they hadn't been following them.
The property managers were not screening tenants, paying important bills, or handling maintenance issues. Some leaks hadn't been fixed for MONTHS.
One of the most difficult parts of the situation was saying goodbye to the former company, who Monique and Peter had been friendly with and liked personally.
But today, Monique and Peter have contracted with a smaller boutique property management company that an investor acquaintance recommended to them.
They have weekly check-ins with the property management company, which has been staying on top of issues, so far.
Lesson: Don't trust a property management company just because someone else trusts them. Do your due diligence … and then let the numbers inform your decisions. And always keep tabs on your property manager with regular check-ins and in-person visits.
The money pit
Felicia is a doctor and frequent traveler. She's also a real estate investor.
She's a busy lady. So, when her real estate agent found a great deal on a portfolio of eight homes while Felicia was out of town, Felicia didn't hesitate to say yes.
Four properties were in good condition and already had tenants, while the other four were fixer-uppers. Not a problem … Felicia figured she could use the profits from the first four homes to fix up the second set of four.
The fixer-uppers were in C- and D-class neighborhoods, and Felicia discovered that her attempts at repairs were constantly thwarted … because every time her contractors left equipment and materials outside, they were stolen.
She was sinking money into the properties at a horrifying rate. Finally, Felicia asked how much it would cost to do all the repairs.
She got a $50,000 loan from her bank and used it to complete the repairs … only to discover that her 50k was gone and the buildings still weren't ready for tenants.
At that point, she had to decide whether to keep digging herself into an even deeper hole. She decided to sell.
Felicia says if she could have done it differently, she would have made sure her investing partner was on board before proceeding with the deal. She found out after the fact that her partner hadn't even made on-site visits while she was out of town.
She also would have had a general contractor or inspector go through the fixer-uppers and give her a quote and a time frame for repairs.
And finally, she would've made sure she was well capitalized so she could finance the repairs.
Lessons: Do your due diligence before purchasing a property. Understand your partner and make sure they're all in. And if you do get into a bad situation, make sure you have the awareness to know when to stop.
The chilling chop saw massacre
Michael M. was driving by his property one day when he saw something truly horrifying … his tenant had fired up a chop saw and cut a ragged hole into the brick wall of his building.
An apartment on top and mini-market on the bottom, the property didn't have any big problems … until one hot day when the mini-market tenant to put in an air-conditioning unit themselves.
Michael said he did a few things when he found out.
He was tempted to be offended that his tenant had permanently altered the building … so his first order of business was to get over his initial shock and anger.
Next, he talked to the tenant. He collected the tenant's hefty security deposit and made it very clear that any unapproved alterations would be cause for removal.
Then, he hired some professionals to fix up the hack job done by his tenant. The tenant paid the bill.
Lesson: Make sure tenants are aware of the provisions of their lease and the consequences for violating those provisions. And make sure you're covered by collecting security deposits from tenants.
A killer of a deal
BJ and Pauline's problem started with their quest for a 1031 tax-deferred exchange.
The couple wanted to use the equity in their four-plex to buy a larger multi-unit apartment building.
They found the perfect property … or so they thought. It was a 12-unit building that fit all their criteria.
While doing their due diligence, however, the couple hired an inspector and began to realize the building would take a lot of work to get up to par.
All right, they thought … we can handle that.
Then BJ decided to do a few walkthroughs himself, without the real estate agent. On one visit, he ran into the maintenance man and got the real story about the building.
Apparently, the current property manager had recently been murdered in one of the building's units. No one had disclosed that detail to the duo!
That manager had been involved in some "extracurricular activities," says BJ, and most of the current tenants were there because they'd been connected to the manager's illegal side job.
Despite their chilling discovery, BJ and Pauline didn't throw in the towel. Instead, they used the building's problems to their advantage.
They started by negotiating a rock-bottom price with the owner based on the information they'd discovered.
After purchasing the property, they got started on renovations and hired a new property manager. Their new manager had all the current tenants complete an application and sign a lease … so most of the former tenants moved out.
Although cash flow wasn't great for a few months, the pair now have 7 out of their 12 apartments filled with vetted tenants. They're hopeful for the future.
Lessons: Always visit and inspect properties yourself before purchasing. Get someone on the inside to give you the real scoop about the property and area. And at every point in the process, make sure you have a good team in place, including a quality lawyer and a diligent property manager.
Don't get scared off …
We hope you're not too scared. The goal of these stories is to encourage, not discourage.
Hopefully this year's horror stories illustrate that real estate has ups and downs … and that nothing is wrong with you if something goes wrong with a deal.
We also hope you learn vicariously from these lessons and develop strategies for mitigating risk in your own investments.
End up with a horror story of your own? Like our guests, we want you to be able to shift from thinking "Oh no!" to asking, "What can I learn from this?"
Push yourself to fail faster, get better, and always keep learning.
---
More From The Real Estate Guys™…
The Real Estate Guys™ radio show and podcast provides real estate investing news, education, training and resources to help real estate investors succeed.
In the haunted house for this spooky show are: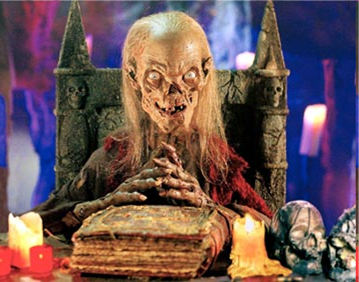 Host, Robert Helms
Co-Host, Russell Gray
"The Godfather of Real Estate" Bob Helms
We love real estate and believe it's arguably the greatest wealth building vehicle available to the average person.  Robert Kiyosaki says,  "Real estate is freedom."
But (and it's a BIG but) sometimes real estate is a real pain in the butt.  When (not if) problems happen to you, how you approach the challenge will often dictate whether and how well you solve it.  Most importantly, what you takeaway from the experience will be a major factor in your future success.
So once a year, and only once a year, The Real Estate Guys dedicate an entire show to our now famous (infamous?) Halloween Horror Stories (lightning, thunder, scary organ music…).
On this year's edition we talk about these eerie real life cases:
The Smokin' Deal
I Don't Need No Stinking Permits
Security You Can Bank On
Who Let the Dogs Out?
The Case of the Mysterious Owner
For each ghoulish case, the Guys describe the Problem in gory detail before moving on to the real life (and other possible) solutions.  Then, the story is wrapped up with a valuable take away lesson.
Someone paid full price for the lesson, but when you listen to The Real Estate Guys, you can get the lesson for free – or at least really, really cheap!
Listen Now:
The Real Estate Guys™ radio show and podcast provides real estate investing news, education, training and resources that help real estate investors succeed.