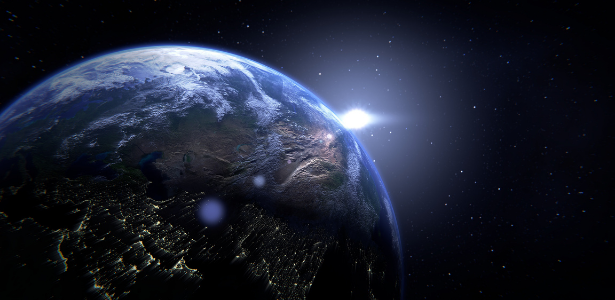 As The World Turns was one of the longest running daytime soap operas in television history. And yes … there are valuable lessons for investors.
From 1956 to 2010, As The World Turns followed the lives of a fictional collection of high-paid legal and medical professionals.
Unlike other shows in the genre, which tended towards sensationalism …
… As The World Turns was nuanced in drawing viewers into the underlying story-lines. The pace was more real-world than melodramatic.
Perhaps it was this deeper intellectual engagement that captivated the audience for decades.
Of course, technology has changed media.
More noise leads to more sensational reporting in desperate ploys to capture attention. It's the opposite of intellectual.
Today, much of the world's story-line comes in sound bites, tweets and posts.
And like Pavlov's dogs, we're conditioned for short attention spans …
… expecting anything important to be short, loud, obvious, easily understood, and hopefully entertaining.
If information isn't sensational, it feels unimportant. So we ignore it.
This could be why day-trading is so popular with many young "investors". It's hyper-stimulating.
But the real world changes SLOWLY … though surely … even in the internet age. Before Google, Amazon and Facebook … AOL dominated.
Of course, slowly but SURELY … the landscape of the internet changed … and is having a profound impact on everything … including real estate.
Impatient investors might overlook important slow-moving changes … and then miss opportunities or suffer damage from risks they didn't even see developing.
For years, we've been talking about the long-term decline of the dollar …
… and the persistent collapse of interest rates …
Both have significant ramifications for investors … real estate and otherwise. Just as AOL lost it's dominance slowly, so might the dollar.
But we've covered this often, so we'll simply continue to suggest the financial system may be approaching a fundamental reset …
… and investors are wise to think outside the dollar while preparing for a temporary credit market collapse.
(Hint: Liquidity is good. If credit markets seize, prices usually crash, and bargains abound until credit markets are restored and prices re-inflate.)
If it's not obvious, the key is getting in FRONT of the wave. Positioning depends on how nimble YOU are in relation to how fast the wave is moving.
Most ordinary investors are unwilling or unable to stay as liquid as needed to nimbly capture big opportunities when shift happens quickly.
However, when a lot of investors all chip in, then together they can grab a big opportunity quickly … even if it's something none of them could, would or should do alone.
Of course, being able to buy is one thing. Knowing what and where to buy is another. And the best clues aren't in soundbites and sensational headlines.
Real estate story-lines are often hidden in boring macro-trends … often only visible to diligent market watchers.
One is the so-called "Amazon effect" … as the growth of online shopping and its resulting shipping boom crushes retail and catapults commercial real estate.
Yes, it's obvious to everyone now. But it's been going on for many years … and there's more to the story than meets the mainstream eye.
Of course, COVID-19 is accelerating this trend … and many others … which is why we did a deep dive into the COVID-19 crisis from an investing perspective.
And consider that before e-commerce started reshaping retail, off-shoring shifted manufacturing and its jobs to far away markets … impacting real estate investing in many markets.
Ironically, COVID-19 might accelerate the return of off-shored manufacturing … which is another slow developing storyline we're following.
The point is … as the world turns, shift happens … often slowly.
And by the time the shifts become obvious, it might be too late to move into position to capture the best opportunities … or avoid the worst pitfalls.
In 2008, we learned businesses will take jobs to more affordable and business friendly places … even off-shore … to survive in tough times.
Similarly, people will change locations and occupations to find work. Many construction workers from Las Vegas ended up in the oil business in Texas.
Ken McElroy taught us strategic market selection … picking geographies with jobs tied to drivers which are difficult if not impossible to move.
Energy is one of the drivers Ken was focused on coming out of 2008. It's hard to move an oil well to China. That was a good call.
Of course, oil is a complex and volatile industry so we wouldn't pick a real estate market driven purely by energy production alone. It's why we avoided North Dakota during the Bakken boom.
When it comes to geographically linked industry, distribution is one of the most stable because it truly follows the old adage: location, location, location.
Distribution hubs are all about location.
Because even if all the stuff is made in China, India or Mexico, it's still shipped in boxes moving through domestic hubs to American consumers.
This was true before manufacturing was off-shored. It's been true while shopping moved from in-person to online. And it's still true during COVID-19.
Distribution is a boring, stable real estate story-line that's a little hidden under all the sensationalism of the crisis du jour.
So coming out of the last crisis, we focused on Dallas (energy, distribution, and more), Memphis (distribution), and Atlanta (distribution, and more).
Notice a common denominator? And a decade later, the underlying story-line … and the markets it supports … continues to be strong.
Of course, small investors aren't buying warehouses, distribution centers, truck sales and service centers, rail hubs, ports, or shipyards.
But small investors and syndicators CAN own the residential rental properties which house the employees of all those places.
This allows you to combine the resiliency of residential real estate with the geographic desirability of distribution to add stability to portfolios in uncertain times.
And best could be yet to come …
When capital is moving into expanding these centers, it usually means more jobs and housing demand in those markets down the road.
BUT … you can't see these trends early by limiting yourself to tweets, memes, soundbites, or mainstream financial media. It's all far too unsensational.
However, professionals in commercial real estate often diligently track the slow but large flow of capital and transactions into the space.
Strategic real estate investors watch these mega-trends and use them as clues about where and when to scurry into place …
… ESPECIALLY while short-attention span investors are NOT paying attention or are scattering like cockroaches in the light of uncertain economic times.
So … take a deep breath … you've come this far … and ponder these points …
Are the millions of people in the U.S. going anywhere soon?
Is it likely someone will create a technology to negate the need for people to live in houses or have stuff shipped to them?
We don't think so.
Therefore, even though there's a LOT of sensationalism in the temporary economic drama … the underlying story-line is as slow and steady as the world turns.
So when we came across this midyear 2020 report on the "Elite 11" U.S. industrial markets, it captured our attention.
The report is authored by a 40-year old commercial real estate firm. It provides insight into commercial space growth indicators in 11 key markets.
Among them are Atlanta, Dallas-Fort Worth, and Houston.
While DFW led in absorption, Houston led in expansion, and "Atlanta will very likely set a record total square footage delivered … by the end of 2020."
And they're all in business and landlord friendly states … compared to others which seem intent on chasing business out.
Remember, a fundamental priority of real estate investing is to pick strong markets and product niches FIRST …
… then build a boots-on-the-ground team … and THEN find properties.
Properties are best chosen in the context of markets and sustainable economic drivers.
So while people may not shop in stores or work in offices as the world turns … it's highly likely they'll always need a home and stuff.
So in an unstable world, smart investors will figure this out. Better to be among the early.
Distribution is a real bright spot right now … so while COVID-19 makes the future murkier, it doesn't erase essential human needs.
And if the current uncertainty frightens short-attention-span investors into staying on the sideline, even though the underlying story-line is stable …
… it's a chance to stay calm and "be greedy when others are fearful."
Until next time … good investing!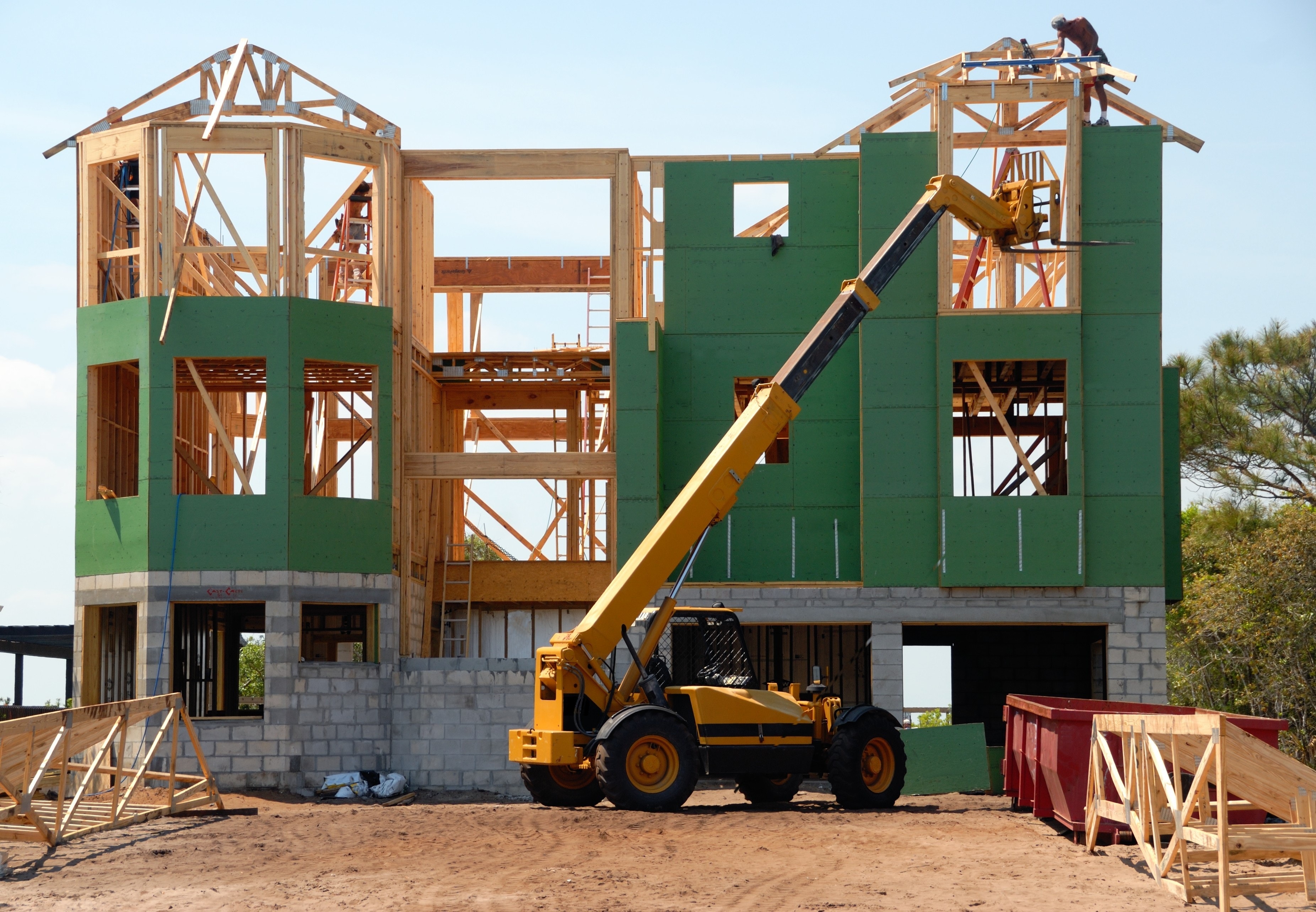 Vacancy is the enemy of real estate investment. But no fear!
You can invest in a property with zero deferred maintenance and a whole lot of attraction to tenants. 
Smart builders are helping real estate investors dramatically reduce the risk of vacancy and expensive repairs. 
Listen in as we chat with a man who is creating build to rent properties in some of the best rental markets in the United States … and see what opportunities await investors like YOU.  
In this episode of The Real Estate Guys™ show, hear from:
Your helpful host,

Robert Helms

His deferring co-host,

Russell Gray
From Fourplex Investment Group, Steve Olson
---
Listen
---
Subscribe
Broadcasting since 1997 with over 300 episodes on iTunes!
---
Review
When you give us a positive review on iTunes you help us continue to bring you high caliber guests and attract new listeners. It's easy and takes just a minute! (Don't know how? Follow these instructions).
Thanks!
---
Discover build to rent
Today we're going to talk about an interesting niche within real estate. 
More and more, we're seeing builders who don't build property to sell to an owner occupant … they're selling to investors instead. 
It's called build to rent. 
With millennials fighting student debt and not forming households or buying property as soon in their life, it's a great time to get into the rental game. 
We've dabbled in this niche ourselves … though it wasn't firmly established at the time. 
We'd catch a builder in a phase of development and say, "What if we came in and bought the rest of your inventory?"
It was a real win-win. The developer no longer had to question which properties would sell … and investors could get inventory that they otherwise wouldn't. 
The tenants benefitted too. They got to move into these brand new, beautiful properties. 
As the niche has grown, it has only become better. 
Now, you have builders building with the landlord and the tenant in mind … which means you can do some value engineering that maybe you wouldn't do if you were selling to owner occupants. 
All of this means bringing product at a more competitive price … which means a better ROI. 
Our guest today is Steve Olson of Fourplex Investment Group (FIG). FIG builds brand new fourplexes in a variety of markets … ready for investors to swoop in and swoop up profits. 
Creating a valuable niche
The days of buying a home for less than it costs to build are gone. In many cases, developers, builders, and investors are finding that it's more economically viable to just build new. 
If you want to be in the investment property business … you've got to find somewhere to get inventory … and you have to look at shifts in the marketplace. 
Two major demographic shifts are happening. 
One, baby boomers are looking for something more convenient … a managed community with some amenities to it. 
Two, millennials are more likely to rent than to buy … homeownership is getting more expensive, and many of them have a distaste for it. 
So, people want to live in these build to rent properties … you just have to pick the right markets. 
"More importantly, I think, you need to pick the right sub-markets within those solid markets. You've got to get to know the neighborhoods," Steve says. 
And when you are building to rent, you've got to be able to look out at the horizon and be confident that there will be tenants in the area in 18 months … or more … however long it takes to get property standing. 
Steve and the team at FIG build brand new fourplex units … beautiful homes that are attached and have parking. 
They are an upscale rental … built in communities that allow them to offer amenities and services. 
"The idea is that we have to balance two worlds. We have a bunch of different investors but the feeling of a cohesive community. We do this by creating uniform standards through an HOA," Steve says. 
As far as the tenant knows, they're in a townhome complex or apartment complex. They have amenities. There is a property manager they report to … the same experience across the board. 
HOAs aren't always popular … but that's usually because homeowners are too busy to be bothered to come to meetings and be involved. 
Investors aren't like that. 
Owners that are investors are very interested in the long-term health and viability of the complex. 
This type of investment is especially suited for someone who thinks a little more long term. The average investor doesn't come in, buy a fourplex, and flip it to another guy in a year. 
With FIG's approach, there is a certain amount of value engineering that can take place. 
"We deliver units cheaper than almost anybody I know of, but you have to strike a balance so you aren't paying for it down the line," Steve says. 
For example, Steve and his team have started using as a standard luxury vinyl tile floor … it's meant to take a beating. 
"It looks good, like wood, but you can drag a couch across it. The dog can run around on it, and it's still going to last a long time," Steve says. 
But everything else is meaningless if you don't talk about markets. 
The right markets for fourplex investment
A market is where we find tenants … so Steve and the team at FIG are very conscious of the markets they choose to build in. 
"Strategically, we're looking for population growth. We're looking for employment. You can get past a lot of things if you have those two things," Steve says. 
FIG started in Utah in the Salt Lake City metro. Then, they expanded into markets in the Houston metro and into Boise, Idaho. 
Boise has tons of growth with jobs coming in from the Northwest and other less business-friendly states … and the vacancy is really low across the board. 
The team is also moving into the Phoenix metro area. 
For more information on this investment niche, listen in to the full episode!
More From The Real Estate Guys™…
The Real Estate Guys™ radio show and podcast provides real estate investing news, education, training, and resources to help real estate investors succeed.
---
Love the show?  Tell the world!  When you promote the show, you help us attract more great guests for 

your

 listening pleasure!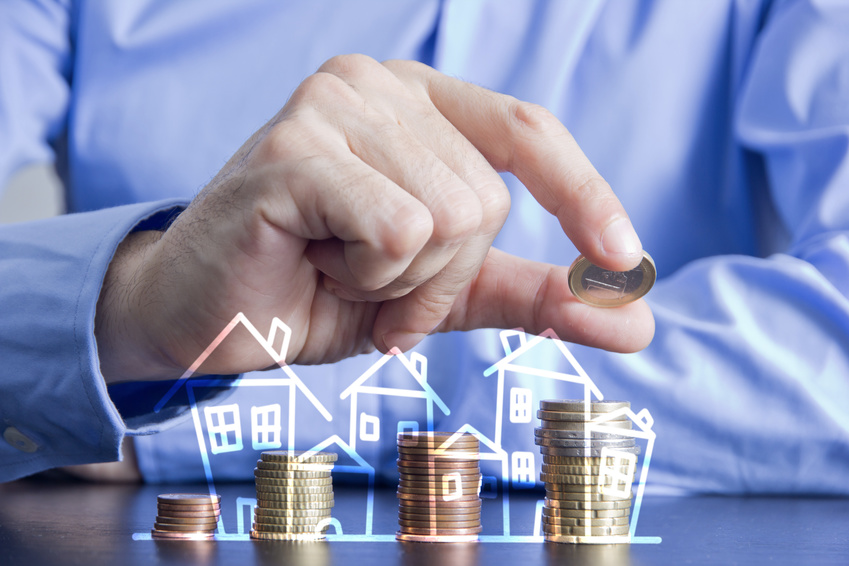 They say the best deals go first … so it is too late in the cycle to find great real estate investment opportunities?
We say the answer is no. 
We're visiting with a multi-market investor who is finding plenty of deals … even this deep into the economic cycle. 
Join us as we push past talk of bubbles and compressed cap rates to uncover deals still up for steals!
In this episode of The Real Estate Guys™ show, hear from:
Your dealing host,

Robert Helms

His reeling co-host,

Russell Gray 

President of ROI Turn Key Properties,

Jared Garfield
---
Listen
---
Subscribe
Broadcasting since 1997 with over 300 episodes on iTunes!
---
Review
When you give us a positive review on iTunes you help us continue to bring you high caliber guests and attract new listeners. It's easy and takes just a minute! (Don't know how? Follow these instructions).
Thanks!
---
The complex market ecosystem
It's not just important what you invest in … but where. 
Markets are different across the world. So, today we're going to focus on studying market trends to find excellent real estate investments. 
There is a lot of talk about "the market cycle." But you see, there's not just one market cycle. And some market cycles run concurrently. Others lag … and some are completely opposite of others. 
The key is to make decisions on where to invest depending on where you think the puck is going. 
Remember that markets are more than just geography. They also take in demographics. 
Economic cycles affect markets too … and they are affected by the business cycle … the ebb and flow of supply and demand. 
It's an extremely complex ecosystem. 
Because real estate moves slowly, you don't day trade. You look out at the horizon and think about the long game. 
There's also a lot you can learn from other people's experiences. There are plenty of resources from people who have been through a market downturn or downward cycle before. 
Just don't forget that in real estate, there is no one great, perfect real estate market. 
The trick is to match a market with your personal investment philosophy … who you are as an investor, what you're trying to accomplish, your goals and dreams. 
Focusing on a handful of markets can make a lot of sense in the long term. 
Our guest is in a lot of markets and does a lot of thinking and research about this very topic … and he is here to talk about some of the markets he likes for investors today. 
Identifying and adapting to markets
Jared Garfield used to go to his grandfather's real estate office, drink soda, and talk real estate. 
"From the time when I was a kid, I wanted to be in real estate and follow in the family business," Jared says. 
But Jared learned from his family's successes and failures … and what he learned was the power of diversification. 
Jared started buying houses in college. He bought foreclosures and flipped them for modest profits. After graduation, he built up a pretty large real estate portfolio. 
But Jared recognized that markets change. A market that is more cash flow oriented becomes more of an appreciation market over time. Dallas, Texas, is the perfect example. 
So, Jared spends a lot of his time watching that evolution and … to the best degree possible … anticipating it. 
"I developed a spreadsheet that analyzes 278 metropolitan statistical areas across the entire country on about 80 different metrics," Jared says. 
Jared incorporated everything from poverty level to crime to test scores to media to affordability … and he looked at appreciation, building permits, job growth, population and more. 
"With that, we've identified some markets where you can really outperform many of the other markets," Jared says. 
Jared also says it is important to think about submarkets. Investors tend to be the first in when there is an opportunity and the first to leave. 
So, Jared likes to look at secondary and tertiary markets. Take Huntsville, Alabama, for example. 
Huntsville is known as the Pentagon of the South. It's home to NASA, Boeing, Lockheed, and Raytheon, and the FBI just moved 4,500 jobs from Langley to Huntsville. 
Jared bought foreclosed houses in C or C+ neighborhoods for $28,000 to $35,000. They put in an average of $30,000 into rehab. Five years later, those homes are selling for about $120,000. 
The cash flow is really good. 
But, Jared says, you have to deploy different strategies at different phases of the cycle. 
Now that Huntsville is no longer an absorption project … it's expansion, full tilt … there is no reason to buy turnkey in C class neighborhoods. Instead, it makes more sense to buy new construction. 
"A market gives you what the market gives you, and you have to decide how to take that and turn it into something that makes sense," Jared says. 
Selecting the right market for you
There's a lot to learn about selecting and profiting in high cash flow markets … that's why Jared has prepared a special report for our listeners. 
In this report, Jared shares how to choose markets … the metrics you should use and how to understand the difference between high cash flow markets and others. 
Jared also shares what things you should watch for in each of his top market picks. 
One of those big factors is the one-horse town. 
A one-horse town doesn't mean small. It could also mean a big town with a very segmented workforce. 
Seattle took a bath when Boeing laid-off workers in 1990. Houston had it rough because it used to be pretty much just oil. You've got to have a diversity of employment and industries. 
"I like to invest in towns that are at least 300,000 in population and have a variety of employment sectors," Jared says. 
With single-family investing, all the data is there for you to pick the right market and get high returns … you just have to know how to look. 
For more tips and experiences from Jared, listen in to the full episode!
More From The Real Estate Guys™…
The Real Estate Guys™ radio show and podcast provides real estate investing news, education, training, and resources to help real estate investors succeed.
---
Love the show?  Tell the world!  When you promote the show, you help us attract more great guests for 

your

 listening pleasure!
As major markets grow and mature, residents and businesses start to feel the financial pinch … and follow their wallets to greener pastures.
Savvy investors recognize trending, emerging markets and migrate there in search of value.
It's all about monitoring where people are moving … and moving faster.
Listen in as we visit with a multi-market investor to find out why and where he is looking for opportunities.
In this episode of The Real Estate Guys™ show you'll hear from:
Your moving-up host, 

Robert Helms

His moving-over co-host, 

Russell Gray

Fourplex Investment Group consultant, 

Steve Olson
---
Listen
---
Subscribe
Broadcasting since 1997 with over 300 episodes on iTunes!
---
Review
When you give us a positive review on iTunes you help us continue to bring you high caliber guests and attract new listeners. It's easy and takes just a minute! (Don't know how? Follow these instructions).
Thanks!
---
Metros on the move
One of the most crucial tasks for a real estate investor is finding a market that matches their real estate philosophy.
As an investor, you must think about the personality and culture of your portfolio … then find a location that offers opportunities for growth and cash flow.
On your own, you can do high-level research on rent prices, population growth, job creation, and infrastructure … but you need a team on the ground to succeed.
A local team is in touch with the minute details of a market. They can point you to the specific areas of a metro that are best for your investment.
We rely on people on the ground to help us understand what markets our listeners should have on their radars. Steve Olson is one of those people.
As a consultant for Fourplex Investment Group, Steve oversees several up-and-coming markets … and he is here to introduce us to three metros attracting attention now.
Salt Lake City, Utah
There are a lot of exciting things happening in this rocky mountain metro.
The greater Salt Lake City area encompasses a lot of cities … each with unique investment opportunities and cultures.
This long, skinny metro follows the mountains of the Wasatch front … and houses a little over 2 million people.
A high birth rate paired with large numbers of people migrating from other states is a testament to the metro's family-friendly and business-friendly culture.
With mountains on both sides, the area is a hot spot for skiing and other winter sports. In the summer, hiking and biking are popular attractions.
From a real estate perspective, Salt Lake has been a stable market for some time now … but it's growing faster and faster.
Two key areas that draw investment attention are Silicon Slopes and the Northwest Quadrant.
Silicon Slopes is home to towns like Lehi, American Fork, and Draper. The nickname refers to the large number of tech companies that have set up shop there.
Organizations like Adobe, Ancestry.com, and even the National Security Agency (NSA) have built major hubs in the area.
With a rapid influx of new residents, there have been some growing pains for the tech towns … but infrastructure is catching up and new construction is BOOMING.
The Northwest Quadrant is what Steve calls "an interesting opportunity." Being surrounded by mountains leaves only so much space for new growth.
"For many years, you would just consider it a barren wasteland," Steve says, "but now it is the only direction to go."
The Northwest Quadrant is near the Great Salt Lake and the Salt Lake City International Airport.
"If you want land in any kind of quantity that's affordable, that's the direction you have to go," Steve says.
Businesses recognize this and are embracing the blank slate. Amazon recently built a new shipping facility in the area, and so did UPS.
Thousands of new jobs mean new residents … and those residents are looking for affordable places to live.
The two main cities in the Northwest Quadrant are West Valley City and Magna.
In the past 15 years, only ONE new apartment complex has been built in those cities … and it is operating at 97 percent occupancy.
Steve says the location has lots of potential. Tenants can enjoy new, clean, affordable places to live and get to downtown Salt Lake City in 15 minutes.
"You're going to look at that area in 5 to 10 years and not even recognize it," Steve says.
Houston, Texas
Houston, Texas, is a go-to market for many investors … but a recently completed toll road is opening new parts of the area for investment opportunity.
After Hurricane Harvey, the fate of the Houston metro housing market was uncertain. But just four weeks after the storm, home sales had rebounded and seen the greatest rental activity of all time.
More and more growth is flowing into the northwest part of the Houston metro. For many tenants, Cypress, Texas, is the destination.
This suburb has become one of Houston's largest communities and recently ranked 50th in the top 100 highest-income urban areas in the country.
The oil and gas industry have a major presence in the area, as well as the healthcare, aviation, and distribution sectors.
With a diverse, expanding economy, Cypress is on track for significant job and population growth … a great sign for real estate!
Boise, Idaho
You don't normally hear a ton about this market because it isn't a giant metro. As of 2018, about 700,000 people call Boise, Idaho, home.
But Steve says if you dig into the stats, you'll feel very confident in its potential. People who are tired of metros like Portland and Seattle are going to Boise.
"Boise is more business friendly, but you're still in the Pacific Northwest," Steve says.
Quality of life in the area is marked by access to plenty of outdoor activities like biking, rock climbing, water sports, and skiing.
The metro is notable for its population and job growth … triple the national average … and is landlord-friendly. And who could forget the low taxes?
New residents are moving into suburbs like Nampa and Meridian and targeting new construction.
Find your niche and your market
No matter where you invest, there are many ways to put your money to work for you … and these markets are no exception.
The approach Steve takes with Fourplex Investment Group is a particularly unique niche.
By building brand-new apartment buildings on empty land, Steve and his team can meet rising space needs and offer great incentives and returns for investors.
That means instead of buying the 40-year-old fourplex down the street, you can buy four units in a 100-unit, brand-new apartment complex.
And you're not at the mercy of apartment or commercial financing!
Whatever your investment approach and chosen market, remember that it is all about finding an opportunity that matches YOUR philosophy and works for YOU.
---
More From The Real Estate Guys™…
The Real Estate Guys™ radio show and podcast provides real estate investing news, education, training, and resources to help real estate investors succeed.
---
Love the show?  Tell the world!  When you promote the show, you help us attract more great guests for 

your

 listening pleasure!
If the first property you bought as a real estate investor was a single-family home, you're not alone.
This property type is a popular first choice for many … maybe even most … real estate investors.
But eventually, you'll want to take your investing to the next level. If you're at that point, this episode of The Real Estate Guys™ show is for you!
We'll be chatting with our special guest about how investors can get started with multi-family properties … from duplexes to fourplexes.
Listen in! You'll hear from:
Your next-level host, 

Robert Helms

His level-one co-host, 

Russell Gray

Consultant at Fourplex Investment Group,

Steve Olson
---
Listen
---
Subscribe
Broadcasting since 1997 with over 300 episodes on iTunes!
---
Review
When you give us a positive review on iTunes you help us continue to bring you high caliber guests and attract new listeners. It's easy and takes just a minute! (Don't know how? Follow these instructions).
Thanks!
---
From house-flipper to investor
A bit about our guest … Steve Olson got his start in real estate at the tail end of his college career, when he flipped his first house.
He's now an experienced investor who works to help other investors add value to multifamily investments.
We asked him for his thoughts on flipping now that he's moved on.
"It's not a bad thing to do," he says, although he acknowledges flipping is not really real estate investing because you have to trade time for dollars.
"You have to know what you're getting into," he says. For many investors, flipping can be a great way to generate capital, but it's not always sustainable.
Steve would recommend that new investors talk to someone who's flipped houses before they consider that option seriously.
Taking the leap to multi-family properties
If you've started out in single-family housing … or even if you haven't … multi-family properties are an excellent next step.
Steve specifically recommends two-, three-, and four-family apartments.
Why stop at fourplexes? For a good reason … Fannie Mae has loan options for investors that stop at four-family apartments.
These slightly bigger investments are the perfect next step up. And they allow you to fully maximize a Fannie Mae mortgage.
They also provide a more sustainable income source. Think about it … single-family properties are either 100 percent occupied or completely vacant.
But with a fourplex, even if you have one vacancy, you have a 75 percent occupancy rate.
There's one problem with multi-family properties, though … and that's demand. Because demand in the housing market is high right now, even for properties bought primarily by investors, cap rates are being pushed up.
Some investors resort to buying properties in bottom-of-the-barrel neighborhoods … but that's a risky bet.
A return for a low-priced property might look great on paper, but a low return that actually happens is far better than a high return on paper that never happens.
Tenant quality is worth it for the peace of mind.
So how do investors find great properties … that aren't in C-class neighborhoods? Steve has two options for investors.
Find lower cap rates with a value add
Cap-rate compression is driving prices up … but rents aren't rising. Steve recommends that investors navigate today's market by finding value-add opportunities.
Finding a respectable cap rate takes some maneuvering, he says.
He names two options:
Buy a run-down apartment for a low price and add value after purchase.

Buy land pre-construction and then add value by building new apartments.
With the Fourplex Investment Group (FIG), Steve helps investors navigate the second option.
He recruits investors before properties are even built—a win for investors, who can get a better cap rate, and for developers, who get risk removed from their plate.
So how do investments with FIG work?
FIG operates in four markets: Salt Lake City, Houston, Boise, and Phoenix. They are cautiously investigating new markets as well.

New projects start with a tract of land and a developer. Then FIG puts together a pro forma and releases the new project to investors four to six months before the build date.

Investors put down a deposit to reserve their spot, and FIG sets them up with construction financing.

Fourplexes (as well as some three-plexes and duplexes) are built in groups. Construction usually takes about 12 months. Investors get two to four brand-new townhomes … and one tax ID.

The average fourplex runs from 650k to 800k, depending on the market. Investors put 25 percent down and refinance when construction is complete.

FIG requires investors to use an in-house property manager, at least for the first two years of their investment. This provides stability and maintains the integrity of rents.

FIG sets up an HOA to preserve the appearance … and value … of the townhouse-style properties. Exterior maintenance of the properties is included.
"The fourplex model does well when the market isn't doing well," says Steve … and that's the ultimate measure of whether your investment is a good choice.
Steve shared lots of details about how investors can get started in multi-family properties with FIG … but if you're interested in more information about how YOU can make the jump to multi-family properties, please click here to request a report he compiled especially for listeners of The Real Estate Guys™ show.
Words of wisdom
We asked Steve what he wished new investors knew going in to a multi-family deal. He gave us a few words of wisdom:
"The pro forma is only as good as the neighborhood."

"You're not buying treasury bonds." Steve says nothing … including a return … is guaranteed.

"When something goes wrong, that IS normal." Investors have to accept there will be bumps in the road and …

View real estate investments through a long lens. A few months are not indicative of a long-term trend. Investors should be patient, Steve says.
We hope you gleaned some new perspectives from our conversation with Steve. We certainly did!
We believe in education for effective action … which is why we encourage you to seek out many different perspectives and relate them back to your personal investment philosophy.
The more ideas and perspectives you're surrounded by, the more likely it is you'll hit on something that perfectly aligns with your own goals as an investor.
So keep on listening!
---
More From The Real Estate Guys™…
The Real Estate Guys™ radio show and podcast provides real estate investing news, education, training and resources to help real estate investors succeed.
"Those who do not remember the past are condemned to repeat it."
   – George Santayana

This is one of our favorite quotes.  It's simple yet powerful wisdom … useful for individuals, businesses, governments … and certainly for investors!
We could take this theme in a thousand different directions, but this CNBC headline caught our attention this week …
Here's how an obscure tax change sank Puerto Rico's economy
With tax reform in today's financial headlines … and our memories of what happened to real estate after the 1986 tax reform …
… we think it's a good time to consider the impact of tax policy on the economy, jobs, and real estate.
As for Puerto Rico … it's a huge mess after Hurricane Maria.  Lots of infrastructure and real estate have been destroyed.
Of course, the financial mess in Puerto Rico was in the news long before Maria showed up.  The natural disaster just made the financial disaster a whole lot worse.
Let's dig in and look for lessons for real estate investors …
The CNBC article points out, "Even before a devastating hurricane … the government was struggling with an economy in shambles …"
And, "That fiscal mess has its roots in the repeal of a controversial corporate tax break that helped spark an exodus from the island that sent its economy into reverse."
Yikes.  Will people and businesses really move just because of some "tiny" tax law?
Yes.  Yes, they will.  It turns out taxes (and avoiding them) are kind of a big deal to people and businesses.
In this case, a tax break, "enacted in 1976, allowed U.S. manufacturing companies to avoid corporate income taxes on profits made in U.S. territories, including Puerto Rico. Manufacturers … flocked to the island."
This lead to an economic and employment boom in Puerto Rico.
Of course, when politicians see money they just can't help themselves.  The Puerto Rican politicians started spending, and borrowing to spend even more.
Meanwhile, back in the U.S., the CNBC article says …
"But by the early 1990s, the provision faced growing opposition from critics who attacked the tax break as a form of corporate welfare."
So in 1996, a ten-year phasing out of the tax break began and "plant closures and job losses followed."
Which bring us to tax policy and real estate investors …
The law had nothing to do with real estate or investors … but then again, it had EVERYTHING to do with real estate investing …
… because real estate investments are highly dependent on JOBS.
And whether you think it's fair or not, corporations make decisions about where to do business (or not) based partially on tax policy.
In this case, tax breaks attracted corporations to set up shop and were good for jobs and real estate.  The removal of those breaks had the opposite effect.
Of course, the law in question was passed and repealed at the federal level.  It wasn't under Puerto Rico's control.
But Puerto Rico got the lesson.
So in 2012, Puerto Rico passed Act 20 and 22 … effectively becoming an attractive tax haven for both businesses and individuals.
We first heard about this from Summit at Sea™ faculty member Peter Schiff … who moved his asset management company and himself to Puerto Rico to save taxes.
He's not the only one.  We have several other friends who've done the same thing.
Right now, the tax law still exists … though much of Puerto Rico doesn't.
We think there's probably a way to combine those two circumstances to create an opportunity for real estate investors.
Of course, back in the U.S., tax reform is in the air again …and corporate tax breaks are in the mix.
Will corporate tax breaks bring businesses to the U.S. and create an employment boom? If so, where?  And will the breaks be permanent or temporary?
It's too soon to tell, but it's something we'll be watching closely.
Meanwhile, there's another lesson from the Puerto Rico story …
We know a tax break brought in a tide of corporate investment, and the removal of the tax break decades later took the tide back out.
But there was a lot of opportunity in between.
Of course, to catch a wave, you need to be watching the horizon.  And when you see the wave forming, you need to paddle quickly into position.
In Puerto Rico, as in Florida, Houston, and the several Caribbean islands all decimated in varying degrees by the back to back hurricanes …
… there's going to be a big tide of capital flowing in to repair everything.
And because of the scope of the problems, the season of rebuilding could last quite a while.
Recently, we talked with our boots-on-the-ground turnkey property provider in Orlando, and he says he sees a lot of opportunity in his market right now …
Problem properties are popping up with pricing that leaves some meat on the bone for investors.
That's good news … not just for investors, but for the community at large … because investment capital is needed to help with the recovery process.
The same is true in Houston, Puerto Rico and other areas ravaged by the storms.
Of course, conditions in each market are different.  Orlando is in far better shape than Houston which is far better shape than Puerto Rico.
All that to say there are different levels of distress, bargains, risk and reward in each market.
Unfortunately for the average individual part-time investor, the gap between seeing opportunity and being able to take advantage can be too big to bridge.
For most U.S. citizens, their "investment" into these disaster zones will be a de facto donation through their taxes, as federal relief funds pour into each area.
Of course, many kind-hearted individuals will make modest personal donations, which is admirable.
But to get LARGE amounts of private capital into each area to help rebuild, it's going to take an investment opportunity.
And we think private syndicators have a role to play.
Motivated real estate entrepreneurs with skills and availability have an opportunity to start a private investment fund to aggegate private capital and make profitable investments in each of these areas.
Busy qualified investors who don't have the time or skills, but see the opportunity, can make an investment in these private funds and earn a profit while helping heal ravaged markets.
This is the kind of capitalism that makes a positive difference in the world …  people helping themselves by helping others.
Or as our good friend Gene Guarino often says, "Do well, by doing good."
Until next time … good investing!
---
 More From The Real Estate Guys™…
The Real Estate Guys™ radio show and podcast provides real estate investing news, education, training and resources to help real estate investors succeed.
If you're a mass consumer of financial punditry as we are, you've probably heard the term "black swan". 

In the context of investing, a black swan is some completely unexpected event that has a substantial impact on financial markets and investors …
… like back-to-back mega-hurricanes which wreak many hundreds of billions of dollars of damage.
Even as the millions of affected people are working through the enormous task of sorting through the damage and cleaning up the mess …
… investors far away from the stricken areas are assessing the potential ramifications of these huge and unexpected events.
As we discussed in a recent broadcast, there's certainly opportunity and a role for investors to play in helping these areas bounce back from disaster.
But it could be the affliction isn't purely physical.
Consider this recent CNBC headline … 
Harvey's hit to mortgages could be four times worse than predicted—and then there's Irma
"As many as 300,000 borrowers could become delinquent on their loans after Hurricane Harvey …"
"The sheer volume of homes hit by Hurricane Irma will likely cause an increase in mortgage delinquencies as well …"
The article references a report produced by Black Knight Financial Services … so we took a look and found these notable excerpts:
"More than 3.1 million properties are now included in FEMA-designated Irma disaster areas, representing approximately $517 billion in unpaid principal balances."
"Harvey-related disaster areas held 1.18 million properties – more than twice as many as with Hurricane Katrina in 2005 – with a combined unpaid principal balance of $179 billion."
That's $696 billion of mortgages that could potentially go bad because property owners are underinsured, have negative equity, or are owned by displaced people in financial distress.
For context, according to this 2007 article from Associated Press:
"Subprime mortgages totaled $600 billion last year [2006], accounting for about one-fifth of the U.S. home loan market. An estimated $1.3 trillion in subprime mortgages are currently outstanding."
In other words, the value of outstanding mortgages on ONLY those properties inside the disaster areas is over half of what the TOTAL of ALL subprime mortgages were leading into the 2008 financial crisis.
But, you say, all those mortgages aren't sub-prime.  Prime borrowers wouldn't walk on their mortgages … potentially triggering another debt crisis … would they?
Of course, no one knows what property owners affected by the CURRENT crisis will do … or how helpful banks and the government will be this time …
… but thanks to a research report by the National Bureau of Economic Research, we know the REAL reason people defaulted on their mortgages during the 2008 crisis was … lack of equity.
" … data show that the crisis was not solely, or even primarily, a subprime sector event."
"… but … a much bigger and broader event dominated by prime borrowers …"
"Current LTV is a powerful predictor of home loss, regardless of borrower type." (LTV is loan-to-value)
"… the role of negative equity remains very powerful."
Basically, people who own underwater properties (no pun intended … okay, maybe a little intentional) are more likely to walk on their mortgages.
So if that's true, and these afflicted area properties lose substantial value, it's possible the next "storm" will be a surge of bad mortgages … to the tune of hundreds of billions of dollars.
In other words, it's not just the mortgages on PHYSICALLY damaged properties, but ALL properties in the region whose values are dragged down …
… the way prime borrowers' properties were dragged down by sub-prime borrowers' foreclosures in 2008.
Does this mean another bad mortgage fueled financial crisis is looming?
That's hard to say.  If Wall Street has once again levered to the moon and issued trillions in derivatives against these mortgages, then things could get ugly.
However, this potential crisis is different than last time …
One major problem leading up to the 2008 financial crisis was household debt service payments as a percent of disposable personal income was sky high.
Back then, borrowers across the United States were tapped out.
Sub-prime borrowers were at the margin.  So when teaser rate loans reset higher, mortgage payments became unaffordable and sub-prime borrowers defaulted.
But these defaults were scattered over many markets because it wasn't a geographic problem … it was demographic. So MANY markets were affected.
When prices fell, they took the values of prime borrowers' properties with them … and prime borrowers began to default too … not because of affordability, but because of lack of equity.
Each new default put more downward pressure on home values, eroding more equity, and drawing more prime borrowers into default.
Today, at least according to this chart from the St Louis Fed, debt service to income is much lower.
Of course, if interest rates rise, wages fall, or inflation erodes purchasing power,  once again, borrowers at the margin could default … and that could trigger widespread defaults and collapsing prices.
But that's a worry for a different day. 
As far as the fallout from these hurricanes, our bet is defaults and falling values are likely to happen primarily only in the affected areas.
However, we also suspect any spike in defaults is likely to be mitigated quickly because of the lessons gleaned from 2008.
Lenders know playing hardball with distressed borrowers only makes the problem worse. We're guessing they'll be much more flexible with loan workouts and short sales this time.
And because this is a physical disaster, not a financial disaster … government aid is likely to be fast and generous … at least on behalf of homeowners.
Plus, Uncle Sam knows if they don't put out the fire fast, it could quickly spread and burn up their banker buddies.  We doubt they'll let that happen.
Better to bail the bankers out BEFORE an implosion by helping afflicted property owners and preventing price crushing foreclosures.
So … with all that said, we think there could be some serious TEMPORARY downward pressure on prices …
…and opportunities for private investors to step in with fresh funds, pick up some bargains, and help distressed property owners out of untenable situations.
That's because owners of investment properties may not get the same level of help as owner-occupants.  They'll need to turn to private capital for assistance.
Fortunately, both Houston and most of the affected markets in Florida were strong investment markets before the disasters.
And in spite of the horrific damage, most of the basic market fundamentals remain unchanged.  So when rebuilt, they'll probably solid investment markets.
Even better, these areas are likely to see a spike in economic activity as money is invested in reconstruction.  A lot of money will be pouring into these regions.
So we're watching these areas carefully … because when the window of acquisition opportunity opens, it may only last for a short while.
Until next time … good investing!
---
 More From The Real Estate Guys™…
The Real Estate Guys™ radio show and podcast provides real estate investing news, education, training and resources to help real estate investors succeed.
And the hits just keep on coming …
We know you'd like investing to be simple and drama free.  We do too.
But while real estate investing itself is a simple activity … the economics of real estate investing has become more complex.
There's a LOT going on in the world.   Some things interconnect by cause, and others by effect … meaning they don't appear to be related, but then converge.
As Jim Rickards points out repeatedly … economies and ecologies are complex systems.  They are difficult to understand and even more difficult to predict.
But even though no one can say with certainty what will happen, it's still important to take precautions when it's clear SOMETHING BIG is coming …
… just as Floridians watched Irma and prepared, not knowing fully what to expect.  Better to be prepared and not have a disaster than vice versa.
So let's take a look at what's forming on the horizon …
Hurricanes Harvey and Irma
While the total financial and human impact of these back-to-back disasters is yet to be calculated, one thing's for sure …  it's going to be expensive.
Short term disruptions to gas prices and orange futures aside, disasters like these redirect HUGE amounts of capital … which has a ripple effect.
For example, money insurance companies might otherwise put into financing NEW multi-family apartments in other markets …
… will now pour into re-building properties damaged and destroyed in Houston and Florida.
Federal money which might have been focused on infrastructure spending or tax cuts will also be redirected to damage recovery.
And it's likely the demand for construction labor and supplies will rise, driving up total construction costs in many markets … not just those affected by the storms.
That's because just as demand for concrete in China creates price increases in the U.S. … the demand for reconstruction resources will probably be felt throughout the United States.
Distressed inventory
Just like the financial disaster of 2008, there may be many problem properties coming out of all this … because many weren't insured for flood damage.
Federal aid may help some of those homeowners.  It's less likely such relief is offered to investors who were under-insured.
While it's no fun to profit from someone else's loss, there's a role for profit-seeking capital to play in repairing damaged communities.
We wouldn't be surprised to see tax breaks, loan subsidies or other incentives offered to entice investment capital to flow into affected markets … like when New Orleans was hit by Hurricane Katrina.
The Debt Ceiling

 
In other news, President Trump and Congress managed to get the debt ceiling temporarily increased … while raising the prospect of simply eliminating it all together.
Talk about calling a spade a spade.  The ceiling hasn't capped spending … ever.
Now billions of dollars are ear-marked for hurricane relief, and everyone can take a short break from "worrying" Uncle Sam might default on his debt.
So it looks like it's back to over-spending as usual. Not surprisingly, the dollar's year-long fall has resumed velocity.  
Then again … maybe the dollar's fall (and gold's rise) is part of a bigger story which has nothing to do with U.S. business-as-usual deficit spending …
Gold-backed yuan already finding friends
As we recently noted, China announced plans to settle its oil trade in yuan.
And to entice sellers to accept yuan, the Chinese are backing it with that "barbarous relic" … gold.
Days later, oil-rich Venezuela announced they'd start using yuan … and other currencies … to "free us from the dollar."
It's no surprise Venezuela would jump at this.  After all, just two weeks earlier President Trump signed an executive order sanctioning Venezuela … whose economy is 95% oil.
But as we note in our Real Asset Investing report, China began its plan to supplant the dollar way back in 2010.  So none of this is new.
And the first country to sign a bilateral trade agreement to "renounce the U.S. dollar" was … wait for it … Russia … followed by Brazil, Australia, and a LONG list of others.
We think this is a HUGE story that few in mainstream financial media are covering.  But we are.
In fact, we're putting together an emergency conference call with Brien Lundin and Chris Martenson to discuss the ramifications … so stay tuned for that!
Is the U.S. dollar doomed?
This is the big WHY IT MATTERS … especially for Americans and everyone denominating wealth in American dollars.
Like Hurricane Irma, no one can say exactly if, when, or how disaster will strike.  And it's possible the winds will change and the storm will miss your portfolio.
But what if it doesn't?  Right now, the winds appear to be headed your way.
Are YOU ready?  Are you getting ready?  Many people don't even know what ready looks like.  That was us 10 years ago.
It's a complex problem so there's no simple solution.  If there was, it probably wouldn't be a problem.
Peter Schiff has been warning about this for years. As has Robert Kiyosaki, Richard Duncan, Simon Black, Chris Martenson, Jim Rickards, David Stockman … and the list goes on and on.
Each has their own ideas about when … and how to prepare.
There's no one-size-fits all answer because everyone's situation, portfolio, investing IQ, advisory network, access to deals, and investment objectives are different.
MISSION: POSSIBLE
Your mission, should you choose to accept it, is to get informed, educated, connected and activated … as quickly as possible.
And if you think getting educated is time consuming and expensive … it's nothing compared to being ignorant and apathetic.
When storm clouds form on the horizon, some decide to pay attention and take pre-emptive steps.  There's no guarantee of safety, but their odds are better.
Others only hope for the best, but don't prepare for the worst.  Yet the higher the stakes, the more important it is to be preemptively cautious.
The storm warnings are loud and clear … for everyone paying attention.
But storms often approach slowly … and because most blow over … it's easy (yet dangerous) to assume every storm will.
Slowly at first … then all at once
Longtime listeners know we've been watching this whole story unfold for years.
We talked about the very real possibility of China making a run at reserve currency status almost two years ago.  We said then we'd keep you informed and so we are.
Now things are picking up speed.  So if you're new or haven't been all that interested … NOW is the time to accelerate your understanding.
If you've read this far, we trust you're interested and concerned … as you should be.
So we STRONGLY encourage you to SERIOUSLY consider attending BOTH Brien Lundin's New Orleans Investment Conference (coming up FAST!) and The Real Estate Guys™ 2018 Investor Summit at Sea™.
These events each feature lots of big brains … with critical perspectives every serious investor needs to have to help understand and navigate these stormy times.
Sure, these events are capitalist ventures … we each make some money producing them.
But we're not after your money … we simply use to it for event costs and to pay some bills along the way.  Your support makes these events possible.
We organize events so we can get brilliant minds in one place at one time.  And the only way to make it affordable for us … and you … is to share the cost with hundreds of others.
So yes, we need your help.  And in exchange YOU get access too!
With that said, these events are happening with or without you. Your absence or presence, while nice for us, could be LIFE-CHANGING for YOU … and that's true of most important ideas, opportunities and relationships.
So with the winds of sea change blowing fiercely on the horizon, it's a good time to consider carefully whether or not investing in preparation is a good idea.
We think it is.
Until next time … good investing!
---
 More From The Real Estate Guys™…
The Real Estate Guys™ radio show and podcast provides real estate investing news, education, training and resources to help real estate investors succeed.
We've heard some chatter in the news about regulations restricting travel.
Apparently, China's restriction on the movement of capital is affecting global real estate markets.
But don't just take our word for it.  Check out this January 26 Bloomberg headline …
China's Army of Global Homebuyers is Suddenly Short on Cash
"China's escalating crackdown on capital outflows is sending shudders through property markets around the world."
This highlights a point we've been making for quite some time … China's growing global financial influence has Main Street ramifications.
Consider this Bloomberg article from late last year …
World's Biggest Real Estate Frenzy Is Coming to a City Near You
"Welcome to ground zero for the world's largest cross-border residential property boom. Motivated by a weakening yuan, surging domestic housing costs and the desire to secure offshore footholds, Chinese citizens are snapping up overseas homes at an accelerating pace."
"In the U.S., they're increasingly searching for properties in Houston, Orlando and Seattle, which displaced San Francisco in the first quarter as the third-most viewed U.S. market on Juwai.com, a Chinese search engine for offshore real estate."
Now let's put the two articles together and marry them to some other thoughts and observations.
First, these are just reports.  They're the START of your investigation, not the conclusion.
The facts you uncover aren't by themselves "good" or "bad."  They're just information.
What the information means to YOU depends a lot on how you're approaching your investing.
If you're flipping in Houston or Orlando, you might be riding a hot market wave driven by Chinese demand … whether you know it or not.
But if the Chinese demand is receding, you could get caught.  That would be bad.
So perhaps you'd want to reduce your exposure … and only flip houses you could afford to hold until the market got hot again.
On the other hand, if you're a long-term income investor, you might think it's GREAT that the flow of Chinese money is slowing.
Lower prices make it easier to get a deal that cash flows.
The point is that the facts are neutral.  What matters is how YOU interpret and respond.
There is no one size fits all answer … and that's GOOD.  Otherwise, there'd be a lot less opportunity.
Of course, you can only respond to the facts you see.
So if you're not paying attention to the linkages, you might not think Chinese financial policy has any affect on your real estate investing half a world away.
But these articles indicate it does.
We've been talking about China for a while now.  And now, there's a whole NEW dynamic to consider …
Like him or not, President Trump is stirring several pots pretty aggressively.  China may be on Trump's list.
After he was elected, but before he was inaugurated, Trump vowed to name China a currency manipulator.  But so far, he hasn't done it.
China is an economic force on many levels.  Just as the rest of the world has needed to watch the United States (and still does) … for the last few years, the United States has needed to watch China.
And now, the United States needs to watch China watch the United States!
How will the dance between the two largest economies play out on Main Street?
The rise of China has made investing more interesting, exciting, and complicated.
The rise of Donald Trump has turbo-charged all of that.
Here's the GREAT NEWS…
Compared to stocks, bonds and commodities, real estate is SUPER simple and boring.
That's good for us because we aren't that bright.
But compared to real estate investing 30 years ago, it's more complicated.
So again, how it feels to YOU depends on what you invest in and how long you've been investing.
We think stock, bond and commodity investors will increasingly discover real estate in their search for yield, stability, wealth preservation, privacy, asset protection, and simplicity.
That's because real estate is arguably one of the best safe haven investments in volatile times.
But there's a learning curve to be a real estate investor.  You can't just sit in your crib with an app and dial up investment properties.
Of course, this doesn't mean you're personally dealing with tenants and toilets.
Yuck.
However, it does entail learning a new investing language, and building new relationships with advisors and purveyors of opportunities.  You're joining a new club.
But even if you already know how to invest in real estate, you have a learning curve too.  Because the world is rapidly changing due to geo-politics, demographics, technology and systemic weakness.
It's wise for experienced real estate investors to develop a sense of macro-trends and how they translate to Main Street real estate investing.
It's dangerous to keep your nose too close to the grindstone.
Of course, it's no secret we see a big opportunity for experienced active real estate investors to partner with transitioning paper asset investors through syndications.
Whether the money is fleeing China or a bubbly U.S. stock market, investors are looking for better places to store and grow their wealth.
Those movements will create challenges and opportunities depending on how you position yourself.
The key is to pay attention, seek out wise perspectives and new ideas, and to build a network of people who can help you take appropriate action.
We don't know where the world will be in the coming months.
But we know on April 1st, we'll be huddling up with our Investor Summit at Sea™ faculty and nearly 180 investors from all over the world.
We'll be talking Trump, China, the U.S. dollar, gold, real estate markets and niches, and more.
You're invited to join us.  It's always amazing.
More From The Real Estate Guys™…
The Real Estate Guys™ radio show and podcast provides real estate investing news, education, training and resources to help real estate investors succeed.
Are you looking for a win-win-win-win investing scenario?  Sure!  Why wouldn't you?
But does such a thing exist in today's U.S. real estate market?
That's what we try to find out in this episode of The Real Estate Guys™ Radio Show!
In the studio for this holistic discussion:
Your host and Doctor of Discussion, Robert Helms
Regular contributor, the Godfather of Real Estate, Bob Helms
Returning guest, Texas investor and broker, Ron Black
What is one thing a tenant, landlord and property manager all have in common?
They all love a BRAND NEW PROPERTY!
Think about.  Obviously, the tenant would rather be the first person to walk on the carpet, cook in the kitchen and sit on the toilet.  (Okay, that was a little much, but you get the idea).
And once the tenant is in, as long as the rent makes sense, don't you think she'd rather stay in their nice, new home longer?  Sure!
Of course, the property manager would rather not be hassled with a bunch of fix-it calls.  And obviously, a brand new property – especially one with a builder's home warranty – is likely to have less maintenance than a much older home, right?  Duh.
Do low maintenance expenses make the landlord happy?  To quote Sarah Palin, "You betcha!".  (We know some of you might not like Sarah Palin, but can you think of a more famous person who says "You betcha"?  We couldn't either.)
We could go on and on, but you get the idea.  If the numbers make sense, new is better than used.
BUT…and yes, it's a big one…when you can buy a used home for below replacement cost in so many markets, can the numbers make sense to build new?
Yes it can.  But not in every market.
So, as we often preach, the property isn't the big deal.  It's the market.  And though there are lots of great markets in the U.S. right now, there's one that is at the TOP of the list when it comes to creating jobs.  Do you know which one? (Drum roll, please)  It's….
Houston, Texas!
So when we saw Houston at the top of the jobs creation list (we already knew that 4 of the top 10 fastest growing cities in the U.S. were in Texas, including Houston), we got out our list finder (if you're under 50, you have NO idea what a list finder is) and looked up our buddy from Texas Investor Homes, Ron Black.
Ron was kind enough to drop by the studio and share the latest and greatest on the Houston market and why the Build to Rent program he's been developing is working so well.
It isn't rocket science, but it's easy to overlook if you're not paying attention.  But that's why you have us.  Our full time job (and a little bit more) is to pay attention, then bring nifty (another throwback word) ideas to your attention.
And we think this Build to Rent concept is one of the niftiness ideas.  We think you'll agree.
So listen in to this discussion with Ron Black and if you dig it (yet another throw back phrase), at the end you'll be rewarded with the secret key to accessing a special webinar Ron prepared for inquiring minds who want to know more.  Sound groovy?  (Oh, be-have. baby…)
Listen Now:
Want more? Sign up for The Real Estate Guys™ free newsletter
Don't miss an episode of The Real Estate Guys™ radio show! Subscribe to the free podcast
 Stay connected with The Real Estate Guys™ on Facebook!
The Real Estate Guys™ radio show and podcast provides real estate investing news, education, training and resources that help real estate investors succeed. Visit our Feedback page and tell us what you think!