Building your passive income and equity through real estate is a process of growth, plateaus, and breakthroughs.
In this edifying episode, we discuss getting started, getting stuck, and what it takes to get to the next level … whatever that is for you.
So tune in and find out what it takes to take your real estate investing to the next level.
---
More From The Real Estate Guys™…
The Real Estate Guys™ radio show and podcast provides real estate investing news, education, training, and resources to help real estate investors succeed.
---
Love the show?  Tell the world!  When you promote the show, you help us attract more great guests for 

your

 listening pleasure!
Real estate investing is largely the business of using debt to acquire streams of income and build oceans of equity.
In the hands of a professional real estate investor, mortgages are like a super-charged power tool … making the job of wealth building easier, faster, and more profitable.
Of course, powerful tools in the hands of amateurs can do a lot of damage … hacking off chunks of equity or creating wounds which hemorrhage cash flow.
But in all cases, for any investor who has, or is building, a lot debt in their portfolio … it's wise to pay close attention to the condition of credit markets.
Sometimes new tools create opportunity. Sometimes there are hints that something might be breaking down.
In a little more esoteric corner of our news feed, we noticed a potentially concerning headline …
MBS Day Ahead: Another Chance to Watch MBS Suffer
Mortgage News Daily, 8/27/19
For the uninitiated, MBS isn't referring to the controversial crown prince from Saudi Arabia. They're talking about Mortgage Backed Securities.
Mortgage-backed securities are the vehicle Wall Street uses to funnel investment dollars into Main Street real estate.
As you may recall, it was Wall Street stuffing toxic sub-prime mortgages into the MBS they sold to institutional investors that triggered the 2008 financial crisis.
So it's well known that MBS suffering can lead to serious Main Street suffering, especially for aggressive users of mortgages … like real estate investors.
The notable takeaway from the article is this chart which shows mortgage rates have decoupled from 10-year Treasury yields …
Source: Mortgage News Daily
According to The Real Estate Guys™ secret decoder ring, this means mortgage rates aren't falling as far as fast as those of the 10-year U.S. Treasury bond.
This is notable, because it's generally accepted among mortgage pros that the two are inextricably linked … because it's always been that way.
But not now. Weird.
Of course, it begs the question … WHY?
According to the article, bond "traders are citing increased supply … with an absence of buyers …"
Now you can see from the chart, this has only been going on for a couple of weeks … so perhaps it's just a little anomaly and nothing to freak out about.
But just like some war vets have panic attacks when a backfiring engine pops like live ammo, we get a little spooked when the bid on MBS dries up.
After all, it was MBS going no bid was the nuclear bomb which ignited the 2008 credit market collapse.
No one is saying another Great Financial Crisis is imminent … although for the aware and prepared, it could be a HUGE opportunity …
… but softness in MBS demand is a dot on the curve worth noting.
Looking at some other dots …
US home price growth slows for 15th straight month
Yahoo Finance, 8/27/19
"The market for existing-home sales remained soft in June despite some boost from lower mortgage rates as consumers remain wary of high home prices …"
Remember, home prices reflect the value of the collateral for mortgages being packaged up and put into mortgage-backed securities.
When property prices are rising, lenders (the buyers of MBS) see their security go up in the form of greater "protective equity" which insulates them from loss in the case of default.
Also, equity gained from rising property values creates greater incentives for the borrower to make the payments.
Sometimes, in a rising price environment, as lenders compete to make loans, they're willing to take on more risk at inception …
… because they believe rising property values will increase their security over time.
So whereas a lender might really want 20-25% protective equity (75-80% loan-to-value) … they might be willing to originate a loan at only 10-15% to get the loan.
Then, as prices rise and equity builds, the lender quickly ends up with the protective equity they're looking for.
But when prices slow or reverse, you'd expect the opposite …
FHA sets limits on cash-out refinancing
The Washington Post, 8/27/19
"Beginning Sept. 1, FHA borrowers will now be limited to cash-out refinancing a maximum of 80 percent of their home value."
We've also heard rumors that Fannie Mae will be limiting access to cash-out loans on multi-family properties.  Stay tuned on that one.
Is this a meltdown? Hardly. But it's a subtle shift in the wind which bears watching.
Meanwhile, rates are GREAT. Loans are still largely readily available.
And if you've got lots of equity and cash flow, now could be a great time to liquefy equity using long term debt while paying careful attention to cash flow.
If there's a chance prime properties in solid markets will be going on sale in the not-too-distant future, you'll want to be prepared to go shopping.
Meanwhile, there are still affordable rental markets offering reliable cash flows TODAY.
Repositioning equity from high-priced markets to affordable cash flow markets or product niches can be a great way to make your balance sheet work harder … without having to wait for a recession (or worse) to provide bargains.
After all, sometimes markets don't crash suddenly or at all. They simply recede slowly for a season before ratcheting back up.  So sitting on the sidelines waiting for "the big one" could take your entire career. Base hits win games, too. Never swinging means you'll never get on base.
Meanwhile, it's probably a good idea to pay close attention to credit markets on the macro level and cash flow on the micro level.
Until next time … good investing!
More From The Real Estate Guys™…
The Real Estate Guys™ radio show and podcast provides real estate investing news, education, training, and resources to help real estate investors succeed.
---
Love the show?  Tell the world!  When you promote the show, you help us attract more great guests for 

your

 listening pleasure!
If you follow the financial news, you've probably noticed some talk about "the everything bubble". Basically, it's rising asset value prices for … everything.
We know that sounds great. At least as long as YOU own the assets BEFORE they inflate. When you do, equity happens to you and it's awesome.
But until you sell, it's only paper wealth. To get usable cash, you must relinquish the asset.
If you're playing the buy low / sell high game … a bubble is a great time to sell.
Of course, selling means you pay taxes and fees.
Worse, you'll need to buy low and sell high all over again … or eventually you and inflation will consume all your wealth. That's not sustainable.
And if you're trying to buy into a bubble, it gets dangerous. It's easy to get fooled into chasing the market.
So how do you know the difference between a good buy and good-bye?
Two words … cash flow.
Wait! Before you ASSUME you know where we're headed and wander back to the tyranny of all your urgent busyness …
… there's a BIG opportunity on the backside of this friendly public service announcement about the safety and stability of cash-flowing real estate.
Consider this headline, which appeared on the front page of two major news aggregators …
High-Dividend Stocks on Historic Discount as Yields Plunge, says Goldman Investopedia, 8/20/19
Goldman Sachs says some dividend paying stocks are super-cheap right now … even in the midst of an "everything bubble."
What does that tell you about how paper investors have been thinking about income up to this point?
Seems like they'd rather buy unicorns like Uber or WeWork on hype … over proven companies with real earnings. Buy and hope a greater fool comes along to cash you out.
It's been working.
But Goldman's comments imply Wall Street is realizing the winds are changing. And in bubbles, when it's time to sell, it's a stampede.
So where's the opportunity for real estate investors?
Goldman sees opportunity in yields between 4.3 and 6.8 percent … with the potential for equity growth.
Remember, Goldman is talking to stock investors who've been whip-sawed on the share price roller-coaster. They've been holding on for dear life.
But fleeing stocks for the "safety" of bonds has been a problem because bonds are bubbly too. That's why rates are so low.
As of this writing, the 10-year Treasury is only yielding about 1.6 percent.
That means someone retiring with $1 million invested for income is trying to live off $16,000 a year. A year ago, it was twice that … which still wasn't great.
Someone can be a millionaire yet have income below the poverty line.
Are they rich? Or are they poor?
Unless you think eating the seed corn is sustainable farming, they're poor.
This is the problem facing thousands of people transitioning into retirement every day.
You may be thinking, "I could create over $100,000 a year of passive income with $1 million of equity in real estate."
Yes, YOU could. But Goldman and their clients aren't real estate investors.
So Goldman says it's time to look for real income through dividends instead of share price hype.
They point out that dividend stocks are offering a much higher yield than bonds … plus some price appreciation potential.
Sound familiar?
That's exactly what income producing real estate does.
Of course, real estate also provides arguably the best tax breaks of any investment, which dramatically improves after-tax yield.
Plus, real estate allows generous and affordable leverage, which can drive long term total returns to well over 20 percent annually … even based on conservative assumptions.
But there's even more to the story …
The Wall Street casinos are fun when there's a lot of air being pumped into the jump house. Asset prices inflate. Balance sheet wealth increases.
People FEEL richer. And on paper, they are.
But the jump house machinery is complicated. Sometimes it malfunctions.
And when asset price investors get spooked, they seek shelter in good old-fashioned income. For stock investors, that's dividends.
The point is REAL wealth is INCOME, whether it's dividend yield on stocks, or positive cash flow from rental properties.
We discuss this in detail in The Case for Real Estate Investing … and it's an important concept to understand if you're going to put together a resilient portfolio.
The fact that income producing stocks are relatively cheap at a time when unicorn companies are successfully going public while losing money …
… shows asset price investing can be intoxicating.
Goldman's recommendation indicates investors may be sobering up as the punch bowl runs dry.
We think stock investors are likely to be interested in sound real estate deals.
And when Wall Street's primary answer to asset price volatility is to simply hold on, they actually strengthen the case for real estate.
After all, if you're going to buy and hold, the relative illiquidity of real estate isn't much of an objection. It's a small price to pay for stabilizing your portfolio.
And when it comes to building long-term income and equity growth higher than inflation, it really doesn't get any better than income producing real estate.
The only real advantage Wall Street can claim is convenience. It's pretty easy to open up a brokerage account and buy stocks.
Of course, the growing popularity of real estate private placements provides an option for busy people to partner with active real estate investors.
And when you consider the privacy and asset protection features of private placement investing, it's probably well worth a little more work on the front end to get involved.
That's why we think syndicating real estate is one of the best business opportunities of our time.
Millions of Main Street investors have trillions of dollars at risk in the Wall Street casinos … and they've been holding on for the long term.
But now, even the venerable Goldman Sachs is touting the benefits of buying equity for yield … something real estate does better than anything Wall Street offers.
But whether you decide to invest in real estate on your own, through a syndication, or as a syndicator …
… headlines say the timing is right to focus on income producing assets to build long-term sustainable wealth.
Until next time … good investing!
More From The Real Estate Guys™…
The Real Estate Guys™ radio show and podcast provides real estate investing news, education, training, and resources to help real estate investors succeed.
---
Love the show?  Tell the world!  When you promote the show, you help us attract more great guests for 

your

 listening pleasure!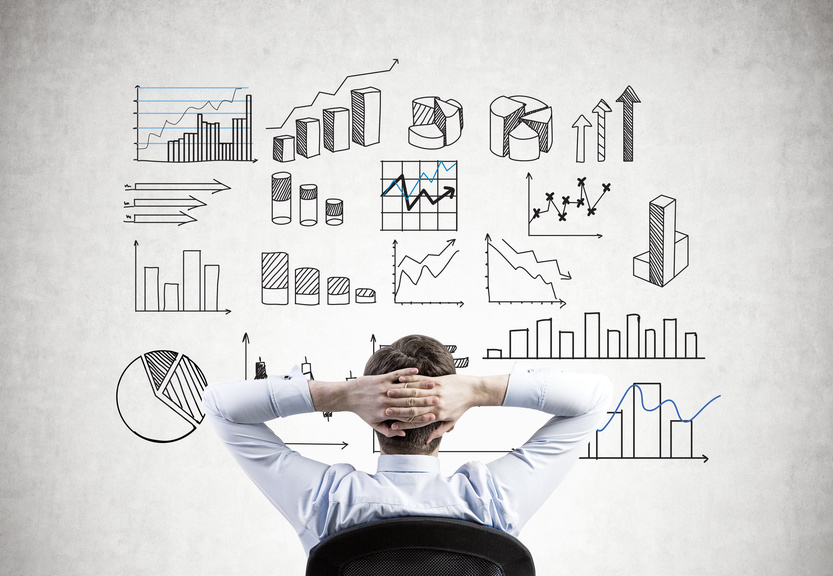 What goes up, must come down. 
It's true in gravity … elevators … and the real estate market. 
The constant ups and downs can give investors anxiety. It's hard to enjoy a boom when you're always wondering … is it all about to come crashing back down?
The good news is that markets rise and fall in cyclical motion. 
History repeats itself … and there are signs and patterns to look for that signal when you need to move and when it is best to sit back and wait it out. 
Listen in as we discuss where we are in this infamous cycle … and what you can do about it.
In this episode of The Real Estate Guys™ show, hear from:
Your upstanding host,

Robert Helms

His downright delightful co-host,

Russell Gray 
---
Listen
---
Subscribe
Broadcasting since 1997 with over 300 episodes on iTunes!
---
Review
When you give us a positive review on iTunes you help us continue to bring you high caliber guests and attract new listeners. It's easy and takes just a minute! (Don't know how? Follow these instructions).
Thanks!
---
Riding and driving the cycle
Real estate markets work in cycles … we're either at the bottom, in the middle, or at the top. 
So, where are we at? And what can investors do about it?
First off, it's important to remember that real estate isn't an asset class itself … there are so many different categories. 
Each of those categories operates in its own market … and the cycles don't always align. 
Office buildings could be up while residential is down … and agricultural could be sitting right in the middle … ALL AT THE SAME TIME. 
So, when you think about where you are in a cycle, you need to think of both macro and micro levels. 
Part of what's going on will be influenced by the macro … like interest rates, what's going on with the Fed, tax breaks, and Opportunity Zones. 
The other part deals with the micro … what's going on in a particular industry and the demographics it serves.
The challenge for a real estate investor is that there is no one key indicator for where the market is heading. In fact, it's so confusing that nobody gets it completely right. 
But there are things you can look for … and things you can do … to set yourself up for the best chance of success. 
Understanding the big picture
One of the big picture items to look for, understand, and act on is interest rates. 
When we talk about real estate investing, it's really all a derivative of income … of cash flow. 
Someone can only afford to pay a price for a house based on their income and how much income that will mortgage into the purchase price of a house. 
If you take a look at the major inputs going into a mortgage, you'll find interest rates and tax consequences. 
So, if you can lower interest rates and lower taxes … the same amount of income will buy more houses. 
With the new tax code and incentives like Opportunity Zones, there is a good chance that the upside of the cycle will be extended for a few more years … but is it sustainable?
Understand that every day we're closer to the next market top. 
So, what can you do as we get near the top?
Don't sit on the sidelines
What you don't want to do is sit on the sidelines. You do need to act. 
If you take prudent moves to protect yourself in the case of a downturn … and there isn't one … you aren't any worse off. 
The good news is that real estate investors and markets move slowly … we're not flash traders. 
Your tenants don't look at the newspaper, see a headline, and move the next day. 
As investors, it's a balance of being aware of those macro events and keeping specific trends in mind. 
Right now, mortgage rates are low, and the dollar is relatively strong. Interest rates are dropping in treasuries … and people are buying there looking for a safe place to ride out market dips. 
This gives real estate investors the opportunity to go into the market and lock that low pricing and low interest rate long term. It's like having a sale on money. 
And if you buy a property that has good cash flow with that low interest locked in, you're putting yourself in a great spot to hold through any downturn in the cycle. 
People who sit on the sidelines are guaranteed to make zero return. Instead, look at the idea of recession resistant price points. 
Recession resistant means you are renting to a clientele that is likely to always be there … and the price point is typically something just below the median home price. 
Many of these recession resistant price points work great in a good economy AND they'll also be a little more protective in a down cycle. 
This is a time to be super prudent when it comes to underwriting … both the analysis of the market and the performance of the property. 
When it comes to the performance of the property, there are a couple of big picture things to keep in mind. 
You want to live in a landlord friendly state. If there's a problem, you want laws that favor a landlord and can help you get a tenant out quickly. 
You'll also want to talk to your property manager about rental trends. 
What have people been paying in rent recently? How many people are applying for leases now compared to other years? Have they had to change the kind of tenant they accept?
Another way you can make the most of the market cycle is to focus on top markets. 
There are lots of investment funds and real estate investment trusts that focus only on the top 50 metropolitan statistical areas (MSAs). 
These are the top cities in the U.S. where there is always real estate movement and a depth of demand. 
When you go into a market that has already proven itself with solid infrastructure, there's a greater probability that in tough times people will gravitate there. 
Changing your strategy for success
We're certainly proponents of continuing to invest through cycles … just change your strategy a bit. 
It makes a lot of sense to have some cash when you are nearing the top of a market cycle for a lot of reasons. 
If you end up having problems with properties that perform differently than you expect during a downturn, you want to be prepared for that. 
But downturns are also often where opportunities are … opportunities to buy. 
As real estate investors, we make our money when we buy … so it is good to keep some cash in reserves if the right opportunity presents itself to invest in a property with promise.
One last idea to consider when it comes to being at the top of the market is that there are certain demographics that don't suffer as much in a downturn. 
Generally, this is affluent groups of people. When times get bad … they get bad for the middle and bottom part of the socioeconomic ladder. 
So, it's always an interesting strategy to market to the affluent. One of the ways we love to market to this demographic is through residential assisted living. 
Remember, your customer is not the person staying in the facility. It's the family members who look out for them and place them there. 
Another strategic investment is hospitality. In downturns … the rich still go on vacation. 
Many times in an economic slump, entertainment does well because people are trying to get away from the doom and gloom. 
If you believe we're at the top of the market, there are proven things to think through. 
Analyze your portfolio and ask yourself, "What happens if pricing and demand were to go down?" Take a look at your financing. Are you getting the best, lowest rates?
If you take proven steps now, when the market cycle starts heading downward … you'll be glad you did.
Tune in over the next several weeks as we dive into more strategies you can take to thrive even when the market isn't doing the same.
---
More From The Real Estate Guys™…
The Real Estate Guys™ radio show and podcast provides real estate investing news, education, training, and resources to help real estate investors succeed.
---
Love the show?  Tell the world!  When you promote the show, you help us attract more great guests for 

your

 listening pleasure!
We're just winding up a multi-part real estate investing webinar series we're doing for our friends Chris Martenson and Adam Taggart at Peak Prosperity.
The webinar series is called Real Estate Investing for Profit and Safety.  
The first episode, The Case for Real Estate, is nearly two hours long and free of charge.  You can check it out here.  If you love it, share it with your friends.  If not, let us know.
Our theme, which we think is an important one, is how real estate creates RESILIENT wealth when strategically located and structured.
Of course, if you're a seasoned real estate investor … meaning you've lived through at least the 2008 financial crisis … you may already be convinced.
Even if you're in the group who lost a bunch in 2008 (we feel your pain), hopefully by now you've realized there were lots of people who not just survived … but THRIVED.
So obviously, real estate wasn't the problem.
If you're an active or aspiring syndicator, you may find the series useful for explaining to your prospective investors why real estate is an attractive investment vehicle … and the value YOU bring to them by helping them get in the game.
Of course, for anyone who cares about their financial future, the daily news is full of reasons to look for ways to create stability in their portfolio.
Wild stock market price swings … rampant (seemingly systemic) corruption in large financial institutions … highly uncertain geo-political tensions …
… unprecedented levels of government, corporate, and consumer debt … severely underfunded private and public pensions … Social Security …
Yikes. 
So there's a LOT to be worried about … IF you're betting your financial future on fickle and fleeting asset PRICES.
And with "safe" havens like banks and bonds paying very low to no interest for over a decade, many Mom & Pop investors (and their financial planners) have succumbed to "buy low, sell high" as the means for creating spendable cash. 
Think about that.
"Buy low, sell high" is an investment strategy that tempts amateurs into the rigged casinos to compete with the pros.  
Trading also produces commissions for Wall Street, capital gains for the IRS, and cash float deposits for bankers (who lever it up 10-20x for fat profits so they can afford all those big fines).
And the challenge with "buy low, sell high" is it's SUPER volatile and unpredictable.  Unless you're tethered to the news with lightning fast judgment and reflexes, it's easy to be late to enter or exit the party. 
The "solution" offered Mom & Pop investors is to buy trading software to compete with the pros … 
… or "invest for the long haul in a well-diversified portfolio" because the long-term upward (inflationary) "trend is your friend".
Thanks to the Fed's printing press, buy and hold works for boosting your balance sheet.  But it's only PAPER wealth … unrealized gains.  You can't spend it. 
To have real spendable money to live on, folks need CASH.
To get it … and avoid capital gains taxes … they borrow (confident in their paper wealth).
Or they liquidate capital (eating "the golden goose") …. or take on substantial counter-party risk by purchasing higher yielding, riskier bonds.
Of course, if you're a real estate investor, this is all foreign to you.  It's a game you don't play.  But MILLIONS of people do. 
And as baby boomers pile into retirement in a debt-ridden world where low and falling interest rates are a necessity of systemic survival … 
… finding inflation-hedged, asset-backed sources of reliable, resilient, high-yield, tax-advantaged income is the Holy Grail. 
While not perfect, there's nothing better than income-producing real estate to meet this huge and growing need.
Of course, as we often point out, small-time real estate investing is far too troublesome and inefficient for busy or retired folks to take on personally.
That's why we keep beating the drum for the HUGE opportunity for real estate savvy entrepreneurs to get into the syndication business. 
Syndication isn't just about making money.  It's an important industry to help solve some of the most pressing economic problems facing the United States.
In fact, it's SO important that both the Obama AND Trump administrations took bold action to remove barriers and stimulate the flow of capital into real estate syndications.
THAT alone should tell you something.
You may wonder why the mainstream financial press isn't reporting on this. 
But think about it …
How many mainstream financial journalists are real estate investors or syndicators?
Not many. 
And who buys all those expensive ads on mainstream financial programs?
Big Wall Street firms.
But whether there's some grand conspiracy to herd an unsuspecting public into the sheering pens of the Wall Street / banking cartel's casinos …
… or if it's just big money using their clout to buy ads and exposure for their products and services …
… it's clear most Main Street investors don't understand or appreciate the power of income producing real estate to create resilient wealth. 
But if YOU do, then YOU have a BIG opportunity … both as an investor and as an entrepreneur.
So be careful about getting paralyzed by the daily drama of mainstream financial news … especially when it's related to real estate.
After all, most real estate commentary on mainstream news is directed at homeowners and people buying home builder stocks.
But when home ownership is down, prices are high, or builders aren't building and selling as much … it's all GOOD for landlords.
Besides, no matter what happens economically …
As long as there are people, they'll need real estate … for homes, offices, food, and distribution centers to get products to consumers.  And people always needs places to relax, play, and heal.
Your mission is to acquire the skills, knowledge, and relationships to build a resilient portfolio …
… whether you manage only your own investments, invest through others, or create a business to help others take advantage of all that real estate provides. 
Time will tell … but it seems the global financial order is in the process of concurrent major disruptions. 
For some it will be traumatic and chaotic.  For others it will be exciting and profitable.  
The difference, of course, depends on awareness, preparation, and effective action.
And if it all turns out to be a lot of hype over nothing … well, better to be prepared and not have a crisis … than to have a crisis and not be prepared.
Chaos or calm, real estate is a historically proven place to effectively build, protect and pass on real, resilient wealth.  Tell a friend.
Until next time … good investing!
More From The Real Estate Guys™…
The Real Estate Guys™ radio show and podcast provides real estate investing news, education, training, and resources to help real estate investors succeed.
---
Love the show?  Tell the world!  When you promote the show, you help us attract more great guests for 

your

 listening pleasure!
When you trade in highly liquid, lightning fast, electronically enabled casino markets … you watch the news like a ten-foot tailgater at 100 miles per hour.
And that's who most of the mainstream financial media cater to.
The more fear, uncertainty, drama, and doubt … the better (for ratings).  So they pour fuel on the fire.
The current drama du jour is President Trump's up and down trade war with China. 
Paper markets are gyrating as nervous traders try to time the trends and skim "profits" from the volatility.  Politicians use every twist and turn as tool to score political points.
Meanwhile, on Main Street …
… folks get up every day and do their jobs, collect their pay, pay their bills, and largely ignore all the drama … most of which they don't understand anyway (as if anyone really does).
That's why investing in Main Street is SO different than investing in Wall Street.
Because while stock prices race up and down with every breeze of news or rumor … paychecks and rents remain relatively stable.  Boring.  But stable.
Of course, this doesn't mean real estate investors can afford to be ignorant, naïve, or cocky.  Real estate's stability and resilience isn't invincible.
The pain of 2008 made it very clear – what happens on Wall Street can bleed over to Main Street … rare as it might be.
Fortunately, real estate investors can usually follow the proceedings from a comfortable distance … with plenty of time to react and avoid mishaps.
Besides, more often than not, many of the "doomsday" fears just fade into the archives of "breaking news" that didn't actually break anything.
So life goes on.  People go to work and pay rent.  Passive income flows.  Equity happens … at least for those who aren't paralyzed by all the drama.
Sure, we think it's vitally important to watch macro-trends.  And we do.
Macro-trends provide clues about long-term migration patterns … warnings of systemic breakdowns (credit, currency) …
… and insights about whether any key drivers in our markets and niches of choice might benefit or suffer from whatever's developing.
But once you're in a market you like based on macro-factors …
… the real work of real estate investing is building and working with your local team … and closing on deals that make sense and are structured to withstand a macro storm or two.
Once you master this, you're not just a successful investor in your own right … you also have the potential to become a hot property yourself.
Because even though the Wall Street roller-coaster is exciting for the young and daring …
… after a few harrowing experiences, many Main Street investors would prefer to reach for the brass ring of prosperity from the much calmer merry-go-round of real estate.
When it comes to their life savings, most folks want stability, ease, and an after-tax growth rate in excess of real world inflation.
Ideally, they'd love to simply park their money in a boring bank account and collect a steady stream of interest income.
The problem is it doesn't look like banks will be paying anything remotely resembling an inflation-adjusted positive yield any time soon.
That's a big reason why income-producing real estate is very attractive right now … perhaps more than ever.
Of course, real estate investing is very messy and inconvenient to most people.
Wall Street and banks are easier, but at the price of nauseating volatility, minuscule yields, and high taxes … now or in the future.
So when YOU know how to produce predictable, high-yield (after tax) passive income through an inflation-hedged vehicle like real estate … you'll find more than a few folks willing to invest in YOUR deals.
But whether you decide to fly solo or pilot a plane full of limited partners, real estate remains appealing as a stable investment in uncertain times … perhaps more so now than ever before.
So grab your popcorn and watch all the geo-political and Wall Street drama from a safe distance.
Just be careful not to let all the commotion keep you parked in the garage.
Until next time … good investing!
More From The Real Estate Guys™…
The Real Estate Guys™ radio show and podcast provides real estate investing news, education, training, and resources to help real estate investors succeed.
---
Love the show?  Tell the world!  When you promote the show, you help us attract more great guests for 

your

 listening pleasure!
Houses aren't the only properties in need of a little facelift. Hotels often need their own dose of tender loving care.
Like any investment property, resorts come in all shapes and sizes … and some have major management issues.
When a hotel is poorly the managed the result isn't pretty … it's often downright ugly. But that means YOU have an opportunity to add value, improve cash flow, and build equity.
Listen in as we visit with two hospitality investors who find fun and profit as they renovate resort properties.
In this episode of The Real Estate Guys™ show, hear from:
Your resourceful host, 

Robert Helms

His relaxed co-host, 

Russell Gray

Accountable Equity's professional resort investors,

Josh and Melanie McCallen
---
Listen
---
Subscribe
Broadcasting since 1997 with over 300 episodes on iTunes!
---
Review
When you give us a positive review on iTunes you help us continue to bring you high caliber guests and attract new listeners. It's easy and takes just a minute! (Don't know how? Follow these instructions).
Thanks!
---
Resort rehab done right
Resort properties offer some of the highest returns on investment of any asset class. They are an attractive real estate deal … but one that can easily be mismanaged.
When our guests, Josh and Melanie McCallen, see an ugly, non-performing resort property, they don't see a failure … they see an opportunity.
Josh and Melanie's team at Accountable Equity renovates and revitalizes resorts. By creating higher-quality resorts, they create more income … and more value.
But to correctly rehab a resort, you need a deep understanding of AND passion for the hospitality industry.
Most of us don't have that. So, partner with someone who does.
The beauty of Josh and Melanie's business model is syndication. You can be a passive partner with an active investment and see phenomenal returns.
Resort rehab done right means everyone wins … investors, staff, and guests.
Finding a home in hospitality
When they graduated from college, Josh begged Melanie to buy a duplex as an investment. They'd live in one home and rent out the other.
"I had to let go of the three-bedroom, white picket fence idea in my mind, but right away I knew what I got into," Melanie says.
Over their real estate career, Josh and Melanie found themselves taking part in resort experiences across the globe and partnering with developers of specialty properties.
Then the recession of '08 happened. Suddenly, Josh and Melanie were sitting on a beat-up 1970s beachfront hotel.
It was too risky to tear it down and start new development … so they decided to rehab the property instead.
"That first project was 18 months of getting our teeth kicked in, but we learned that hospitality isn't just about the building," Josh says. "It's a living, breathing guest experience."
The couple realized that they LOVED interacting with guests and putting smiles on their faces. They fell in love with hospitality … and decided to make it their life's mission.
The benefits of a resort investment
A rehabbed resort is one real estate investment where the person paying the rent doesn't begrudge writing a check at all.
When you're on vacation, you want to splurge. You want to enjoy yourself and your experience … and you'll gladly pay more to do so.
Hospitality professionals know that the happier you make guests, the more enjoyable the visit will be.
As an investor, YOU know that happy guests mean high returns.
Resorts also offer a unique opportunity to increase revenue.
There are two ways to make more money … find more people to sell the same thing to or find more things to sell to the same people.
The hospitality business allows investors to do both with relative ease.
And when you invest in a resort property, you have the added benefit of being able to enjoy your own investment … by taking a vacation.
The success of a syndicated approach
Josh and Melanie started Accountable Equity as a syndicated approach to resort rehab.
"The first thing you must do when thinking about buying one of these properties is find great investor partners," Josh says.
Each month, Josh and Melanie host an investor summit. They bring together current investors, new investors, and prospects to tour the property and get a firsthand look at hospitality in action.
These summits are an invaluable time to help investors see how revenue from different parts of the resort build off each other.
When a party arrives for a wedding, they'll book rooms. Since they're staying on site, they might want to play a round of golf or spend time at the spa. They'll need to eat, so they'll hit up the restaurant and tasting room.
"We call it a cascade of revenue," Josh says.
Syndication is a powerful approach to every aspect of hospitality. Beyond investment, the syndication spirit encourages team members to seek out experts in every field.
"In our current project, we're bringing in a top winemaker for the winery. We found a golf executive on his 111th course to help with ours. It's all syndication," Josh says.
Teaming up for transformation
Accountable Equity's current project, Renault Winery Resort, shows just how powerful … and profitable … revitalizing resorts can be.
As the third federally registered winery in America, the property has been in the hospitality business for 155 years.
The former owner managed the resort for 40 years, but over time began to let standards deteriorate under stress.
"We found this amazing property that needed some TLC. But we were willing to take a fresh approach, look at it differently, consider its legacy, and see its next chapter," Josh says.
The team also studied market drivers in hospitality to determine if the resort could evolve to meet current and future needs.
With a millennial movement toward authentic experiences, a historic property … complete with a Prohibition-era speakeasy … spells out attraction.
And with nearly half of weddings taking place at a destination over the course of three days, a resort that caters to making happy couples' special day extra special can generate big business.
It's no small undertaking. Managing and rehabbing 120,000 square feet of buildings and 242 acres of vineyards, a golf course, and a spa requires a winning team.
"Our staff and our investors are our family. We all depend on each other, and honestly, it's an honor to be a part of," Melanie says.
Take part in a unique real estate niche with resort rehab investment. Learn tips and valuable lessons for getting started in a special report from Accountable Equity, 10 Steps to Resort Rehab Riches.
No matter your market of interest or area of expertise, consider what you can learn from the rehab-and-syndicate model of luxury hospitality investing.
What value can you add to your properties … and how can you leverage others' expertise to increase YOUR bottom line?
---
More From The Real Estate Guys™…
The Real Estate Guys™ radio show and podcast provides real estate investing news, education, training, and resources to help real estate investors succeed.
---
Love the show?  Tell the world!  When you promote the show, you help us attract more great guests for 

your

 listening pleasure!
We're just back from yet another EPIC Investor Summit at Sea™.  If you missed it, be sure to get on the advance notice list for 2020.
It's hard to describe how transforming and powerful the Summit experience is.  So we won't.
Instead, today's focus is on the flip side of the Fed's flop on interest rates … in context of the #1 thing Robert Kiyosaki told us he's MOST concerned about.
We recently commented about the Federal Reserve's abrupt reversal on plans to raise rates and tighten the supply of money (actually, credit … but that's a whole other discussion).
The short of it is … there's more air heading into the economic jump house. 
Based on the mostly green lights flashing in Wall Street casinos since then, it looks like the paper traders agree.  Let the good times roll.
Real estate investors care because the flow of money in and out of bonds is what determines interest rates.
When money piles into bonds, it drives interest rates LOWER.
Not surprisingly, as we speak … the 10-year Treasury is yielding about 2.3% … compared to nearly 3.3% less than six months ago.
While a 1% rate change may not seem like much, it's a 43% decrease in interest expense or income (depending on whether you're borrower or lender).
So as a borrower, your interest expense is 43% lower.  Obviously, with record government debt and deficits, Uncle Sam needs to keep rates down.
But as a lender (bond investor) you're also earning 43% less.  And yet, lenders (bond buyers) are lining up to purchase.
That tells us they probably expect rates to fall further and are speculating on the bond price.
But whatever the reason, they're buying, so bonds are up and yields are down.
As you may already know, lower Treasury yields mean lower mortgage rates.  So this headline was quite predictable …
Mortgage Rates are in a Free Fall with No End in Sight – Washington Post, 3/21/19
Falling mortgage rates are bullish for real estate values because the same paycheck or net operating income will control a bigger mortgage.
This purchasing power allows buyers to bid up prices … IF they are confident in their incomes, and IF their incomes aren't being directed towards rising living expenses.
So lower interest rates don't automatically mean a boom in real estate equity.  But they help.  We'll probably have more to say about this in the future.
For now, let's take a look at the other side of falling rates …  the impact on savers and especially pension funds.
Remember, if you're investing for yield, your income just tanked 43% in only six months.  Unusually low interest rates creates problems for fund managers.
During the Summit, Robert Kiyosaki revealed he's VERY concerned about the global pension problem.
Low interest rates are only one part of the problem.  A much bigger part is the demographics and faulty model underneath the pension concept.
The net result is there's a growing disparity between pension assets and liabilities.  And it's not a good one.
Like Social Security, both public and private pensions worldwide are on a collision course with insolvency … led by the two largest economies, the United States and China.
This problem's been brewing for a long time.  But it's a political hot potato and no one has a great answer.  So the can keeps getting kicked.
But we're rapidly approaching the end of the road.  And this is what has Kiyosaki concerned.
Yet few investors are paying attention … probably because it all seems far away and unrelated to their personal portfolio.
However, the pension problem has the potential to affect everyone everywhere.
The reasons are many, but the short of it is the problem is HUGE and affects millions of people.  The pressure for politicians to do SOMETHING is equally huge.
Peter Schiff says the odds of them doing the right thing are very small.
Our big-brained pals say it probably means 2008-like mega money printing and bailouts … except even BIGGER.
So what does all this mean to Main Street real estate investors?
Keep in mind that some of the biggest pension problems are states and local municipalities.  California and Illinois come to mind.
Unlike private corporations, public pensions don't have a federal guarantee.
But even if they did, Uncle Sam's Pension Benefit Guaranty Corporation (PBGC) is in trouble too.
According to this government report, the PGBC will be broke in 2026 …
" … the risk of insolvency rises rapidly … over … 99 percent by 2026." – Page 268
Sure, the Fed can simply print all the money needed to save the PGBC … and Social Security … and more … but at the risk of ruining faith in the dollar.
As we detailed in the Future of Money and Wealth, China's been systematically moving into position to offer the world an alternative to the U.S. dollar.
Will they succeed?  No one knows, but it's yet another story we're paying close attention to.
Meanwhile, unlike Uncle Sam, states and municipalities can't just monetize their debts away with a little help from the Fed.
Of course, we'll bet if the stuff hits the fan, the Fed will "courageously" attempt to paper over it … just like they did with Fannie Mae and Freddie Mac in 2008.
But many observers contend the Fed's recent inability to "normalize" either rates or their balance sheet means they might not have the horsepower.
In other words, it may take MORE than just the full faith and credit of the United States to persuade the world the dollar is still king.
Oil and gold might be more convincing.  Perhaps this explains some of Uncle Sam's recent foreign policy moves?
Of course, that's conjecture FAR above our pay grade.
But until the pension problem becomes a full-blown crisis and federal policy makers attempt to ride in on their white horses …
… cash-strapped states and municipalities are on their own … and likely to do desperate things in their attempts to stay solvent.
Some will adopt policies designed to attract new business and tax revenue.
But we're guessing most will push the burden onto consumers, businesses, and property owners.  That seems to be the way politicians roll.
So when you're picking states and cities to make long-term investments in, pay attention to the fiscal health of the local governments.
And if your tenants are counting on private pension benefits, they may not be aware of 2014 legislation allowing a reduction of those "guaranteed" benefits.
If YOU have any direct interest in private pensions, you should read this page.
You'll discover that plan participants can vote against a reduction. But even if most who vote reject it … if not enough people vote, it can pass anyway.
For retired carpenters in Southwest Ohio, benefits drop on April 1, 2019 … along with their ability to pay you rent.
The bad news is the pension problem is a slow-motion train wreck.  It's rolling over small groups of people a little at a time … but it's building momentum.
The good news is it's slow-motion right now, so  there's time to watch, learn, and react.
But Kiyosaki says it's a big deal that's probably going to get a lot bigger. 
From a real estate investor's perspective, some markets will lose, and others will gain.
Choose carefully.
Until next time … good investing!
More From The Real Estate Guys™…
The Real Estate Guys™ radio show and podcast provides real estate investing news, education, training, and resources to help real estate investors succeed.
---
Love the show?  Tell the world!  When you promote the show, you help us attract more great guests for 

your

 listening pleasure!
If you're relatively young, Social Security is probably just an abstract concept and another bite out of your paycheck.
But before you tune out,  consider that the U.S. Social Security program creates both problems and opportunities for real estate investors of ALL ages … including YOU.
Big picture …
Social Security and Medicare make up about 42% of federal program expenditures.  They're a BIG chunk of Uncle Sam's spending.
According to this Congressional Research Service report on Medicare and this Social Security Administration Trustees' Report … both are headed towards insolvency in the not-too-distant future.
That's bad.
Worse … both are "pay as you go" programs.  That's not our description.  That's exactly the way the U.S. government describes them.
The programs don't really have any money.
The only "assets" these programs have are YOUR taxes … and IOUs from Uncle Sam.  The CRS report explains it on page 5.
Of course, IOUs from Uncle Sam are also backed by taxes … and the Federal Reserve's printing press (which means inflation).
According to recommendations by the SSA Trustees in their report, the answers are … wait for it …
… raise payroll taxes and reduce benefit payments.  
Shocker.
You probably know payroll taxes are paid by working people (your tenants) and their employers.
Higher payroll tax obviously means less take-home pay to live on … including paying their rent to YOU.  So you may want to pay attention to the direction of payroll taxes.
But what about benefit reduction?  How does that matter to real estate investors?
There's the obvious impact on tenants who rely heavily on Social Security, disability benefits or Medicare to help them with their routine living expenses.
Reduction in subsidies means those tenants have less money to pay rent … and less flexibility to absorb increases to rent or other costs of living.
But there's a less obvious angle to consider … one we pay close attention to … and that's the Fed's printing press.
We trust at this stage of your financial awareness, you've heard of John Maynard Keynes, the father of the "Keynesian economics" you hear about.
Here's a long, but powerful statement made by Keynes in his book The Economic Consequences of the Peace …
"Lenin is said to have declared that the best way to destroy the capitalist system was to debauch the currency. By a continuing process of inflation, governments can confiscate, secretly and unobserved, an important part of the wealth of their citizens.  By this method they not only confiscate, but they confiscate arbitrarily; and, while the process impoverishes many, it actually enriches some. The sight of this arbitrary rearrangement of riches strikes not only at security but [also] at confidence in the equity of the existing distribution of wealth.
Those to whom the system brings windfalls, beyond their deserts and even beyond their expectations or desires, become 'profiteers,' who are the object of the hatred of the bourgeoisie, whom the inflationism has impoverished, not less than of the proletariat.  As the inflation proceeds and the real value of the currency fluctuates wildly from month to month, all permanent relations between debtors and creditors, which form the ultimate foundation of capitalism, become so utterly disordered as to be almost meaningless; and the process of wealth-getting degenerates into a gamble and a lottery.
Lenin was certainly right. There is no subtler, no surer means of overturning the existing basis of society than to debauch the currency. The process engages all the hidden forces of economic law on the side of destruction, and does it in a manner which not one man in a million is able to diagnose."
There's SO much we could say about that quote … but read it and re-read it a few times.   You'll view the news in a whole different light.
For now, let's get back to Social Security, inflation … and YOUR real estate investing …
As you can guess, cutting benefits overtly is not a politically popular solution.
Neither is raising taxes.
Yet according to the people in charge of these programs, that's EXACTLY what needs to happen.
And it is happening … but "in a manner which not one man in a million is able to diagnose."
That is … cutting benefits and raising taxes are both cleverly hidden inside how Uncle Sam and the Fed handle inflation.
When most people think of "inflation," they think of Uncle Sam's official gauge of inflation … the Consumer Price Index (CPI).
It's well known that the Fed has a stated goal of 2% per year inflation … every year … year in and year out.
That doesn't sound like much. And whether it's good or bad depends on which side of the coin you're on.
If you own real assets, you get richer in nominal terms.
If you use long-term debt, like mortgages, you get richer in real terms.
That's too big a concept for today, but one EVERY real estate investor should know like their name.  In fact, it's a big part of what Robert Kiyosaki will be talking about at our next Investor Summit at Sea™.
But just because you own properties doesn't mean you're home free (punny, we we know) because …
… for folks who don't have assets (like your tenants) … inflation means it costs more to live.  To see it in dollar terms, use Uncle Sam's inflation calculator.
Based on the CPI, a tenant in October 2018 would need $1,542 to purchase items that cost only $1,000 in October 1998.
That's means they need more than a 50% increase in take-home pay over 20 years … just to keep the SAME standard of living.
Similarly, for programs like Social Security … with  built in cost of living adjustments (COLAs) … a $1000 benefit in 1998 now costs Uncle Sam $1542.
No wonder the debt is swelling.
Of course, it didn't take Uncle Sam long to figure out keeping the CPI lower than real-world rate of inflation, would effectively cut benefits without political fallout.
In other words, as Peter Schiff often points out, the CPI probably UNDER-reports the ACTUAL rate of inflation … which means the reality is even harder for the working class than the CPI indicates.
So it's important for investors of all types to get the best measure of real-world inflation possible.  And the CPI is arguably not it.
That's why many investors turn to Shadow Stats or the Chapwood Index.
The Chapwood Index is handy for real estate investors because it breaks inflation down by city.  That's important because unlike stocks, bonds, and commodities … real estate is a LOCAL investment.
Here's where it all comes together …
Even though Uncle Sam is motivated to keep inflation LOW for CPI purposes, they have no choice but to print gobs of dollars to fund the huge and growing debt and deficit.
Meanwhile …
Income producing, leveraged real estate is arguably (and by far) the safest, most powerful hedge against long-term inflation.
But again, rental property investors must stay alert to the pressure inflation puts on their tenants.
Remember … just because nominal GDP is growing, it doesn't mean your tenants are getting more purchasing power.
So be careful to select markets, product types, and tenant demographics that fit well into what's happening in the big picture.
Until next time … good investing!
More From The Real Estate Guys™…
The Real Estate Guys™ radio show and podcast provides real estate investing news, education, training, and resources to help real estate investors succeed.
---
Love the show?  Tell the world!  When you promote the show, you help us attract more great guests for 

your

 listening pleasure!
Beauty is in the eye of the beholder … and in real estate, an appraisal is what gives you the unbiased, third party opinion on a property.
Appraisals happen whenever a lender is involved in a transaction, but that's not the only time you'll need or want an appraisal.
We'll examine the three ways appraisers can evaluate a property, why you shouldn't accept an appraisal as gospel truth, and how you can use an appraisal to SAVE money on your next deal
In this episode of The Real Estate Guys™ show you'll hear from:
Your valuable host, 

Robert Helms

His admiring co-host, 

Russell Gray
---
Listen
---
Subscribe
Broadcasting since 1997 with over 300 episodes on iTunes!
---
Review
When you give us a positive review on iTunes you help us continue to bring you high caliber guests and attract new listeners. It's easy and takes just a minute! (Don't know how? Follow these instructions).
Thanks!
---
Understand what an appraisal is
Nearly everyone who has purchased a property has dealt with an appraiser. In most all cases involving a lender, an appraiser is involved.
A lender is one of several parties interested in the value of a property. The seller, buyer, and lender all have an interest in knowing about value for different reasons.
But, an appraiser has no vested interest in a property's value, making them the neutral third party. However, even though they are neutral, it's good to keep in mind that their appraisal is an opinion of value.
While lenders are often interested in an appraisal to check out the value of the home versus the loan, it's a FANTASTIC tool for investors, too.
Appraisers can determine the value of a property based on future use. Depending on what improvements or changes an investor plans to make, the value of a property changes.
So, why would you need to understand valuation?
To secure a loan
To evaluate a deal
To understand your portfolio's value
An appraisal doesn't only happen when evaluating or completing a real estate deal. It's a way to understand your portfolio and properties at any point along the way.
Decode the jargon
An appraisal has a very specific purpose. Its job is to solve a problem: what is the highest and best use for this? That's the challenge.
Appraisers in many countries use the same methods and standards to solve this problem. The Appraisal Standards Board (ASB) develops, interprets, and amends the Uniform Standards of Professional Appraisal Practice (USPAP).
The appraisal report is created using a combination of three methods:
Sales comparison method.

Look at similar properties and what they've sold for recently.

Capitalization approach (income approach).

This is the value the property based on the income it generates. What are people renting for right now? Where else could they go locally? In some cases, there aren't many comps to look at, so the income a property is currently generating might be more appropriate.

Summation approach (Cost segregation approach)

. Look at the income from the property and ask: What would it cost today for the land, construction, and development? This is a way to appraise a large, one-off or unique building.
The appraisers job is to look at the value based on these approaches and to weigh them properly.
How to use an appraisal report
Since appraisal reports are a third-party opinion of value, they aren't set in stone, and shouldn't be taken as the gospel truth.
Once you know what goes into an appraisal report, you can think critically about them and extract the parts that are useful.
And, it can be a valuable tool for negotiation.
In some cases, if an appraisal comes back LOWER than the offered price, it's appropriate to go to the seller and start with that valuation in the negotiations.
Or, if you're planning to go in on a deal with someone else and need to split the property value later, an appraisal is that neutral party that provides the numbers.
As with any expert, appraisers have a WEALTH of knowledge, and it's worth learning a little about their craft. Some appraisers have some impressive niches, including airports, commercial buildings, and even haunted properties!
If possible, try to be on-site for an appraisal and learn what the appraiser is looking for. All of this information feeds into your education and foundation on how to improve properties to get the best bang for your buck … especially in a refinance or a sale.
Appraisals are a valuable tool for an investor. Whenever possible, be sure to spend the money on an experienced, well-respected appraiser. Then, when you get your report, understand the value AND the limitations of a report as you make your important investment decisions!
---
More From The Real Estate Guys™…
The Real Estate Guys™ radio show and podcast provides real estate investing news, education, training and resources to help real estate investors succeed.