Even as building slows, the Fed is pumping purchasing power into housing. Short supply plus increased purchasing power could put upward pressure on prices. Of course, it all hinges on demand … will buyers be willing to take on a mortgage in such an uncertain jobs market? After all, even a zero percent mortgage payment is hard to make with no income. … continue reading, click here >>
High housing prices continue to be a concern in many major markets.
While there are varying opinions on how to solve the problem, history says … and recent headlines concur … that adding fuel to the fire will be the likely "solution."
Here's how it works and why it's likely to create a lot of equity right up until it doesn't …
First, it's important to remember prices are "discovered" when willing buyers and sellers meet in the marketplace and cut a deal.
Buyers want the lowest price and sellers want the highest. They meet somewhere in the middle based on the supply and demand dynamic.
When there are lots of buyers for every deal and a seller has the ability to wait for the best price, buyers compete with each other and bid the price up.
When there are lots of sellers relative to buyers, sellers compete with each other by dropping the price or offering more favorable terms and concessions.
Duh. That's real estate deal making 101.
Of course, the real world is a little more complex … especially when you have powerful wizards working to manipulate the market for whatever reasons.
To our way of thinking, "capacity to pay" needs to be broken out of "demand" when looking at the supply and demand dynamic.
After all, if you're crawling through the desert dying of thirst and you come across a vending machine with bottled water for sale at $100 per bottle, you're probably willing to pay.
But if you don't have any money in your pocket, limited supply and high demand alone don't matter. You have no capacity to pay.
When it comes to housing, capacity to pay is a combination of income, interest rates, and mortgage availability.
To empower purchasers with more capacity to pay, you need higher real incomes, lower interest rates, money to lend, and looser lending guidelines.
Of course, these do NOTHING to help make housing less expensive.
In fact, they actually make housing more expensive because they simply increase the buyers' ability to pay MORE.
Yet, this is where the wizards focus their attention. And to no surprise, they have an excellent track record of creating real estate equity (inflating real estate bubbles).
And that's exactly why real estate is such a fabulous hedge against inflation.
While renters watch prices run away from them, owners ride the equity wave up … and up … and up.
And when paired with debt, real estate becomes a super-charged wealth builder … growing equity much faster than inflation, while still hedging against deflation.
After all, if you put $20,000 down on a $100,000 property and the price falls to $80,000 and NEVER recovers … eventually the tenants pay the property off.
Now your $20,000 investment has grown to $80,000 … even though the property deflated 20 percent.
But it's hard to imagine any serious sustained deflation will hit real estate absent a catastrophic sustained economic collapse.
Of course, it's probably smart to have some cash, gold, and debt free real estate as a hedge against catastrophe … but probably not the lion's share of your portfolio.
That's because the history and headlines favor higher prices over the long haul.
This brings up a very important point for every serious student of real estate investing …
The ONLY real way to truly lower housing prices in the face of growing population is to increase supply.
But there's NO motivation for the wizards to reduce housing prices.
They'll SAY they want to, but they can't deliver.
Think about it …
No politician wants to face home-owning voters who are watching their home values fall.
No banker wants to have a portfolio of loans secured by homes whose values are falling.
And in spite of their sometimes-public spats, politicians and bankers have a long track history of working together to enrich and empower themselves.
So does it make sense that politicians and bankers are really going to do anything meaningful to cause housing prices to fall?
We don't think so. All the motivation is to cause housing prices to rise.
And as we saw in 2008, on those rare occasions where housing prices fall, bankers and politicians rally to revive them as quickly as possible.
Your mission is to structure your holdings to maintain control if prices take a temporary dip. And of course, positive cash flow is the key.
Meanwhile, the Wizards are hard at work to make expensive housing more affordable …
This means fostering an environment to increase jobs and real wages, lower interest rates, loosen lending guidelines, and get more money flowing into funding mortgages.
Are these acts of frantic Wizards desperate to keep the equity rally going into an election year? Maybe.
But until and if a total financial crisis happens again (which you should be diligently prepared for) …
… we think the bubbliest markets will see softness, even as nearby affordable markets increase as priced out home-buyers migrate.
Nonetheless, keep in mind that real estate is not an asset class … even a singular niche like housing. Every market, property, and deal is unique.
So it's possible to find deals in hot markets, and it's possible to overpay in a depressed market. Think big, but work small.
And while the financial media complains about over-priced housing and rings the bubble bell, consider that if housing remains unaffordable to buyers, it only creates more demand for rentals.
The properties you lose the most on are the good deals you pass on because you're focused on price and not cash flow.
Is the housing boom … like the stock market boom … late in the cycle? Probably. But that doesn't mean there's not a lot of opportunity out there right now.
While the rest of the world fixates on the Fed's latest interest rate bloviation, we're taking a mini-vacation from Fed watching to focus on something a lot more fun.
Jones Lang LaSalle recently released their Global Resort Report for 2019 and it's got some investing intelligence we think you'll find interesting and useful.
As our long-time audience knows, we've been big fans of resort property investing for quite a while.
Resort property investing is a great way to derive rental income from affluent people.
Also, because your "tenants" and their income come from all over the world, the right resort property can reduce your dependency on any single regional economy.
But that's not to say the local market doesn't matter.
In fact, geography matters a lot. Often, it's a geographic amenity that's the primary attraction and your competitive advantage.
Think about it …
There are only so many beautiful beaches, world-class diving destinations, or snow-capped skiable mountain ranges on earth.
And even the best developers can't put those things in someplace they don't already exist. Even mega-man-made amenities like theme parks are hard to replicate.
So when you find a market with a rare and attractive amenity, with the right supply and demand dynamic, you have the opportunity to own a cash-flowing world-class asset.
No wonder the JLL report says …
"Over the past five years, resorts have been the darling of the hotel investment community …"
The report also mentions a few of the key factors driving the desirability of this exciting and profitable real estate niche …
"… consumer focus on experiential travel and an affinity towards lodging assets with an authentic local feel."
"… solid growth in international tourist arrivals, which are anticipated to grow 4.0 percent in 2019 to 2.2 billion travelers and continue rising at this pace throughout the next decade."
"RevPAR performance of resort markets has continued to outpace other locations, such as urban, suburban and airport."
The JLL report highlights three specific U.S. markets, but the lessons apply no matter where you're investing.
Now if you think resort property investing is only for the uber-wealthy investor … think again.
As we highlight in a recent radio show, many small investors are finding big opportunities in short-term rental properties.
Of course, for investors who want to play at a bigger level, syndication is always an option.
But whether you go big or small, there's a lot to like about resort property investing … and it's not just the financial rewards.
When you own a beautiful cash-flowing resort property, not only do you earn profits, but you gain some lifestyle benefits too.
If you invest in a market you'd like to regularly visit, you can probably make some or all of your travel expenses tax-deductible.
After all, it's important to inspect your investment from time to time.
Of course, unlike that lovely C-class multi-family property on the border of the war zone, you probably wouldn't mind staying a week or two in your beautiful resort property.
But back to the JLL report …
Rather than simply quote the report, which you can (and should) read for yourself … let's just glean some investing ideas from the three aforementioned excerpts.
First, it's important to know your avatar. Who's the customer?
The report kicks off with the answer … it's the "consumer focus" versus a business traveler.
Remember, resort property investing is a subset of hospitality. So while most resorts function like a hotel, not all hotels are resorts. Resorts are about consumers.
Of course, the key to attracting consumers is giving them the right experience. Here again, there's useful intelligence in the report.
Consumers are looking for "lodging assets with an authentic local feel". Think about that before you buy a Holiday Inn in a ski town.
Notice also that the projected growth is driven by "international tourist arrivals" which benefits "resorts across the world."
The good news is with the right property, you can attract customers from around the globe … including wherever the demographics and economies are booming.
So it's pretty important to make sure the market and property you pick have a broad international appeal … and adequate access. There's no point in owning a beautiful property that's difficult to get to.
And while we're big fans of international diversification, if you're going to invest outside your home country, be sure you're familiar with the local laws and customs.
We know all that might sound intimidating, but it's not that hard.
It starts with having a good local team in place BEFORE you purchase the property. Of course, this is true domestically as well.
The great news is if you get it right …
"RevPAR performance of resort markets has continued to outpace other locations, such as urban, suburban and airport."
RevPAR is hospitality lingo for a metric called Revenue Per Available Room. Higher is better. It's more rent per square foot.
So the report is essentially saying resort properties are more profitable than the everyday hotels you see around town or near an airport.
Even better, in addition to being a great way to derive rents from the affluent and diversify into high-quality markets …
… we think you'll find resort properties are a whole lot more fun than most of your other rental properties.
And the due diligent trips sure don't feel like work!
Value-add real estate investing accelerates equity growth … often by increasing income.
By making a property more appealing to a tenant or buyer, you make the property more valuable … without needing to wait for inflation.
Value-add investing reduces some of the price risk when acquiring properties near the top of a market cycle.
But with a growing movement to cap how fast you can raise rents on certain properties, it can make sense to look at niches less likely to land in the rent control crosshairs.
So listen in as we visit with a veteran value-add investor to discover where and how he's finding opportunity in the midst of a mature market cycle.
---
More From The Real Estate Guys™…
The Real Estate Guys™ radio show and podcast provides real estate investing news, education, training, and resources to help real estate investors succeed.
---
Love the show?  Tell the world!  When you promote the show, you help us attract more great guests for 

your

 listening pleasure!
Most real estate investors focus on the structure on top of the dirt. Others profit by trading in the land itself. Still, others find opportunity in what grows on top of the land.
Today's show is about what comes from UNDER the dirt … oil and gas. And there's a LOT more to the story than meets the eye.
Real estate is famous for fabulous tax breaks, but they often only apply to PASSIVE income.
Also famous for huge tax benefits, oil and gas can be applied to ACTIVE income … making it a favorite of high-income earners.
Of course, no one wants to lose money … and some forms of oil and gas investing are high risk, high reward.
In this episode, we visit with a seasoned Texas oilman to explore exciting strategies for finding more predictable profits and tax benefits in oil and gas.
---
More From The Real Estate Guys™…
The Real Estate Guys™ radio show and podcast provides real estate investing news, education, training, and resources to help real estate investors succeed.
---
Love the show?  Tell the world!  When you promote the show, you help us attract more great guests for 

your

 listening pleasure!
Last week the Fed pumped over $200 billion of freshly printed cash into the repo market.
Since then, the Fed's upped the ante to $400 billion … and counting.
For those young or asleep during the 2008 financial crisis …
… back then, the Fed provided an infusion of $85 billion per month to keep the wheels on the financial system bus.
Today, they're pumping in nearly that much PER DAY.
That's MIND-BOGGLING.
They're trying to keep interest rates DOWN to their target. Of course, interest rates matter to real estate investors. We typically like them low.
But this isn't about real estate. It's more about banks who hold debt (both mortgages and bonds) on their balance sheets.
As we explained last time, when interest rates rise, bond values fall …
… and a leveraged financial system with bonds as collateral is EXTREMELY vulnerable to collapse if values drop and margin calls trigger panic selling.
The Fed seems willing to print as many dollars as necessary to stop it.
And that brings us to an important question …
If the Fed can simply conjure $400 billion out of thin air in just a week … is it really money?
This matters to everyone working and investing to make or save money.
For help, we draw on lessons learned from our good friend and multi-time Investor Summit at Sea™ faculty member, G. Edward Griffin.
Ed's best known as the author of The Creature from Jekyll Island. If you haven't read it yet, you probably should. It's a controversial, but important exposé on the Fed.
In his presentation in Future of Money and Wealth, Ed does a masterful job explaining what money is … and isn't.
In short, money is a store of energy.
Think about it …
When you work … or hire or rent to people who do … the energy expended produces value in the form of a product or service someone is willing to trade for.
When you trade product for product, it's called barter. But it's hard to wander around town with your cow in tow looking to trade for a pair of shoes.
So money acts as both a store of value and a medium of exchange.
The value of the energy expended to create the product is now denominated in money which the worker, business owner, or investor can trade for the fruits of other people's labor.
This exchange of value is economic activity.
Money in motion is called currency. It's a medium of transporting energy. Just like electricity.
When each person in the circuit receives money, they expect it has retained its (purchasing) power or value.
When it doesn't, people stop trusting it, and the circuit breaks. Like any power outage, everything stops.
So … economic activity is based on the expenditure and flow of energy.
This is MUCH more so in the modern age … where machines are essential to the production and distribution of both goods and information.
Energy is a BIG deal.
This is something our very smart friend, Chris Martenson of Peak Prosperity, is continually reminding us of.
Here's where all this comes together for real estate investing …
New dollars conjured out of thin air can dilute the value of all previously existing dollars.
It's like having 100% real fruit juice flowing through a drink dispenser.
If someone pours in a bunch of water that didn't go through the energy consuming biological process of becoming real fruit juice in a plant…
… the water is just a calorie free (i.e., no value) fluid which DILUTES the real fruit juice in the dispenser.
Monetary dilution is called inflation.
Legendary economist John Maynard Keynes describes it this way …
"By a continuing process of inflation, government can confiscate, secretly and unobserved, an important part of the wealth of their citizens."
Inflation waters down real wealth.
Fortunately, real estate is arguably the BEST vehicle for Main Street investors to both hedge and profit from inflation.
That's because leverage (the mortgage) let's you magnify inflation's effect so your cash-on-cash ROI and equity growth can outpace inflation.
Plus, with the right real estate leverage, there's no margin call. Meanwhile, the rental income services the debt.
Even better, the income is relatively stable … rooted in the tenant's wages and lease terms. Those aren't day-traded, so they don't fluctuate like paper asset prices.
Effectively, you harness the energy of the tenant's labor to create resilient wealth for yourself. And you're doing it in a fair exchange of value.
Of course, the rental income is only as viable as the tenant's income.
This brings us back to energy …
Robert Kiyosaki and Ken McElroy taught us the value of investing in energy … and markets where energy is a major industry.
First, energy jobs are linked to where the energy is. You might move a factory to China, but not an oil field. This means local employment for your tenants.
Your tenants might not work directly in the energy business, but rather for those secondary and tertiary industries which support it. But the money comes from the production of energy.
Further, energy consumers are all over the world, making the flow of money into the local job market much more stable than less diverse regional businesses.
It's the same reason we like agriculture.
While machines consume oil, people consume food. Both are sources of essential energy used to create products and provide services.
So when it comes to real estate, energy, and food … the basis of the investment is something real and essential with a permanent demand.
Though less sexy and speculative, we're guessing the need for energy and food is more enduring than interactive exercise cycling.
Real estate, energy and agricultural products, are all real … no matter what currency you denominate them in.
And the closer you get to real value, the more resilient your wealth is if paper fails.
Right now, paper is showing signs of weakness. But like a dying star, sometimes there's a bright burst just before implosion.
Remember, Venezuela's stock market sky-rocketed just before the Bolivar collapsed.
Those who had real assets prospered. Those who didn't … didn't.
Are we saying stocks and the dollar are about to implode? Not at all. But they could. Perhaps slowly at first, and then suddenly.
If they do and you're not prepared … it's bad. It you're prepared and they don't … not so sad. If they do and you're prepared … it could be GREAT.
Real assets, such as well-structured and located income property …
… or commodities like oil, gold, and agricultural products (and the real estate which produces them) …
… are all likely to fare better in an economic shock than paper derivatives whose primary function is as trading chip in the Wall Street casinos.
So consider what money is and isn't … the role of energy in economic activity … and how you can build a resilient portfolio based on a foundation of real assets.
"The time to repair the roof is when the sun is shining."
John F. Kennedy
Until next time … good investing!
More From The Real Estate Guys™…
The Real Estate Guys™ radio show and podcast provides real estate investing news, education, training, and resources to help real estate investors succeed.
---
Love the show?  Tell the world!  When you promote the show, you help us attract more great guests for 

your

 listening pleasure!
Building your passive income and equity through real estate is a process of growth, plateaus, and breakthroughs.
In this edifying episode, we discuss getting started, getting stuck, and what it takes to get to the next level … whatever that is for you.
So tune in and find out what it takes to take your real estate investing to the next level.
---
More From The Real Estate Guys™…
The Real Estate Guys™ radio show and podcast provides real estate investing news, education, training, and resources to help real estate investors succeed.
---
Love the show?  Tell the world!  When you promote the show, you help us attract more great guests for 

your

 listening pleasure!
Real estate investing is largely the business of using debt to acquire streams of income and build oceans of equity.
In the hands of a professional real estate investor, mortgages are like a super-charged power tool … making the job of wealth building easier, faster, and more profitable.
Of course, powerful tools in the hands of amateurs can do a lot of damage … hacking off chunks of equity or creating wounds which hemorrhage cash flow.
But in all cases, for any investor who has, or is building, a lot debt in their portfolio … it's wise to pay close attention to the condition of credit markets.
Sometimes new tools create opportunity. Sometimes there are hints that something might be breaking down.
In a little more esoteric corner of our news feed, we noticed a potentially concerning headline …
MBS Day Ahead: Another Chance to Watch MBS Suffer
Mortgage News Daily, 8/27/19
For the uninitiated, MBS isn't referring to the controversial crown prince from Saudi Arabia. They're talking about Mortgage Backed Securities.
Mortgage-backed securities are the vehicle Wall Street uses to funnel investment dollars into Main Street real estate.
As you may recall, it was Wall Street stuffing toxic sub-prime mortgages into the MBS they sold to institutional investors that triggered the 2008 financial crisis.
So it's well known that MBS suffering can lead to serious Main Street suffering, especially for aggressive users of mortgages … like real estate investors.
The notable takeaway from the article is this chart which shows mortgage rates have decoupled from 10-year Treasury yields …
Source: Mortgage News Daily
According to The Real Estate Guys™ secret decoder ring, this means mortgage rates aren't falling as far as fast as those of the 10-year U.S. Treasury bond.
This is notable, because it's generally accepted among mortgage pros that the two are inextricably linked … because it's always been that way.
But not now. Weird.
Of course, it begs the question … WHY?
According to the article, bond "traders are citing increased supply … with an absence of buyers …"
Now you can see from the chart, this has only been going on for a couple of weeks … so perhaps it's just a little anomaly and nothing to freak out about.
But just like some war vets have panic attacks when a backfiring engine pops like live ammo, we get a little spooked when the bid on MBS dries up.
After all, it was MBS going no bid was the nuclear bomb which ignited the 2008 credit market collapse.
No one is saying another Great Financial Crisis is imminent … although for the aware and prepared, it could be a HUGE opportunity …
… but softness in MBS demand is a dot on the curve worth noting.
Looking at some other dots …
US home price growth slows for 15th straight month
Yahoo Finance, 8/27/19
"The market for existing-home sales remained soft in June despite some boost from lower mortgage rates as consumers remain wary of high home prices …"
Remember, home prices reflect the value of the collateral for mortgages being packaged up and put into mortgage-backed securities.
When property prices are rising, lenders (the buyers of MBS) see their security go up in the form of greater "protective equity" which insulates them from loss in the case of default.
Also, equity gained from rising property values creates greater incentives for the borrower to make the payments.
Sometimes, in a rising price environment, as lenders compete to make loans, they're willing to take on more risk at inception …
… because they believe rising property values will increase their security over time.
So whereas a lender might really want 20-25% protective equity (75-80% loan-to-value) … they might be willing to originate a loan at only 10-15% to get the loan.
Then, as prices rise and equity builds, the lender quickly ends up with the protective equity they're looking for.
But when prices slow or reverse, you'd expect the opposite …
FHA sets limits on cash-out refinancing
The Washington Post, 8/27/19
"Beginning Sept. 1, FHA borrowers will now be limited to cash-out refinancing a maximum of 80 percent of their home value."
We've also heard rumors that Fannie Mae will be limiting access to cash-out loans on multi-family properties.  Stay tuned on that one.
Is this a meltdown? Hardly. But it's a subtle shift in the wind which bears watching.
Meanwhile, rates are GREAT. Loans are still largely readily available.
And if you've got lots of equity and cash flow, now could be a great time to liquefy equity using long term debt while paying careful attention to cash flow.
If there's a chance prime properties in solid markets will be going on sale in the not-too-distant future, you'll want to be prepared to go shopping.
Meanwhile, there are still affordable rental markets offering reliable cash flows TODAY.
Repositioning equity from high-priced markets to affordable cash flow markets or product niches can be a great way to make your balance sheet work harder … without having to wait for a recession (or worse) to provide bargains.
After all, sometimes markets don't crash suddenly or at all. They simply recede slowly for a season before ratcheting back up.  So sitting on the sidelines waiting for "the big one" could take your entire career. Base hits win games, too. Never swinging means you'll never get on base.
Meanwhile, it's probably a good idea to pay close attention to credit markets on the macro level and cash flow on the micro level.
Until next time … good investing!
More From The Real Estate Guys™…
The Real Estate Guys™ radio show and podcast provides real estate investing news, education, training, and resources to help real estate investors succeed.
---
Love the show?  Tell the world!  When you promote the show, you help us attract more great guests for 

your

 listening pleasure!
If you follow the financial news, you've probably noticed some talk about "the everything bubble". Basically, it's rising asset value prices for … everything.
We know that sounds great. At least as long as YOU own the assets BEFORE they inflate. When you do, equity happens to you and it's awesome.
But until you sell, it's only paper wealth. To get usable cash, you must relinquish the asset.
If you're playing the buy low / sell high game … a bubble is a great time to sell.
Of course, selling means you pay taxes and fees.
Worse, you'll need to buy low and sell high all over again … or eventually you and inflation will consume all your wealth. That's not sustainable.
And if you're trying to buy into a bubble, it gets dangerous. It's easy to get fooled into chasing the market.
So how do you know the difference between a good buy and good-bye?
Two words … cash flow.
Wait! Before you ASSUME you know where we're headed and wander back to the tyranny of all your urgent busyness …
… there's a BIG opportunity on the backside of this friendly public service announcement about the safety and stability of cash-flowing real estate.
Consider this headline, which appeared on the front page of two major news aggregators …
High-Dividend Stocks on Historic Discount as Yields Plunge, says Goldman Investopedia, 8/20/19
Goldman Sachs says some dividend paying stocks are super-cheap right now … even in the midst of an "everything bubble."
What does that tell you about how paper investors have been thinking about income up to this point?
Seems like they'd rather buy unicorns like Uber or WeWork on hype … over proven companies with real earnings. Buy and hope a greater fool comes along to cash you out.
It's been working.
But Goldman's comments imply Wall Street is realizing the winds are changing. And in bubbles, when it's time to sell, it's a stampede.
So where's the opportunity for real estate investors?
Goldman sees opportunity in yields between 4.3 and 6.8 percent … with the potential for equity growth.
Remember, Goldman is talking to stock investors who've been whip-sawed on the share price roller-coaster. They've been holding on for dear life.
But fleeing stocks for the "safety" of bonds has been a problem because bonds are bubbly too. That's why rates are so low.
As of this writing, the 10-year Treasury is only yielding about 1.6 percent.
That means someone retiring with $1 million invested for income is trying to live off $16,000 a year. A year ago, it was twice that … which still wasn't great.
Someone can be a millionaire yet have income below the poverty line.
Are they rich? Or are they poor?
Unless you think eating the seed corn is sustainable farming, they're poor.
This is the problem facing thousands of people transitioning into retirement every day.
You may be thinking, "I could create over $100,000 a year of passive income with $1 million of equity in real estate."
Yes, YOU could. But Goldman and their clients aren't real estate investors.
So Goldman says it's time to look for real income through dividends instead of share price hype.
They point out that dividend stocks are offering a much higher yield than bonds … plus some price appreciation potential.
Sound familiar?
That's exactly what income producing real estate does.
Of course, real estate also provides arguably the best tax breaks of any investment, which dramatically improves after-tax yield.
Plus, real estate allows generous and affordable leverage, which can drive long term total returns to well over 20 percent annually … even based on conservative assumptions.
But there's even more to the story …
The Wall Street casinos are fun when there's a lot of air being pumped into the jump house. Asset prices inflate. Balance sheet wealth increases.
People FEEL richer. And on paper, they are.
But the jump house machinery is complicated. Sometimes it malfunctions.
And when asset price investors get spooked, they seek shelter in good old-fashioned income. For stock investors, that's dividends.
The point is REAL wealth is INCOME, whether it's dividend yield on stocks, or positive cash flow from rental properties.
We discuss this in detail in The Case for Real Estate Investing … and it's an important concept to understand if you're going to put together a resilient portfolio.
The fact that income producing stocks are relatively cheap at a time when unicorn companies are successfully going public while losing money …
… shows asset price investing can be intoxicating.
Goldman's recommendation indicates investors may be sobering up as the punch bowl runs dry.
We think stock investors are likely to be interested in sound real estate deals.
And when Wall Street's primary answer to asset price volatility is to simply hold on, they actually strengthen the case for real estate.
After all, if you're going to buy and hold, the relative illiquidity of real estate isn't much of an objection. It's a small price to pay for stabilizing your portfolio.
And when it comes to building long-term income and equity growth higher than inflation, it really doesn't get any better than income producing real estate.
The only real advantage Wall Street can claim is convenience. It's pretty easy to open up a brokerage account and buy stocks.
Of course, the growing popularity of real estate private placements provides an option for busy people to partner with active real estate investors.
And when you consider the privacy and asset protection features of private placement investing, it's probably well worth a little more work on the front end to get involved.
That's why we think syndicating real estate is one of the best business opportunities of our time.
Millions of Main Street investors have trillions of dollars at risk in the Wall Street casinos … and they've been holding on for the long term.
But now, even the venerable Goldman Sachs is touting the benefits of buying equity for yield … something real estate does better than anything Wall Street offers.
But whether you decide to invest in real estate on your own, through a syndication, or as a syndicator …
… headlines say the timing is right to focus on income producing assets to build long-term sustainable wealth.
Until next time … good investing!
More From The Real Estate Guys™…
The Real Estate Guys™ radio show and podcast provides real estate investing news, education, training, and resources to help real estate investors succeed.
---
Love the show?  Tell the world!  When you promote the show, you help us attract more great guests for 

your

 listening pleasure!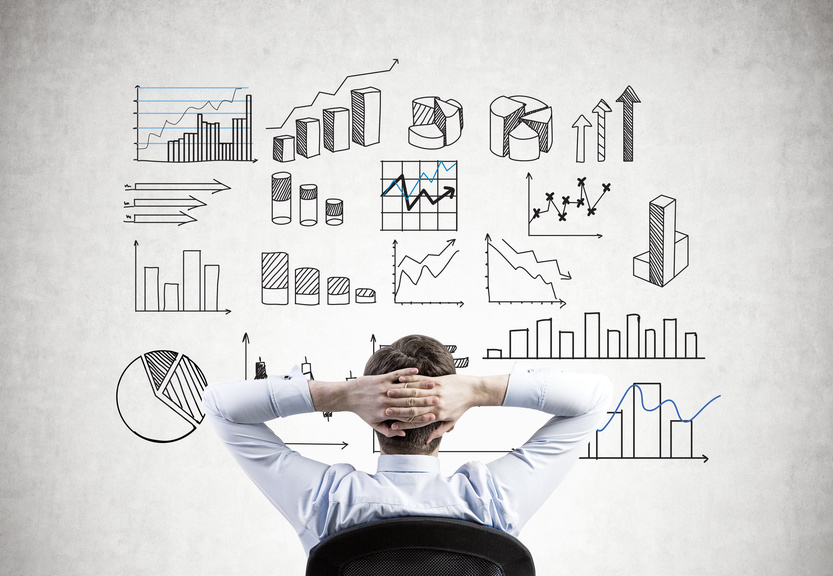 What goes up, must come down. 
It's true in gravity … elevators … and the real estate market. 
The constant ups and downs can give investors anxiety. It's hard to enjoy a boom when you're always wondering … is it all about to come crashing back down?
The good news is that markets rise and fall in cyclical motion. 
History repeats itself … and there are signs and patterns to look for that signal when you need to move and when it is best to sit back and wait it out. 
Listen in as we discuss where we are in this infamous cycle … and what you can do about it.
In this episode of The Real Estate Guys™ show, hear from:
Your upstanding host,

Robert Helms

His downright delightful co-host,

Russell Gray 
---
Listen
---
Subscribe
Broadcasting since 1997 with over 300 episodes on iTunes!
---
Review
When you give us a positive review on iTunes you help us continue to bring you high caliber guests and attract new listeners. It's easy and takes just a minute! (Don't know how? Follow these instructions).
Thanks!
---
Riding and driving the cycle
Real estate markets work in cycles … we're either at the bottom, in the middle, or at the top. 
So, where are we at? And what can investors do about it?
First off, it's important to remember that real estate isn't an asset class itself … there are so many different categories. 
Each of those categories operates in its own market … and the cycles don't always align. 
Office buildings could be up while residential is down … and agricultural could be sitting right in the middle … ALL AT THE SAME TIME. 
So, when you think about where you are in a cycle, you need to think of both macro and micro levels. 
Part of what's going on will be influenced by the macro … like interest rates, what's going on with the Fed, tax breaks, and Opportunity Zones. 
The other part deals with the micro … what's going on in a particular industry and the demographics it serves.
The challenge for a real estate investor is that there is no one key indicator for where the market is heading. In fact, it's so confusing that nobody gets it completely right. 
But there are things you can look for … and things you can do … to set yourself up for the best chance of success. 
Understanding the big picture
One of the big picture items to look for, understand, and act on is interest rates. 
When we talk about real estate investing, it's really all a derivative of income … of cash flow. 
Someone can only afford to pay a price for a house based on their income and how much income that will mortgage into the purchase price of a house. 
If you take a look at the major inputs going into a mortgage, you'll find interest rates and tax consequences. 
So, if you can lower interest rates and lower taxes … the same amount of income will buy more houses. 
With the new tax code and incentives like Opportunity Zones, there is a good chance that the upside of the cycle will be extended for a few more years … but is it sustainable?
Understand that every day we're closer to the next market top. 
So, what can you do as we get near the top?
Don't sit on the sidelines
What you don't want to do is sit on the sidelines. You do need to act. 
If you take prudent moves to protect yourself in the case of a downturn … and there isn't one … you aren't any worse off. 
The good news is that real estate investors and markets move slowly … we're not flash traders. 
Your tenants don't look at the newspaper, see a headline, and move the next day. 
As investors, it's a balance of being aware of those macro events and keeping specific trends in mind. 
Right now, mortgage rates are low, and the dollar is relatively strong. Interest rates are dropping in treasuries … and people are buying there looking for a safe place to ride out market dips. 
This gives real estate investors the opportunity to go into the market and lock that low pricing and low interest rate long term. It's like having a sale on money. 
And if you buy a property that has good cash flow with that low interest locked in, you're putting yourself in a great spot to hold through any downturn in the cycle. 
People who sit on the sidelines are guaranteed to make zero return. Instead, look at the idea of recession resistant price points. 
Recession resistant means you are renting to a clientele that is likely to always be there … and the price point is typically something just below the median home price. 
Many of these recession resistant price points work great in a good economy AND they'll also be a little more protective in a down cycle. 
This is a time to be super prudent when it comes to underwriting … both the analysis of the market and the performance of the property. 
When it comes to the performance of the property, there are a couple of big picture things to keep in mind. 
You want to live in a landlord friendly state. If there's a problem, you want laws that favor a landlord and can help you get a tenant out quickly. 
You'll also want to talk to your property manager about rental trends. 
What have people been paying in rent recently? How many people are applying for leases now compared to other years? Have they had to change the kind of tenant they accept?
Another way you can make the most of the market cycle is to focus on top markets. 
There are lots of investment funds and real estate investment trusts that focus only on the top 50 metropolitan statistical areas (MSAs). 
These are the top cities in the U.S. where there is always real estate movement and a depth of demand. 
When you go into a market that has already proven itself with solid infrastructure, there's a greater probability that in tough times people will gravitate there. 
Changing your strategy for success
We're certainly proponents of continuing to invest through cycles … just change your strategy a bit. 
It makes a lot of sense to have some cash when you are nearing the top of a market cycle for a lot of reasons. 
If you end up having problems with properties that perform differently than you expect during a downturn, you want to be prepared for that. 
But downturns are also often where opportunities are … opportunities to buy. 
As real estate investors, we make our money when we buy … so it is good to keep some cash in reserves if the right opportunity presents itself to invest in a property with promise.
One last idea to consider when it comes to being at the top of the market is that there are certain demographics that don't suffer as much in a downturn. 
Generally, this is affluent groups of people. When times get bad … they get bad for the middle and bottom part of the socioeconomic ladder. 
So, it's always an interesting strategy to market to the affluent. One of the ways we love to market to this demographic is through residential assisted living. 
Remember, your customer is not the person staying in the facility. It's the family members who look out for them and place them there. 
Another strategic investment is hospitality. In downturns … the rich still go on vacation. 
Many times in an economic slump, entertainment does well because people are trying to get away from the doom and gloom. 
If you believe we're at the top of the market, there are proven things to think through. 
Analyze your portfolio and ask yourself, "What happens if pricing and demand were to go down?" Take a look at your financing. Are you getting the best, lowest rates?
If you take proven steps now, when the market cycle starts heading downward … you'll be glad you did.
Tune in over the next several weeks as we dive into more strategies you can take to thrive even when the market isn't doing the same.
---
More From The Real Estate Guys™…
The Real Estate Guys™ radio show and podcast provides real estate investing news, education, training, and resources to help real estate investors succeed.
---
Love the show?  Tell the world!  When you promote the show, you help us attract more great guests for 

your

 listening pleasure!