One of the most important pieces of advice we give to investors new and old is "Live where you want to live, but invest where the numbers make sense."
Once you break out of your market comfort zone, you can experience incredible personal and business growth … and build a diversified, stable portfolio.
In this episode, we discuss the various types of markets available to real estate investors … and chat about how to pick a market based on your personal goals.
Listen in! In this episode of The Real Estate Guys™ show you'll hear from:
Your diversified host, 

Robert Helms

His divergent co-host, 

Russell Gray
---
Listen
---
Subscribe
Broadcasting since 1997 with over 300 episodes on iTunes!
---
Review
When you give us a positive review on iTunes you help us continue to bring you high caliber guests and attract new listeners. It's easy and takes just a minute! (Don't know how? Follow these instructions).
Thanks!
---
The two major market types
Let's start from the top! Investment markets can be categorized into two major types … cash flow markets and equity growth markets.
Whether a market produces strong equity growth or stable rents is a byproduct of supply and demand.
Cash flow markets have a steady demand for rentals from working-class tenants with stable income. These factors combine to create high occupancy rates and reliable income.
These markets don't sizzle … but they offer steady returns.
On the other side of the coin, markets like San Francisco and Los Angeles are proven, stable equity growth markets. Investors won't get reliable cash flow in these markets … but if they get in before the market gets hot, they'll get hefty equity growth.
You can predict the next equity growth markets by looking at markets where the ability to supply new housing is beginning to be restricted.
Buying a property for equity growth is a completely different style of investing than cash flow investing, and it comes with some challenges … like finding properties that make sense, choosing markets with a good probability of growth before they get too hot, and managing your income.
It requires caution … because if you choose the wrong market … or the right market at the wrong time … your investment can go against you.
Of course, these two major market types are two extremes. The reality is that markets fall onto a continuum … and yes, there are markets that combine equity growth and cash flow.
Some markets have the capacity to supply housing as they continue to grow in value. However, inevitably that market will begin to slow down and shift through the cycle.
There are some trade-offs to combining equity growth and cash flow … for example, cash flow isn't quite as good as prices go up. To evaluate a current market, look at the trajectory of other major markets like New York or even Dallas.
Markets are cyclical, and almost every market evolves the same way. There are four basic stages in a market cycle:
Growth.

The market is expanding as more people are drawn to the area.

Equilibrium.

After a period of growth, the market slows down and is mostly developed.

Decline.

This can happen when a market falls out of favor or loses employers.

Revitalization.

The market starts to pick up again when demand increases.
The key? Study markets you want to invest in. Understand there is an evolution process, and even if a market is currently great for cash flow, it can absolutely evolve into an equity market in the future.
How to allocate your real estate assets
You've probably heard the saying, "Diversity is a recipe for mediocrity." And while that rings true in some cases, we think diversity can be your key to a stable portfolio.
Investors can benefit by using a basic asset allocation recipe … and remember, these numbers are yours to fiddle with:
50% of your portfolio should be

allocated to solid cash flow markets.

30% should be

invested in aggressive equity growth markets

that show signs of being in the path of progress, such as supply and demand imbalances.

And your remaining 20%

should be liquidity funds

… dry powder you can have on hand so you can swoop in and pick up great deals when everyone else is strapped.
Here's a good question … how do investors approach aggressive growth markets?
To leverage an equity growth market, you need to invest while the market is still emerging.
That doesn't mean investing in brand-new markets … it means looking for markets that are starting to take off with signs of job growth and increasing demand.
You want to avoid being spread too thin across markets … but you also want to be leery about banking on any one type of market. As the saying goes, "Don't put all your eggs in one basket."
There are, of course, some advantages to sticking with a single market, like efficiencies of scale. But if you stick to a single market and that market declines, your whole portfolio is affected.
Unique market types
Of course, every market has unique factors, but some markets stand out from the crowd in particularly distinctive ways.
You can make a great income investing in housing near colleges and universities. It's a captive market with constant need and a built-in client base … most students have good income durability.
You do have to consider the nature of technology, social trends, and educational trends when investing in a college market, however.
A great resource for information is the college or university itself … they can provide great data on the student population. If you're careful, this can be a stable market.
Jobs aren't the only driver of strong markets, as retirement markets prove. Retirees today are more active and less likely to buy a house.
They can also make excellent tenants, especially because retirees are no longer geographically linked to their income, whether that's social security, a pension, or investment returns.
By positioning yourself in markets like Boca Raton or Palm Springs, you can benefit from retirees who are searching for an affordable, attractive lifestyle that doesn't tie up a bunch of capital.
Making a lifestyle investment means picking a market YOU want to spend time in.
This often involves renting a property on a monthly, weekly, or even nightly basis … which translates to high income, even when offset by higher management costs.
A major benefit of a lifestyle market is the chance to use the property yourself, whether that's for a few months every year or during your own retirement.
The international market.
Investing outside of your country is a great way to diversify. The United States is not the only country in the world that offers great places to invest.
Investing outside of the U.S. also gives you the chance to create income in a different currency and park your wealth in a different economic environment.
And international investments are a sort of lifestyle investment … they certainly give you a good excuse to travel!
Although international investments can often require a steep learning curve, they're something every serious investor should take a look at.
There's always a great-performing market if you know where to look.
Sleeper markets aren't on the top 50 metropolitan statistical areas. These are boutique markets … the markets no one else is talking about.
They allow you to make returns no one else can make … but there isn't as much ballast, so you have to be very, very careful.
Don't forget to consider property type
We've discussed market types in this episode … but another important part of your investment decision is property types.
The choice of single-family, multi-family, commercial, development, or land-holding property is an important factor when balancing your portfolio of well.
And different markets hold different opportunities with regard to property type.
We want to get you thinking about where to look for your next investment … and market type is a great place to start!
---
More From The Real Estate Guys™…
The Real Estate Guys™ radio show and podcast provides real estate investing news, education, training and resources to help real estate investors succeed.
In the second installment of our series on looking outside of little green houses for higher cash flows, we turn our attention to a Monopoly favorite….big red hotels.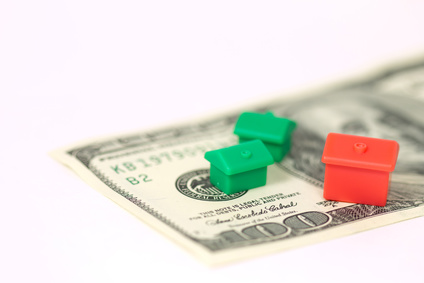 Except in this case, they aren't big, they aren't red…and they aren't necessarily on Boardwalk or Marvin Gardens.
So in this episode, we sit down with a seasoned real estate investor and international boutique resort developer for an insider's perspective on how hospitality real estate works…and where the opportunities are.
In the studio to help us check in to the four-star ideas for hospitality investing:
Your hospitable host, Robert Helms
His last resort co-host, Russell Gray
International resort developer and regular contributor, Beth Clifford
In a world of artificially low interest rates, artificially high asset values, and overtly managed (manipulated?) financial markets…queasy investors are trying to find something real to cling to.
For most investors, that means income.  But not all income investments are created equal.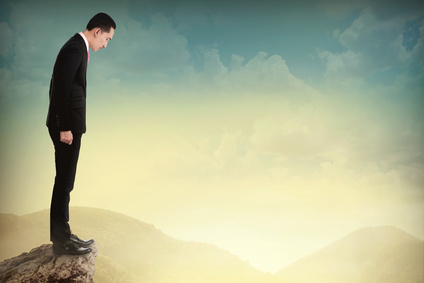 Debt-based investments like bonds expose investors to the triple threat of low yield, default and collapsing principal value.  Yikes!
And with interest rates SO low, and the looming threat of rising interest rates, it seems like bonds would be a scary place to be.
At least with real estate backed debt like private mortgages (NOT derivatives of mortgage-backed securities), the debt is backed up by a real asset.  One that presumably can generate sufficient income to make the payments…even if the lender has to take over operations.
So while we would be very hesitant to use bonds or bank accounts to generate income from debt (remember, when you make a deposit in a bank you are effectively loaning them your money), we'd be a lot more open to making loans against quality cash-flowing real estate.
On the equity side (buying a property versus lending against one), we like to borrow whenever we can generate more cash flow from the property than it costs to borrow.  And with interest rates so low, it's better to be a borrower than a lender in today's market…unless you're able to lend at above average interest rates and still attract credit worthy borrowers and quality collateral.
Now if you're an active residential real estate investor in single-family or apartments, you know that rates are low on both sides of the fence.
That is, though loan rates are low…so are cap rates (cash-on-cash returns).  That's because lenders and borrowers both rushed into residential in search of better yields and security.
That's why we think now's the time to look outside of mainstream residential real estate for better yields.  The principles are the same, but the numbers are better.
In this episode, we consider hotel and resort property investing…and not just domestically, but globally.  And whether you want to play in the debt or the equity side, hotel and resort properties offer some very unique and attractive characteristics.
First, the properties are typically nicer…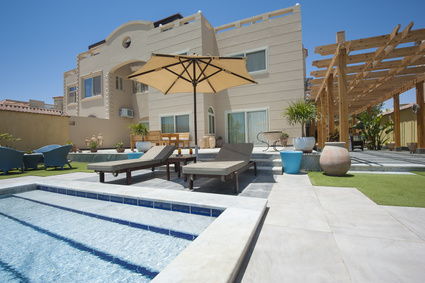 Sure, you could buy or loan against a dump.  But except for motels that are really more like psuedo-apartments for transients, most hospitality properties are operated for a more discriminating clientele.  Therefore, the properties are in good shape and located in nicer areas.
Next, the properties are professionally managed…
While it's true that you can hire a professional manager to handle your single-family home or apartment building, some investors are tempted to practice do-it-yourself property management.
But running a hotel or resort is much more work because instead of monthly or yearly leases, you're dealing with daily or weekly tenancies.  And a good operator is the key to success, and it probably should not be you.
Hospitality has a new guest…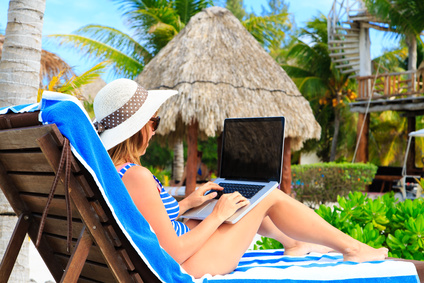 Hotel and resorts are grabbing a new and growing demographic…the mobile workforce.
In today's technology empowered free-lance world, it's easier for people to live a far more mobile lifestyle.  It's no longer necessary to take off work to stay in a hotel or resort.  You take your work with you.
Hospitality properties are easier than ever to market…
The same technology which facilitates a mobile workforce also opens up international markets to the small time hotel or resort operator.  From social media to travel sites, it's just a lot easier for prospective guests to find a property.  So while it's nice to have a big brand affiliation, it's a lot more level playing field for boutique operators to compete for attention.
A sweet spot to store your wealth…
If you invest in a very small property, you may not get the economies of scale necessary to attract a professional operator and generate a respectable hands-off bottom line.
If you go too big, the obvious obstacle is you have to have…or raise…a lot of money.  And then you're competing with other whales.
But there's a sweet spot…above the small-time operator, but below the mega-chain, where an individual investor can play and there's still enough meat on the bone to make it profitable.
And if you can find a niche, or a market, where there's more need than there is supply,  you can get in and stake your claim early.
Rents from the affluent…
One of our favorite things about hospitality investing is it allows us to collect rents from businesses and (relatively) rich people.
When you're buying little green houses or apartments, your customer (tenant) is typically a working class guy or gal…maybe even on some kind of government subsidy like foot stamps, Social Security, Section 8, etc.
These are the first people to feel the pinch of rising food, energy and healthcare costs.  They just don't have a lot of extra money after paying for essentials.  So when their cost of living rises, it makes it harder for them to pay you rent.
And if the government subsidy goes away or is reduced…or if interest rates on your tenants' consumer credit goes up…then it becomes even harder for them to pay you rent.
But, while affluent people would probably never rent their home from you, they'll pay you rent to stay in your resort property.
There are other ways to derive rents from the affluent, but resort property is one of our favorites.
And right now, the yields are much higher than apartments, so we like it even better!
So tune in and take in a heapin' helpin' of our hospitality…discussion, that is.  And consider how you might begin to put some paradise in your portfolio.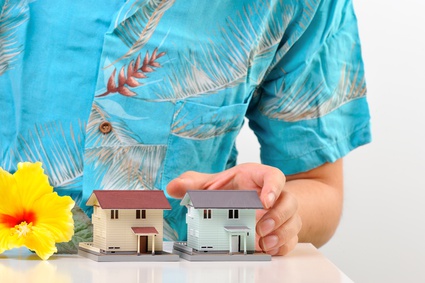 Listen Now: 
The Real Estate Guys™ radio show and podcast provides real estate investing news, education, training and resources that help real estate investors succeed.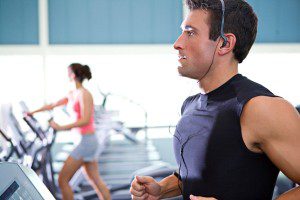 If you're one of those who take The Real Estate Guys™ to the gym, make sure you carbo load first! This one's a whopper!  Our radio audience only got an hour, but the podcast audience gets the whole enchilada.  That way whether you like American or Mexican, there's something for everyone.
A few weeks back, we went to Las Vegas for the 7th Annual Freedom Fest conference.  This was our first time and we weren't sure what to expect.  But after our previous interview with event founder, economist Mark Skousen, we thought it would be worthwhile.  It turned out even better than we thought!
After being near the epicenter of the financial earthquake which rocked the real estate portfolios of even the most experienced investors, we've put a big emphasis on studying economics.  Who cares if you're expert at fixing up properties, managing tenants or putting together syndications if property values are crashing, tenants don't have jobs, loans aren't available, and people are too scared to act?
So we started looking for people who saw it coming, put their predictions in writing and got it right for the right reasons.  Hindsight's often 20/20, but seeing the storm coming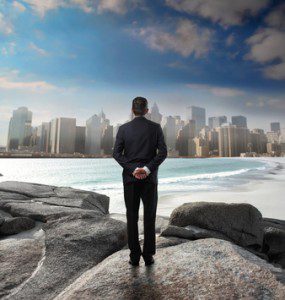 while there's still time to shutter the windows is better.  You might not be able to avoid bad economic weather, but with advance notice at least you can prepare!
We looked at the lineup of speakers at Freedom Fest and decided this would surely be an eye-opening experience. We were especially excited about Peter Schiff, author of Crash Proof 2.0 (a highly recommended read!).  Schiff called the crisis for the right reasons – and way ahead of time.  We're happy to say we got a lengthy interview with Mr. Schiff to see what he's thinking now – which is the feature of our next show.
While we're boasting about awesome interviews, we also had a chance to talk with billionaire CEO of Forbes Magazine and former Presidential candidate, Steve Forbes.  That interview is coming up in a couple of weeks, so stay tuned!  The best way to be sure you don't miss any of our exciting episodes is to subscribe to our podcast via iTunes (shameless plug). 😉
Today's episode is about talking to LOTS of people! It was like one of those speed dating sessions.  Robert sat at the microphone from early morning to late at night, and Russ rounded up a long line of interesting people to interview.
Featured in this episode of The Real Estate Guys™ Radio Show:
Your host, Robert Helms
Co-host and cat herder, Russell Gray
And a long parade of very special guests (in order of appearance):
Jeffrey Verdon, Attorney, talks about estate planning and asset protection strategies utilized by wealthy individuals; including off-shore entities and a very interesting technique for funding life insurance.
Dave Fessler, Energy & Infrastructure Expert for the Oxford Club.  Dave discusses his views on the future of energy and infrastructure and their impact on jobs and the economy.  He also comments on "the paradox of thrift" – how consumer savings is actually fueling the recession.  He tells us how long he thinks it's going to last, and where he believes America's best chance for job creation are right now.
Bob Bauman, Attorney, Former U.S. Congressman, Founder of The Sovereign Society; shares his thoughts on offshore investment, asset protection, second citizenship and the growing interest many people have in diversifying globally.
Vernon Jacobs, CPA, is an expert in international taxation.  Vern tells us what to consider when investing or employing asset protection strategies offshore.
Robert Barnes, Attorney, is part one of two back to back interviews with lawyers from a premier tax and investment fraud law firm that went 3 for 3 (that's pretty good!) in three of the top four high profile tax cases in the U.S. (you'd recognize the names).  Mr. Barnes reveals the worst thing you can do when contacted by the IRS.
Robert Bernhoft, Attorney, is part two of our tax and investment fraud attorney interviews.  Mr. Bernhoft describes what you can do to proactively avoid problems with both your investors and regulators; and shares how his firm uses specialized "non-litigation" techniques to recover misappropriated funds without going to court.
Steve Hochberg, Chief Market Analyst for Elliott Wave, works closely with Robert Prechter.  Prechter's 2002 NY Times best seller, Conquer the Crash, accurately predicted the current financial crisis.  While everyone is running scared of inflation, Steve says DEFLATION is actually the big near term threat.  He believes we are "on the precipice of the greatest stock market decline of our lifetime."
Patri Friedman, Executive Director and Chairman of the Board of The Seasteading Institute.  A city on the sea?  Really??? Before you write it off as Looney Tunes, go to their website and look at their management team.  These guys are all brilliant.  We're talking Stanford, Harvard, Yale.  Wow.  Have you heard of Pay Pal?   Yeah,the founder is on their board.  And why were they at Freedom Fest?  Take a listen!
Leon Louw, Executive Director of the Free Market Foundation, all the way from South Africa!  Why?  To raise money to advance property ownership rights for blacks in South Africa. For what it's worth, we didn't see any evidence of racism at Freedom Fest, though it was full of "tea baggers".  Obviously, Leon felt people at the event would be supportive of his cause. From our observations he was right.  But this isn't a political interview. any more than our show is political.  We just  want to understand what people are thinking and doing, and how it creates or undermines real estate opportunities.  Think about the ramifications on demand in a market where a large part of the population, formerly locked out, suddenly has access to buy property.  Very interesting stuff.
Terry Coxon, author of Unleash Your IRA, shares a powerful concept for maximizing your Individual Retirement Account.  We thought we knew all about this topic, but Terry shares a strategy we hadn't considered. Now we're hyped to read his book.  With the demise of home equity, and a growing number of people predicting a tough stock market (at best); and lending getting even tighter from financial reform, we think IRA's and rollover 401k's are one of the BEST sources of private investment capital.  That makes this a topic worth exploring!
Ron Holland, editor of two financial newsletters and 30 year financial industry veteran, has something to say on the topic of IRA's.  And it's concerning.  He shares what he thinks is the greatest threat to your retirement account.
Terry Easton, author of Refounding America and contributor to Human Events. Terry is an uber-conservative / Libertarian and has a lot to say on the topics of economics, politics and real estate.  We came to hear a lot of opinions and it just so happens that Terry has a lot of opinions.  But since they come from a long history of study and involvement, we think they're worth listening to.
All in all, Freedom Fest was a great experience and we're very likely to attend next year's event.  We met great people, got valuable insights, and had our paradigms stretched (we've been icing them since we got back).  Most of all, we see the economy and real estate from a much broader perspective.  As we continue to seek out markets, opportunities and product niches to invest in, we are convinced a bigger perspective will pay huge dividends.
Remember – our next two episodes feature our interviews with Peter Schiff and Steve Forbes!
The Real Estate Guys™ Radio Show provides ideas, perspectives and resources to help real estate investors succeed.
The Real Estate Guys are going back to Belize!  And who can blame us?
In our continuing quest for emerging growth markets, we've discovered great opportunities in the beautiful country of Belize!
Would you like to have invested in Cabo San Lucas Mexico 20 years ago…or Hawaii 30 years ago?  Then come explore the white sand beaches, crystal blue seas and gorgeous rainforests of the only English speaking country in Latin America!
Robert Helms and his team have been to Belize nearly 50 times in the last 2 years!  They will take you on a guided tour of both the forest covered mainland and the magical tropical islands which sit safely nestled inside the largest barrier reef in the Northern Hemisphere.
You'll see raw and ready to develop land, single family homes, condos and more.  Hear from bankers, appraisers, local real estate brokers and developers, and other experts!
Is it possible to profit in paradise?  If you don't go, you won't know!  Come discover Belize with The Real Estate Guys™ on our next field trip!
Registration is only $2,297 per person double occupancy* (add $400 for single occupancy) and includes $500 airfare credit, ground transportation, boat tours, receptions, 3 nights lodging, most meals; and all speakers,  presentations and hand out materials
You can't call this a vacation because we work hard and cover a lot of ground in a short period of time. But you'll still have TONS OF FUN!  Come hang out with The Real Estate Guys – and discover why we LOVE Belize!
It's gonna be great!
But don't take our word for it – check out comments from folks who've been to Belize with The Real Estate Guys™.
Download a registration form or call 1-888-489-7723 or use our Feedback page.
* We will make every effort to match same sex individuals as roommates so both may enjoy the double occupancy rate.