Do you remember the opening scenes from the classic movie Mary Poppins?
The camera focuses on a weather vane changing direction as observers comment …
"Looks like the winds are changing over 17 Cherry Tree Lane" … home to one George W. Banks.
But today it's the Fed's Janet Yellen – not Mary Poppins – bringing winds of change. 
And it's not over Cherry Tree Lane, but 1600 Pennsylvania Avenue … home to one Donald J. Trump.
According to CNBC, "It's (almost) official:  The Fed is raising rates next week."
"If there were any doubts about whether the Federal Reserve would be hiking interest rates this month, Wednesday's blockbuster jobs report almost completely removed them … pushed market-implied probability of a Fed move to 92 percent …"
Of course, interest rates are the price of money … or rather, currency … in an economy. 
And because the U.S. dollar is the reserve currency of the world, Fed policy affects the entire world … including lowly real estate investors, our tenants, and their employers.
So will the Fed raise rates?  And if they do, what does it mean to investors … real estate and otherwise?
Let's just do a short re-wind … 
Right after the election last November, we said, "… the odds [of an interest rate increase] are probably higher now because we're guessing the Fed isn't a fan of Donald Trump.
Of all the aspects of a Trump administration, the one we find MOST fascinating is the dance between President Trump and the Federal Reserve."
Of course, now we know the Fed actually did raise rates … albeit only a token amount … in December.
Then President Trump gave his first big speech to Congress.  And as we observed shortly thereafter, the stock markets LOVED it.
Now the markets think the Fed will raise again in March, so the stock market's pulling back.
Dizzy yet?
Not if you're a real estate investor.  You're just watching all the gyrations, and collecting your rent checks each month.  Market fluctuations are bo-ring … in a GREAT way!
We like to point this out when talking to whip-sawed stock investors about the calming benefits of investing in real estate.  Sometimes a little boring is fun.
However, with the probability of a Fed hike looming, here are some things for real estate investors to think about …
Mainstream financial pundits ASSUME a Fed rate hike is automatically bad for real estate. 
The theory is higher interest rates make homes less affordable. You hear this ALL the time.
And when newbie real estate investors hear this, they get nervous about investing. But there's so much more to the story …
First … if fewer people can afford to buy homes, then more people need to rent!  Duh.  And who's that good for? Landlords.
Next, higher Fed rates are usually introduced as a tool to slow inflation as measured by the CPI or Consumer Price Index.
Well, a higher CPI is usually the by-product of higher wages … which is usually the by-product of a tight labor market. 
Go back and read the CNBC excerpt.  The Fed is expected to raise rates because of the "blockbuster" jobs report.  In other words, a tightening labor market.
Now we're not saying the U.S. economy employment situation is great and wages are rising.  But perhaps the Fed is trying to get ahead of the curve.
Then again, this Bloomberg article suggests wage growth might NOT accompany this jobs "boom." So maybe the Fed agrees and won't raise rates. Or maybe they will anyway.
The point is NO ONE KNOWS … and it doesn't REALLY matter.
If rates don't rise, the stock market will roar a while longer.  Great!  More time for stock investors to take profits, and move some paper wealth into nice, boring real estate.
If rates do rise, there will be fewer qualified home-buyers, which leads to more people needing to rent some nice, boring real estate.  Great!
If job growth stagnates and wages fall, there will be fewer homebuyers, less new build inventory expanding competitive supply, and more renters seeking out AFFORDABLE markets and property types.
And as long as you're okay investing in nice, boring, affordable markets and properties, you'll be there to meet the demand. Great!
Of course, if job growth continues and wages rise, so will rents and mortgage rates.  A rising economy lifts all assets.
And for real estate investors who've locked in nice, boring, long-term fixed financing on their nice, boring properties … you'll have lower fixed costs against those rising rents. 
This means better cash flow and equity growth.  Great!
The point is that if real estate investors focus on affordable markets and properties, and structure deals with sustainable financing and cash flows …. it doesn't matter much which way the wind blows or how hard.
Until next time …. good investing!
---
More From The Real Estate Guys™…
The Real Estate Guys™ radio show and podcast provides real estate investing news, education, training and resources to help real estate investors succeed.
If you're old enough, you may remember the old Pee Wee Herman movies … where Pee Wee falls off his bike and with brash bravado claims, "I meant to do that!"
Well to no one's surprise, the Fed inched up their "target" Federal funds rates by 25 basis points.
So now, instead of just one-quarter of one percent (.25%), the rate is now a whopping one-half of one percent (.50%).
Of course, as we've previously discussed, the market already beat them to it.  So like Pee Wee Herman, it seems the Fed is not in as much control as they pretend to be.
Investor Summit at Sea™ faculty member Peter Schiff had some great commentary on this topic in a recent podcast.  You can listen to it yourself, so we won't repeat it here.
But one of his best points is that the Fed's own forecasts are WORSE going into 2017 than they were going into 2016.  Yet last year, the Fed projected FOUR increases for 2016.
In fact, in a panel on last year's Summit, Peter and Jim Rickards debated this very point.
Jim said yes, the Fed would raise four times.  Peter said no raise in 2016.  Both were wrong, but Peter was closer to right.
So it seems even super smart guys have a hard time figuring out what the puppet masters are going to do.
But just because no one can say for certain what will or won't happen … doesn't mean we don't pay attention.
We just don't go ALL IN on any one outcome.  Why? You NEVER know what will REALLY happen.
Right now, both the stock market and real estate have been on multi-year booms… after HUGE declines in 2008.
According to data compiled into this nifty chart by the Pew Research Center, U.S. home prices "have almost recovered from the bust."
Of course, the daily financial news is constantly blasting about the stock market … with the Dow flirting with 20,000 … in spite of the Fed's interest rate "increase."
Apparently people are continuing to pile into the stock market at these nose-bleed levels.
So that's a lot of EQUITY happening in both stocks and real estate.
It's no secret we're equity guys.  We LOVE equity.  When we're not talking real estate on the radio, we're forcing equity through real estate development.  Equity's AWESOME.
BUT … as we often point out … equity comes from cash flow.  They aren't mutually exclusive.  In fact, they go hand in hand.
However, there's another kind of equity out there.  The kind which comes from what David Stockman would call "bubble finance."
That is, when central banks pump cheap money into the system, it can cause asset prices to rise WITHOUT underlying cash flows to support it.  It's AIR.
This is a REALLY important concept, so PLEASE don't tune out …
Think about it.
It's easier to understand with stocks, but the principle is the same with real estate.  When buyers are paying MORE than the income justifies, it's NOT sustainable.
But it IS tempting.  When you can buy a stock or property, hold it for a short period of time, and sell it for much more than you paid to a "greater fool," the checks still cash.
However, when you stay in the casinos too long, the house (not yours) usually wins.
So YOU need to know how to tell the difference between real value and a bubble.  And then you need to have some strategy tools in your kit, so you can take appropriate action based on what you see.
Here's how income creates equity:  If an asset is valued at some multiple of earnings, i.e., a rental property selling for 10 times gross rents, and the rents go UP $2,000 per year, the property's VALUE just went up $20,000.
That's cash-flow-driven equity growth.  (We know in the real world, properties are valued by Net Operating Income, but you get the idea.)
What if properties are going up but rents are NOT?  At some point, that's a problem.
With home prices, in spite of still record LOW home ownership rates, values are still largely driven by affordability.  That's REAL wages and mortgage rates.
We already know mortgage rates have been on the rise.  Those are easy to see.  There's no massaging the numbers.  No seasonal adjustments.
Discerning real wages and inflation is a completely different matter.
The Fed says we have a "tight" labor market with a claimed unemployment rate of 4.6%.  Of course, you have to look at that in the light of a decades-low labor participation rate.
We're not going to attempt to dive into any of that.  If you go too macro, you can't see the ground anymore.
Here's the point …
There's a lot of equity happening.  Hopefully a lot of it is happening to you.
But if the Fed is really going to turn down the air to the jump house, some of your equity might leak out.
As real estate investors, our job is to proactively manage debt, equity and cash flow.  We let the property manager worry about tenants and toilets.
And when the wave machine of cheap money starts receding … potentially washing some of our newfound equity out to sea … we think about what we can do to protect it.
The GREAT NEWS is that mortgages in bubble equity markets are still cheap and readily available.  It's a big part of why bubbles form.
But easy mortgage money means you can take equity off the table … even if you want to hold the property for the long term.
Accessing the equity isn't the danger.  It's what you do with the proceeds, how you manage the cash flow, and the risks.
Before he was President-elect Trump,  Donald Trump told us it's ALWAYS smart to keep a little dry powder.  We'll see how he does as a politician, but he's got pretty good cred as a real estate guy.
So it's probably smart to stash some cash … or other highly liquid assets (preferably without counter-party risk) … arbitrage the debt (loan out a chunk at a rate higher than you paid) … and/or reposition the equity into income producing properties in NON-bubble markets.
Yes.  Non-bubble markets exist.  These are markets where there's very little if any financing and the income is real … not dependent on cheap money from central banks.
We know this idea may be getting a little repetitive.  But that's partly because of the nature of real estate.  It moves SLOWLY.   So it's easy for investors to nod off.
The bond market and the Fed's rate hike are reminders for us to PAY ATTENTION.
And then … like The Real Estate Guys™ motto, use your Education for Effective Action™.
We know it's a lot to absorb.  We have fond memories of living in our own little bubble from 2001 to 2007.  It was fun. It was easy.  Everything worked.  We were geniuses.
Then WHAM!
We didn't see the problem until it washed away huge amounts of our portfolios.
We've been at this a LONG time.  But there are people in our audience who started their investing careers in the run-up since 2008.  They've only seen sunshine.
We're not saying rain clouds are forming.  But they might be.
So we think it's a good idea to be prepared no matter which way the wind blows.
That means investing in education, networking… being attentive to cash flow…and sometimes getting chunks of equity out of harm's way.  Just in case.  And it's better to be early than late.
More From The Real Estate Guys™…
The Real Estate Guys™ radio show and podcast provides real estate investing news, education, training and resources to help real estate investors succeed.
Could the Fed's decision NOT to raise rates be basically an admission this "recovery" is a farce?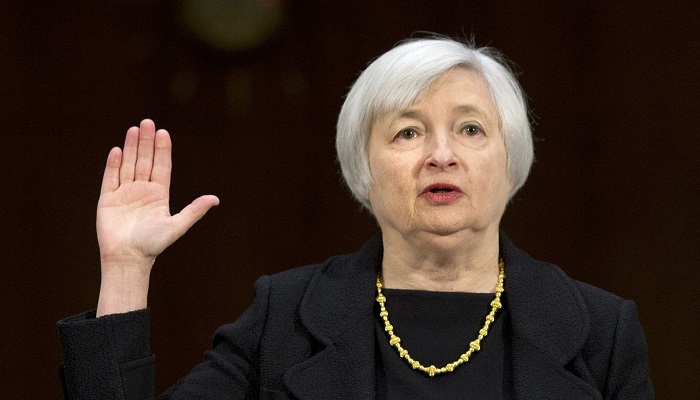 If the economy can't absorb even a token rate increase, it must be FAR from robust.
As we've discussed, there's simply not enough income (productivity) to service all the debt.
It's like a sub-prime borrower using a teaser rate to squeeze into a home they can't afford.  When rates re-set, their income's not enough to cover the new payment.
In other words, we have a sub-prime economy hooked on teaser rates.  An interest rate increase could push it over the edge.
Of course, the flip side of every problem is opportunity.
Right now, Janet Yellen has a BIG problem.  And she thinks housing can help her get out of it.
Check out this headline from Bloomberg…
 "The Fed chief noted… housing 'plays a supporting role' to bigger drivers such as consumer and business spending."
"The central bankers 'recognize that the housing market is sensitive to mortgage rates' and that an increase…will eventually impact consumer borrowing costs."
In other words, Yellen didn't raise rates so she could prop up housing.
Great!
But…proceed carefully.
First, we're not sure Janet Yellen will succeed at goosing housing.  And that's okay.
Encouraging consumers to go into debt based on home equity isn't a smart path to long term economic "recovery".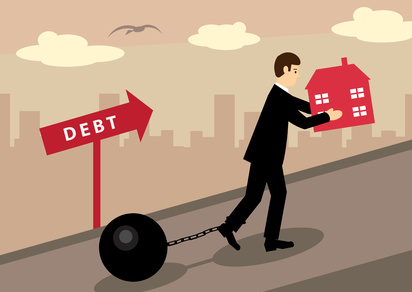 Isn't that how we got here in the first place?
And with interest rates already so low, there's no room to push up debt based solely on lowering interest rates.
So incomes need to rise.
But competition from low overseas wages and technology put a drag on American wages.
So Yellen might be tempted to revert back to money printing…or more "quantitative easing".
Long term that's bad for the dollar.
So mortgages and real estate could be very good things to have in the years to come.
Because, as we discuss in our Real Asset Investing report, mortgages are a way to short the dollar.  And in spite of it's recent "strength", the dollar has a one hundred year history of loosing value over time.  This makes sense because the Fed has a stated goal to create long term inflation.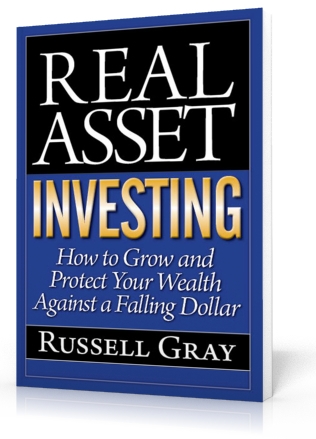 Real estate is a great way to hedge against long term inflation.
Just be mindful of the fundamentals of value.
REAL value comes from income.  The more income, the more value.  The less income, the less real value.
But after nearly seven years of artificially low interest rates, trillions of dollars in "stimulus", and zero meaningful reform of highly leveraged derivative speculation…asset values for stocks and bonds have risen without corresponding increases in income.
So this CNBC article says Wall Streeters turned to Main Street for more real returns…
Investors Snapping Up New Homes for Rentals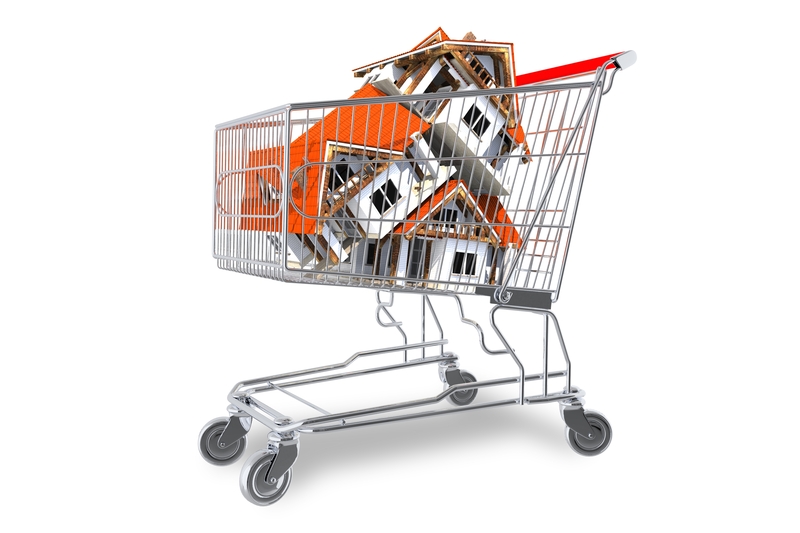 "…large-scale investors buying thousands of discounted foreclosed properties…turning them into single-family rentals….The housing market is recovering…but these investors are not selling. They are buying more, and now they are buying new."
This perplexes mainstream pundits who only understand "buy low, sell high".  But the article explains…
 "'…institutional capital is still looking at … a long-term hold…there's yield and…appreciation to be had.'" 
Exactly.  Welcome to real estate investing.
Of course, Bloomberg reports that all that big-money bids up prices and takes inventory off the market…
No wonder Wall Streeters are buying new…which of course, makes home builders happy.
As John Burns reported, home builders are beginning to cater to investors instead of only home owners.
But if real value is based on income, how are incomes doing?
Not so good…according to a Bloomberg article: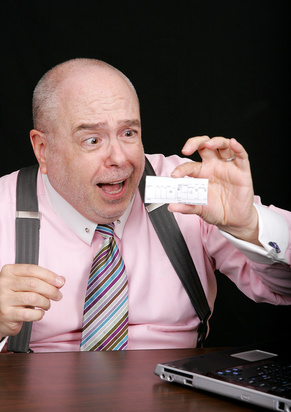 "Wages and salaries in the U.S. rose… at the slowest pace on record, dashing projections that an improving labor market would boost pay."
"Private wages were little changed…, the worst performance since those records began in 1980."
Is this headline from Market Realist provides a little glimmer of hope?
Wage Growth Could Possibly Be Ticking Up
Could…possibly…maybe…kinda sorta…
But then we dig deeper and find:
"Despite falling unemployment, one of the conundrums of the current labor market is flat real, or inflation-adjusted, wages."
And right in the same article we find out why it matters…
"Historically, real estate prices have correlated closely with wage growth…Recently, home prices have been increasing again, but that's due to low inventory….the ratio of median home price to median income is again approaching bubble-type highs. As the Fed removes accommodation, further home price appreciation will be dependent on wage growth."
Of course, rents also come from wages, and this Associated Press article says…
"…rental housing costs have been rising nationwide at roughly double wage growth…The result is an affordability crunch for renters."
This means long term resistance to rental increases…and even pressure to lower rents as people look to move to more affordable housing.
Here's the bottom line…
The Fed's decision tells us the economy is weaker than advertised.
Wages are soft.  People can't afford higher debt payments…or higher rents.
But they NEED housing.
So housing and rents are rising.  But without wage growth it may not be sustainable.
You shouldn't count on rising rents or lower interest rates to improve your cash flow.
So it's REALLY important to BUY RIGHT.
Choose affordable markets with a good local economy, low taxes and living expenses, and an attractive quality of life for people leaving expensive areas in search of affordable housing.
Avoid paying too much. Be disciplined. Don't chase the market.
Lock in low fixed rate long term financing. The difference in adjustable and fixed rates probably isn't worth the risk right now.
If you want an equity pop, force it by adding value.  Ditto for rents.  Maybe the market will push prices higher, but don't count on it.  The equity tide can rise…and it can recede.
If you can get available equity out at today's cheap interest rates, it's probably a good idea…as long as you have someplace to conservatively invest the proceeds for more than it costs to borrow.  Right now, that's pretty easy.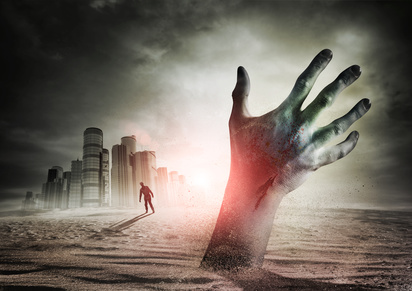 When we look at the investment landscape, we agree with the contingent of defectors from Wall Street…stocks, bonds and bank accounts look very scary right now.
But investors have to store their wealth somewhere.
Real estate provides income, long term equity growth, tax breaks and the most affordable form of conservative leverage.
In today's climate, it's hard not to like properly structured real estate in the right markets.
So if you have wealth you want to protect and grow…consider real estate.
If you know how to invest in real estate, but are already fully invested…think about starting a business to help other people get into real estate while the getting is still good.
Until next time, good investing!
The Real Estate Guys™ radio show and podcast provides real estate investing news, education, training and resources that help real estate investors succeed.
Will the Fed Raise Interest Rates?
Global stock markets continue to convulse as participants and pundits try to divine whether Janet Yellen will really pull the trigger and raise interest rates.
Our bet is no.  Or if so, maybe by only a quarter point (25 basis points in bank-speak) just to prove the Fed hasn't forgotten how to do it.  After all, it's been about 8 years.
But we think not.
The list of reasons is far too long for this missive, but here's a few:
The Dollar is Too Strong
We're not saying WE think this is bad.  But the people in charge think so.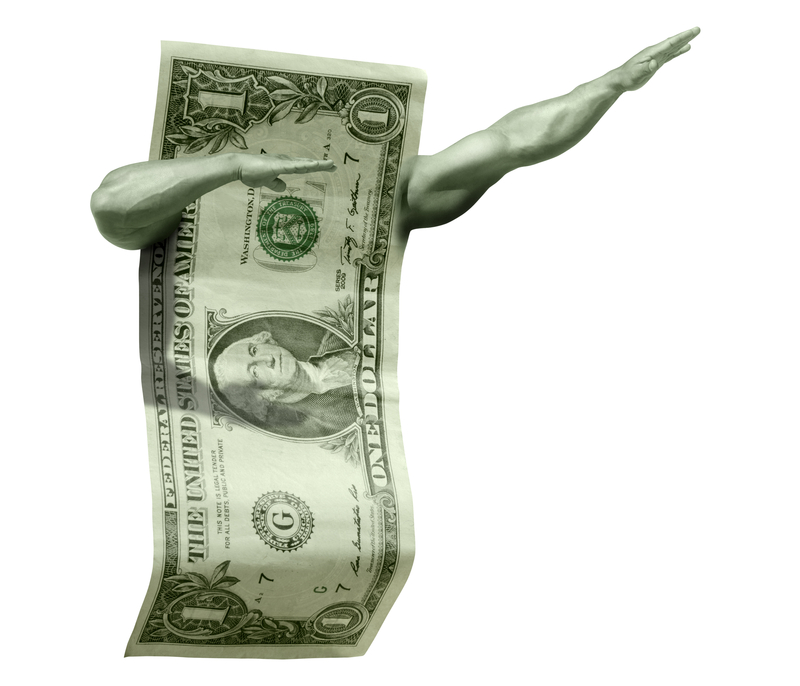 They say a strong dollar makes it harder for U.S. companies to sell exports…because it takes more foreign currency to buy anything denominated in dollars.
And U.S. companies doing business abroad are losing out when converting their foreign sales back into U.S. dollars.  So they say a strong dollar is bad for earnings and stock prices.
Also, a strong dollar means the U.S. government is paying more real interest on all its debt to foreigners.
The goal for a borrower is to receive strong dollars today and pay back weaker dollars later.  It's why policy makers (and real estate investors) like a falling dollar.
A strong dollar is deflationary, which is the polar opposite of what the Fed wants (more on that in a moment…)…though most consumer we know LIKE IT when prices fall.
But when prices on things like houses, cars, stocks, bonds, etc., drop in dollar terms…and those things are being used as collateral, it means the value of the collateral drops.
That forces painful margin calls and creates a temptation for borrowers to bail on the debt.  Just think back to the sub-prime crisis which triggered the Great Recession.  It all started when debt went bad.
And speaking of debt, there's the other major reason NOT to raise interest rates…
Uncle Sam is Drowning in Debt
When interest rates rise, payments go up.  That puts downward pressure on spending, which the financial brainiacs believe is the key to economic expansion.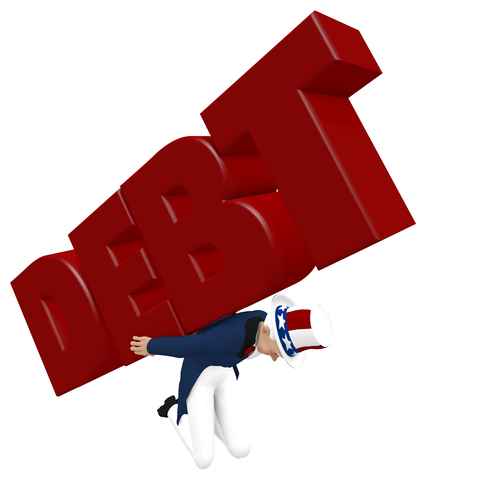 The problem today is that interest rates are SO LOW that even a 25 basis point increase is a substantial percentage increase.
Do the math.
If you have debt at 2% and rates rise by .25% that effectively increases your interest expense (and payment) by 8%.
That doesn't sound like much, but when you're Uncle Sam and you're already paying out $381 BILLION in interest each year…an 8% increase costs an additional $30 BILLION.
Now if interest rates were to rise 100 basis points, say from 2% to 3%, that's a 33% increase…or a whopping $125 BILLION increase in interest payments.
And because Uncle Sam is already running in the red, it's all debt compounded on debt.  Just like using your credit card to pay the credit cards you used to pay the credit cards you used to pay your house payment.
In financial terms, we call this a "train wreck".
Since the last great re-set in the 80's when then Fed chair Paul Volcker jacked rates up to over 20%, the government has gone aggressively into debt and lowered interest rates steadily for three decades.
But now we're at the bottom of the interest rate barrel.
So if you can't lower interest rates to leverage your payments into servicing higher loan balances (just like you do when you refinance your mortgage to a lower rate and keep the same balance …or grow it…while reducing your monthly payment)…
Then the only other options you have is to make more money.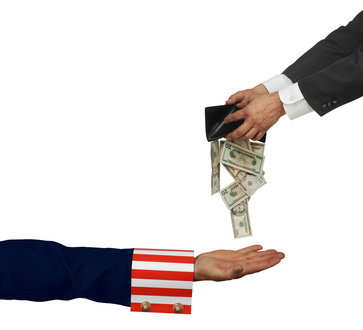 For Uncle Sam, this means raising taxes.  And there are two ways to do this.
The small government faction says lower rates to grow the private sector and take a smaller percentage of a bigger pie.
That is, lower tax rates, which they believe will leave more profits in the hands of entrepreneurs who will use it to expand their businesses (if they can find customers).
Then, when the pie is big enough, the smaller percentage of tax yields more absolute dollars to Uncle Sam.
Go red team!
The big government faction says raise taxes on the entrepreneurs and uber-rich and funnel that money through the government to the poor and middle class.
Then, when those everyday people spend all that money, it will provide customers and profits for the businesses, which will in turn result in even more tax revenue.
Go blue team!
Obviously, these two policies are polar opposites and each one enrages the proponents of the other.
So everyone beats up on each other and nothing gets done.
Go purple team!
BUT…there is another way…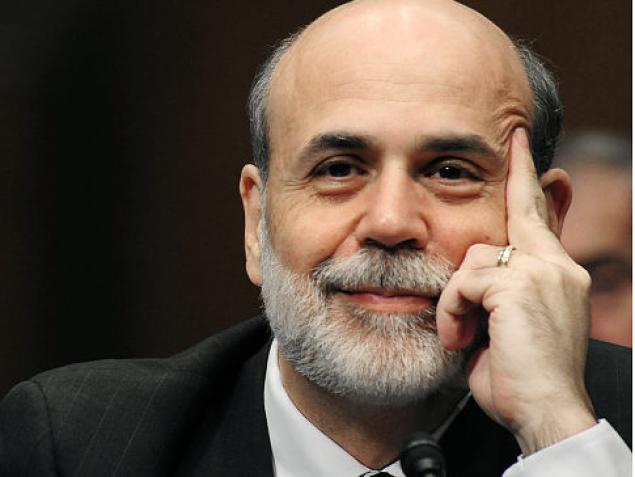 And on November 21, 2002 a guy named Ben Bernanke (who later took over for Alan Greenspan to become the chairman of the Federal Reserve) explained it in a speech before the National Economists Club in Washington DC.
Big Ben said….
"…the U.S. government has a technology called a printing press (or, today, its electronic equivalent) that allows it to produce as many U.S. dollars as it wishes at essentially no cost."
"By increasing the number of U.S. dollars in circulation, or even by credibly threatening to do so, the U.S. government can also reduce the value of a dollar in terms of goods and services, which is equivalent to raising the prices in dollars of those goods and services."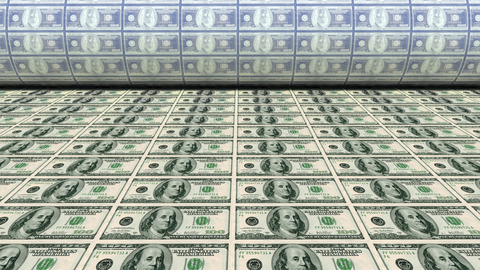 "We conclude that, under a paper-money system, a determined government can always generate higher spending and hence positive inflation."
"…sufficient injections of money will ultimately always reverse a deflation."
Our emphasis.  Always.
And just so you know we don't make this stuff up, you can read the whole thing here.
So we think the Fed will find some excuse to turn the Quantitative Easing (QE) printing presses back on.
But, you say (correctly) didn't they already do QE?  Like, 4 times?  Then why didn't prices rise?
Great observation.
Here's the short of it…and why it matters to real estate investors RIGHT NOW…
The Fed expanded its balance sheet (printed) by about 4 TRILLION DOLLARS since 2008.
Most of the money ended up in bonds (causing bond prices to rise and interest rates to fall)…or stocks (causing stock prices to rise to record levels)…and on banks' balance sheets (as reserves parked at the Fed).
Of course, when you read Big Ben's 2002 comments, he expected the banks to lend.  That's the way all the new money was supposed to get to the market.
But frightened borrowers weren't anxious to take on more debt.  They were inclined to save or pay off debt, rather than spend.
So there's not been a long line of borrowers to lend to.
On the lender side, with the politicians busy POUNDING on the banks (and rightfully so)…banks decided it was safer NOT to loan…except to only the very BEST borrowers.
But now that all the very best borrowers have taken on their fill of debt, Uncle Sam is back to making nice with the banks…hoping to get all the money pushed out into the market.
And guess which sector they're focused on?
Yep.  Real estate.  And it's happening as we head into an election year.  But that's probably just a coincidence.
Check out this headline:
"The government is trying to coax banks back to making mortgage loans to risky borrowers…"
This makes sense because we already have construction lending surging.  But builders can only borrow if they have buyers to sell to.  And most buyers can only buy if they can get financing.
So Uncle Sam can see that the bottleneck in the pipeline is at the street level…where real estate investors like you invest.
All this to say (and thanks for reading to the end) that the stock market gyrations could actually be GOOD for real estate in the mid-term.
When nervous stock investors seek safety, they'll go to bonds and push interest rates down.  Great!  Borrow all you can and lock in LOW FIXED rates.
Make SURE your properties cash flow conservatively and focus on big, affordable markets with low taxes, a friendly business environment, and a diverse local economy.
Some frightened stock investors will pile into real estate…just like they did in 2001 after the tech bubble deflated.  The Chinese already are.
So, we wouldn't be surprised to see a run UP in prices in the near term…which could be a chance to grab some equity and move it to safety…once again taking advantage of increasingly liberal lending.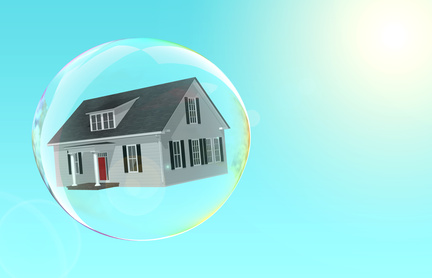 Eventually, the real estate bubble that's beginning to inflate now will "pass a little gas".  Or maybe a lot.
Sure, it will stink.  But it won't kill you if you're prepared to hold your breath and go in and do some bargain hunting.
Meanwhile, as all this unfolds, it's a good idea to continue to watch and prepare.  You can't control it.  But you can roll with it.
Good investing!
The Real Estate Guys™ radio show and podcast provides real estate investing news, education, training and resources that help real estate investors succeed.