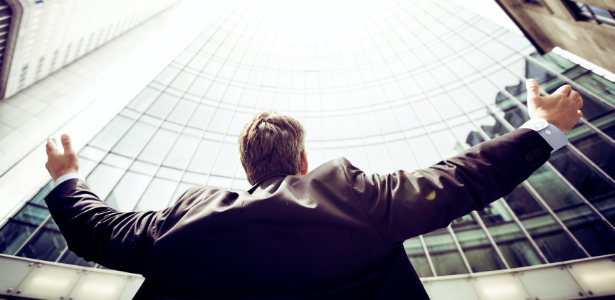 To profit in real estate you must attract the right opportunities and do the right things. 
Too many investors put all their focus on how to do deals … but they neglect the HOW of attracting people and opportunities. 
Business has proven principles for building a brand people like and trust … and for building a database full of the active and prospective sources of deals, capital, and services you need to succeed. 
Today, we're visiting with a world-class marketing genius to discuss how to build a profitable brand and network. 
In this episode of The Real Estate Guys™ show, hear from:
Your successful host,

Robert Helms

His unprincipled co-host,

Russell Gray
Marketing legend, Kyle Wilson
---
Listen
---
Subscribe
Broadcasting since 1997 with over 300 episodes on iTunes!
---
Review
When you give us a positive review on iTunes you help us continue to bring you high caliber guests and attract new listeners. It's easy and takes just a minute! (Don't know how? Follow these instructions).
Thanks!
---
Building your brand and your network
Why is it that some real estate investors are so much more successful than others? It boils down to habits of success. 
The good news is that these are learnable skills … and we've got a great guest who is going to share some awesome ideas about how YOU can connect the dots to get your message out there. 
How do you market? How do you brand? How do you build a reputation? How do you work through other people?
Where a lot of real estate investors fail is they think success is about the transaction. They think it's about the numbers. They think it's about due diligence. 
Those things are important, but in any business, none of that matters if you aren't building your brand and building your network. 
How people know you … how they think about you … how they feel about you … determines whether or not they move closer to your circle and bring you opportunities. 
Those relationships are the key to having a great business … which we know is just as true for real estate investing as it is for any other venture. 
Tactics vs. principles
Our guest today has an amazing background. He's probably the best-known guy in the personal development world that you've never heard of. 
Kyle Wilson has more than 10 number one Amazon bestseller books and has been business partners with the legendary Jim Rohn for … but before that he owned a service station in Vernon, Texas. 
"I grew up in a small town, never went to college, and eventually owned this service station, but at age 26 I moved to Dallas looking for a new opportunity," Kyle says. 
Kyle went to a seminar and ended up working for the speaker selling tickets to events. He then struck out on his own hosting events, which is how he met Jim Rohn. In 1993, they went into business together. 
The key is that Kyle was marketing before there were modern marketing tools … like the internet. 
Today, people think that marketing means they have to be online … but marketing principles have been constant for decades. 
For example, what's easier … a referral or a cold call? Obviously, a referral is better. 
Kyle says he thinks of marketing as a wheel … you're the hub, and each spoke is one of your different products or services. You want to get people on the wheel and take them around. 
It's the mentality of hunting versus farming. You can try to hunt people down for a one-time opportunity, or you can try to grow and nurture lasting relationships for many opportunities in the future. 
The first big principle is having a great product. Second is having great service. Third, is being consistent and relational over a period of time. 
"People confuse tactics with principles, and so they put all their money and effort into tactics and ignore the principle side. But if you have a great product and great service and connect with people over and over, you're going to watch your business compound," Kyle says. 
In real estate, people who churn through clients aren't really interested in taking care of people long term … but if you are watching masterful agents, they keep in touch and do so much better. 
Strategies for success
One strategy anyone can use is to create platforms where you can make connections … things like podcasts, seminars, email lists, and more. 
"I think the way you take responsibility for your own business is that once you get a customer, you want to keep them, and you want to communicate with them," Kyle says. 
Remember, it takes people time to engage. 
We have people show up at our own events who just found our podcast two weeks ago … and we have people who have been listening for eight years and just decided to take the plunge. 
You want to get those people on your platform. Get them on your list so you can talk with them and interact with them. What you communicate to them is the biggest thing in your control. 
"My ultimate goal is to get someone's contact information so I can follow up. If you lose track of people, that's throwing money away," Kyle says. 
There are certain things on your "marketing wheel" that are designed to bring people to you. 
That could be a newsletter. It could be that you send out cool articles from other people. It could be a podcast like ours, or it could be that you're doing a YouTube video once a week. 
Whatever it is, you're sharing something. 
You don't have to share with the mind to sell a specific product. Instead, simply think about creating value for these people. 
Once you have built an audience and are sharing with that audience, then you can periodically give them the opportunity to say yes to something … but you're not having to constantly sell. 
If you build an audience, then you can attract talented thought leaders. They need an audience to talk to … and they might want to do business with you. 
For more on principles that build a successful brand and database … listen to the full episode!
---
More From The Real Estate Guys™…
The Real Estate Guys™ radio show and podcast provides real estate investing news, education, training, and resources to help real estate investors succeed.
---
Love the show?  Tell the world!  When you promote the show, you help us attract more great guests for 

your

 listening pleasure!
Profiting from real estate investing is the result of attracting the right opportunities and doing the right things. Many investors focus on how to do deals but neglect the how of attracting people and opportunities.
In any business, real estate investing or otherwise, there are proven principles for building a brand people like and trust … and a database full of active and prospective sources of deals, capital, and services necessary to succeed at a high level.
In this episode, we visit with world-class marketing genius Kyle Wilson to discuss how to build a profitable brand and network.
---
More From The Real Estate Guys™…
The Real Estate Guys™ radio show and podcast provides real estate investing news, education, training, and resources to help real estate investors succeed.
---
Love the show?  Tell the world!  When you promote the show, you help us attract more great guests for 

your

 listening pleasure!
Ten amazing days … over 200 people … studying, sharing, learning, growing, and partying … that's the Investor Summit at Sea!
For 17 years, the Summit at Sea has been the highlight of our year … and we're excited to share a piece of it with YOU.
We've gathered some of real estate's most successful investors, entrepreneurs, niche experts, and thought leaders to share their insights and key takeaways from the 2019 Summit.
Listen in and learn what these pros discovered … and how it could help you make smarter investment decisions.
In this episode of The Real Estate Guys™ show, hear from:
Your sailing host,

Robert Helms

His flailing co-host,

Russell Gray

Author and seasteading expert,

Joe Quirk

Rich Dad, Poor Dad

best-selling author,

Robert Kiyosaki

The Apartment King,

Brad Sumrok

Marketing mastermind,

Kyle Wilson

The Godfather of Real Estate,

Bob Helms
And SO MANY MORE!
---
Listen
---
Subscribe
Broadcasting since 1997 with over 300 episodes on iTunes!
---
Review
When you give us a positive review on iTunes you help us continue to bring you high caliber guests and attract new listeners. It's easy and takes just a minute! (Don't know how? Follow these instructions).
Thanks!
---
This is the Investor Summit at Sea
The annual Investor Summit at Sea is always a highlight of our year.
It's a concentrated amount of time with some of real estate's smartest people … all from different walks of life, different perspectives, and even different countries.
Every year, we learn to ask better questions … clarify our thinking … and do things differently.
Opportunities like the Summit at Sea are rare. In a short time frame, investors become friends, work out problems, and do some business.
We'd love EVERY one of our listeners to join us on the high seas … but we'd need a bigger boat!
So, we've brought together some of our fabulous faculty members to share their insights and key takeaways from the 2019 Summit at Sea.
A first glimpse at seasteading
Joe Quirk was a last minute addition to our faculty this year … and we're so glad he came.
Joe's real estate niche is seasteading … that's right … homesteading the high seas.
It's a novel idea. Joe says that … considering nearly half the world's surface is unclaimed by any existing nation state … the technology is at hand to create startup countries on the ocean.
"It's sort of a Silicon Valley sensibility brought to the problem of governance," Joe says.
Instead of trying to change things from the inside, you create startups and do things better.
The first seastead has been floating off the coast of Thailand since early 2019 … and living there costs less than the average American home.
Joe and his team are ready to scale up … and scale up quickly. But he needs partners with real estate smarts to make it happen.
"We have marine engineers, economists, scientists, and medical experts. We have almost everyone we need, but we don't have people that know how to structure and sell these things," Joe says.
We view seasteading as a fascinating new frontier in real estate … and we'll have more with Joe in the coming weeks.
Look at deals through a new lens
It's Robert Kiyosaki's sixth Summit at Sea … and we couldn't be happier to welcome him back.
"I come to learn as well as to teach," Robert says. "The Summit at Sea is basically immersion learning for real estate."
Our port excursion this year was Grand Cayman. This area has undergone an interesting transition over the last few years.
Typically, people think of Grand Cayman as the place where rich people want to hide their money … but it is so much more!
Robert says he learned that how you look at a deal can really change the opportunities you see.
In the case of Grand Cayman, Robert had always looked at the market from the point of view of an investor … but he learned that sometimes it pays to try looking at a market from a developer's point of view instead.
Through this lens, he could see that Grand Cayman is becoming a target for families. As the economic gap between rich and poor widens on other islands … crime rates are rising.
But Grand Cayman has the lowest crime rate in the Caribbean.
That fact coupled with high standards of living make it attractive to a new housing demographic … not just people looking for a tax shelter.
"There's a deal of a lifetime every minute if you can see it," Robert says.
Expand your team, increase your success
The Apartment King, Brad Sumrok, joins us for his third Summit at Sea.
Brad has made apartments his bread and butter … but that doesn't mean he is done learning and growing.
"I keep expanding my team every time I'm here," Brad says.
There's no better way to grow your team than by spending a week and a half on a ship with 200 other people who specialize in a variety of asset classes.
So much of investment success is leveraging other people's experience.
Last year, Brad says he connected with our good friend CPA Tom Wheelwright … and this year Tom saved Brad seven figures in taxes!
That's a take away Brad took directly to the bank … and by surrounding yourself with smart people, you can do the same.
Master your marketing one step at a time
We've known Kyle Wilson for many years. He is a familiar face on the Summit at Sea … and always has great ideas for how to better market your real estate business.
"So many people are in the real estate business. They're good at real estate. They're good at finding markets and putting together teams, but not always solid in their marketing position," Kyle says.
It's easy to overcomplicate marketing. At the end of the day, marketing is simply connecting the dots for your customers.
Kyle says the key for real estate investors is to act in a strategic way. Don't just throw a bunch of stuff at the wall and hope it sticks.
And remember that so much of real estate investing is built on relationships. Never let what seems like a good tactic get in the way of a good relationship.
Kyle is leaving the Summit with a list of ideas and action items … but cautions investors to take things one step at a time.
"You can't do it all. Pick the one thing that's screaming at you that will make the biggest difference and start there," Kyle says.
A wealth of amazing opportunities
If anyone understands the benefits of an opportunity like the Investor Summit at Sea, it's the Godfather of Real Estate himself … Bob Helms!
We've been hosting these cruise ship conferences for 17 years … and Bob has been with us every time.
With 40 years of real estate experience, Bob has seen amazing changes in the way investors make money and grow their opportunities.
"As I look at the group that is here with us today and the diversity of things they are involved in, I can't help but have a big grin on my face," Bob says. "The opportunities out there are amazing."
Bob says his advice to investors is to educate themselves on different locations and asset classes. Find the niche that is right for you … and start building a winning team!
Get on the advance notice list for next year's Summit at Sea by visiting our website … and listen in to the full episode to hear from even more experts and ideas from our week on the waves.
---
More From The Real Estate Guys™…
The Real Estate Guys™ radio show and podcast provides real estate investing news, education, training, and resources to help real estate investors succeed.
---
Love the show?  Tell the world!  When you promote the show, you help us attract more great guests for 

your

 listening pleasure!
Real estate investing is a social endeavor. The more people you know … and the better those people are … the more likely you are to succeed.
But how do you turn your business relationship dreams into reality?
The secret to building relationships is alignment.
In other words, YOU have to bring value to the table to build strong relationships … and you want to seek out people who can bring value to you, too.
In this episode of The Real Estate Guys™ show, we'll talk with a powerful connector who is an expert at helping folks nurture and build relationships.
You'll hear from:
Your connected host, 

Robert Helms

His cantankerous co-host, 

Russell Gray
Kyle Wilson

, promoter and brand builder
---
Listen
---
Subscribe
Broadcasting since 1997 with over 300 episodes on iTunes!
---
Review
When you give us a positive review on iTunes you help us continue to bring you high caliber guests and attract new listeners. It's easy and takes just a minute! (Don't know how? Follow these instructions).
Thanks!
---
The three ingredients of strong relationships
Kyle Wilson has had the chance to work with a lot of great people throughout his career. Recently, he wrote a book about the lessons he has learned from them.
One of Kyle's mentors and partners was entrepreneur Jim Rohn, who died in 2009. Jim said, "Success takes time, and the twin killers of success are impatience and greed."
Today's society wants instant success, says Kyle … but it takes time to do anything worthwhile, including building your network.
That doesn't mean every relationship you spend time on will be great. A second lesson Kyle learned comes from Zig Ziglar, who said, "Never do a good deal with a bad guy." It'll never work out for the best.
We've got the first two ingredients … time and good people. The third ingredient of a successful relationship is value.
You need to BE a good partner before you can HAVE a good partner … and that means bringing value to the table. Solid relationships aren't usually based on people just being nice to each other … they're about value.
A good relationship or partnership should be win-win on both sides.
Dream big … and put in the time
Kyle shared another lesson from his book, 52 Lessons, with us. (Pssst … to read the book, simply click here for free instant access. Kyle is publishing the book entirely online, one chapter a week.)
He learned this lesson from Mark Victor Hansen, founder of the well-known Chicken Soup for the Soul book series.
Mark told Kyle, "We're going to sell 100 million books." Kyle didn't believe him.
Today, the Chicken Soup for the Soul franchise has sold more than 600 million books.
Kyle calls the lesson he learned "stretching the rubber band" … Mark forced Kyle to think beyond what he thought was possible.
It's essential to build relationships with people who can get you outside of your comfort zone and help you dream big.
To turn your dreams to reality, however, requires dedication, a lesson Kyle learned early in his career from success expert Bryan Tracy.
Bryan said, "Success is like getting a plane off the ground." It takes a ton of fuel and energy to get that plane from the runway to the air … but once you're at 300,000 feet, you can coast a little.
Kyle applied that wisdom to the beginning of his career. He spent the first two or three years putting in the hours … so he could reap the results later.
Most people spend their whole lives going 80 miles per hour down the runway and never breaking free from gravity. "That's not efficient," Kyle says.
Great relationships will propel you upwards
52 Lessons is a compilation of stories from individuals who've been through a defining experience and made the changes necessary to bounce them to success.
Kyle can share a similar story … he sold 7 million books as a publisher, then sold all his companies and retired in 2007 to become Mr. Mom. He even signed a non-compete.
Several years later, he wanted to get back in the game … so he used the knowledge he'd amassed to start a new publishing business. His first book was Passionistas, a book about millennial women hustling to make their businesses succeed.
Kyle says he's able to leverage his experiences and relationships to create more success for himself and others around him. That's one reason he loves attending our annual Summit at Sea™.
The Summit isn't just about information, Kyle says … it's about the people you meet and the relationships you build.
At some point, most investors will want to move from solo investments to syndication with other people. That's where our Secrets of Successful Syndication seminar comes into play.
Most people attending that event already have half a dozen properties … and almost everyone has something they can offer to other investors.
It's a way to put yourself in a target-rich environment.
Leverage social media
Kyle says that for the modern entrepreneur, online relationships are important too. "Whatever business you're in, it's all about building an audience."
Whether that's through a podcast, social media, an email list, events, or a combination, online networking might be your secret sauce to building a network.
Kyle says that for him, "It's counterproductive to pay someone to do social media … it's about the pulse."
But whatever strategy you alight on, you have to be authentic about it. You can delegate the minutiae … but you should be the architect of your connection strategies.
And EVERY strategy you make should begin with the philosophy of bringing value to others.
Align yourself with others
As The Guys, we've built a successful brand and a network full of investing rockstars because we work to find common values.
If you're looking to make connections, DON'T jump into a partnership right away.
Instead, do a deep dive to determine your own personal mission, vision, and values. Then you can determine whether others will help you advance your goals … and whether YOU can help THEM.
Not everyone you meet will offer that kind of win-win relationship.
If you're looking for help figuring out your mission, vision, and values, come to our Create Your Future goal-setting retreat.
Discover the big picture of who you are as a person … and learn what you want, how (and how not) you can get it, and how to evaluate potential relationships.
Convert your passion … into action. And attract the right people into your life by removing uncertainty about what YOU want.
---
More From The Real Estate Guys™…
The Real Estate Guys™ radio show and podcast provides real estate investing news, education, training, and resources to help real estate investors succeed.
---
Love the show?  Tell the world!  When you promote the show, you help us attract more great guests for 

your

 listening pleasure!
In this episode of The Real Estate Guys™ show, we bring the Summit at Sea™ to you! In part two of our Summit recap, listen to expert investors discuss the topics they know best, including:
Why moving to Puerto Rico can save you big bucks

What kind of capital you need to prepare for the future

The benefits of investing in real assets
And more! Our faculty will give you a taste of life at sea on the Summit cruise ship.
You'll hear from:
Your smooth-sailing host, 

Robert Helms

His seasick (just kidding!) co-host, 

Russell Gray

Economist

Peter Schiff
Chris Martenson

and

Adam Taggart

, co-authors of

Prosper!

The apartment king,

Brad Sumrok
David Sewell

, agricultural farmland broker and syndicator

Brand-building consultant

Kyle Wilson

Syndicator

Michael Becker

Author of the Gold Newsletter,

Brien Lundin

Precious metals dealer

Dana Sanderson

Real estate guru

Kathy Fetke

And finally … the godfather of real estate,

Bob Helms
---
Listen
---
Subscribe
Broadcasting since 1997 with over 300 episodes on iTunes!
---
Review
When you give us a positive review on iTunes you help us continue to bring you high caliber guests and attract new listeners. It's easy and takes just a minute! (Don't know how? Follow these instructions).
Thanks!
---
Tax free in sunny Puerto Rico
The Summit at Sea™ is more than just a once-in-a-lifetime educational opportunity … it's also a cruise around the Caribbean.
One of our stops was lovely Puerto Rico (PR), where some Summit attendees were lucky enough to be hosted by faculty member Peter Schiff. Peter moved his family and business to Puerto Rico about five years ago.
"It was not a sacrifice," says Peter. He sees great benefits to living in PR. It's very family friendly and has beautiful weather and beaches and great communities.
But the biggest benefit … and the reason Peter relocated to this island territory … is the tax breaks. Puerto Rico has a four percent corporate tax, and residents can receive dividends tax free.
Living and working in PR is the best way to maximize tax benefits … although you only need to be in the area 183 days a year. But since Peter is "trapped by the school year," he chooses to enjoy this island paradise year round.
"It's not as onerous as it seems," he says of getting and maintaining Puerto Rico residency. We can vouch for that!
Ways to build your capital
Chris Martenson and Adam Taggart joined us on stage to chat about the value of attending the Summit … and the importance of building the eight types of capital they outline in their book, Prosper!
Their key takeaway from the Summit? The number of millennials interested in finding ways to build capital and prepare for the future. "There is a critical mass of young investors who are keenly interested in our message," says Chris.
During a breakout with millennials, Chris and Adam witnessed young investors getting the chance to learn from experienced investors.
They were impressed by millennials' command of pressing issues, including, Adam says, resource depletion, species extinction, and the fact that lifestyle costs are quickly outpacing wages.
"Younger generations have nothing to gain if the status quo continues as it is, but older generations have everything to lose," notes Adam. The big question is how to resolve this tension.
Younger generations will be the ones to come up with solutions … so it's important they realize that the other side of challenge is always opportunity.
Folks who are intelligent and aware will have a chance to make an awful lot of money … but they can't do it with financial capital alone.
"If all you have is financial capital, you've basically just painted a big target on yourself," Adam says. He says emotional capital is probably the most important form of capital to have.
That means being able to handle crisis without falling apart … and coming back stronger. It's the willingness to be vulnerable … and make meaningful connections with other people.
"It's hard to find places where you can drop your guard," says Adam, but that's why the Summit is so extraordinary … it allows attendees to be real and experience true connection with a diverse group of people.
Turning dollars into precious metals
We had two faculty members speak to our attendees about precious metals investing. Brien Lundin is the author of the Gold Newsletter, and Dana Samuelson is a precious metals and rare coins dealer.
We invited these men to join us as faculty members because even though our focus is real estate investing, we believe investors should be looking at the bigger picture of all real assets … including precious metals.
"I was really blown away at the quality of the speakers, the audience interactions, and the audience itself," Brien says. Dana agrees, "I've never met a more unassuming group of over-achievers in my life."
Both men had similar advice for investors.
According to Brien, "Some level of dollar depreciation is inevitable." And, he adds, "Every developed economy is in the same boat."
Gold provides a hedge against appreciation because it's the standard of wealth … and has been since currency was first created. "We are seeing a U.S. fiscal situation where debt is going to increase, which will naturally push gold higher," says Dana.
For investors unsure of where to start, Dana offers reassurance. "Buying and selling gold is pretty easy these days," he says. Investors have the option of buying physical metals or coins, buying in paper form through ETFs, or buying by proxy through mining shares.
If that's not a sign to go for the gold, we don't know what is!
The Summit experience
We spoke to six other Summit faculty to get their takes on this year's Summit.
Multi-family investor and syndicator Brad Sumrok says, "I thought I knew what to expect, but I was blown away. The Summit is a mind-expanding experience."
A common thread was the value of connecting with other investors … even outside of formal sessions. "Dinners and hanging out were the most valuable part of the cruise," says syndicator Michael Becker.
A third-year faculty member, Kyle Wilson, says, "The network and connections are unbelievable. We come to get good ideas and bounce ideas off of each other."
David Sewell agrees that the Summit is a center for unbelievable growth and learning. "I learn something new every time I'm here."
Like our gold-loving friends, David believes in the value of investing in real assets to gain protection from the volatile dollar. His chosen asset is agricultural real estate, specifically coffee and cacao farms in Latin America.
Because of high, steady demand, getting into the coffee and chocolate business is "almost a no-brainer," David says.
His goal is to monetize his business away from U.S. dollars into gold … and he's learned how to do that, he says, by attending the Summit and learning from the stellar faculty.
Both David and real estate expert Kathy Fetke, along with many other Summit attendees and faculty, know big changes are coming to the U.S. dollar and to resource availability around the world.
But, says Kathy, "The right advice can change everything." It can be scary to realize the reality of things … but you can't prepare for the future if you don't know what's coming.
The Summit is invaluable for Kathy because it provides a chance to hear about massive upcoming changes … and discover ways to prepare.
For example, Costa Rica and Ohio are both wonderful places for growing food and accessing clean water, two things Kathy says will be incredibly important to have in an uncertain future.
Kathy was also impressed by the young people at the Summit. "They give me confidence in the future," she says.
Our long-time contributor Bob Helms, the grandfather of real estate, agrees. "I was very impressed with the information, energy, and knowledge of the young people," he says.
Want to get on the boat next year? Get on our advanced notice list! We'll send you updates as soon as they're available.
---
More From The Real Estate Guys™…
The Real Estate Guys™ radio show and podcast provides real estate investing news, education, training and resources to help real estate investors succeed.
Bzzzzz …. Can you hear the cross-pollination with some of the best and brightest brains in real estate?
Just like bees, we've been busy spreading ideas, making connections, and getting our minds blown AGAIN and AGAIN.
In this second installment, live from the 15th Investor Summit at Sea™, we share more insights of our stellar faculty members. We hope some of the ideas they share will pollinate your mind, too!
In this episode of The Real Estate Guys™ show you'll hear from our friends and mentors:
Your psyched-at-sea host, Robert Helms
His slightly psycho (about the Summit, of course!) co-host, Russell Gray
Debt and equity expert, Michael Becker
Brand and marketing strategist, Kyle Wilson
The foremost expert in residential assisted living investing, Gene Guarino
Entrepreneur and sustainability champion, David Sewell
Sales legend and international sales trainer, Tom Hopkins
Best-selling personal finance author and guru, Robert Kiyosaki
Active investor and syndication expert, Victor Menasce
Financial strategist and life insurance expert, Patrick Donohoe
Real estate investment expert, Kathy Fettke
Nationally recognized apartment investor, Brad Sumrok
Precious metals expert and host of the New Orleans Investment Conference, Brien Lundin
The "gold guy," rare coins and precious metals expert, Dana Samuelson
Last but not least, the Godfather of Real Estate, Bob Helms
---
Listen
---
Subscribe
Broadcasting since 1997 with over 300 episodes on iTunes!
---
Review
When you give us a positive review on iTunes you help us continue to bring you high caliber guests and attract new listeners. It's easy and takes just a minute! (Don't know how? Follow these instructions).
Thanks!
---
Last man standing: Michael Becker
We call Michael Becker the "last man standing" because he's usually the last man standing … at the bar.
All the rubbing shoulders Michael did gave him a good insight … he remarked that people attend the Summit for its content, but leave with conTEXT. Like many other attendees, Michael felt he came with acquaintances and left with friends.
Although Michael noted that Summit attendees did hear a lot of (truthful) doom and gloom, there's still strategic opportunity out there.
"Everything's local," he told us. If you buy in the right markets and structure your deals properly, you may find the market still holds great potential.
It just takes foresight.
Attending with an open mind: Kyle Wilson
Second-time attendee and faculty member, Kyle Wilson has impresses us with his marketing know-how. Sales and marketing, he told us, is all about seeing what people need and adding value.
Kyle remarked on the pricelessness of the community and relationships he found at the Summit and the information presented.
"I took so many notes," he commented. "You're really smart if you're inquisitive and you want to learn; you're not so smart if you just want to defend your ideas."
Kyle recommends open-mindedness … asking questions and being genuinely curious about how other investors think and work.
The biggest kick: Gene Guarino
Gene is our resident expert in residential assisted living investment.
We think Gene's field is fascinating. It's clear the way the numbers are trending in terms of aging … the elderly constitute the fastest growing segment of the U.S. population.
Clearly Gene's in a field with potential. But he's not in it solely for the money.
"The biggest kick I get is teaching people how to do this themselves," says Gene. He's proud he's taught people all over the country how to provide comfortable, affordable in-home care for the elderly.
Like his company motto says, he's in this to "do good and do well."
Gene shared a remarkable anecdote about his son, who came to his first investor Summit "ready to quit, curl up in a ball, and do nothing."
The Summit, Gene says, changed his life … he went home, read 50 books, and now he's a successful real estate agent.
You've gotta love the transformative power of real estate!
Serious about sustainability: David Sewell
David Sewell runs specialty cacao and coffee farms and is our go-to expert on agricultural investing.
His business philosophy has three pillars:
Economic sustainability. "If you don't make money, you can't stick around to do your thing."
Environmental sustainability. "It's about more than just thinking green … it's leaving nature better than you found it."
Social sustainability. "Get yourself a team."
David shared more insights about his social sustainability model during the Summit. Working with teams of local experts is what allows him to relax on a cruise ship for a couple of days … he relies on his team to keep his business functioning.
Why everyone is in sales: Tom Hopkins
"I truly believe," Tom Hopkins told us, "that if I got out of a plane in a city where I knew no one and started knocking on doors, making calls, and building business, that within 90 days I would have a profit center."
"How?!" You might ask.
Because of the 80/20 rule, Tom would tell you. Which is 80% of people will make 20% of the wealth, and 20% will make the other 80%.
And then there's the super special 5% who put themselves in the right place and accomplish a high degree of wealth because they are superstars and champion salespeople.
"Everyone is in sales," Tom says.
Why? Because sales is simply the ability to communicate and persuade effectively.
And if you doubt you have what it takes, look at Tom. He started with 90 days of college and little knowledge of sales, and within three years he had sold 365 homes in one year.
Tom credits his success to his own hard work … and the mentors he was blessed to find.
"Every person has greatness inside him (or her)," Tom told us. Sometimes it just takes a little nudge from someone else to let that greatness out.
Sales is not a four-letter word: Robert Kiyosaki
We really look up to Robert Kiyosaki, so when he says sales is an essential skill, we listen!
If you've read Robert's books, you probably know his experience. Robert grew up in a home where "sales" was a dirty word and salespeople were seen as the scum of the earth.
When he came back from Vietnam in 1973 and told his mentor he wanted to be an entrepreneur, his rich dad told him he needed to know how to sell.
Robert was reluctant at first … but he came around (eventually). Listen in for his moment of reckoning!
Robert no longer thinks sales = #!?%. Sales = income! And if you don't have income? Well, it's probably because you can't sell.
Successful startups: Victor Menasce
Victor's a Canadian investor and author of Magnetic Capital.
He gave us some wisdom from his newest book, Startupology, which discusses how to transform a startup into a big business overnight.
Sound impossible? It might be, if you go the traditional route. Only about 10% of startups succeed, and even then, it takes on average seven years to reach profitability.
"My advice, if you want to start a startup: Don't do it," Victor told us.
We can hear you saying it now: "Wait! I thought Victor was going to give me the key to success!"
Here's the key … "If you have an idea that could transform the industry, it's better to find an adjacent business that already has revenue and customers. Your chances of success go up by a factor of eight. It's that simple." Bam.
Bringing the kids on board: Patrick Donohoe
"It's your environment and network that shape a lot of who you are," Patrick told us.
That's why this year, he brought his daughter to the Summit. "There's a dynamic that exists when you're confined to one area with the same people for a week." Believe it or not, that dynamic is packed with motivation and stimulation, said Patrick.
Patrick's daughter Megan first read a tiny version of Rich Dad, Poor Dad when she was six … and now she's got a great head start on becoming a successful real estate investor. Just like dad!
Make very, very wise decisions: Kathy Fettke
Kathy Fettke has been educating folks for a very long time about real estate investing. She runs the Real Wealth Network and has been an investor for years.
So we can say she's seen a lot.
If you weren't investing before 2009, "You need to know there's a lot you don't know," Kathy said.
How do you get that knowledge? Talk to people who've been through down cycles!
These days, Kathy looks for guests to feature on her podcast, The Real Wealth Show, who've been investing for a while … at least thirty or forty years, ideally.
Interested in investing now? Kathy offered some advice. In much of the market, she said, we're in the ninth inning … but not all. You have to know which markets are strong.
And you need to be prepared. "It's a very different game when things turn around, and they always do," said Kathy.
"Now is the time to make very, very wise decisions. The market could be very different next year this time."
A good year for apartments: Brad Sumrok
We asked Brad, a guru on multi-family investments, about market cycles right now. He echoed some of the themes we've been hearing from our other faculty.
"If you're looking at the right markets," Brad told us, "there are still opportunities to be found."
It's those secondary and tertiary markets that folks should really be exploring right now, he added.
Precious info on precious metals: Brien Lundin
Brien runs the longest running investment conference in the U.S., the New Orleans Investment Conference. He's also a precious metals expert.
What do precious metals have to do with real estate? There's actually a lot of crossover between both of these tangible assets.
Long-term depreciation of the dollar and other currencies corresponds with long-term increases in precious metal prices (and values of other assets).
We asked Brien about metal market cycles. He told us that buyers interested in using precious metals as their savings plan should look to buy at interim low points, but true investors really have to watch the cycles carefully.
He also gave us the lowdown on getting involved in the early stages with precious metals … by investing in actual mining companies.
This move can give investors "tremendous leverage," Brien says … just don't forget that with great potential rewards comes great potential risks, too.
Politics and precious metals: Dana Samuelson
Dana also specializes in precious metals, particularly coins.
His current take on the metal space? "People buy all the time, but some people are smart and buy the dips."
For his own part, Dana's waiting to see how the new administration will translate. "Things could be choppy right now," he told us.
Dana also explained his enthusiasm for coin collecting. Coins are little pieces of history. As a collector, "the coin you've held in your hands may have been held by Alexander Hamilton, founder of our monetary system." How cool is that?
15 Summits: Bob Helms
We're proud that the godfather of real estate has joined us for every single summit from the very beginning.
Speaking to the Summiteers, he said, "Hopefully the things you've learned have made it worthwhile."
And he gave all of us some words of wisdom … "Invest in yourselves."
Sowing in fertile ground: Russell Gray
Last but not least, Russ recapped his experience for us. The thing he's most proud of? The Summit's young adult program.
We can't think of a better investment than investing in the next generation.
The environment we've been blessed to create as The Real Estate Guys™ is very nurturing, accepting, and open.
We believe sowing the fertile ground of a young mind can really change the course of a young person's life. Now imagine that influence magnified across all the lives each young person will touch!
Every investor who participated in the Summit this year has had a similar chance to make a profound impact … simply by being willing to learn from each other.
We don't know what seeds will germinate from this Summit, but we do know it'll be good.
We have the most amazing Summiteers, faculty and attendees alike. If you didn't attend this year, the only thing missing was you!

Overview
YOU are at the center of your investing universe.  Everything you hope to achieve and acquire grows out of your attitude, knowledge and actions.  So becoming the best possible you is the most important thing you can invest time, money and energy into!
In this episode we take a look at how to be successful in ALL areas of life…including real estate investing!
In the best possible studio for a successful edition of The Real Estate Guys™ radio show:
Your best possible host, Robert Helms
His impossible co-host, Russell Gray
Our especially successful guest, Kyle Wilson
---
Listen
Subscribe
Broadcasting since 1997 with over 300 episodes on iTunes!
Review
Like the show? Help us reach new listeners by leaving us a quick review on iTunes. It takes just a minute of your time, and it would really help us out. Thank you so much!! (Don't know how? Follow these instructions.)
---
Lessons From Kyle Wilson
It's been said that success leaves clues.  We agree!
Over the years, we've picked up some great insights from some of the many high achievers we've had the privilege to get to know over the years.

One of those great guys is Kyle Wilson.
Kyle was business partners with the late, great Jim Rohn for 18 years in their company, Jim Rohn International.
Jim Rohn was considered America's foremost business philosophers.  One of Jim's many students is the world-renowned Tony Robbins (Unlimited Power, Personal Power, Get the Edge).
Along the way, Kyle founded Your Success Store, which distributed all kinds of personal development and success merchandise.  He eventually sold that business to the same organization which owns Success Magazine.
Success Mastery
Kyle also produced many fantastic live events.  As long time listeners know, we're HUGE believers in attending live events…for many reasons.
First, when you're THERE, you're totally immersed in the experience.
If you REALLY want a good idea to sink in, then you need to soak in it.  Being there is the BEST way to be sure you're not distracted by the thousand trivial "emergencies" which can rob you of that next big "Aha!".
Also, when you're in the same place as other people who are SERIOUS about their success…in whatever the subject matter…you're likely to make a great connection.
We always say that you're just one relationship away from a breakthrough in your business, investing or life.
Relationships are VERY important.  Going to where great people are is such a shortcut for meeting the RIGHT people.
Change Your Life
Of course, in Kyle's case, he had a front row seat.
In addition to Jim Rohn, Kyle worked closely with some legends of success including Brian Tracy, the late Zig Ziglar, Denis Waitley, Les Brown, Darren Hardy and MANY, MANY more.
When you hang around people…any people…you begin to pick up their attitudes, habits, beliefs…even their self-talk.  It's amazing.  And scary.
If you spend too much time with a mediocre, negative, low achieving crowd…guess what?  You're success is impeded.
But if you spend time with high-performance, positive, driven people…you get pulled UP.  You start to think and behave more like them.
Robert Kiyosaki's Rich Dad Advisor for real estate Ken McElroy says the first step to improving your life and your business is to hang around better people.
And think about this…
If when you're young, say 25 years old, you and your friends are all into music and funny videos.  But you decide to invest just 30 minutes a day listening to audio books, TED talks, educational podcasts, etc.
If you get just ONE good idea per day more than your friends, by the end of a year, you have 365 more good ideas in your mind than your pals.
By the time you're 35 years old (10 years later), you have 3,650 more good ideas.  By 45, you have 7,300 more.
You get the idea.  As Jim Rohn said, "The book you don't read can't help you."
Education for Effective Action™
Take it a step further…
We all have 24 hours in a day, 7 days in a week and 52 weeks in a year.  So the access to time isn't the limiting factor for most people.  It's what they DO in the time they have.
We already talked about how just getting one good idea per day in your mind can create a HUGE chasm between you and those who can't be bothered.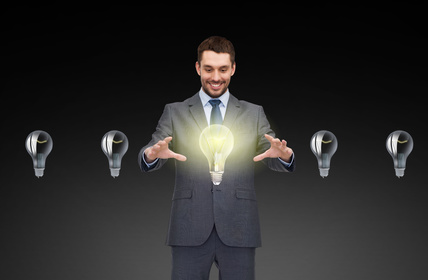 But ideas aren't really all that powerful…UNLESS they're acted on.
Most people have been exposed to great ideas, but they allow fear, insecurity, doubt or other limiting beliefs to delay or prevent taking action.
What if you were able to speed up how quickly you recover from a setback or how fast you implement a good idea…by just 10 minutes a day?
Once again, it's math.
At the end of the year, you're 3,650 minutes or 60 hours ahead.
In 10 years, you're 600 hours, or (based on a 40 hour work week) 15 weeks ahead.
We know that doesn't sound like much.  But it's MUCH bigger than that…for two reasons.
The Compound Effect
First, efforts compound.  So when you're 60 hours ahead at the end of a 2,000 hour work year, you're 3% ahead of where you would have been if you'd acted just 10 minutes slower each day.
But when you're building businesses and investment portfolios, the things you do early in life compound over decades.  It's how high-achievers accomplish so much.  Over time, their efforts compound, and after a few years, they're WAY ahead.
Darren Hardy talks about this in his best-selling book, The Compound Effect.
But there's an even MORE important concept…
Have you ever missed a bus, train or plane by just a few minutes?
The delay is far more than just the few minutes by which you missed the vehicle.  You're delayed by the amount of time it takes for the next comparable vehicle to come back around.
In real estate investing, the "vehicle" is the deal.
It may take you weeks or months of searching to find a great deal.  And when you do, you need to act quickly to secure it.  Because if you don't, someone else will.
If you miss that great deal by 10 minutes, it might be MONTHS before you find another one like it.  Now, you're WAY behind.
No wonder it's been observed that rich people are decisive.
The same is true for strategic relationships.  If you miss an opportunity to meet or connect with people who can bring your great ideas, opportunities or other strategic relationships, those people you don't meet can't help you.
Of course, in addition to learning how to take effective action faster, in order to attract great people into your life, you need to be the BEST possible you.
That's what this episode is all about.  So we hope you'll decide to listen in as chat with our good friend Kyle Wilson about what he's learned as a high achiever who hangs out with high achievers.
Then make plans to attend a LIVE event…where you can soak in some great ideas and meet up and coming superstars!
More From The Real Estate Guys™…
The Real Estate Guys™ radio show and podcast provides real estate investing news, education, training and resources that help real estate investors succeed.