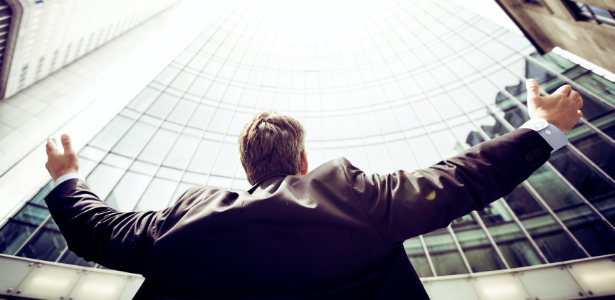 To profit in real estate you must attract the right opportunities and do the right things. 
Too many investors put all their focus on how to do deals … but they neglect the HOW of attracting people and opportunities. 
Business has proven principles for building a brand people like and trust … and for building a database full of the active and prospective sources of deals, capital, and services you need to succeed. 
Today, we're visiting with a world-class marketing genius to discuss how to build a profitable brand and network. 
In this episode of The Real Estate Guys™ show, hear from:
Your successful host,

Robert Helms

His unprincipled co-host,

Russell Gray
Marketing legend, Kyle Wilson
---
Listen
---
Subscribe
Broadcasting since 1997 with over 300 episodes on iTunes!
---
Review
When you give us a positive review on iTunes you help us continue to bring you high caliber guests and attract new listeners. It's easy and takes just a minute! (Don't know how? Follow these instructions).
Thanks!
---
Building your brand and your network
Why is it that some real estate investors are so much more successful than others? It boils down to habits of success. 
The good news is that these are learnable skills … and we've got a great guest who is going to share some awesome ideas about how YOU can connect the dots to get your message out there. 
How do you market? How do you brand? How do you build a reputation? How do you work through other people?
Where a lot of real estate investors fail is they think success is about the transaction. They think it's about the numbers. They think it's about due diligence. 
Those things are important, but in any business, none of that matters if you aren't building your brand and building your network. 
How people know you … how they think about you … how they feel about you … determines whether or not they move closer to your circle and bring you opportunities. 
Those relationships are the key to having a great business … which we know is just as true for real estate investing as it is for any other venture. 
Tactics vs. principles
Our guest today has an amazing background. He's probably the best-known guy in the personal development world that you've never heard of. 
Kyle Wilson has more than 10 number one Amazon bestseller books and has been business partners with the legendary Jim Rohn for … but before that he owned a service station in Vernon, Texas. 
"I grew up in a small town, never went to college, and eventually owned this service station, but at age 26 I moved to Dallas looking for a new opportunity," Kyle says. 
Kyle went to a seminar and ended up working for the speaker selling tickets to events. He then struck out on his own hosting events, which is how he met Jim Rohn. In 1993, they went into business together. 
The key is that Kyle was marketing before there were modern marketing tools … like the internet. 
Today, people think that marketing means they have to be online … but marketing principles have been constant for decades. 
For example, what's easier … a referral or a cold call? Obviously, a referral is better. 
Kyle says he thinks of marketing as a wheel … you're the hub, and each spoke is one of your different products or services. You want to get people on the wheel and take them around. 
It's the mentality of hunting versus farming. You can try to hunt people down for a one-time opportunity, or you can try to grow and nurture lasting relationships for many opportunities in the future. 
The first big principle is having a great product. Second is having great service. Third, is being consistent and relational over a period of time. 
"People confuse tactics with principles, and so they put all their money and effort into tactics and ignore the principle side. But if you have a great product and great service and connect with people over and over, you're going to watch your business compound," Kyle says. 
In real estate, people who churn through clients aren't really interested in taking care of people long term … but if you are watching masterful agents, they keep in touch and do so much better. 
Strategies for success
One strategy anyone can use is to create platforms where you can make connections … things like podcasts, seminars, email lists, and more. 
"I think the way you take responsibility for your own business is that once you get a customer, you want to keep them, and you want to communicate with them," Kyle says. 
Remember, it takes people time to engage. 
We have people show up at our own events who just found our podcast two weeks ago … and we have people who have been listening for eight years and just decided to take the plunge. 
You want to get those people on your platform. Get them on your list so you can talk with them and interact with them. What you communicate to them is the biggest thing in your control. 
"My ultimate goal is to get someone's contact information so I can follow up. If you lose track of people, that's throwing money away," Kyle says. 
There are certain things on your "marketing wheel" that are designed to bring people to you. 
That could be a newsletter. It could be that you send out cool articles from other people. It could be a podcast like ours, or it could be that you're doing a YouTube video once a week. 
Whatever it is, you're sharing something. 
You don't have to share with the mind to sell a specific product. Instead, simply think about creating value for these people. 
Once you have built an audience and are sharing with that audience, then you can periodically give them the opportunity to say yes to something … but you're not having to constantly sell. 
If you build an audience, then you can attract talented thought leaders. They need an audience to talk to … and they might want to do business with you. 
For more on principles that build a successful brand and database … listen to the full episode!
---
More From The Real Estate Guys™…
The Real Estate Guys™ radio show and podcast provides real estate investing news, education, training, and resources to help real estate investors succeed.
---
Love the show?  Tell the world!  When you promote the show, you help us attract more great guests for 

your

 listening pleasure!
Profiting from real estate investing is the result of attracting the right opportunities and doing the right things. Many investors focus on how to do deals but neglect the how of attracting people and opportunities.
In any business, real estate investing or otherwise, there are proven principles for building a brand people like and trust … and a database full of active and prospective sources of deals, capital, and services necessary to succeed at a high level.
In this episode, we visit with world-class marketing genius Kyle Wilson to discuss how to build a profitable brand and network.
---
More From The Real Estate Guys™…
The Real Estate Guys™ radio show and podcast provides real estate investing news, education, training, and resources to help real estate investors succeed.
---
Love the show?  Tell the world!  When you promote the show, you help us attract more great guests for 

your

 listening pleasure!
Ten amazing days … over 200 people … studying, sharing, learning, growing, and partying … that's the Investor Summit at Sea!
For 17 years, the Summit at Sea has been the highlight of our year … and we're excited to share a piece of it with YOU.
We've gathered some of real estate's most successful investors, entrepreneurs, niche experts, and thought leaders to share their insights and key takeaways from the 2019 Summit.
Listen in and learn what these pros discovered … and how it could help you make smarter investment decisions.
In this episode of The Real Estate Guys™ show, hear from:
Your sailing host,

Robert Helms

His flailing co-host,

Russell Gray

Author and seasteading expert,

Joe Quirk

Rich Dad, Poor Dad

best-selling author,

Robert Kiyosaki

The Apartment King,

Brad Sumrok

Marketing mastermind,

Kyle Wilson

The Godfather of Real Estate,

Bob Helms
And SO MANY MORE!
---
Listen
---
Subscribe
Broadcasting since 1997 with over 300 episodes on iTunes!
---
Review
When you give us a positive review on iTunes you help us continue to bring you high caliber guests and attract new listeners. It's easy and takes just a minute! (Don't know how? Follow these instructions).
Thanks!
---
This is the Investor Summit at Sea
The annual Investor Summit at Sea is always a highlight of our year.
It's a concentrated amount of time with some of real estate's smartest people … all from different walks of life, different perspectives, and even different countries.
Every year, we learn to ask better questions … clarify our thinking … and do things differently.
Opportunities like the Summit at Sea are rare. In a short time frame, investors become friends, work out problems, and do some business.
We'd love EVERY one of our listeners to join us on the high seas … but we'd need a bigger boat!
So, we've brought together some of our fabulous faculty members to share their insights and key takeaways from the 2019 Summit at Sea.
A first glimpse at seasteading
Joe Quirk was a last minute addition to our faculty this year … and we're so glad he came.
Joe's real estate niche is seasteading … that's right … homesteading the high seas.
It's a novel idea. Joe says that … considering nearly half the world's surface is unclaimed by any existing nation state … the technology is at hand to create startup countries on the ocean.
"It's sort of a Silicon Valley sensibility brought to the problem of governance," Joe says.
Instead of trying to change things from the inside, you create startups and do things better.
The first seastead has been floating off the coast of Thailand since early 2019 … and living there costs less than the average American home.
Joe and his team are ready to scale up … and scale up quickly. But he needs partners with real estate smarts to make it happen.
"We have marine engineers, economists, scientists, and medical experts. We have almost everyone we need, but we don't have people that know how to structure and sell these things," Joe says.
We view seasteading as a fascinating new frontier in real estate … and we'll have more with Joe in the coming weeks.
Look at deals through a new lens
It's Robert Kiyosaki's sixth Summit at Sea … and we couldn't be happier to welcome him back.
"I come to learn as well as to teach," Robert says. "The Summit at Sea is basically immersion learning for real estate."
Our port excursion this year was Grand Cayman. This area has undergone an interesting transition over the last few years.
Typically, people think of Grand Cayman as the place where rich people want to hide their money … but it is so much more!
Robert says he learned that how you look at a deal can really change the opportunities you see.
In the case of Grand Cayman, Robert had always looked at the market from the point of view of an investor … but he learned that sometimes it pays to try looking at a market from a developer's point of view instead.
Through this lens, he could see that Grand Cayman is becoming a target for families. As the economic gap between rich and poor widens on other islands … crime rates are rising.
But Grand Cayman has the lowest crime rate in the Caribbean.
That fact coupled with high standards of living make it attractive to a new housing demographic … not just people looking for a tax shelter.
"There's a deal of a lifetime every minute if you can see it," Robert says.
Expand your team, increase your success
The Apartment King, Brad Sumrok, joins us for his third Summit at Sea.
Brad has made apartments his bread and butter … but that doesn't mean he is done learning and growing.
"I keep expanding my team every time I'm here," Brad says.
There's no better way to grow your team than by spending a week and a half on a ship with 200 other people who specialize in a variety of asset classes.
So much of investment success is leveraging other people's experience.
Last year, Brad says he connected with our good friend CPA Tom Wheelwright … and this year Tom saved Brad seven figures in taxes!
That's a take away Brad took directly to the bank … and by surrounding yourself with smart people, you can do the same.
Master your marketing one step at a time
We've known Kyle Wilson for many years. He is a familiar face on the Summit at Sea … and always has great ideas for how to better market your real estate business.
"So many people are in the real estate business. They're good at real estate. They're good at finding markets and putting together teams, but not always solid in their marketing position," Kyle says.
It's easy to overcomplicate marketing. At the end of the day, marketing is simply connecting the dots for your customers.
Kyle says the key for real estate investors is to act in a strategic way. Don't just throw a bunch of stuff at the wall and hope it sticks.
And remember that so much of real estate investing is built on relationships. Never let what seems like a good tactic get in the way of a good relationship.
Kyle is leaving the Summit with a list of ideas and action items … but cautions investors to take things one step at a time.
"You can't do it all. Pick the one thing that's screaming at you that will make the biggest difference and start there," Kyle says.
A wealth of amazing opportunities
If anyone understands the benefits of an opportunity like the Investor Summit at Sea, it's the Godfather of Real Estate himself … Bob Helms!
We've been hosting these cruise ship conferences for 17 years … and Bob has been with us every time.
With 40 years of real estate experience, Bob has seen amazing changes in the way investors make money and grow their opportunities.
"As I look at the group that is here with us today and the diversity of things they are involved in, I can't help but have a big grin on my face," Bob says. "The opportunities out there are amazing."
Bob says his advice to investors is to educate themselves on different locations and asset classes. Find the niche that is right for you … and start building a winning team!
Get on the advance notice list for next year's Summit at Sea by visiting our website … and listen in to the full episode to hear from even more experts and ideas from our week on the waves.
---
More From The Real Estate Guys™…
The Real Estate Guys™ radio show and podcast provides real estate investing news, education, training, and resources to help real estate investors succeed.
---
Love the show?  Tell the world!  When you promote the show, you help us attract more great guests for 

your

 listening pleasure!
We're sure you've noticed the upheaval certain areas of the U.S. … it's been hard to miss.
Hurricane Harvey and Hurricane Irma have swept Texas, Florida, and the Caribbean, leaving a path of destruction in their wake.
Every natural disaster brings a certain amount of tragedy, and our sympathies go out to those who are hurting from the storms.
But we're heartened to see communities coming together in the aftermath to help heal damage … and we think real estate investors can play a role in building communities that are even stronger than before the storms.
Listen in to this episode of The Real Estate Guys™ show to hear us brainstorm ideas about how investors can help … and how they can prepare for future disasters.
You'll hear from:
Your disaster-pro host, 

Robert Helms

His disaster-prone co-host, 

Russell Gray
---
Listen
---
Subscribe
Broadcasting since 1997 with over 300 episodes on iTunes!
---
Review
When you give us a positive review on iTunes you help us continue to bring you high caliber guests and attract new listeners. It's easy and takes just a minute! (Don't know how? Follow these instructions).
Thanks!
---
Finding opportunities in the midst of tragedy
Perhaps it makes you uncomfortable to think of profiting while people are suffering.
That's okay. In fact, it's more than okay … it means you have the right intentions.
But bringing your skills on to the scene after disaster has struck isn't simply opportunistic.
By getting involved, you're solving problems and adding value. This is the sunny side of capitalism.
You can make a fair profit … and make a difference too. Just make sure you're doing the right thing for the right reason.
Remember … the flip side of every problem is an opportunity.
In the aftermath of a disaster, there are myriad opportunities.
Investors can renovate flooded and damaged houses. Some houses will be lost causes until an investor decides to step in and put some capital to work.
But the opportunities don't stop there.
Out of necessity, huge disasters involve a large displacement of people. Investors can create new housing situations for displaced people.
And disasters also effect the local economy. Jobs are affected, causing a ripple effect for entire communities … including landlords whose tenants' jobs are affected.
Finding ways to revitalize local communities and create jobs can minimize damage and create huge amounts of good.
Smart choices at opportune times
Getting involved simply because there is an opportunity isn't always the smartest choice. Make sure you're getting involved because it makes sense and it's the right choice for YOU.
Investors have to know that after a major disruption, banks, government agencies, and other financial institutions may create incentives to sweeten the deal and get people involved.
After Hurricane Katrina, the Louisiana government created a "go zone" with adjusted depreciation rates.
These incentives can make investing in disaster-struck areas a smart idea … but we'd warn you to never let the tax tail wag the investment dog.
It's easy to get caught up in a temporary disruption and make a long-term commitment without realizing that circumstances may revert to what they were pre-incentives.
With that said, Houston is a favorable market … it's landlord friendly, with many major industries creating jobs.
Most of the things that make Houston make sense haven't changed. And if you want to invest there, there's no better time than now.
It may be smart to be the first to make a move … while everyone else is still panicking.
Putting money to work by investing
Let's look at properties that fall into distress.
Maybe the owners got stuck in a bad situation. Investors can step in pre-foreclosure, buy the home, rehab the property, and put it back into service.
You're doing good by helping the owners before they're foreclosed on, and you're making the neighborhood a better place … all in one fell swoop.
You're making a difference on the micro scale. The same idea works on the macro scale … when disaster strikes a whole community instead of a single person.
Disaster-struck cities will have blighted areas. Many may have been functionally obsolete even before the storm.
Now is the time to redevelop and rebuild … to create great neighborhoods where none existed before.
It wouldn't surprise us to see entire neighborhoods change composition if real estate investors have the good sense to identify trends and get in on investment opportunities early.
A smart syndication opportunity
Perhaps you want to help pick up the pieces … but you're not sure where to find the capital.
Incentives can help. You may also want to consider community banks, who will be eager to get investors on the scene as early as possible.
There's lots of capital out there. Not all of it has to come from banks, though … syndication is another great option.
Running syndication deals in disaster-struck areas gives people a great opportunity to put a chunk of cash to work. Instead of donating a small amount and getting nothing back, investors can see their money do good … and also make a decent profit.
Entrepreneurs look for a market problem and figure out a way to solve it … profitably.
Look for ways to solve problems instead of despairing about everything that's gone wrong.
Preparing for the next disaster
A big part of dealing with disasters … perhaps the biggest … is being psychologically and financially ready to step in when the next opportunity comes along.
Always be prepared. If you own properties, make sure you have the proper insurance in place.
Never risk 100% of your net worth. Always ask whether you're taking too much risk before jumping in to a deal.
If you want to be a first responder next time disaster strikes, it's smart to have a source of capital ready to deploy when the right opportunity comes up.
If you know you won't have enough capital on your own but think you're the right person to syndicate a deal for other investors, build your network before the right opportunity comes along.
Build your brand and your credibility. That way, you're not running around looking for people to invest when the time is right.
Just like the Boy Scouts, we'd encourage you to always be prepared.
Make sure you're aware of all possible downsides. Don't go in looking for the upside first.
Beware of trick ponies. In the words of Warren Buffet, "Rule No. 1: Never lose money. Rule No. 2: Don't forget rule No. 1."
That doesn't mean you should be afraid to jump in when the time is right … absolutely move while the situation's still hot, but make sure you're making a smart, calculated risk.
And don't bet the farm on a single deal or market.
---
More From The Real Estate Guys™…
The Real Estate Guys™ radio show and podcast provides real estate investing news, education, training and resources to help real estate investors succeed.
Entrepreneurship is not for everyone. Being your own boss can be intoxicating and lucrative, but there's a lot of work that goes into building a business.
The holy grail of being successful as a real estate investor is passive income. But to reach that goal, you have to come up with enough capital to feed your portfolio.
The typical path for an investor might be to work for someone else while saving and investing in real estate on the side, building a portfolio steadily and slowly until they reach a tipping point.
But for our guests, entrepreneurship offered an out from the rat race. Of course, it wasn't an overnight process for either guest.
Listen in to hear us chat with two successful entrepreneurs about their paths to success … and the stumbling blocks they've encountered. These guests embody the maxim "Be more, do more, have more."
In this episode of The Real Estate Guys™ show you'll hear from:
Your entrepreneurial host, 

Robert Helms

His slightly eccentric co-host, 

Russell Gray

The original

Shark Tank

shark,

Kevin Harrington

The Real Asset Investor,

Dave Zook
---
Listen
---
Subscribe
Broadcasting since 1997 with over 300 episodes on iTunes!
---
Review
When you give us a positive review on iTunes you help us continue to bring you high caliber guests and attract new listeners. It's easy and takes just a minute! (Don't know how? Follow these instructions).
Thanks!
---
Getting his start with a creative solution
Kevin Harrington is credited with being the pioneer of long-form infomercial programming. That's right … he invented a now-ubiquitous form of advertising.
We asked him how he got his start.
In the 80s, Kevin was watching Discovery Channel when he discovered the network went black for six hours a day. He saw an opening in the market … and started making 30-minute long-form advertisements to fill the space.
He's a great example of someone finding a need in the market and monetizing it.
At the same time, Kevin was working to raise the profile of his own personal brand. That meant creating tons of material, appearing on talk shows, even writing books.
Eventually, Kevin got a call from Mark Burnett, the producer of Survivor, asking Kevin to be a part of Shark Tank.
Since then, Kevin's built a global brand in marketing and investing.
Embracing change and failure to find success
We asked Kevin four questions about how he maintains success … and how newbies can find success too, despite inevitable failure.
How have your marketing techniques transformed with the profusion of modern media?
In a world with many diverse media sources, Kevin noted that television viewers are down by 50% today.
His solution is simple … "Follow the eyeballs."
His audience is now on Facebook, Instagram, media streaming services … the list goes on.
To stay current, Kevin's branched out into social media. He started using social media influencers and shortening ad times.
To be successful, an ad has to catch a viewer's attention in the first five to eight seconds … much different than long-form infomercials.
It's a different selling strategy, in different venues.
What is your business model?
Kevin told us he aims to invest in 20 projects a year, but only expects one-quarter to one-third of those to be successful.
"I fail more than I succeed," he said. His goal is to "Fail fast, fail cheap, get the losers out of the way, and focus on the winners."
He might lose $20,000 on an investment … but the winners bring in millions.
He finds inspiration in the quote, "Success is going from failure to failure with no loss of enthusiasm."
What do new entrepreneurs need to focus on?
Kevin gave two great tips for budding entrepreneurs:
"Failure is part of your day to day." Kevin told us that early on, "It really brought me down to put so much time, energy, and money into something that bombed." But beginners NEED to know that failure is part of the game. Failures can pave the way for success, so dust yourself off and keep getting back on the horse.

"Surround yourself with a great dream team." Kevin can do deals on the spot because he has a team of experienced lawyers, finance gurus, and mentors to back him up in every situation. Having a good team ensures you get paid the way you want to get paid. And Kevin sees too many entrepreneurs trying to do it all on their own. Success is a team effort.
How do you say no to ventures that might be good?
A key component of Kevin's work is investing in entrepreneurs. He gets exposed to a LOT of ideas … so we asked him how he can pass up ventures that are pretty good, but not do-a-happy-dance good.
"I try to ask how I can help. I try to be involved," Kevin said. He spends a lot of time providing advice and mentoring services to entrepreneurs who aren't quite there yet.
"If you want to be successful and get what you want, just help enough people get what they want," he said.
And Kevin does just that, spending equal amounts of time growing his own business and giving back to society by mentoring new entrepreneurs.
Breaking paradigms with syndication
Many people are under the impression that there's only one path to building wealth through real estate investment … slowly building capital and buying properties one at a time until you've eventually accumulated enough.
Syndication breaks that paradigm, because the money you use to invest doesn't have to be YOUR capital.
Dave Zook got started in syndication when he attended our Secrets of Successful Syndication event.
Dave was a published author and owner of several small businesses when he decided he wanted to dip his foot into syndication. He's now raising millions of dollars each year to fund syndication deals.
For Dave, success means having his fingers in a lot of different pies. He recently invested in an office space that came onto the market at the right time, in the right place.
He's also made a name for himself in the ATM business … a growing real asset.
Dave's passive investors purchase the physical asset … the ATMs. Dave contracts with the land and business owners on whose property the ATMs sit. He also contracts with a management company to manage machines for investors.
ATMs offer both good cash flow and great tax benefits. And they are completely passive.
Dave's investors get blended returns that are stable from month to month and dependable for a 7-year contract. And they get tax benefits when the assets depreciate after 5 years.
All investors have to do is sit back and watch.
Dave's tried a lot of business ventures. He finds success in going ahead with the ones that are right for his situation and experience, and right for the market.
"Sometimes I have to pinch myself," Dave told us. "It's been an interesting journey."
Dave will join us this year as faculty as Secrets of Successful Syndication … his way of giving back to a community that's got him where he is today.
Just like Kevin, Dave's been through highs and lows and come out the other side. He'll share what he's learned … and how you too can take action.
Want a preview of Dave's wisdom? Interested in learning more about ATM investing? Listen in to get access to a special report Dave compiled just for our listeners!
Affording to lose and losing to WIN
Not everything these excellent entrepreneurs did worked.
In fact, many of their ideas failed. For Kevin, the majority of ventures STILL DO.
It's a lesson to entrepreneurs … you need to be able to afford to lose.
Not everyone is cut out to be an entrepreneur. We can testify that entrepreneurs are wired a little differently.
They have to make opportunities where others just see dust and ashes. And that can be terrifying.
But it can also be exciting.
Whether you choose to be an entrepreneur or invest in one, entrepreneurship is what makes the world go 'round.
Well, not literally … that's gravity! But it does run the economy and create most jobs, and we think that's pretty doggone important.
Until next time, go out and make some equity happen!
---
More From The Real Estate Guys™…
The Real Estate Guys™ radio show and podcast provides real estate investing news, education, training and resources to help real estate investors succeed.
As Google Glass prepares to move from testing into production, real estate agents and app designers are excited about its potential to revolutionize home buying. Trulia announced an early app in June, and other real estate websites such as Zillow soon followed. Just as the Internet revolutionized home selling by helping buyers view listings and get estimates, Google Glass enhances this capability by adding a portable, hands-free view and interface. Basically, anything a smartphone or tablet can do for real estate buying, Google Glass can do potentially better. (Photo by tedeytan via Flickr)
Viewing Local Listings
Current apps support home shopping using smartphones and tablets. One app category naturally suited to Google Glass is GPS-guided local listing displays.
Say you want a home with a certain number of rooms at an approximate price within a set distance of a specific zip code or GPS location. Existing apps let you browse databases of websites such as ForRent.com for homes matching your criteria.
Google Glass combines this with a hands-free view. Imagine you're physically standing in a neighborhood you want to move to and Google Glass uses your GPS coordinates to project a display of all suitable listings within a set number of blocks. Alternately, instead of physically traveling to the location, you could enter a desired geo-position and get a virtual view. A worker preparing to relocate from the United States to a company branch in Mexico or China could look at properties without leaving his current residence.
Virtual Walk-Throughs
Another natural fit for Google Glass is apps providing virtual property walk-throughs. Multimedia virtual tour technology has been around as long as the Internet, and has produced sophisticated software integrating photos, slideshows and videos with social media into a complete digital marketing package. To this equation, Google Glass potentially adds virtual walk-throughs with a hands-free view that more closely approximates live touring.
Picturing Yourself in Your New House
A creative app designer could take virtual walk-throughs a step further by integrating animation. High Fidelity co-founder Ryan Downe has demonstrated how Google Glass can control an animated avatar representing the user. Substituting photography for animation, this can let real estate agents provide home buyers the experience of watching themselves walk through their new home, much as car salespeople offer buyers test drives.
Visualizing Your Future Home
This application of Google Glass can be expanded even further by applying virtual home design software such as the type home improvement chain Lowe's uses to let property owners visualize how they want to improve their homes before buying supplies. A Google Glass real estate app could elevate such software to allow buyers the ability to visualize how they might use an existing property or build on undeveloped land.
Hands-free Communication with Agents and Lenders
Another category of apps Google Glass can support is those that facilitate unified communication between buyers and agents, or lenders. Existing apps let agents keep in touch with buyers through email contact lists and instant message notifications on their smartphones. Google Glass can leverage the same communications tools in a hands-free environment.
Guest post contributed by Michael Blackmon – Michael started building apps when he was in college. His clients are mostly in the outdoor industry, so he can travel to all the beautiful places in America. Every time he writes off travel expenses on his taxes he snickers.
Unless you're Donald Trump, you probably need third-party money to close some deals.
As real estate investors, we want to make the most of our borrowing power.  But is it possible your social media habits will effect your next loan?
Yes, it is possible.
Rumor has it banks and lenders are gathering intelligence through social media and how they intend to use this information is debatable. Let's take a deeper look at what is being collected, how it may be used and what you should do about it.
Banks and lenders have always assembled data to determine one's ability to pay. Traditionally the sources have been credit reports, pay stubs, previous years taxes, bank statements, co-signers and so forth. Now, one's "social-graph" (online relationships and habits) may have an impact on a lender's willingness to extend credit.
Does your social media presence reflect financial distress? Do you have friends who are in distress? Are you changing jobs? Moving back home? Buying a new car? Planning a wedding? Taking a dream vacation? Getting divorced?
Your financial situation is greatly reflected in how you live your life. Nowadays, people are sharing their life stories through social media, which is creating a more connected world.  But it's also offering financial institutions (not to mention employers and business associates) a whole new world of insights into things that may not improve your chances of getting that great loan or employment offer.
For legal reasons, the likelihood of an individual's social sentiment dictating borrowing power is slim. However, word on the street is that banks and lenders will use this information to better direct their marketing efforts. Those with higher social rankings, within their internal system, will get better offerings than those with less favorable profiles.
We have limited this to just banks and lenders; however, this same approach could certainly be applied by potential business partners looking to finance one of your deals. Obviously, as real estate investors, we want the best offerings and here are some tips to preserve your social sentiment.
Have secure privacy settings
Be conscience of what you post and how it could be interpreted
Understand that you are trackable in the digital community
If you are not paying for a service, then you (that is, your information) are the product
Social media has created a small-town world and allowed meaningful relationships to develop virtually. This is a powerful thing, which means there is potential for both good and evil – so be conscious of how you use and participate in social media.
Remember, EVERYTHING you put on the internet has the potential to be seen by ANYONE and can live FOREVER.  As an investor and entrepreneur, it's essential to be diligent in building and protecting your personal and professional public appearance.  Make sure what you're putting out there consistently presents the public image most advantageous to your investing and business goals.
Staci Davidson is a social media strategist, coach and consultant.  For more information, visit www.stacidavidson.com.